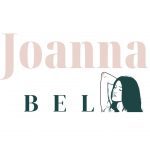 3 Biggest Mistakes You're Making That Are Killing Your Self-Love Instead Of Growing It

IF ANY OF THESE APPLY TO YOU:
you can't understand why you don't get what you truly want even though you believe you're doing everything right
you find yourself hard to take action without overthinking your steps
you find it hard to make a decision without consulting others detaily
you tend to adjust to standards of others before your own standards
you question your choices constantly
you're a perfectionist
you're feeling guilty for your actions most of the time
you focus on keeping everyone satisfied all the time and sometimes exhausted because of that
you're trying to get understanding from everyone at all times and if you don't you feel very inadequate
your choices sometimes don't feel like your own
you don't feel independent enough
you're very very uncomfortable with being rejected
you're having a hard time looking into yourself to learn about your true desires
you rarely feel happy and satisfied
Signing Up Might Just Be Your Best Move Ever
Hi, I'm Jovana
If we haven't met already, I'm a proud Social Worker who's trained and experienced in empowering individuas and families with kids as a practitioner and a professional. And I'm ready to share my best tips, insights, and recommendations with you. Besides being a Licensed Clinical Social Worker with a Masters's in Social Work on top of it, I'm also skilled at mediation. But I really don't want to bore your soul out with more information about me and I want you to know before everything else is that it's not about me – it's about supporting you in:
defining where you are now in comparison to where you want to be and taking action aligned with your values and desires
understanding who you truly are and acknowledging what you have to offer and want to offer
accepting yourself awithout judgment and self-punishing (vicious cycle of self-restricting)
focusing on your strengths and resilience, and accepting we're all flawed and that's amazing
I'm really excited to meet you!
If you need to learn more about me, you can do it here.

LCSW, MSW, Founder of Joanna Bel, Jovana Jocic