If you need recommendations for good books to read for mental strength, then you'll find this post useful.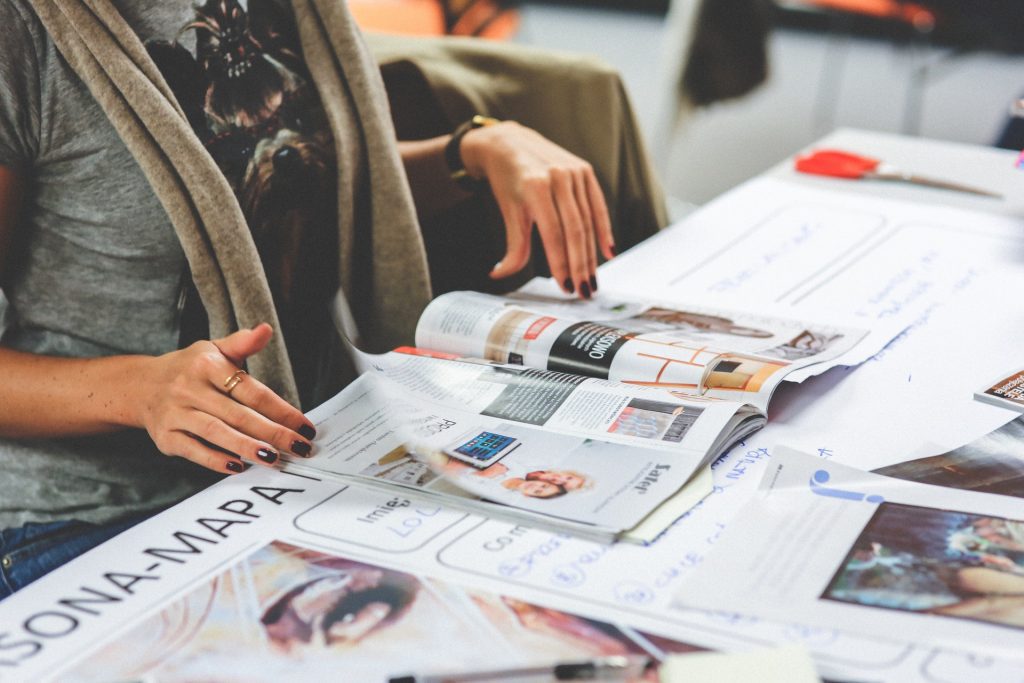 These books are focused on building resilience, growth mindset, perseverance, and a more positive outlook on challenges and adversity.
Let's jump right in!
This post has affiliate links which means that we make a commission from qualifying purchases at no additional cost to you. For more information read our Affiliate disclosure.
Note: Even though I am a licensed clinical social worker (LCSW), I am not your licensed clinical social worker (LCSW). This means engaging with our website is not considered a professional social worker and client relationship. This also means you should not consider this information as professional advice. Although we do put in every reasonable effort to provide the most accurate and reliable information, this does not replace professional advice, and you should not rely only on them. You still might need to consult a professional to introduce your particular situation, issue, problem, or position. Read our full Disclaimer here.
In "The Four Agreements," Ruiz argues that personal freedom is the ability to live a life that is authentic and true to oneself. He explains that this requires letting go of limiting beliefs and agreements that hold us back, and embracing a new set of agreements that are more empowering and freeing.
He also explores the role of forgiveness and self-love in achieving personal freedom, and how these practices can help us to live more authentic and fulfilling lives.
The book is organized around four core agreements that Ruiz argues are essential for achieving personal freedom.
The first agreement, "be impeccable with your word," encourages us to speak with integrity and honesty, and to avoid gossiping or speaking negatively about others. By being impeccable with our word, we can build trust and respect in our relationships, and we can create a positive and supportive environment for ourselves and others.
The second agreement, "don't take anything personally," reminds us that other people's actions and words are a reflection of their own reality, and not a personal attack on us. By letting go of the need to take things personally, we can free ourselves from the emotional turmoil that can come from feeling attacked or misunderstood.
The third agreement, "don't make assumptions," encourages us to communicate clearly and openly with others, and to seek to understand their perspective rather than jumping to conclusions. By letting go of assumptions, we can build stronger and more authentic relationships with others.
The fourth agreement, "always do your best," reminds us to set high standards for ourselves and to strive to give our best effort in all that we do. By committing to always do our best, we can cultivate a sense of excellence and pride in our work, and we can achieve greater success and fulfillment in life.
Buy it here!
"The Mental Toughness Handbook" is a guide that provides a step-by-step program for strengthening the mind against adversity.
The goal of the book is to help readers develop mental toughness and the ability to endure stress, face adversity with courage, and overcome challenges.
It teaches readers how to handle pressure, control their impulses, and cope with emotional distress during difficult times.
It discusses the differences between mental toughness and grit, and the importance of emotional mastery and empathy.
The book also includes 18 exercises to help readers apply the strategies and tactics learned throughout the book.
The book also explores the daily habits that are necessary for strengthening the mind.
It also provides tips for controlling impulses and delaying gratification.
If you want to learn how to be more resilient and face challenges with determination, "The Mental Toughness Handbook" may be a helpful resource, considering explores how to endure hardship, perform under pressure, and overcome challenges more easily than you believed possible.
Get it here!
Related: 12 Best Mental Health Books To Inspire You To Ask For More Out Of Life

The Best 9 Personal Growth Journal Ideas That Will Inspire You To Move Forward

9 Distinctive Gifts For Personal Growth Devoted Enthusiasts In Your Life
One of the key ideas in "Mindset" is that people's beliefs about their own abilities and potential can have a significant impact on their success and achievement.
Dweck argues that people who have a fixed mindset believe that their abilities are fixed and cannot be changed, and as a result, they may be less likely to take on challenges and more likely to give up when faced with setbacks.
On the other hand, people with a growth mindset believe that they can improve and develop their abilities through effort and learning, and they are more likely to embrace challenges and persevere in the face of setbacks.
According to Dweck, people with a growth mindset are more likely to be successful in life because they are more open to learning and growth.
Throughout the book, Dweck provides examples and research to support her ideas about mindset, and she offers practical strategies for developing a growth mindset.
For example, she discusses how students with a fixed mindset may be more likely to avoid challenging tasks or to cheat in order to maintain the appearance of being "smart," while students with a growth mindset are more likely to embrace challenges and persevere when faced with difficulties.
Additionally, she argues that teachers can play a powerful role in helping students develop a growth mindset, and she provides practical strategies for teachers to use in the classroom to encourage students to see their potential for growth and development.
Find it here!
The Obstacle is the Way: The Timeless Art of Turning Trials into Triumphs" by Ryan Holiday is a book that explores the idea that obstacles and setbacks can be opportunities for growth and development.
Drawing on examples from history, philosophy, and popular culture, Holiday argues that the key to turning obstacles into opportunities is to change one's perspective and to adopt a certain mindset.
According to Holiday, people who are able to embrace obstacles and see them as opportunities are able to tap into a timeless wisdom and a set of mental tools that can help them overcome any challenge.
He identifies three key principles for turning obstacles into opportunities: the principle of perception, the principle of action, and the principle of will.
The principle of perception involves seeing obstacles not as problems, but as opportunities for growth and learning.
The principle of action involves taking action and turning obstacles into stepping stones, rather than letting them hold you back.
And the principle of will involves cultivating mental toughness and resilience in the face of obstacles.
Throughout the book, Holiday provides practical strategies and exercises for developing these principles and for turning obstacles into opportunities in one's personal and professional life.
Get your copy!
Rick Hanson is known for his trademark blend of neuroscience, positive psychology, and contemplative practices. In this piece he's showing the way to build the foundation of well-being which is Resilience. 
He teaches how to develop 12 inner strengths that are hardwired into the nervous system.
These strengths allow readers to feel less stressed, pursue opportunities with confidence, and remain calm and centered in the face of adversity.
The book is filled with practical suggestions, experiential practices, personal examples, and insights into the brain.
It also provides effective ways to interact with others and to strengthen and repair important relationships.
Written in a warm and encouraging tone, the book is based on the science of positive neuroplasticity and teaches readers how to overcome the brain's negativity bias, release negative thoughts and feelings, and replace them with self-compassion, self-worth, joy, and inner peace.
Find it here!
In The Resilience Factor, two expert psychologists Karen Reivich and Andrew Shatté offer seven proven techniques to enhance our capacity to handle difficult situations. Using practical methods and real-life anecdotes, they show that resilience is not just an innate quality, but a skill that can be learned and improved upon.
As they explain, resilience determines how well we can overcome obstacles and challenges, whether it be a personal illness, a struggling relationship, or a national crisis.
The book also includes a resilience questionnaire to help readers understand their own resilience levels, and teaches them how to combat negative self-thoughts, cope with grief and anxiety, overcome challenges in relationships and careers, and improve physical health.
In addition to these practical strategies, the book also includes vivid anecdotes and stories from people who have used the techniques outlined in the book to overcome their own struggles and build resilience.
It's a great resource because it offers a holistic approach to building resilience, with a focus on both practical strategies and the importance of a positive mindset.
Shop here!
Grit: The Power of Passion and Perseverance by Angela Duckworth is a book that explores the concept of "grit," or the combination of passion and perseverance that enables people to achieve their goals.
Moreover, one of the main ideas of the book is that talent and intelligence are not the most important factors in determining success. Instead, it is the ability to persevere despite of challenges and stay focused on a long-term goal that is most crucial.
She provides examples and research to support this concept.
Duckworth argues that it is possible for anyone to develop grit, and provides strategies for doing so, such as setting specific and achievable goals, finding mentors and role models, and embracing failure as an opportunity to learn and grow.
She also discusses the importance of developing resilience and mental toughness in the face of setbacks and she offers practical strategies for building these qualities.
Duckworth discusses the role of grit in a variety of settings, including education, business, and athletics, and she provides practical strategies for developing grit in oneself and in others.
Also, throughout the book, Duckworth provides examples of individuals who have achieved success through grit, and she encourages readers to embrace the power of passion and perseverance in their own lives.
You can get this book here!
Latest Posts:
FINAL THOUGHTS ON GOOD BOOKS TO READ FOR MENTAL STRENGTH
And there you go! I hope this list inspired you to give yourself a gift of more mental strength by leveraging these high quality resources!
Why do it alone, when you can have support from those amazing authors I mentioned in the post?
Share this post with others if you find it useful!
See you in the next post. 👋