If you're interested in finding the best self-love workbook that can help deal with self-judgment, self-doubt, and self-criticism maybe this list of workbooks dedicated to cultivating more self-love I've prepared can help.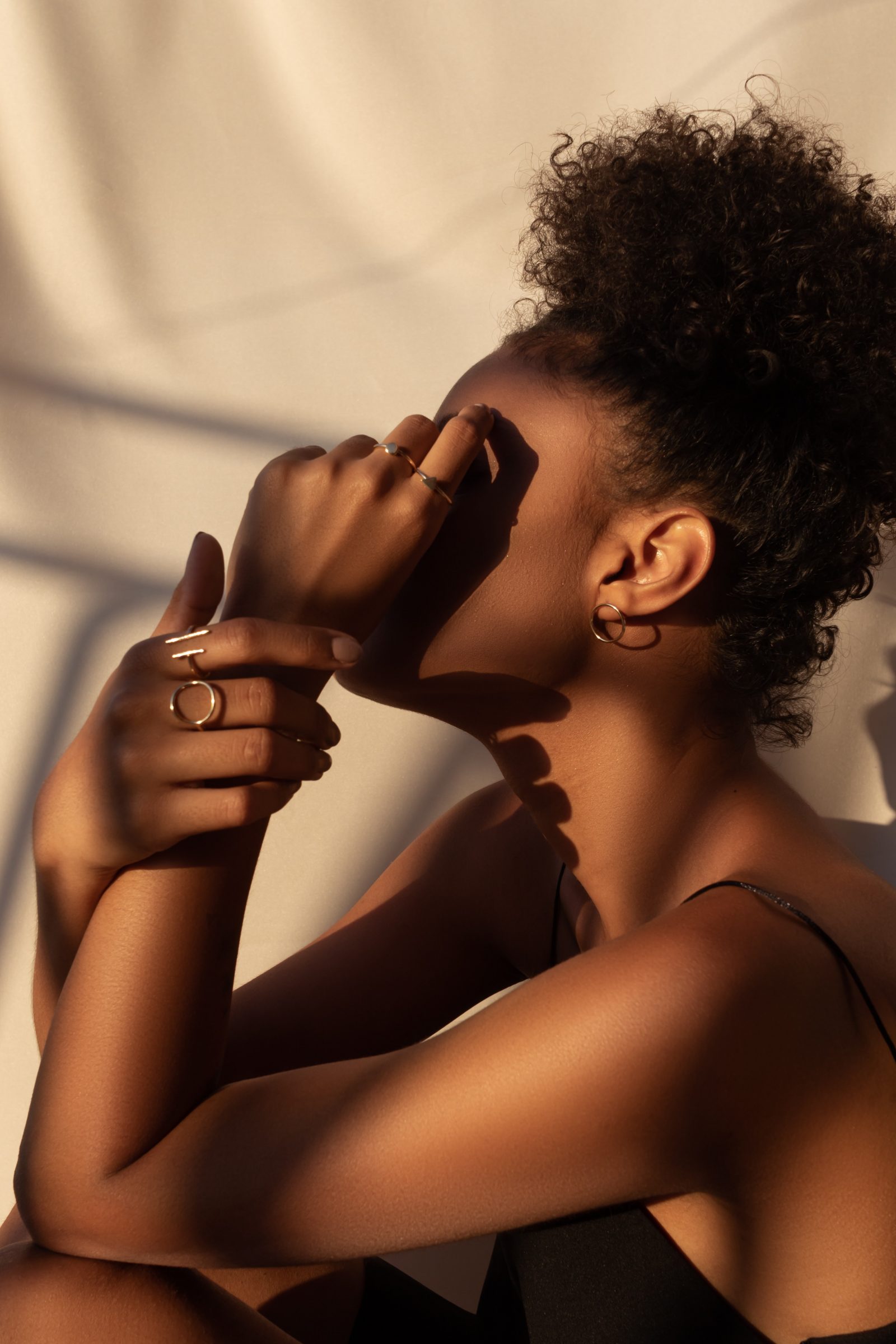 The Best 11 Self-Love Workbooks For Breaking Free From Self-Judgement Through Self-Compassion and Self-Acceptance
Also, stick with me until the end, because I'll provide a personal recommendation for those who want to take it a step further and dive deeper into Self-Love and personal growth.
This post has affiliate links which means that we make a commission from qualifying purchases at no additional cost to you. For more information read our Affiliate disclosure.
Note: Even though I am a licensed clinical social worker (LCSW), I am not your licensed clinical social worker (LCSW). This means engaging with our website is not considered a professional social worker and client relationship. This also means you should not consider this information as professional advice. Although we do put in every reasonable effort to provide the most accurate and reliable information, this does not replace professional advice, and you should not rely only on them. You still might need to consult a professional to introduce your particular situation, issue, problem, or position. Read our full Disclaimer here.
THE BEST SELF-LOVE WORKBOOKS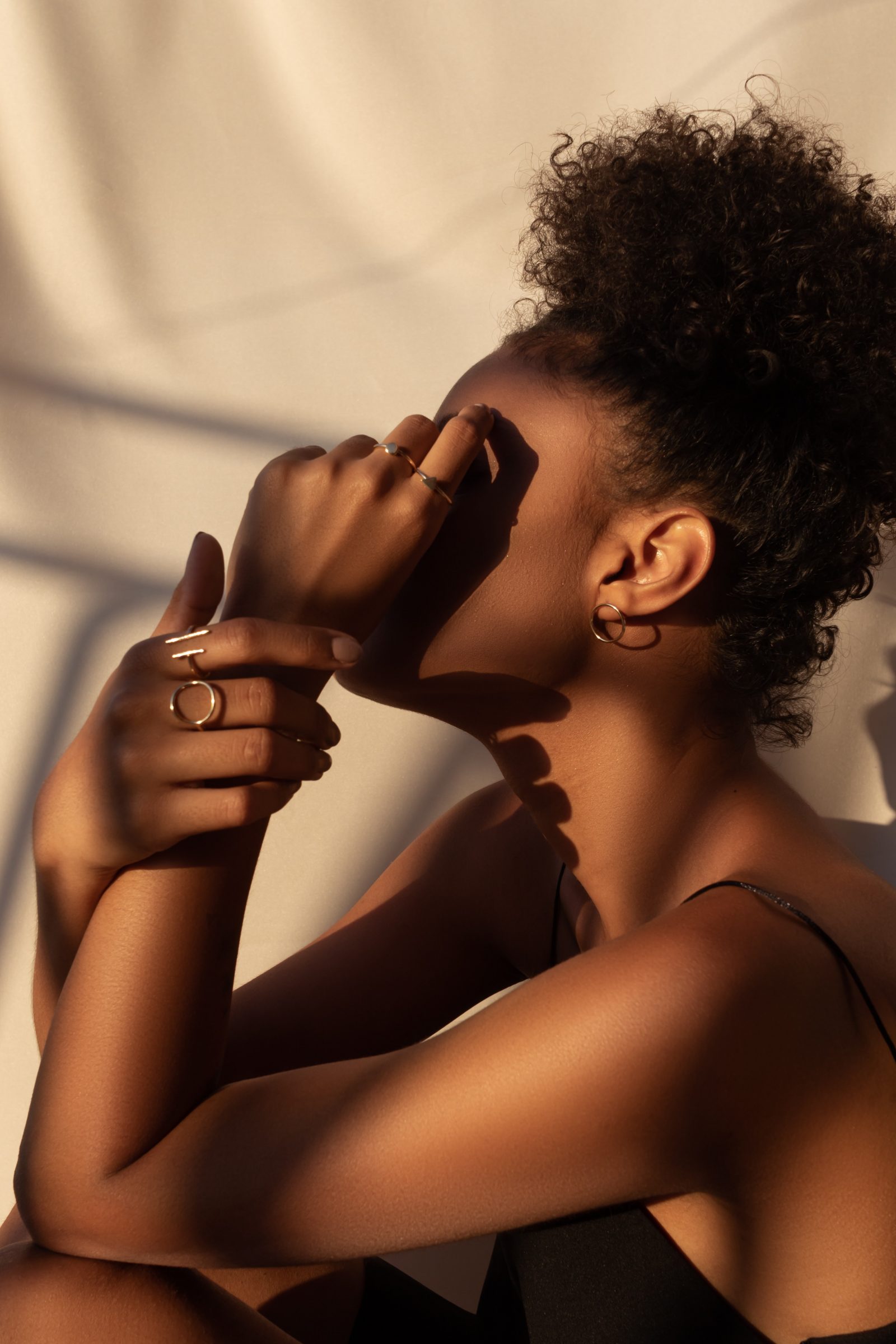 Embrace who you are with this guided self-love book for women of any age and any background. You'll embark on your journey of self-discovery by learning what self-love is, and then immersing yourself in exercises to help you build your self-esteem and improve your relationships.
What this self-love workbook provides are:
Proven techniques and exercises
Inspiring prompts, reflective exercises, introspection  for changing limiting beliefs, and activities to increase the motivation level
Empowering affirmations
It's created by an LCSW and MSW, like me, and if you like my approach to self-love you'll probably like this. Because as you'll see that I always emphasize that to increase self-love we need some practice and endurance and to show consistency.
Self-Love Workbook for Men offers a solution for building self-confidence from the inside out instead of chasing external validation through sex, money, and power. As well as for growing a stronger sense of self-worth without feeling shame.
It will teach them how to be more compassionate (towards themselves and others) so that they can experience true fulfilment in their life without having to focus on material things.
Other benefits they can expect from this audiobook: 
Build a new, healthy view of masculinity that 's suitable for them
Support to explore without shame or judgment from others
Get out of the cycle of self-loathing and depression
Understand how to love themselves and be proud of themselves
Feel more confident in their skin
Learn to embrace flaws and find what makes them special
Feel empowered to make the changes they need and want in their life.
You may want to read later:
This helpful workbook will help them raise awareness of their unique needs and goals while discovering how to accept and love themselves.
It includes a variety of actionable tips exercises:
Interactive Activities
exploring a variety of creative ways to love themselves
Reflection Prompts
unpacking their experiences and connecting them to new lessons
Helpful Advice
deepen their understanding of self-love and utilize it in the real world
This science-based workbook offers a step-by-step to breaking free of harsh self-judging and impossible standards in order to experience emotional well-being.
It is based on the authors' groundbreaking 8-week Mindful Self-Compassion (MSC) program, which has helped tens of thousands of people worldwide.
It includes:
guided meditations with audio downloads
informal practices to do anytime and anywhere
exercises, and
vivid stories of people using the techniques to respond to relationship stress, health concerns, anxiety, weight and body image issues, and other common challenges.
You probably already are familiar with Louise Hay, the bestselling author of 30+ books created for empowering individuals.

This interactive workbook applies Louise Hays techniques of self-love and positive mindset to a wide range of topics that influence us daily, such as:
Fears
Health
Addictive Behavior
Self-Esteem
Money and Prosperity
Friendship
Work
Intimacy, and more.
YOU MAY ALSO LIKE:
This is the workbook from the first author on the list, who created bestselling Self-Love Workbook for Women I mentioned which was a big hit and turned out to be very helpful.
Now she's back with her newest workbook.
This time it's a 52 weekly lessons, interactive exercises, and therapeutic journaling prompts to guide you to:
permit yourself to have enough rest
recover your confidence
work through anger and resentment instead of blocking it
open your heart and follow your intuition
deal with fear in the best way
embrace imperfections
create more profound relationships
The workbook is nicely structured and designed, and is organized into chapters following the seasonal rhythm of life which makes it very useful.
If you want to embrace self compassion and let go of self-criticism―exercises for cultivating love, kindness, and acceptance maybe this can help.
If you have a hard time dealing with your inner critic and have detected the pattern of self-criticism when you feel uncertain, self compassion can be the solution. It may be time for building a new mindset, embracing the moment, and letting go of the responsibility to tackle every challenge ideally.
If you're having a hard time taking action because you're trying to get it to be perfect all the time, this workbook might be a useful resource.
Consider making self compassion a part of your daily routine with a range of:
writing and drawing prompts,
meditations,
breathing techniques
encouraging words to support your journey. 
Related:
Trauma can naturally lead to lack of self-love so I wanted to mention a workbook created by Dr. Janina Fisher's that explains how traumatic experiences have lasting effects that persist for years and traditional methods of re-telling the story to resolve them may actually overwhelm survivors.
This way survivors can become victims of re-traumatization and secondary victimization because they keep "reliving" their experience by being asked to talk about it repeatedly.
She's an international expert on trauma, who has worked with survivors for over 40 years now helping them to navigate through it.
The workbook offers step-by-step strategies, diagrams, and worksheets to help survivors understand and work with their symptoms to transform the legacy of trauma and find relief and rejuvenation.
When I talk about self-love I mention the importance of learning to use assertive communication to express yourself and set flexible boundaries. That's why I want to mention a workbook that could help you with this segment of self-love.
This workbook with over 100,000 copies sold, aims to help people communicate more effectively and assert themselves with confidence.
It uses cognitive behavioral therapy techniques and provides tools to improve social interactions, set and maintain personal boundaries, and defend oneself calmly. This updated edition includes information on social media and mini-dialogs to help navigate tricky interactions.
The goal of this resource is to help with overcoming feelings of marginalization and empower yourself to be heard.
It's suitable for anyone who feels uncomfortable expressing their opinions or asserting their boundaries and seeks to improve their communication skills and personal happiness.
If you have excessively high expectations for yourself and others. And if you delay doing certain tasks due to fear of not performing them perfectly, it is likely that you have perfectionist tendencies.
And considering this is very exhausting and unsustainable for us, it may stop us from having a balanced and fulfilling life.
The workbook provides real strategies based in CBT to help with perfectionism.
It helps identify the causes and negative impacts of perfectionism and teaches self-compassion and prioritization of important things.
And aims to help break free from perfectionism and live a richer, fuller life.
When you're in a place where you yearn to discover your purpose and lead a life filled with love and self-compassion, you may feel uncertain about the steps to take. And this workbook serves as your guide to uncovering what actions you need to take to get back to being in charge of your life.
Here's what you can expect:
Cultivating Self-Love
Nurturing Self-Esteem
Fostering Self-Acceptance
Bolstering Self-Confidence
Strategies to Tackle Overwhelm
Conquering Anxiety
Overcoming Depression
Techniques to Quell Worries
Guiding You Towards Informed Life Choices
Liberating Yourself from Body Shame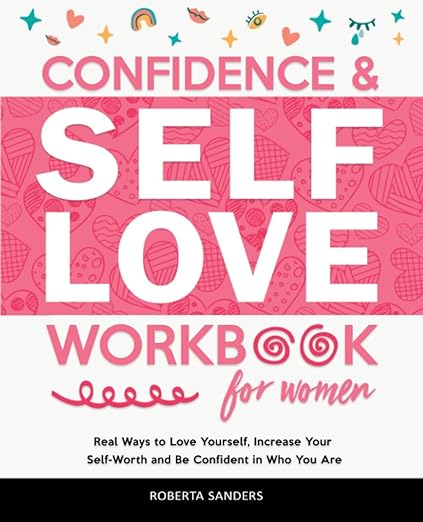 CARE TO TAKE IT A STEP FURTHER?
If you, or someone you care about is eager to find a way to positively contribute to the level of self-acceptance and obtain more self-love, consider a program created specifically for this called LIVE BY YOUR OWN RULES by Kristina Mänd-Lakhiani, a serial entrepreneur, speaker, and co-founder of Mindvalley, hosted on Mindvalley platform.
Live By Your Own Rules is a self-exploration that leads to self-discovery, self-liberation, and embracing authenticity.
It'll take only 15 minutes of your day over 31 days, where Kristina will guide you through her unique process to shed the light on masks of society, identify your personal truths, and nurture your relationship with themselves.
You'll understand how you've been restrained by societal standards and expectations about who you need to be to be accepted and valued.
Instead of being captivated by fabricated societal norms, you'll learn ways to innovate on how you work, love, play, and even fulfill your purpose, define happiness, pleasure, and success according to your own rules and criteria not someone else's you don't even know or care about.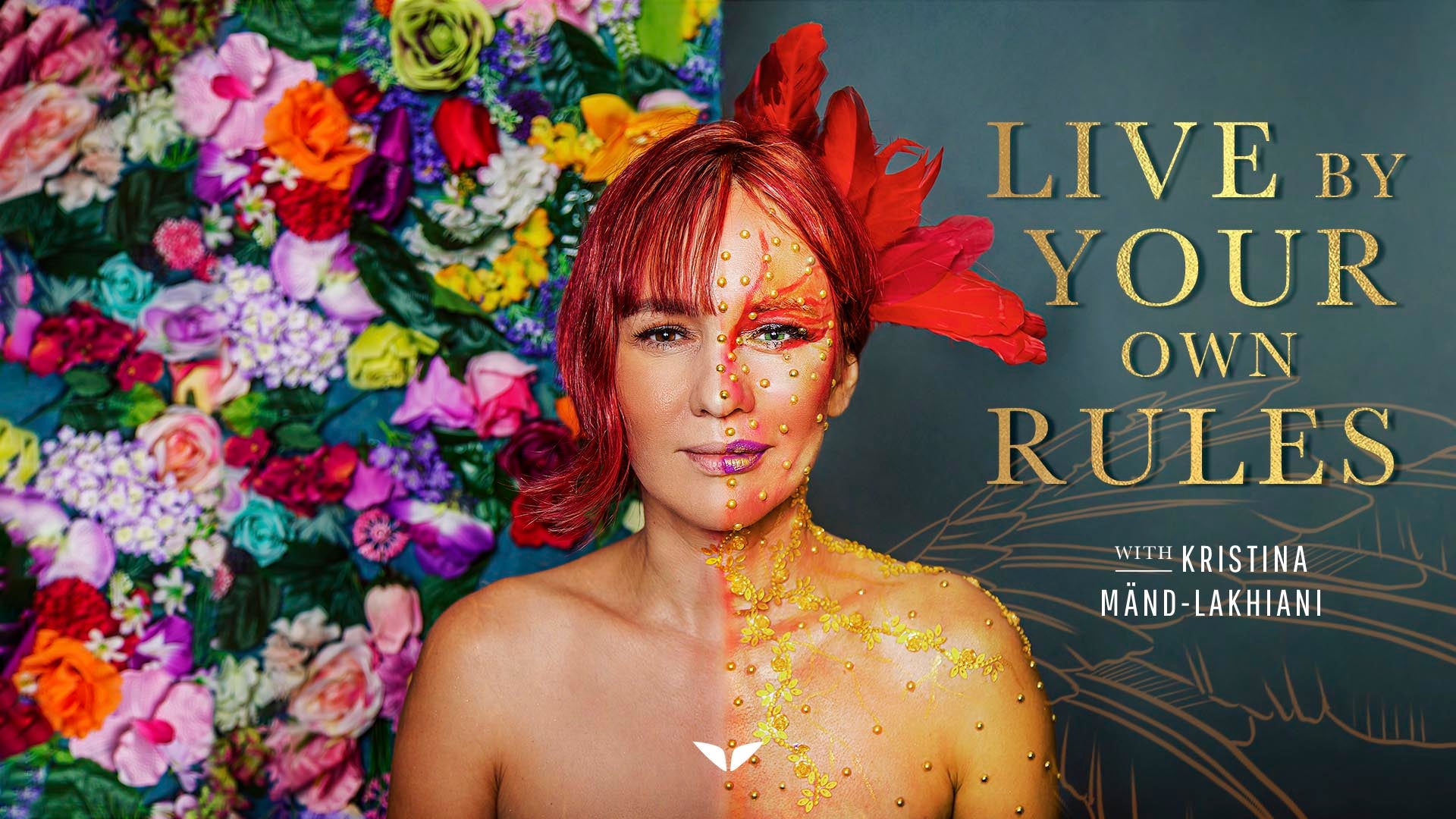 And as your journey brings deeper connection with yourself, you'll begin to accept all parts of yourself, as you live, and express yourself truthfully.
By the end of the Quest, your relationship with yourself can become so solid that standards of society will never have the jeopardize your authenticity again.
If you want to start the program (called Quest inside the Membership) or you want to give it as a gift to someone, you can do it by getting the Mindvalley membership or buying just this program.
But keep in mind that the price of the program (and most single programs) covers most of the yearly membership pricing. You get the greatest value for money when you choose to pay the yearly option.
But if you're getting it a gift or you're not ready for a yearly commitment just yet, you can choose a monthly option, and then continue using it if you happen to like it. And I can almost guarantee that you will.
Now, I'll tell you more about the membership.
But before I do, I just want to mention that this program is not the only one that can help them with cultivating self-love. Just using the membership by attending the preferable Quests will provide progress for you, but I'll mention a few other programs as well (links to the FREE masterclasses):
Unlocking Transcendence, also by Jeffrey Allen 
The Quest For Personal Mastery by Srikumar Rao with a visionary TED speaker and America's #1 MBA lecturer.
Everyday bliss by Paul McKenna a famous hypnotherapist.
Inside this powerful membership, you'll be able to choose from any of the 70+ programs designed for elevating different areas of life, such as relationships, wellness, resilience, career, business, mindfulness, etc.
That's a full personal development journey and transformation.
The Quest are delivered by world best known experts, coaches, and trainers that are now collaborating with Mindvalley to bring you the transformation you need in the personal development category of your choice.
If Mindvalley chose them, you can be sure they're the best.
There are 6 categories on the Mindvalley platform:
Mind
Body
Soul
Relationships
Career Growth
Entrepreneurship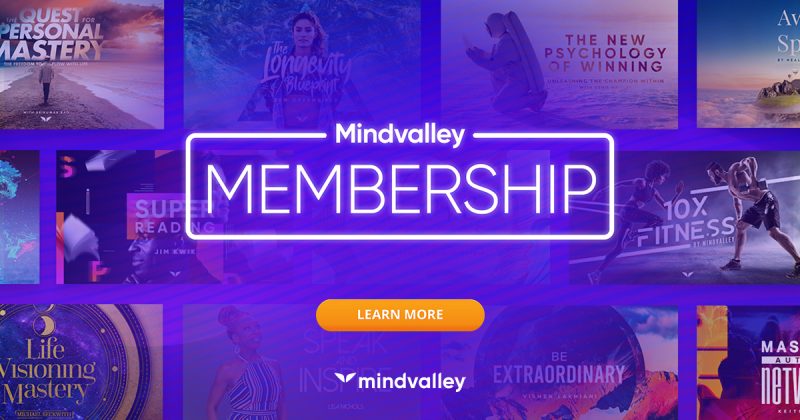 What you can expect once you begin engaging with this platform is:
true self-discovery so that you can start identifying your real preferences, aspirations, goals, and dreams
setting meaningful goals that have the potential to fulfill your need for self-actualization as opposed to only living on someone else's terms and building someone else's dream in order to be accepted by the environment and perceived as successful
liberation from fabricated societal expectation and norms that not only don't serve you, but are in fact representing oppression which is suffocating your soul that only wants you to live in alignment with whom you truly are and not what society expects you to be
to finally awaken your authenticity by letting yourself be visible as opposed to being shy or ashamed of who you are deep down or what you want behind the closed doors
to acquire skills to make life decisions aligned with your core values and true desires coming from the depth of your being
begin stepping into your potential and move towards reaching full potential unique for you and different from anyone else's in the world
become skilled at self-love that holds the key to building the life of your dreams
finally become comfortable in your own skin, doing your own thing, and going where you truly want to go in life
build the life you are proud to call your own and experience lasting fulfilment because your consciousness is so expanded that you don't need to worry about whether things will work out for you ever again, as now you have skills and support to make them work.
And inside the membership, you'll find:
Full access to Mindvalley's entire curriculum of best-in-class programs for transforming every dimension of your life. (60+)
2. Weekly Mindvalley Live sessions featuring today's biggest trainers, bestselling authors, and celebrities.
3. Full access to Mindvalley Meditations, featuring a vast selection of guided and ambient meditation audios for deep inner transformation.
4. Access to Mindvalley's private social network, where you can connect, share wisdom, and grow with fellow members in your city and around the world.
And if you happen to like it and you're considering getting a membership, but you want to know more about it, read: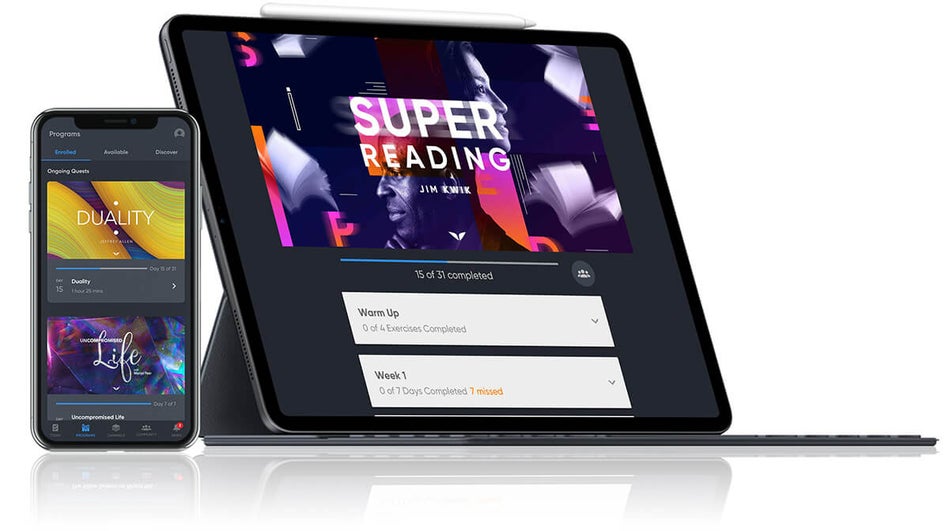 This will be the gift of your life because you'll open the door for amazing transformation and upgrading your life to fit your preference, but now with numerous personal growth tools you can take with you even if you leave the membership, and use for the rest of your time to help you thrive.
This membership brings a community of like-minded people to you, helps you feel connected and will help you heal, besides giving you the chance to level up your life experience.
Additionally, Mindvalley has developed an app that makes it super easy and super convenient to use daily.
I advise you to start your day with Mindvalley meditations or with a lesson of the program of your choice.
Right now you can enjoy Mindvalley at a special price.
Latest Posts:
Related:
FINAL THOUGHTS ON THE BEST SELF-LOVE WORKBOOKS
This concludes our list of self-love workbooks and I sincerely hope you're found something useful that sparked your interest.
With self-love it's all about practice and patience so take it day by day!
See you in the next post! 👋 Like this one: