In the journey of self-improvement and personal growth, the right tools and resources can make all the difference so it's a good idea to discover the best things to buy to improve your life. Whether you're striving for a healthier lifestyle, seeking mental clarity, or aiming to enhance your skills and knowledge, the right investments in life development resources can propel you forward on your path to a more fulfilling life.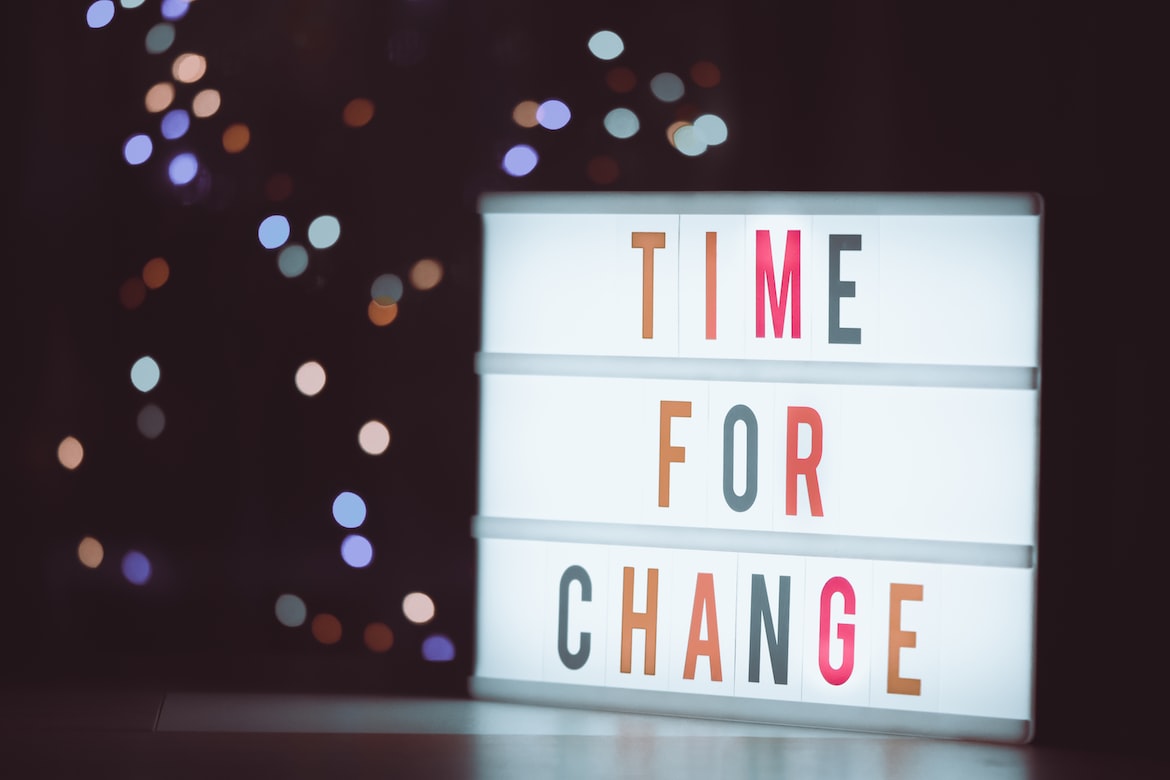 Top 10 Things To Buy To Improve Your Life Drastically
So in this post, you'll find a list of the top 10 things to buy that have the power to transform your life in meaningful ways.
From educational subscriptions that open doors to new knowledge to wellness equipment that nurtures your physical and mental well-being, each item on this list has been carefully selected to provide you with the tools you need to thrive.
Join me in exploring these highly useful purchases that promise to elevate your life and unlock your full potential.
This post has affiliate links which means that we make a commission from qualifying purchases at no additional cost to you. For more information read our Affiliate disclosure.
Note: Even though I am a licensed clinical social worker (LCSW), I am not your licensed clinical social worker (LCSW). This means engaging with our website is not considered a professional social worker and client relationship. This also means you should not consider this information as professional advice. Although we do put in every reasonable effort to provide the most accurate and reliable information, this does not replace professional advice, and you should not rely only on them. You still might need to consult a professional to introduce your particular situation, issue, problem, or position. Read our full Disclaimer here.
THINGS TO BUY TO IMPROVE YOUR LIFE (LIFE IMPROVEMENT PRODUCTS)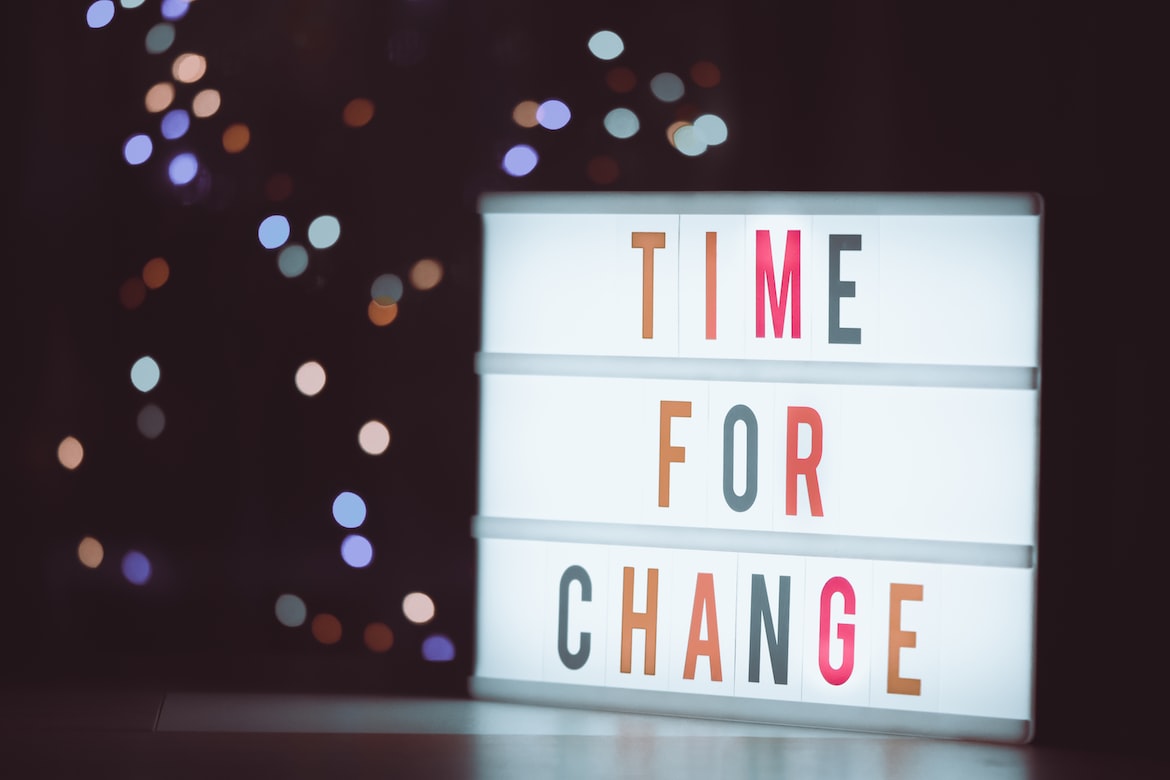 #1 EDUCATIONAL SUBSCRIPTIONS AND ONLINE COURSES AS LIFE IMPROVEMENT PRODUCTS
Educational subscriptions and online courses can be a convenient and cost-effective way to access high-quality educational content and resources, making lifelong learning accessible to people of all ages and backgrounds. These are services that provide ongoing access to learning resources, courses, or content for a recurring fee.
They offer flexibility, allowing users to choose the learning materials that align with their interests, career goals, and skill development needs.
Subscriptions like that are designed to support continuous education and skill development. This can involve:
Online Programs and Courses: Many educational subscriptions offer access to a wide range of online courses on topics such as personal growth, confidence, communication, programming, business, art, languages, and more. And often include video lectures, quizzes, assignments, and completion certificates.
E-Libraries: Some provide access to vast digital libraries of e-books, audiobooks, academic papers, and journals, covering diverse subjects and can be valuable for research and self-study.
Language Learning: Language learning subscriptions focus on teaching new languages through interactive lessons, quizzes, and practice exercises. They often include speech recognition technology for pronunciation improvement.
Test Prep: Educational subscriptions geared toward standardized test preparation offer study materials, practice exams, and expert guidance to help individuals excel in exams like the SAT, GRE, GMAT, or professional certification tests.
Coding and Tech: For aspiring programmers and tech enthusiasts, coding and tech subscriptions provide access to coding bootcamps, tutorials, and resources that cover programming languages, web development, data science, and more.
Music and Arts: Subscriptions for musicians and artists may offer lessons, sheet music, art tutorials, and creative resources to enhance skills in music, painting, drawing, or other artistic pursuits.
STEM Learning: Science, technology, engineering, and mathematics (STEM) subscriptions focus on educational content, experiments, and activities that promote STEM learning for students and enthusiasts of all ages.
Professional Development: Professional development subscriptions cater to career-focused individuals by offering courses on leadership, project management, communication skills, and other career-enhancing topics.
Academic Resources: Educational subscriptions often include access to academic resources such as research databases, scholarly journals, and academic publications, making them valuable for students and researchers.
Early Childhood Education: Subscriptions for early childhood education provide age-appropriate content and educational games for children, helping them develop fundamental skills and knowledge.
Lifetime Learning: Some educational subscriptions offer lifetime access to course materials, allowing learners to revisit content and continue learning at their own pace.
Interactive Learning Platforms: These subscriptions often include interactive elements, such as quizzes, discussion forums, and peer collaboration, to engage learners and promote active learning.
Professional Networking: Certain subscriptions include access to professional networking platforms where users can connect with experts, mentors, and peers in their field of interest.
Teacher Resources: Some educational subscriptions cater to educators by providing teaching resources, lesson plans, classroom management tools, and professional development opportunities.
If you need a recommendation for a great educational subscription created for personal development enthusiasts, I got you.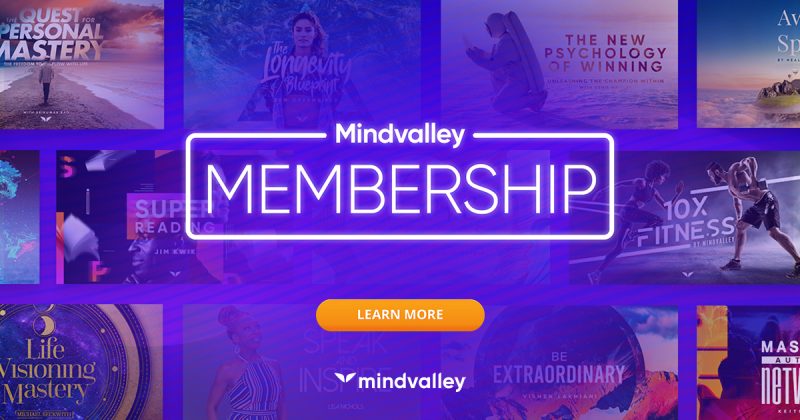 Mindvalley is a comprehensive online platform dedicated to personal growth and holistic development. It offers a wide range of courses and programs taught by leading experts in various areas such as mindfulness, spirituality, health, relationships, business, career development, and personal transformation.
Mindvalley's approach intelligently combines online learning with community engagement, providing a supportive environment for personal growth, offering a mix of pre-recorded highly engaging video lessons, interactive exercises, and community discussions to facilitate learning and transformation.
One notable aspect of Mindvalley is its emphasis on personal growth as a lifelong journey therefore the platform promotes continuous learning and personal development through its subscription model, offering access to a vast library of courses and content that can be accessed at any time.
What you can expect once you begin engaging with this platform is:
true self-discovery so that you can start identifying your real preferences, aspirations, goals, and dreams
setting meaningful goals that have the potential to fulfill your need for self-actualization as opposed to only living on someone else's terms and building someone else's dream in order to be accepted by the environment and perceived as successful
liberation from fabricated societal expectation and norms that not only don't serve you, but are in fact representing oppression which is suffocating your soul that only wants you to live in alignment with whom you truly are and not what society expects you to be
to finally awaken your authenticity by letting yourself be visible as opposed to being shy or ashamed of who you are deep down or what you want behind the closed doors
to acquire skills to make life decisions aligned with your core values and true desires coming from the depth of your being
begin stepping into your potential and move towards reaching full potential unique for you and different from anyone else's in the world
become skilled at self-love that holds the key to building the life of your dreams
finally become comfortable in your own skin, doing your own thing, and going where you truly want to go in life
build the life you are proud to call your own and experience lasting fulfilment because your consciousness is so expanded that you don't need to worry about whether things will work out for you ever again, as now you have skills and support to make them work.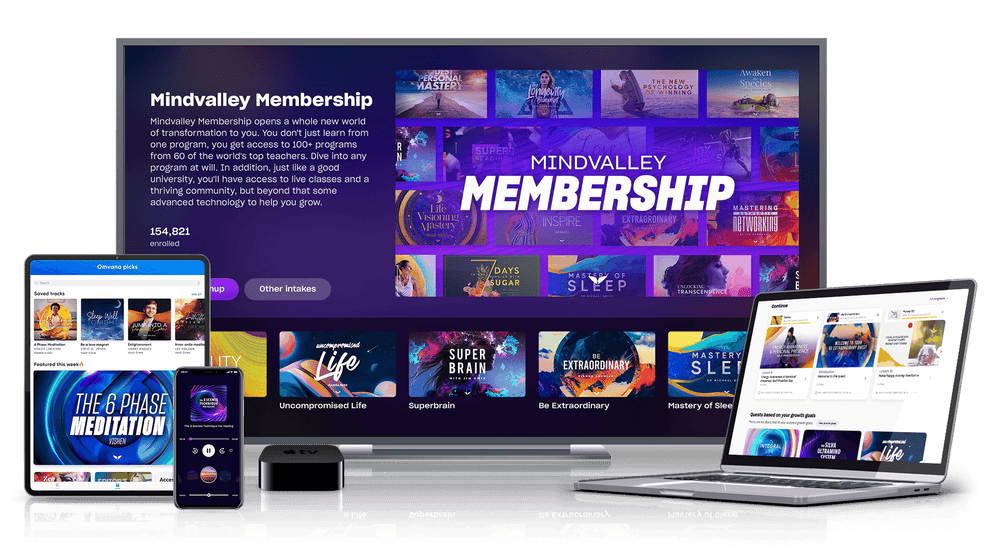 Inside this powerful and unique membership, you'll be able to choose from 100+ programs designed for elevating different areas of life, such as relationships, wellness, resilience, career, business, mindfulness, etc. You can go self paced or join a class, if you need more accountability.
That's a full personal development journey and transformation.
What I love most about it, besides the quality and excellence of the programs and other resources inside, is:
the fact that it keeps growing and expanding to respond to the needs of us, the members,
the sense and power of the community, as well as
the level of support you experience just by being a art of it as you have a strong feeling that things will work out the best for you.
If you're not sure where to start, as soon as you join, you can take an assessment, and afterward, you'll receive recommendations for where to begin.
Even if you haven't been focused on your growth untill now, this shouldn't stop you from taking action.
Moreover, now is the best time, you've got what it takes to design a life tailored to your preferences, and it's worth your while to focus on yourself and invest in yourself.
And inside this extraordinary membership, you'll find:
Full access to Mindvalley's entire curriculum of best-in-class programs for transforming every dimension of your life. (100+)
2. Weekly Mindvalley Live sessions featuring today's biggest trainers, bestselling authors, and celebrities.
3. Full access to Mindvalley Meditations, featuring a vast selection of guided and ambient meditation audios for deep inner transformation.
4. Access to Mindvalley's private social network, where you can connect, share wisdom, and grow with fellow members in your city and around the world.
You'll open the door for amazing transformation and upgrading your life to fit your preference and not someone else's, but now with numerous personal growth tools you can take with you even if you decide to leave the membership, and use for the rest of your time to help you thrive.
Plus you can try the platform, enroll in unlimited number of programs for couple of weeks and if it's not your cup of tea, get the refund with a single click of a button.
And right now you can enjoy Mindvalley at a special price.
FREE WEBINARS FOR SELF-IMPROVEMENT
Mindvalley platform ofers a long list of FREE webinars or masterclasses you can attend any time.
With a click of a button you can start gaining new knowledge, widening your perspective, or developing skills, all depending on the concept of the webinar, so that you can elevate the area of personal development or your life you are currently focusing on.
Here are a few of them to check out:
Becoming Focused And Indistractible FREE Masterclass: uncover what it takes to regain your focus and productivity in a distraction-filled world and becoming indistractable in this empowering program. And help your kids become it too.
Energy Medicine FREE Masterclass: by Donna Eden: follow a renowned healer extensively recognized by both scientific and alternative branches of healthcare in a transformational journey towards awakening your body's natural healing ability and understand how to reconnect with the natural healing systems existing within you and master your body's energy systems and correct energetic blocks and weaknesses.
The Integral Life FREE Masterclass: by a legendary modern philosopher Ken Wilber, uncover how you can embody his signature integral theory for a life of deeper fulfillment, self-actualization, and impact. The Integral Life offers an 'operating manual' for thinking, growing, and being the most whole and fully realized version of yourself.
Be Extraordinary FREE Masterclass: understand how you can achieve higher states of consciousness, tap into your fullest potential, and bend your life's reality.
Uncompromised Life FREE Masterclass: learn about Marisa Peer's acclaimed Transformational Hypnotherapy process for creating deep and lasting change in your inner programming and your life.
The Silva Ultramind System FREE Masterclass: get familiarized with Hose Silva's techniques and tools for harnessing altered states of mind to awaken your mind's fullest potential and transform your reality.
Longevity Blueprint FREE Masterclass: learn more about a blueprint to extraordinary longevity and health, based on leading-edge science and time-tested data from the world's  longest-living cultures, giving you the ultimate solution to a long, healthy, fulfilling life.
Money EQ Ken Honda, Japan's No. 1 personal growth teacher, for healing your money wounds, releasing your fear, stress, and anger around money, and achieving a lifetime of true financial wellbeing.
If you want more options to choose from, check out my post that features over 30 of them:
If you're into home, space, interior and landscape design and decorating because you're very intentional about making all the spaces in which you spend your time warm, nurturing, and comfortable, you can look into Home Design Institute, a French educational platform that specializes in the field of Interior and Landscape Design.
As it offers wide variety of online courses that you can enroll in, based on your specific interests and level of expertise or skills.
Additionally, with this platform you could go from a beginner to pro using their courses, so that you can even offer your own services or even start an interior design business. Their certificates are recognized and valid in the entire EU.
I'll introduce you to a few of their courses if this is your cup of tea.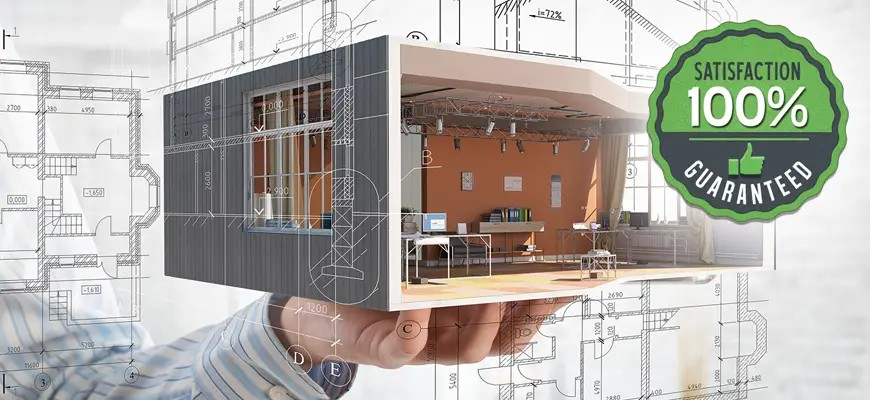 Interior Design Professional Course: If you're thinking about enrolling in the Interior Design Professional Course at the Home Design Institute, it's a 10-month online program. During those months, you'll dive deep into the world of interior design, gaining all the knowledge and skills you need to tackle interior design projects like a pro.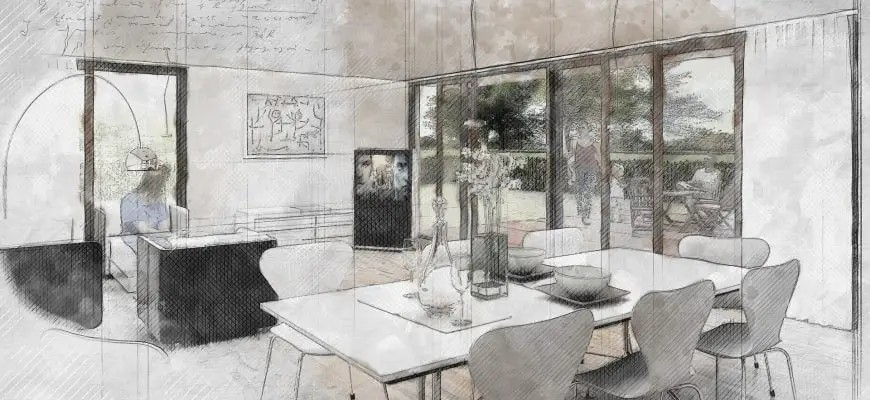 Interior Design Fundamentals – FREE online course: If you're dreaming of kickstarting a career as an independent interior designer, this free online Interior Design course may be right for you. By the end of it, you'll have the skills to whip up basic designs that'll spruce up any room.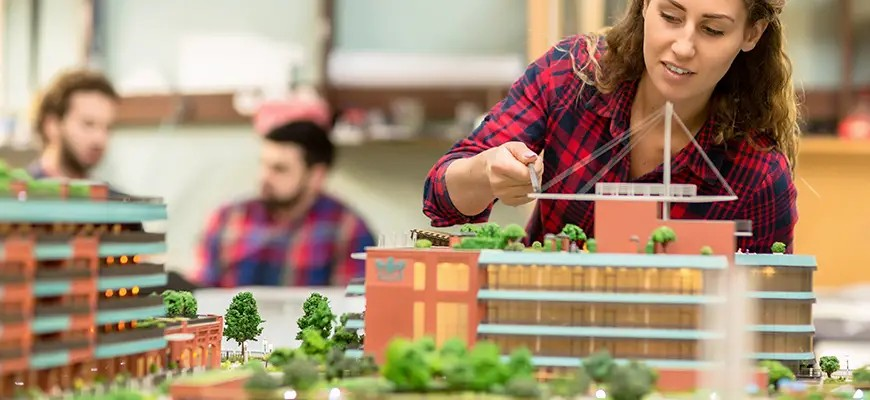 Landscape Design – online course: In this course, you'll discover how to shape your unique view of the world, nurture your creativity and gain a hands-on understanding of how different plants, shrubs, and trees come together in perfect harmony throughout the year. The goal is to have all the tools you need to create a well-rounded and polished landscape design, from the initial concept to the final touches. You'll develop a deep understanding of how to enhance your visual and practical skills, becoming well-versed in plants, hard landscaping materials, and how to integrate them seamlessly into the landscape while considering the surrounding context and existing features.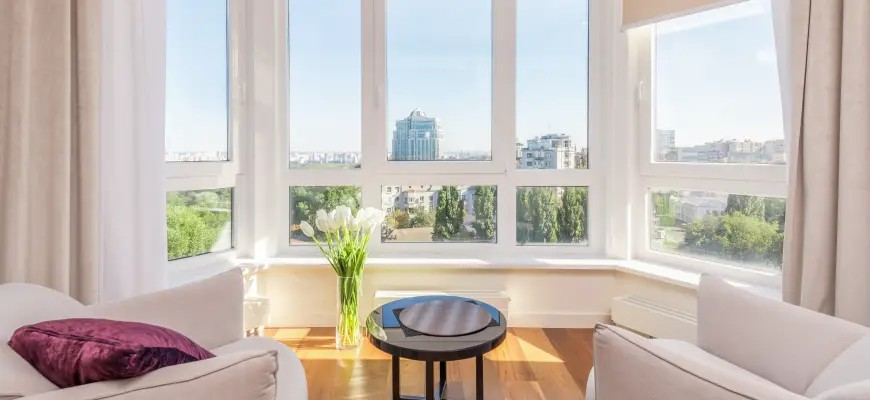 Sustainable Interior Design: This course was born in response to the fast-paced changes in our global climate and the increasing need for projects that make a positive environmental impact. It's all about reshaping our perspective on interior design. You'll dive into fresh materials, strategies, and tools, aiming to spark creativity and craft designs that not only stand out but also do good for the environment.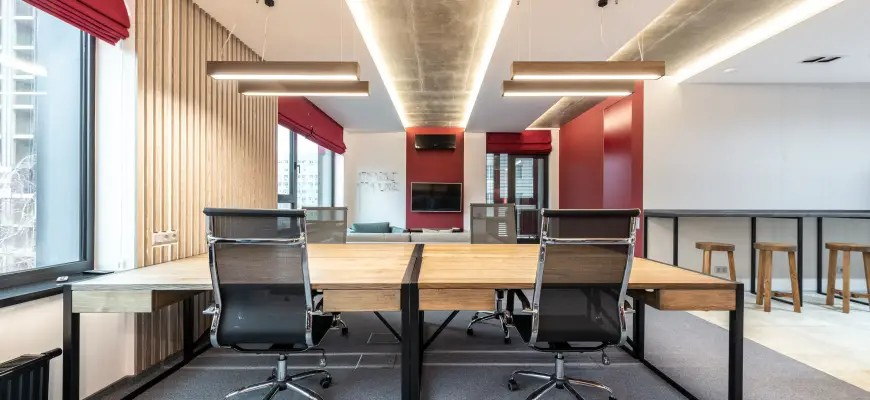 Office Interior Design Course: This course is ideal for enhancing interior design skills with a focus on office spaces. It covers diverse topics like ergonomics, creative office spaces, and large-scale interior design for office buildings. You'll receive comprehensive guidance, from crafting functional and unique offices to practical project support. Along with tools, resources, and project feedback, you'll access exclusive content aimed at boosting creativity, innovation, and confidence in creating exceptional interior design experiences.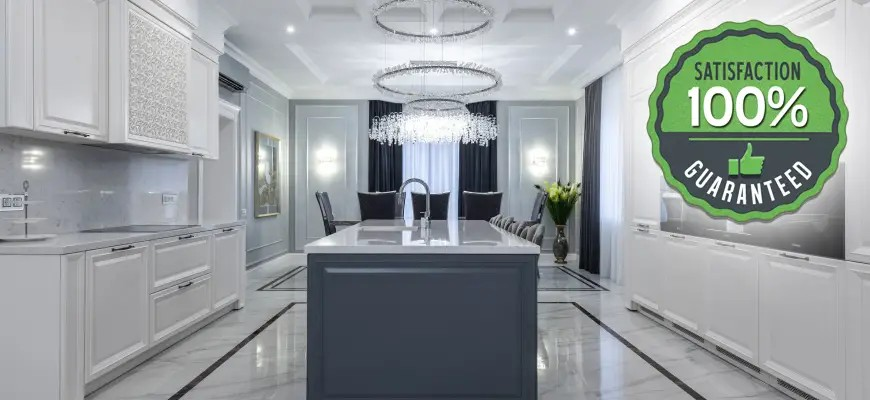 Kitchen Interior Design Course: In this course, you'll gain the essential tools, guidance, and hands-on experience to craft beautifully functional kitchens in various styles. You'll have the chance to collaborate with seasoned experts in the field of kitchen design, delving into diverse topics like lighting design, sustainability, rural kitchen concepts, and the psychology of color. No matter if you're starting from scratch or already a pro, this course will bolster your kitchen design skills, ensuring you can approach any culinary space with confidence and expertise.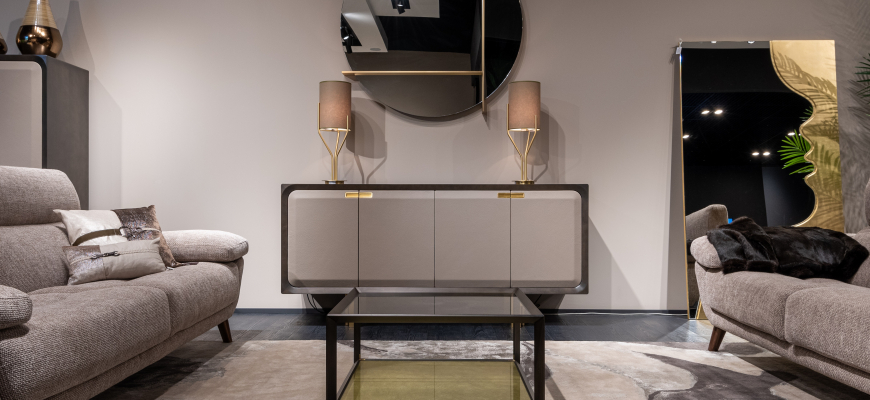 Scandinavian Interior Design: look into the guiding principles, guidelines, tools and techniques to create amazing projects of any setting. With all practical tasks and developed projects, you'll finish the course with a new level of knowledge and experience that will enable you to take on any type of Scandinavian design in the future.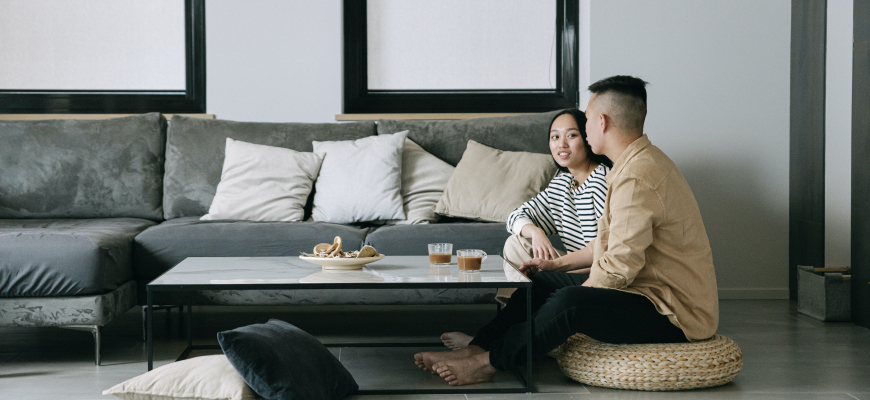 Japandi style – What is Japandi and how to create Japandi interiors?: Japandi is a design style that blends the minimalistic aesthetics of Scandinavian and traditional Japanese interior design. Its appeal lies in the fusion of simplicity, elegance, and eco-friendliness. This versatile style is suitable for various settings, be it homes, offices, or commercial spaces. This course delves into the intricacies of its functionality and offers insights on how to effectively incorporate it into interior design projects, making it a unique and advantageous design choice.
You may also find helpful:
#2 PLANNING AND JOURNALING SUPPLIES
Planning and journaling supplies encompass a wide range of tools and materials that facilitate organization, progress tracking, creativity, self-reflection, self-awareness, personal growth, and goal setting.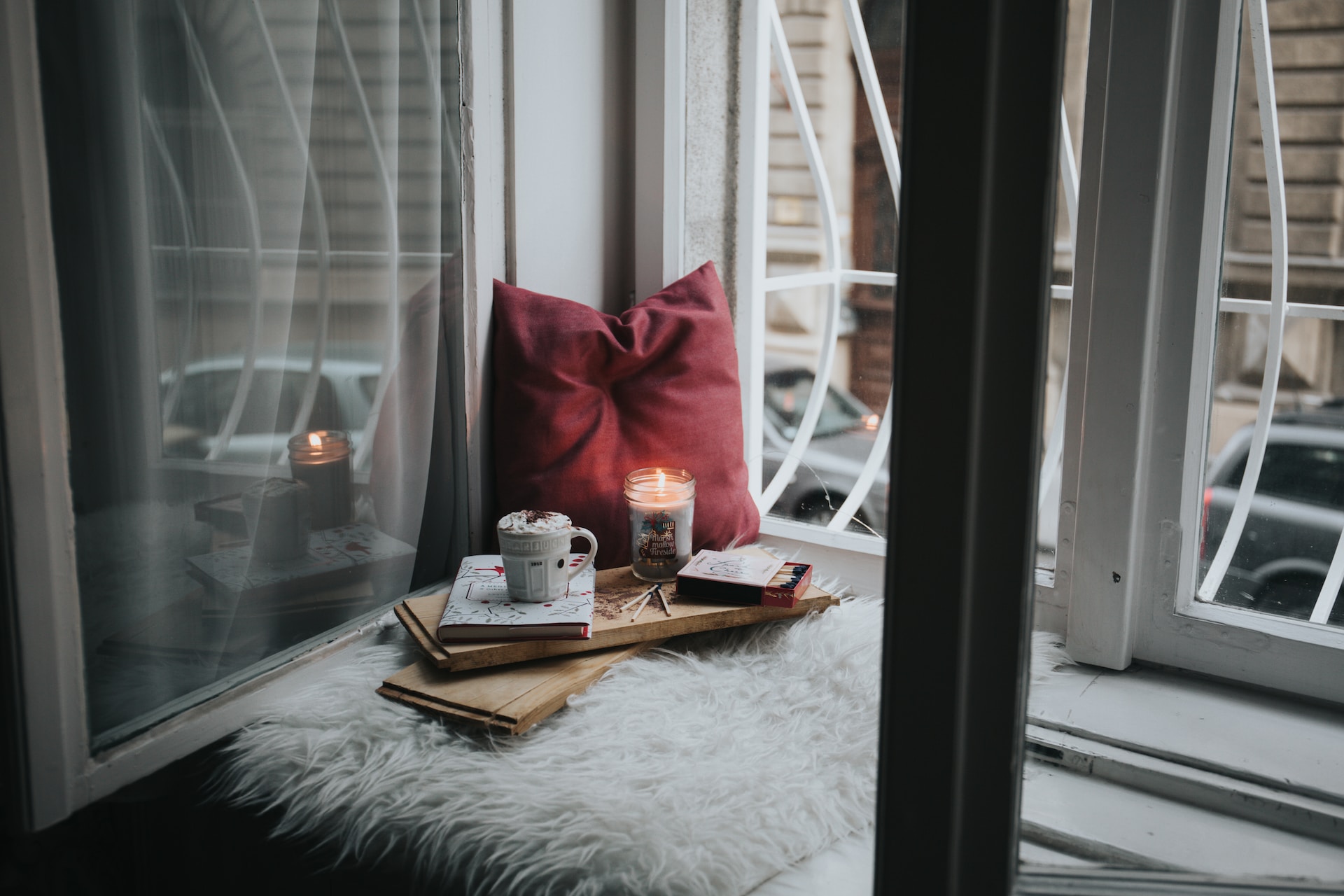 These supplies are used for various purposes, including maintaining journals, diaries, planners, and bullet journals.
Planning and journaling supplies cater to a wide range of preferences, from those who prefer a minimalist approach to those who enjoy adding artistic flair to their creations.
We can mention some of them now:
Notebooks and Journals: Notebooks come in various sizes, paper types, and bindings. They serve as the foundation for recording thoughts, ideas, goals, and experiences. Journals may be themed, such as gratitude journals or dream journals, to encourage specific types of reflection.
Planners: Planners are designed for scheduling appointments, setting goals, and managing tasks. They typically include monthly and weekly calendars, goal-setting sections, and space for to-do lists.
Bullet Journaling Supplies: Bullet journaling is a creative and customizable system that combines planning, journaling, and tracking. Supplies for bullet journaling often include dot grid notebooks, pens, colored markers, stickers, and stencils.
Pens and Writing Instruments: High-quality pens, markers, and pencils are essential for jotting down thoughts, creating to-do lists, and adding artistic elements to journals and planners.
Highlighters and Colored Pens: These supplies help organize and emphasize important information in planners and journals. They can be used for color-coding tasks, events, or categories.
Stickers and Washi Tape: Decorative stickers and washi tape add creativity and personality to journals and planners. They can be used to mark special occasions, create dividers, or highlight key content.
Rulers and Stencils: Rulers and stencils assist in creating neat lines, grids, and shapes in journals and planners. They are particularly useful for bullet journal layouts.
Index Tabs and Sticky Notes: Index tabs and sticky notes help users easily navigate and organize content within notebooks, planners, and journals.
Journaling Prompts: Journaling prompts provide inspiration and direction for self-reflection. They can be integrated into journals to encourage deeper exploration of thoughts and emotions.
Calligraphy and Lettering Tools: For those interested in artistic journaling, calligraphy pens and lettering markers allow for creative typography and embellishments.
Traveler's Notebooks: These versatile, refillable notebooks are designed for travel journaling and personal organization. They often include pockets, inserts, and accessories.
Storage Solutions: Storage pouches, folders, and cases keep supplies organized and easily accessible. They are convenient for on-the-go journaling and planning.
Art Supplies: Watercolor paints, colored pencils, and markers are used by artists who incorporate drawings and illustrations into their journals or planners.
Digital Planning Tools: While traditional supplies are popular, digital planning tools and apps, such as tablet styluses and note-taking apps, are gaining traction for their convenience and versatility.
Calendar Stamps: Calendar stamps allow users to add dates and monthly layouts to their journals and planners creatively.
If you need journal recommendations, make sure to check out my posts:
#3 PERSONAL GROWTH BOOKS AS LIFE DEVELOPMENT RESOURCES
Personal growth books have the potential to be transformative, as they offer knowledge, guidance, tools, and inspiration for true self-discovery and personal improvement.
You can select books that align with your specific goals and interests, making them valuable resources for personal development.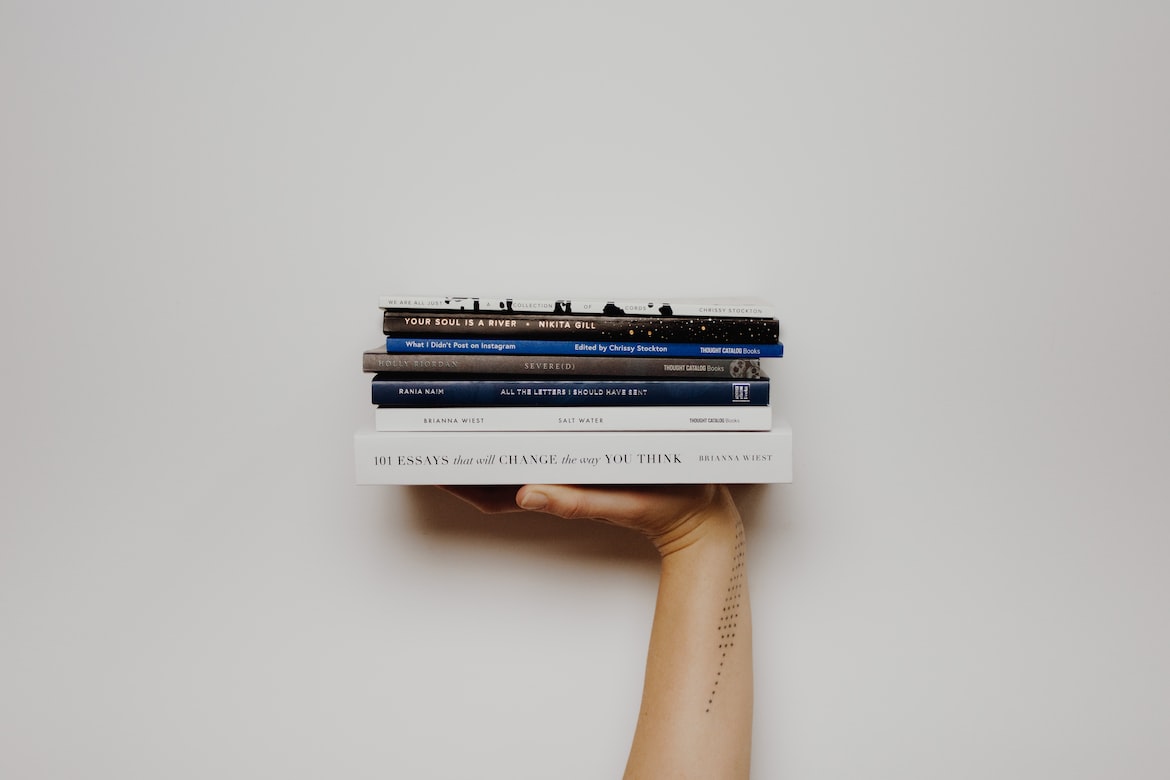 They can cover a wide range of topics related to self-improvement, self-awareness, and personal development:
Diverse Topics: Personal growth books cover a diverse array of topics, including self-esteem, goal setting, time management, leadership, communication skills, emotional intelligence, resilience, and mindfulness, among others.
Expert Insights: Many personal growth books are authored by experts in personal development, marketing, psychology, leadership, motivation, and other fields. These authors draw from their knowledge and experience to provide valuable insights and practical advice.
Life Stories: Some personal growth books share the life stories and experiences of individuals who have overcome significant challenges or achieved remarkable success. These narratives serve as powerful examples and sources of inspiration.
Practical Strategies: Personal growth books often offer practical strategies, exercises, and actionable steps that readers can apply to their own lives. These tools help individuals make tangible progress toward their personal development goals.
Self-Reflection: Many books encourage self-reflection through thought-provoking questions, prompts, and exercises. This introspective process helps readers gain clarity about their values, aspirations, and areas for improvement.
Positive Mindset: Personal growth literature emphasizes the importance of cultivating a positive mindset and challenging self-limiting beliefs. It provides tools to reframe negative thinking patterns.
Motivation and Goal Setting: These books help individuals set clear, achievable goals and provide guidance on staying motivated and focused on their objectives. They often explore the concept of intrinsic motivation.
Communication and Relationships: Personal growth literature addresses communication skills, conflict resolution, and building healthy relationships. It offers insights into effective communication techniques and empathetic listening.
Emotional Intelligence: Many books delve into emotional intelligence, teaching readers how to recognize, understand, and manage their emotions, as well as navigate interpersonal dynamics with empathy.
Resilience and Coping: Personal growth books discuss strategies for building resilience in the face of adversity and coping with life's challenges. They explore techniques for managing stress and overcoming setbacks.
Time Management and Productivity: These books offer time management and productivity hacks to help individuals make the most of their time, set priorities, and accomplish tasks efficiently.
Spirituality and Mindfulness: Some personal growth books incorporate spirituality and mindfulness practices to promote inner peace, self-awareness, and a sense of purpose.
Holistic Approach: Many authors take a holistic approach, recognizing that personal development encompasses physical, mental, emotional, and spiritual well-being. They encourage readers to consider all aspects of their lives.
If you need personal recommendations, sort through my post featuring books for various areas of personal development:
#4 COACHING WITH A VETTED PROFESSIONAL
Coaching with a vetted professional is a collaborative and client-centered process that aims to empower you to reach personal and professional development objectives, your goals, maximize your potential, and lead a more fulfilling life.
No matter if the focus is on personal growth, career development, or well-being, the guidance and support of a qualified coach can be instrumental in achieving meaningful and sustainable change.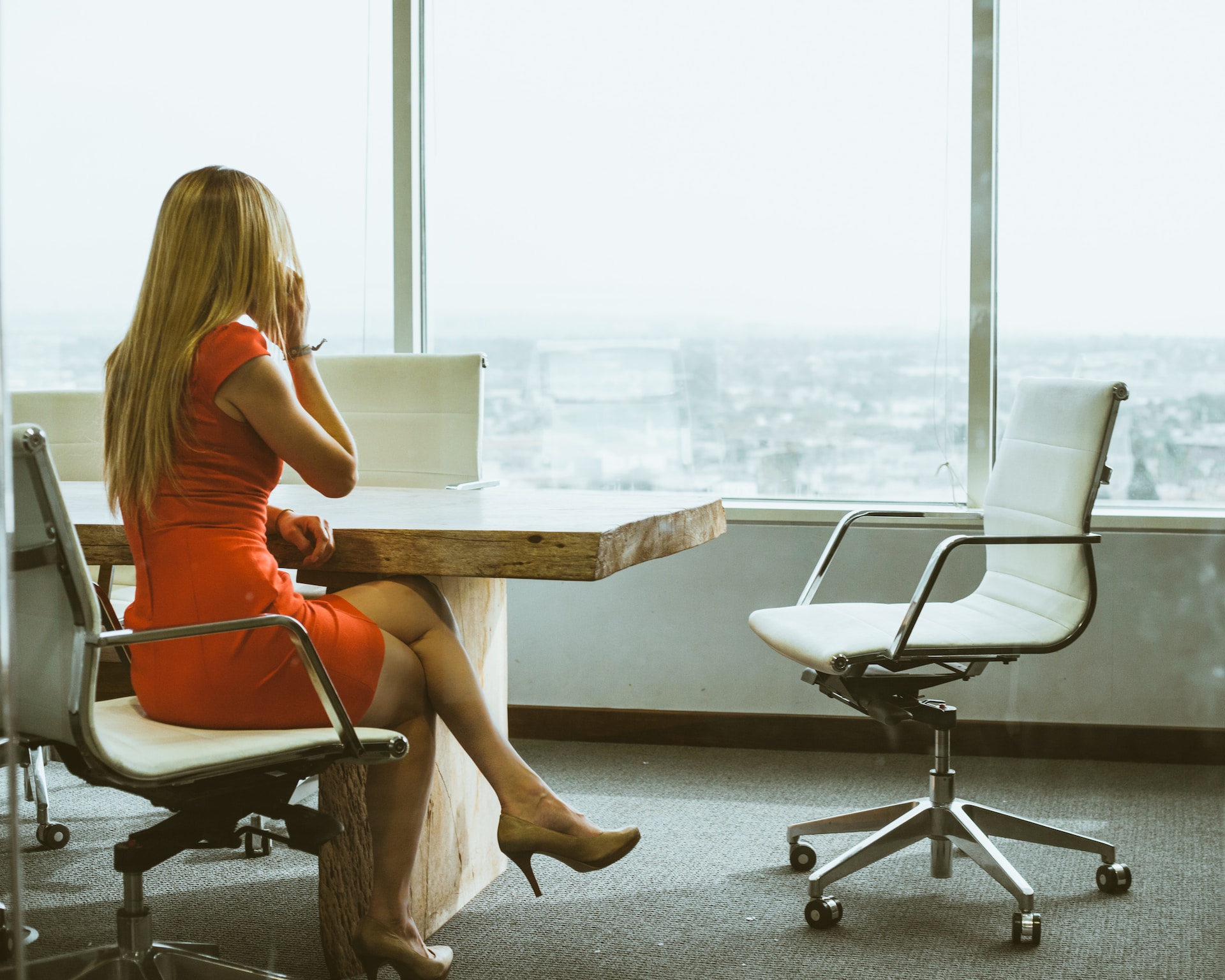 These coaches are typically certified and experienced in specific areas, such as life coaching, executive coaching, career coaching, or wellness coaching.
They can help due to:
Goal Setting: The coaching process often begins with the identification of specific, measurable, achievable, relevant, and time-bound goals. These goals can pertain to various aspects of life, including career, personal growth, health, or relationships.
Individualized Approach: Vetted coaches tailor their approach to the unique needs, values, and aspirations of each client. They create a customized coaching plan to address specific challenges and objectives.
Structured Sessions: Coaching typically involves regular one-on-one sessions, either in person, over the phone, or via video conferencing. These sessions are structured and focused, with the coach guiding the client through discussions, exercises, and action planning.
Active Listening: Coaches are skilled in active listening, which means they pay close attention to their clients' thoughts, emotions, and concerns. This empathetic approach fosters trust and effective communication.
Feedback and Accountability: Coaches provide constructive feedback and hold clients accountable for their commitments and actions. This accountability helps clients stay on track toward their goals.
Problem-Solving and Strategy Development: Coaches assist clients in identifying obstacles and developing strategies to overcome them. They encourage creative problem-solving and offer insights and perspectives.
Personal Growth and Self-Discovery: Coaching often leads to self-discovery and personal growth. Clients gain a deeper understanding of themselves, their values, and their potential, which can result in enhanced self-confidence and fulfillment.
Skill Building: Depending on the coaching focus, clients may work on developing specific skills, such as leadership, time management, communication, or stress management, to improve their effectiveness in various areas of life.
Career Advancement: Career coaches help clients advance in their professional lives by providing guidance on job searches, resume building, interview preparation, and navigating workplace challenges.
Wellness and Health Improvement: Wellness coaches focus on improving physical and mental health. They help clients set and achieve wellness goals, make lifestyle changes, and manage stress.
Relationship Enhancement: Coaches can assist individuals in improving relationships, whether personal or professional, by offering strategies for effective communication, conflict resolution, and empathy.
Motivation and Confidence: Coaches inspire motivation and boost clients' confidence. They provide encouragement and support to help clients overcome self-doubt and limiting beliefs.
Holistic Approach: Many coaches take a holistic approach, recognizing that personal and professional lives are interconnected. They help clients achieve balance and alignment in different life domains.
Continuous Improvement: Coaching is a dynamic process that encourages continuous improvement. Clients can revisit and adjust their goals as they progress and evolve.
Ethics and Confidentiality: Vetted coaches adhere to ethical guidelines and maintain client confidentiality, ensuring a safe and trust-based coaching relationship.
#5 PSYCHOTHERAPY AS A LIFE IMPROVEMENT PRODUCT
Psychotherapy, also known as talk therapy or counseling, is a structured and collaborative therapeutic process between a trained mental health professional (therapist) and an individual or group.
Psychotherapy is primarily associated with addressing mental and emotional health concerns, challenges, and problems, but its benefits extend to personal growth in various ways.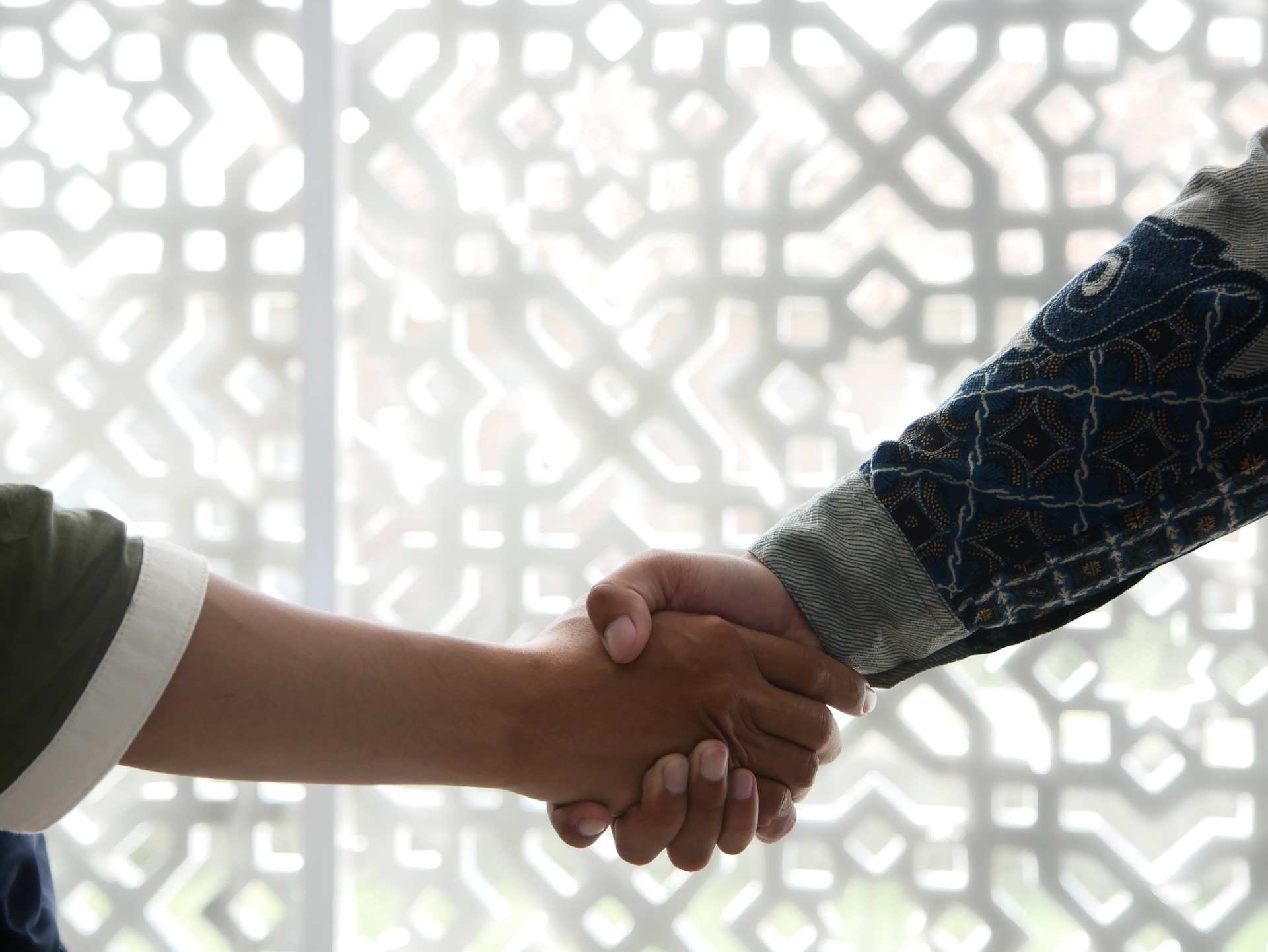 It equips you with valuable life skills, enhances self-awareness, and supports positive change, ultimately contributing to a more fulfilling and well-rounded life.
Let's mention several benefits for personal growth you can expect:
Improved Self-Awareness: Psychotherapy encourages self-reflection and self-exploration, leading to a deeper understanding of your thoughts, emotions, and behaviors. This heightened self-awareness is fundamental to personal growth as it enables you to identify areas for improvement and change.
Enhanced Coping Skills: Through psychotherapy, you learn effective, adaptable coping strategies to manage stress, anxiety, and difficult, unpleasant emotions. These coping skills extend beyond therapy sessions, helping you navigate life's challenges more effectively.
Conflict Resolution: Psychotherapy equips you with communication and conflict resolution skills, skills invaluable for improving relationships, both personally and professionally, fostering personal growth through improved interactions with others.
Personal Resilience: Therapy can build resilience, enabling you to bounce back from setbacks, adapt to change, and approach challenges with a positive mindset. This resilience contributes to personal growth by fostering a "can-do" attitude.
Behavioral Change: It helps you identify and modify self-destructive, self-sabotaging or unhelpful behaviors. As these behaviors are replaced with healthier alternatives, you experience personal growth in areas such as self-control and decision-making.
Improved Self-Esteem: Therapy can address problems related to self-esteem and self-worth, leading to increased self-confidence and a more positive self-image. This improved self-esteem is a cornerstone of personal growth.
Life Transitions: Psychotherapy assists in navigating major life transitions, such as career changes, parenthood, or loss. These transitional periods often prompt self-discovery and personal growth as you adapt to new roles and circumstances.
Enhanced Goal Setting: Therapy helps you clarify your values, goals, and aspirations. Therapists can provide guidance on setting realistic and meaningful objectives, supporting personal growth by aligning actions with your life purpose.
Overcoming Limiting Beliefs: It can challenge and help you overcome limiting beliefs or negative self-talk that hinder personal growth. This shift in mindset opens up new possibilities and opportunities.
Increased Emotional Stability and Intelligence: Therapy fosters emotional intelligence. Understanding and managing emotions, both yours and others', leads to better interpersonal relationships and overall well-being.
Spiritual Exploration: Some forms of therapy, such as existential or spiritual counseling, provide a platform for individuals to explore deeper existential questions and their own spirituality. This exploration can be a significant aspect of personal growth for those seeking meaning and purpose.
#6 MINDFULNESS AND MEDITATION TOOLS
Mindfulness and meditation tools are resources and aids that can assist you in practicing mindfulness and meditation, two practices that promote mental clarity, relaxation, and self-awareness.
These tools can enhance the meditation experience and make it more accessible for beginners and experienced practitioners alike.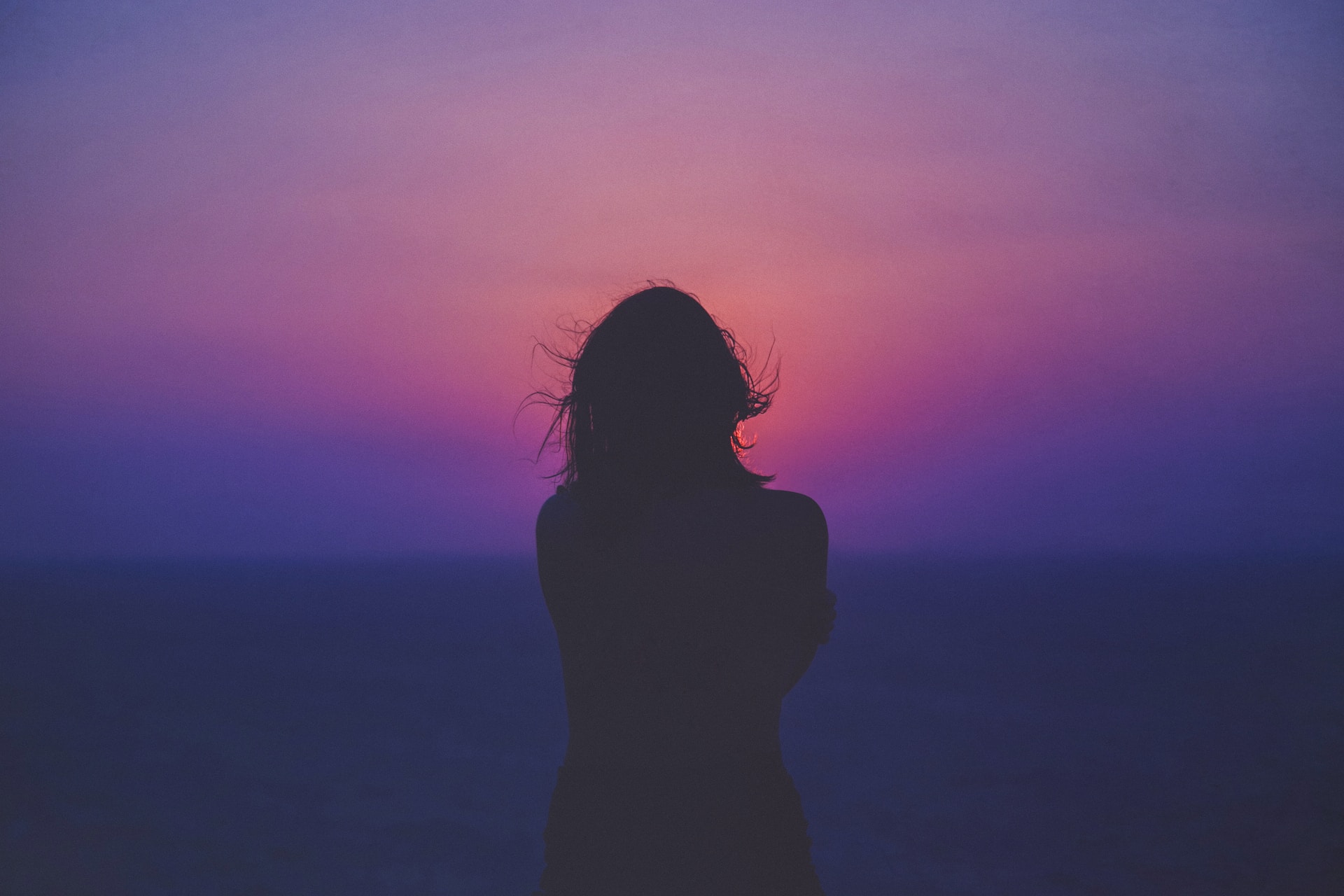 Keep in mind that meditation is widely recognized as a calming and religious practice, but you should know that what can be its greatest benefit is problem-solving, emotion channelling, and soul-searching because it's ideal for focusing on one subject important for your life at the moment. 
This is a form of active mediation where you're not trying to eliminate all thoughts but rather observing them and directing them where you want them and your attention to be.
Here you have some common mindfulness and meditation tools:
Meditation Apps: There are numerous meditation apps available for smartphones and tablets, such as Headspace, Calm, and Insight Timer. These apps offer guided meditation sessions, mindfulness exercises, and relaxation techniques. However, if you join Mindvalley you get a library of numerous meditations for all areas of personal development and life.
Meditation Cushions (Zafus) and Mats: Comfort is essential during meditation. Meditation cushions (zafus) and mats provide a comfortable and supportive surface to sit or kneel on during meditation sessions.
Meditation Benches (Seiza Bench): A meditation bench, or seiza bench, can be used to kneel comfortably during meditation, relieving pressure on the legs and back.
Meditation Timer or Bell: A meditation timer or bell can be set to ring at specific intervals to signal the start or end of a meditation session or to remind you to shift your focus during longer sessions.
Meditation Music and Sounds: Soothing music, nature sounds, or white noise can create a calming atmosphere during meditation. Some apps and websites provide ambient sounds for meditation.
Guided Meditation Recordings: These audio recordings are led by experienced meditation teachers and provide step-by-step guidance for various meditation practices, making them suitable for beginners.
Mala Beads: Mala beads are used as a tactile and visual aid during meditation. Practitioners can use them to count breaths, mantras, or repetitions of affirmations.
Aromatherapy Oils and Diffusers: Aromatherapy oils like lavender, frankincense, or sandalwood can be diffused to create a calming and sensory-rich environment for meditation.
Mindfulness Journals: Mindfulness journals provide prompts for self-reflection and gratitude, helping individuals deepen their mindfulness practice.
Breathing Exercise Tools: These tools, such as breathing apps or devices, guide users through different breathing exercises, including deep breathing and pranayama techniques.
Meditation Books: Books on mindfulness and meditation offer valuable insights and instructions for developing a meditation practice and cultivating mindfulness in daily life.
Online Meditation Courses: Various websites and platforms offer structured meditation courses taught by experienced instructors. These courses often cover a range of meditation techniques.
Binaural Beats: Audio tracks with binaural beats are designed to induce specific brainwave states, aiding in relaxation and deepening meditation experiences.
SPONSORED: Mindfulness Cards: These cards often feature inspirational quotes, mindfulness exercises, or meditation prompts that individuals can use as daily reminders or guidance. This deck is created with the intention of spreading positivity and each card contains an original drawing accompanied by a unique and inspiring message promoting mindfulness and self care.
Biofeedback Devices: Advanced biofeedback devices can provide real-time data on physiological responses, helping individuals monitor their stress levels and learn to manage them through meditation.
Guided Meditation Apps for Sleep: Some apps specialize in guided meditations designed to improve sleep quality, making them helpful for those with insomnia or sleep issues.
Meditation Retreats: Attending meditation retreats or workshops led by experienced teachers can be a transformative experience for deepening one's practice.
These mindfulness and meditation tools can complement each other and cater to different preferences and needs.
The choice of tools will mostly depend on yor meditation goals, experience level, and personal preferences for creating a safe and focused environment conducive to mindfulness and meditation practices.
#7 GADGETS FOR TASK AUTOMATION/ADVANCED TECH SETUP
Gadgets for task automation and advanced tech setups are designed to streamline processes, improve efficiency, and enhance convenience in various aspects of life.
Let's mention the benefits of this approach:
Automation reduces manual effort and enhances task efficiency.
Smart devices and setups offer remote control and monitoring, making life more convenient.
Automation can lead to reduced energy consumption, which is beneficial for both the environment and cost savings.
Advanced tech setups provide superior audiovisual experiences for entertainment purposes.
Home offices with advanced tech can boost productivity for remote work or creative projects.
Smart security systems improve home safety and provide peace of mind.
Advanced tech setups help organize and secure data for personal or professional use.
However, it's important to note that while these gadgets and setups offer numerous advantages, they often require initial investments, technical knowledge, and regular maintenance.
You should also consider privacy and security implications when integrating advanced technology into your daily life.
Now let's explore task automation.
1. GADGETS AND TECH FOR TASK AUTOMATION
Tech for task automation refers to the use of various technological solutions to streamline and simplify routine tasks, improve efficiency, and reduce manual effort.
These technologies are designed to automate repetitive processes and enable users to focus on more strategic or creative aspects of their work or daily life.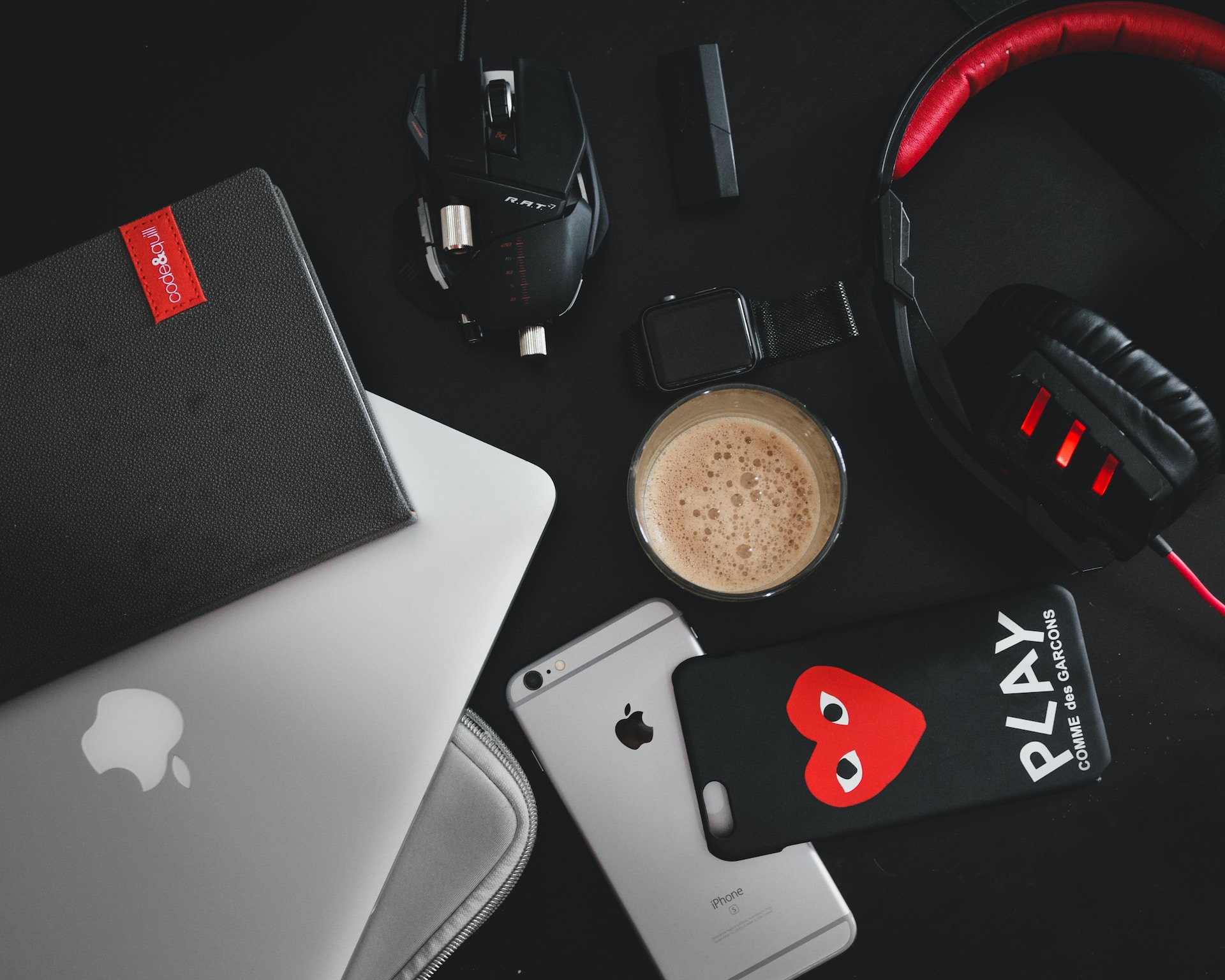 The benefits of using tech for task automation include increased productivity, reduced errors, improved consistency, and the ability to focus on more strategic or creative aspects of work and life.
However, it's essential to choose the right automation tools, set them up correctly, and regularly review and update your automation processes to ensure they remain effective and aligned with your goals.
We can mention some of them:
Smart Home Assistants: Devices like Amazon Echo or Google Home use voice recognition to control lights, thermostats, music, and more. They can also provide weather updates, set reminders, and answer questions.
Robotic Vacuums: These autonomous robots clean floors automatically, saving you the time and effort of vacuuming.
Smart Thermostats: Devices like the Nest Learning Thermostat can learn your heating and cooling preferences and adjust accordingly, saving energy and money.
Home Security Systems: Smart security cameras and doorbell cameras provide remote monitoring and alerts, enhancing home security and peace of mind.
Automated Lighting: Smart bulbs and switches allow you to control lighting remotely, set schedules, and adjust brightness to suit different occasions.
Automated Pet Feeders: These gadgets dispense pet food on a schedule, ensuring your pets are fed even when you're not at home.
Automatic Plant Waterers: Devices like self-watering pots or drip irrigation systems automate plant care, ideal for busy individuals.
Workflow Automation Software: Workflow automation tools like Zapier, Integromat, or Microsoft Power Automate allow you to connect different apps and services to create automated workflows. For instance, you can set up automatic email notifications when a form is submitted or save email attachments to cloud storage.
Task Management Apps: Task management apps like Trello, Asana, or Todoist help organize and automate your to-do lists. You can set due dates, assign tasks, and receive notifications, making it easier to prioritize and complete tasks efficiently.
Email Filters and Rules: Email clients often offer filters and rules that automatically categorize, forward, or sort incoming emails. This helps reduce email overload and ensures that important messages are prioritized.
Chatbots: Chatbots on websites and messaging platforms can automate customer support inquiries, answer frequently asked questions, and guide users through specific processes, providing quick and efficient assistance.
Calendar and Scheduling Tools: Calendar apps like Google Calendar or Microsoft Outlook can automate scheduling by allowing others to book appointments based on your availability, sending reminders, and syncing with other apps and devices.
Text Expander Tools: Text expanders like TextExpander or AutoHotkey enable you to create shortcuts for frequently used phrases, sentences, or templates, saving time when typing emails or documents.
Robotic Process Automation (RPA): RPA software automates repetitive tasks in business processes, such as data entry or data extraction from documents, by mimicking human actions in software applications.
Smart Home Automation: Smart home devices like smart thermostats, lights, and locks can be programmed to adjust settings automatically based on your preferences, location, or specific triggers, enhancing comfort and energy efficiency.
Voice Assistants: Voice-activated assistants like Amazon Alexa or Google Assistant can control smart home devices, answer questions, set reminders, and provide information, making daily tasks hands-free and efficient.
Task Scheduler in Operating Systems: Operating systems like Windows and macOS include built-in task schedulers that allow you to automate various system tasks, such as backups, updates, and file maintenance.
Automated Social Media Posting: Social media management tools like Buffer or Hootsuite enable you to schedule and automate the posting of content across multiple social media platforms. If you're using social media for business this is a must-have.
Financial Automation Apps: Financial automation apps can automate bill payments, savings contributions, and investment transfers, helping you manage your finances more efficiently.
Inventory and Supply Chain Management Software: Businesses can use automation software to optimize inventory levels, track product shipments, and manage supply chain logistics.
Let's move on to the advanced tech setup.
2. ADVANCED TECH SETUP
An advanced tech setup involves integrating various technologies and gadgets to create a sophisticated and interconnected environment. It often includes:
An advanced tech setup is tailored to the specific needs and preferences of the user, and it often involves careful planning, integration, and ongoing maintenance to ensure that all devices and systems work seamlessly together.
While it offers numerous benefits in terms of convenience, entertainment, and efficiency, it also requires a certain level of technical expertise and investment in technology.
3 Biggest Mistakes With Self-acceptance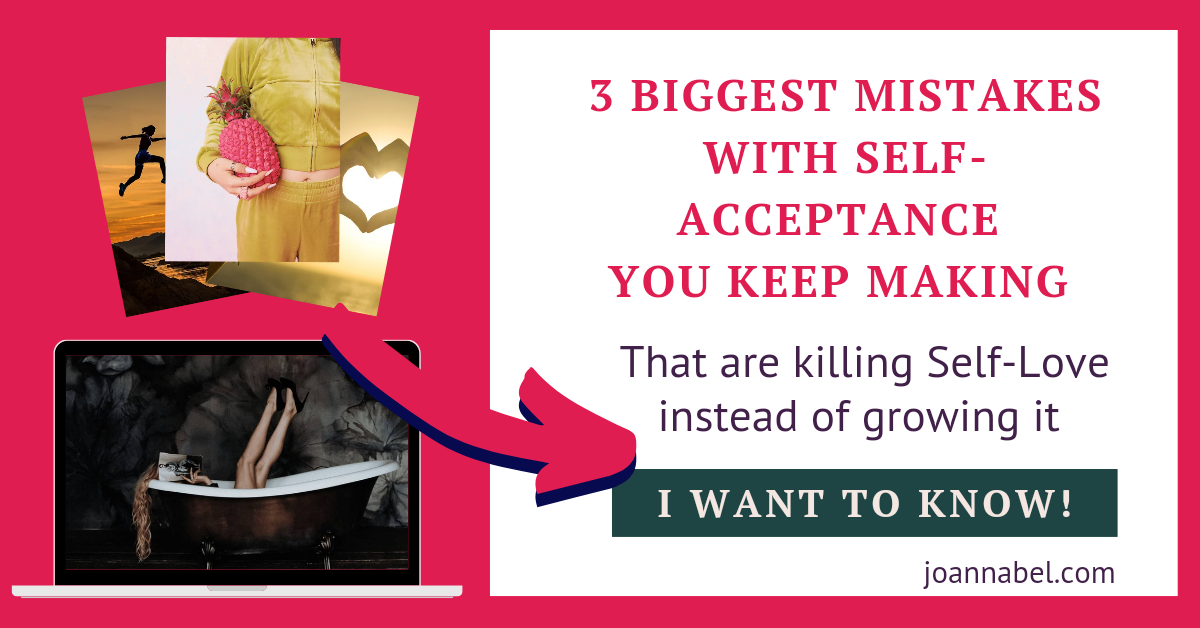 #8 ADVANCED EDUCATION
Advanced education typically refers to pursuing higher education or specialized training beyond the level of basic schooling.
This can encompass a wide range of options, and its benefits extend to personal development, career growth, and intellectual enrichment.
Let's see what it may involve:
Higher Degrees: This includes pursuing master's or doctoral degrees in your field of interest or profession. Higher degrees often lead to greater expertise and open doors to more advanced career opportunities.
Professional Certifications: Obtaining professional certifications in areas such as project management, IT, or healthcare can enhance your skills and marketability in your chosen industry.
Continuing Education: Participating in workshops, seminars, and short courses can provide specialized knowledge and keep you updated on the latest developments in your field.
Online Learning: Many universities and institutions offer online courses and degree programs, allowing you to pursue advanced education from the comfort of your home.
Skill Development Programs: Enrolling in skill development programs, whether technical or soft skills, can improve your competency and employability.
Executive Education: Tailored for professionals in leadership roles, executive education programs enhance strategic thinking, management skills, and leadership capabilities.
Language Proficiency: Learning a new language or improving proficiency in a second language can open doors to international opportunities and cross-cultural experiences.
Specialized Training: If you're switching careers or pursuing a new interest, specialized training programs can provide the necessary knowledge and skills.
Research and Innovation: If you have a passion for research, advanced education can lead to opportunities to conduct in-depth research and contribute to your field's innovation.
Networking Opportunities: Beyond the knowledge gained, advanced education can come in a form of valuable networking opportunities with professors, peers, and professionals in your industry.
Cultural Exposure: If you choose to study in a different location, advanced education can expose you to new cultures and experiences, broadening your horizons.
Career Advancement: Many careers require advanced degrees or certifications for higher-level positions and increased earning potential.
Advanced education can be a significant investment in terms of time, effort, and often finances, but it has the potential to open up a world of opportunities, both professionally and personally, and contribute significantly to your personal development and life improvement.
Pursuing a higher degree or specialized training in your field can lead to better career opportunities and personal growth.
3 Biggest Mistakes With Self-acceptance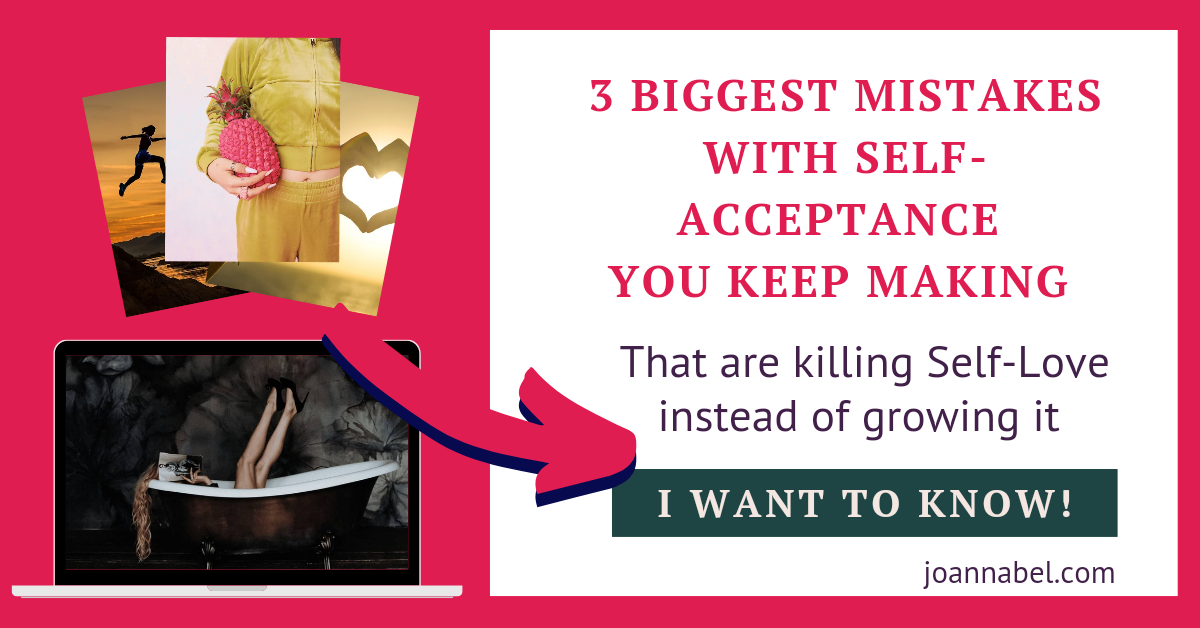 #9 NUTRITION SERVICES AND EDUCATION
These two can come together or separately, depending on your specific situation and needs.
However, for most people who would benefit from improving this area, it's more about psychology and emotional management than just habits or choices, which is why a more holistic approach is the best option.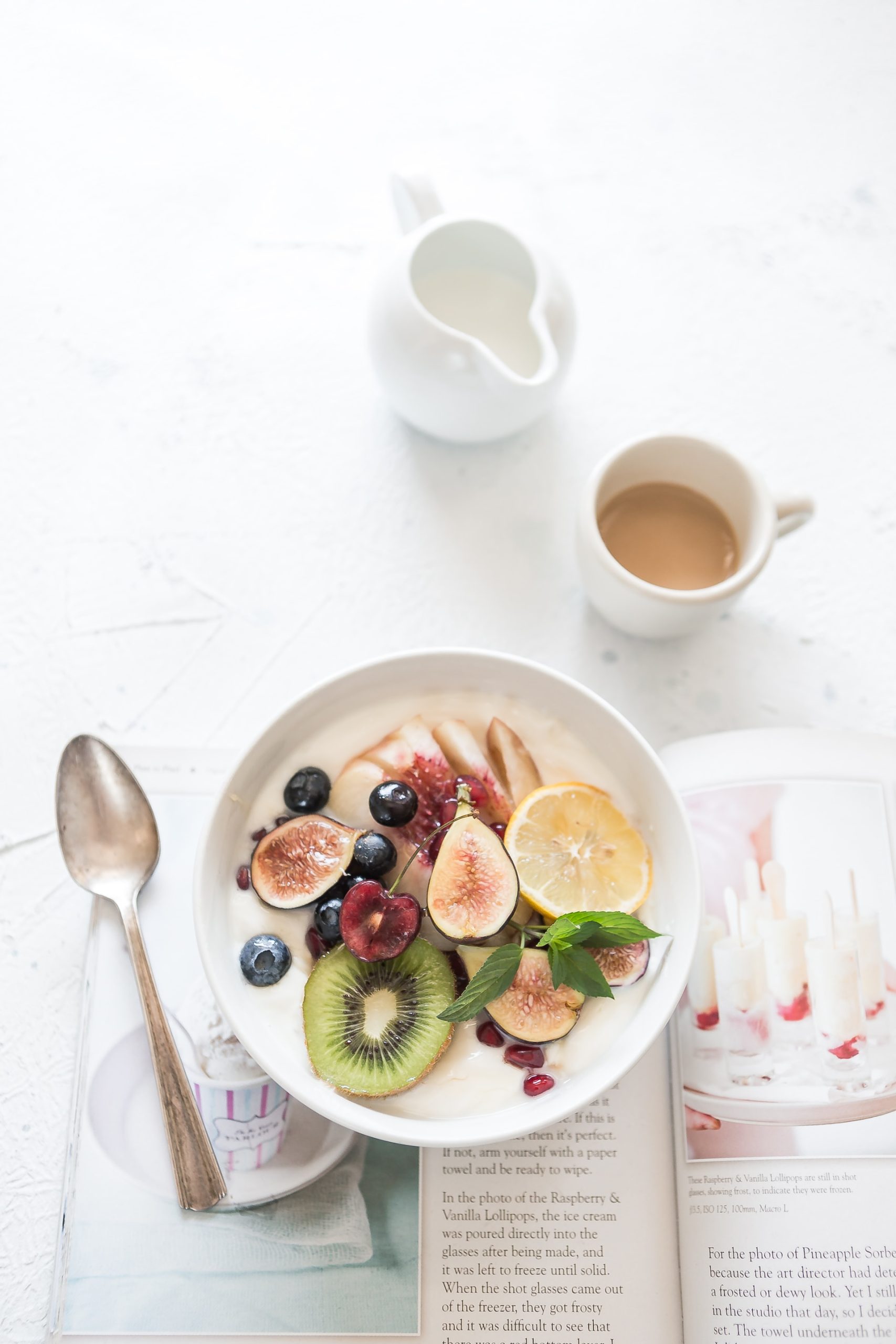 Making good decisions and choices will come after you focus on getting to know yourself a little better and raising self-awareness.
This means that you'll have to dig a little deeper than trying to copy someone else's lifestyle, routines, or plans.
1. NUTRITION SERVICES
Nutrition services refers a range of resources and guidance aimed at promoting healthy eating habits and overall well-being:
Dietary Counseling: Nutritionists and dietitians provide personalized dietary plans, helping individuals make informed choices to improve their health.
Meal Planning: Creating balanced and customized meal plans can optimize nutrition and address specific dietary needs or goals, such as weight management or managing chronic conditions.
Nutritional Assessment: Professional assessment can identify nutrient deficiencies or dietary imbalances and offer strategies for correction.
Healthy Meal Delivery: Meal delivery services offer convenient access to nutritious, pre-prepared meals, making it easier to maintain a healthy diet.
Cooking Classes: Learning to prepare healthy meals through cooking classes can empower individuals to take control of their nutrition.
Weight Management Programs: Comprehensive programs provide guidance, support, and strategies for achieving and maintaining a healthy weight.
Nutritional Supplements: Guidance on the appropriate use of dietary supplements, such as vitamins and minerals, can help bridge nutritional gaps.
Sports Nutrition: Tailored nutrition plans for athletes can optimize performance, aid recovery, and prevent injury.
Specialized Diets: Nutrition services can accommodate various dietary preferences and needs, such as vegetarianism, veganism, gluten-free, or specific health conditions.
2. NUTRITION EDUCATION
Nutrition education involves acquiring knowledge and skills related to food choices, dietary patterns, and their impact on health:
Nutrition Classes: Enrolling in formal nutrition classes or workshops can provide a structured education on the principles of nutrition.
Online Resources: There is a wealth of online resources, including articles, videos, and courses, that offer nutrition education and advice.
Health Literacy: Understanding food labels, portion sizes, and nutritional information empowers individuals to make healthier choices.
Cooking Skills: Learning to cook not only enhances nutrition but also encourages creativity and self-reliance in the kitchen.
Gardening: Gardening and growing your own produce can deepen your understanding of food sources and encourage healthier eating habits.
Community Workshops: Participating in community-based nutrition workshops fosters awareness and provides practical tips for improved nutrition.
Child Nutrition Programs: Parents and caregivers benefit from programs that educate them about children's nutritional needs and healthy meal preparation.
School Nutrition Programs: Nutrition education in schools is crucial for teaching children and teenagers about balanced diets and fostering lifelong healthy eating habits.
Eating Disorder Support: Education plays a vital role in understanding and addressing eating disorders, promoting recovery, and developing a healthy relationship with food.
Both nutrition services and education play integral roles in personal development and well-being. They empower you to make healthy choices about your dietary habits based on the right information, which in turn can have a profound impact on your physical health, mental wellness, and quality of life in general.
#10 FITNESS EQUIPMENT AND GUIDANCE AND INSTRUCTIONS
Fitness equipment, when used correctly and with proper guidance, can contribute significantly to physical fitness, mental well-being, and overall good quality of life.
And even though fitness gadgets and equipment can be valuable tools for enhancing physical activity and well-being, it's important to understand that they are not a complete solution on their own.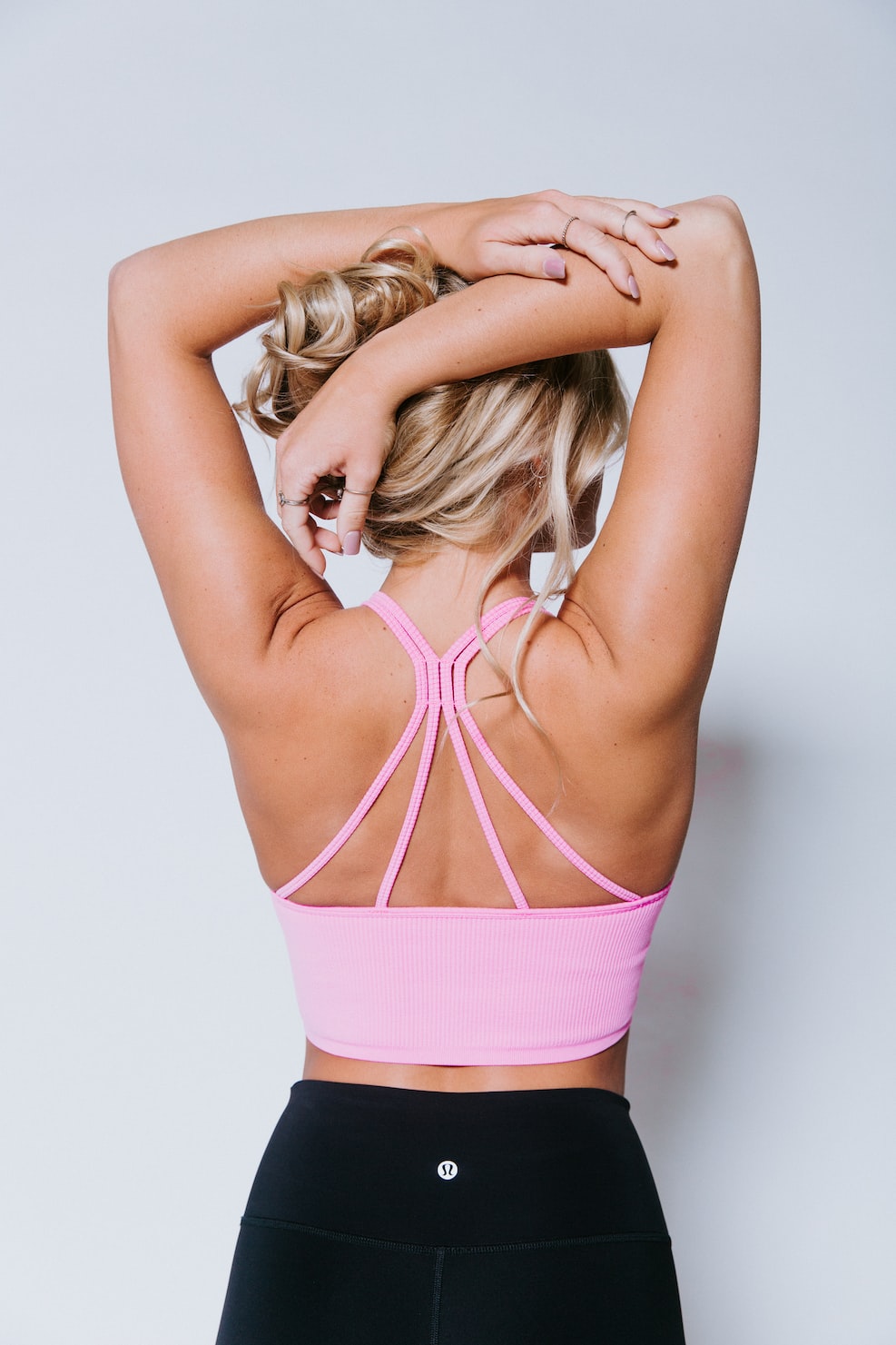 They should be integrated into a comprehensive wellness plan that includes knowledge, motivation, personalization, and a holistic approach to health.
So combining these elements is more likely to lead to sustainable and meaningful improvements in your well-being.
Now that we cleared that out, let's talk about these two elements.
1. FITNESS EQUIPMENT
Fitness and wellness equipment includes a wide range of tools and devices designed to support physical activity, exercise, and well-being. These items can be used to improve strength, flexibility, cardiovascular health, and mental well-being:
2. FITNESS INSTRUCTIONS AND GUIDANCE
While having fitness and wellness equipment is beneficial, proper instructions and guidance are essential to maximize their effectiveness and safety:
Professional Instruction: Consider seeking guidance from certified fitness trainers, yoga instructors, or physical therapists who can provide personalized exercise plans and ensure proper form.
User Manuals: Always read and follow the manufacturer's instructions and user manuals for equipment setup and usage guidelines.
Online Tutorials: Many fitness and wellness equipment manufacturers offer online tutorials and videos demonstrating how to use their products effectively.
Safety First: Prioritize safety by learning proper techniques, maintaining equipment regularly, and using safety features, such as safety clips on weightlifting equipment.
Progressive Training: Gradually increase intensity and duration to avoid overexertion and reduce the risk of injury.
Warm-Up and Cool-Down: Incorporate warm-up and cool-down routines before and after workouts to prepare the body and promote recovery.
Proper Form: Focus on maintaining proper form during exercises to prevent injury and maximize results.
Variety: Mix up your fitness routine to prevent boredom and overuse injuries. Include a combination of cardio, strength training, and flexibility exercises.
Consultation with Health Professionals: If you have underlying health conditions or are new to exercise, consult with a healthcare provider before starting a new fitness regimen.
Monitoring Progress: Use fitness trackers and journal your workouts to monitor progress and adjust your routine as needed.
Recommended Resources For You:
Latest Posts:
FINAL THOUGHTS ON THINGS TO BUY TO IMPROVE YOUR LIFE
In the pursuit of personal growth and an improved quality of your existence, these top 10 things you should buy to improve your life can serve as valuable assets, as each item has the potential to ignite positive change, foster self-discovery, and help you live the life you truly desire to live.
Just keep jn mind that the true power lies not just in acquiring these items but in the commitment to use them intentionally and consistently.
As you incorporate these valuable resources into your life, seize the opportunity to set audacious goals not just any goals, and embrace continuous learning.
So, go ahead, take that leap, choose the preferable resources , and watch as your life evolves into a journey filled with self-discovery, empowerment, and the realization of your greatest potential.
And don't go until you check out my post:
3 Biggest Mistakes With Self-acceptance