If you're looking for ways to promote mental peace and well-being, one effective strategy is to read books with guidance and insights on how to move towards a more peaceful and fulfilling life. Therefore, in this post I've listed 7 good books to read for mental peace.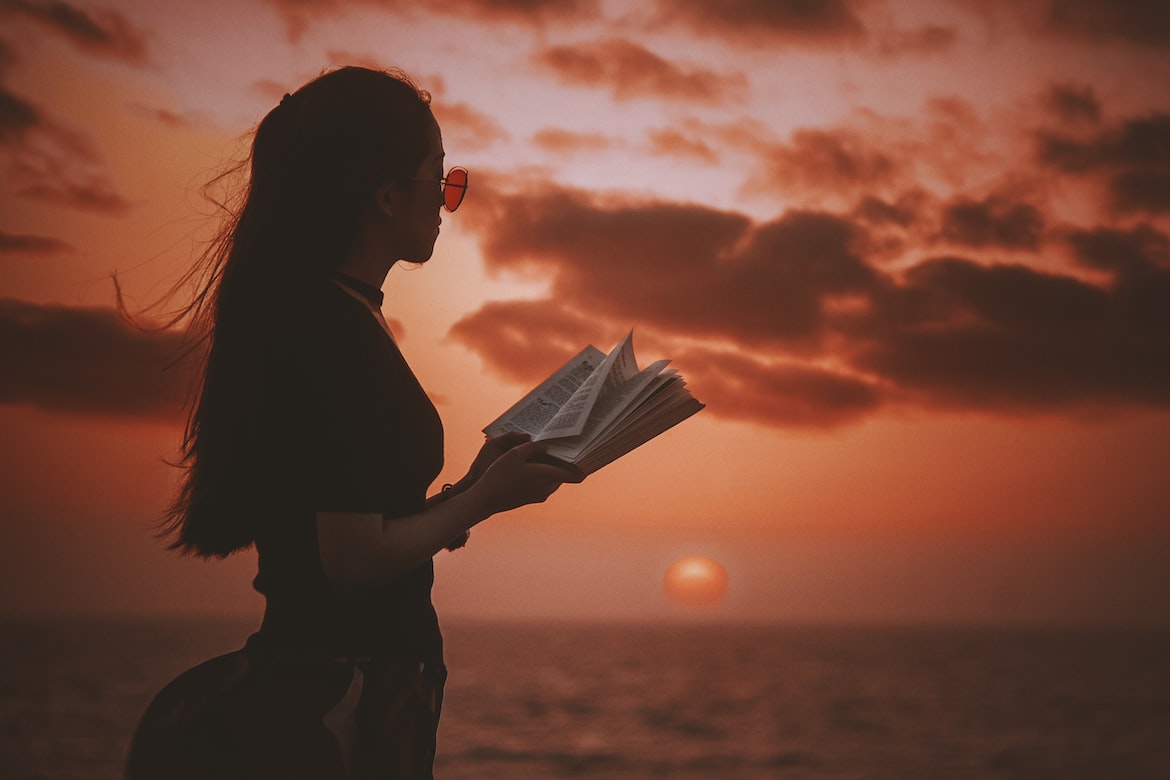 Good Books To Read For Mental Peace
These recommendations include a range of perspectives and approaches to finding inner peace and calm.
And they'll serve you well if you're looking to reduce stress, find greater purpose and meaning, or deepen your understanding of yourself and the world around you.
You'll find that they are full of valuable insights and tools for cultivating more inner peace, focusing on personal growth and immersing in self-discovery.
We can begin right away! Bookmark the page if you don't have time to go through them and pick your favorite(s).
This post has affiliate links which means that we make a commission from qualifying purchases at no additional cost to you. For more information read our Affiliate disclosure.
Note: Even though I am a licensed clinical social worker (LCSW), I am not your licensed clinical social worker (LCSW). This means engaging with our website is not considered a professional social worker and client relationship. This also means you should not consider this information as professional advice. Although we do put in every reasonable effort to provide the most accurate and reliable information, this does not replace professional advice, and you should not rely only on them. You still might need to consult a professional to introduce your particular situation, issue, problem, or position. Read our full Disclaimer here.
GOOD BOOKS TO READ FOR MENTAL PEACE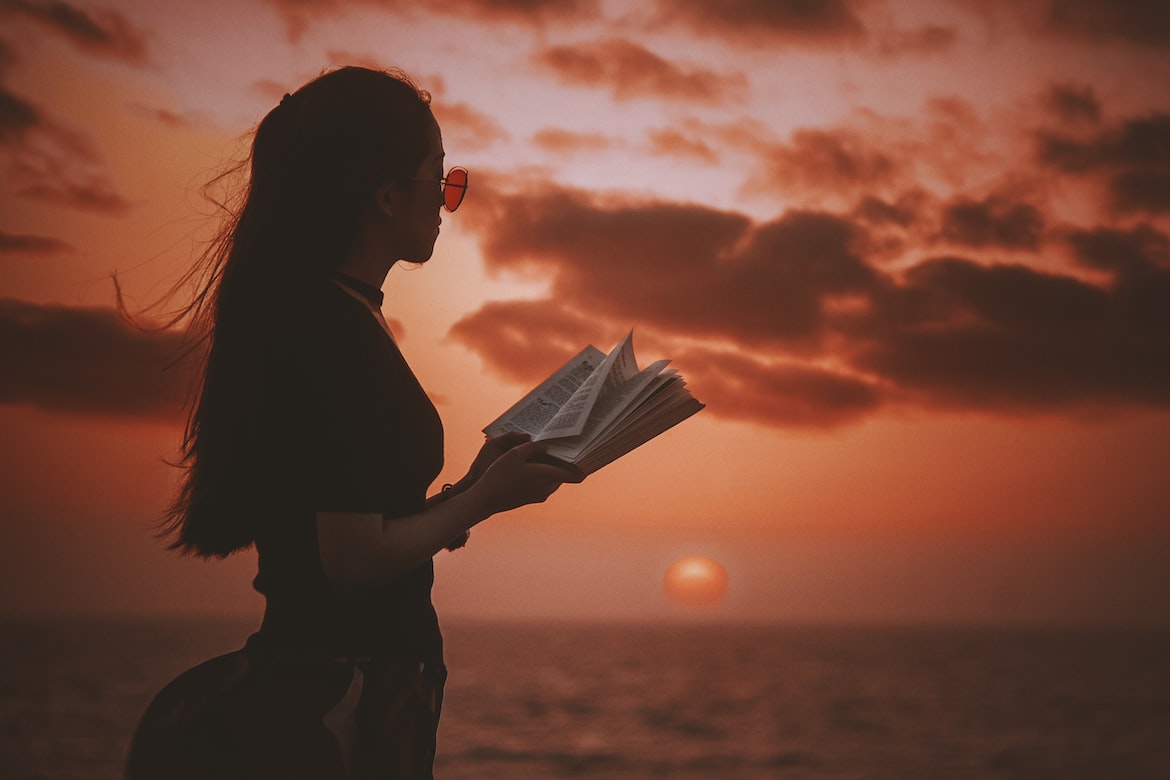 Meditation for Fidgety Skeptics by Dan Harris is a practical guide to meditation that is specifically designed for those who are skeptical of the practice or who struggle to maintain focus and concentration during meditation.
Harris, a news anchor and journalist, shares his personal experiences with meditation and offers a range of tips and strategies for getting started with the practice. He also draws on insights from experts in the field of mindfulness and meditation.
The book offers a humorous and relatable approach to meditation, acknowledging the challenges and frustrations that can arise during the practice.
According to scientific research, meditation has been shown to reduce blood pressure, alleviate depression and anxiety, and even physically restructure important regions of the brain, among many other advantages.
However, despite the widespread desire to meditate, there are still countless individuals who are not engaging in the practice and the author is founded on uncovering factors that are preventing them from doing so.
And he provides practical advice for overcoming common obstacles to meditation, such as racing thoughts and physical discomfort, and offers guidance on how to cultivate a regular meditation practice.
This book is a valuable resource if you're into starting a meditation practice or deepening your existing practice. It offers practical tools and insights for overcoming common obstacles to meditation and cultivating a greater sense of calm and focus in one's life
YOU MAY ALSO LIKE:
The Miracle of Mindfulness: An Introduction to the Practice of Meditation by Thich Nhat Hanh introduces readers to mindfulness meditation, offering practical guidance for incorporating mindfulness into everyday life.
The author was a Vietnamese Buddhist Zen Master, poet, and peace activist and one of the most revered and influential spiritual teachers in the world​, who became a Zen Buddhist monk at the age of sixteen.
His efforts and contributions for peace and reconciliation during the war in Vietnam moved Dr. Martin Luther King Jr. to nominate him for the Nobel Peace Prize in 1967.
The book explores the benefits of mindfulness, such as reduced stress, increased focus, and a greater sense of well-being. It guides you on how to use mindfulness to reduce stress, improve relationships, and experience greater happiness and inner peace.
And includes exercises and meditations to help with cultivating mindfulness in your daily life, such as mindful breathing, walking, eating, and working.
It emphasizes the importance of being fully present and attentive to your surroundings, thoughts, and emotions in order to cultivate a deeper understanding of yourself and the world.
3 Biggest Mistakes With Self-acceptance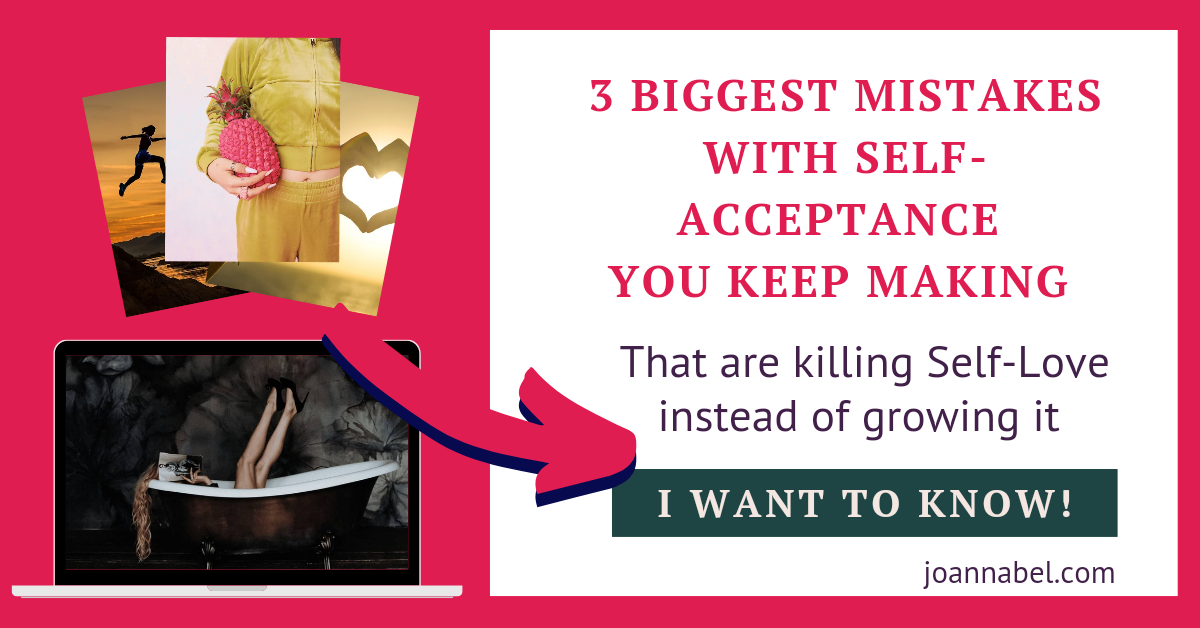 In "The Four Agreements," Ruiz argues that personal freedom is the ability to live a life that is authentic and true to oneself. He explains that this requires letting go of limiting beliefs and agreements that hold us back, and embracing a new set of agreements that are more empowering and freeing.
He also explores the role of forgiveness and self-love in achieving personal freedom, and how these practices can help us to live more authentic and fulfilling lives.
The book is organized around four core agreements that Ruiz argues are essential for achieving personal freedom.
The first agreement, "be impeccable with your word," encourages us to speak with integrity and honesty, and to avoid gossiping or speaking negatively about others. That way we can build trust and respect in our relationships, and we can create a positive and supportive environment for ourselves and others.
The second agreement, "don't take anything personally," reminds us that other people's actions and words are a reflection of their own reality, and not a personal attack on us. By letting go of the need to take things personally, we can free ourselves from the emotional turmoil that can come from feeling attacked or misunderstood.
The third agreement, "don't make assumptions," encourages us to communicate clearly and openly with others, and to seek to understand their perspective rather than jumping to conclusions. By letting go of assumptions, we can build stronger and more authentic relationships with others.
The fourth agreement, "always do your best," reminds us to set high standards for ourselves and to strive to give our best effort in all that we do.
By committing to always do our best, we can cultivate a sense of excellence and pride in our work, and we can achieve greater success and fulfillment in life.
My other Posts Featuring Books About Mental Strength And Mental Growth:
The Mindful Path to Self-Compassion: Freeing Yourself from Destructive Thoughts and Emotions is a book that explores the concept of self-compassion and how it can be used as a tool for emotional healing and well-being.
Written by Christopher Germer, a clinical psychologist and expert on mindfulness-based therapies, the book discusses how self-compassion can help individuals to cope with difficult emotions, reduce suffering, and lead a more fulfilling life.
It offers practical techniques for cultivating self-compassion, which can help reduce stress, anxiety, and other negative emotions.
With engaging stories and practical exercises, Germer shows you how to cultivate self-compassion in your daily lives and how to use it as a powerful tool for healing and transformation.
The book provides practical exercises and strategies for cultivating self-compassion, including mindfulness practices, self-compassionate self-talk, and loving-kindness meditation.
He invites you to break free from negative patterns of thought and behavior, and teaches you how to cultivate a kinder, more understanding and compassionate relationship with yourself.
So if you're ready to embark on a journey of self-discovery and self-care, this book is the perfect companion for the road ahead.
It also uncovers the science behind self-compassion and how it can help to change the brain and improve emotional regulation.
Besides people who want to learn more about self-compassion and how to apply it in their daily lives, it's useful for therapists and other professionals who work with individuals struggling with emotional difficulties.
RELATED:
The Power of Intention by Wayne Dyer examines the power of setting clear intentions to manifest desires and find more peace and purpose in life.
The author suggests that everything in the universe is created through intention, so by focusing our thoughts and energy on positive intentions, we can create positive outcomes in our lives.
He provides practical tools and exercises for setting intentions, including visualization, affirmations, and meditation.
The book also reminds us of the importance of living in the present moment and practicing gratitude for all aspects of life and encourages readers to let go of thought patterns and beliefs that hold them back and to cultivate a mindset of abundance and positivity.
Dyer also mentions the importance of taking responsibility for our thoughts and actions and growing more self-awareness.
He explains that by aligning with the power of intention, one can tap into a universal force that can help them achieve their goals and find greater peace, joy, and fulfillment in life.
Plus, a book is written in a clear and accessible style, making it a handy resource for anyone wanting to deepen their understanding how meaningful intention is.
3 Biggest Mistakes With Self-acceptance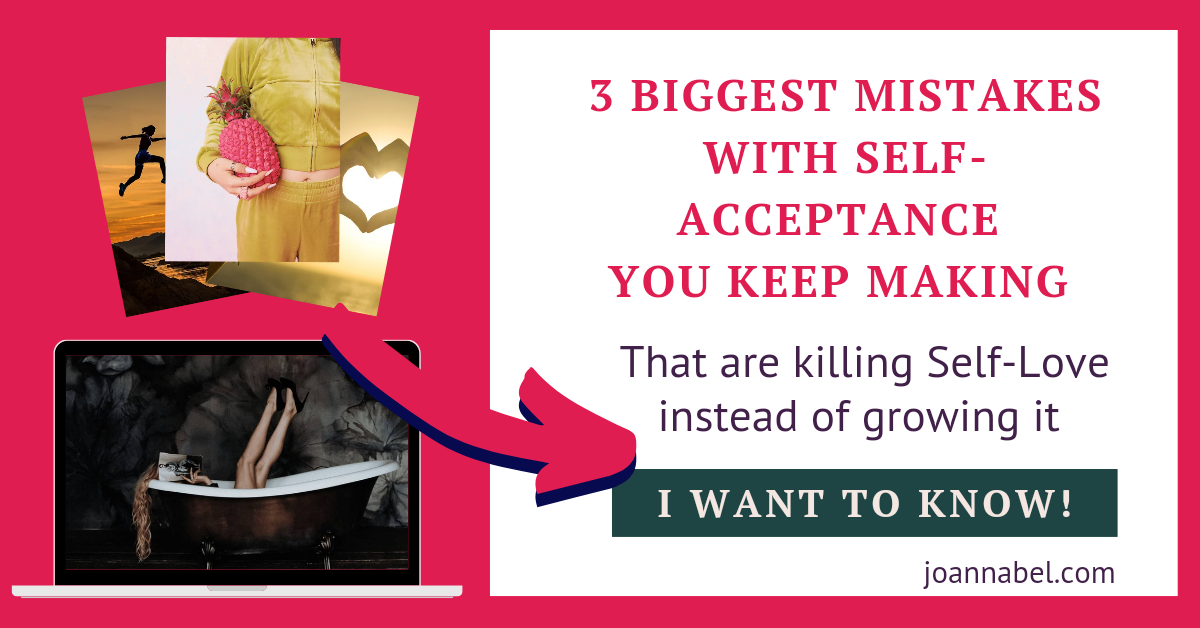 "The Road Less Traveled" by M. Scott Peck offers insights and strategies for personal growth and spiritual development, and encourages a positive mindset towards personal responsibility and self-improvement. It had a profound impact on many readers since its initial publication in 1978.
Peck argues that true personal growth requires the courage to face the challenges of life, and that this process involves accepting responsibility for one's own thoughts and actions, embracing the complexity and mystery of life, and cultivating a sense of discipline and self-awareness.
Peck draws on insights from psychology, religion, and philosophy to illustrate his points, and uses examples from his own life and practice as a psychiatrist to demonstrate how these ideas can be applied in everyday life.
The book is divided into four parts, each of which explores a different aspect of personal growth and spiritual development.
Part One emphasizes the importance of discipline and self-awareness in the pursuit of personal growth and self-discipline as essential for achieving success in life that requires the courage to face difficult challenges and take responsibility for one's own thoughts and actions.
Part Two examines the nature of love and the challenges of forming and maintaining healthy relationships, focusing on the importance of honesty, trust, and mutual respect in relationships, and offers practical advice on how to overcome common obstacles in this area.
Part Three is focused of religion and spirituality, and how it can play an important role in personal growth and development. It emphasizes the importance of embracing mystery and uncertainty in life, and encourages readers to wonder about the complexity of the world.
Part Four offers practical advice on how to apply the ideas presented in the book to everyday life, invites us to develop a daily practice of self-reflection and self-improvement, and offers suggestions for how to overcome common obstacles such as procrastination.
This is a timless classic that challenges readers to question their assumptions about themselves and the world, that has helped millions of readers find meaning and purpose in their lives so it can probably help you as well.
Rick Hanson is known for his trademark blend of neuroscience, positive psychology, and contemplative practices. In this piece he's showing the way to build the foundation of well-being which is Resilience. 
He teaches how to develop 12 inner strengths that are hardwired into the nervous system.
These strengths allow readers to feel less stressed, pursue opportunities with confidence, and remain calm and centered in the face of adversity.
The book is filled with practical suggestions, experiential practices, personal examples, and insights into the brain.
It also provides effective ways to interact with others and to strengthen and repair important relationships.
Written in a warm and encouraging tone, the book is based on the science of positive neuroplasticity and teaches readers how to overcome the brain's negativity bias, release negative thoughts and feelings, and replace them with self-compassion, self-worth, joy, and inner peace.
Recommended Resources For You:
Latest Posts:
FINAL THOUGHTS ON GOOD BOOKS TO READ FOR MENTAL PEACE
Reading good books can be an effective way to promote mental peace and well-being especially if they deal with this in some way. And the books recommended in this post provide guidance on how to cultivate inner peace, reduce stress, and find more fulfillment in life.
These books provide a wealth of practical tools and perspectives for achieving mental peace and improving your overall well-being even if you're brand new to the world of personal growth and self-help.
So why not make a commitment to reading some of these good books for mental peace and see how they can transform your life?
I'll see you in my nex post! 👋 Here is one: