Need a good recommendation for books about grit and resilience and mental health? I got you!
11 Books About Grit And Resilience And Mental Health You Should Know Of
Regardless of the book or books you choose, it's important not to stop at reading. Take concepts, insights, recommended practices, and tips and put them into actions that will move the needle for you.
Enjoy!
This post has affiliate links which means that we make a commission from qualifying purchases at no additional cost to you. For more information read our Affiliate disclosure.
Note: Even though I am a licensed clinical social worker (LCSW), I am not your licensed clinical social worker (LCSW). This means engaging with our website is not considered a professional social worker and client relationship. This also means you should not consider this information as professional advice. Although we do put in every reasonable effort to provide the most accurate and reliable information, this does not replace professional advice, and you should not rely only on them. You still might need to consult a professional to introduce your particular situation, issue, problem, or position. Read our full Disclaimer here.
BOOKS ABOUT GRIT AND RESILIENCE AND MENTAL HEALTH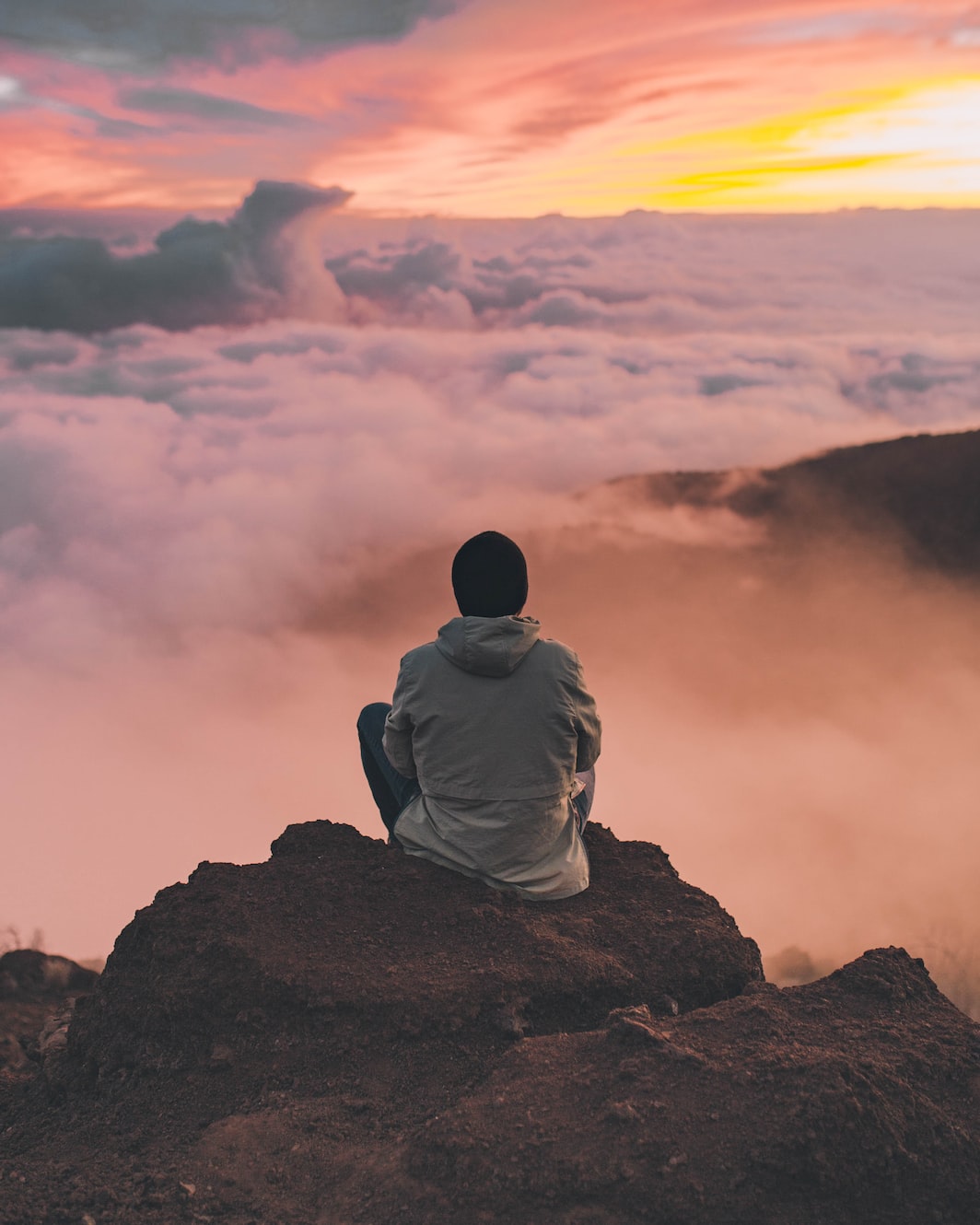 The Body Keeps the Score: Brain, Mind, and Body in the Healing of Trauma is a groundbreaking book that offers a comprehensive understanding of psychological and physiological effects of trauma (how trauma affects the brain and the body) and how these effects can be treated.
In the book, various ways in which trauma can manifest in an individual are discussed, including through physical symptoms, emotional disturbances, and behaviors.
But it's not just about the negative impacts of trauma, it offers practical tools and strategies for healing and recovery.
It's written by Bessel van der Kolk, a psychiatrist and trauma expert with over 30 years of experience in helping trauma survivors, and it presents a wealth of research and clinical experience that introduces us on the ways in which trauma can disrupt the body's natural balance and lead to a variety of physical and psychological symptoms.
Through the use of techniques like mindfulness, yoga, and other forms of body-based therapy, it's possible to learn to regulate the body and mind, heal, and find a sense of peace and well-being.
He somewhat controversially argues that traditional therapies, such as talk therapy, can be insufficient for treating trauma because they miss to address the physical and emotional changes that occur in the body and brain as a result of trauma.
Instead, the author advocates for including treatments that engage the body, such as yoga, meditation, and exercise, in order to help individuals heal from trauma because they offer new paths to recovery by activating the brain's natural neuroplasticity.
It includes case studies and examples to illustrate the concepts discussed, and provides practical guidance for those who are working with individuals who have experienced trauma.
This book is a thought-provoking and informative peace intended for both mental health professionals, and for people who have experienced trauma, that offers practical guidance for healing from traumatic experiences.
My other Posts Featuring Books About Mental Health And Mental Strength:
Mind Over Mood: Change How You Feel by Changing the Way You Think is a self-help book that teaches readers how to use cognitive-behavioral therapy (CBT) techniques to manage and improve their moods.
The book is written by Dennis Greenberger and Christine Padesky, who specialize in CBT.
Through a series of exercises and activities, readers can learn to identify and challenge negative thought patterns and develop more positive, healthy ways of thinking.
The book presents a range of CBT techniques that can be used to better manage emotions such as anxiety and anger.
These techniques include identifying and evaluating negative thoughts, questioning the evidence for these thoughts, and generating alternative, more balanced thoughts.
The book is organized into chapters that correspond to different mood states, such as anxiety, anger, and low self-esteem, and provides exercises and strategies for managing these moods.
It is intended for people who want to learn more about CBT and how to apply it in their own lives to improve their emotional well-being.
The Power of Now: A Guide to Spiritual Enlightenment is a best-selling spiritual guidebook aiming to help you quiet your mind, discover your true spiritual nature, and find inner peace, stillness, and happiness in the present moment.
Written by spiritual teacher Eckhart Tolle, it offers a simple but profound message: that true happiness and fulfillment can only be found in the present moment, and that by letting go of our ego and the attachment to thoughts and emotions that occupy our minds, we can connect with our true selves and the world around us.
One of the key strengths of this book is its accessibility. Tolle writes in a clear and concise style, making complex spiritual concepts easy to understand and apply in daily life.
You can learn to quiet your mind and connect with inner self through a series of meditations and exercise and find clarity that can transform your life.
Tolle argues that we can break free from the cycle of suffering our ego keeps creating for us (because we identify with our sense of self), by becoming aware of our thoughts and learning to let go of our ego.
He suggests that we become able to do this by cultivating mindfulness and acceptance.
Tolle also introduces the concept of "enlightenment" and how it is not something that can be attained through external means, but rather is a state of being that is achieved through inner transformation.
He argues that this transformation can be facilitated through practices like meditation and self-inquiry.
The Healing Power of Emotion: Affective Neuroscience, Development & Clinical Practice is a book that explores the role of emotions in mental health, psychological healing and therapy, and offers practical tools for improving emotional well-being.
The book discusses how emotions are processed in the brain and how they can be harnessed in clinical practice to facilitate healing and personal growth.
It also covers the development of emotions throughout the lifespan and the impact of early life experiences on emotional development.
One of the editors is Diana Fosha, a clinical psychologist and researcher who is known for her work on emotion-focused therapy, a type of therapy that focuses on helping people to identify, express, and transform their emotions in a healthy way.
This book is a must-read if you're interested in the intersection of psychology, neuroscience, and clinical practice.
Through a blend of scientific research and clinical case studiees, the book explores the ways in which emotions shape our lives and our relationships, the latest findings from affective neuroscience, which have revealed the crucial role that emotions play in our physical and mental health, and shows how these insights can be applied in clinical practice.
It is an good resource for therapists, counselors, and other mental health professionals, but also anyone seeking to understand the role of emotion in their own lives.
Filled with practical tools and techniques, it brings a deep and nuanced understanding of the healing power of emotion and how to use it in your own life and work.
Feeling Good: The New Mood Therapy is a self-help book written by David D. Burns, a psychiatrist and author, that helps with depression, anxiety, and low self-esteem, through the use of cognitive-behavioral therapy (CBT).
As I mentioned, CBT is a form of therapy that focuses on the relationship between thoughts, feelings, and behaviors, that involves identifying and challenging negative or distorted thoughts and replacing them with more realistic and helpful ones.
The book is based on the idea that our thoughts and beliefs have a powerful impact on our emotions and behavior, and that by changing our thoughts, we can change the way we feel.
The book introduces the concept of "cognitive distortions," that can lead to negative emotions, and identifies and explains 10 common cognitive distortions, such as "all-or-nothing thinking," "overgeneralization," and "personalization."
The author then provides strategies and techniques for identifying and refuting these distortions, in order to change negative thought patterns and improve overall mood.
RELATED:
The Confidence Gap aims to help in dealing with fear and self-doubt by working with them, not against them.
It explores the psychological and emotional causes of the "confidence gap," or the discrepancy between a person's perceived abilities and their actual abilities.
It provides techniques and strategies for building self-confidence, including mindfulness, cognitive-behavioral techniques, and values-based action.
The book also covers how to manage anxiety, overcome procrastination, and set and achieve goals. The ultimate goal of the book is to help you develop a more confident, resilient, and fulfilling life.
The author Russ Harris argues that many people struggle with self-doubt and fear because they have an unrealistic, perfectionistic view of themselves and their abilities, which can lead to a constant sense of inadequacy and a fear of failure, which in turn can hold people back from pursuing their goals and living a purposeful life.
To address this problem, Harris offers a variety of techniques and strategies drawn from cognitive-behavioral therapy (more precisely Acceptance and Commitment therapy).
One key strategy Harris advocates is to use mindfulness to break free from negative, self-defeating thought patterns and develop a more realistic and positive view of themselves and their abilities.


Rick Hanson is known for his trademark blend of neuroscience, positive psychology, and contemplative practices. In this piece he's showing the way to build the foundation of well-being which is Resilience. 
He teaches how to develop 12 inner strengths that are hardwired into the nervous system.
These strengths allow readers to feel less stressed, pursue opportunities with confidence, and remain calm and centered in the face of adversity.
The book is filled with practical suggestions, experiential practices, personal examples, and insights into the brain.
It also provides effective ways to interact with others and to strengthen and repair important relationships.
Written in a warm and encouraging tone, the book is based on the science of positive neuroplasticity and teaches readers how to overcome the brain's negativity bias, release negative thoughts and feelings, and replace them with self-compassion, self-worth, joy, and inner peace.


3 Biggest Mistakes With Self-acceptance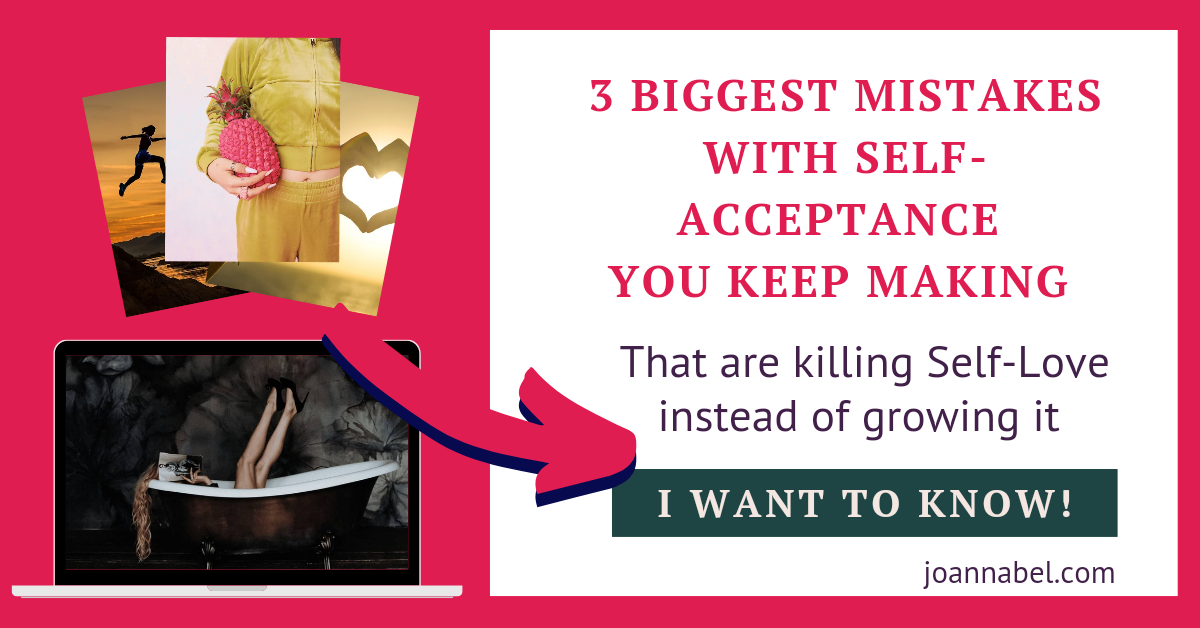 The Obstacle is the Way: The Timeless Art of Turning Trials into Triumphs" by Ryan Holiday is a book that explores the idea that obstacles and setbacks can be opportunities for growth.
Holiday argues that the key to turning obstacles into opportunities is to change one's perspective and to adopt a certain mindset.
According to Holiday, people who are able to embrace obstacles and see them as opportunities are able to tap into a timeless wisdom and a set of mental tools that can help them overcome any challenge.
He identifies three key principles for turning obstacles into opportunities.
The principle of perception involves seeing obstacles not as problems, but as opportunities for growth and learning.
The principle of action involves taking action and turning obstacles into stepping stones, rather than letting them hold you back.
And the principle of will involves cultivating mental toughness and resilience in the face of obstacles.
Throughout the book, author provides practical strategies and exercises for developing these principles and for turning obstacles into opportunities in one's personal and professional life.
"The Mental Toughness Handbook" is a guide that provides a step-by-step program for strengthening the mind against adversity.
The goal of the book is to help readers develop mental toughness and the ability to endure stress, face adversity with courage, and overcome challenges.
It teaches readers how to handle pressure, control their impulses, and cope with emotional distress during difficult times.
It discusses the differences between mental toughness and grit, and the importance of emotional mastery and empathy.
The book also includes 18 exercises to help readers apply the strategies and tactics learned throughout the book.
The book also explores the daily habits that are necessary for strengthening the mind.
It also provides tips for controlling impulses and delaying gratification.
If you want to learn how to be more resilient and face challenges with determination, "The Mental Toughness Handbook" may be a helpful resource, considering explores how to endure hardship, perform under pressure, and overcome challenges more easily than you thought possible.


YOU MAY ALSO LIKE:
This book explores the concept of "grit," or the combination of passion and perseverance that enables people to achieve their goals.
Moreover, one of the main ideas of the book is that talent and intelligence are not the most important factors in determining success. but the ability to persevere despite of challenges and stay focused on a long-term goal that is most crucial.
She provides examples and research to support this concept.
Duckworth argues that it is possible for anyone to develop grit, and provides strategies for doing so, such as setting specific and achievable goals, finding mentors and role models, and embracing failure as an opportunity to learn and grow.
She also discusses the importance of developing resilience and mental toughness in the face of setbacks and she offers practical strategies for building these qualities.
Also, throughout the book, Duckworth provides examples of individuals who have achieved success through grit, and she encourages readers to embrace the power of passion and perseverance in their own lives.
In The Resilience Factor, two expert psychologists Karen Reivich and Andrew Shatté offer seven proven techniques to enhance our capacity to handle difficult situations. Using practical methods and real-life anecdotes, they show that resilience is not just an innate quality, but a skill that can be learned and improved upon.
As they explain, resilience determines how well we can overcome obstacles and challenges, whether it be a personal illness, a struggling relationship, or a national crisis.
The book also includes a resilience questionnaire to help readers understand their own resilience levels, and teaches them how to combat negative self-thoughts, cope with grief and anxiety, overcome challenges in relationships and careers, and improve physical health.
In addition to these practical strategies, the book also includes vivid anecdotes and stories from people who have used the techniques outlined in the book to overcome their own struggles and build resilience.
It's a great resource because it offers a holistic approach to building resilience, with a focus on both practical strategies and the importance of a positive mindset.
Recommended Resources For You:
Latest Posts:
FINAL THOUGHTS ON BOOKS ABOUT GRIT AND RESILIENCE AND MENTAL HEALTH
I hope you were able to find at least one book about grit and resilience and mental health suitable for your situation among these recommendations!
Bookmark this page if you need to come back to it later or pin it to a matching Pinterest board.
Thanks for your attention, and I'll see you in the next post! Here is one:
3 Biggest Mistakes With Self-acceptance