If you are wondering about what guidance of parents is or what the meaning of parental guidance is, and if it is, as many say, truly that important for parents to "get it right with their kids", then this is the post for you.
It will answer the most frequent questions parents, and others ask when it comes to child guidance or parental guidance.
What Is The Guidance Of Parents (Parental Guidance Meaning?)
Guidance of parents is referred to the way parents teach, assist and facilitate a child to manage their emotions and behavior which they're doing by:
regulating and shaping the behavior with a set of limitations and boundaries aimed to get a child to establish an internal model of moral values, develop a conscience, learn socially and culturally acceptable behavior, and
by directly demonstrating and modeling acceptable (prosocial) behavior, balanced emotional regulation and expression, and socially acceptable and respectful interpersonal interaction.
I'll explore this in more detail throughout the post, so stay with me to do it together. AND near the end of this post you'll find helpful resources I've prepared for you to help you excel at guidance.
What I also need to mention here is the difference between the term guidance (mentioned as child guidance) and the term emotional development and behavior.
So, guidance of parents is a dimension of parenting capacity, and it's the parent's response and responsibility, not a child's developmental need.
And the developmental area referred to as emotional development and behavior, is naturally, directly related to the guidance we're talking about here.
But this time it refers to a child's response reflected in the child's emotions and actions in their relation to the social environment – family and wider social community (later on). In simpler terms, it can tell us more about the child's socioemotional maturity level.
Now that we've cleared that out, we can move to explore child guidance in more detail.
And at the end of the post, you'll find some resources to take it a step further.
Let's begin!
Note: Even though I am a licensed clinical social worker (LCSW), I am not your licensed clinical social worker (LCSW). This means engaging with our website is not considered a professional social worker and client relationship. This also means you should not consider this information as professional advice. Although we do put in every reasonable effort to provide the most accurate and reliable information, this does not replace professional advice, and you should not rely only on them. You still might need to consult a professional to introduce your particular situation, issue, problem, or position. Read our full Disclaimer here.
This post has affiliate links which means that we make a commission from qualifying purchases at no additional cost to you. For more information read our Affiliate disclosure.
PARENTAL GUIDANCE MEANING
The meaning of guidance of parents comes down to a parent having a responsibility to help a child regulate their emotions and behavior so that the child can evolve into an autonomous person and responsible adult.
Guidance is referred to as one of the 6 parenting capacity dimensions, that's called Guidance and Boundaries.
A parent's assignment here is to shape and model socially appropriate behavior and prosocial human interaction (as opposed to, for example, antisocial behavior), so a child can:
develop prosocial behavior,
form a sense of morality and conscience, 
as well as learn how to control and manage its reactions, emotions, and behavior.
It consists of setting limitations, effective (positive) discipline, directing and managing the behavior, modeling socially and culturally acceptable behavior, as well as how to regulate emotions in social interaction, and teaching and modeling respectful treatment of others.
If you want to read more about all 6 dimensions of parenting capacity, then my blog post What Is Parenting Capacity And How To Find Balance As A Parent? will fit.
Now, let's see what the main goal of child guidance is.
The main goal of guiding children is to provide opportunities for children to grow and develop into mature, more independent, and autonomous adults that are competent to form and maintain quality, prosocial, and positive interactions with other people, and incorporate prosocial values that will form a base from where a child can "withdraw" suitable behavior for a particular social situation.
For a child to be able to grow into this autonomous person, parents must keep away from being too protective of the child while supporting them to reach full potential by making sure they set high (not too high/too demanding) achievement goals for the child.
Child guidance or parental guidance, no matter how you call it, will build a person of integrity. But of course, only when it's effective.
Let me give an example:
When a child's behavior is mostly dependent on whether or not your child fears your reaction, then (fast forward) you'll probably have an adult that responds to other people's requests that consist of more pressure and potentially has fluctuating morale.
This means a person won't necessarily do the right thing, the thing that's most appropriate, or the most moral thing. And this implies that this person might potentially be unreliable and untrustworthy.
A similar outcome you'll have if you're too permissive in setting limitations for the child. For example, they'll respond to requests only when they're forced to do so, once they're left with no more space to manipulate the situation.
You now see (or you know from your personal experience) how exhausting it is to be in a position where you constantly have to push someone to do the right thing.
This is why you want to make sure your child doesn't develop into this kind of an adult by establishing the type of child guidance that gives good results.
The most effective and suitable guidance is the democratic guidance, where you:
set clear and flexible limitations and expectations that you properly explained to children, not just announced,
have a disciplinary system in place that focuses on learning, instead of harsh punishment,
let the child negotiate on their behalf and question authority, but not take over or manage the authority.
I have another blog post you might want to check out that's focused on the goal or the purpose of parental guidance. You'll also find insights on guidance for infants and toddlers.
GOOD READS
WHAT DOES GUIDANCE PROVIDE CHILDREN WITH?
What guidance provides children with ultimately, is competence for obtaining prosocial interchange with other people, more independence, crystallized prosocial values, and adopted social skills which will be perpetually used in many different social situations and interpersonal interactions.
In everyday life, strong child guidance provides children with a sense of structure, security, and predictability.
When you have a balanced attitude towards structure and control you can expect fewer issues with uncontrolled emotional reactions and tantrums.
That's because this way a child is more prepared for everyday events, experiences, and even adventures and different temptations that go hand in hand with them.
But don't forget, young children, such as toddlers have a hard time regulating emotions and handling frustration because they're in a process of learning to do so.
Too little structure or too much structure, doesn't give good results.
You may be interested in reading also:
WHY TOO MUCH AND TOO LITTLE STRUCTURE DON'T GIVE RESULTS
Lack of structure negatively affects kids' decision-making that naturally happens throughout the day.
For example, if they don't get enough direction or a clear instruction they'll have a hard time focusing on what's important, due to too many distractions they'll naturally run into.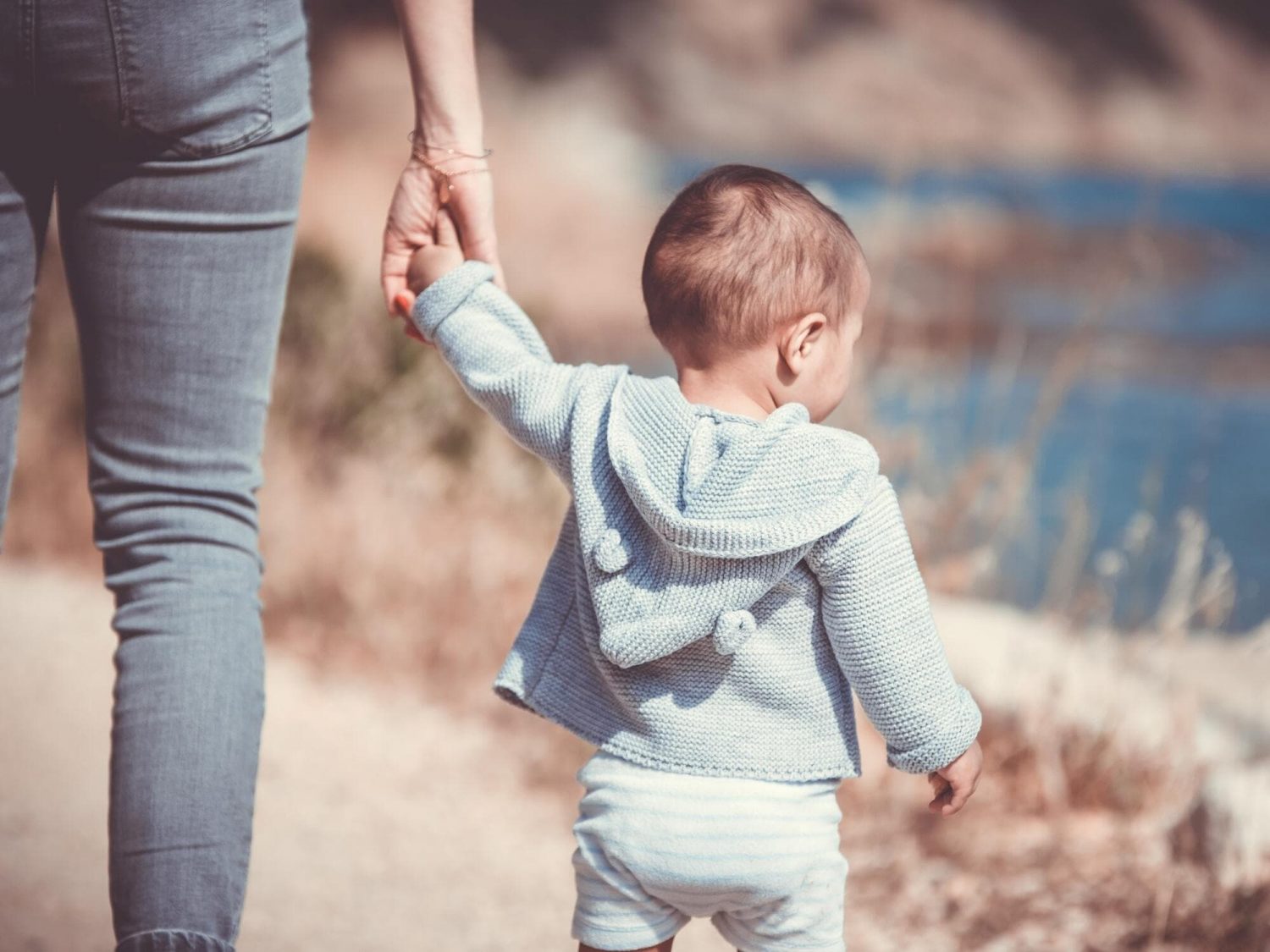 On the other hand, too much structure doesn't give kids enough space to express themselves, their emotions, and frustration and learn how to self-regulate in a balanced way.
This can lead to, for example, acting out short-term, and withdrawal and passivity long-term.
But what good guidance provides for kids, is more positive opportunities to learn and manage social skills. So then the level of mastered social skills will be higher.
This is pretty logical, isn't it?
With better social skills, a child, or a person, performs better in terms of how well adjusted their behavior is. And consequently, how good their relationships with others are.
Let's explore it with an example:
When a child has learned that empathy (capability to relate to other people's emotions) is welcome and how to show empathy, the result of this is a person's behavior that demonstrates the presence of empathy.
Like, for instance, being responsive when someone has experienced loss.
What you must think about first when it comes to obtaining positive and effective guidance is:
How good is the example that you've been setting for your kids?
What is your level of mastered social skills? And communicational skills?
What about your interpersonal interactions, conflict management, or personal boundaries?
How crystallized and prosocial are your values?
How good are you at setting the limits for the child?
Are you able to find balance concerning control, structure, and protection?
Are your expectations regarding children's behavior realistic?
And so on. We'll explore more about all of this throughout the post.
It's important to mention that the better example you give, the more chance a child gets to develop good social skills.
Of course, it's not just about modeling. What's also relevant is directing and regulating their behavior, setting clear and flexible limitations, and demonstrating suitable behavior.
LIVE Q&A And Consultations with Jovana (WISHLIST)
Want a chance to get included in live weekly calls with me and get access to my expert insights, advice, recommendations, and guidance for your unique situation?
Consider signing up if you are aiming for:
achieving tremendous child-parent relationships with the least effort possible as you learn what to focus your attention to
attuning to healthy child development practices without losing yourself in the process and ignoring your human needs, rights, and aspirations for your life
getting skilled in honoring the child's best interest in each life situation with the help of a few key rules and principles (child wellbeing, independence, autonomy, participation, and equality)
experiencing a supportive and cooperative relationship with the other parent or a co-parent even in high-conflict circumstances
Address your doubts, concerns, and challenges, but also reflect on your situation through the experiences of others in the community.
You'll unlock monthly access for 60% off of my current hourly rate!
Parental guidance is important because here a parent takes responsibility to shape and model socially acceptable behavior in kids and demonstrate socially and culturally appropriate and respectful interaction with other people for the kids.
So, if parents have the skills to provide good and effective parental guidance, then the next most important key things are likely to happen:
The child will know where to go and what to do when a parent sets clear limitations.
The child will understand and respect a differentiation between their roles and those of their parents.
The child will learn how to behave and how to channel emotions.
The child will internalize morality sense, moral values, and conscience.
The child will get skilled at maintaining appropriate social exchange and interaction with others. 
The child will have a defined independent personality and individuality and personality differentiated from others.
The child will develop into an autonomous person.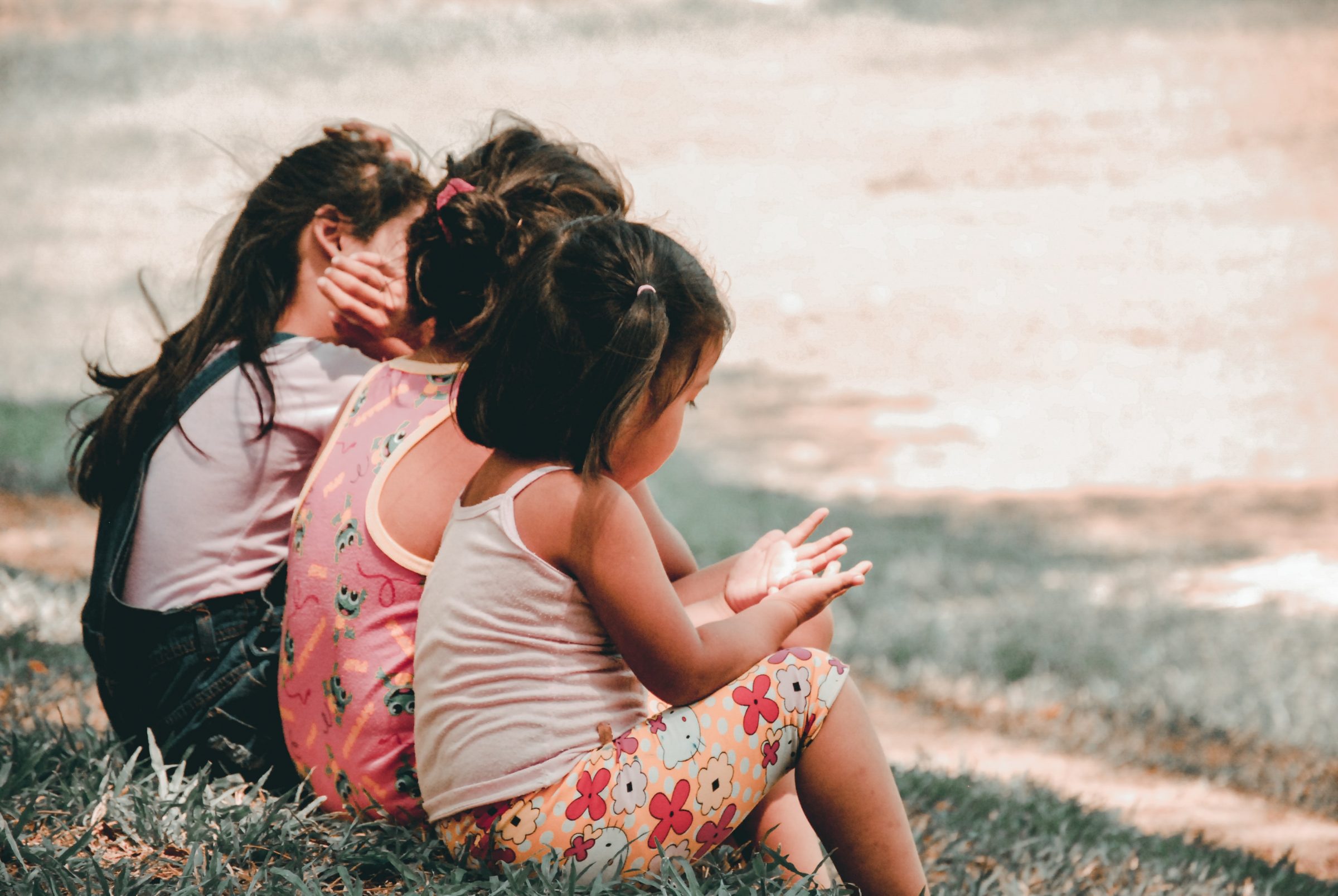 Positive child guidance, in your day-to-day practice, means you're treating a child respectfully while you're setting limitations and teaching them to manage their behavior and emotions.
This suggests that you see and treat children as equally valuable as you consider adults by acknowledging them as competent individuals.
And that you support them in participating in decision-making, according to their age, level of maturity, and their constantly evolving capacities to do so.
So when you manage to obtain positive child guidance in a way I just described, you're more (or highly) likely to witness your child growing into an independent, autonomous adult. But also your relationship with them to be the best possible.
Being too permissive or too strict with children is in conflict with the respectful treatment of children and positive child guidance.
More about positive guidance from parents and why it's important, you can read in my blog post that covers this in more detail. Here is the link to it.
HOW CAN PARENTS PROVIDE EFFECTIVE GUIDANCE?
Parents can provide effective child guidance if they put enough effort into understanding a child's behavior, point out and praise good behavior while responding to misbehavior in a nonviolent manner, and being consistent and predictable in doing it.
Strong parental guidance doesn't mean you're too strict or too firm (authoritarian).
It means you're authoritative which means your leadership is democratic, as I mentioned previously.
(More about the distinction between the two, or if you'd like to know what are the 5 parenting styles and which one is yours, then read my blog post What The 5 Parenting Styles Are: All You Want to Know.)
Now, this can be so hard at times.
A child can put a lot of resistance and behave defensively, and we might think a child is so rude but the truth can be that it's sad and unaccepted.
But also it can be that it's resisting for the right reasons, as we're not handling the situation as well as we think we are, as parents.
On the other hand, they can be so obedient and we might believe that's a lovely child to have or see! But what can lie underneath it all, might be a child that's so frightened and withdrawn because it's so insecure. Even abused.
Or you can have a mischievous child who is so curious and adventurous that you should be glorifying their mischief, instead of calling them misbehaved.
You see how your perspective matters here?
Considering rarely anything is what it seems, you must put a reasonable effort to explore it a little bit to see what's really happening with your child. Or with your relationship with them.
Not just assume what's going on, or see things from your perspective only because our perspective is biased.
Past traditional patterns and norms migh be tricking you into believing a ''good child'', or a well-adjusted child is a child who is (perfectly) obedient.
Secondly, you should manage your expectation and let them be a child, but with setting proper limits. 
Thirdly, it's critical for you to keep away from violent responses and violence as a mechanism of control. And use positive disciplining. And use it consistently. 
This means discipline, including punishment (if you're using them), needs to be focused on learning to incorporate prosocial behavior. And NEVER on a harsh-mannered punishment.
And lastly, don't forget to point out and praise good behavior to reinforce it. But do it in a respectful way. Where you encourage their efforts and their progress if they didn't get it right, but they're trying.
Also, aim for the behavior that's not just (too) obedient.
Instead, aim for the righteous, brave (standing up for themselves for example), that's questioning authority, that's curious (not prying), etc.
You may want to check out later:
As you probably know, (or maybe you're uncertain and that's ok) – punishment, discipline, and guidance are all different but interconnected.
Let's put them all in perspective:
As we said, guidance is referred to the way parents assist children to learn how to regulate their emotions and behavior and to be able to do that, among other things we mentioned, parents will use discipline and put disciplinary measures that are designed for learning in place, where sometimes the disciplinary measure might be punishment.
This doesn't mean that punishment is the only disciplinary measure. Or that it should be the most common one, or the main one.
A proper approach to discipline and disciplinary measures parents set and take, are an integral non-negotiable part of child guidance, so parents can fully implement limitations and shape the child's behavior accordingly.
While punishment isn't.
The fact is that punishment doesn't have to be used to maintain effective and successful child guidance. While (the positive) discipline has to be.
It's possible to almost never use it in your parenting life cycle while still getting great results.
Note that in positive child guidance, the focus of discipline is learning, not retribution (harsh treatment and punishment; punishment focused on retribution).
This means that you're responding to the misbehaviour so you can teach them the right way to handle different things and not because they're not obeying your commands.
A good way to do it is to explain the reason behind your requests or rule. (For example – this thing that you're doing is hurting this or that. And I'm sure you don't want to cause/hurt this/them. Right?)
Just think about yourself. How would you respond when someone is giving an instruction to do or not do something and you don't understand why?
Or if at that moment you believe that's not the right way to go? Would you just obey?
IS THERE AN ALTERNATIVE TO PUNISHMENT?
The alternative to punishment can be enabling a child to take care of the reparation of damage. Of course, we can use both together, in certain situations.
Moreover I suggest you use reparation in all situations, no matter if you used punishment or not. Because it's important for anyone to see what they caused so they can get a full perspective of their actions.
Some parents fear that if they don't use punishments, they'll raise unadjusted kids, but that's a misconception. If your disciplinary system is working – you can maintain effective discipline- then there's no need for it.
This is true in general, however, this doesn't mean that punishment can't be useful or constructive if used properly. This mostly depends on what you're dealing with.
What's most important is that the disciplinary measures are focused on learning the appropriate behavior.
If you're in a situation where punishment fits, keep in mind that it needs to be:
Well implemented so that it results in lessons learned.
Within certain boundaries that guarantee respectful treatment for the child.
With a clear connection between misbehavior and punishment, so a child can learn from their mistakes.
Never harmful, vindictive, or cruel.
Suitable for the child's age and the situation (not too mild, not too strict).
Addressing that particular misbehavior, not previous misbehavior.
(Learn more in my post What Is The Best Way To Punish A Child?)
This can be a challenging task for many parents due to different reasons.
The reason for the fear is our common way of thinking about mistakes, misbehavior/bad deeds, and punishments. More precisely, how society rigidly deals with misbehavior.
But in positive guidance from parents, it's imperative that a parent:
puts enough effort into understanding a child's behavior.
points out and praises good behavior.
understands a child is capable to learn how to self-regulate its emotions and behavior and learn proper social interaction.
corrects misbehavior and responds to it appropriately and never violently.
becomes aware that any inadequate behavior, even antisocial, can be replaced with a prosocial one.
To help you with this, I've created a digital download for you – it's a 10 Dos and 10 Don't When Implementing Punishments As A Response To Child Behavior. You can use it both in digital format and as a printable. As soon as you receive your download, you can immediately start using the digital copy.
This digital product will help you:
clear out what is and what isn't recommended (or even acceptable) to do in the case of punishment,
give you guidelines on what is effective and recommended in form of short tips,
as well as help you take inventory of your punishment system and take action in case to make necessary changes.
Note: This product doesn't intend to recommend that you use punishment as a disciplinary measure. It's intended to help you avoid mistakes that can be harmful for children and your relationships with them.
HOW IS GUIDANCE DIFFERENT FROM DISCIPLINE?
Guidance is different from discipline considering:
discipline is a segment of child guidance, where a parent should use effective discipline to shape the child's behavior accordingly, while
guidance refers to the general way a parent is helping a child to manage emotions and behavior so children can form their own model of moral values, adopt the behavior suitable for the social environment they belong with, and eventually develop into autonomous people.
Discipline isn't to be viewed in the traditional manner, such as was the case in the past where it was reduced to punishment and mostly corporal punishment as a response to any disobedience.
And disciplining isn't to be used to hurt the child or "get back at them" for not following your orders.
Moreover, you're not using discipline because a child disobeyed you and a child isn't loyal to you.
You're reaching for the disciplinary measures to help you shape behavior that's socially acceptable for the social environment your child is growing up in.
So, here we must create a clear distinction between:
responding to the misbehavior as someone who is in charge of shaping and modeling the acceptable behavior,
and engaging in an impulse reaction because someone (a child) child isn't following orders.
Why is this so important?
It's essential because once you realize you're in the position of the figure in charge of shaping the behavior, you get a chance to become more aware that an impulse reaction doesn't fit your role.
Moreover, it isn't acceptable from the best-interest-of-the-child standpoint. But it's also ineffective, considering this doesn't give them the chance to understand what it is that they're doing wrong.
And often parents that engage in impulsive reactions do this because most of the child's behaviors (not just misbehavior) are disturbing their comfort (convenience).
The less authoritative the parenting style, the more chance that the parent won't be tolerant of the child's questioning authority, being mischievous, or asking questions.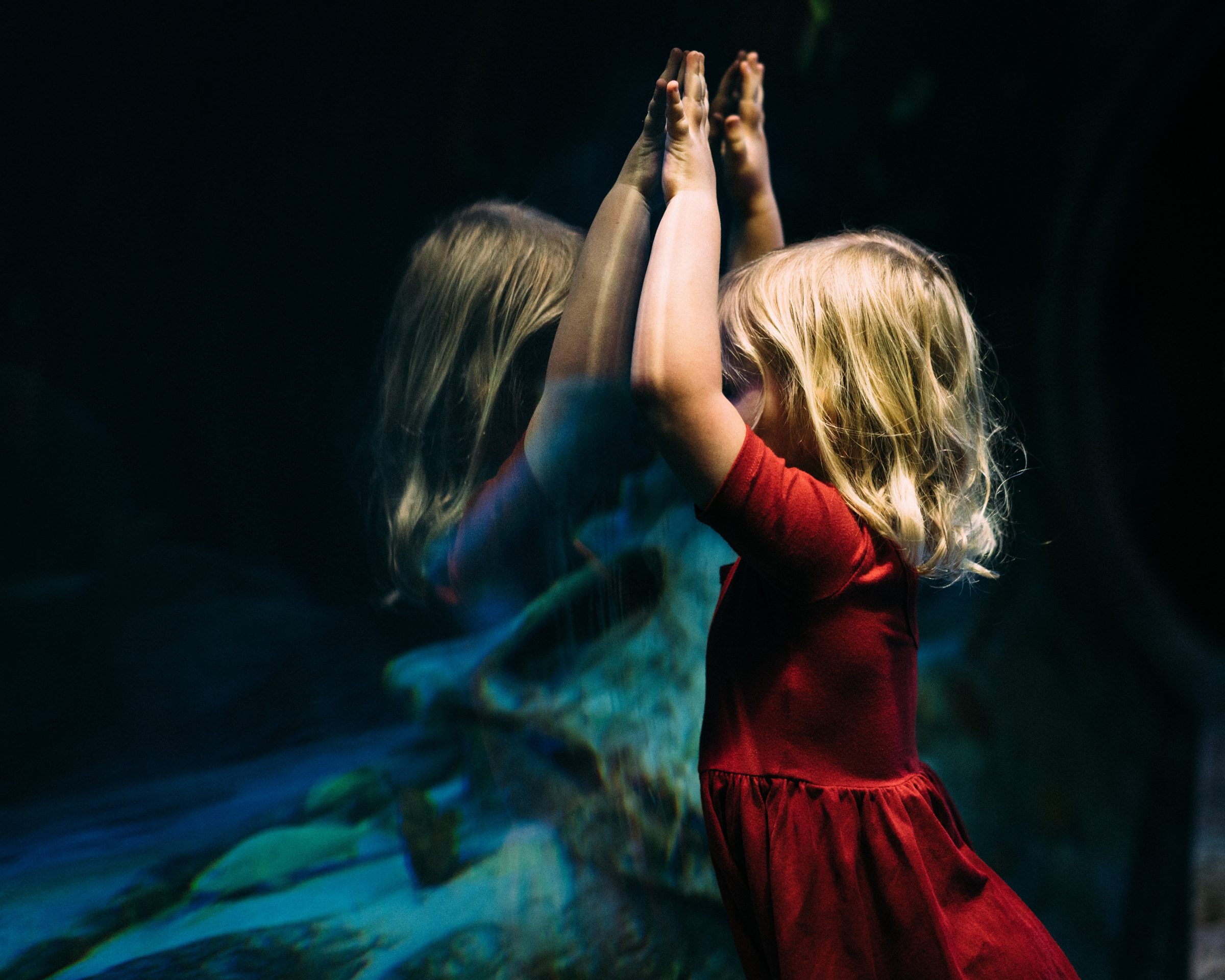 The other reason can be that their perspective of children and their role is misplaced. So they place higher criteria for good behavior (than for themselves) because they believe kids' job is to behave.
This usually suggests that they don't see kids separately from them because they expect kids to adapt to their commodity. And that they don't see them as equals.
Instead, they're expecting kids to deserve the right to be treated as equally deserving of certain "privileges" they have. Such as participating in making decisions that affect kids directly or indirectly.
It may seem effective at that exact moment because you managed to, for example, frighten the child to stop doing something you disapprove of. But long-term, this doesn't help a child learn what's acceptable behavior.
What they're learning from this is that they should neglect their emotional needs so they can please those people who are important in their lives, now and later as adults. Or you're prepping them for major rebellion aimed at any authority whatsoever.
Not to mention, this will create problems in your relationship with the child. For example, you won't get a chance to create a strong bond with them, because you're not creating a safe space for them to express themselves or their emotions.
Therefore, instead of reacting impulsively, you should put effort into understanding the child's behavior so you can respond properly.
You will do this by asking the right (open) questions, that will give the child a chance to be honest and tell the truth. And also by showing interest in their perspective.
Then you will be able to understand if their behavior should be qualified as the misbehavior in the first place. So you can respond to it constructively. Never violently. And with the goal to teach a child the lesson and shape the behavior accordingly.
So to wrap this up – the best technique I can give you to help you put more perspective into children's behavior is to stop for a second and try to look at things from their perspective (to decenter).
Most of the time we're saying we tried to understand, but we're looking at things while still staying in our place and in our position.
The second tip is to remember a child is their own person with their own interests and agendas. Just like you have yours.
This doesn't mean you and them are the same. It means you shouldn't impose higher criteria (for obedience or anything in life) than you would for yourself. And this happens all the time to kids without most people ever becoming conscious of this.
What it also means is that you need to let them be themselves and express themselves differently than you would.
And to accept they need different things. They want different things. And they deserve to get those – they don't need to earn those.
As I defined at the beginning of the post, as a parent you provide guidance to children by regulating and shaping the behavior with a set of limitations and boundaries, and by demonstrating and modeling prosocial behavior, balanced emotional regulation and expression, and socially acceptable and respectful interpersonal interaction.
Now let's get down to the specifics – as a parent you provide guidance to children by:
Modeling socially acceptable and appropriate behavior.
Directing and regulating behavior.
Teaching a child to handle emotions in social situations and interactions.
Supporting them to develop skills for resolving problems in relationships with others.
Demonstrating how to show a sense of care for others.
Assisting and supporting a child to deal with frustration.
Maintaining clarity and flexibility of the rules, expectations, and limits.
Providing enough explanation and directions.
Keeping flexible and clear boundaries.
Managing confrontations and conflicts (respectfully).
Disciplining (in a positive way – respectfully and safely), with a focus on learning not on retribution.
Being consistent with disciplinary measures.
Positively structured rewards system.
Anger management.
If using punishments – make sure a child is learning from their mistakes.
Providing parental supervision.
I've covered the essentials in my post Child Guidance: 12 Questions For Parent Self-evaluation you can check out.
Also, if you're experiencing issues concerning child guidance then I most definitely suggest you focus on my blog post Child guidance: 12 Questions For Parent Self-evaluation. Where I'm guiding you through 12 crucial questions you need to be asking to uncover where the issue with providing guidance to children lies.
Besides that, you can read my blog post dedicated to child behavior management for parents to learn the signs of good management.
Or if you prefer to watch videos and take classes, then enroll in a program Conscious Parenting Mastery created by Dr. Shefali. Her approach can help with finding proper responses to disruptive behaviors.
Learn more about it here.
WHY IS CONSISTENCY IN GUIDING CHILDREN'S BEHAVIOR IMPORTANT?
Consistency in guiding children's behavior is important because it creates stability, predictability, and safety for them.
More precisely, when a parent is consistent in setting proper limitations and modeling socially acceptable behavior, we talked about, as a result, the child gets to develop and internalize its own model of moral values and adopt the behavior suitable for their culture and social environment.
Kids need guidance critically.
Because this tells them: what to do or not to do, what is the right way to behave, how to deal with frustrations, how to handle and manage emotions, what the boundaries are, and how to respect them, and so on.
The parent's consistency in providing positive guidance, combined with responsiveness to their emotional needs and strengthening children's independence gives the best results in cultivating well-adjusted children.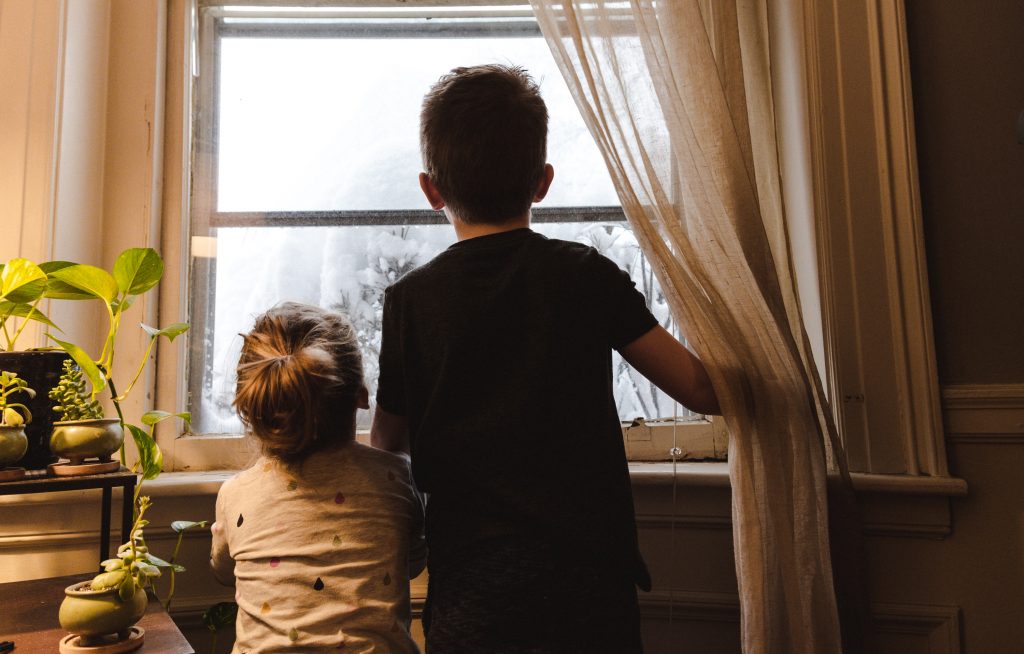 Now let's talk about in what areas of child guidance parents need to show consistency:
Consistency with setting limitations – the rules are established and communicated, clear and comprehensive for the kids and the parent is sticking to them, but they're flexible so they can change once they become unfit.
(Note: When you've started to change the way you're doing things concerning discipline, sometimes you need to wait a bit to see the change – just keep going and trust the process.)
Consistency in providing structure – children need structure and guidance in every context (like playtime, learning time, outdoor time, etc) which means they'll need preparation, explanations, limitations, and navigation so they can settle in.
Consistency with the expectations and requests – not occasional, sporadical, rare, too high, or unclear.
Consistency once the disciplinary measure is implemented – you need to follow through with what you've started so they don't learn to catch curves and easily manipulate the boundaries.
We need to mention the risks of structure, too. More precisely, when the structure becomes overbearing and inefficient. Let's explore:
Too much structure and too much control have a huge potential to be harmful and it leads to acting-out and "chronic" withdrawal and submissiveness. Aim for achieving balance concerning control and structure.
The punishment that's used for any disobedience, that lacks context – used casually without clear criteria; that can be qualified as retribution, instead of being focused on learning and reparation of damage.
Corporal punishment and psychological or physical violence are to be avoided as mechanisms for preserving control and providing structure. Because they're disrespectful, attack a child's physical integrity and human dignity, but also are ineffective and lead to socioemotional immaturity in kids, emotional and psychological issues, and even antisocial behavior and criminality.
HOW DO YOU SET PARENTING LIMITS AND WHAT MUST PARENTS REMEMBER WHEN SETTING LIMITS?
When parents are setting the limits for the child, they must remember to make sure the rules and expectations are clear, that the child knows and understands the rules, and that parents don't change them too often so a child can catch up.
They also need to make sure the rules are flexible enough to change if the time has come because they aren't suitable anymore.
Setting the rules needs to be followed by providing proper explanations of why they need to do things a certain way because this is critical for kids to be able to adopt the right behavior.
On top of this, parents need to use an effective disciplinary system that supports the implementation of rules, and that they follow through with disciplinary measures.
If you need guidelines on how to set the rules the best way, read my post that explains it. Here is the link.
The disciplinary measures need to:
respect a child's human dignity and physical integrity (no corporal punishment),
be suitable for the child's age,
fit the importance of the child's offense,
be understandable for the child – so a child knows why this is happening, what's expected of them, what is going to occur, and when. This means you shouldn't implement disciplinary measures casually and without a proper explanation and context for the child,
aim for the child to learn proper behavior and learn from their mistakes.
When it comes to setting proper limitations, it's about making sure kids are clear on what's considered acceptable and what isn't.
And WHY it is so. If you're clear on the why, that doesn't necessarily mean they are.
Be careful not to trick yourself into believing they've learned the proper way to behave just because you were yelling or threatening.
They're obedient because they're scared, or they want to please you so you accept them again.
Not because they understand what was the point.
They won't know unless you teach them and patiently explain it to them. Instead of a rough unilateral imposition of rules, try effective communication.
Effective communication means that both sides experience respectful treatment and that their points of view are acknowledged.
Kids always have a perspective on things, and they can understand. Often it's enough that they feel included in the conversation and they'll respect your request fairly easily.
Of course, they'll want to test the limits, feel and push the boundaries. They're kids and so many things are new to them! All adults do it too, like all the time. This is human nature.
Also, it's about understanding the importance of setting personal boundaries for themselves and respecting them in relation to other people. Including you.
This way you support the internalization of moral norms and good mental health, and you strengthen prosocial behavior. 
You may want to read later:
GUIDANCE RESOURCES
Now, let's talk about some child guidance resources for parents that can help you, besides these answers I've already provided for you. I'll mention the 2 resources I created and one that I didn't, but I recommend it as if it were mine.
1. Parental Guidance: 12 Questions For Parent Self-evaluation
Child Guidance: 12 Questions For Parent Self-evaluation is a resource I created to help parents shed some light on how they're guiding their children.
It explores 12 different dimensions of child guidance that are crucial if you want to make your guidance effective and contribute to your kids' most desirable behavior.
By this, I don't mean nice or (too) obedient. I mean prosocial, more independent, strong-willed, and brave enough to question authority and ask questions.
When you open these 12 areas and ask the rights questions, you get a chance to understand what dimension can potentially be causing issues concerning the effectiveness of your parental guidance.
The root problem can usually be found within these 12 areas, but once you start addressing it one by one, usually when you make positive changes in one area, you'll see that others get the positive transformation, as well. I highly recommend that you check it out.
Alternatively get it in a form of a ebook because it's a really long informational post with lots of guidelines, and it's designed with and additional workbook to help you put your insights into action.
It has worksheets and planners, and planners can be used on many different occasions, you could print it as a notebook or yourself, as well. The pdf is also fillable if you prefer digital formats.
Here it is: PARENTAL GUIDANCE: SELF-EVALUATION GUIDE FOR PARENTS (E-BOOK+WORKBOOK).
Let's move on to the next.
2. Child Behavior Management
The second one is called Child behavior management, and it's created for parents to uncover how good they are at managing a child's behavior and focus on what they can do to improve their current situation.
I provided you with 12 detailed guidelines you should implement to start managing your child's behavior more efficiently.
And it all starts with you becoming more and more aware of how you show up for your kids, how respectful are your parental practices, and how you look at parenting in the first place.
And the last one is the Conscious Parenting Mastery Program hosted on Mindvalley platform, that you can take to learn how you can raise well-adjusted, confident, and authentic kids by focusing on connecting with them more than on correcting them.
Dr. Shefali invites parents to forget about traditional forms of discipline that are based on more or less harsh punishments, and all of this aligns with an approach to parenting I suggest you take.
So, if you like my approach, I'm sure you'll find her's just as suitable. Check it out by following the link: Conscious Parenting Mastery by Dr. Shefali.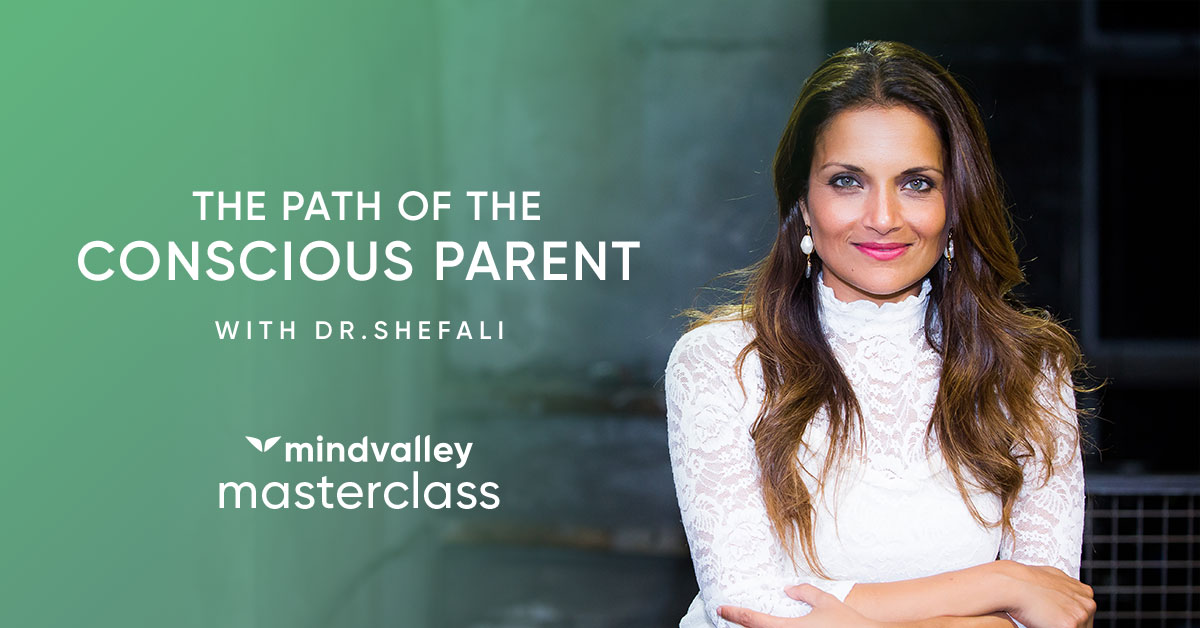 This is a great 35-day program you can consume at your pace or enroll in a class, created by an experienced psychologist who works with families and creates courses and programs to help parents resolve divergence in their relationship with their children through connection with them. Or to simply learn how to best meet the needs of their child and ensure they have the best relationship.
I must say this is for those who are most determined to change things around and experience more connection with their children than ever, more confidence in their parenting skills, and more joy of parenting.
That's because they won't have to worry if they're doing alright anymore or if their actions will affect their kids negatively. This is a rare resource that can transform the relationship with your child.
If you're the determined and decisive one, know that you can begin reaping the rewards of your transformation even today!
Don't believe any of these would fit and you need personalized approach? See how we can work together then. See more here.
Latest Posts:
Recommended Resources For You:
FINAL THOUGHTS ON PARENTAL GUIDANCE MEANING
I honestly hope you found value in this post. And that it responded to the crucial questions concerning the parental guidance meaning.
If you have more questions, I'd really appreciate it if you left a comment below with your inquiry.
I'll respond to each because I know how critical is for the parents to get it right with guidance.
Thank you and I'll see you in the comments section!