On the path of personal growth and self-improvement, having the right tools for personal development at your disposal can make a significant difference.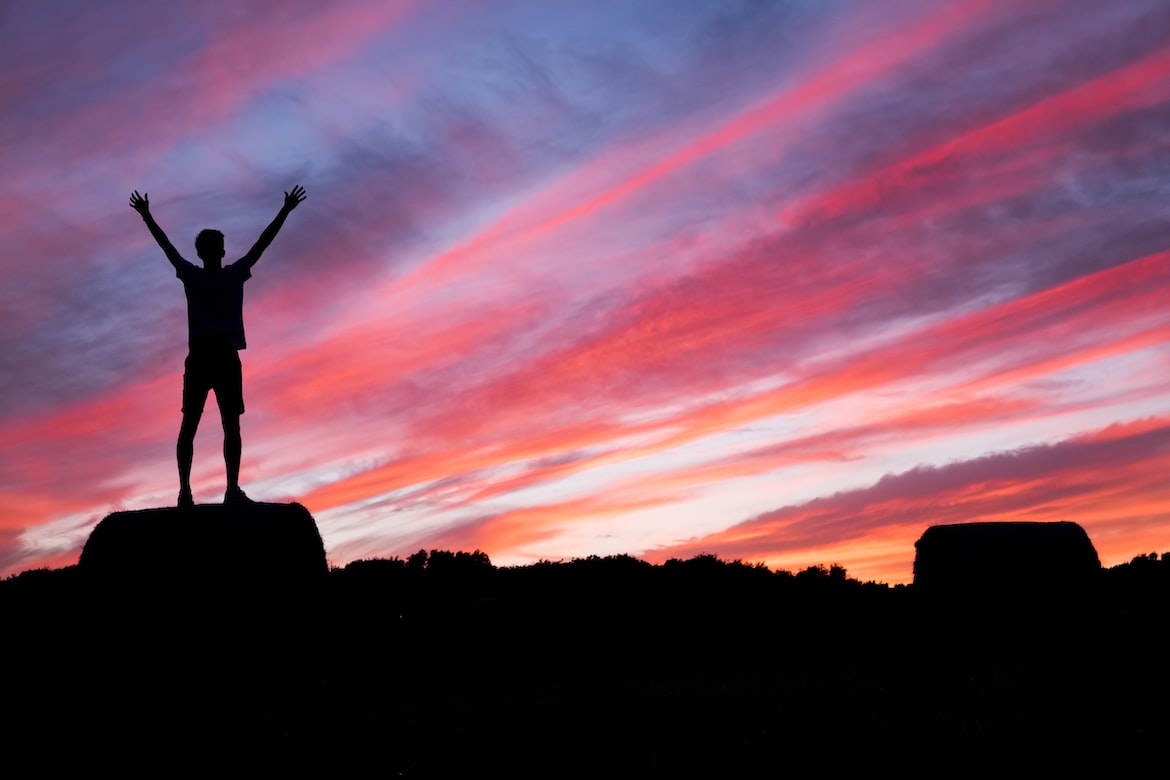 Top 16 Tools For Personal Development For Growth and Success
Whether you're looking to enhance your skills, boost your productivity, cultivate a positive mindset, or achieve your goals, there is a vast array of personal development tools available to support your journey.
From apps and platforms to workshops and coaching, these tools offer valuable resources, guidance, and inspiration to unlock your potential and propel you towards success.
In this post, we will explore a range of powerful toos for personal development that can empower you to take charge of your growth, embrace new opportunities, and thrive in various areas of your life.
You'll discover how these tools can provide the framework and support you on your transformative journey of self-discovery and self-improvement.
Remember, different tools work better for different individuals, so it's essential to find what resonates with you and aligns with your personal development goals!
It's totally alright to experiment with various tools, techniques, and resources to discover what works best for your growth journey.
We can start exploring your options right away.
This post has affiliate links which means that we make a commission from qualifying purchases at no additional cost to you. For more information read our Affiliate disclosure.
Note: Even though I am a licensed clinical social worker (LCSW), I am not your licensed clinical social worker (LCSW). This means engaging with our website is not considered a professional social worker and client relationship. This also means you should not consider this information as professional advice. Although we do put in every reasonable effort to provide the most accurate and reliable information, this does not replace professional advice, and you should not rely only on them. You still might need to consult a professional to introduce your particular situation, issue, problem, or position. Read our full Disclaimer here.
TOOLS FOR PERSONAL DEVELOPMENT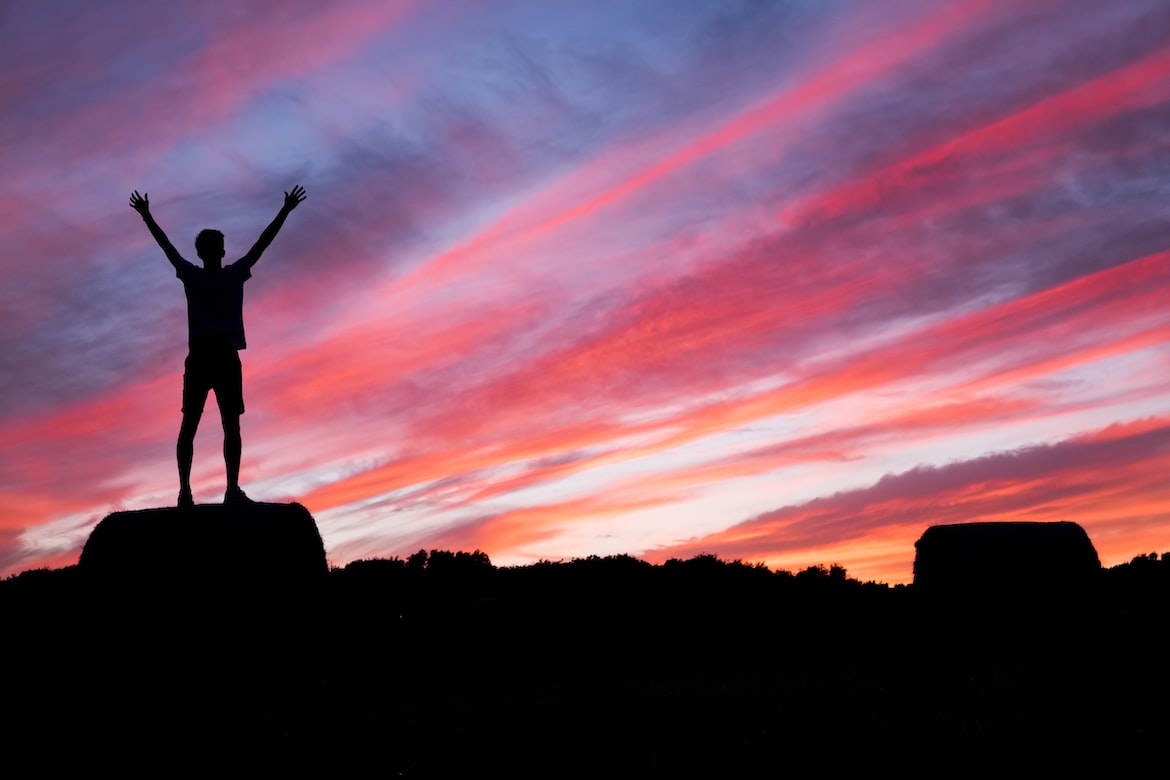 #1 ONLINE LEARNING PLATFORMS FOR PERSONAL DEVELOPMENT
Online personal development platforms typically provide video-based courses, interactive exercises, assessments, and sometimes community features to enhance the learning experience and usually allow learners to access course materials at their own pace and offer certificates or completion badges upon finishing courses.
It's worth exploring these platforms to find courses and resources that align with your specific personal development goals and interests, just leep in mind that each platform has its own pricing models, course catalog, and features, so you can choose the one that suits your needs best.
There are several online learning platforms that specialize in personal development and offer courses, programs, and resources to support individuals in their self-improvement journey.
Here are some well-known:
Mindvalley: a comprehensive online platform dedicated to personal growth and holistic development. It offers a wide range of courses and programs taught by leading experts in areas such as mindfulness, spirituality, health, relationships, and personal transformation.
Udemy: offers a vast collection of courses on personal development topics such as self-improvement, mindfulness, communication skills, leadership, productivity, and more. Courses on Udemy are created by instructors from around the world, providing a diverse range of perspectives.
Coursera: partners with universities and educational institutions to provide online courses on a wide range of subjects, including personal development. Courses on Coursera cover topics such as psychology, well-being, emotional intelligence, happiness, and positive psychology.
LinkedIn Learning: offers a library of video courses and tutorials taught by industry experts. It covers personal development topics like leadership skills, time management, public speaking, career development, and more. LinkedIn Learning is integrated with LinkedIn profiles, making it convenient for professionals.
Skillshare: a platform that focuses on creative skills and personal growth. It offers classes taught by professionals in various fields, including art, design, writing, entrepreneurship, and personal development. Skillshare courses often have a practical and hands-on approach.
MasterClass: features courses taught by renowned experts and celebrities across various domains. While not exclusively focused on personal development, MasterClass offers classes in areas like leadership, negotiation, communication, self-expression, and creativity.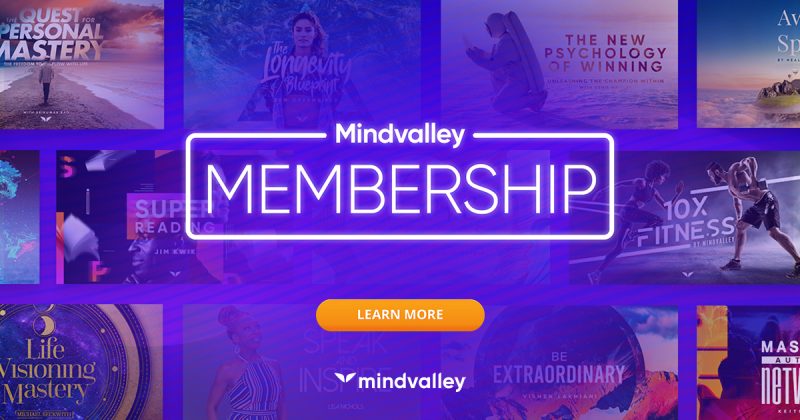 I'll quickly mention a few facts about Mindvalley, which I use and recommend that you check out and try out:
Offers a wide range of courses, programs, and content across various areas of personal development and is focused on holistic personal growth and covers diverse topics such as mindset, meditation, spirituality, health and fitness, relationships, career, and more,
Features programs created by renowned experts and thought leaders in their respective fields.
Mindvalley's approach intelligently combines online learning with community engagement, providing a supportive environment for personal growth, offering a mix of pre-recorded highly engaging video lessons, interactive exercises, and community discussions to facilitate learning and transformation.
One notable aspect of Mindvalley is its emphasis on personal growth as a lifelong journey therefore the platform promotes continuous learning and personal development through its subscription model, offering access to a vast library of courses and content that can be accessed at any time.
What you can expect once you begin engaging with this platform is:
true self-discovery so that you can start identifying your real preferences, aspirations, goals, and dreams
setting meaningful goals that have the potential to fulfill your need for self-actualization as opposed to only living on someone else's terms and building someone else's dream in order to be accepted by the environment and perceived as successful
liberation from fabricated societal expectation and norms that not only don't serve you, but are in fact representing oppression which is suffocating your soul that only wants you to live in alignment with whom you truly are and not what society expects you to be
to finally awaken your authenticity by letting yourself be visible as opposed to being shy or ashamed of who you are deep down or what you want behind the closed doors
to acquire skills to make life decisions aligned with your core values and true desires coming from the depth of your being
begin stepping into your potential and move towards reaching full potential unique for you and different from anyone else's in the world
become skilled at self-love that holds the key to building the life of your dreams
finally become comfortable in your own skin, doing your own thing, and going where you truly want to go in life
build the life you are proud to call your own and experience lasting fulfilment because your consciousness is so expanded that you don't need to worry about whether things will work out for you ever again, as now you have skills and support to make them work.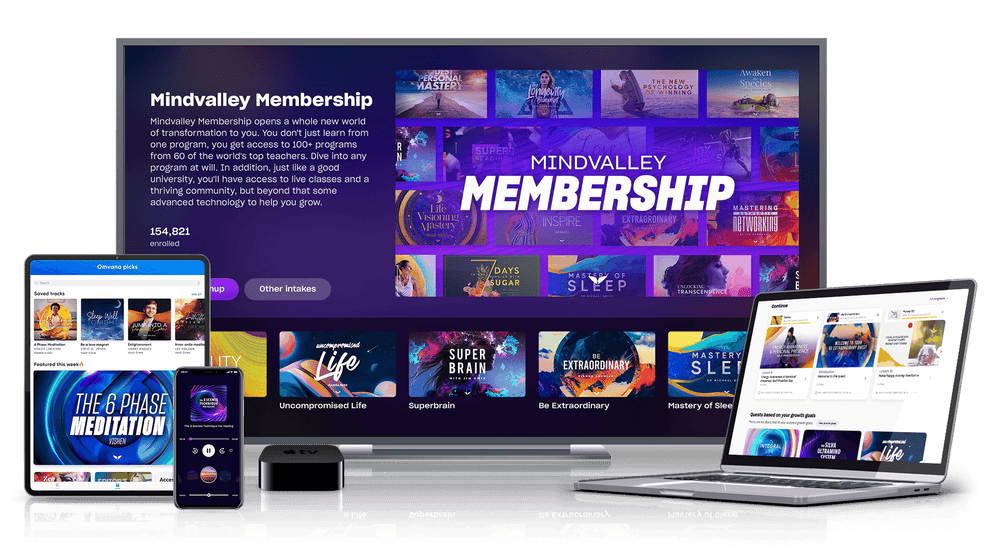 It is a popular and well-regarded platform that provides a comprehensive approach to personal development, making it suitable for anyone looking for structured online learning experiences in various areas of personal development and life.
If you want to experience the platform before investing in your growth you can take a masterclass (or few of them):

And if you happen to like it and you're considering getting a membership, but you want to know more about it, read:
If you're into home, space, interior and landscape design and decorating because you're very intentional about making all the spaces in which you spend your time warm, nurturing, and comfortable, you can look into Home Design Institute, a French educational online platform that specializes in the field of Interior and Landscape Design.
As it offers wide variety of online courses that you can enroll in, based on your specific interests and level of expertise or skills.
Additionally, with this platform you could go from a beginner to pro using their courses, so that you can even offer your own services or even start an interior design business. Their certificates are recognized and valid in the entire EU.
I'll introduce you to a few of their courses if this is your cup of tea.
Interior Design Professional Course: If you're thinking about enrolling in the Interior Design Professional Course at the Home Design Institute, it's a 10-month online program. During those months, you'll dive deep into the world of interior design, gaining all the knowledge and skills you need to tackle interior design projects like a pro.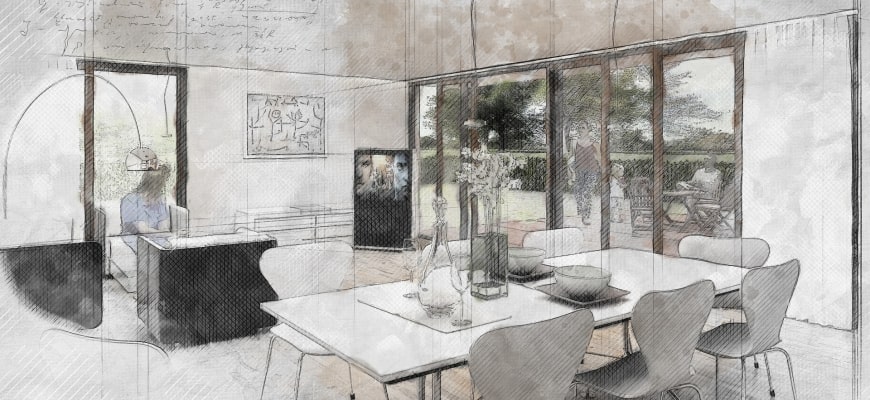 Interior Design Fundamentals – FREE online course: If you're dreaming of kickstarting a career as an independent interior designer, this free online Interior Design course may be right for you. By the end of it, you'll have the skills to whip up basic designs that'll spruce up any room.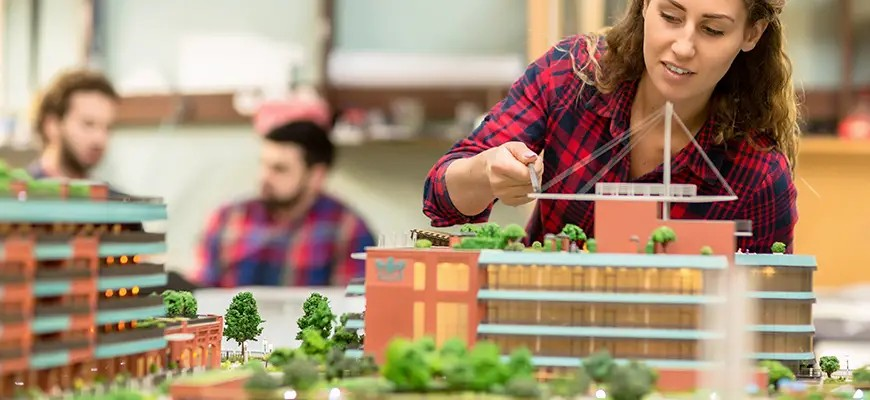 Landscape Design – online course: In this course, you'll discover how to shape your unique view of the world, nurture your creativity and gain a hands-on understanding of how different plants, shrubs, and trees come together in perfect harmony throughout the year. The goal is to have all the tools you need to create a well-rounded and polished landscape design, from the initial concept to the final touches. You'll develop a deep understanding of how to enhance your visual and practical skills, becoming well-versed in plants, hard landscaping materials, and how to integrate them seamlessly into the landscape while considering the surrounding context and existing features.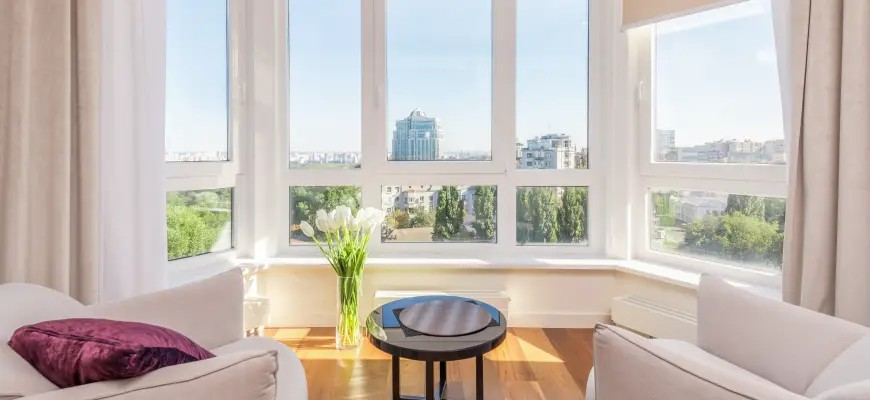 Sustainable Interior Design: This course was born in response to the fast-paced changes in our global climate and the increasing need for projects that make a positive environmental impact. It's all about reshaping our perspective on interior design. You'll dive into fresh materials, strategies, and tools, aiming to spark creativity and craft designs that not only stand out but also do good for the environment.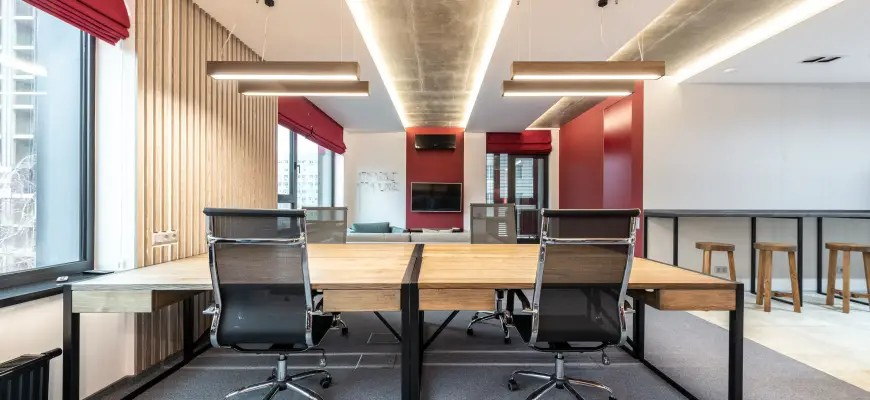 Office Interior Design Course: This course is ideal for enhancing interior design skills with a focus on office spaces. It covers diverse topics like ergonomics, creative office spaces, and large-scale interior design for office buildings. You'll receive comprehensive guidance, from crafting functional and unique offices to practical project support. Along with tools, resources, and project feedback, you'll access exclusive content aimed at boosting creativity, innovation, and confidence in creating exceptional interior design experiences.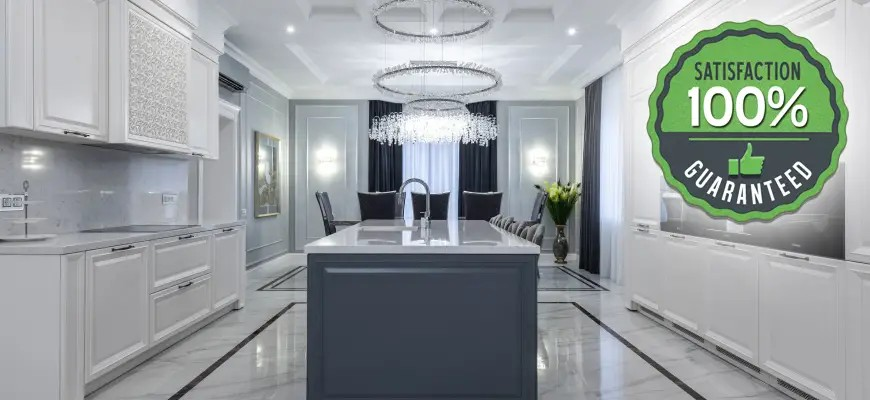 Kitchen Interior Design Course: In this course, you'll gain the essential tools, guidance, and hands-on experience to craft beautifully functional kitchens in various styles. You'll have the chance to collaborate with seasoned experts in the field of kitchen design, delving into diverse topics like lighting design, sustainability, rural kitchen concepts, and the psychology of color. No matter if you're starting from scratch or already a pro, this course will bolster your kitchen design skills, ensuring you can approach any culinary space with confidence and expertise.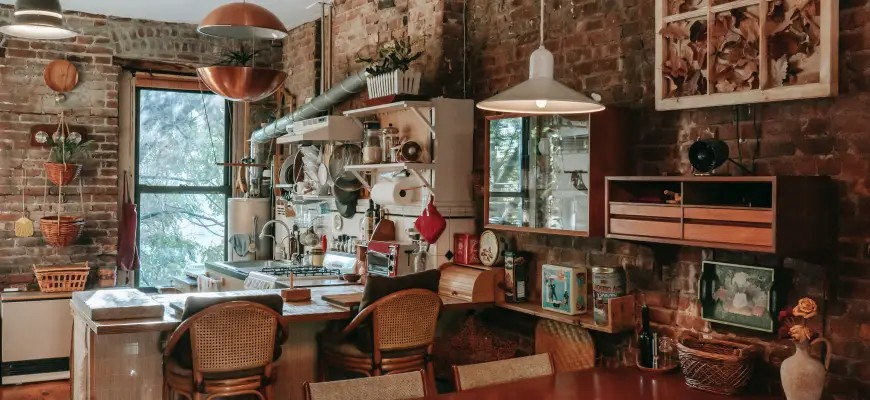 Interior Design Decoration Course: Interior decoration encompasses the strategic placement of furniture, the selection of colors, textures, textiles, coatings, and the careful curation of ornaments, accessories, and lighting. The objective is to achieve a harmonious and functional aesthetic in any space. This course is designed for both beginners and professionals seeking a deep understanding and practical skills in this discipline.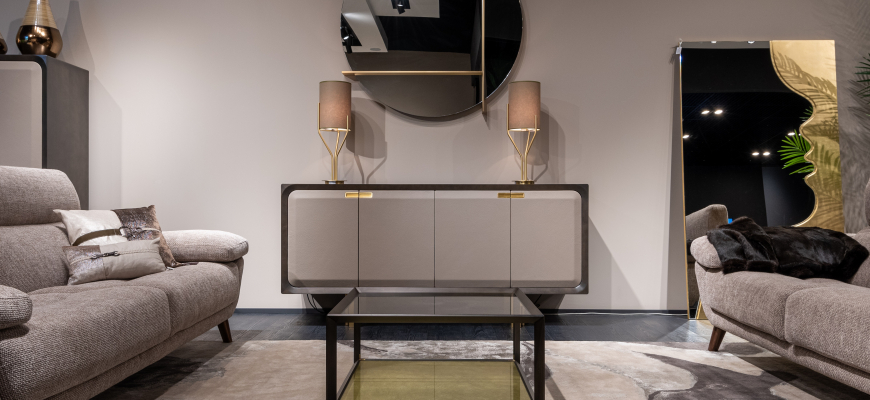 Scandinavian Interior Design: look into the guiding principles, guidelines, tools and techniques to create amazing projects of any setting. With all practical tasks and developed projects, you'll finish the course with a new level of knowledge and experience that will enable you to take on any type of Scandinavian design in the future.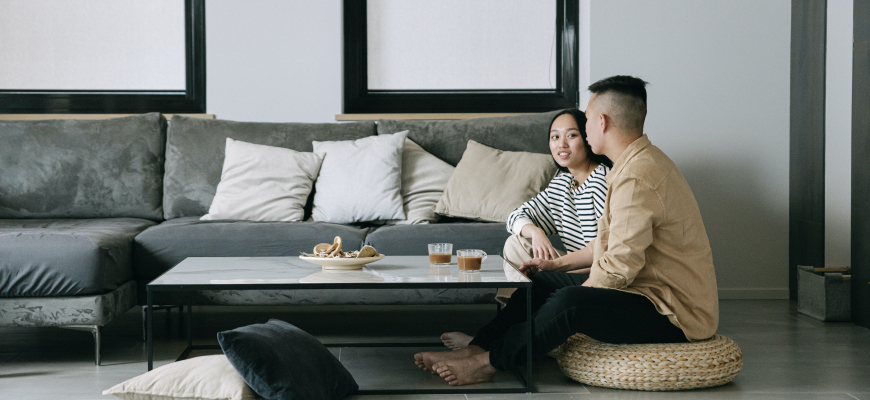 Japandi style – What is Japandi and how to create Japandi interiors?: Japandi is a design style that blends the minimalistic aesthetics of Scandinavian and traditional Japanese interior design. Its appeal lies in the fusion of simplicity, elegance, and eco-friendliness. This versatile style is suitable for various settings, be it homes, offices, or commercial spaces. This course delves into the intricacies of its functionality and offers insights on how to effectively incorporate it into interior design projects, making it a unique and advantageous design choice.
You may find useful:
#2 READINC AND AUDIO LEARNING PLATFORMS
Platforms like Audible, Kindle, or Goodreads provide access to a vast library of books and audiobooks for personal growth.
You can explore various genres such as self-help, psychology, philosophy, and more.
For instance, Audible provides a convenient and immersive way to enjoy books through high-quality audiobooks.
It has become a popular choice for book lovers who prefer listening to books while on the go or when engaging in other activities.
It is a leading platform for digital audiobooks owned by Amazon, offering a vast selection of audiobooks, including bestsellers, classics, self-help, business, fiction, non-fiction, and more.
Audible allows users to listen to books on various devices, including smartphones, tablets, and computers.
Key features and aspects of Audible:
Audiobook Library – access to a vast collection of audiobooks in multiple genres and categories with a wide range of titles and authors to find books that suit users' interests and preferences.
Membership Plans – a subscription-based membership model that provides credits to purchase audiobooks each month.
Original Content and exclusives including audiobooks, podcasts, and series, which are available exclusively on the platform. These exclusive titles often feature notable authors, celebrities, and renowned narrators.
Narration quality – known for providing high-quality narrations by professional voice actors and well-known narrators, enhancing the listening experience and bring the books to life.
Whispersync for voice – technology allows users to switch seamlessly between reading a Kindle eBook and listening to the audiobook version.
#3 PERSONAL DEVELOPMENT BOOKS
Personal development books are a classic, valuable resource for individuals seeking personal growth, self-improvement, and success.
They provide knowledge, inspiration, practical strategies, and opportunities for self-reflection, enabling you to start a journey of personal transformation and achieve your full potential.
And that's why they can be incredibly helpful for individuals looking to enhance their personal growth and self-improvement.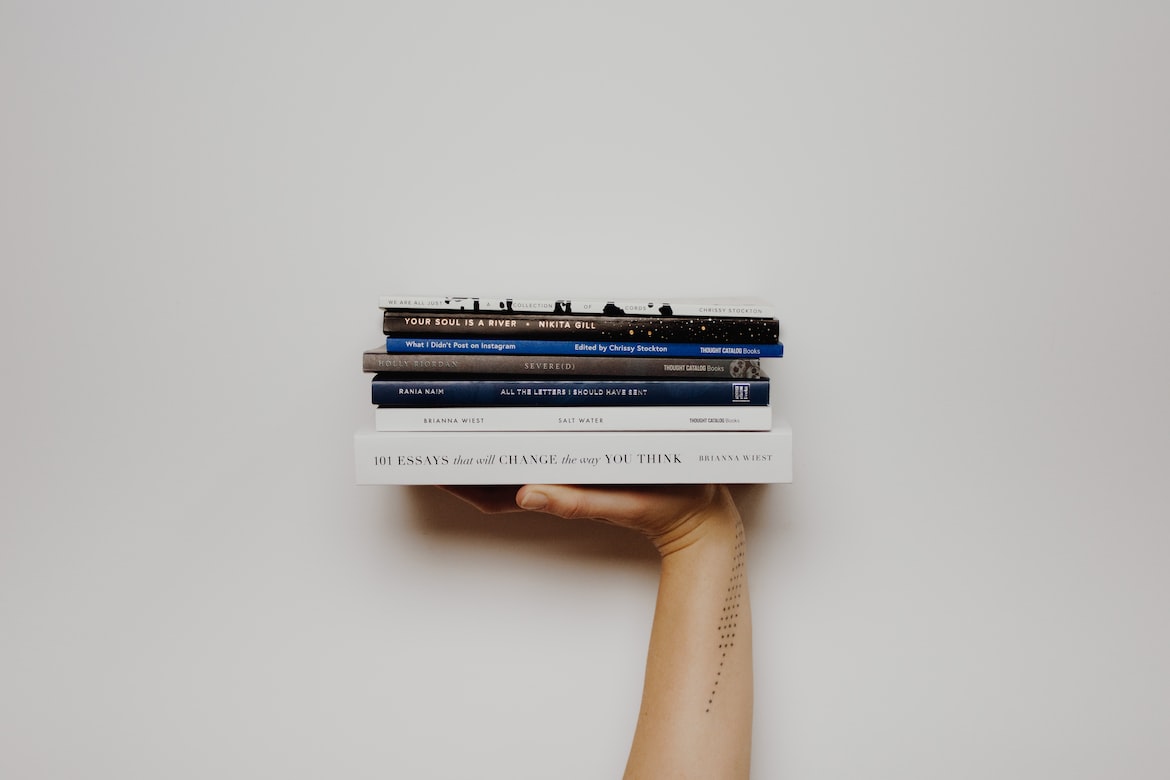 So let's have a look at more detail reasons in which personal development books can benefit readers:
They offer a wealth of knowledge, insights, and practical advice from experienced authors, covering various topics such as motivation, mindset, goal-setting, communication skills, time management, and more. By reading these books, you gain access to valuable information and perspectives that can expand your understanding and provide guidance you need.
Personal development books often feature real-life success stories, case studies, and inspirational anecdotes, which can ignite motivation within readers by showcasing examples of individuals who have overcome challenges, achieved their goals, and made significant personal transformations. Such stories can inspire readers to believe in their own potential and take action.
Many include exercises, prompts, and reflective questions that encourage readers to engage in self-reflection. By contemplating the concepts presented inside, yoy can gain deeper self-awareness, identify areas for improvement, and recognize strengths and values.
They provide practical strategies, techniques, and step-by-step frameworks for personal growth. Moreover, they can give actionable advice that readers can apply in their daily lives to develop new habits, improve skills, overcome obstacles, and achieve their goals.
Reading personal development books can lead to transformative experiences, by challengimg limiting beliefs, expanding perspectives, and inspiring new ways of thinking and approaching life's challenges. That's empowermering and supports taking ownership of one's personal development journey.
These books serve as a lifelong learning resource by giving you the opportunity tocontinually learn and grow, regardless of your stage in life or career. By regularly engaging with personal development literature you can adapt to the ever-changing demands of personal and professional life.
Some highly recommended titles include (links to get the books):
And if you want to choose from books that are recommended for mental health, mental strength or mental peace check these 3 posts I've created to support this intention:
#4 ONLINE THERAPY PLATFORMS
Platforms that provide access to online psychotherapy or counselling connect individuals seeking mental health support with licensed therapists or counselors through secure digital channels, including messaging, voice calls, and video sessions.
They aim to make therapy more accessible, convenient, and flexible for individuals who may not have access to in-person therapy or prefer the convenience of remote sessions.
They can offer a range of mental health services, including individual therapy, couples therapy, and counseling for various concerns such as depression, anxiety, relationship challenges and problems, and more.
And often employ a diverse network of licensed professionals, allowing users to find a therapist who best fits their needs and preferences.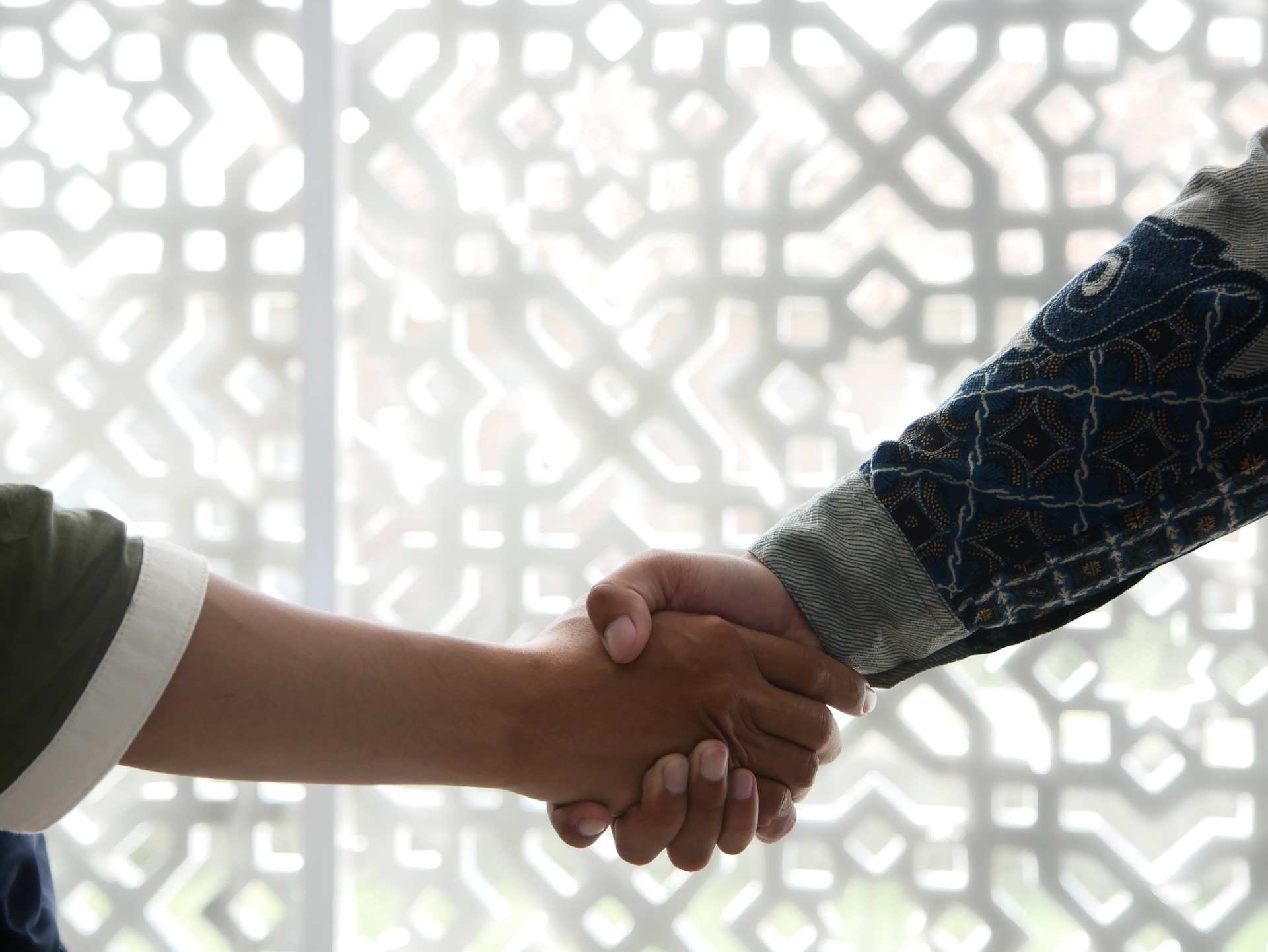 Users typically sign up for these platforms and complete an initial assessment to match them with an expert, and once matched, they can communicate with their therapist through secure messaging or schedule live sessions, depending on the platform.
Some platforms also offer additional features like worksheets, journals, and resources to supplement therapy sessions.
It's important to note that while online therapy platforms can be a convenient option for accessing mental health support, they may not be suitable for everyone.
It's recommended to consider the specific qualifications and expertise of the therapists available on these platforms and ensure that the chosen platform aligns with individual needs and preferences.
Additionally, it's essential that you understand more about user privacy and ensure that the chosen platform maintains strict confidentiality and data security protocols to protect personal information.
#5 PODCASTS
Podcasts provide a convenient and accessible medium for personal growth no matter if it's gaining knowledge, seeking inspiration, or developing new skills.
They can be beneficial for personal development in several ways:
Education and knowledge – opportunity to learn from experts, thought leaders, and industry professionals who share their insights, experiences, and expertise and cover a wide array of subjects such as personal growth, psychology, entrepreneurship, health and wellness, science, and more.
Inspiration and motivation as they often feature interviews with successful individuals, inspiring stories, and motivational content. Listening to these narratives can uplift and inspire listeners, providing them with the drive to pursue their goals, overcome challenges, and make positive changes in their lives.
Personal growth insights considering they explore topics like self-improvement, mindset, emotional intelligence, mindfulness, and productivity. They offer practical tips, strategies, and techniques that listeners can apply in their daily lives to foster personal growth, enhance well-being, and develop valuable skills.
Flexible and easily accessible through various platforms and can be listened to on-demand, during a commute, exercise routine, or downtime, making them highly convenient.
Exposure to diverse perspectives because they feature a wide range of hosts and guests with diverse backgrounds, experiences, and viewpoints. So engaging with these perspectives fosters open-mindedness, expands one's worldview, and encourages critical thinking.
Continuous learning with a continuous stream of new episodes, allowing for ongoing learning and exposure to fresh ideas. By subscribing you can create a habit of lifelong learning and stay updated on the latest insights and trends in the field.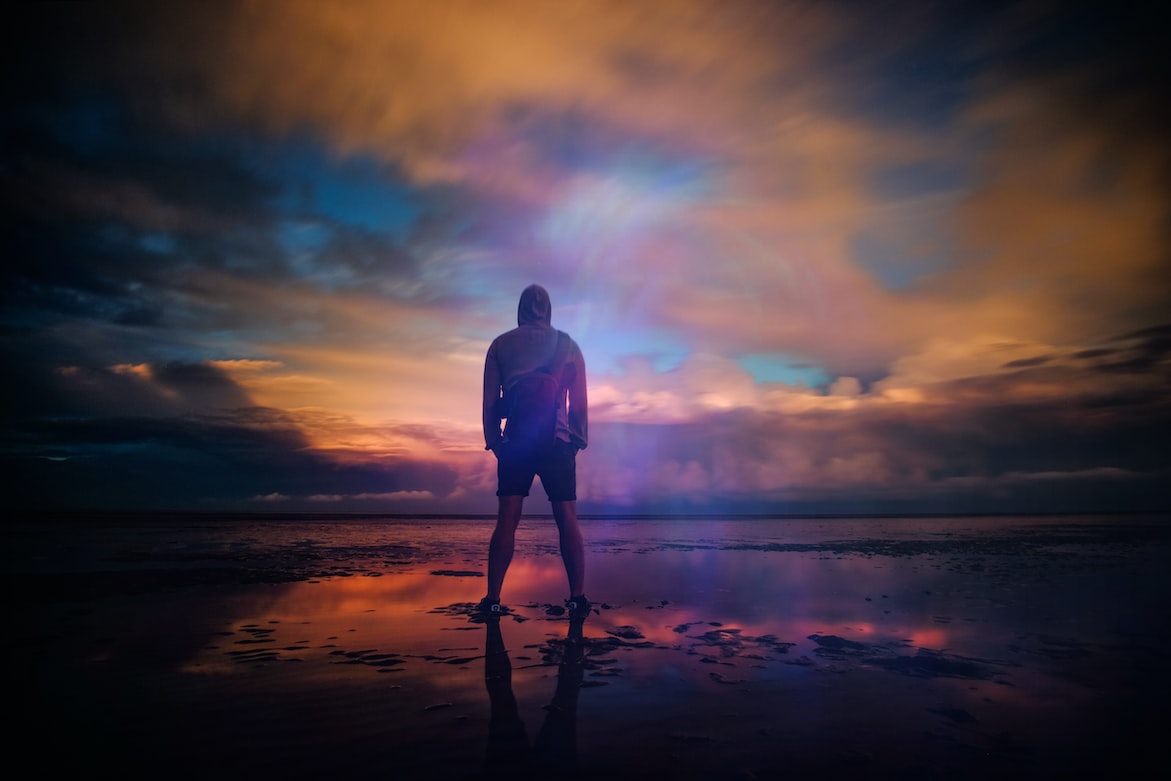 It's worth exploring various podcast genres and episodes to find content that resonates with your interests and personal development goals.
There are numerous podcasts focused on personal development.
Some popular ones include "The Tony Robbins Podcast," "The Tim Ferriss Show," and "The School of Greatness", featuring interviews with experts and provide valuable insights.
Recommended Resources For You:
#6 LANGUAGE LEARNING APPS
Learning a new language can expand your horizons and boost cognitive abilities.
And language learning apps can contribute to personal development due to:
Cognitive enhancement, as learning a new language stimulates the brain and enhances cognitive abilities, improves memory, problem-solving skills, and critical thinking, leading to overall mental development and improved learning capacity.
Fostering cultural understanding and empathy, considering that language learning exposes individuals to different cultures, traditions, and perspectives, and broadening one's worldview and promoting inclusivity and appreciation of diversity.
Communication and social skills enhancement, confidence boost, supporting effective cross-cultural communication, and facilitating connections with people from different backgrounds, elevating personal and professional relationships.
Apps like Duolingo, Babbel, or Rosetta Stone offer interactive lessons and exercises to help you learn a new language at your own pace.
#7 GOAL-SETTING APPS
Goal setting apps can be valuable tools for personal development because they help individuals clarify their objectives and focus their efforts on specific targets, and provide a structured framework and digital support system for individuals to set, track, and achieve their goals.
By setting clear and well-defined goals, app users can establish a sense of purpose and direction, which enhances motivation and productivity.
These apps provide a centralized platform to organize and track progress towards goals, and it's possible to break down their goals into smaller tasks, set deadlines, and receive reminders, ensuring that they stay on track and maintain consistency in their actions.
They incorporate features for tracking progress and measuring results, so users can track their achievements, assess their performance, and evaluate their progress over time.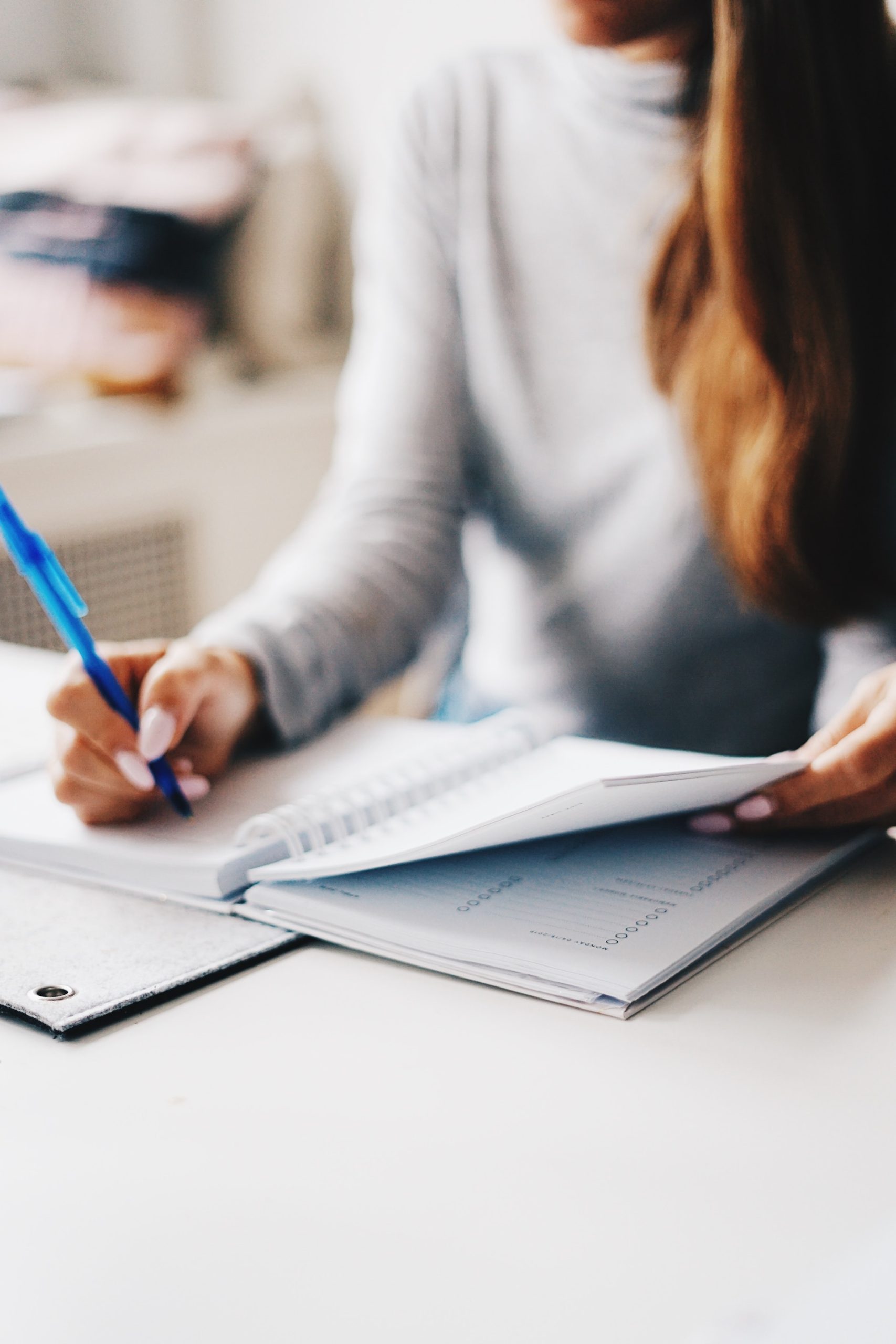 Many goal setting apps include features for reflection and self-assessment. Users can review their progress, analyze their strengths and weaknesses, and adapt their strategies accordingly.
This iterative process allows for continuous learning and improvement.
Some goal setting apps offer social and community features where users can share their goals, seek advice, and provide support to others pursuing similar objectives.
This sense of community and accountability can enhance motivation and provide a support network for personal growth.
Apps like Evernote, Trello, or Todoist can assist you in setting and tracking your goals, breaking them down into actionable steps, and keeping you organized.
YOU MAY ALSO LIKE:
#8 MINDFULNESS AND MEDITATION APPS
Practicing mindfulness and meditation can enhance self-awareness and reduce stress.
And mindfulness and meditation apps can be helpful tools for personal development because:
These apps provide structured guidance and instruction for mindfulness and meditation practices. They offer a variety of guided meditation sessions led by experienced teachers, making it easier for beginners to learn and practice meditation techniques effectively.
Mindfulness and meditation practices are known to reduce stress, promote relaxation, and improve overall well-being and these apps offer guided meditations, breathing exercises, and relaxation techniques that can help individuals manage stress, cultivate calmness, and enhance their mental and emotional well-being.
They encourage individuals to cultivate present-moment awareness and develop a non-judgmental attitude towards their thoughts, emotions, and sensations and regular practice can enhance self-awareness, increase focus and attention, and improve emotional regulation.
They often provide features to help individuals establish a consistent meditation practice. They offer reminders, progress tracking, and streak counters to support habit formation and provide a sense of accountability.
Some mindfulness apps have built-in community features that allow users to connect with others who are practicing mindfulness. These communities provide opportunities for sharing experiences, seeking support, and engaging in discussions related to mindfulness and personal growth.
Consider apps like Headspace, Calm, or Insight Timer to guide your meditation sessions. Quick tip: If you subscribe to Mindvalley, the platform I mentioned earlier in the post, you get access to a library of numerous meditations, grouped by category of interest or area of life and personal development.
It's important to note that while mindfulness and meditation apps can be valuable tools, they may not replace in-person instruction or support for those dealing with specific mental health conditions, but they can be great in addition to this support.
For people with such conditions, it's recommended to consult with a qualified mental health professional.
3 Biggest Mistakes With Self-acceptance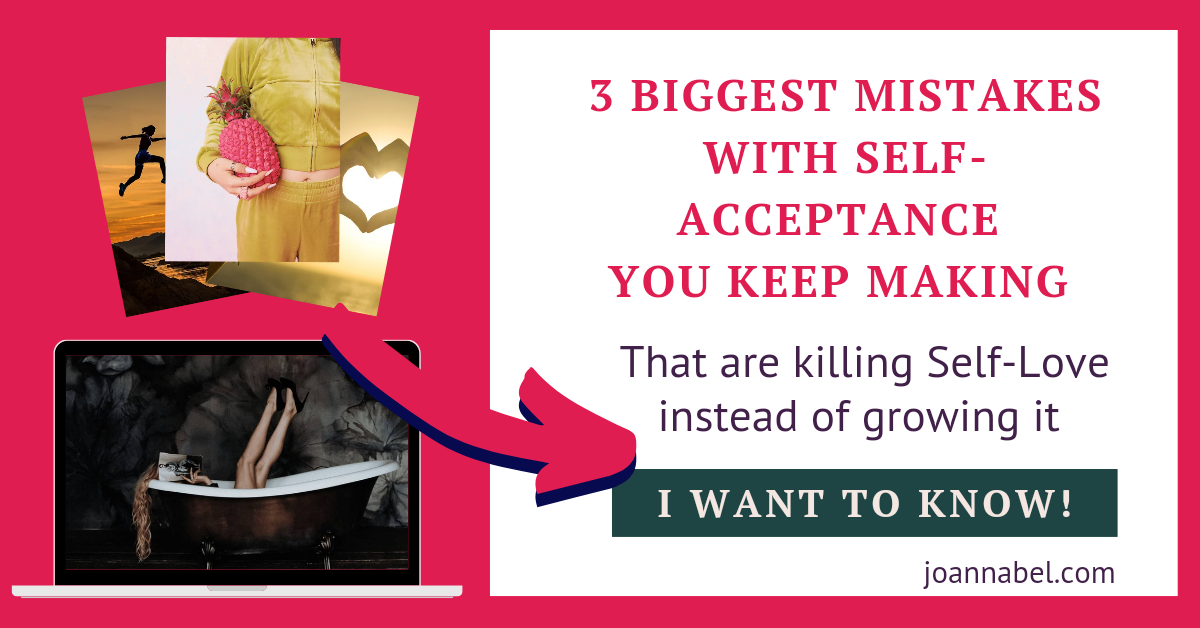 #9 JOURNALING APPS
Journaling apps provide a digital platform for individuals to engage in self-reflection, self-expression, goal setting, and personal growth.
They offer a range of features to enhance the journaling experience and support individuals in their journey of self-discovery and self-improvement.
These apps can be very useful for personal development due to:
Providing a convenient and accessible platform to write and store journal entries. They allow users to journal on their smartphones, tablets, or computers, eliminating the need for physical notebooks or journals, which makes it easier to maintain a consistent journaling habit.
Having organizational features, such as the ability to categorize entries, add tags, or create multiple journals. These features help users keep their journaling organized and make it easier to search for specific entries or topics of interest.
Security features like password protection, fingerprint or facial recognition, or encryption to ensure the privacy and security of personal journal entries. This provides a sense of confidentiality and peace of mind when writing and storing sensitive or personal information.
Allowing individuals to reflect on their thoughts, emotions, experiences, and personal growth journeys. Regular journaling can promote self-awareness, facilitate self-reflection, and aid in gaining insights into one's own patterns, values, and aspirations.
Having a positive effects on emotional well-being and stress reduction. Writing down thoughts and emotions can serve as a therapeutic outlet, helping individuals process their feelings, reduce anxiety, and gain clarity in challenging situations.
Provide features to set goals, track progress, and document achievements. Users can create to-do lists, set intentions, and monitor their progress towards personal or professional goals, so that they stay accountable, motivated, and focused on their desired outcomes.
Offering features to incorporate multimedia elements such as photos, videos, or voice recordings enhancing self-expression and allowing individuals to add visual or auditory elements to their journal entries, making the journaling experience more personalized and dynamic.
Apps like Day One, Journey, or Penzu make it easy to document your thoughts, gratitude, and experiences.
You may be interested to check also:
#10 PRODUCTIVITY AND TIME MANAGEMENT APPS
By leveraging productivity and time management apps, individuals can streamline their tasks, prioritize effectively, and optimize their productivity.
These apps provide tools and features that can support you in managing their time, improving focus, and achieving your personal and professional goals more efficiently.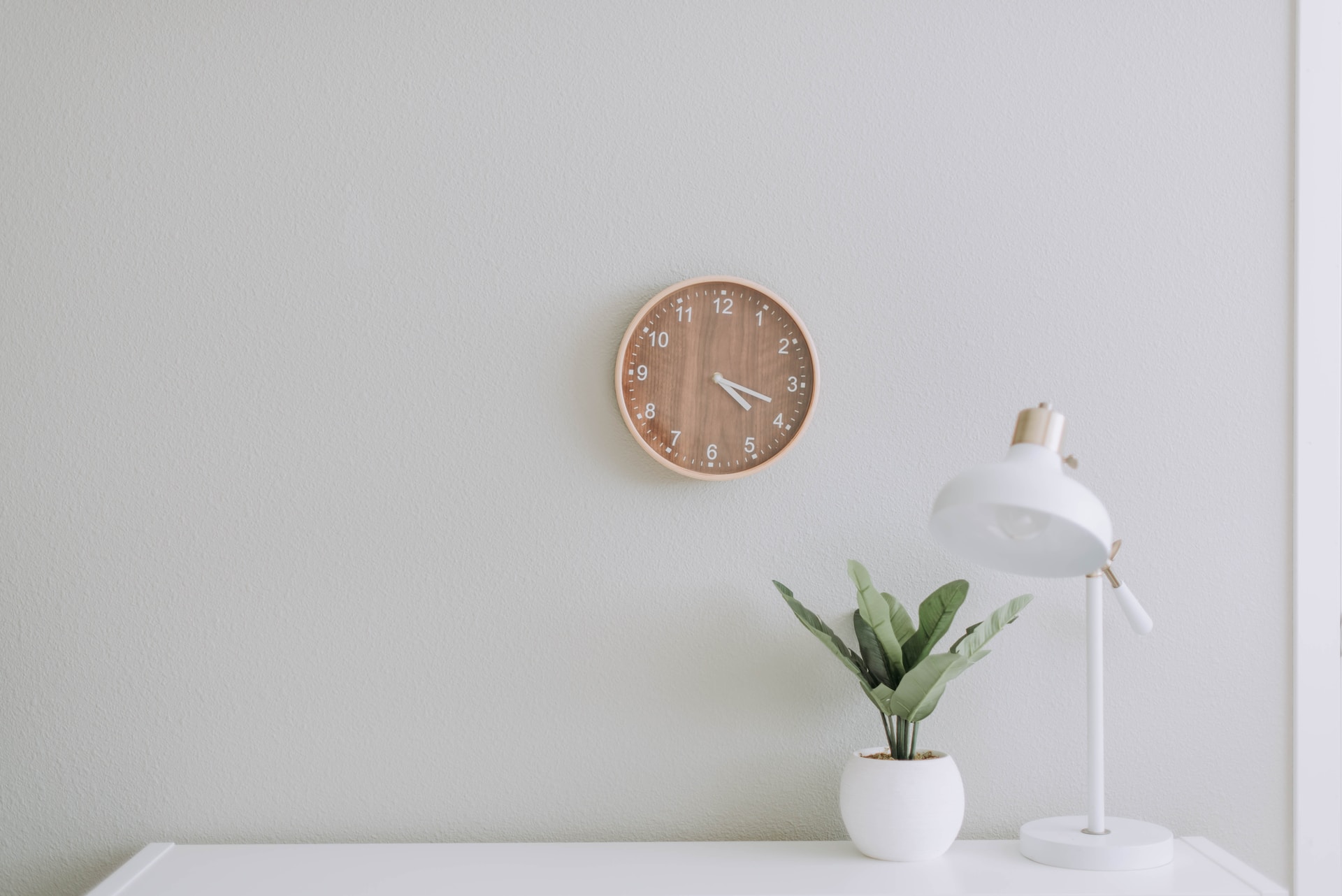 Productivity and time management apps can be valuable tools for personal development as they:
Can help individuals organize and manage their tasks and projects more effectively by allowing users to create to-do lists, set deadlines, prioritize tasks, and track progress. By having a clear overview of their tasks and projects, individuals can improve their focus, productivity, and time management skills.
Often include features for tracking and analyzing how time is spent. This awareness allows individuals to make more informed decisions about how to allocate their time and prioritize tasks.
Have features to help individuals maintain focus and minimize distractions because they can include tools such as pomodoro timers, website blockers, or notification management, enabling users to create a conducive work environment and improve concentration.
Allow users to set goals and track their progress – by defining specific objectives and monitoring their achievements, individuals can stay motivated, maintain accountability, and measure their overall progress in personal and professional endeavors.
Assist in building positive habits and routines considering that they offer features like habit trackers, reminders, and streak counters to support individuals in establishing consistent and productive habits.
Some of them are designed for collaboration, allowing teams to work together more efficiently by providing shared task lists, project boards, and communication channels, enabling effective collaboration, delegation, and coordination among team members.
Provide analytical insights and reports that offer a deeper understanding of work patterns, time usage, and productivity trends. These insights can help individuals identify areas for improvement, optimize their workflows, and make informed decisions regarding enhancing their productivity and time management skills.
Apps like Todoist, Toggl, or Forest can assist you in managing your time effectively, improving productivity, and staying focused on your tasks.
#11 WORKSHOPS AND SEMINARS
Generally speaking, workshops and seminars:
offer a structured learning environment,
foster engagement and networking opportunities,
provide inspiration and motivation, and
contribute to ongoing personal and professional development.
Going to events like that can be an enriching experience that supports you in your quest for growth, learning, and self-improvement.
Attending workshops, seminars, and conferences focused on personal development can provide opportunities for learning, networking, and gaining insights from experts in the field, because they usually cover topics like leadership, motivation, personal growth strategies, and specialized skills.
They can be pretty useful and beneficial for personal development as they:
Offer opportunities to learn from experts and industry professionals in a specific field or topic and provide focused and in-depth knowledge on a particular subject, allowing you to acquire new skills, techniques, and insights relevant to your growth path.
Involve interactive activities, exercises, discussions, and case studies, and this format promotes active engagement and participation, facilitating a deeper understanding of the content and encouraging practical application of the concepts learned.
Provide platforms for networking and connecting with like-minded individuals who share similar interests or goals, considering participants can engage in discussions, share experiences, and establish meaningful connections, expanding their professional network and support system.
Feature keynote speakers or industry leaders who can inspire and motivate attendees, because their stories, insights, and experiences can ignite passion, ambition, and a sense of possibility, inspiring individuals to take action and pursue their own personal and professional goals.
Offer individuals an opportunity for self-reflection and self-discovery. Engaging with new ideas, perspectives, and concepts can challenge existing beliefs, broaden perspectives, and encourage personal growth and self-awareness.
Bring avenues for continuous learning and professional development, by enabling to stay updated on the latest trends, advancements, and best practices in their respective fields. This way participant can enhance their knowledge, skills, and expertise, positioning themselves for growth and advancement.
Open space for receiving guidance, feedback, and mentorship from experts and industry professionals – participants can seek advice, ask questions, and gain valuable insights, benefiting from the expertise and experience of those leading the event.
3 Biggest Mistakes With Self-acceptance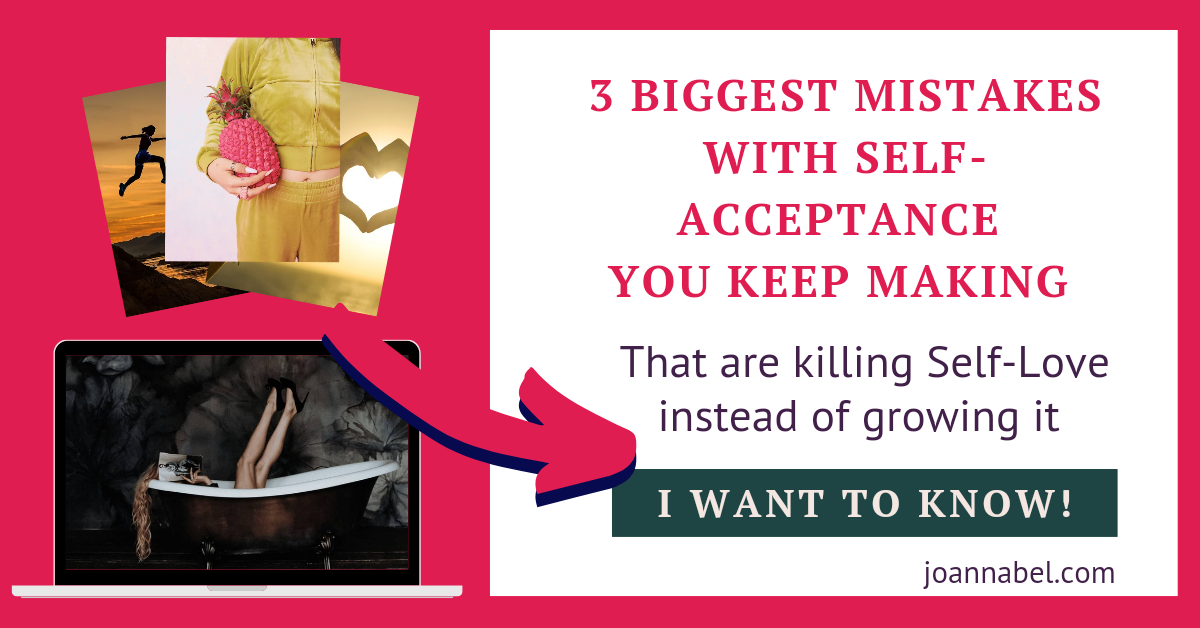 #12 HABIT-BUILDING GAMES
This may sound counterintuitive to some, but think about it – gamification can make habit-building more engaging and therefore easier.
Habit-building games can be helpful for personal development in the following ways:
Habit-building games leverage the principles of gamification to make habit formation more engaging and enjoyable. By incorporating elements such as challenges, rewards, levels, and progress tracking, these games transform habit-building into a fun and interactive experience, increasing motivation and engagement.
They often allow users to set specific goals and track their progress over time, which helps stay accountable, monitor habits, and celebrate milestones and achievements. The visual representation of progress in a game format can be highly motivating.
These games employ positive reinforcement strategies to encourage desired behaviors – players receive rewards, points, badges, or virtual currency when they successfully perform their target habits. This positive feedback loop can reinforce the habit and increases the chance it'll stick.
Habit-building games often incorporate the concept of a streak, where individuals are rewarded for maintaining a streak of consecutive days of habit completion, which promotes consistency and helps with establishing a strong habit loop.
Many habit-building games offer social features that allow users to connect with friends or a community, which creates more accountability and support as users can share their progress, compete with others, or engage in friendly challenges.
Habit-building games can be designed to focus on specific skills or areas of personal development. For example, there are games that help individuals practice mindfulness, improve time management, develop exercise routines, or learn new languages. By integrating learning elements into the game mechanics, individuals can develop valuable skills while building positive habits.
Some habit-building games provide tracking and insights into behavior patterns and progress – users can gain a better understanding of their habits, identify obstacles or triggers, and make informed adjustments to their routines. This self-awareness could empower individuals to make positive changes.
Apps like Habitica, SuperBetter, or Fabulous turn habit development into a fun and rewarding experience by incorporating game elements and challenges.
While habit-building games can be motivating and supportive, it's important to note that they should complement a broader approach to personal development.
Building habits in real-life contexts and addressing underlying motivations and behaviors outside of the game environment remains crucial for sustainable personal growth.
#13 FINANCIAL MANAGEMENT APPS
Financial management apps provide you with the tools and insights necessary to gain control over your finances, develop responsible financial habits, and work towards their financial goals.
They empower making informed financial decisions, optimizing expenses, and cultivating a stronger foundation for long-term financial well-being.
Financial management apps can provide significant assistance in personal development:
They offer features to create budgets, track expenses, and monitor financial transactions. By organizing and categorizing expenses, individuals can gain a clear understanding of their spending habits and make informed decisions about their financial priorities.
These apps often include tools to set financial goals, such as saving for a specific purchase, paying off debt, or building an emergency fund. By setting goals and tracking progress, you can stay motivated, stay on track, and make steady progress towards your financial objectives.
Many financial management apps provide educational content, resources, and insights to enhance financial literacy. They may offer articles, tips, and personalized recommendations on topics such as budgeting, investing, saving, and debt management.
Financial management apps often integrate with bank accounts, credit cards, and other financial platforms, allowing for automated tracking and categorization of transactions. This automation saves time and effort in manual tracking and provides an accurate overview of one's financial situation.
They analyze spending patterns and provide insights into where money is being allocated. By identifying areas of excessive spending or potential cost-saving opportunities, you can make adjustments, optimize expenses, and work towards financial stability and long-term financial goals.
These apps often include features to set bill reminders, schedule payments, and avoid late fees or penalties. By keeping track of payment due dates and providing reminders, you can stay organized and maintain financial discipline.
Some financial management apps offer features for tracking investments and managing investment portfolios. This allows monitoring investment performance, goals tracking, and making informed investment decisions to increase wealth over time.
Apps like Mint, YNAB (You Need a Budget), or Personal Capital assist you in budgeting, tracking expenses, and achieving financial goals.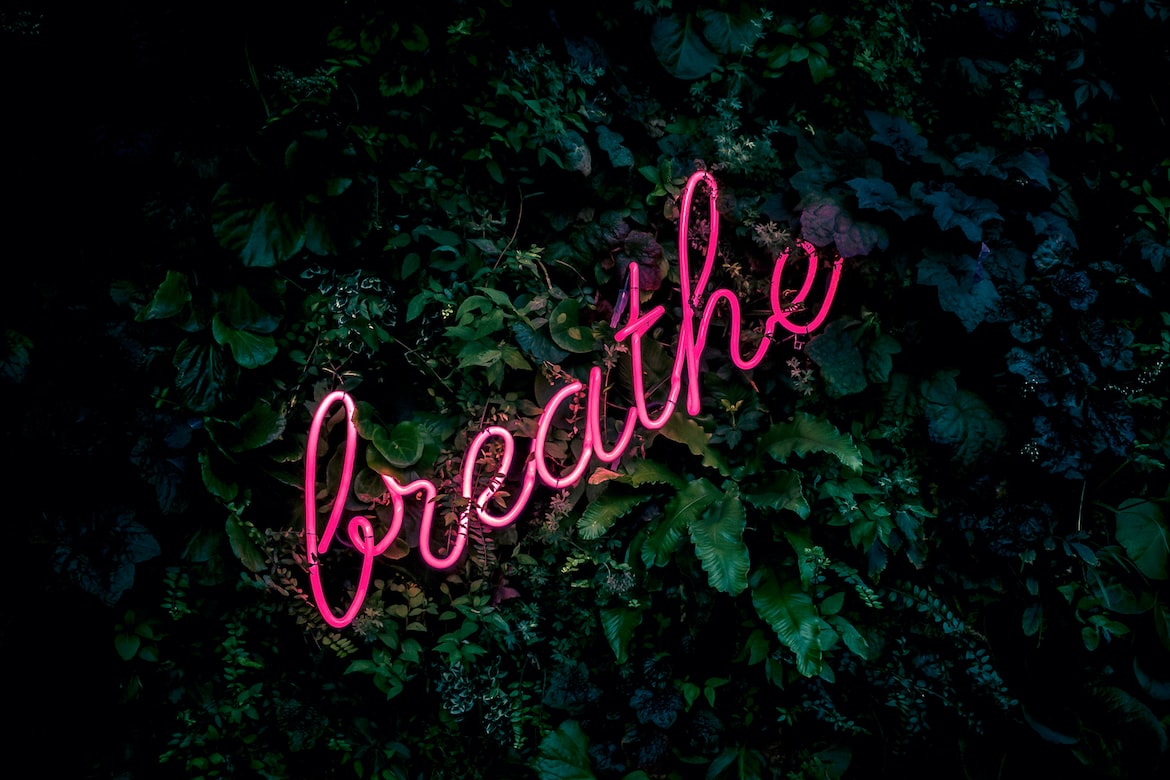 #14 HABIT TRACKING APPS
Habit tracking apps provide a structured and visual way to monitor, reinforce, and modify habits.
They promote self-awareness, accountability, and goal achievement, making it easier to establish positive behaviors and focus on or enhance self-improvement efforts.
Let's see why these apps are a good tool for personal development:
They help become more aware of daily habits and routines – by logging and tracking your activities, you can see patterns, identify areas for improvement, and hold yourself accountable for your habits. This awareness can lead you to make positive changes and establish healthier habits.
These apps enable setting specific goals and track progress over time. By setting measurable objectives and regularly monitoring your habits, you can work towards achieving your goals, as you have a representation of progress that can support a feeling of accomplishment and motivate you to stay consistent.
They encourage the formation of new habits by providing reminders and prompts to engage in desired behaviors. They often allow users to set reminders at specific times or locations, helping to establish routines and reinforce positive habits.
Habit tracking apps generate data and insights on habit patterns and progress, that can help you understand your habits better, recognize triggers or barriers, and make informed decisions to modify or optimize behaviors. Data visualization tools facilitate self-reflection and adjustment.
Many habit tracking apps incorporate streaks or rewards to incentivize consistent habit adherence, so users can earn rewards, badges, or points for maintaining streaks, which adds a gamified element to habit formation.
Some habit tracking apps allow users to join communities or share their progress with friends, which enables creating a support network where individuals can seek encouragement, share tips, and celebrate milestones with like-minded individuals.
These apps offer flexibility in setting up and customizing habits according to one's preferences and goals. Users can choose the habits they want to track, set their own criteria or targets, and tailor the app to their specific needs, allowing for personalized habit tracking accommodating different lifestyles and objectives.
Apps like Habitica, Streaks, or Habitify can help you track and build new habits, providing motivation and accountability.
3 Biggest Mistakes With Self-acceptance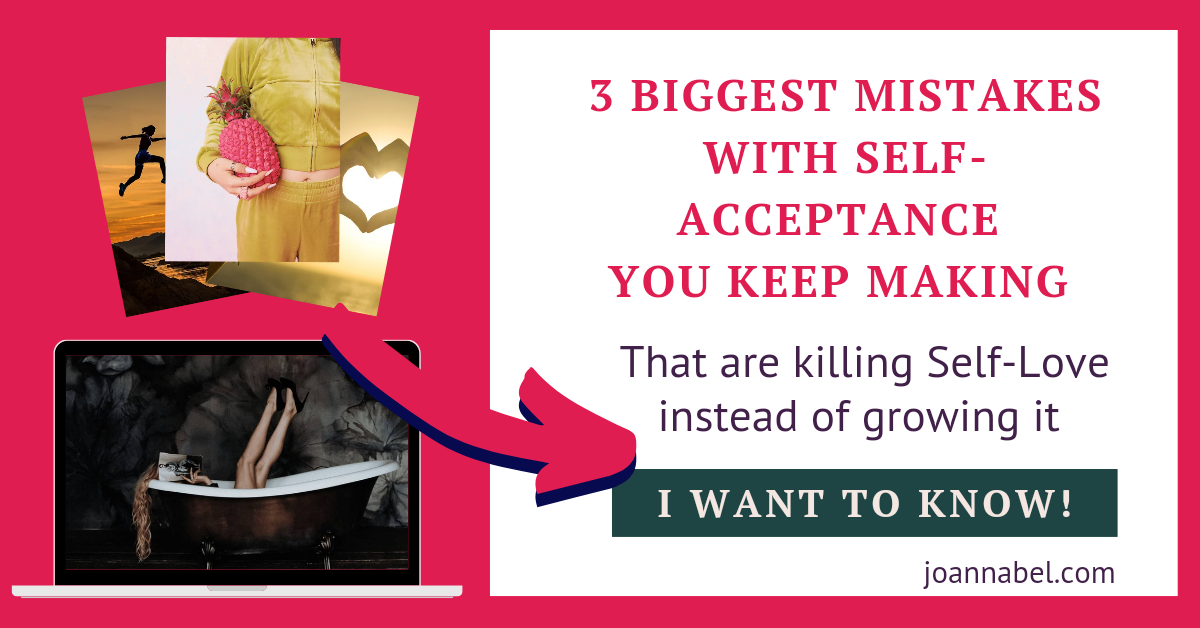 #15 COACHING AND MENTORING
Coaching and mentoring relationships offer personalized guidance, expertise, and support tailored to an your specific needs and goals.
They provide a structured and supportive environment for personal development, enabling you to unlock their potential, achieve your goals, and experience transformative growth.
Working with a personal coach or mentor can provide valuable guidance, support, and accountability for personal development, because they can help you set goals, develop action plans, and provide feedback as you work towards self-improvement in whatever area of life.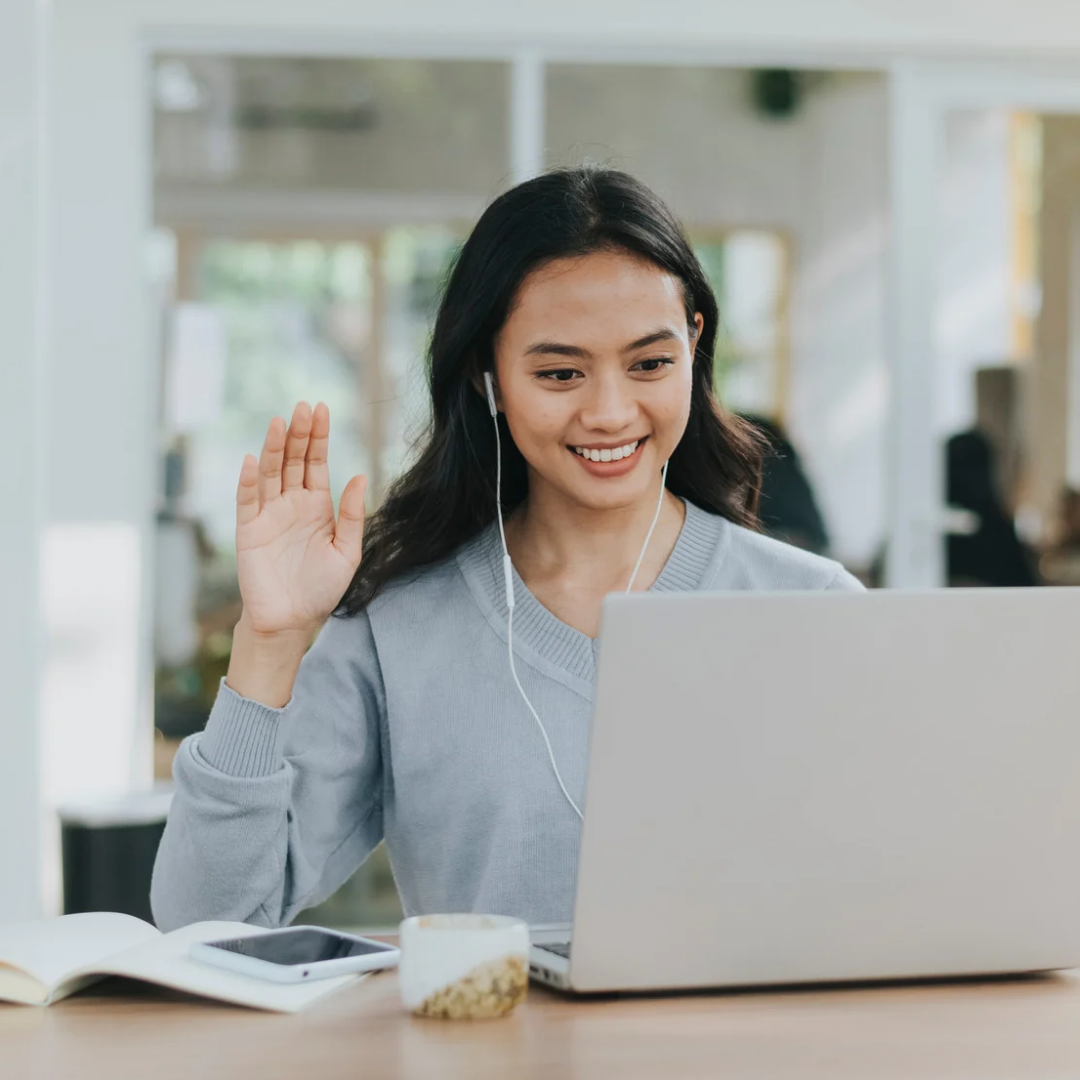 Coaching and mentoring are highly beneficial for personal development due to:
Guidance and support: they provide valuable guidance, support, and expertise, offer insights, knowledge, and perspectives based on their experience, helping you navigate challenges, identify strengths, and capitalize on opportunities.
Goal clarity and action planning: coaches and mentors assist in clarifying goals and aspirations, help define specific objectives, create action plans, and establish milestones to track progress. By setting clear goals and developing actionable strategies, you can make meaningful progress towards your personal and professional aspirations.
Accountability and motivation: these experts provide accountability and motivation, hold your responsible for your commitments, track progress, and provide encouragement and support along the way. This accountability helps with staying focused, overcoming obstacles, and maintaining momentum towards the desired outcomes.
Skill development and feedback: they can support you in developing specific skills and competencies relevant to your personal growth path. They offer targeted feedback, suggest improvement strategies, and provide opportunities for skill practice and development, all of which enables you to enhance your capabilities and reach full potential.
Self-reflection and self-Awareness: they facilitate self-reflection and promote self-awareness through guided questioning and exploration, which helps gain a deeper understanding of your values, beliefs, strengths, and areas for improvement. This enables you to make informed choices, align actions with your values, and foster personal growth.
Expanded perspectives and networking: these individuals bring diverse perspectives and experiences to the table because challenge your thinking, broaden your horizons, and expose you to new ideas and possibilities. Additionally, they usually have extensive networks and can provide valuable introductions or connections, opening doors to new opportunities and resources.
Emotional support and confidence building: these people provide emotional support and create a safe space for you to express your thoughts, concerns, and aspirations. They help with building confidence, managing self-doubt, and overcoming limiting beliefs or fears that usually hinder personal development.
Platforms like Coach.me, WisdomMoon, Nommii, and Fingerprint For Success connect individuals with experienced professionals who provide guidance, support, and expertise to help them achieve personal and professional growth, with the exception of Fingerprint For Success which is powered by AI coach Marler, the first AI coach that uses science-based coaching methods and study on human development.
#16 GRATITUDE APPS
Gratitude apps serve as tools to cultivate a mindset of gratitude, enhance well-being, and promote positive personal development, providing a convenient and accessible platform for engaging in regular gratitude practice, bringing more meaning, fulfillment, and connection in life.
These apps can be a beneficial tool for personal development in the following ways:
Cultivating gratitude practice: they encourage you to develop a regular habit practice by prompting you to reflect on and express appreciation for the positive aspects of your lives. This is done through prompts, reminders, or gratitude journaling features to facilitate the habit of acknowledging and appreciating the good things, big or small, that we all experience.
Positive mindset and mental well-being: engaging in a gratitude practice has been shown to promote a "positive" mindset and enhance mental well-being. By finding more balance between negative and positive thinking, and allowing both of these to exist, anyone can shift their perspective and increase feelings of contentment for what these apps provide a dedicated space for by promoting focus on gratitude.
Increased self-awareness and reflection: these apps facilitate self-reflection and self-awareness by encouraging you to take time to think about and appreciate the positive experiences, relationships, or qualities you have. This reflective process brings deeper insights into what brings you joy and fulfillment, helping you prioritize what matters most to you.
Stress reduction and resilience: practicing gratitude has been linked to stress reduction and increased resilience. By consciously recognizing and appreciating the good, individuals can build emotional resilience and find moments of joy and gratitude amidst adversity.
Tracking progress and growth: they typically provide features for tracking gratitude entries over time which enables observing progress, notice patterns, and witness personal growth in order to reinforce the practice of gratitude and provide a tangible record of positive experiences and success.
Daily reminders and mindfulness: gratitude apps often include features to set daily reminders or notifications which prompt you to pause, reflect, and focus on gratitude in your busy life, cultivate mindfulness, increase present-moment awareness, and develop a habit of appreciating the present.
Apps like Gratitude Journal, Happyfeed, or Bliss help you cultivate gratitude by allowing you to record and reflect on things you're grateful for.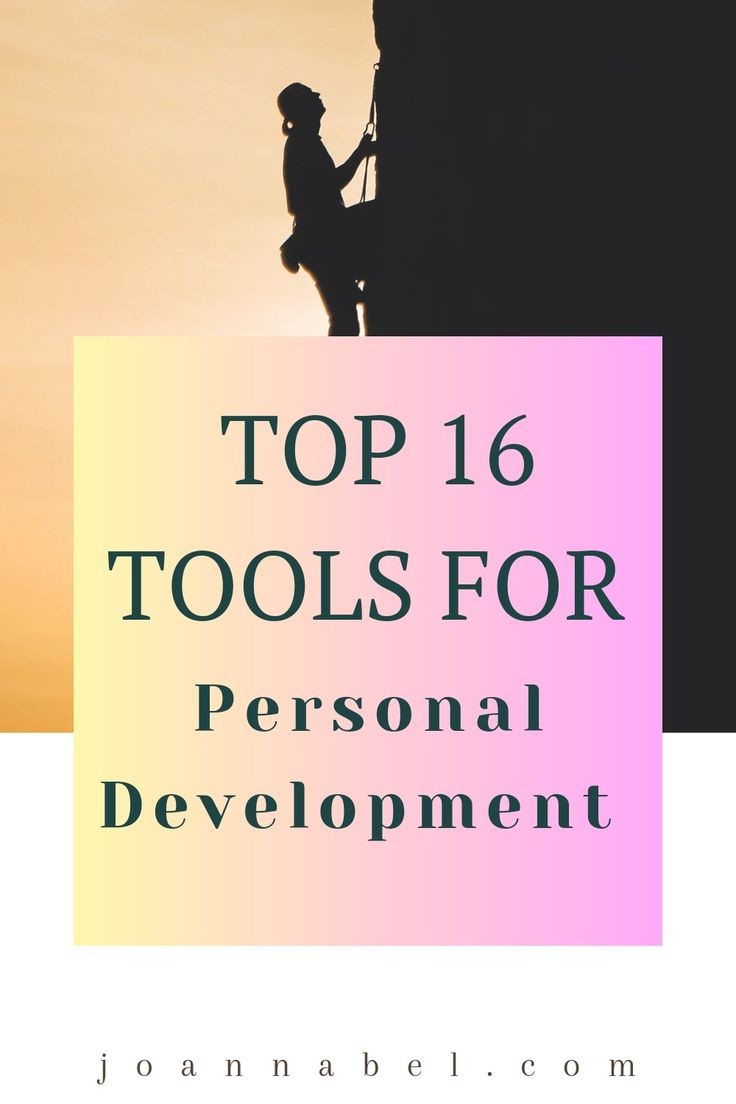 Latest Post
RELATED:
FINAL THOUGHTS ON TOOLS FOR PERSONAL DEVELOPMENT
Throughout this post, we have explored a diverse range of tools for personal development that can support and accelerate your personal growth.
And you've seen how each tool offers unique benefits and resources to empower you on your path.
But it's important to choose the tools that resonate with you and align with your specific goals and aspirations. So permit yourself to experiment with different tools, and don't be afraid to adapt and refine your approach as you progress.
Remember to be patient with yourself and celebrate even the smallest victories along the way because personal development is not a race, it's a deeply personal and transformative process that unfolds at your own pace.
By incorporating these helpful tools into your life, you have the opportunity to cultivate self-awareness, develop new skills, overcome challenges, and create a life filled with purpose and meaning.
Embrace those that resonate with you, and commit to a lifelong journey of growth, self-discovery, and success.
You can take the first step today because the power to shape your life lies within you.
Embrace it, embrace your potential, and create the life you envision.
Thanks for your attention and I'll see you in the next post! 👋 Here is one:
3 Biggest Mistakes With Self-acceptance