If you're looking to put a smile on the face of your loved ones who are personal growth and self-improvement enthusiasts you've landed on the right page! This list of gifts for personal growth and things to buy for self-improvement might be just what you need to help them make 2023 their growth year.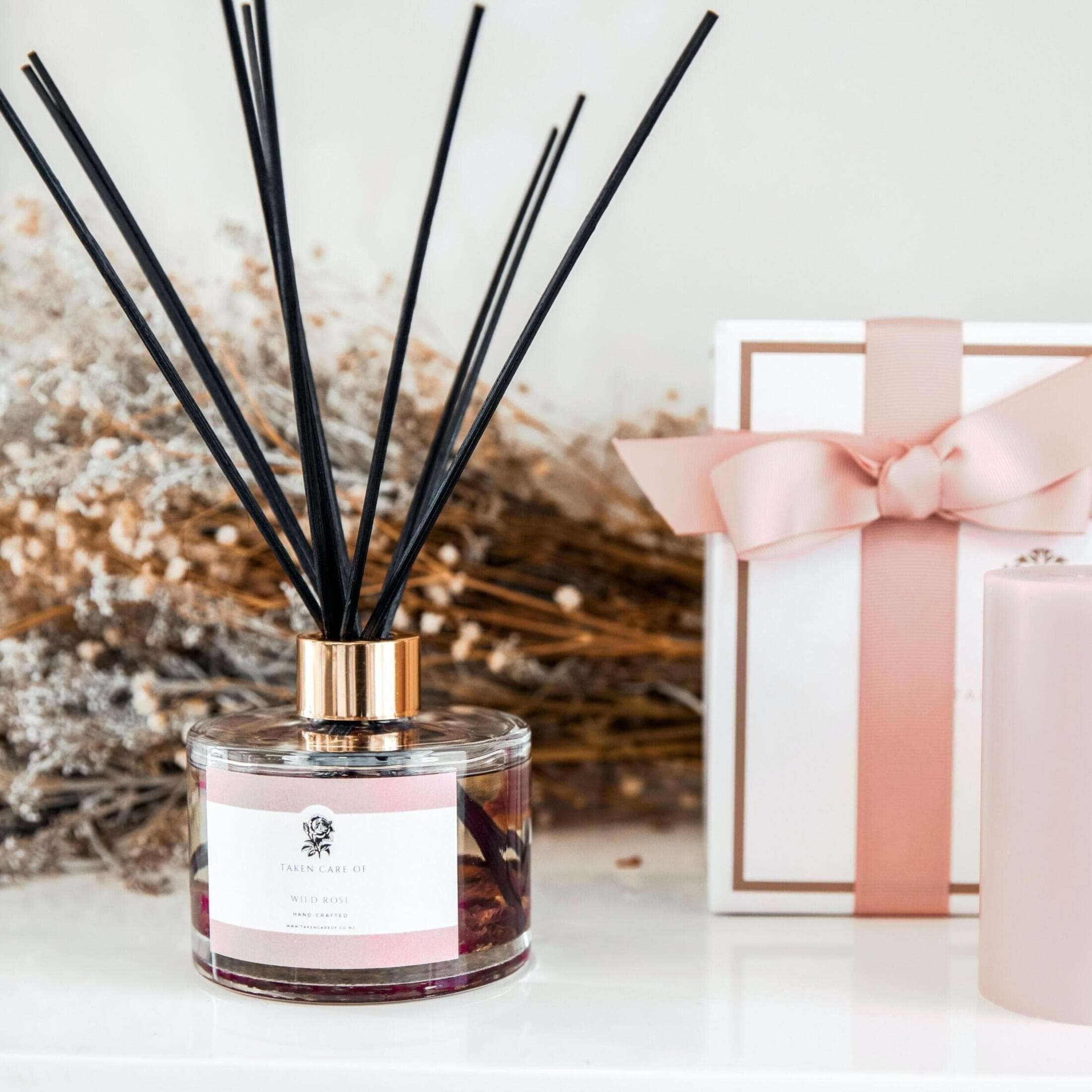 10 Distinctive Gifts For Personal Growth Enthusiasts To Level Up In 2024
No matter if you need someone to point out concrete holiday gifts for personal growth or holiday gift ideas just to get inspired, or other occasion-related options, like birthdays or anniversaries. The list that's in front of you is perfect for self-growth fans.
Most of them look for everyday personal development boost resources and that's exactly matching the gift ideas I'm suggesting here.
A good idea is also to combine some of them together to make extraordinary gifts for personal growth devotees!
So without further ado let's jump right ahead to the line-up!
This post has affiliate links which means that we make a commission from qualifying purchases at no additional cost to you. For more information read our Affiliate disclosure.
Note: Even though I am a licensed clinical social worker (LCSW), I am not your licensed clinical social worker (LCSW). This means engaging with our website is not considered a professional social worker and client relationship. This also means you should not consider this information as professional advice. Although we do put in every reasonable effort to provide the most accurate and reliable information, this does not replace professional advice, and you should not rely only on them. You still might need to consult a professional to introduce your particular situation, issue, problem, or position. Read our full Disclaimer here.
GIFTS FOR PERSONAL GROWTH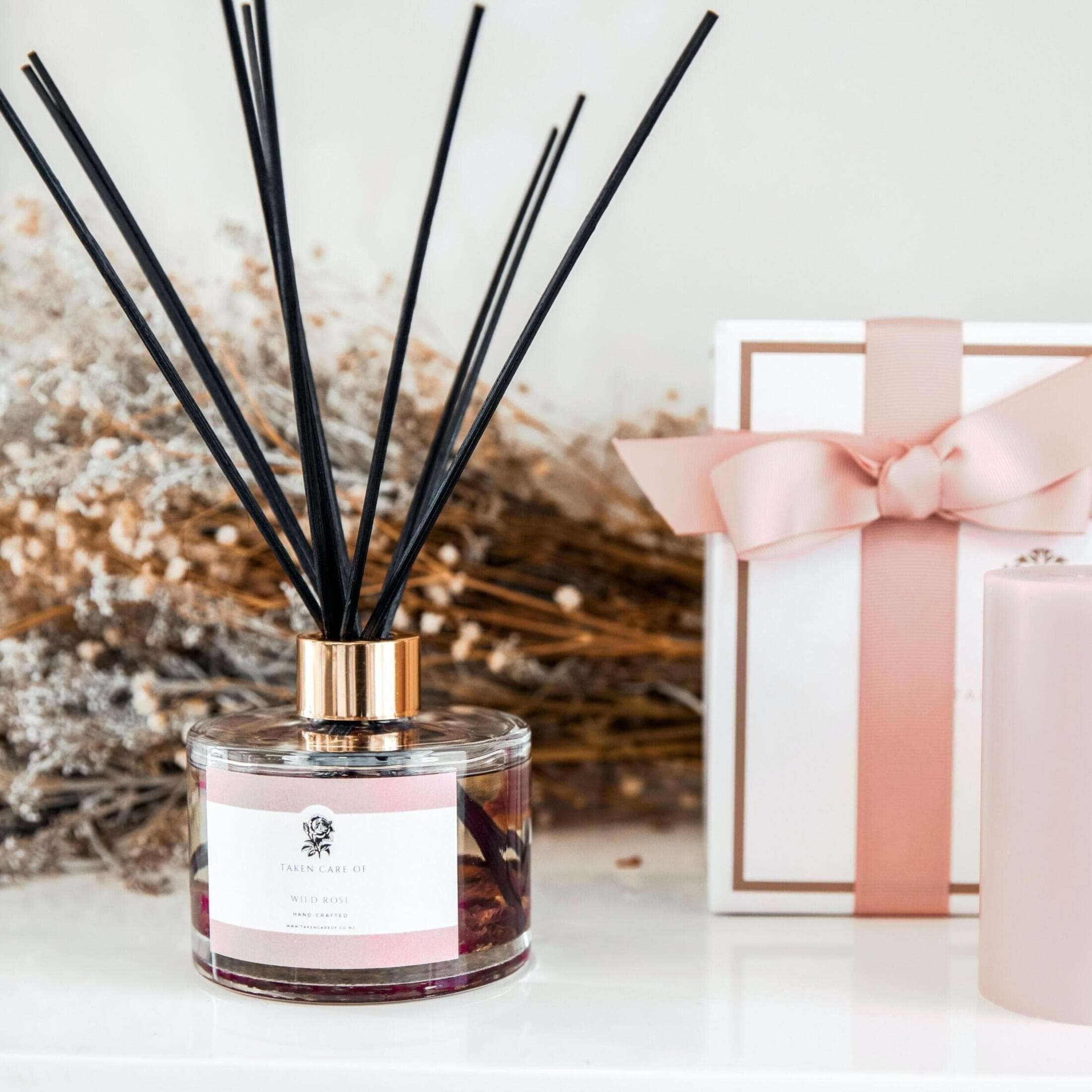 The items are not listed by order of importance. Enjoy and share this list with others!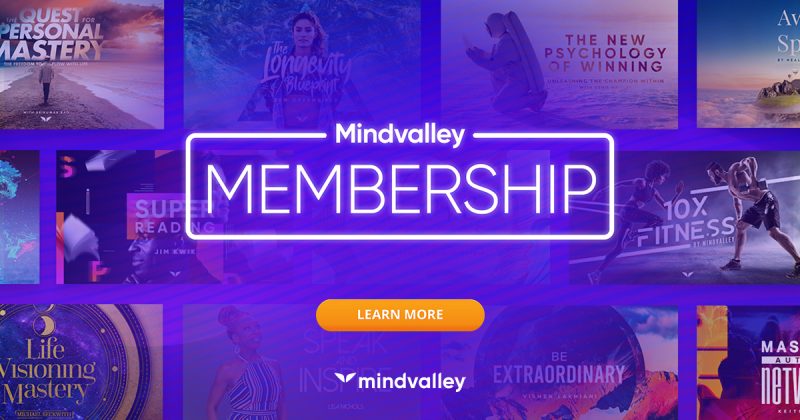 Mindvalley is a platform with numerous personal growth programs. And it's the biggest personal development company in the world.
What's really special about it is the fact that its customers learn from the instructors that are acknowledged and recognized worldwide as leading mentors in different areas of life for top-notch self-growth. And personal transformation.
Whether it's about creative problem solving, emotional intelligence, relationships, human literacy, mindset up-leveling, longevity, physical fitness, or career progress.
When you buy it for someone, you can be sure they'll remember it for the rest if their lives, because this platform has potential to really turn things around for them.
Mindvalley is always searching for top trainers in the world to bring them into an accessible ecosystem they've developed, so people are sure they are always learning from the proven experts in the field.
What your special someone can expect once they decide to engage with this platform is:
true self-discovery so that they can start identifying their real preferences, aspirations, goals, and dreams
setting meaningful goals that have the potential to fulfill their need for self-actualization as opposed to only living on someone else's terms and building someone else's dream in order to be accepted by the environment and perceived as successful
liberation from fabricated societal expectation and norms that not only don't serve them, but are in fact representing oppression which is suffocating their souls that only wants them to live in alignment with whom they truly are and not what society expects them to be
to finally awaken their authenticity by letting themselves be visible as opposed to being shy or ashamed of who they are deep down and what they want behind the closed doors
to acquire skills to make life decisions aligned with their core values and true desires coming from the depth of their being
begin stepping into their potential and move towards reaching full potential unique for them and different from anyone else's in the world
become skilled at self-love that holds the key to building the life of their dreams
finally become comfortable in their own skin, doing their own thing, and going where they truly want to go in life
build the life they are proud to call their own and experience lasting fulfilment because their consciousness is so expanded that they don't need to worry about whether things will work out for them ever again, as now they have skills and support to make them work.
You can first sign up for the FREE Masterclass to check things out for yourself, which is always recommended, and then you can easily decide.
Right now you can get a chance to enjoy Mindvalley Membership at a special price.
Personally, I value recommendations, but I prefer checking things out for myself more than anything.
Not every program, or every approach to a topic, has to be your cup of tea (that's the case with me for example), but there are over 100 to choose from that would be numerous times more expensive if you were to buy them separately.
Plus there are hundreds of meditations, seminars, challenges, lives to attend and you get access to a community of like-minded folks to connect with and relate to with each program.
My favorites are (the last two are FREE Masterclasses you can attend to get a closer look at the concepts and points of view):
If this sparked your interest then you'd definitely want to check out my blog post that explains what Mindvalley membership offers in more detail.
Here is the link to it: 30+ Transformational Online Personal Development Programs For Creating The Life You Desire.
You may find useful also:
Many people who favor self-growth are journal lovers! They journal daily and they continue doing so their whole life which is why getting them one just like this is always a great choice.
These vintage jornals come in various colors to choose from (I love pink and violet!) and they look classy and different in comparison to the designs we're seeing all the time.  No doubt it's the one-of-a-kind look. 
I love the excellent texture leather cover, gold-foil highlights, and gilded top edge which makes it shimmer. They really stand out!
---
On the other hand, if you believe they need something that's more structured and it's predefined so they can write down their answers then something like the Self-care Night and Day 90 Day Journal is a better option.
When people want to start with some practices it's often easier to have structure so we can have more confidence to begin, because it feels like it's less likely to make a mistake.
It's designed with a place to record activities and thoughts to be able to consider how they affect their mental and physical health. 
This 90-day journal gives them a path to creating a habit of regular self-care that they can carry on with it later on too. It's a best seller too!
It's a flawless gift for personal growth!

---
Here is another idea – the Mindfulness: A Day and Night Reflection Journal. This is a 90-day journal that involves morning and evening practices designed to help them track their progress and record their success as they work toward experiencing a more mindful life.
We can feel anxiety because we're having trouble focusing on the present moment and because it's hard for us to center and trust the process of our journey, or our path to our designed goals. Considering we're only focused on the future, fearing we won't succeed with our goals. And this journal can potentially help with that because the tracking of the progress is proof that we're headed the right way.
Each daily spread includes a morning practice for them to start the day intentionally and an evening practice for reflecting on their challenges and accomplishments.
You may be interested to check out later:
This extraordinary set is a kind gift for your close ones who are always looking for ways to improve their mood, balance stress, and practice gratitude regularly.
You probably know that folks who favor personal growth understand the importance of being grateful because it's the only way to receive more great things in life. And if we're never grateful then we'll never be satisfied any matter how great the things that life brings to us really are.
The gift set includes:
A Day and Night Reflection 90-day Journal to help center their days around positivity and gratitude.
Mini Book of Gratitude with over 150 quotes, inspirations, and contemplations on gratitude from various well-known writers and speakers.
Gratitude Scented Tin Candle – hand-poured candle filled with the finest ingredients of soy and cocoa wax scented with essential oils and delicate aromas of grapefruit and rose, the delicate aroma of this candle will fill your senses and heart with happiness and gratitude
Mood Tracker Planner serves for understanding emotional patterns but also for creating a healthier and more positive mindset. With an easy-to-use daily mood tracker, reflection prompts, and goal setting, this engagement calendar is just perfect for self-growth gift lovers. 
It's worth mentioning that we could all benefit from this big time, no matter how much or how little we're into self-growth!
It's entirely suitable for meeting their needs because it contributes to keeping track of mental health state which will support anxiety-relieving and stress control, tracking self-care and making plans for it, and so much more of course.
It's an amazing de-stress gift for holidays and other occasions, that will guide them to:
Reflect on emotions daily―gain insight into the mood patterns, triggers, coping mechanisms, and up and down turners.
Practice self-care―work through thoughtful prompts to boost their self-esteem and think more positively
Set meaningful goals―use observations to make lasting changes in life
Break free of anxiety and depression―regain control and master their reality.
Most of the guys who focus on their personal development are planners too.
Planners are organizational tools designed to help them manage their time, set goals, track progress, and stay organized.
They come in various formats, such as physical paper planners or digital planner apps, and offer features that assist with scheduling, task management, goal setting, and habit tracking.
Consider this daily planner that will help:
excel at time management,
reach goals, and
boost personal growth.
It has a separate page for each day of the week and an hourly schedule, main daily goal, priorities, to-do list, and daily productivity review area.
Related:
Books are just classic and most personal development seekers love them. Here is a shortlist of book ideas to consider and you can't go wrong with either one of them.
Let's quickly go through the list.
The author explains how so many of us decide to live on other people's terms instead of ours. And then suffering for not being in charge of our lives and feeling inadequate. 
It provides motivation to start putting our happiness first and stop letting other people tell us what to do or why things we want can't be done, but without losing our close ones.
Mastering this is super beneficial not just for self-growth but it can be lifesaving also for mental health. 
This book guides the reader towards releasing the imposed definitions of the imperfect life and embracing living authentically. 
The author praises authenticity because of its ability to lead us to establish a practice perfectly imperfect life we need.
Anyone can relate to this, considering we're all fighting those battles with others or within us.
The Big Leap delivers a proven method for identifying which of the several existing fears prevents us from reaching our personal upper limit and then breaking through that limitation to achieve what the author defines as our Zone of Genius.
The author provides a clear path for reaching our true potential and achieving success in different areas of life.
If you need more book recommendations, I have other blog posts you may find helpful:
The author of the book explains how the effects of living in the dark – keeping all our supposedly distasteful impulses hidden lead us to a disproportionate frustration and anger about the behaviors of our siblings, friends, or colleagues.
As she describes this doesn't permit us to reconcile similar impulses in ourselves which is why we waste our own energy judging others instead of showing compassion. 
But more than that, we deny ourselves the power and autonomy of living authentically.
This would be an extraordinary gift for your gift receiver if they are into space decoration and interior design because they're very intentional about making all the spaces they spend their time warm, nurturing, and comfortable.
You can check out Home Design Institute, a French educational platform that specializes in the field of Interior and Landscape Design. It offers wide variety of online courses that they can enroll in, based on their specific interest and level of expertise or skills.
I'll mention some of them.
Interior Design Professional Course: If you're thinking about gifting them the Interior Design Professional Course at the Home Design Institute, you should know that this is a 10-month online program. During those months where they'll dive deep into the world of interior design, gaining all the knowledge and skills thry need to tackle interior design projects like a pro.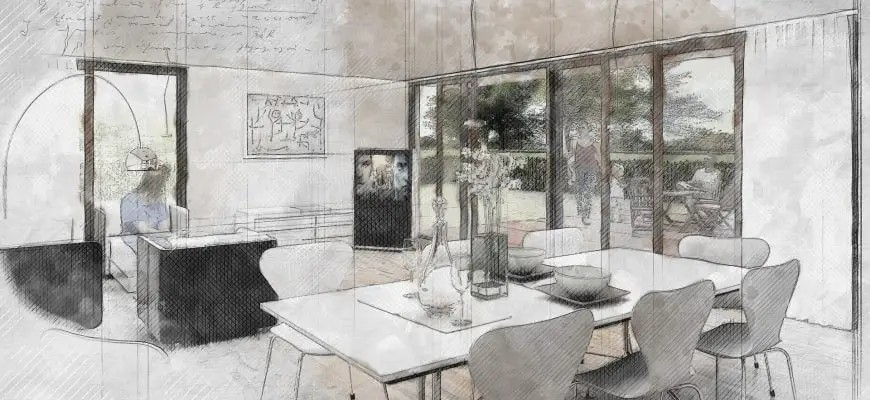 Interior Design Fundamentals – FREE online course: If they're dreaming of kickstarting a career as an independent interior designer, this free online Interior Design course may be right for them. By the end of it, they'll have the skills to whip up basic designs that'll spruce up any room.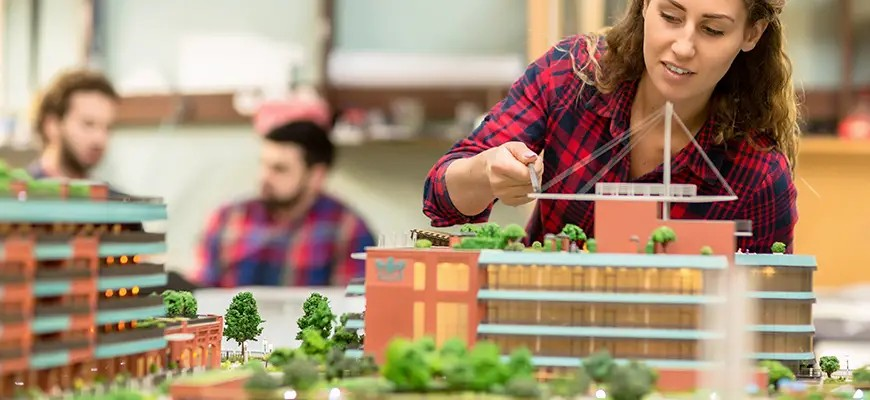 Landscape Design – online course: In this course, they'll discover how to shape their unique view of the world, nurture their creativity and gain a hands-on understanding of how different plants, shrubs, and trees come together in perfect harmony throughout the year. The goal is to have all the tools they need to create a well-rounded and polished landscape design, from the initial concept to the final touches. They'll develop a deep understanding of how to enhance visual and practical skills, becoming well-versed in plants, hard landscaping materials, and how to integrate them seamlessly into the landscape while considering the surrounding context and existing features.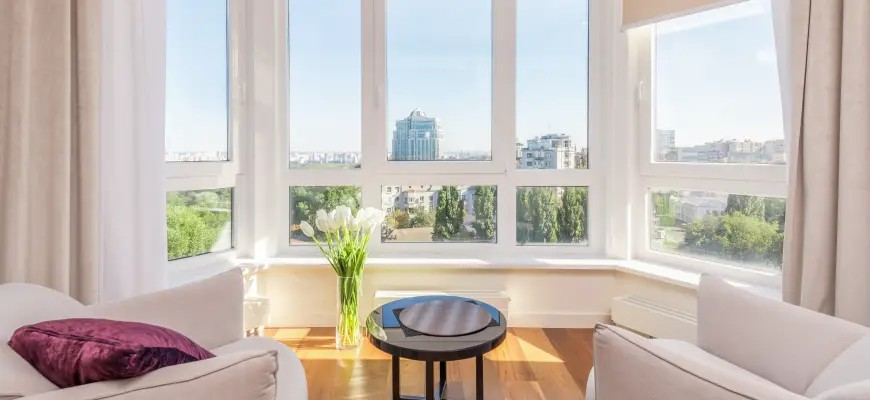 Sustainable Interior Design: This course was born in response to the fast-paced changes in our global climate and the increasing need for projects that make a positive environmental impact. It's all about reshaping our perspective on interior design. Your gift recipient will dive into fresh materials, strategies, and tools, aiming to spark creativity and craft designs that not only stand out but also do good for the environment.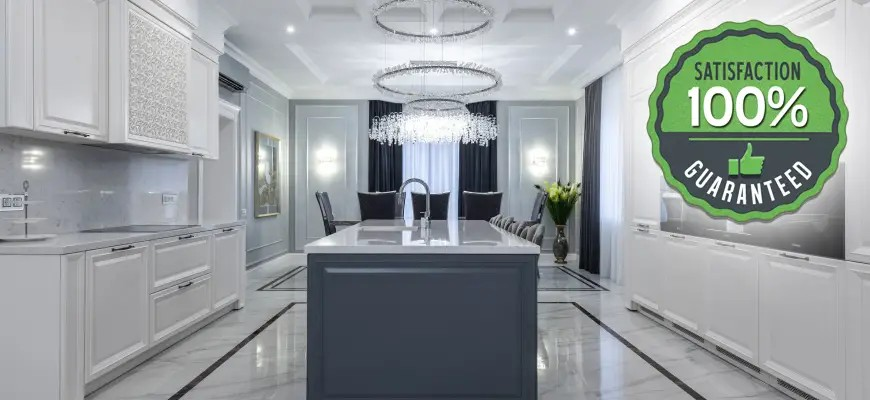 Kitchen Interior Design Course: In this course, they'll gain the essential tools, guidance, and hands-on experience to craft beautifully functional kitchens in various styles. They'll have the chance to collaborate with seasoned experts in the field of kitchen design, delving into diverse topics like lighting design, sustainability, rural kitchen concepts, and the psychology of color. No matter if starting from scratch or already a pro, this course will bolster their kitchen design skills, ensuring they can approach any culinary space with confidence and expertise.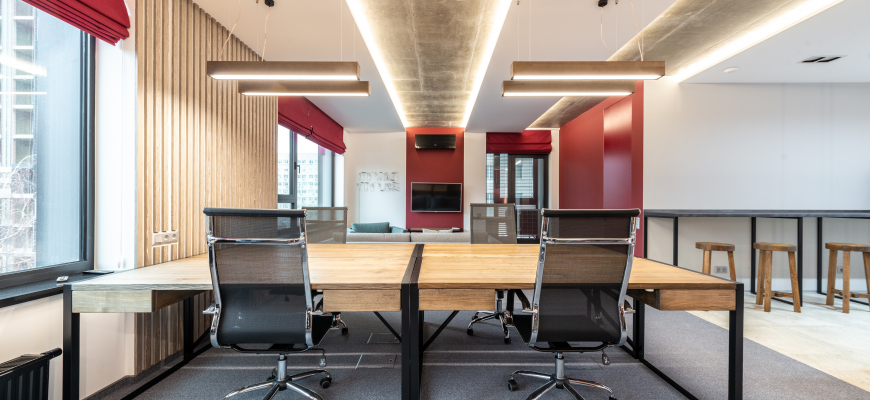 Office Interior Design Course: This course is ideal for enhancing interior design skills with a focus on office spaces. It covers diverse topics like ergonomics, creative office spaces, and large-scale interior design for office buildings. They'll receive comprehensive guidance, from crafting functional and unique offices to practical project support. Along with tools, resources, and project feedback, they'll access exclusive content aimed at boosting creativity, innovation, and confidence in creating exceptional interior design experiences.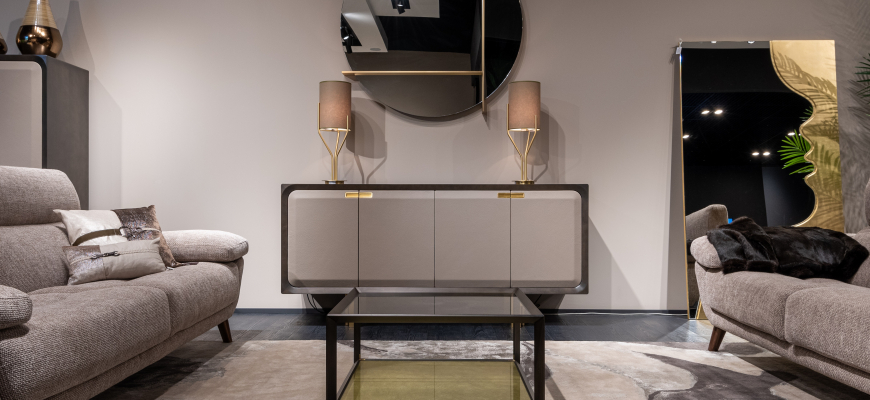 Scandinavian Interior Design: enroll them to look into the guiding principles, guidelines, tools and techniques to create amazing projects of any setting. With all practical tasks and developed projects, they'll finish the course with a new level of knowledge and experience that will enable them to take on any type of Scandinavian design in the future.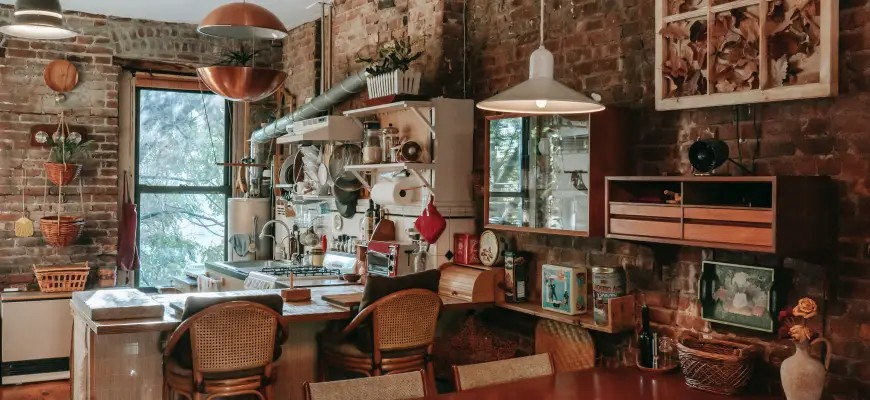 Interior Design Decoration Course: Interior decoration encompasses the strategic placement of furniture, the selection of colors, textures, textiles, coatings, and the careful curation of ornaments, accessories, and lighting. The objective is to achieve a harmonious and functional aesthetic in any space. This course is designed for both beginners and professionals seeking a deep understanding and practical skills in this discipline.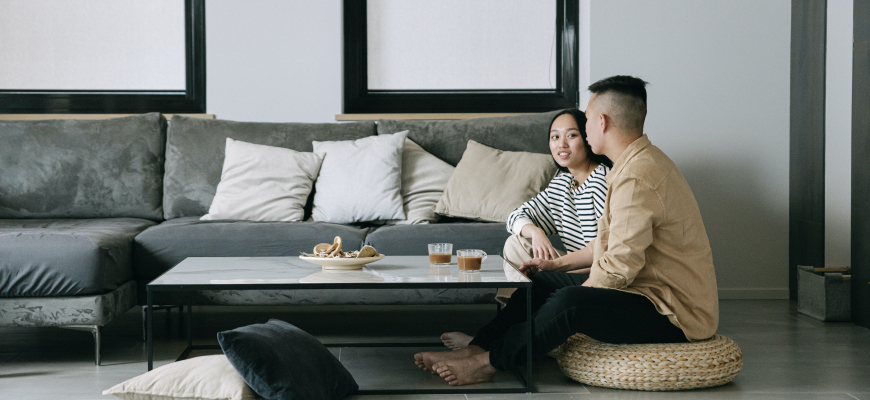 Japandi style – What is Japandi and how to create Japandi interiors?: Japandi is a design style that blends the minimalistic aesthetics of Scandinavian and traditional Japanese interior design. Its appeal lies in the fusion of simplicity, elegance, and eco-friendliness. This versatile style is suitable for various settings, be it homes, offices, or commercial spaces. This course delves into the intricacies of its functionality and offers insights on how to effectively incorporate it into interior design projects, making it a unique and advantageous design choice.
With this platform they could go from a beginner to pro using their courses, and even start offering their services or even start an interior design business. Their certificates are recognized and valid in the entire EU.
Love Life features 30 Pop-Open Cards each with a different and unique inspiring message inside to cherish life. It's great for your loved ones and you can also add a personal note too.
A nice idea is to dedicate these cards to one person for motivation each for one day of the month – here's a thought if you're up for a little DIY action – you can put them in a jar and decorate the jar to make it more personal and totally unique so your loved one can choose a random one each day and be surprised!
Self Love and Motivation – inspirational daily calendar with positive quotes for every day. This is actually a motivational desk calendar that acts as a unique empowerment book that's packed with carefully designed:
daily inspirational quotes,
positive affirmations, and
self-reflection questions.  
They're evergreen and perpetual, hence they never expire.
Even though it's described as a gift dedicated to women, I wouldn't look at it that strictly. It doesn't really have to be, considering the messages can apply to anyone and it consists of different colored cards. Naturally, it's a personal preference.
YOU MAY ALSO LIKE:
10. Self-Love Workbooks, Books, Cards, or Programs as Gifts for Personal Growth
Folks who engage in self-growth activities are aware that it leads to increasing self-love so they learn about it and practice it as much as possible. This is why self-love programs, workbooks, journals, books, and cards are amazing choices for them.
Here are some gift suggestions:
What the self-love workbook provides are:
Proven techniques and exercises
Inspiring prompts, reflective exercises, introspection  for changing limiting beliefs, and activities to increase the motivation level
Empowering affirmations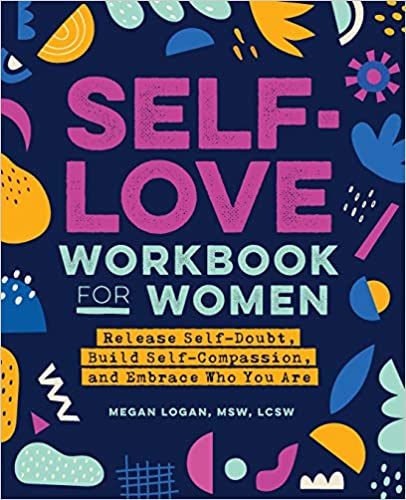 It's created by an LCSW and MSW, which means she's my fellow professional, and if you like my approach to self-love you'll probably like this. Because as you'll see that I always emphasize that to increase self-love you need to put in some practice and show consistency.
Workbooks are a great resource to do exactly that because they can hold you accountable and can be very reflective, considering you need to open many different questions in your life. This means that if you have a trained professional to guide you, you have better chances to succeed and witness your life quality improved.
If you need more self-love workbooks to choose from, read my post:
---
In Self Love Poetry, the author explores concepts like authenticity, surrender, resilience, gratitude, believing in yourself, and love through 100 pairs of poems, each dedicated to self-love. 
If you need more recommendations for self-love books, read my post:
---
You've most likely heard of Louise Hay. This is a Deck of 64 Affirmations by Louise Hay is super-convenient to place in your home, office, car, or anywhere clearly visible to look at them regularly.
They're perfect for your friends or family members to be used as affirmations and for meditation.
---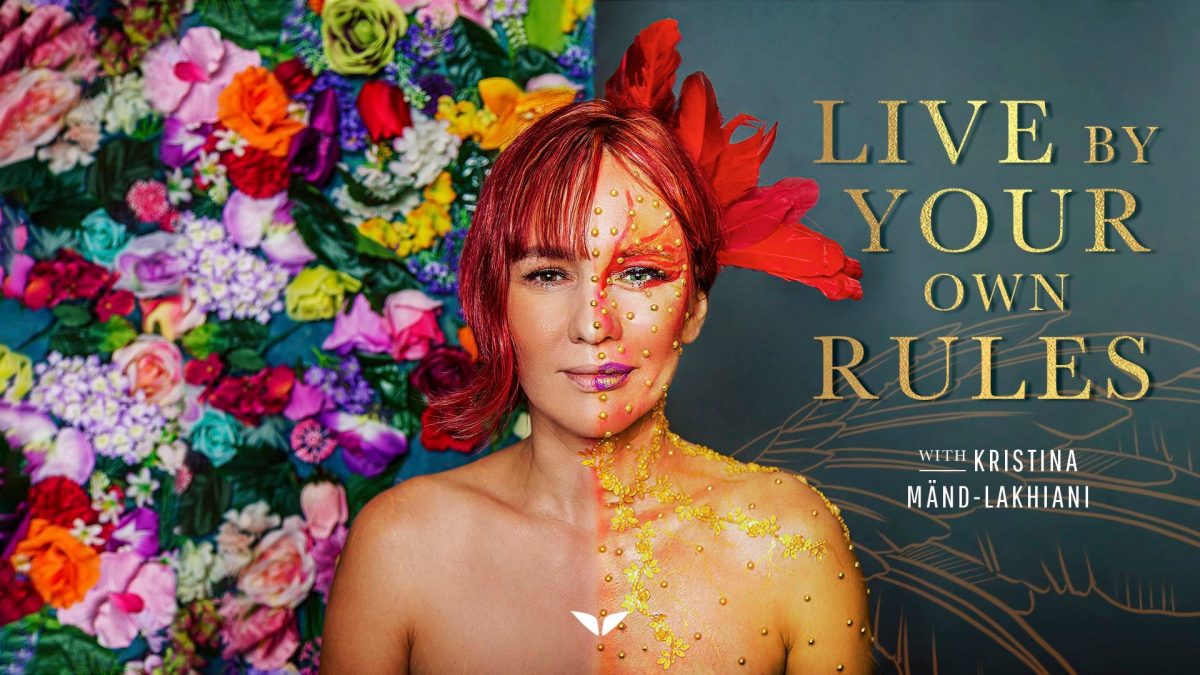 I mentioned this program previously when I spoke about the Mindvalley membership.
If someone you care about, or yourself, is eager to find a way to positively contribute to the level of self-acceptance and obtain more self-love, consider LIVE BY YOUR OWN RULES program to see if it resonates with you.
If you want to start the program, or you want to give it as a gift to someone, you can do it by getting the membership.
Inside the membership, you'll be able to choose from any of the 100+ programs that cover different areas of life, such as relationships, wellness, resilience, career, business, mindfulness, etc. That's a full personal development journey and transformation.
And if you happen to like it and you're considering getting a membership for someone else or yourself, read the review of this program I wrote: 30 Days Of Self-Love – A Review Of Live By Your Own Rules Mindvalley Program. This way you can know for sure what it would be like to follow this program.
You may want to check out later:
Recommended Resources For You:
FINAL THOUGHTS ON GIFTS FOR PERSONAL GROWTH FANS
And there goes our list of gift ideas for personal growth lovers! Whichever you go with you won't regret it, because your close ones who care for personal growth and developments already favor these gift types!
All you need to do is make up your mind about which one is the best for that specific person you want to make happy for the holidays!
That's the most important thing you need to keep in mind – to think about what they need and what they appreciate.
I hope you find this helpful, and if you do SHARE THE POST with those who need it just like you!
So what do you think about these ideas?! Let me know in the comments.
I'll see you in the next post! 👋 Here you have one:
Related: