Are you eager to improve yourself but not sure where to start or you're feeling a little stuck? Then it's time to uncover where to start with personal development and take charge of your personal growth!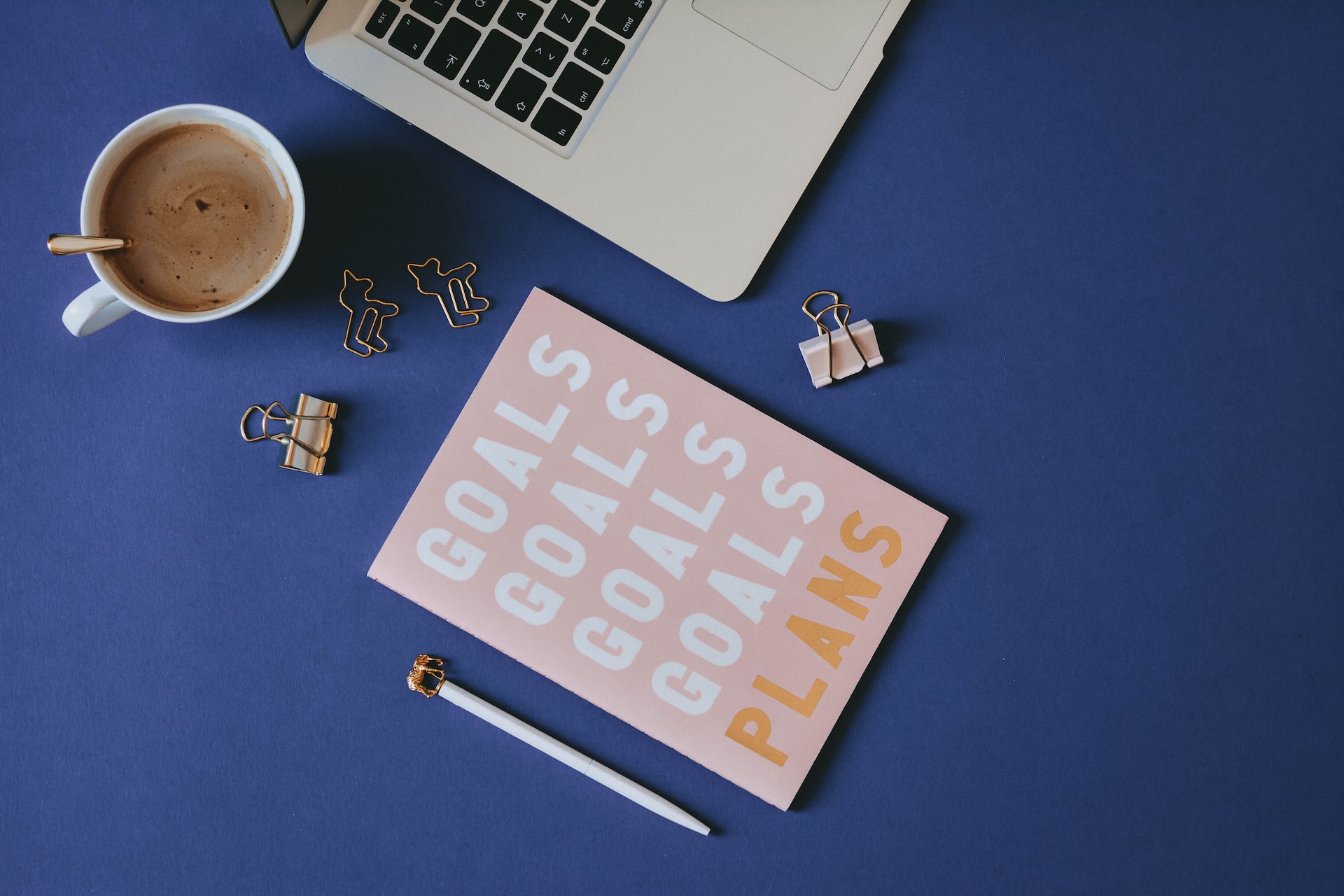 Where To Start With Personal Development
In this blog post, I'll guide you through the steps to begin your personal growth journey so that you can unlock your full potential.
With the right mindset and determination, you can make positive changes in your life and achieve anything you set your mind to.
Let's get started so that you can turn your goals into reality!
This post has affiliate links which means that we make a commission from qualifying purchases at no additional cost to you. For more information read our Affiliate disclosure.
Note: Even though I am a licensed clinical social worker (LCSW), I am not your licensed clinical social worker (LCSW). This means engaging with our website is not considered a professional social worker and client relationship. This also means you should not consider this information as professional advice. Although we do put in every reasonable effort to provide the most accurate and reliable information, this does not replace professional advice, and you should not rely only on them. You still might need to consult a professional to introduce your particular situation, issue, problem, or position. Read our full Disclaimer here.
WHERE TO START WITH PERSONAL DEVELOPMENT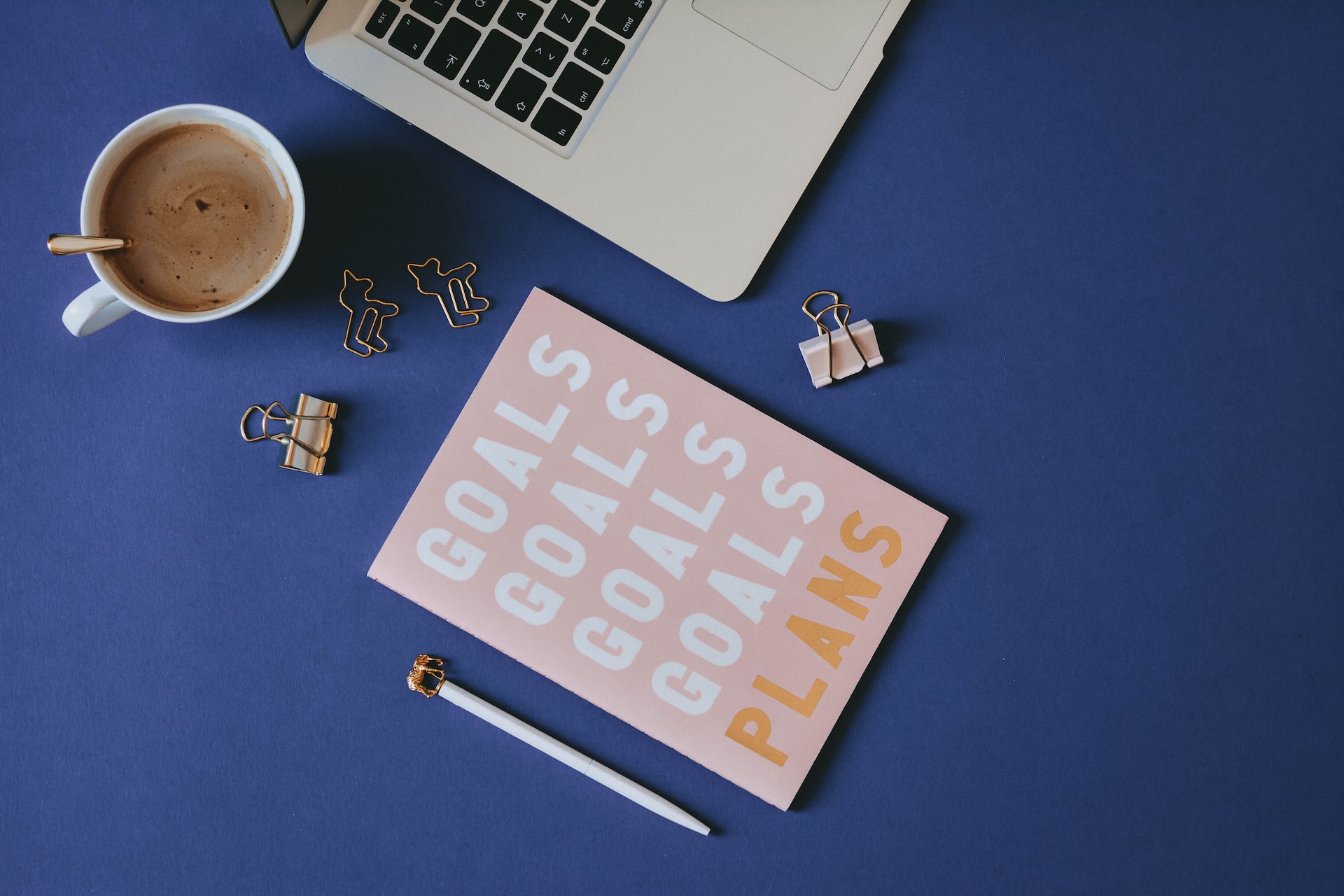 #1 CHOOSE THE (FIRST) AREA OF LIFE THAT YOU WANT TO TRANSFORM, IMPROVE, OR ENHANCE
It's a good idea to start with one area or to choose an area that will impact more areas of your life.
For instance, if you choose to work on your mindset or spirituality (not necessarily in a religious sense but rather personal growth), you will find other areas changing too because you'll be opening up for more things and expanding your consciousness.  
Or if you choose productivity, you will find that all areas of life can benefit because here you'll be dealing with managing emotions, dealing with distractions, and increasing self-control and self-reliance.
So not only your work area but also your relationships, your emotional well-being, and even your mental health will benefit because you'll be preventing overstress, burnout, and even depression.
You get where I'm going with this.
It's not a one thing deal because every area of your life is connected with other areas, so things build on each other, plus your growth isn't limited to only one segment.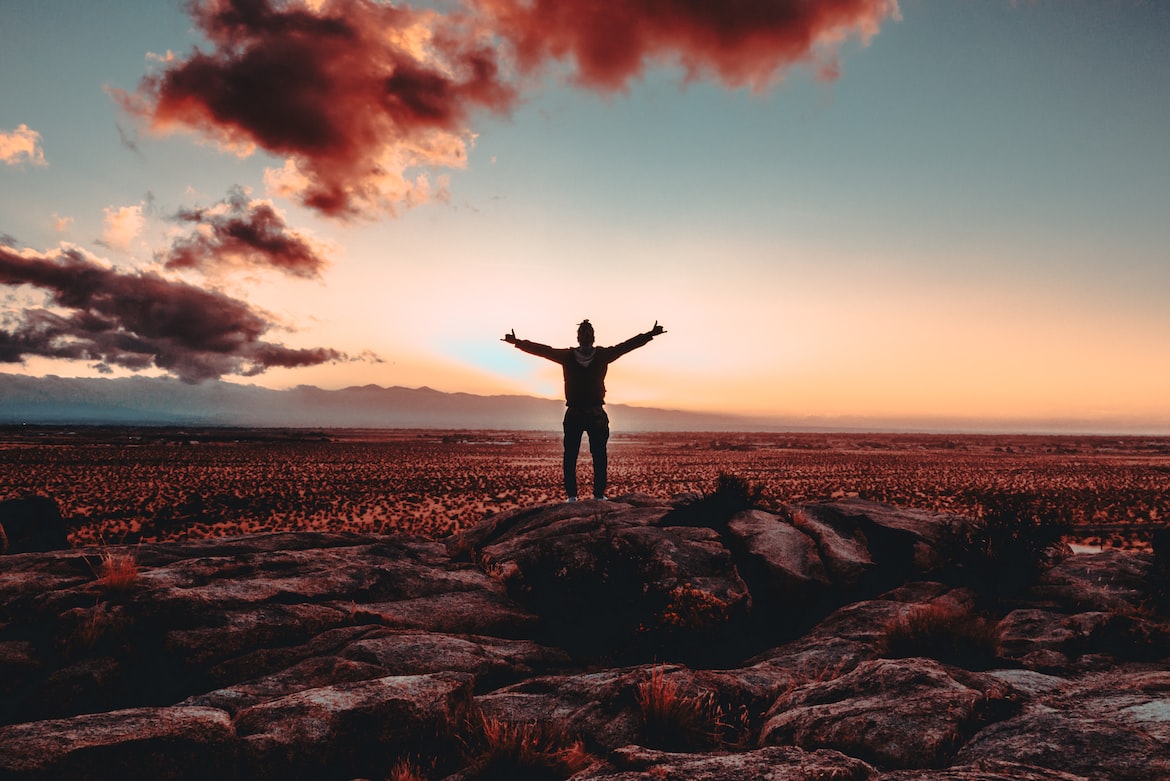 To help you decide on one area if you're having a hard time making up your mind or dealing with perfectionism, I suggest either going for an area you see as "critical" right now or going for a low-hanging fruit.
This is an area you know can transform the fastest for you because you're already immersed in its growth in some way.
(For example, you are someone working in this area or even having a career built in this area or some other area somewhat closely related to this one. Or you have already done some work, but you need more. Low-hanging fruit might even be having a close friend whom you know is going through a transformation in this area, so now you can have an accountability buddy or someone to bounce your idea off of and exchange experiences.)
I'm suggesting that you take one of these routes because you want to find the easiest way to start with personal development as well as reduce the resistance to change you'll encounter. 
This is because we're wired to choose familiarity and safety even though things we're used to in our lives may in fact be unuseful for us or even harmful. 
Therefore, you need to find the quickest way to make the unfamiliar familiar.
So when you've choose an area, now it's time to decide on a resource for making it happen.
I'll provide a personal recommendation here as well ( I got you), so stick with me.
I'll just briefly mention a few personal development resources here:
Self-help books
1-on-1 Coaching or Group coaching
In person or online training
Online Courses
Subscription to a platform with personal development programs where you can take more than one program at the same time or one after another
Psychotherapy
Mentorship
Masterminds
Classes
Retreats
When you are in the process of choosing a personal development resource, you need to think about:
if you're more into a self-paced style of learning and growing or cohort (studying in a group) where you have accountability and group energy
the way you prefer to absorb content
the best way you can interact with content and what type of learner you are
on what level you are concerning the topic you are learning about.
All of this will determine which personal development resource you're going to benefit from the most.
Now if you need a suggestion, I have one.
My personal recommendation (I use it every day) is the Mindvalley platform because you have the opportunity to access over 100 programs in 6 different categories (soul, mind, body, relationships, career growth, and entrepreneurship) for an incredible price that you can pay monthly or yearly instead of spending thousands upon thousands on these programs if it weren't for this platform.
Or acquiring program by program somewhere else, which takes so much time and effort and you're already busy.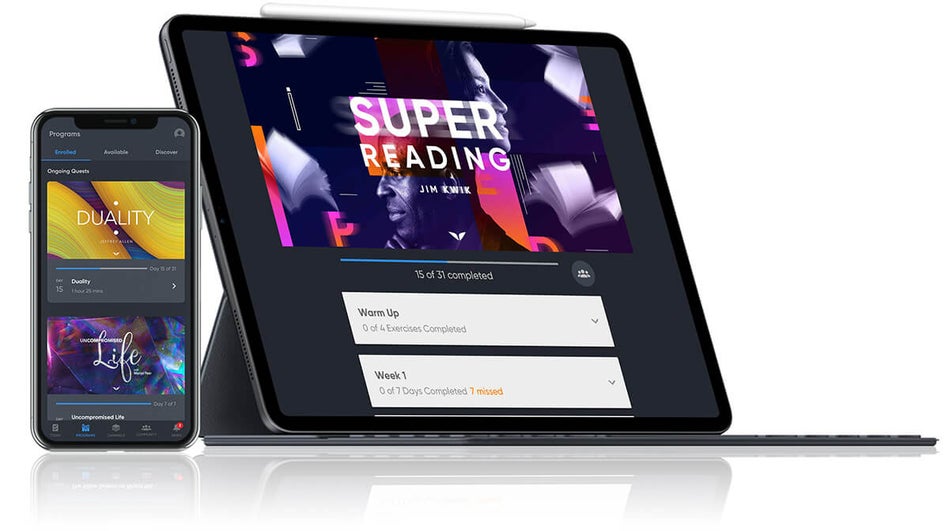 If you find that you'd want to own a program (or more) you can buy it and have it for life (but I bet you wouldn't want to ever leave a platform once you get inside.)
With this membership, you get a chance to experience a complete transformation, get to feel supported, and be assured things will work out for the best for you.
This is maybe the biggest benefit because it's an invaluable one.
Plus, the trainers and experts are the best in the world, with a proven track record and tremendous results they've achieved by helping people all over the world grow and expand in all areas of life.
What you can expect once you begin engaging with this platform is:
true self-discovery so that you can start identifying your real preferences, aspirations, goals, and dreams
setting meaningful goals that have the potential to fulfill your need for self-actualization as opposed to only living on someone else's terms and building someone else's dream in order to be accepted by the environment and perceived as successful
liberation from fabricated societal expectation and norms that not only don't serve you, but are in fact representing oppression which is suffocating your soul that only wants you to live in alignment with whom you truly are and not what society expects you to be
to finally awaken your authenticity by letting yourself be visible as opposed to being shy or ashamed of who you are deep down or what you want behind the closed doors
to acquire skills to make life decisions aligned with your core values and true desires coming from the depth of your being
begin stepping into your potential and move towards reaching full potential unique for you and different from anyone else's in the world
become skilled at self-love that holds the key to building the life of your dreams
finally become comfortable in your own skin, doing your own thing, and going where you truly want to go in life
build the life you are proud to call your own and experience lasting fulfilment because your consciousness is so expanded that you don't need to worry about whether things will work out for you ever again, as now you have skills and support to make them work.
On top of so many programs, you get access to guided transformational meditations, a personal network of like-minded people, live seminars and events, monthly challenges, meet-ups online and live across the planet, and the platform keeps expanding and growing each month.
You can choose between self-paced or cohort learning when you choose a program.
If you're not sure where to start, as soon as you join, you can take an assessment, and afterward, you'll receive recommendations for where to begin.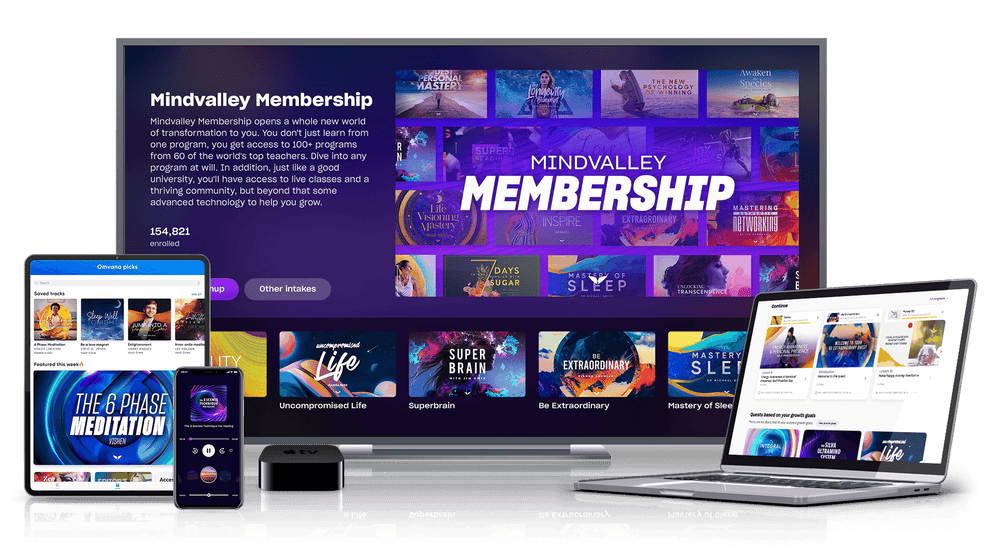 Even if you haven't been focused on your growth untill now, this shouldn't stop you from taking action now.
Moreover, now is the best time, you've got what it takes to design a life tailored to your preferences, and it's worth your while to focus on yourself and invest in yourself.
The Quest are delivered by world best known experts, coaches, and trainers that are now collaborating with Mindvalley to bring you the transformation you need in the personal development category of your choice.
So join immediately, or if you need a little more detail, read my post: 30+ Transformational Online Personal Development Programs For Creating The Life You Desire.

If you want to experience the platform before investing in your growth you can take a masterclass (or few of them):
You may also find helpful:
#3 CREATE A SAFE SPACE/ CORNER WHERE YOU'LL BE UNINTERRUPTED
Now that you've chosen a resource that you'll be using for personal growth (congrats on this decision, btw!), it's time to put this into action by making sure you create a habit of engaging in the content you have gotten to learn from and focus on, as well as following through. 
For this, you'll need a physical space that will be dedicated to this process. And it can be as little or as big as you need or have.
The most important thing is that it's suitable for you. To ensure this:
make it comfortable, safe, and communicate with your family about how you want them to act
ensure it has the elements you need — decide if you're going to sit outside or inside, on the floor (you can get a meditation cushion for this, for example), in a chair, or on a small cabinet or bed
decide if it's going to be an open or closed (intimate) space
choose time of day — if it can be the morning, that would be perfect because this way you'll be setting the energy for the day and starting your day with more intentionality and "control" over events. (At least you'll be less reactive and more responsive in facing the events of the day.)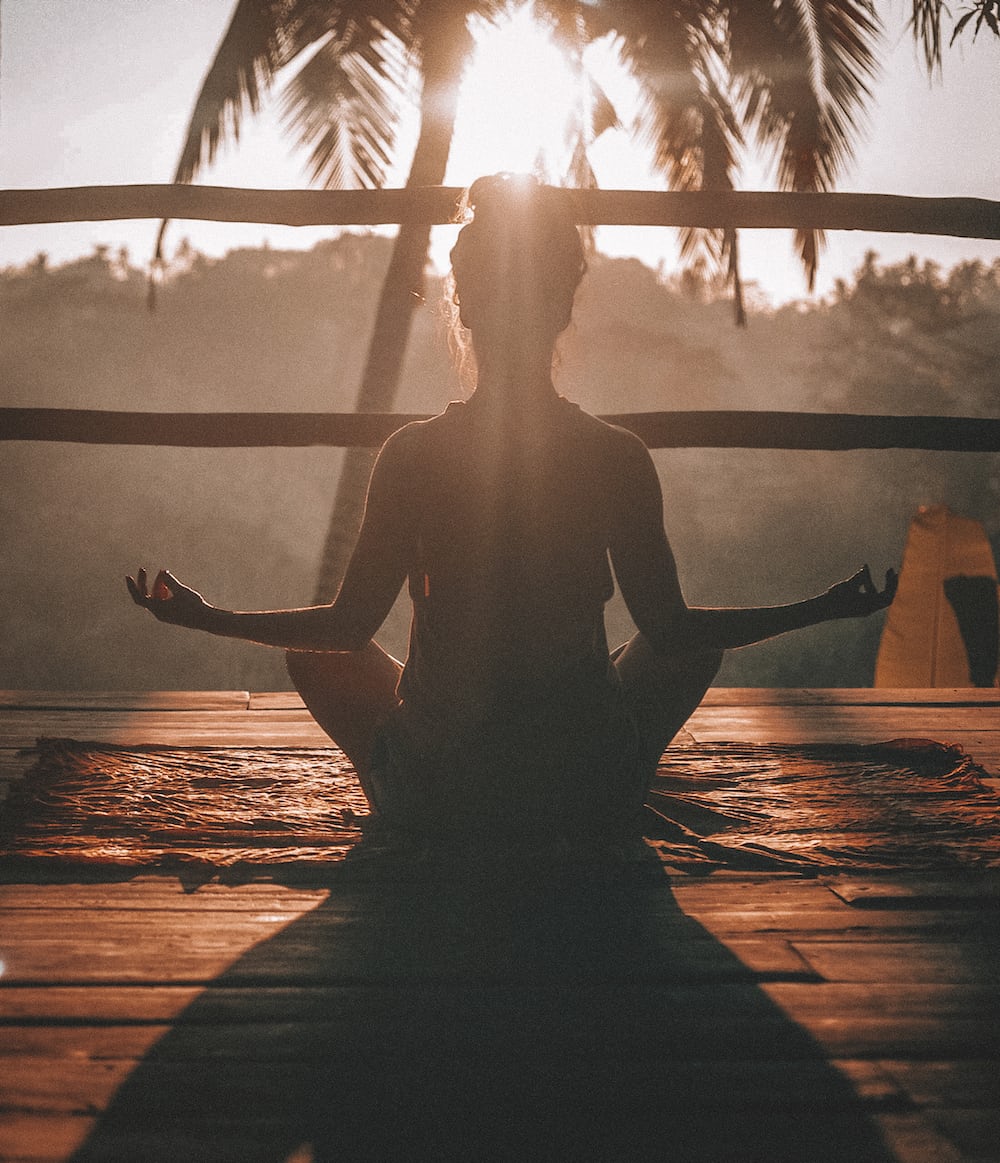 Choose some dedicated items that you'll use just for this because you want to create association in your brain between these items and the activity that's associated with them so that you can adopt a habit faster.
These items can be:
You probably already have all of this at your disposal in your home, so you DON'T HAVE TO SPEND MONEY to quickly create a morning routine or daily routine that has this activity included.
But you can, of course, if you believe this would be helpful to move forward.
The only thing on which I believe you should spend money and time is investing in yourself, because that's how you'll truly grow.
I've never seen anybody grow as a result of collecting and piling up material things.
#4 PREPARE A NOTEBOOK OR A JOURNAL TO START WITH PERSONAL DEVELOPMENT
I know I already mentioned journaling but I needed to separate this step from other ones because I see it as something that's not to be skipped or overlooked.
A journal can be a transformational tool because writing is transformational, considering you get to:
clean up and clear your mind and thoughts,
detect, name, and express your emotions that you might ignore or suppress otherwise,
track your progress,
have a written testimony of your journey, and more.
Decide how structured you want it to be dependening on the purpose:
journal for writing if you'll be following guidance from an expert you chose, or with prompts if you use to for a specific cause
or if you'll use it in addition to the personal development resource you've chosen to use because there are many personal growth journals available. (I've mentioned some in my post about personal growth journals that you can check out.)
So use one for the purpose of your self-growth journey so you hold yourself more accountable and document your growth and progress.
If you're interested in finding a good prompted journal read my post:
3 Biggest Mistakes With Self-acceptance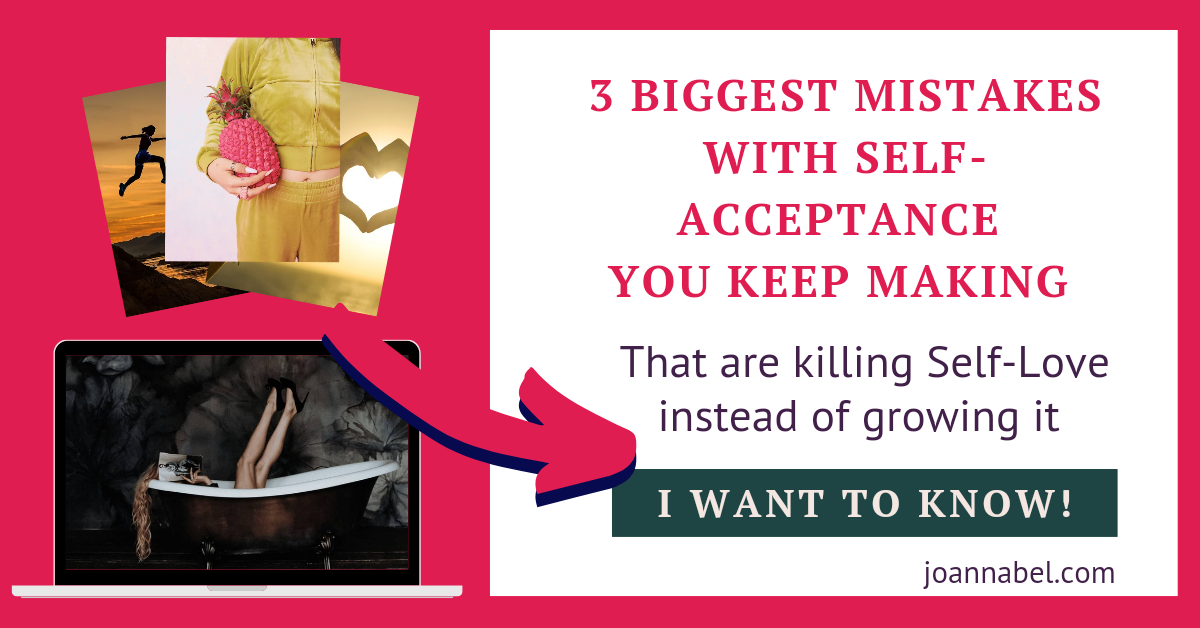 #5 CREATE A GOAL TO KEEP YOURSELF ACCOUNTABLE
Create a goal or focus on exploring this chosen area you want to expand if you're not sure what you would like to accomplish, but remember that things can grow exponentially, so you may not be able to anticipate how well things can work out.
So it's good to define goals you want to focus on for the next quarter, for example. So create a 90-day plan.
Like: I'll increase my work productivity by 30% in the next three months.
Note:
Keep it attainable in terms of how much it's really possible to achieve in that period of time, so you don't get into a trap believing you failed.
Keep it specific so you know what needs to happen.
Keep it time-bound for a specific period of time.
Keep it measurable—choose tasks you regularly do so you can measure how fast you can accomplish them.
Keep it relatable – it needs to be relevant to your situation so you can benefit from it.
You will need an action plan for attaining a goal that will consist of activities for achieving the goal.
Just remember that it's more important to stick to your goal and action plans than to achieve a specific goal, because you'll grow more if you fail because the goal was courageously determined as opposed to succeeding because you were too scared to go for whatever you really want. We do this so that we wouldn't be seen or called unsuccessful.
If you do the work and fail is more valuable than not failing because you didn't do the necessary work.
YOU MAY ALSO LIKE:
CREATE ACTION PLANS
Action plans will consist of activities that will lead to the accomplishment of your goal.
Examples:
Every morning for the next 2 months, I get in my corner and use a resource I've chosen for 25 minutes as soon as I get up in the morning
I use my journal each morning to note down 2 vital insights I got by following my resource of choice
I follow the instructions or actionable steps that I've created myself by sticking to the framework/expert advice/tutorial and I implement them any time I'm directed to do so
I follow my progress by collecting the most important observations and personal changes I encounter and writing them in my journal (choose a designated space) once a week for 15 minutes (at a desirable time of day).
You'll create an action plan applicable and suitable for you, this is just an example so you understand what it can look like.
This part will differ depending on what you have chosen as your main resource.
For example, if you choose a self-help book, an online course, or a personal development program, you can use the example above.
But if you have a mentor or use coaching, then the person guiding you through the process might have a framework/steps/plan for you to follow.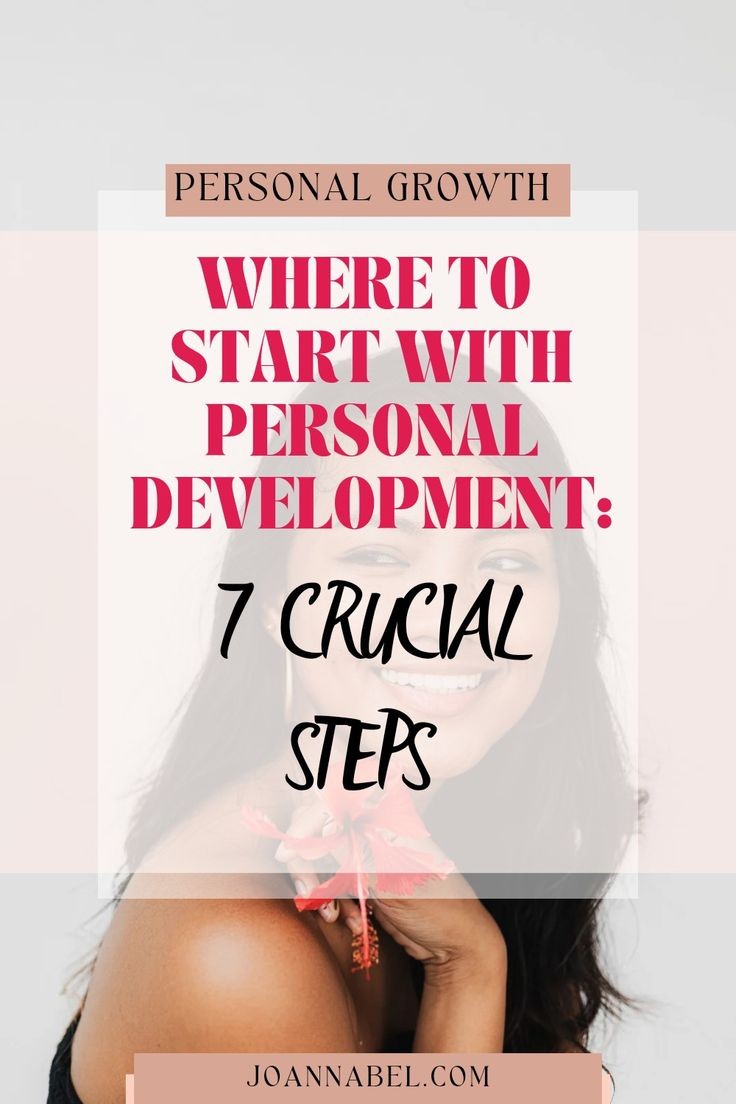 #6 BE ATTENTIVE ABOUT LISTENING VS. LEARNING OR IMPLEMENTING
When you're learning a new concept or approach, it will be tempting to listen to all the materials or lessons and then move on to the next.
But then what can happen is that you start using personal development resources as a distraction to avoid doing the work.
This is why you should think about this in advance so you can "hack" your brain.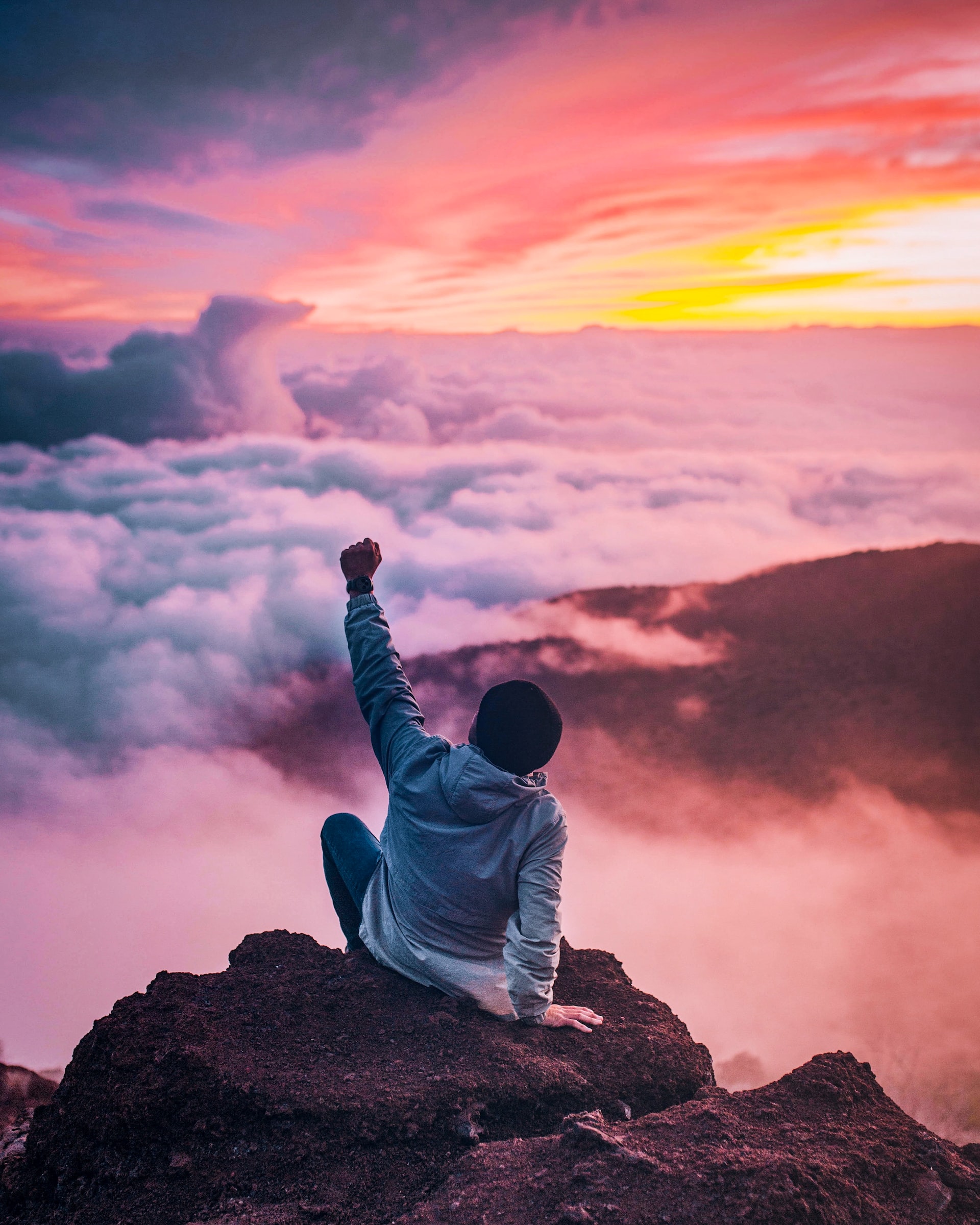 Your mind will want to trick you to avoid hard work, but you shouldn't let it.
Instead, while you're going through your lessons, materials, or processes, do the work you need to do.
This is the only way to get ahead and progress.
#7 CELEBRATE YOUR PROGRESS AND EVEN THE SMALLEST SUCCESSES
It's IMPORTANT to celebrate any success and progress to increase motivation and self confidence.
This way you'll continue to advance and improve because you've acknowledged that you did it: you achieved a goal, made real progress, and moved forward.
Decide ahead how you'll be celebrating milestones.
It doesn't need to be a big celebration, just something that's significant for you and that potentially includes others.
That way, you'll get the boost of confidence and recognition you need.
RELATED:
Recommended Resources For You:
Latest Posts:
FINAL THOUGHTS ON WHERE TO START WITH PERSONAL DEVELOPMENT
I know we've covered a lot in this post, but I hope it was valuable to you and that you'll consider following these steps on where to start with personal development.
I'm rooting for you and happily cheer you on! Focusing on your personal growth would be the best move ever.
I'll see you in my next post! 👋 Here is one: