You're considering the benefits of authoritative parenting because you've heard authoritative parenting is the best. And you've heard right. It is indeed proven to be the best from a child's developmental needs perspective, but that's not all.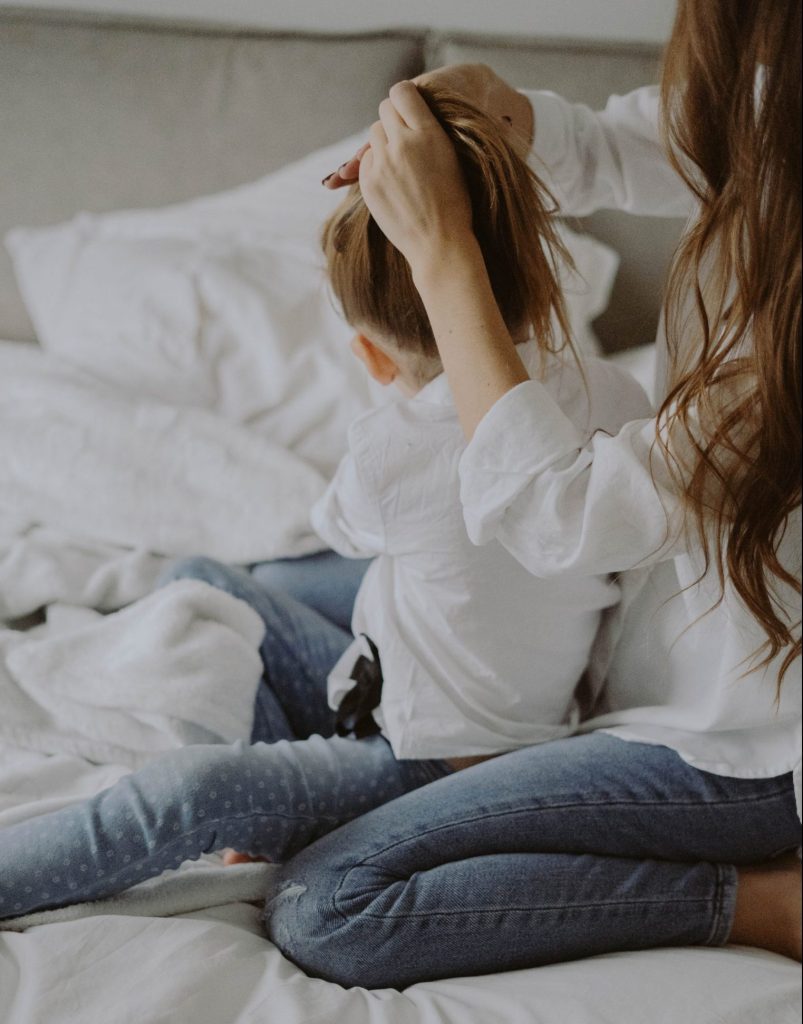 10 Benefits of Authoritative Parenting: For Parents and Kids
Naturally, there are benefits of authoritative parenting for you as a parent, as well. It's best for the parent, as well, because the more adapted and well-adjusted kid is, the easier the job for the parent, right?
Not easy, because, of course, you have so much on your plate.
This post has affiliate links which means that we make a commission from qualifying purchases at no additional cost to you. For more information read our Affiliate disclosure.
So in this post together we'll cover:
how to best define the authoritative parenting everyone is chatting about,
who discovered it,
and whether or not it stands the test of time today,
so we can finally get to the benefits of authoritative parenting for the parent
and benefits of authoritative parenting for the kids.
Stay with me until the end of the post, because you'll find information about a very special program you can enroll in to upgrade your parenting, by becoming a more conscious parent.
If you're ready, then let's jump right to it!
Don't have enough time but really want to dig into the benefits of authoritative parenting style? This is a bit longer blog post so if you'd like to take it with you, get it as a print-friendly pdf with no interruptions on page.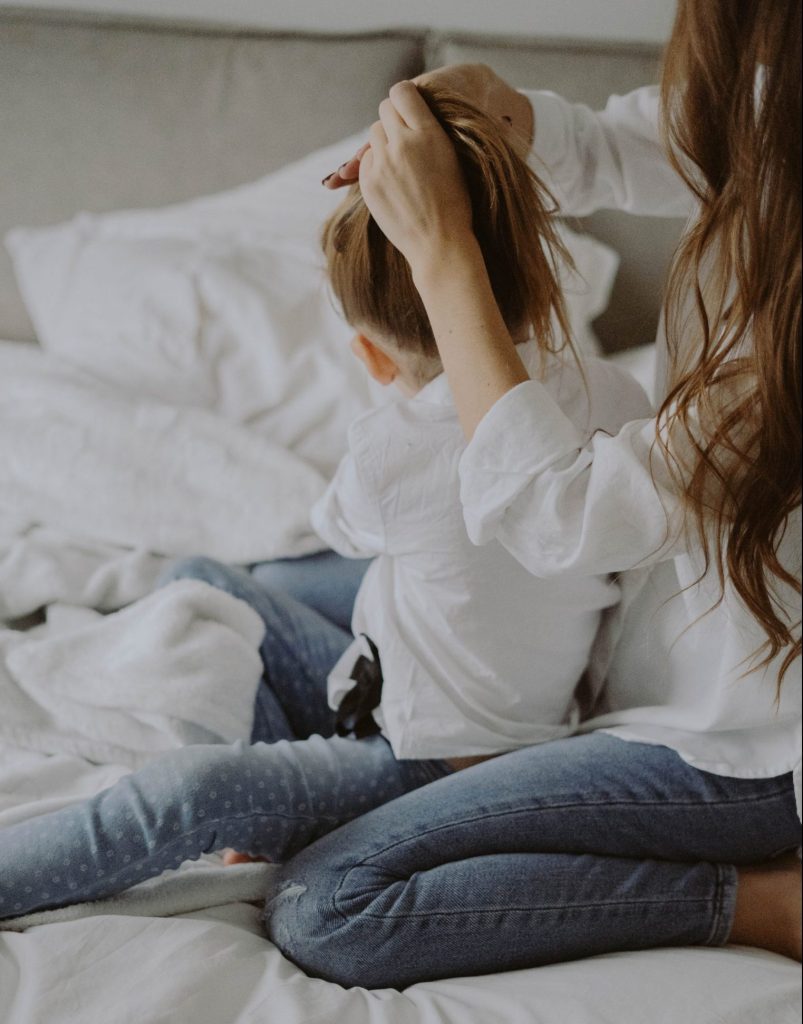 10 Benefits of Authoritative Parenting: For Parents and Kids
5 $ 3,99 $
Note: Even though I am a licensed clinical social worker (LCSW), I am not your licensed clinical social worker (LCSW). This means engaging with our website is not considered a professional social worker and client relationship. This also means you should not consider this information as professional advice. Although we do put in every reasonable effort to provide the most accurate and reliable information, this does not replace professional advice, and you should not rely only on them. You still might need to consult a professional to introduce your particular situation, issue, problem, or position. Read our full Disclaimer here.
BENEFITS OF AUTHORITATIVE PARENTING
When it comes to the benefits of authoritative parenting for you as a parent they are:
The authoritative parenting style is proven to be effective.
The authoritative parenting style produces emotional stability in kids.
The authoritative style results in successful and adaptive coping mechanisms in kids.
The authoritative style is characterized by a parent's responsiveness to the child's developmental needs.
This parenting style creates cheerful and energetic-friendly behavior in children.
In case of the aithoritative parenting the kids have emotionally warm and responsive parents.
With authoritative parenting kids experience well-balanced control and structure.
The kids experience clear and consistent rules and expectations with authoritative parenting.
The kids of authoritative parents experience a parent's encouragement of their's independence.
The kids of authoritative have a parent who puts effort into understanding their behavior and responds adequately to misbehavior.
If you want to learn more about these benefits and explore them with me step by step, stick to the end of the post.
WHO AND WHEN DISCOVERED THE AUTHORITATIVE PARENTING STYLE?
Parenting styles were found by a developmental psychologist with a Ph.D. in psychology, Diana Baumrind. Now deceased.
Diana Baumrind is the first scientist who investigated parenting styles internationally and this resulted in a ground-breaking revelation of prototypes of parenting styles. 
Baumrind's revelations about parenting styles have influenced hundreds of studies!
We can thank her for both knowing what is effective parenting today and for exploring the benefits of authoritative parenting!
Thumbs up to this brilliant scientist and researcher and a remarkable woman!
She started researching in the 60s/70s and conducted 3 studies in which she followed families with preschoolers to their late adolescence.
And she was one of the first to include fathers too.
Let's see what Diana Baumrind discovered.
WHAT IS AUTHORITATIVE PARENTING IN BAUMRIND'S TERMS?
Baumrind performed home observations, laboratory observations, and interviews with the parents. This revealed 2 main dimensions of behaviors in parents in relation to their kids:
Which in different combinations have shown 3 main initial parenting styles.
the Authoritarian, 
the Permissive (laissez-faire) parenting style, and
the Authoritative (democratic), 
As she stated, the reason authoritative parenting style is optimal for children is that this style is the integration of:
Baumrind labeled this type as effective parenting. 
Each of the 3 styles Baumrind found could be associated with 3 patterns of child behavior:
Pattern A – Assertive, self-reliant, self-controlled, cheerful, optimistic, and affiliative – associated with an authoritative parenting style.
Pattern B – Discontented, withdrawn, and distrustful – associated with an authoritarian parenting style.
Pattern C – Little self-control or self-reliance, and retreat from innovations – associated with a permissive parenting style.
Let's see why is that.
Baumrind stated that Authoritarian parents impose high demands on their children's behavior in a rigid, cold, or even harsh manner. And aren't tolerating disobedience. While missing proper emotional warmth and responsiveness.
On the opposite side, Baumrind describes Permissive parents express emotional warmth and responsiveness in relation to their children. But they fail to provide enough guidance, structure, or appropriate demands and avoid confronting the children.
But Baumrind describes the Authoritative parenting style as a style on point and most appropriate.
What she meant was that it suits the child's developmental needs the best. 
If you want to know what differentiates authoritative from authoritarian parenting style, read my post: Authoritarian VS. Authoritative Parenting Style.
AUTHORITATIVE PARENTING IN THE CIRCUMPLEX MODEL OF MARITAL AND FAMILY SYSTEMS
In Social and Behavioral Sciences, the most relevant modern theories investigating the relationship dynamics of the family, are those based on a system approach.
These theories and methodology examine the functioning of the system as a whole. And assess the family system and its interpersonal relationships, interactions, and system functioning of the family group.
The assessments are based on the General systems theory (see more about it here). And the assumption that the family group interactions are characterized by behavioral characteristics and patterns that we can measure and observe.
And they exceed the individual behavior of a family member –this means all parts of the family system interact with one another all the time.
So then the behavior of one member can never be understood apart from other parts of the system. But what's also part of these interactions is a social-environmental system.
David Olson's Circumplex Model of Marital and Family Systems is a model for describing and inspecting the patterns of family functioning.
And is one of the most widely acknowledged and used, proven to be especially useful in relational diagnosis, due to its system focus and the integration of the 3 dimensions I'll explain briefly.
These dimensions are repeatedly shown to have maximum relevancy in a range of family theory models and family therapy approaches.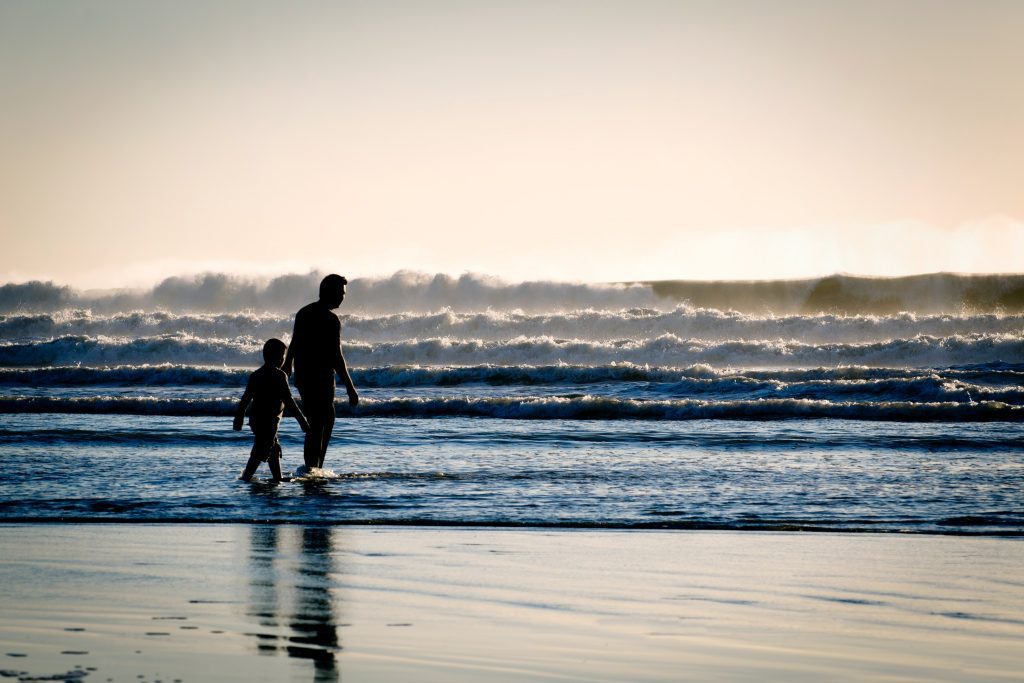 The 3 dimensions are determined as:
Marital and family flexibility (the quality and expression of leadership and organization; role relationships, and relationships rules and negotiations)
Marital and family cohesion (colloquially – togetherness, closeness; the emotional bonding among family members and how they manage a separation)
Marital and family communication (the facilitating dimension families use to moderate their levels of cohesion and flexibility)
This model recognizes the authoritative parenting style as a democratic or balanced style (they share the same essence) because it shows balanced levels of flexibility and cohesion which are considered optimal in the model.
The main hypothesis of the Model is:
Balanced levels of cohesion (closeness) and flexibility that go from low to high levels are optimal for healthy family functioning.
Unbalanced levels of cohesion and flexibility have very low or very high levels therefore they're associated with problematic family functioning.
Also, balanced systems tend to have very good communication. While unbalanced systems tend to have poor ones.
5 Parenting styles in David Olson's model are (links to read about each of the style):
The Democratic style pertains to the balanced styles, while the other 4 styles fall under the unbalanced scope.
And if you want to know more about them or find your parenting style, I've got you. Read my full detailed blog post 5 Parenting Styles: All You Wanted to Know.
You may want to read also these closely related posts:
DEMOCRATIC PARENTING
As I mentioned, in Olson's Circumplex model, the Democratic (Balanced) parenting style is the balanced type which means that it's more functional in comparison to the unbalanced type.
The other 4 styles are more unbalanced which means they score lower with balanced closeness and balanced flexibility (these are crucial dimensions we talked about).
And higher on one or more of the unbalanced scales of the model.
While Democratic (balanced) parenting:
scores higher on balanced cohesion and balanced flexibility
and scores lower on the unbalanced scales in the model.
So for the families, this means:
The families that belong to the democratic spectrum, will be somewhat connected to very connected.
The democratic families vary from somewhat flexible to very flexible.

The family is more functional as the levels of balanced cohesion and 
balanced flexibility are higher.
If you want to learn more in-depth characteristics of authoritative parenting, I have a blog post for you. Check out Authoritative Parenting: Characteristics and Effects.
And now it's time to finally move on to the benefits of authoritative parenting.
Even though they're interconnected, we'll cover 5 benefits of authoritative parenting for parents first. And then we'll move on to the 5 benefits of authoritative parenting for kids.
It's so much easier to digest this way, so let's begin!
BENEFITS OF DEMOCRATIC (BALANCED) OR AUTHORITATIVE PARENTING FOR THE PARENTS
#1 Effective Parenting
This means that authoritative or democratic parenting works the best.
It gives the best results and the most opportunity for kids to thrive. And for the parents to reap the fruits of their hard work and efforts.
Baumrind called it effective because it's the combination of emotional warmth and responsiveness, with the existing structure, boundaries, and limits put in place, and with challenging the children to do their best, all at the same time.
Like democratic leadership (when it's conducted properly and not only proclaimed for it), this is the best type of leading/guiding.
In this type of leadership, people are the most productive, satisfied, experience freedom, and are free to express themselves.
Because with this parenting style there are structured expectations about behavior, achievements, assignments, and goals. With proper support and encouragement and clear consequences. All are well-composed together so the result is achieving the full potential in kids.
What's also crucial is that these parents avoid selfishly preserving power. Instead, they share it with the child. This means that the child isn't left to feel powerless in their position.
Because they support the child's participation, the child expresses their views and wishes freely, asking for explanations for decisions, rules, and expectations and getting them from a parent.
This is why a child has freedom together with clear limitations, and that's the key to why they will develop prosocial behavior, and become productive, responsible, and friendly, too.
GOOD READS
#2 Emotional Stability in Kids
Kids have emotional needs are arranged in the next few groups of needs:
And the better parents are at responding to them the more emotional stability a child will demonstrate.
And a parent with an authoritative parenting style is good at meeting these needs and balancing them through different phases of the child's development.
These needs are changing as the child's phase of development changes, so then different aspects of these need more or less attention.
For example, in one phase it's more necessary to pay attention to safety and less attention to independence. And parents have the assignment to address these "tensions" between emotional needs in the best way possible.
Naturally, not all parents are in the same position so they might not be able to excel. But that doesn't have to make them bad at parenting.
Sometimes they need support, or they may face objective obstacles or difficulties that are affecting their parenting capacity.
If this is you please don't beat yourself up about it, have compassion for yourself and try to get support.
Don't have enough time but really want to dig into the benefits of authoritative parenting style? If you'd like to take it with you, get it as a print-friendly pdf with no interruptions on page. Plus you'll become a direct supporter of this blog.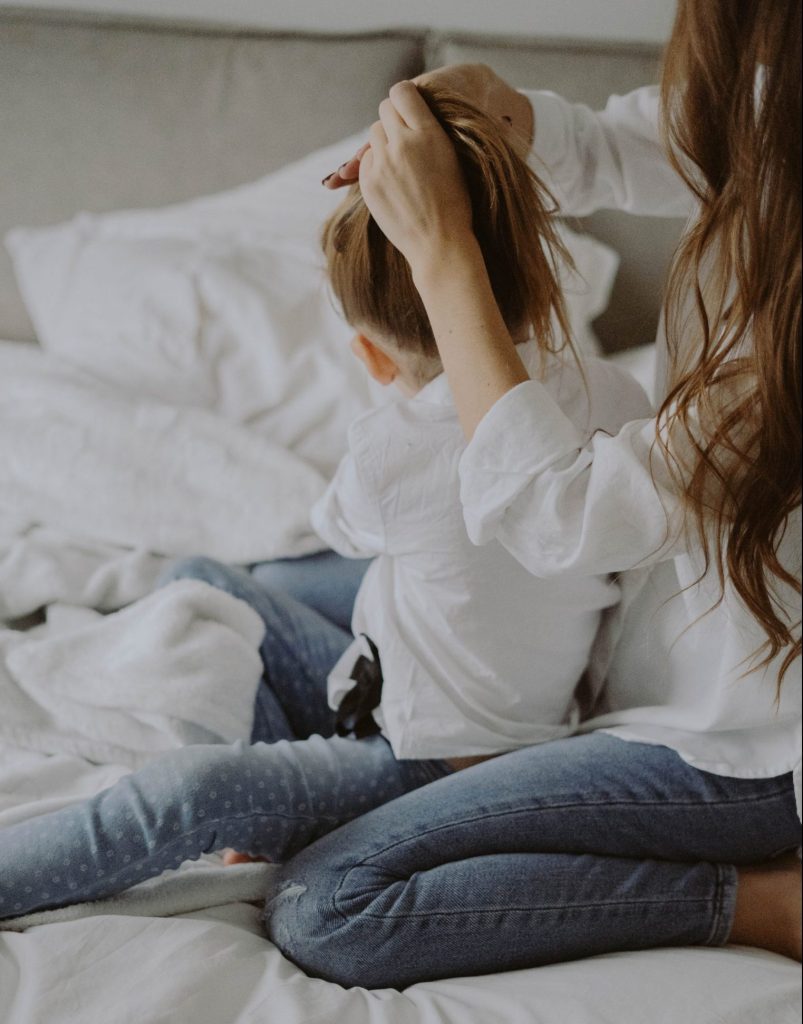 10 Benefits of Authoritative Parenting: For Parents and Kids
5 $ 3,99 $
#3 Adaptive Coping Mechanisms in Kids
Now, this is a very important subject, because denying a child's right to participation in decision-making that affects their lives is still very active, together with the refusal to share power with the child, are a direct cause of reducing a child only to a passive recipient.
So there's a constant risk for a stiff, rigid perspective of a child that is almost never seen as a human that possesses resources and is actively managing their own lives.
But this can't be farther from the truth.
Because kids are managing their lives every day.
They're dealing with challenges, with the unknown, finding the solutions to problems, making choices, deciding for themselves, and so much more.
Also, with any family crisis, they're also dealing with many different more or less intense, stressful and challenging things. Because their lives are also affected by it.
And while doing that they're using different coping strategies, that they've learned.
So like any human, they can't use those that they haven't learned. But they're actively using those that they have.
And with an authoritative parenting style, they'll be more prone to using multiple strategies to support them in dealing with negative emotions and overcoming challenging and stressful situations.
And also more prone to using successful and adaptive coping strategies. And less prone to using maladapted strategies that result in avoidance of problems.
The result of this will be a more easy way of overcoming hardships or stressful situations.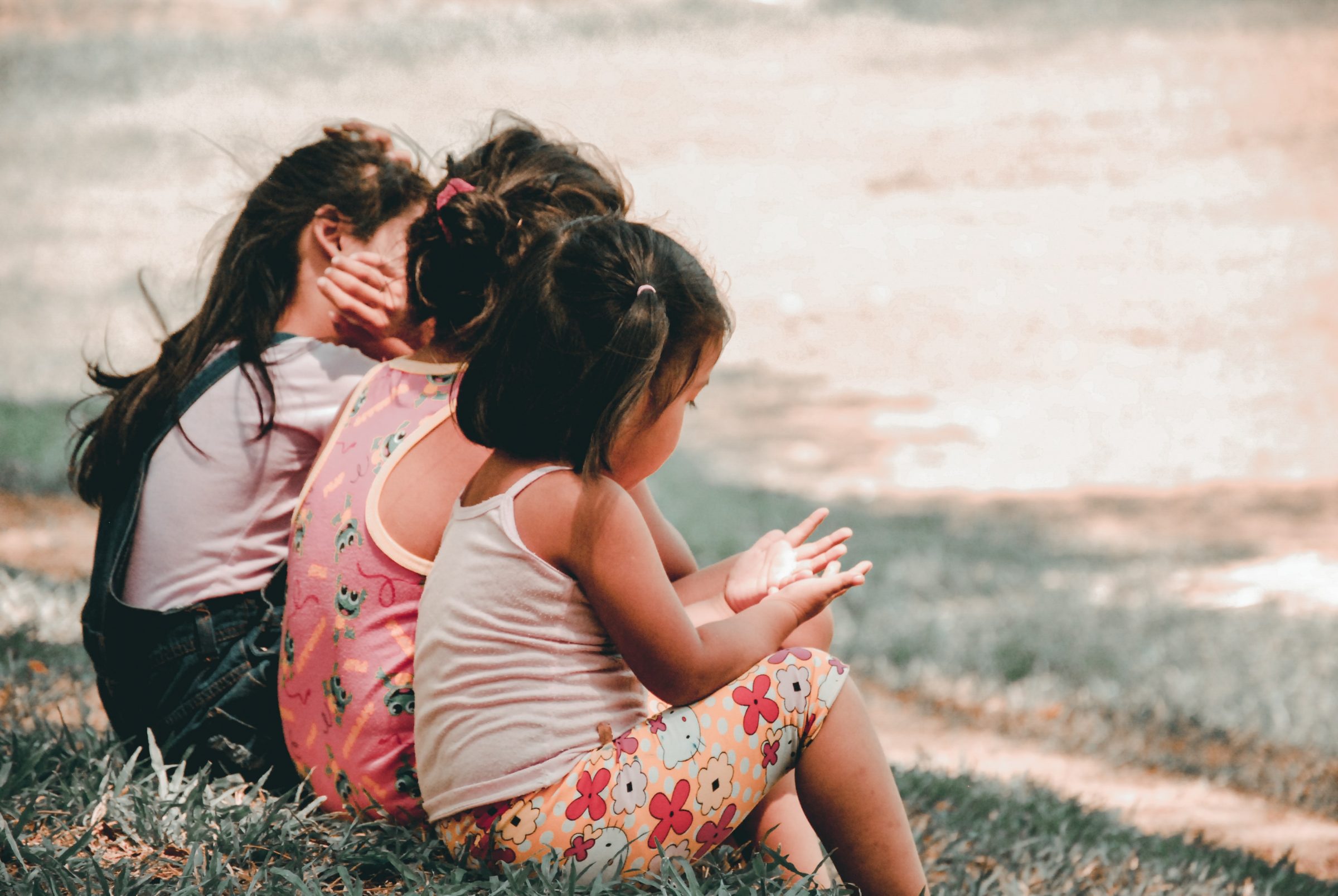 One of the reasons is this parent's approach to emotions and dealing with them, which is, directly and indirectly, influential to the kids' channeling emotions.
But also the cognitive components, like for example a mindset that is more positively structured and revolving around a more rational approach to problems, like problem-solving orientation, and not avoiding the problems.
Also, these parents negotiate with the child which means that the child feels more empowered and believes they can resolve problems.
#4 Responsiveness to the Child's Developmental Needs
For parenting to be successful, parents need to provide and demonstrate a well-balanced mixture of:
Balanced attitude concerning control and providing structure,
And proper stimulation for growth and progress.
There are areas of life where all children need opportunities, support, and stimulation throughout their childhood so they're able to reach their full potential.
They are:
Health and growth
Emotional development and behavior
Family and social relations
Identity
Education and learning
Development of skills for taking care of themselves
Social representation
Naturally, in different years of age and developmental phases, different aspects need more focus and attention.
And these parents are sensitive and responsive to the needs of their children so they understand the importance of dedicated effort, time, and attention to all of these aspects.
Now, this doesn't mean that parenting competence can't weaken due to many different reasons. But that doesn't necessarily make them less sensitive to children's needs by itself, of course.
Parenting isn't separated from various circumstances, changes, and challenges surrounding that parenting.
#5 Cheerful and Energetic and Friendly Behavior in Kids
Speaking of the consequences parenting styles produce in children, professor Diana Baumrind found that authoritative parenting has been associated with positive developmental outcomes like:
Emotional stability. 
Adaptive coping mechanisms, or strategies I previously mentioned.
As well as life satisfaction in general. 
Remember, she has conducted longitudinal research where she followed children from preschool to late adolescence.
In general kids' behavior resulting from the democratic (balanced) parenting style is:
Energetic-friendly.
Self-reliant.
Cheerful.
Achievement-oriented.
This is their natural behavior and later on when they're adults. This isn't a fake positive behavior where positive thinking is a facade or a way to avoid facing feelings that are uncomfortable.
So if they develop the adaptive coping mechanisms we mentioned previously, there's a much better chance that this behavior sticks for later in life.
And now, we can explore the benefits of authoritative parenting for the kids.
But before we do, let me me mention a program for becoming a conscious parent and raising independent and authentic kids.
WANT TO BECOME A MORE EFFECTIVE AND CONSCIOUS PARENT?
a program called Conscious Parenting Mastery, creates by well-known parenting expert Dr. Shefali hosted on Mindvalley.
You'll uncover:
what it takes to raise confident and authentic kids,
parenting myths that are blocking your progress,
how to honor your child as a sovereign,
get over projecting your needs onto your child,
what blocks connection between you and your chid, and more!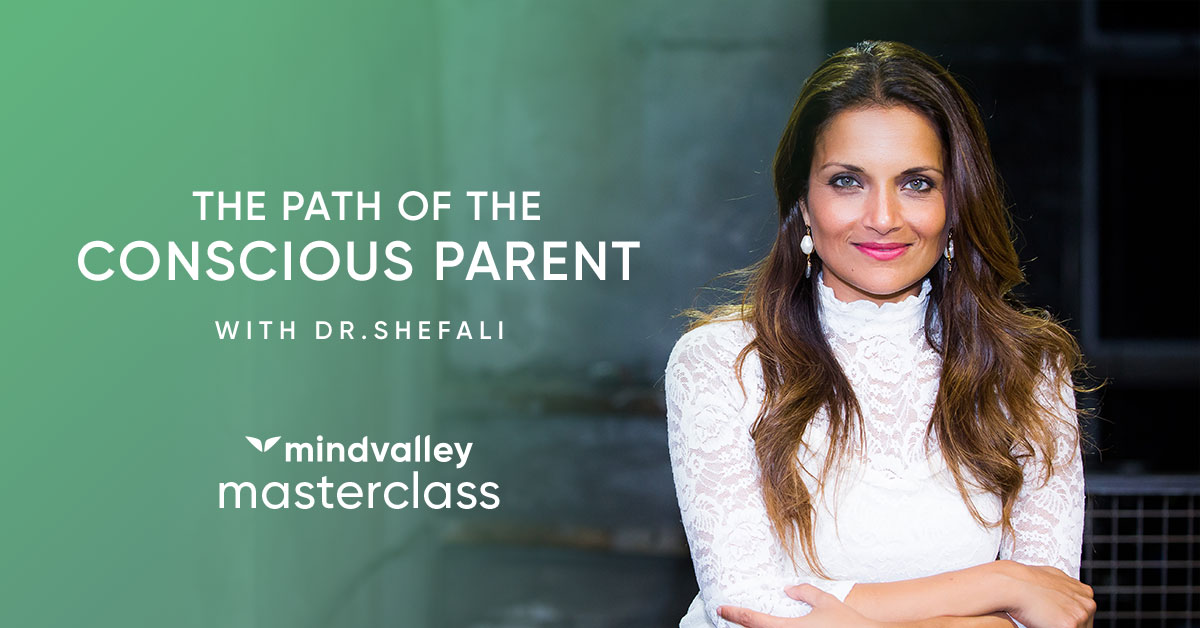 Mindvalley is an amazing platform created to level up your life by embracing personal growth and anyone can find programs that will fit their individual needs depending on the area of life they find troubling, too challenging, or simply want to improve to serve them best.
What you can expect once you begin engaging with this platform is:
true self-discovery so that you can start identifying your real preferences, aspirations, goals, and dreams
setting meaningful goals that have the potential to fulfill your need for self-actualization as opposed to only living on someone else's terms and building someone else's dream in order to be accepted by the environment and perceived as successful
liberation from fabricated societal expectation and norms that not only don't serve you, but are in fact representing oppression which is suffocating your soul that only wants you to live in alignment with whom you truly are and not what society expects you to be
to finally awaken your authenticity by letting yourself be visible as opposed to being shy or ashamed of who you are deep down or what you want behind the closed doors
to acquire skills to make life decisions aligned with your core values and true desires coming from the depth of your being
begin stepping into your potential and move towards reaching full potential unique for you and different from anyone else's in the world
become skilled at self-love that holds the key to building the life of your dreams
finally become comfortable in your own skin, doing your own thing, and going where you truly want to go in life
build the life you are proud to call your own and experience lasting fulfilment because your consciousness is so expanded that you don't need to worry about whether things will work out for you ever again, as now you have skills and support to make them work.
And if you decide to join the membership, you will get a chance to get the full Conscious Conscious Parenting Mastery program alongside with over a 100 other programs (and counting because each month a new program -Quest is added to the platform) for a single monthly price.
This is a great 35-day program you can consume at your pace or in cohort, created by Dr. Shefali, an experienced psychologist who works with families and creates courses and programs to help parents resolve divergence in their relationship with their children through connection with them.
But you'll also have access to the community of like-minded folks to connect with to whom you can relate. Right now you can enjoy the membership at a special price, so if you were thinking about expanding your self-growth so you can reach your full potential, there's no better time than now.
If you choose a yearly option you can get a FREE (1h) 1-on-1 consultation with me to discuss your parenting (worth $149), you just need to contact me with a copy of your receipt or some other proof and we'll book a session.
To dive deeper into what this platform has to offer to you, read my post that mentions more than 30 programs you can expect to find on the platform if you decide to get inside the membership: 
BENEFITS OF AUTHORITATIVE PARENTING FOR THE KIDS
The dimension called "warmth and emotional responsiveness" is one of the several parenting capacity dimensions. With emotionally warm an responsive parenting, the kids are certain they're loved, cherished, and respected enough as a person, as human beings.
This parent is consistent in recognizing and responding to the child's emotions accordingly.
This parent is good at evaluating the child's tone. And is good at responding to it so a child's needs are met and the communication is assertive and good.
This parent is good at balancing the tone in his/her communication with the child. And the atmosphere is "positive" in general.
AD
This parent shows support and is engaged in a way that suits the child. Because this parent has managed to address the tension between the child's need for dependence and independence.
For more about responsive parenting and about how you can achieve what I just described, read my post that covers responsive parenting and 4 signs of emotional warmth.
Or if you're more interested in helping a child and yourself with the tension between dependence and independence read my posts:
#2 Balanced Control and Structure
Parents that are good at this first had to learn how to decenter and try to put themselves in the minds and way of thinking of their children.
This means kids can't be skilled at something they can't possibly know yet how to do. And these parents are aware and are sensitive to that because they put effort to think from the perspective of their child. This is called decentering.
They also understand that certain developmental phase needs more or less control, structure, and directions. And the right amount of flexibility they have regarding control and structure makes them good at responding to that.
At the same time, these parents are in charge so a child feels safe.
Kids know how to behave, what to do, what not to do, and where to go because parents show them.
Not overly controlled so they can't breathe and explore, and not without proper guidance and monitoring.
Control intertwines with protection (or over-protection), so it's important to find a fine balance where your control of the child isn't stopping them from gaining their experiences and exploring, and feeling free.
And the authoritative parenting style is a "fertile" ground for that. Due to the balanced flexibility and a fine balance between the need for independence and dependence.
Check out also:
#3 Clear and Consistent Rules and Expectations
Authoritative parents know how important is to set clear rules and expectations, so they establish the ground principles, and there is no confusion about who's in charge of guidance.
Rules are clear, but also because these parents discuss them with the child, which is why a child doesn't feel distant, and resistance isn't directly provoked.
Even though they discuss rules with the child, this doesn't mean that they won't enforce rules and that they don't put positive disciplinary mechanisms in place.
But properly balanced flexibility that's present in this parenting style results in the family's readiness to change rules that don't fit and apply anymore.
This is so important because flexibility is pointed to meeting the needs of a family, not the other way around.
This helps everyone evolve and progress.
These parents know how to use punishment so that it serves its purpose. And aren't gaining control using violence. Because they understand this is counterproductive, and simply WRONG because it violates child rights and human rights.
And to be able to have all of this under control, these parents are consistent with the rules, discipline, and expectations so this provides predictability and stability for the kids.
And speaking of expectations, authoritative parents set high expectations so kids can achieve their full potential and set them persistently and consistently.
You may be interested in reading also:
As I mentioned, authoritative parents are good at finding the fine balance between independence and dependence according to the child's age and maturity.
It's often frightening to let kids be more independent, for any parent, naturally. Yet authoritative parents manage to put children's need for independence ahead of their urge to (over)protect them.
The way to do this right is always asking ourselves who are we protecting here and if is it the right way or thing to do.
They support children's evolving autonomy in decision-making and raising independence as they grow and mature.
But there's a right amount of dependence in terms of dependability and suitable roles of a parent and role of a child.
So they're good at addressing the tension between dependence and independence in different phases of child development, together with encouraging children to become more and more independent.
As opposed to tendencies of a parent to block independence to preserve control or their own sense of purpose.
Make sure to check out also:
#5 Effort is put into understanding kids' behavior and there's a proper response to misbehavior
This means that behavior isn't seen with an overly simplified perspective without putting a proper meaning to it.
Also, these parents aren't reducing the child only to their behavior. So they don't see a child only through good behavior- misbehavior lense. Because they understand that children are more than their behavior!
Pro tip: You need to use communication in a way that suits a child the best to get the best answers – remember verbal communication is an adult's common way of communication, but for kids, it could be in the last place! Think in terms of play – free or guided, drawings, pictures, games – video and others, a technology used for communications, touch, body language, etc.

Also, you don't only react or over-react. You put effort into finding the right response to the child's behavior that'll provide the maximum positive effect. This means good enough for the current circumstances.
So authoritative parents think in terms of providing structure, rules, and expectations. Together with efficient disciplinary measures put in place, that are clear and well communicated with the child.
And they make sure that a child understands them.
Also, they keep away from violent reactions always. Instead, they put effort to provide a nonviolent, logical, empathetic response.
This may be challenging at times.
But these parents learn how to make emotional distance and not take it too personally, so they're able to address the problem.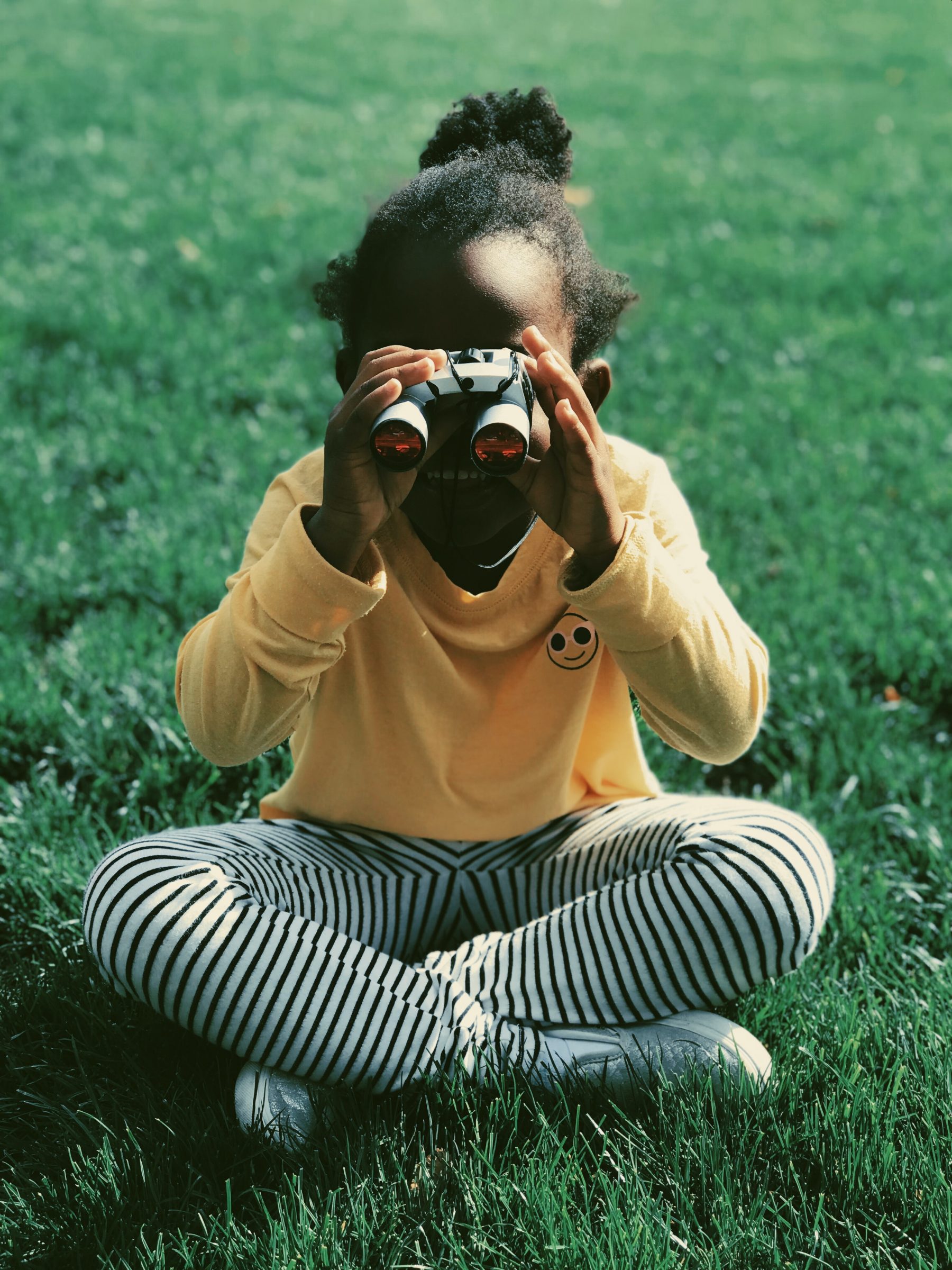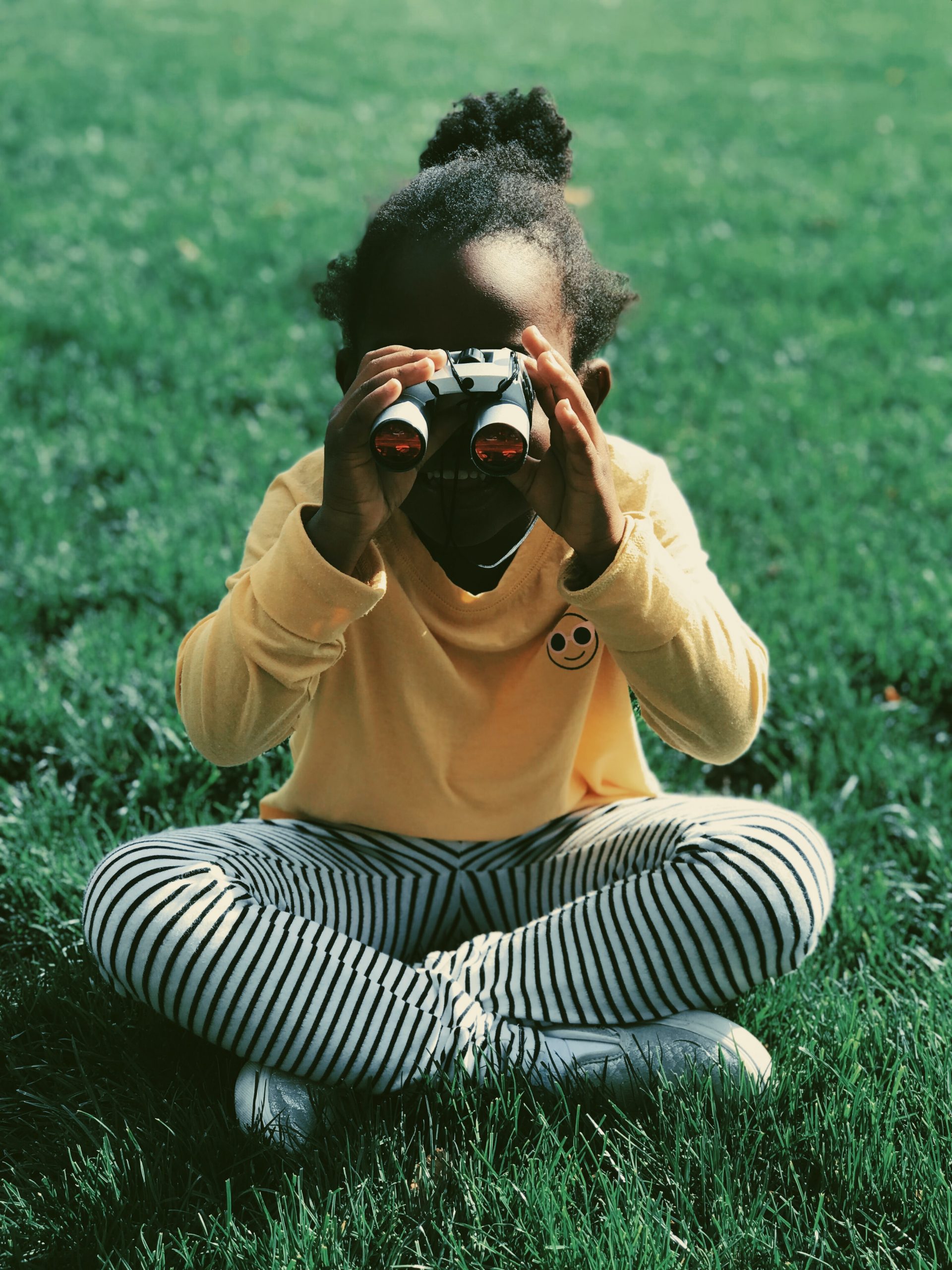 The reason for this is that they know that there is an explanation for the child's behavior.
And that there is an internal motivation for any behavior.
And they undertake the responsibility to deal with all of this and resolve problems.
You may want to check out also:
Latest Post:
Recommended Resources For You:
FINAL THOUGHTS ON THE BENEFITS OF AUTHORITATIVE PARENTING
These were just a few benefits of authoritative parenting you need to know about.
You can look at them as macro benefits because within them there are many micro benefits that come out of these major ones we mentioned. How amazing is that?!
And is also motivating, if you believe you need to adjust your parenting style to fit the authoritative type!
To take it a step further, consider a program called Conscious Parenting Mastery, created by a well-known Dr Shefali. Learn more about it by following the link to it. I'm sure you won't regret it.
I hope this was helpful.
And to you now – do you think the authoritative parenting style is beneficial and what other benefits of authoritative parenting would you add to the list?
Use the comment section.
Or check out: AUTHORITATIVE VS. AUTHORITATIAN PARENTING.