Curious to know the role of rules in different parenting styles? Want to understand if there is a parenting style with no rules or discipline? Stick with me until the end to get answers to these and other questions!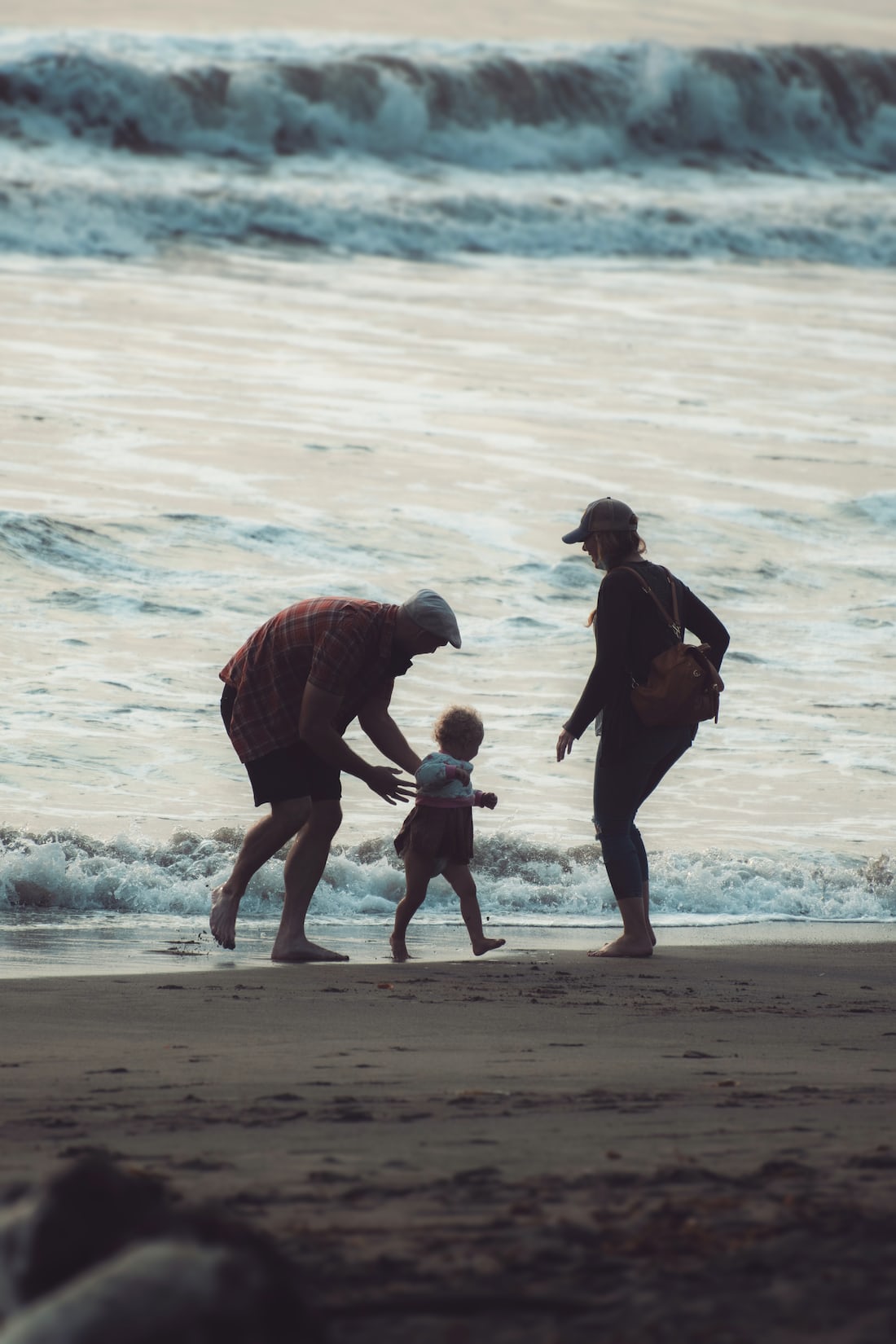 Parenting Styles And Rules
Besides understanding how rules are positioned in each of the 5 parenting styles, you'll also quickly find:
What differentiates the styles 
How to set them apart from one another
Why people usually confuse permissive and authoritative parenting styles
what the role of culture is in a child's developmental outcomes,
How to apply cultural context when trying to understand the effect your or other parents' style of parenting has on a child
And more!
We can jump right in!
This post has affiliate links which means that we make a commission from qualifying purchases at no additional cost to you. For more information read our Affiliate disclosure.
Note: Even though I am a licensed clinical social worker (LCSW), I am not your licensed clinical social worker (LCSW). This means engaging with our website is not considered a professional social worker and client relationship. This also means you should not consider this information as professional advice. Although we do put in every reasonable effort to provide the most accurate and reliable information, this does not replace professional advice, and you should not rely only on them. You still might need to consult a professional to introduce your particular situation, issue, problem, or position. Read our full Disclaimer here.
PARENTING STYLES AND RULES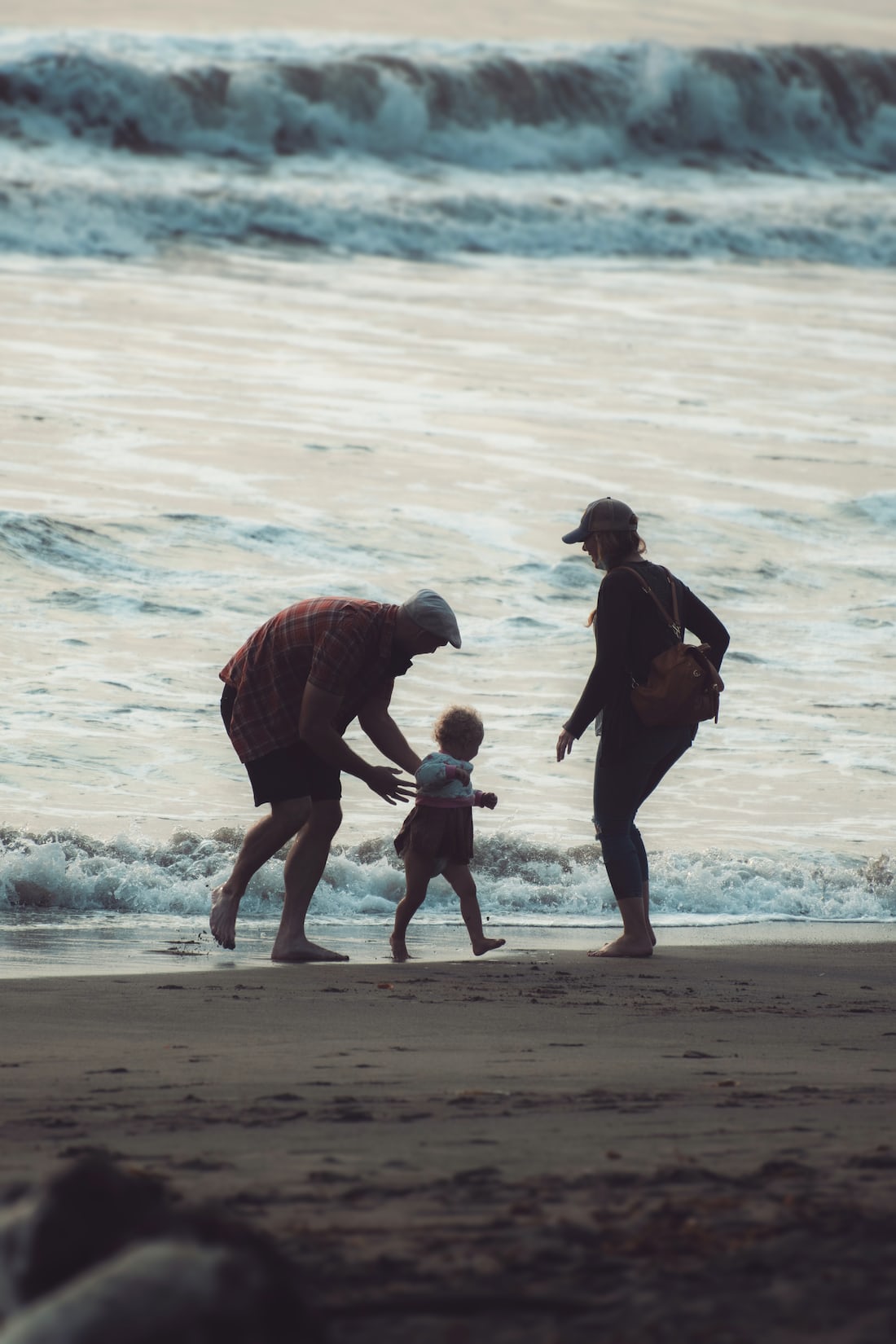 An authoritative or democratic parent accepts the role of a figure that shapes, models, and directs the child's behavior, but this doesn't necessarily mean that they're rigid (inflexible) with rules and discipline or that they will use punishment.
They are consistent with disciplinary measures, but while doing it, they are always respectful of the child and are focused on teaching a child what's socially acceptable behavior.
If they use punishment, they balance it out with rewards, and they approach punishment as a "resource" that must exclusively be focused on learning and not on disobedience, the act of punishing, or retribution.
This happens because they're comfortable with their role, as they position themselves as the figure responsible for helping a child learn what is a socially acceptable interaction.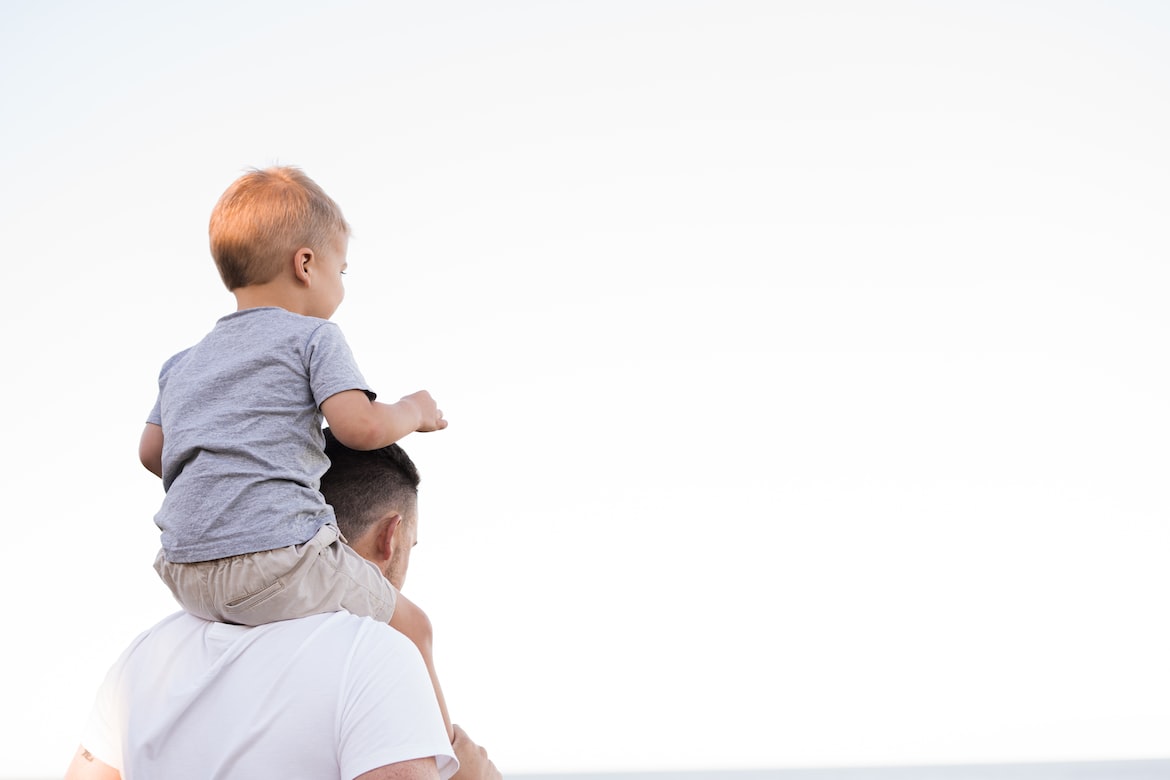 Some of them can be more permissive than others, as they don't focus on rules and such firm boundaries.
But they still set high enough expectations concerning the behavior and accomplishments of children, rely on negotiation with them more, and enable greater participation for kids.
This can result in kids who are more self-reliant and independent because they're being allowed to find their own way.
So if you don't prefer to have your parenting rely on strict rules, it doesn't have to. As long as your parenting is effective and your children are well adjusted, you don't need to be so attached to rules.
And if you, on the other hand, prefer your kids to follow the rules more strictly, what's important is to have enough flexibility so that they can move freely enough within your boundaries.
If you can maintain this, that will still make you authoritative, not permissive.
For more detail on the authoritative parenting style, read my post that covers it. Here is the link to follow.
Or if you want to know the differences between authoritative and authoritairan style, check out my blog post Authoritairan vs. Authoritative Parenting Style.
RELATED:
Permissive parents are highly affirmative towards the child's preferences and let them prevail over their standards; they avoid dealing with rules or are very inconsistent with them and disciplinary measures. 
This means that they will rarely pressure the child to comply with their standards, which puts children in an unsettling position as they're not yet ready to guide themselves.
Plus, they grow into not being able to adjust to authority and are in conflict with authority figures later on. 
Permissive parents aren't confrontational enough or they avoid confrontation, which leads to children lacking boundaries because they can pretty easily manipulate rules. 
These parents aren't just friendly; they tend to have a friendship with the child instead of stepping into the role of a figure responsible to shape, model, and direct the behavior.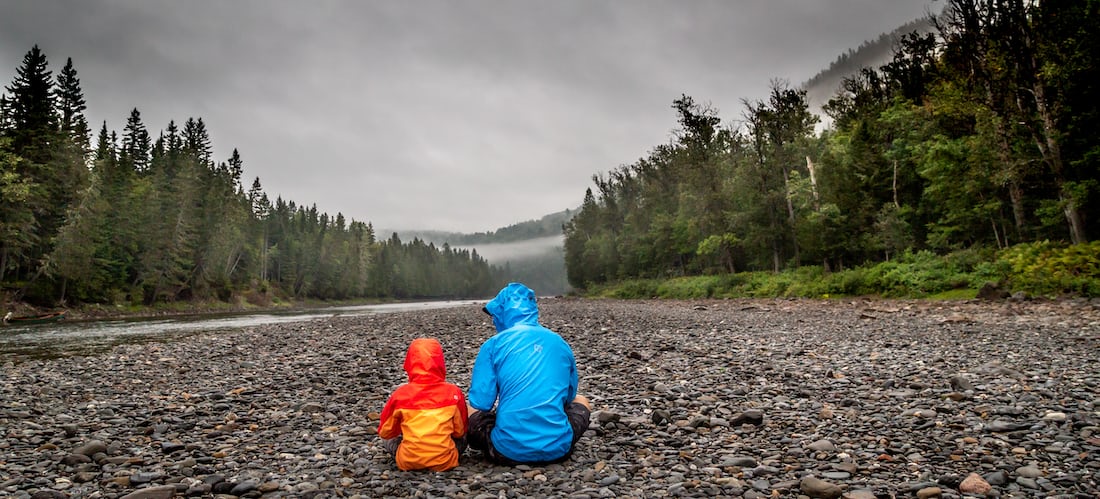 What can create confusion in understanding whether parenting is permissive or authoritative is the fact that we could be associating the softness and kindness of an authoritative parent with permissiveness. 
More precisely, you may have misconstrued that unless you're very focused on imposing rules or punishing, you're not an authoritative parent, and you're therefore a permissive one. 
But your parenting style will pertain to a democratic (authoritative) style if you're somewhat flexible to very flexible and have a somewhat close to very close (enmeshed) relationship (but not too close) with your child.
As opposed to being inflexible or too flexible and being either disengaged or too connected—because these characteristics are "the extreme values" that indicate another parenting style and not the authoritative. (Read about other parenting styles here.) 
This suggests that you can provide enough structure for your kids even if you aren't very strict with them and are teaching them how to understand and adapt principles that will serve as navigation for appropriate behavior. 
So both you and I can be authoritative parents, even though one of us relies more heavily on rules and structure than the other. 
But if we are both willing to model and shape socially acceptable behavior, are differentiating behavior that's antisocial from a prosocial one, and are ready to take action, apply disciplinary measures, and be in charge of the situation so we can help a child improve and learn, we can both be defined as authoritative parents. 
So it's not about authoritative parents acting exactly the same; it's about whether we are effective as parents or not, which means that showing signs of permissiveness shouldn't be understood as a "bad" quality considering that flexibility doesn't exist without a little or a lot of permissiveness. 
Nor should it be automatically qualified as permissive parenting. Read more about this style here.
You may find useful also:
Parents with the authoritarian parenting style demand that children be perfectly obedient and conforming; they rely on strict rules and use punishment and negative reinforcement to enforce their rules and maintain control and dominance in their relationship with children.
Some of them may rely on physical punishment (or threaten with it) and harsh verbal criticism to provide discipline and may be less likely to explain the reasoning behind their rules, expectations, or decisions.
So the authoritarian parents believe in strict control over their children, and they enforce their rules without question or explanation.
And they demand that family members are too close, which, combined with demanding absolute loyalty, can make this parenting style overbearing.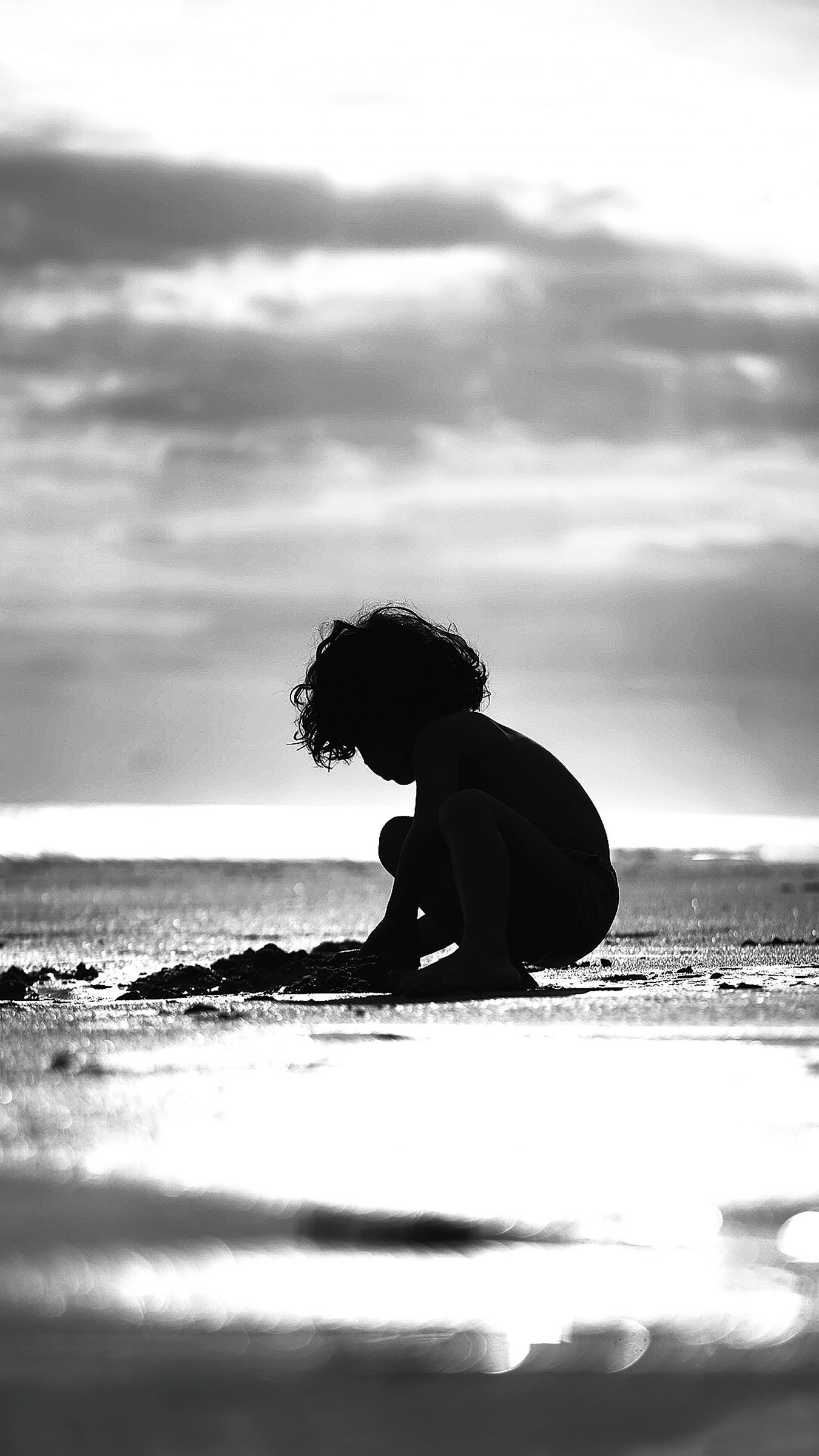 This means that they may even forbid children from asking questions or seeking explanations for certain rules and expectations they impose. Nor will they let children ever oppose their standards, which suggests they won't foster a sense of open communication as they may not be responsive to their children's opinions or feelings.
This further implies that they won't allow negotiation for children, which means that children aren't allowed to represent themselves, grow their independence, or claim their autonomy.
And this is disabling for children, especially long-term, and is in conflict with fulfilling relationships because inequality presents itself as the child grows more and more.
This is because a child isn't seen and treated as a sovereign being, considering their opinions and feelings are positioned as less valuable and influential, even when they reach the phase of adolescence when they really need to exercise their autonomy.
For more detail on the authoritarian parenting style, read my post that examines it. Follow this link.
Or if you want to know the differences between authoritairan and authoritative style, check out my blog post Authoritairan vs. Authoritative Parenting Style.
When it comes to rules and discipline in uninvolved parenting, the uninvolved (or neglecting) parents keep the rules too loose and wavering, are pretty much disregarding the child's need for discipline, and not much is expected of a child.
This suggests that boundaries can be easily manipulated, which means a child can do practically anything unless it directly obstructs the parent's agenda.
And considering these parents don't set consistent or high expectations, the child isn't motivated to deliver great results or can even be invalidated when they do, because the parent doesn't respond to this, for example, with praise or any feedback.
Note that focusing on rules and providing discipline shouldn't be confused with punishing children for their misbehavior. So if you're not punishing misbehavior, that doesn't make you an uninvolved parent.
But if you're ignoring a child, not responding to the child's misbehavior (never violently, with cruelty, or being vindictive), or responding only when you have to, while at the same time you're not being responsive to their needs, that could potentially mean that you fit the uninvolved style.
To learn more about uninvolved parenting, read my post that explores it in more detail. Follow this link.
So a rejecting parent nurtures high inflexibility when it comes to rules, discipline, and control.
This parent imposes very strict rules, applies harsh discipline, and restricts the child's freedom. And does all of that on occasion.
Moreover, rejecting parents demand that children behave according to many rules while leaving children to live with a difficulty feeling cared for, considering the relationships are disconnected.
This is a very hard position for a child, considering children are forced to obey many rules and experience harsh discipline while not receiving support and care that could potentially even things out.
The rejecting parenting style creates an atmosphere that's very difficult for a child to handle, maybe the most harmful of all the other parenting styles.
The family system organized in this way makes children very insecure concerning their parents' affection and leads them to question whether they're good enough.
And as a logical outcome of their position and treatment, the children usually end up with immaturity and psychological problems.
If you need more information about the rejecting parenting style, read my post that examines it. Go to this page.
You may find helpful also:
PUTTING PARENTING STYLES IN A CULTURAL CONTEXT
Now that you understand more about the 5 parenting styles, it's important that you understand that this is a construct that should serve as an orientation concept.
This means that you should keep in mind that often times parents have different parenting styles in one family, and sometimes they may be conflicting.
But because their styles differ from one another, we can't know for sure what consequences this will have on a particular child.
Unless we look into the relationships and the family dynamics a little closer, we can't know which characteristics or behaviors of each of the parents had a good or bad influence on that child.
Children may benefit more from the different styles than they would if they were the same.
Another thing we need to take into account is the culture, as most research on parenting styles has been done in the Western world, which respects and lives by one set of values while another part of the world does not.
As we apply meaning to characteristics, events, behavior, and treatment, in accordance with our values and internal compass, we may understand certain treatment as more or less positive.
Example: Strictness and togetherness can be marked as either welcome and affirmative in one culture or as hurtful and undesirable in another.
You can often see how strictness is linked with positive discipline or togetherness being marked as "solidarity." Or you can see how togetherness is seen as a treat to individuality and autonomy.
Note that all of this doesn't mean that having a particular style is irrelevant; it just means that we need to understand more about the
context of family dynamics
cultural context
individual experience, preference, or feeling (what meaning a person attributed).
WHAT IF YOUR PARENTING ISN'T WORKING?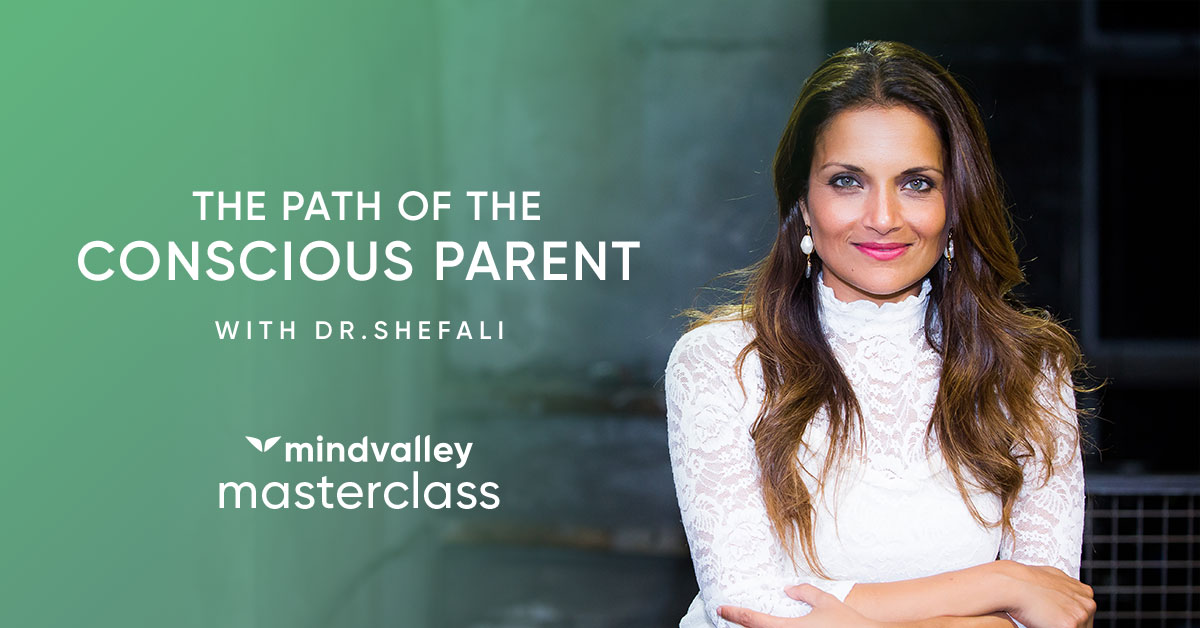 If you find that your parenting isn't working then I want to recommend a program called Conscious Parenting Mastery, creates by well-known parenting expert Dr. Shefali hosted on Mindvalley.
Mindvalley is an amazing platform created to level up your life by embracing personal growth and anyone can find programs that will fit their individual needs depending on the area of life they find troubling, too challenging, or simply want to improve to serve them best.
And if you decide to join the membership, you will get a chance to get the full Conscious Parenting Mastery program alongside with 100+ other programs (and counting because each month a new program -Quest is added to the platform) for a single monthly price.
What you can expect once you begin engaging with this platform is:
true self-discovery so that you can start identifying your real preferences, aspirations, goals, and dreams
setting meaningful goals that have the potential to fulfill your need for self-actualization as opposed to only living on someone else's terms and building someone else's dream in order to be accepted by the environment and perceived as successful
liberation from fabricated societal expectation and norms that not only don't serve you, but are in fact representing oppression which is suffocating your soul that only wants you to live in alignment with whom you truly are and not what society expects you to be
to finally awaken your authenticity by letting yourself be visible as opposed to being shy or ashamed of who you are deep down or what you want behind the closed doors
to acquire skills to make life decisions aligned with your core values and true desires coming from the depth of your being
begin stepping into your potential and move towards reaching full potential unique for you and different from anyone else's in the world
become skilled at self-love that holds the key to building the life of your dreams
finally become comfortable in your own skin, doing your own thing, and going where you truly want to go in life
build the life you are proud to call your own and experience lasting fulfilment because your consciousness is so expanded that you don't need to worry about whether things will work out for you ever again, as now you have skills and support to make them work.
And you'll have access to the community of like-minded folks to connect with to whom we can relate. Right now you can enjoy the membership at a special price, so if you were thinking about expanding your self-growth so you can reach your full potential, there's no better time than now.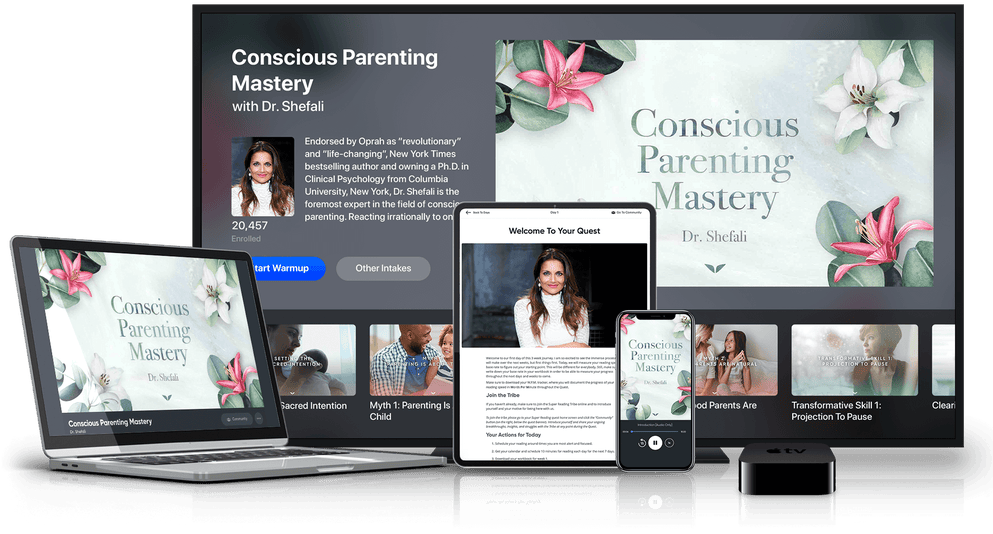 Conscious Parenting Mastery is a great 35-day program (by you can consume it at your pace), created by Dr. Shefali, an experienced psychologist who works with families and creates courses and programs to help parents resolve problems in their relationship with their children through connection with them.
This program has the power to transform your relationship with your child. That's because it empowers you to:
step into a fully refreshed parenting role where both yours and your child's needs are meet optimally,
move past common parenting myths and misconceptions,
create and nurture and atmosphere in which your child can grow into authentic and autonomous adult, and
raise resilient and confident because they feel good in their skin thanks to your effective and supportive parenting.
If you want to dive deeper into this platform, read my post that mentions more than 30 programs you can expect to find on the platform if you decide to get inside the membership: 
Recommended Resources For You:
Latest Posts:
FINAL THOUGHTS ON PARENTING STYLES AND RULES
Those were the most important information about parenting styles and rules that can help you easily differentiate the 5 parenting styles.
Plus it gave you an opportunity to apply to context of culture to estumating the effect of a parenting style on a child or a family.
I hope you found it useful. If you have share it, and if you have more questions drop them in the comments form.
And I'll see you in the next post! 👋 Here is one: