So you want to learn 100 ways to show your children you love them? And also find out how do you make your kids feel loved in the first place? Well, you've landed on the right page! And you'll see that there isn't one direction, but at least 100 different routes to show your kids how much you love and cherish them.
100 Ways to Show Your Children You Love Them Deeply
You can show your love and appreciation in so many wonderful and creative ways. You only need a pure heart and an open mind.
The more open-minded you become, the more your kids will thrive and be happy.
So let's jump right to our 100 ways to show your children you love them!
Note: Even though I am a licensed clinical social worker (LCSW), I am not your licensed clinical social worker (LCSW). This means engaging with our website is not considered a professional social worker and client relationship. This also means you should not consider this information as professional advice. Although we do put in every reasonable effort to provide the most accurate and reliable information, this does not replace professional advice, and you should not rely only on them. You still might need to consult a professional to introduce your particular situation, issue, problem, or position. Read our full Disclaimer here.
This post has affiliate links which means that we make a commission from qualifying purchases at no additional cost to you. For more information read our Affiliate disclosure.
100 WAYS TO SHW YOUR CHILDREN YOU LOVE THEM
Hug them.
Kiss them.
Touch them the way it feels comfortable to them.
Be kind to them.
Show real support.
Support and praise their accomplishments.
Correct mistakes as gently as possible at the current moment.
Support them in exploring their passions and interests.
Show them what it means to be free.
Let them feel free.
Give them important explanations related to their lives.
Be silent with them.
Have the patience to wait for them to open up.
Help them understand their emotions so they can manage them better.
Teach them how to channel emotions.
Support their participation in decision-making in every aspect of their lives that affects them.
Show them you respect them as human beings.
Show them you cherish them.
Tell them the truth about the things that affect their lives even if it's not convenient.
Guide them in developing working habits.
Show you appreciate their efforts even if things didn't work out ideally.
Include them in planning a vacation with them.
Teach them how to set boundaries.
Explain to them they can manage their time.
Model responsibility.
Keep your promises.
Teach them not to allow maltreatment from others.
Treat them with respect.
Raise them to be aware of their own worthiness.
Provide protection but don't practice excessive control disguised in protection.
Demand responsibility but never forget to let them be kids too.
Respect and ask for their opinion.
Tell them they mean so much to you.
Encourage them to be ambitious.
Demonstrate self-respect.
Support them to build their confidence.
Teach them about self-love and demonstrate it.
Train them to accept their mistakes and to learn from them.
Explain why it's important to learn how to cope with other people's mistakes.
Help them build a healthy relation to failure.
Show them what's real intimacy and closeness among humans.
Explain how important it is to speak their minds in life.
Help them understand how important personal development is (free masterclass), and empower it, too.
Give them the opportunity to explain themselves.
Listen to what they are saying and look at what they are doing and learn from these.
Spend quality time with them.
Avoid demonstrating power over them.
Be there for them in the good and the bad.
Model healthy interpersonal relations with other people.
Say goodbye to your worst habits, because this will be the best kind of modeling.
Related:
Spend time in nature with them.
Teach them about ecology and support their concerns about it.
Teach them they're worthy of love and demonstrate it by loving them.
Encourage them to be and show their real selves (free masterclass).
Practice open communication and teach them how it's done.
Demonstrate self-appreciation by dropping exploitative or abusive relationships.
Model true independence and encourage their independence.
Don't have enough time to go through all 100 ways to show your child you love them now? No worries. You can take it with you, get it as a print-friendly pdf with no interruptions on page. Plus you'll be a direct supporter of this blog.
100 Ways to Show Your Children You Love Them Deeply
4 $ 2,99 $
Practice positive parenting.
Be the authoritative parent.
Say you're sorry when you did them wrong.
Dedicate enough time to your personal development (free masterclass) to model for them.
Nurture the love between their siblings and them.
Show them empathy and teach them empathy.
Always make an effort to really put yourself in their shoes.
Answer their questions about their past experiences honestly but kindly.
Ask them about their biggest wishes.
Support them to dream big and follow their dreams.
De-motivate any behavior that isn't prosocial behavior.
Guide their behavior the best way and manage the development of their moral and crystallized prosocial values.
Say you love them.
Talk to them about things that are really important in life.
Stay away from using violence in gaining control over their behavior.
Make an effort to be present in their lives.
Teach them about healthy relationships with their bodies.
Discuss things with them.
Call them out if you see them mistreating anybody.
Show compassion.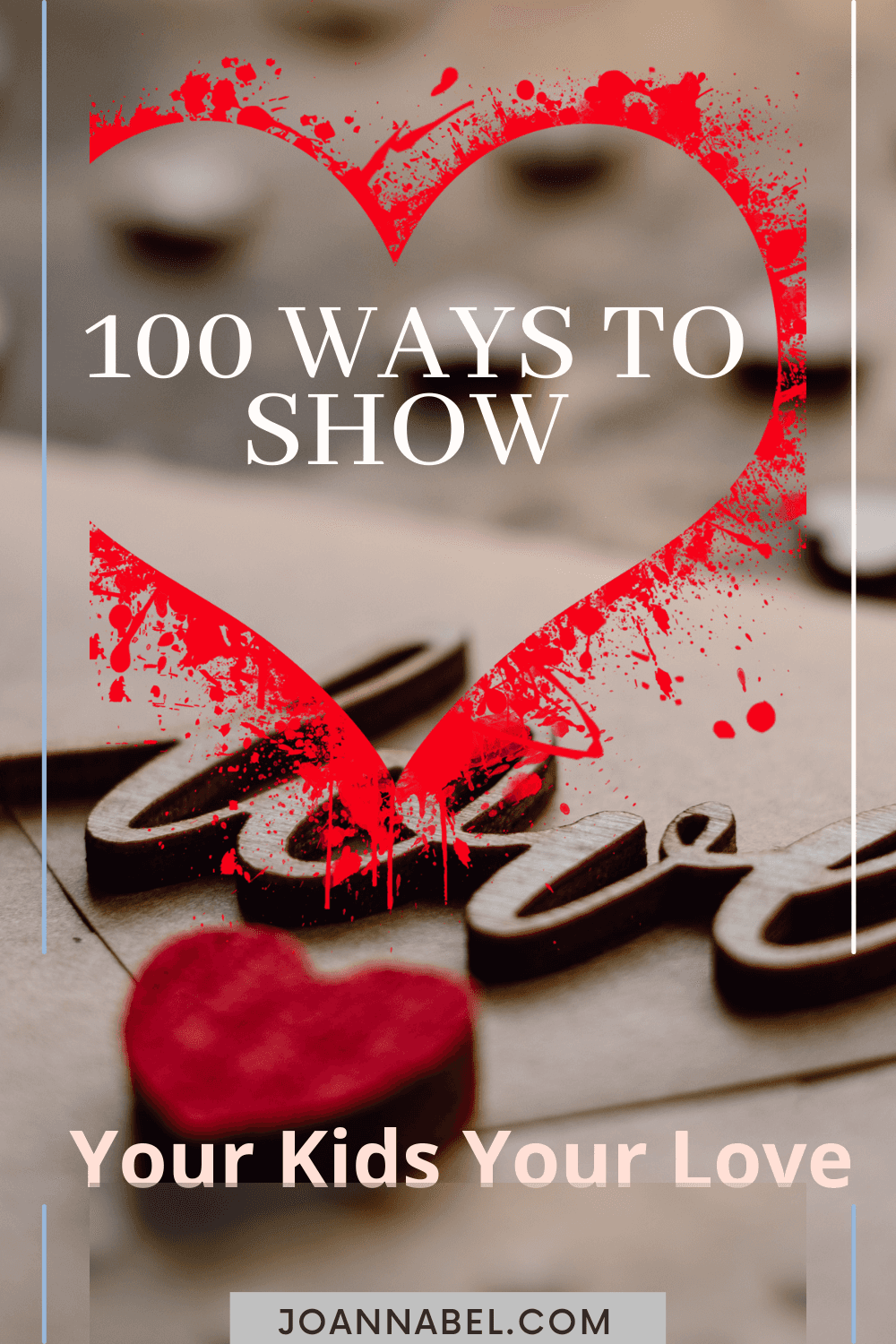 Check out also:
Teach them about the importance of making up to someone if they did them wrong.
Strengthen their prosocial behavior.
Let them have their duties and responsibilities.
Encourage them to keep playing their whole life.
Teach them about the importance of education.
Teach them how to deal with frustration.
Encourage their curiosity.
Show them the difference between curiosity and prying.
Give them the gift of your time.
Encourage them to talk about their feelings.
If you're demanding certain actions from them, put a reasonable amount of effort to explain why to them.
Treat them as equals but have sympathy for their sensitivity.
Explain what's the right way to show their love for someone.
Show interest in their lives and their experiences.
Let them find a way to do things their own way.
Support them in developing into autonomous people.
Stay away from attacking their dignity.
Be careful not to humiliate them.
If you learn that you're doing them any harm, have enough strength to go ask for help and support.
Tell them how special they are.
NEED HELP WITH PARENTING?
If you find that your parenting is challenging or isn't working, then I want to recommend that you try something like this program created for parents or future parents on Mindvalley.
Mindvalley is an amazing platform created to level up your life by embracing personal growth and anyone can find programs that will fit their individual needs depending on the area of life they find troubling, too challenging, or simply want to improve to serve them best.
And if you decide to join the membership, you will get a chance to get the full Conscious Parenting Mastery program alongside with 100 other programs (and counting because each month a new program -Quest is added to the platform) for a single monthly price.
Recommended Program: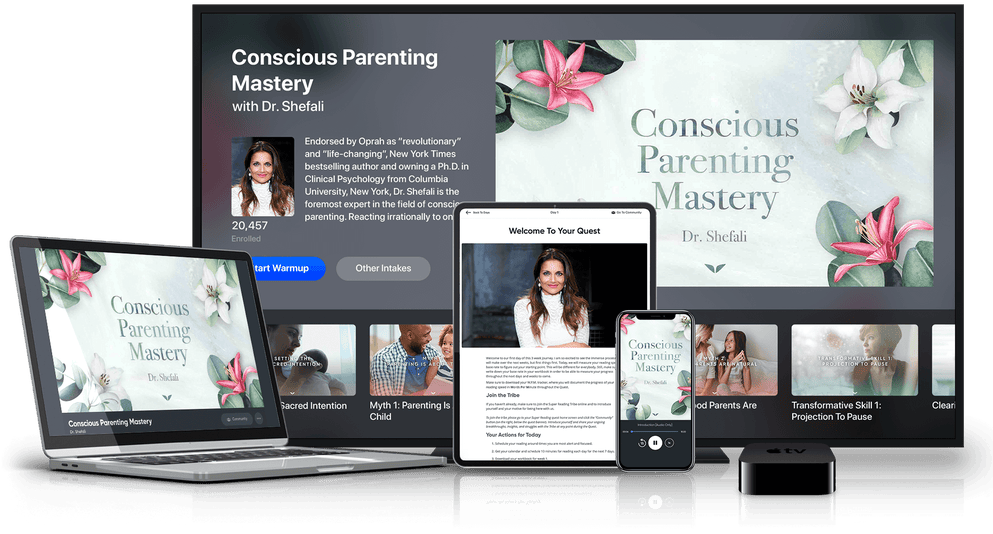 This is a great 35-day program you can consume at your pace or in a class, created by Dr. Shefali, an experienced psychologist who works with families and creates courses and programs to help parents resolve problems in their relationship with their children through connection with them.
You'll uncovered what it takes to raise confident, authentic, well-adjusted and resilient kids, how to meet their needs the optimal way, combat parenting myths that are keeping you trapped and preventing you to foster more connection and achieve greater understanding with your child.
It is one of rare programs that can transform the relationship with your child.
Dr. Shefali's proven framework will empower you to a step into a fully refreshed parenting role with more confidence and certainty that what you're doing is what both you and your kids need.
Plus, you should know that you don't need to worry if you partner, the other parent doesn't follow you right now, because you will see change anyway and you'll positively influence them as well.
Byt you'll also have access to the community of like-minded folks to connect with to whom we can relate. Right now you can enjoy the membership at a special price so if you were thinking about expanding your self-growth so you can reach your full potential, there's no better time than now.
You can go from confused, overwhelmed, and without a clear vision for your life, to confident, grounded and focused, as well as determined about how you want your life to be, by focusing on personal growth and Mindvalley will give you this chance. 
Make this year the year you get to the next level.
What you can expect once you begin engaging with this platform is:
true self-discovery so that you can start identifying your real preferences, aspirations, goals, and dreams
setting meaningful goals that have the potential to fulfill your need for self-actualization as opposed to only living on someone else's terms and building someone else's dream in order to be accepted by the environment and perceived as successful
liberation from fabricated societal expectation and norms that not only don't serve you, but are in fact representing oppression which is suffocating your soul that only wants you to live in alignment with whom you truly are and not what society expects you to be
to finally awaken your authenticity by letting yourself be visible as opposed to being shy or ashamed of who you are deep down or what you want behind the closed doors
to acquire skills to make life decisions aligned with your core values and true desires coming from the depth of your being
begin stepping into your potential and move towards reaching full potential unique for you and different from anyone else's in the world
become skilled at self-love that holds the key to building the life of your dreams
finally become comfortable in your own skin, doing your own thing, and going where you truly want to go in life
build the life you are proud to call your own and experience lasting fulfilment because your consciousness is so expanded that you don't need to worry about whether things will work out for you ever again, as now you have skills and support to make them work.
If you want to dive deeper into what this platform has to offer to you, read my post that mentions more than 30 programs you can expect to find on the platform if you decide to get inside the membership: 30+ Transformational Online Personal Development Programs For Creating The Life You Desire.
Alternatively (it you decide you don't want Dr. Shefali's program), see how you can work with me HERE.
Latest Posts:
Recommended Resources For You:
FINAL THOUGHTS ON 100 WAYS TO SHOW YOUR CHILD YOU LOVE THEM
I really hope this was helpful but also that you enjoyed reading it!
The fact that you stay until the very end, speaks highly for itself of how much you love your children! That's really wonderful!
If you found the 100 ways to show your child you care useful, please share it or pin it to help me get it in front of more people who can benefit from this post!
And back to you – what's your favorite way to show your children you love them?! Let me know in the comments below.
Or check out:
GOOD READS