Two common parenting styles that often come up in discussions are authoritative and authoritarian parenting styles, which means that we should compare the two (authoritairan vs. authoritative parenting) for better understanding.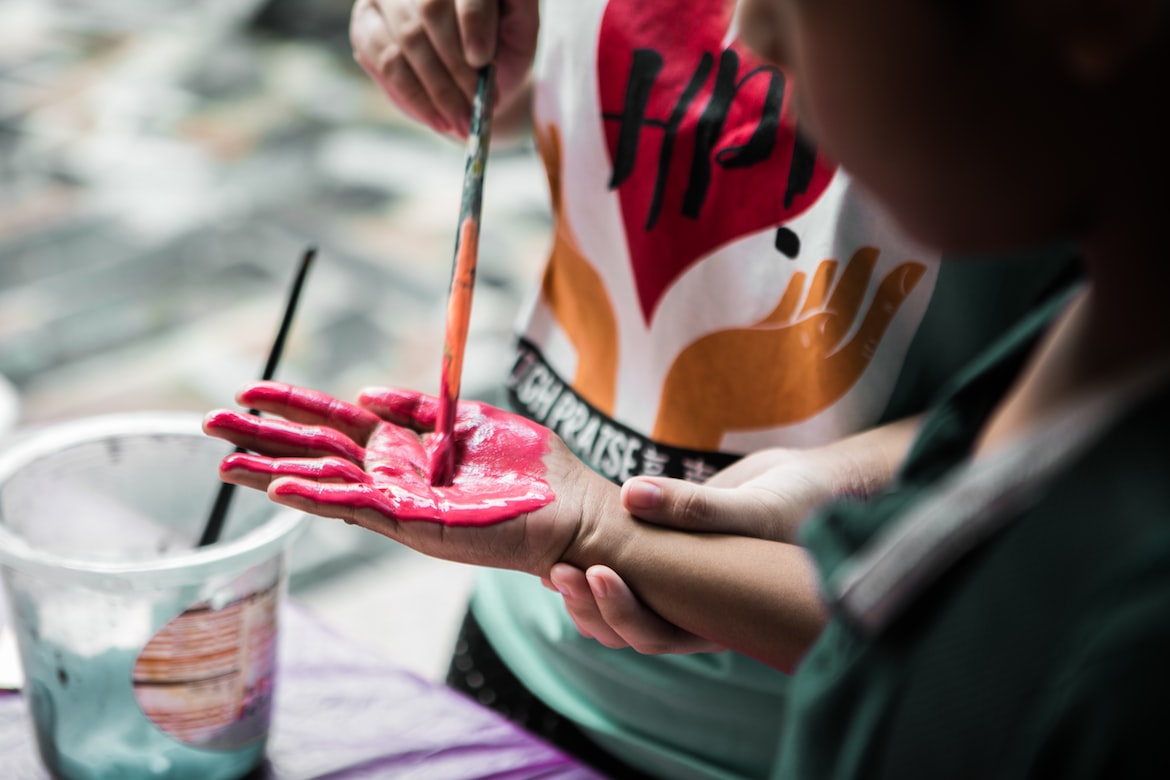 Authoritarian VS. Authoritative Parenting
While these two parenting styles may sound similar, they have distinct differences in their approach to rules, discipline, and overall child-rearing techniques.
In this article, we will explore the characteristics of authoritative and authoritarian parenting styles, and delve into the impact they can have on a child's development.
By understanding these differences, you can make informed decisions about which parenting style aligns with your values and goals for your child's upbringing.
If your current style hasn't brought the results you want, then you know that it's time for a change.
The good news is that you can.
We can begin our exploration of the topic of authoritarian vs. authoritative parenting right away.
This post has affiliate links which means that we make a commission from qualifying purchases at no additional cost to you. For more information read our Affiliate disclosure.
Note: Even though I am a licensed clinical social worker (LCSW), I am not your licensed clinical social worker (LCSW). This means engaging with our website is not considered a professional social worker and client relationship. This also means you should not consider this information as professional advice. Although we do put in every reasonable effort to provide the most accurate and reliable information, this does not replace professional advice, and you should not rely only on them. You still might need to consult a professional to introduce your particular situation, issue, problem, or position. Read our full Disclaimer here.
AUTHORITAIRAN VS. AUTHORITATIVE PARENTING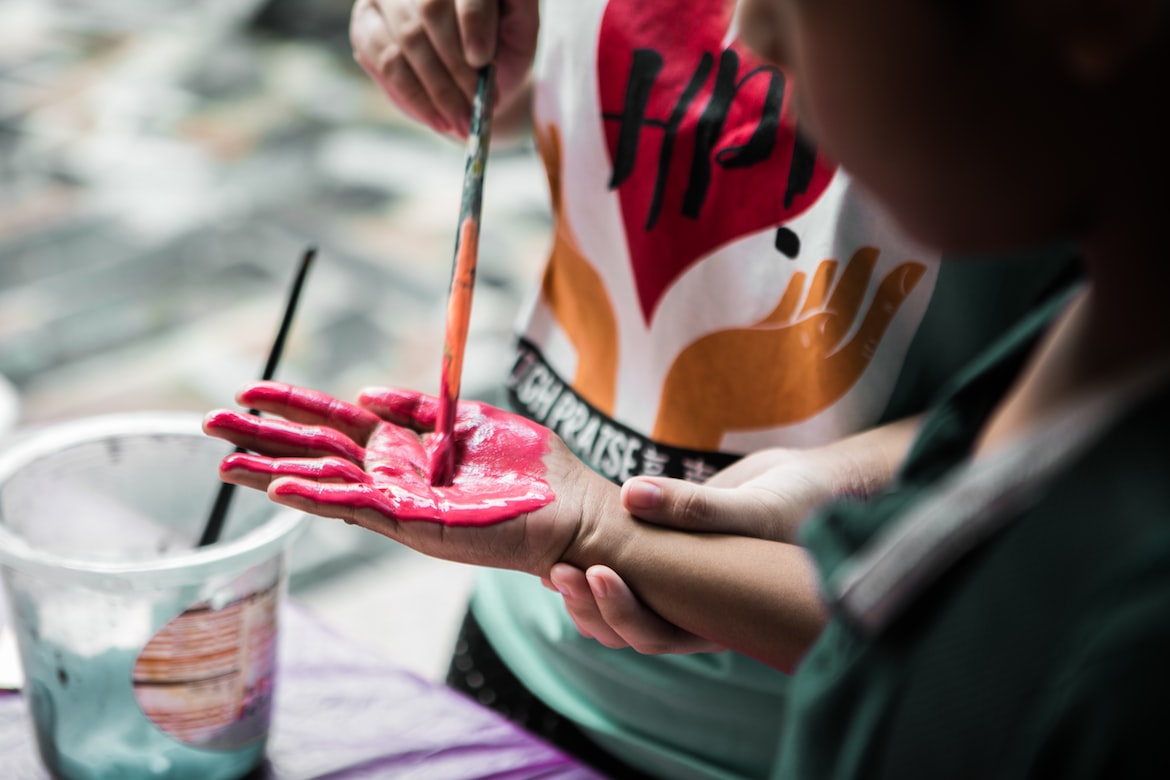 We should first talk about what parenting style is so I'll briefly explain it.
Parenting style refers to the consistent and stable patterns of demands, structure and responsiveness, that parents cultivate in all of their interpersonal interactions with their children. The parents' practices are dependent on these patterns. That's why it's called style – it is perpetual and it's resistant to events, situations, a child's age, and developmental phase. This doesn't mean that it's unchangeable, it only means that it is constant.
If you need to know more about the 5 parenting styles, I got you – read my post that explores them in great detail: What Are The 5 Parenting Styles: All You Wanted To Know.
Now we can move on to exploring the two styles, so I'll first talk about the authoritative parenting style.
You may also want to read later:
AUTHORITATIVE PARENTING STYLE CHARACTERISTICS
The authoritative parenting style is often considered a balanced and effective approach to raising children.
Parents who have this style are nurturing, emotionally warm and responsive, and set clear expectations for their children.
They provide guidance and support while also promoting independence and autonomy.
You can read about the 10 benefits of authoritative parenting in my post:
And now we can move on to explain the style in more detail.
One key aspect of authoritative parenting is the establishment of rules and boundaries.
However, unlike authoritarian parents who enforce rules without question, authoritative parents take a different approach.
They believe in explaining the reasoning behind rules and involve their children in rule-making discussions, which fosters a sense of understanding and cooperation between parent and child.
Authoritative parents grasp the significance of rules, while simultaneously acknowledging the need for open communication and respect of their child's perspectives and emotions.
By actively involving children in the process of establishing rules, they foster a healthy and supportive atmosphere where children feel listened to and validated.
In this atmosphere a child is a sovereign which is the way to go.
#2 CONSISTENCY AND FLEXIBILITY
Another distinguishing characteristic of authoritative parenting is the balance between consistency and flexibility.
Authoritative parents are consistent in enforcing rules and consequences, but they also understand the importance of adapting to changing circumstances and individual differences.
This means that parents exhibit a consistent approach when setting expectations and implementing discipline, while understanding and valuing the individuality of each child.
They acknowledge that different children may necessitate tailored approaches and are open to adapting their strategies accordingly.
Through this adaptive mindset, they strike a balance between maintaining a firm and nurturing presence in their child's life.
Check out also:
One of the greatest strengths of authoritative parenting is its focus on fostering independence in children.
Authoritative parents encourage their children to think for themselves, make decisions, and take responsibility for their actions.
They provide guidance and support, but also allow their children to experience natural consequences and learn from their mistakes.
Authoritative parents comprehend the significance of granting children the necessary room for exploration, learning, and personal growth.
This is why they providing kids with a degree of freedom to make decisions within sensible boundaries, actively contributing to the gaining of vital life skills and the nurturing of self-assurance in their children.
If you need more information on the importance of inspiring independence in your child read my post that features 10 reasons why it's important for a child to be independent.
I'm positive that you'll find it useful.
Read also:
Research has shown that the authoritative parenting style has numerous positive effects on child development.
Children raised by authoritative parents tend to:
have high self-esteem,
develop better social skills,
be emotionally stable, and perform well academically
be more likely to develop healthy relationships
exhibit good self-control, and
have a positive outlook on life, being more cheerful in nature.
So looking at the authoritative parenting characteristics and effects, it's seen as the optimal parenting style from a child developmental point of view.
Children who have experienced democratic-balanced parenting show what professor Diana Baumrind, the parenting style pioneer researcher described as energetic-friendly behavior.
These children are very self-reliant and optimistic, and they handle stress successfully, plus they orient towards achievement. 
But what we shouldn't overlook is the effect culture can have on parenting styles. And how these parenting styles affect children in certain cultures.
It can be different regarding the outcome of a certain parenting style.
And this also means culture influences parenting too. So different cultures can give different meanings to behaviors/practices.
For instance, certain cultures can define strictness as a discipline which then may result in children being archivers, while others may be more sensitive about it.
Even though Baumrind's findings hold true across ethnicity and social class, she discovered that authoritarian parenting performed very well with African-American low-income families she followed in one of her studies.
The outcome of this style was girls that were expressing the most assertive and independent behavior.
While this parenting style performed poorly with the rest of the participating children.
In general, kids' behavior resulting from a democratic or authoritative parenting style is:
Energetic-friendly.
Self-reliant.
Cheerful.
Achievement-oriented.
But we should acknowledge that most studied have been done in the Western world which means that the authoritative parenting has proven to be effective there.
You can read more about this parenting style in my post that explores it in much more detail:
AUTHORITATIVE PARENTING: CHARACTERISTICS AND EFFECTS THAT MAKE IT THE BEST STYLE
You may also want to check out:
In contrast to the authoritative style, the authoritarian parenting style is characterized by strict rules, discipline, and high expectations.
Authoritarian parents prioritize obedience and conformity, often relying on punishment and control to enforce their rules.
They nurture close relationships with their child  but this doesn't mean that closeness of the family members suggestions emotional bond or emotional warmth, but rather togetherness as a form of control and oversight.
Let's explore all of this in more detail.
#1 STRICT RULES AND DISCIPLINE
Authoritarian parents believe in maintaining strict control over their children's behavior.
They set rigid rules and expect immediate compliance without question.
Punishment and negative reinforcement are commonly used to enforce these rules, usually without explanation or discussion.
Moreover, authoritarian parents have a firm conviction in the importance of obedience and conformity and perceive themselves as figures of authority whose set of regulation their children need to comply without hesitation.
If not, they can expect punishment even in a form of retribution in order for a parent to retain control and dominance.
You can see that this becomes an issue as soon as the child approaches adolescence.
One significant drawback of the authoritarian parenting style is the lack of autonomy and independence granted to children.
Authoritarian parents prioritize obedience over individuality, often discouraging independent thinking and decision-making.
Authoritarian parenting can negatively influence a child's capacity for critical thinking and independent decision-making, resulting in lack of assertiveness, co-dependency, and too much reliance on external authority figures for direction.
#3 AUTHORITAIRAN PARENTING EFFECTS
The authoritarian parenting style can have negative emotional effects on children.
The strict and controlling nature of this style can lead to feelings of fear, anxiety, and low self-esteem in children.
They may struggle with self-expression, have difficulty forming secure attachments, and may be more prone to rebellion in adolescence.
When Diana Baumrind inspected parenting styles she detected the style based on the pattern of child's behavior and in the case of authoritarian style the children were discontented, withdrawn, and distrustful.
When it comes to mental health of children raised by parents wuth an authoritarian parenting style, they may be more likely to develop anxiety, depression, and other mental health problems. 
Baumrind discovered that authoritarian parenting has been associated with poor academic achievement and anxiety-depressive symptoms.
When it comes to child development, children raised by authoritarian parents may struggle with maturity, self-esteem, and independence, as their parents do not encourage them to express their thoughts and feelings or make their own decisions.
That's because they restrict autonomy to keep all the power in their hands by maintaining high level of control and restrictiveness.
These children:
can often behave in a conflicted-irritable manner
tend to be unhappy
are vulnerable to stress
lack stability/unstable
tend to be moody
can act unfriendly.
As I mentioned, all of this is true for the Western world, but this doesn't mean that it isn't for others, it's just that we need more research on this.
Just keep in mind that culture plays a great role and in some other cultures authoritarian parenting may not give these results and may even bring positive ones.
If you're interested to know more about this parenting style and determine if it's yours, read my post dedicated to it:
WHAT IS AUTHORITARIAN PARENTING STYLE AND WHO ARE AUTHORITARIAN PARENTS?
FINDING A BALANCE IN APPROACHING PARENTING
While authoritative and authoritarian parenting styles have distinct differences, it's important to remember that parenting is not black and white.
Plus, many parents tend to have different parenting style so then the child may be exposed to different influences.
Regardless, discovering how to balance between control and independence, or authority and autonomy is crucial when it comes to raising children.
It is essential to establish limits and set expectations while also giving children enough freedom to make their own choices according to their age and level of socioemotional maturity, as well as to form, explore, and express their own identities.
You may be interested to check out also:
IMPORTANT REMINDER RELATED TO CULTURAL CONTEXT
Now that you have gained an understanding of the distinction between authoritarian and authoritative parenting styles, it's essential to recognize that this concept serves as a framework for guidance.
It's important to acknowledge that within a family, parents often have different parenting styles, and at times, these styles may even clash.
Due to the variation in parenting styles, it's difficult to determine the specific effects they will have on a particular child.
To truly comprehend the impact of each parent's characteristics and behaviors on a child, a closer examination of their relationships and family dynamics is necessary.
In some instances, children may actually benefit more from the diverse styles present in the family rather than if they were all the same, especially when a particular style is not beneficial for the child.
Additionally, it's crucial to consider cultural differences, as most research on parenting styles has predominantly focused on the Western world, which adheres to a specific set of values that may differ from other parts of the world.
As we assign meaning to characteristics, events, behaviors, and treatment based on our values and internal compass, the perception of certain parenting style as positive or negative may vary.
For instance, strictness and togetherness can be viewed as either positive and nurturing in one culture or as undesirable in another.
You can often see how strictness is linked with positive discipline or togetherness being marked as "solidarity." Or you can see how togetherness is seen as a treat to individuality and autonomy. All depending on the cultural context.
It's important to note that none of this implies that having particular parenting style is irrelevant.
Rather, it emphasizes that we need to understand more about the family dynamics, cultural context, individual experiences and preferences or the meaning ascribed by the person involved (the child in this situation).
WHAT IF YOUR PARENTING STYLE ISN'T WORKING FOR YOU?
If you find that your parenting style isn't working as you intend to, then I want to recommend a program called Conscious Parenting Mastery, created by well-known parenting expert Dr. Shefali hosted on Mindvalley, an unique platform created to level up your life by embracing personal growth. Anyone can find programs that will fit their individual needs depending on the area of life they find troubling, too challenging, or simply want to improve to serve them best.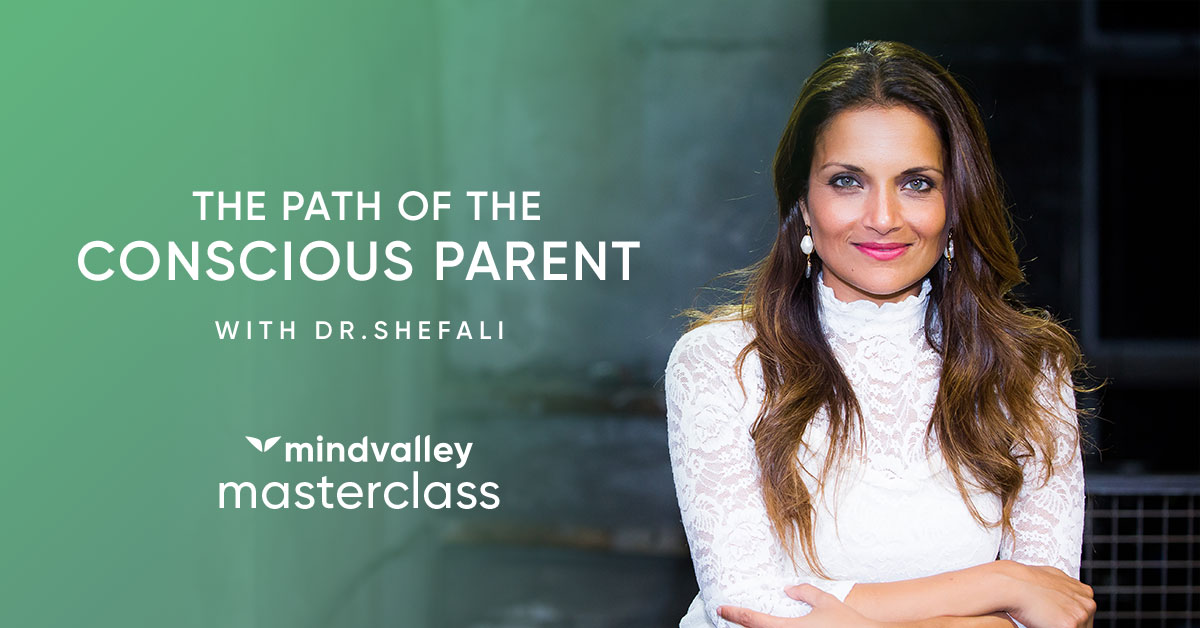 The program is an amazing 35-day educational and explorational quest you can consume at your pace, created by Dr. Shefali, an experienced psychologist who works with families and creates courses and programs to help parents resolve problems in their relationship with their children through connection with them.
It is one of rare programs that can transform the relationship with your child. This is because Dr. Shefali is fully equipped to guide you towards creating an unbreakable bond with your child rooted in authenticity, independence, sovereignty and love.
She'll teach you what it takes to:
meet your child's needs,
end projecting your own aspirations on them,
raise confident and self-reliant children who are centered in their lives as they can be comfortable with who they truly are, as opposed to being oppressed by fabricated social norms surrounding families and children that don't really have their best interest in mind.
And if you decide to join the membership, you will get a chance to get the full Conscious Parenting Mastery program alongside over 100 other programs (and counting because each month a new program -Quest is added to the platform) for a single monthly price.
And you'll have access to the community of like-minded folks to connect with to whom we can relate. Right now you can enjoy the membership at a special price, so if you were thinking about expanding your self-growth so you can reach your full potential, there's no better time than now.
Plus, you can go from confused, overwhelmed, even feeling lonely and without a clear vision for your life, to confident, grounded and focused, as well as determined about how you want your life to be, by focusing on personal growth and Mindvalley will give you this chance. Make this year the year you get to the next level.
What you can expect once you begin engaging with this platform is:
true self-discovery so that you can start identifying your real preferences, aspirations, goals, and dreams
setting meaningful goals that have the potential to fulfill your need for self-actualization as opposed to only living on someone else's terms and building someone else's dream in order to be accepted by the environment and perceived as successful
liberation from fabricated societal expectation and norms that not only don't serve you, but are in fact representing oppression which is suffocating your soul that only wants you to live in alignment with whom you truly are and not what society expects you to be
to finally awaken your authenticity by letting yourself be visible as opposed to being shy or ashamed of who you are deep down or what you want behind the closed doors
to acquire skills to make life decisions aligned with your core values and true desires coming from the depth of your being
begin stepping into your potential and move towards reaching full potential unique for you and different from anyone else's in the world
become skilled at self-love that holds the key to building the life of your dreams
finally become comfortable in your own skin, doing your own thing, and going where you truly want to go in life
build the life you are proud to call your own and experience lasting fulfilment because your consciousness is so expanded that you don't need to worry about whether things will work out for you ever again, as now you have skills and support to make them work.
If you want to dive deeper into this platform, read my post that mentions more than 30 programs you can expect to find on the platform if you decide to get inside the membership: 30+ Transformational Online Personal Development Programs For Creating The Life You Desire.
Alternatively, check out how you can work with me.
Latest Posts:
FINAL THOUGHTS ON AUTHORITAIRAN VS. AUTHORITATIVE PARENTING
Parenting styles play a vital role in shaping a child's development and well-being.
The authoritative parenting style, with its focus on nurturing, clear expectations, and fostering independence, has been shown to have positive effects on children.
On the other hand, the authoritarian style, with its strict rules and emphasis on obedience, can have negative emotional impacts, unless strictness has a positive connotation.
As parents, it is crucial to evaluate our own parenting style and make adjustments as needed.
The goal is to create a nurturing and supportive environment that allows children to thrive while also providing structure and guidance, so if your parenting style is able to provide this, it doesn't matter how we call it.
By understanding the differences between authoritative and authoritarian parenting, we can make informed choices that align with our values and promote our children's growth and fulfilment.
Remember, parenting is a journey of growth and learning, so it's never too late to adapt and evolve as a parent.
Embrace the opportunity to create a positive and empowering parenting experience for both you and your child.
I'll stay positive that things will work out for you and I'll see you in my next post! 👋 Before you go, check out: