You've heard good things about the authoritative parenting style and you wonder about authoritative parenting characteristics and effects.
You also wonder whether you should consider yourself an authoritative parent. And that's because you really want your children to be happy and healthy and have a productive and fulfilling life.
Well good for you! That's real dedication!
Authoritative Parenting: Characteristics and Effects that Make it the Best Style
Also, you've landed on the right page to learn exactly what an authoritative parenting style looks like.
As well as what influence and outcomes it has on children in terms of behavior,  accomplishments, level of adaptability, happiness and enjoyment in life, and more. 
So more precisely, this post will tell you what are the authoritative parenting characteristics and effects.
The authoritative parenting style is a parenting style characterized by the parent's balanced (flexible) structure and control, balanced closeness of the relationships (cohesion), responsiveness to the child's developmental needs, and challenging childen to do their best.
In order for you to distinguish authoritative parenting characteristics and effects from those of the other 4 parenting styles', this post will point out the differences between the styles, too.
I'll also mention a program.you can enroll in now to level up your parenting, so stay with me until the end.
 So let's dive into it and first learn how we found out about the parenting styles in the first place.  
This post has affiliate links which means that we make a commission from qualifying purchases at no additional cost to you. For more information read our Affiliate disclosure.
Note: Even though I am a licensed clinical social worker (LCSW), I am not your licensed clinical social worker (LCSW). This means engaging with our website is not considered a professional social worker and client relationship. This also means you should not consider this information as professional advice. Although we do put in every reasonable effort to provide the most accurate and reliable information, this does not replace professional advice, and you should not rely only on them. You still might need to consult a professional to introduce your particular situation, issue, problem, or position. Read our full Disclaimer here.
WHAT THE AUTHORITATIVE PARENTING STYLE IS
The authoritative parenting style is a parenting style characterized by the parent's balanced (flexible) structure and control, balanced closeness of the relationships (cohesion), responsiveness to the child's developmental needs, and challenging childen to do their best. The authoritative parenting style is a parenting style known in behavioral sciences, research and public discourse as the best of the styles due to its positive outcomes on children's emotional and behavioral development.
For more details about it, stay with me untill the end of this post.
WHO DISCOVERED AUTHORITATIVE PARENTING CHARACTERISTICS AND EFFECTS IN THE FIRST PLACE?
Parenting styles were discovered by a developmental psychologist with a Ph.D. in psychology, now deceased Diana Baumrind in the groundbreaking research and discovery of the prototypes of parenting styles, well known as "Baumrind's parenting typology".
She conducted 3 studies and she followed families with preschoolers to their late adolescence.
And today we can thank her we now know what to call effective parenting!
Baumrind's results on parenting styles have both influenced hundreds of studies and have been replicated in hundreds of studies. And her finding were authenticated.
Baumrind continued engaging in parenting theory development throughout her long and productive career. Even when she was already in her eighties!
Diana Baumrind's longitudinal study of parents began back in the 1970s. Where she was one of the first to include fathers besides mothers.
This investigation revealed 2 main dimensions of behavior in parents that were crucial.
These dimensions are responsiveness and structured expectations – which led to Baumrind's definition of 3 main initial parenting styles.
Baumrind conducted home observations, interviews with the parents, and laboratory observations. And she's identified 3 parenting styles. Each of them linked with a pattern of child behavior. 
The styles were:
A. the Authoritarian, 
B. the Authoritative (democratic), and
C. the Permissive (laissez-faire) parenting style.
While the patterns were:
1 – Assertive, self-reliant, self-controlled, cheerful, optimistic, and friendly.
2 – Discontented, withdrawn, and distrustful.
3– Little self-control and self-reliance, and withdrawal from innovations.
So pattern 1 was associated with an authoritative parenting style. Pattern 2 with an authoritarian parenting style. And pattern 3 with a permissive parenting style.
To make it easier for you, here's a table.
PARENTING STYLE in correlation to PATTERN OF CHILD'S BEHAVIOR:
AUTHORITATIVE: Assertive, self-reliant, self-controlled, cheerful, optimistic, and friendly.
PERMISSIVE: Little self-control and self-reliance, and withdrawal from innovations.
AUTHORITARIAN: Discontented, withdrawn, and distrustful.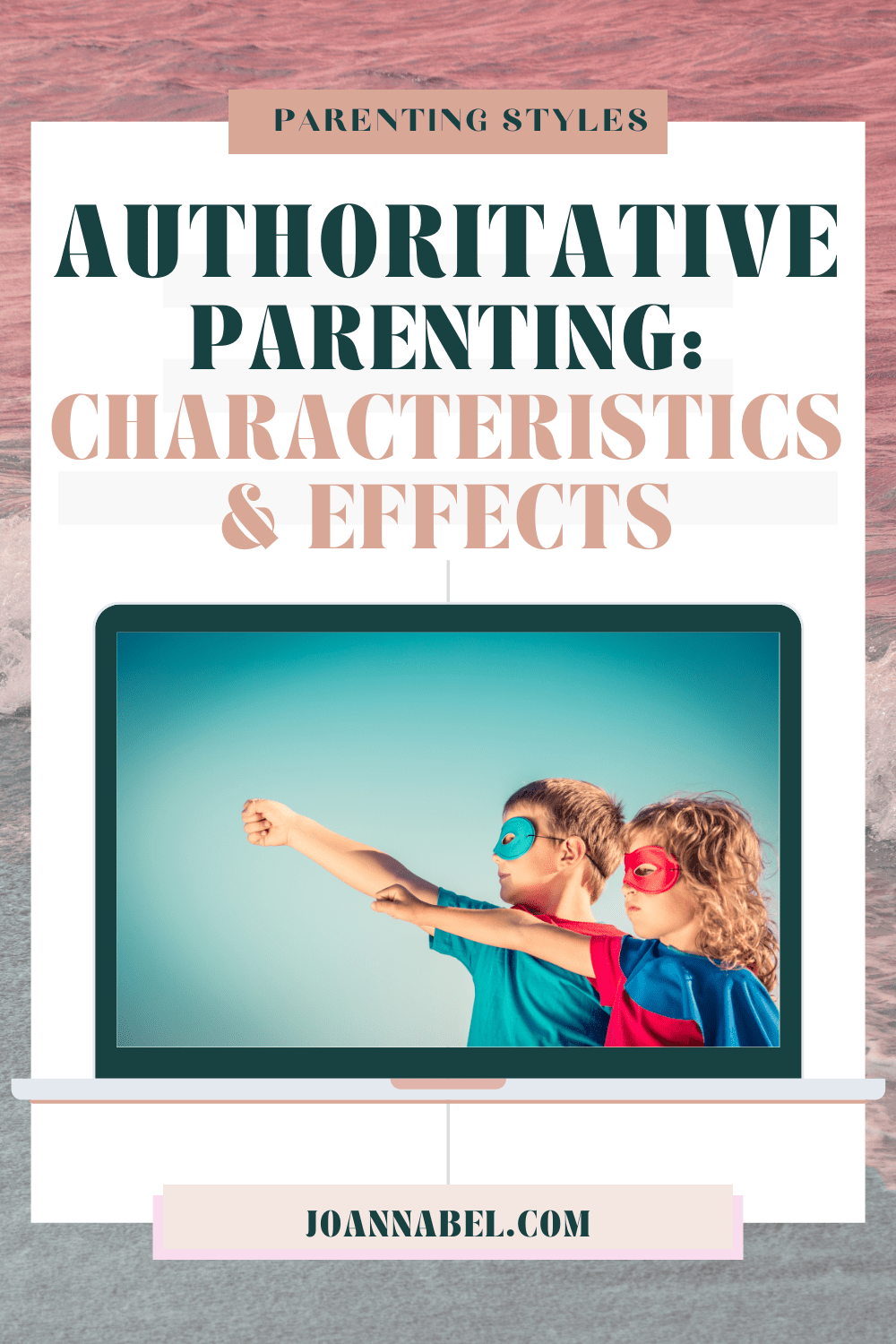 WHICH PARENTING STYLE IS THE BEST ACCORDING TO DIANA BAUMRIND?
For you to distinguish the styles she found, as well as understand the authoritative parenting characteristics and effects better, I'll shortly explain how Baumrind described each of them.  
So Baumrind stated that Authoritarian parents:

set high demands on their children's behavior in a rigid, cold, even harsh manner,
while lacking emotional warmth and responsiveness.
Learn more about the Authoritairan parenting style here.
Or if you'd benefit form understanding the difference between authoritarian and authoritative parenting style, read my post that compares them:
But the 3rd style, this post and you are interested in, is the authoritative parenting style. A style Baumrind identified as most appropriate.
Most appropriate means that this parenting style is suitable for the child's developmental needs.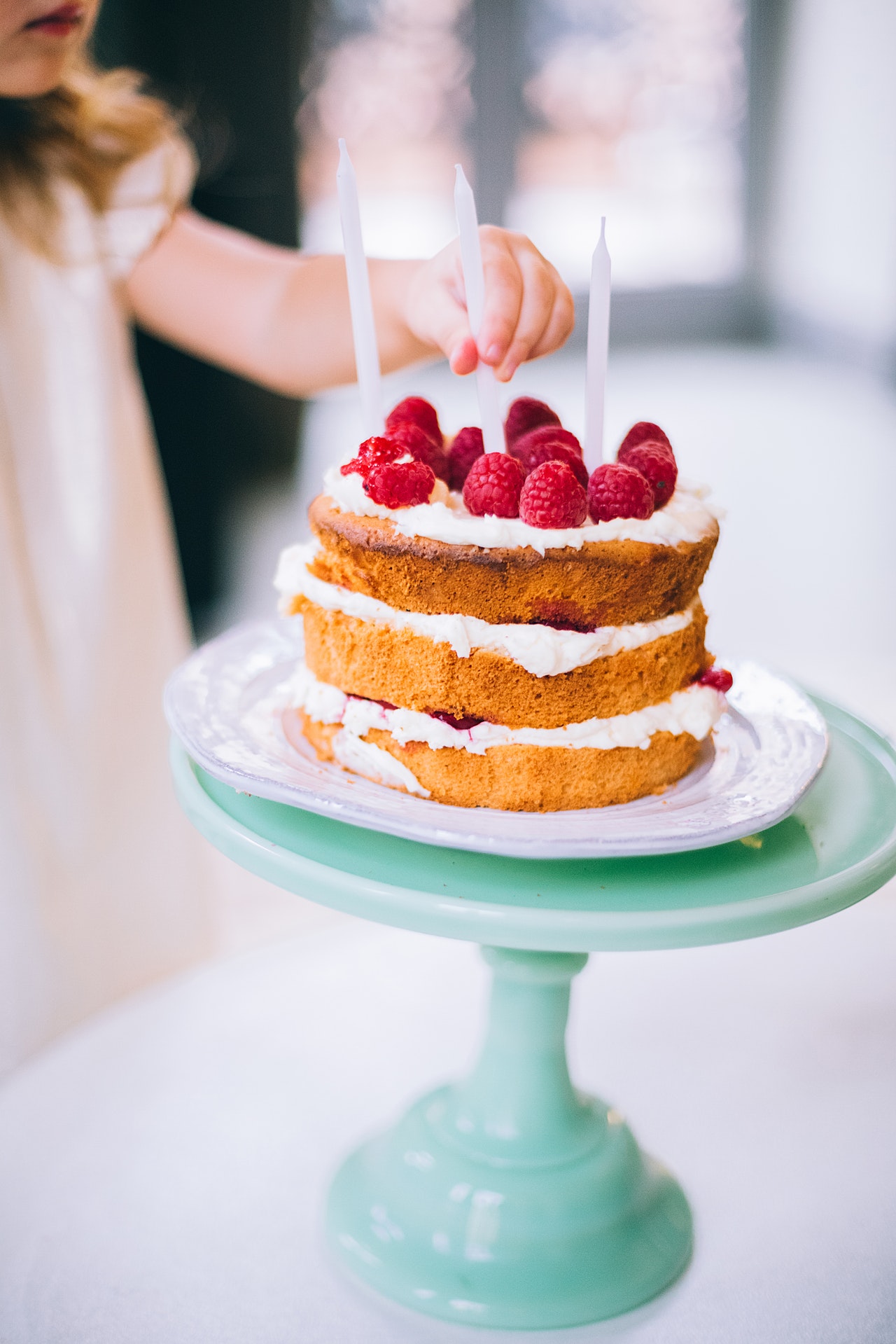 This means that during their childhood, all kids need opportunities, support, and stimulation in the next several areas of life so they can reach their full potential:
Health and growth
Emotional development and behavior
Family and social relations
Identity
Education and learning
Development of skills for taking care of themselves
Social representation. 
And authoritative parenting provides the best chance to make this happen.
If you want to know how to help your kids reach their full potential, I have a blog post about it. Here is it.
You may want to check out also:
Now let's see what an authoritative parenting style looks like.
WHAT ARE AUTHORITATIVE PARENTING CHARACTERISTICS AND EFFECTS IN BAUMRIND'S TYPOLOGY?
As she stated, the reason the authoritative parenting style suits the children is that this style provides them with:
Baumrind marked this type as effective parenting. Who wouldn't want their parenting to be effective, right?
The Authoritative parenting style:
high control, high focus on a child, high emotional warmth, and responsiveness.
The Permissive parenting style:
low control, high focus on a child, and high emotional warmth and responsiveness.
The Authoritarian parenting style :
high control, high focus on a parent, and low emotional warmth and responsiveness. 
Later in this post, we'll talk about how authoritarian parenting is defined by a Circumplex Model of Marital and Family Systems. That's a contemporary model for assessing the patterns of family functioning.
And we'll see how the authoritative parenting style is named in this model, too.
BAUMRIND'S FINDINGS ON THE IMPACT OF AUTHORITATIVE PARENTING STYLE ON CHILDREN'S BEHAVIOR
When it comes to outcomes parenting styles can have children, Baumrind's study revealed how the authoritative parenting style has been associated with positive developmental outcomes like:
adaptive coping mechanisms, or skills
emotional stability, 
as well as life satisfaction in general. 
While:
a) Authoritarian parenting has been associated with anxiety-depressive symptoms and poor academic achievement.
And b) Permissive parenting with low self-esteem, poor self-control, and excessive aggression.  
Different researchers and authors also discovered that children of overly permissive or overly authoritarian parenting styles are at a higher risk of experiencing socio-emotional and behavioral issues.
This also fits the Circumplex Model of Marital and Family Systems I said we'd talk about.
This model states that more children with problems tend to come from unbalanced family systems.
The model comes from the System approach in assessing functioning of the family. And it introduces 5 parenting styles.
Let's quickly go through what's the System approach so we can understand authoritative parenting characteristics in this model.
ASSESSMENT OF THE FAMILY GROUP FUNCTIONING IN THE SYSTEM APPROACH
Today, In Social and Behavioral Sciences, the most relevant contemporary theories examining the relationship dynamics within the family, are those based on a system approach.
These theories and methodology are used to: 
Assess the family system. 
Observe the functioning of the system as a whole.
And assess its interpersonal relationship, its interactions, and the system functioning of the family as a group.
This assessment is based on the General systems theory and the assumption that interactions inside the family group consist of behavioral patterns and characteristics. And these go beyond the individual behavior of any family member and can be observed or measured.
This means family functioning is not a sum of individual members' functioning.
Moreover, it consists of subsystems:
The spousal subsystem.
The parental subsystem.
And the sibling subsystem. 
While the family is part of a bigger system – the environmental supra-system, too. 
In practice, this means that we can't understand how a certain family functions until we learn about the relationship in any of the subsystems. For example the parental system.
But also relations between the family and their social environment.
So all parts of the family system interact with one another all the time. This means the behavior of one member can never be seen apart from other parts of the system.
System functioning, among other things, means behavioral patterns of the family members are circular and schematized – they "behave" in a repetitive, reflexive, and circular way.
The interactions of the family members that are repeating, establish the pattern of behavior.
And David Olson's Circumplex Model of Marital and Family Systems is one of the most widely recognized and used models for describing and inspecting the patterns of family functioning.
And now let's move to see how this model inspects the functioning of parenting, as well as what parenting styles it has revealed.
But our focus will still be, of course, the authoritative parenting characteristics and effects.
PARENTING STYLES IN THE OLSON'S CIRCUMPLEX MODEL OF MARITAL AND FAMILY SYSTEMS
I won't get deep into all of the 5 types, because I've already done this in my post 5 Parenting styles: all you wanted to know, and you can check it out.
So in this article, I'll just explain them briefly, so it's easy for you to make a distinction between them. And then position the authoritative parenting style mentally. So then it's then perfectly clear to you. 
What I will do, is spend more time on a democratic or balanced parenting style. Which actually represents the authoritative parenting style in this model.
But if you want to dive a little bit deeper into them, as mentioned, I recommend you read my post about 5 Parenting styles.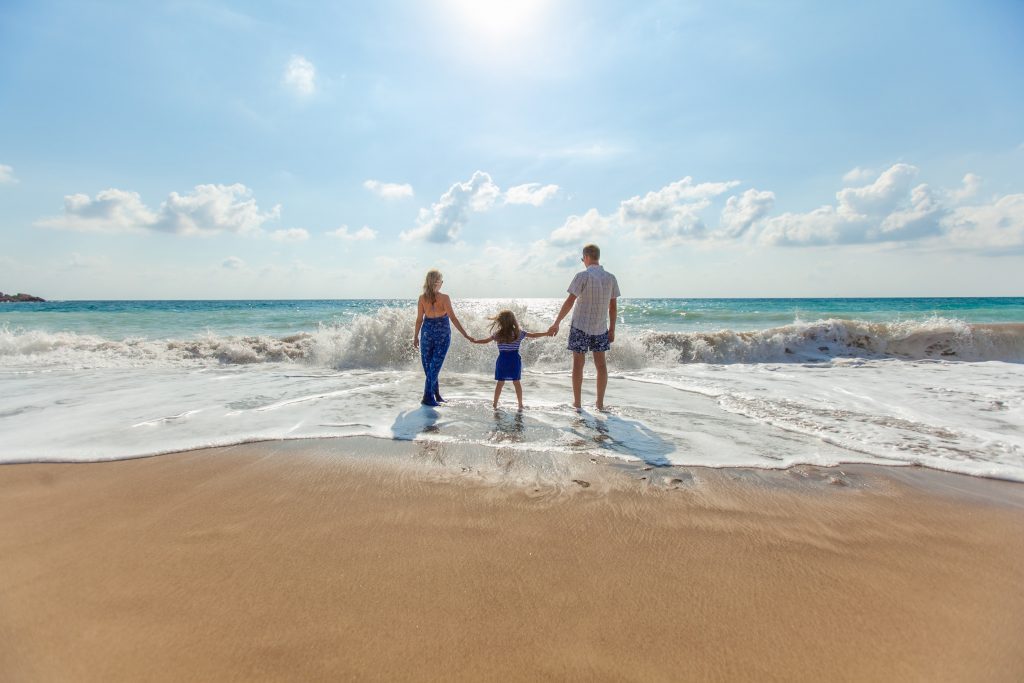 So Olson's Circumplex Model is specifically constructed for outcome efficiency of marital and family therapy, clinical assessment, and planning of treatment.
As stated in the description of the model, it´s proven to be especially useful in relational diagnosis.
This is due to its system focus and the integration of 3 dimensions that are repeatedly shown as highly relevant in a range of family theory models, and family therapy approaches, too.
The 3 dimensions are:
Marital and family cohesion (colloquially – togetherness, closeness).
Marital and family flexibility.
Marital and family communication.
FLEXIBILITY: The quality and expression of leadership and organization, role relationships, and relationships rules and negotiations.
COHESION: The emotional bonding among family members.
COMMUNICATION: The facilitating dimension families use to moderate their levels of cohesion and flexibility.
If you need a more detailed explanation of how these dimensions are determined, you can find it in my post about 5 parenting styles.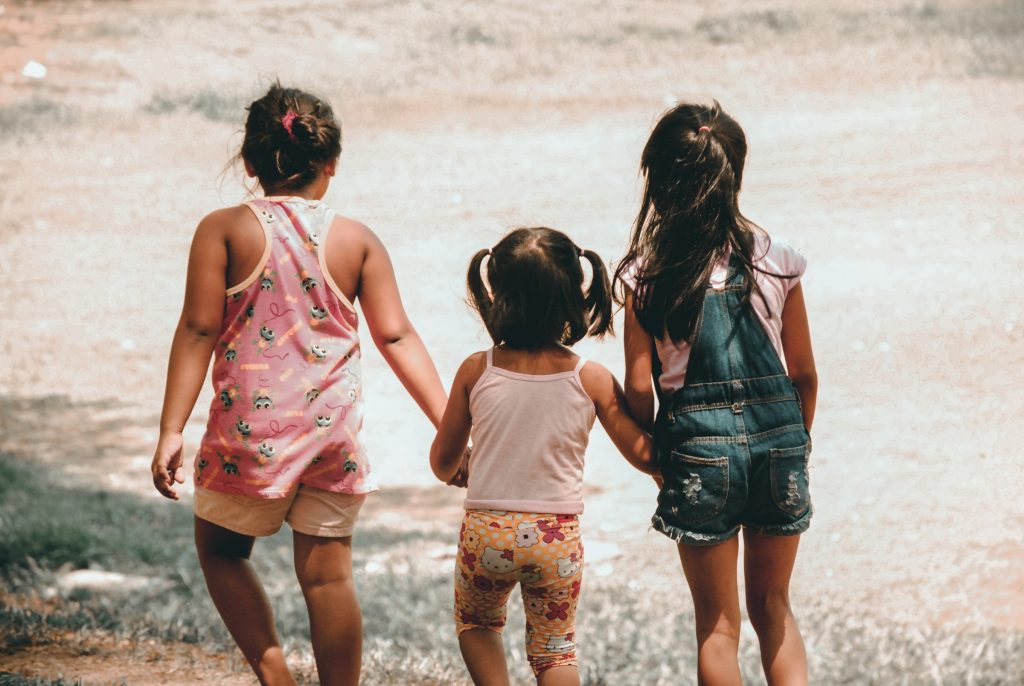 And the main hypothesis of the Model is that for a healthy family functioning balanced levels of cohesion (closeness) and flexibility are in range from low to high.
While in a problematic family functioning there are unbalanced levels of cohesion and flexibility, either very low or very high.
Also, balanced systems tend to have very good communication. While unbalanced systems tend to have poor ones.
I hope that makes sense.
Now let's explore it.
DEMOCRATIC OR BALANCED PARENTING STYLE IN OLSON'S MODEL
In Olson's Circumplex model, the Democratic (authoritative) parenting style is the balanced type of all types.
This model explains how the other 4 styles tend to be more unbalanced.
And that's because they score lower with balanced closeness and balanced flexibility and higher on one or more of the unbalanced scales in the model.
While Democratic parenting has higher scores on balanced cohesion and balanced flexibility. And lower scores on the unbalanced scales in the model.
For the families, this means:
The families that belong to the democratic spectrum, go from somewhat connected to very connected.
The democratic families vary from somewhat flexible to very flexible when it comes to flexibility.
The family is more functional as the levels of balanced cohesion and balanced flexibility are higher.
HOW THE BALANCED (DEMOCRATIC) PARENTING LOOKS LIKE
This parenting style is moderate to high on both closeness and flexibility which is optimal for family relations and the kids.
These parents are:
Good at balancing control and structure. The child's autonomy in decision-making is evolving, while a proper and consistent discipline system is in place.
Encouraging children's independence but with proper monitoring. Also, they're consistent and fair with implementing disciplinary rules and expectations.
Skilled at establishing clear rules and clear expectations which they discuss with the child. And make sure the child understands them.
So they're open to negotiating with the child. And open to the child's participation in decision-making about the things that affect the child. As well as reconsidering their opinions or decisions.
But this doesn't mean they'll share their responsibility for providing guidance for a child with the child, or that they're not in charge. It simply means they support child autonomy as the child becomes more and more mature.
If you happened to be confused about the term child guidance or the purpose of child guidance I have a blog post on this topic.
So they care about the child's perspective and they share the power with the child in this way. But with putting their standards into effect.
And this is the key point why this is considered effective parenting. This way children always know where the boundaries are. What they need to do or where they're headed.
While at the same time they don't feel powerless. Because they're sure their parents will always hear and see them.
This means that besides clear rules and expectations, the roles are clear too and they're not intertwined.
Democratic or authoritative parenting is, like we already mentioned, the most desirable style from the standpoint of the developmental needs of a child.  
GOOD READS
AUTHORITATIVE PARENTING DISCIPLINE AND RULES
When it comes to discipline, authoritative or democratic parents accept the role of a figure that shapes, models, and directs the behavior of their children.
But this doesn't necessarily mean that they're rigid (inflexible) with discipline or that they use punishment.
They use and are consistent with disciplinary measures but while doing it they keep being respective of the child, and teaching a child what's the acceptable behavior.
If they use punishment they find a balance so that the punishment is indeed focused on learning an not on disobedience, the act of punishing, or retribution.
This happens because they're comfortable with their parenting role, which helps them see themselves as the figure responsible for shaping the socially acceptable interaction in childen.
Some of them can be more permissive than others where they don't focus on rules and firmer boundaries, but they still set high enough expectations concerning the behavior by using negotiation with children more and enable greater participation for kids.
This can result in kids who are more self-reliant and independent because they're being let to find their own way.
So if you don't like your parenting to rely on strict rules it doesn't have to be, as long as your parenting is effective and children are well-adjusted.
And if you, on the other hand, prefer your kids to follow the rules more strictly what's important is to have enough flexibility so that they can move freely enough within your boundaries.
AUTHORITATIVE PARENTING STYLE COMMUNICATION
Authoritative parents use communication effectively so they can achieve balanced closeness and flexibility.
This way they enforce their standards without being actuality restrictive in any way. And they nurturea a more open communication, meaning that children can approach them freely and question authority "healthily".
They allow kids' questions, negotiations, and opposing their perspective, but this doesn't mean they will give back their power by sharing it.
They simply acknowledge that children can give their contribution and respect them enough to include them in conversation when making decisions that affect them.
They share the power but they don't ignore, deny, or share their responsibility to guide and upbring children.
By letting children negotiate and inspiring child's initiative they deepen their communication and connection with their children and grow child's independence.
WHY AUTHORITATIVE PARENTING IS THE BEST
Authoritative parenting is the best because with this style of parenting children:
feel appreciated considering their parents are responsive to their emotional needs
feel supported and are trusted
receive enough support to achieve their full potential
can rely on parents to guide them in an unrestrictive but yet effective way, because they set standards children should attune while being flexible enough to let children settle themselves and find their way to meet the expectations
are let to negotiate for themselves and offer their perspective on things
have the power to influence the events in their lives and change their reality
are being heard and acknowledged
are challenged to do their best because parents set high expectations but are flexible enough to let children learn from their mistakes and to fail, too
given the opportunity to practice their independence and strengthen their autonomy
inspired to exercise and grow their independence.
Read more about the benefits of authoritative parenting here:

WHAT IF YOUR PARENTING STYLE "DOESN'T WORK"?
If you find that your parenting style can't take you where you want your parenting to be, then I want to recommend that you try something like this transformational program hosted on Mindvalley. Here is the link to it: Conscious Conscious Parenting Mastery.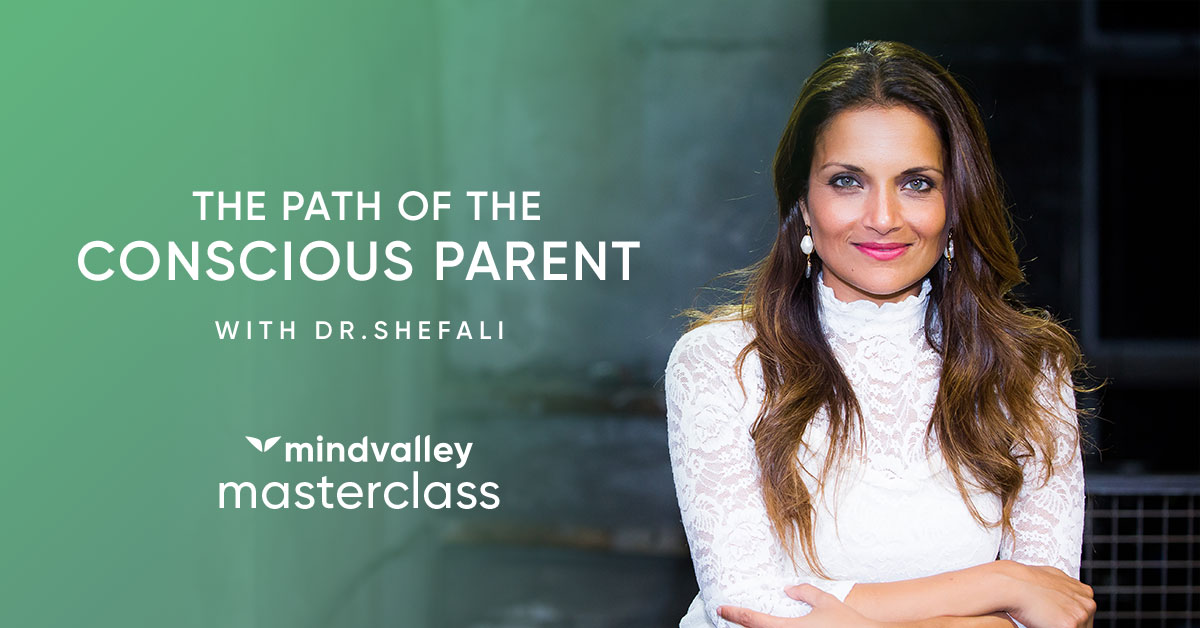 This is a great 35-day program you can consume at your pace or in a class (so if you're busy this won't be your obstacle as you can consume it over 15-20 minutes a day) created by Dr. Shefali, an experienced psychologist who works with families and creates courses and programs to help parents resolve problems in their relationship with their children through focusing on connection with them.
You'll uncover what it takes to raise confident and authentic kids, how to honor your child as a sovereign, get over projecting your needs onto your child, what blocks connection between you and your chid, and more!
I must say this is for those who are most determined to change things around and experience more connection with their children than ever, more confidence in their parenting skills, and more joy of parenting.
That's because they won't have to worry if they're doing alright anymore or if their actions will affect their kids negatively.
Well-known (and pretty famous) Dr. Shefali with her phenomenal program called Conscious Parenting Mastery  will equip you with everything you need to become a parent who is able to raise kids who are:
Well-adjusted
Independent
Authentic
HealthyConfident
Ambitious
Cherful.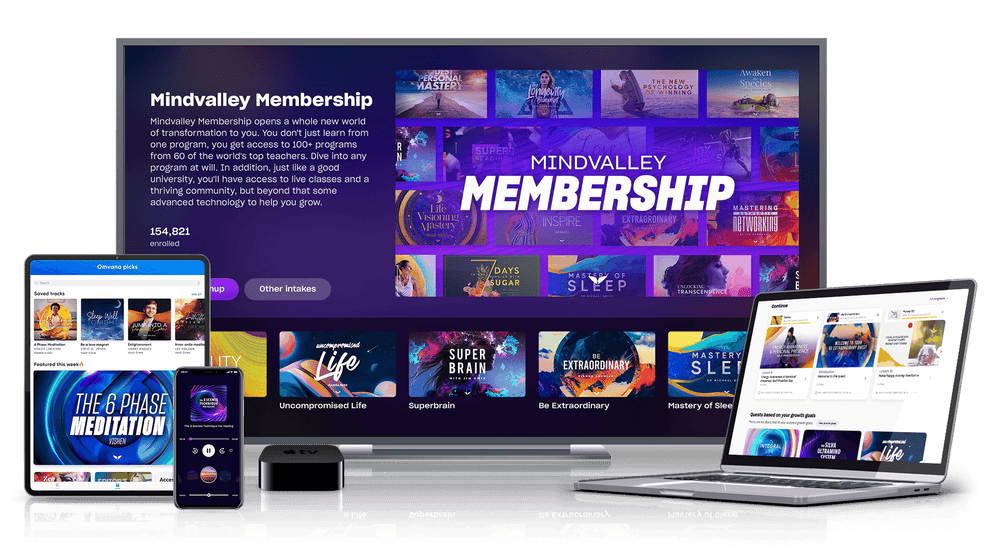 Mindvalley is created with a clear intention to give you the opportunity to elevate your life by embracing personal growth and anyone can find programs that will fit their individual needs depending on the area of life they find troubling, too challenging, or simply want to improve to serve them best.
You can go from confused, overwhelmed, and without a clear vision for your life, to confident, grounded and focused, as well as determined about how you want your life to be, by focusing on personal growth and Mindvalley will give you this chance. Make this year the year you get to the next level.
And if you decide to join the membership after you finish with your class, you will get a chance to get the full Conscious Parenting Mastery program alongside with 75 other programs (and counting because each month a new program -Quest is added to the platform) for a single monthly price. (The best value for money is going for a yearly option.)
But you'll also have access to the community of like-minded folks to connect with to whom you can relate. Right now you can enjoy the membership at a special price, so if you were thinking about expanding your self-growth so you can reach your full potential, there's no better time than now.
What you can expect once you begin engaging with this platform is:
true self-discovery so that you can start identifying your real preferences, aspirations, goals, and dreams
setting meaningful goals that have the potential to fulfill your need for self-actualization as opposed to only living on someone else's terms and building someone else's dream in order to be accepted by the environment and perceived as successful
liberation from fabricated societal expectation and norms that not only don't serve you, but are in fact representing oppression which is suffocating your soul that only wants you to live in alignment with whom you truly are and not what society expects you to be
to finally awaken your authenticity by letting yourself be visible as opposed to being shy or ashamed of who you are deep down or what you want behind the closed doors
to acquire skills to make life decisions aligned with your core values and true desires coming from the depth of your being
begin stepping into your potential and move towards reaching full potential unique for you and different from anyone else's in the world
become skilled at self-love that holds the key to building the life of your dreams
finally become comfortable in your own skin, doing your own thing, and going where you truly want to go in life
build the life you are proud to call your own and experience lasting fulfilment because your consciousness is so expanded that you don't need to worry about whether things will work out for you ever again, as now you have skills and support to make them work.
THE OTHER 4 PARENTING STYLES CHARACTERISTICS AND EFFECTS
I'll try to keep it to the point, so you get a clear picture of how the other styles are different from the authoritative parenting characteristics and effects.
1. Authoritarian parenting style:
-high levels of rigidity – inflexibility, rules and expectations enforced too strictly
-high levels of enmeshment – too much closeness in demand
– high obedience, loyalty expected from kids
-forceful methods for shaping child's self-will with autonomy unacceptable and restricted
– as it grows to be more unbalanced, the style moves to rigidly enmeshed style, particularly challenging for adolescents
– kids: conflicted, irritable, tend to be unhappy, vulnerable to stress, moody, and can act unfriendly.
Read the full article.
2. Permissive Parenting Style:
–high on chaos and high on enmeshment due to continual change, lack of stability, and forced togetherness unhealthy for all
-parents behave like friends and child wishes and actions rule their standards, and they are rarely pressured to conform
-children lack boundaries because they easily manipulate rules
-as the style becomes more extreme, the family moves to the chaotic enmeshed style, highly problematic for parenting to be effective
-children: impulsive-aggressive behavior, domineering, too rebellious, have problems accepting any authority, and low(er) achievers.
Read the full article.
3. Rejecting parenting style:
– high levels of rigidity and disengagement (too strict discipline, inflexible structure and disconnected relationship)
– often comes in combination with neglecting (uninvolved) style,
– as dynamics becomes more extreme, the family moves to the "rigidly disengaged" style, where children can't feel cared for, while a parent demands they comply to many rules
– children: usually face immaturity and psychological problems
4. Uninvolved parenting style:
-known as neglecting style. 
–high levels of chaos and disengagement (disconnect)
– child is ignored and their preferences will prevail except when they interfere with the parent's activities.
-as the style becomes more extreme, it moves toward the "chaotic disengaged" pattern where kids are on their own without emotional support and a lack of consistent rules and expectations
-there's a tendency in which the uninvolved style comes in combination with the rejecting style
-children: tend to be withdrawn, loners, and low achievers.
Read the full article.
For more details about them, read my blog post What The 5 Parenting Styles Are: All You Wanted To Know.
AUTHORITATIVE PARENTING AND ITS EFFECTS ON THE CHILD
There's so much more to explore, but a considerable amount of research on parenting has demonstrated more balanced families have children who are more emotionally stable, healthy, cheerful, and self-reliant. And are more successful in school and in life.
So looking at the authoritative parenting characteristics and effects, it's seen as the optimal parenting style.
Children who have experienced democratic-balanced parenting show what Baumrind described as energetic-friendly behavior.
These children are very self-reliant and cheerful. And they handle stress successfully and they orient towards achievement. 
But what we shouldn't overlook is the effect culture can have on parenting styles. And how these parenting styles affect children then. It can be different regarding the outcome of a certain parenting style.
And this also means culture influences parenting too, suggesting that different cultures can give different meanings to behaviors/practices. Let's see an example.
For instance, certain cultures can define strictness as a discipline which then may result in children being archivers. While others may be more sensitive about it.
Even though Baumrind's findings hold true across ethnicity and social class, she discovered that authoritarian parenting performed very well with African-American low-income families she followed in one of her studies.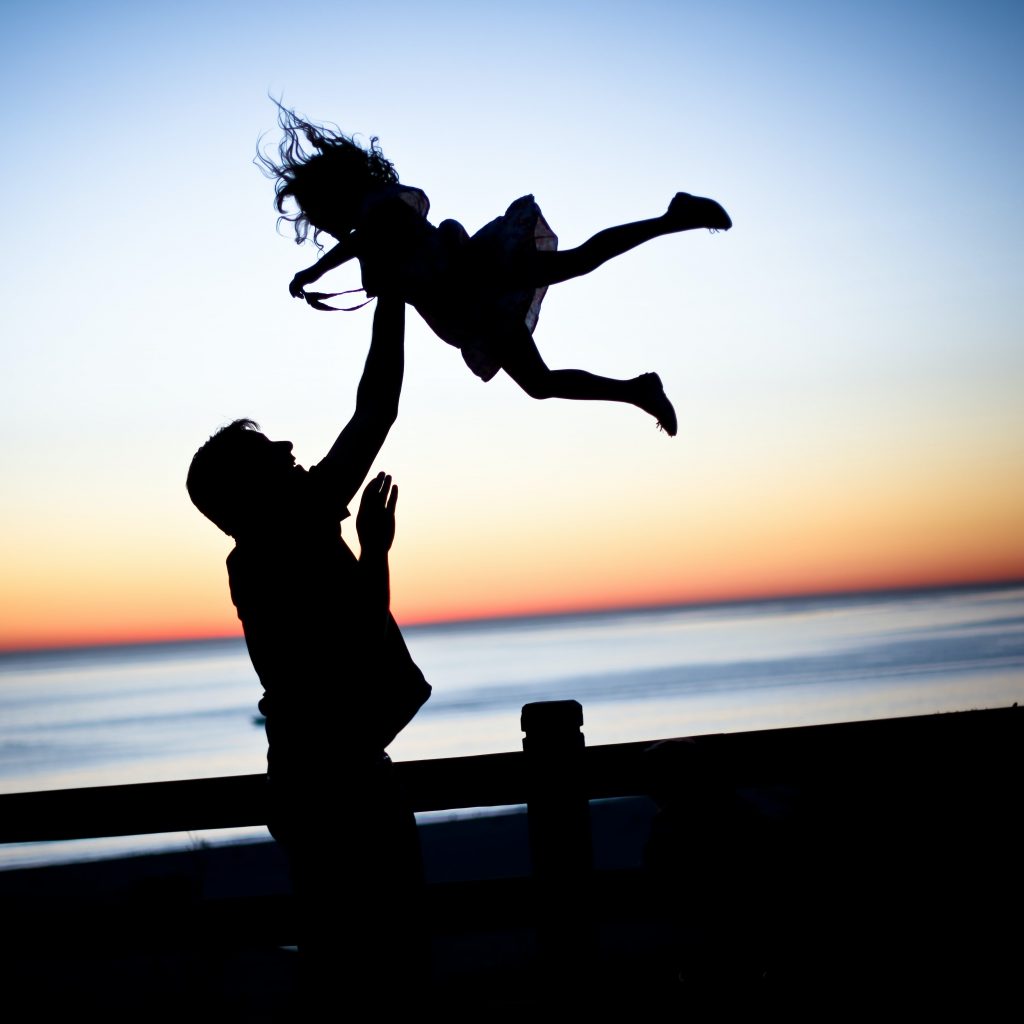 The outcome of this style was girls that were expressing the most assertive and independent behavior.
While this parenting style performed poorly with the rest of the participating children.
In general, kids' behavior resulting from a democratic (balanced) parenting style is:
Energetic-friendly.
Self-reliant.
Cheerful.
Achievement-oriented.
So how much more motivation do you need, right?
RELATIONSHIP BETWEEN AUTHORITATIVE PARENTING STYLE AND ACADEMIC PERFORMANCE
Multiple research revealed that authoritarian, permissive, and neglectful (uninvolved) parenting styles lead to lower academic achievement.
On the other hand, the authoritative parenting style has been consistently linked to better academic performance.
Authoritative parenting style outperforms others because it's proven as more effective for greater academic accomplishments than a too permissive, too strict, or too restrictive approach, or neglecting. 
Still, culture will impact how tolerant children and families are to more permissiveness or more authoritarianism. 
Children can become high achievers if a culture is more receptive to permissiveness or strictness than this is the case in the Western culture where authoritative parenting is proven to give the best results for the family. And where more research have been conducted.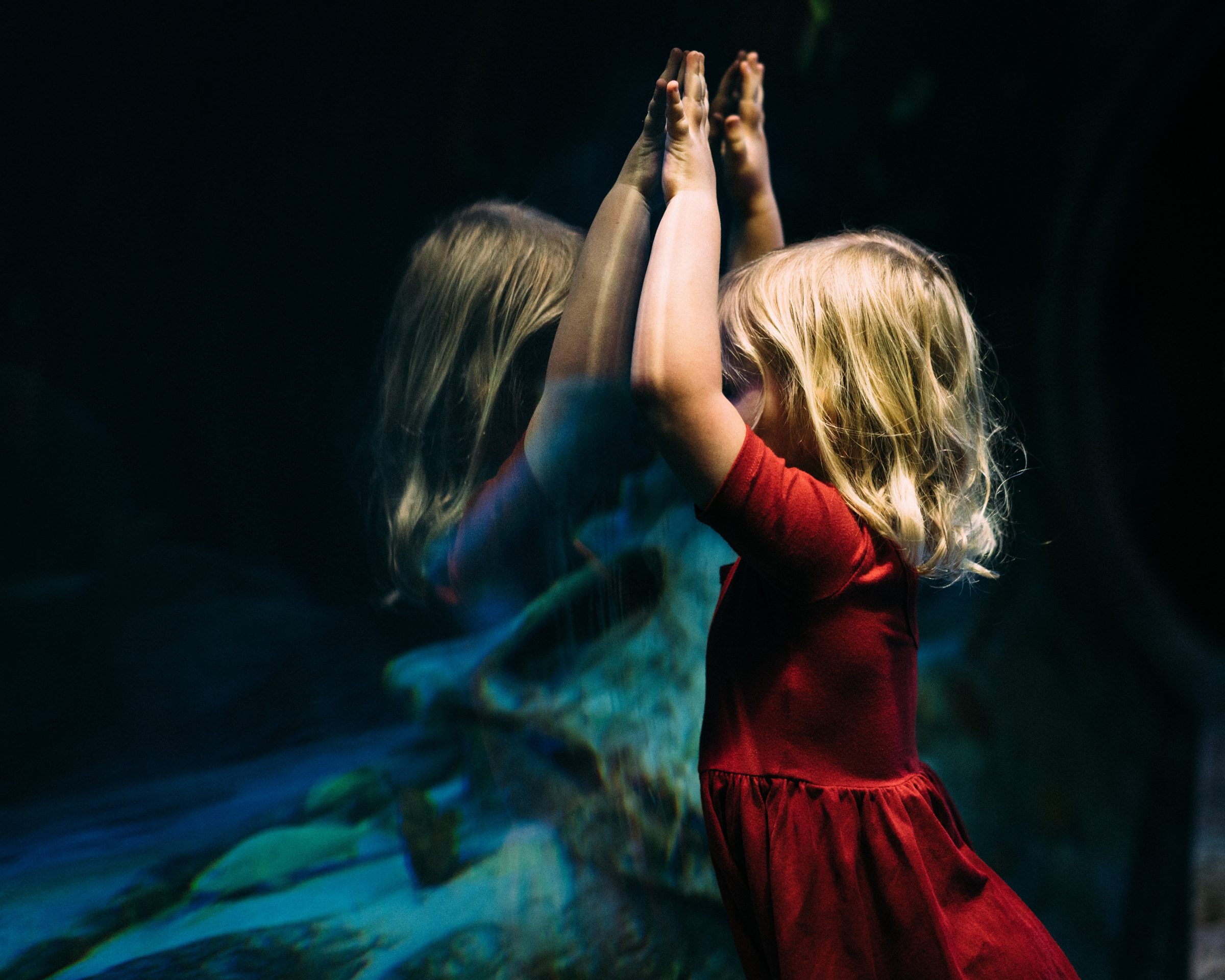 So if a society values authoritarianism more, strictness won't be judged but rather welcomed and motivating for accomplishing more, therefore have kids flourishing academically.
As I mentioned already, Baumrind discovered this as well – she saw that African-American girls from low-income families in the US were responding to authoritarian parenting very well and were showing signs of great achievement, assertiveness, and independence.
This suggests that the same can be true for permissive parenting.
You may want to read:
Before I tell you how to implement democratic parenting let's see the key benefits of being an authoritative or democratic parent.
We'll start with benefits for you as a parent:
This parenting style is proven to be effective.
This parenting style produces emotional stability in kids.
This parenting style results in successful and adaptive coping mechanisms in kids.
This parenting style is characterized by a parent's responsiveness to the child's developmental needs.
This parenting style creates cheerful and energetic-friendly behavior in children.
Now let's see the benefits for the kids:
If you want to learn more about these benefits, read my blog post 10 Benefits of Authoritative Parenting both for you and your children. It goes into every benefit step by step.
HOW TO IMPLEMENT AUTHORITATIVE PARENTING STYLE
To implement authoritative parenting style you'll sometimes need to make changes to in how you approach parenting and even make changes in your personality because it affects your parenting style.
For instance, when you're being inflexible this can suggest that you have lower tolerance for frustration because you find it hard to put up with children not following your demands rigorously.
This means that your personality is different than someone else's who nurtures flexibility.
If you've come to realization that your parenting style isn't effective (isn't really working for your children, for you, and is taking a toll on your relationship) you can focus on becoming more authoritative.
To do it, you should start focusing on:
setting clear limitations and rules,
being consistent with your disciplinary measures (this doesn't mean use punishment but if you do, make sure it's focused on learning the appropriate social behavior),
nurturing flexibility when setting demands so that a child has enough maneuver space to respond and attune to your standards without feeling like waking on egg shells or mines
cherishing them and providing more support
being responsive to their needs and showing you care
nurturing closeness that feels comfortable for both of you
setting high standards/expectations so they can accomplish more and reach their full potential but provide them with freedom to find their way to do things in life
finding balance regarding protection so that children are safe enough, but NOT restricted in the exploration of their environment, building their competence by practicing independence, or getting the message they're not capable to manage themselves or their lives
Recommended Resources For You:
Latest Posts:
FINAL THOUGHTS ON AUTHORITATIVE PARENTING STYLE CHARACTERISTICS AND EFFECTS
Well, I hope this post answered your questions regarding authoritative parenting characteristics and effects.
If there's something else you wonder about and want to know, don't shy away from the comments section below.
So like I pointed out, the authoritative parenting style is the most desirable from a child's developmental needs point of view. 
After that, you've seen what benefits and positive effects an authoritative parenting style has on children and the family system.
So that should be enough for you to congratulate yourself if you consider yourself to be one.
Or consider adapting your parenting style if you don't.
There's always a chance for improvement. Always remember that.
And if you'd like to level up your parenting, raise authentic kiss and learn how to connect with them the best way, then I recommend a program like this one called Conscious Parenting Mastery by a well-known parenting expert Dr. Shefali.
Enjoy!