You've landed on this page because you want to know more about the dimension of parenting capacity referred to as providing basic care. This is why we should get right to it.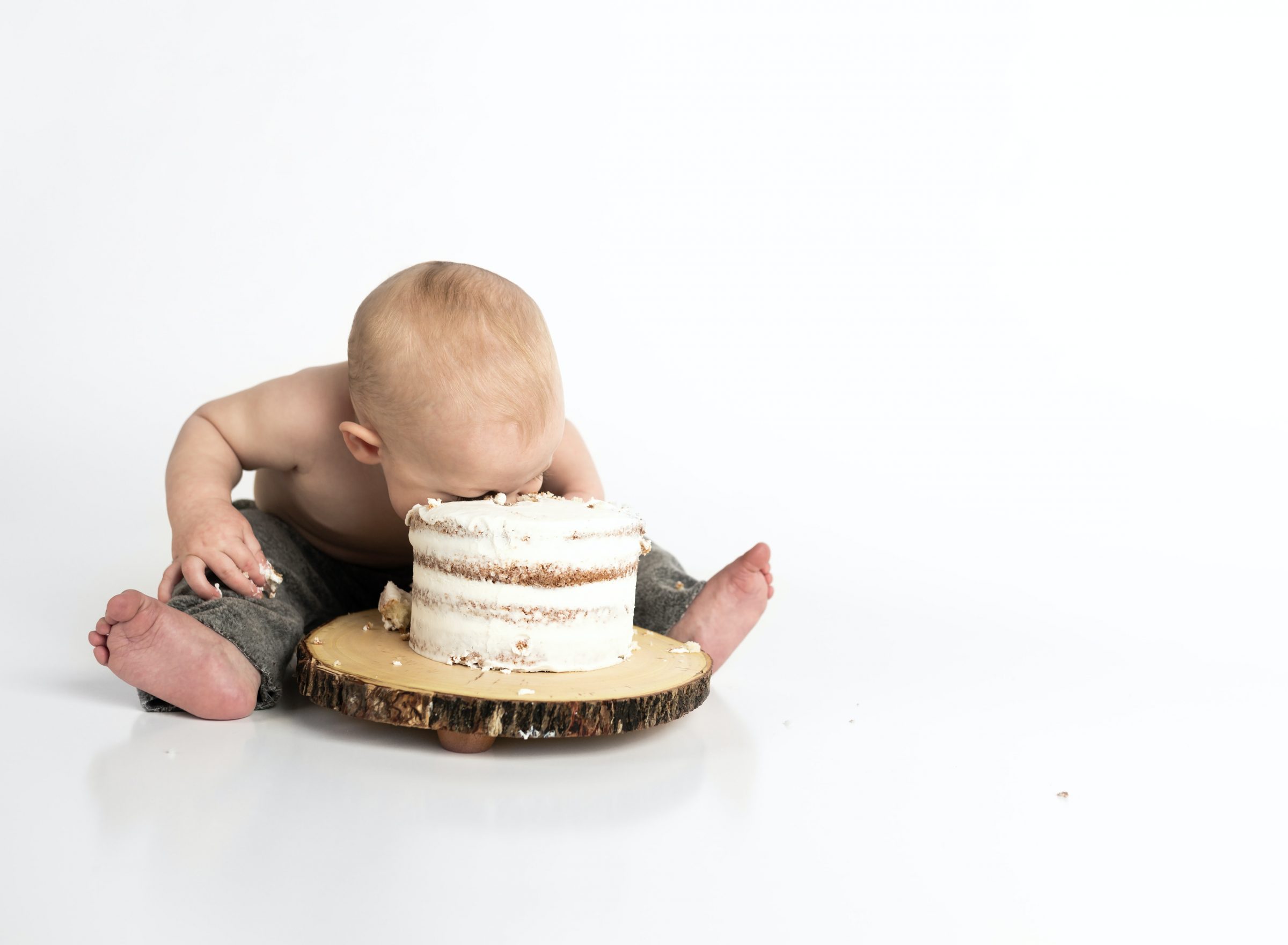 What Is Basic Care In Parenting Capacity (Basic Care Of A Child)?
Basic care of a child, as a dimension of parenting capacity, includes satisfying a child's physical needs like the need to eat, drink, sleep, health care, keeping a child clean enough and in a hygienic, safe, warm-enough space, with adequate clothing and footwear, and with provided opportunity to play, walk, and similar, all according to the child's age and maturity.
And when it comes to these segments of providing basic care, we'll talk about the requirements they bear.
So if you're ready, let's start by mentioning what parenting capacity is in the first place. For those who are unsure. And you'll find a recommendation near the end of the post that I believe you'll love.
Note: Even though I am a licensed clinical social worker (LCSW), I am not your licensed clinical social worker (LCSW). This means engaging with our website is not considered a professional social worker and client relationship. This also means you should not consider this information as professional advice. Although we do put in every reasonable effort to provide the most accurate and reliable information, this does not replace professional advice, and you should not rely only on them. You still might need to consult a professional to introduce your particular situation, issue, problem, or position. Read our full Disclaimer here.
This post has affiliate links which means that we make a commission from qualifying purchases at no additional cost to you. For more information read our Affiliate disclosure.
Parenting capacity is the parent's capability to recognize the child's needs, give them a priority, and respond to them in an empathetic way. In order to provide protection, care, and necessary conditions so a child can grow and develop.
To be able to understand how well can parent respond to the child's needs, we must assess certain dimensions that can provide intel.
Those areas are the dimensions of parenting capacity:
Much more about parenting capacity as well as these 6 parenting capacity dimensions, you can read in my blog post that covers that in detail. Here is the link: What Is Parenting Capacity And How To Find Balance As A Parent?.
Keep in mind that parenting capacity isn't static or inflexible and shouldn't be reduced just to some psychological factors of parenting. Or seen as the individual skills and capacities of a parent that are fixed or even innate.
If you're under these impressions, that's likely caused by misconceptions about individual characteristics being all that influence the quality of one's life and wellbeing.
And as a result, you have a society that keeps pointing fingers at parents for whatever happens with one family with kids.
Therefore, I suggest that you FORGET about this perspective and acknowledge that parenting is going through a continuous process of change and influence that's depending on the conditions and circumstances a family encounters in the family life cycle.
This means there is a constant exchange between the family and the social environment. Family is a part of society and the values and culture of that society are reflected in a family.
Interested to know what can affect parenting capacity? Let's see…
Don't have enough time but really want to dig into the most important things concerning basic care of a child? If you'd like to take it with you, get it as a print-friendly pdf with no interruptions on page. Plus you'll become a direct supporter of this blog.
WHAT CAN IMPACT PARENTING CAPACITY
I'll mention the circumstances that can potentially obstruct parenting capacity or parenting competence. Considering they create confusion and fear in terms of outcomes on the child's functioning.
They are physical disability, mental illness of a parent, intellectual disability, psychoactive substances abuse, criminal behavior or lifestyle, violence between intimate partners (domestic violence), parent's trauma, and socioeconomic conditions.
When I say they have the potential to limit parenting capacity, this means that children can be at risk, and even have their well-being or life endangered.
It's very important to remember that children living in families impacted by these circumstances aren't necessarily at risk of long-term negative outcomes. 
And we need to be very attentive to common stereotypical perspectives and prejudices about these families and those kids.
The right way is to focus on strengths. To observe things from the perspective of strengths. Or we'll contribute to these families facing (more) stigma and even marginalization.
So it's not about having a problem or a condition, it's about if and how this influences competence.
And if it does in some way, we put effort to understand what parts of capacity we've got preserved, what are factors of protection vs. the factor of risks, what are the available support systems or resources, etc.
Simply having them as parts of the family dynamics DOES NOT mean we have weakened or limited parenting capacity.
DIMENSIONS OF PARENTING CAPACITY
You have many different assignments you take on, as a parent, to make sure you provide the necessary conditions for a child to grow, develop, and progress. 
These necessary conditions need to fit the child's age, meaning they have to be adapted to the child's developmental needs and evolving capacities. And have to match the phase in the child's development.
Of course, this should never include pressure or demand for the parent to become some ideal prototype of a perfect parent.
Firstly, nobody could ever define what an ideal parent is. Parenting is situational and it's not possible to meet every need at any moment. Hopefully, you know what I mean with this – it's not about catering to their every need 'obsessively'.
I need to mention that children and families live in different social environments, cultures, communities, and conditions. While at the same time, every parent and every child is different. Not to mention that access to essential services and support aren't the same for all parents.
Therefore, instead of trying to fit into a standard, or force this on others, we should learn to embrace and empower diversity. 
Focus on the necessary minimum you need to provide for the child to thrive. Instead of trying to seize perfection no matter what. Or impose personal high criteria on other parents.
Moreover, the criteria for good parenting capacity are not to be defined by our personal values and aspirations. Since we all have so many of them.
This means we shouldn't confuse good parenting capacity with our personal beliefs, aspirations, and (sometimes too high) criteria. 
You may want to check out also:
Now, let's talk more about basic care as a dimension of parenting capacity.
WHAT IS BASIC CARE OF A CHILD AS A PARENTING CAPACITY DIMENSION
The basic care dimension of parenting capacity includes:
satisfying a child's physical needs like the need to eat, drink, sleep
health care
keeping a child clean enough and in a hygienic, safe, warm enough space
adequate clothing and footwear
(guided) play, walking, etc, all according to the child's age.
In the table below, you have some basic, generally outlined requirements regarding this parenting capacity dimension: 
#1 Meals and eating (as well as drink):
° A parent has learned to recognize when a child is hungry and they respond
° Child's meals are regularly provided
° The food is adequate for the child's age
° It's good-enough quality and proper quantity for the specific child
° The parent uses food appropriately (avoids violently feeding, intimidating, overfeeding, feeding in exchange for some kind of wanted behavior, impatiently or passively, obsessively, controlling or bribing the child with food).
#2 Physical and psychological development
°The child isn't too thin or too obese, is physically progressive enough, etc
°Parents are conscious of the child's physical or psychological state
°They respond properly and consult the proper help if the child is too thin, too obese, too small, sick; has an issue with hearing, talking, or walking, it's physically or psychologically delayed for its age; has some changes in mental or physical health, etc.
#3 Health care
°Takes the child to the pediatrician and consults him/her when needed
°The parent gives or provides the child their prescribed therapy on time if the child is sick or if their health condition requires some kind of therapy
° They provide the necessary vaccine for the child and all the recommended medical examinations
°A child is safe from any toxic substances or fumes
#4 Hygiene
°The child is bathed and clean enough
°The child is changed when it's needed
°The child is adequately dressed and wears adequate shoes, not too heavy or too light considering the weather
°The child is staying in a safe, clean, dry space
°Parents teach a child hygiene and support growing independence
#5 Additional factors 
°A parent can adapt to the changes in the ways a child's needs need to be met over time
°A parent shows motivation for change if issues with providing basic care come up
°Parents can provide the care mutually, they intercommunication about it and organize it
°Parent/s can use the assistance of extended family or the local community to get help when needed
LIVE Q&A And Consultations with Jovana (WISHLIST)
Want a chance to get included in live weekly calls with me and get access to my expert insights, advice, recommendations, and guidance for your unique situation?
Consider signing up if you are aiming for:
achieving tremendous child-parent relationships with the least effort possible as you learn what to focus your attention to
attuning to healthy child development practices without losing yourself in the process and ignoring your human needs, rights, and aspirations for your life
getting skilled in honoring the child's best interest in each life situation with the help of a few key rules and principles (child wellbeing, independence, autonomy, participation, and equality)
experiencing a supportive and cooperative relationship with the other parent or a co-parent even in high-conflict circumstances
Address your doubts, concerns, and challenges, but also reflect on your situation through the experiences of others in the community.
You'll unlock monthly access for 60% off of my current hourly rate!
Keep in mind that all of this doesn't mean your child needs to have the very best of everything and the most possible quality.
Since that's not always possible (nor is needed). Or that you won't make any mistakes ever. You're also in a process of learning.
Sometimes it's not even advisable to obsess over high standards, because you could teach your children the wrong lesson that they can be only happy if everything has to be the most expensive, or the prettiest, or if they have to have everything everybody else does, or have it first always, etc. 
You get the point. They will rarely be happy since nothing in life is always perfect and they won't be the best at everything they do. There will always be someone better at something. And I'm sure you want them to be happy more than anything else.
Also, what is important is the fact that you are a parent that is doing everything in your power to provide the required minimum. So what counts is both intent and the outcome. 
 And even if you're not always capable to do that perfectly, it doesn't mean you should be considered a bad parent. That's not always the parent's fault. 
LIKE THESE SITUATIONS:
Sometimes parents aren't provided with the proper kind of help or they are denied services that should help them. 
Maybe they're facing violence and their capacities are weakened. 
Maybe they are dealing with an illness of some kind that prevents them from providing. 
Or maybe they made some unfortunate mistakes that cost them a lot. 
And sometimes practices are oppressive (and submissive) so they lead to de-motivation or pushing the parents out. 
Also, the system can sometimes (or often) be broken and unfair to certain groups or minorities and keep people stuck in a vicious circle.
But sometimes it happens that the lack of basic care is the result of the parent's neglect or negligence or abuse.
And the parents who harm their children, starve them, humiliate them, use them, etc do actually exist.
But it's also important to note that nobody is born with parenting skills. And it's a myth/misconception that we should be born with the gift of being good parents naturally.
Unfortunately, sometimes parents can't improve fast enough to keep the child safe and healthy or even alive. 
So the priority must be to keep the child alive and safe when there are very clear indicators that the child is at high risk and the parent is unable to prevent it.
And then comes dealing with weakened or lacking parental capacity and actions to improve them or support them.
Sometimes even this can't help enough and there are clear indicators that the same problems persist. And that the same thing will happen again and again.
But it can happen that inputs for parents weren't done properly because of prejudice or stereotypes that produce certain actions. And then they reproduce themselves through repetition.
Or the system doesn't recognize enough the groups that need resources and help. Equal opportunities may be unavailable for them, and they have many obstacles to face. Which can lead to exhaustion and sometimes sickness or both.
So we all should be very careful before judging someone. It's way better to remember to keep an open mind. To be cautious enough yet not rigid, and with limiting views.
But we need to put a child to safety first. Because we sometimes could be late if we don't act fast enough to address the high risk we see. 
But we should always keep an open mind later on until we are completely certain there is nothing more to be done to strengthen parenting capacity.
WANT TO ENSURE MORE CONNECTION WITH YOUR CHILD AND MORE EFFECTIVE PARENTING?
If you want to elevate your parenting then I want to recommend a program called Conscious Parenting Mastery, creates by well-known parenting expert Dr. Shefali hosted on Mindvalley.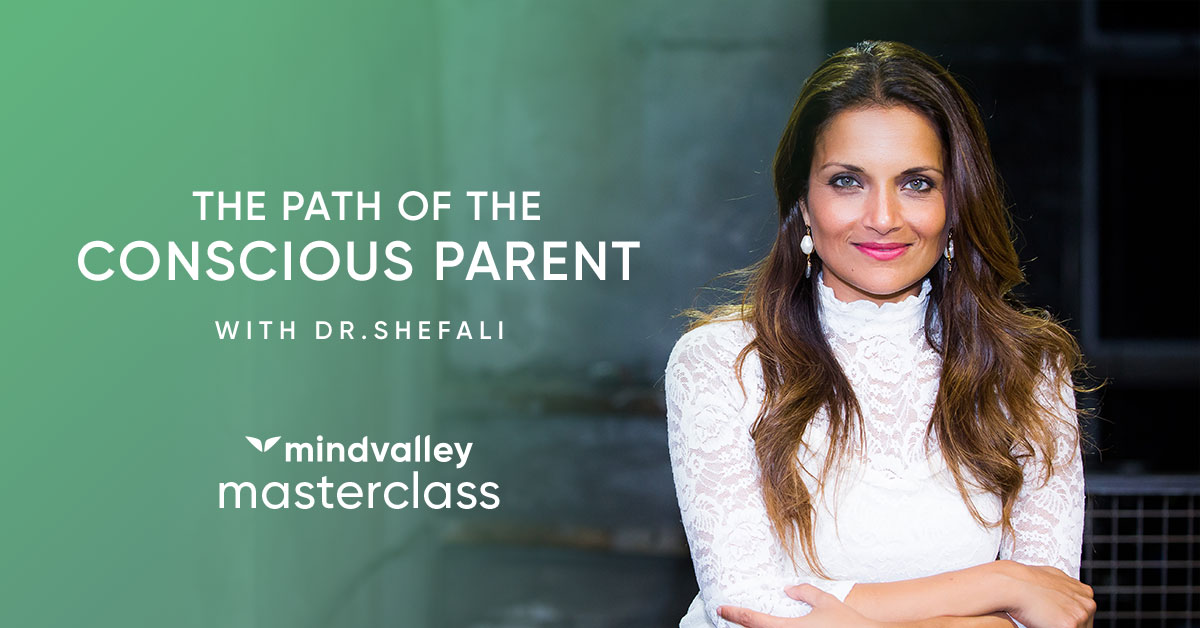 Mindvalley is a dynamic personal development platform created to level up your life by embracing personal growth and anyone can find programs that will fit their individual needs depending on the area of life they find troubling, too challenging, or simply want to improve to serve them best.
And if you decide to join the membership, you will get a chance to get the full Conscious Parenting Mastery program alongside over 100 other programs (and counting because each month a new program -Quest is added to the platform) for a single monthly price.
You can go from confused, overwhelmed, and without a clear vision for your life, to confident, grounded and focused, as well as determined about how you want your life to be, by focusing on personal growth and Mindvalley will give you this chance. Make this year the year you get to the next level.
What you can expect once you begin engaging with this platform is:
true self-discovery so that you can start identifying your real preferences, aspirations, goals, and dreams
setting meaningful goals that have the potential to fulfill your need for self-actualization as opposed to only living on someone else's terms and building someone else's dream in order to be accepted by the environment and perceived as successful
liberation from fabricated societal expectation and norms that not only don't serve you, but are in fact representing oppression which is suffocating your soul that only wants you to live in alignment with whom you truly are and not what society expects you to be
to finally awaken your authenticity by letting yourself be visible as opposed to being shy or ashamed of who you are deep down or what you want behind the closed doors
to acquire skills to make life decisions aligned with your core values and true desires coming from the depth of your being
begin stepping into your potential and move towards reaching full potential unique for you and different from anyone else's in the world
become skilled at self-love that holds the key to building the life of your dreams
finally become comfortable in your own skin, doing your own thing, and going where you truly want to go in life
build the life you are proud to call your own and experience lasting fulfilment because your consciousness is so expanded that you don't need to worry about whether things will work out for you ever again, as now you have skills and support to make them work.
And you'll have access to the community of like-minded folks to connect with to whom we can relate. Right now you can enjoy the membership at a special price, so if you were thinking about expanding your self-growth so you can reach your full potential, there's no better time than now.
Dr. Shefali's program is an amazing 35-day program you can consume at your pace, created by Dr. Shefali, an experienced psychologist who works with families and creates courses and programs to help parents resolve problems in their relationship with their children through connection with them.
It is one of rare programs that can transform the relationship with your child.
If you want to dive deeper into this platform, read my post that mentions more than 30 programs you can expect to find on the platform if you decide to get inside the membership: 30+ Transformational Online Personal Development Programs For Creating The Life You Desire.
Now that I'm done with this short interupton, we can move on to see how permissive parenting influences children.
Latest Posts:
FINAL THOUGHTS ON BASIC CARE AS A DIMENSION OF PARENTING CAPACITY
And there it is! That was the most important information regarding basic care as a dimension of parenting capacity. I hope you found this helpful.
Feel free to leave your comment and share your thoughts on that!
And don't forget to check out the program I mentioned.
See you in my next post! 👋
Continue reading: