If you need some inspiration to help your efforts to be gentle and show compassion for your child, I've prepared 100 ways to be kind to your child.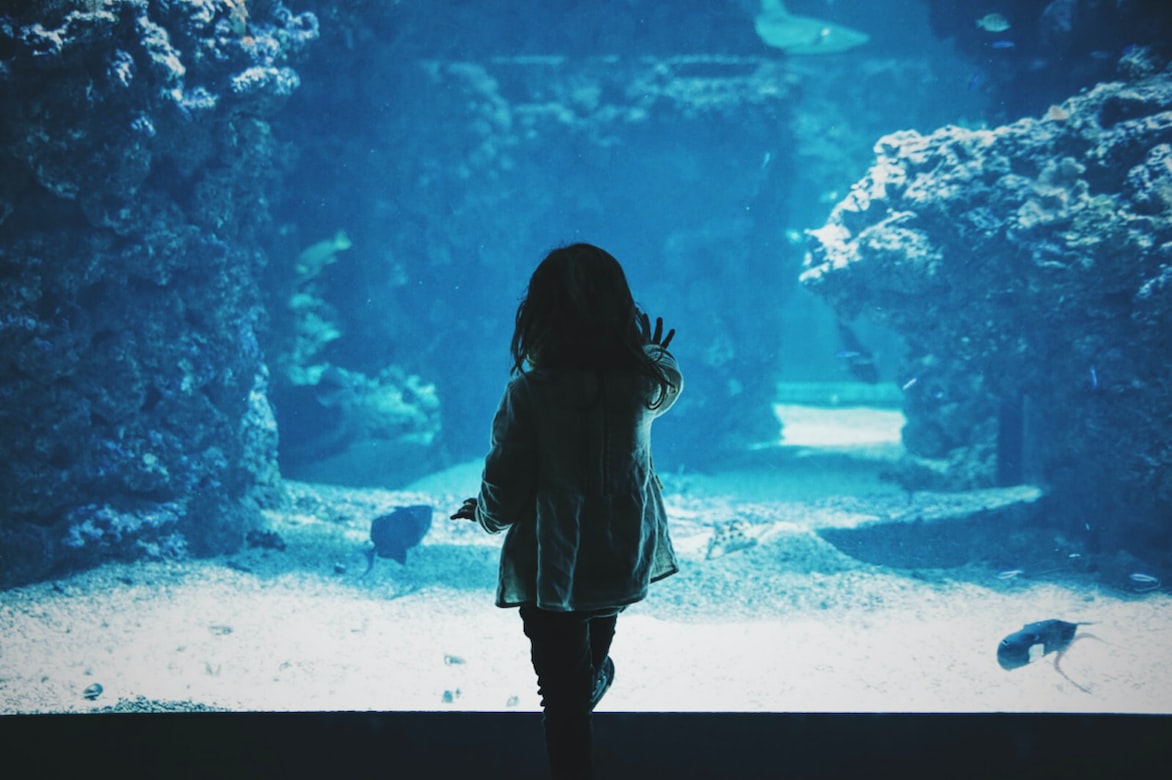 100 Ways To Be Kind To Your Child
Kindness isn't just about few activities you can throw in here and there; it's how you relate to and treat your child consistently, meaning how the whole relationship looks and feels to both of you.
Now, this doesn't mean you have to be flawless or that you can't make mistakes or fail.
Moreover, it's even better if you make mistakes or fail, because those are opportunities for learning and change.
What matters is whether, at its core, this relationship is nurturing or not, which doesn't mean that you won't have your challenging moments, where, depending on circumstances, you may be capable of being more or less supportive.
Just remember that when you're genuinely kind to yourself, you have more chances to also be kind to your child. And know that enough flexibility will take you far.
To help you show all your kindness to your child, I've written a list of 100 ways to be kind to your child. I'm sure you'll find this comprehensive list useful and motivating.
Bookmark the page to come back to it whenever you need some ideas or reminders.
Let's start with our 100 ways to be kind to your child.
This post has affiliate links which means that we make a commission from qualifying purchases at no additional cost to you. For more information read our Affiliate disclosure.
Note: Even though I am a licensed clinical social worker (LCSW), I am not your licensed clinical social worker (LCSW). This means engaging with our website is not considered a professional social worker and client relationship. This also means you should not consider this information as professional advice. Although we do put in every reasonable effort to provide the most accurate and reliable information, this does not replace professional advice, and you should not rely only on them. You still might need to consult a professional to introduce your particular situation, issue, problem, or position. Read our full Disclaimer here.
100 WAYS TO BE KIND TO YOUR CHILD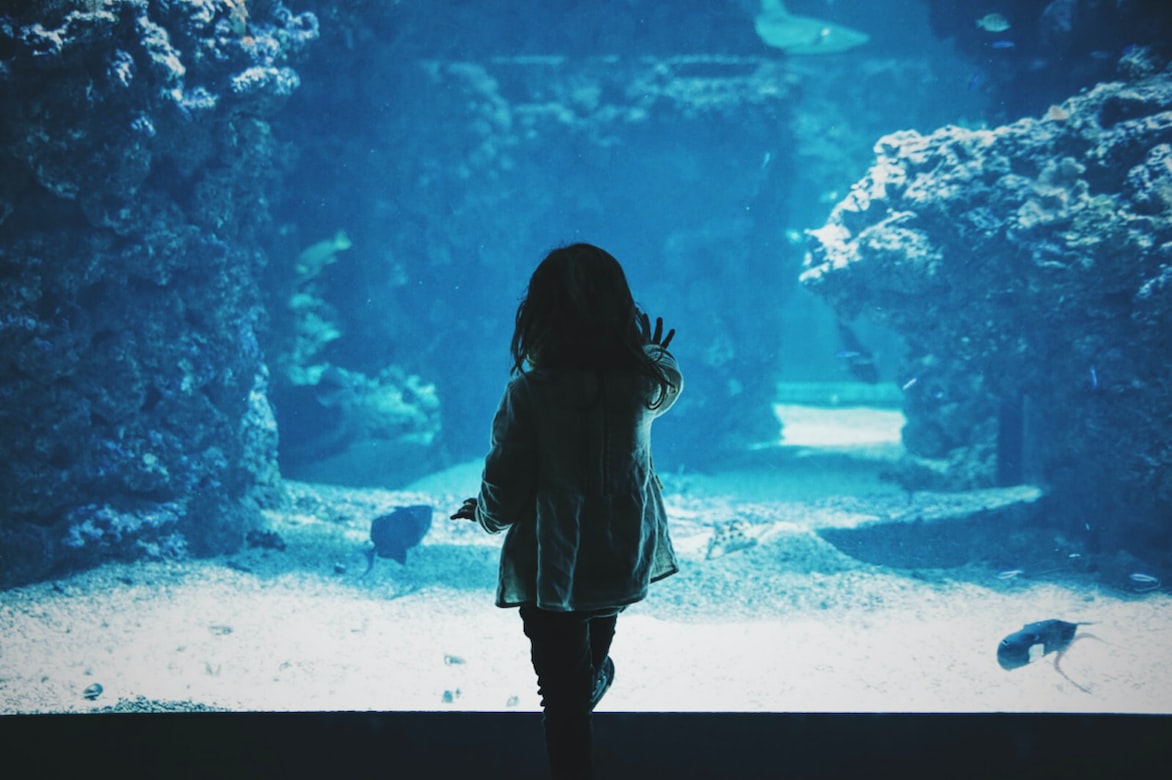 1. Spend time playing with them.
2. Ask them what they want to do and do it with them.
3. Support them in pursuing their interests.
4. Let them negotiate for themselves.
5. Ask them how they feel and what they think.
You may be interested to read later:
6. Nurture open communication.
7. Ask open-ended questions.
8. Answer their questions, especially the pressing ones.
9. Let them make their own decisions.
10. Introduce them to personal development and its importance.
11. Stay connected at all times and in all situations that include them.
12. Let them explain themselves.

13. Let them make mistakes; even inspire them to do so, in order to teach them to experiment and be open to learning new things.
14. Praise their efforts when they're trying to learn new things and gain new skills, including times when they're failing.
15. Show them how to do things in life.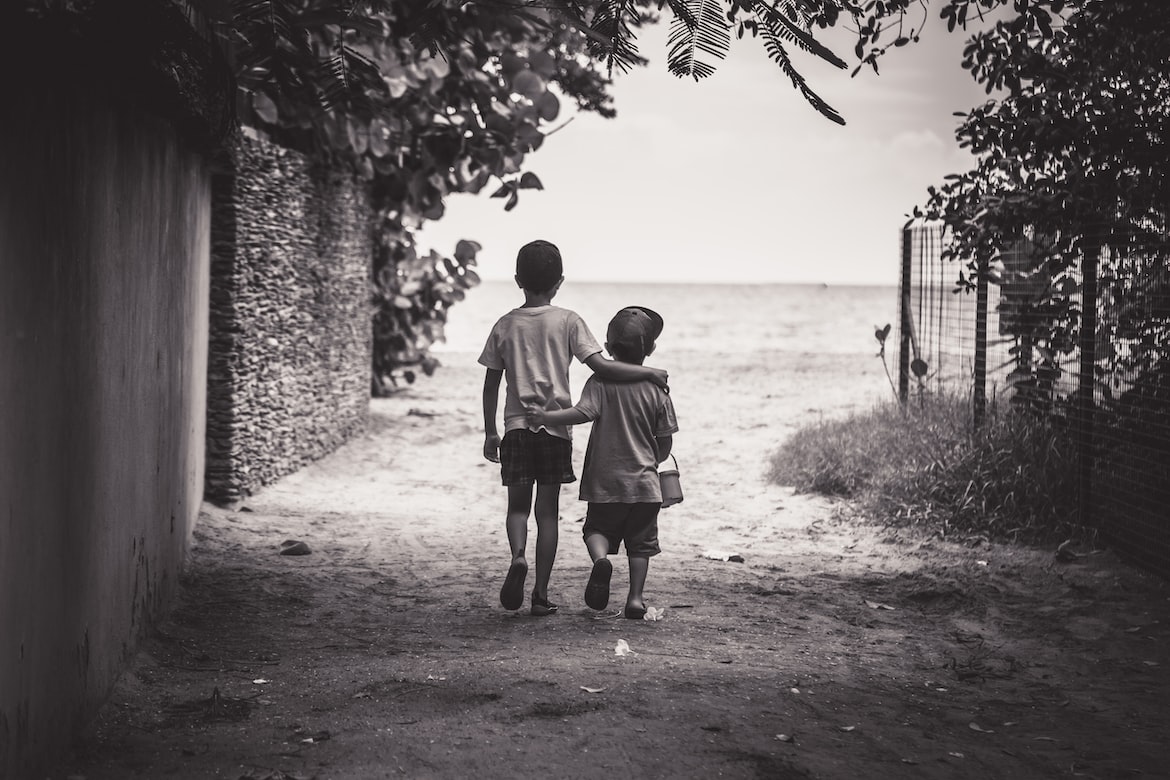 16. Be open with them about things that are going on around them that are affecting their lives indirectly or directly.
17. Show that you respect them instead of just declaring it.
18. Encourage their independence and responsibility.
19. Give them enough time to learn their lesson.
20. Teach them what you know.
21. Tell them how you see them and how you feel about them.
22. Really see them for who they are, not for what you want them to be.
23. Inspire and support them to be themselves.
24. Explain why they're wrong when this is so.
25. Set realistic expectations regarding their progress, achievement, and success.
26. Communicate the expectations, rules, and boundaries you have for them.
27. Share how your day went with them.
28. Ask them what the highlight of their day was.
29. Trust their words and experiences.
30. Feel their feelings with them.
Check out also:
31. Joke with them.
32. Give them long hugs.
33. Tell them how much you appreciate them.
34. Teach and show them solidarity.
35. Nurture empathy in how you relate to them.
You may be interested to read also:
36. Teach them how to calm themselves down.
37. Always be understanding so that they can open up to you when they need this.
38. Encourage them to make decisions and solve problems on their own, promote self-reliance that way.
39. Teach them the importance of personal space and honor their need for it.
40. Understand that your child is still learning and growing, so allow them time and space to develop at their own pace.
41. Demonstrate kindness, empathy, and compassion in all your own actions to allow them to learn through observation.
42. Teach them the importance of forgiveness and explain how this can help them grow.
43. Dedicate uninterrupted time to engaging in activities they enjoy.
44. Embrace and celebrate their individuality and unique traits.
45. Support their natural curiosity by exploring new topics that interest them and fostering a love for learning.
Before we move to the next quote, I'd like to ask you…
READY TO FEEL MORE CONNECTED TO YOUR CHILD THAN EVER BEFORE? THEN CONSIDER THIS OPPORTUNITY
If you answered yes, then I want to wholeheartedly recommend a program called Conscious Parenting Mastery, created by well-known parenting expert Dr Shefali hosted on Mindvalley.
Inside you'll uncover what it takes to maintain unbreakable bond and connection with your child, raise confident and authentic kids, how to honor your child as a sovereign, get over projecting your needs onto your child, what blocks connection between you and your child, and so much more! You'll see clearly what stands in the way of an extraordinary relationship between you two.
This is a great 35-day program you can consume at your pace or enroll in a class, created by Dr. Shefali, an experienced psychologist who works with families and creates courses and programs to help parents resolve divergence in their relationship with their children through connection with them. Or to simply learn how to best meet the needs of their child and ensure they have the best relationship.
I must say this is for those who are most determined to change things around and experience more connection with their children than ever, more confidence in their parenting skills, and more joy of parenting.
That's because they won't have to worry if they're doing alright anymore or if their actions will affect their kids negatively.
If you're the determined and decisive one, know that you can begin reaping the rewards of your transformation even today!
Well-known (and pretty famous) Dr. Shefali with her phenomenal program called Conscious Parenting Mastery  will equip you with everything you need to become a parent who is able to raise kids who are:
Well-adjusted
Independent
Authentic
Healthy
Confident
Ambitious
Cherful.
You can become a proud parent you truly desire to be and experience true connection with your kids and a peace of mind because you're giving them your best and are certain that you're headed towards the brighter future.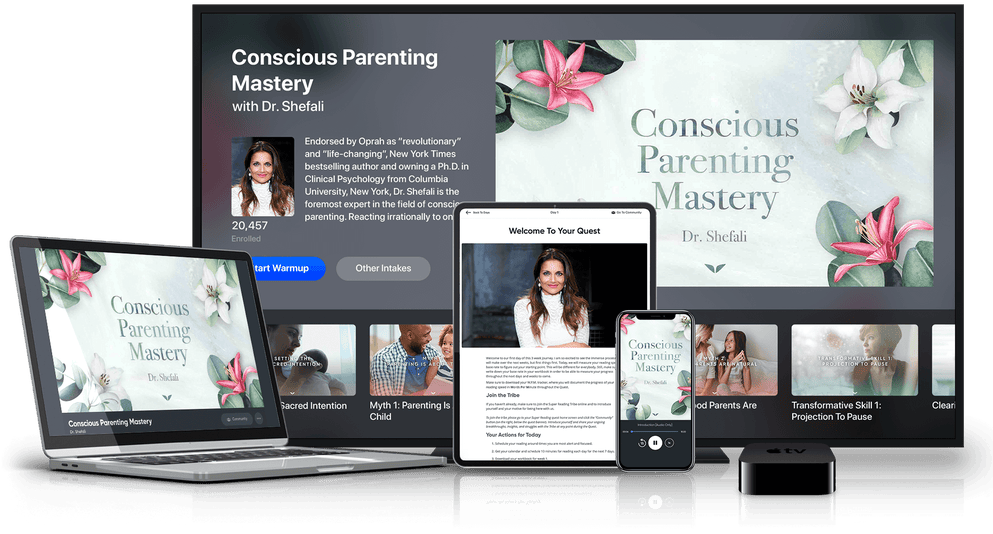 Her proven framework will empower you to a step into a fully refreshed parenting role with more confidence and certainty that what you're doing is what both you and your kids need. Plus, you should know that you don't need to worry if you partner, the other parent doesn't follow you right now, because you will see change anyway and you'll positively influence them as well.
You can join today and start with the program to go at your pace or enroll in a class, where the each week starts after the other so then you're hold accountable.
I highly recommend that you check out and enroll in this program because it has the power to truly transform both you and your parenting.
Another benefit you may want to consider is joining the membership instead of just getting the program simply because you'll also get to choose from over a 100 programs in 6 different categories of personal development (mind, body, soul, relationships, career growth and entrepreneurship).
Mindvalley is an amazing platform created to level up your life by embracing personal growth and anyone can find programs that will fit their individual needs depending on the area of life they find troubling, too challenging, or simply want to improve to serve them best.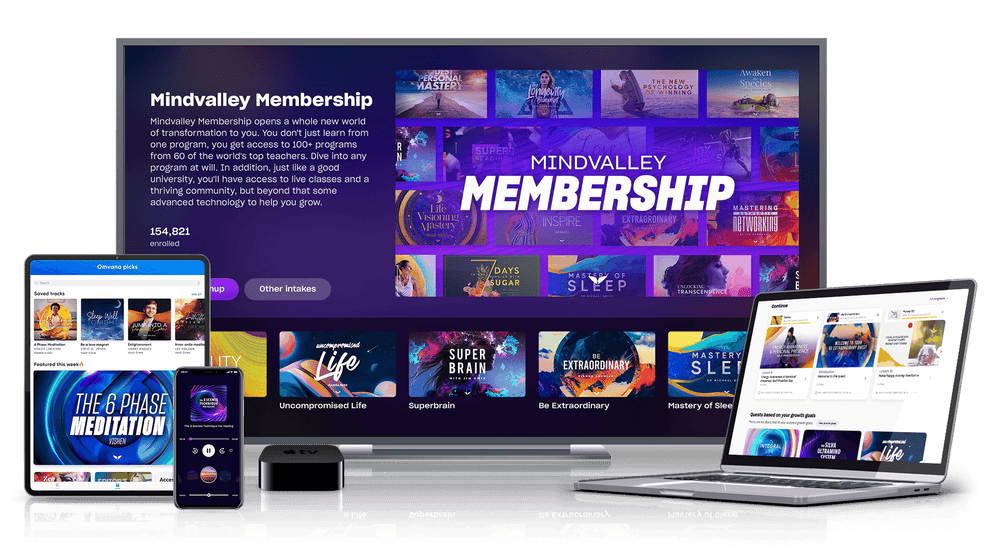 And if you decide to join the membership, you will get a chance to get the full Conscious Parenting Mastery program alongside with all these 100 other programs (and counting) for a single monthly price.
Plus you'll also have access to the community of like-minded folks to connect with to whom you can relate. Right now you can enjoy the membership at a special price, so if you were thinking about expanding your self-growth so you can reach your full potential, there's no better time than now.
What you can expect once you begin engaging with this platform is:
true self-discovery so that you can start identifying your real preferences, aspirations, goals, and dreams
setting meaningful goals that have the potential to fulfill your need for self-actualization as opposed to only living on someone else's terms and building someone else's dream in order to be accepted by the environment and perceived as successful
liberation from fabricated societal expectation and norms that not only don't serve you, but are in fact representing oppression which is suffocating your soul that only wants you to live in alignment with whom you truly are and not what society expects you to be
to finally awaken your authenticity by letting yourself be visible as opposed to being shy or ashamed of who you are deep down or what you want behind the closed doors
to acquire skills to make life decisions aligned with your core values and true desires coming from the depth of your being
begin stepping into your potential and move towards reaching full potential unique for you and different from anyone else's in the world
become skilled at self-love that holds the key to building the life of your dreams
finally become comfortable in your own skin, doing your own thing, and going where you truly want to go in life
build the life you are proud to call your own and experience lasting fulfilment because your consciousness is so expanded that you don't need to worry about whether things will work out for you ever again, as now you have skills and support to make them work.
If you choose a yearly option you get a FREE (1h) 1-on-1 consultation with me (worth $149), you just need to contact me with a copy of your receipt or some other proof and we'll book a session.If you want to dive deeper into what this platform has to offer to you, read my post that mentions more than 30 programs you can expect to find on the platform if you decide to get inside the membership: 
30+ Transformational Online Personal Development Programs For Creating The Life You Desire.
46. Help them understand the feelings of others.
47. Encourage acts of kindness towards their peers and strangers.
48. Engage in meaningful conversations with them.
49. Encourage them to believe in their ability to learn and grow, emphasizing effort and progress over perfection.
50. Speak kindly and avoid using harsh or demeaning language – stay kind to the child but firm with your demands.
51. Teach them how to reflect on their actions and choices to foster self-awareness.
52. Let them know that it's okay to feel a range of emotions.
53. Make sure to show up for important events.
54. Help your child understand the importance of consent in interpersonal interactions and relationships.
55. Explain the importance of personal boundaries and be a good role model concerning this.
56. Engage in charitable acts with them and let them initiate them as well.
57. Utilize everyday situations as opportunities to impart valuable life lessons.
58. Establish rituals that have the potential to create lasting memories for them.
59. Take care of your physical and mental well-being to set a good example.
60. Help them learn how to set goals.
61. Teach and model responsible money spending habits.
62. Establish a calming bedtime routine that includes quality time, storytelling, and a peaceful environment for their peaceful sleep.
63. Support them in trying new things regularly so that they can get more comfortable leaving their comfort zone.
64. Allow and encourage your child to think outside the box.
65. Help them develop resilience by acknowledging the importance of perseverance.
66. Engage in physical activities with them and play games with them.
67. Nurture an active interest in their schoolwork.
68. Promote a positive body image.
69. Collaborate with them to find solutions to challenges they encounter by only staying supportive and encouraging and not taking the lead in problem-solving.
70. Inspire honoring diversity and respecting differences.
71. Create opportunities for them to connect with their cultural, religious, or community origins.
72. Explain the importance of personal values and decision-making that's in alignment with them.
73. Help them build strength and determination to resist peer pressure.
74. Engage in community service together.
You may want to read later: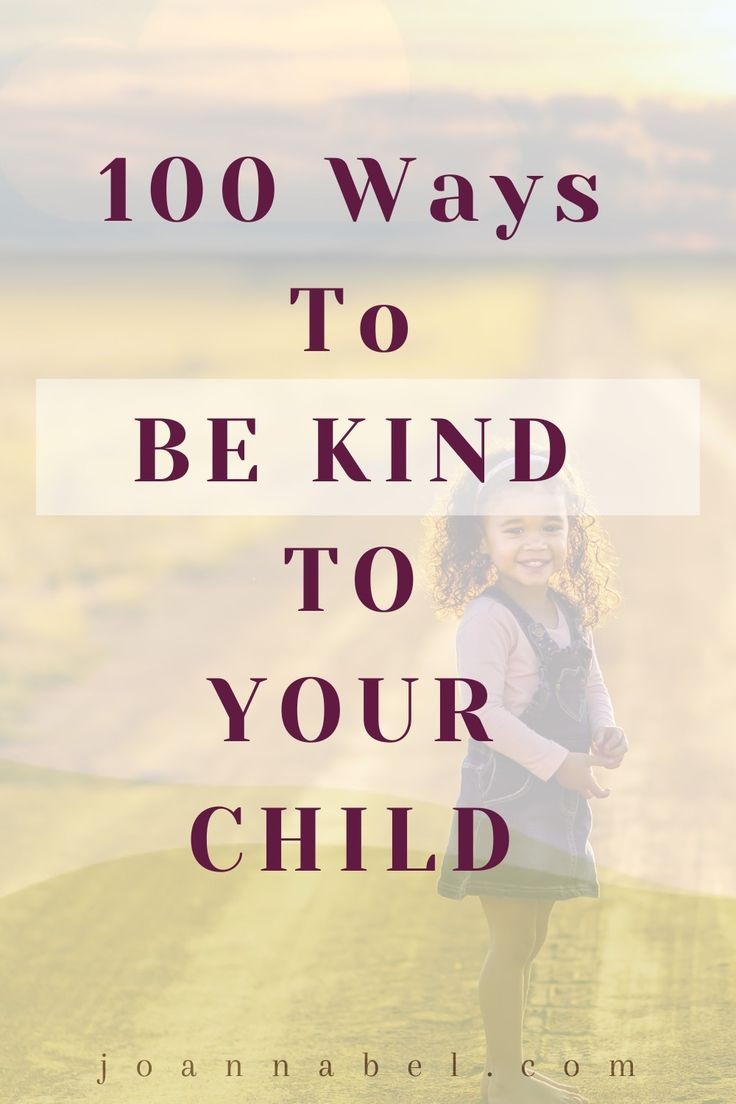 75. Support their participation in sports or physical activities that are good for their health, learning teamwork, and building discipline.
76. Teach yourself and them about Children's Rights.
77. Always try to understand their perspective during challenging situations.
78. Help them find their own creative outlet for self-expression.
79. Help them develop critical thinking skills.
80. Remember to give them genuine compliments and praise.
81. Explain bodily autonomy to them and model it. Start with respecting theirs.
82. Expose them to different cultures, backgrounds, and perspectives to promote acceptance of different people.
83. Encourage healthy risk taking.
84. Ensure that all family members have an equal voice (have their voices hearn and accepted).
85. Reflect on your parenting practises, detect areas for improvement, and put in the effort to make the necessary adjustments to prioritize kindness and compassion.
86. Help them learn how to nurture supportive relationships.
87. Include random acts of kindness.
88. Help them learn to trust their interests.
90. Encourage them to remember to appreciate the simple joys of life.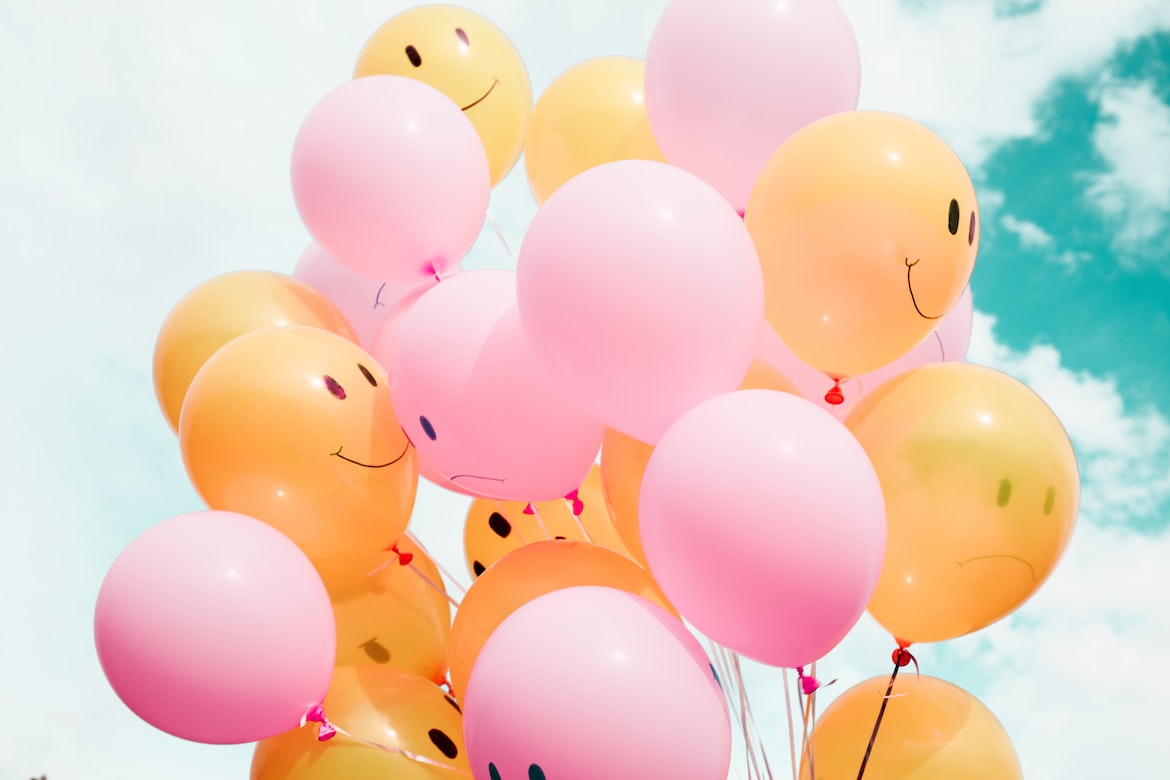 91. Take care of your mental health and ask for help if you face mental illness to normalize this for them.
92. Dedicate regular time for family bonding activities, such as game nights, outings, or shared meals, to strengthen family connections.
93. Teach them to communicate their needs.
94. Recognize and praise their hard work, perseverance, and growth, regardless of the outcome.
95. Introduce them to age-appropriate financial concepts, skills, and decision-making.
96. Teach your child to be kind, understanding, and compassionate towards themselves.
97. Emphasize the value of rest and relaxation.
98. Educate them on digital safety.
99. Teach your child the importance of mindfulness and being present in the moment.
100. Schedule dates with them and stick to the schedule.
Recommended Resources For You:
Latest Posts:
FINAL THOUGHTS ON 100 WAYS TO BE KIND TO YOUR CHILD
Parenting is a remarkable journey that allows you to shape and nurture the lives of your childr(en).
By embracing these 100 ways to be kind to your kids, you can create a loving and supportive environment that fosters their growth, development, and well-being.
Remember, kindness is not a one-time act but a continuous practice that requires patience, empathy, and understanding.
As a parent, you have the power to instill values, build character, and help cultivate a more positive mindset in your children.
Every act of kindness, whether big or small, has the potential to leave a lasting impact on their lives and enables you to create a foundation for their emotional, social, and cognitive development.
If kindness becomes the cornerstone of child-rearing, fostering a generation of compassionate and empathetic individuals who will make a positive difference in the world can become a standard.
I hope you found this helpful and I'll see you in my next post! Before you go, read my post:
3 Biggest Mistakes With Self-acceptance