If you're excited to learn 50 ways to connect with your child you'll certainly like this post!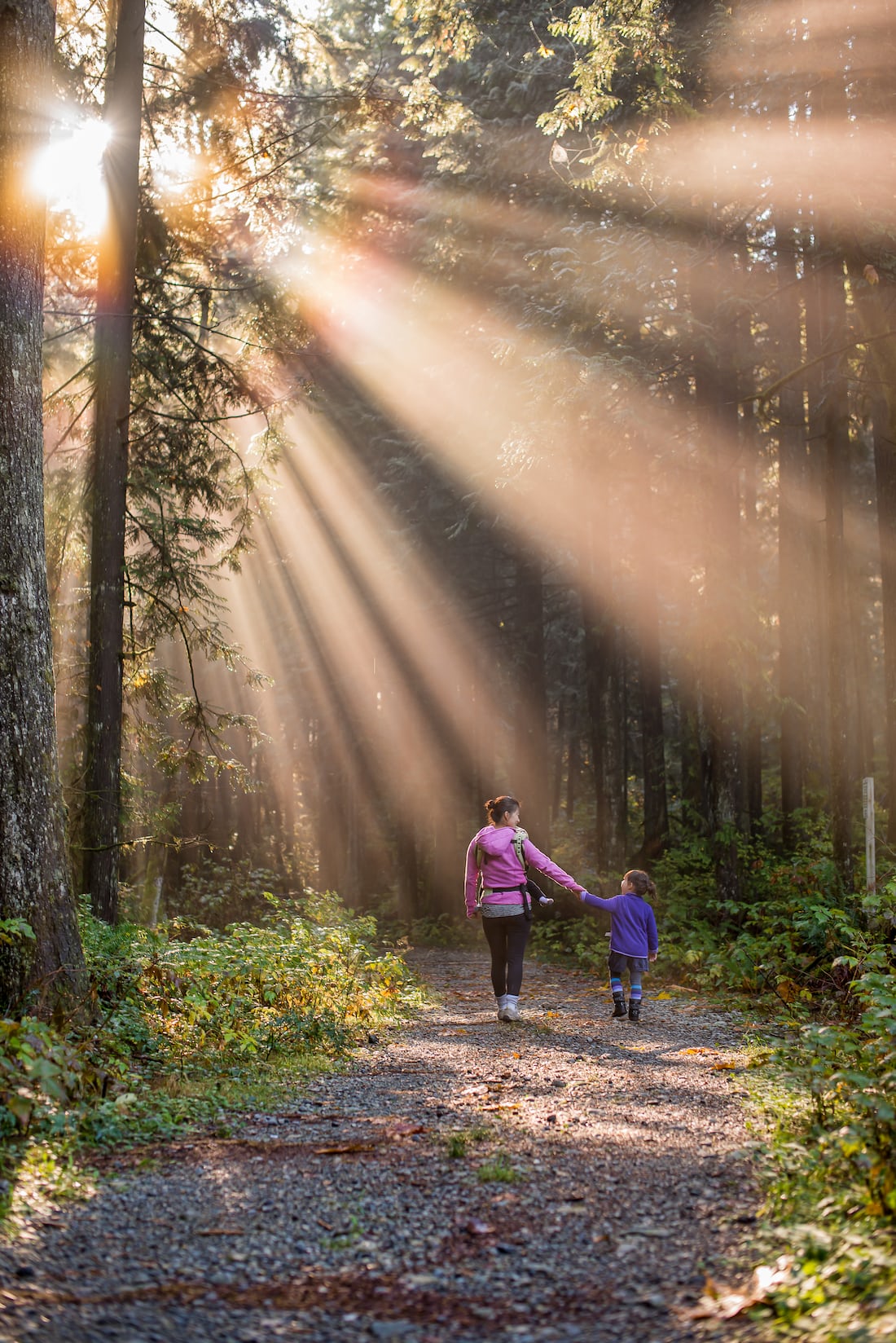 50 Ways To Connect With Your Child
This list with 50 ideas that can help you instantly connect with your kids will provoke positive emotion for both of you.
And will let you permit yourself think outside the box more, enabling you to quickly realize that there is an infinite number of ways you can connect with your child.
Additionally, it will help you understand that nobody can come up with a better idea for connecting with you child than you.
So to get your creative juices flowing, read these 50 ways to connect with your child that I've prepared for you.
Enjoy!
This post has affiliate links which means that we make a commission from qualifying purchases at no additional cost to you. For more information read our Affiliate disclosure.
Note: Even though I am a licensed clinical social worker (LCSW), I am not your licensed clinical social worker (LCSW). This means engaging with our website is not considered a professional social worker and client relationship. This also means you should not consider this information as professional advice. Although we do put in every reasonable effort to provide the most accurate and reliable information, this does not replace professional advice, and you should not rely only on them. You still might need to consult a professional to introduce your particular situation, issue, problem, or position. Read our full Disclaimer here.
50 WAYS TO CONNECT WITH YOUR CHILD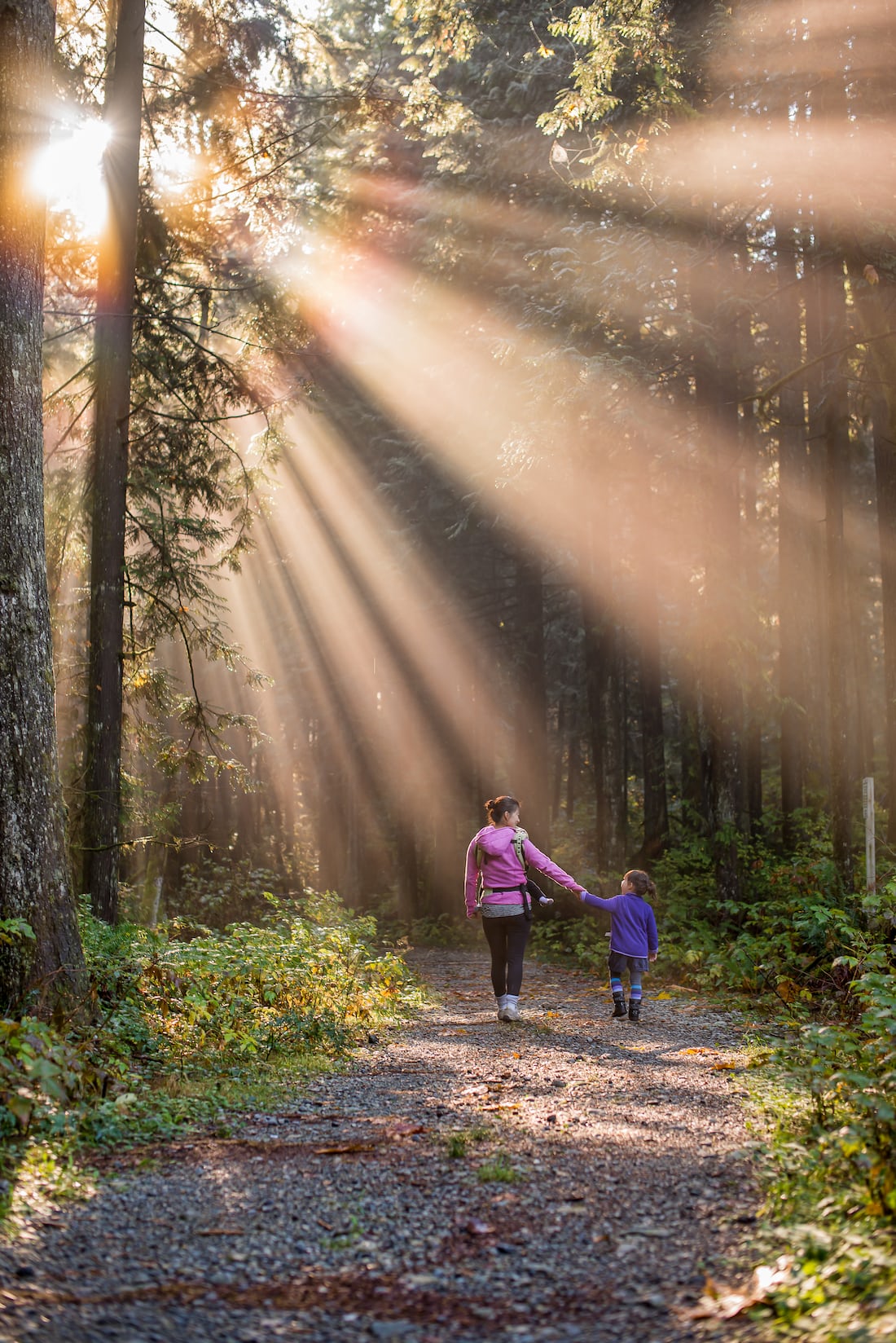 Prepare a little surprise for them.
Read them an educative story and answer their burning questions about it.
Ask them about their day and its best part, or let them show it to you through play, and show real interest in their experience.
Ask them about their biggest wish in life and ask them why they want it.
Tell them how you feel about them or what you love about them.
Teach them one useful skill for life you have and frequently rely on.
Go on a walk with them.
Play their favorite sports together.
Practice a few minutes of meditation with them.
Make one of their wishes come true.
Ask them to give you advice on something and listen to what they have to say.
Take a picture with them in their favorite place.
Spend some time cooking with them.
Show them your favorite exercises and suggest that them try them.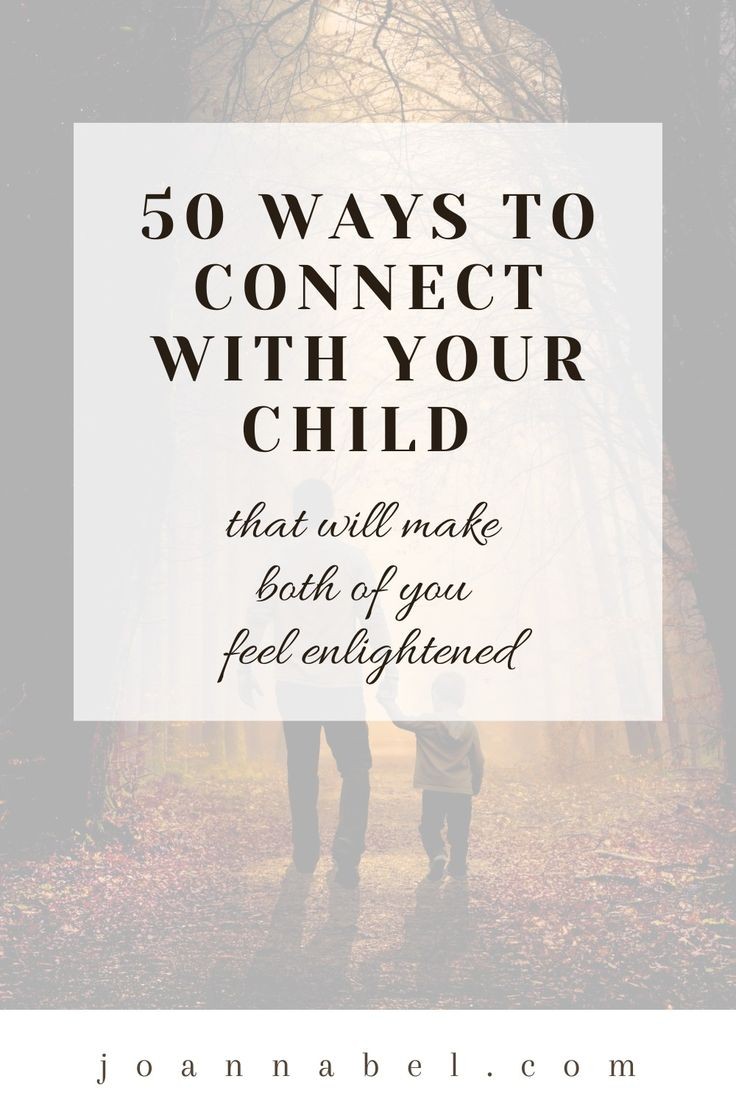 Help them learn one new thing.
Create an opportunity for them to open up to you about their current concerns.
Ask them about their biggest question, doubt, or what interest them to know/learn and provide an answer if you can.
Schedule a movie night and then make it happen.
Play your favorite music or song to them and tell them more about it and why you love it.
GOOD READS
Teach them your favorite baking recipe and bake together.
Give them a long hug.
Plant a tree together.
Share your favorite childhood story or adventure with them.
Spend a day having fun and trying new things in a theme park.
Teach them how to make a plan.
Create a scrapbook together.
Dance with them to their favorite song.
Play with them.
Spend a relaxing day on a lake or a beach playing and enjoying yourselves.
You may also like:
Take them with you to your favorite spot.
Teach them how to journal.
Ask them where they'd like to be today, and let them take you there.
Paint a coloring book with them.
Ask them what they believe they need right now and why they think they need it. Keep asking why until you sense you've come to the main why.
Ask them if they'd like it if you sang together, and let them pick a song.
Show them your favorite childhood activity.
Include them in one of your hobbies.
Film a funny video together.
Engage in planning a trip where you'll both feel included.
Share the best advice you were ever given with them. If it's not appropriate for their ears, choose the second or third best.
Put a puzzle together.
Go for a drink with them and pay full attention to each other over your favorite drinks.
Ask them if they would like to read to you.
Have a weekend getaway.
Have a hair styling hour and do each other's hair.
Play a video game of their choice with them.
Go on a short new adventure with them.
Find a time that works well for both of you and schedule one hour each (or every other) week for uninterrupted quality time together that you'll spend solely focused on each other. Prioritize making it happen consistently.
Create a safe space for them to tell you about one thing they'd like for you to do that would mean a lot to them.
You may find useful:
Recommended Resources For You:
Latest Posts:
FINAL THOUGHTS ON 50 WAYS TO CONNECT WITH YOUR CHILD
And we're come to the end of the list of 50 ways to connect with your child! If this was inspiring to you share it with other parents.
Or leave a comment with more ways to connect with your child that you know and practice!
Thanks for sticking to the end and I look forward to seeing you in my next post! Here is one: