For anyone who is interested in focusing on personal development is useful to understand why personal development is important, especially if you ready for real fulfilment in your life.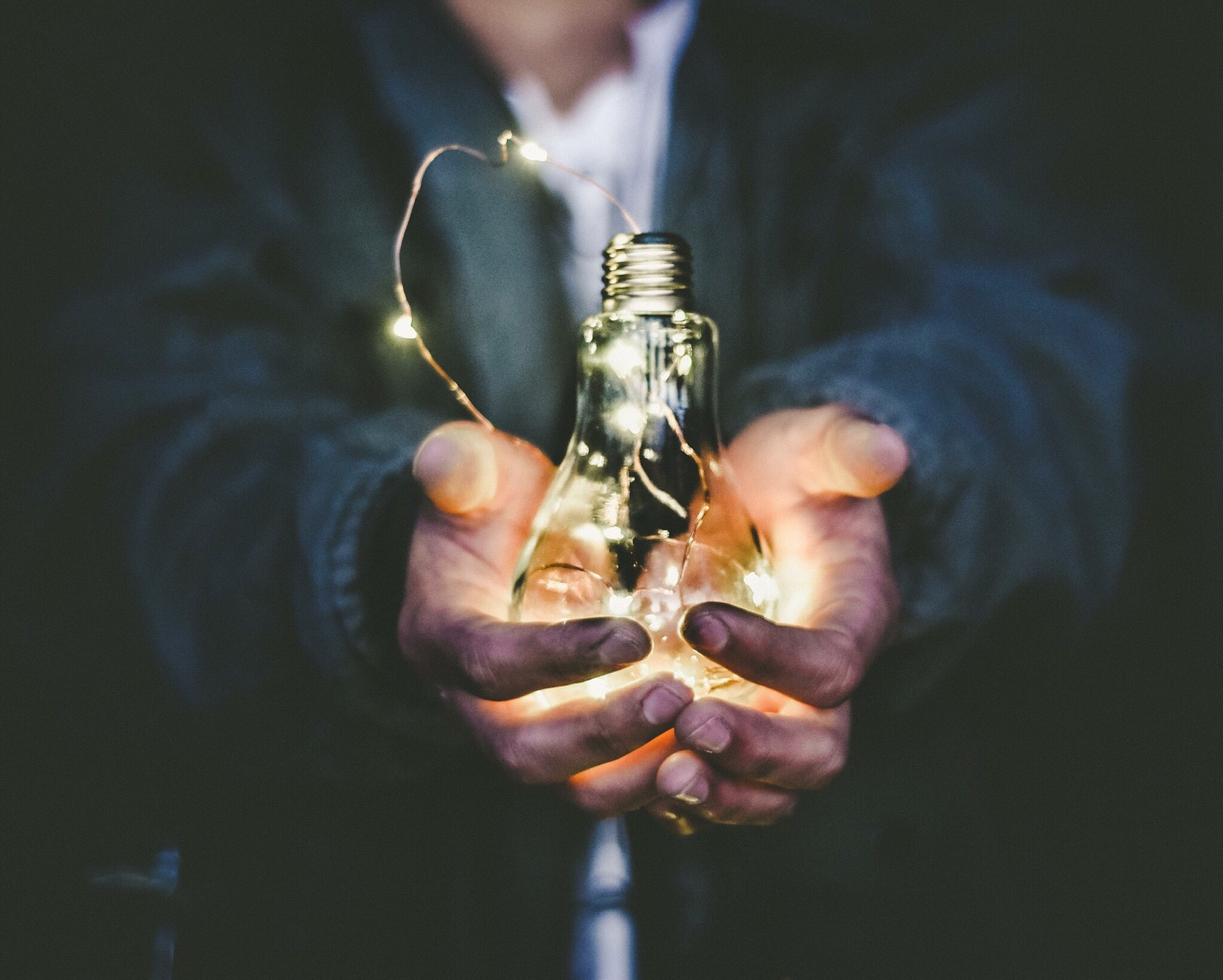 Why Personal Development Is Important If You Want Fulfilment
Personal development, often perceived as a buzzword, is far more than a passing trend, it's the key to unlocking your full potential, finding purpose, and living a life that truly resonates with your innermost desires.
So in this blog post, we're going to dive deep into why personal development isn't just a choice but a necessity for anyone seeking a more meaningful and fulfilling existence.
Let's see 9 essential reasons why personal development is important.
This post has affiliate links which means that we make a commission from qualifying purchases at no additional cost to you. For more information read our Affiliate disclosure.
Note: Even though I am a licensed clinical social worker (LCSW), I am not your licensed clinical social worker (LCSW). This means engaging with our website is not considered a professional social worker and client relationship. This also means you should not consider this information as professional advice. Although we do put in every reasonable effort to provide the most accurate and reliable information, this does not replace professional advice, and you should not rely only on them. You still might need to consult a professional to introduce your particular situation, issue, problem, or position. Read our full Disclaimer here.
WHY IS PERSONAL DEVELOPMENT IMPORTANT?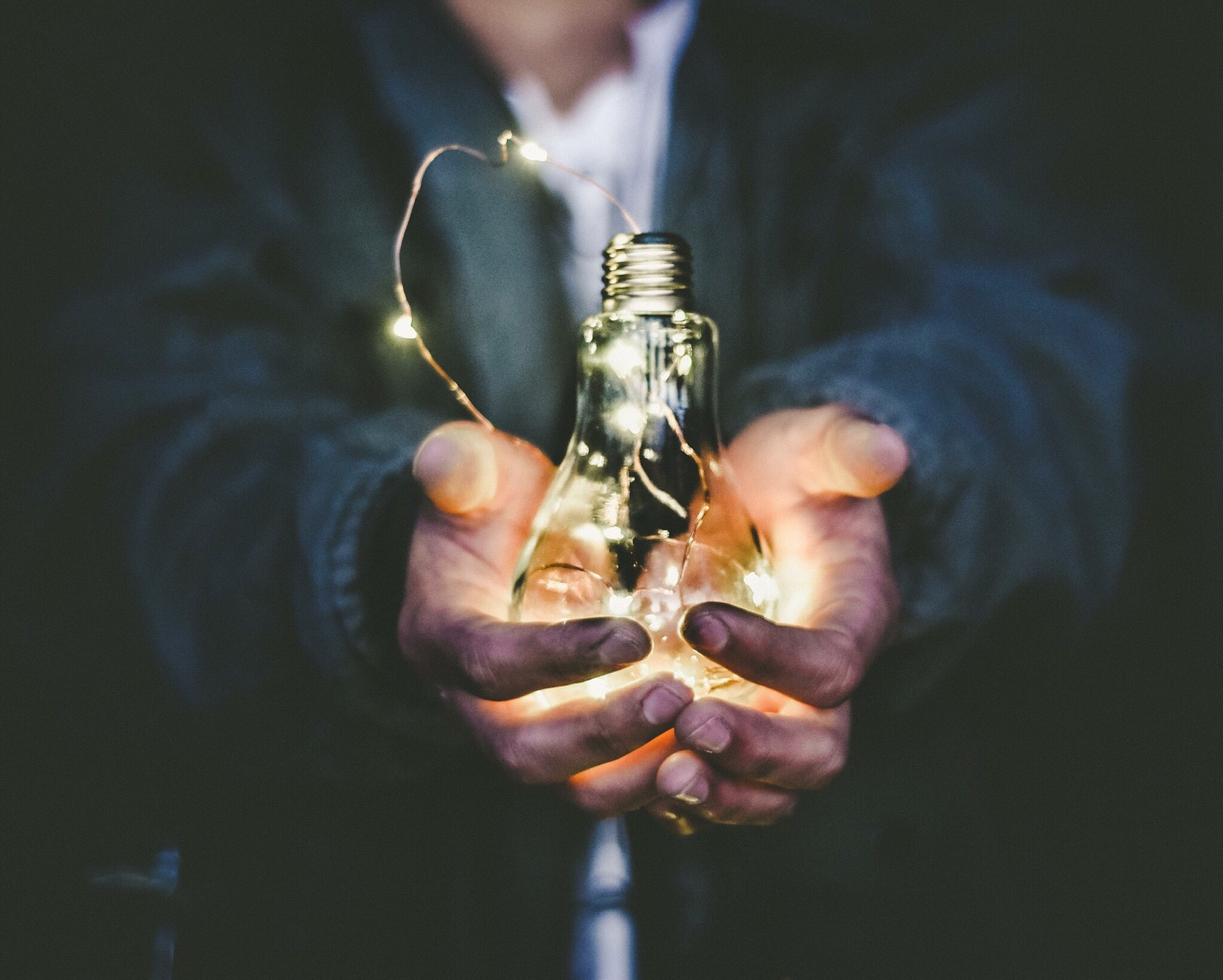 Personal development is important because it's journey that empowers you to become the version of yourself you aspire to by equipping you with the tools, skills, and mindset needed to navigate life's challenges, reach your full potential, and ultimately lead a more meaningful and satisfying life.
Let's talk about the first reason why personal development is important.
#1 PERSONAL DEVELOPMENT PROFOUNDLY IMPACTS SELF-AWARENESS (AND VICE VERSA)
In a nutshell, self-awareness leads towards:
understanding your strengths and areas for growth,
gaining clarity about your values, beliefs, and goals,
channeling your emotions the right way, and
growing true self-esteem and build self-confidence.
Let's get into the specifics of what I'm mentioning here.
So, with more self-awareness as well as overall consciousness, you experience improved decision-making because you know what your real priorities are, how to capitalize on what you're good at and improve anything you see lacking but is important for reaching your goals.
As you can see, self-awareness provides clarity about your life goals, enabling you to set meaningful objectives aligned with your values and aspirations, making it more likely to achieve them, naturally.
More self-awareness supports effective emotion management because you get to raise awareness around your emotions and connect the emotional and cognitive part of any experience no matter how good or bad so that you can achieve integration. From everyday life experiences to important and lifeturning events.
So understanding emotions in general and recognizing your own, helps you manage them effectively. You can cope better, integrate different varieties of life experiences and as a result enjoy better mental and emotional well-being.
Self-awareness will also support your self-esteem as self-esteem comes from accepting yourself for who you really are so that you can evolve as you should. People with more self-esteem are less affected by external (in)validation, pressure, and social conditioning.
At the same time, self-awareness extends to your interactions with others through better empathizing with their emotions, decentering in order to comprehend their perspective, communicate more effectively, and build deeper and more meaningful relationships.
I also want to mention trigger recognition and stress management here because self-awareness helps you understand your triggers. This knowledge allows you to proactively manage your emotional state and work with your nervous system not against it.
Finally, you prioritize life lived in alignment with core values because you become aware of them and decide not to settle for what doesn't align with them. This authenticity leads to a refreshing sense of purpose and fulfillment, as your actions are in harmony with your beliefs, morals, and non-negotiables.
#2 PERSONAL DEVELOPMENT INSPIRES GOALS ACHIEVEMENT
Setting and achieving goals is a fundamental aspect of personal development and it's essential due to:
Clarity and focus as it helps you gain insights about your life goals and aspirations, allowing you to define what truly matters to you, providing a clear sense of direction.
Motivation and persistence that comes from having well-defined goals, working toward them, plus personal development equips you with the mindset and tools needed to persevere in the face of challenges.
Effective planning because personal development teaches you how to create action plans to reach the goals you've set.
Energy and time management resulting from personal growth you experience. It ensures that you allocate your time and energy to the tasks and activities that contribute to your goals, as opposed to prolonging and delaying things.
Continuous improvement as you're encouraged to adopt this type of mindset so that you're always seeking ways to enhance your skills and knowledge, which directly supports your goal attainment.
Self-Discipline considering achieving goals often requires self-discipline that you can enhance through your personal development, enabling you to stay on track even when faced with distractions or setbacks.
Measurable progress while moving toward your goals, recognizing the importance of measurement and adjustment, ensuring that you stay on course.
Unique sense of accomplishment considering that achieving your goals brings a profound sense of accomplishment and fulfillment, boosts your self-esteem and reinforces your belief in your abilities, so that you keep setting and achieving bigger and better goals. Remember that goals should be bold, and not in service of keeping you safe and comfortable because you're hitting those goals that are too small and insignificant. By playing small you protect yourself from feeling a sense of disappointment in your body, and when you think deeply about this, you realize that you shouldn't sacrifice your true desires, wishes, and goals in order not to feel a single uncomfortable emotion. Isn't this ridiculous?
#3 PERSONAL DEVELOPMENT CAN IMPROVE ALL TYPES OF RELATIONSHIPS
As you already know, the quality of your relationships profoundly affects your overall well-being, as this can affect your health, fulfilment, success, and even your survival.
By focusing on personal development to improve relationships you'll start emphasizing effective communication and developing strong verbal and non-verbal communication skills so that you can express yourself clearly, more openly, and understand yourself and others better.
As this will guarantee better and stronger connections and relationships.
On that note, you'll become more motivated to  teach yourself conflict resolution and evolve problem-solving techniques. This is vital for resolving disputes and maintaining harmonious relationships with family, friends, or colleagues.
To be able to do so, you'll be bound to foster empathy and understanding, learn to comprehend situations from others' perspectives, which strengthens your relationships by making people feel heard, understood, and valued.
At the same time this type of growth helps you establish and maintain healthy boundaries (not too soft, not too firm) and learn how to be assertive in all your communications and practice active listening. This ensures that you have and give the space and respect you and others need in your relationships, preventing feelings of overwhelm or resentment to build up.
Naturally this builds trust as a vital in any relationship and trust-building behaviors like honesty, create a solid foundation for meaningful connections.
Speaking of conflict resolution, at the same time, this kind of growth can equip you for conflict escalation prevention due to better understanding your own triggers and emotional reactions. The goal is to prevent conflicts to lead to destructiveness and not to avoid conflicts.
Conflicts are the most important thing for our growth because they have the ultimate growth potential in them. This as a result will contribute to a more supportive environment where everyone's needs are acknowledged and taken care of.
Finally, developing social skills through personal development makes it easier to connect with new people and build a diverse network of relationships.
And I'm sure you can see more clearly now how personal development leads to deeper, more fulfilling relationships once you become more equipped to create meaningful bonds and share your life with others.
Investing in personal development in the context of personal relationships not only enriches your connections with others but also contributes to a happier and more harmonious life. It's about creating an environment where you and those around you can thrive and grow together.
You may also want to check out:
#4 ENHANCED HEALTH AND WELL-BEING
Personal development isn't limited to mental and emotional growth; it also has a significant impact on your physical health and overall well-being.
For instance, it encourages the adoption of self-care practices which isn't some kind of superficial trend that shouldn't be borrowed from someone else. It's different for everyone as we are all different but it can involve activities like exercise, relaxation, and mindfulness that promote physical and mental health.
Additionally, it equips you with stress management techniques and tools helping you reduce the negative impact of stress on your body and mind. Stress isn't bad for us, quite the contrary – it's normal and necessary, but prolonged, unbalanced, unregulated stress is.
Personal development also supports emotional resourcefulness and resilience, which enables you to cope with life's challenges and setbacks without compromising your mental and physical health.
It's also worth mentioning that you're more likely to develop and maintain healthy habits when you engage in personal development, like prioritizing healthy nutrition, regular exercise, and quality sleep.
This doesn't mean never having periods that look differently, nor that we should expect life should always look that neat. It's about being more aware of how we treat our mind, body, and soul.
Speaking of which, personal development fosters a positive mind-body connection. This connection contributes to a healthier immune system and overall physical vitality.
And it promotes a holistic approach to wellness, recognizing that physical and mental health are interconnected. This approach ensures a well-rounded and balanced lifestyle.
As you can imagine, this way you're  encouraged to take responsibility for your health choices and become proactive in seeking medical advice, preventive care, and adopting healthier behaviors.
And with developing healthier habits and reducing stress, you often experience increased energy levels, allowing you to be more productive and engaged in life.
Ultimately, personal development contributes to a longer and healthier life because by taking care of your physical and mental health, you enhance your chances of a fulfilling and active older age.
So prioritizing personal development in the context of health and well-being is a proactive step toward a more vibrant and fulfilling life. It's about nurturing yourself and creating the conditions for both your body and mind to thrive.
3 Biggest Mistakes With Self-acceptance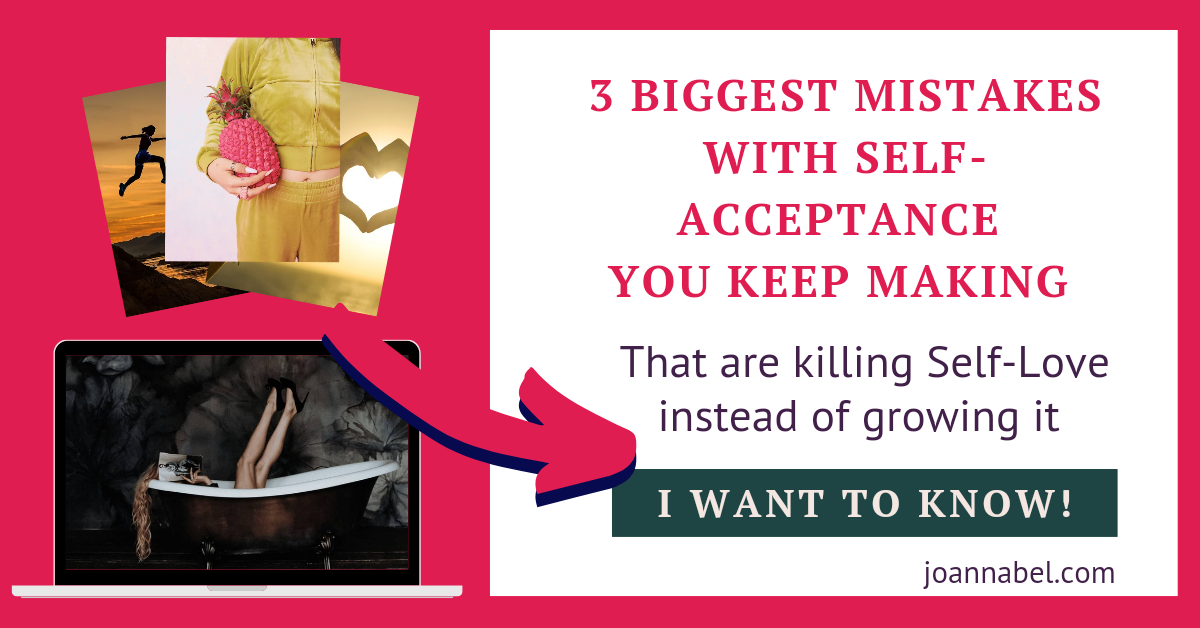 #5 ADAPTABILITY TO CHANGE
Adaptability is the capacity to adjust to new conditions and changes in life and personal development plays a vital role in enhancing your adaptability for several reasons:
Openness to change because it encourages an open mindset, making you more receptive to change. This mindset shift enables you to embrace new opportunities and navigate transitions more effectively.
Resilience building allowing you to bounce back from setbacks and challenges. You learn to view adversity as a chance for growth rather than a roadblock.
Problem-solving skills equipment so that when faced with unfamiliar situations, you have the confidence and tools to find creative solutions.
Learning agility which is the ability to quickly acquire new knowledge and skills, essential in a rapidly evolving world where adaptability is highly valued.
Flexibility in your thinking and actions where you're better able to adjust your plans and strategies as circumstances change.
Reduced fear of failure because you rely more on yourself and this fearlessness allows you to take (calculated) risks and explore new opportunities.
Innovation because you're invited to think outside the box, contributing to the development of creative solutions and ideas.
Change management as you learn how to manage change effectively, both in your personal life and within organizations, which is a skill that's invaluable in today's dynamic world.
Enhanced coping skills making it easier to navigate uncertainty and unexpected challenges.
Wide or global perspective making you more adaptable to different cultures and viewpoints.
It's important to note that personal development empowers you to not only cope with change but also thrive in it because it's all about becoming more resilient, creative, and open to the ever-evolving nature of life.
#6 PERSONAL DEVELOPMENT IS A PREREQUISITE FOR TRUE PROFESSIONAL AND CAREER GROWTH
When we mention career growth and advancement we need to talk about several things.
First of all, skill enhancement which is a direct outcome of personal development is based on improving your skills and knowledge. This directly contributes to your professional competence and ability to excel in your chosen field.
Then as you develop professionally, your confidence grows, which becomes evident in your interactions with colleagues, superiors, and clients, which can lead to more opportunities.
As the workplace is a dynamic space, personal development enhances your adaptability to change in this setting so you become better equipped to handle new responsibilities and evolving job roles.
At the same time, considering communication skills are critical in any career by growing you can express your ideas clearly, collaborate effectively, and lead teams successfully.
Speaking of team leadership –  if you aspire to leadership roles, by focusing on personal development you get to acquire and refine different leadership skills such as decision-making, problem-solving, and strategic thinking.
Now, considering that building a professional network is essential for career growth if you decide to develop strong networking skills, connecting you with mentors, peers, and potential employers, you can expect to reap fruits for the rest of your career time.
And finally personal development equips you with tools and strategies to prioritize tasks and meet deadlines, or delegate them accordingly if you're leading a team instead of, for example, micro managing or doing things on behalf of your team.
#7 FINANCIAL INDEPENDENCE
Achieving financial independence is a goal that many aspire to, and personal development plays a pivotal role in helping you attain this objective because you can expect:
Financial Literacy or gaining knowledge about managing money, investing, and making informed financial decisions.
Budgeting and financial planning because you can learn to create and stick to a budget, ensuring that your income aligns with your expenses and goals.
Debt management which is crucial for financial independence as it provides strategies for tackling debt and avoiding excessive borrowing.
Investment knowledge – to grow your wealth, you need to invest wisely, which suggests you mist understand different investment options, risk management, and long-term financial planning.
Entrepreneurship if you aspire to start a business, you need entrepreneurial mindset for success, involving risk-taking, innovation, and business acumen.
Savings habits essential for building wealth because saving regularly and setting aside funds for the future is something you need to leanr to adopt.
Financial goals you're equipped and encouraged to set once you focus on developing this area. Whether it's buying a home, retiring comfortably, or funding your children's education, having defined goals guides your financial decisions.
Risk management: You learn how to assess and manage financial risks effectively, ensuring that unexpected setbacks don't derail your path to financial independence.
Financial confidence because you become less anxious about money and more capable of making strategic financial choices.
Emergency planning or preparing for unexpected financial emergencies – creating safety nets to protect your financial stability.
Generational wealth: Personal development can also help you plan for generational wealth, ensuring a secure financial future for your family and descendants.
The thing is, financial independence provides you with the freedom to make choices that align with your values and aspirations. So by focusing on this area of personal development, you empower yourself to build a secure and prosperous future.
3 Biggest Mistakes With Self-acceptance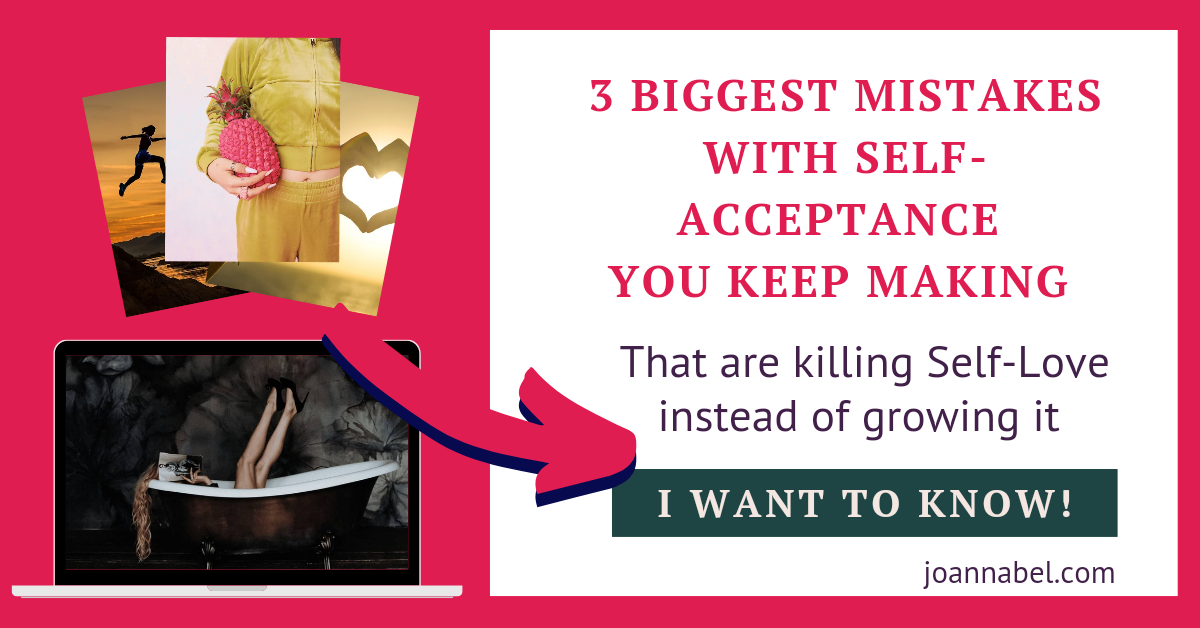 #8 FOCUS ON PURPOSE AND LIFE FULFILMENT
Finding meaning and purpose in life is a deeply human aspiration, and personal development is instrumental in achieving this firstly because it leads to clarifying your values and identifying core values which serves to guide your decisions and actions.
This ensures they align with what truly matters to you because when your actions align with your values, you experience a deeper sense of fulfillment.
Secondly personal development encourages you to explore your passions, talents, and interests so that you get a chance to lead a more fulfilling and purpose-driven life.
As you can see, a journey of personal development is a journey of self-discovery where you can map your strengths and unique qualities, in order to connect them to your greatest purpose in life.
For example, most people find purpose in helping others and in addition to using your skills to do so, personal development can also lead to a heightened sense of empathy and a desire to make a positive impact on the lives of others.
Not to mention that as you grow you begin thinking about the legacy you want to leave behind. What mark do you want to make in the world? Personal development helps you work toward creating that legacy.
To conclude, personal development is a path to discovering what truly matters to you and creating a life that reflects your values and aspirations. It's about living with intention and finding fulfillment in every aspect of your existence.
#9 PERSONAL DEVELOPMENT IS A VEHICLE FOR CONTINUOUS LEARNING
Lifelong learning is a hallmark of personal development, and it's essential for several reasons we should talk about:
Professional Growth: Continuous learning is a cornerstone of professional development, keeping you updated with industry trends, enhances your job performance, and opens doors to new career opportunities.
Skill Enhancement: Personal development promotes skill enhancement across various areas of life, making you a more versatile and capable individual.
Innovation and Creativity: Learning fosters innovation and creativity and exposes you to new ideas and perspectives, which can lead to breakthroughs in your personal and professional life.
Problem-Solving: Lifelong learning hones your problem-solving skills and you become more adept at tackling challenges and finding effective solutions.
Enhanced Decision-Making: Continuous learning equips you with a broader knowledge base, enabling you to make informed decisions in various aspects of life, but also learning how to make decisions.
Cognitive Health: Engaging in learning activities supports cognitive health. It keeps your mind sharp and can reduce the risk of age-related cognitive decline.
Personal Growth: Learning isn't limited to professional skills. Personal development encourages you to explore new subjects and hobbies, fostering personal growth and fulfillment.
Increased Confidence: The more you learn, the more confident you become in your abilities. This confidence can positively impact all areas of your life.
Networking: Learning often involves connecting with others who share your interests. This expands your network and can lead to valuable relationships and collaborations.
Positive Outlook: Lifelong learners tend to have a more positive outlook on life. The pursuit of knowledge and self-improvement can bring a sense of purpose and satisfaction.
Adventurous Spirit: Learning encourages an adventurous spirit. Whether you're traveling to new places or trying new experiences, continuous learning keeps life exciting and fulfilling.
Recommended Resources For You:
Latest Posts:
FINAL THOUGHTS ON WHY PERSONAL DEVELOPMENT IS IMPORTANT
We've unveiled why personal development is important for your life and how it touches every aspect of our existence, from your relationships and career to our health, well-being, and sense of purpose.
But always keep in mind that personal development isn't about striving for perfection.
It's about the commitment to becoming the desiresd version of yourself, day by day, step by step. It's about acknowledging that growth is a process filled with lessons, setbacks, and triumphs.
And be kind to yourself on the way, celebrate your progress, and never lose sight of the incredible transformation that can occur when you invest in your own growth and yourself.
In the end, personal development isn't just about bettering yourself; it's about living a life that's richer, more meaningful, and overflowing with purpose.
I'll see you in my next post 👋, but before you go reas my post:
3 Biggest Mistakes With Self-acceptance