Have you found yourself pondering the path of personal development? It's a journey we all find ourselves on at some point in our lives.
Personal Development: How To Focus And Maximize Potential
Whether through following a desire to overcome challenges, enhance skills, or evolve into a more fulfilled version of ourselves, personal development is a powerful pursuit that can transform your life and reality.
And personal growth is about nurturing your potential, honing your strengths, and navigating the complexities of life with resilience.
However, it isn't always a walk in the park considering it requires introspection, effort, and a willingness to step outside your comfort zone.
But the rewards?
They're worth every ounce of energy you invest.
So, let's dive into personal development by exploring strategies, insights, and tips that can guide yoy toward becoming th version of yourself you aspire to.
To be extra helpful, for those who are very serious about their personal growth, I've included a personal recommendation near the end of this post. It's a personal development platform that will help you elevate your life so that it fits your preferences and responds to your deepest desires and wishes.
I'm positive you'll appreciate this.
We can begin now.
This post has affiliate links which means that we make a commission from qualifying purchases at no additional cost to you. For more information read our Affiliate disclosure.
Note: Even though I am a licensed clinical social worker (LCSW), I am not your licensed clinical social worker (LCSW). This means engaging with our website is not considered a professional social worker and client relationship. This also means you should not consider this information as professional advice. Although we do put in every reasonable effort to provide the most accurate and reliable information, this does not replace professional advice, and you should not rely only on them. You still might need to consult a professional to introduce your particular situation, issue, problem, or position. Read our full Disclaimer here.
WHAT IS PERSONAL DEVELOPMENT?
Personal development, often referred to as self-improvement or self-growth, is a multidimensional process encompassing people's conscious efforts and activities to enhance various aspects of their personal, emotional, cognitive, and behavioral characteristics and attributes which may involve:
the cultivation of self-awareness,
the acquisition and refinement of skills,
the enhancement of emotional intelligence, the fostering of adaptive attitudes, mindset, and beliefs,
building your self-esteem and confidence, setting and achieving goals,
improving your communication skills,
managing your time better, and
finding ways to handle stress and challenges in a healthier way.
It's like investing in yourself to unlock your full potential and lead a more fulfilling life.
Personal development is all about:
facilitating the realization of an individual's latent potential,
enabling the achievement of aspirational goals, and
achieving heightened sense of well-being and self-fulfillment.
This process is frequently informed by principles of philosophy, psychology, education, and motivation, and may involve self-directed learning, goal setting, reflection, and the intentional pursuit of experiences leading to growth and self-actualization.
You may want to read also:
PERSONAL DEVELOPMENT AS A JOURNEY
Personal development journey is a dynamic journey that involves embracing change, stepping out of comfort zones, and consistently challenging oneself.
It consists of fostering a growth mindset, which encourages you to view setbacks as opportunities for learning and to continuously seek out new avenues for self-improvement.
It's also about seeing a bigger picture of all your experience so far, not just qualifying them as good or bad, but rather understanding how they fit the labyrinth of your life.
This journey often involves identifying and addressing limiting beliefs, fostering more resilience, and finding purpose that guides your actions and decisions.
Ultimately, personal development empowers you to lead more intentional, fulfilling life while fostering a sense of empowerment and agency over your own growth trajectory, which is the most important part.
You may find useful also:
WHY DO WE NEED PERSONAL DEVELOPMENT?
In essence we need personal development because it serves as a roadmap for us to navigate our journey through life with purpose, growth, and a deeper understanding of ourselves and the world around us.
But let's get into this more. There are several compelling reasons for its importance:
Self-awareness considering it encourages you to delve into your strengths, weaknesses, values, and passions,  forming the foundation for making informed decisions and aligning your actions with your personal values.
Continuous growth: Personal development relies on a mindset of continuous learning and improvement, allowing you to adapt to ever changing life circumstances and challenges.
Confidence and strength: As you work on your skills and are overcoming obstacles, you start to feel accomplishment and self-confidence. This, in turn, enhances the ability to handle setbacks and navigate challenges with grace and resilience.
Goal achievement: Personal development will involve setting and working towards ypur goals, giving you a clear sense of direction and purpose. This goal-oriented approach can lead to even greater accomplishments and more fulfillment.
Improved relationships: Developing better communication skills, empathy, and emotional intelligence through personal development has the potential to significantly improve or enhance relationships with others, both personally and professionally.
Health and well-being: It often includes developing more adaptive strategies for managing stress, enhancing mental well-being, and adopting healthier lifestyle choices, positively affecting your overall physical and emotional state and health.
Career advancement: By honing skills, learning new ones, and cultivating a more proactive attitude, personal development will lead to enhanced career opportunities and professional growth.
Life satisfaction: Engaging in personal development activities which are in alignment with your passions and values leads to a greater sense of life satisfaction and a more fulfilling existence.
Check out also:
Personal development matters because it's a deliberate commitment to becoming the version of you that you aspire to, while acknowledging that growth is a lifelong journey, so then by actively engaging in this journey, you gain insights into yourself.
Picture it as a foundation upon which you build the life you desire. However, this is not only about acquiring skills or achieving goals; it's about fostering a deeper connection with yourself and the world.
Consider it a bridge between your current self and your potential.
As you develop skills, embrace new perspectives, and nurture positive habits, you bridge the gap between where you are and where you want to be.
No doubt that this process requires dedication and consistency, but the rewards are substantial.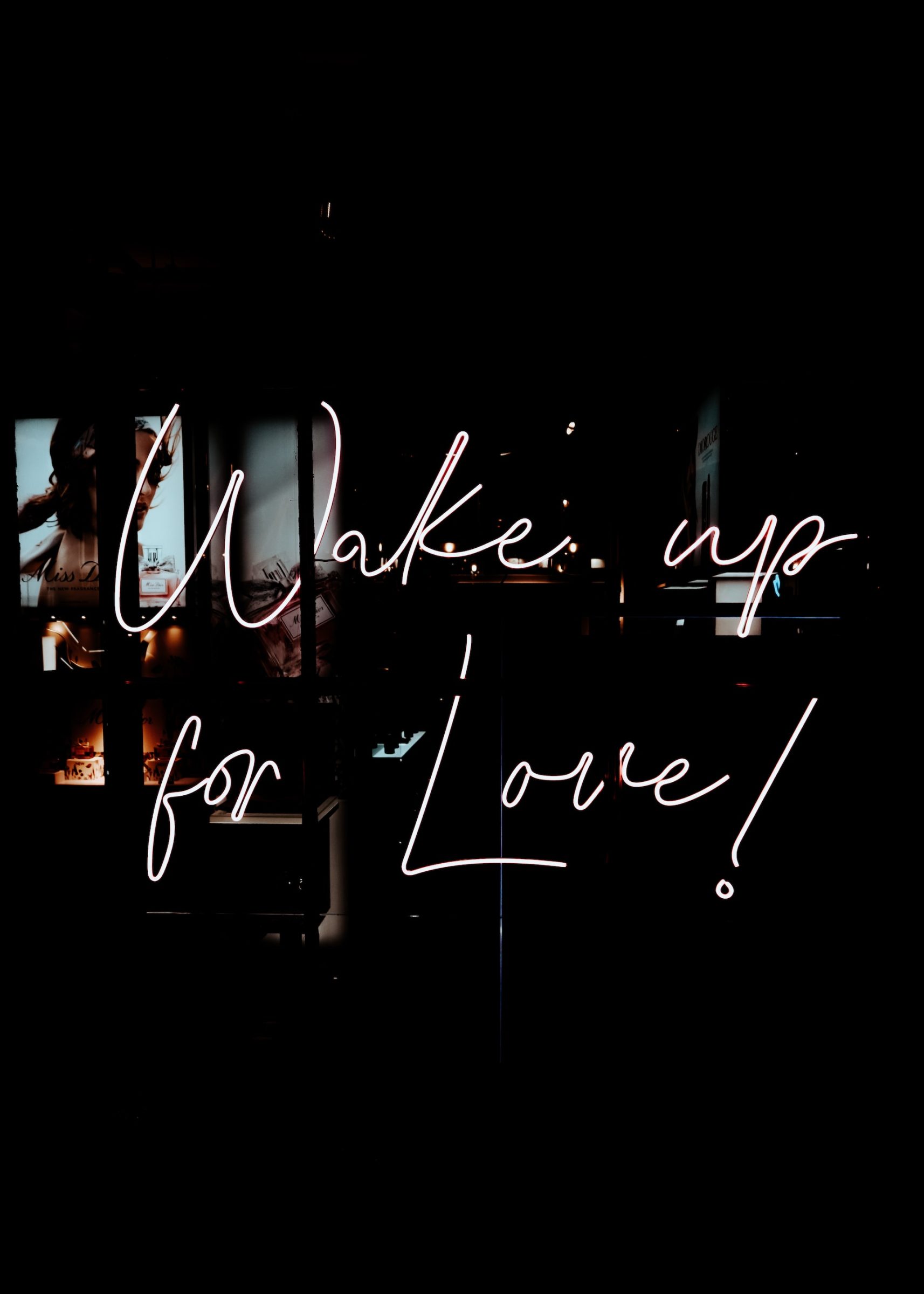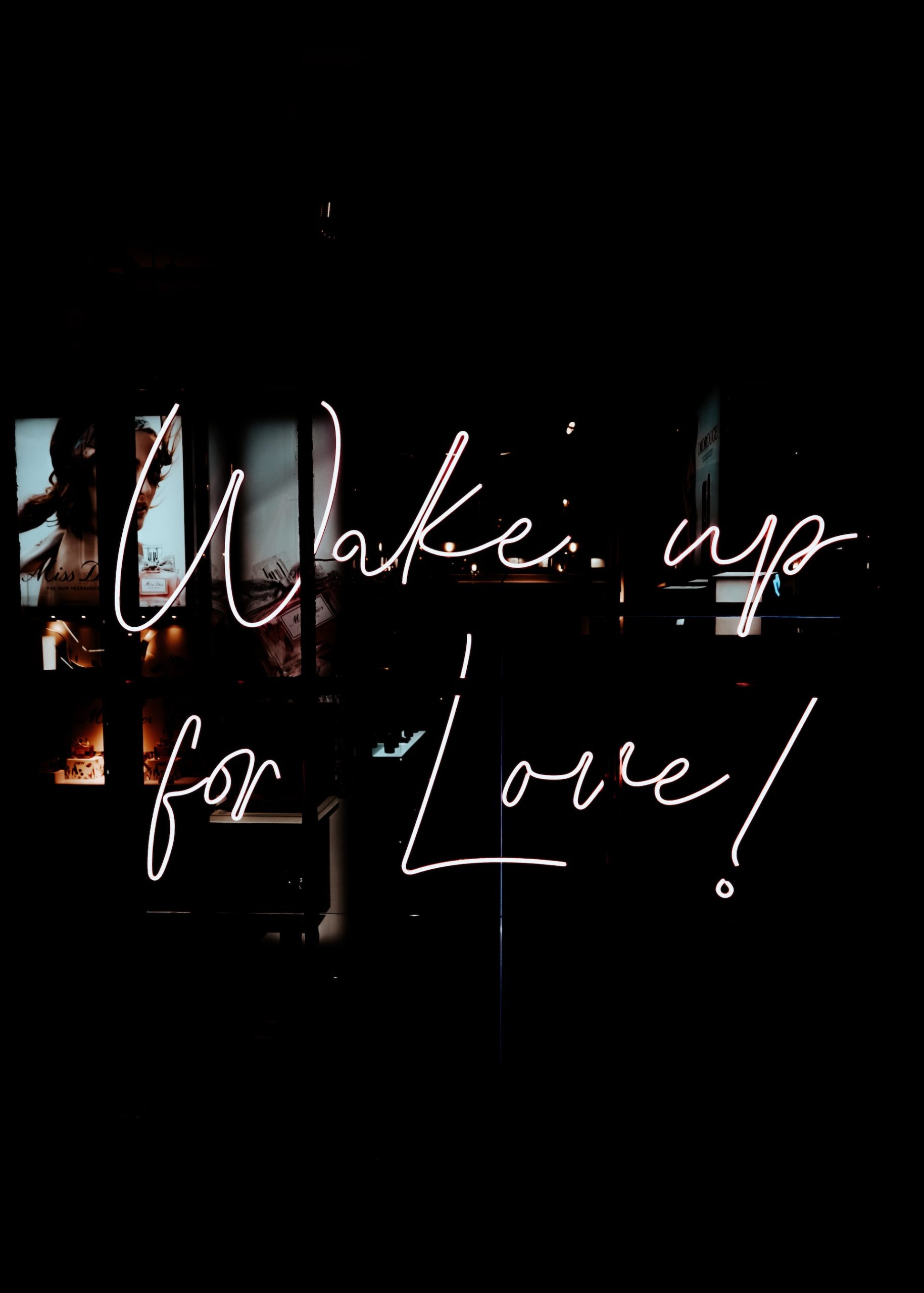 It's not only about individual growth, but also about how you interact with the world.
Improved communication skills, empathy, and emotional intelligence gained through personal development enhance your relationships and connections with others.
This, in turn, contributes to a more harmonious and fulfilling social connection and social life.
Not to forget to also mention that personal development isn't a mere luxury; it's a necessity.
It's an investment in your mental, emotional, and physical well-being, and by continuously evolving and expanding your horizons, you're actively crafting a life of purpose, meaning, and fulfillment.
We can even say that it's about choosing to thrive rather than just exist.
Read more about the significance of personal development in my post that explores 9 reasons why personal development is important:
WHY IS PERSONAL DEVELOPMENT IMPORTANT AS YOU GROW UP?
Firstly, growing up involves a process of discovering who you are and where you fit in the world and personal development supports identify formation.
More precisely, it offers you tools to explore your interests, strengths, and values, helping you build a strong foundation for your identity.
Secondly, as you enter adulthood, you're faced with choices that significantly impact your future.
So then personal development helps you define your goals and aspirations, helping you clarify the direction you want to take in life.
And considering adulthood isn't without its challenges – be it in education, career, relationships, or personal endeavors, by focusing on personal development you can get equipped with resilience, problem-solving skills, and adaptability to tackle these challenges head-on.
Thirdly, if you engage in more complex social interactions, effective communication becomes paramount so then you need personal development to develop the ability to express yourself, listen actively, and collaborate, contributing to healthier relationships and professional growth.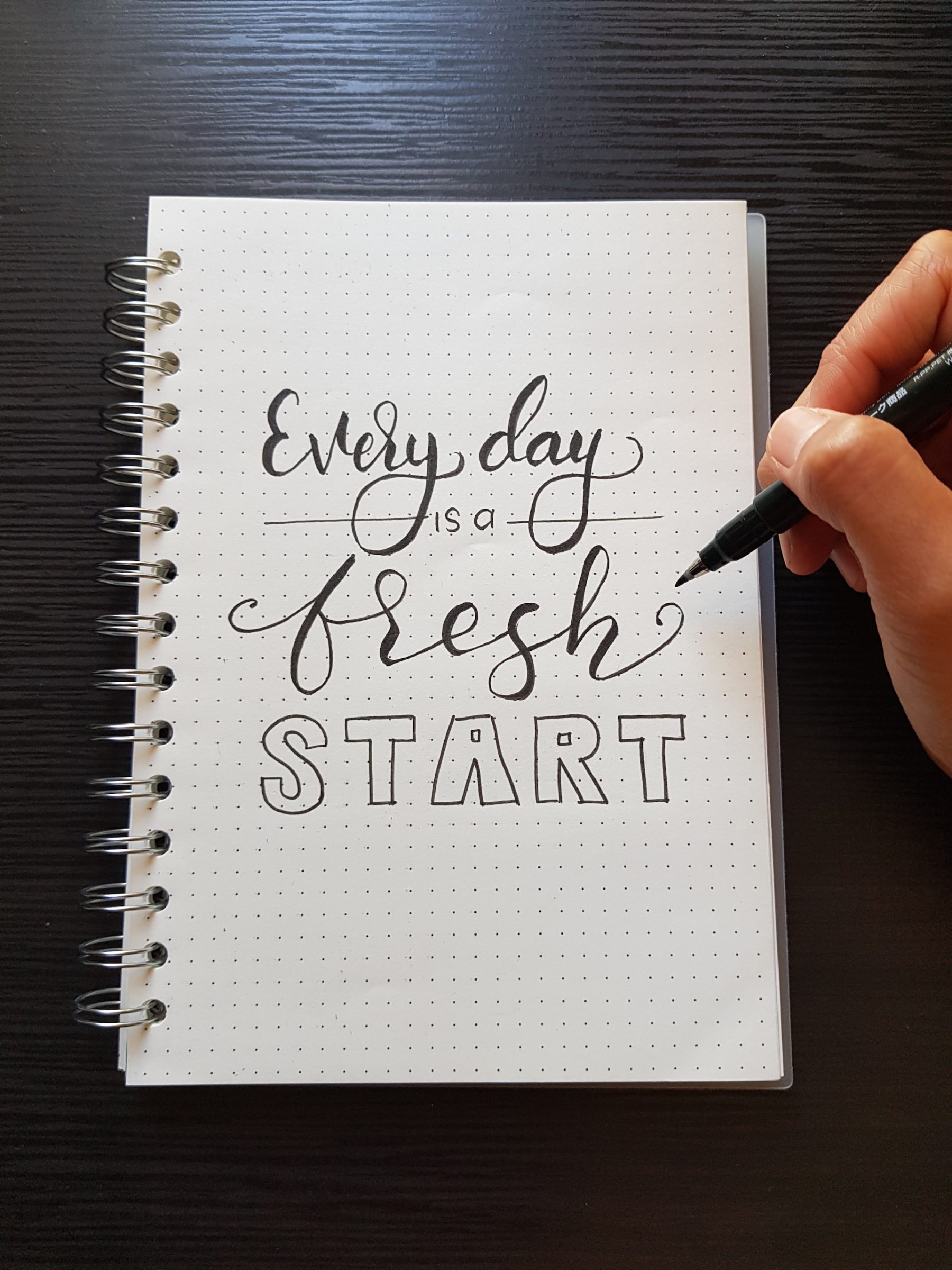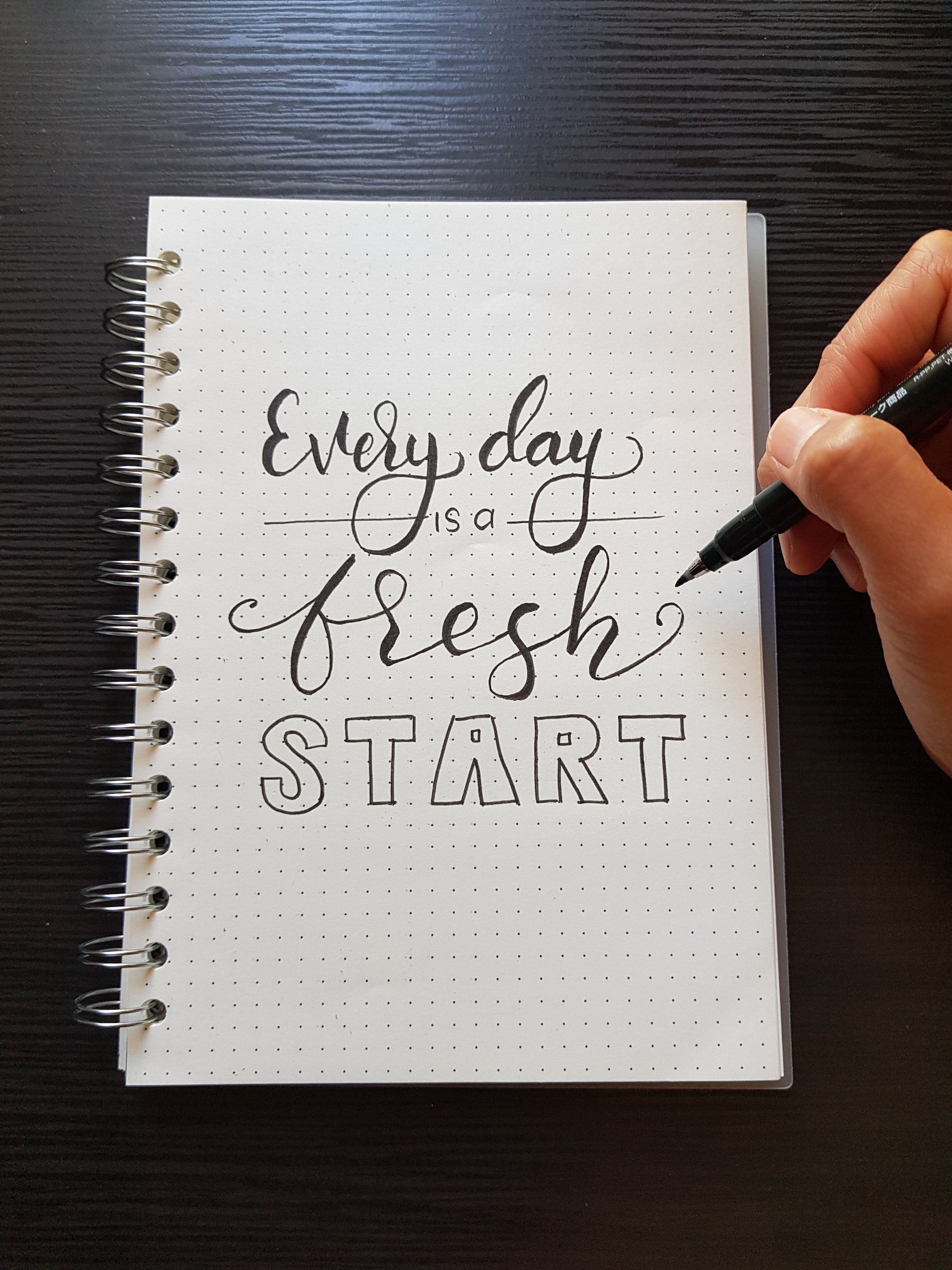 Speaking of professional growth, your career journey unfolds during this phase and personal development ensures you're continuously learning, updating skills, and staying adaptable in an ever-changing market.
Additionally, personal development helps you develop time management and organizational skills, enabling you to strike a healthy balance in the workspace vs. personal space.
Fourthly, personal development emphasizes self-care and mental well-being, contributing to a healthier, more balanced life.
And finally, as you manage to mature, your relationships can evolve but they won't unless you fosters qualities like patience, understanding, and good communication to form and sustain meaningful connections.
Personal development in our growing years sets the stage for a fulfilling life because we get to continuously evolve, learn, and contribute positively to our own lives and the lives of those around us.
BENEFITS OF SELF-DEVELOPMENT
Self-development is a journey of growth, empowerment, and self-discovery which is beneficial because is enriches your experiences and equips you with the tools to thrive in an ever-evolving world and offers a wide array of benefits that contribute to personal growth, well-being, and success.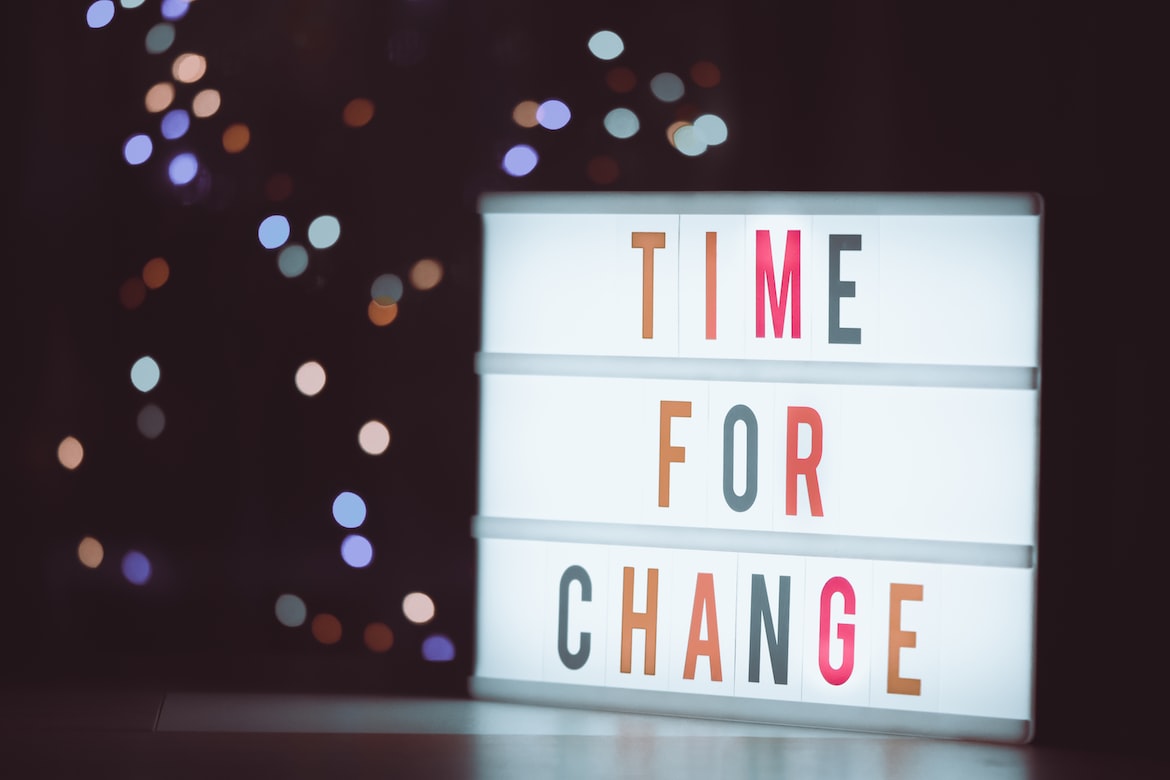 Personal development is like betting on yourself and is an investment in yourself that pays off in various areas of your life because it brings so many benefits:
Enhanced self-awareness
Greater confidence
Better problem-solving
Adaptability
Clarity of goals
Better relationships
More self-love
Better self-care
Heightened emotional intelligence
Increased productivity
Better stress toleranceand management 
Career advancement
Networking authentically
Enhanced creativity
Greater personal fulfillment
Lifelong learning
Better physical and mental health and well-being
Check out:
PERSONAL DEVELOPMENT AREAS
When it comes to defining personal development areas there's no universal answer and, in a way this is even subjective, but this is how I like to articulate them:
Mind
Emotional status and wellbeing
Soul and Spirituality
Body 
Intimate Relationships
Relationships with kids
Friendships
Professional relationships and networking
Professional growth and career development
Life purpose and contributions
It all depends on which area you are determined to focus on, but what often happens is that as soon as you start to improve your skills in one area, you may find that things start to change for the better in more of them.
This is especially true if you focus on increasing your level of consciousness or if you immerse yourself in enhancing emotional management or in improving mental health.
AREAS OF PERSONAL DEVELOPMENT AT WORK
Personal development within the workplace focuses on enhancing skills and qualities that contribute to your professional growth and effectiveness.
I'll mention key areas to consider for personal development in a work context:
Communication skills and effective communication as mproving your ability to express ideas clearly, actively listen, and convey information professionally can enhance collaboration and understanding among colleagues.
Time management because efficiently managing your time helps you meet deadlines, prioritize tasks, and maintain a healthy work-life balance.
Leadership and management is important even if you're not in a managerial role, as developing leadership skills allows you to guide projects, influence colleagues positively, and potentially advance in your career.
Problem-solving and decision making considering that enhancing your problem-solving skills enables you to approach challenges with creativity and identify suitable solutions. This also ties into making informed decisions.
Adaptability and flexibility especially in a fast-paced work environment, as gaining this skill helps you navigate shifts and stay relevant.
Building a professional network and maintaining relationships can open doors to opportunities, collaborations,and career growth. and maintaining relationships can open doors to opportunities, collaborations, and career growth.
Conflict resolution for navigating conflicts constructively contributes to a healthier work environment and better working relationships.
Negotiation skills are crucial for discussions about projects, tasks, and compensation and can lead to more favorable outcomes.
Presentation skills emphasize your ability to convey information effectively and engage your audience.
Technical skills depending on your industry will get you to stay updated on the latest tools and technologies for maintaining competence in your role.
Creativity and innovation for fostering a creative mindset allowing you to approach tasks with fresh perspectives, leading to innovative solutions and improved efficiency.
Negotiation, influence and persuasion as negotiating effectively and persuasively helps you advocate for your ideas and influence outcomes positively.
Self-motivation and initiative – taking ownership of your work and showing initiative demonstrates your dedication and can lead to more responsibilities and advancement.
Continuous learning or embracing a learning mindset and seeking opportunities for professional development helps you stay competitive and grow in your career.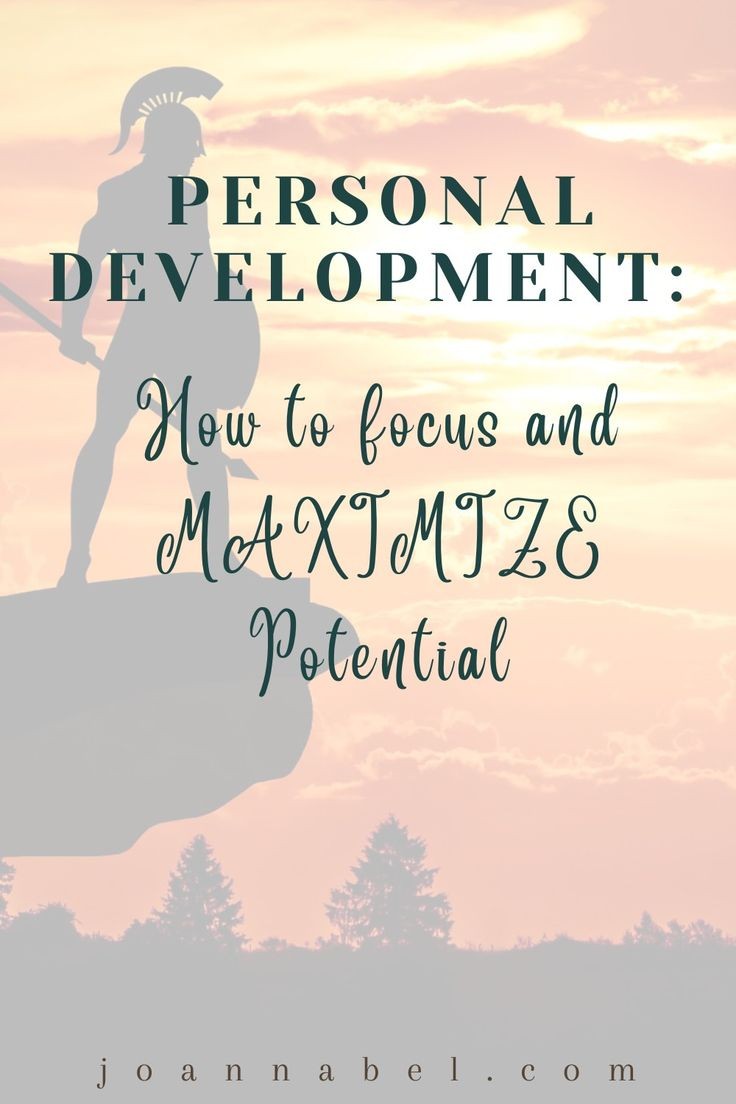 If you're ready to focus on personal development here are some directions for you:
1. Self-assess: Start by taking a deep look at yourself. Identify your strengths, weaknesses, values, passions, and areas for improvement. This self-awareness forms the foundation for your personal development journey.
2. Set clear goals: Define specific, measurable, achievable, relevant, and time-bound (SMART) goals for your personal development. These goals give you direction and purpose.
3. Create a plan: Break down your goals into actionable steps. Design a plan that outlines what you need to do to achieve each goal. This plan serves as your roadmap for development.
4. Embrace a lifelong learning mindset: Seek out new knowledge, skills, and experiences that align with your goals and interests. This could involve reading, attending workshops, taking courses, or seeking mentorship.
5. Practice self-care: Your well-being is crucial. Prioritize self-care because it's essential for personal growth.
6. Challenge comfort zones: Growth happens outside your comfort zone. Be willing to take calculated risks and tackle new challenges to expand your abilities and experiences.
7. Reflect and learn: Regularly assess your progress. Reflect on what's working, what isn't, and what you've learned along the way. Adjust your plan as needed.
8. Seek feedback: Welcome feedback from mentors, peers, and supervisors. Constructive criticism provides insights for improvement and helps you refine your skills.
9. Stay Persistent: Personal development is a journey, not an overnight transformation. Stay persistent, even in the face of setbacks.
10. Celebrate Milestones: Acknowledge your achievements, no matter how small. Celebrating milestones boosts your motivation and reinforces your progress.
11. Network: Connect with like-minded individuals, mentors, and professionals in your field. Networking exposes you to diverse perspectives and opportunities.
12. Use visualization and visualize what success looks like for you: Imagine yourself achieving your goals because visualization can boost your confidence and motivation, making your goals feel more attainable. Plus it will help your l nervous system adjust to unfamiliar circumstances.
13. Practice patience: Personal development takes time so you need to be patient with yourself and understand that growth is a gradual process.
Remember, personal development is unique to each individual and you need to tailor your approach to your goals, preferences, and circumstances.
You'll probably find useful my post:
WHERE TO SEE YOUR OPPORTUNITIES FOR GROWTH SO THAT YOU CAN MAXIMIZE YOUR POTENTIAL
Let's mention a few guidelines on how to spot these opportunities for growth.
You can first reflect on their strong and weaker sides, interests, and passions to understand where you naturally excel and where there's room for improvement.
At the same time seek feedback from mentors, colleagues, friends, and family. Constructive feedback can provide insights into areas that may need your attention.
I also want to mention that challenges and obstacles are often fertile ground for growth and shouldn't be only qualified as something that's unpleasant, difficult and not good.
What's also very useful is to define your short-term and long-term goals considering that opportunities for growth usually align with what you aim to achieve in your personal or professional life.
But also be open to new activities, hobbies, or roles as well as exploring subjects that intrigue you.
If you happen to uncover your weaker sides in the process, the key is to remain non-judgemental because all your weakness can become your strengths if you give yourself some grace.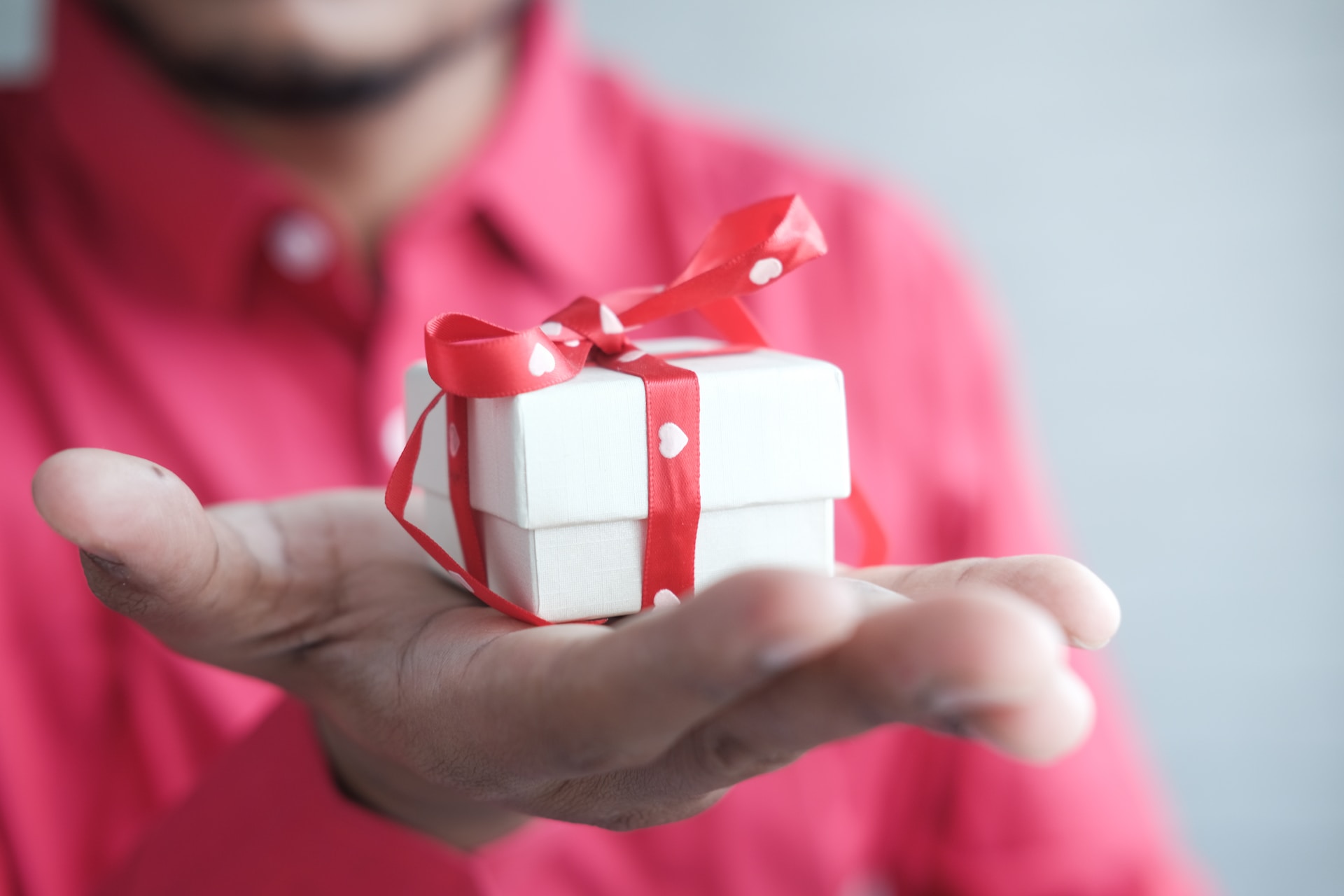 Shaming and blaming yourself leads to lack of action taking as you get stuck only on what you aren't doing right, instead of collecting strength to move forward.
Speaking of which, if you feel stuck or unfulfilled, it's a sign that there's room for growth.
If you're not sure where to start, interpersonal interactions and relationships are always a good place to begin because no matter in which environment you are, you have to be able to maintain functional relationships with other people.
And finally consider hobbies, interests, and passions because passionate pursuits outside of work can lead to unexpected personal growth that comes with less resistance, which is expected always when you are trying to break through certain limits.
As you can imagine, opportunities for growth can arise from various sources so remain open-minded, self-aware, and willing to explore new paths that you might have overlooked before.
HOW TO BE COMMITTED TO PERSONAL DEVELOPMENT?
Committing to personal development requires dedication and a proactive approach. Here are a few tips that can help you:
Define specific and meaningful goals for your chosen areas of personal development. Clear objectives provide direction and purpose, making it easier to stay committed.
Make personal development a priority by allocating time for growth activities just as you would for work, socializing, or other commitments.
Establish a regular routine for personal development activities. Consistency helps turn actions into habits and reinforces your commitment. I suggest a dedicated space for this, as well.
Begin with manageable steps and set realistic expectations to prevent overwhelm and ensure you can maintain your commitment over time.
Keep a record of your progress somehow-achievements, big or small, motivates you by showing how far you've come.
Acknowledge your successes by celebrating milestones to reinforce your commitment and boost your motivation.
Embrace a continuous learning mindset no matter how experienced you are.
Be open to exploring new interests and ideas, which fosters personal growth.
Set aside time for self-reflecting on your journey, challenges, and achievements to refine your commitment.
Share your goals with a trusted friend, mentor, or coach who can hold you accountable and provide encouragement.
Limit distractions during dedicated personal development time.
Be flexible and willing to adjust your approach as needed because life circumstances will change.
Place visual cues, such as notes or vision boards, in your environment to remind you of your commitment.
Challenges are part of growth so rather than avoiding them, face them head-on as opportunities for learning and improvement.
MEDITATION FOR PERSONAL DEVELOPMENT
Meditation can be defined as a tool for personal development that brings benefits like enhanced self-awareness, stress reduction, improved focus, emotional regulation, and mindfulness.
It enhances creativity, self-compassion, and emotional intelligence while boosting decision-making skills and resilience.
Regular meditation sessions, even in short durations, gradually but firmly build these benefits, contributing to your holistic personal growth journey.
It's not necessary to eliminate your thoughts in these sessions, you just need to focus your attention on a subject, no matter what it is.
You can use it for creative visualization, for example. Or problem solving.
Keep in mind, consistency is key to unlocking the transformative potential of meditation for your self-improvement. You'll quickly pick it up as a habit and it will become effortless for you.
Engaging in personal growth activities is a very proactive way to foster your development and it will give far better results than a passive personal development.
Here's a range of activities to consider and choose from:
Regularly reading books, articles, and blogs related to personal growth, self-improvement, and areas of interest expands your knowledge and perspective.
Enrolling in online courses, webinars, and programs that align with your goals as these platforms offer a wide range of subjects to enhance your skills and knowledge.
Keeping a journal to record your thoughts, reflections, and insights because it grows self-awareness and helps you track your personal growth journey.
Attending workshops, seminars, conferences, and networking event, the gatherings that expose you to new ideas and people.
Seeking out mentors who can provide guidance, share their experiences, and offer valuable advice based on their personal growth journey.
Focus on the body and movement such as engaging in physical activities like exercise, yoga, or meditation for a more healthy body and a better mind-body connection.
Contributing to your community through volunteering not only benefits others but also nurtures your personal growthm
Regular goal-setting and reviewing of your goals to remain focused and motivated to achieve milestones related to your personal growth aspirations.
Practicing mindfulness, meditation, or deep breathing exercises as techniques useful for self-awareness, consciousness, and stress management.
Pursue creative activities like writing, painting, or playing a musical instrument nurture your soul but also enhance problem-solving skills.
Listen to podcasts on topics important to you to learn and gain insights while on the go.
Challenge yourself by learning a new skill or language to stimulate your brain for more expansion and open new avenues for personal growth.
Engage in self-reflecting exercises, such as creating vision boards or completing prompts that encourage introspection.
Practice using positive affirmative words when you're talking to yourself to foster a growth mindset, more self-acceptance and self-love, as well as boost your self-confidence.
Explore and travel to learn about different cultures and perspectives and expand your horizons.
I explored these in more detail for you in my blog post: PERSONAL DEVELOPMENT ACTIVITIES: YOUR PATH TO SELF-IMPROVEMENT. So if that sparks your interest, go check it out.
A quick tip – you should make sure to chose personal growth activities which are in alignment with your personal interests, goals, and preferences.
This is important because this way you'll pave your way to success as opposed to having a hard time following through if you were to copy someone else's choices that aren't particularly suitable for you.
If you're serious to dedicate time and effort for personal growth and can create a life on your own terms, that's organized around your needs instead of constant battling oppressive societal expectations about how your life should be, you'll find the next recommendation very useful.
What I am talking about is using a personal development platform that offers you an opportunity to map out your personal transformation by choosing as many personal development programs as you need to achieve your life golas or define them if you haven't already.
But not just any golas. The big, meaty, audacious goals that have the real potential to fulfill you. Not those goals that serve to keep you safe from criticism or failure because they're unpleasant.
This is a self-development membership platform designed to help you elevate your life and unlock your full potential.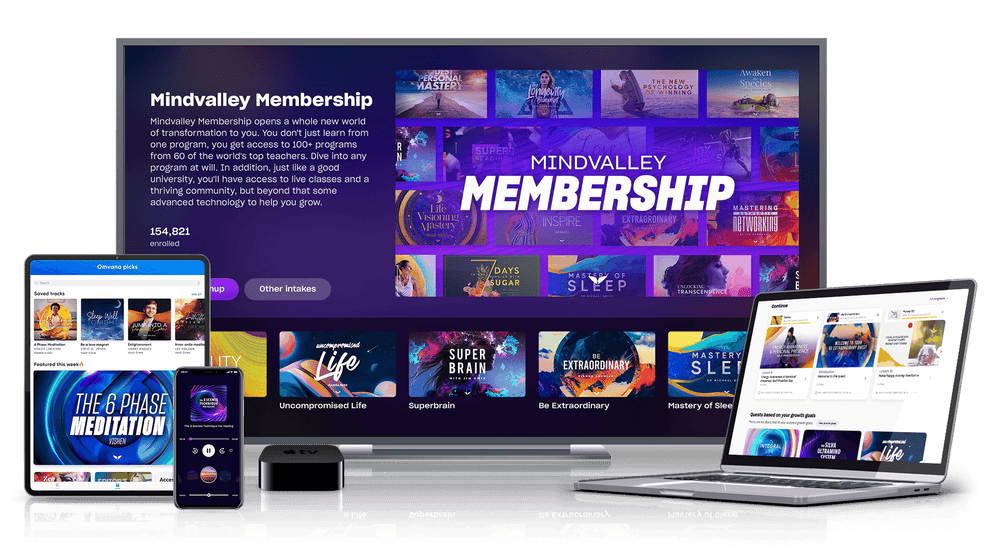 Inside this powerful and unique membership, you'll be able to choose from 100+ programs designed for elevating different areas of life, such as relationships, wellness, resilience, career, business, mindfulness, etc. You can go self paced or join a class, if you need more accountability.
That's a full personal development journey and transformation.
What I love most about it, besides the quality and excellence of the programs and other resources inside, is:
the fact that it keeps growing and expanding to respond to the needs of us, the members,
the sense and power of the community, as well as
the level of support you experience just by being a art of it as you have a strong feeling that things will work out the best for you.
If you're not sure where to start, as soon as you join, you can take an assessment, and afterward, you'll receive recommendations for where to begin.
Even if you haven't been focused on your growth untill now, this shouldn't stop you from taking action.
Moreover, now is the best time, you've got what it takes to design a life tailored to your preferences, and it's worth your while to focus on yourself and invest in yourself.
The programs (Quests) are delivered by world best known experts, coaches, and trainers that are now collaborating with Mindvalley to bring you the transformation you need in the personal development category of your choice.
If Mindvalley chose them, you can be sure they're the best.
There are 6 categories on the Mindvalley platform:
Mind
Body
Soul
Relationships
Career Growth
Entrepreneurship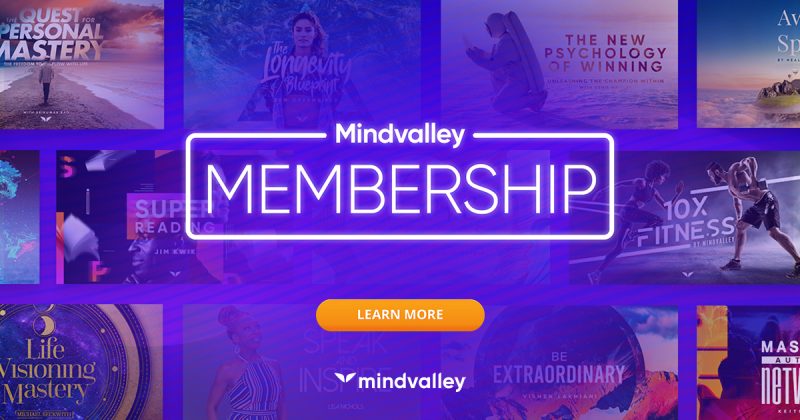 What you can expect once you begin engaging with this platform is:
true self-discovery so that you can start identifying your real preferences, aspirations, goals, and dreams
setting meaningful goals that have the potential to fulfill your need for self-actualization as opposed to only living on someone else's terms and building someone else's dream in order to be accepted by the environment and perceived as successful
liberation from fabricated societal expectation and norms that not only don't serve you, but are in fact representing oppression which is suffocating your soul that only wants you to live in alignment with whom you truly are and not what society expects you to be
to finally awaken your authenticity by letting yourself be visible as opposed to being shy or ashamed of who you are deep down or what you want behind the closed doors
to acquire skills to make life decisions aligned with your core values and true desires coming from the depth of your being
begin stepping into your potential and move towards reaching full potential unique for you and different from anyone else's in the world
become skilled at self-love that holds the key to building the life of your dreams
finally become comfortable in your own skin, doing your own thing, and going where you truly want to go in life
build the life you are proud to call your own and experience lasting fulfilment because your consciousness is so expanded that you don't need to worry about whether things will work out for you ever again, as now you have skills and support to make them work.
And inside the membership, you'll find:
Full access to Mindvalley's entire curriculum of best-in-class programs for transforming every dimension of your life. (100+)
2. Weekly Mindvalley Live sessions featuring today's biggest trainers, bestselling authors, and celebrities.
3. Full access to Mindvalley Meditations, featuring a vast selection of guided and ambient meditation audios for deep inner transformation.
4. Access to Mindvalley's private social network, where you can connect, share wisdom, and grow with fellow members in your city and around the world.
And if you happen to like it and you're considering subscribing, but you want to know more about how it works and what to expect, read: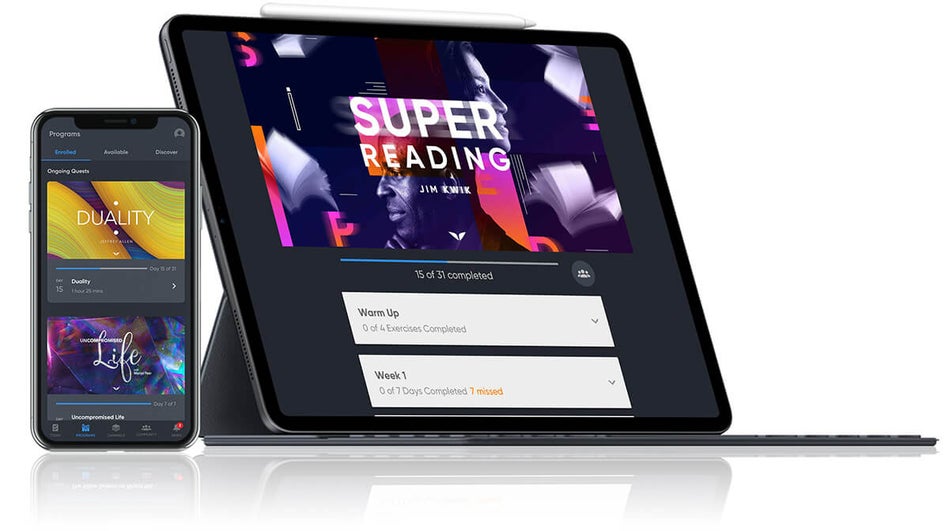 This will be the gift of your life because you'll open the door for amazing transformation and upgrading your life to fit your preference and not someone else's, but now with numerous personal growth tools you can take with you even if you leave the membership, and use for the rest of your time to help you thrive.
This membership brings a community of like-minded people to you, helps you feel connected and will help you heal, besides giving you the chance to level up your life experience.
Additionally, Mindvalley has developed an app that makes it super easy and super convenient to use daily.
I advise you to start your day with Mindvalley meditations or with a lesson of the program of your choice.
Right now you can enjoy Mindvalley at a special price.
There are also numerous free masterclasses on the platform that you can attend so if you'd like to do so, I've got you covered.
FREE WEBINARS FOR SELF-IMPROVEMENT
Mindvalley platform ofers a long list of FREE webinars or masterclasses you can attend any time.
With a click of a button you can start gaining new knowledge, widening your perspective, or developing skills, all depending on the concept of the webinar, so that you can elevate the area of personal development or your life you are currently focusing on.
Here are a few of them to check out:
Becoming Focused And Indistractible FREE Masterclass: uncover what it takes to regain your focus and productivity in a distraction-filled world and becoming indistractable in this empowering program. And help your kids become it too.
Energy Medicine FREE Masterclass: by Donna Eden: follow a renowned healer extensively recognized by both scientific and alternative branches of healthcare in a transformational journey towards awakening your body's natural healing ability and understand how to reconnect with the natural healing systems existing within you and master your body's energy systems and correct energetic blocks and weaknesses.
The Integral Life FREE Masterclass: by a legendary modern philosopher Ken Wilber, uncover how you can embody his signature integral theory for a life of deeper fulfillment, self-actualization, and impact. The Integral Life offers an 'operating manual' for thinking, growing, and being the most whole and fully realized version of yourself.
Be Extraordinary FREE Masterclass: understand how you can achieve higher states of consciousness, tap into your fullest potential, and bend your life's reality.
Uncompromised Life FREE Masterclass: learn about Marisa Peer's acclaimed Transformational Hypnotherapy process for creating deep and lasting change in your inner programming and your life.
The Silva Ultramind System FREE Masterclass: get familiarized with Hose Silva's techniques and tools for harnessing altered states of mind to awaken your mind's fullest potential and transform your reality.
Longevity Blueprint FREE Masterclass: learn more about a blueprint to extraordinary longevity and health, based on leading-edge science and time-tested data from the world's  longest-living cultures, giving you the ultimate solution to a long, healthy, fulfilling life.
Money EQ Ken Honda, Japan's No. 1 personal growth teacher, for healing your money wounds, releasing your fear, stress, and anger around money, and achieving a lifetime of true financial wellbeing.
If you want more options to choose from, check out my post that features over 30 of them:
THERAPY FOR PERSONAL GROWTH
Therapy can indeed play a vital role in your personal growth and development and greatly contribute to this transformative journey because it provides a safe and supportive space where you can explore your thoughts, emotions, relationships, and experiences.
A space for healing, self-exploration, and skill-building. Even rediscovering yourself.
Through various therapeutic approaches, you can become aware of your patterns, behaviors, and beliefs that may be hindering your personal growth.
What usually happens for people after they go through therapy is that they become more open and capable of change, progress, expansion, and even personal evolution.
This means, as you can see, that they can start engaging with the world completely different than before, which is a clear sign of personal growth.
So therapy will bring:
Self-discovery
Emotional regulation
Behavioral change
Enhanced communication
Ending the vulnerability to stress
Self-Awareness
Agency and empowerment
Mindset shift
Goal alignment
Behavioral transformation
Pushing boundaries of comfort zones
Overcoming barriers and limitations
Recommended Resources For You:
Latest Posts:
FINAL THOUGHTS ON PERSONAL DEVELOPMENT
Personal development isn't just about goals; it's a mindset that guides us through the highs and lows, propelling us toward a life that's meaningful and fulfilling.
So keep seeking knowledge, facing challenges, and nurturing your potential.
You're capable of remarkable growth, and each day is an opportunity to move closer to the person you aspire to be.
Here's to your ongoing journey of personal development – the one packed with self-discovery, transformation, and self-realization.
And I'll see you in the next post! 👋 But before you go, read: 30+ Online Personal Development Classes And Programs For Transforming Your Life As You Desire.
3 Biggest Mistakes With Self-acceptance