Life is a continuous journey of self-discovery and improvement. We all seek ways to lead more fulfilling and purpose-driven lives, but sometimes it can be challenging to know where to begin. This is where some guidelines for things to do to improve your life come in.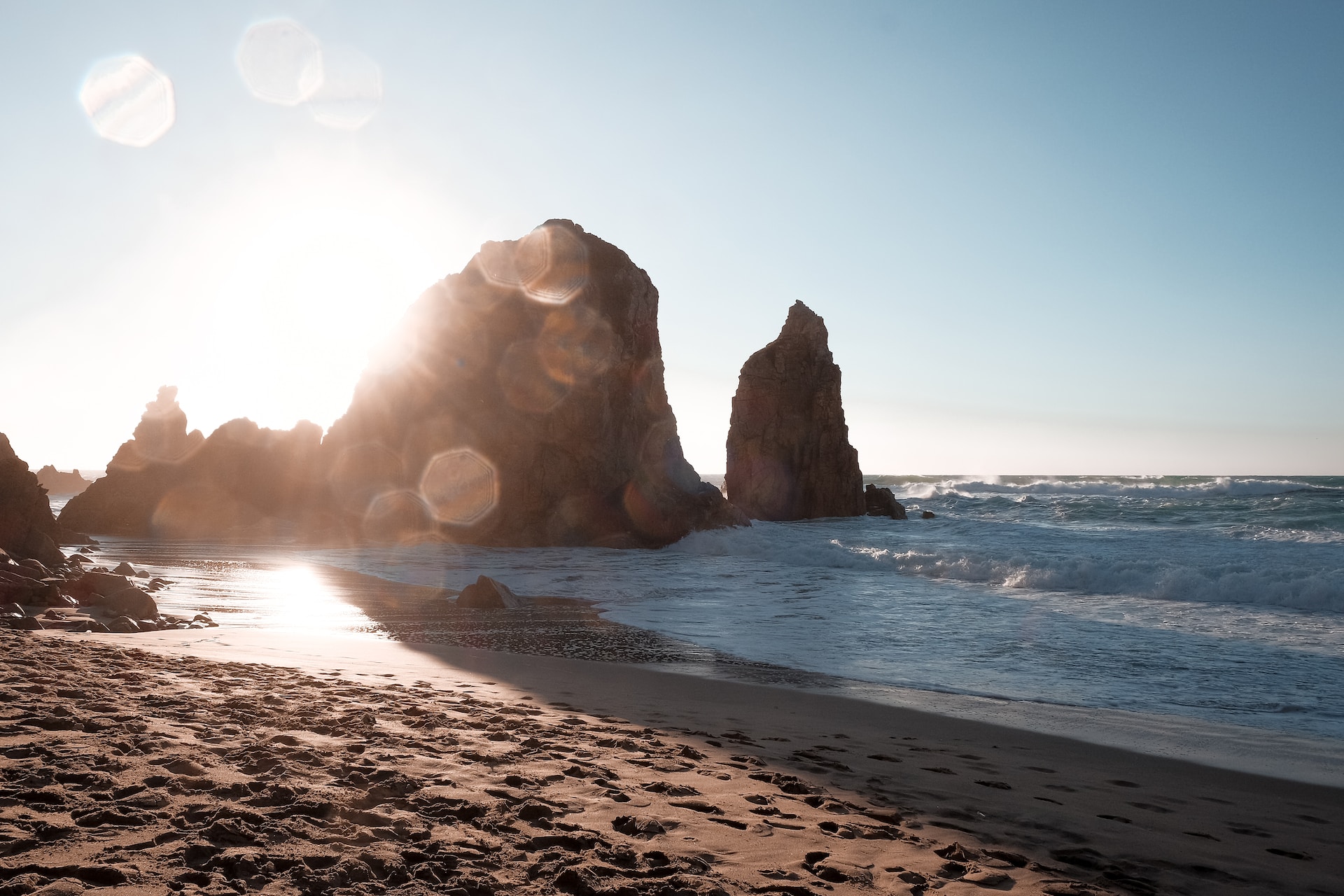 14 Things To Do To Improve Your Life And Elevate Your Existence
In this post, we'll explore 14 actionable steps that have the potential to make a profound difference in your life. No smoke and mirrors, no mystical secrets—just straightforward strategies and practices that can empower you to leverage your potential.
Join me as I delve into these practical, life-enriching steps that can bring about lasting positive change.
It's time to roll up your sleeves, engage with your aspirations, and begin your journey towards a more fulfilling life.
If not now, when? If not you, who?
This post has affiliate links which means that we make a commission from qualifying purchases at no additional cost to you. For more information read our Affiliate disclosure.
Note: Even though I am a licensed clinical social worker (LCSW), I am not your licensed clinical social worker (LCSW). This means engaging with our website is not considered a professional social worker and client relationship. This also means you should not consider this information as professional advice. Although we do put in every reasonable effort to provide the most accurate and reliable information, this does not replace professional advice, and you should not rely only on them. You still might need to consult a professional to introduce your particular situation, issue, problem, or position. Read our full Disclaimer here.
THINGS TO DO TO IMPROVE YOUR LIFE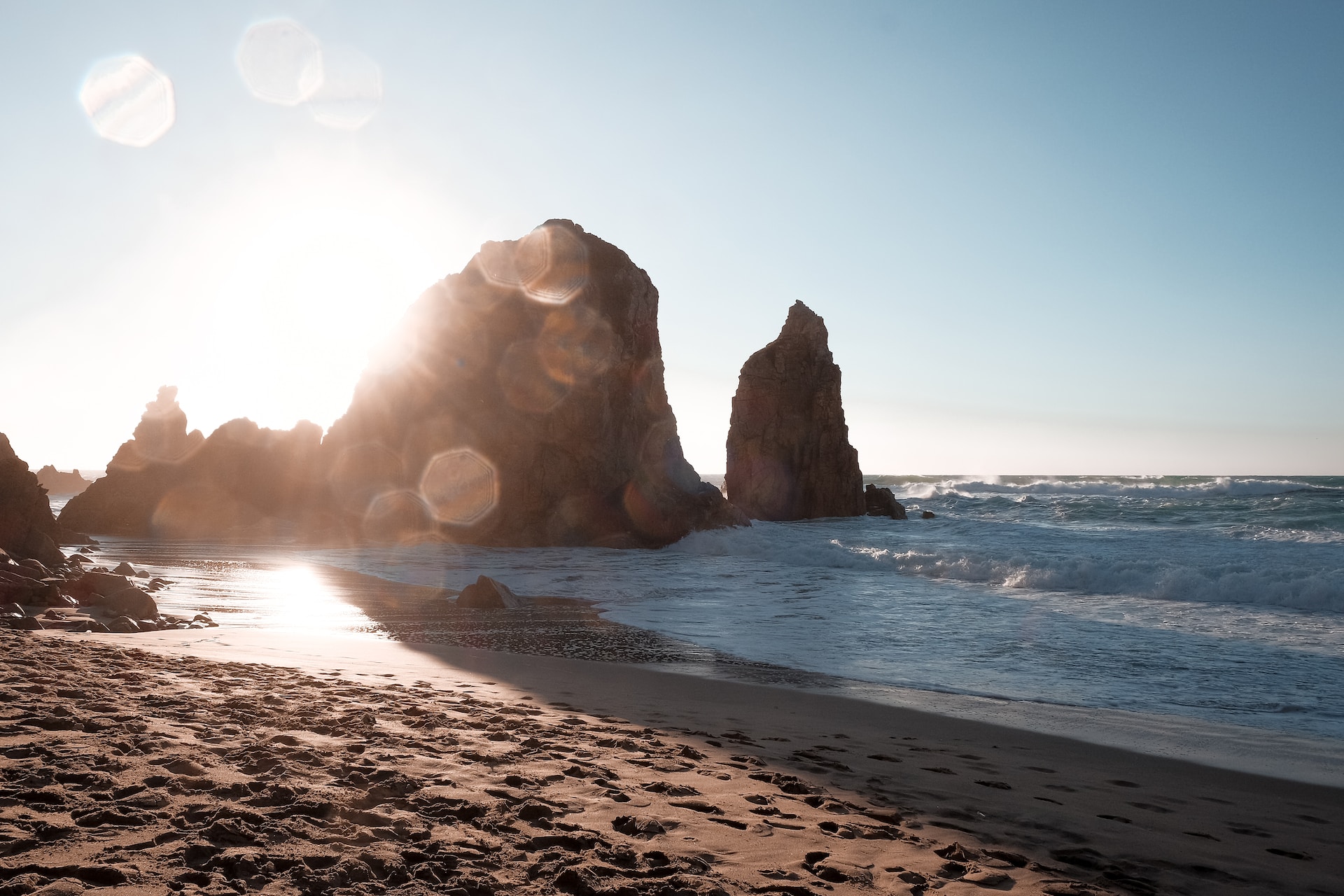 Many things could potentially improve your life, but you should priortize based on what's really important for your life or focus on the life area you identify as challenging. Sometimes it's both; a very challenging personal development area may feel like it's of the utmost importance.
However, you should know that it's important not to neglect other areas by putting so much pressure on one of them. A well-rounded life seeks balance in all important life areas.
Now, let's begin with our tips and guidelines on clever and potentially life-changing things to do to improve your life.
Related:
#1 FEEL ALL YOUR FEELINGS AND LEARN TO CHANNEL YOUR EMOTIONS
The first step always is acknowledging your emotions and how you really feel about something you're dealing with, goin through, or trying to resolve in your life.
It's quite common for people to suppress or deny their emotions in society that's more oriented towards separating us from our emotions which only make us humane and are our essence.
But this can lead to emotional turmoil, and mental and physical health problems.
If this is your situation, make a conscious effort to recognize and accept your emotions, whether they're "positive" or "negative", pleasent or unpleasant.
For some people this may involve allowing emotions more, while for others it may require a licensed professional equipped to support you in learning how to channel your emotions.
Not all people were fortunate enough to get encouraged by their environment to ever express how they feel.
And this is not their fault as they couldn't have done anything about it while they were just young kids with no real power.
However it's their responsibility not to remain subscribed to a life restricted of this beautifully humane characteristic – to have and enjoy the benefits of all emotions we have, both the pleasant and the unpleasant ones.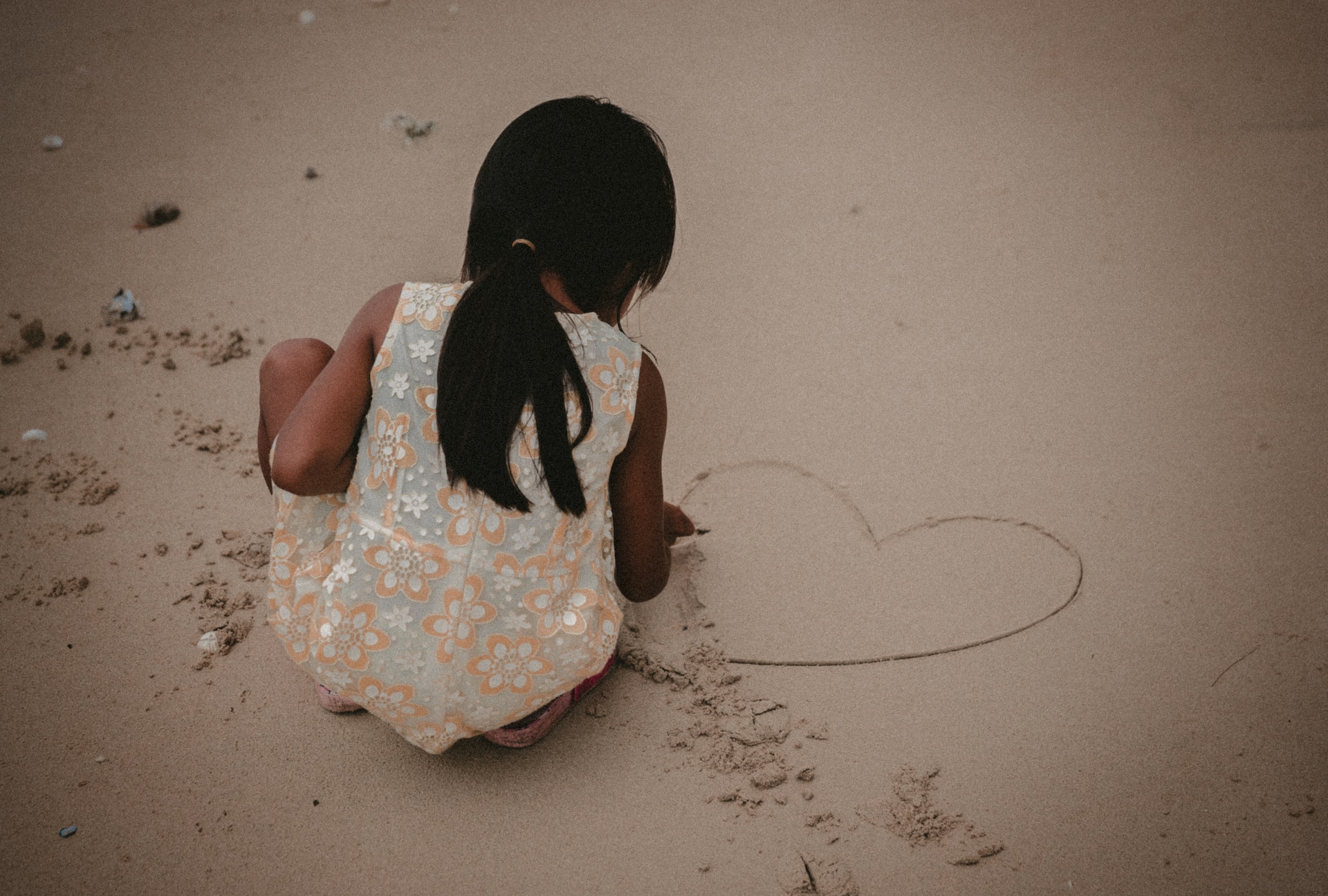 If you just suppress your emotions without integrating the experience that led to them, you can expect them to build up and create tension that has the potential to later on spill all over the place.
Or if you are accustomed to keeping everything in, then you may be at risk of developing unpleasant physical symptoms that can even become dangerous for you at one point.
Now, I'm not saying this to scare you or anything.
I'm just trying to raise awareness around the importance of living in peace and harmony with our emotions because they are the key to a fulfilling life.
Firstly, because they tell us more about what we want and don't want in life and should be used as a navigational instrument.
Secondly, they tell us about our true desires and wants, because how we feel about something tell us what we need to know about things that we're observing or experiencing.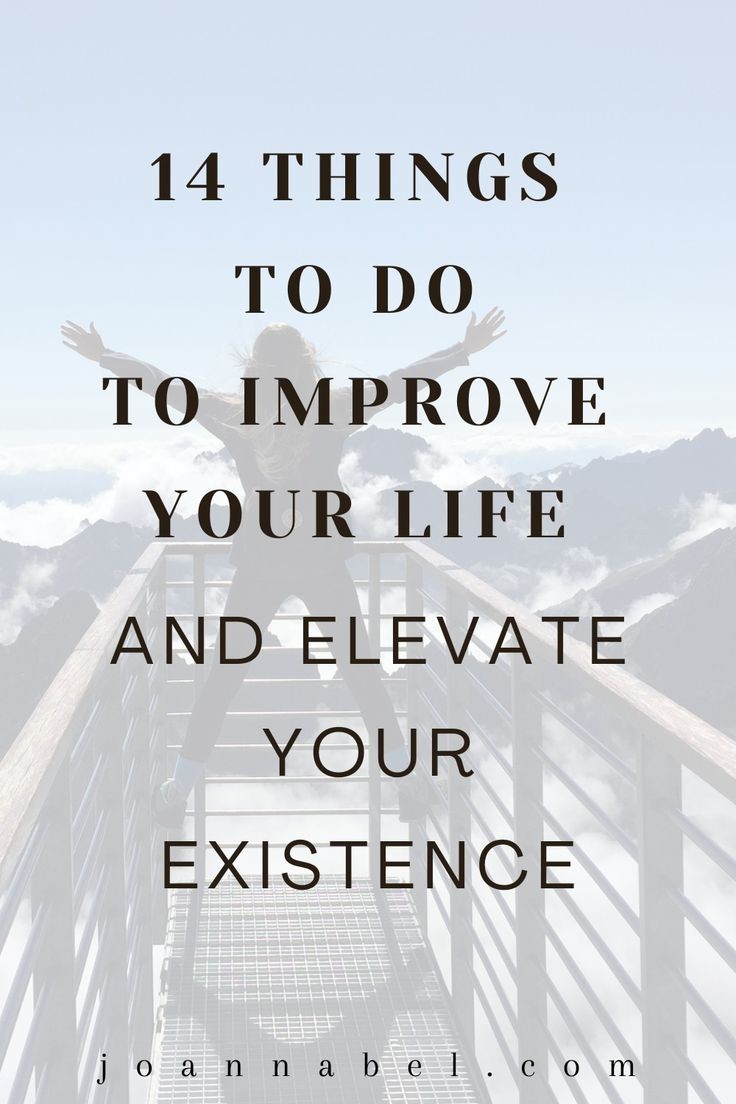 Thirdly, we should hone in our emotions every time we are trying to get ahead and life and move forward. For instance, if we've plateaued in any life area, what usually lies underneath are unresolved feelings about things that we're trying to accomplish.
That's because we usually attribute a certain meaning to the next level we are trying to reach, so we are conflicted about taking a leap forward, even though the level we're currently on clearly doesn't satisfies us anymore and we're desperate to move on.
And once we get clear on all the emotions attached to this situation or conditions, we are a step closer to resolving any conflicts we have created within ourselves that are stopping us from really moving forward.
Fourthly if you're not ready to feel the emotions that don't have the innate potential to bring pleasure directly, you're less likely to experience true fulfillment in life.
That's because without this type of discomfort/pain you won't be able to experience fullness of life and how it really feels to have a purpose in it. Once you start embracing unpleasent emotions you can expect them to bring pleasure indirectly after you've taken the necessary steps to make progress in life.
Now, when it comes to channeling emotions effectively, this involves finding constructive ways to express your emotions. Like:
Journaling: Writing about your emotions can help you process and understand them better.
Mindfulness and Meditation: These practices can teach you to observe your emotions without judgment and respond to them calmly.
Talking to a Trusted Person: Sharing your feelings with a friend, family member, or therapist can provide emotional support and perspective.
Creative Outlets: Engaging in creative activities like art, music, or writing can be a therapeutic way to express emotions.
Physical Activity: Exercise is an excellent way to release built-up emotions and improve your mood but I suggest combining this with all the other ways we just talked about.
Learning to channel your emotions also fosters emotional resilience, because instead of being overwhelmed by challenging emotions, you'll become better equipped to cope with them. This resilience helps you navigate life's ups and downs with greater ease.
One of the greatest benefits of effective emotional expression and management is enhancement of your relationships.
When you can communicate your feelings honestly and empathize with others, you build stronger connections and resolve conflicts more constructively.
#2 BE KIND AND COMPASSIONATE TO YOURSELF
Self-compassion is the practice of treating yourself with kindness and understanding that includes recognizing your own difficulties, suffering, acknowledging your imperfections, and responding with empathy rather than harsh self-criticism.
This doesn't mean never being critical of yourself or ignoring your wrongdoings, naturally.
You should know that being kind and compassionate to yourself can be the cornerstone of personal development because it:
Reduces harsh self-criticism as self-criticism can be debilitating and lead to feelings of inadequacy and low self-esteem. Self-compassion counteracts this by offering self-acceptance and self-worth.
Enhances resilience considering that when you're self-compassionate, you bounce back more quickly from setbacks due to understanding and truly accepting that mistakes are a part of life and don't define your worth.
Improves mental health as self-compassion has been linked to lower levels of anxiety and depression, reduce of negative self-talk and emotional stability.
Boosts motivation because when you're kind to yourself, you're more likely to take risks, set bold goals, and focus efforts on self-improvement.
If you need more self-compassion in your life, consider practices such as:
Positive self-talk by slowly replacing harsh self-criticism with kind, friendly, and encouraging self-talk.
Mindfulness – cultivate mindfulness to become aware of your thoughts and feelings without qualifying them as good or bad so that you can acknowledge what it without adding extra layers of doubt or criticism.
Prioritizing self-care activities that nourish your physical and emotional well-being, like exercise, relaxation, hobbies, and spending time with loved ones.
Setting realistic expectations to uderstand that you're not perfect, and no one else is either, set achievable goals and not judge yourself for not meeting unrealistically high standards.
Forgiveness and letting go of past mistakes and forgiving yourself for any wrongdoings. Holding onto guilt and shame is detrimental to your mental health, so it's better to try to make amends, restore what can be restored, and make up for things you did or didn't do, if that's possible at the moment.
One of the best benefits of being kind and compassionate to yourself is that it will also have a positive impact on your relationships, simply because when you treat yourself with respect and cultivate self-love, you're more likely to set healthy boundaries, communicate effectively, and build authentic connections with others.
At the same time, now that you let yourself be kinder to yourself you are more likely to be like that to other people with whom you have relationships.
Keep in mind that self-compassion is not a one-time task but a continuous practice you need to put effort into, that requires patience and self-awareness.
Of course there will be moments when self-criticism resurfaces, but the key is to respond to those moments with self-compassion.
You may find useful:
#3 ALLOW VULNERABILITY TO YOURSELF AND OTHERS
Vulnerability is the willingness to open up and expose your true thoughts, feelings, and experiences, both to yourself and to others that includes acknowledging your imperfections, fears, and insecurities without shame or self-judgment or despite of them.
Embracing vulnerability is a powerful and transformative practice because it brings you:
Authentic Connection: Vulnerability allows you to connect with others on a deeper level. When you're authentic about your thoughts and emotions, it fosters genuine connections and empathy.
Emotional Release: It provides a healthy outlet for emotions. By allowing yourself to be vulnerable, you release emotional burdens and experience emotional relief.
Emotional Resilience: Acknowledging vulnerabilities can lead to emotional resilience. It helps you confront challenges with courage and adaptability.
Personal Growth: Vulnerability is a catalyst for personal development. It encourages self-reflection, self-awareness, and a willingness to confront and overcome challenges.
Empathy: When you're vulnerable with others, it encourages them to reciprocate. This creates a cycle of empathy, support, and mutual understanding.
Conflict Resolution: In conflicts or disagreements, vulnerability can lead to constructive conversations and resolutions.
You can begin by accepting your own vulnerability because this isn't weakness it's humane.
Vulnerability has power to connect people but the problem for so many people is the fact that they are used to hiding vulnerability in order not to be hurt, dismissed, or ignored for it.
However, this is just a wrongdoing by others around them which means that they shouldn't keep playing this distorted game.
So the right path is to move away from this type of social conditioning and begin letting vulnerability back in their life.
This will be hard at first, but patience and self-compassion is key here.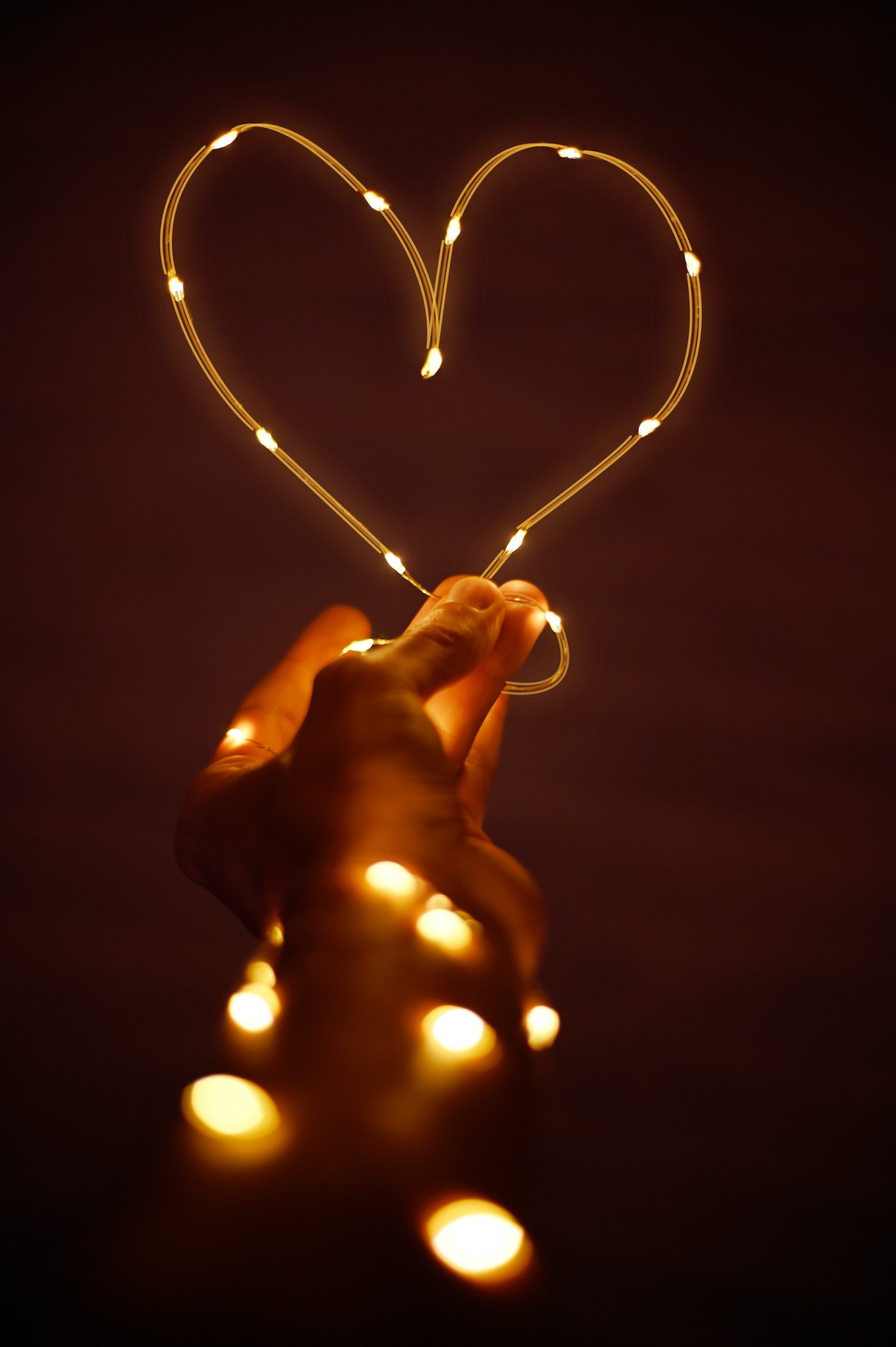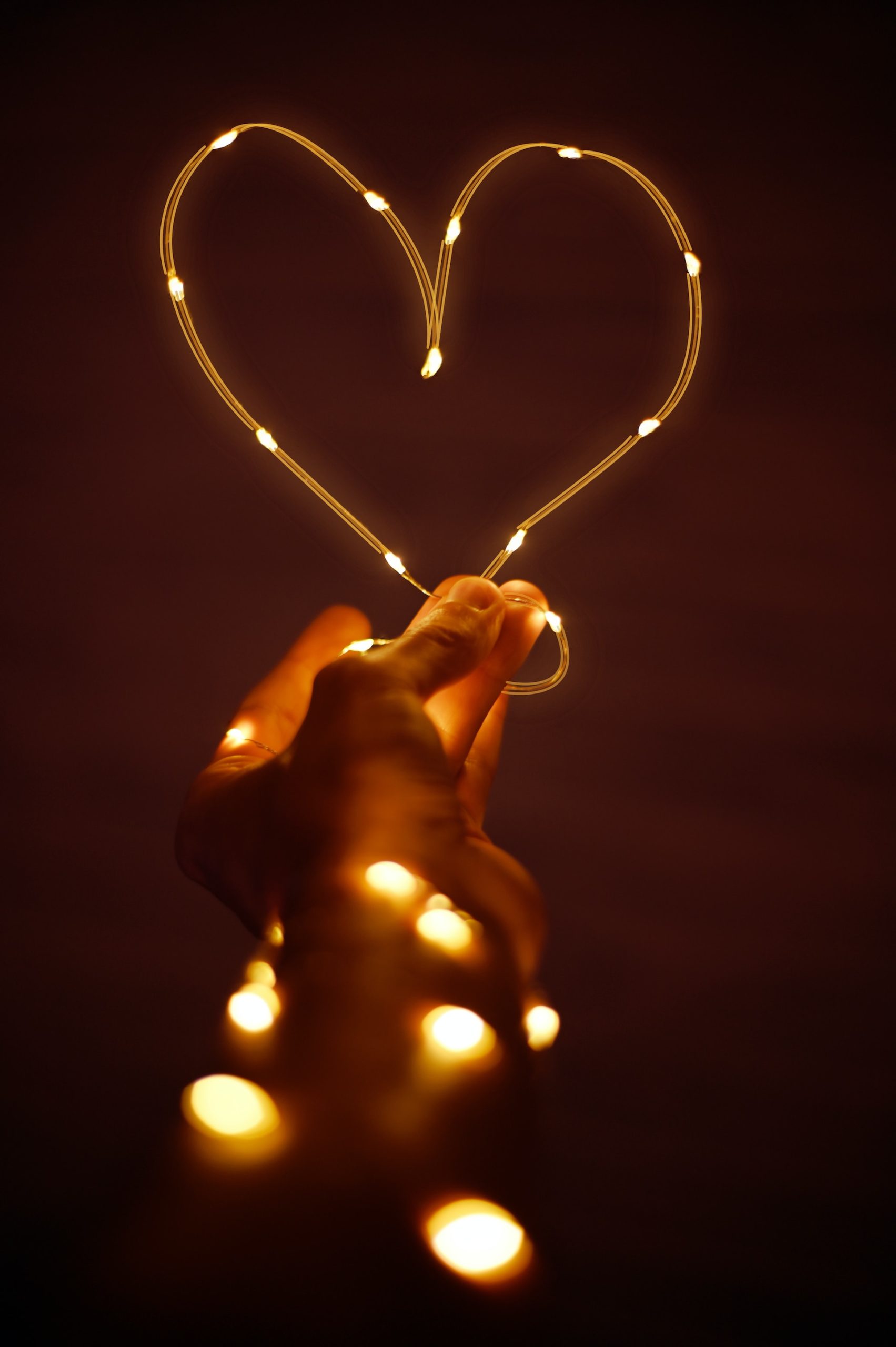 It's good to start by acknowledging when you experience strong emotions, and begin allow yourself to feel them. Suppressing or denying your feelings leads to emotional distress and other problems, like we mentioned before.
When it comes to allowing others to be vulnerable what's essential is building trust because if someone can be vulnerable with you it means they do trust you with their emotions, thoughts, and truths.
To help someone open up you need to open the channels of communication and fully allow them to express themselves, without judgement but you can offer constructive feedback if the situation is suitable for this. At times they may only need you to listen and show support, while sometimes they may ask for suggestions even advice.
If you're able to provide psychological safety they will feel that they can trust you to be vulnerable with you.
Now, when it comes to you being vulnerable with others, you also need to be sure this is safe first, so don't ignore setting boundaries to protect your emotional well-being.
It's common to fear vulnerability due to concerns about judgment or rejection, especially if we have experienced this in the past when we were vulnerable or exposed.
Still, you should remember that vulnerability is a sign of strength, not weakness. It's an act of courage that leads to personal growth and more fulfilling relationships.
#4 PAY ATTENTION TO YOUR BODY REGULARLY AND NURTURE IT BY GIVING IT WHAT IT NEEDS
We can say that understanding and caring for your body is a fundamental aspect of personal development if we know that the mind and body are intricately connected, and the state of your body can significantly impact your mental and emotional well-being.
So paying attention to your body regularly and nurturing it involves cultivating body awareness. This means being in tune with the sensations, signals, and needs of your body.
This is important because:
Being aware of your body allows you to detect signs of illness or discomfort early, promoting better physical health.
Recognizing physical sensations associated with emotional problems helps you to address them effectively.
Body awareness helps you identify what your body needs in terms of rest, nutrition, exercise, and relaxation.
Practicing body awareness is a form of mindfulness, which can reduce stress and enhance overall well-being.
Good practices are:
Mindful breathing or taking a few minutes each day to focus on your breath, notice the sensation of your breath as it enters and leaves your body.
Body scanning from head to toe periodically, paying attention to any areas of tension, discomfort, or relaxation to help you identify areas that need attention.
Physical activity like yoga, stretching, walking, or more intensive exercise that not only keeps your body healthy but also enhances body awareness.
Paying attention to what you eat and how it makes you feel, affects your energy levels and mood. But also, understanding when is it that you reach for food and if it's related to avoiding certain emotions or discomfort.
Staying hydrated, as even mild dehydration can affect your physical and mental well-being.
Prioritizing rest and sleep by paying attention to your body's signals when it needs rest, and aim for quality sleep.
Nurturing your body means providing it with what it needs for optimal functioning and well-being.
And this may be reflected in eating a balanced diet with a variety of nutrients and listen to your body's hunger and fullness cues, in moving your body, allowing it to recharge and recover, good stress management, useful self-care practices, etc.
Your body always speaks to you and it will guide you but you have to be willing to really listen, work with it, not against it or work around the needs of your body.
This may prevent exhaustion, burnouts, illnesses, even fatal consequences.
#5 PRACTICE REAL SELF-CARE
Real self-care goes beyond simple pampering or temporary fixes. It's about nurturing your physical, mental, and emotional well-being in a way that is meaningful and sustainable for you.
It's a deeply personal practice that acknowledges your unique needs and circumstances.
This means that you need to get over rising (superficial) trends, copying what others are doing, or using certain practices to avoid doing the work necessary for a sustainable wellness and well-being.
By this I mean doing what's actually needed to stabilize your mental or physical health, resolve emotional trauma, or make real progress in life, as opposed to always avoiding pain and discomfort, because this way you're blocking all growth.
Every individual's self-care journey is unique because it is shaped by their personality, experiences, values, and current life situation. What brings comfort and restoration to one person may not be the same for another.
As you can imagine, the first step in practicing real self-care is understanding your unique needs. You'll need some self-reflection:
Reflect on your preferences: What activities or practices make you feel truly cared for and rejuvenated? It could be anything from taking a nature walk to reading a book or meditating.
Consider your current situation: Your self-care needs may change depending on what's happening in your life. Are you experiencing stress, burnout, or major life changes? Tailor your self-care to address your current circumstances.
Identify triggers and stressors: Recognize what triggers stress or negative emotions for you. Self-care can also involve strategies to manage or mitigate these triggers.
Real self-care may encompass various dimensions of well-being:
Physical self-care: Includes activities like exercise, nutrition, sleep, and physical relaxation practices. It's about taking care of your body to feel energized and healthy.
Mental self-care: Focuses on cognitive well-being. It can involve activities like reading, learning, problem-solving, or engaging in creative pursuits.
Emotional self-care: Addresses your emotional needs, such as processing emotions, seeking support from loved ones, practicing mindfulness, and self-compassion.
Social self-care: Involves nurturing your relationships and social connections. Spending quality time with friends and family, seeking support, and engaging in social activities fall under this category.
Spiritual self-care: It may involve religious elements, but it doesn't have to, as this is more about finding deeper meaning in life, personal growth, and the expansion of your potential that goes beyond your physicality or physical limitations. For example, if you leave a legacy, you have overcome the problem of the body's expiration date.
If you're up for develop a self-care plan tailored to your unique journey:
Set Priorities: Identify which areas of self-care are most important to you at this point in your life. Prioritize them accordingly.
Experiment: Try different self-care activities and techniques to discover what resonates with you. Be open to exploring new practices.
Be Adaptive: Recognize that your self-care needs can change over time. Adjust your self-care plan as circumstances and priorities evolve.
Remain self-compassionate: Approach self-care with self-compassion. Avoid self-judgment or comparison with others. It's about what works for you, not what works for someone else.
#6 CONFRONT YOUR FEARS
Fear is a natural and powerful emotion strongly linked to the survival instinct that can be both a protective mechanism and a hindrance to personal growth and expansion. It often arises when we perceive a threat or a challenge that triggers a stress response, and it shouldn't be qualified as good or bad, especially without a proper context.
Confronting your fears instead of being a victim to them is a:
Growth opportunity: all life-changing personal growth opportunities lie on the other side of fear. Confronting your fears can lead to new experiences, skills, and perspectives.
Chance for overcoming limitations: by confronting your fears, you break through self-imposed limitations and expand your comfort zone.
Path to an increased self-confidence: successfully confronting fears boosts self-confidence and self-esteem.
Start by identifying specific fears that are holding you back. Be specific about what you're afraid of.
Creative visualization is highly beneficial so visualize yourself successfully confronting your fear and the positive outcomes that can result.
To get support, reach out to friends, family, or a therapist for guidance and aid in facing your fears.
You can even consider exposure therapy as gradual exposure to the source of your fear, in a controlled and safe manner, can help desensitize you over time.
Considering that confronting fear requires taking action, going step by step is a good path. Start with small steps and gradually work your way up to more significant challenges.
Let's mention fears we all experience but may be dealing with them more or less successfully:
Fear of failure: Many people fear failing at a task or goal. Confronting this fear involves embracing failure as a learning opportunity.
Fear of rejection: The fear of rejection can hinder social interactions and personal relationships. Confronting it involves building self-esteem and resilience.
Fear of change: Change often triggers fear of the unknown. Confronting this fear means embracing change as a chance for growth and adaptation.
Fear of the unknown: is a common and deeply rooted human fear. It's the anxiety or apprehension people experience when faced with situations, circumstances, or outcomes that are uncertain, unfamiliar, or beyond their control. While the fear of the unknown is a natural human response, it's important to recognize that many valuable experiences, opportunities, and personal growth come from embracing uncertainty.
Fear of uncertainty: Uncertainty about the future can be paralyzing. Confront this fear by focusing on the present moment and building confidence in your ability to handle whatever comes your way.
In you personal development, fear should be viewed as a catalyst for growth not a sign you should stop.
It's a signal that you're stepping out of your comfort zone and challenging yourself, especially if you're also feeling excited while feeling scared.
#7 WORK WITH YOUR MIND, NOT AGAINST IT
Our minds are incredibly powerful and complex. They influence our thoughts, emotions, behaviors, and overall well-being.
To work with your mind effectively, it's essential to understand its nature.
Meaning that our minds generate a constant stream of thoughts, some of which can be positive and empowering, while others may be negative, or self-critical. But we need all of them so we should work with what we've got, and not try to fight with the reality, as this will create even more resistance.
Minds also tend to follow established patterns and habits, which can either support or hinder our goals. But good news is that patterns are changeable.
So as you can see, working with your mind, rather than against it:
Reduces stress: Resisting or fighting against your own thoughts and emotions can lead to increased stress and mental tension. Working with your mind promotes relaxation and calmness.
Supports good emotional regulation: Understanding and accepting your emotions allows you to regulate them more effectively and your mind can be your best friend if you assign it the right task. This leads to better emotional well-being.
Improves focus: By working with your mind's natural tendencies, you can enhance your ability to concentrate and stay focused on tasks.
Enhances good decision-making: A clear and calm mind makes better decisions. It enables you to think rationally and make choices aligned with your goals and values.
Brings greater self-awareness: Working with your mind the right way encourages self-awareness and introspection.
Here are strategies to help you work with your mind in a productive and effective way:
Learn how to practice mindfulness to observe your thoughts and emotions without judgment. This helps you become aware of your mental patterns and gain control over them.
Start replacing negative self-talk with constructive and more affirming messages. Encourage and motivate yourself more.
Accept that thoughts and emotions, both positive and negative, are a natural part of being human. Avoid suppressing or denying them.
Use relaxation techniques, such as deep breathing, meditation, or yoga, to manage stress and anxiety.
Be realistic about your capabilities and limitations and avoid setting impossibly high standards that lead to frustration and depression.
Working with your mind often involves embracing change and focusing hard on your personal growth. Just recognize that it requires effort and a willingness to adapt, pivot, and evolve, and start taking the necessary action.
If you find it challenging to work with your mind alone, consider seeking support from a therapist, counselor, or a coach.
They can provide valuable insights and techniques to help you manage your thoughts and emotions.
#8 FOCUS ON YOUR TRUE WISHES, ASPIRATIONS, GOALS, AND DREAMS
Focusing on your true wishes, aspirations, goals, and dreams is fundamental in personal development. It starts with gaining clarity about what you genuinely desire in life, because this holds the key to unlocking your full potential.
When you are clear about your true wishes, they are more likely to align with your core values and beliefs, creating a sense of authenticity in your pursuits.
Most importantly, becoming clear about your goals and dreams provides you with motivation and a sense of purpose. It gives you something to strive for and keeps you committed.
And then this clarity about your aspirations and desires helps you set a clear direction for your life and now it becomes easier to make decisions and take actions that support your goals.
Pursuing your true wishes and dreams often leads to a deeper sense of fulfillment and satisfaction in life, but you got to turn inwards to identify what your soul desires vs. social conditioning, expectations, and pressure.
To achieve that you need:
Self-reflection: Spend time in self-reflection to identify your true wishes and aspirations. Consider what genuinely excites and motivates you.
Values assessment: Reflect on your core values and beliefs. Your true wishes are often closely connected to these values.
Passions and interests exploration: Think about the activities, hobbies, or subjects that you are genuinely passionate about. These can provide clues about your true wishes.
Long-term life vision: Imagine your ideal future without constraints. What does it look like? What are you doing? What accomplishments have you achieved?
When setting goals make sure to be as specific as possible. Instead of vague aspirations like "be successful," define what success means to you in measurable terms.
Set bold goals and dreams become they are attainable with effort and commitment, plus they challenge you and make you move beyond limitations and push your boundaries.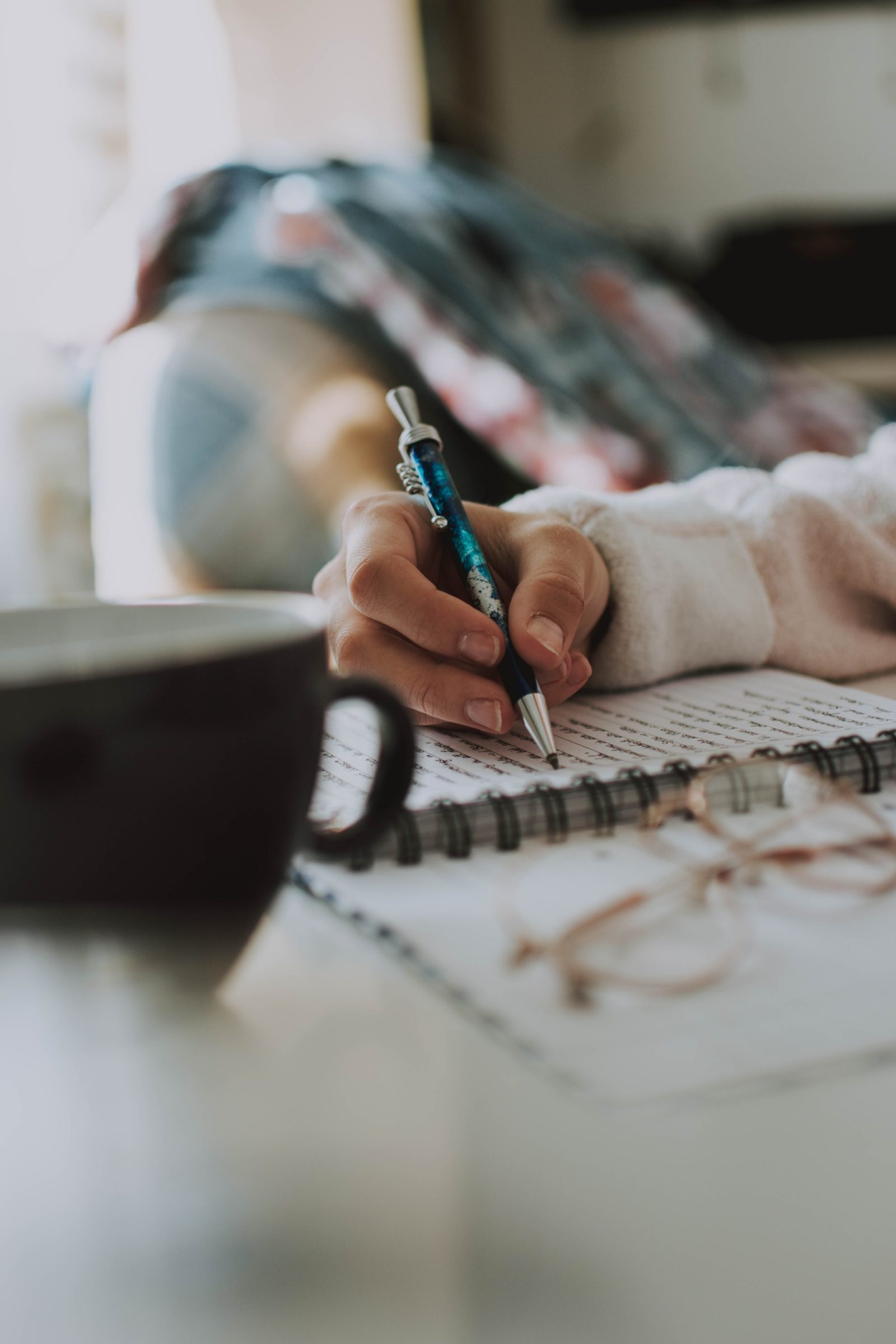 Establish timelines for your goals. You can think about when you'd like to have certain things accomplished. This creates a sense of urgency and helps you stay focused on your objectives.
And break larger goals into smaller, actionable steps to make them more manageable and less overwhelming for your nervous system.
Taking this route is brave but sometimes we forget that it takes a lot of persistence, pivoting, and adapting to the circumstances around us.
This is because pursuing your true wishes has to have conflicts, setbacks, and challenges. Too easy means no progress because you're staying in the zone of familiarity where you're comfortable with taking action.
On the other hand, facing insecurity, uncertainty and fear is a normal part of progressing beyond your current situation.
And then persistence and resilience become essential for staying on track.
In terms of adapting, you have to be willing to adapt and adjust your goals, plans, and activities as you gain new insights or as circumstances change. This doesn't mean giving up, it simply means being flexible and open for learning, mistakes, failures, and transformation.
As you can see, personal growth is deeply connected to pursuing your true wishes, aspirations, goals, and dreams, considering that the aim of personal development is to enhance your overall well-being and fulfillment, which is often achieved through the pursuit of your true wishes and aspirations.
#9 EXPLORE YOUR LIFE PURPOSE
Discovering your life purpose is a profound and transformative journey of finding the overarching reason or meaning behind your existence and the impact you want to make on the world.
Exploring your life purpose is highly beneficial because having a clear sense of purpose provides direction and focus in your life and helps you prioritize your goals and make decisions aligned with your values.
At the same time knowing your life purpose ignites a deep sense of motivation and passion and fuels your drive to pursue your goals and overcome challenges.
What's even more important is the fact that living in alignment with your life purpose can lead to a true fulfillment and contentment. It's often associated with a sense of meaning in life.
Now, exploring your life purpose is a deeply personal and introspective journey so you should take time to reflect on your values, interests, strengths, and what truly matters to you in life.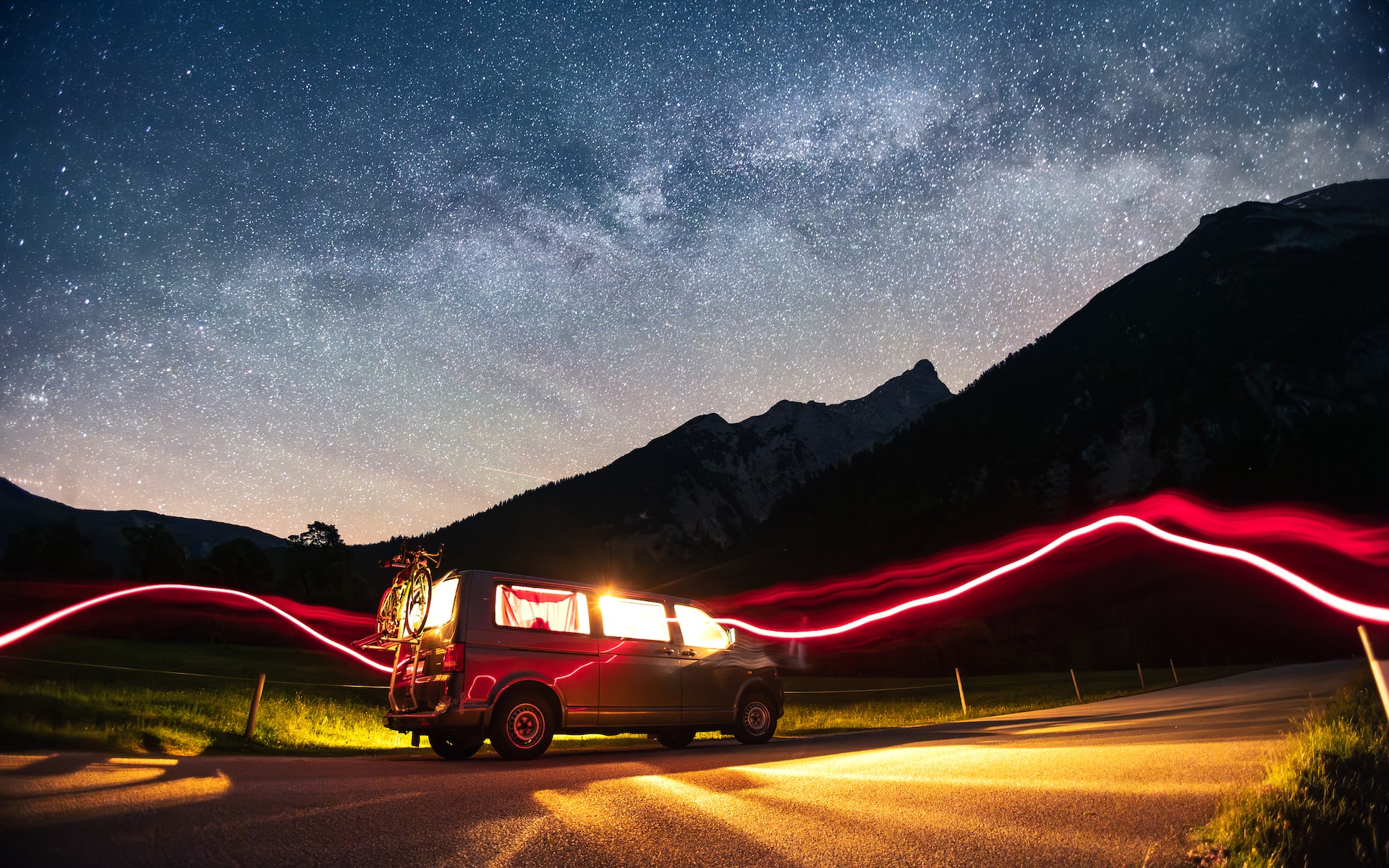 And consider what activities or skills bring you joy and fulfillment. These can be clues to your purpose.
Ask yourself profound questions like "What impact do I want to make in the world?" or "What legacy do I want to leave?"
But also don't be afraid to try new things and experiment with different roles or activities to see what resonates with you.
What can also help you connect with your inner self and uncover deeper truths are practicing mindfulness and meditation.
It's essential to understand that discovering your life purpose may take some tme, and thst it's okay to have moments of uncertainty or doubt.
In the end, exploring and living your life purpose is a powerful driver of personal development, motivating you to continually learn and grow in pursuit of your purpose. It also encourages you to step out of your comfort zone and take on new and new challenges.
#10 SEEK SUPPORT, COLLABORATE, AND DELEGATE
Seeking support can lead to increased productivity, improved well-being, enhanced growth, and even more connection with others, especially if you do the same for them.
When you seek support, you can tap into the expertise and resources of others, making tasks more efficient, focus on strengths and delegate tasks that may not align with your skills or interests, or you're simply overloaded.
Plus collaboration and delegation often lead to collective growth, as different folks bring diverse perspectives and skills to the table.
The first step is recognizing when you need support, which may involve acknowledging your limitations, a heavy workload, or facing a challenge beyond your expertise.
People who will provide support could be colleagues, friends, mentors, or professional services.
But the most important part is not to hesitate to reach out and ask for assistance, as many people are willing to help when asked, you just need to clearly communicate your needs and set expectations.
Collaboration is working with others toward a common goal. Here it's essential to communicate effectively, delegate responsibilities, and foster a sense of shared purpose. And the more diverse perspectives the more chances for creative problem-solving and innovative solutions.
Now, in terms of delegating, here are a few helpful tips:
Identify tasks: Determine which tasks or responsibilities can be delegated. Focus on tasks that others can handle effectively, allowing you to concentrate on more strategic or high-priority work.
Clearly communicate when delegating, and communicate your expectations clearly. Provide necessary resources, information, and guidelines for the task.
Trust those you delegatee to complete the task. Micromanagement can hinder delegation's effectiveness.
Offer constructive fedback and support throughout the delegated task. This promotes growth and learning.
#11 OPT IN FOR LIFELONG LEARNING AND PERSONAL DEVELOPMENT
Lifelong learning isn't an item on your to-do list; it's a conscious lifestyle choice that starts with the recognition that personal development isn't a one-time event, but a lifelong commitment to becoming the person you aspire to.
Even though this type of journey involves effort from your part, the rewards of this commitment are boundless:
enjoyment in increased and integrated knowledge,
honed skills,
unique life experiences,
expanded horizons, and
navigating life's twists and turns with grace because you possess the tools for adaptation and resilience.
Personal development begins when you step out of your comfort zone in order to truly embrace unfamiliar subjects, acquire new skills, and explore uncharted territories because this is where personal growth truly thrives.
When I talk about lifelong learning I mean that this can come in a form of a formal education, as degrees and certifications are not just pieces of paper because when you get to practice what you went to school for you get to solidify knowledge and iriterate.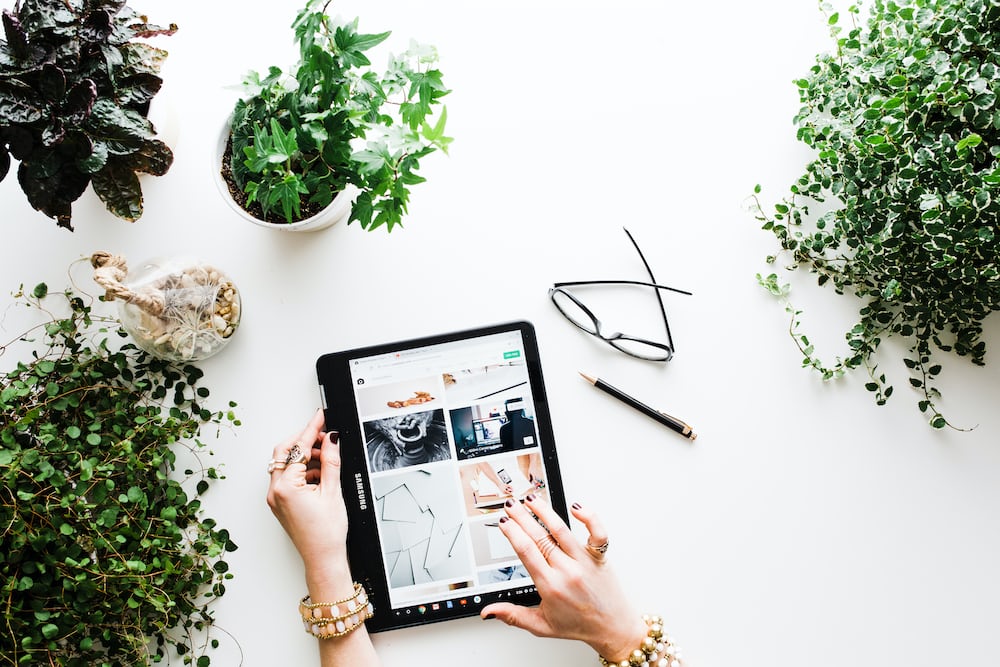 However, with lifelong learning it's important not to limit yourself to formal education alone, considering that self-directed learning is your passport to knowledge.
So be brave and set audacious goals, find reliable resources, and become the master of your own education instead of following a paved (conventional) path that doesn't serve you (anymore).
Utilize the vast array of personal development tools at your disposal, such as books, online programs and courses, apps—they are your allies on this journey. Just make sure to seek out those that resonate with your goals, values, and aspirations.
You may be thinking – but where will I find the time with so many things on my plate? I can barely juggle all my obligations, responsibilities, and tasks.
But I'm going to challenge your resistance here and say that personal development isn't an additional burden and it can quickly become an integral part of your daily routine.
You just have to commit to starting small and move on from there once you create a habit around it.
To make this easier, surround yourself with those eho share your passion for growth. You can join communities, physical and virtual, where inspiration and encouragement flow freely.
Once you start to dive deeper you'll quickly see that the fear of failure can be even paralyzing, as we were taught to shame ourselves and others for any failure small or big. But the thing is if you embrace it instead, you'll learn that if you set scary, big goals failure is very welcome because it's a sign that you're not swimming in the shallow water.
Finally, your personal development goals are not set in stone. As you evolve, so should your objectives. Regularly reassess your path and adjust your goals accordingly.
#12 INVEST IN PERSONAL DEVELOPMENT
Personal development refers to the lasting process of improving oneself, both personally and professionally, that includes enhancing skills, knowledge, and qualities to reach full potential and lead a more fulfilling life.
Investing in personal development is beneficial due to:
Self-improvement: It enables you to grow, learn, and become a version of yourself you aspire to.
Career advancement: Personal development can enhance your skills, making you more valuable in the workplace and opening up new career opportunities.
Increased self-awareness: It helps you understand your strengths, weaknesses, values, and goals more clearly.
Enhanced well-being: Developing emotional intelligence and coping strategies can lead to improved mental and emotional well-being.
Adaptation to change: In a rapidly changing world, personal development equips you with the skills and mindset to adapt.
Investing in personal development involves a range of activities and strategies. You can:
Set clear goals: Identify specific areas of improvement and set achievable goals.
Continuously learn: Engage in lifelong learning through reading, courses, workshops, and seminars.
Time management education: Allocate time for personal development activities in your daily or weekly schedule.
Network: Build relationships with mentors, coaches, and like-minded individuals who can support your growth.
Practice reflection: Regularly assess your progress, adjust your goals, and learn from your experiences.
Step out of zones of familiarity: Challenge yourself by taking on new challenges and experiences.
Prioritize health and well-being: Prioritize physical and mental health through exercise, mindfulness, and self-care practices.
Feedback: Be open to feedback from others as it can offer valuable insights for improvement.
Financial investment: Sometimes, investing in courses, books, programs, or coaching may require a financial commitment.
Consider focusing on various aspects of personal development:
Professional Skills
Emotional Intelligence
Communication Skills
Mind
Body
Spirituality
Leadership and Management Skills
Mindfulness
Mental Health
Financial Literacy
Health and Wellness
Relationships
Life vision and purpose
As I already mentioned, personal development is most effective when it becomes a part of your lifestyle. So integrate these practices into your daily or weekly routines to make them sustainable.
And if you need a personal recommendation for investing in personal development I got you.
HIGHLY RECOMMENDED PERSONAL DEVELOPMENT INVESTMENT– MINDVALLEY SUBSCRIPTION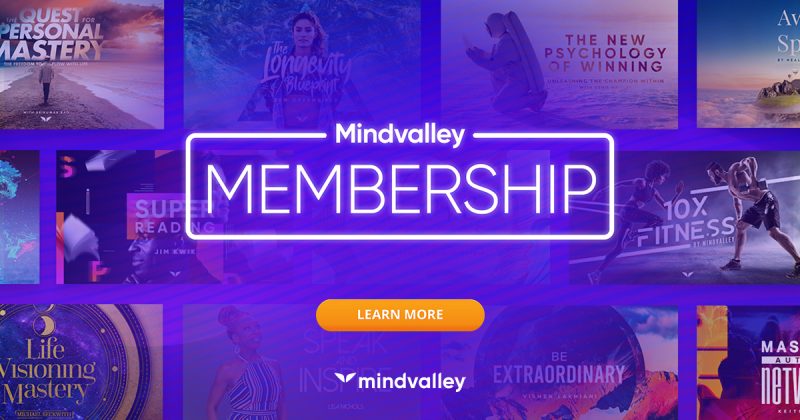 Mindvalley is a comprehensive online platform dedicated to personal growth and holistic development. It offers a wide range of courses and programs taught by leading experts in various areas such as mindfulness, spirituality, health, relationships, business, career development, and personal transformation.
Mindvalley's approach intelligently combines online learning with community engagement, providing a supportive environment for personal growth, offering a mix of pre-recorded highly engaging video lessons, interactive exercises, and community discussions to facilitate learning and transformation.
One notable aspect of Mindvalley is its emphasis on personal growth as a lifelong journey therefore the platform promotes continuous learning and personal development through its subscription model, offering access to a vast library of courses and content that can be accessed at any time.
What you can expect once you begin engaging with this platform is:
true self-discovery so that you can start identifying your real preferences, aspirations, goals, and dreams
setting meaningful goals that have the potential to fulfill your need for self-actualization as opposed to only living on someone else's terms and building someone else's dream in order to be accepted by the environment and perceived as successful
liberation from fabricated societal expectation and norms that not only don't serve you, but are in fact representing oppression which is suffocating your soul that only wants you to live in alignment with whom you truly are and not what society expects you to be
to finally awaken your authenticity by letting yourself be visible as opposed to being shy or ashamed of who you are deep down or what you want behind the closed doors
to acquire skills to make life decisions aligned with your core values and true desires coming from the depth of your being
begin stepping into your potential and move towards reaching full potential unique for you and different from anyone else's in the world
become skilled at self-love that holds the key to building the life of your dreams
finally become comfortable in your own skin, doing your own thing, and going where you truly want to go in life
build the life you are proud to call your own and experience lasting fulfilment because your consciousness is so expanded that you don't need to worry about whether things will work out for you ever again, as now you have skills and support to make them work.
Inside this powerful and unique membership, you'll be able to choose from 100+ programs designed for elevating different areas of life, such as relationships, wellness, resilience, career, business, mindfulness, etc. You can go self paced or join a class, if you need more accountability.
That's a full personal development journey and transformation.
What I love most about it, besides the quality and excellence of the programs and other resources inside, is:
the fact that it keeps growing and expanding to respond to the needs of us, the members,
the sense and power of the community, as well as
the level of support you experience just by being a art of it as you have a strong feeling that things will work out the best for you.
If you're not sure where to start, as soon as you join, you can take an assessment, and afterward, you'll receive recommendations for where to begin.
Even if you haven't been focused on your growth untill now, this shouldn't stop you from taking action.
Moreover, now is the best time, you've got what it takes to design a life tailored to your preferences, and it's worth your while to focus on yourself and invest in yourself.
And inside this extraordinary membership, you'll find:
Full access to Mindvalley's entire curriculum of best-in-class programs for transforming every dimension of your life. (100+)
2. Weekly Mindvalley Live sessions featuring today's biggest trainers, bestselling authors, and celebrities.
3. Full access to Mindvalley Meditations, featuring a vast selection of guided and ambient meditation audios for deep inner transformation.
4. Access to Mindvalley's private social network, where you can connect, share wisdom, and grow with fellow members in your city and around the world.
You'll open the door for amazing transformation and upgrading your life to fit your preference and not someone else's, but now with numerous personal growth tools you can take with you even if you decide to leave the membership and use for the rest of your time to help you thrive.
Plus, you can try the platform, enroll in unlimited number of programs for couple of weeks and if it's not your cup of tea, get the refund with a single click of a button.
And right now, you can enjoy Mindvalley at a special price.
FREE WEBINARS/MASTERCLASSES FOR SELF-IMPROVEMENT ON MINDVALLEY
Mindvalley platform ofers a long list of FREE webinars or masterclasses you can attend any time.
With a click of a button you can start gaining new knowledge, widening your perspective, or developing skills, all depending on the concept of the webinar, so that you can elevate the area of personal development or your life you are currently focusing on.
Here are a few of them to check out:
Becoming Focused And Indistractible FREE Masterclass: uncover what it takes to regain your focus and productivity in a distraction-filled world and becoming indistractable in this empowering program. And help your kids become it too.
Energy Medicine FREE Masterclass: by Donna Eden: follow a renowned healer extensively recognized by both scientific and alternative branches of healthcare in a transformational journey towards awakening your body's natural healing ability and understand how to reconnect with the natural healing systems existing within you and master your body's energy systems and correct energetic blocks and weaknesses.
The Integral Life FREE Masterclass: by a legendary modern philosopher Ken Wilber, uncover how you can embody his signature integral theory for a life of deeper fulfillment, self-actualization, and impact. The Integral Life offers an 'operating manual' for thinking, growing, and being the most whole and fully realized version of yourself.
Be Extraordinary FREE Masterclass: understand how you can achieve higher states of consciousness, tap into your fullest potential, and bend your life's reality.
Uncompromised Life FREE Masterclass: learn about Marisa Peer's acclaimed Transformational Hypnotherapy process for creating deep and lasting change in your inner programming and your life.
The Silva Ultramind System FREE Masterclass: get familiarized with Hose Silva's techniques and tools for harnessing altered states of mind to awaken your mind's fullest potential and transform your reality.
Longevity Blueprint FREE Masterclass: learn more about a blueprint to extraordinary longevity and health, based on leading-edge science and time-tested data from the world's  longest-living cultures, giving you the ultimate solution to a long, healthy, fulfilling life.
Money EQ Ken Honda, Japan's No. 1 personal growth teacher, for healing your money wounds, releasing your fear, stress, and anger around money, and achieving a lifetime of true financial wellbeing.
If you want more options to choose from, check out my post that features over 30 of them:
You may also find helpful:
#13 FIND A SUPPORTIVE COMMUNITY
Human beings are social creatures, and finding a supportive community can provide a safe space to express your thoughts, feelings, and challenges. It's a place where you can experience empathy, understanding, and validation.
Being part of a community often comes with a sense of accountability. Whether it's a fitness group, a study club, or a personal development forum, knowing that others are on a similar journey can motivate you to stay on track.
They offer opportunities for shared learning and growth. You can exchange knowledge, experiences, and insights with others who have similar interests or goals.
Considering that loneliness and isolation can hinder personal development, a supportive community could combats with their emphasis on connections and a sense of belonging.
These come in various forms, depending on your interests and goals:
Online communities like social media groups, forums, and online platforms connect people with similar interests or challenges, regardless of geographical location.
Local groups that may include clubs, organizations, or meetups in your community focused on hobbies, fitness, personal development, or shared interests.
Professional networks – networking groups or industry-specific associations that provide valuable support and opportunities for career development.
Support groups are often organized around specific issues, such as mental health, addiction recovery, or grief support.
Friendship circles – existing friends and acquaintances can also form a supportive community if you share personal development goals.
If you're ready to find a supportive community, first consider what areas of personal development or interests are most important to you to narrow down your search for a community.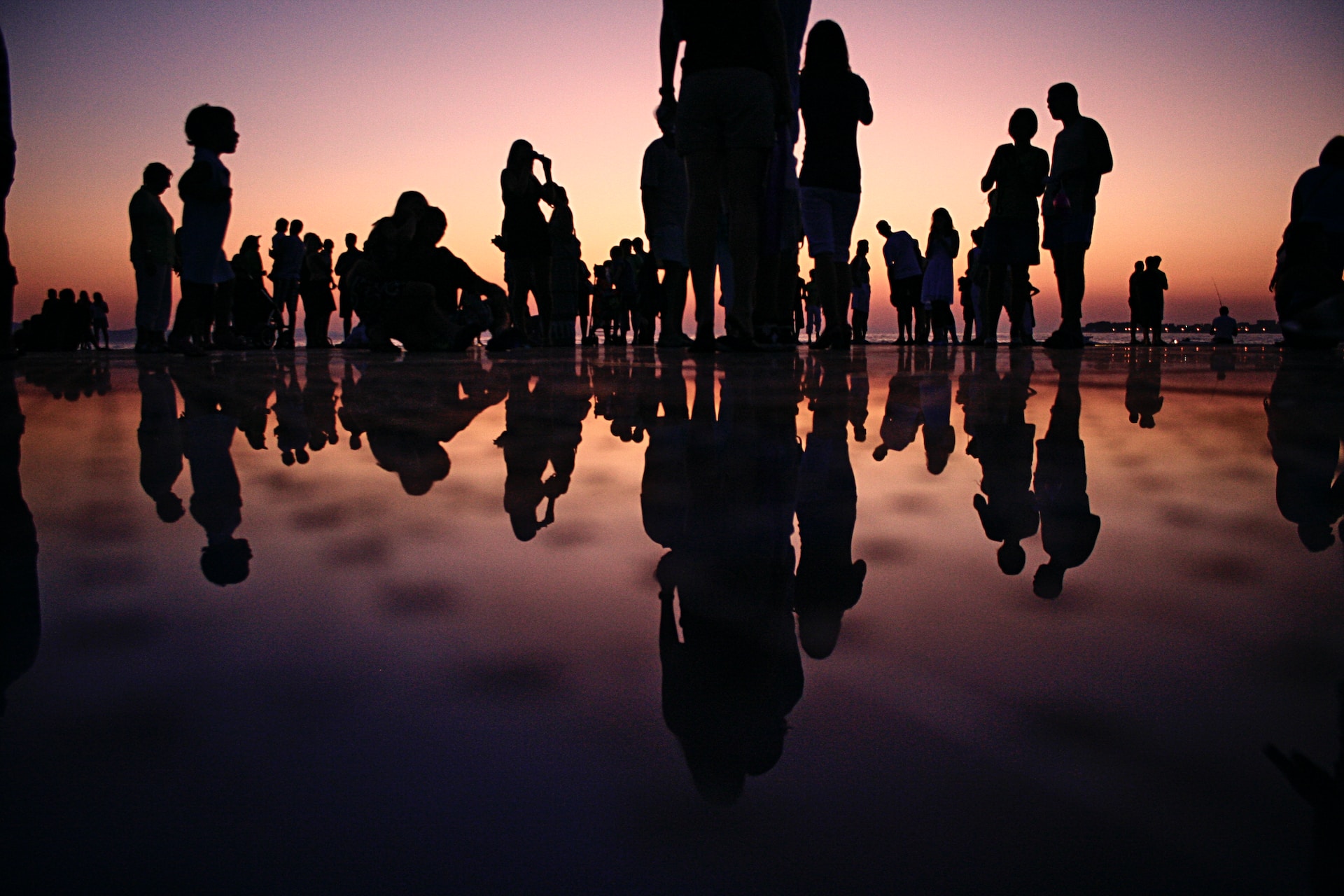 You can use online platforms and search engines to find communities related to your interests or goals.
Or if you want an in person one, participate in local events, workshops, or meetups related to your interests to connect with like-minded individuals.
Alternatively, seek recommendations from friends, colleagues, or mentors who may know of supportive communities that align with your goals.
And once you've found potential communities, assess whether they align with your values, goals, and the level of support you need.
Being part of a supportive community is not about joining because active participation is key. You can share your knowledge and insights because this will benefit others greatly.
At the same time seek support and guidance from others who are skilled to contribute to your situation and life.
Naturally, for this to have the biggest impact on both sides, it's important to build a good relationship for maximum mutual aid and growth.
Supportive communities play a vital role in personal development because they:
motivate you to pursue your goals and provide a sense of accountability.
offer opportunities for learning and personal growth through shared experiences and resources.
provide emotional support, helping you navigate challenges and setbacks with resilience.
can create a positive, uplifting environment that fosters well-being.
#14 LEARN HOW TO SHOW REAL SUPPORT
Real support has to go beyond just offering your help and involve being there for someone in a meaningful and authentic ways. More precisely, it must include providing emotional, practical, or moral assistance that genuinely makes a positive difference in someone's life.
There are so many reasons why you should learn how to show support. Firstly because supporting someone genuinely gives you a chance to form deeper connections with them and feel serviceable.
Secondly, being able to support and be supported contributes to emotional well-being and mental health. So then, in times of crisis, knowing how to provide real support can be essential for helping someone cope and recover.
And lastly, real support has a lasting, positive impact on the lives of those who receive it when you do it in a way that is helpful and beneficial for their needs.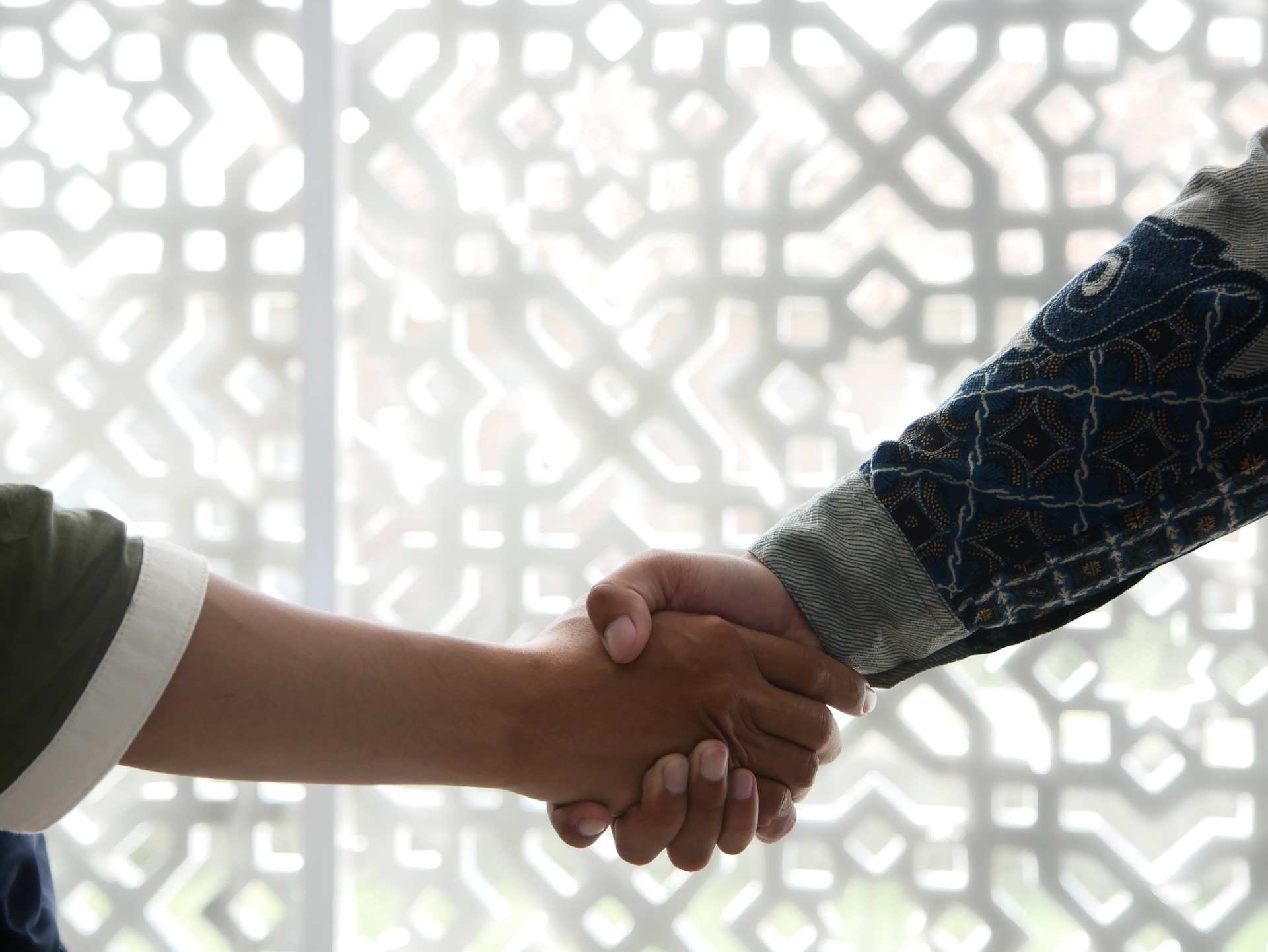 To show support, you need to:
Empathize, which means you have to be able to relate to how they are feeling – so on the emotional level. That's the inly way they'll be able to feel safe to share their emotions and begin to feel better, heard, and appreciated. This can involves active listening and validating all their emotions, regardless if you have or haven't experienced the same situation.
Decenter, which means being skilled to relate to how someone is thinking in their situation, what their perspective is – so on the cognitive level.
Practice active listening, which means paying full attention to what the other person is saying, without interrupting or judgment, with showing that you understand, giving constructive feedback, rephrasing their statements to make sure you are clear on everything, plus to validate their position and perspective.
Respect their autonomy and choices as real support means not imposing your own solutions or values on them, giving unsolicited advice, or dismissing them.
Identify specific ways you can assist, and offer your help sincerely rather than making vague offers.
Provide ongoing support that doesn't end once the immediate crisis is over, but rather involves checking in on the person regularly and continue to provide assistance if needed. This doesn't mean you do the work they need to do, or being too protective and patronizing.
Respect your own boundaries and the boundaries of the person you're supporting and be aware of when you might need to seek help or set limits.
If you're ready to become more supportive you should:
Educate yourself on active listening, empathy, and effective communication. Books, articles, and workshops on these topics can be valuable resources.
Practice empathy: Put yourself in their shoes and practice how it would be if you felt what they're feeling in their situation.
Seek feedback from friends or family on how you can improve your supportive skills or learn from a professional. Constructive criticism can help you grow.
Observe how people you admire provide support to others to get insights into effective support.
Reflect on your own experiences of receiving support. What felt most meaningful and helpful to you? Apply these insights to your own support efforts.
Real support can take various forms depending on the situation and it can be emotional support where you focus on their emotional needs, practical where you give tangible help, informational one when you share knowledge, resources, or advice, or moral support where you encourage them, provide reassurance and empowerment.
Learning to show real support is not only beneficial to those you assist but also contributes to your personal development because it brings:
enhanced empathy,
betterment in communication,
stronger relationships, and
sense of purpose.
Recommended Resources For You:
Latest Posts:
FINAL THOUGHTS ON THINGS TO DO TO IMPROVE YOUR LIFE
The actions we've discussed are not isolated events but building blocks for a more rewarding and meaningful life.
It's essential to approach these steps with patience and persistence, because real change takes time, and setbacks are a natural part of the process.
What matters most is your commitment to personal growth and your willingness to embrace the journey.
With these strategies in your toolkit, you have the power to elevate your life, one step at a time.
You've got this! Don't go before you read my post:
3 Biggest Mistakes With Self-acceptance