Considering we thrive on collaboration and shared experiences, personal development shouldn't be limited to individual journeys. So then immersing yourself in personal development activities for groups is the perfect option if you're dedicated to improving your life or yourself.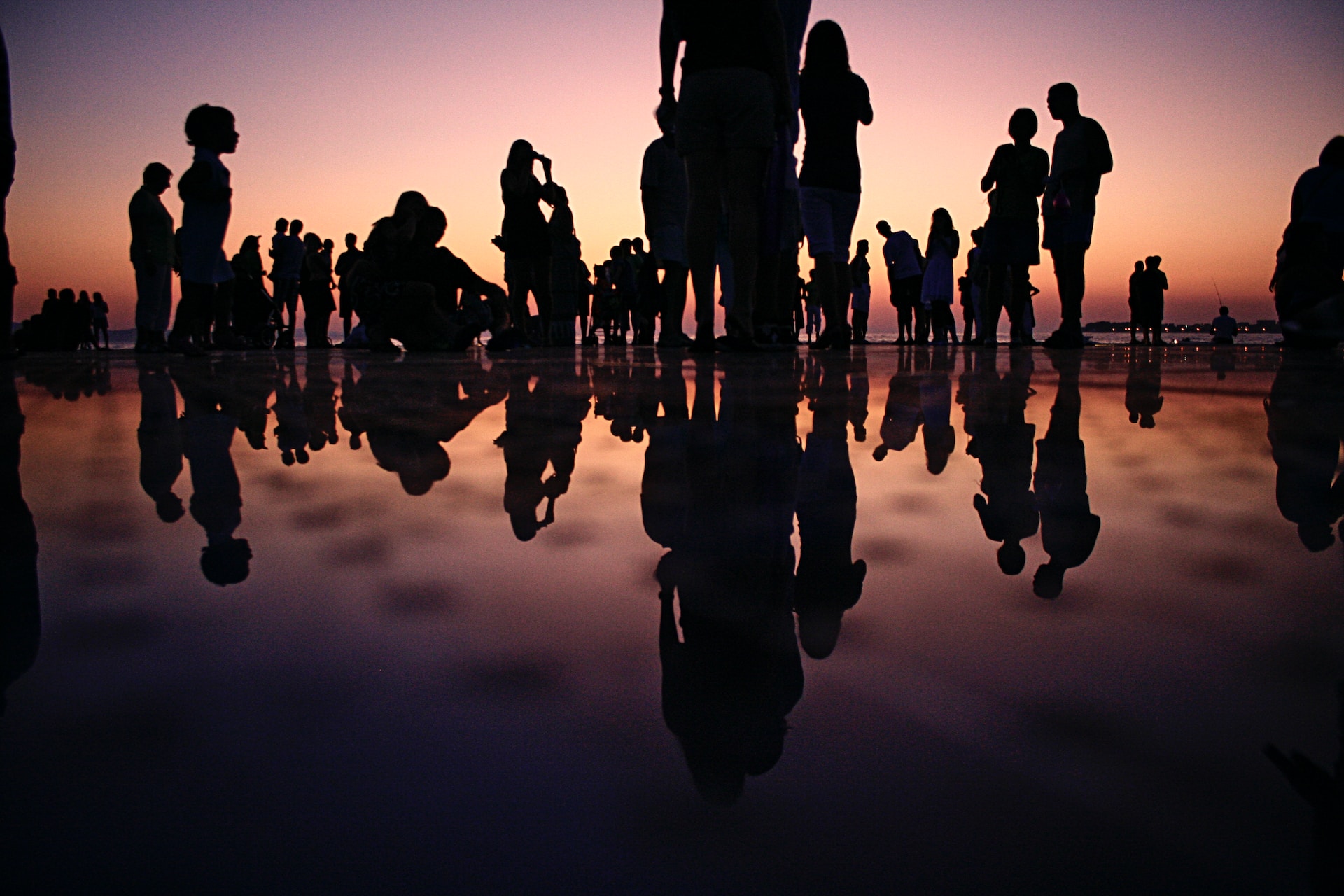 Smart Personal Development Activities For Groups (24)
The power of collective growth is undeniable, and when people come together with a shared commitment to personal development, the possibilities for transformation multiply exponentially.
No matter if you're a team leader, a community organizer, or simply a member of a group of like-minded individuals seeking to uplift and empower one another, group-based personal development activities offer a dynamic and impactful approach to self-improvement.
In this post, we'll delve into 23 personal development activities carefully selected for groups.
We'll explore a diverse range of interactive and engaging exercises that can foster connection, boost motivation, and catalyze positive change.
By harnessing the collective wisdom, support, and accountability of a group setting, these personal development activities for groups can:
move all of you closer to your goals than you ever been before,
nurture personal growth, and
build a thriving community of empowered folks.
Let's jump right in!
This post has affiliate links which means that we make a commission from qualifying purchases at no additional cost to you. For more information read our Affiliate disclosure.
Note: Even though I am a licensed clinical social worker (LCSW), I am not your licensed clinical social worker (LCSW). This means engaging with our website is not considered a professional social worker and client relationship. This also means you should not consider this information as professional advice. Although we do put in every reasonable effort to provide the most accurate and reliable information, this does not replace professional advice, and you should not rely only on them. You still might need to consult a professional to introduce your particular situation, issue, problem, or position. Read our full Disclaimer here.
PERSONAL DEVELOPMENT ACTIVITIES FOR GROUPS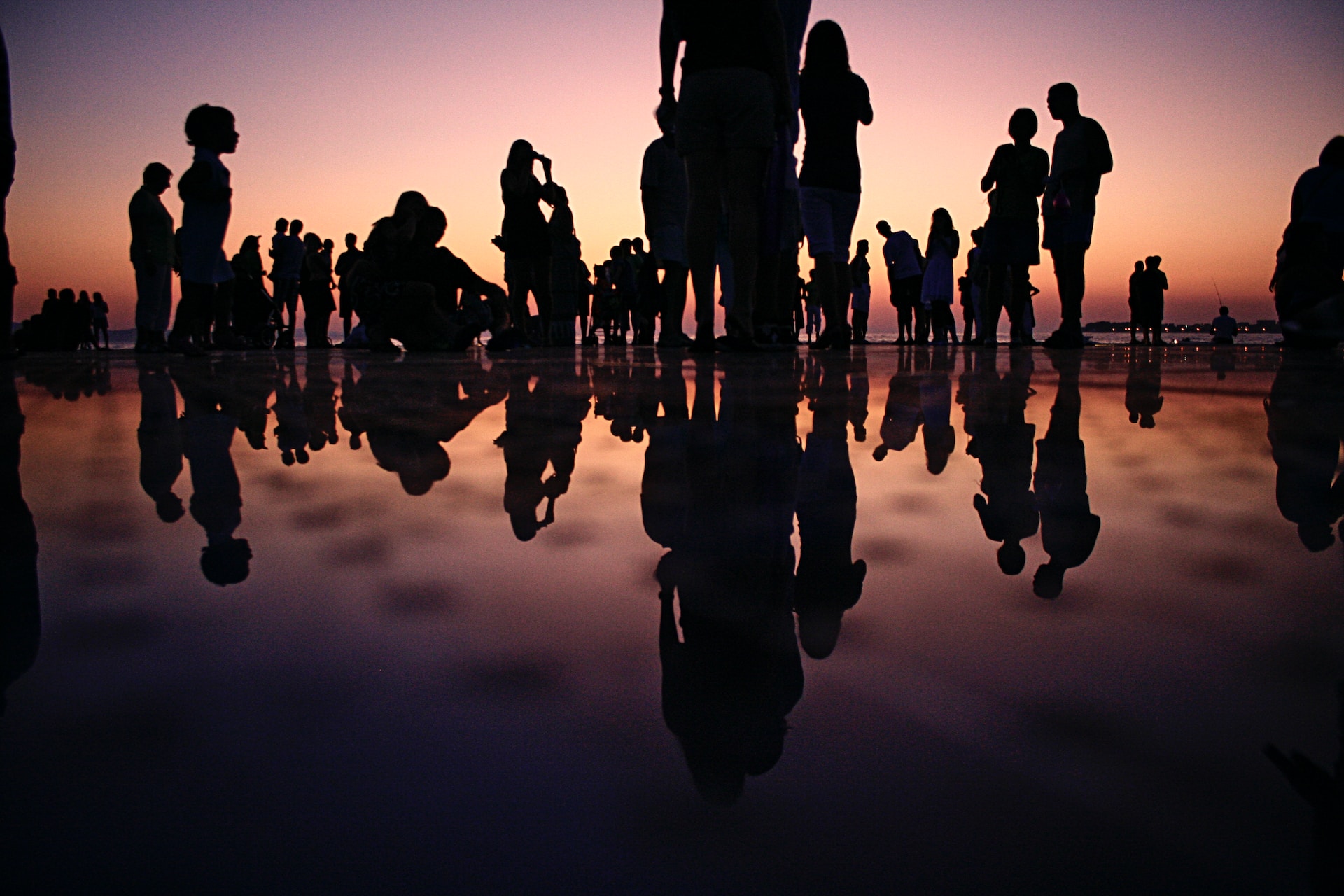 #1 GROUP ENGAGEMENT IN A PERSONAL DEVELOPMENT PROGRAM
Choose a personal development program first by exploring various personal development programs available that align with the goals and interests of your group.
By engaging in a personal development program as a group activity, everyone in the group can benefit from a structured and guided journey of personal growth.
The program provides a framework for learning, self-reflection, and skill development, while the group setting offers support, accountability, and shared insights.
Look for comprehensive programs that cover key areas like goal-setting, self-reflection, mindset, communication, confidence, and personal growth.
Start the group activity by providing an orientation session that introduces the chosen personal development program.
Explain its purpose, benefits, and the structure of the program to participants and encourage them to commit to the program and actively engage in the activities.
Schedule regular group meetings or check-ins to discuss the program materials and participants' experiences. These discussions provide an opportunity for participants to share insights, ask questions, and support each other's growth.
Finally, encourage participants to set personal goals based on the program's content and hold each other accountable.
Implement suitable progress tracking methods to help participants measure their growth and celebrate milestones together.
And if you need a recommendation, I can provide one – it's a platform packed with personal development programs, courses, webinars, seminars, and lives, featuring educational resources in 6 personal development categories created by well-known authors, speakers, professionals, and teachers.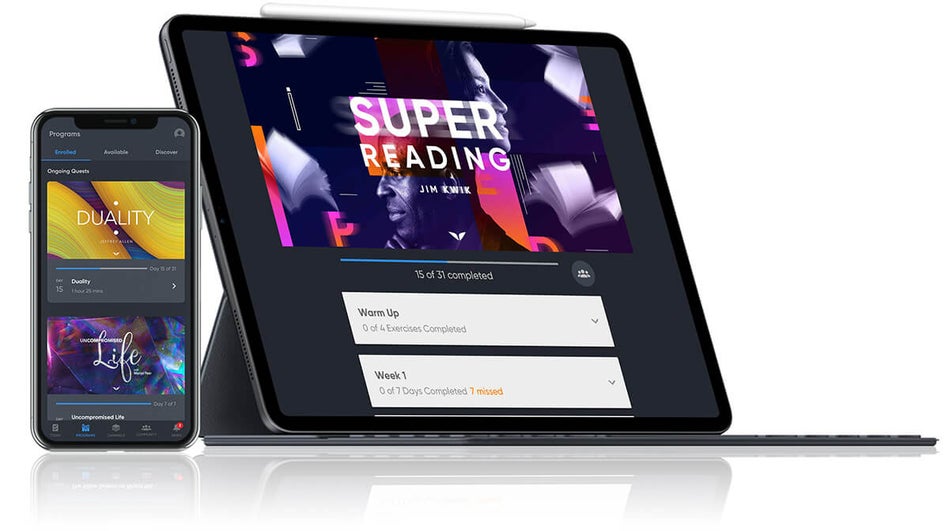 These categories are: Mind, Body, Soul, Relationships, Career Growth and Entrepreneurship.
It has over 100 personal development programs, numerous mediations for all life areas, and is community-based, which means you can access a supportive network of like-minded folks who are engaging in the same programs as you.
What you can expect once you begin engaging with this platform is:
true self-discovery so that you can start identifying your real preferences, aspirations, goals, and dreams
setting meaningful goals that have the potential to fulfill your need for self-actualization as opposed to only living on someone else's terms and building someone else's dream in order to be accepted by the environment and perceived as successful
liberation from fabricated societal expectation and norms that not only don't serve you, but are in fact representing oppression which is suffocating your soul that only wants you to live in alignment with whom you truly are and not what society expects you to be
to finally awaken your authenticity by letting yourself be visible as opposed to being shy or ashamed of who you are deep down or what you want behind the closed doors
to acquire skills to make life decisions aligned with your core values and true desires coming from the depth of your being
begin stepping into your potential and move towards reaching full potential unique for you and different from anyone else's in the world
become skilled at self-love that holds the key to building the life of your dreams
finally become comfortable in your own skin, doing your own thing, and going where you truly want to go in life
build the life you are proud to call your own and experience lasting fulfilment because your consciousness is so expanded that you don't need to worry about whether things will work out for you ever again, as now you have skills and support to make them work.
It's an accessible platform you can use both on desktop and mobile, including the Mindvalley mobile app. You can even expect purchasing power parity to be applied based on location because they're making it accessible to people worldwide with different purchasing powers.
Enroll in one of their free masterclasses to check things out if you're not ready yet to start:
You may be interested to read later:
#2 ENROLLMENT IN AN ONLINE COURSE
Enrolling in an online course as a group can provide a flexible, collaborative, and supportive environment for personal development, offering diverse perspectives and opportunities for skill-building and networking.
Online courses can cover a wide range of subjects and skills, from technical knowledge to soft skills like leadership and communication. Engaging in such courses as a group can collectively build and refine these skills, leading to personal and professional growth.
Considering that they allow participants to learn at their own pace and schedule, that flexibility can accommodate the varying needs and commitments of a group, making it easier for members to engage in personal development activities without disrupting their daily routines.
If your group is into home, space, interior and landscape design and decorating because you're very intentional about making all the spaces in which you spend your time warm, nurturing, and comfortable, you can look into Home Design Institute, a French educational platform that specializes in the field of Interior and Landscape Design.
As it offers wide variety of online courses that you can enroll in, based on your specific interests and level of expertise or skills.
Additionally, with this platform you could go from a beginner to pro using their courses, so that you can offer your own services or even start an interior design business. Their certificates are recognized and valid in the entire EU.
I'll introduce you to a few of their courses if this is your cup of tea.
Interior Design Professional Course: If you're thinking about enrolling in the Interior Design Professional Course at the Home Design Institute, it's a 10-month online program. During those months, you'll dive deep into the world of interior design, gaining all the knowledge and skills you need to tackle interior design projects like a pro.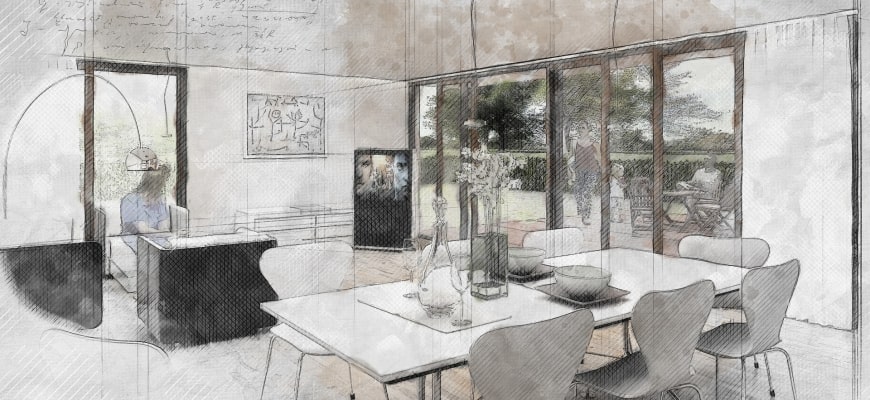 Interior Design Fundamentals – FREE online course: If you're dreaming of kickstarting a career as an independent interior designer, this free online Interior Design course may be right for you. By the end of it, you'll have the skills to whip up basic designs that'll spruce up any room.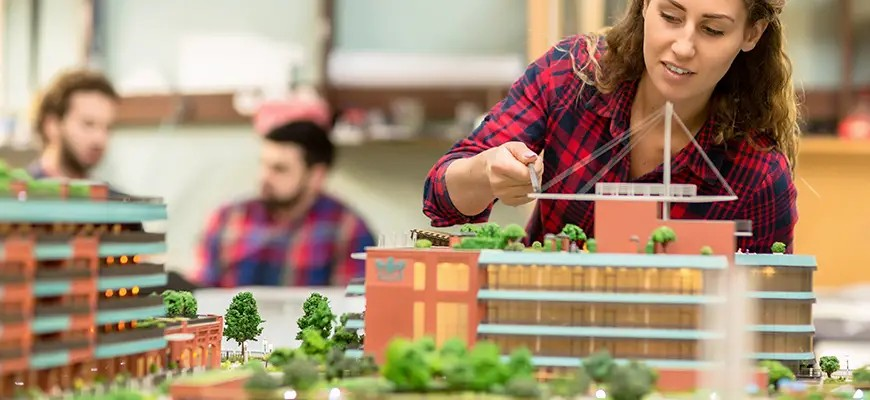 Landscape Design – online course: In this course, you'll discover how to shape your unique view of the world, nurture your creativity and gain a hands-on understanding of how different plants, shrubs, and trees come together in perfect harmony throughout the year. The goal is to have all the tools you need to create a well-rounded and polished landscape design, from the initial concept to the final touches. You'll develop a deep understanding of how to enhance your visual and practical skills, becoming well-versed in plants, hard landscaping materials, and how to integrate them seamlessly into the landscape while considering the surrounding context and existing features.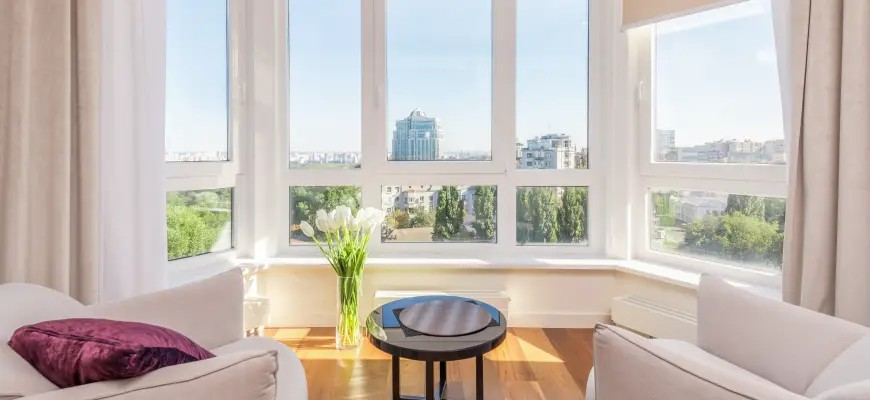 Sustainable Interior Design: This course was born in response to the fast-paced changes in our global climate and the increasing need for projects that make a positive environmental impact. It's all about reshaping our perspective on interior design. You'll dive into fresh materials, strategies, and tools, aiming to spark creativity and craft designs that not only stand out but also do good for the environment.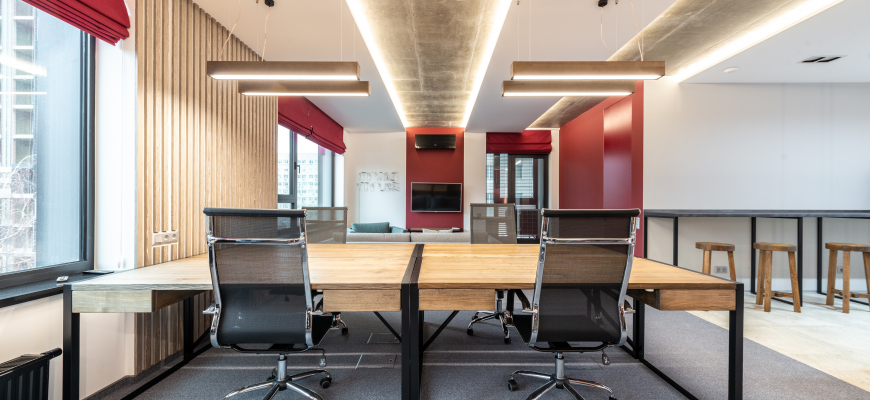 Office Interior Design Course: This course is ideal for enhancing interior design skills with a focus on office spaces. It covers diverse topics like ergonomics, creative office spaces, and large-scale interior design for office buildings. You'll receive comprehensive guidance, from crafting functional and unique offices to practical project support. Along with tools, resources, and project feedback, you'll access exclusive content aimed at boosting creativity, innovation, and confidence in creating exceptional interior design experiences.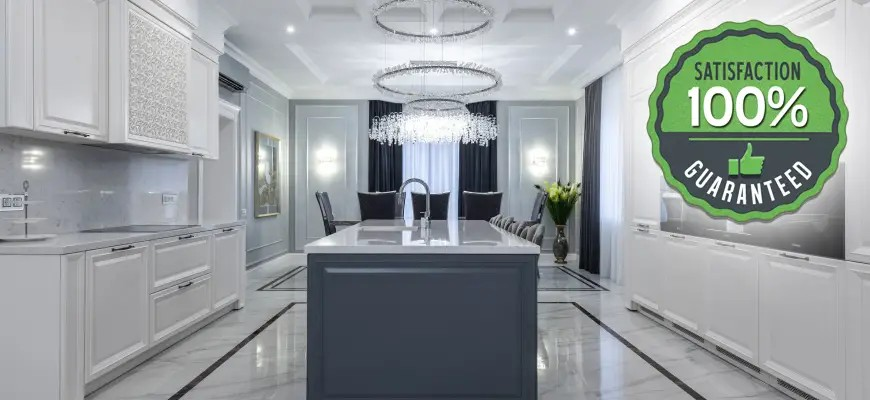 Kitchen Interior Design Course: In this course, you'll gain the essential tools, guidance, and hands-on experience to craft beautifully functional kitchens in various styles. You'll have the chance to collaborate with seasoned experts in the field of kitchen design, delving into diverse topics like lighting design, sustainability, rural kitchen concepts, and the psychology of color. No matter if you're starting from scratch or already a pro, this course will bolster your kitchen design skills, ensuring you can approach any culinary space with confidence and expertise.
#3 REFLECTIVE JOURNALING EXERCISES
Encourage participants to engage in regular reflective journaling activities.
Provide thought-provoking prompts or questions for them to explore their thoughts, feelings, and personal growth journeys.
Allocate time in group meetings for individuals to share their reflections and insights if they feel comfortable doing so.
Journaling can be orchestrated in person or virtually, or you can combine the two if you want to stimulate the dynamics.
If you need prompted journals dedicated to personal growth I got a blog post that you'll find helpful as it features 9 personal growth journals:
I also recommend journals and workbooks focused on self-acceptance and self-love because these 2 concepts are prerequisites for a fulfilling life, as they support value based choices and life decisions together with authenticity and independence in life.
Here are blog post that feature them:
#4 LEADERSHIP DEVELOPMENT PROGRAM
A leadership development program is a structured and comprehensive initiative designed to enhance the skills, capabilities, and qualities of individuals in leadership roles.
It aims to develop effective leaders who can inspire, guide, and drive their teams or organizations towards success.
Leadership development programs focus on developing a wide range of leadership skills, that may include communication, decision-making, problem-solving, strategic thinking, emotional intelligence, conflict resolution, and adaptability.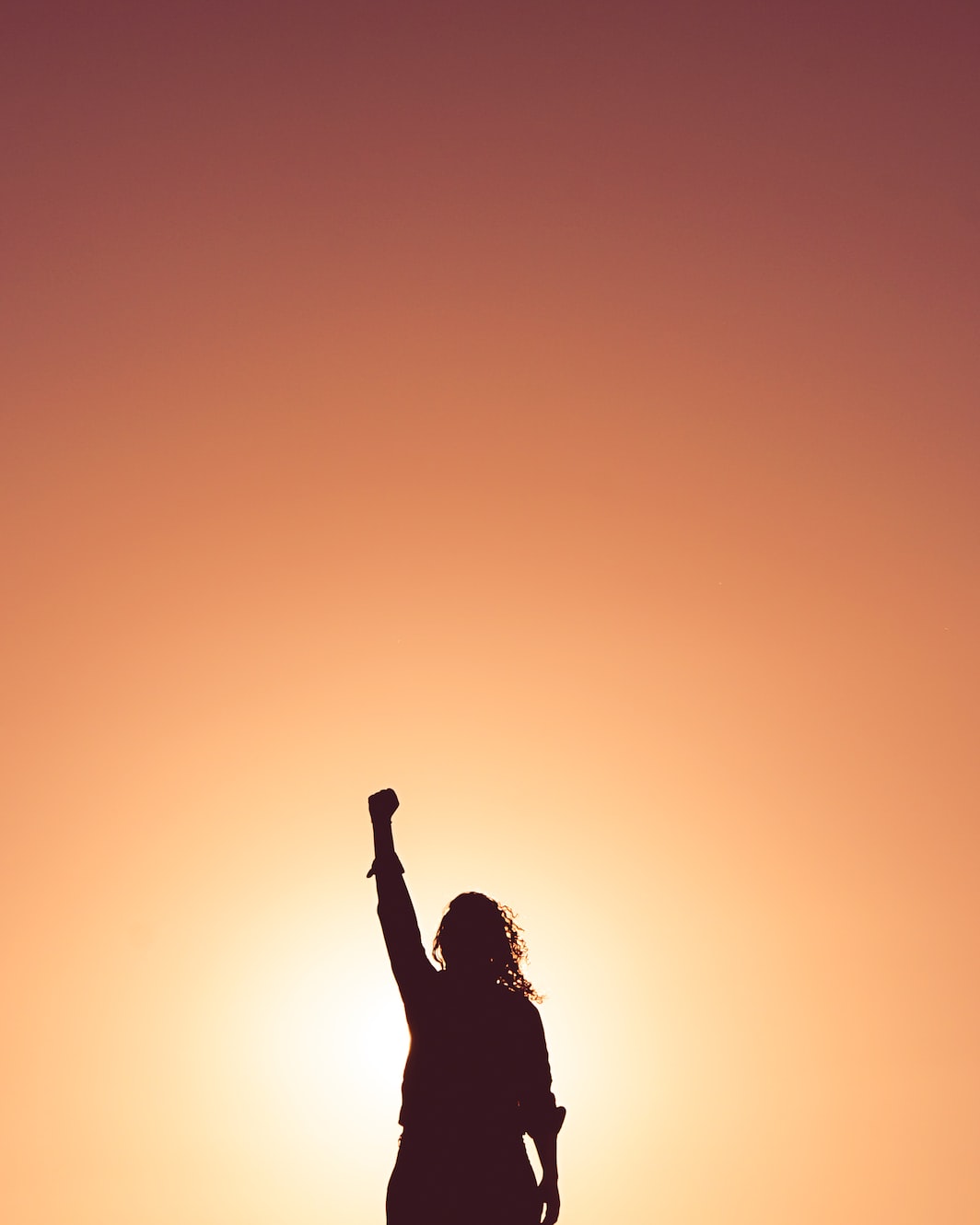 Participants engage in targeted activities, workshops, and simulations to enhance these skills and apply them in real-world scenarios.
You can either develop a program that focuses on leadership skills and qualities, or find the suitable one.
If you're determined to create one it's clear that you should include activities that grow self-awareness, communication skills, teach conflict resolution, and team building.
Persuade the group to explore their leadership potential and provide opportunities for practical application.
#5 FORM A BOOK CLUB
Start a personal development book club where members read and discuss books focused on self-improvement, motivation, or success.
Each member can take turns choosing a book and leading the discussion, allowing for diverse perspectives and valuable insights.
Select a personal development book and invite individuals to join a group book club.
You'll need go set a schedule for reading chapters and organize regular meetings to discuss key concepts, share insights, and explore how the ideas from the book can be applied to all your personal lives.
This doesn't have to include physical meet ups because nowadays virtual meet ups can be scheduled within seconds.
You can even automate this process once you get into the rhythm.
If you would use some book recommendations for books in personal development, mental health and mental well-being genre, you can check out my next posts:
#6 ACCOUNTABILITY PARTNERSHIPS CIRCLES
You can form small groups where members support each other in achieving their personal development goals.
Then facilitate the formation of accountability partnerships within the group.
Pair participants with compatible goals or challenges and encourage them to regularly check in with each other, provide support, and hold each other accountable for taking action.
Create a safe space for open and honest discussions, sharing progress, challenges, and providing constructive feedback.
Set specific goals, meet regularly, and hold each other accountable.
We all need accountability partners.
Or better said, we could all benefit plenty from this, because this is how we can accelerate growth by speeding up the process of accomplishing our plans and activities tied to the particular goal or goals which usually comes with finding such partners.
#7 PEER COACHING CIRCLES
Organize small coaching circles where participants take turns acting as a coach and a client.
This is role playing.
Each person gets a set amount of time to share a challenge they're facing or a goal they want to work on.
The group can provide critique, suggestions, and support to help each individual gain clarity and develop action plans.
Peer coaching circles offer a safe and supportive space for receiving constructive feedback.
Because members can provide honest insights, suggestions, and different perspectives on challenges or areas of improvement.
This feedback helps individuals gain new insights, identify blind spots, and consider alternative approaches to personal development.
GOOD READS
#8 MINDFULNESS MEDITATION SESSION
A mindfulness meditation session is a period of time dedicated to practicing mindfulness meditation which involves intentionally focusing attention on one subject.
It cultivates a state of non-reactive awareness, where people provoke or observe their thoughts, feelings, bodily sensations, and the surrounding environment with a sense of acceptance and curiosity.
You conduct a group meditation session to introduce participants to the benefits of mindfulness if they're unfamiliar.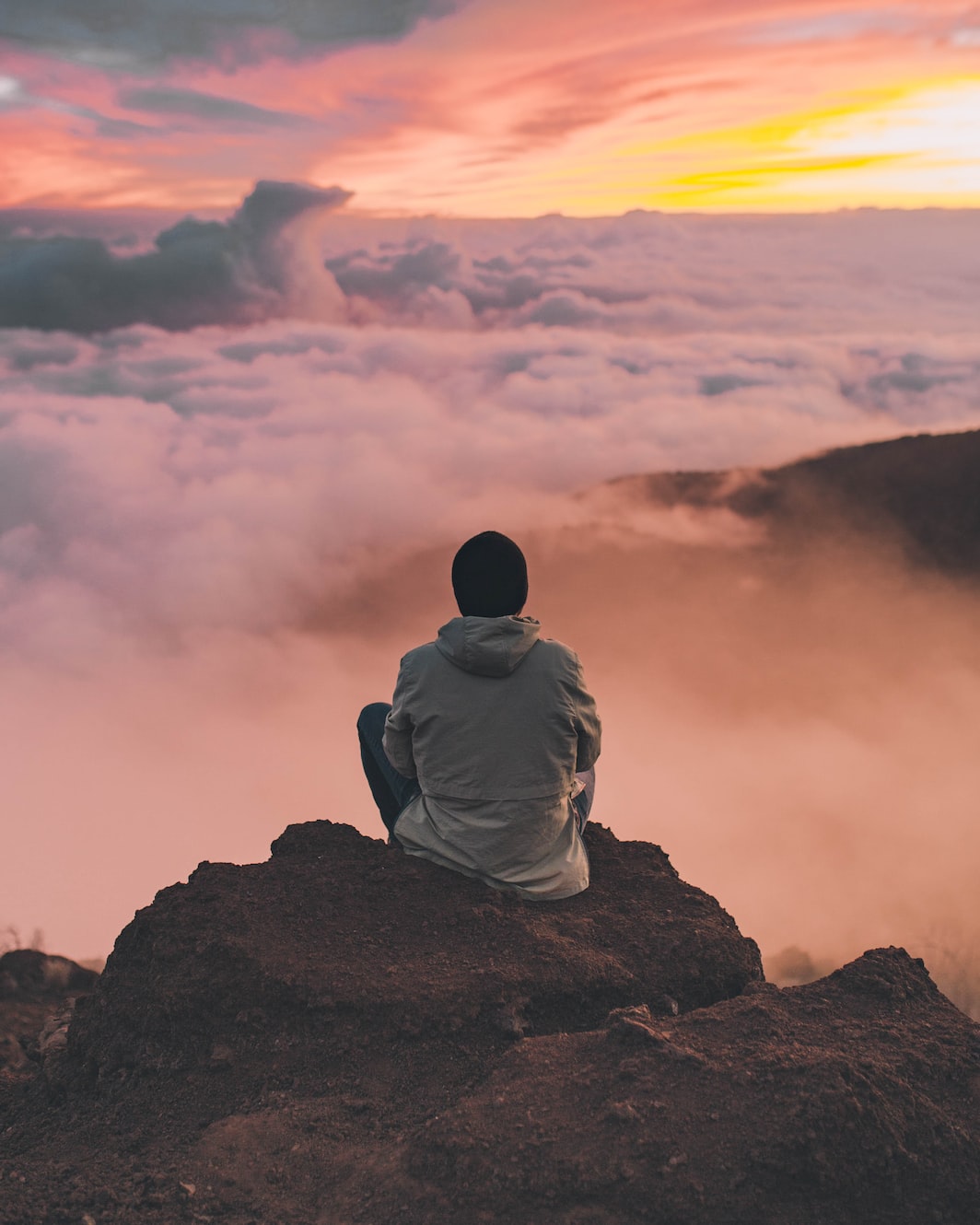 Guided meditation exercises and similar practices can help reduce stress because they:
create calm,
enhance self-awareness because you're going within reducing distractions and chatter, and
improve focus and concentration.
You can arrange group mindfulness or meditation sessions, either in person or virtually.
And you can lead the sessions yourself if you're skilled for this or invite a qualified instructor.
Remember to encourage group members to share their experiences and reflections afterward, this will strengthen your intents and create bonds.
#9 PERSONAL DEVELOPMENT RETREAT
A personal development retreat is a dedicated period of time, typically spanning a few days to a week, where people come together in a peaceful and immersive environment to focus on their personal growth, self-reflection, and self-improvement.
These retreats offer them an opportunity to step away from their daily routines, obligations, and distractions and engage in transformative experiences that will improve their well-being in some way.
You can plan a weekend retreat focused entirely on personal growth and self-discovery, and when planning, it's essential to consider the goals, preferences, and needs of the participants.
Creating a well-rounded schedule that combines self-reflection, learning experiences, and rejuvenation activities can help ensure a transformative and impactful retreat experience.
Make sure to incorporate workshops, coaching sessions, physical activities, and downtime for reflection.
And most importantly, create a nurturing and supportive environment where participants can explore their inner selves and develop actionable plans for personal development.
#10 SKILL EXCHANGE WORKSHOPS
Skill exchange workshops provide a platform for individuals to share their expertise, knowledge, and skills with others in a structured and interactive setting.
These workshops create opportunities for learning, growth, and the development of new abilities.
This can cover a wide range of areas, such as marketing, writing, photography, cooking, coding, painting, or any other skill that participants possess and are willing to teach.
Encourage group members to share their expertise by organizing skill exchange workshops.
Each participant can teach others a skill they excel in, such as public speaking, time management, or creative writing.
This fosters a supportive learning environment and allows individuals to develop new skills.
Plus, skill exchange workshops offer a chance for networking and building a community of like-minded individuals who can help each other in different life areas or situations.
#11 GOAL-SETTING WORKSHOP
A goal setting workshop is a structured session designed to help clarify goals, set meaningful objectives, and create a plan of action to achieve those goals.
More precisely, these workshops provide guidance, tools, and exercises to support participants in the process of goal setting.
You can host a workshop focused on effective goal-setting strategies.
You or someone else can teach the group how to set SMART goals (Specific, Measurable, Achievable, Relevant, Time-bound) and guide them through the process of creating actionable plans to support the goals.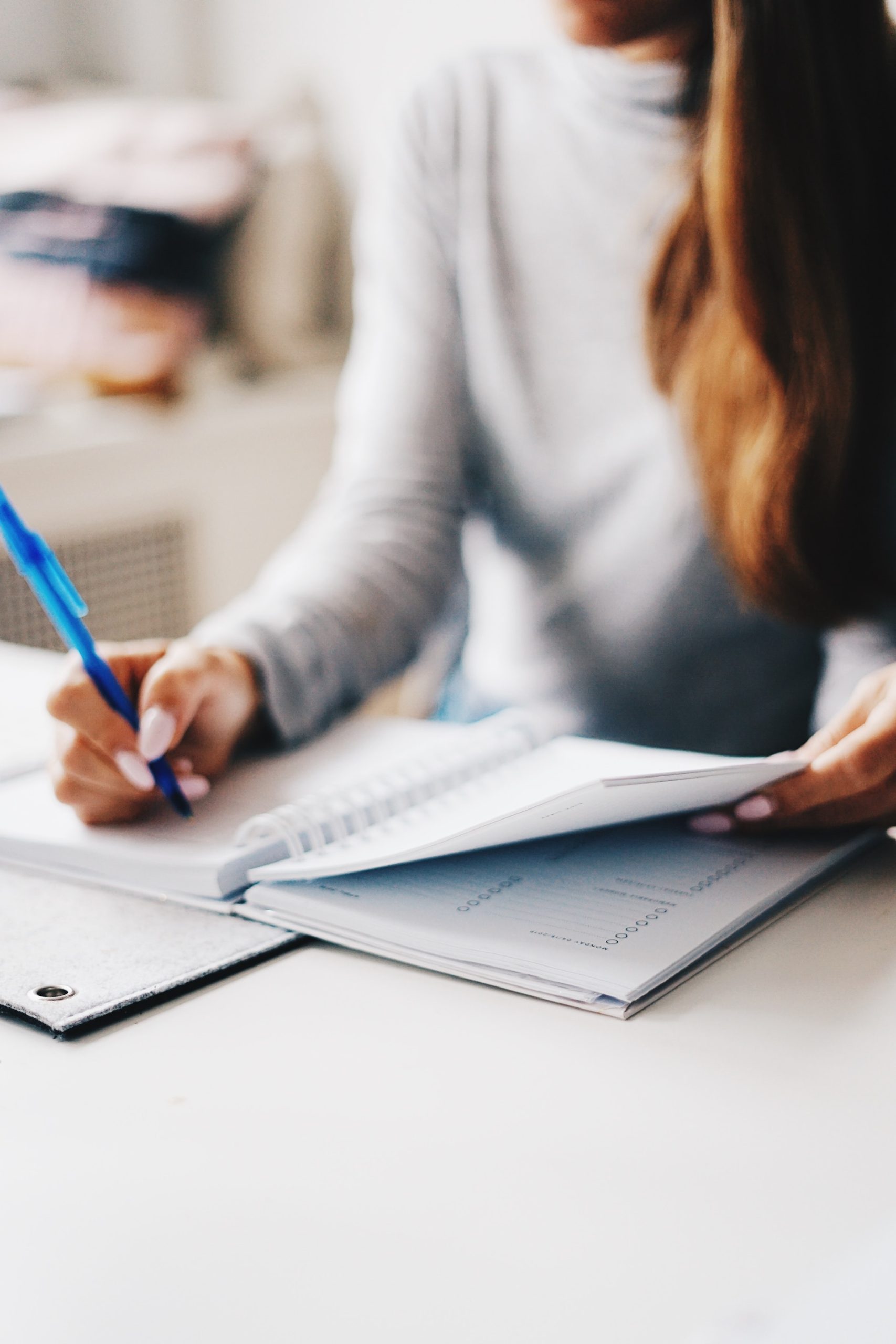 It would be great to provide templates and resources to help the members stay organized and motivated.
Conduct interactive workshops and provide worksheets and exercises that guide the group.
Finally, motivate participants to share their goals with the group, to inspire accountability and support.
#12 OUTDOOR ADVENTURE RETREAT OR TEAM BUILDING ACTIVITIES
Plan a retreat or day trip centered around personal growth and outdoor activities.
Combine physical challenges like hiking trips, scavenger hunts or team-building exercises with reflective exercises such as journaling or group discussions.
These activities provide opportunities for individuals to step out of their comfort zones, build trust, discover innner strengts, and develop valuable interpersonal skills.
Arrange outdoor activities that promote teamwork, communication, and problem-solving.
#13 EXPERT GUEST SPEAKER WORKSHOP SERIES
Invite experts, teachers, or motivational speakers from various fields related to personal development to give talks at a series of events.
They can conduct presentations, workshops or training whatever suits the best regarding the topic of the talk.
These topics could include resilience, emotional intelligence, goal achievement, leadership, time management, communication techniques, or overcoming limiting beliefs.
And so many more, of course.
Obviously, you'll have to pick the best for your particular group.
It's a good idead to allow enough time for Q&A sessions to engage the audience and facilitate meaningful conversations.
Tell participants to engage with the speaker, ask questions, and discuss insights as a group.
#14 STRENGTH-BASED ACTIVITIES
Strength-based activities are exercises or practices that focus on identifying and leveraging individuals' strengths, talents, and positive qualities.
These activities aim to provoke self-awareness, build confidence, enhance motivation, and promote personal growth by tapping into what members do best.
Strength-based activities often begin with a strengths assessment, which involves identifying and understanding one's unique strengths and positive qualities.
Engaging in strength spotting activities also involves observing and recognizing strengths in others.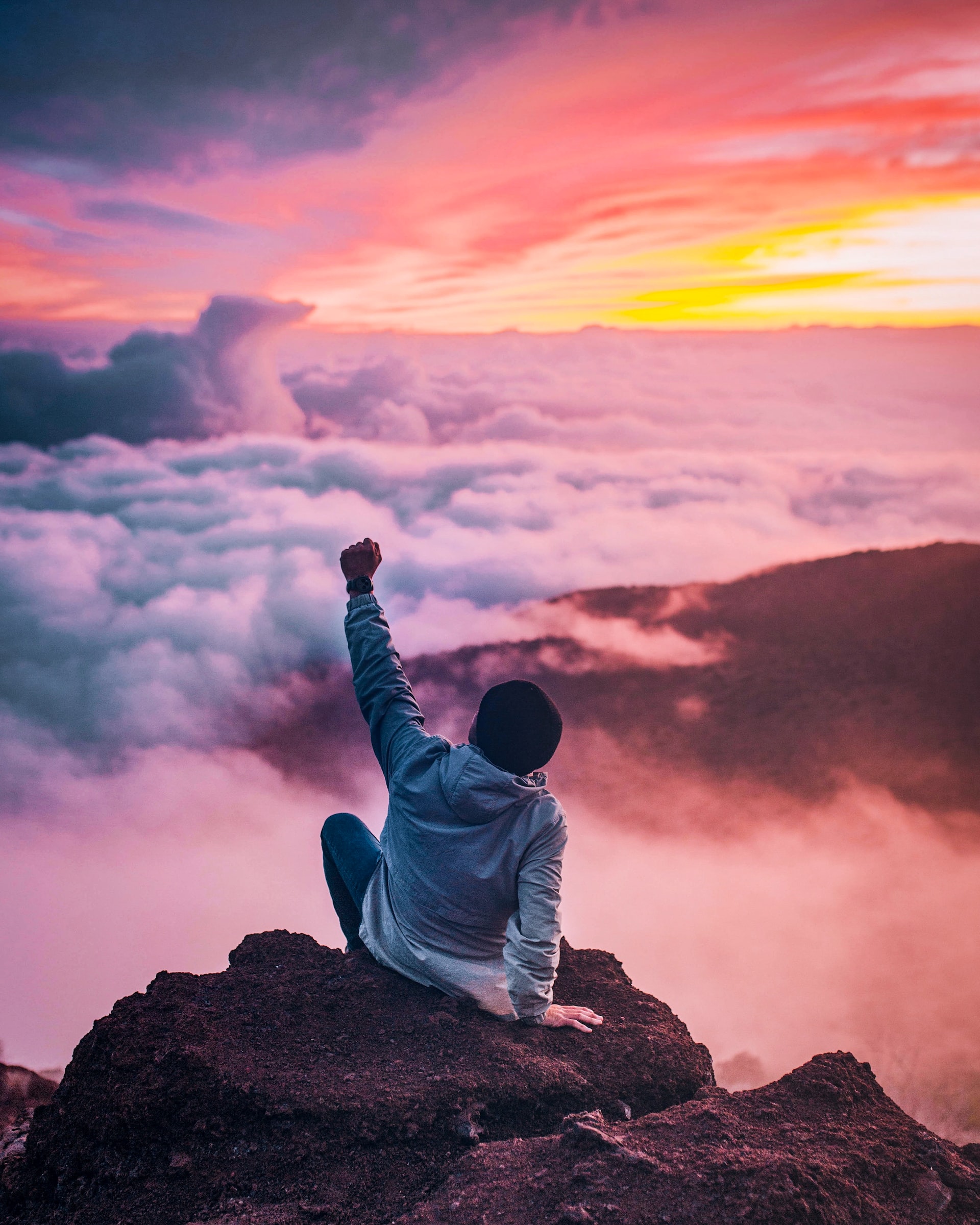 Moreover, participants are encouraged to actively seek out and acknowledge the strengths, talents, and positive qualities of their peers or team members.
These activities can involve pairing individuals or forming teams based on complementary strengths, because by leveraging each other's strengths, participants can work collaboratively, combining their unique abilities to accomplish shared objectives.
Help the group identify their strengths and talents through activities like strengths assessments or interactive exercises.
And suggest them to share their strengths with the group and explore ways to take full advantage of them in their personal and professional lives.
#15 GRATITUDE CIRCLE
Gratitude circles, also known as gratitude sharing circles, are activities where individuals gather to express and share their feelings of gratitude.
By focusing on appreciating things you have in your life you're acknowledging where you are and growing acceptance which allows you to slowly start moving towards things you want to experience in your life, while being grateful for all your previous ones that brought you here.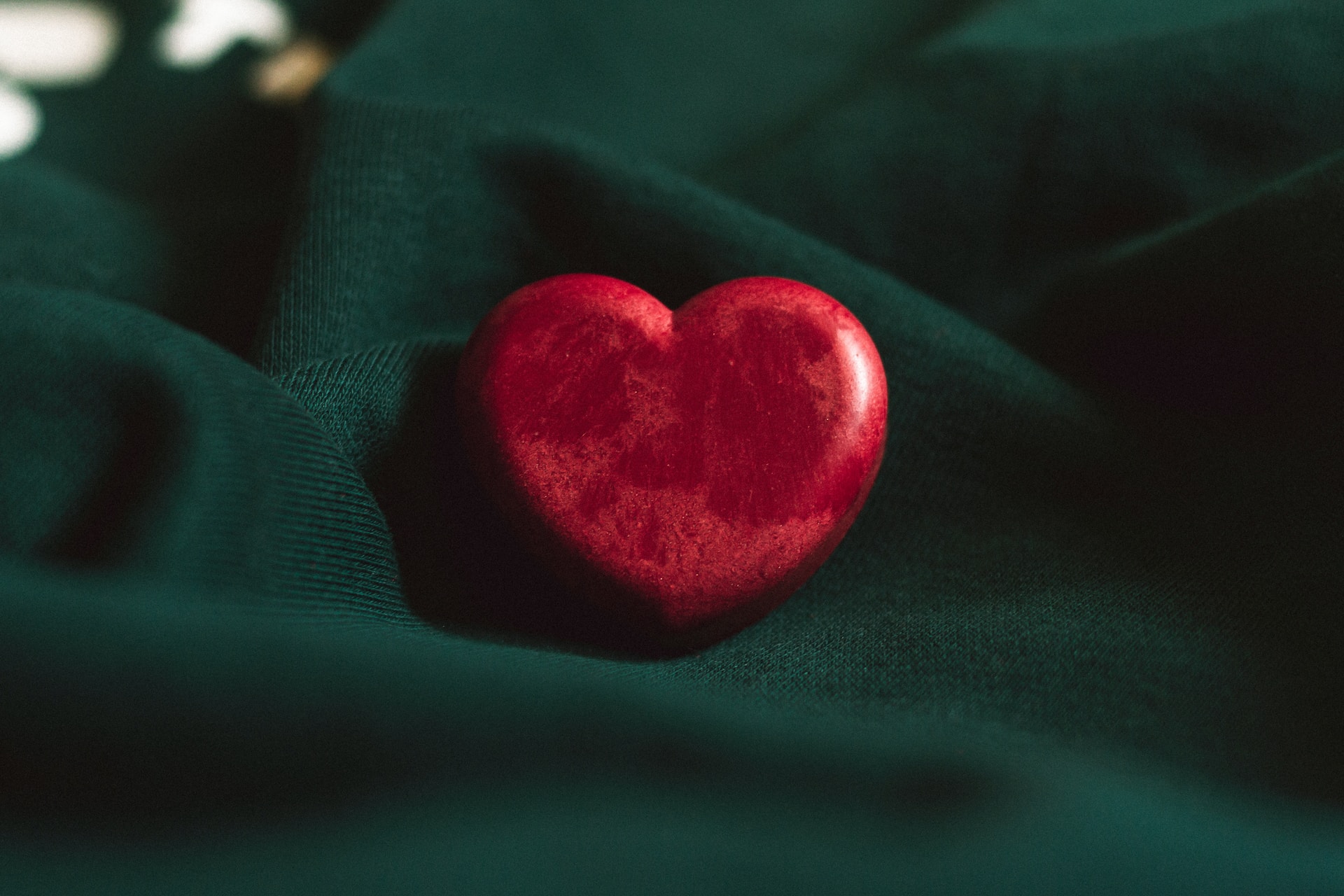 It is shown that practicing gratitude can lead to various benefits, including:
Improved physical health, such as better sleep, reduced blood pressure, and a strengthened immune system.
Enhanced psychological well-being, including increased happiness, life satisfaction, and overall positive affect.
Reduced symptoms of depression and anxiety.
Increased resilience and ability to cope with stress and adversity.
Better relationships and increased social connection.
Heightened levels of positive emotions and a decreased focus on negative emotions.
Greater optimism and a more positive outlook on life.
Conduct a gratitude circle where participants take turns sharing something they are grateful for.
This activity helps build positivity, appreciation, and a community among group members.
#16 CREATIVE EXPRESSION SESSION
A creative expression sessions are facilitated sessions aimed to encourage individuals to explore and express their creativity through various artistic mediums and deliver a safe and supportive environment to tap into your imagination, unlock creative potential, and use art as a means of self-expression.
These sessions are about freedom to explore and express yourself without judgment or limitations.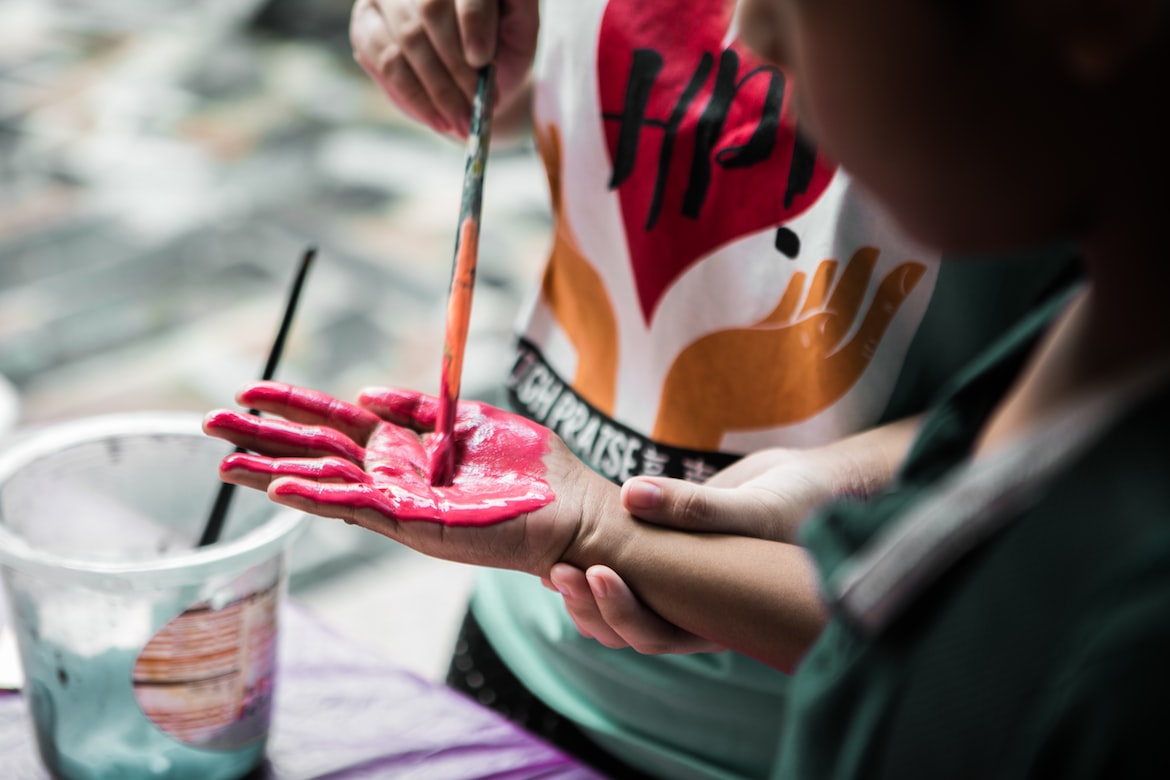 Participants are encouraged to let go of self-criticism and embrace the process of creation as a form of personal exploration and discovery.
The session facilitator guides the group through a series of exercises designed to spark creativity, encourage experimentation, and inspire self-expression. Exercises may involve prompts, themes, storytelling, visualization techniques, or structured activities to stimulate the creative process.
Organize a session that encourages creative expression, such as painting, drawing, writing, or crafting.
Creative activities provide an outlet for self-discovery, introspection, and personal growth.
#17 NETWORKING EVENTS
Networking events are gatherings or organized activities where individuals come together to establish and foster professional connections, share knowledge, and create opportunities for collaboration and career growth.
Those events offer a platform for individuals to expand their network, exchange ideas, and build relationships within their industry or professional community.
Networking events often feature discussions, panel sessions, or presentations that cover relevant industry topics or trends.
These types of sessions provide opportunities for individuals to exchange ideas, gain insights from industry experts, and broaden their knowledge base.
Engaging in conversations around industry challenges, innovations, and best practices can spark new ideas and perspectives.
Arrange networking events where participants can connect with like-minded individuals and professionals in their fields of interest.
#18 SELF-CARE AND WELLNESS WORKSHOPS
Self-care and wellness workshops are designed to promote and enhance individuals' physical, mental, and emotional well-being.
These workshops provide participants with tools, strategies, and practices to prioritize self-care, manage stress, and cultivate a healthier and more balanced lifestyle.
Workshops focus on introducing participants to various self-care practices that nourish the mind, body, and soul.
This may include techniques such as mindfulness, meditation, yoga, journaling, deep breathing exercises, relaxation techniques, or time management strategies.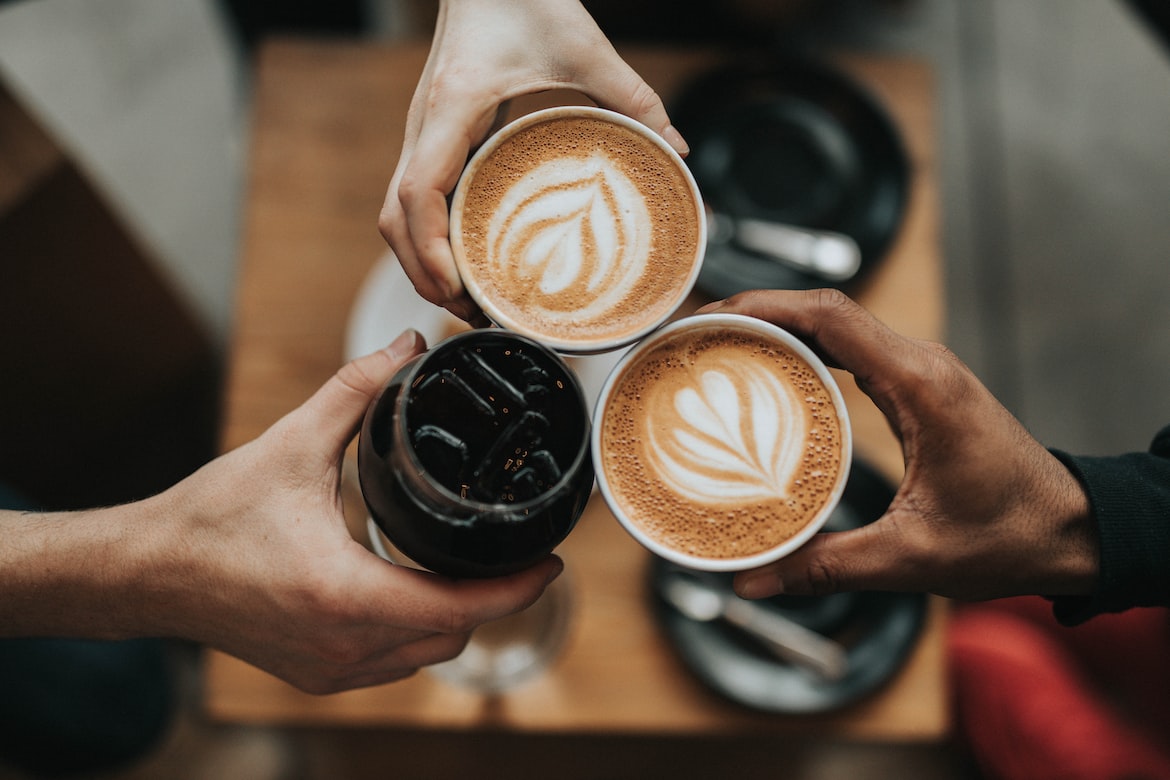 Group members can learn how to incorporate these practices into their daily routines to reduce stress, enhance resilience, and promote overall well-being.
Design or find a workshops focused on self-care practices and holistic wellness.
Topics could include stress management, mindfulness, nutrition, fitness, and emotional well-being.
Provide practical tools and techniques that participants can incorporate into their daily lives.
You may be interested to read later:
#19 PERSONAL REFLECTION RETREAT
A personal reflection retreat is a dedicated period of time where people withdraw from their daily routines and responsibilities to engage in deep introspection, self-discovery, and personal growth.
It is an intentional and focused experience that allows individuals to reflect on their lives, gain clarity, and cultivate a deeper understanding of themselves.
Personal reflection retreats provide a quiet and secluded space where individuals can disconnect from external distractions and create an environment suitable for self-exploration, and create the necessary mental and emotional space to reflect on their thoughts, feelings, and experiences.
Plan a retreat dedicated to personal reflection and self-discovery.
Create a peaceful and introspective environment where participants can engage in journaling, meditation, and deep introspection.
Offer prompts and guidance to facilitate meaningful self-reflection.
#20 VISION BOARD WORKSHOP
Organize a group session where participants will create vision boards to visualize their goals, aspirations, and dreams.
Have participants create a vision board together, where they can cut out images, words, and phrases that represent their goals, dreams, and aspirations.
Provide magazines, scissors, glue sticks, and large poster boards.
Don't forget to ask members of the group to be creative and open to sharing their visions with the group, fostering discussion and inspiration.
Inspire them to share their vision board with the group, verbalize their goals, and brainstorm ways to support each other in achieving them.
#21 SELF-DISCOVERY COHORTS
Self-discovery cohorts are immersive experiences designed to help individuals explore their inner selves, uncover their passions, strengths, values, and purpose, and gain a deeper understanding of who they are.
They provide a supportive and guided environment for self-reflection, introspection, and personal growth.
Understanding personal values is an integral part of self-discovery.
These experiences often guide participants through exercises aimed at identifying their core values—what truly matters to them.
By clarifying personal values, individuals gain a compass for decision-making, goal-setting, and living a life that is aligned with their authentic selves.
Facilitate cohorts that guide participants in exploring their values, passions, and life purpose.
Activities such as self-assessment questionnaires, storytelling exercises, and group discussions can aid individuals in gaining clarity and direction in their personal lives.
You may want to read also:
#22 EMOTIONAL INTELLIGENCE TRAINING
Emotional intelligence (EI) training is a specialized for developing and enhancing individuals' emotional intelligence skills.
Emotional intelligence refers to the ability to recognize, understand, and manage our own emotions and deal with emotions of others effectively.
These training programs provide participants with the knowledge, tools, and strategies to cultivate greater emotional awareness, empathy, and interpersonal effectiveness.
This training is particularly relevant for leaders as it directly impacts their ability to lead and inspire others.
Leadership-focused programs delve into the application of emotional intelligence principles in leadership roles.
Participants learn how to create emotionally intelligent work environments, motivate and engage their teams, and lead with authenticity, empathy, and resilience.
You can organize training sessions on emotional intelligence, emphasizing self-awareness, empathy, and effective interpersonal interactions.
Provide activities and scenarios that promote emotional intelligence development and allow participants to practice empathy and active listening.
#23 ACTION PLANNING AND IMPLEMENTATION TRAINING OR PROGRAM
Action planning and implementation training is a training designed to help effectively plan, execute, and achieve goals.
It provides participants with the knowledge, tools, and strategies to develop actionable plans, overcome obstacles, and drive successful implementation.
Action planning involves breaking down goals into manageable tasks and creating a roadmap for implementation.
Training programs teach participants effective action planning techniques, such as identifying key milestones, prioritizing tasks, assigning responsibilities, and setting deadlines.
Host training dedicated to helping participants create action plans and take concrete steps towards achieving their personal development goals.
Offer guidance on breaking down goals into manageable tasks, setting milestones, and overcoming obstacles along the way, or bring an expert.
#24 VOLUNTEER COMMUNITY SERVICE
Volunteer community service is a powerful personal development activity that not only benefits the community but also provides individuals with valuable opportunities for growth and self-improvement.
Engaging in volunteer work allows group members to contribute their time, skills, and energy to causes they are passionate about while experiencing personal transformation.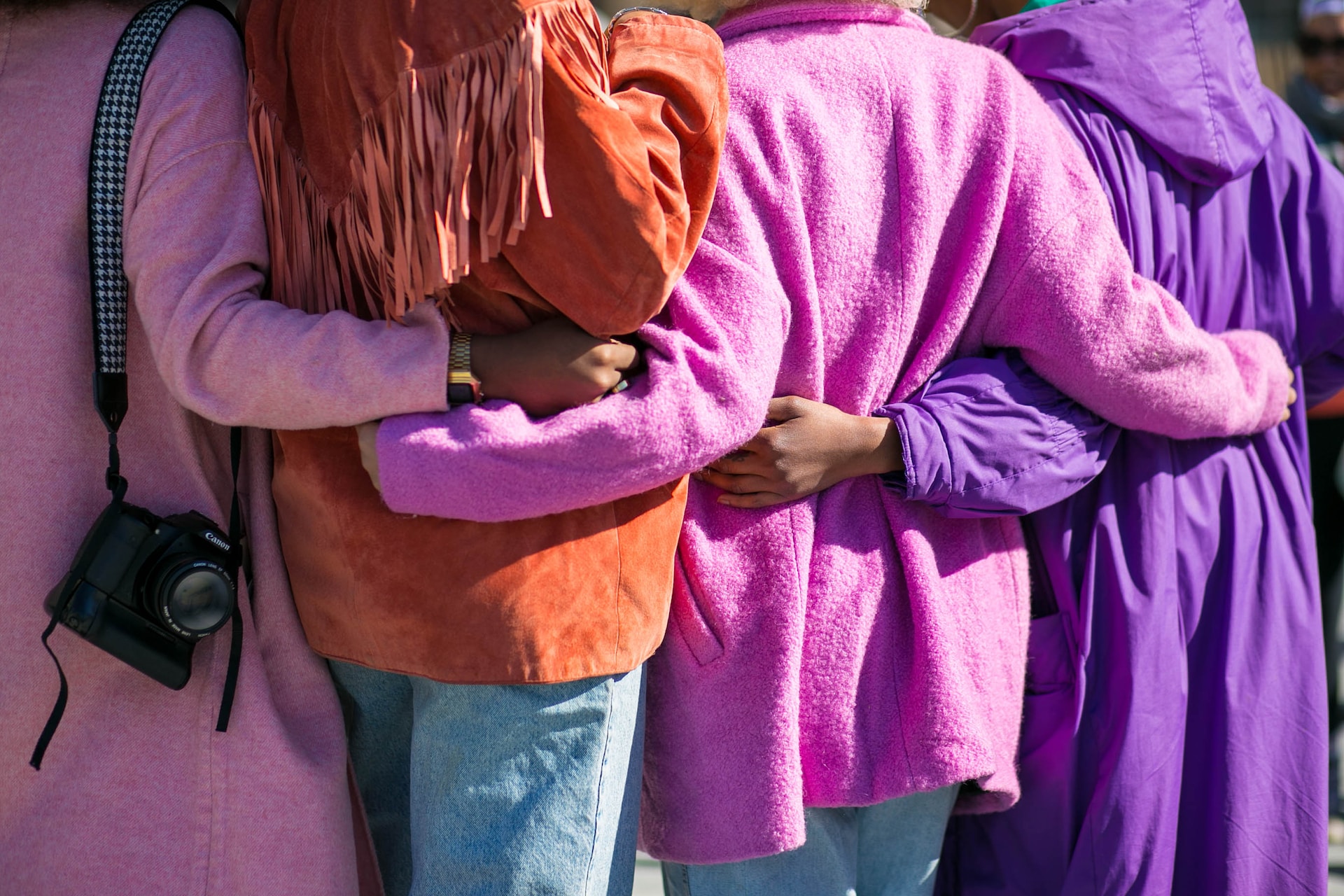 Besides promoting personal growth, being a part of service-oriented projects also strengthens empathy.
You can take charge to organize group volunteering activities to give back to the community.
After each activity, encourage participants to reflect on their experiences and discuss how it impacted them and their personal development.
Latest Post
Recommended Resources For You:
FINAL THOUGHTS ON PERSONAL DEVELOPMENT ACTIVITIES FOR GROUPS
The power of coming together, sharing experiences, and supporting one another on the path of self-improvement can lead to profound transformations and lasting impact.
Through team-building workshops, peer coaching circles, mindfulness sessions, and skill exchanges, we have discovered a plethora of personal development activities for groups that foster connection, enhance self-awareness, and ignite motivation within groups.
These activities offer a unique blend of learning, support, and accountability that propels your group towards their goals while nurturing a sense of community and shared success.
By engaging in these activities, groups can transcend the limitations of individual efforts and tap into the collective wisdom, energy, and inspiration that comes from working together.
They create a safe and empowering space where individuals can step outside their comfort zones, challenge themselves, and grow exponentially.
The beauty of group-based personal development activities lies not only in the individual growth it facilitates but also in the ripple effect it creates.
As each member of the group experiences personal transformation, their newfound knowledge, skills, and positive mindset radiate outward, influencing others and creating a positive feedback loop of growth within the community.
So, whether you're leading a team, organizing a community group, or simply gathering a circle of individuals committed to personal development, consider the immense value that personal development activities for groups can bring.
I hope you've chosen your favorite personal development activity or activities for your special group by now and I'll see you in the next post! 👋 Before you go, read my post:
3 Biggest Mistakes With Self-acceptance