In this post, we'll talk about transformational personal development programs and classes that you can attend online now, hosted inside of Mindvalley Membership, the biggest personal growth company there is.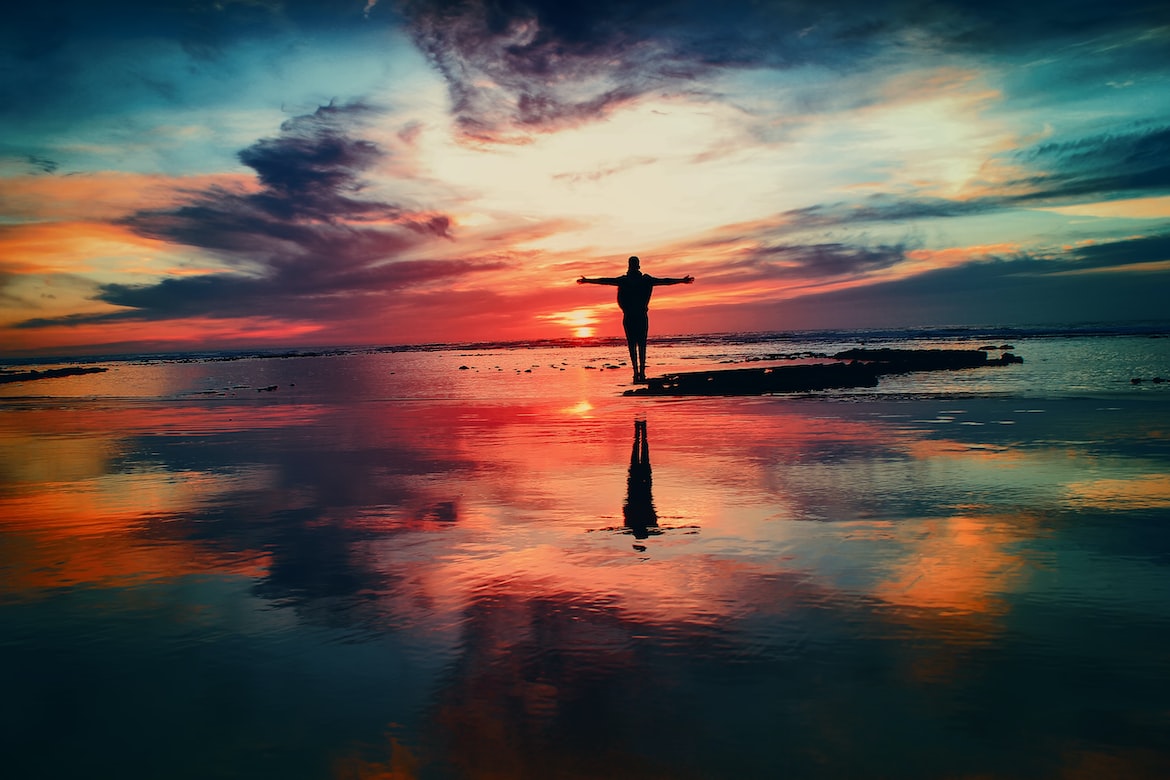 30+ Online Personal Development Classes And Programs For Transforming Your Life As You Desire (Personal Growth Platform)
This means I won't talk about what personal development is or why it's important, because you already know that since you're here.
But I will say that what matters most is how committed you are to expanding your self-growth, because that will determine how far you're willing to go as well as how much you'll accomplish.
If you're really serious about living authentically which means that you are ready to move on from just curiously reading about it and start implementing the necessary steps, then I got good neews for you.
There are resources that will help you do exactly that so you can live the life you strive to live, deserve to have, that's aligned with your core values and therefore worth living.
Let's not waist both your and mine precious time and begin exploring then immediately!
This post has affiliate links which means that we make a commission from qualifying purchases at no additional cost to you. For more information read our Affiliate disclosure.
Note: Even though I am a licensed clinical social worker (LCSW), I am not your licensed clinical social worker (LCSW). This means engaging with our website is not considered a professional social worker and client relationship. This also means you should not consider this information as professional advice. Although we do put in every reasonable effort to provide the most accurate and reliable information, this does not replace professional advice, and you should not rely only on them. You still might need to consult a professional to introduce your particular situation, issue, problem, or position. Read our full Disclaimer here.
Personal development platforms serve as digital companions on your journey of self-improvement. They offer a range of tools, resources, and guidance to enhance various aspects of your life, such as goal setting, habit formation, stress management, relationship building, and overall well-being.
Online personal growth platforms typically provide video-based courses, interactive exercises, assessments, and sometimes community features to enhance the learning experience and usually allow learners to access course materials at their own pace and offer certificates or completion badges upon finishing courses.
It's worth exploring these platforms to find courses and resources that align with your specific personal development goals and interests, just leep in mind that each platform has its own pricing models, course catalog, and features, so you can choose the one that suits your needs best.
You may want to check out later:
WHICH PERSONAL DEVELOPMENT ONLINE CLASSES YOU CAN ATTEND FOR FREE
Mindvalley personal growth platform offers FREE classes you can join to see what it's about, and then you can choose to continue learning inside the membership where you'll get the whole program and 100+ other programs besides the one you've initially chosen. So you'll get all of the Quests I'll be mentioning in the post and more that are not mentioned here.
So their free personal growth classes are called Masterclasses, while the full courses or programs you get access to when you join the Membership are called Quests.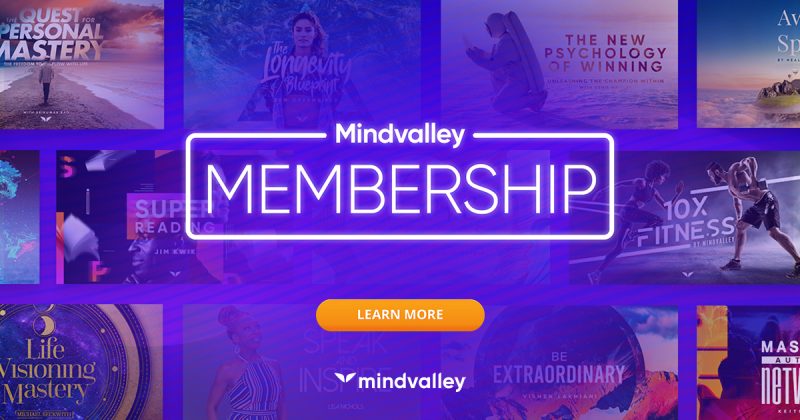 Each Quest is unique in terms of:
how long it lasts (how many days, but you can binge watch or go slower and have your own pace however you like)

what skills you gain

which tools you start implementing

the category of personal development to which it belongs

the teaching style

the practicing style

the resources that go along with the video lessons.
But in general, they are actionable, insightful, easily followed, greatly articulated, not pushy or imposing, informative, authentic, supportive, and generously designed so that you get the tools you need and start implementing.
Each lesson ends with a call to action for the day. And the lessons usually don't go over 20 minutes each (some are much shorter), so that you can easily include them in your daily routine without negatively affecting your daily tasks.
If you want to create a habit around personal growth activities, it would be amazing if you would start your day with them and invest those 20-60 minutes or an hour to your personal growth.
For me, this makes a big difference in how my day turns out.
Firstly because this is a form of self-care, it's an investment in my personal growth, and is an intentional way to start the day which influences the whole day and increases the probability that the day will be more intentional.
What you can expect once you begin engaging with this platform is:
true self-discovery so that you can start identifying your real preferences, aspirations, goals, and dreams
setting meaningful goals that have the potential to fulfill your need for self-actualization as opposed to only living on someone else's terms and building someone else's dream in order to be accepted by the environment and perceived as successful
liberation from fabricated societal expectation and norms that not only don't serve you, but are in fact representing oppression which is suffocating your soul that only wants you to live in alignment with whom you truly are and not what society expects you to be
to finally awaken your authenticity by letting yourself be visible as opposed to being shy or ashamed of who you are deep down or what you want behind the closed doors
to acquire skills to make life decisions aligned with your core values and true desires coming from the depth of your being
begin stepping into your potential and move towards reaching full potential unique for you and different from anyone else's in the world
become skilled at self-love that holds the key to building the life of your dreams
finally become comfortable in your own skin, doing your own thing, and going where you truly want to go in life
build the life you are proud to call your own and experience lasting fulfilment because your consciousness is so expanded that you don't need to worry about whether things will work out for you ever again, as now you have skills and support to make them work.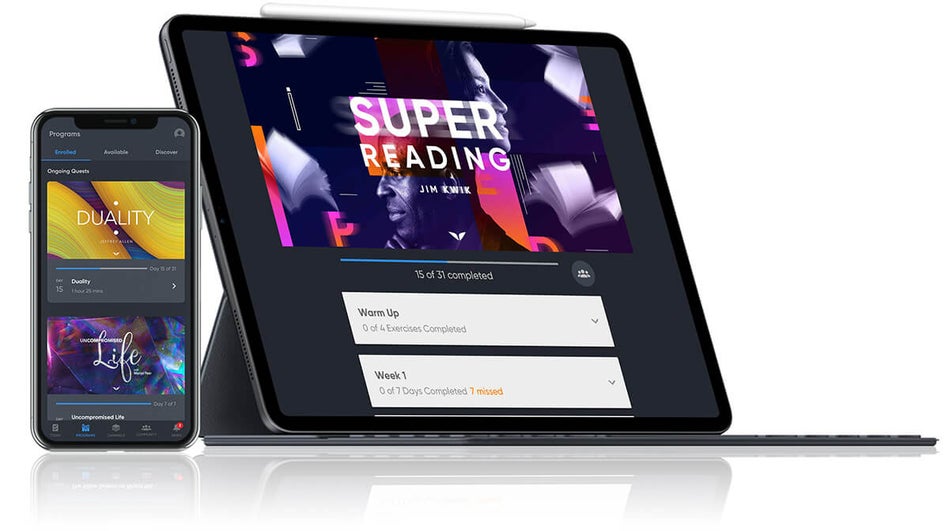 Considering it might become overwhelming once you get access to all those Quests, it would be wise to create some structure for yourself so that you get the most out of the membership. If you create the structure you'll achieve more.
Try not to "chase the shiny objects" and focus on those that interest you the most right now and then keep moving to others. Even though you'll get 60+ programs you don't need to go through every singles quest (but you obviously can).
It's about quality and results and not about whether or not you'll use every program you own.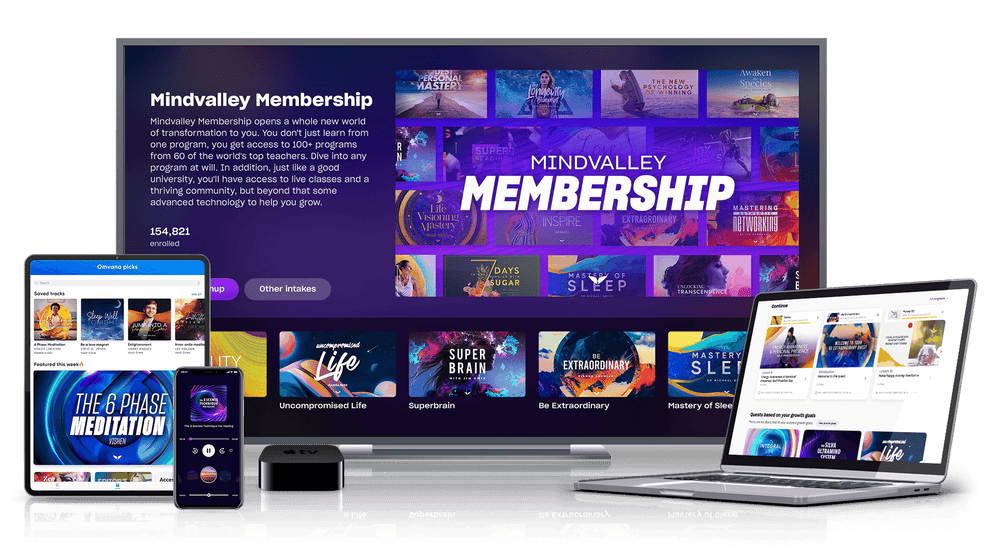 And when teachers provide you with a framework, it's best to start implementing right away, because usually a single course from any expert will provide the results you want to see, but only after you've done the work that they tell you to do.
I suggest that you go and listen to one of the Masterclasses that's the most entising to you and then decide what you should do, if you're going to go for a monthly or a yearly option.
Just a little heads-up – if some of the free masterclasses aren't available this means that they're being updated so you can attend some other to see what it's all about. But don't worry, the program on that topic will be inside of the membership once you join.
You may want to check out this post later:
This choice mostly depends on whether or not you're ready to fully commit to your self-growth or just want to dip your toes into how focusing more on personal development and benefiting from it feels and looks.
If you're finally ready for commitment, you should go for the yearly option, as it will save you a lot of money. 
On the other hand, if you're unsure but you're interested to start:
experimenting,

exploring,

going your own way or doing your own thing

exploring how to live more authentically,
learning more about yourself,

asking some deep questions, and

focussing on your authentic self,

instead of to keep torturing yourself with what other people are thinking or doing (better than you), I suggest you try it for one month and see.
They also offer refunds, and they won't ask you anything and won't care if you've already gone through some Quests and started using the tools the Quests taught you already.
HOW TO APPROACH PERSONAL DEVELOPMENT BEST AND HOW MINDVALLEY PERSONAL GROWTH PLATFORM APPROACHES IT
Personal development journey isn't something you should try to copy from others because we're all different and may be at different stages of growth, for example, in our spiritual growth. (This is not meant to be understood as religious, but it can include religion.)
That's why Mindvalley cleverly and wisely calls their courses inside their membership Quests.
And they will always invite you to continue with your personal growth quest either by taking other related quests or by exploring by yourself while implementing all the tools they give you inside each Quest.
You will not find what they're offering anywhere because they're choosing the best of the best experts from around the world who are known for their work, excellence, and contribution!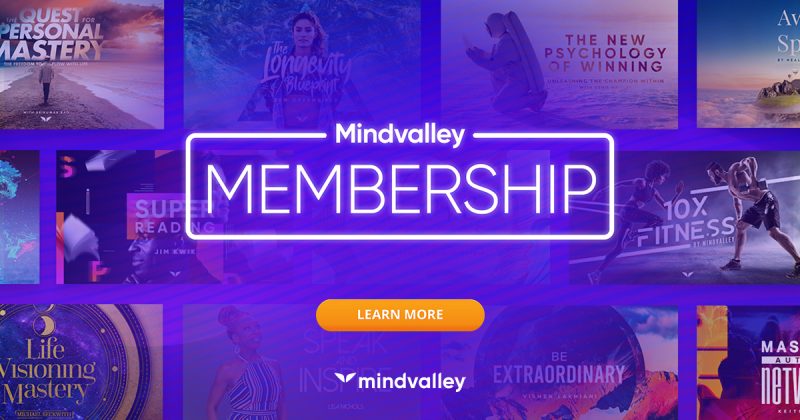 The experts have generously shared what they know and what they've learned and experienced over many years, and they are willing to pass on their abilities and skills to others. They want to give you everything in their topic that they teach inside their Mindvalley quest so you achieve your transformation.
They even keep welcoming students to share the tools they're teaching in the Quest with others around you, because they want to help as many people as possible and make the world a better place.
Not to mention that for a single monthly price, you get to save thousands and thousands of dollars that you'd have to invest if you were to get their program (or any other program) separately.
I will mention my favorites that I believe will be of most benefit and use to my devoted readers.
But I will mention a few in other areas or on other topics that might be interesting to others as well.
First, let's mention what you'll get inside the membership for a single price.
Inside the membership, you will find:
Full access to Mindvalley's entire curriculum of best-in-class programs for transforming every dimension of your life. (100+)
2. Weekly Mindvalley Live sessions featuring today's biggest trainers, bestselling authors, and celebrities.
3. Full access to Mindvalley Meditations, featuring a vast selection of guided and ambient meditation audios for deep inner transformation.
4. Access to Mindvalley's private social network, where you can connect, share wisdom, and grow with fellow members in your city and around the world.
You can find more details on what you will get, on the membership's sales page.
PERSONAL DEVELOPMENT CATEGORIES ON THE MINDVALLEY PLATFORM
Personal growth categories on Mindvalley platform are:
Mind

Body

Soul

Career Growth

Entrepreneurship

Relationships
Categories Soul, Relationships and Mind have programs that offer guided meditations inside the quests. So if you're fan of meditation and have experienced benefits of this practice (or want to start experiencing it) you should begin with those 3 categories first.
Now, I'll mention programs I recommend to Joanna Bel's readers. If the program has a link to a free masterclass you can go and attend whichever you choose immediately, and if I haven't provided the link, I recommend that you enroll in those programs once you choose to get inside.
MY RECOMMENDATIONS FOR JOANNA BEL'S READERS (you'll find the links to the FREE Masterclasses or personal growth programs if the classes aren't available):
Conscious Parenting Mastery by Dr. Shefali Tsabary, to embrace a new model of parenting that will enable you to raise authentic, confident, and well-adjusted kids after you break free from the parenting norms that don't serve you or your child.
Becoming Focused And Indistractible (not indestructible 🙂 )  by Nir Eyal, a habit formation expert and bestselling author for regaining your focus and productivity in a distraction-filled world and becoming indistractable in this empowering program. And help your kids become it too.
Live by your own rules by Kristina Mand-Lakhiani for rediscovering your true self and designing a life of uncompromising authenticity and fulfillment in this soul-affirming journey with Mindvalley's co-founder.
Conscious uncoupling Katherine Woodward Thomas for experiencing happiness even after a relationship ends with the iconic post-relationship methodology by relationship therapist Katherine Woodward Thomas – and discovering how to release grief and open your heart to love again.
The Integral Life by legendary modern philosopher Ken Wilber, an exploration of his signature integral theory – uncover how you can embody it for a life of deeper fulfillment, self-actualization, and impact. The Integral Life gives you something far more valuable: an 'operating manual' for thinking, growing, and being the most whole and fully realized version of yourself.
Sixth Sense Superpower by Sonia Choquette the world's premier intuition teacher, who guides you to harness and trust your inner guidance – and create an authentic life beyond the limits of emotion and intellect. A 20-day program for reclaiming, amplifying, and forging unconditional trust in your intuitive intelligence, where your biggest breakthroughs won't be learned or intellectualized, but rather felt through immersive encounters with your inner voice – and the instant clarity, courage, and creative energy you gain through them.
The 6 phase meditation is the Mindvalley founder's Vishen Lakhiani's unique approach to meditation for peak performance – based on the distillation of hundreds of personal growth books and the latest mind science.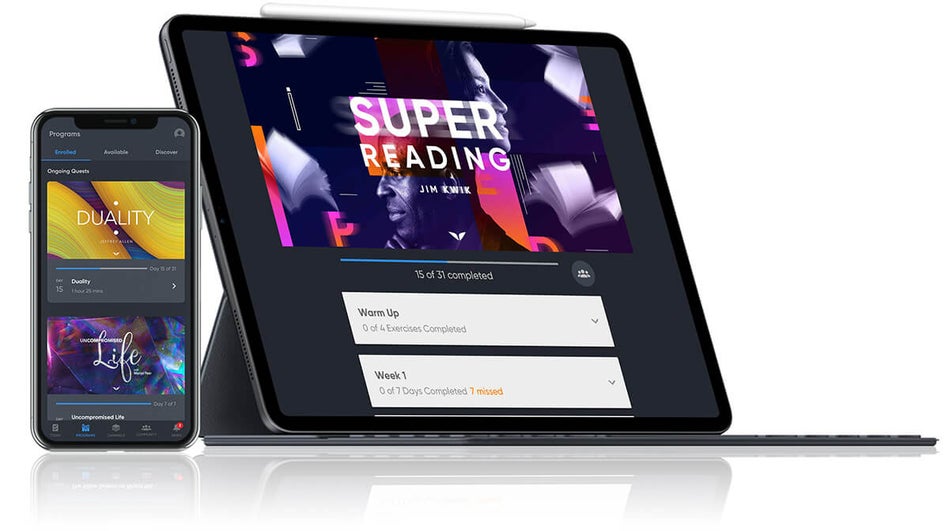 Everyday bliss by Paul McKenna for stepping up to a life of extraordinary bliss and calm with celebrity hypnotherapist's signature tools and techniques that reprogram your mind and body for freedom from stress.
Be Extraordinary, with Mindvalley founder Vishen Lakhiani as he empowers you to achieve higher states of consciousness, tap into your fullest potential, and bend your life's reality.
Be Extraordinary for Teens program, also hosted my Vishen, features 10 daily micro-episodes designed to elevate your teen into their best self- all hosted on Mindvalley's revolutionary Quests learning platform. In just 20 minutes or less per day, each episode guides them through a series of tutorials and exercises that unlock their hidden superpowers – like deep self-awareness, freedom from negative emotions, and the confidence and determination to achieve anything they can imagine.
Creating Friendship and Deep Connections for Teens with educator and curriculum designer Gahmya Drummond-Bey as a guide for your teen to explore subjects like human emotions and healthy friendships, and get all the tools and techniques they need to deeply connect with anyone – including with themselves.
Note: They all are useful for parents because they enrich and expand you, which leads you to grow as a parent as well, but the first two are focused on children.
The first one (Conscious Parenting Mastery ) entirely, while the second one (Becoming Focused And Indistractable) will serve everyone who wants to learn how to really be productive, focused, and undistractable, but it also gives you the tools to pass this onto your kids too, to guide them to become great at time mastery, time management, and attain amazing focus as well. 
It can help with shortening their screen time in a healthy way and can help with screen addiction.
Other personal development programs outside Joanna Bel's list (you'll find links to FREE Masterclasses so you can look more into the program you're interested in):
#1 Mind Personal Growth Programs: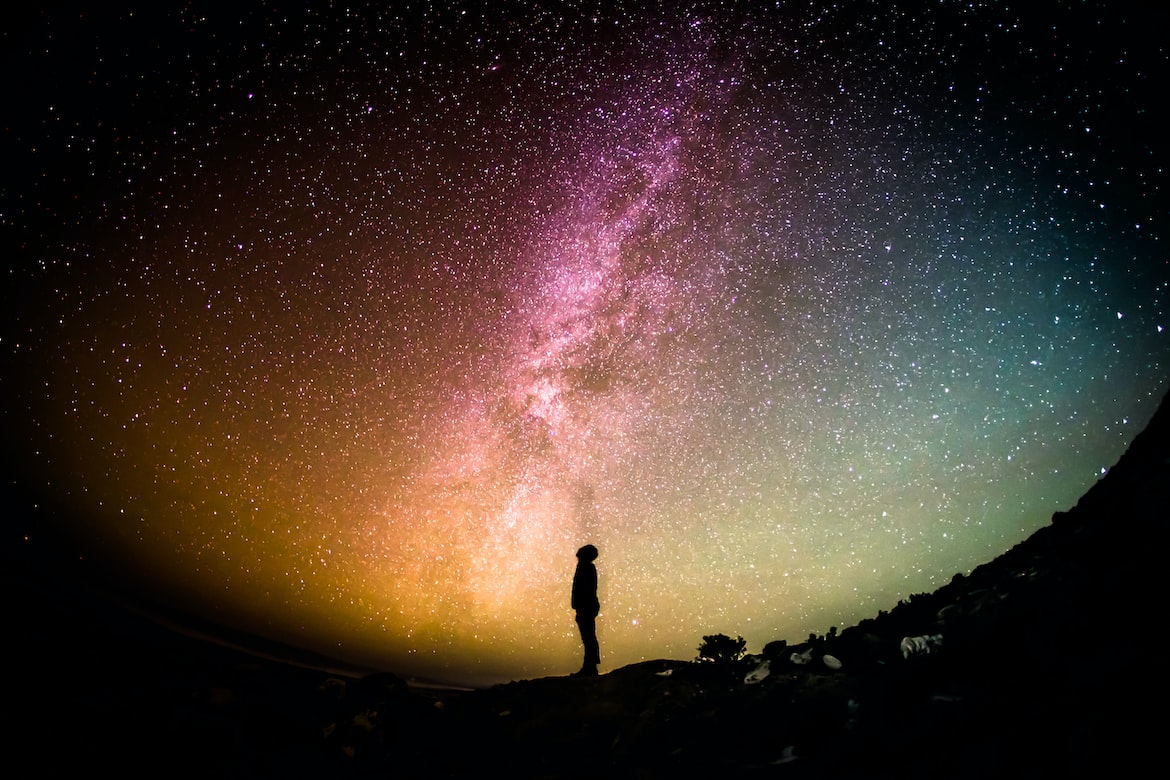 The M Word by Emily Fletcher for transforming meditation into a powerful tool for upgrading every dimension of your life.
Superbrain by Jim Kwik for awakening your mind's limitless potential, gaining a bulletproof memory, and improving productivity.
The Uncompromised Life by Marisa Peer, a program that guides you through her acclaimed Transformational Hypnotherapy process for creating deep and lasting change in your inner programming and your life. As numerous scientific studies show, this process rewires your brain for peak performance, and has shown promise as a treatment for depression, pain management, stress, and more.
Total self-confidence by Paul McKenna for uncovering the secrets of mastering your emotions and living with a greater sense of ease and certainty than ever before.
The Silva Ultramind System also by Vishen, who presents Hose Silva's techniques and tools for harnessing altered states of mind to awaken your mind's fullest potential and transform your reality.
#2 Body Personal Growth Programs: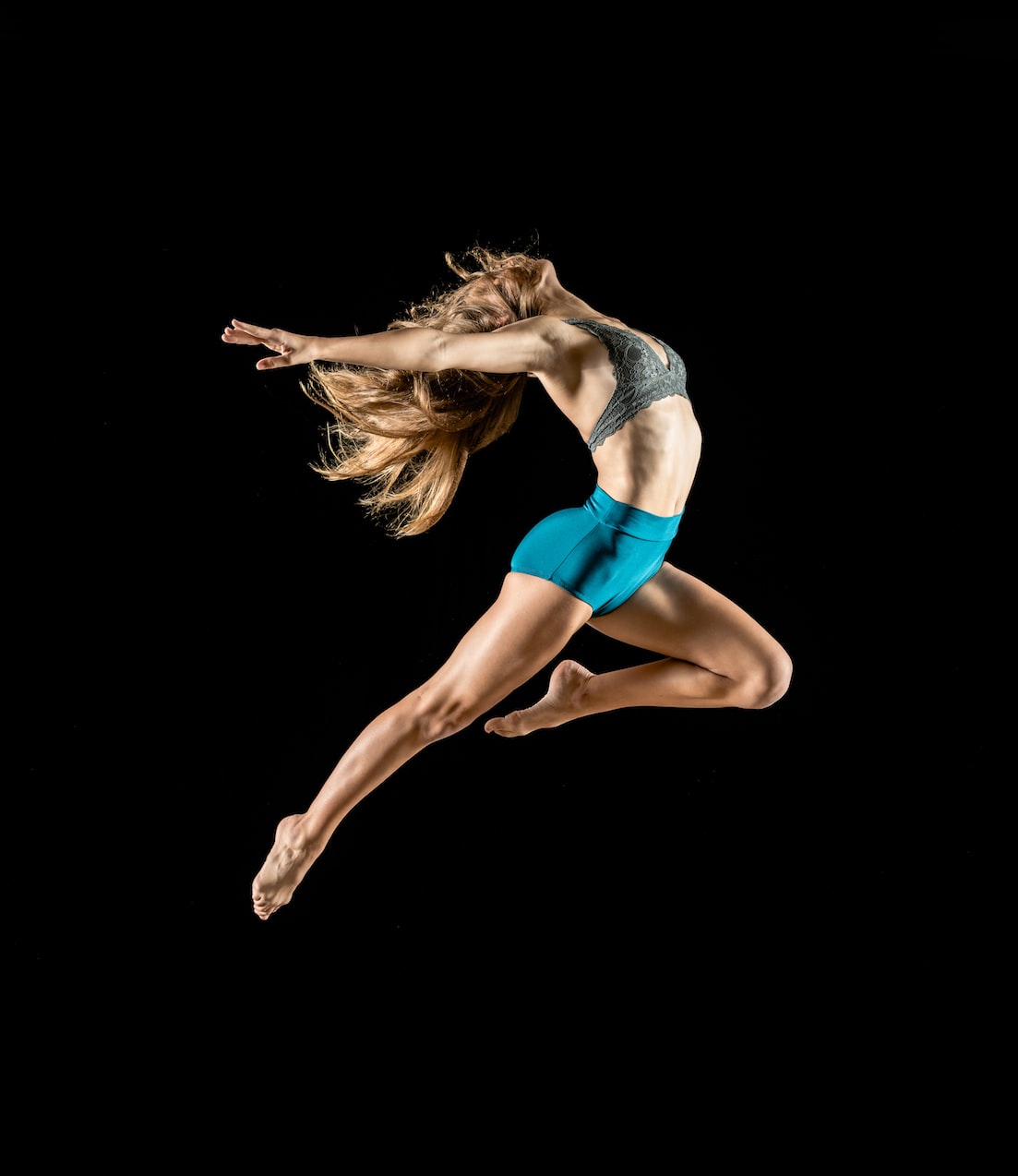 The Immunity Blueprint by Eric Edmeades for discovering how to adopt a high-immunity lifestyle that rewards you with protection from illness, accelerated healing, and better health.
Breathwork For Life by Niraj Naik for applying breathwork and breath therapy to elevate your energetic vibrations and recalibrate your entire nervous system.
The Mastery Of Sleep by Dr. Michael Breus, America's no. 1 sleep expert, for sleeping better, overcoming sleep issues, and even turning your sleep into a catalyst for superior health, energy, and cognitive abilities.
Total transformation training for transforming your body in just 7 minutes a day with celebrity trainer Christine Bullock's science-based workout program that keeps burning fat for up to 12 hours after you're done.
The Longevity Blueprint Wellness Luminary by Ben Greenfield presents a blueprint to extraordinary longevity and health, based on leading-edge science and time-tested data from the world's  longest-living cultures, giving you the ultimate solution to a long, healthy, fulfilling life.
The Mindvalley Yoga Quest by Cecilia Sardeo for enjoying the benefits of yoga at any age or skill level in a variety of yoga methods and techniques from a selection of the world's best Yoga instructors – 9 of them. It would be nearly impossible and extremely costly to learn from all these amazing teachers under one unified curriculum – but for the first time ever, The Mindvalley Yoga Quest makes it accessible to anyone.
#3. Soul Personal Growth Programs: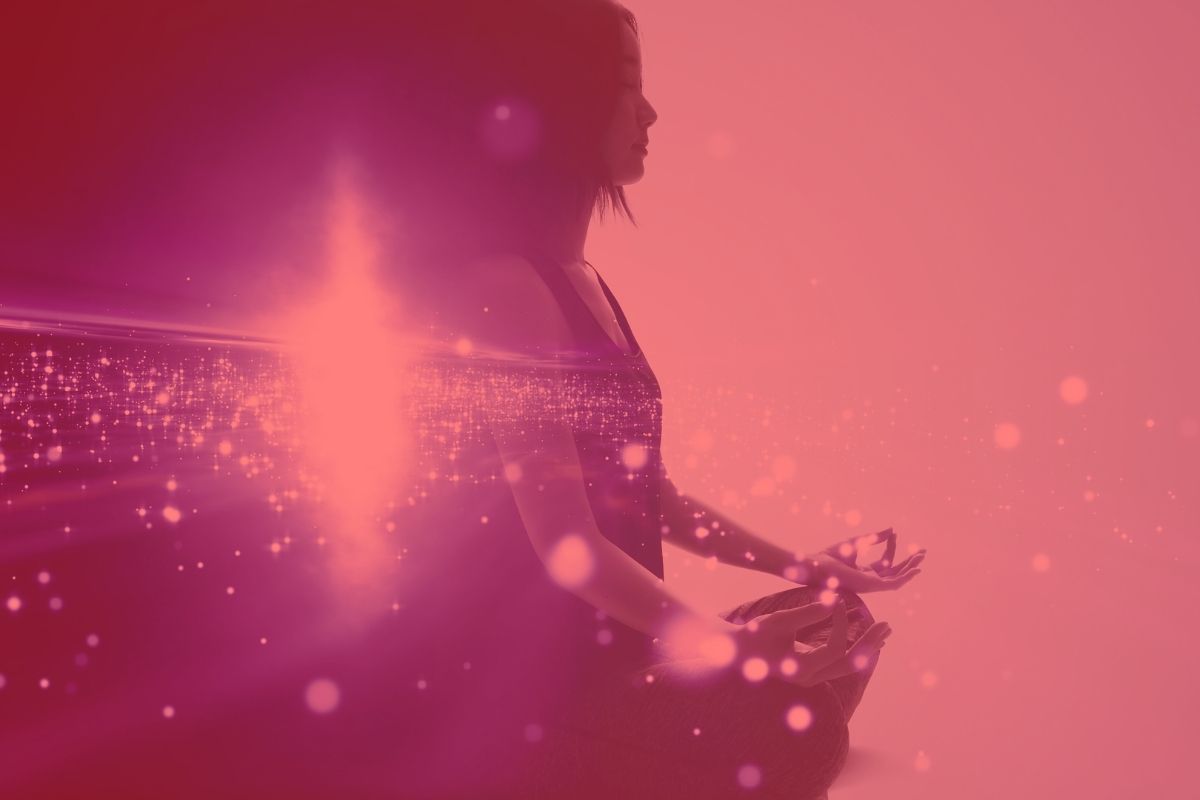 Energy Medicine by Donna Eden, a renowned healer whose gifts have been extensively recognized by both scientific and alternative branches of healthcare in is a transformational journey towards awakening your body's natural healing ability. She intends to reconnect people with the natural healing systems that exist within each of us, and you'll understand how to master your body's energy systems, correct energetic blocks and weaknesses, and become an effective Energy Medicine practitioner in just eight weeks even if you've never experienced energy healing in your life.
Duality by visionary energy healer Jeffrey Allen (one of my favorite Mindvalley teachers) – a journey y towards transcending your physical body, and harnessing your spiritual energy to create holistic success, wellbeing and fulfilment. You'll master skills and methods like getting answers from your intuition, becoming more present, eliminating energy blocks, self-healing and more.
Unlocking Transcendence, also by Jeffrey Allen is the world's first 'spiritual fitness' program for nourishing your soul and reconnecting with your true essence, hosted by this acclaimed spiritual teacher.
Unlimited Abundance by Christie Marie Sheldon  – There are 24 barriers, also known as "abundance blocks," hidden in the subconscious, and just one of them can keep you stuck in the same limiting beliefs and behaviors, blocking wealth and abundance from coming your way. Eliminating these blocks brings an abundant and joyful life that transcends just material wealth. This Quest is designed to help you clear these blocks by accessing the "Abundance Frequency," which is part of your personal energetic field.
Becoming More Loving by Gelong Thubten for discovering how to embody greater compassion for yourself and others and create a life of true joy with this internationally acclaimed meditation and mindfulness teacher, who has trained thousands of people at businesses, hospitals, schools, universities, prisons, addiction counseling centers, and at major events.
#4 Career growth personal growth programs:
The Habit Of Ferocity by Steven Kotler, the bestselling author and trainer, for mastering the behavioral formula used by the world's elite visionaries, artists, and professionals to put your success on autopilot.
Money EQ Ken Honda, Japan's No. 1 personal growth teacher, for healing your money wounds, releasing your fear, stress, and anger around money, and achieving a lifetime of true financial wellbeing.
Mastering Authentic Networking Keith Ferrazzi, the world's No. 1 networking coach, for realizing your greatest professional and personal dreams through the power of authentic, mutually beneficial connections.
Ultimate Leadership by Keith Ferrazzi also, for equipping you with the essential paradigm shifts and emerging strategies being harnessed by today's most inspiring and effective leaders, in a World where the old rules no longer apply.
Speak and Inspire by Lisa Nichols for discovering your voice, speaking your truth, and inspiring any audience of any size – a public speaking program with a celebrated motivational speaker and speaking coach.
Super Reading by Jim Kwik – How would your life, career, and personal growth transform if you could double your reading speed almost instantly? Find out in this program with master mind trainer Jim Kwik.
Productivity for working from home by Jason Campbell for gaining simple strategies to make working at home work for you, by optimizing your productivity, deepening your focus, and getting more done in less time, no matter what your work from home setup looks like.
#5 Entrepreneurship Personal Growth Programs: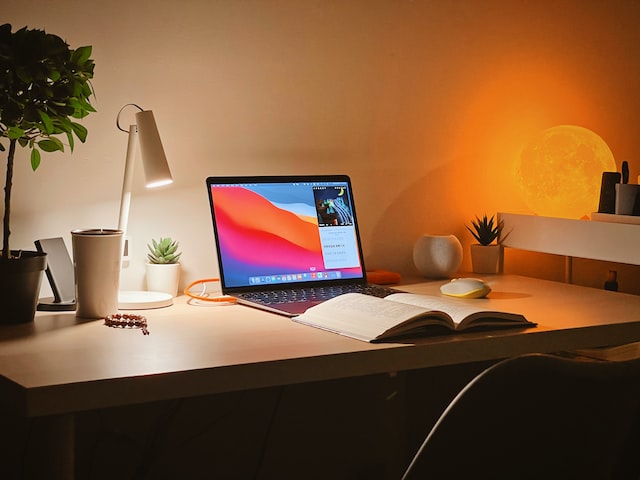 Businesses Freedom Blueprint by Eric Edmeades, a serial entrepreneur, in a program that empowers you to build a profitable business while still giving you the time you need to nurture your health, relationships, and self.
Zero to one milion by Miki Agrawai an entrepreneurship visionary who takes you deep into how to build a $100 million brand, creatively disrupt entire industries, and turn your company into a force for good.
Scale Your Business To 1 Million by Verne Harnish – a program to join if you're ready todiscover the secret to taking your successful business and scaling it up to 10X its current value while doubling its growth. (Very useful if you already have a business.)
The Quest For Personal Mastery by Srikumar Rao for gaining the freedom to flow with life and achieving extraordinary resilience, abundance, and self-mastery in this program with a visionary TED speaker and America's #1 MBA lecturer.
The Transformational Leader by Monty Moran (For Anyone Who Is In A Leading Position), a14-day online program for leaders of all levels looking to master leadership in its most effective and fulfilling form, while serving as a force for good. With Monty Moran as your leadership coach, you'll hone your skills daily through bite-sized video lessons that empower you with the toolset, mindset, and soul set you need to lead others (and yourself) towards transformative outcomes.
Course Pro by bestselling Udemy author Jimmy Naraine alongside Mindvalley founder Vishen, taking you through the very systems and strategies used to create the world's best and most transformational online courses. A step-by-step program that's designed to be results-focused and help you launch your first profitable online course in record time.
#6 Relationships Personal Growth Programs:
Calling in the one by Katherine Woodward Thomas for attracting the love of your life, and creating the romantic, committed union of your dreams in this online workshop with a NYT bestselling author and relationship expert.
The Energies Of Love, by Donna Eden and David Feinstei for arnessing energy medicine to heal your love life and create deeply fulfilling, intimate relationships in this program with celebrated energy healers Donna Eden and David Feinstein.
Build Your Dream Community by Radha Agrawal for uncovering the life-changing strategies for making friends that will light your fire and discovering, or creating, the ever-widening groups that align with your aims and desires.
It's best to sign up for the masterclasses that's the most attractive to you at this moment. When I say attractive I mean that it excites you start and maybe scares you a bit.
And it'll be easier to decide if you're ready to invest once you understand what it's about.
MY BEST TIPS FOR USING THIS PERSONAL DEVELOPMENT PLATFORM AND MEMBERSHIP
Once you decide to choose your membership option, you'll have so many Quests that it may be overwhelming to decide where to start first.
I suggest that you choose by priority, by category, or by your personal growth plan (if you have one).
If you are experiencing problems, challenges, or doubts in any of the categories (for example, relationships), then you should go by priority. Choose one of the Quests that you see as the most suitable to address your challenge. And start doing the work immediately, this will guarantee the best results.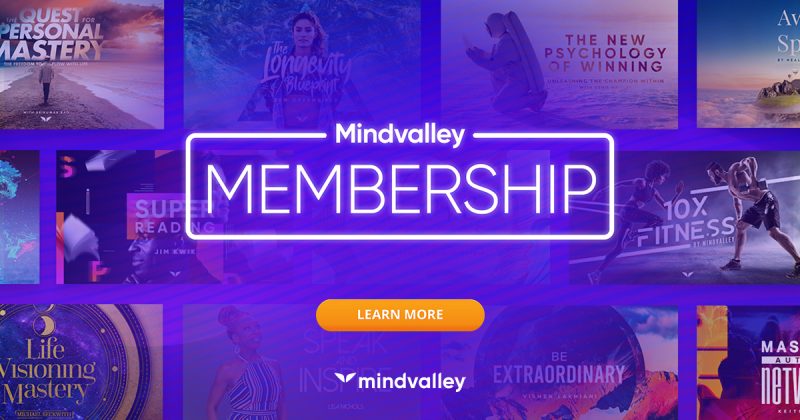 And if you're experiencing more challenges or want to focus on more categories, then you can choose the one for which you're most motivated. This will give the best results because you'll be most ready to do the work/follow the steps.
How to assess motivation? For example if you feel excited to try it or very curious, and maybe curious, a little scared, and excited all at once, that's your best choice for now.
If you already have a personal growth plan, then you'll want to follow it.
Once you get started, you'll ask yourself why didn't you do this sooner?! It feels so good and rewarding!
Even though Quests suggest the time in which you should have each step done, you can go at faster rate if you can, but without jeopardizing your progress.
Depending on how far I have progressed in certain areas of personal development, I adjust the pace. But you don't have to go this route, you can simply follow the Quests' weekly plan.
Latest Posts:
FINAL THOUGHTS ON ONLINE PERSONAL DEVELOPMENT PROGRAMS
And there you go! We've covered everything that's important for you to help you get your personal growth moving toward where you want it to be.
If you choose your authentic way, you can't go wrong, so make sure to use personal development programs to pave that kind of way for yourself.
And use them for your greatest advantage and benefit!
Don't forget to sign up for your FREE Masterclass(es) and see you in my next post! 👋