Ready to dive into the world of personal development activities, shedding light on how they can help you become the version of yourself you aspire to? No matter if you're on a quest to boost your skills, up your confidence, or just find some inner zen, personal development activities are the way to go.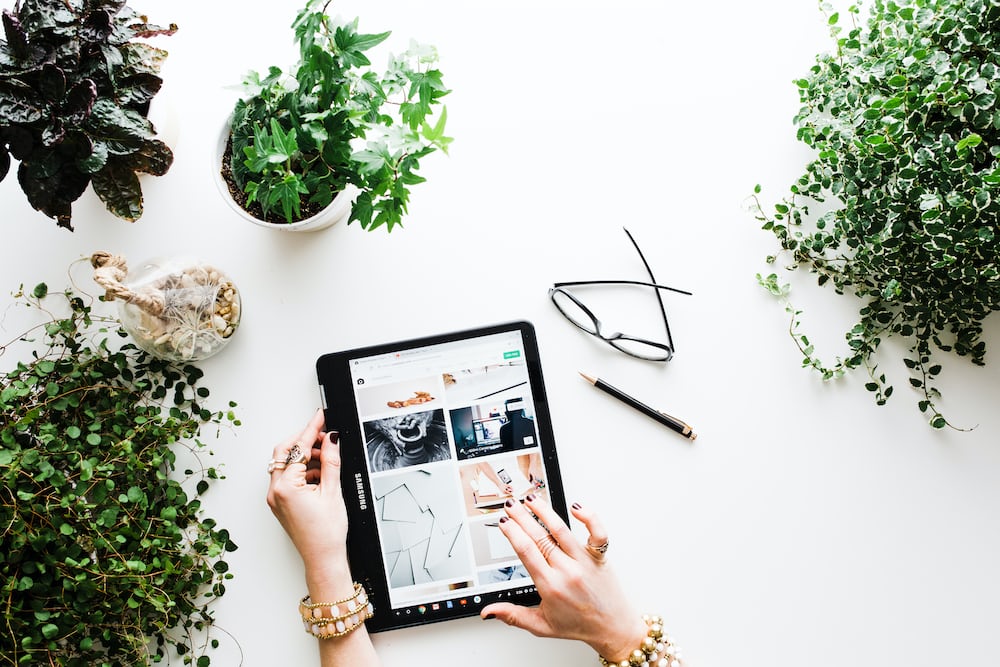 Personal Development Activities: Your Path To Self-improvement
In this post, we're diving deep into important and interesting facts about personal development activities, but don't worry, no fluff or poetic metaphors here.
We're talking about practical stuff—stuff that can make a real difference in your life. From setting goals to practicing mindfulness, we'll break down why these activities matter and how they can help you grow as you desire.
So, grab your learning cap and get ready to explore how they can shape your life, career, and relationships.
Let's jump in!
This post has affiliate links which means that we make a commission from qualifying purchases at no additional cost to you. For more information read our Affiliate disclosure.
Note: Even though I am a licensed clinical social worker (LCSW), I am not your licensed clinical social worker (LCSW). This means engaging with our website is not considered a professional social worker and client relationship. This also means you should not consider this information as professional advice. Although we do put in every reasonable effort to provide the most accurate and reliable information, this does not replace professional advice, and you should not rely only on them. You still might need to consult a professional to introduce your particular situation, issue, problem, or position. Read our full Disclaimer here.
PERSONAL DEVELOPMENT ACTIVITIES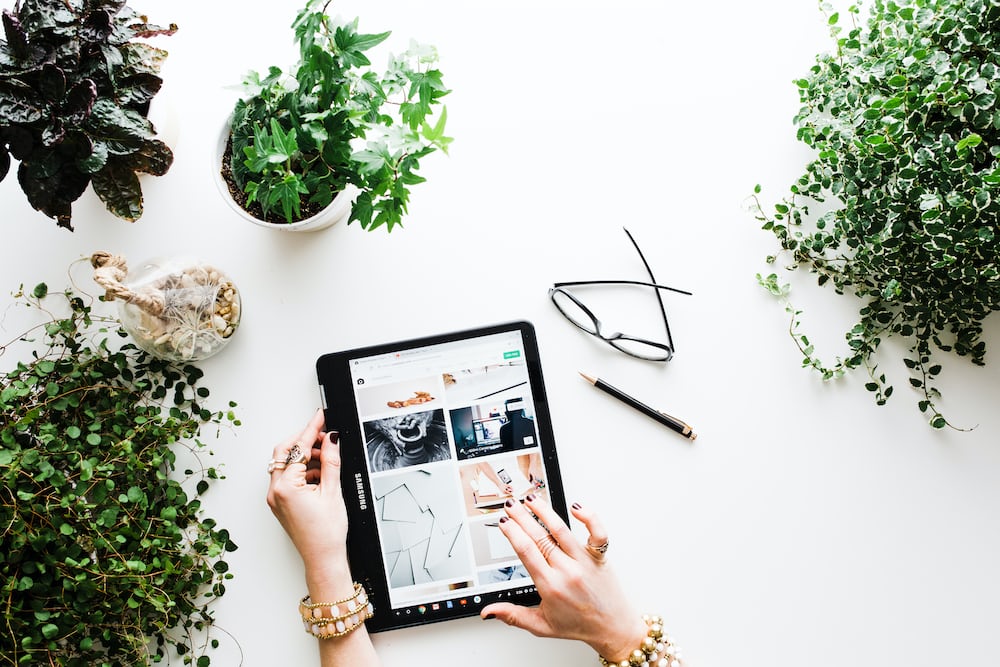 Personal development activities refer to intentional efforts and practices people undertake to enhance their skills, knowledge, mindset, and overall well-being.
These activities are often pursued with the aim of achieving personal growth, self-improvement, and a better quality of life.
Key aspects of personal development activities are:
Self-reflection as personal growth often begins with self-reflection. It involves taking a critical look at one's strengths, aspects for improvement, values, and goals. This self-awareness forms the foundation for further personal growth.
Goal setting considering that setting clear and achievable goals is a fundamental part of personal development. These goals can be related to career advancement, education, health, relationships, or any area of life that you want to improve.
Learning and education because personal development always involves acquiring new knowledge and skills, which can be through formal education, online courses, reading books, or attending workshops and seminars.
Skill development or improving specific skills, whether they are technical, social, or creative, is a common focus in personal development. It could be learning a new language, honing leadership abilities, or becoming more proficient in a particular hobby.
Health and well-being, as physical and mental health are essential components of personal development. Activities like regular exercise, meditation, healthy eating, and stress management contribute to our overall well-being.
Effectively managing time and productivity is a part of personal development for many people, and learning to prioritize tasks, set boundaries, and eliminate time-wasting habits can lead to greater efficiency.
Networking and social skills as personal development includes activities to enhance communication, empathy, and networking abilities.
Mindset, attitude andental health which may include developing resilience, managing thoughts, learning to channel emotions, strengthening mental health, and fostering a growth mindset that embraces challenges as opportunities for learning.
Financial literacy – understanding personal finances and working towards financial goals is another important aspect of personal development, which may involve budgeting, investing, and planning for the future.
Giving back, as personal development isn't just about self-improvement; it also involves contributing to the community or causes that matter to you. Volunteering and philanthropy can be part of this journey.
Pursuing personal projects and hobbies that bring joy and fulfillment can be a significant part of personal development. These activities offer opportunities for creativity and self-expression.
Adaptability and resilience as developing the ability to adapt to change and bounce back from setbacks is essential in personal development. Life is full of challenges, and building resilience helps us navigate them effectively.

Engaging in personal growth activities is a very proactive way to foster your development and it will give far better results than a passive personal development.
You should make sure to chose personal growth activities which are in alignment with your personal interests, goals, and preferences.
This is important because this way you'll pave your way to success as opposed to having a hard time following through if you were to copy someone else's choices that aren't particularly suitable for you.
Let's now talk about personal development activities you can rely on for growth and expansion in your life.
#1 REGULARLY READING BOOKS, ARTICLES, AND BLOGS RELATED TO PERSONAL GROWTH, SELF-IMPROVEMENT, AND AREAS OF INTEREST
Regularly reading books, articles, and blogs related to personal growth, self-improvement, and areas of interest holds significant importance as a personal development activity primarily because it expands your knowledge and perspective.
This enriches the mind, provides valuable insights, and contributes to ongoing self-improvement, making it an essential practice for those seeking personal growth and development.
Reading is one of the most effective ways to acquire knowledge, especially if you prefer this type of educational resource. It allows you to tap into the insights, experiences, and expertise of others, no matter if it's through self-help books, industry-related articles, or niche blogs. The point is that reading provides access to a wealth of information.
Considering that personal development is all about continuous learning and growth, reading keeps the mind engaged and open to new ideas and encouraging you to stay curious and explore new concepts, theories, and perspectives.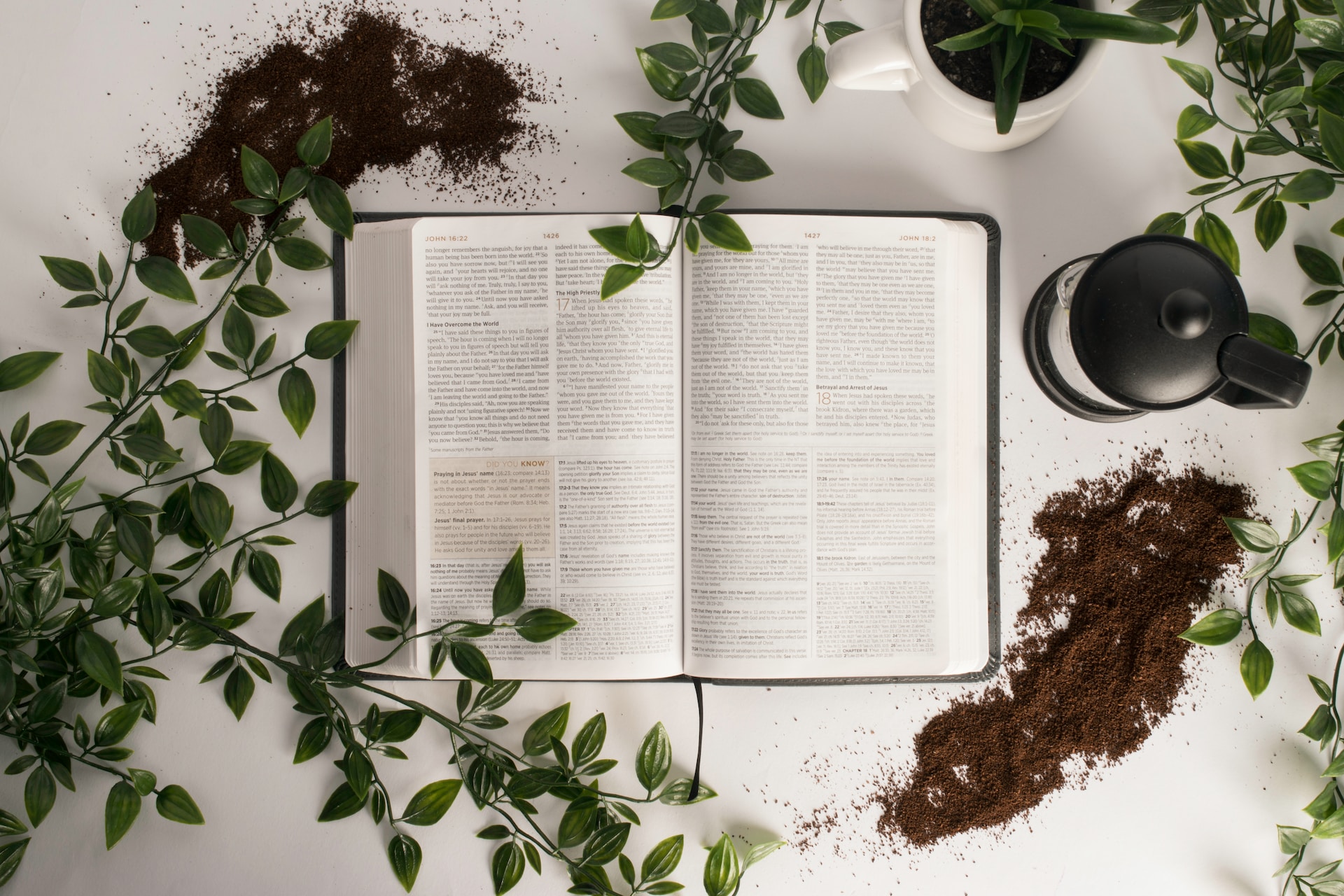 Reading about the achievements and success stories of others can be highly motivating and inspire you to set and pursue your own goals, knowing that others have overcome challenges and achieved great things.
Plus, well-written books and articles often prompt self-reflection because it helps you think deeply about your life, values, and aspirations. This introspection is crucial for personal development as it can lead to better self-awareness.
Not to forget that reading materials related to personal growth often provide practical advice and strategies for overcoming obstacles and improving your life. This can offer solutions to common challenges and help you make decisions based on information.
Additionally reading about aspects related to your areas of interest can help you align personal and professional goals. It can guide them in making choices that are in line with their passions and values.
If you need personal recommendations, sort through my post featuring books for various areas of personal development:
#2 ENROLLING IN ONLINE COURSES, WEBINARS, AND PROGRAMS THAT ALIGN WITH YOUR GOALS
Enrolling in online courses, webinars, and programs that align with your goals offers structured and organized learning experiences which provides a clear path for acquiring new knowledge and skills. This makes it easier for you to focus on your specific goals.
The internet offers a vast array of courses and webinars covering a wide range of topics. This diversity allows you to explore different areas of interest and tailor your personal development to your specific needs and passions.
Online materials like these often allow for flexible scheduling, which is beneficial for anyone with busy lives. You can typically access course materials and participate in webinars at a time that suits you.
Many online courses and programs are taught by experts in their respective fields so you have the opportunity to learn from those who have a deep understanding and practical experience in the subject matter.
This is great because completing reputable online courses can lead to certifications and credentials that are recognized by employers and institutions. These can enhance your resume and career prospects.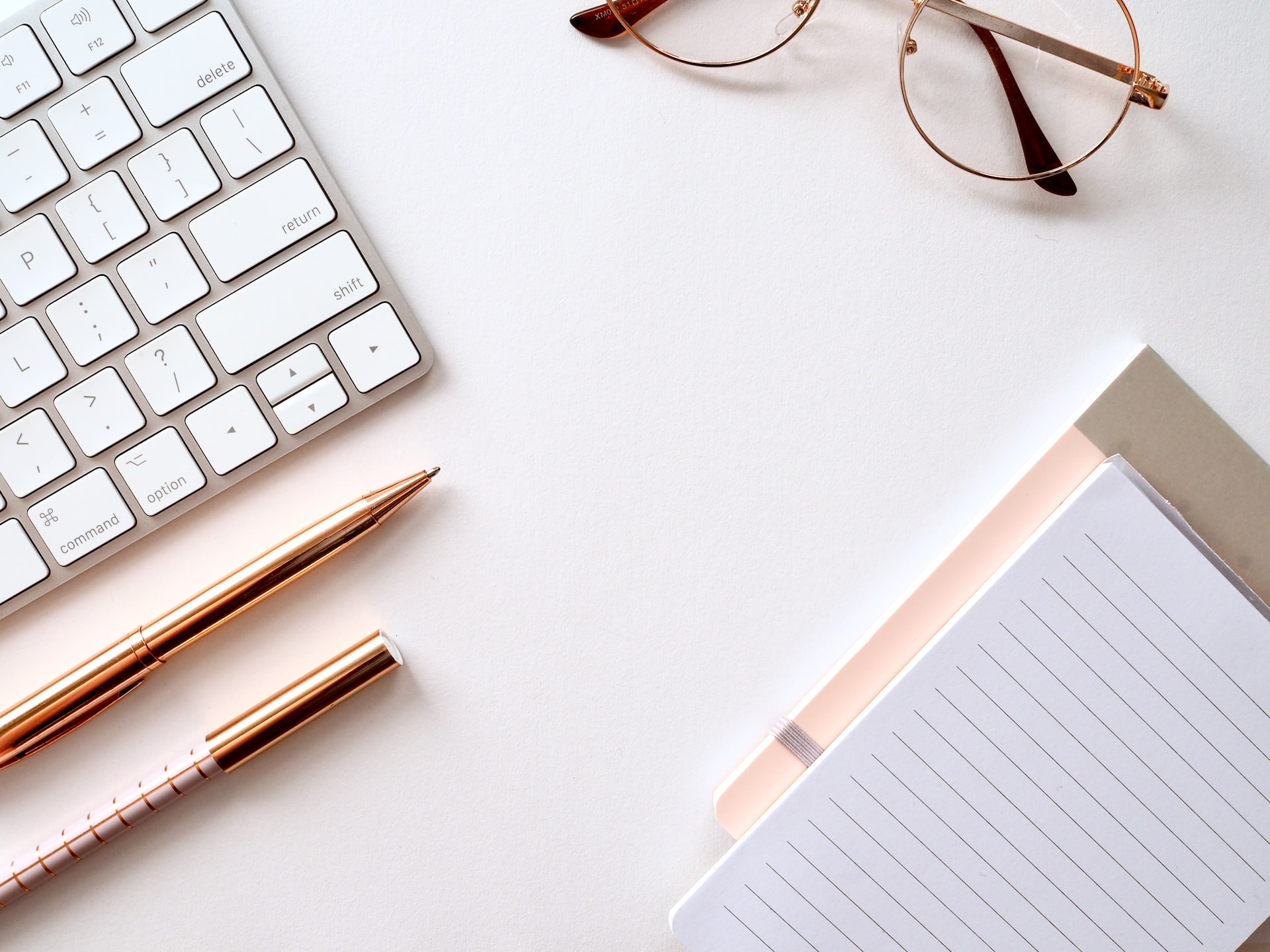 Most importantly, enrolling in courses can lead to the development of tangible skills. Whether you're looking to improve your abilities, learn a new language, or acquire leadership skills, structured programs provide a systematic approach.
Beyond just acquiring new skills, personal development is about personal growth. Online courses can challenge you, expand your horizons, and help you develop a growth mindset, which is essential for achieving long-term goals.
Plus, many online programs include opportunities for interaction with instructors and fellow participants. Networking can be invaluable for personal and professional growth, as it can lead to valuable connections and collaborations.
When it comes to accountability, when you enroll in a course or program, you often commit to completing assignments or participating in activities, which can be a powerful motivator to stay on track with your personal development goals.
If you need a personal recommendation, I got you! Let me communicate a few important information about a platform I recommend and you've probably heard of, called Mindvalley.
Mindvalley: a comprehensive online platform dedicated to personal growth and holistic development. It offers a wide range of courses and programs taught by leading experts in areas such as mindfulness, spirituality, health, relationships, career, and personal transformation.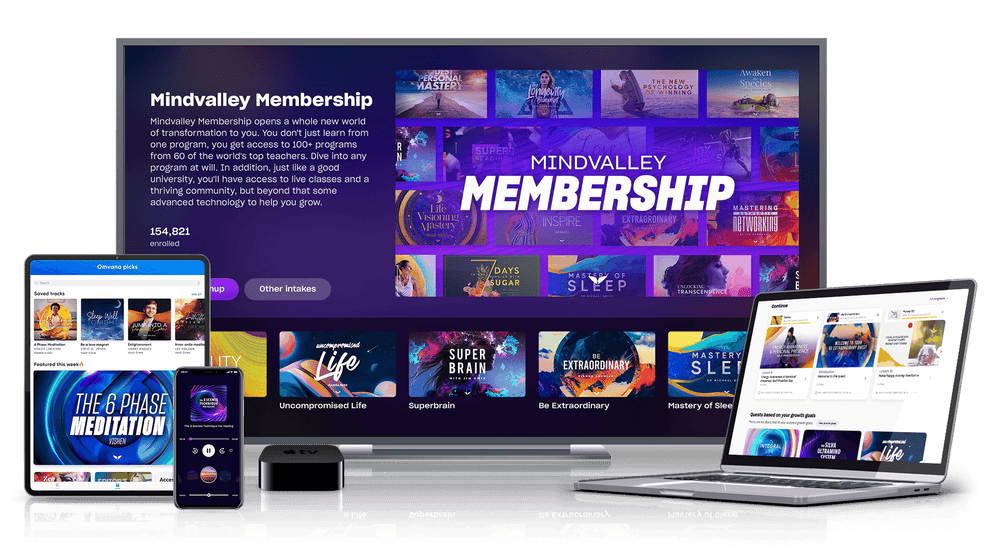 Inside the membership, you'll find:
Full access to Mindvalley's entire curriculum of best-in-class programs for transforming every dimension of your life. (60+)
2. Weekly Mindvalley Live sessions featuring today's biggest trainers, bestselling authors, and celebrities.
3. Full access to Mindvalley Meditations, featuring a vast selection of guided and ambient meditation audios for deep inner transformation.
4. Access to Mindvalley's private social network, where you can connect, share wisdom, and grow with fellow members in your city and around the world.
What you can expect once you begin engaging with this platform is:
true self-discovery so that you can start identifying your real preferences, aspirations, goals, and dreams
setting meaningful goals that have the potential to fulfill your need for self-actualization as opposed to only living on someone else's terms and building someone else's dream in order to be accepted by the environment and perceived as successful
liberation from fabricated societal expectation and norms that not only don't serve you, but are in fact representing oppression which is suffocating your soul that only wants you to live in alignment with whom you truly are and not what society expects you to be
to finally awaken your authenticity by letting yourself be visible as opposed to being shy or ashamed of who you are deep down or what you want behind the closed doors
to acquire skills to make life decisions aligned with your core values and true desires coming from the depth of your being
begin stepping into your potential and move towards reaching full potential unique for you and different from anyone else's in the world
become skilled at self-love that holds the key to building the life of your dreams
finally become comfortable in your own skin, doing your own thing, and going where you truly want to go in life
build the life you are proud to call your own and experience lasting fulfilment because your consciousness is so expanded that you don't need to worry about whether things will work out for you ever again, as now you have skills and support to make them work.
If you happen to like it and you're considering getting a membership, but you want to know more about it, read:
If you'd like to experience the platform before investing in your growth you can take a masterclass (or few of them):

CONSIDER SKILL DEVELOPMENT PLATFORMS
In your personal development journey, it's inevitable that you'll hone in on your strong sides, strengths, and interests, so then you'll be focused on improving your skills or building new ones, depending on your passions and goals in life.
And on this path of yours, you'll need resources to help with skill building and growth, be it personal or professional. These resources can be personal development platforms focused on specific skill building or improvement.
You just have to decide on which life area you need or want to focus on right now.
If you're into home and space interior design, landscape design, or space decorating, or if you're very intentional about making all the spaces in which you spend your time warm, nurturing, and comfortable, I can recommend a good platform to look into.
It's called Home Design Institute, a French educational platform that specializes in the field of Interior and Landscape Design, as it offers a wide variety of online courses that you can enrol in based on your specific interests and level of expertise or skills.
Additionally, with this platform, you could go from a beginner to a pro using their courses, so that you can even offer your own services or even start an interior design business. Their certificates are recognized and valid in the entire EU.
I'll introduce you to a few of their courses if this is your cup of tea.
Interior Design Professional Course: If you're thinking about enrolling in the Interior Design Professional Course at the Home Design Institute, it's a 10-month online program. During those months, you'll dive deep into the world of interior design, gaining all the knowledge and skills you need to tackle interior design projects like a pro.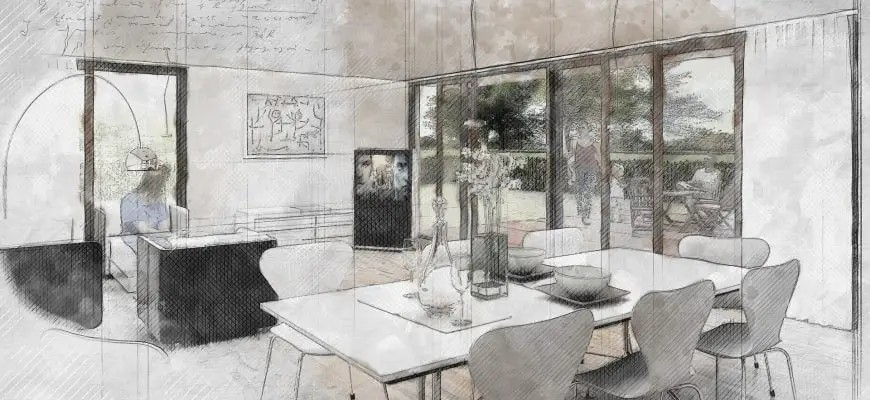 Interior Design Fundamentals – FREE online course: If you're dreaming of kickstarting a career as an independent interior designer, this free online Interior Design course may be right for you. By the end of it, you'll have the skills to whip up basic designs that'll spruce up any room.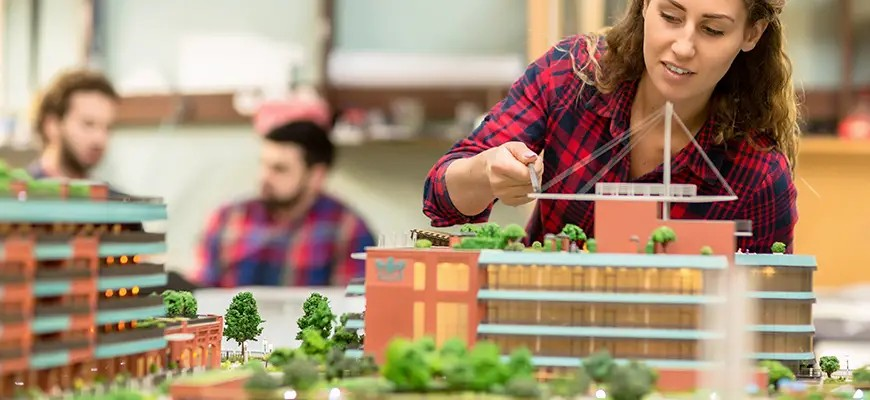 Landscape Design – online course: In this course, you'll discover how to shape your unique view of the world, nurture your creativity and gain a hands-on understanding of how different plants, shrubs, and trees come together in perfect harmony throughout the year. The goal is to have all the tools you need to create a well-rounded and polished landscape design, from the initial concept to the final touches. You'll develop a deep understanding of how to enhance your visual and practical skills, becoming well-versed in plants, hard landscaping materials, and how to integrate them seamlessly into the landscape while considering the surrounding context and existing features.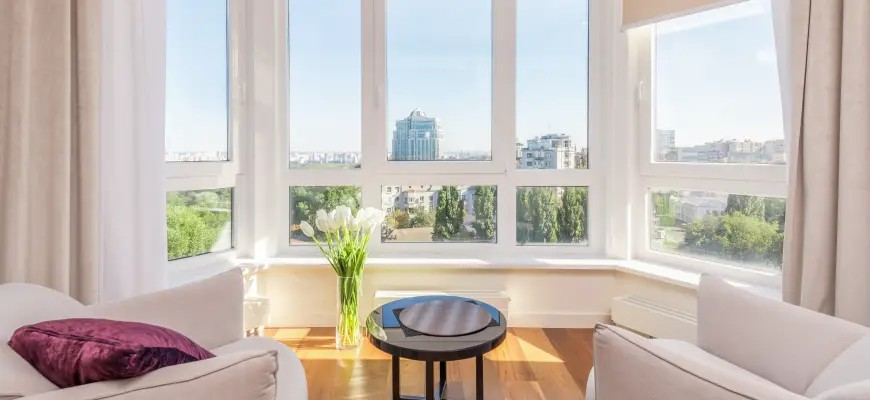 Sustainable Interior Design: This course was born in response to the fast-paced changes in our global climate and the increasing need for projects that make a positive environmental impact. It's all about reshaping our perspective on interior design. You'll dive into fresh materials, strategies, and tools, aiming to spark creativity and craft designs that not only stand out but also do good for the environment.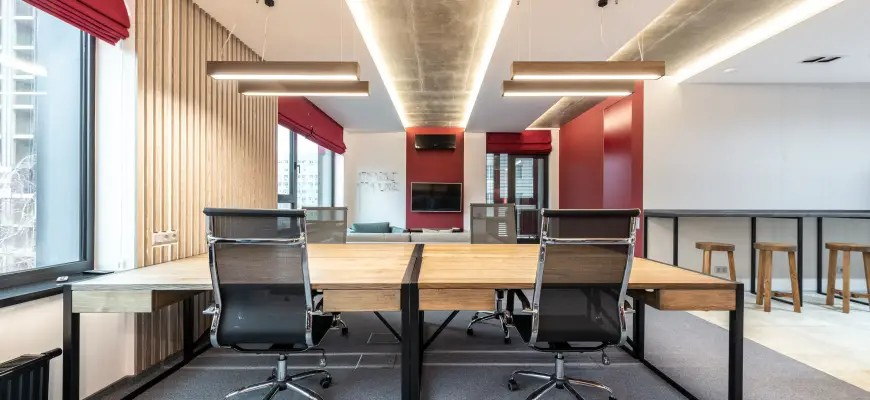 Office Interior Design Course: This course is ideal for enhancing interior design skills with a focus on office spaces. It covers diverse topics like ergonomics, creative office spaces, and large-scale interior design for office buildings. You'll receive comprehensive guidance, from crafting functional and unique offices to practical project support. Along with tools, resources, and project feedback, you'll access exclusive content aimed at boosting creativity, innovation, and confidence in creating exceptional interior design experiences.
Kitchen Interior Design Course: In this course, you'll gain the essential tools, guidance, and hands-on experience to craft beautifully functional kitchens in various styles. You'll have the chance to collaborate with seasoned experts in the field of kitchen design, delving into diverse topics like lighting design, sustainability, rural kitchen concepts, and the psychology of color. No matter if you're starting from scratch or already a pro, this course will bolster your kitchen design skills, ensuring you can approach any culinary space with confidence and expertise.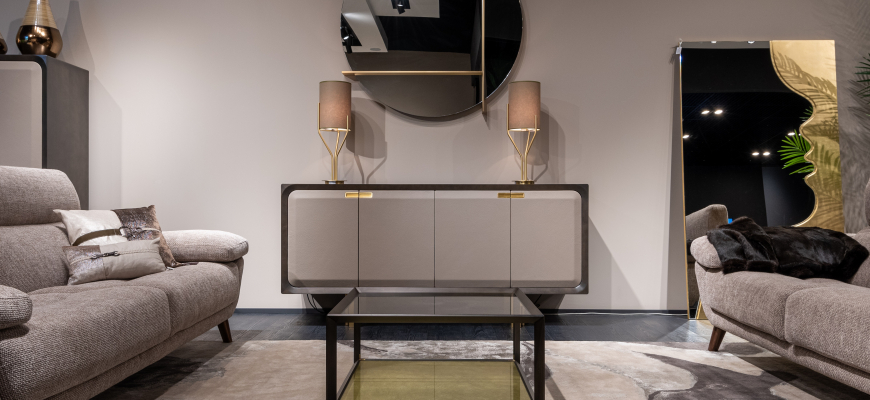 Scandinavian Interior Design: look into the guiding principles, guidelines, tools and techniques to create amazing projects of any setting. With all practical tasks and developed projects, you'll finish the course with a new level of knowledge and experience that will enable you to take on any type of Scandinavian design in the future.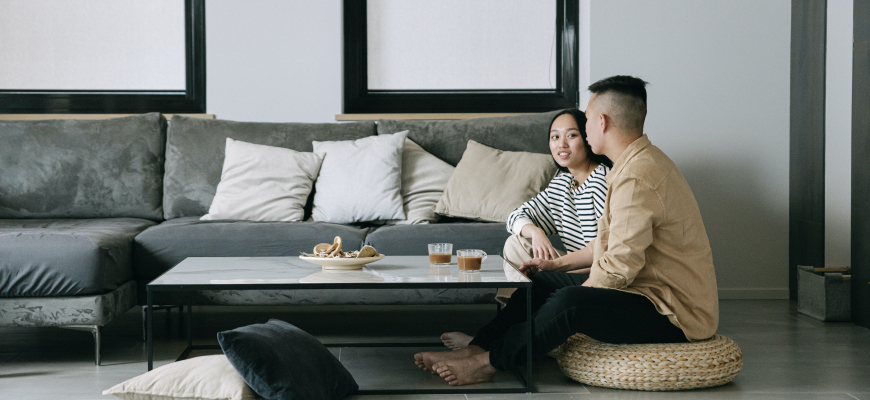 Japandi style – What is Japandi and how to create Japandi interiors?: Japandi is a design style that blends the minimalistic aesthetics of Scandinavian and traditional Japanese interior design. Its appeal lies in the fusion of simplicity, elegance, and eco-friendliness. This versatile style is suitable for various settings, be it homes, offices, or commercial spaces. This course delves into the intricacies of its functionality and offers insights on how to effectively incorporate it into interior design projects, making it a unique and advantageous design choice.
You may also find helpful:
#3 KEEPING A JOURNAL TO RECORD YOUR THOUGHTS, REFLECTIONS, AND INSIGHTS
This useful personal development activity grows self-awareness and helps you track your personal growth journey.
Firstly, journaling encourages regular self-reflection, because by writing down your thoughts and experiences, you gain understanding of your emotions, motivations, and behaviors.
Secondly, by putting your thoughts on paper can help clarify your ideas, organize your thoughts, problem-solve, and gain insights into complex issues that may be troubling you. When facing challenges or making important decisions, journaling can be a brainstorming tool. Writing down pros, cons, and potential solutions can help you make more informed choices.
Additionally, it provides a safe and private space to express your emotions honestly. It can be therapeutic, helping you manage stress, anxiety, and negative charges by processing them on paper.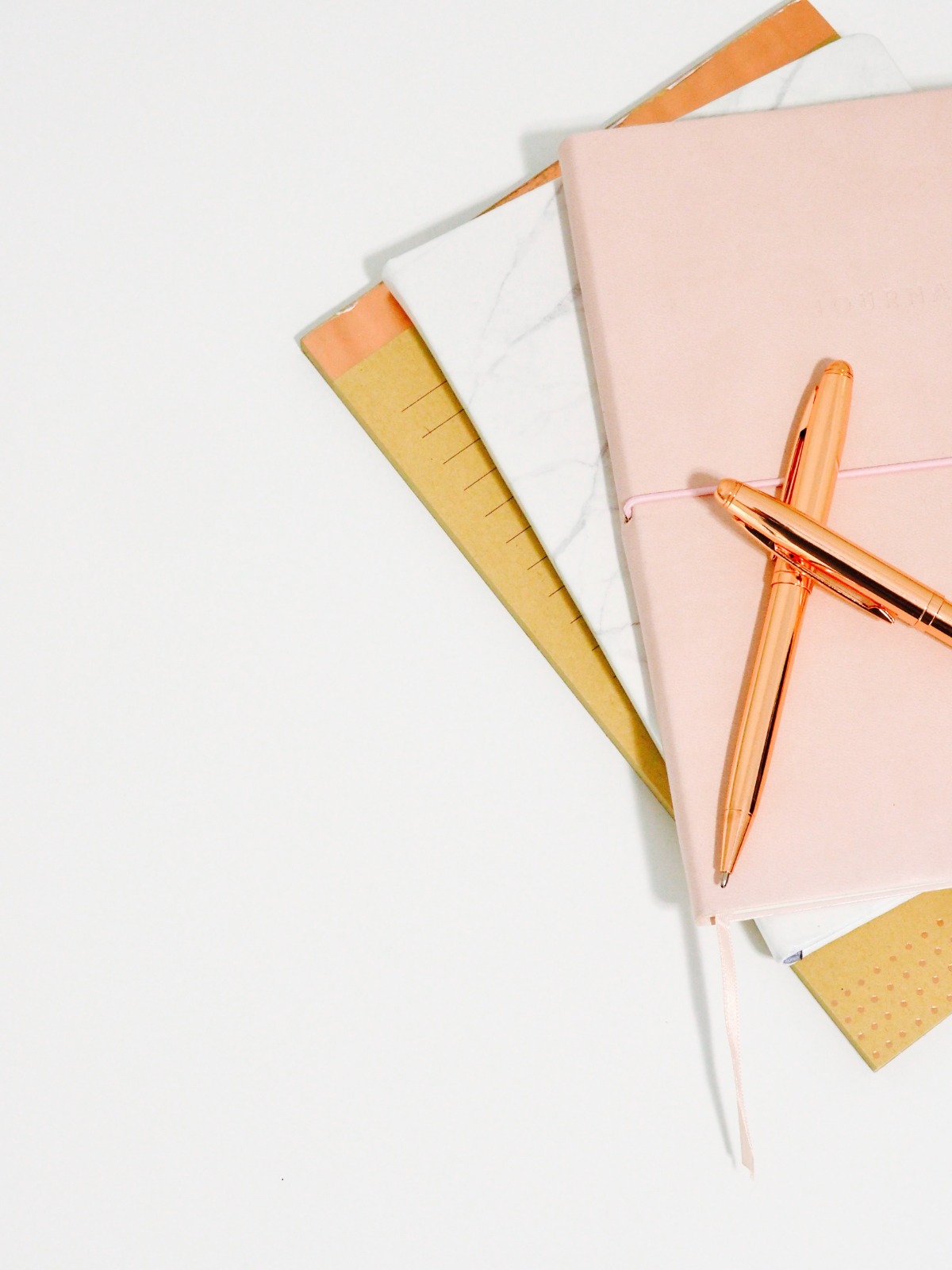 Thirdly, keeping a journal can help you set and track your personal and professional goals. By documenting your progress and setbacks, you can stay accountable and motivated to achieve your objectives.
For those who are creative souls, journaling will be a good creative outlet that allows exploring creativity through writing, drawing, or even incorporating art. Creative expression is a source of joy and fulfillment.
On the other hand, .any people use journals to practice gratitude by listing things they're thankful for each day, a practice that fosters a positive mindset and can lead to greater contentment.
Fourthly, journals can serve as a repository for personal development plans, ideas, and strategies. You can use them to track your progress in various areas of self-improvement.
And finally, over time journaling allows you to identify patterns in your behavior and habits. This insight can be used to make positive changes and break unhelpful routines.
If you need journals or workbooks recommendations, make sure to check out my post:
#4 SEEKING OUT MENTORS WHO CAN PROVIDE GUIDANCE, SHARE THEIR EXPERIENCES, AND OFFER VALUABLE ADVICE
Mentors bring wisdom and experience to the table, especially because they've likely faced similar challenges and can offer guidance based on their own journeys. They can provide guidance on specific skills or competencies, helping you acquire knowledge and expertise more efficiently.
And they provide personalized advice tailored to your goals and circumstances, because they understand your unique needs and can offer targeted recommendations.
A mentor's insights can broaden your perspective, introduce you to new ideas, approaches, or opportunities you hadn't considered.
Plus, mentors often act as accountability partners, helping you stay on track with your goals and holding you responsible for your actions.
And you may gain access to valuable connections and networks that can benefit your personal and professional growth through them.
One of the greatest benefits of working with a mentor is them sharing their own mistakes and how they overcame them, which can save you from making similar errors and expedite your progress.
And they can offer constructive feedback on your ideas and actions to point out areas for improvement and help you refine your approach.
In a professional context, mentors can play a pivotal role in career advancement. They can advocate for you, provide references, and help you navigate workplace challenges.
Beyond professional development, mentors can assist with personal growth by offering guidance on life decisions, relationships, and work-life balance.
And lastly, mentors often provide a long-term perspective on your development. They're interested in your sustained growth and success.
#5 ATTENDING WORKSHOPS, SEMINARS, CONFERENCES, AND NETWORKING EVENTS
Attending workshops, seminars, conferences, and networking events is a valuable personal development activity since these events often feature experts, thought leaders, and experienced professionals as speakers or facilitators. You can gain new knowledge, insights, and perspectives on various topics relevant to your personal and professional growth.
Workshops and seminars often provide hands-on training and skill-building activities and you get to acquire practical skills that can be immediately applied in your work or personal life.
On the other hand, conferences are excellent platforms for staying up-to-date with industry trends, innovations, and best practices. This knowledge can enhance your professional competence and marketability.
These events provide opportunities to connect with like-minded individuals, potential mentors, collaborators, and future colleagues. Building a strong professional network is essential for personal and career development.
One of the biggest benefits of listening to accomplished speakers and engaging with peers is that this can be highly motivating, and inspire you to set higher goals, tackle challenges, and strive for personal excellence.
What is often covered in these events are numerous personal development topics, such as leadership, business, communication, confidence, resilience, etc. So attending can contribute to your personal growth and self-improvement.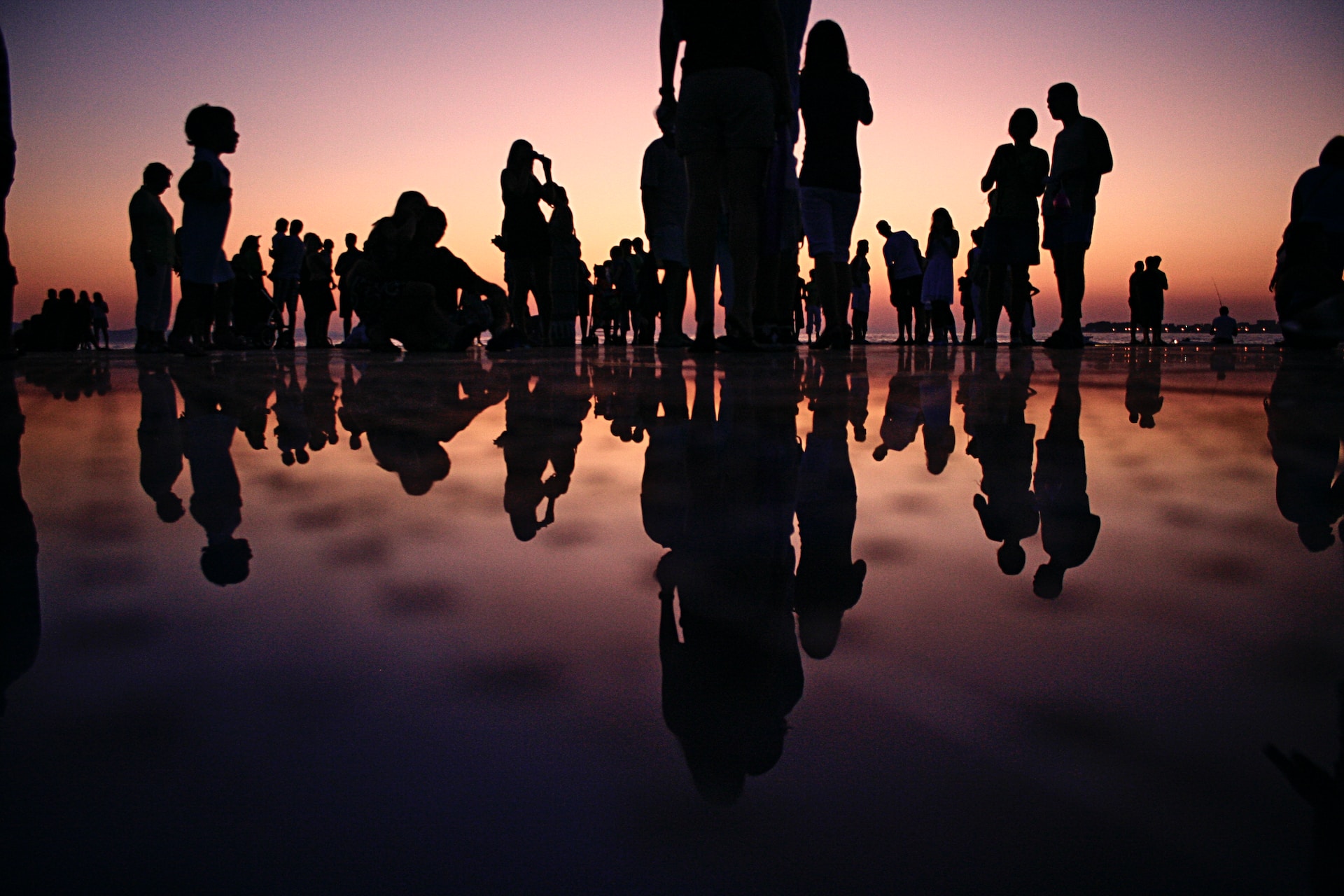 If you'd benefit from fresh perspectives on challenges you're facing and help with brainstorming solutions, workshops and seminars are a good choice as they often involve group activities and discussions.
And don't forget that participation in these events can enhance your professional reputation and open doors to career opportunities. It demonstrates your commitment to ongoing learning and development.
Plus, metworking events, in particular, allow you to showcase your skills, expertise, and personality, helping you build a strong personal brand. And presenting your ideas or projects at conferences or workshops can lead to valuable feedback and validation, helping you refine your work.
Finally, some conferences and workshops focus on social or community issues. Engaging in such events can promote social responsibility and personal fulfillment.
#6 FOCUS ON THE BODY AND MOVEMENT
Engaging in physical activities like exercise, yoga, or meditation for a more healthy body and a better mind-body connection, plus physical activity is known to have a positive impact on mental health. It releases endorphins, which are natural mood lifters, and reduces stress and anxiety, and improves sleep quality, leading to better overall mental well-being.
At the same time it increases energy levels and vitality. It can help you feel more awake, alert, and ready to tackle daily challenges.
Moreover, engaging in physical activity is associated with increased longevity. It can help you enjoy a longer, healthier life, allowing you to continue pursuing personal development goals well into old age.
It's worth mentioning that achieving physical fitness goals can boost self-confidence.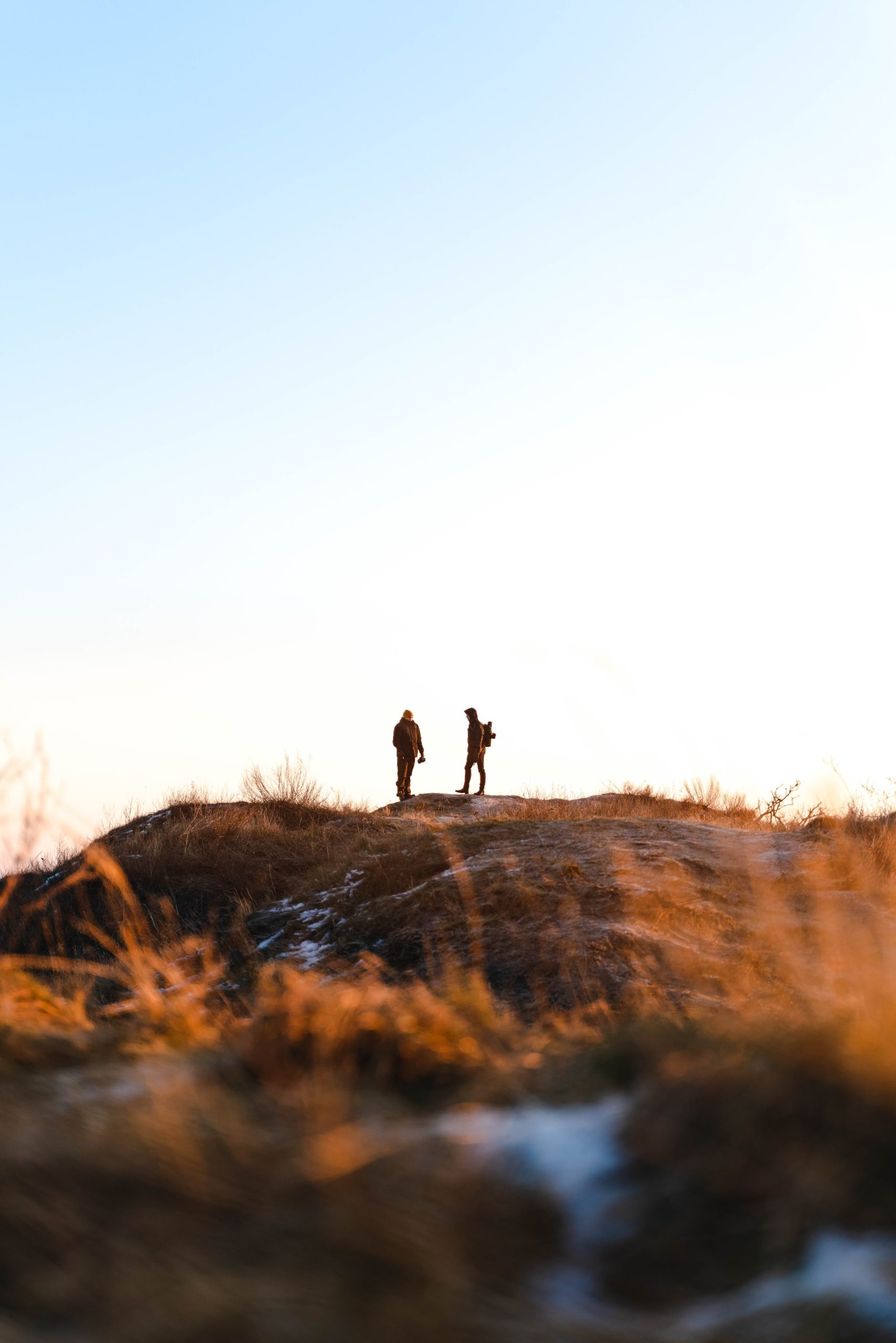 Additionally, incorporating regular physical activity into your daily or weekly routine fosters discipline and helps you establish healthy habits and stick to them.
There are also benefits for your mental state because focusing on the body and movement encourages greater self-awareness, so you become attuned to your body's needs, strengths, and limitations, which can help you make informed choices about your health.
And there are benefits for more personal growth overall, as pursuing physical fitness goals, whether it's running a marathon or mastering a new yoga pose, involves setting and working towards objectives. This is because goal-oriented approach can be applied to other areas of life.
In the end, focusing on the body and movement is an essential component of holistic well-being. It recognizes that physical health is interconnected with mental, emotional, and social well-being.
Recommended Resources For You:
#7 SERVING OR CONTRIBUTING TO YOUR COMMUNITY
Serving or contributing to your community is a deeply meaningful personal development activity that involves giving your time, skills, or resources to benefit others and the community at large.
It provides a sense of purpose and fulfillment considering that knowing that your actions can make a positive impact on others' lives can be incredibly rewarding.
Since community service often involves working with diverse groups of people which allows you to build meaningful connections and expand your social network.
At the same time, taking on leadership roles in community service projects can enhance your leadership skills. It provides opportunities to manage teams, set goals, and make strategic decisions.
Considering that community service projects frequently involve addressing real-world problems, this encourages critical thinking and problem-solving skills as you work to find solutions.
There's also a wide contribution to a healthy society because contributing to your community is a form of civic engagement which encourages active participation in the democratic process and promotes positive change. Plus, it encourages gratitude and a deeper understanding of the interconnectedness of society.
Finally, community service can strengthen your sense of belonging to a particular community or society as a whole. It reinforces your role as a responsible and active member of your community.
3 Biggest Mistakes With Self-acceptance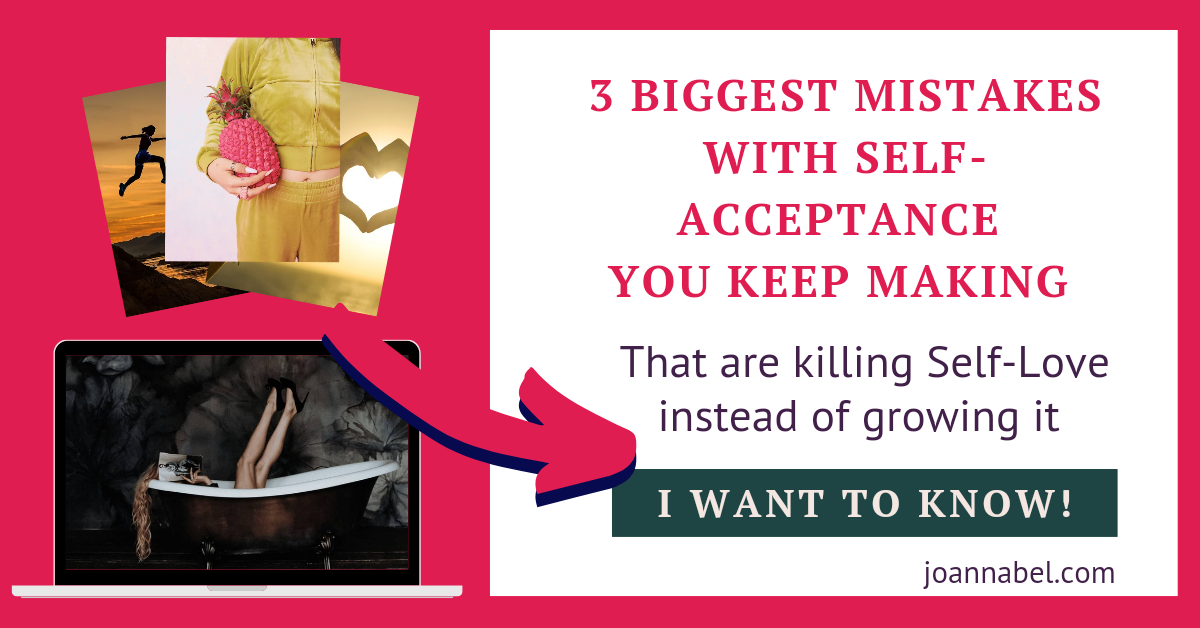 #8 REGULAR GOAL-SETTING AND REVIEWING OF YOUR GOALS
Setting specific goals provides clarity about what you want to achieve in various aspects of your life, such as career, relationships, health, etc. It gives your life direction and purpose.
They serve as powerful motivators and inspire you to take action and make progress toward your desired outcomes, because the act of setting goals fuels your ambition and drive.
If you set clear, measurable goals this allows you to track your progress, stay accountable and see how far you've come, which can boost and reinforce confidence and determination.
It's important to note that goals help you prioritize your time and energy on what truly matters to you, guide your decision-making and prevent distractions, leading to greater productivity and effectiveness.
The process of reviewing your goals allows for self-reflection – you can evaluate your strengths, weaker sides, and areas needing improvement, supporting personal growth and self-awareness.
Considering that goals often involve overcoming obstacles and challenges, this builds resilience, problem-solving skills, and the ability to learn from setbacks.
Achieving your goals, even small ones, provides a sense of accomplishment and satisfaction. And recognizing these achievements boosts self-esteem and encourages you to strive for more.
Pursuing meaningful goals contributes to your overall well-being and fulfillment. It gives your life a sense of purpose and satisfaction.
The act of setting and achieving goals is a form of personal development in itself. It encourages you to push your limits, step out of your comfort zone, and grow as an individual.
#9 PRACTICING MINDFULNESS, MEDITATION, OR DEEP BREATHING EXERCISES
Engaging in mindfulness, meditation, or deep breathing exercises can help calm the mind and reduce stress. Mindfulness and meditation, in particular, encourage focusing on the present moment, which can alleviate anxiety about the future or regrets about the past.
And they enhance emotional awareness and regulation, teaching you to observe your feelings without judgment and respond to them in a more balanced way.
Regular practice can improve your ability to concentrate and maintain focus, which valuable for both personal and professional tasks, and it can be used a personal growth tool for problem-solving and stimulating creativity by quieting the mind and allowing new ideas to emerge. Or as a tool to improve mental health.
In general, mindfulness encourages self-reflection, helping you become more aware of your thoughts, emotions, and behaviors, which is essential for personal growth. And by being more present and aware, you can improve your relationships by managing to listen more attentively and respond more empathetically to others.
At the same time, improved self-awareness and emotional regulation can aid in resolving conflicts more peacefully and constructively.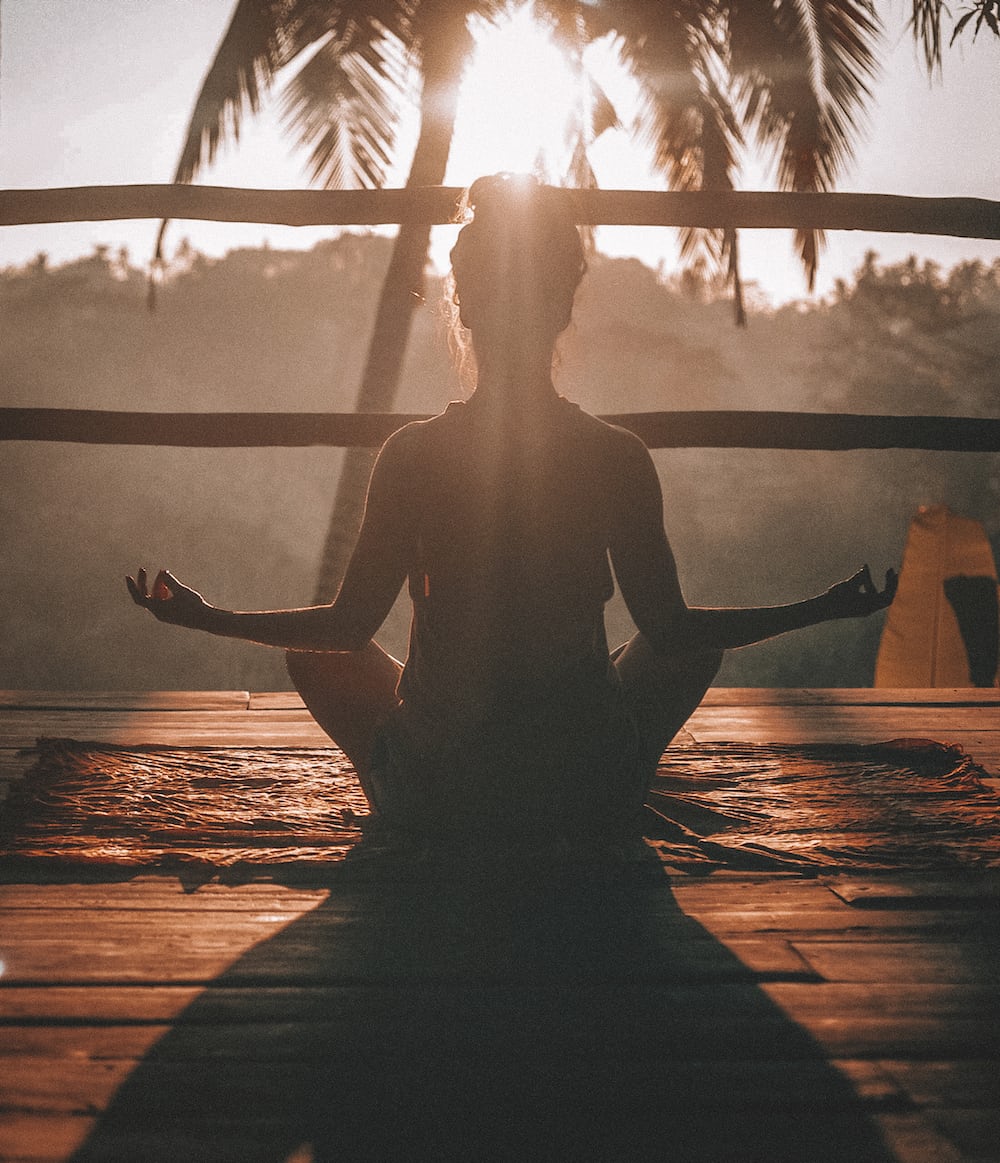 Mindfulness and deep breathing techniques can be even effective as tools for managing physical pain or discomfort. For instance, deep breathing exercises can improve lung function and oxygenate the body, promoting overall physical recovery or well-being in general.
On the other hand, for many, mindfulness and meditation serve as a means of connecting with their spiritual or inner selves, providing a sense of purpose and meaning.
And lastly, they offer a dedicated time for introspection and reflection, which can lead to personal insights and self-improvement.
#10 PURSUING CREATIVE ACTIVITIES
Creative activities offer a channel for self-expression, whether through art, writing, music, or other forms, they allow you to convey your thoughts, feelings, and experiences, can be meditative and calming, or provide an escape from daily stressors, bringing relaxation and mental peace.
Plus, creativity encourages innovative thinking and problem-solving and helps with finding unique solutions to challenges in various areas of life.
Moreover, regular creative activities stimulate your imagination and encourage you to think beyond boundaries and explore new possibilities, but they can be therapeutic, helping you manage and cope with difficult feelings.
Secondly, creative endeavors may also involve pushing your boundaries and stepping out of your comfort zone, which is essential for personal growth and self-discovery.
Plus, creative breakthroughs can also spill over into your work, relationships, and personal goals.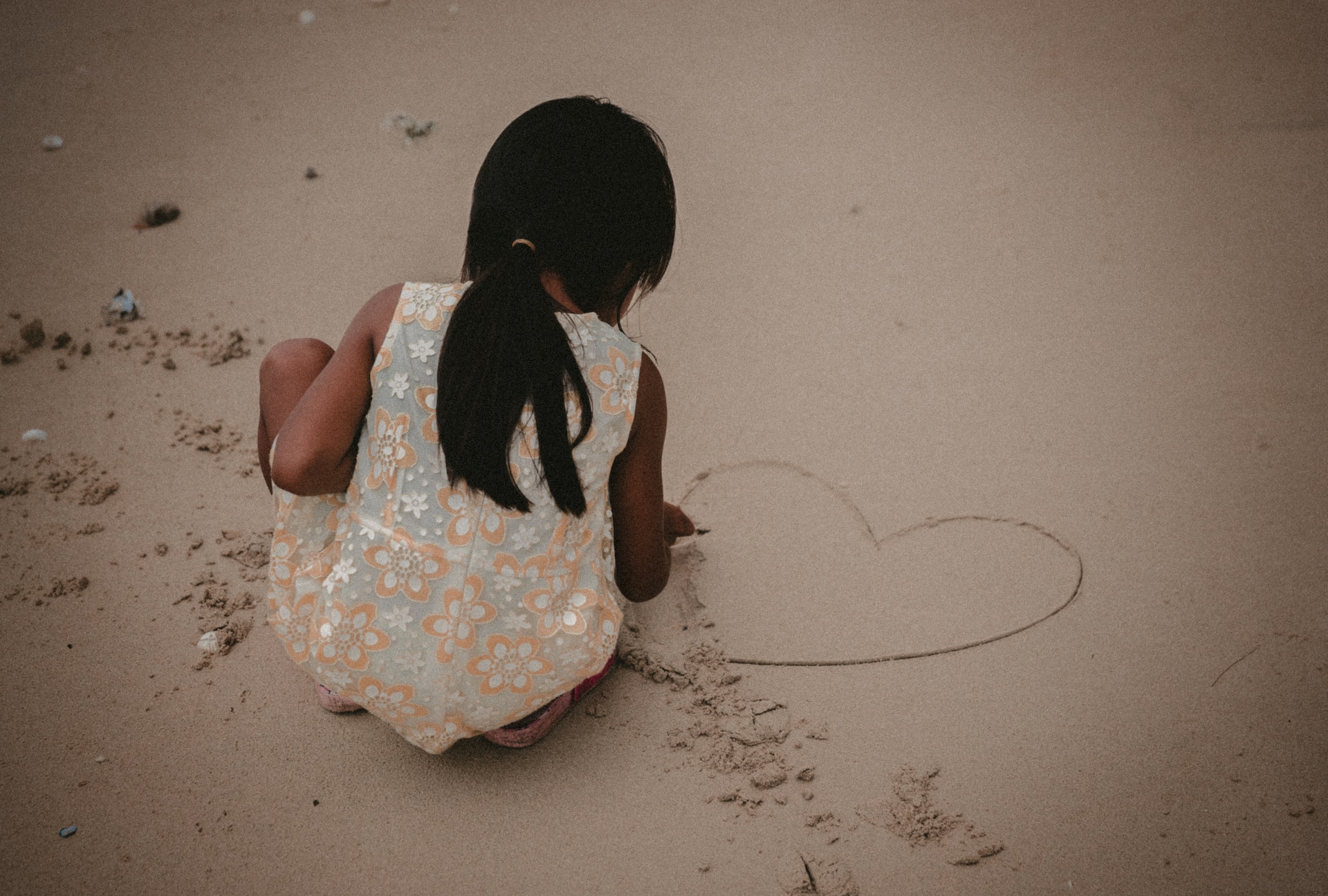 Thirdly, creative activities often induce a state of "flow" – a heightened state of concentration, productivity, and enjoyment, a state deeply satisfying and fulfilling.
Of course, creativity is inherently joyful and fun that infuses your life with moments of happiness and delight.
And last but not least, we shouldn't disregard the fact that your creative work can leave a lasting legacy, impact others long after you're gone, and be a way to contribute to your community or society.
#11 LISTENING TO PODCASTS ON TOPICS IMPORTANT TO YOU
Listening to podcasts on topics important to you can be significant personal development activity with several advantages:
Podcasts offer an accessible way to learn about a wide range of topics. You can access valuable information, insights, and advice on the go, whether you're commuting, exercising, or doing household chores.
You can choose podcasts that align with your specific interests, goals, and areas of personal development. This customization ensures that your learning is highly relevant to your needs.
Podcasts often feature experts, thought leaders, and individuals with diverse backgrounds and viewpoints. This exposure to different perspectives can broaden your thinking and enrich your understanding of various subjects, expose you to valuable insights and allow you to learn from the experiences of others.
Podcasts provide a convenient means of continuous learning. They allow you to stay informed and updated on evolving topics, trends, and developments.
Podcasts fit seamlessly into your daily routine. You can listen to them during idle moments, making the most of your time and turning potentially unproductive moments into valuable learning opportunities.
Many podcasts feature inspirational stories and motivational speakers. Listening to these can boost your motivation and encourage you to pursue your personal development goals.
Podcasts often offer practical advice, tips, and strategies that can help you develop specific skills, whether it's in business, personal finance, health, or any other area of interest.
Listening to podcasts can foster a sense of community. Knowing that others share your interests and challenges can create a sense of belonging and connection.
Podcasts encourage reflection. They provide content that you can think about and apply to your life, promoting self-awareness and personal growth.
Podcasts can reinforce your commitment to personal development goals. Hearing success stories and advice from others can serve as a reminder of what you're working toward.
Listening to podcasts can encourage critical thinking. You can evaluate the information presented, consider different perspectives, and form your own opinions.
Podcasts can encourage a lifelong learning mindset. They remind you that there is always something new to discover and explore.
If you think that you'd benefit from regularly exposing yourself to podcasts, consider signing up for Audible.
Audible is a popular audiobook and spoken-word entertainment service owned by Amazon that offers a vast library of audiobooks, original audio content, podcasts, and more, available for streaming or download.
It often features well-known authors, celebrities, and narrators.
As a subscriber, you can listen to these audio materials on various devices, such as smartphones, tablets, and smart speakers.
#12 CHALLENGING YOURSELF BY LEARNING A NEW SKILL OR LANGUAGE
Learning something new engages your brain, keeping it active and sharp, and creating new neural pathways.
And this mental stimulation can improve cognitive functions such as memory, problem-solving, and creativity.
Additionally, mastering a new skill or language successfully boosts self-confidence because it proves that you're capable of learning and achieving goals.
This can help you dare to pursue bigger and bigger goals and further support your personal growth.
The process of learning can be a journey of personal growth also because it involves patience, perseverance, and the ability to cope with failures, which are a normal part of growth and progress.
Additionally, learning enhances your life by providing you with new experiences and interests, adding depth and richness to your life.
Lastly, taking on the challenge of learning something new can be personally fulfilling. It demonstrates your willingness to step out of your comfort zone and embrace new experiences.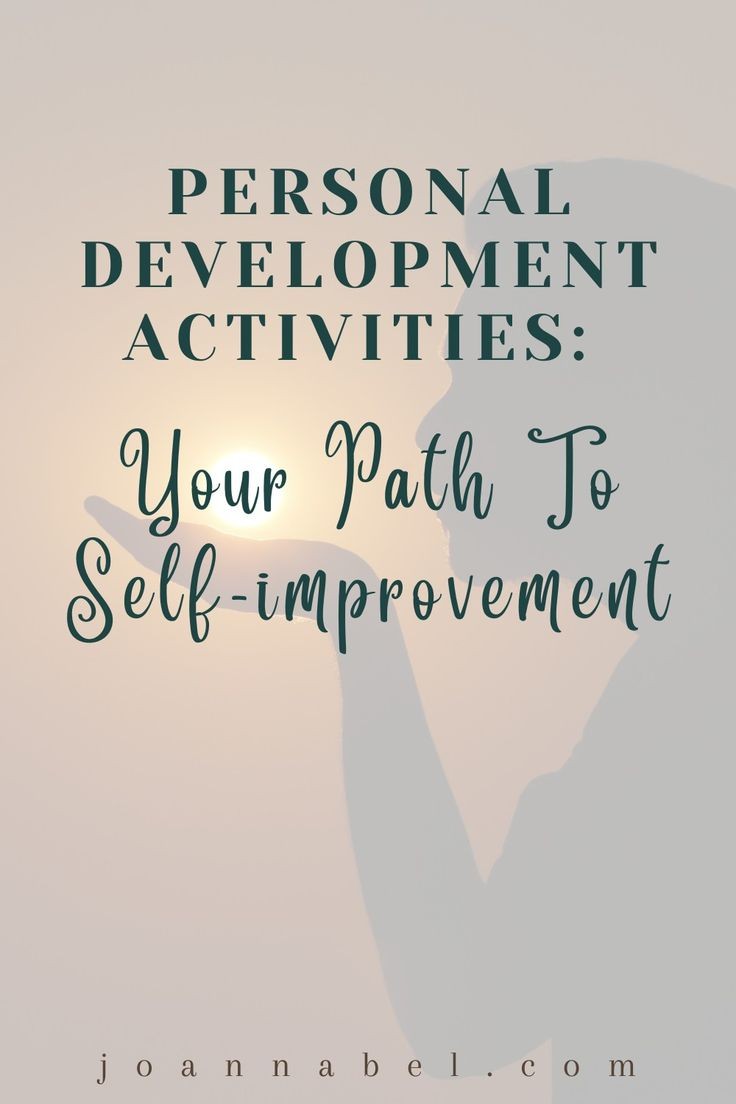 Affirmative self-talk can help you replace self-doubt and self-criticism with self-encouragement and self-empowerment.
This is not about being falsly positive or ignoring negative or unpleasant emotions, it's about gradually changing how you show up for yourself and speak to yourself in order to become more kind and supportive of yourself.
And it's not about ignoring to take responsibility in life, by accepting or being affirmative of some of your wrongdoings, because this shouldn't be a deflecting mechanism.
It is important to work on your self-talk because how you treat yourself affects all areas of your life, your relationships, and your well-being, so you can either be working in your best interest or making your life harder than it should be.
So supportive self-talk can enhance self-esteem by reinforcing a healthy sense of self-worth and self-acceptance, it can reduce stress and anxiety by promoting a sense of calm, control, and optimism.
Additionally, using a more positive affirmative tone can even ignite resilience, helping you bounce back from setbacks and face challenges with a more optimistic mindset. And helps counteract unhelpful thought patterns and beliefs, ultimately leading to more constructive thinking.
As you can imagine, this is a form of self-care, encouraging self-compassion and self-prioritization.
Not to mention, that positive self-talk can lead to better self-expression and communication in relationships because you get to learn to interact with others in a more and constructive manner.
Here are some of my blog post that can help you with cultivating a kinder self-talk:
Latest Posts:
FINAL THOUGHTS ON PERSONAL DEVELOPMENT ACTIVITIES
So there you have it—our tour through the world of personal development activities. These practical insights and strategies are here to help you on your path to self-improvement.
And as we conclude, remember that personal growth is a continuous journey. It's not about reaching a final destination, but about making progress every day.
By incorporating some of these activities into your life, you're taking active steps towards true growth and a life you truly desire to live.
Speaking of living your dream life, don't go before you read my post:
3 Biggest Mistakes With Self-acceptance