Ready for an impactful list of best self-improvement birthday gifts? Self-improvement gifts are those that help individuals develop new skills, cultivate healthy habits, and work towards their personal and professional goals.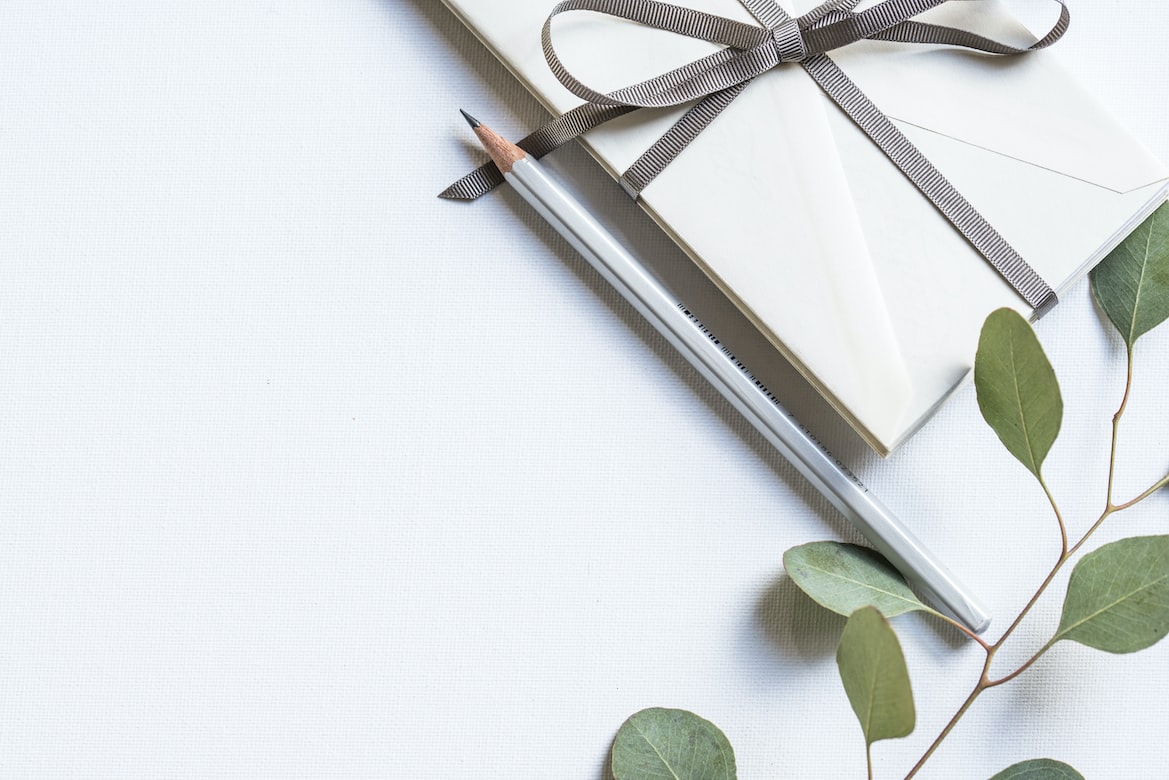 15 Self-Improvement Birthday Gifts For Growth
From books and online courses to meditation apps and mentorship opportunities, there are countless ways to show your appreciation for folks who are diving deep into self-improvement and personal development.
In this blog post, I'll explore some of the best self-improvement birthday gifts out there, as well as the benefits they can offer to those who receive them.
No matter if you're shopping for a friend, family member, or coworker, a self-improvement gift can be a meaningful and impactful way to show that you care.
Let's get started!
This post has affiliate links which means that we make a commission from qualifying purchases at no additional cost to you. For more information read our Affiliate disclosure.
Note: Even though I am a licensed clinical social worker (LCSW), I am not your licensed clinical social worker (LCSW). This means engaging with our website is not considered a professional social worker and client relationship. This also means you should not consider this information as professional advice. Although we do put in every reasonable effort to provide the most accurate and reliable information, this does not replace professional advice, and you should not rely only on them. You still might need to consult a professional to introduce your particular situation, issue, problem, or position. Read our full Disclaimer here.
SELF-IMPROVEMENT BIRTHDAY GIFTS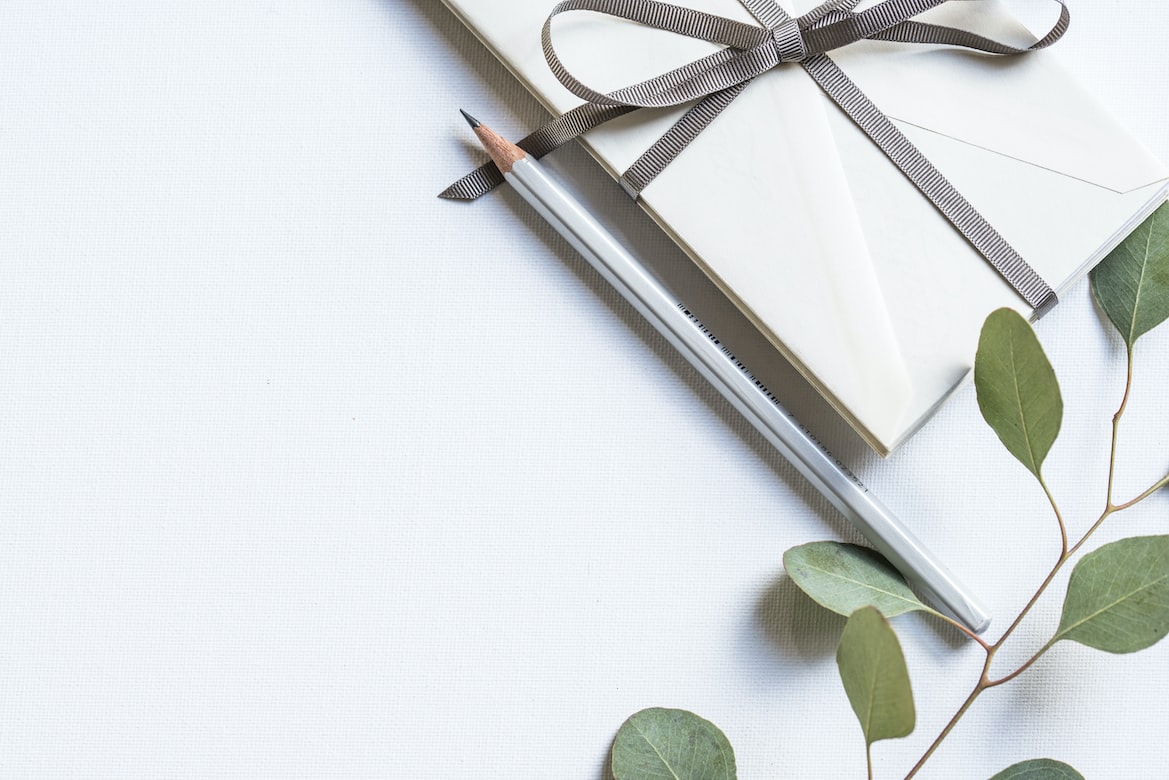 Books are classic self-improvement gifts that provide knowledge and expertise, and those on a particular relevant subject for their situation and positions can offer valuable insights and information to enable a deeper understanding of a chosen topic.
Plus, they will inspire and motivate them and can move them toward pursuing their goals and dreams by offering hope and possibility.
Other ones will promote self-awareness and well-being, like those about consciousness, mindfulness, mental health, emotional intelligence, managing stress, and cultivating a more positive outlook on life.
Finally, books offer a different perspective and guide readers to expand their understanding of the world, develop empathy and compassion for others, and broaden their horizons.
If you've decided that choosing a book is the way to go, check out these few posts I created that feature books and workbooks for personal growth, mental health, resilience, self-love, self-acceptance, and more:
A platform with personal development programs can help by providing your gift recipient with structured and tailored programs that are designed to help them improve specific areas of their lives, such as leadership, productivity, or communication skills.
These programs often include interactive tools, videos, and assessments that can help them track their progress and stay motivated while also offering access to a community of like-minded individuals who can offer support and encouragement.
By providing them with access to valuable resources and support, personal development platforms can help achieve their personal and professional goals and ultimately lead more fulfilling lives.
I can recommend Mindvalley to you considering it has over 100 personal development programs in 6 growth categories (Soul, Mind, Body, Relationships, Career Growth and Entrepreneurship).
And can be accessed once you buy a monthly or a yearly subscription.
The latter is much more cost efficient plus it's a commitment to staying persistent and consistent with self-growth.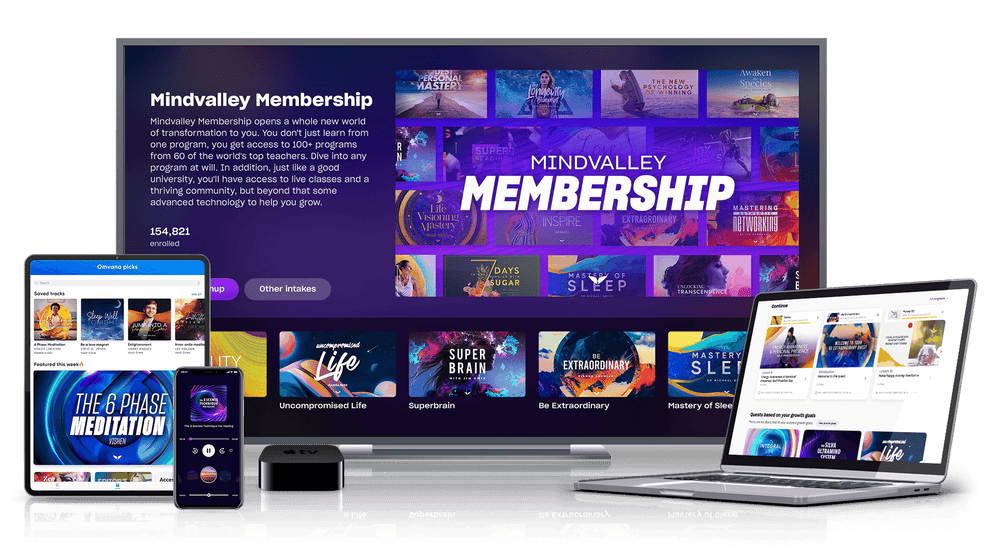 What you can expect once you begin engaging with this platform is:
true self-discovery so that you can start identifying your real preferences, aspirations, goals, and dreams
setting meaningful goals that have the potential to fulfill your need for self-actualization as opposed to only living on someone else's terms and building someone else's dream in order to be accepted by the environment and perceived as successful
liberation from fabricated societal expectation and norms that not only don't serve you, but are in fact representing oppression which is suffocating your soul that only wants you to live in alignment with whom you truly are and not what society expects you to be
to finally awaken your authenticity by letting yourself be visible as opposed to being shy or ashamed of who you are deep down or what you want behind the closed doors
to acquire skills to make life decisions aligned with your core values and true desires coming from the depth of your being
begin stepping into your potential and move towards reaching full potential unique for you and different from anyone else's in the world
become skilled at self-love that holds the key to building the life of your dreams
finally become comfortable in your own skin, doing your own thing, and going where you truly want to go in life
build the life you are proud to call your own and experience lasting fulfilment because your consciousness is so expanded that you don't need to worry about whether things will work out for you ever again, as now you have skills and support to make them work.
The other valuable benefits they can expect besides full access to Mindvalley's entire curriculum of best-in-class programs for transforming every dimension of your life. (100+), are:
Weekly Mindvalley Live sessions featuring today's biggest trainers, bestselling authors, and celebrities.
Full access to Mindvalley Meditations, featuring a vast selection of guided and ambient meditation audios for deep inner transformation.
Access to Mindvalley's private social network, where you can connect, share wisdom, and grow with fellow members in your city and around the world.
One of the greatest benefits of joining Mindvalley is a feeling of someone having your back, (or you having your back?) and knowing that things will only go better from now on.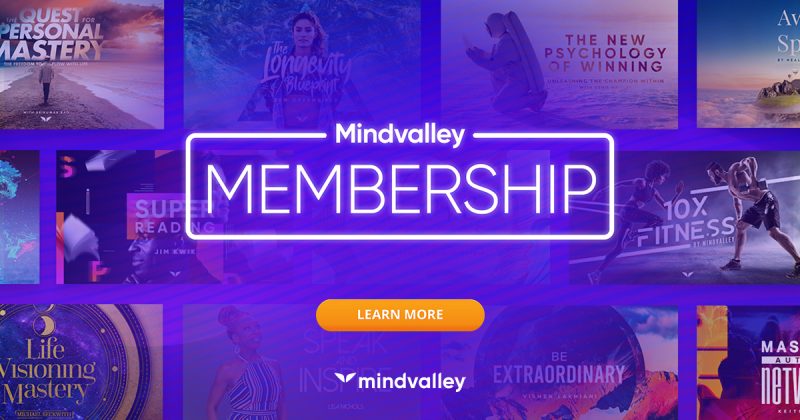 That's because your self-improvement gift receiver will have a community of like-minded folks and a wide range of educational resources they can adapt to fit their needs by choosing programs and courses that fit their personal development plan or overall ambitions and interests.
You can buy them a subscription for the first month and then they can decide if they should stick – I'm pretty sure they will but it's important to check things out for themselves naturally.
This is especially suitable if you're not sure they're ready for a year long commitment so then give them a chance to dip their toes by covering the first month so that they can explore and see how they like it.
This will make you stand out for sure in the crowd of folks who only "play it safe" and go for ordinary gifts that quickly get pushed to the side as soon as the birthday celebration is done, as they can't bring personal transformation like this unique subscription can.
And once they start seeing substantial changes in their lives, they will have you to thank and remember your gesture for the rest of their lives.

If you happen to like it and you're considering getting a membership, but you want to know more about it, read:

And if you'd like to experience the platform before investing you can take a masterclass (or few of them):
You may want to read afterwards:
#3 A THERAPY OR COACHING SESSION AS SELF-IMPROVEMENT BIRTHDAY GIFTS
Therapy or coaching sessions can be a very useful birthday gift for self-improvement by providing individuals with a safe environment in which to explore their thoughts, feelings, and behaviors and a trained professional to deliver insights and support.
For instance a trained therapist can help individuals identify and address any problems or challenges they may be facing, such as anxiety, depression, relationship problems, or career-related stress.
They can offer guidance and support in expanding coping strategies, improving communication skills, and setting goals for personal and professional growth.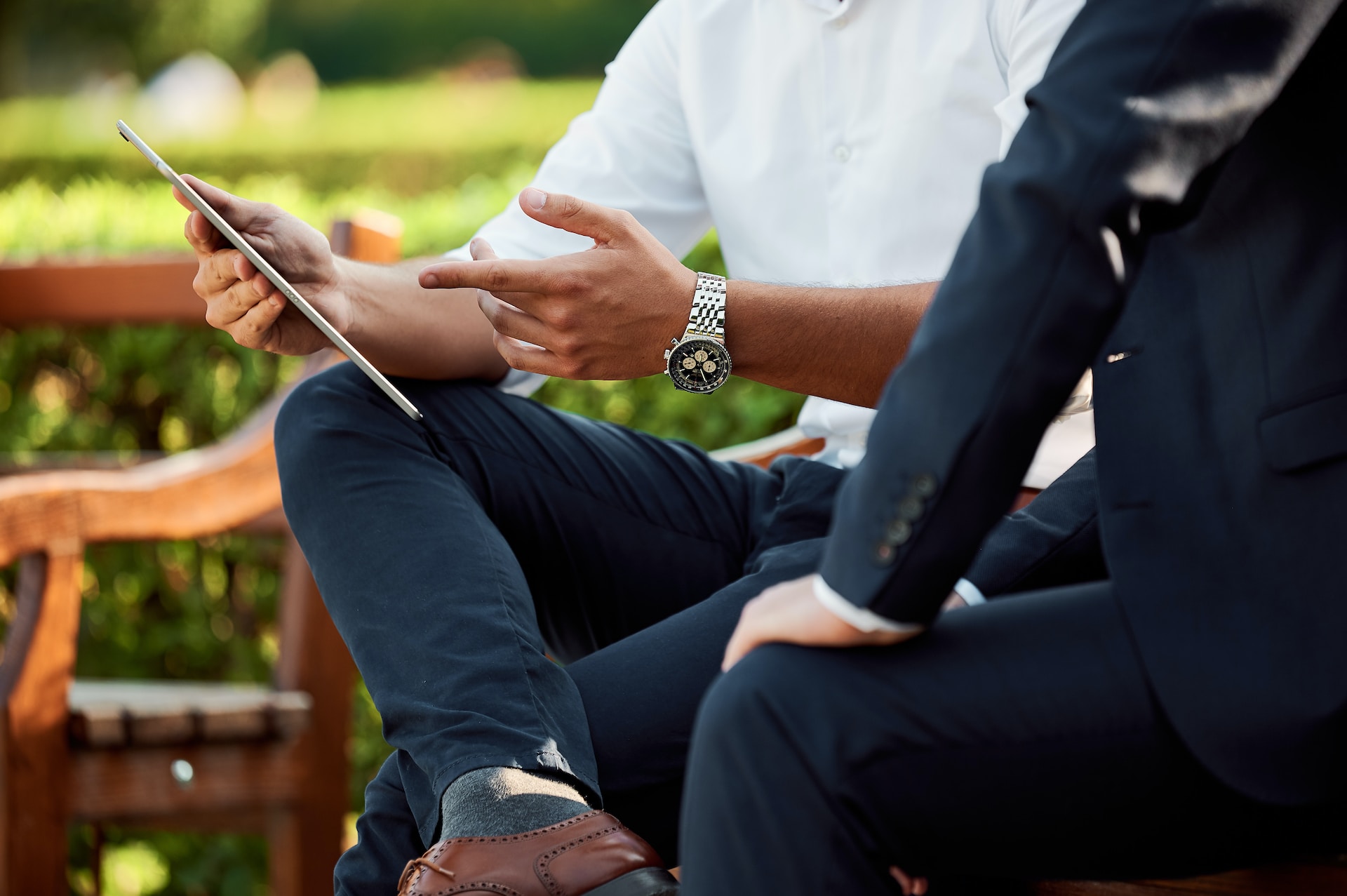 Therapy or coaching sessions can also provide a valuable source of accountability and motivation, helping them stay on track as they work towards their goals and achieve greater satisfaction and fulfillment in their lives.
Furthermore, they can be used for:
Self-exploration and personal growth as they are safe and supportive environments for self-exploration, allowing to gain a better understanding of oneself, one's values, beliefs, and patterns of behavior or relating to the world around you, develop insights into one's strengths, weaknesses, and areas for personal growth.
Emotional management or regulation and coping skills – These skills can be beneficial in managing stress, anxiety, anger, or other challenging emotions and teach healthy ways to express and process emotions, leading to improved emotional resilience and well-being.
Improved relationships and communication as these experts can provide a neutral and objective perspective, helping individuals understand their communication patterns, emotional dynamics, and relationship challenges, and support learn effective communication techniques, empathy, conflict resolution skills, and develop healthier relationship patterns.
Personal empowerment and confidence building – working with these experts can assist identifying and challenging self-limiting beliefs, overcoming insecurities, and developing a positive self-image. This process can empower anyone pursue their goals, take risks, and get to lead a more fulfilling life.
Decision-making such as career changes, relationship shifts, or major life decisions, can be overwhelming and support and guidance during these periods of transition is a good idea. This will help explore options, clarify values, set goals, and navigate the decision-making process, and get a clearer direction and purpose.
3 Biggest Mistakes With Self-acceptance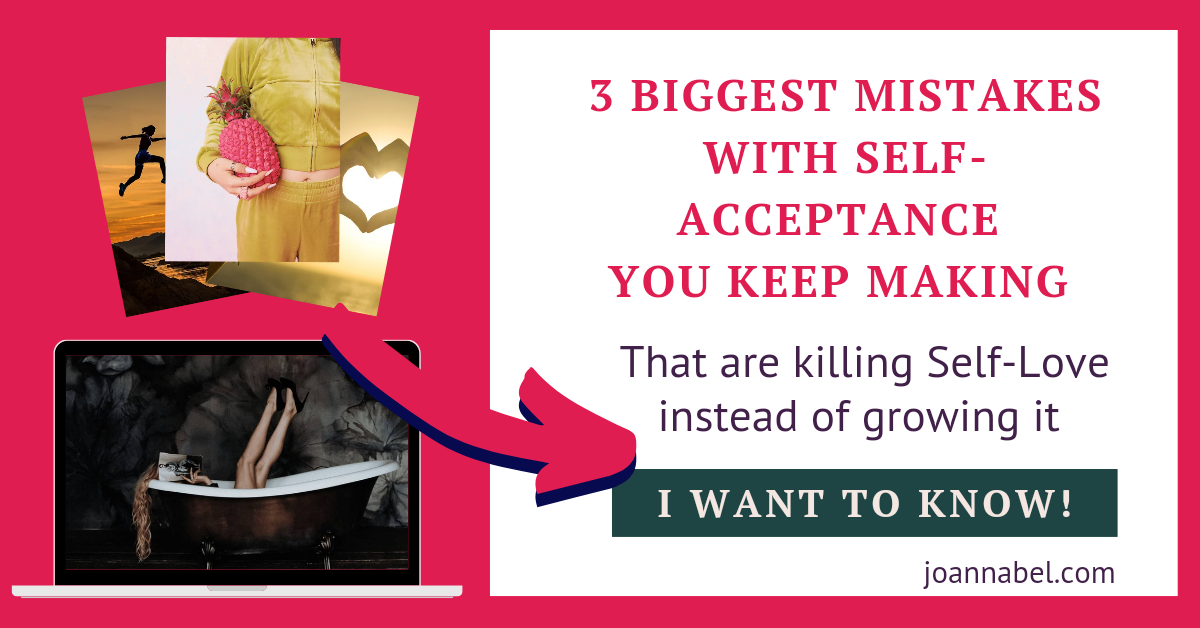 #4 A GUIDED JOURNAL AS A SELF-IMPROVEMENT BIRTHDAY GIFT
A guided journal is a good choice for a self-improvement birthday gift because it gives them a chance to reflect on their thoughts, emotions, and goals and it's a valuable tool that can guide them on identifying patterns and work through any challenges they might be facing.
It can be a powerful tool for personal development, self-expression, and creative exploration. Considering it consists of prompts and exercises designed to foster self-reflection and inspire creative expression, by using it we get to develop a greater understanding of themselves.
Guided journaling are also good for setting and achieving personal goals, cultivating mindfulness, and practicing gratitude.
Their structure could also support overcoming self-doubt, and can serve as a valuable tool for exploring new ideas and perspectives.
Here are blog posts in which I've listed guided journals and workbooks and I strongly encourage you to check them out and get the best one as a self- improvement gift:
A subscription to a podcast or audiobook service can provide someone focused on self-improvement with access to a wealth of knowledge and inspiration on a variety of topics related to personal growth.
By listening to podcasts or audiobooks, they can learn about a wide range of topics and gain valuable insights and information from experts in various fields.
Podcasts and audiobooks can also provide inspiration, motivation, and entertainment, making them a great way to unwind and relax, plus subscription services often offer a personalized experience, tailored to the individual's interests, preferences, and learning style, helping users discover new content and stay engaged with the material.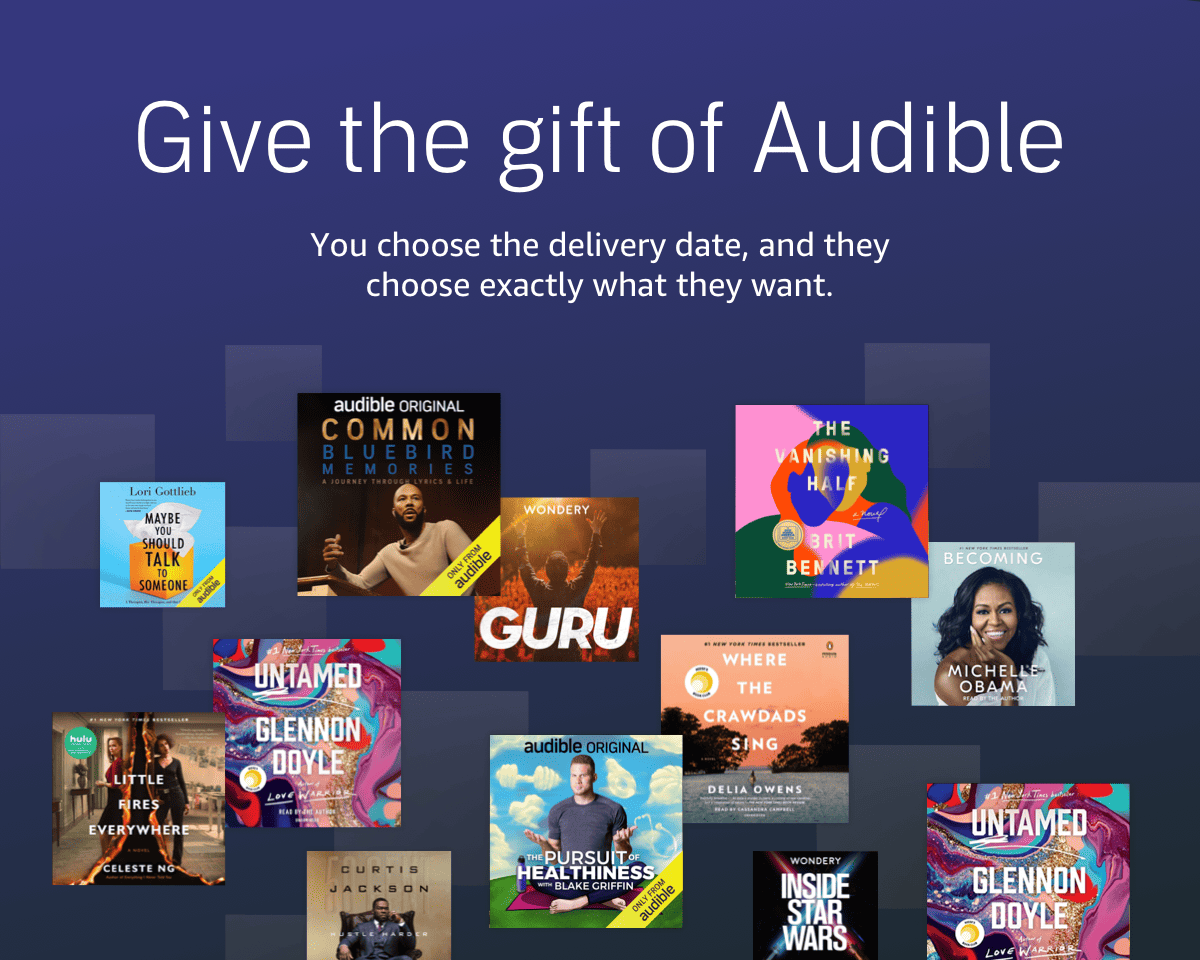 For example, a gift membership for a subscription service like Audible, an online platform that provides a wide selection of audiobooks, original content, and podcasts.
The gift recipient can listen to audiobooks on any device, including smartphones, tablets, computers, and Amazon Echo devices.
#6 AN ONLINE COURSE OR PROGRAM
An online course or workshop can help someone learn a new skill or improve an existing one. It can be a great way to gain knowledge and build confidence.
They'll benefit self-improvement enthusiasts by providing them with structured and comprehensive instruction on a specific topic or skill.
These courses and programs often include video lectures, interactive assignments, and quizzes or exams, allowing individuals to learn at their own pace and track their progress, and can offer individuals access to expert instruction and up-to-date information in a wide range of fields, from business and technology to art and design.
They can also provide a flexible and convenient way to learn, allowing individuals to fit their education around their work or personal schedules. On top of this, online programs and courses can offer networking and community-building opportunities, connecting individuals with like-minded learners and experts in their field.
Here is one that you may find very interesting and empowering: THE UNCOMPROMISED LIFE by Marisa Peer hosted on Mindvalley, personal development platform I already mentioned.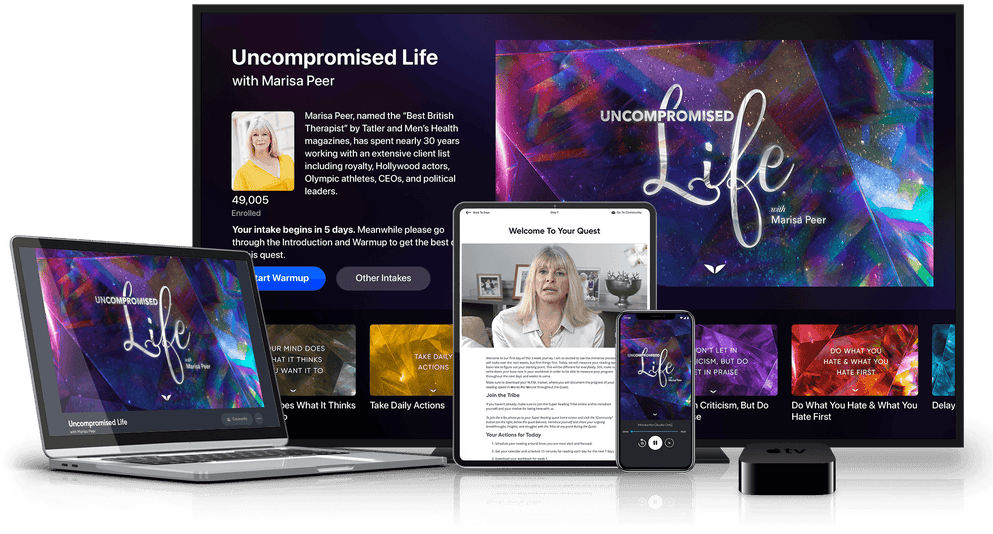 The Uncompromised Life is a program that will guide them through Marisa Peer's acclaimed Transformational Hypnotherapy process for creating deep and lasting change in your inner programming and your life.
As numerous scientific studies show, this process rewires your brain for peak performance, and has shown promise as a treatment for depression, pain management, stress, and more.
I love this program as it's very effective but yet pretty passive way of doing the personal growth "work".
You may want to check out also:
#7 A MENTAL HEALTH BOOK
As you know I've already mentioned books, but mental health needs to be separated as one of the most important peaces or aspects of personal development.
A mental health book delivers insights, resources, and practical strategies for managing their mental health, but it is also a valuable resource for self-improvement and development, providing knowledge, tools, and hope for improving overall well-being.
Mental health books can cover a wide range of topics, from anxiety and depression to trauma and addiction. And by reading them, we gain a deeper understanding of our mental health challenges, learn self-care practices, and find inspiration and guidance for recovery.
As a self-improvement gift they can also provide a sense of connection and validation, helping individuals to realize that they are not alone in their struggles and that recovery is possible.
Additionally, they can serve as a complement to therapy or counseling, providing individuals with additional insights and perspectives to support their mental health journey.
Use one or more of my blog posts to choose the perfect one to give as a gift:
#8 A JOURNAL OR PLANNER
A journal or planner can be a valuable tool for personal growth and development, helping individuals to stay organized, focused, and mindful in their daily lives.
It can be a great self-improvement birthday gift considering it promotes self-reflection and organization, as a tool that can help with goal setting tracking progress, and staying focused on priorities.
This is pretty handy for folks focused on personal growth because it's giving them with a structured and intentional way to
reflect on their thoughts, feelings, and goals,
track progress,
set and achieve goals, and
develop new habits.
By regularly using a journal or planner, they can improve their self-awareness, gain insights into their thought patterns, and cultivate a feeling of purpose.
Journals and planners can also serve as a tool for stress relief and self-care, providing a private space for individuals to process their emotions.
I've listed and linked to some of them in my other posts that you should check out:
#9 A MEDITATION APP SUBSCRIPTION
A subscription to a meditation app can be a wonderful birthday gift for self-improvement that promotes mental clarity and emotional well-being, as meditation is a proven method for reducing overwhelm, increasing emotional composure and calm.
Meditation can help individuals to:
reduce stress,
increase focus and attention,
improve sleep, and
enhance overall well-being.
So a subscription to a meditation app can provide someone with guided meditations and other resources to help them get started with developing meditation practice.
This would be a thoughtful and impactful personal improvement gift for individuals who are interested in cultivating greater mindfulness, relaxation, and overall well-being.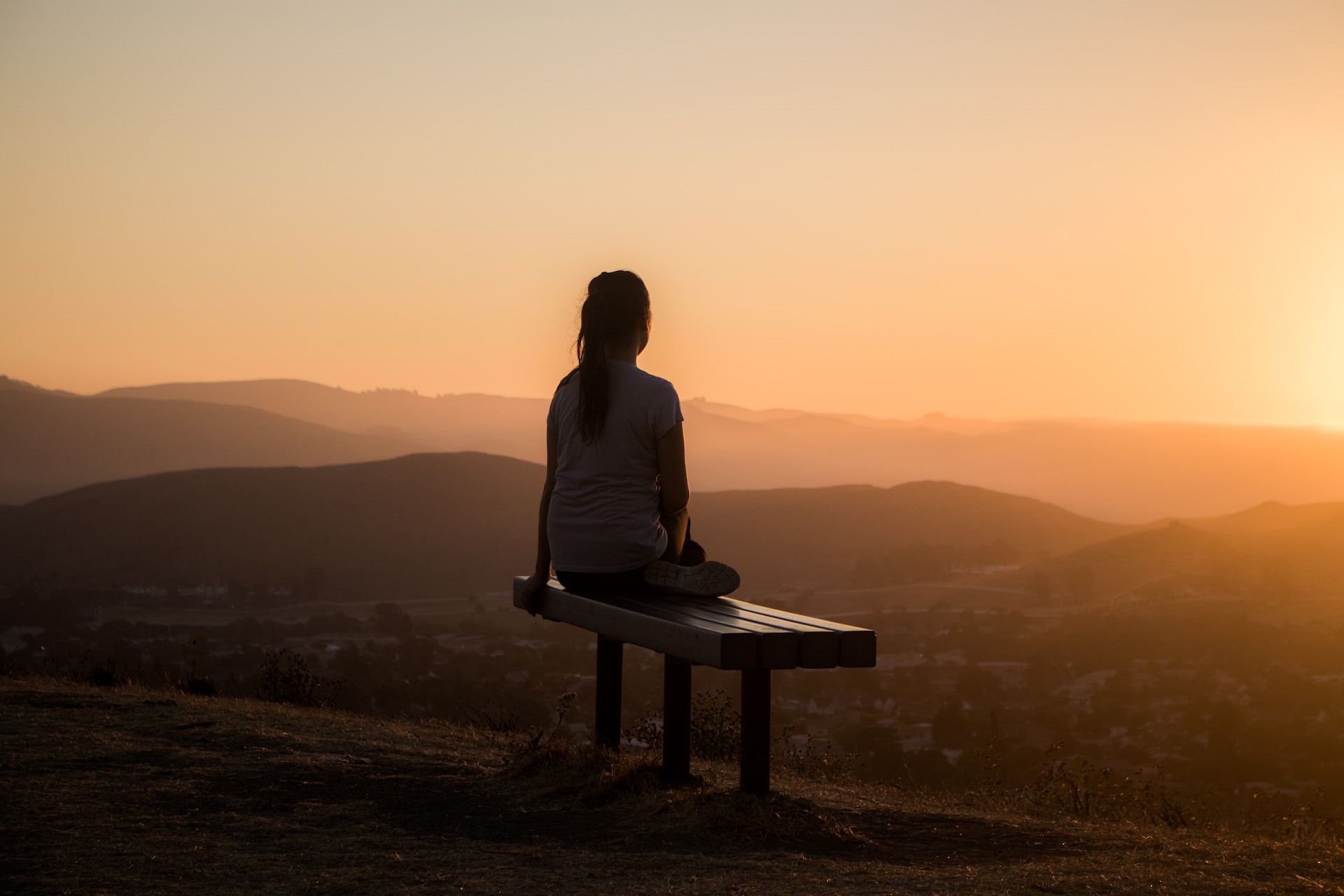 With a meditation app, individuals can access guided meditations, mindfulness exercises, and other tools and resources to support their meditation practice, which is a convenient and flexible way for individuals to meditate, allowing them to practice meditation at home, work, or on-the-go.
Additionally, many meditation apps offer personalized recommendations and tracking features, helping individuals to stay motivated and track their progress over time.
I mentioned Mindvalley membership that has personal development programs inside but in addition to these, it has numerous meditations for different life areas and intentions. Plus they've developed an app that's amazing for daily use.
#10 A SKILL-BUILDING (ONLINE) COURSE OR A WORKSHOP
A skill-building course or a workshop, such as a writing or speaking workshop, can be a valuable birthday gift for someone looking to improve their communication skills and confidence.
Workshops can be an effective way to accelerate personal or professional growth building up new knowledge, skills, and resources to achieve personal goals, because they offer hands-on instruction and practice in a specific skill or area of expertise.
Note that skill-buidling resources can be tailored to a wide range of topics, from public speaking I've mentioned, negotiation to woodworking and coding.
So by participating in a skill-building courses or workshop, they can expect practical experience and feedback from experts in their field, helping them improve their skills.
These resources can also provide networking opportunities, connecting people with like-minded peers and potential mentors or collaborators. Sometimes this is the most valuable thing.
You can check out Home Design Institute, a French educational platform that specializes in the field of Interior and Landscape Design, if your gift recipient is interested in this subject. It offers wide variety of online courses that they can enroll in, based on their specific interest and level of expertise or skills.
This would be an extraordinary gift for your gift receiver if they are into space decoration and interior design because they're very intentional about making all the spaces they spend their time warm, nurturing, and comfortable.
I'll mention some of them.
Interior Design Professional Course: If you're thinking about gifting them the Interior Design Professional Course at the Home Design Institute, you should know that this is a 10-month online program. During those months where they'll dive deep into the world of interior design, gaining all the knowledge and skills thry need to tackle interior design projects like a pro.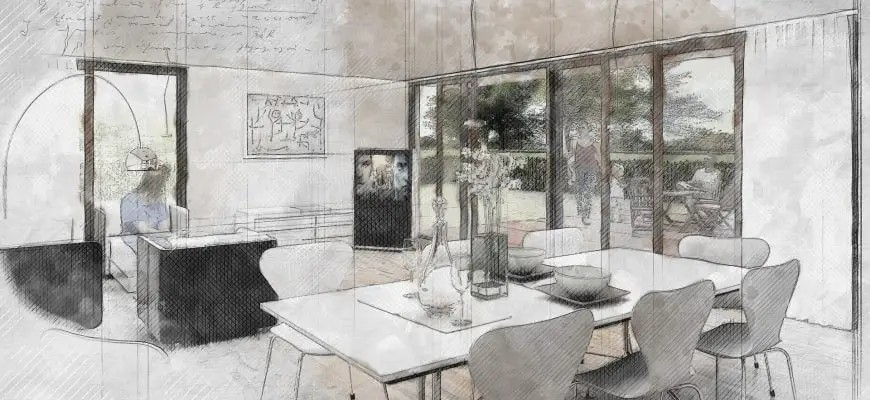 Interior Design Fundamentals – FREE online course: If they're dreaming of kickstarting a career as an independent interior designer, this free online Interior Design course may be right for them. By the end of it, they'll have the skills to whip up basic designs that'll spruce up any room.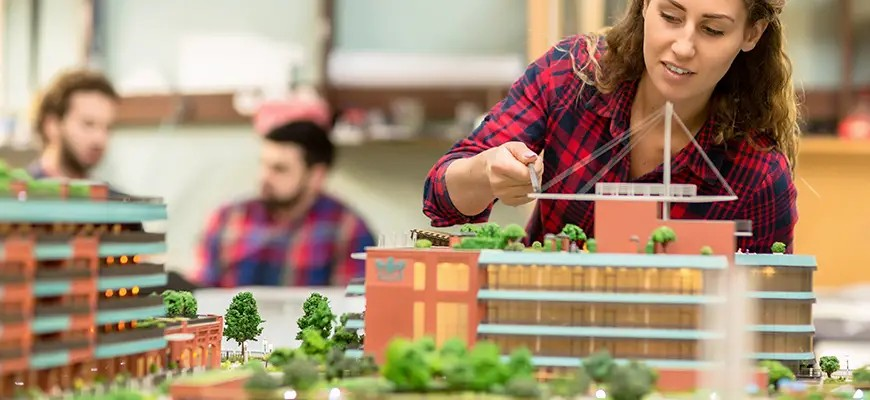 Landscape Design – online course: In this course, they'll discover how to shape their unique view of the world, nurture their creativity and gain a hands-on understanding of how different plants, shrubs, and trees come together in perfect harmony throughout the year. The goal is to have all the tools they need to create a well-rounded and polished landscape design, from the initial concept to the final touches. They'll develop a deep understanding of how to enhance visual and practical skills, becoming well-versed in plants, hard landscaping materials, and how to integrate them seamlessly into the landscape while considering the surrounding context and existing features.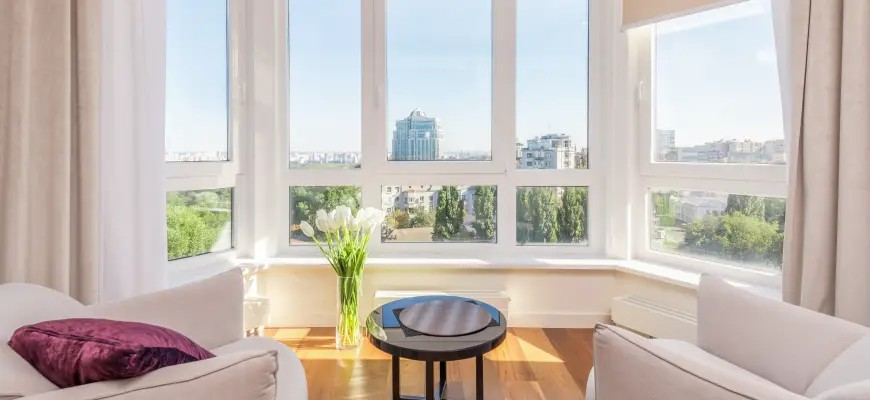 Sustainable Interior Design: This course was born in response to the fast-paced changes in our global climate and the increasing need for projects that make a positive environmental impact. It's all about reshaping our perspective on interior design. Your gift recipient will dive into fresh materials, strategies, and tools, aiming to spark creativity and craft designs that not only stand out but also do good for the environment.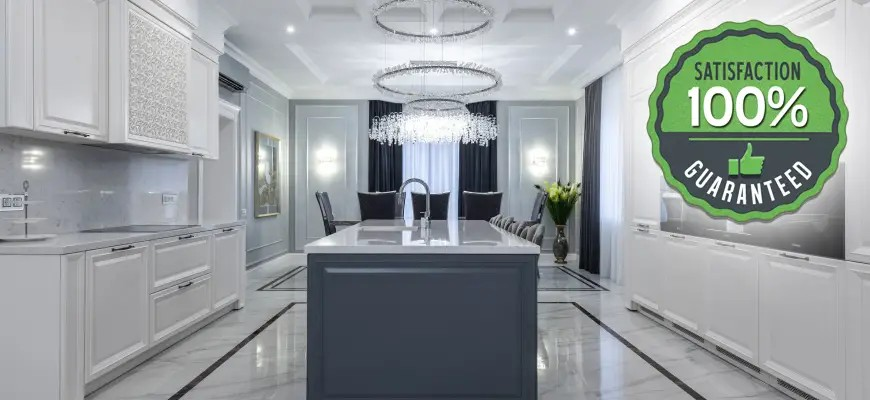 Kitchen Interior Design Course: In this course, they'll gain the essential tools, guidance, and hands-on experience to craft beautifully functional kitchens in various styles. They'll have the chance to collaborate with seasoned experts in the field of kitchen design, delving into diverse topics like lighting design, sustainability, rural kitchen concepts, and the psychology of color. No matter if starting from scratch or already a pro, this course will bolster their kitchen design skills, ensuring they can approach any culinary space with confidence and expertise.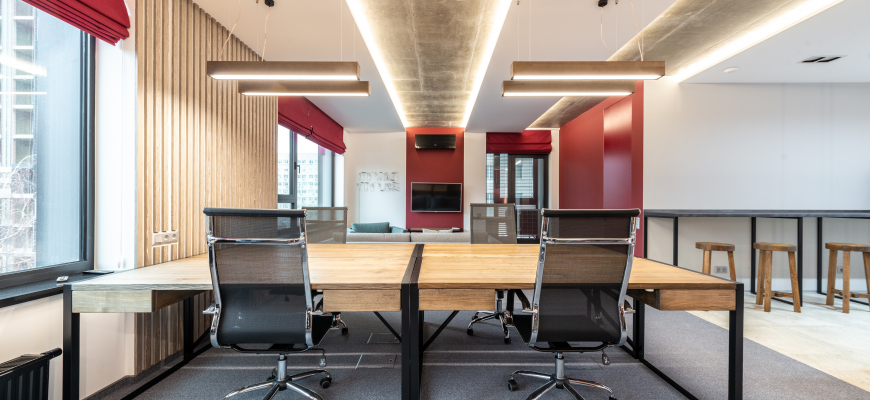 Office Interior Design Course: This course is ideal for enhancing interior design skills with a focus on office spaces. It covers diverse topics like ergonomics, creative office spaces, and large-scale interior design for office buildings. They'll receive comprehensive guidance, from crafting functional and unique offices to practical project support. Along with tools, resources, and project feedback, they'll access exclusive content aimed at boosting creativity, innovation, and confidence in creating exceptional interior design experiences.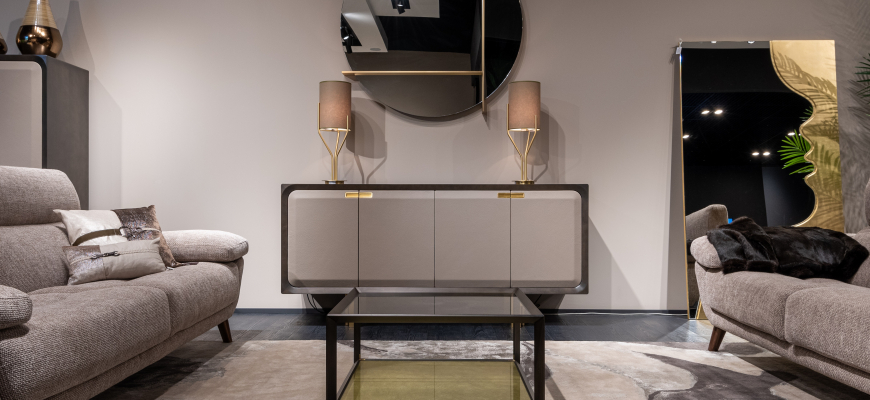 Scandinavian Interior Design: enroll them to look into the guiding principles, guidelines, tools and techniques to create amazing projects of any setting. With all practical tasks and developed projects, they'll finish the course with a new level of knowledge and experience that will enable them to take on any type of Scandinavian design in the future.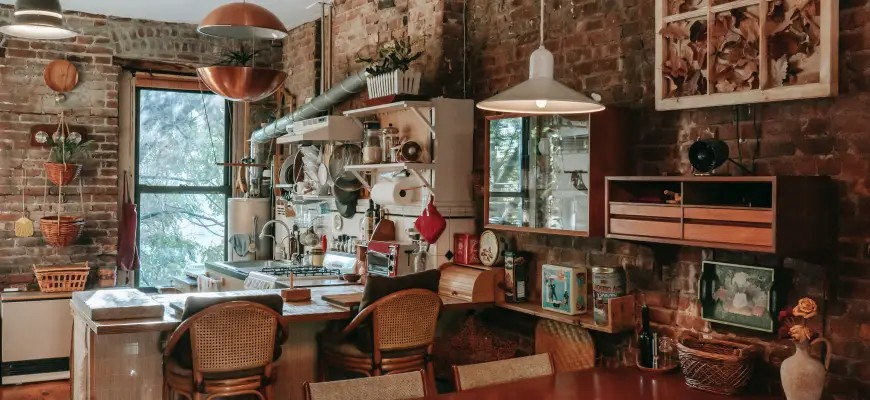 Interior Design Decoration Course: Interior decoration encompasses the strategic placement of furniture, the selection of colors, textures, textiles, coatings, and the careful curation of ornaments, accessories, and lighting. The objective is to achieve a harmonious and functional aesthetic in any space. This course is designed for both beginners and professionals seeking a deep understanding and practical skills in this discipline.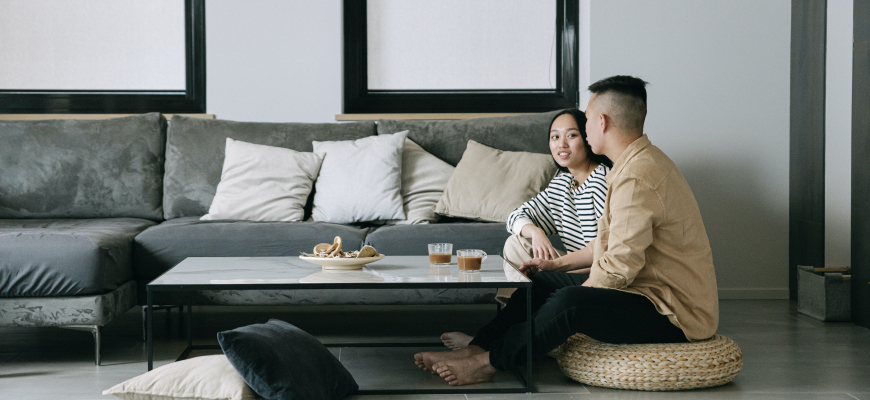 Japandi style – What is Japandi and how to create Japandi interiors?: Japandi is a design style that blends the minimalistic aesthetics of Scandinavian and traditional Japanese interior design. Its appeal lies in the fusion of simplicity, elegance, and eco-friendliness. This versatile style is suitable for various settings, be it homes, offices, or commercial spaces. This course delves into the intricacies of its functionality and offers insights on how to effectively incorporate it into interior design projects, making it a unique and advantageous design choice.
With this platform they could go from a beginner to pro using their courses, and even start offering their services or even start an interior design business. Their certificates are recognized and valid in the entire EU.
#11 A SUBSCRIPTION TO A LANGUAGE LEARNING APP
A subscription to a language learning app can be a fun and engaging way for someone to learn a new language. It's a great birthday gift that can help someone improve their cognitive function, gain insights into a different culture, and open up new opportunities in life later on.
These apps often use a variety of techniques, such as gamification, spaced repetition, and interactive exercises, to make language learning more fun and effective.
When you give this to someone as a self-improvement gift, know that it's possible for them to learn at their own pace and track their progress, receiving immediate feedback on their pronunciation, grammar, and vocabulary.
Language learning apps can also provide a flexible and convenient way to learn, allowing individuals to fit their language learning around their work or personal schedules.
Additionally, many language learning apps offer social features, connecting learners with native speakers or other language learners around the world, providing valuable opportunities for practice and cultural exchange.
#12 A FINANCIAL PLANNING TOOL
A financial planning tool, such as a budgeting app or a book on personal finance, can be a useful and highly practical gift for someone looking to improve their financial literacy and manage their money more effectively.
It is a handy tool for personal and professional growth, enabling them to take control of our finances, reduce stress, and achieve financial goals.
This is a comprehensive and organized way to manage finances because it can be used to create budgets, track expenses, and meet financial goals.
By using a financial planning resource, they can gain a better understanding of their financial situation, identify areas where they can save money, and develop a plan.
These tools can also provide alerts and reminders to help individuals stay on track with their financial plans and aspirations and avoid unnecessary expenses.
Plus, financial planning tools can make people feel financially secure and confident.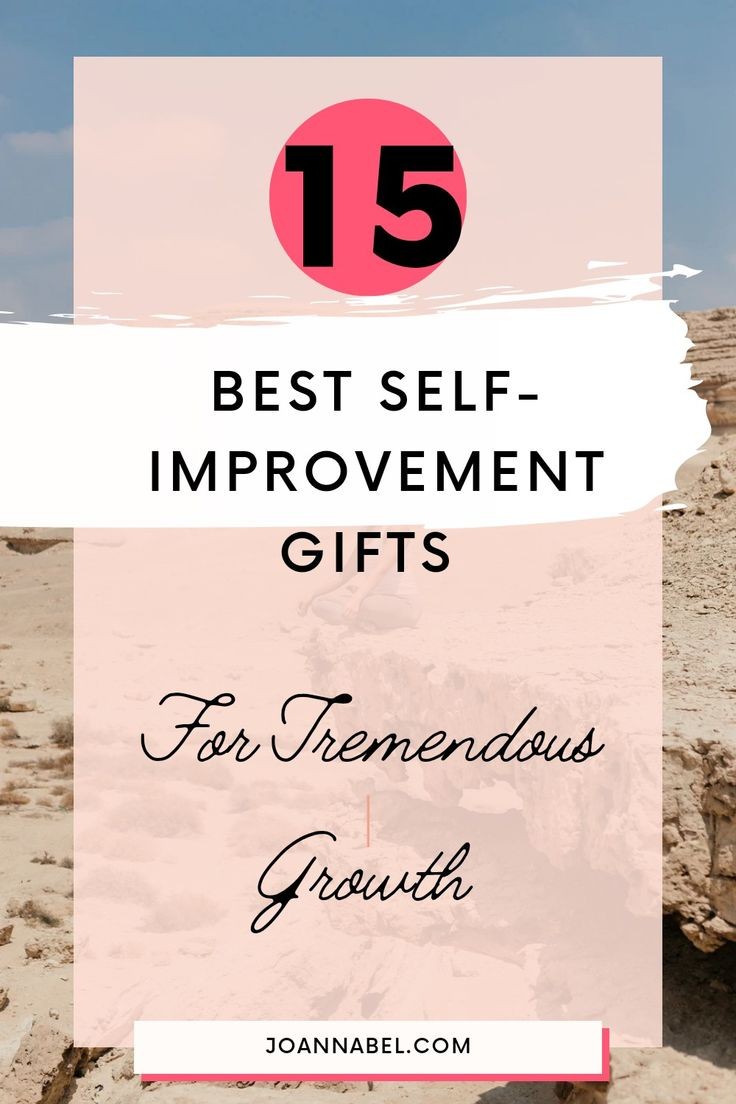 #13 A MENTORSHIP OPPORTUNITY
A mentorship opportunity can provide someone with guidance and support from a seasoned professional in their field.
It's a very special self-improvement birthday gift that can help someone develop new skills and gain insights into their industry, which can lead to career advancement and personal growth.
This can be an outstanding birthday gift because it provides individuals with personalized guidance, support, and expertise from a more experienced and knowledgeable person in their field or area of interest.
A mentor can offer advice, feedback, and perspective on the individual's goals, challenges, and aspirations, helping them to develop skills, knowledge, and connections to achieve their desired outcomes.
A mentorship opportunity can also provide a sense of accountability and motivation, as the individual is working towards their goals with the support and guidance of a mentor.
On top of this, a mentorship can provide opportunities for networking, learning, and growth, as the individual has the chance to connect with others in their field and gain exposure to new ideas and perspectives.
YOU MAY ALSO LIKE:
#14 A NETWORKING EVENT TICKET
A networking event ticket can be a present that promotes career growth and professional development, providing someone with the opportunity to connect with like-minded professionals, build their network, and learn new skills and strategies for career advancement.
A networking event ticket can be a smart self-improvement gift because it provides an opportunity to connect with others in their field or industry, learn from experts and thought leaders, and gain exposure to new ideas and perspectives.
Attending a networking event can help your gift receiver to expand their professional network, build new relationships, and learn about job opportunities or career paths they may not have otherwise known about.
Networking events can also provide opportunities for learning and growth, as individuals have the chance to attend workshops, seminars, and keynote speeches from experts in their field.
RELATED:
#15 A MINDFULNESS RETREAT
A mindfulness retreat can be a transformative experience for someone looking to deepen their mindfulness practice and cultivate a sense of inner peace.
It can be an impactful personal improvement gift, for developing greater mindfulness, well-being, and personal growth.
Additionally, a mindfulness retreat can be a good self-improvement gift because they can disconnect from the distractions of daily life and focus on their physical, mental, and emotional well-being.
Mindfulness retreats typically involve guided meditation sessions, yoga or other physical activities, and workshops or discussions on mindfulness and related topics.
By participating they can learn new mindfulness techniques and strategies, deepen their meditation practice, and develop a greater self-awareness and compassion.
These retreats can also bring a sense of rejuvenation and relaxation, as individuals have the opportunity to rest, reflect, and recharge.
Recommended Resources For You:
Latest Post
FINAL THOUGHTS ON SELF-IMPROVEMENT BIRTHDAY GIFTS
Giving self-improvement birthday gifts can be a wonderful way to show to people who are important to you that you care about their personal growth and well-being, on top of giving a great birthday gift they'll remember.
As you could see, from meditation apps and skill-building workshops to mentorship opportunities and financial planning tools, there are countless ways to support others in their journey towards self-improvement.
By giving a self-improvement gift for their birthday, you're not only providing your loved ones with a thoughtful and meaningful present, but you're also helping them to develop new skills, cultivate healthy habits, and work towards their personal and professional goals.
I hope you've picked your favorites by now, and I'll see you in the next post! Here is one:
3 Biggest Mistakes With Self-acceptance