In a world buzzing with digital solutions, personal growth has found a new ally: personal growth platforms. No matter what you're looking to improve or enhance, like aiming for career advancement, better relationships, or a healthier mindset, these platforms offer a tailored roadmap to help you reach your goals.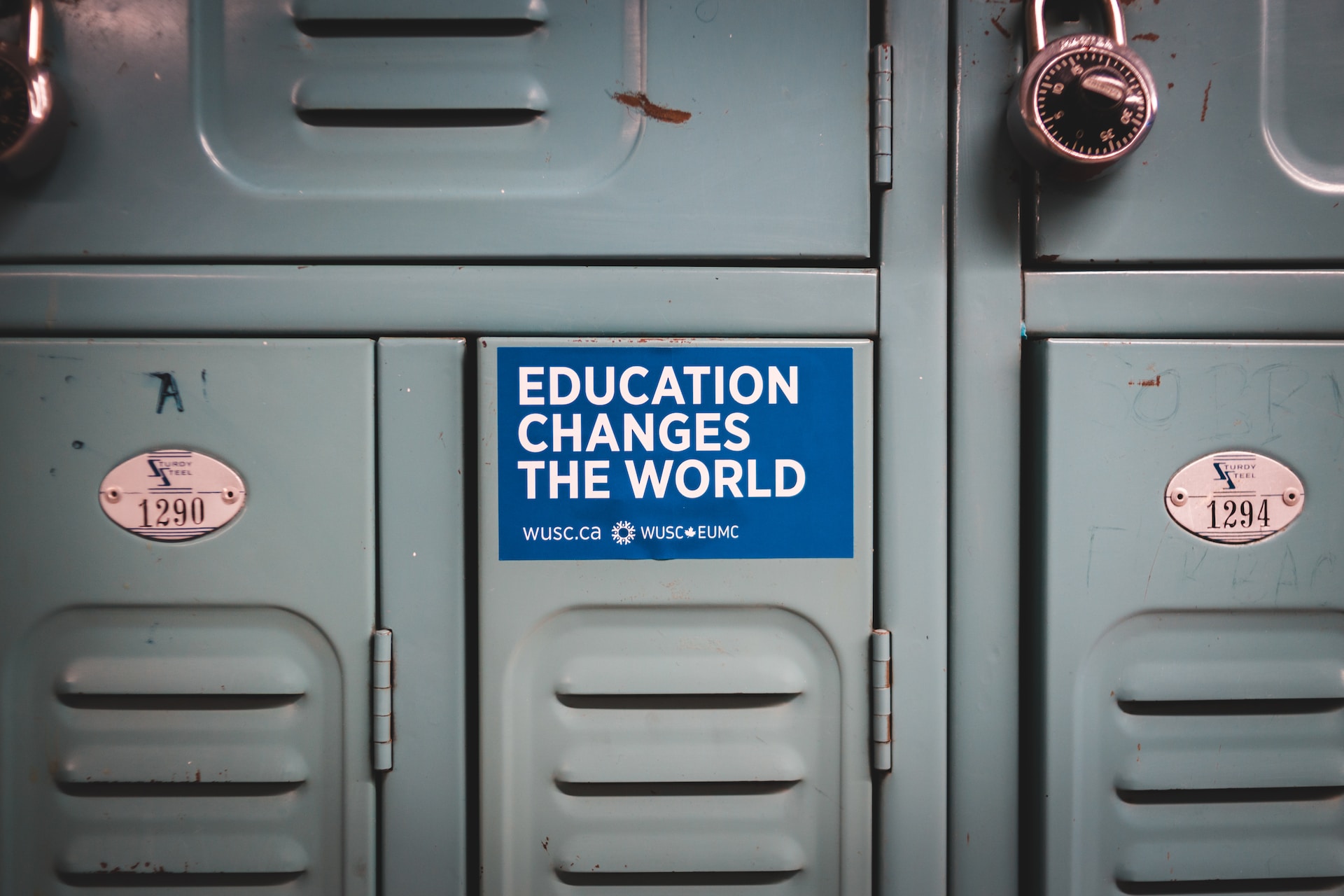 What Personal Growth Platforms Can Do For Your Life
However, with so many options out there, it's essential to understand what these platforms offer, how they work, and how to make the most of them.
In this blog post, we're focusing on the world of personal growth platforms, uncovering their benefits, features, and expert tips on using them effectively.
So get ready to amplify your journey of self-improvement!
This post has affiliate links which means that we make a commission from qualifying purchases at no additional cost to you. For more information read our Affiliate disclosure.
Note: Even though I am a licensed clinical social worker (LCSW), I am not your licensed clinical social worker (LCSW). This means engaging with our website is not considered a professional social worker and client relationship. This also means you should not consider this information as professional advice. Although we do put in every reasonable effort to provide the most accurate and reliable information, this does not replace professional advice, and you should not rely only on them. You still might need to consult a professional to introduce your particular situation, issue, problem, or position. Read our full Disclaimer here.
PERSONAL GROWTH PLATFORMS – KEY CHARACTERISTICS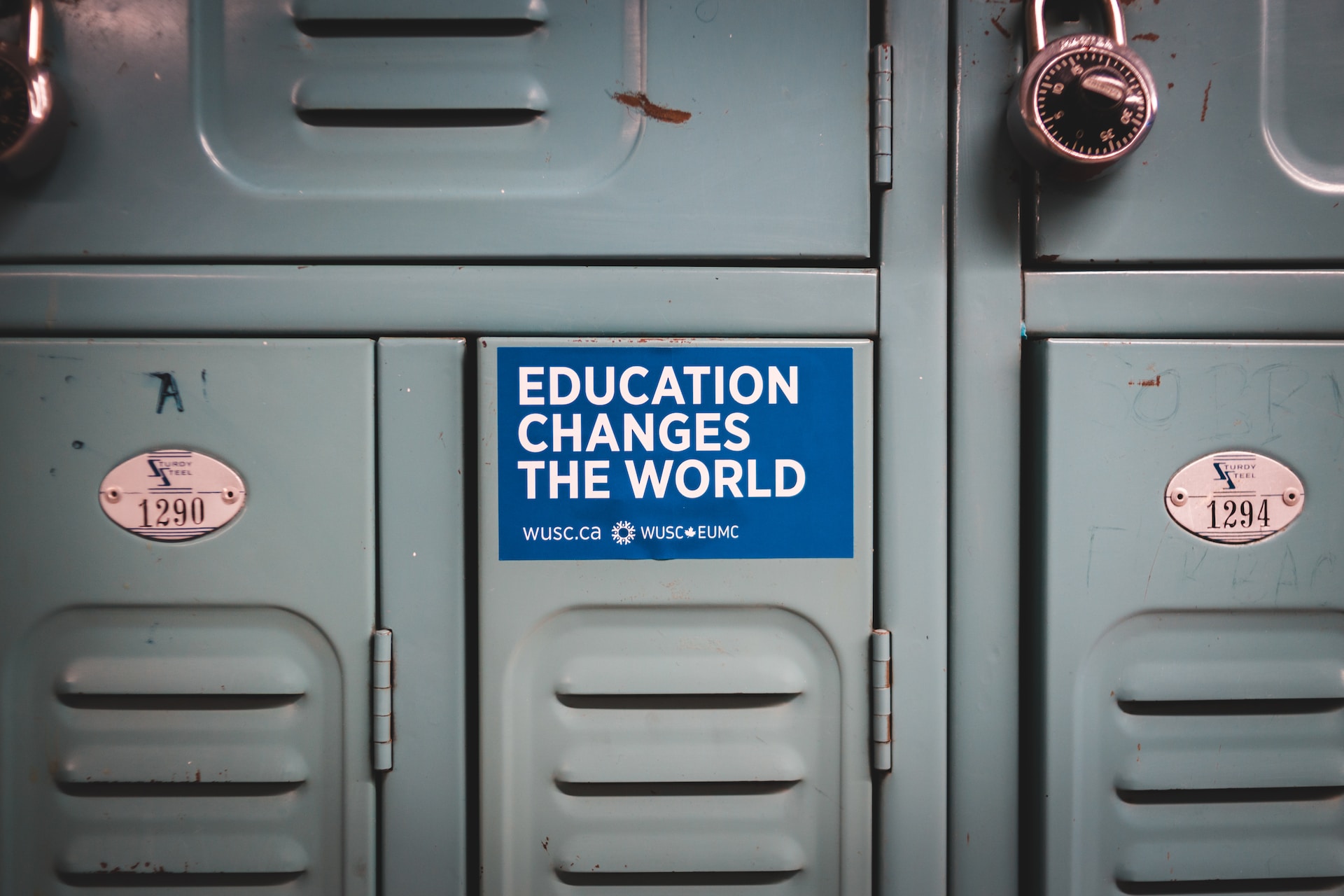 Personal growth platforms serve as digital companions on your journey of self-improvement. They offer a range of tools, resources, and guidance to enhance various aspects of your life, such as goal setting, habit formation, stress management, relationship building, and overall well-being.
Online personal growth platforms typically provide video-based courses, interactive exercises, assessments, and sometimes community features to enhance the learning experience and usually allow learners to access course materials at their own pace and offer certificates or completion badges upon finishing courses.
It's worth exploring these platforms to find courses and resources that align with your specific personal development goals and interests, just leep in mind that each platform has its own pricing models, course catalog, and features, so you can choose the one that suits your needs best.
Key characteristics of personal growth platforms are:
Customized Approach: These platforms understand that everyone's growth path is unique. They provide personalized plans and strategies based on your individual goals, preferences, and challenges.
Diverse Resources: From guided meditations and journaling prompts to habit trackers and learning modules, these platforms offer a variety of resources to cater to different learning styles and personal growth areas.
Data-Driven Insights: Many platforms use data analytics to help you track your progress over time. This data can inform you about what's working, what needs adjustment, and where you're making strides in your personal development journey.
Community Engagement: These platforms often foster a sense of community. You can connect with others who are on similar paths, share experiences, exchange tips, and find accountability partners to stay motivated.
Credibility and Expertise: While many personal growth platforms offer valuable content, it's essential to evaluate their credibility and learn about the expertise of the individuals behind them. Look for platforms that collaborate with qualified professionals, coaches, or experts in relevant fields to ensure you're receiving accurate and trustworthy guidance.
Trial Periods and Subscription Models: Most platforms offer trial periods that allow you to explore their features before committing. Take advantage of these trials to assess whether the platform aligns with your goals and preferences. Additionally, be aware of the subscription models they offer, as some might have different tiers with varying features and benefits.
Privacy and Data Security: Since personal growth platforms often involve tracking your progress and storing personal information, ensure that the platform prioritizes your privacy and data security. Read their privacy policies and terms of use to understand how your data is handled and protected.
Built around realistic expectations about personal growth: Considering personal growth is a gradual process that requires commitment and patience, these platforms acknowledge that meaningful change takes time so good ones won't promise instant transformations or quick fixes, as sustainable growth is a process.
Good Complementary to Other Approaches: Personal growth platforms can complement other forms of self-improvement, such as therapy, coaching, or reading self-help books well. They're not meant to replace these approaches but rather enhance and support your growth journey.
Feedback and Adaptation: The best platforms are those that encourage feedback and adaptation. If you find that certain features or content aren't resonating with you, look for platfoms that allow you to provide feedback and make adjustments to your personalized plan.
Long-Term Value: a personal growth platform can provide long-term value with its features and resources andwill continue to support your evolving needs and goals as you progress along your personal development journey.
Self-Reflection: Users of personal growth platforms are encouraged to engage in regular self-reflection to assess progress and adapt strategies as needed.
Accessibility and Flexibility: Personal growth platforms are accessible across devices, making it easy for users to engage via smartphones, tablets, or computers.
Mindfulness and Well-Being: These platforms often include resources for stress reduction, mindfulness practices, and overall well-being improvement.
Learning and Growth: Personal growth platforms facilitate continuous learning and growth, supporting users in acquiring new skills and insights.
Positive Habit Formation: Users can work on building positive habits and breaking negative patterns with the help of platform tools.
Motivation and Accountability: These platforms offer motivation through goal tracking, reminders, and engagement with the community, promoting accountability.
Integrative Approach: Personal growth platforms can complement other methods like therapy, coaching, or self-help books, enhancing the overall growth process.
Gradual Progress: Users are encouraged to focus on small steps and incremental improvements rather than seeking quick fixes.
Self-Discovery: Personal growth platforms encourage users to explore their strengths, values, and interests, aiding in self-discovery.
Holistic Development: They address various dimensions of personal growth, including emotional, mental, physical, and social aspects.
Lifelong Journey: Personal development is a lifelong journey, and these platforms provide ongoing support and guidance throughout the process.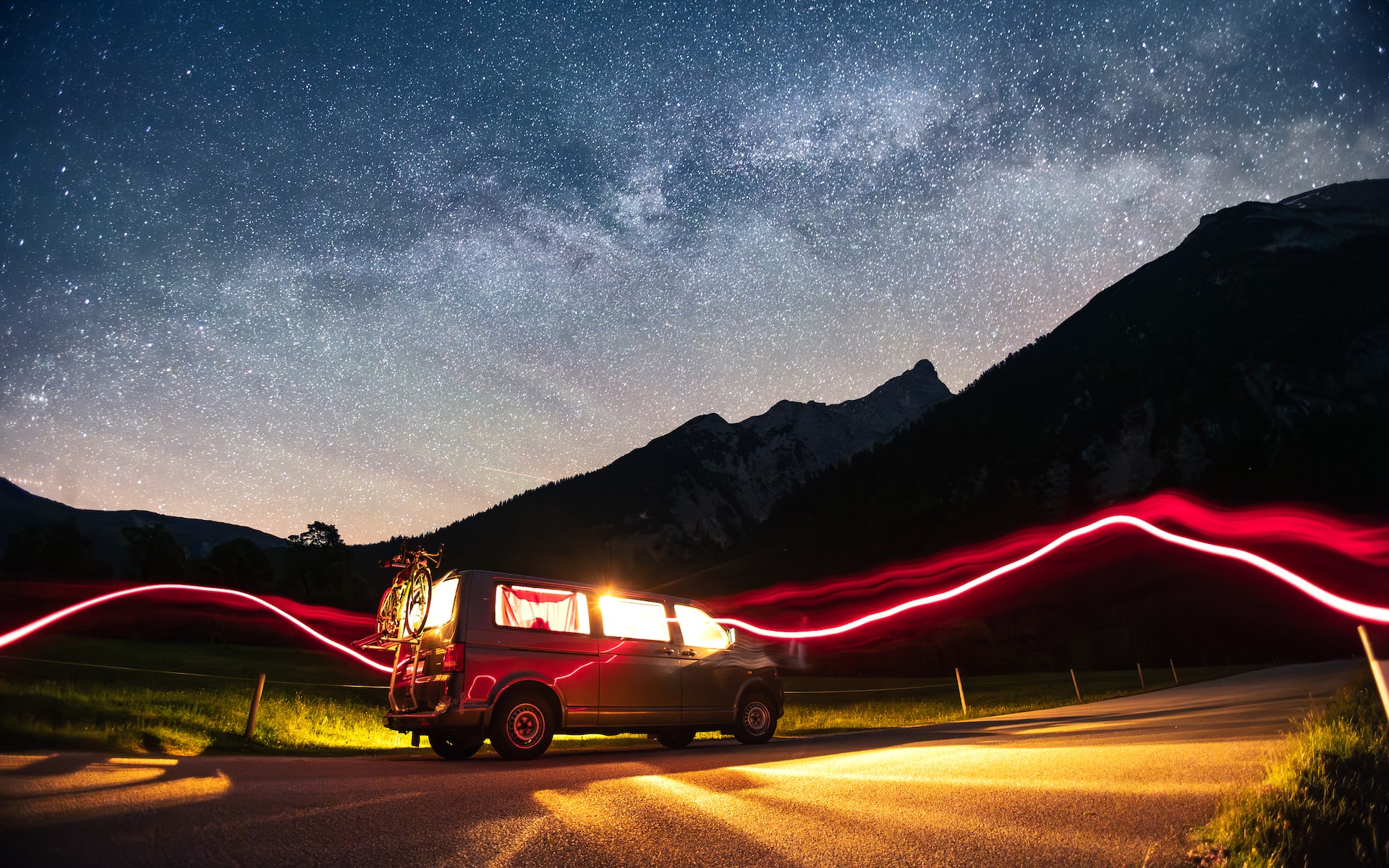 And if these platforms offer personal development programs here is why they are one of the best personal growth resources:
Personal development programs provide a structured approach because often they're including a defined curriculum, goals setting, and specific steps toward accomplishing those goals.
They usually integrate multiple disciplines, including psychology, neuroscience, mindfulness, and self-improvement, to provide a comprehensive approach to personal development.
These programs feature expert instructors who bring their knowledge, experience, and passion for personal development to the program, providing you with access to valuable insights, perspectives, and advice.
They're designed to be interactive and engaging, providing opportunities for you to practice and apply what you are learning, which helps to deepen your understanding and therefore retain the information.
Personal development programs provide personalized approach and attention, as well as support, helping you stay motivated and on track, while also addressing any specific challenges you may face.
They bring together a group of people who are on similar personal growth journeys, providing opportunities for collaboration, connection, and support.
ADVANTAGES OF PERSONAL GROWTH PLATFORMS OVER TRADITIONAL APPROACHES
Firstly, personal growth platforms are available 24/7, giving you the accessibility and flexibility to engage with them whenever it suits you. This differs from traditional coaching that often operates within specific time frames.
Secondly, unlike generic self-help materials, these platforms offer tailored guidance that takes into account your specific goals and challenges.
Thirdly, they provide ongoing support, which can be especially helpful for maintaining momentum in your personal growth journey.
Finally, these platforms are very convenient as they're accessible on various devices, making it easy to integrate personal development into your daily routine.
Check out also:
WHAT SETS PERSONAL GROWTH PLATFORMS APART
The standout feature of personal growth platforms is their ability to combine customization, data-driven insights, and community engagement.
They blend technology and psychology to offer a holistic approach to self-improvement that adapts to your needs and provides you with the resources to evolve and thrive.
So, whether you're looking to overcome challenges, build positive habits, or enhance your overall well-being, these platforms can play a significant role in guiding you toward your personal growth aspirations.
WHAT TO CONSIDER WHEN DECIDING ON JOINING A PERSONAL DEVELOPMENT PLATFORM
Before joining a personal growth platform, there are several important factors to consider if you want to ensure you get the most out of it.
Here's a checklist to help you make the right decision based on informed:
1. Define your personal growth goals: What areas of your life do you want to improve? Having clarity about your objectives will help you choose a platform that aligns with your aspirations.
2. Review the features and content offered by the platform: Do they cover the topics and resources you're interested in? Ensure that the platform provides a diverse range of tools that resonate with your preferred learning style.
3. Check if the platform offers customization based on your goals and preferences: A personalized approach ensures that you're receiving guidance that suits your unique needs.
4. Research the platform's reputation and credibility: Look for reviews, testimonials, and any information about the experts or professionals involved in creating the platform's content.
5. Take advantage of any trial period offered by the platform if you need more security: This allows you to explore its features and assess whether it meets your expectations before committing to a subscription.
6. Understand the pricing structure and subscription options: Compare the features offered in different tiers and consider whether the platform's benefits justify the cost.
7. Check the platform's privacy policy and data security measures: Ensure that your personal information and data will be handled responsibly and securely.
8. Consider the presence of a supportive community: Does the platform offer ways to connect with other users? A community can provide motivation, accountability, and a space to share experiences.
COMMON OBJECTIONS AND MISINTERPRETATIONS PREVENTING PEOPLE FROM STARTING WITH A PERSONAL GROWTH PLATFORM
It's only natural to feel insecure about the unknown and to have some resistance to change, and this represents itself in the form of objections that people focus on in order to keep themselves safe. This ie because our minds serve to protect us from harm but an untamed mind may take control over our behaviour and keep us stuck in the same circle dor too long or even forever.
This is why it's a good idea to address the misconceptions and objections in order to make the right decision for our lives.
Here are some common objections you might have about starting with a personal growth platform, along with ways to go about them:
"I Don't Have Time":
Personal growth platforms are designed to fit into your schedule. Many offer bite-sized content that can be consumed in just a few minutes a day. The flexibility they provide means you can engage with them whenever you have a moment, whether it's during a break, commute, or before bed.
"I'm Not Tech-Savvy":
Most platforms are user-friendly and intuitive. They often provide tutorials and guides to help you navigate the platform. If you can use a smartphone or a computer, you can likely navigate these platforms easily. Plus, the potential benefits of personal growth make it worth a little learning curve.
"It's Expensive":
While some platforms do come with a cost, many offer trial periods or free basic versions. Additionally, think of it as an investment in your personal development and well-being. Compare the cost to other forms of self-improvement and consider the long-term value it can bring to your life.
"I'm Not Sure It Will Work for Me":
Many platforms offer trial periods precisely for this reason. Use the trial to explore the platform and see if the content and approach resonate with you. Also, remember that personal growth is a gradual process; even small changes can have a positive impact over time.
"I Can Do It on My Own":
While it's true you can make progress on your own, personal growth platforms offer structured guidance, expert insights, and tools that can accelerate your growth. They provide a systematic approach, accountability, and a community of like-minded individuals who can support and motivate you.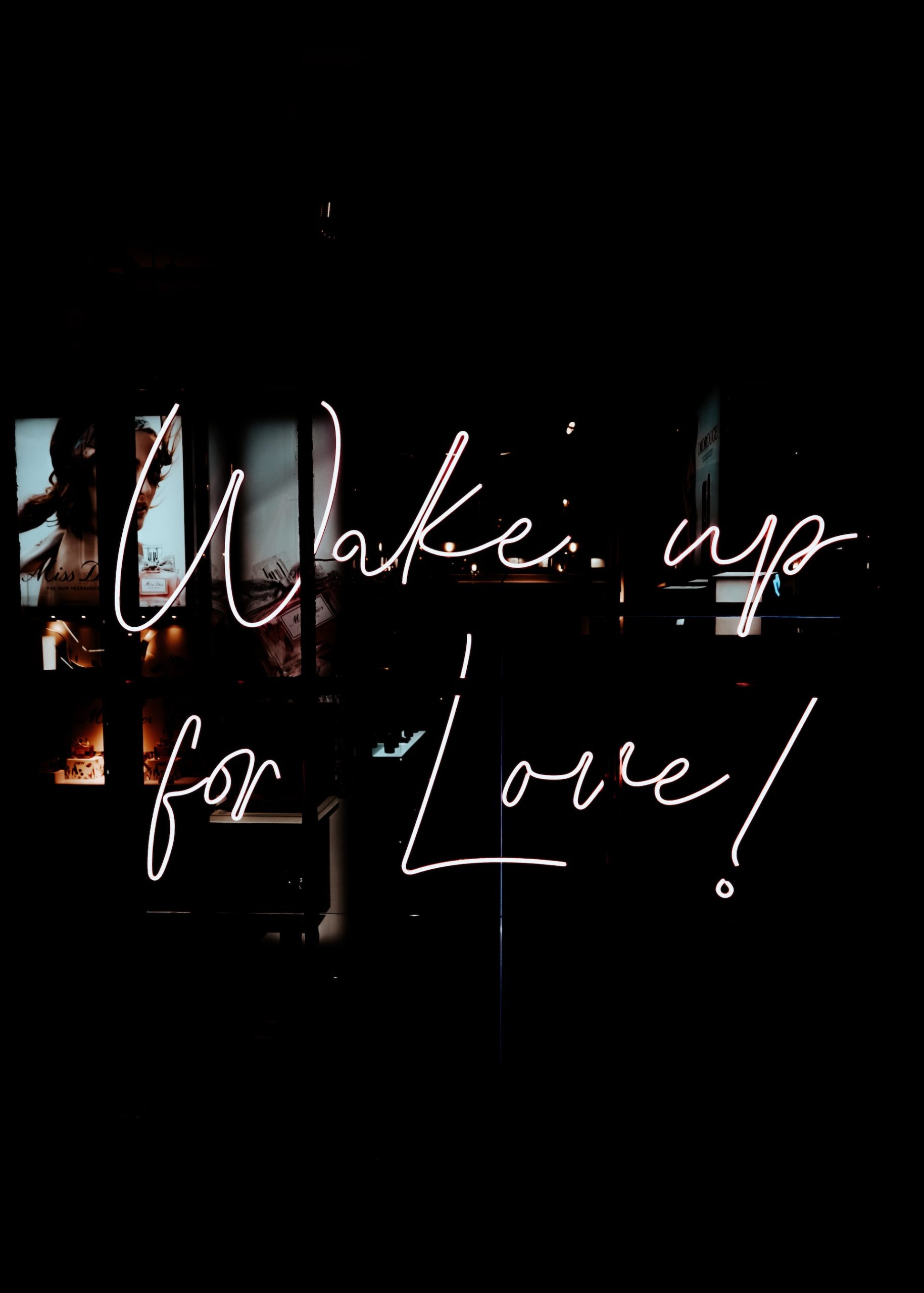 "I've Tried Self-Help Before and It Didn't Work":
Personal growth platforms often use evidence-based strategies and expert guidance that go beyond generic self-help advice. They focus on customization and continuous support, which can increase the likelihood of seeing positive changes. Plus, different platforms have different approaches, so if one didn't work, another might.
"I'm Not Ready to Share My Journey":
While some platforms have community features, sharing your journey is optional. You can still benefit from the content and tools privately. If community engagement feels uncomfortable, focus on the individual resources and guidance the platform provides.
"I'm Skeptical About Online Solutions":
It's natural to be cautious about online platforms. Look for platforms with a reputable track record, positive reviews, and transparent information about their approach. Remember that online solutions have evolved to become more personalized and effective.
"I Don't Believe in Quick Fixes":
Personal growth platforms emphasize sustainable change rather than quick fixes. They guide you through a process of gradual improvement and learning. If a platform promises instant results, it might not be aligned with your long-term growth.
"I'm Overwhelmed by Options":
It's true that there are many platforms out there. To overcome this, start by defining your goals and preferences. Then, research a few platforms that align with what you're looking for. Taking it step by step will help you make a more informed decision.
In the end, personal growth platforms offer a modern and structured way to go all with your self-improvement journey, so addressing these objections and focusing on the benefits they provide can help you feel more confident in giving them a try.
Considering personal growth is a lifelong pursuit, and finding the right tools to support you along the way can be immensely rewarding.
NOW, IF YOU NEED A PERSONAL RECOMMENDATION FOR A PERSONAL GROWTH PLATFORM, CONSIDER MINDVALLEY MEMBERSHIP
Inside this powerful and unique membership, you'll be able to choose from 100+ programs designed for elevating different areas of life, such as relationships, wellness, resilience, career, business, mindfulness, etc. You can go self paced or join a class, if you need more accountability.
That's a full personal development journey and transformation.
If you're not sure where to start, as soon as you join, you can take an assessment, and afterward, you'll receive recommendations for where to begin.
Even if you haven't been focused on your growth untill now, this shouldn't stop you from taking action now.
Moreover, now is the best time, you've got what it takes to design a life tailored to your preferences, and it's worth your while to focus on yourself and invest in yourself.
The Quest are delivered by world best known experts, coaches, and trainers that are now collaborating with Mindvalley to bring you the transformation you need in the personal development category of your choice.
If Mindvalley chose them, you can be sure they're the best.
There are 6 categories on the Mindvalley platform:
Mind
Body
Soul
Relationships
Career Growth
Entrepreneurship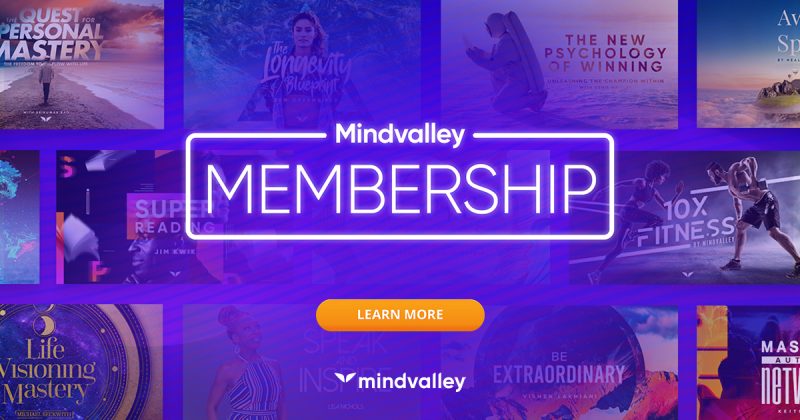 What you can expect once you begin engaging with this platform is:
true self-discovery so that you can start identifying your real preferences, aspirations, goals, and dreams
setting meaningful goals that have the potential to fulfill your need for self-actualization as opposed to only living on someone else's terms and building someone else's dream in order to be accepted by the environment and perceived as successful
liberation from fabricated societal expectation and norms that not only don't serve you, but are in fact representing oppression which is suffocating your soul that only wants you to live in alignment with whom you truly are and not what society expects you to be
to finally awaken your authenticity by letting yourself be visible as opposed to being shy or ashamed of who you are deep down or what you want behind the closed doors
to acquire skills to make life decisions aligned with your core values and true desires coming from the depth of your being
begin stepping into your potential and move towards reaching full potential unique for you and different from anyone else's in the world
become skilled at self-love that holds the key to building the life of your dreams
finally become comfortable in your own skin, doing your own thing, and going where you truly want to go in life
build the life you are proud to call your own and experience lasting fulfilment because your consciousness is so expanded that you don't need to worry about whether things will work out for you ever again, as now you have skills and support to make them work.
And inside the membership, you'll find:
Full access to Mindvalley's entire curriculum of best-in-class programs for transforming every dimension of your life. (100+)
2. Weekly Mindvalley Live sessions featuring today's biggest trainers, bestselling authors, and celebrities.
3. Full access to Mindvalley Meditations, featuring a vast selection of guided and ambient meditation audios for deep inner transformation.
4. Access to Mindvalley's private social network, where you can connect, share wisdom, and grow with fellow members in your city and around the world.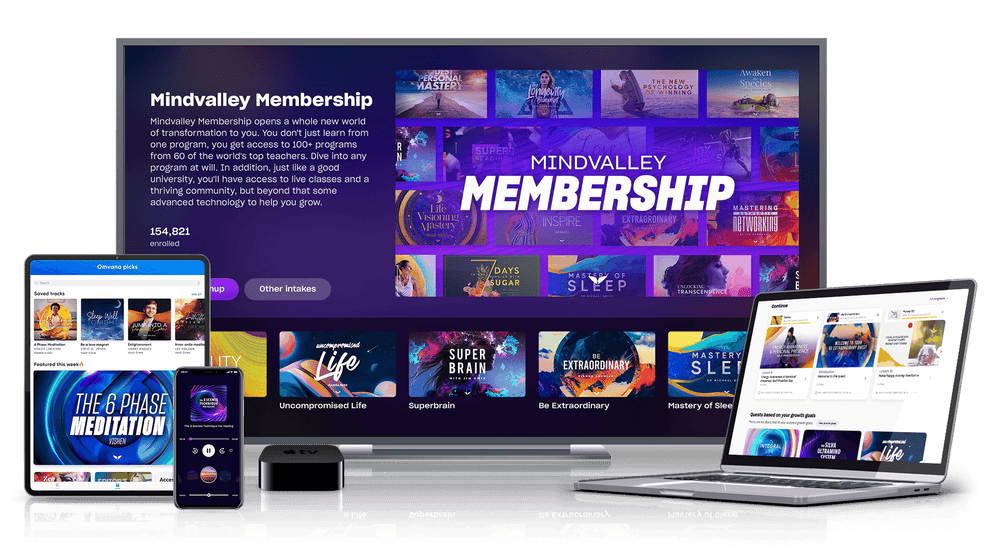 And if you happen to like it and you're considering subscribing, but you want to know more about how it works and what to expect, read: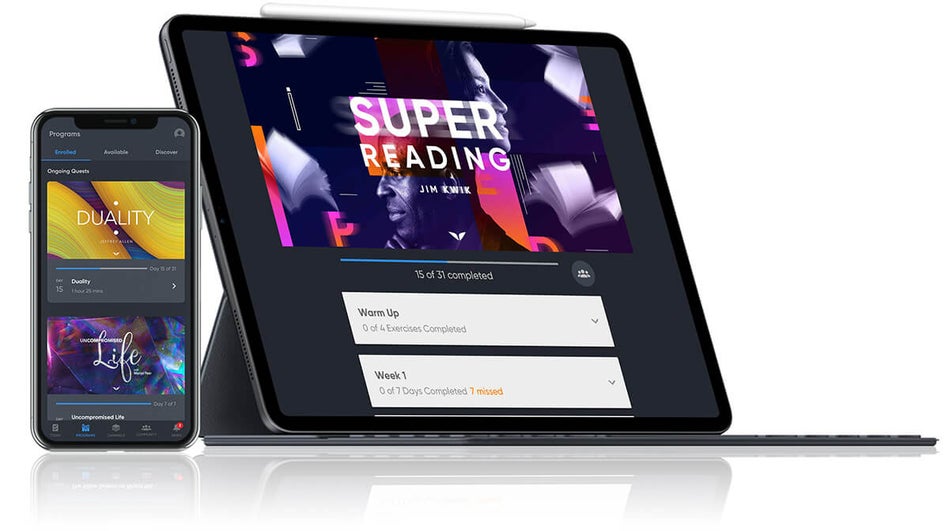 This will be the gift of your life because you'll open the door for amazing transformation and upgrading your life to fit your preference and not someone else's, but now with numerous personal growth tools you can take with you even if you leave the membership, and use for the rest of your time to help you thrive.
This membership brings a community of like-minded people to you, helps you feel connected and will help you heal, besides giving you the chance to level up your life experience.
Additionally, Mindvalley has developed an app that makes it super easy and super convenient to use daily.
I advise you to start your day with Mindvalley meditations or with a lesson of the program of your choice.
Right now you can enjoy Mindvalley at a special price.
If you'd like to have a taste of the platform and see how its educators and teachers approach their field of expertise, enrol in FREE Masterclasses available on this personal growth platform instantly with a click of a button:
CONSIDER SKILL DEVELOPMENT PLATFORMS
In your personal development journey, it's inevitable that you'll hone in on your strong sides, strengths, and interests, so then you'll be focused on improving your skills or building new ones, depending on your passions and goals in life.
And on this path of yours, you'll need resources to help with skill building and growth, be it personal or professional. These resources can be personal development platforms focused on specific skill building or improvement.
You just have to decide on which life area you need or want to focus on right now.
If you're into home and space interior design, landscape design, or space decorating, or if you're very intentional about making all the spaces in which you spend your time warm, nurturing, and comfortable, I can recommend a good platform to look into.
It's called Home Design Institute, a French educational platform that specializes in the field of Interior and Landscape Design, as it offers a wide variety of online courses that you can enrol in based on your specific interests and level of expertise or skills.
Additionally, with this platform, you could go from a beginner to a pro using their courses, so that you can even offer your own services or even start an interior design business. Their certificates are recognized and valid in the entire EU.
I'll introduce you to a few of their courses if this is your cup of tea.
Interior Design Professional Course: If you're thinking about enrolling in the Interior Design Professional Course at the Home Design Institute, it's a 10-month online program. During those months, you'll dive deep into the world of interior design, gaining all the knowledge and skills you need to tackle interior design projects like a pro.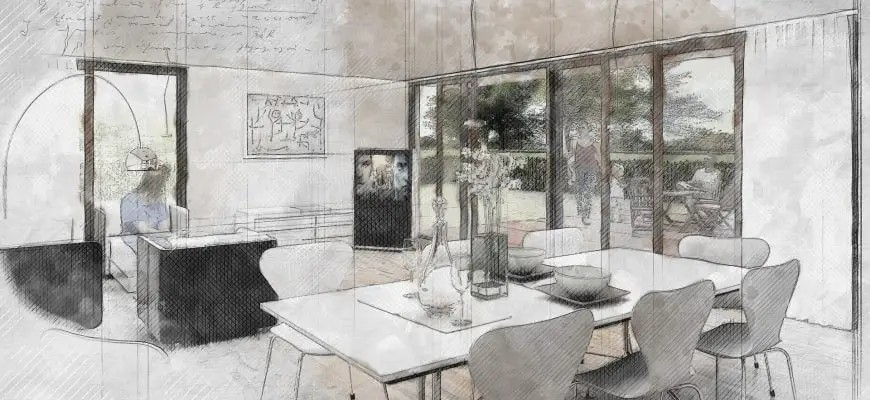 Interior Design Fundamentals – FREE online course: If you're dreaming of kickstarting a career as an independent interior designer, this free online Interior Design course may be right for you. By the end of it, you'll have the skills to whip up basic designs that'll spruce up any room.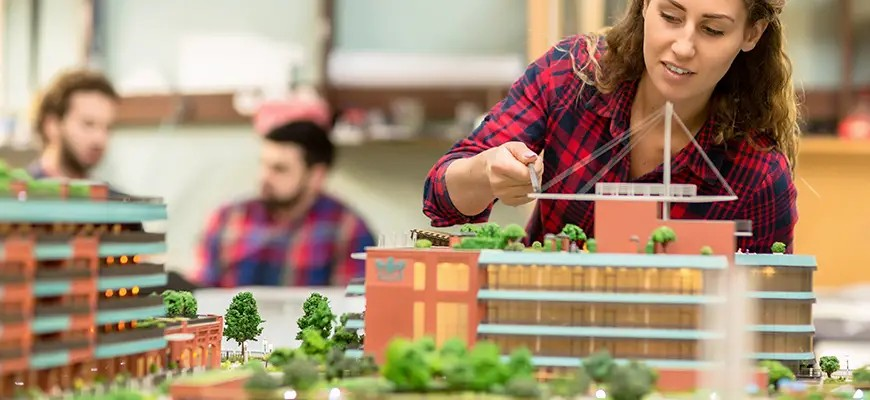 Landscape Design – online course: In this course, you'll discover how to shape your unique view of the world, nurture your creativity and gain a hands-on understanding of how different plants, shrubs, and trees come together in perfect harmony throughout the year. The goal is to have all the tools you need to create a well-rounded and polished landscape design, from the initial concept to the final touches. You'll develop a deep understanding of how to enhance your visual and practical skills, becoming well-versed in plants, hard landscaping materials, and how to integrate them seamlessly into the landscape while considering the surrounding context and existing features.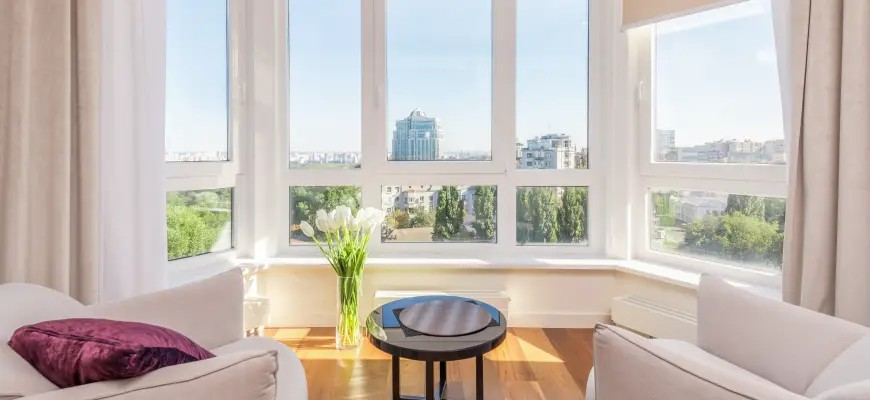 Sustainable Interior Design: This course was born in response to the fast-paced changes in our global climate and the increasing need for projects that make a positive environmental impact. It's all about reshaping our perspective on interior design. You'll dive into fresh materials, strategies, and tools, aiming to spark creativity and craft designs that not only stand out but also do good for the environment.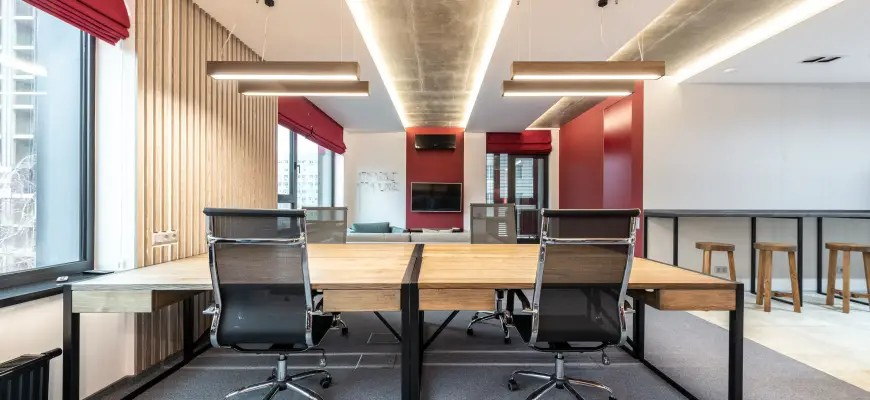 Office Interior Design Course: This course is ideal for enhancing interior design skills with a focus on office spaces. It covers diverse topics like ergonomics, creative office spaces, and large-scale interior design for office buildings. You'll receive comprehensive guidance, from crafting functional and unique offices to practical project support. Along with tools, resources, and project feedback, you'll access exclusive content aimed at boosting creativity, innovation, and confidence in creating exceptional interior design experiences.
Kitchen Interior Design Course: In this course, you'll gain the essential tools, guidance, and hands-on experience to craft beautifully functional kitchens in various styles. You'll have the chance to collaborate with seasoned experts in the field of kitchen design, delving into diverse topics like lighting design, sustainability, rural kitchen concepts, and the psychology of color. No matter if you're starting from scratch or already a pro, this course will bolster your kitchen design skills, ensuring you can approach any culinary space with confidence and expertise.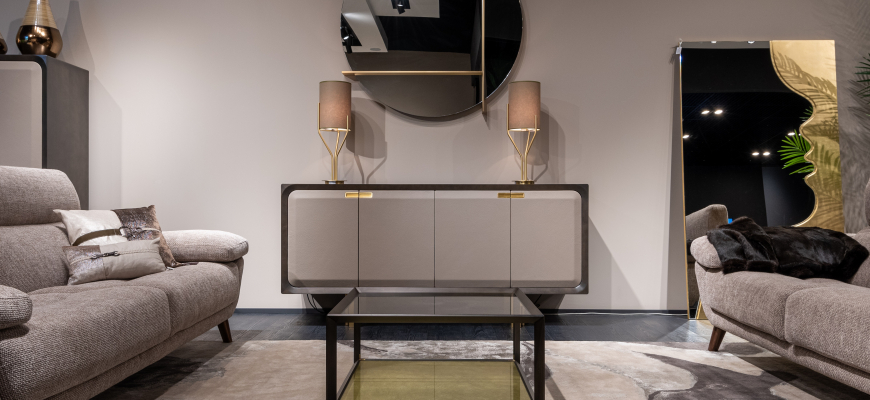 Scandinavian Interior Design: look into the guiding principles, guidelines, tools and techniques to create amazing projects of any setting. With all practical tasks and developed projects, you'll finish the course with a new level of knowledge and experience that will enable you to take on any type of Scandinavian design in the future.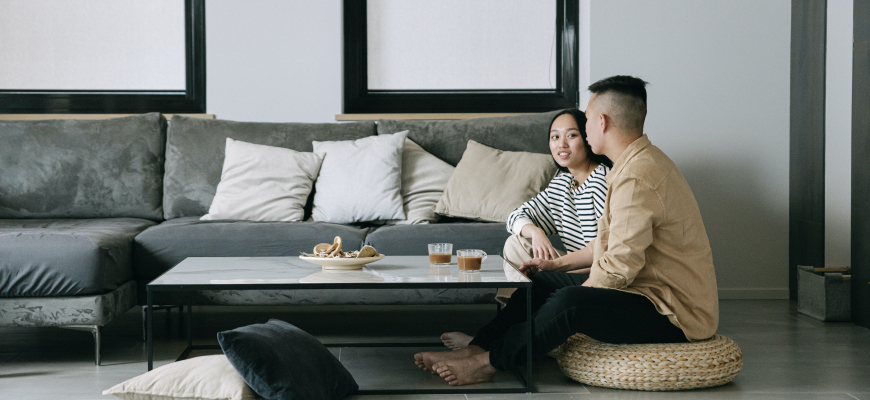 Japandi style – What is Japandi and how to create Japandi interiors?: Japandi is a design style that blends the minimalistic aesthetics of Scandinavian and traditional Japanese interior design. Its appeal lies in the fusion of simplicity, elegance, and eco-friendliness. This versatile style is suitable for various settings, be it homes, offices, or commercial spaces. This course delves into the intricacies of its functionality and offers insights on how to effectively incorporate it into interior design projects, making it a unique and advantageous design choice.
HOW TO MAKE THE MOST OUT OF PERSONAL DEVELOPMENT PLATFORMS
The best tips on how to make the most of personal growth platforms:
1. Clarify Your Goals: Before diving in, clarify your personal growth goals. Whether it's improving relationships, building self-confidence, or managing stress, knowing what you want to achieve will help you focus your efforts.
2. Start with Self-Assessment: Begin by assessing your strengths, weaknesses, values, and interests. This self-awareness will guide you in choosing the right resources and strategies that align with your unique needs.
3. Commit to Consistency: Consistency is key. Set aside dedicated time each day or week to engage with the platform's content and tools. Even if it's just a few minutes, regular engagement builds momentum.
4. Embrace Personalization: Take advantage of the platform's customization features. Tailor the content to match your preferences, learning style, and goals. Personalized plans are more likely to resonate and lead to meaningful progress.
5. Mix and Match Resources: Experiment with different resources like guided meditations, journaling prompts, and goal-setting tools. Variety keeps your journey engaging and allows you to discover what works best for you.
6. Focus on the Process, Not Just the Outcome: Shift your focus from solely pursuing outcomes to embracing the growth process itself. The journey of learning, adapting, and improving is where the real transformation happens.
7. Reflect Regularly: Engage in regular self-reflection. Take time to assess your progress, what you've learned, and how you can refine your strategies moving forward. This practice enhances self-awareness and growth.
8. Cultivate Patience: Personal growth takes time. Be patient with yourself and celebrate even small victories along the way. The journey is about progress, not perfection.
9. Engage with the Community: If the platform offers a community or social features, participate actively. Engaging with others who share your journey can provide motivation, support, and fresh perspectives.
10. Apply Learning to Real Life: Bridge the gap between platform learning and real-life application. Identify ways to incorporate insights and strategies into your daily routine, relationships, and decision-making.
11. Mix Digital and Offline Practices: Combine platform engagement with offline practices. For instance, if you're practicing mindfulness, integrate it into your daily activities beyond the platform.
12. Embrace Continuous Learning: Approach personal growth as a lifelong learning journey. Keep exploring new resources, trying different techniques, and staying open to evolving your approach.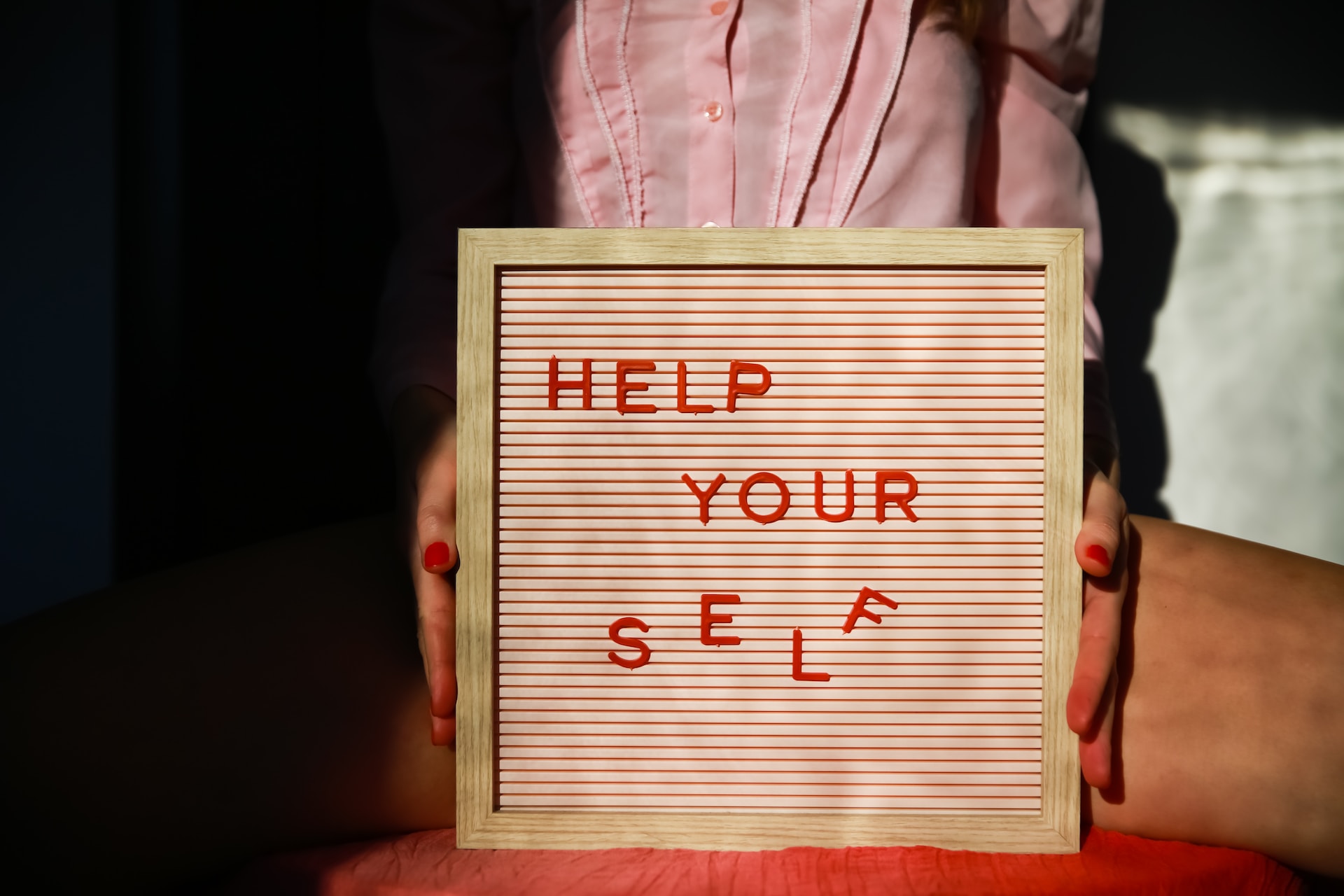 13. Prioritize Self-Care: Remember that self-care is integral to personal growth. Prioritize your physical, emotional, and mental well-being to sustain your progress.
14. Track and Celebrate Progress: Use the platform's tracking tools to monitor your progress. Celebrate milestones and recognize how far you've come—it's a powerful motivator. Acknowledge the effort and dedication put into personal growth. Celebrating milestones reinforces positive habits and motivates further improvement.
15. Adjust and Iterate: Be open to adjusting your strategies. If something isn't working, don't hesitate to pivot or try a new approach. Adaptation is a sign of your commitment to growth.
16. Focus on Consistency over Perfection: Small, consistent actions and progress can lead to significant changes over time. Remember that it's okay to have setbacks; what matters is your commitment to keep moving forward.
17. Nurture Self-Compassion: Personal growth can involve facing challenges and setbacks. Remain kind to yourself and to celebrate your successes, no matter how small. Self-compassion nurtures a positive and resilient mindset.
18. Cultivate Open-Mindedness: Be open-minded about trying new strategies and approaches. Personal development is a journey of exploration and learning. Being open to new ideas can lead to unexpected breakthroughs.
19. Self-Reflection and Adaptation: Regularly assess your progress, what's working, and what needs adjustment. Adaptation and course correction are integral parts of personal growth.
20. Set Realistic Expectations: Personal development is not about becoming a completely different person overnight. It's about becoming the version of yourself you strive for gradually. And having realistic expectations prevent frustration and disappointment.
21. Acknowledge thst Small Steps Matter: Reiterate that every small step counts. Even seemingly minor changes can contribute to significant overall improvement. This helps prevent overwhelm and makes the journey more manageable.
22. Embrace Failure as Learning: Shift the perception of failure from something negative to an opportunity for growth and learning. Encourage individuals to analyze what went wrong, extract lessons, and use those lessons to refine their approach.
23. Emphasize Inner Fulfillment: personal growth isn't just about achieving external goals. It's also about cultivating inner qualities like self-awareness, resilience, gratitude, and compassion that lead to a more fulfilling life.
24. Adapt to Change: Life is dynamic, and personal growth is an ongoing process, so be adaptable and open to adjusting goals and strategies as circumstances change.
By applying these tips, you can create a structured and purposeful approach to using personal growth platforms, leading to more meaningful and lasting self-improvement (transformation).
Recommended Resources For You:
Latest Posts:
FINAL THOUGHTS
Personal growth platforms have emerged as powerful tools in our pursuit of self-improvement.
As you get into exploring this powerful personal development resource, remember that it's not about finding a quick fix, but rather embracing a journey of continuous growth.
These platforms are your companions, offering guidance, resources, and a supportive community to walk alongside you.
Even if you're a seasoned self-improvement enthusiast or just taking your first steps, the possibilities are endless.
As you navigate this digital landscape, may you uncover new insights, develop life-enhancing habits, and unlock the full spectrum of your potential.
Here's to your growth, one step at a time! I'll see you in my next post, but before you go, make sure to check out Mindvalley personal growth platform!
3 Biggest Mistakes With Self-acceptance