If you've been searching for a 30-day of self-love program or challenge (quest), then stop the online scrolling, because you've found it!
In this post, I'll recommend and review a 30-day self-love journey – self-love program hosted on the Mindvalley platform that you should consider if you are ready to start a quest for greater self-acceptance and self-love.
There could be many different things that could be preventing you from experiencing self-love and considering this is an individual thing because we're different and our circumstances are different, each of us has to take our own self-love journey or self-love quest.
Some may find this challenging but it is pretty awesome on the other hand because you get to choose what suits you best and find a balance to best contribute to your well-being.
This post has affiliate links which means that we make a commission from qualifying purchases at no additional cost to you. For more information read our Affiliate disclosure.
Before I get to talk about the 30-day quest for greater self-love and self-acceptance, I'll mention what is self-love and why is it important for you and your well-being. Your life. I'll also talk about whether or not you can learn to love yourself when you feel like this is really hard to accomplish.
So, let's begin!
Note: Even though I am a licensed clinical social worker (LCSW), I am not your licensed clinical social worker (LCSW). This means engaging with our website is not considered a professional social worker and client relationship. This also means you should not consider this information as professional advice. Although we do put in every reasonable effort to provide the most accurate and reliable information, this does not replace professional advice, and you should not rely only on them. You still might need to consult a professional to introduce your particular situation, issue, problem, or position. Read our full Disclaimer here.
Loving yourself means accepting yourself for who you truly are, expressing yourself authentically and recognizing and meeting your needs in order to take care of yourself in a balanced way and provide well-being for yourself. But without disrespecting and overstepping the boundaries of others, emotional or any other exploiting of others, or endangering their well-being and their human and other rights.
It's not about self-absorption but about managing your needs while also being responsive to the needs of others, too.
Self-love is not uniform which suggests that different individuals may express self-love distinctively, and self-love can look dissimilar in a foreign culture. This means 2 people can take care of themselves unequally, with both ways still being considered self-love.
No matter the way you're obtaining and practicing self-love, the main goals should be: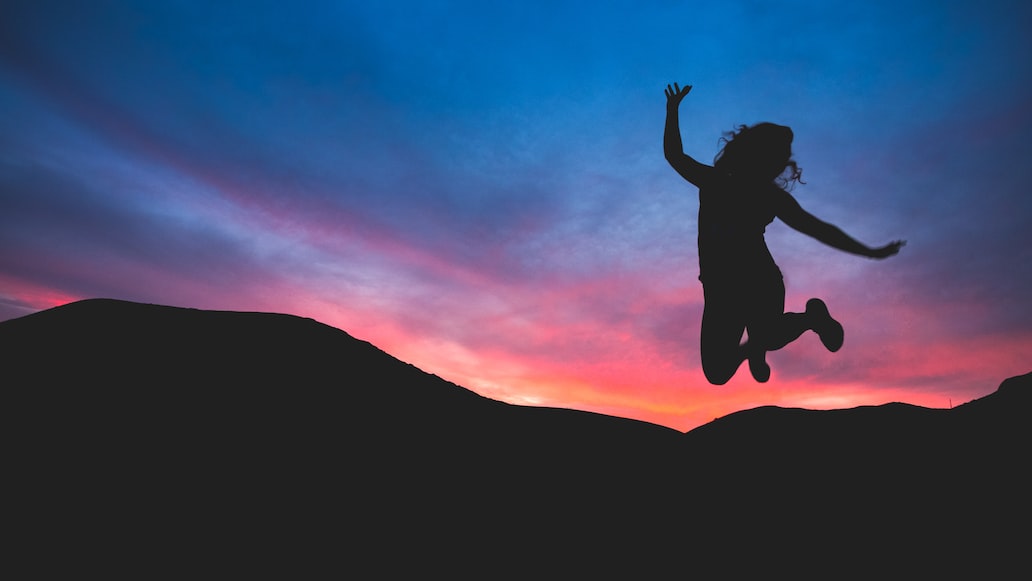 that you support and encourage yourself to take care of your body and physical health, mental health, and personal development.
that you set boundaries for yourself and others that interact with you, so it's comfortable to you, but it's responsive to the needs of others involved.
that you stop sacrificing your well-being, mental health, and physical health so you please others.
Deficiency of self-love can result in bad habits or a bad lifestyle, troubling personal and professional relationships, physical or mental health problems, etc. Or it could be the other way around, as well.
Let's see some reasons why it would be highly beneficial if you'd cultivated a love for yourself.
It's important to love yourself because this can change the quality of your life for the better. Moreover, it can turn it completely around. Just think about what are the possibilities if you would:
see yourself as more valuable,
see yourself as more worthy of good things,
accept yourself truly for who you are in your skin,
be less focused on being approved by others,
give up the impulse to do what others are doing and be authentic, and
be less dependent on that famous external validation?
How much would your life improve? Well, that's the beauty of self-love. It gives you all kinds of freedoms you desire.
I want to mention the top 5 or 5 biggest reasons why is self-love important in life. For your life.
They are:
Finding balance in loving yourself will upgrade your parenting
Loving yourself has the power to improve your relationships
Obtaining love for yourself will preserve your mental health
Well-rounded love for yourself is close-knit to making authentic independent choices
Loving yourself in a healthy and balanced way is a ticket to an authentic life
I'm not going to elaborate on those because I've already done that in my post named Why Is It Important To Love Yourself which you can find by following this link.
Now, you may be asking…
Yes, absolutely! There is hope, don't you worry! Everything you had learned can be replaced with something else that is more functional and serves us more. So does self-love.
Actually, all of us are learning about it continuously, to get better and better. It's important to normalize self-love because it's harmful if it gets confused with selfishness or narcissism.
If we don't learn to differentiate these terms we can be at risk of being manipulated by those who are bothered when you're protecting your boundaries. Considering they are focused primarily on their emotional needs, and any dealing with yours makes them uncomfortable because they want you to only adapt to their comfort.
This is why they might start to persuade you that you're the one being selfish once you start to stand up for yourself and demand that your needs are equally considered and respected.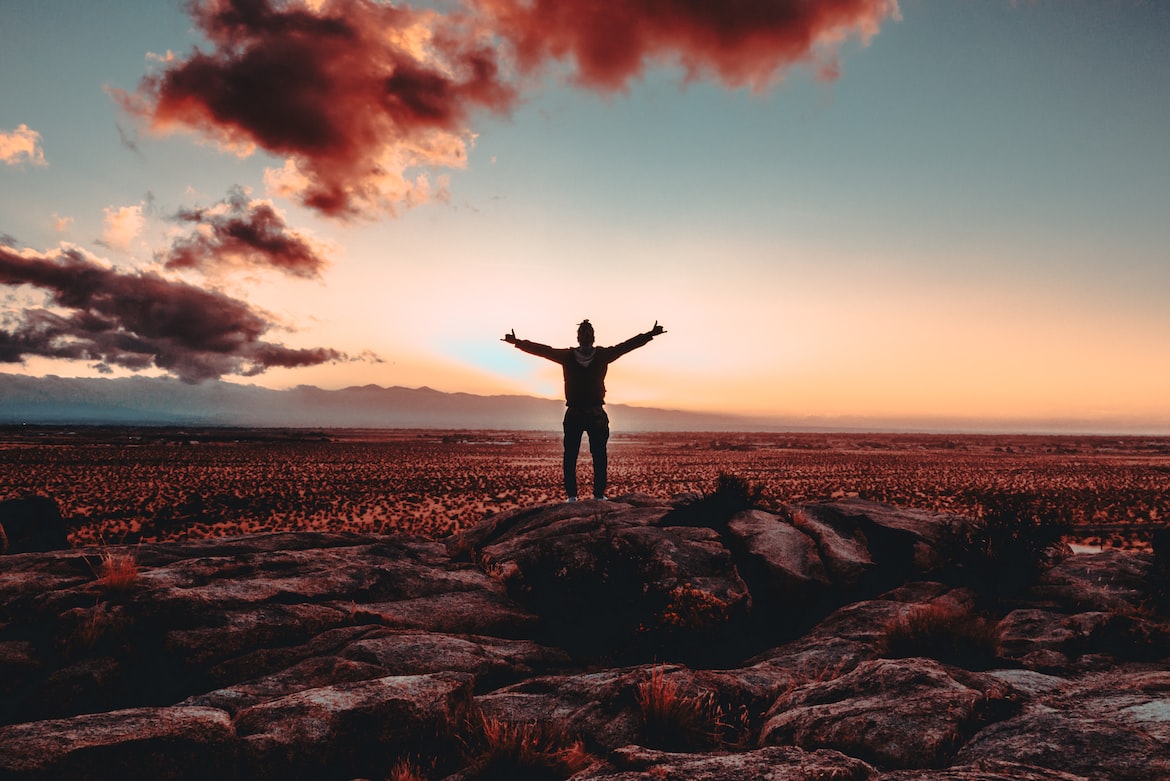 Therefore, if you are clear on what is self-love, you can start the journey of self-love that is designed for you specifically and decide to grow self-love in a way that suits you best and gives the best results specifically for you. This means there are no done-for-you solutions without you starting your self-discovery and self-reflecting.
Remember to not be rigid with yourself, and give yourself permission and enough place to find your way. Nobody can create your best life the way you can do it yourself!
Also, if you have been putting off your self-growth for a while I suggest that you grab the bull by the horns finally and dedicate some time and attention to it.
Focusing on self-growth has a tendency to positively affect and change many areas of life. All of us have our stumbling rocks and things that we avoid dealing with even though we know it can even be life-changing if we could finally begin to dissolve the knot.
This is why I wanted to talk about 30 Days Of Self-Love Quest called Live By Your Own Rules hosted on the Mindvalley platform created by Kristina Mänd-Lakhiani, co-founder of Mindvalley. And about Mindvalley Membership.
30 – DAY SELF-LOVE JOURNEY: "LIFE BY YOUR OWN RULES" PROGRAM FOR GROWING AUTHENTICITY, SELF-ACCEPTANCE AND SELF-LOVE AND MINDVALLEY MEMBERSHIP
Now, I'll be reviewing the Live By Your Own Rule Program so you can see if it would be a good fit for you to choose for yourself to start your self-love journey. To get the program, you need to get a Mindvalley Membership which consists of over 60 programs across different areas of life created by the world-known and respected educators, teachers and experts.
You can enjoy the Mindvalley Membership at a special price if you follow this link. The best value for money is choosing a yearly option.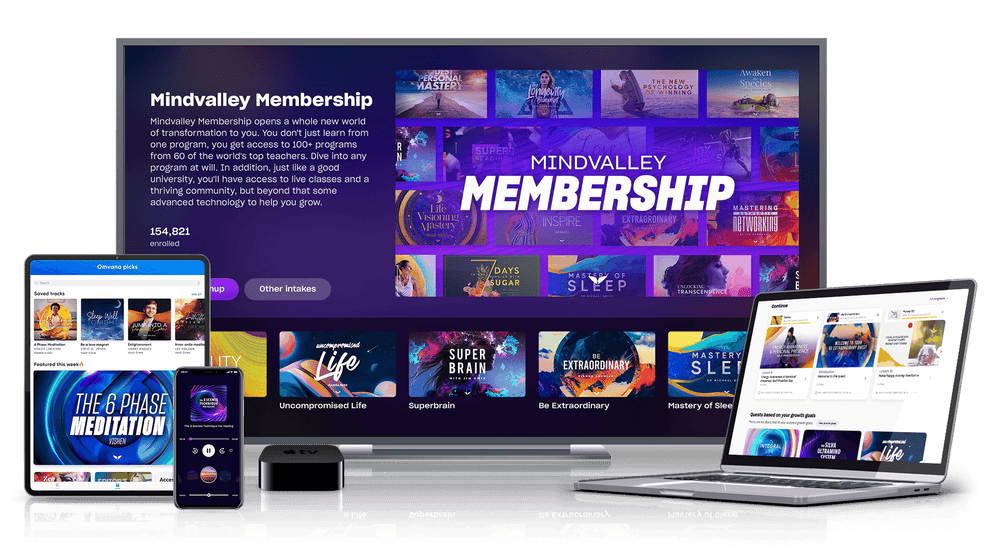 What you can expect once you begin engaging with this platform is:
true self-discovery so that you can start identifying your real preferences, aspirations, goals, and dreams
setting meaningful goals that have the potential to fulfill your need for self-actualization as opposed to only living on someone else's terms and building someone else's dream in order to be accepted by the environment and perceived as successful
liberation from fabricated societal expectation and norms that not only don't serve you, but are in fact representing oppression which is suffocating your soul that only wants you to live in alignment with whom you truly are and not what society expects you to be
to finally awaken your authenticity by letting yourself be visible as opposed to being shy or ashamed of who you are deep down or what you want behind the closed doors
to acquire skills to make life decisions aligned with your core values and true desires coming from the depth of your being
begin stepping into your potential and move towards reaching full potential unique for you and different from anyone else's in the world
become skilled at self-love that holds the key to building the life of your dreams
finally become comfortable in your own skin, doing your own thing, and going where you truly want to go in life
build the life you are proud to call your own and experience lasting fulfilment because your consciousness is so expanded that you don't need to worry about whether things will work out for you ever again, as now you have skills and support to make them work.
We are used to buying material things but investment in our self-growth is a much better choice because it can affect the quality of life in a way that material things never will.
Now, let's talk about the 30 days of the self-love quest.
The Live By Your Own Rules program is a self-paced program but the educator Kristina, a serial entrepreneur, speaker, and co-founder of Mindvalley, will guide you through a 30-day quest from start to finish. It's suitable for all.
She guides you through the process of self-discovery by giving you all the tools and guidelines to support you in this. While sharing about her life and life choices at the same time, to help you to highly and easily relate so you can reflect on your life.
This program is ideal if you've noticed you're living on autopilot because it brings consciousness back and supports you to live a more conscious life without the need for you to defragment yourself.
But instead going through a change in increments.
While explaining the concepts Kristina Mänd-Lakhiani is always giving a descriptive real-life example for a listener to grasp, or a short story. I really find this manner of teaching effective, because it doesn't leave anyone to wonder if they understood the concept or not!
One of the major benefits of the program is the exploration of how to find balance when you are too afraid your life choices will hurt others. This is something that many people find challenging even difficult to resolve in their lives and it can be critical often.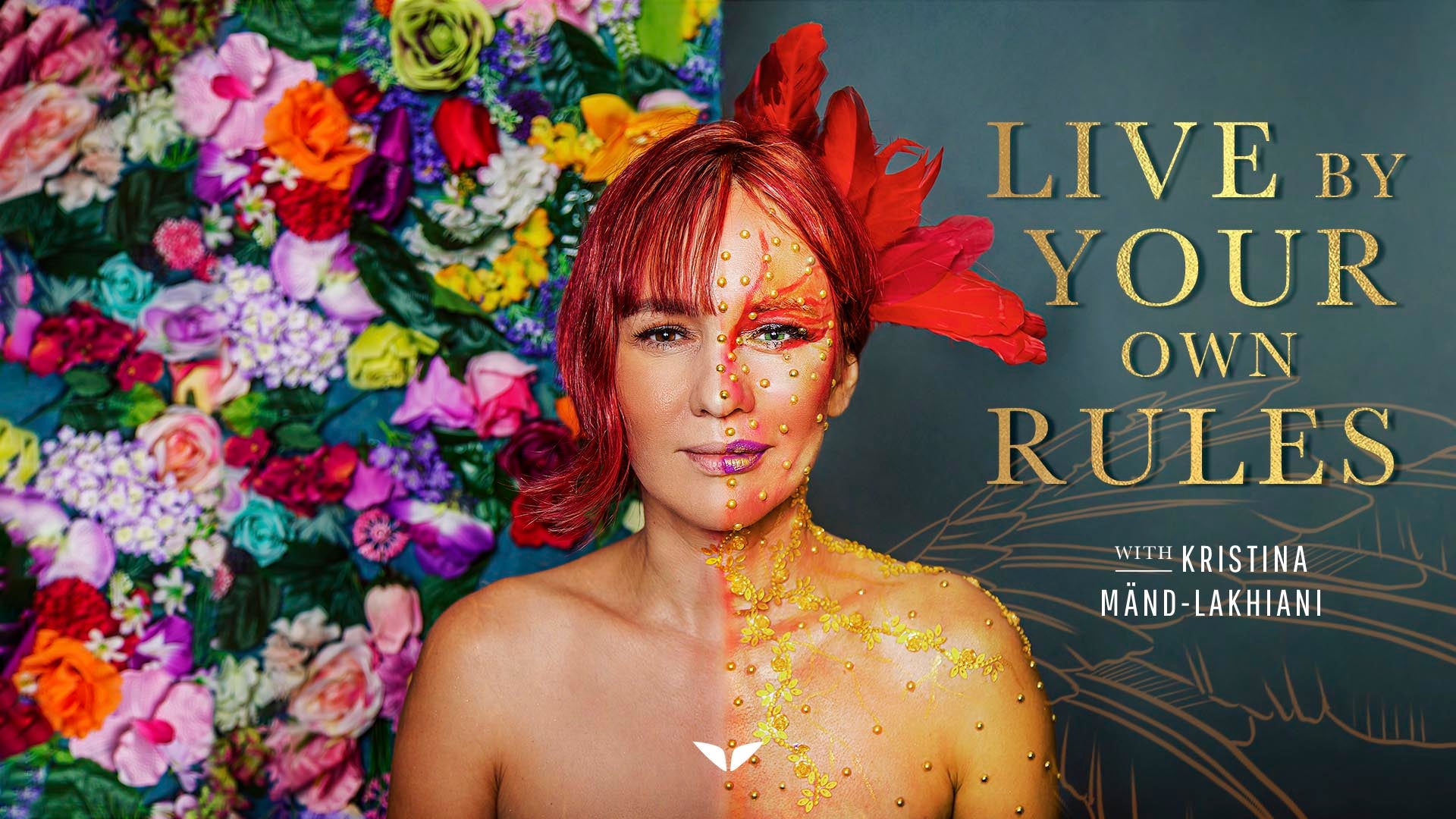 One of the reasons why I see Kristina as a good educator is the fact that she very well understands that it isn't enough to just read about a topic and reflect on it and then forget about it altogether.
People who know people have learned that the critical moment is putting a concept into practice. To take some actionable steps so you can move forward and see the benefits.
And this is exactly what she does in this 30-day quest because she gives a clear actionable assignments after presenting each day of the quest.
The best benefit of this is moving from just understanding a subject or a concept that doesn't bring much progress and actually implementing what you've uncovered so you can really claim your own rules in the end.
Maybe the most important characteristic of this self-acceptance and self-love quest or challenge is that she helps you position yourself as the expert in your life.
She brings the power back to you where it should be all along!
From a professional standpoint, I can't speak more highly of this approach and her comprehension, because this is the crucial thing when any professional (such as a doctor, social worker, lawyer, etc) or educator is working with people.
And, sadly, this is usually overlooked because many or most professionals tend to preserve power for themselves selfishly and illegitimately keeping people in a dependent position in relation to them.
They try to tell you or send a message that they know more about your life or your situation than you do so they offer a solution without your participation or take on things, which is unrealistic and also insulting when you think about it.
And that's exactly how you feel with (too) many of them.
If we are giving help that doesn't mean we are to take all the power away, our job is to share the power, ensure participation in all decision-making and empower!
Fortunately, Kristina understands this so she is empowering you as a proud participant all along. Bravo, Kristina! 👏‍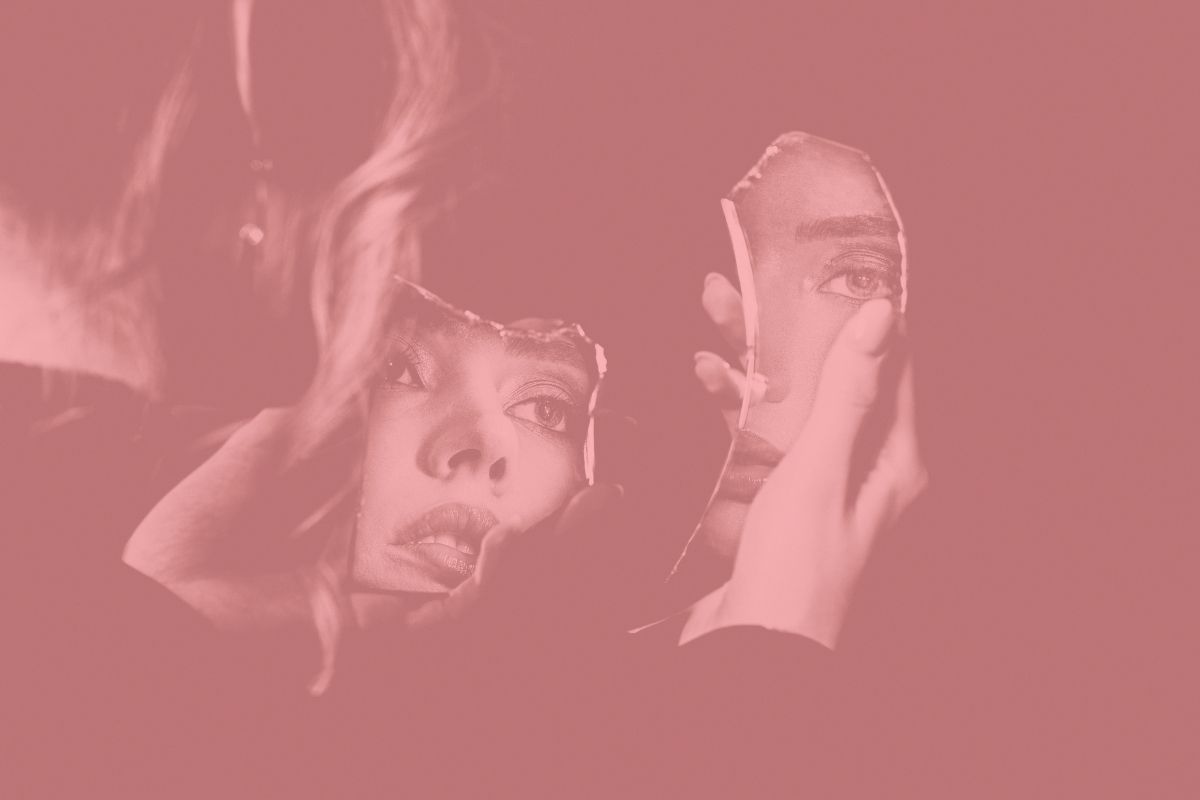 She will help you with self-acceptance, starting by creating a safe space and the proper setting to think about yourself, your choices, and your wishes.
Maybe you haven't been thinking about what you desire before or this used to happen occasionally because you've always followed the paved path.
If that's you, then the program will help you reflect on your situation.
Especially because it'll make you reflect on the rules you currently have around self-acceptance. This is essential for your progress.
And as the name of the quest says, it's of most importance that you define, or redefine the rules you stick to in your life, which she will invite you to do exactly.
This will encourage you to decenter yourself from complying with expectations society puts on you and you put on yourself and step into your truth.
This means that only living by your standards feels like the truth for us.
You'll learn how much time you should or shouldn't spend dwelling over the opinions of others.
On top of that, she motivates you to uncover whose opinion in your life actually matters to you. And how to find the balance between the demands of others and your personal needs and constructs of your life.
One of the biggest benefits of this program is clear guidance on how to perceive emotions and how to deal with them. Not knowing this can create a lot of personal and growth blocks including issues and problems that come out of unresolved emotions.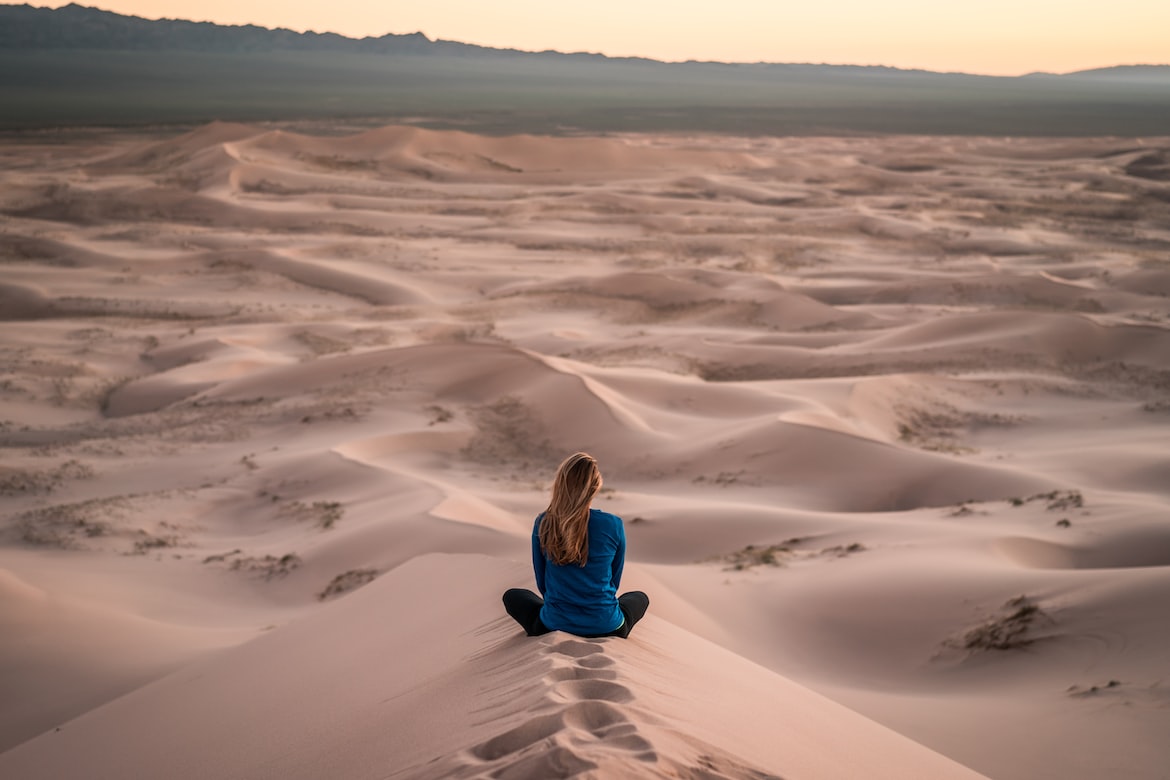 For example, someone might be converting their sadness into anger, because they continuously avoid getting in touch with the sadness that exists within that's connected to certain crisis events or occurrences in their lives.
What I'm saying is that it can get pretty complex for any of us if we lack the skills to accept and handle emotions.
Opening a topic of emotions will be useful if you're, for example, doubting where are the limits of positive thinking and where to position negative emotions in all of that.
Now, besides presenting the concepts, asking reflecting questions, and giving homework, Kristina provides guided meditations throughout the 30-day self-acceptance and self-love quest.
This is great because it has the potential to help you overcome the resistance of going through certain deeply personal, internal, and intimate searches.
This way, you will just start with your searches naturally which can lead to you going into more and more depth and not postponing it so it turns to never later on.
One of them is dedicated to increasing your self-love.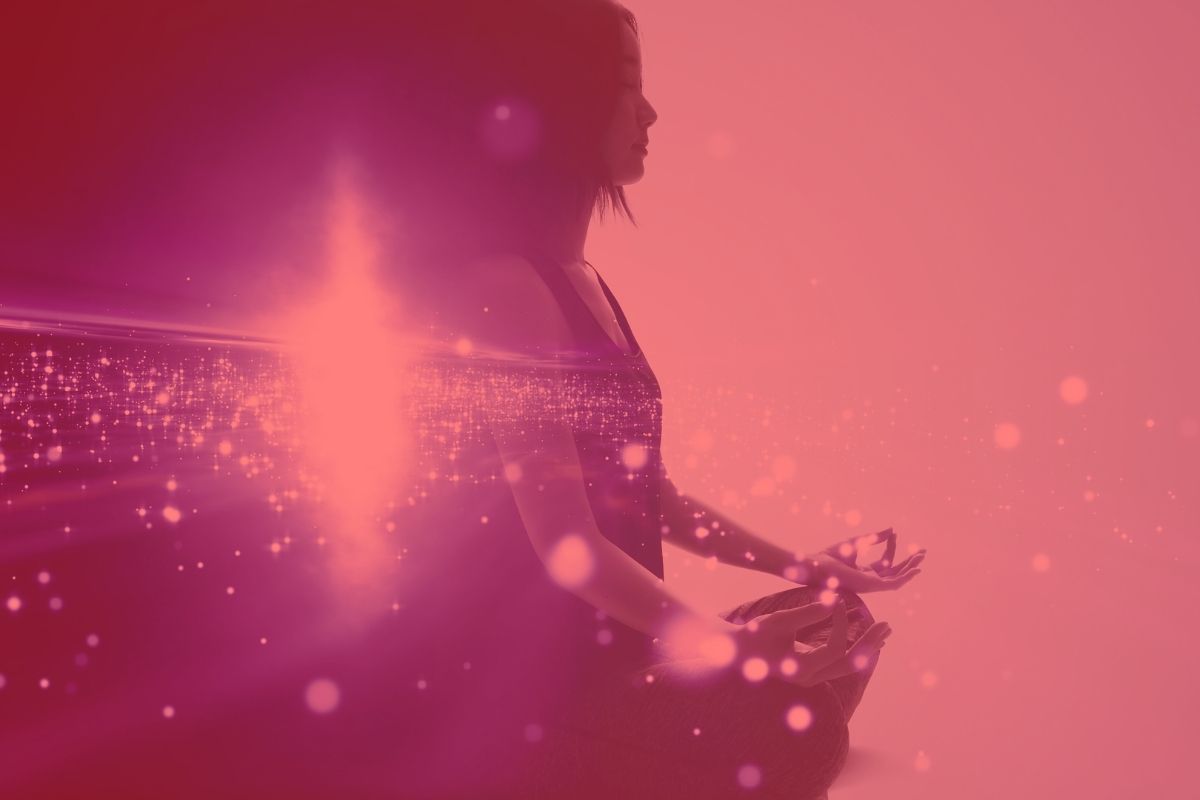 This quest will give you permission to explore your desires, goals, and needs when no one is watching without judging yourself.
Sometimes we are our own worst critics of all, but let's not forget that our social environment can be unsupportive or simply not properly informed to offer objective evaluation or opinion.
But considering this quest will remind you to always think about who are the people whose opinions you need or care about, you will have the resources to set your boundaries and find the right angle for yourself.
Now, this isn't everything that you'll find inside the 30-day program, obviously.
I just pointed out a fraction of them I see as important to mention and what I see as valuable and essential for showing up for yourself and positively contributing to your well-being.
Once you start your own quest you'll find many, many more guidelines, directions, and tools to support you in having the best self-love journey.
But the key ingredient is you, naturally. Because nobody can know what you truly need better than you, and nobody can design your life in a way that you can.
Here is the link to the program. And if you're not there yet, sign up for a FREE Masterclass to check things out and to see how you like it.
If you don't see it available, enrol in the masterclass that it's available at the moment to understand more about the platform where the program is hosted.
PROS AND CONS TO CONSIDER BEFORE DECIDING TO ENROLL IN LIVE BY YOUR OWN RULES (SELF-LOVE JOURNEY AND PROGRAM)
PROS
Easily digestible and concise
Well-planned and thought out content and curriculum
Accessible and affordable
Effective guidance of the author
No too complex terms and topics, well communicated and straightforward
Managable for all schedules as it takes no more than 20 minutes a day on average
Meditations are included to help overcome natural resistance to novelty/unknown and to support the fast implementation of all concepts
CONS
If you don't want to practice meditation and relaxing exercises or you're against these practices you may dislike this part (but the program will still be useful to you)
If you're experiencing mental health problems that are related to the challenges with self-love (they can co-exist) you may need to combine these types of programs with mental health help.
You may not get clear on the exact cause of the lack of self-acceptance and self-love but usually this doesn't stand in the way of obtaining more self-acceptance and self-love
FINAL THOUGHTS ON 30-DAY SELF-LOVE JOURNEY (PROGRAM)
And there you go! All thing that are important to know before deciding to start your own journey of self-love and self-discovery.
I hope you found this review of the Live By Your Own Rules Mindvalley Program helpful and useful!
See you in the next post!
MY GOOD READS/CLASSES RECOMMENDATION: