Interested in proven and renowned best-selling mental health books? This is the place to be if you are!
Best-selling Mental Health Books (11) You Should Consider Adding To Your Library In 2024
I've prepared 11 best-selling books focused on mental health, wellbeing, and life fulfillment, and I'm positive you'll find more than one to be the perfect choice for you.
So, let's not waste time and dive in immediately!
This post has affiliate links which means that we make a commission from qualifying purchases at no additional cost to you. For more information read our Affiliate disclosure.
Note: Even though I am a licensed clinical social worker (LCSW), I am not your licensed clinical social worker (LCSW). This means engaging with our website is not considered a professional social worker and client relationship. This also means you should not consider this information as professional advice. Although we do put in every reasonable effort to provide the most accurate and reliable information, this does not replace professional advice, and you should not rely only on them. You still might need to consult a professional to introduce your particular situation, issue, problem, or position. Read our full Disclaimer here.
BEST-SELLING MENTAL HEALTH BOOKS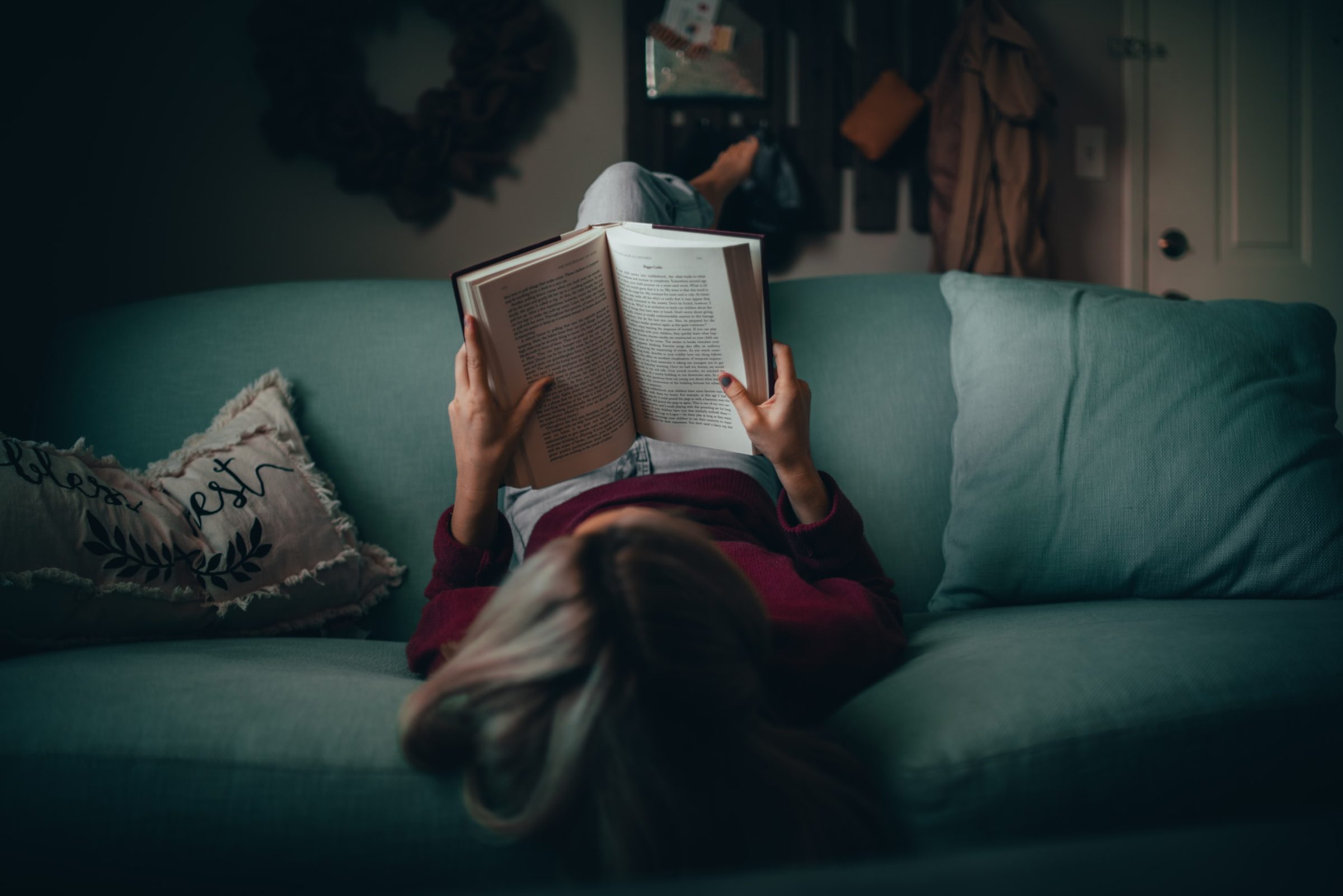 The Untethered Soul: The Journey Beyond Yourself by Michael A. Singer offers practical guidance for quieting the mind and finding inner peace through mindfulness and meditation practices.
The book covers a range of topics, including mindfulness, meditation, surrender, and acceptance.
The author explains that our minds are constantly chattering and keeping us tethered to our fears, worries, and limitations, and suggests that by becoming aware of this inner voice and learning to detach from it, we get a sense of freedom and expand our consciousness.
He encourages readers to let go of their attachments to thoughts, emotions, and experiences that no longer serve them, and to open themselves up to the present moment.
Throughout the book, Singer shares insights and anecdotes from his own spiritual journey, as well as practical exercises and techniques for readers to try.
The ultimate goal, according to Singer, is to live a life of unbounded joy, love, and peace, and to connect with the infinite energy of the universe.
My Other Posts Featuring Mental Health Books:
The Happiness Project: Or, Why I Spent a Year Trying to Sing in the Morning, Clean My Closets, Fight Right, Read Aristotle, and Generally Have More Fun by Gretchen Rubin is a memoir by Gretchen Rubin, in which she describes her year-long journey to improve her overall happiness and well-being.
Rubin is a writer and a mother of two who realizes that she is not as happy as she could be, despite having a fulfilling career and a supportive family.
She decides to embark on a project to make herself happier, and spends the next twelve months focusing on different areas of her life, such as her marriage, work, friendships, and health.
Throughout the book, Rubin shares the lessons she learns and the strategies she uses to increase her happiness. She discusses the importance of small, daily habits, such as getting enough sleep and exercise, and the value of cultivating gratitude and practicing kindness.
She also explores the science of happiness, drawing on research from fields such as psychology and neuroscience to support her ideas.
In addition to her personal experiences, Rubin includes anecdotes and insights from other people including experts in various fields and ordinary individuals who have also pursued happiness in their own lives.
3 Biggest Mistakes With Self-acceptance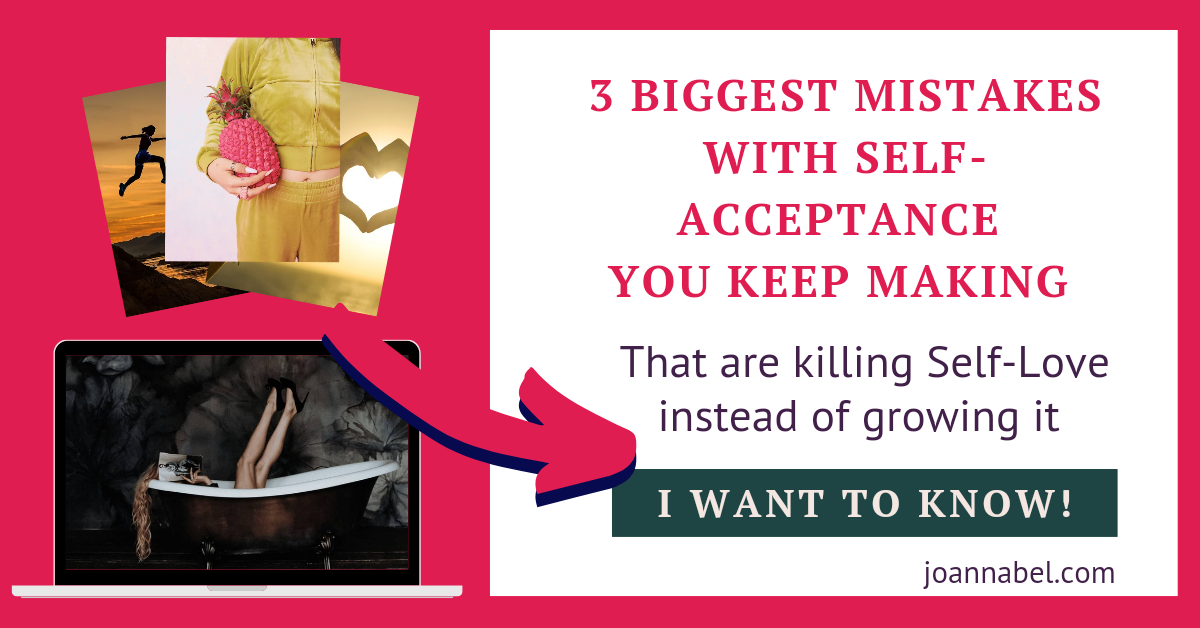 Option B: Facing Adversity, Building Resilience, and Finding Joy by Sheryl Sandberg and Adam Grant is co-written by Sheryl Sandberg and Adam Grant that aims to help people facing adversity to develop resilience and find joy in their lives.
The book shares Sandberg's personal experience of dealing with the sudden loss of her husband and how she navigated the grief and built a new life for herself and her children.
The authors discuss the three P's that can stunt resilience: personalization, pervasiveness, and permanence, and provide guidance on how to cope with difficult situations.
Additionally, the book covers the impact of trauma on individuals and society, and offers tips on how to support those going through tough times.
They share inspiring stories of people who have overcome adversity and offer actionable advice on how to build resilience and move forward.
Throughout the book, its authors emphasize the importance of finding meaning and purpose in life, even after experiencing significant loss or hardship.
YOU MAY ALSO LIKE:
Lost Connections: Uncovering the Real Causes of Depression – and the Unexpected Solutions by Johann Hari examines the underlying causes of depression and offers practical solutions that go beyond medication, including addressing societal issues and improving social connections.
Moreover, "Lost Connections" challenges the traditional medical model of treating depression with medication and offers a more holistic approach to understanding and treating this common mental health issue.
Hari argues that depression is not solely caused by a chemical imbalance in the brain, but rather by a combination of social, psychological, and environmental factors, so the book explores nine different causes of depression, including disconnection from meaningful work, disconnection from other people, and disconnection from nature.
Hari also offers solutions to address these causes, including incorporating more nature into our lives, rethinking the way we approach work, and building stronger social connections.
Throughout the book, Hari shares research on personal stories of individuals and experts who have struggled with depression and found ways to overcome it, arguing that modern society has created a culture of disconnection that leads to these feelings of despair.
He suggests that by addressing these societal factors, we can better understand and treat depression and anxiety.
The Miracle of Mindfulness: An Introduction to the Practice of Meditation by Thich Nhat Hanh introduces readers to mindfulness meditation, offering practical guidance for incorporating mindfulness into everyday life.
The author was a Vietnamese Buddhist Zen Master, poet, and peace activist and one of the most revered and influential spiritual teachers in the world​, who became a Zen Buddhist monk at the age of sixteen.
His efforts and contributions for peace and reconciliation during the war in Vietnam moved Dr. Martin Luther King Jr. to nominate him for the Nobel Peace Prize in 1967.
The book explores the benefits of mindfulness, such as reduced stress, increased focus, and a greater sense of well-being. It guides you on how to use mindfulness to reduce stress, improve relationships, and experience greater happiness and inner peace.
And includes exercises and meditations to help with cultivating mindfulness in your daily life, such as mindful breathing, walking, eating, and working.
It emphasizes the importance of being fully present and attentive to your surroundings, thoughts, and emotions in order to cultivate a deeper understanding of yourself and the world.
The Noonday Demon: An Atlas of Depression by Andrew Solomon is a memoir of the author's experience with depression and provides a layered look at the condition, including its causes, treatments, and impact on society.
The book is a comprehensive and insightful exploration of depression, offering both personal and scientific perspectives on this pervasive and often misunderstood condition.
Solomon delves into the history, causes, symptoms, and treatments of depression, including medication, psychotherapy, and alternative therapies, and examines the cultural and societal factors that contribute to stigma surrounding depression and other mental illnesses.
In addition to sharing his personal experiences with depression, the author interviews individuals from around the world from various backgrounds, including the mental health experts who also struggle with it as well.
Throughout the book, Solomon provides a deeply empathetic and insightful look into this complex and multifaceted illness and offers hope for those affected by it, arguing that it requires a nuanced approach to treatment and understanding.
RELATED:
An Unquiet Mind: A Memoir of Moods and Madness by Kay Redfield Jamison a clinical psychologist living with bipolar disorder is an autobiographical account of Jamison's experiences with manic depression, which she describes as a "mood disorder" that affects both her personal and professional life.
She candidly describes her struggles with manic and depressive episodes, her attempts to manage her illness through medication and therapy, as well as reflects on the impact of her illness on her personal and professional life and shares insights about the nature of mental illness and the importance of seeking help.
Tracing her highs and low she providing insights into the nature of bipolar disorder and through her personal narrative hopes to raise awareness about mental illness and encourage others to seek help when needed.
Moreover, the book has been praised for its candid and insightful portrayal of bipolar disorder and the impact it can have on individuals and their families.
Despite the challenges of living with bipolar disorder, Jamison is able to find hope and a sense of purpose through her work as a clinical psychologist and researcher.
She argues that her experiences with mental illness have given her a unique perspective on the human mind and have made her a better clinician.
Jamison's honest and poignant writing provides a rare glimpse into the complexities of mental illness and the ways in which individuals can learn to live with and even thrive despite their conditions.
Quiet: The Power of Introverts in a World That Can't Stop Talking by Susan Cain explores the value and power of introverts in a society that often favors extroverted personalities.
The book challenges the notion that extroversion is the only path to success and happiness and reminds us that introverts have unique skills and talents that are often overlooked in a culture that values outgoing and gregarious behavior, such as creativity, thoughtfulness, and the ability to focus deeply, that are essential for success in many fields.
Throughout the book, Cain uses a combination of personal anecdotes, research studies, and interviews with experts to make her case for the importance of introverts, exploring topics such as the biological basis of introversion, the role of introverts in the workplace, and the ways in which introverts can navigate social situations that may be challenging for them.
She adds that introverts process information differently from extroverts which is why they may be more sensitive to external stimuli, so that understanding these differences can help introverts better understand themselves and communicate their needs to others.
Cain also provides practical advice for both introverts and extroverts on how to better understand and appreciate each other's strengths and communication styles, because by recognizing and valuing the contributions of introverts, society can become more inclusive and better equipped to solve complex problems.
Throughout the book, you'll find practical tips and advice for introverts, such as how to network, negotiate, and speak up in a way that is authentic to their personality. And encouragement of extroverts to appreciate the unique contributions of introverts and create more inclusive environments that value different personality types.
Thinking, Fast and Slow by Daniel Kahneman is a book by Nobel Prize-winning economist and psychologist, who explores the way we think and make decisions, offering insight into how biases and cognitive errors can impact our lives and providing practical strategies for better decision-making.
The book is a focused on introducing the two systems that drive how we think and make decisions: System 1, which is fast, intuitive, and emotional, and System 2, which is slower, more deliberative, and logical.
Through engaging stories, psychological experiments, and personal anecdotes, Kahneman shows how these two systems can work together, but can also lead to biases, errors in judgment, and irrational decisions. He also introduces concepts such as cognitive illusions, the halo effect, and the availability heuristic, which can influence our decision-making.
Kahneman's insights are relevant to many areas of life, including finance, business, medicine, and public policy.
He also provides practical advice on how to recognize and overcome biases, and how to make better decisions by engaging both System 1 and System 2 thinking.
This book will challenge you to analyze how you think and to approach decision-making with more awareness and caution.
Codependent No More: How to Stop Controlling Others and Start Caring for Yourself by Melody Beattie brings up the concept of codependency and provides the tools for breaking free from it. Codependency here relates to the relationship pattern where a person consistently puts the needs of others before their own, to the point of sacrificing their own well-being.
The book is divided into three parts. The first part explores the definition of codependency and how it develops. The second part discusses the process of recovery, including identifying and dealing with emotions, setting boundaries, and finding support. The final part focuses on life after recovery and maintaining healthy relationships.
Beattie draws on her own experiences as well as those of others to provide relatable examples. She encourages you to take responsibility for your own lives and to develop a sense of self-worth that is not dependent on others.
She discusses the roots of codependency, the impact it can have on relationships, and the steps individuals can take to heal themselves and develop healthy, loving relationships.
Beattie also emphasizes the importance of self-care, boundaries, and self-awareness in the journey toward recovery, and provides exercises and techniques to help with developing these skills.
Codependent No More is great for anyone struggling with codependency, and offers hope and encouragement for those seeking to reclaim their lives and (re)discover emotional freedom.
The Happiness Hypothesis: Finding Modern Truth in Ancient Wisdom by Jonathan Haidt explores the intersection of ancient wisdom and modern science in the pursuit of happiness.
Author Jonathan Haidt examines various philosophical and religious traditions and how they address fundamental questions about human nature, such as the nature of good and evil, the purpose of life, and the sources of happiness.
He also delves into scientific research on psychology, neuroscience, and evolution to explore how these disciplines can inform our understanding of happiness.
He says our brain is divided into two main parts – limbic system in charge of basic instincts, and the neocortex is, a newer part of the brain, responsible for rational thinking- explaining how unhappiness comes from these two parts disagreement, and suggest how the gap between them can be closed.
Haidt identifies ten "Great ideas" that have been discovered by several of the world's civilizations, such as the importance of cultivating gratitude, the benefits of meditation, and the power of relationships, and discusses how these ideas can be applied to improve one's well-being.
The Happiness Hypothesis offers a multidisciplinary perspective on happiness, and provides practical advice and tools for living a more fulfilling life.
Recommended Resources For You:
Latest Posts:
FINAL THOUGHTS ON BESTSELLING MENTAL HEALTH BOOKS
I believe you've found this list of 11 best-selling mental health books useful and that you've picked one or more of them for yourself to help with self-exploration and personal growth.
Use them to your best benefit and try to implement what's suggested to see real results and experience progress as soon as possible.
Thanks for stopping by, and I'll see you in the next post! Here is one:
3 Biggest Mistakes With Self-acceptance