Ready to start a journey towards living your best life? Here are 100 ways to slightly improve your life that I've prepared for you to help you with that!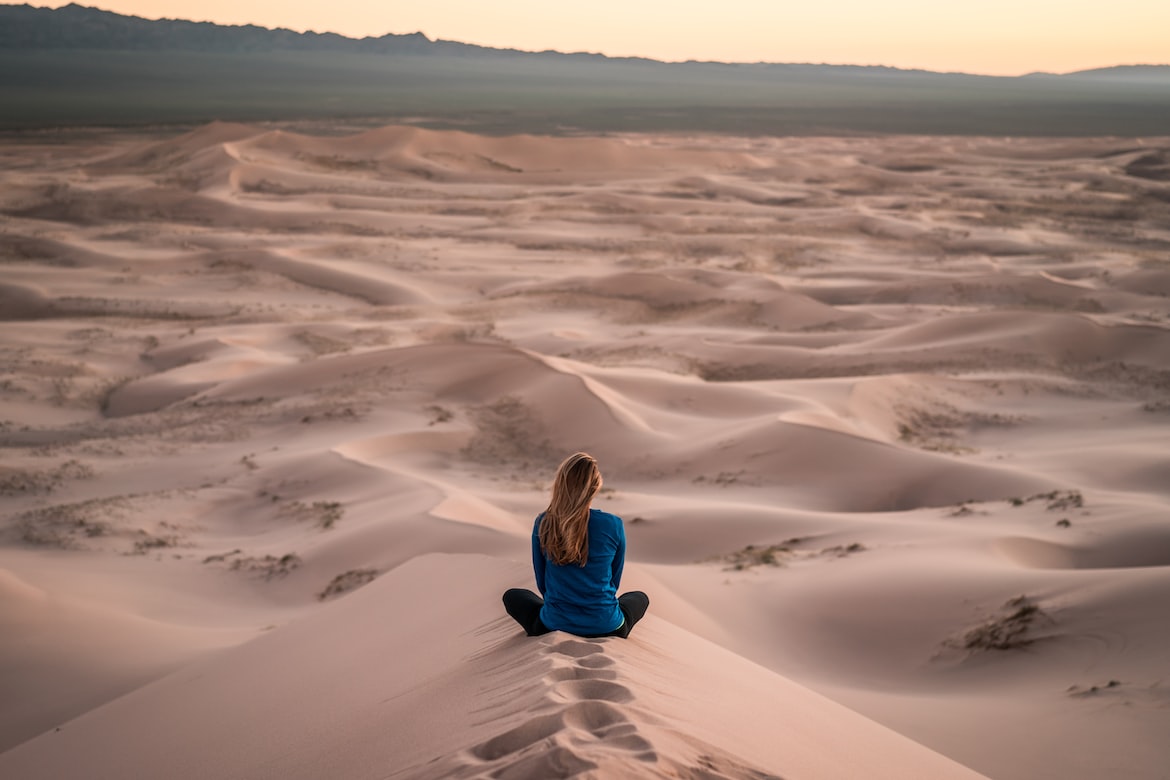 100 Ways To Slightly Improve Your Life
Plus, I've linked to helpful resources I've picked out for you that can support your intentions to put at least some of these ways to improve your life into actual practice. And I included a personal recommendation right below the 100th way to slightly improve your life.
It's a good choice to focus on slightly improving your life because incremental changes give the best results.
This is because it's not too overwhelming for your nervous system and therefore manageable.
So then, let's jump right to it!
Note: Even though I am a licensed clinical social worker (LCSW), I am not your licensed clinical social worker (LCSW). This means engaging with our website is not considered a professional social worker and client relationship. This also means you should not consider this information as professional advice. Although we do put in every reasonable effort to provide the most accurate and reliable information, this does not replace professional advice, and you should not rely only on them. You still might need to consult a professional to introduce your particular situation, issue, problem, or position. Read our full Disclaimer here.
This post has affiliate links which means that we make a commission from qualifying purchases at no additional cost to you. For more information read our Affiliate disclosure.
100 WAYS TO SLIGHTLY IMPROVE YOUR LIFE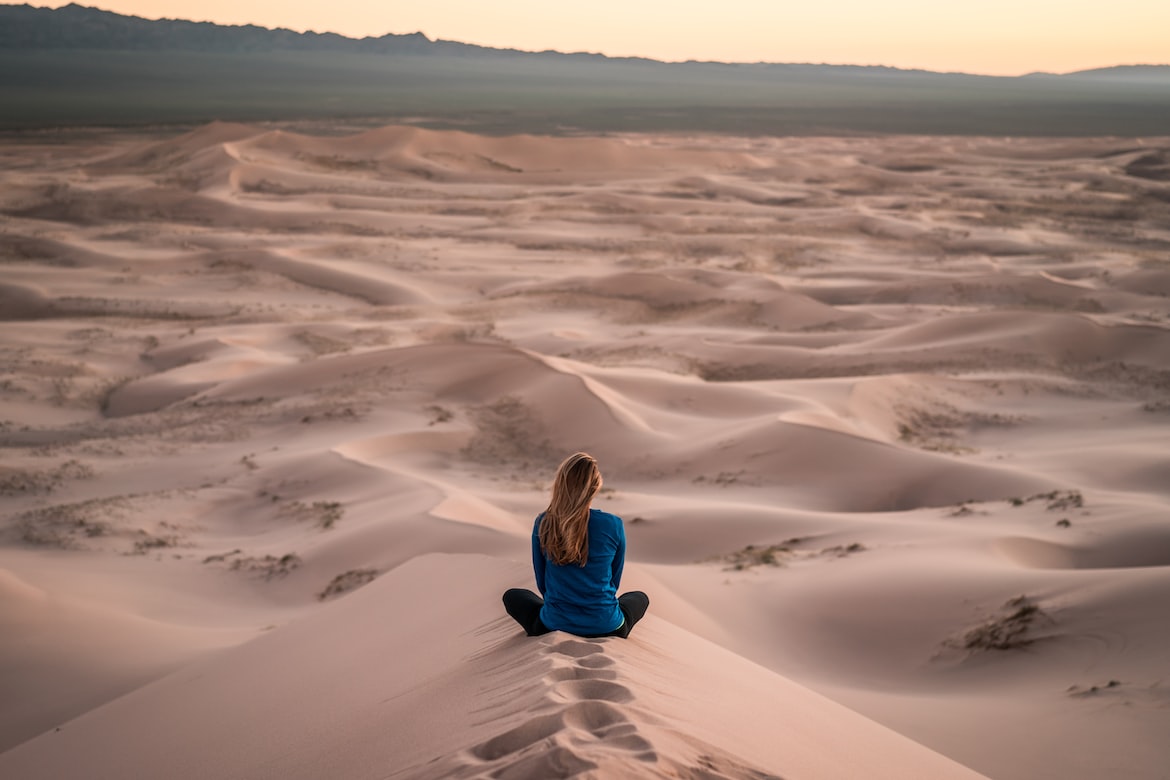 Permit yourself imperfections. 
Accept your flaws a little more.
Do something scary once a month.
Start naming your emotions.
Spend an hour in nature at least once a week.
Be more patient and softer with yourself when you make a mistake or fail.
Start telling people that you love them more often.
Be more open to new experiences. 
Invite your friends out for lunch or coffee, where you'll be focused on each other and truly connect.
Start treating yourself like you would your closest or best friend at all times.
3 Biggest Mistakes With Self-acceptance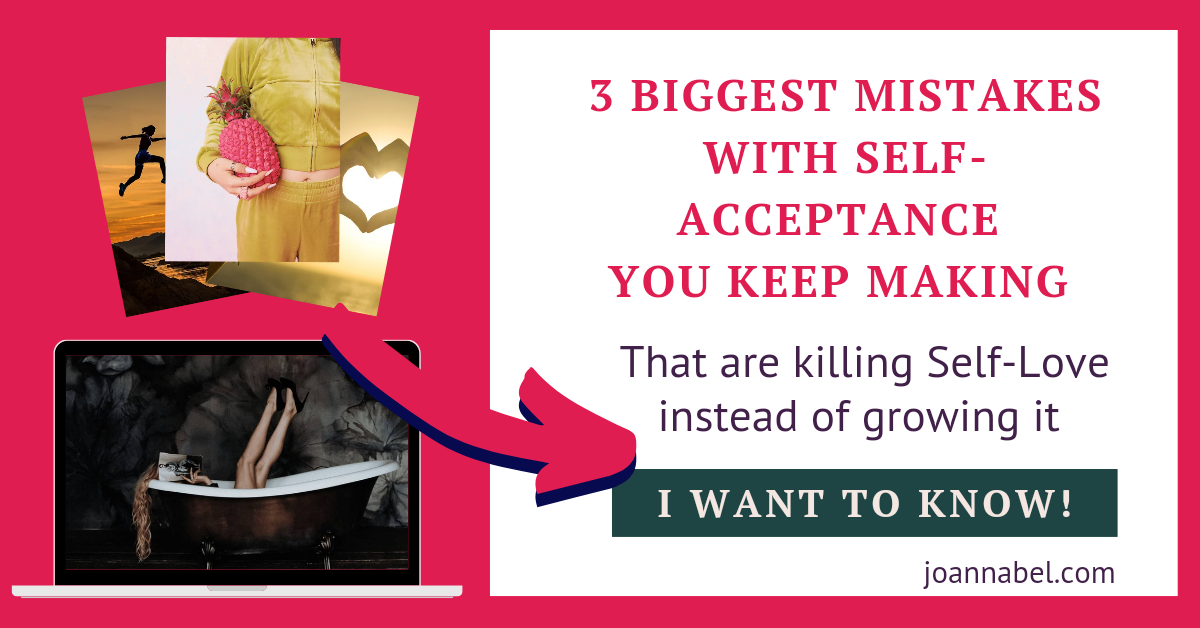 Focus on growing a more positive mindset. 
Prioritize your personal growth over anything else in the next few months or even years.
Keep asking yourself what you truly want out of life.
Buy a personal development membership so that you can propel your growth.
Begin shifting your focus from your struggles to your strengths.
Begin the process of freeing yourself from all the clutter around you.
Decide to stop spending so much time thinking about and blaming yourself for your mistakes and for things over which you don't have control.
Ask yourself what you want to accomplish in life.
Start focusing more on your mental health.
Read a book that will enrich your life once a month.
YOU MAY ALSO LIKE:
Begin allowing more vulnerability in your life.
Encourage yourself to take a few steps towards growing more self-acceptance.
Put more effort into looking at your problems as challenges.
Focus your attention on things that really matter in life.
You may find useful also:
Find a hobby that you like or love and that brngs you joy.
Start doing more things that bring you joy.
Choose personal development programs that have the potential to skyrocket your growth.
Include a 10-minute meditation in your morning routine.
Get a journal for personal growth.
Trust and follow your intuition more.
Become more open to sharing your gifts with the world.
Give others more opportunities to show you how much you mean to them.
Practice active listening.
Give yourself a gift that will help you with growing self-love.
Find yourself a supportive community.
Seize the opportunities that come your way more often.
Set audacious goals.
Start communicating your needs more openly.
Avoid asking anyone for permission to be bolder.
Focus more on understanding and uncovering your true desires.
Focus on your energy a little more.
Start physically moving more during the week.
Start asking for help and support more often and offering yours more often.
Learn to differentiate between needs and wants so that you know which of them can be replaced and which cannot. 
3 Biggest Mistakes With Self-acceptance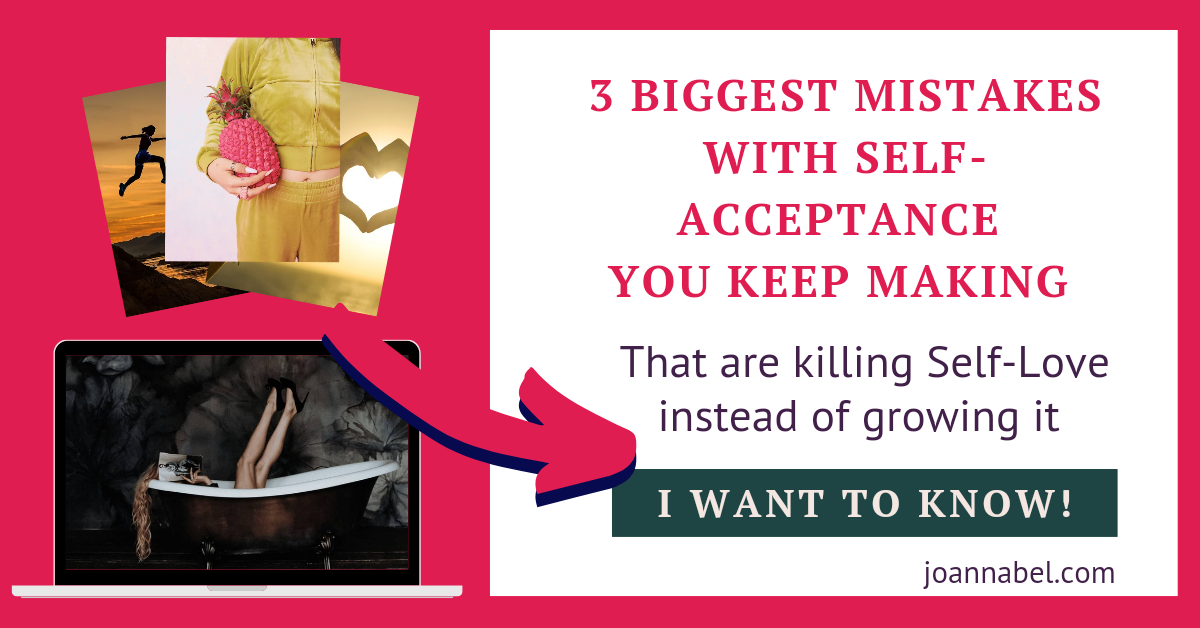 Try to be a little more supportive of yourself throughout the day.
Decide to put a little more effort into increasing your love for yourself.
Question your authenticity to help yourself uncover your true desires in life as opposed to those imposed on you by society.
Create a habit to experiment more in life.
Start a new hobby or a habit that's positively influencing your mental health.
Choose to spend more time on influencing your mind to work for you.
Free yourself from all unnecessary items you possess.
Choose one difficulty in your life and begin looking at it as a problem to solve and a challenge to overcome.
Consider starting your own business.
Create a long-term plan for how you want your life to turn out.
Care at least a little less about what others think.
Do more of what you love doing.
Start volunteering in your local community.
Start donating to organizations that support those in need. Choose those whose missions and visions are close to your heart.
Include learning one new skill a year.
Focus on becoming more resilient.
Spend less time explaining or justifying your moves.
Reward yourself even for the smallest successes.
Concentrate on your soul in addition to focusing on your body.
Start bringing more peace to your daily routine.
Define your values and get rid of everything that's not in alignment with them.
Try to find more balance each day.
Start avoiding extremes.
Have some uninterrupted time in a day reserved only for you.
Permit yourself to fail more often.
Start working on forgiving yourself for the things you are most regretful of in your life.
Slowly begin letting go of things that provide little to no value to you.
Stop expecting yourself to be the best at everything.
Become excited about the accomplishments and successes of others.
Create a habit of doing the uncomfortable things.
Read also:
Be kinder and more helpful to others around you.
Dig into what you believe about yourself and start changing the beliefs you don't like and that you see are blocking your success.
Investigate your habits to find out if they have the potential to get you where you want to be in life.
Question social conventions and constructs regularly.
Focus on building more connection with your child or children.
RELATED:
Define what you want, or, if you don't know exactly what it is, define what you do not want.
Pay more attention to how you feel in your body and start being more present in your body.
Begin relying on your strong sides.
Start doing more things you're good at and to which you're naturally inclined.
Start working with your fears and acting despite them, instead of avoiding to feel or face any fear and running away from it.
Start exposing yourself to sunlight a little bit more.
Learn to enjoy the pain more so that you can start avoiding it a little less and achieve more progress.
Learn how to self-soothe better.
Approach all things less judgmentally.
Orient yourself toward making certain groups of people's lives better.
You may want to check out now:
CARE TO TAKE IT A STEP FURTHER AND INSTEAD OF SETTLING FOR A SLIGHT IMPROVEMENT YOU DECIDE ON A FULL PERSONAL TRANSFORMATION?
There's no doubt that incremental changes are the way to go if you want to ensure steady growth, but this doesn't mean that your goal should be to just improve your life slightly.
The better way is to go for big, bold goals in all areas of life. To achieve these goals, you will need to open yourself to the transformation of life to which the goals are related.
If this is something you'd consider because you are done with only playing small in life, let me introduce you to a personal recommendation, a personal development platform that can become both your most significant personal growth resource and the best supporting system.
PERSONAL DEVELOPMENT RESOURCE, PLATFORM, AND MOVEMENT: MINDVALLEY MEMBERSHIP
Inside this powerful and unique membership, you'll be able to choose from 100+ programs designed for elevating different areas of life, such as relationships, wellness, resilience, career, business, mindfulness, etc. You can go self paced or join a class, if you need more accountability.
That's a full personal development journey and transformation.
If you're not sure where to start, as soon as you join, you can take an assessment, and afterward, you'll receive recommendations for where to begin.
Even if you haven't been focused on your growth untill now, this shouldn't stop you from taking action now.
Moreover, now is the best time, you've got what it takes to design a life tailored to your preferences, and it's worth your while to focus on yourself and invest in yourself.
The Quest are delivered by world best known experts, coaches, and trainers that are now collaborating with Mindvalley to bring you the transformation you need in the personal development category of your choice.
If Mindvalley chose them, you can be sure they're the best.
There are 6 categories on the Mindvalley platform:
Mind
Body
Soul
Relationships
Career Growth
Entrepreneurship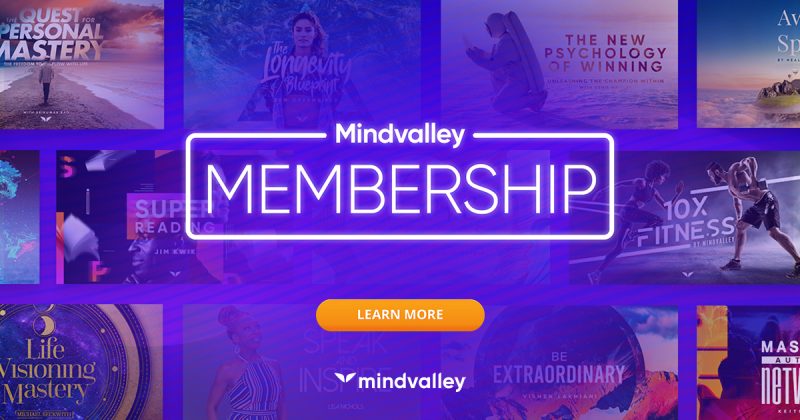 What you can expect once you begin engaging with this platform is:
true self-discovery so that you can start identifying your real preferences, aspirations, goals, and dreams
setting meaningful goals that have the potential to fulfill your need for self-actualization as opposed to only living on someone else's terms and building someone else's dream in order to be accepted by the environment and perceived as successful
liberation from fabricated societal expectation and norms that not only don't serve you, but are in fact representing oppression which is suffocating your soul that only wants you to live in alignment with whom you truly are and not what society expects you to be
to finally awaken your authenticity by letting yourself be visible as opposed to being shy or ashamed of who you are deep down or what you want behind the closed doors
to acquire skills to make life decisions aligned with your core values and true desires coming from the depth of your being
begin stepping into your potential and move towards reaching full potential unique for you and different from anyone else's in the world
become skilled at self-love that holds the key to building the life of your dreams
finally become comfortable in your own skin, doing your own thing, and going where you truly want to go in life
build the life you are proud to call your own and experience lasting fulfilment because your consciousness is so expanded that you don't need to worry about whether things will work out for you ever again, as now you have skills and support to make them work.
And inside the membership, you'll find:
Full access to Mindvalley's entire curriculum of best-in-class programs for transforming every dimension of your life. (100+)
2. Weekly Mindvalley Live sessions featuring today's biggest trainers, bestselling authors, and celebrities.
3. Full access to Mindvalley Meditations, featuring a vast selection of guided and ambient meditation audios for deep inner transformation.
4. Access to Mindvalley's private social network, where you can connect, share wisdom, and grow with fellow members in your city and around the world.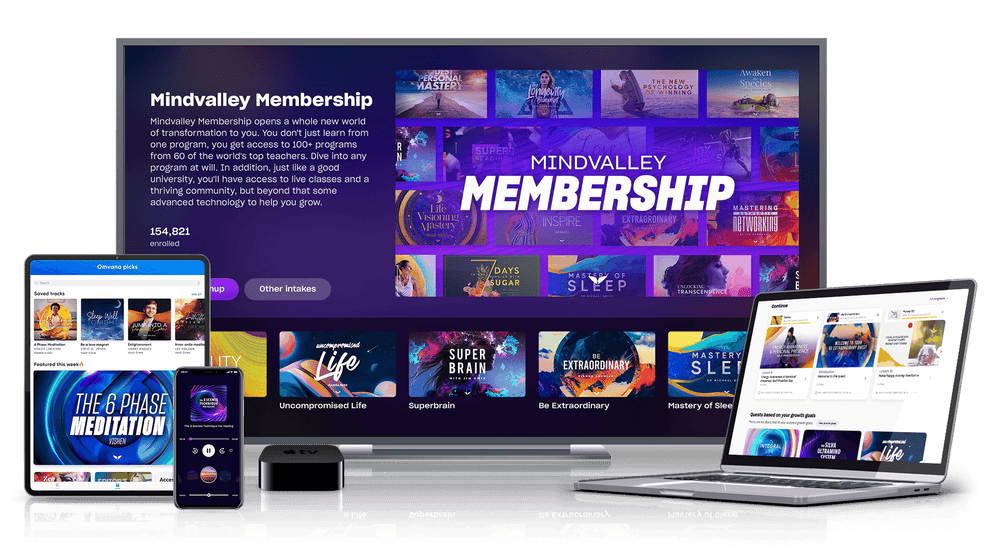 And if you happen to like it and you're considering subscribing, but you want to know more about how it works and what to expect, read: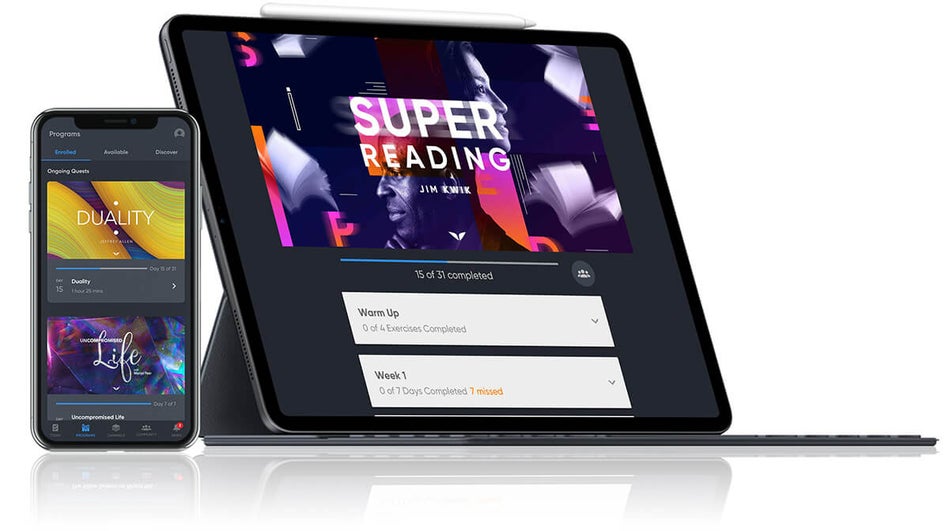 This will be the gift of your life because you'll open the door for amazing transformation and upgrading your life to fit your preference and not someone else's, but now with numerous personal growth tools you can take with you even if you leave the membership, and use for the rest of your time to help you thrive.
This membership brings a community of like-minded people to you, helps you feel connected and will help you heal, besides giving you the chance to level up your life experience.
Additionally, Mindvalley has developed an app that makes it super easy and super convenient to use daily.
I advise you to start your day with Mindvalley meditations or with a lesson of the program of your choice.
Right now you can enjoy Mindvalley at a special price.
If you'd like to have a taste of the platform and see how its educators and teachers approach their field of expertise, enrol in FREE Masterclasses available on this personal growth platform instantly with a click of a button:
Latest Posts:
FINAL THOUGHTS ON 100 WAYS TO SLIGHTLY IMPROVE YOUR LIFE
And there you go! Choose the most suitable ones for you out of these 100 ways to slightly improve your life, but be consistent and support yourself to stick to them.
Once you see some progress, you'll be able and motivated to include more ways to improve your life, but also to add new ones that you've come up with yourself.
Thanks for sticking with it until the end! I really appreciate it. See you in the next post! Here is one:
3 Biggest Mistakes With Self-acceptance