Why choose from the best books for self-love and healing? Well, because in a fast-paced and very demanding world, it is all too easy to forget the importance of prioritizing our own authentic choices, well-being, and nurturing a loving relationship with ourselves.
But in this moment, you have a chance to step into a space dedicated to self-love where you are encouraged to embrace your worthiness, explore the depths of your soul, and personal transformation.
Best Books For Self-Love And Healing
The pages of books for self-love and healing can unlock profound insights, heartfelt stories, and practical wisdom that will guide you towards a greater self-compassion, self-love and healing.
In this post, you'll discover authors who specialize in the art of self-love, individuals who have dedicated their lives to understanding the intricacies of our emotions, and experts who offer guidance in nurturing a kind and accepting relationship with oneself.
And in this space you are invited to embrace the power of self-love, recognizing that it is not selfish but rather an act of profound self-care.
By nurturing this love within, you can begin to heal emotional wounds, release self-limiting beliefs, and open yourself up to a world of possibilities.
Besides books that will help you cultivate more self-love, I've included a personal recommendation for a program that may be just what you need to take a path of self-exploration, self-discovery, and self-acceptance.
If all of this that sounds exciting we can begin with our list of best books for self-love and healing.
This post has affiliate links which means that we make a commission from qualifying purchases at no additional cost to you. For more information read our Affiliate disclosure.
Note: Even though I am a licensed clinical social worker (LCSW), I am not your licensed clinical social worker (LCSW). This means engaging with our website is not considered a professional social worker and client relationship. This also means you should not consider this information as professional advice. Although we do put in every reasonable effort to provide the most accurate and reliable information, this does not replace professional advice, and you should not rely only on them. You still might need to consult a professional to introduce your particular situation, issue, problem, or position. Read our full Disclaimer here.
BEST BOOKS FOR SELF-LOVE AND HEALING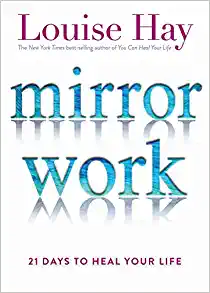 Louise Hay, a renowned author and self-help advocate, provides a 21-day program of mirror work exercises aimed at building self-love and self-acceptance through positive affirmations and self-reflection.
Each of the 21 days is organized around a theme, such as monitoring self-talk, overcoming fear, releasing anger, healing relationships, forgiving self and others, receiving prosperity, and living stress-free.
According to Louise's core teaching known as the Mirror Principle, our perception of life reflects our inner relationship with ourselves. If we don't view ourselves as worthy of love, the world may appear bleak and isolated.
You may find useful also:
This book offers guidance on embracing the present moment and cultivating compassion in our lives, in which Chödrön draws from her extensive experience as a Buddhist nun and teacher to provide practical advice on navigating life's challenges with grace and understanding.
You'll find her down-to-earth approach on going beyond the fleeting attempts to "fix" our pain and taking our lives as they are as the only path to achieve what we want instead, very refreshing.
Through personal anecdotes and insightful teachings, she encourages developing self-compassion, embracing imperfections, and finding joy in the midst of difficulties.
Practicing self-compasion and accepting imperfections as natural and welcome will positively impact your self-acceptance and self-love so this might be a good choice for you if you find yourself to be very self-critical.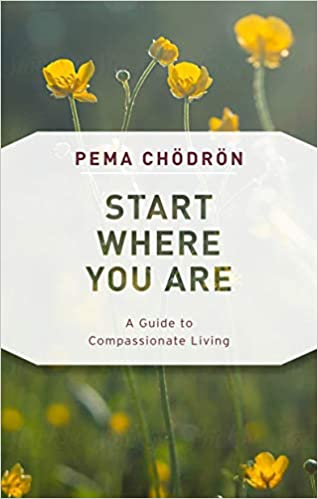 My other Posts Featuring Books About Mental Strength And Mental Growth: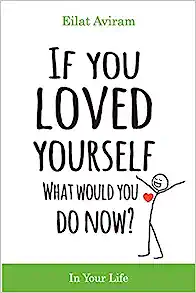 This book, written by a clinical psychologist, is very engaging and addresses various areas of life through the lens of self-awareness and self-love.
Aviram offers practical insights and actionable steps and will show you how to find the answers within yourself, simply, quickly and with lasting effect. It'll be a great reminder not to look for answers from society that only wants you to be a certain way, and listen to yourself first.
She covers topics such as mental and physical well-being, relationships, finances, and personal growth, provideing guidance on achieving holistic self-improvement.
This books aims to empower and it addresses the unique experiences and challenges faced by girls of color when it comes to body image and self-acceptance.
Tovar offers a revolutionary perspective on body positivity, advocating for radical self-love and dismantling societal beauty standards. It's intended and especially useful for young girls to understand the unique tools girls of color have to counter negative body image.
Virgie Tovar's book focuses on self-love, body positivity, and empowerment specifically for girls of color, offering guidance and support for navigating societal pressures and embracing self-acceptance.
3 Biggest Mistakes With Self-acceptance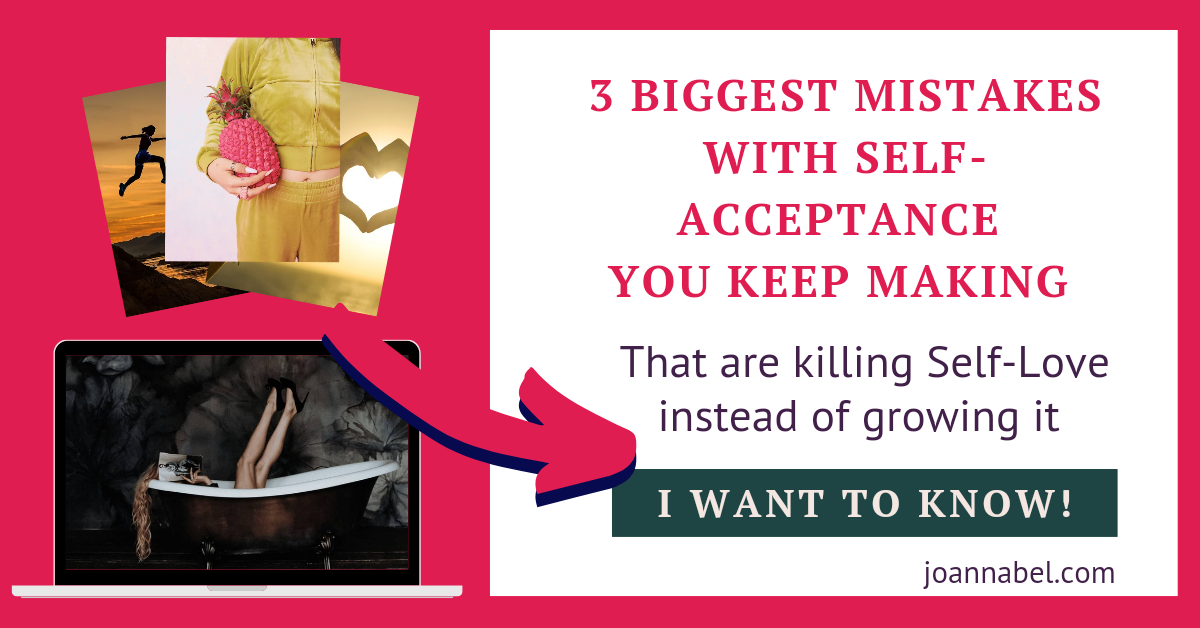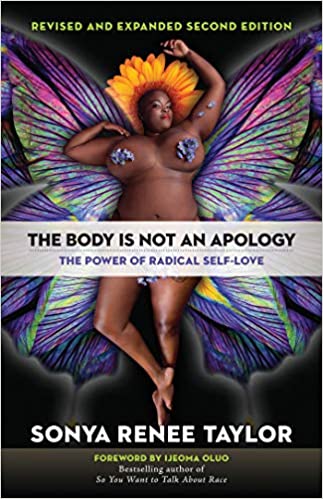 The author, activitist and poet, Sonya Renee Taylor explores the intersection of self-love, body positivity, and social justice, offering insights and practices to dismantle body shame and cultivate self-acceptance.
This is a transformative book that explores the concept of radical self-love as a means of dismantling oppressive social norms and promoting body acceptance.
The author challenges the notion that our bodies should be apologized for or seen as inferior and encourages readers to embrace their bodies unapologetically and recognize the inherent worth in all bodies.
With its powerful message, this book serves as a guide to fostering self-empowerment, breaking free from shame, and cultivating a positive relationship with our bodies and ourselves.
From authors Meggan Watterson and Lodro Rinzler comes a guide for spiritual seekers aiming to cultivate love and stability in all types of relationships. This collaborative approach creates a rich and accessible resource for starting a journey of self-discovery and spiritual growth within the context of relationships.
Through their distinct backgrounds in Christian mysticism and Buddhism, they provide a unique exploration of maintaining self-love as the foundation while navigating the inevitable ups and downs of relationships.
This book engages readers in a rich dialogue covering topics like sex, self-worth, the intricacies of falling in and out of love, deep friendships, and managing heartbreak, all with an emphasis on keeping an open heart throughout these experiences.
With its evidence-based approach, this book delves into the concept of self-love from a scientific perspective, as the author explores various psychological studies and research findings to provide readers with insights on the importance and benefits of cultivating a healthy self-love.
The author came to the realization that self-love encompasses both biology and psychology, recognizing that our inherent self-worth is encoded in our genes but often gets suppressed through conditioning.
Meaning that our inclination to seek connection with others often compels us to mold ourselves into someone different in order to gain love and acceptance.
This book highlights the transformative power of self-love in enhancing overall well-being and personal growth.
Marisa Peer's transformative self-help book empowers you to embrace their self-worth to make positive changes, with itd practical exercises and insightful guidance. A renowned and well-known therapist Peer teaches you how to manage self-doubt, develop self-acceptance, and cultivate a positive self-image.
By marking your mirror with affirmations of your enoughness, you can transform your mindset and level up your life. So ghis book offers valuable tools for personal growth, helping you realize yout true potential and live with confidence and self-love.
The main message is that when you recognize your own worth, it radiates to those around youz while embracing your enoughness transforms your life, elevating your career, relationships, and overall happiness.
By affirming your sufficiency, both present and future, you harness the power to succeed in all aspects of life.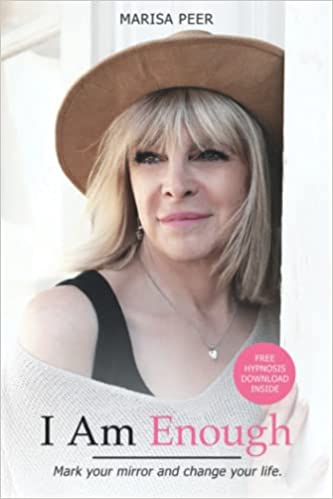 While not solely focused on self-love, Jen Sincero's book offers humor and practical advice to help readers develop self-confidence, embrace their worthiness, and create a life they love.
It's a motivating book that encourages readers to overcome self-doubt and embrace their inner greatness.
Through a combination of humor, honesty, and actionable steps, the book guides readers towards embracing their strengths, pursuing their passions, and creating a life they truly love.
Having an empowering message and engaging writing style, this book can be a good catalyst for personal growth and self-empowerment.
This book that offers practical guidance on developing assertiveness skills to effectively communicate and advocate for oneself while maintaining respectful relationships.
The author explores various aspects of assertiveness, providing strategies for expressing needs, setting boundaries, and handling conflict with confidence and grace.
The book empowers readers to assert themselves in a way that fosters mutual respect and understanding, and with its emphasis on balanced assertiveness, serves as a valuable resource for enhancing communication skills and navigati g interpersonal interactions with greater confidence and success.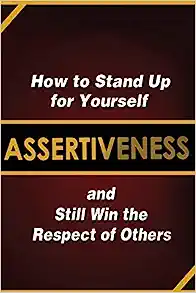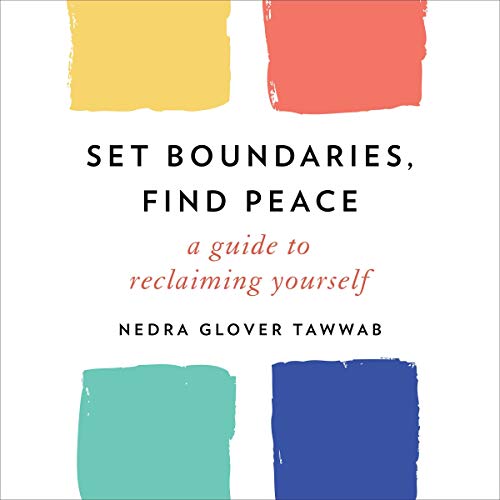 Drawing on the latest research and effective techniques from cognitive behavioral therapy (CBT ), this insightful book that provides guidance on establishing boundaries to regain inner peace and reclaim personal identity, complex topics in today's world.
Tawwab, a licensed counselor and renowned relationship expert, shares practical strategies and techniques for setting healthy boundaries in various areas of life. She helps readers navigate challenging situations and communicate their needs effectively.
By addressing issues such as codependency, self-worth, and people-pleasing, Tawwab empowers individuals to prioritize their well-being and find harmony in their relationships.
RELATED:
Dr. Shainna Ali, a mental health counselor, presents a comprehensive workbook that guides readers through various exercises, reflection prompts, and tools to enhance self-love and self-esteem.
Through a series of exercises, reflections, and practical techniques, she provides readers with the tools to recognize their inherent worth and embrace self-acceptance.
The book delves into various aspects of self-love, including setting boundaries, practicing self-care, and developing a positive mindset.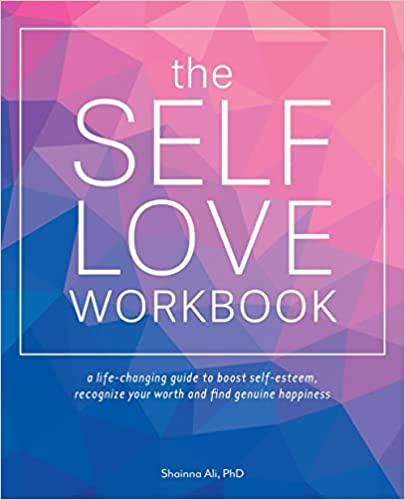 3 Biggest Mistakes With Self-acceptance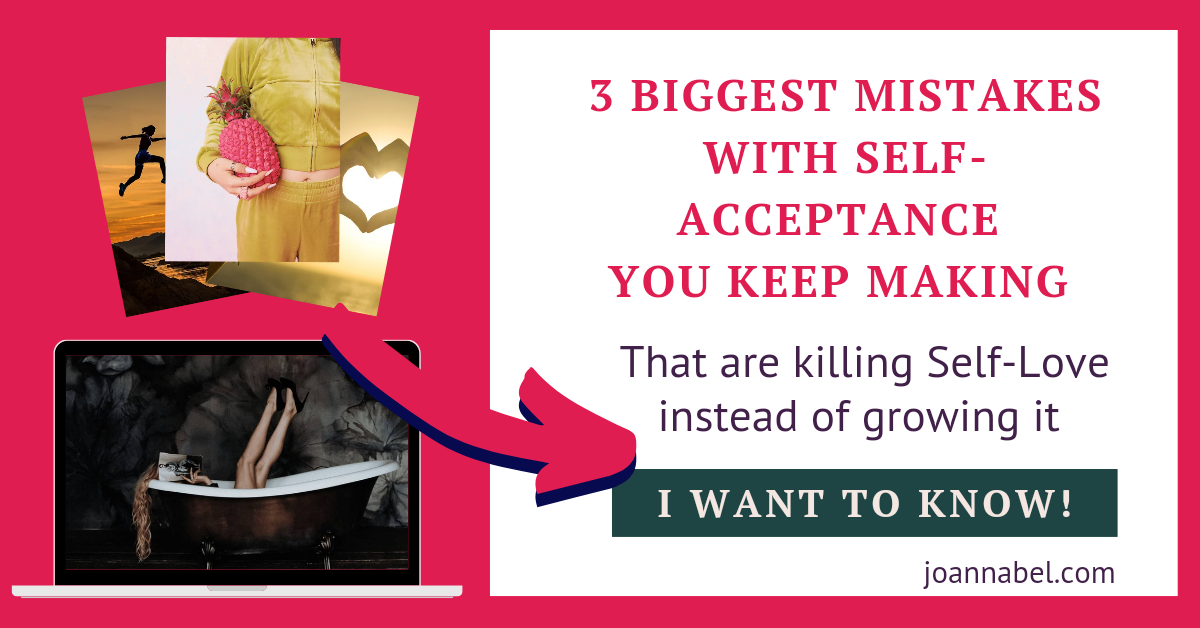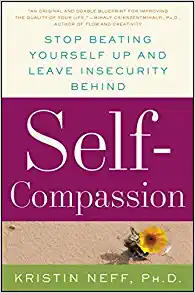 Dr. Kristin Neff, a leading researcher on self-compassion, explores the transformative practice of self-compassion and offers exercises, meditations, and strategies for developing a kinder relationship with oneself.
Drawing on research and personal experiences, the author explores how treating oneself with kindness, understanding, and acceptance can lead to improved well-being and resilience.
Through practical exercises and insightful teachings, the book guides readers on a journey of self-discovery and self-care, emphasizing the importance of self-compassion in overcoming self-criticism, managing difficult emotions, and cultivating a healthier relationship with oneself.
This very successful self-Love workbook created by a fellow Megan Logan, LCSW is designed with a clear intention to empower women on their journey of self-discovery and self-love.
Embrace who you are with this guided self-love book for women of any age and any background. You'll embark on your journey of self-discovery by learning what self-love is, and then immersing yourself in exercises to help you build your self-esteem and improve your relationships.
Through a series of exercises, reflections, and practical tools, the workbook guides you to release self-doubt, cultivate self-compassion, and embrace their true selves.
It provides a safe space for personal exploration and encourages you to prioritize your well-being and embrace your worthiness.
With its transformative approach, this workbook serves as a valuable resource for those seeking to enhance self-love, build resilience, and ultimately uncover how to lead a more fulfilling life.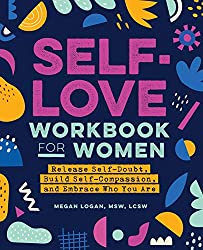 READY TO TAKE IT A STEP FURTHER?
If you, or someone you care about is eager to find a way to positively contribute to the level of self-acceptance and obtain more self-love, consider a program dedicated specifically for this called LIVE BY YOUR OWN RULES by Kristina Mänd-Lakhiani, a serial entrepreneur, speaker, and co-founder of Mindvalley, hosted on Mindvalley platform, the biggest personal development platform and company focused on helping you elevate all areas of life.
Live By Your Own Rules is a self-exploration that leads to self-discovery, self-liberation, and embracing authenticity.
It'll take only 15 minutes of your day over 31 days, where Kristina will guide you through her unique process to shed the light on masks of society, identify your personal truths, and nurture your relationship with themselves.
You'll understand how you've been restrained by societal standards and expectations about who you need to be to be accepted and valued.
Instead of being captivated by fabricated societal norms, you'll learn ways to innovate on how you work, love, play, and even fulfill your purpose, define happiness, pleasure, and success according to your own rules and criteria not someone else's you don't even know or care about.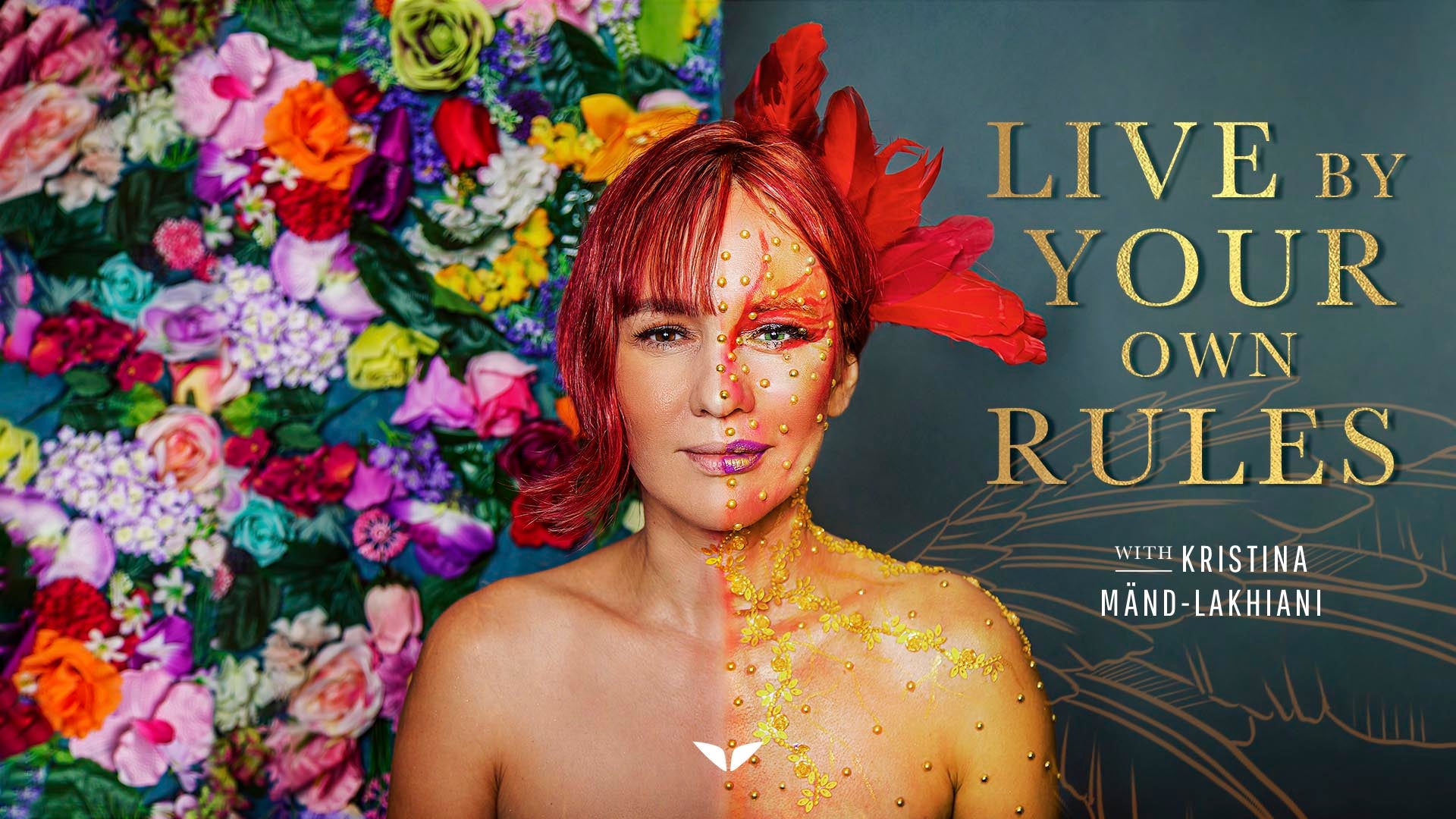 And as your journey brings deeper connection with yourself, you'll begin to accept all parts of yourself, as you live, and express yourself truthfully.
By the end of the program, your relationship with yourself can become so solid that standards of society will never have the jeopardize your authenticity again.
If you want to start the program (called Quest inside the Membership) or you want to give it as a gift to someone, you can do it by getting the Mindvalley membership or buying just this program.
But keep in mind that the price of the program (and most single programs) covers most of the yearly membership pricing. You get the greatest value for money when you choose to pay the yearly option.
But if you're getting it a gift or you're not ready for a yearly commitment just yet, you can choose a monthly option, and then continue using it if you happen to like it. And I can almost guarantee that you will.
Now, I'll tell you more about the membership.
But before I do, I just want to mention that this program is not the only one that can help them with cultivating self-love. Just using the membership by attending the preferable programs (Quests) will provide progress for you, but I'll mention a few other programs as well (links to the FREE masterclasses):
Unlocking Transcendence, also by Jeffrey Allen 
The Quest For Personal Mastery by Srikumar Rao with a visionary TED speaker and America's #1 MBA lecturer.
Everyday bliss by Paul McKenna a famous hypnotherapist.
Inside this powerful membership, you'll be able to choose from any of the 70+ programs designed for elevating different areas of life, such as relationships, wellness, resilience, career, business, mindfulness, etc.
That's a full personal development journey and transformation.
The Quest are delivered by world best known experts, coaches, and trainers that are now collaborating with Mindvalley to bring you the transformation you need in the personal development category of your choice.
If Mindvalley chose them, you can be sure they're the best.
There are 6 categories on the Mindvalley platform:
Mind
Body
Soul
Relationships
Career Growth
Entrepreneurship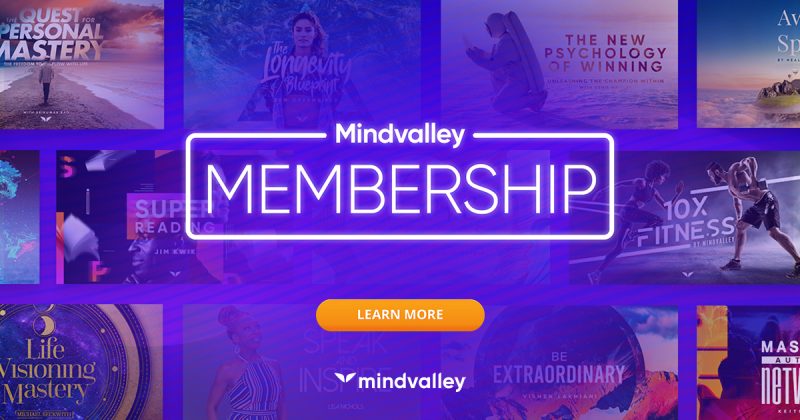 What you can expect once you begin engaging with this platform is:
true self-discovery so that you can start identifying your real preferences, aspirations, goals, and dreams
setting meaningful goals that have the potential to fulfill your need for self-actualization as opposed to only living on someone else's terms and building someone else's dream in order to be accepted by the environment and perceived as successful
liberation from fabricated societal expectation and norms that not only don't serve you, but are in fact representing oppression which is suffocating your soul that only wants you to live in alignment with whom you truly are and not what society expects you to be
to finally awaken your authenticity by letting yourself be visible as opposed to being shy or ashamed of who you are deep down or what you want behind the closed doors
to acquire skills to make life decisions aligned with your core values and true desires coming from the depth of your being
begin stepping into your potential and move towards reaching full potential unique for you and different from anyone else's in the world
become skilled at self-love that holds the key to building the life of your dreams
finally become comfortable in your own skin, doing your own thing, and going where you truly want to go in life
build the life you are proud to call your own and experience lasting fulfilment because your consciousness is so expanded that you don't need to worry about whether things will work out for you ever again, as now you have skills and support to make them work.
And inside the membership, you'll find:
Full access to Mindvalley's entire curriculum of best-in-class programs for transforming every dimension of your life. (60+)
2. Weekly Mindvalley Live sessions featuring today's biggest trainers, bestselling authors, and celebrities.
3. Full access to Mindvalley Meditations, featuring a vast selection of guided and ambient meditation audios for deep inner transformation.
4. Access to Mindvalley's private social network, where you can connect, share wisdom, and grow with fellow members in your city and around the world.
And if you happen to like it and you're considering getting a membership, but you want to know more about it, read: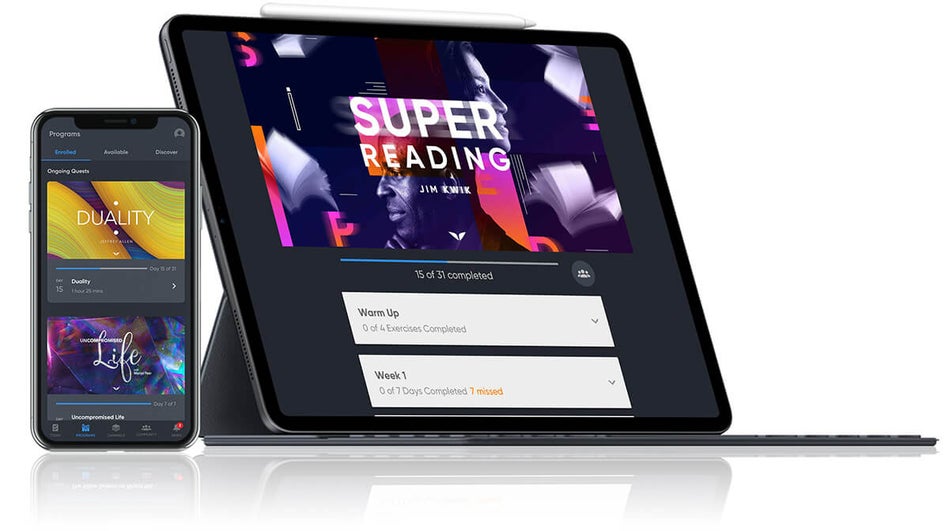 This will be the gift of your life because you'll open the door for amazing transformation and upgrading your life to fit your preference, but now with numerous personal growth tools you can take with you even if you leave the membership, and use for the rest of your time to help you thrive.
This membership brings a community of like-minded people to you, helps you feel connected and will help you heal, besides giving you the chance to level up your life experience.
Additionally, Mindvalley has developed an app that makes it super easy and super convenient to use daily.
I advise you to start your day with Mindvalley meditations or with a lesson of the program of your choice.
Right now you can enjoy Mindvalley at a special price.
Latest Posts:
Recommended Resources For You:
FINAL THOUGHTS ON BEST BOOKS FOR SELF-LOVE AND HEALING
I'm positive that these books will remind you of your inherent worth, ignite the flame of self-compassion within your soul, and inspire you to live authentically, with love and joy as your guiding forces.
Cultivating self-love is a transformative and empowering process and it's amazing that you've taken a step forward by focusing on finding the best books for self-love and healing in to guide your path!
The power of self-love lies in its ability to nourish our minds, hearts, and spirits, enabling us to embrace our worthiness, embrace our imperfections, and live authentically.
While the journey towards self-love and healing is deeply personal, the guidance and wisdom found in books can be invaluable companions along the way.
I hope that by now you've chosen a book on self-love for yourself and that I'll see you in the next post! 👋 Before you go, check out: