Ready for a rather diverse list of gifts for someone having a hard time right now? If so, you'll like this post! It can be tricky to decide what to gift your close one going through a hard time because you're trying your best to help them feel better and offer your support in the best way you know how, but you're concerned you can make a mistake.
But you should know that your effort to help is sometimes the most important part, and the gift will be a representative of that.
Still, if you want to be sure you'll be making a good gift choice, it's a good idea to go through this list of 27 presents for a friend having a hard time or anyone else in your life who is important to you.
I've listed 29 ideas for gifts for someone having a hard time, but you can also combine some of them if you're creative like me.
I hope you'll like them.
Before you decide to buy, think about what would be most beneficial for the person going through a rough patch right now and if this gift has the potential to contribute to their growth in some way.
Quick tip: The item with the best value (incomparably) for your money is the first item on the list.
This would be a win-win!
Let's dive in!
This post has affiliate links which means that we make a commission from qualifying purchases at no additional cost to you. For more information read our Affiliate disclosure.
Note: Even though I am a licensed clinical social worker (LCSW), I am not your licensed clinical social worker (LCSW). This means engaging with our website is not considered a professional social worker and client relationship. This also means you should not consider this information as professional advice. Although we do put in every reasonable effort to provide the most accurate and reliable information, this does not replace professional advice, and you should not rely only on them. You still might need to consult a professional to introduce your particular situation, issue, problem, or position. Read our full Disclaimer here.
WHAT TO GIFT SOMEONE GOING THROUGH A HARD TIME
A subscription to a mindfulness or wellness app, can provide personal development programs, challenges, and seminars for elevating their life, guided meditations, breathing exercises, and other tools to help manage stress and anxiety.
And if you need a personal recommendation for a platform and an app you can get them all of this at once where they'll experience personal transformation, I have one for you – it's Mindvalley subscription (monthly/yearly membership).
Inside they'll find:
Full access to Mindvalley's entire curriculum of best-in-class programs for transforming every dimension of their life with the world's well-know experts and trainers. (70+)
2. Weekly Mindvalley Live sessions featuring today's biggest trainers, bestselling authors, and celebrities.
3. Full access to Mindvalley Meditations, featuring a vast selection of guided and ambient meditation audios for deep inner transformation.
4. Access to Mindvalley's private social network, where you can connect, share wisdom, and grow with fellow members in your city and around the world.
They can use both app or a platform, whichever suits them best, I prefer the app because it's very convenient and flexible, and they keep upgrading it to meet the needs of members.
You can subscribe them for one month and then leave it up to them to decide if they'll stay, and I have no doubt they will. This will be the gift of the year and possible of their life, considering this subscription has a potential to propel their growth and elevate their life.

If you happen to like it and you're thinking about gifting a membership, but you want to know more about it, read:
And if you'd like to experience the platform before investing you can take a masterclass (or few of them):
You may be interested to read later:
#2 Online Course
If your gift recipient who is having a hard time at the moment enjoys interior design and decorating you can gift them an online course that teaches space designing and decorating be it their living space, kitchen, office or landscape. This can be very relaxing and soothing, plus it can bring moments of distraction from the difficulty or setback they're facing.
You can check out Home Design Institute, a French educational platform that specializes in the field of Interior and Landscape Design. It offers wide variety of online courses that you can enroll in, based on your specific interest and level of expertise or skills.
Here are some of them.
Interior Design Professional Course: If you're thinking about gifting them the Interior Design Professional Course at the Home Design Institute, you should know that this is a 10-month online program. During those months where they'll dive deep into the world of interior design, gaining all the knowledge and skills thry need to tackle interior design projects like a pro.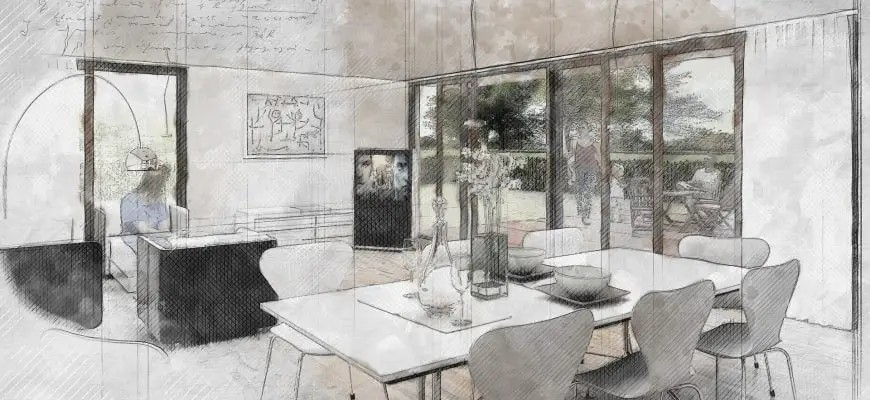 Interior Design Fundamentals – FREE online course: If they're dreaming of kickstarting a career as an independent interior designer, this free online Interior Design course may be right for them. By the end of it, they'll have the skills to whip up basic designs that'll spruce up any room.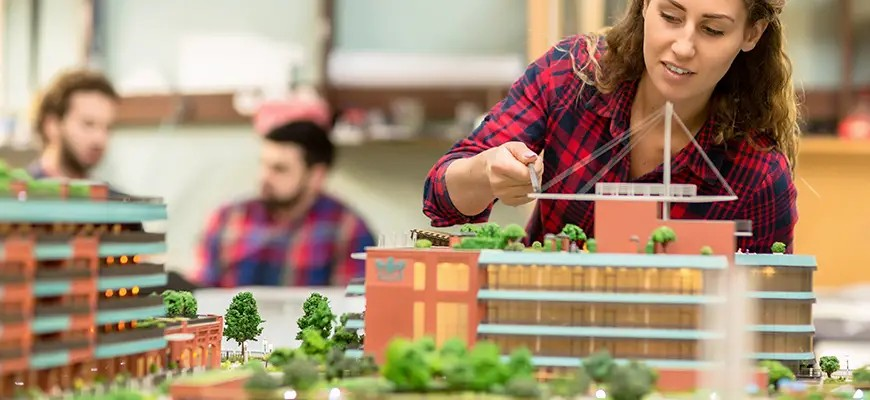 Landscape Design – online course: In this course, they'll discover how to shape their unique view of the world, nurture their creativity and gain a hands-on understanding of how different plants, shrubs, and trees come together in perfect harmony throughout the year. The goal is to have all the tools they need to create a well-rounded and polished landscape design, from the initial concept to the final touches. They'll develop a deep understanding of how to enhance visual and practical skills, becoming well-versed in plants, hard landscaping materials, and how to integrate them seamlessly into the landscape while considering the surrounding context and existing features.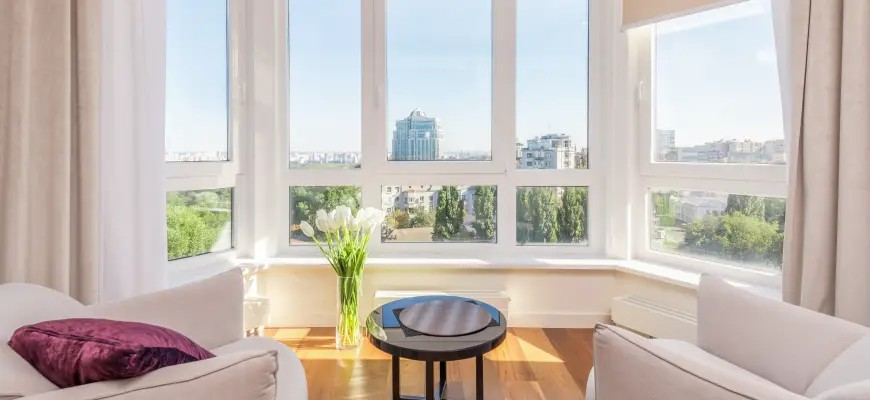 Sustainable Interior Design: This course was born in response to the fast-paced changes in our global climate and the increasing need for projects that make a positive environmental impact. It's all about reshaping our perspective on interior design. Your gift recipient will dive into fresh materials, strategies, and tools, aiming to spark creativity and craft designs that not only stand out but also do good for the environment.
Kitchen Interior Design Course: In this course, they'll gain the essential tools, guidance, and hands-on experience to craft beautifully functional kitchens in various styles. They'll have the chance to collaborate with seasoned experts in the field of kitchen design, delving into diverse topics like lighting design, sustainability, rural kitchen concepts, and the psychology of color. No matter if starting from scratch or already a pro, this course will bolster their kitchen design skills, ensuring they can approach any culinary space with confidence and expertise.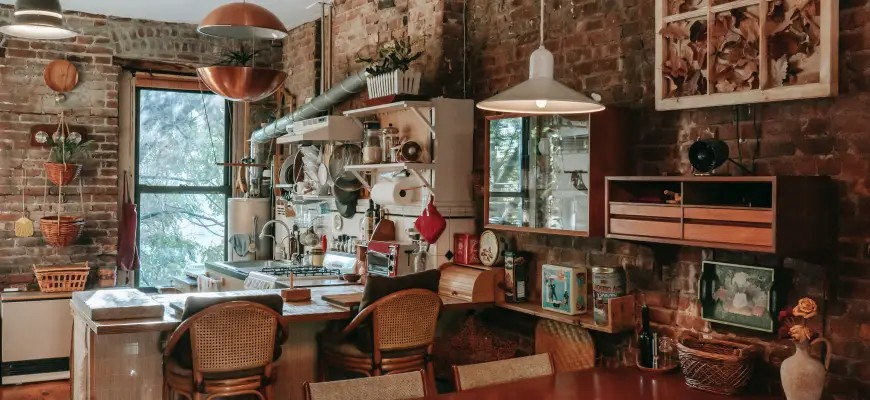 Interior Design Decoration Course: Interior decoration encompasses the strategic placement of furniture, the selection of colors, textures, textiles, coatings, and the careful curation of ornaments, accessories, and lighting. The objective is to achieve a harmonious and functional aesthetic in any space. This course is designed for both beginners and professionals seeking a deep understanding and practical skills in this discipline.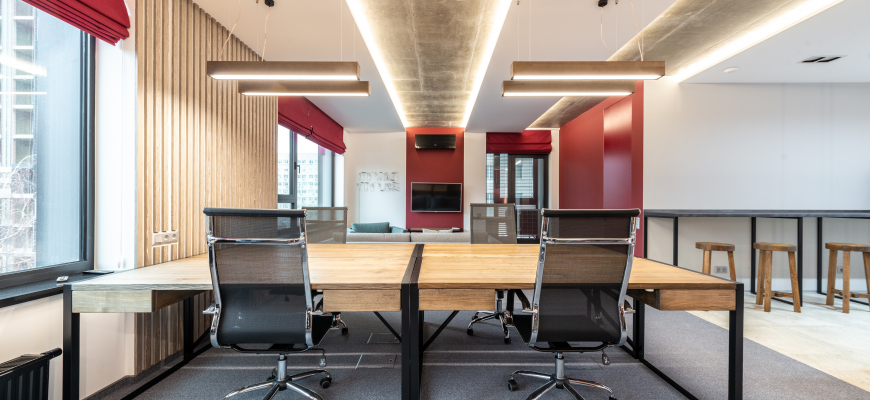 Office Interior Design Course: This course is ideal for enhancing interior design skills with a focus on office spaces. It covers diverse topics like ergonomics, creative office spaces, and large-scale interior design for office buildings. They'll receive comprehensive guidance, from crafting functional and unique offices to practical project support. Along with tools, resources, and project feedback, they'll access exclusive content aimed at boosting creativity, innovation, and confidence in creating exceptional interior design experiences.
This meditation mat can be used for many disciplines like yoga, meditation, and prayer.
All they need to do is to bring the cushion to any space they like to create a sanctuary.
You may want to read also:
The self-love workbooks typically include exercises, prompts, and activities that encourage self-reflection, self-compassion, and self-care, in addition to practical tools and strategies for setting boundaries, managing stress and anxiety, and cultivating healthy habits.
By giving someone a self-love workbook, you are providing them with a valuable resource that can empower them to take control of their mental and emotional health, develop a more positive and compassionate relationship with themselves, and ultimately, improve their overall well-being.
I've collected a few helpful Self-Love Workbooks in my post: The Best Self-Love Workbooks To Help You Finally Break Free From Self-judgement Through Self-Compassion And Self-Acceptance.
#5 Online Therapy Session
Reasons why online psychotherapy is a great option is:
Accessibility as it can be accessed from anywhere with an internet connection, which can make it easier for everyone.
Sessions can be conducted from the privacy of the individual's own home or other private location, which can help to reduce feelings of shame if it is blocking them.
Comfort as being in a familiar and comfortable environment during an online therapy session can help the individual to feel more at ease and open up more easily.
This recommendation may seem counterintuitive to some at first, as you may think how can planning accessories help someone who is having a hard time as they are reminders of work.
But it's about having at least some control over their life during times when different life events shake us to the core. This also applies to periods when things are 'just' chaotic and that's taking a toll on us. In all these situations planning can be a good coping mechanism.
Consider this daily planner that will help:
excel at time management,
reach goals, and
boost personal growth.
It has a separate page for each day of the week and an hourly schedule, main daily goal, priorities, to-do list, and daily productivity review area.
A self-care kit can include items such as bath salts, candles, face masks, essential oils, cremes, and other items to help promote relaxation and self-care.
You can create one yourself or buy one that's already put together and prepared.
A self-care kit is a great idea because it:
Encourages self-care which should be a prioritity for those having a hard time.
Reduces stress and promotes relaxation.
Is uplifting and promotes feelings of positivity.
Is comforting.
Is personalized to meet the specific needs and preferences, to be more effective.
You can also consider a self-care box subscription.
A self-care box demonstrates that you value the recipient's well-being. It encourages them to prioritize self-care, acknowledging the importance of taking time for personal relaxation and rejuvenation.
A subscription service delivers self-care items regularly, serving as a consistent reminder for your gift recipient to prioritize their well-being on a regular basis. Plus you're carefree as you're certain that the items will be carefully picked while you're being liberated from going back and forth on what to include in it.
Self-care subscriptions often include a variety of items such as skincare products, wellness items, snacks, or relaxation tools. This variety allows your friend to explore different aspects of self-care and discover what works best for them.
Each TheraBox includes a therapist-approved "Happiness Boosting Activity," featuring diverse practices like journals, books, guided meditations, affirmations, games, therapeutic art, and more.
It's important to note that essential oils should be used with caution, and individuals should consult with a healthcare professional before using them, especially if they have any underlying health conditions or concerns. As well as get informed about dosage, methods of use, duration of use,
It can be a simple yet effective tool for individuals who are experiencing increased stress considering that:
Squeezing a stress ball can help to relax the muscles and reduce tension, promoting a sense of relaxation and calm.
By providing a physical outlet for stress and anxiety, a stress ball can help to relieve feelings of stress and promote a sense of calm.
Using a stress ball can help to improve focus and concentration, as it provides a physical activity to occupy the hands and distract their thoughts.
Using a stress ball can help to improve hand strength and dexterity, which can be helpful for individuals who have arthritis or other hand conditions.
Stress balls are small and portable, making them easy to carry around and use whenever they are needed.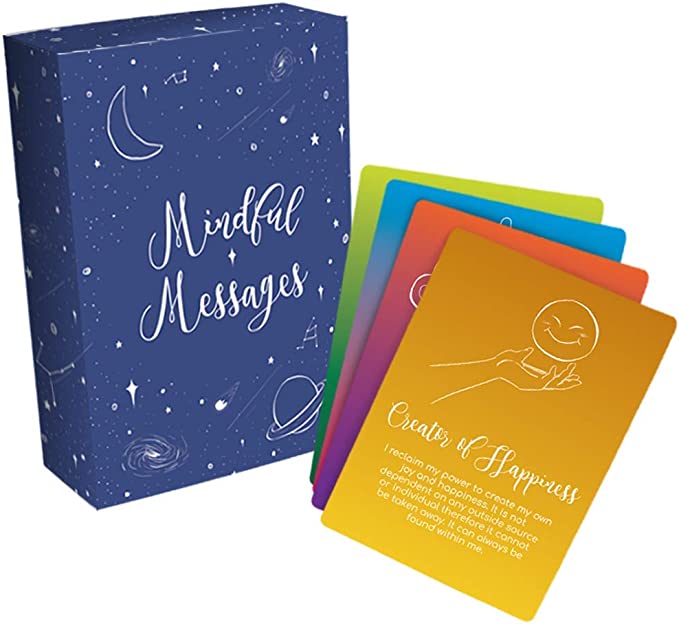 Mindfulness cards can provide daily prompts and exercises to help with handling stress and increase mindfulness. They can help them focus on the present moment and therefore decenter from their current challenges.
This particular deck is created with the intention of spreading positivity and smiles to as many people as possible. Each card contains an original drawing accompanied by a unique and inspiring message. And each deck comes with 52 cards with 52 Mindful Messages promoting mindfulness and self care. 
RELATED:
If you believe a book would be a perfect gifts for someone having a hard time but you need more book recommendations, check out:
Additionally, they usually offer practical strategies and techniques for coping with difficult situations, managing stress, and achieving goals.
Plus, they emphasize the power of positive thinking and provide readers with techniques for cultivating a more positive mindset and see things from a different perspective and in a new light.
Lastly, it can make a person feel empowered and motivated to take action, feel encouraged and confidence they need to tackle their problems and make positive changes in their lives.
#16 Journal
You can get a journal without prompts of course, but I suggest you get the one that has them, because a guided journal can provide prompts and exercises to help them work through their thoughts and feelings in a structured and supportive way.
I've suggested a few of them in my post on self-love journals: The Best Self-Love Journals To Help Finally Break Free From All Unnecessary Restrictions.
I've recommended a few of them in my post on personal growth journals: The Best 9 Personal Growth Journal Ideas To Inspire You To Move Forward.
A yoga mat can provide a designated space for the person to exercise yoga, meditation, or other practices that can help promote relaxation and stress relief.
Considering that they involve a focus on the mind-body connection, people having a hard time can become more aware of their body and their thoughts.
A yoga mat can be personalized to meet the individual's specific needs and preferences, such as choosing a mat with a particular design or thickness.
And this one is featuring 40 different inspirational phrases with swear words to color that will help them channel their inner badass and make them feel better instantly.
#19 Puzzle Or A Game
A puzzle or game can help to provide both a short distraction and a sense of accomplishment.
You can get them this 1000 piece jigsaw puzzle, they'll love it.
A subscription to a music streaming service, such as Amazon Music or Spotify, can be a source of comfort, motivation, and inspiration for a person who is having a hard time.
It can lift their spirits by reminding them of happier times or bring a smile to their face, even if only for a moment and be a source of motivation – it could even be therapeutic for them.
Plus it creates a sense of connection between the two of you and works as a reminder of your shared experiences, which can be comforting and reassuring for someone who is feeling isolated or alone.
YOU MAY ALSO LIKE:
#22 Gift Card
A gift card can may seem like a small gesture, but it can go a long way in helping someone a person having a hard time in several ways:
It provides them with a sense of control because when someone is going through a tough time, they may feel like they have no control over their situation, so by giving them a gift card, you are giving them the power to choose what they want or need, which can help them feel more in control of their life.
It can alleviate financial stress and provide someone with financial relief, especially if they are struggling to make ends meet, because they can use the gift card to buy groceries, pay bills, or purchase essential items without worrying about the cost.
It can boost their morale, considering that going through a hard time, can make them feel down and discouraged. Receiving a gift card can provide them with a much-needed morale boost and remind them that someone cares about them.
It can help them treat themselves as they may neglect their own needs and forget to take care of themselves, so this way you can encourage them to treat themselves to something they enjoy, like a nice meal at their favorite restaurant or a massage.
This feeling of being hugged or held can be especially helpful for people who struggle with feeling isolated, as it can provide a sense of comfort and reassurance.
As a result, using a weighted blanket may help individuals feel more calm and relaxed, making it easier for them to fall asleep.
Additionally, a comfortable pillow can improve sleep quality, which is important for feeling more rested and refreshed as well as for overall well-being and better handling of life's challenges.
#29 Massage Gift Certificate
Latest Posts:
FINAL THOUGHTS ON IDEAS FOR WHAT TO GIFT SOMEONE GOING THROUGH A HARD TIME
And there you go! Now you have plenty of options to pick the perfect gift for someone having a hard time in your life, and your indecisiveness about what to gift someone going through a hard time should've vaporized by now.
You can share what you've chosen with me! Just leave your comment below.
Thanks for your attention and I'll see you in the next post! Here's one: