Parenting is a rewarding experience that brings more joy and fulfillment than most ever thought possible, but it can also be tough, messy, and exhausting. In those moments when we feel like we're running on fumes and doubting our abilities, it's helpful to turn to the wisdom of others who have been there before us, which is why I've prepared a collection of 67 quotes about raising kids.
67 Heartwarming Quotes About Raising Kids: Embrace the Joy of Parenting
They are uplifting and empowering and will make you feel inspired, energized, and ready to take on any challenge that comes your way.
The chosen quotes about raising children are not just platitudes or cliches, but are powerful reminders of the incredible impact we can have on our children's lives and the world at large.
So sit back, relax, and let these quotes fill you with hope, courage, and love as you continue on your journey of raising amazing human beings.
We can jump right in!
This post has affiliate links which means that we make a commission from qualifying purchases at no additional cost to you. For more information read our Affiliate disclosure.
Note: Even though I am a licensed clinical social worker (LCSW), I am not your licensed clinical social worker (LCSW). This means engaging with our website is not considered a professional social worker and client relationship. This also means you should not consider this information as professional advice. Although we do put in every reasonable effort to provide the most accurate and reliable information, this does not replace professional advice, and you should not rely only on them. You still might need to consult a professional to introduce your particular situation, issue, problem, or position. Read our full Disclaimer here.
QUOTES ABOUT RAISING KIDS
"Every child is a different kind of flower, and all together, they make this world a beautiful garden."

– Unknown
"Children learn more from what you are than what you teach."

– W.E.B. Du Bois
"It's not only children who grow. Parents do too. As much as we watch to see what our children do with their lives, they are watching us to see what we do with ours. I can't tell my children to reach for the sun. All I can do is reach for it, myself."

– Joyce Maynard
"Parents can only give good advice or put them on the right paths, but the final forming of a person's character lies in their own hands."

– Anne Frank
"The greatest legacy one can pass on to one's children and grandchildren is not money or other material things accumulated in one's life, but rather a legacy of character and faith."

– Billy Graham
"Parents can plant magic in a child's mind through certain words spoken with some thrilling quality of voice, some uplift of the heart and spirit." –

Robert MacNeil
"Children have never been very good at listening to their elders, but they have never failed to imitate them. They must, they have no other models."

– James Baldwin
"There is no such thing as a perfect parent. So just be a real one."

– Sue Atkins
"A child's laughter could simply be one of the most beautiful sounds in the world."

– Unknown
"The greatest gifts you can give your children are the roots of responsibility and the wings of independence."

– Denis Waitley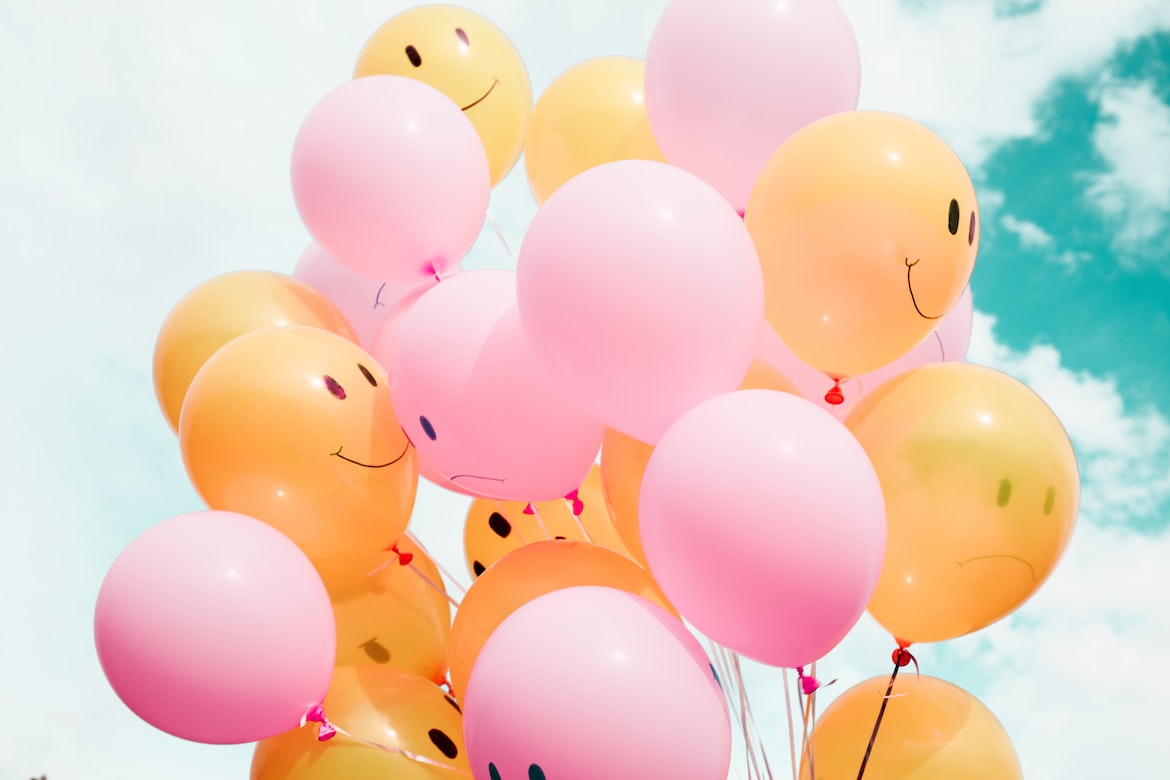 "The best inheritance a parent can give his children is a few minutes of his time each day."

– O. A. Battista
"To be in your children's memories tomorrow, you have to be in their lives today." – Barbara Johnson
"Children are not a distraction from more important work. They are the most important work."

– C.S. Lewis
"It is the sunlight of parental love and encouragement that enables a child to grow in competence and slowly gain mastery over his environment."

–Felicity Bauer
"When you teach your son, you teach your son's son."

– The Talmud
You may want to read later:
"Children are likely to live up to what you believe of them."

– Lady Bird Johnson
"There is no friendship, no love, like that of a parent for his child."

– Henry Ward Beecher
"The only thing worth stealing is a kiss from a sleeping child."

– Joe Houldsworth
YOU MAY ALSO LIKE:
"At the end of the day, the most overwhelming key to a child's success is the positive involvement of parents."

– Jane D. Hull
"The most precious jewels you'll ever have around your neck are the arms of your children."

– Unknown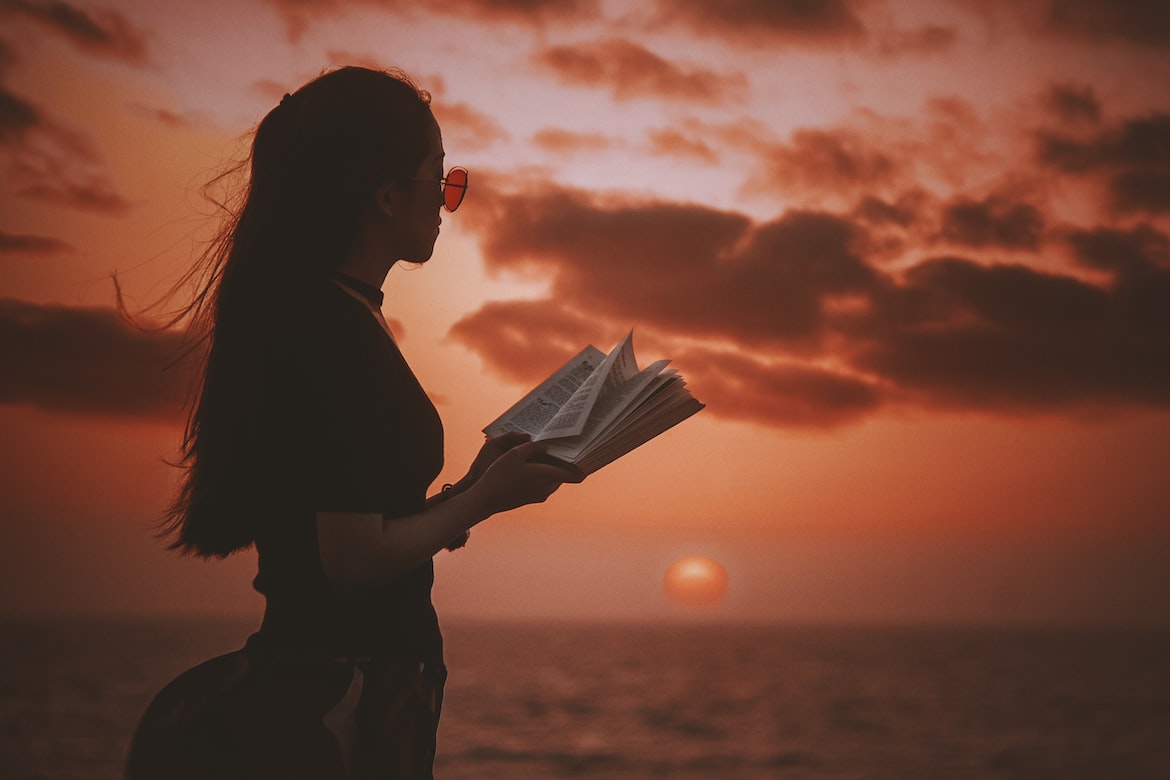 "Don't handicap your children by making their lives easy."

– Robert A. Heinlein
"It's never too late to have a happy childhood."

– Tom Robbins
"A child is a person who is going to carry on what you have started. He or she is going to sit where you are sitting, and when you are gone, attend to those things which you think are important."

– Unknown
"In raising my children, I have lost my mind but found my soul."

– Lisa T. Shepherd
"You can learn many things from children. How much patience you have, for instance."

– Franklin P. Jones
"The soul is healed by being with children."  

– Fyodor Dostoevsky
"Your children need your presence more than your presents."

– Jesse Jackson
"Good parents give their children roots and wings. Roots to know where home is, wings to fly away and exercise what's been taught to them."

– Jonas Salk
"In the end, I am the only one who can give my children a happy mother who loves life."

– Janene Wolsey Baadsgaard
"Your children are not your children. They are the sons and daughters of Life's longing for itself."

– Khalil Gibran
LIVE Q&A And Consultations with Jovana (WISHLIST)
Want a chance to get included in live weekly calls with me and get access to my expert insights, advice, recommendations, and guidance for your unique situation?
Consider signing up if you are aiming for:
achieving tremendous child-parent relationships with the least effort possible as you learn what to focus your attention to
attuning to healthy child development practices without losing yourself in the process and ignoring your human needs, rights, and aspirations for your life
getting skilled in honoring the child's best interest in each life situation with the help of a few key rules and principles (child wellbeing, independence, autonomy, participation, and equality)
experiencing a supportive and cooperative relationship with the other parent or a co-parent even in high-conflict circumstances
Address your doubts, concerns, and challenges, but also reflect on your situation through the experiences of others in the community.
You'll unlock monthly access for 60% off of my current hourly rate!
"The most important thing that parents can teach their children is how to get along without them."

– Frank A. Clark
"A parent's love is whole no matter how many times divided."

– Robert Brault
"When you are a mother, you are never really alone in your thoughts. A mother always has to think twice, once for herself and once for her child."

– Sophia Loren
"Children are great imitators, so give them something great to imitate."

– Unknown
"The greatest gift you can give your children is to love their mother."

– Unknown
"A child can teach an adult three things: to be happy for no reason, to always be curious, and to fight tirelessly for something."

– Paulo Coelho
"Don't worry that children never listen to you; worry that they are always watching you."

– Robert Fulghum
"Your kids require you most of all to love them for who they are, not to spend your whole time trying to correct them."

– Bill Ayers
"It is not what you do for your children, but what you have taught them to do for themselves, that will make them successful human beings."

– Ann Landers
"There is no such thing as a child who hates to read; there are only children who have not found the right book."

– Frank Serafini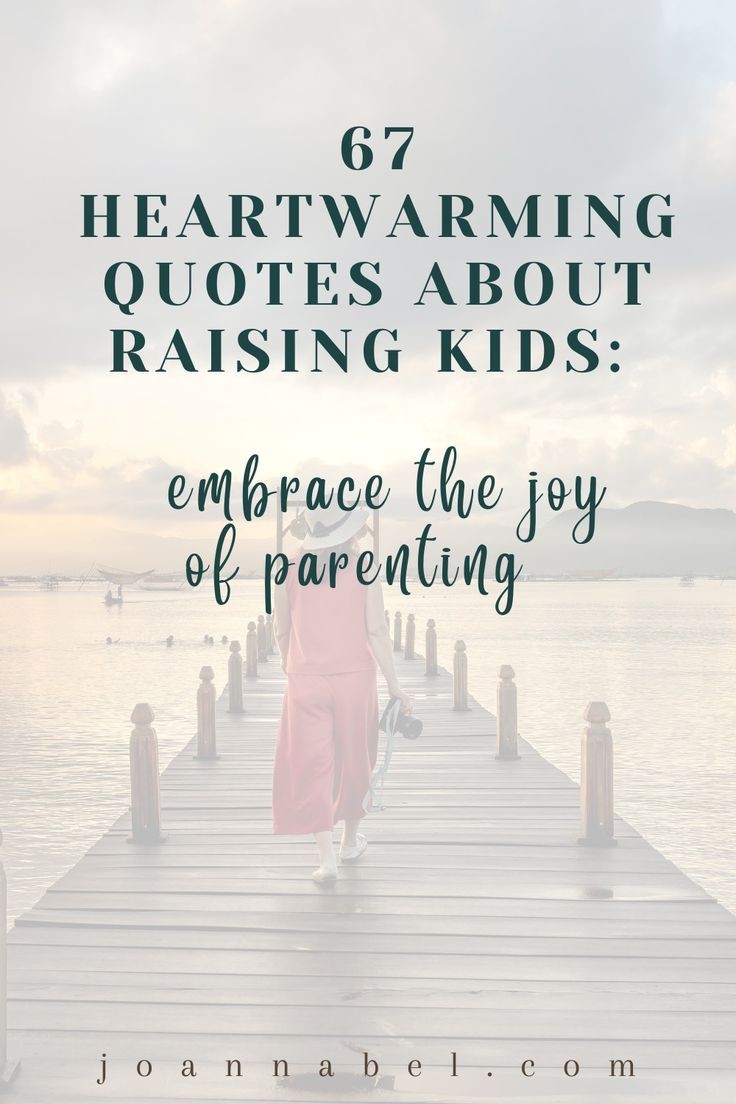 "If you bungle raising your children, I don't think whatever else you do well matters very much."

– Jacqueline Kennedy Onassis
"If we don't stand up for children, then we don't stand for much."

– Marian Wright Edelman
"To bring up a child in the way he should go, travel that way yourself once in a while."

– Josh Billings
"The way we talk to our children becomes their inner voice."

– Peggy O'Mara
"When you teach your son, you teach your son's son."

– The Talmud
"A child's mind is not a container to be filled but rather a fire to be kindled."

– Dorothea Brande
"The soul is healed by being with children."

– Fyodor Dostoevsky
"A mother's arms are made of tenderness and children sleep soundly in them."

– Victor Hugo
"A child is a beam of sunlight from the Infinite and Eternal, with possibilities of virtue and vice, but as yet unstained."

– Lyman Abbott
"Your children will become what you are; so be what you want them to be."

– David Bly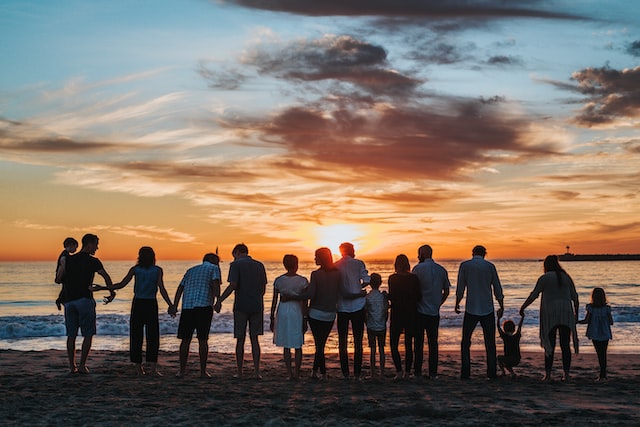 "Every child is a different kind of flower, and all together, they make this world a beautiful garden."

– Unknown
Raising a child is not about molding them into who you want them to be, it's about guiding them to become who they are meant to be.
The greatest gift a parent can give their child is the belief that they are capable of achieving anything they set their mind to.
As parents, it's our responsibility to teach our children the values of kindness, empathy, and respect for others.
Raising a child is a marathon, not a sprint. It's a lifelong journey of learning, growing, and adapting together.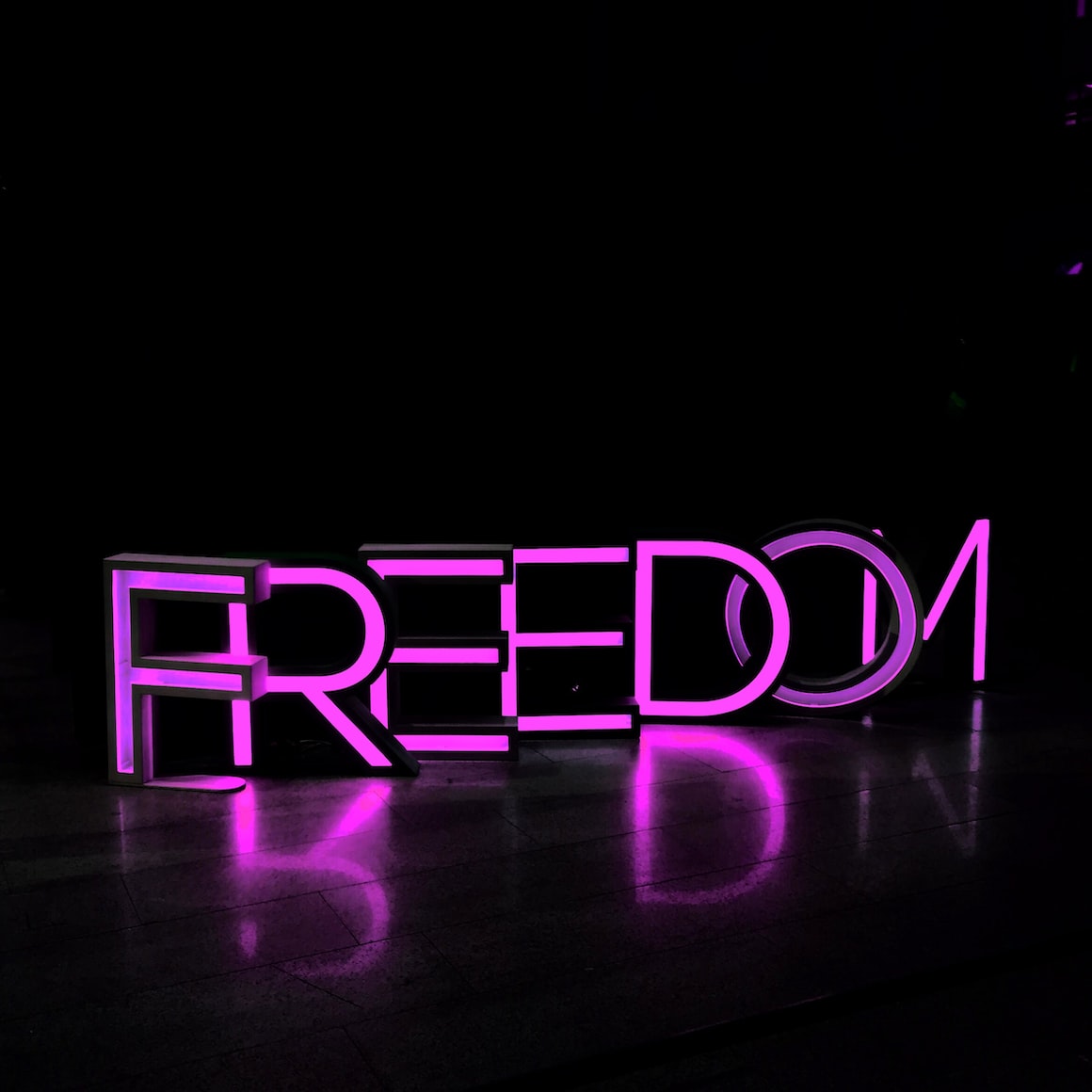 One of the most important thing we can show our children is how to love and be loved.
Parenting is not about being perfect, it's about being present, reliable, and doing your best.
We must learn to let our children embrace failure as a necessary step on the path to success.
The best way to teach children anything is to lead by example. We should model the behavior we want to see in our children.
"It is the sunlight of parental love and encouragement that enables a child to grow in competence and slowly gain mastery over his environment." –Felicity Bauer
RELATED:
Raise your children to be autonomous people and independent thinkers, capable of making their own decisions and standing up for what they believe in.
The most significant thing we can do in life is to listen to children with an open heart and an open mind.
As parents, we need to give our children the space to explore, discover, and express their own agendas, passions, and interests.
It's vital to empower our children to stay strong in the face of adversity and to never give up on their dreams and goals.
Raising children shouldn't be filled with unconstructive competition, but rather with supporting each other and building teamwork.
Parenting is a journey of constant discovery, learning, and growth, with children as our greatest teachers.
The best thing you can do is to raise your child to be kind, compassionate, and empathetic person committed to making the world a better place.
Recommended Resources For You:
Latest Post
FINAL THOUGHTS ON QUOTES ABOUT RAISING KIDS
Raising children is a remarkable journey that requires us to give our best every day.
And there will be times when we stumble and fall, but the beautiful thing about parenting is that learning, growing, and evolving never stops.
These 67 quotes about raising children are a testament to the transformative power of love, empathy, and perseverance, reminding us that we have the ability to shape kid's lives in profound and positive ways, and that our efforts will never be in vain.
So keep just keep cherishing every moment with your children.
And I'll see you in the next post! 👋 Here is one:
3 Biggest Mistakes With Self-acceptance