This is a post for all the good friends out there who are putting their brains to work to figure out what to send a friend going through a hard time so that they can show how much they care and how supportive they intend to be.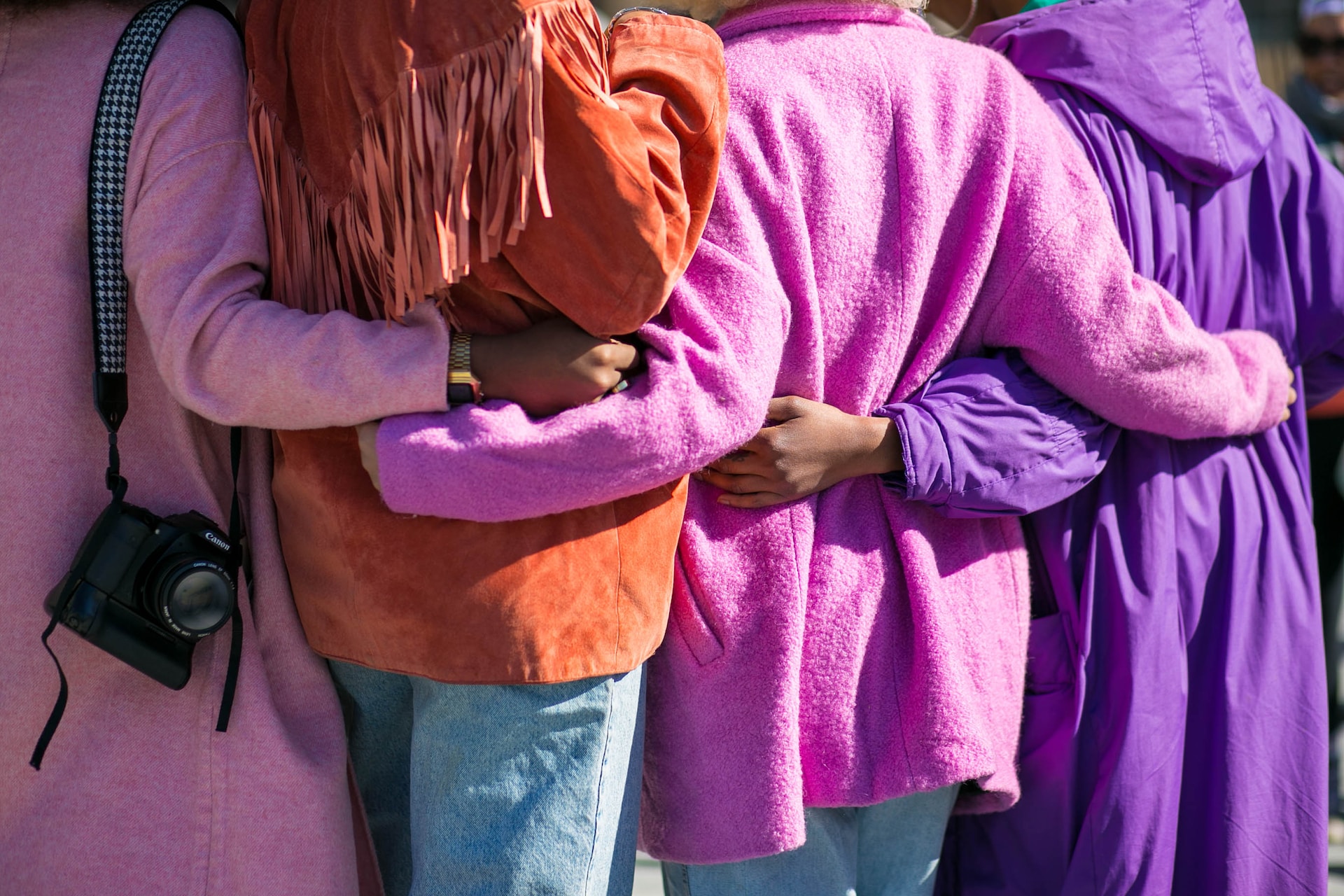 What To Send A Friend Going Through A Hard Time To Provide Comfort
Considering that's obviously you, I've listed 15 things to take into account when you're deciding what to send a friend who is struggling right now for any reason.
I mentioned these ideas because they are thoughtful gestures that can show your friend that you care and are thinking of them during their challenging time.
Each suggestion serves a different purpose and can provide comfort or a helpful distraction in its own way.
So let's pick the best one for you so that you can show support for your friend who is having a hard time right now.
This post has affiliate links which means that we make a commission from qualifying purchases at no additional cost to you. For more information read our Affiliate disclosure.
Note: Even though I am a licensed clinical social worker (LCSW), I am not your licensed clinical social worker (LCSW). This means engaging with our website is not considered a professional social worker and client relationship. This also means you should not consider this information as professional advice. Although we do put in every reasonable effort to provide the most accurate and reliable information, this does not replace professional advice, and you should not rely only on them. You still might need to consult a professional to introduce your particular situation, issue, problem, or position. Read our full Disclaimer here.
WHAT TO SEND A FRIEND GOING THROUGH A HARD TIME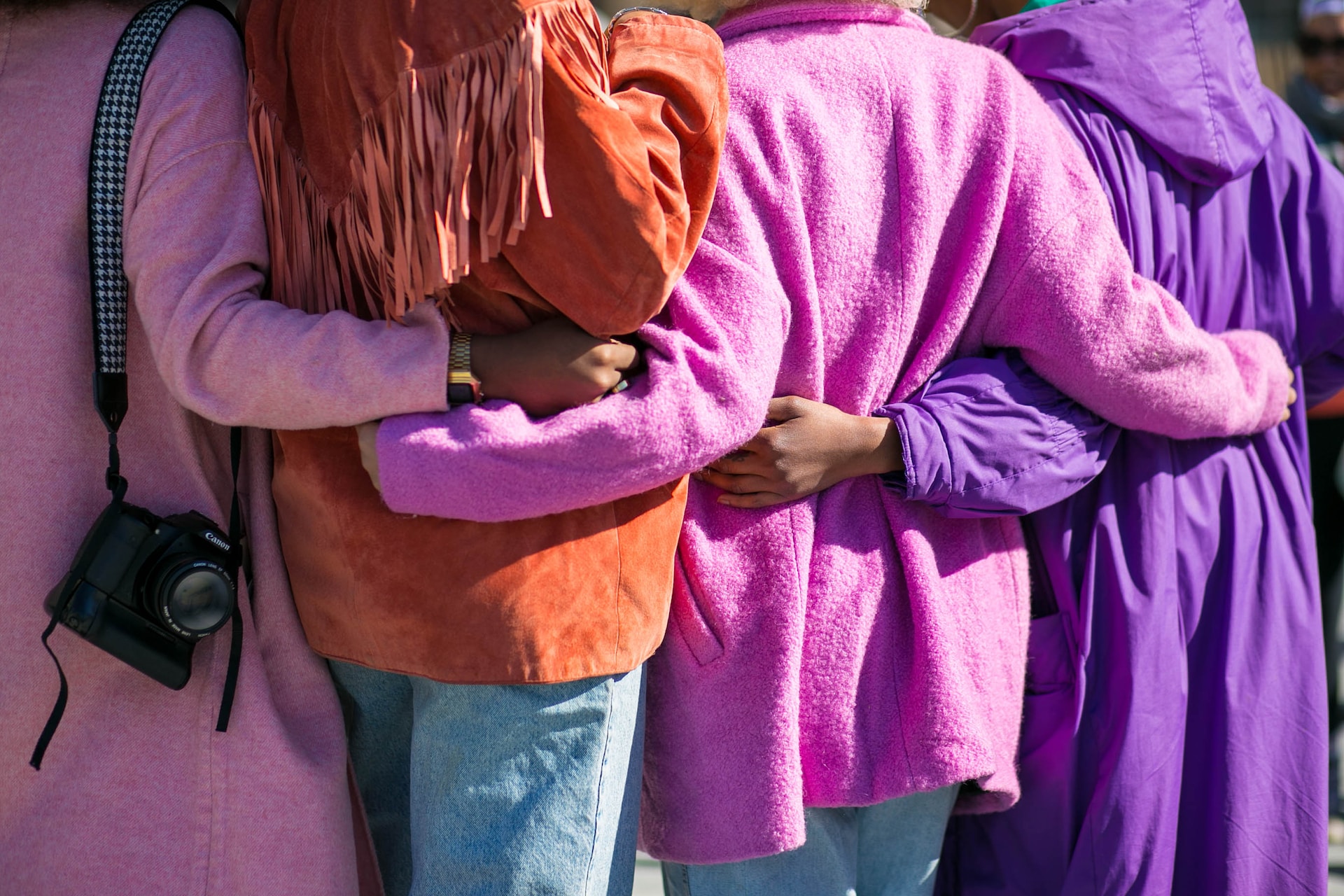 #1 A JOURNAL OR GUIDED JOURNALING PROMPTS
If you do this you might be able to encourage your friend to engage in self-reflection and emotional processing by gifting them a journal.
A journal is a helpful tool for self-reflection and growth because it will support their:
Emotional expression
Increased self-awareness by reflecting on their thoughts, emotions, and behaviors
Improved problem-solving by exploring different solutions through writing
Memory retention by recording experiences and observations.
Use these 2 of my blog posts to find the one you think that can help in their situation:
Alternatively, you can provide guided journaling prompts that help them explore their feelings and thoughts during this challenging period.
You may want to read this later:
#2 A SUBSCRIPTION OR MEMBERSHIP
Consider gifting your friend a subscription to a service or membership that aligns with their interests, such as a streaming platform, personal development platform, a book club, a yoga studio, or a meditation app.
This can provide them with ongoing support and opportunities for personal growth.
If you need a recommendation I have one I think you'll love, called Mindvalley.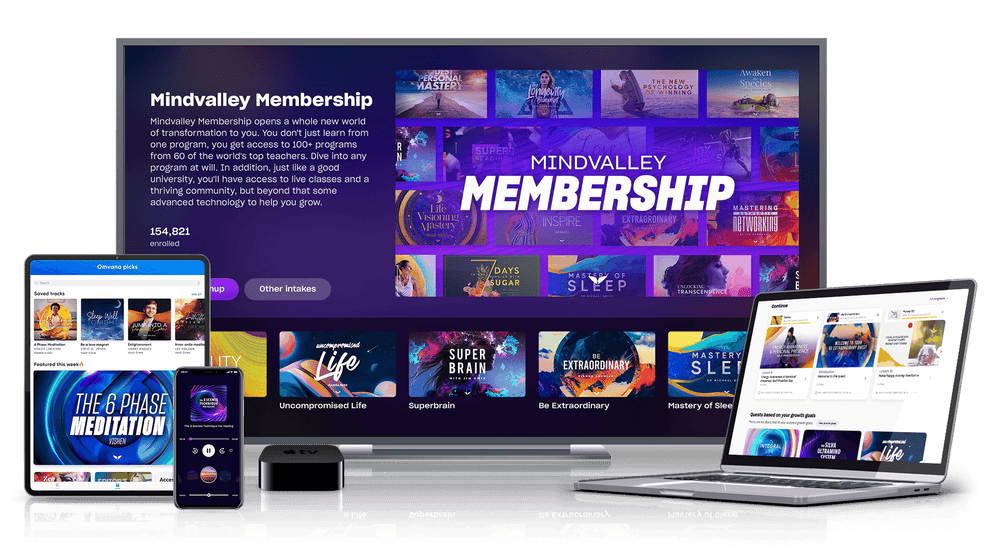 Because with this one-of-a-kind membership platform they can experience full personal transformation. 
As members they gain access to courses taught by well-known and well versed and vetted industry experts and thought leaders. These instructors bring a wealth of knowledge and experience, offering valuable insights and guidance.
This unique platform emphasizes a holistic approach to personal growth, addressing different facets of life and often utilizes innovative and engaging teaching methods, making learning enjoyable and effective.
Inside Mindvalley (monthly/yearly) membership they'll find:
Full access to Mindvalley's entire curriculum of best-in-class programs for transforming every dimension of their life with the world's well-know experts and trainers. (100+)
2. Weekly Mindvalley Live sessions featuring today's biggest trainers, bestselling authors, and celebrities.
3. Full access to Mindvalley Meditations, featuring a vast selection of guided and ambient meditation audios for deep inner transformation.
4. Access to Mindvalley's private social network, where you can connect, share wisdom, and grow with fellow members in your city and around the world
What you can expect once you begin engaging with this platform is:
true self-discovery so that you can start identifying your real preferences, aspirations, goals, and dreams
setting meaningful goals that have the potential to fulfill your need for self-actualization as opposed to only living on someone else's terms and building someone else's dream in order to be accepted by the environment and perceived as successful
liberation from fabricated societal expectation and norms that not only don't serve you, but are in fact representing oppression which is suffocating your soul that only wants you to live in alignment with whom you truly are and not what society expects you to be
to finally awaken your authenticity by letting yourself be visible as opposed to being shy or ashamed of who you are deep down or what you want behind the closed doors
to acquire skills to make life decisions aligned with your core values and true desires coming from the depth of your being
begin stepping into your potential and move towards reaching full potential unique for you and different from anyone else's in the world
become skilled at self-love that holds the key to building the life of your dreams
finally become comfortable in your own skin, doing your own thing, and going where you truly want to go in life
build the life you are proud to call your own and experience lasting fulfilment because your consciousness is so expanded that you don't need to worry about whether things will work out for you ever again, as now you have skills and support to make them work.
What's really special about it is the fact that they'll learn from the instructors that are acknowledged and recognized worldwide as leading mentors in different areas of life for top-notch self-growth. And personal transformation.
More importantly, they'll never feel alone because with this subscription come like-minded people and community to connect with, which may be just what they need right now.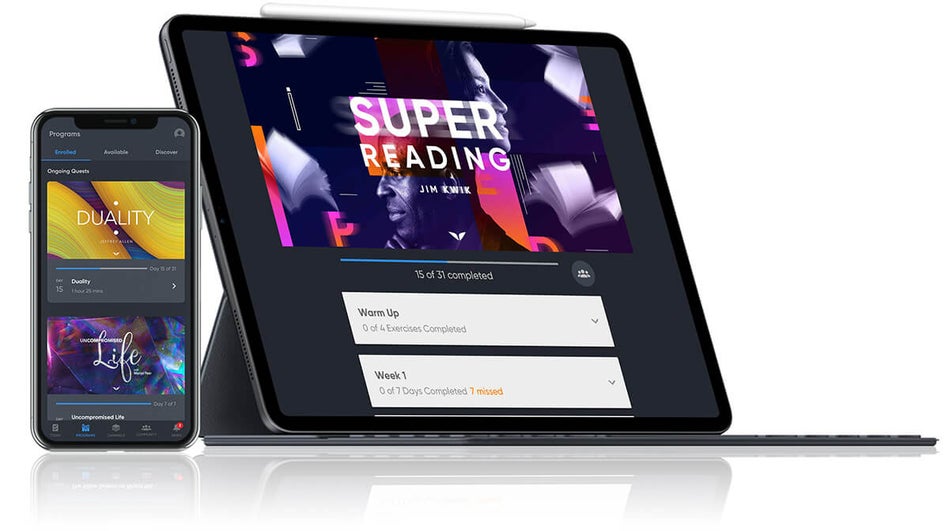 What I love most about it, besides the quality and excellence of the programs and other resources inside, is:
the fact that it keeps growing and expanding to respond to the needs of us, the members,
the sense and power of the community, as well as
the level of support experienced just by being a art of it as you have a strong feeling that things will work out the best for you.
Even if they haven't been focused on their growth untill now, this shouldn't stop them from taking action.
You'll open the door for amazing transformation and upgrading their life to fit their preference and not someone else's, but now with numerous personal growth tools they can take with them even if they decide to leave the membership, and use all their life to thrive.


If you happen to like it and you're thinking about gifting a membership, but you want to know more about it, read:
And if you'd like to experience the platform before investing you can take a masterclass (or few of them):
You may find useful also:
#3 A HEARTFELT VIDEO MESSAGE
If you're unable to meet in person, record a heartfelt video message where you share words of support, encouragement, and love.
Seeing your face and hearing your voice can provide an emotional connection and offer comfort.
That's because video creates a lot of engagement, and even if the in person setting is the best, this can work as a good enough replacement.
Plus is a very thoughtful way to show that you're there for them and that they can count on you, which is something you should also say in this video message because it will be spot on.
YOU MAY ALSO LIKE:
Compile a list of inspiring quotes or affirmations and present them in a visually appealing way, such as on a card or in a small booklet.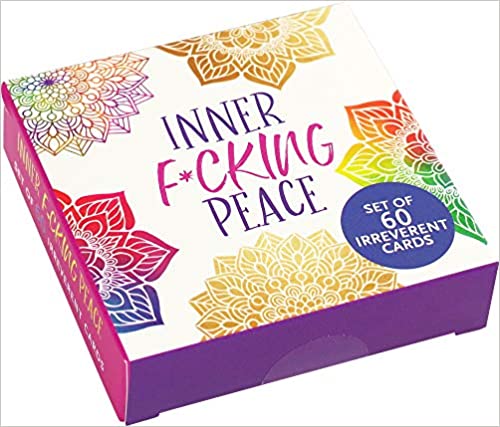 These reminders can serve as daily sources of encouragement.
You can craft this yourself or you can buy booklets or decks of cards with suitable quotes or affirmational messages.
A good idea may be to buy them motivational cards that are humours as well, because humor is a good coping mechanism.
Check these out.
You may want to check out also:
Put together a care package tailored to their interests and needs.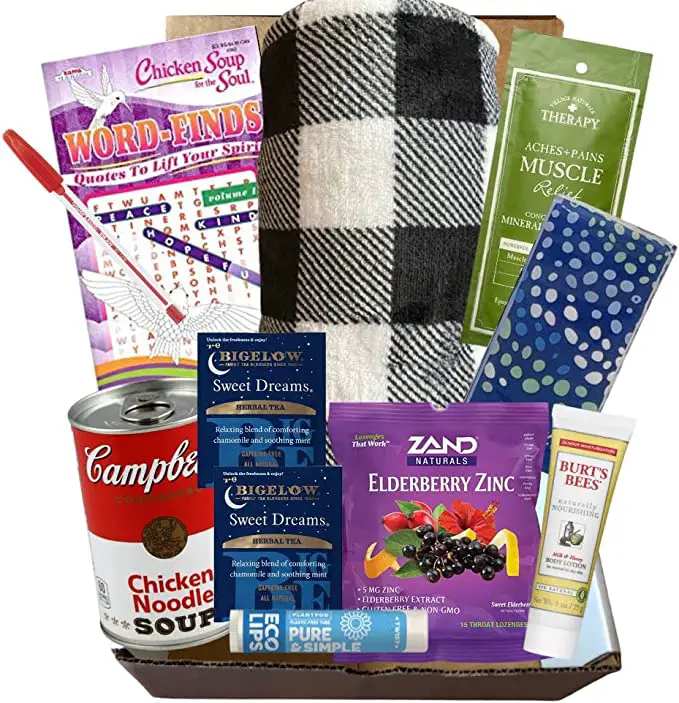 Consider including items such as soothing tea, a cozy blanket, scented candles, a journal, self-help books, or a favorite snack.
Care packages are often filled with items that can offer comfort, relaxation, and a sense of self-care.
They show that you're thinking about your friend's well-being and want to provide them with some soothing and uplifting items.
Here is one you might find suitable.
Or consider a self-care subscription box.
A subscription service delivers self-care items regularly, serving as a consistent reminder for your friend to prioritize their well-being on a regular basis.
Self-care subscriptions often include a variety of items such as skincare products, wellness items, snacks, or relaxation tools. This variety allows your friend to explore different aspects of self-care and discover what works best for them.
Get 8 premium wellness products from leading brands with unbeatable value and support your friend elevate their self-care routine with TheraBox thoughtfully curated boxes.
TheraBox partners with mission-led and cruelty-free companies delivers premium-quality, natural, clean, and/or organic self-care products monthly.
Discover new favorites from local small businesses and international brands, with unique themes and surprises that promise to delight every month.
Each TheraBox includes a therapist-approved "Happiness Boosting Activity," featuring diverse practices like journals, books, guided meditations, affirmations, games, therapeutic art, and more.
You may want to check out also:
#6 PLANTS OR FLOWERS
Sending a living plant or a bouquet of flowers can bring a touch of nature indoors and brighten their space.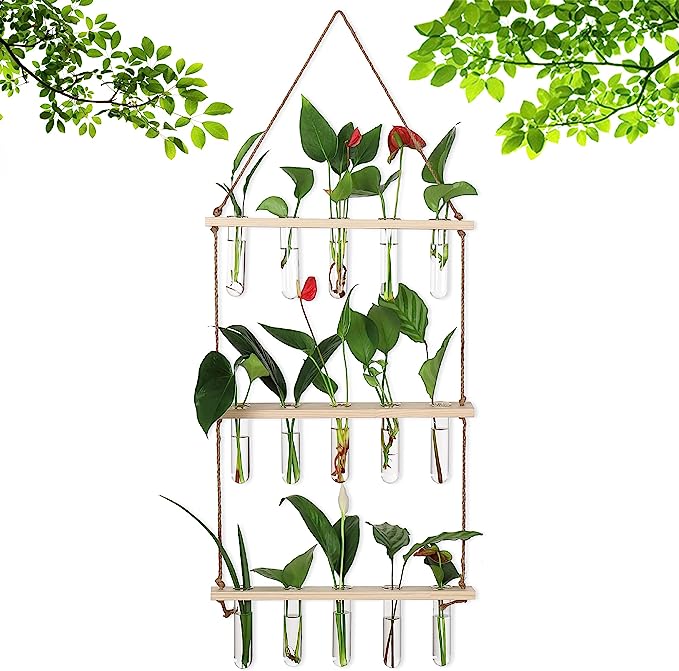 Choose low-maintenance plants or flowers known for their ability to uplift spirits, such as sunflowers or lavender or something similar.
Plants and flowers can bring a sense of tranquility and beauty to a space.
They can also symbolize growth, resilience, and new beginnings, which can be encouraging during challenging times.
Here is something you may like.
Provide them with an engaging activity that can help distract their mind and provide a sense of calm.
Puzzle books, adult coloring books, or Sudoku can be great options.
Activities like puzzles and coloring can help divert the mind and provide a temporary escape from stress.
They offer a way to relax and focus on something enjoyable and engaging.
Select books that offer encouragement and inspiration during tough times.
You can choose self-help books, memoirs, or fiction with uplifting themes.
Include a note explaining why you think they might find the book helpful.
Books can offer solace, guidance, and inspiration during tough times.
Choosing books that align with your friend's interests or those known for their motivational content can provide them with something uplifting to read and reflect upon.
If you need some recommendations, check out my post:
#9 HANDWRITTEN LETTER OR CARD
Express your thoughts and support through a heartfelt message.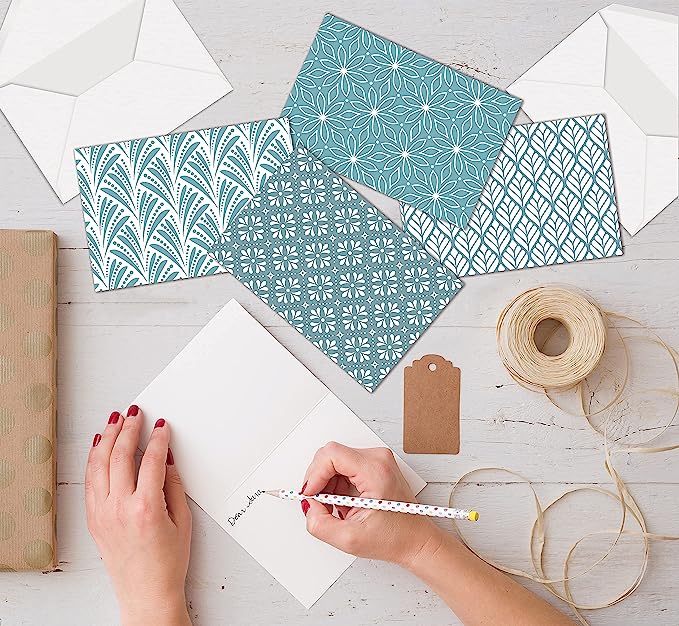 Share uplifting quotes, memories, or simply let your friend know that you're there for them.
This personal touch allows you to express your support and provide a tangible reminder of your friendship.
Create a playlist of uplifting or calming music that your friend can listen to when they need a mood boost or relaxation.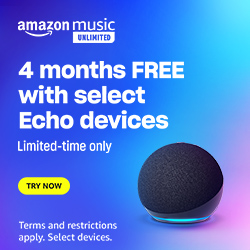 Music has the power to evoke emotions and uplift spirits.
By curating a playlist for your friend, you're offering them a source of comfort, motivation, or relaxation that they can turn to whenever they need it.
Include songs that hold special meaning for both of you or tracks with positive lyrics.
If you have an Amazon music account you can create your playlist easily ana share it with them. If you make the playlist public anyone with Amazon account can view and play.
Find or create artwork that carries messages of hope, strength, or resilience.
You can frame a meaningful quote, print a motivational poster, or commission a personalized piece that speaks to your friend's journey.
This will bring to their attention daily that they have what it takes to move on, that they're strong to overcome any struggle, and that they can be resilient amidst adversity.
Or buy it if you can't create yourself.
Here is one example.
#12 A HANDWRITTEN LIST OF REASONS WHY THEY'RE IMPORTANT
Create a list of reasons why your friend is important to you and how they positively impact your life.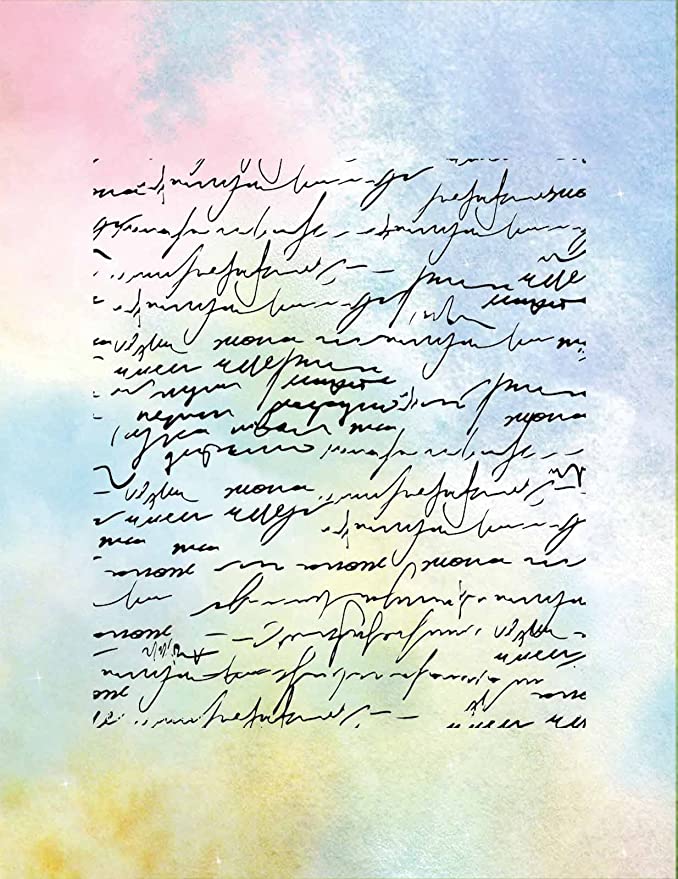 Expressing your appreciation can remind them of their worth and value.
When times are hard people can doubt themselves or feel sorry for themselves because they have a hard time decentering from their struggle that they can't see the bigger picture.
In these moments, they tend to forget what they have done and overcome in their lives, for which it took them courage, competence, and strength that's still there but they can't see it clearly right now.
This list can be a gentle reminder of why they matter in this world that can help them get back on track one step at a time.
#13 HOMEMADE TREATS
Bake their favorite cookies or prepare a comforting meal that you can deliver to their doorstep.
Homemade treats can show your care and provide some comfort during difficult times.
Preparing homemade treats is a heartfelt gesture that can provide comfort and nourishment.
The act of making something with care and delivering it to your friend can show them that you're there for them in a tangible and nurturing way.
#14 GIFT CARD
Consider giving them a gift card to their favorite store or a spa, so they can treat themselves to something they enjoy or indulge in self-care.
Gift cards give your friend the opportunity to treat themselves to something they enjoy or to engage in self-care activities, providing them with a sense of relief and pleasure.
Just remember to focus on things they would appreciate if you're gifting them something they haven't used before.
Or just go for a safe option and gift something they use fairly regularly or something they want use but didn't have a chance to use at all for some reason or lately.
This is something you obviously won't send physically but you'll send it as a strong message.
Usually, the most valuable gift you can give is your time and presence.
Let your friend know that you're available to listen, talk, or spend time together, either in person or through video calls.
You'll also find helpful:
In that blog post I provided 8 tips that will help you show that you're really there for your friend as opposed to just declaring that you are but failing to deliver. So make sure to check it out.
Recommended Resources For You:
Latest Post
FINAL THOUGHTS ON WHAT TO SEND A FRIEND GOING THROUGH A HARD TIME
These ideas for what to send a friend going through a hard time can serve you as place to start listing your own ideas to help you decide on what's the perfect thing to send, or you can buy some of these recommendations.
Which ever you choose I know you'll make a good call because your intention to help your friend who has a difficult time says it all
All of these suggestions aim to provide support, comfort, and moments of respite for your friend during their difficult time.
But, the most important thing is to let your friend know that you're there for them and that you care.
Your gesture of support can make a significant difference in their journey to healing and overcoming their challenges.
I hope you picked one by now and I wish you good luck with supporting your friend who is going through a hard time!
And I'll see you in the next post! 👋 Before you go, check out: