Are you ready for an exciting journey of self-discovery, growth, and positive transformation? If you're someone who believes that having the right mindset can change your life, you're in the right place! The best mindset books this posts features won't let you down.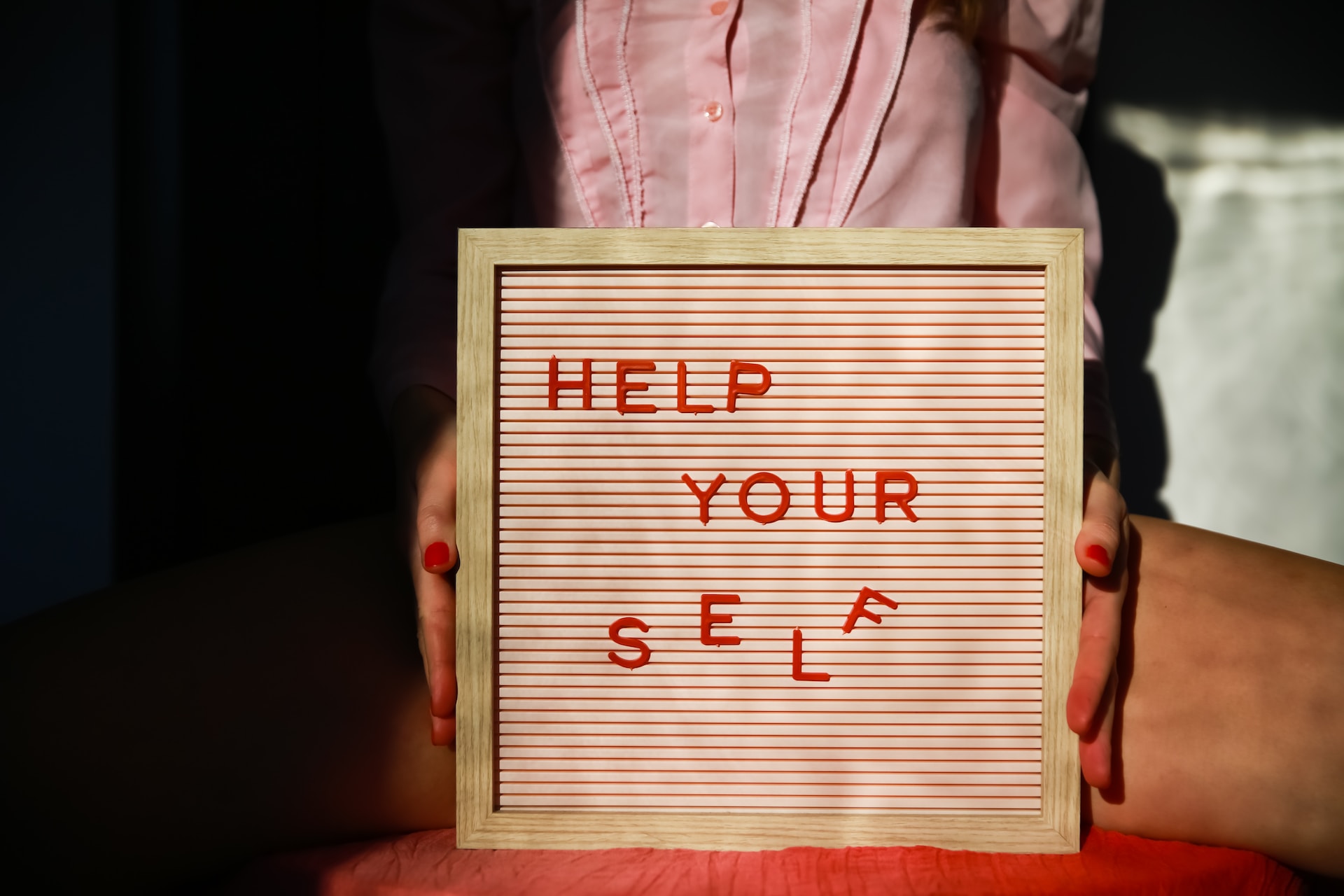 10 Best Mindset Books for Personal Growth To Master Your Mind
But here's the thing: shaping our mindset isn't always a walk in the park. It takes effort, awareness, and a little bit of guidance to truly tap into our full potential. That's where mindset books come into play.
Imagine having a trusted friend by your side, cheering you on, and providing you with the wisdom and tools to tackle life's ups and downs with grace and resilience.
In this blog post, we'll be diving into a treasure trove of transformative reads that have the power to revolutionize the way you think, act, and live.
From breaking free from limiting beliefs to embracing the art of mindfulness and goal-setting, they truly got you covered.
To be extra helpful, for those who are very serious about mastering their minds as fast as possible, I've included a personal recommendation near the end of this post. I'm positive you'll appreciate this.
So let's get moving!
This post has affiliate links which means that we make a commission from qualifying purchases at no additional cost to you. For more information read our Affiliate disclosure.
Note: Even though I am a licensed clinical social worker (LCSW), I am not your licensed clinical social worker (LCSW). This means engaging with our website is not considered a professional social worker and client relationship. This also means you should not consider this information as professional advice. Although we do put in every reasonable effort to provide the most accurate and reliable information, this does not replace professional advice, and you should not rely only on them. You still might need to consult a professional to introduce your particular situation, issue, problem, or position. Read our full Disclaimer here.
THE BEST BOOKS ON GROWTH MINDSET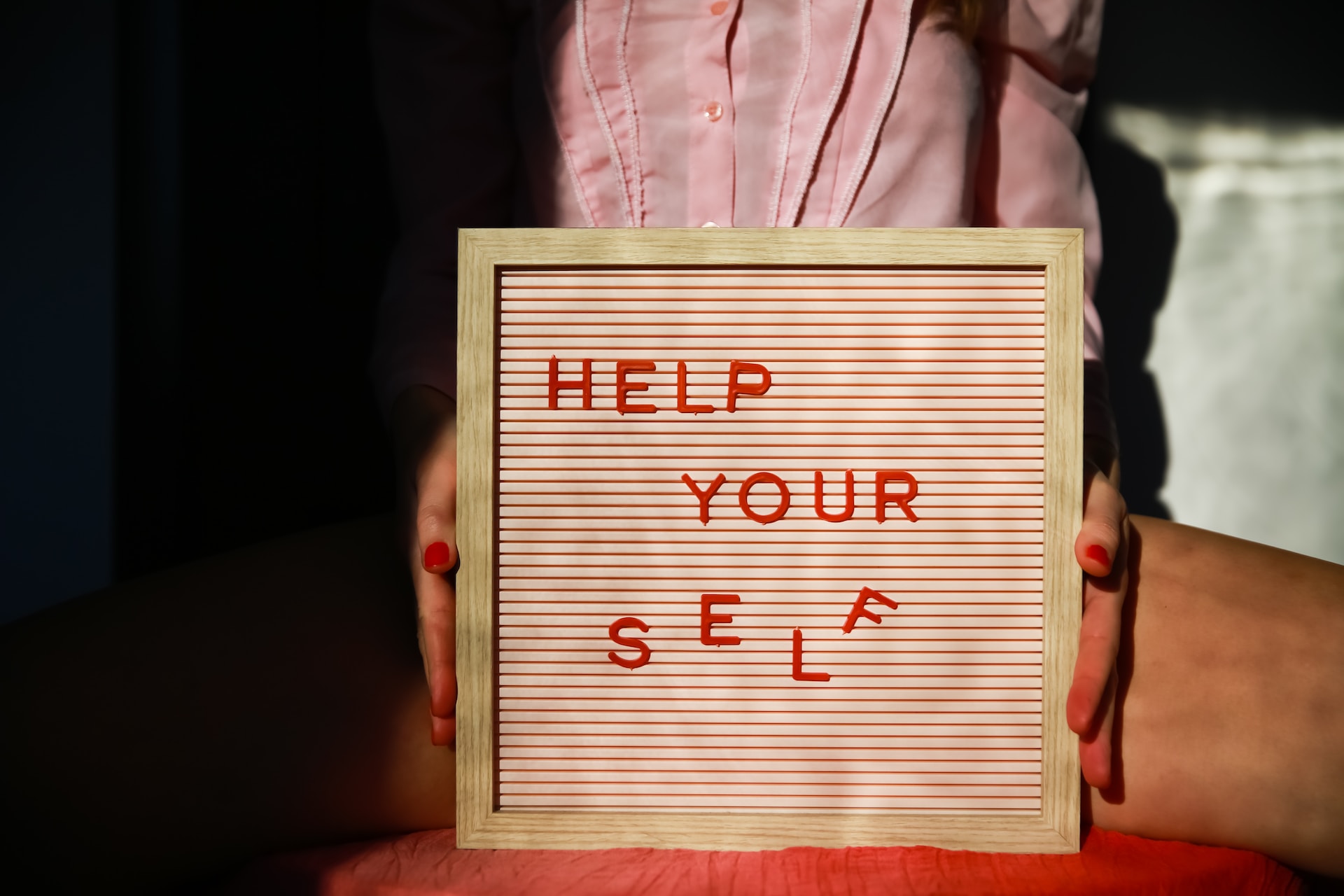 book that focuses on cognitive behavioral therapy (CBT) techniques to help individuals manage their emotions and improve their mental well-being. The book is designed to be used as a practical guide for readers to work through and learn CBT skills at their own pace.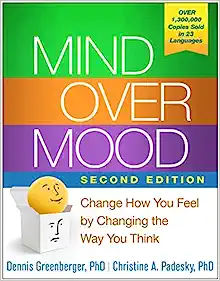 The central premise of the book is that our thoughts (cognition) influence our emotions and behaviors.
By understanding and changing our thought patterns, we can positively impact how we feel and respond to different situations in life.
You may want to read also:
Dr. Tara Swart is a neuroscientist, medical doctor, and leadership coach who has written several books on neuroscience and personal development. "The Source" is one of her notable works, where she explores the connections between the universe, our brains, and the power of our minds to influence our lives.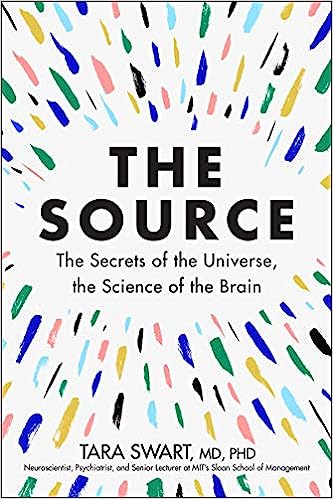 In the book, Dr. Swart draws on her expertise in neuroscience and combines it with insights from quantum physics, psychology, and spiritual principles.
She aims to offer a deeper understanding of how our thoughts and beliefs shape our experiences and how we can harness the potential of our minds for personal growth and well-being.
Dr. Swart explores how neuroplasticity plays a crucial role in shaping our brains and minds. Our thoughts, behaviors, and emotions can influence the brain's physical structure and function.
This concept highlights the brain's adaptability and its potential for growth and change, even in adulthood.
Mel Robbins introduces the concept based on the idea that our minds tend to overthink and hesitate, preventing us from taking necessary actions or making positive changes in our lives.
By counting backward from five to one, individuals can interrupt the habit of overthinking and motivate themselves to take action.
By using the 5 Second Rule, readers can transform their lives by breaking through limiting habits, making bold decisions, and taking immediate action towards their goals and aspirations.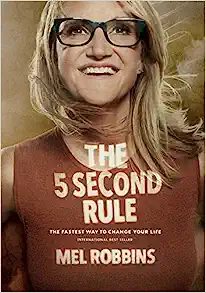 Kahneman, a Nobel laureate, delves into the two systems of thinking that influence our decision-making processes and helps us understand how biases can impact our judgments.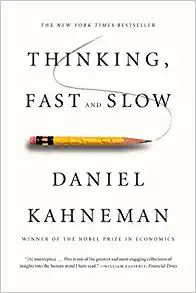 With practical and enlightening perspectives, he delves into the decision-making processes in our professional and personal spheres, equipping us with techniques to protect against cognitive biases and mental glitches that can lead to difficulties.
So throughout the book, Kahneman goes into various cognitive biases and heuristics that affect our thinking and lead to errors in judgment.
He explores how these biases can influence our decisions in everyday life, from financial choices to personal relationships.
YOU MAY ALSO LIKE:
The Big Leap: Conquer Your Hidden Fear and Take Life to the Next Level by Gay Hendricks delivers a proven method for identifying which of the several existing fears prevents us from reaching our personal upper limit and then breaking through that limitation to achieve what the author defines as our Zone of Genius.
Throughout the book, Hendricks provides practical tools and exercises to help readers identify and overcome their upper limit problems.
By breaking through these barriers, individuals can step into their zone of genius and experience a more joyful, successful, and purposeful life.
Hendricks provides a clear path for reaching our true potential and achieving success in different areas of life.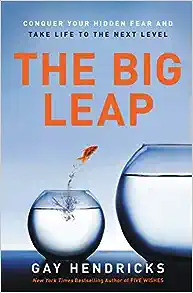 The author Vishen Lakhiani challenges conventional beliefs and societal norms to present ten unconventional laws that can lead individuals to redefine their lives and achieve extraordinary success on their own terms.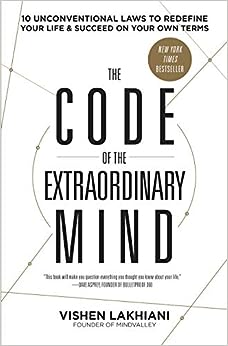 Throughout the book, Vishen Lakhiani draws on his personal experiences and insights gained from founding Mindvalley, a leading personal development company.
He combines these experiences with research and teachings from various fields, including psychology, neuroscience, and spirituality.
By following the ten laws presented in the book, individuals can redefine their beliefs, unleash their full potential, and create a life of fulfillment, purpose, and success based on their own terms.
"The Art of Possibility: Transforming Professional and Personal Life" by Rosamund Stone Zander and Benjamin Zander – While not directly about growth mindset, this book encourages readers to shift their perspectives and embrace a mindset of abundance and possibility.
It explores how individuals can change their perspectives and mindset to unlock new opportunities in both their professional and personal lives.
The authors present practical strategies and inspiring stories that encourage readers to embrace creativity, overcome obstacles, and discover the limitless potential within themselves.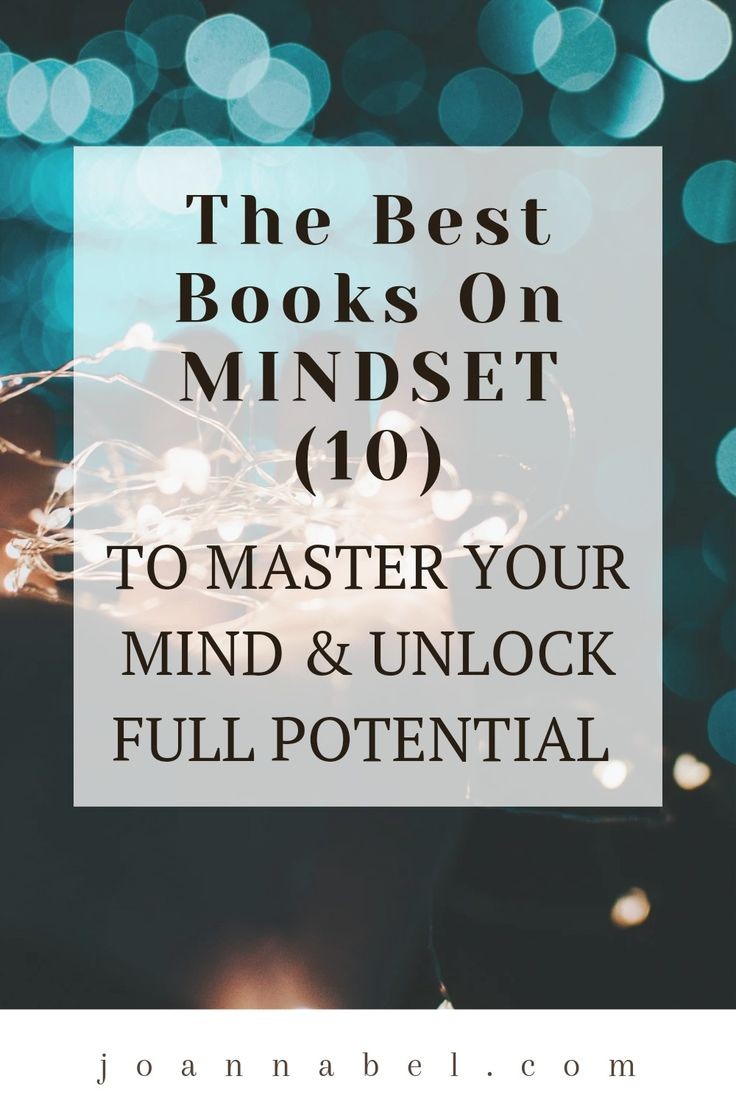 Mindsight: The New Science of Personal Transformation" by Daniel J. Siegel, M.D., explores the concept of "mindsight," which is a term coined by the author to describe the ability to perceive and understand the inner workings of one's own mind and the minds of others.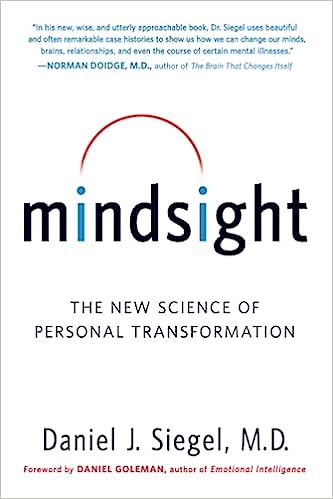 The book delves into the scientific basis of mindsight and how it can be used to promote personal growth, emotional resilience, and positive transformation.
In the book, Dr. Siegel combines insights from neuroscience, psychology, and mindfulness practices to explain how mindsight can help us develop greater emotional intelligence, empathy, and better interpersonal relationships.
It provides valuable insights into the science of the mind and offers practical tools for fostering emotional well-being and meaningful connections with others.
In "The Achievement Habit," Roth argues that achievement is a learnable skill, comparable to a muscle that can be strengthened with practice.
He guides readers through discussions, stories, exercises, and recommendations, all inspired by design thinking principles, to unlock their potential for positive change.
The book shares invaluable insights to build confidence, overcome obstacles, and reach one's true potential.
It emphasizes taking action instead of just trying, avoiding self-defeating excuses, and cultivating a doer and achiever mindset.
Roth also emphasizes building resiliency by focusing on actions rather than just results, learning from experiences, and ignoring distractions.
RELATED:
"The Practicing Mind: Developing Focus and Discipline in Your Life, Master Any Skill or Challenge by Learning to Love the Process" by Thomas M. Sterner is a self-help book that explores the importance of mindfulness, focus, and discipline in achieving mastery and success in various aspects of life.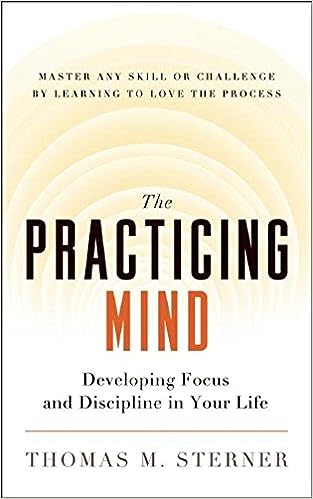 The book emphasizes the value of embracing the journey and process of learning rather than solely focusing on the end result.
At the same time Sterner discourages the pursuit of perfection and instead suggests embracing the learning process, including making mistakes and learning from them.
"The Practicing Mind" offers valuable guidance for individuals seeking to enhance their performance, increase productivity, and find fulfillment in their pursuits by embracing the process of learning and growth.
If you're ready to have your mind work for you the way you want and need it, what you'll find helpful is expanding your level of consciousness.
And if you're serious to accomplish the mind mastery so that you can create a life on your own terms, that's organized around your needs instead of constant battling oppressive societal expectations about how your life should be, you'll find the next recommendation very useful.
What I am talking about is using a personal development platform that offers you an opportunity to map out your personal transformation by choosing as many personal development programs as you need to achieve your life golas or define them if you haven't already.
But not just any golas. The big, meaty, audacious goals that have the real potential to fulfill you. Not those goals that serve to keep you safe from criticism or failure because they're unpleasant.
This is a self-development membership platform designed to help you elevate your life and unlock your full potential.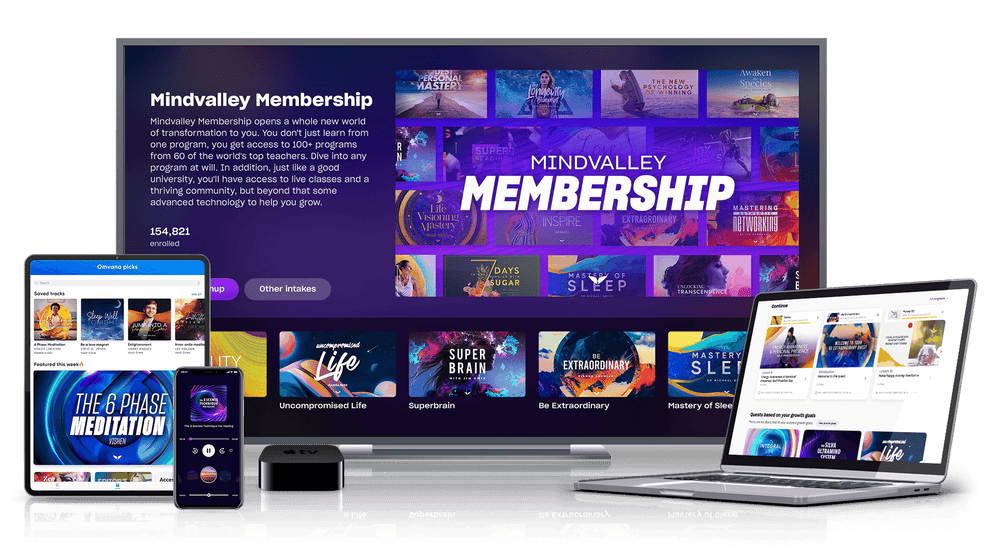 Inside this powerful and unique membership, you'll be able to choose from 100+ programs designed for elevating different areas of life, such as relationships, wellness, resilience, career, business, mindfulness, etc. You can go self paced or join a class, if you need more accountability.
That's a full personal development journey and transformation.
What I love most about it, besides the quality and excellence of the programs and other resources inside, is:
the fact that it keeps growing and expanding to respond to the needs of us, the members,
the sense and power of the community, as well as
the level of support you experience just by being a art of it as you have a strong feeling that things will work out the best for you.
If you're not sure where to start, as soon as you join, you can take an assessment, and afterward, you'll receive recommendations for where to begin.
Even if you haven't been focused on your growth untill now, this shouldn't stop you from taking action.
Moreover, now is the best time, you've got what it takes to design a life tailored to your preferences, and it's worth your while to focus on yourself and invest in yourself.
The programs (Quests) are delivered by world best known experts, coaches, and trainers that are now collaborating with Mindvalley to bring you the transformation you need in the personal development category of your choice.
If Mindvalley chose them, you can be sure they're the best.
There are 6 categories on the Mindvalley platform:
Mind
Body
Soul
Relationships
Career Growth
Entrepreneurship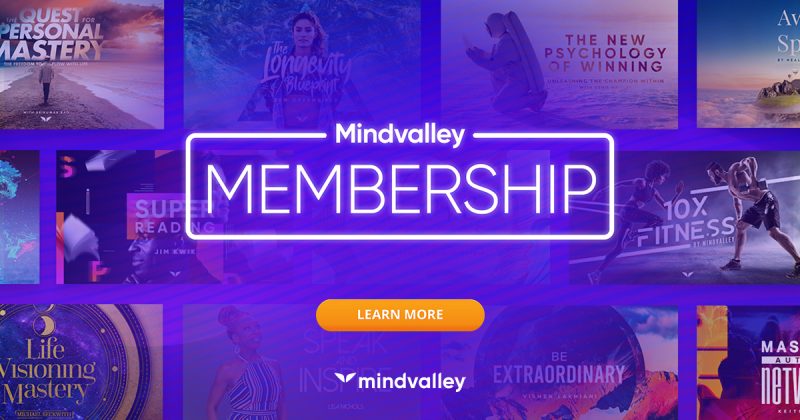 What you can expect once you begin engaging with this platform is:
true self-discovery so that you can start identifying your real preferences, aspirations, goals, and dreams
setting meaningful goals that have the potential to fulfill your need for self-actualization as opposed to only living on someone else's terms and building someone else's dream in order to be accepted by the environment and perceived as successful
liberation from fabricated societal expectation and norms that not only don't serve you, but are in fact representing oppression which is suffocating your soul that only wants you to live in alignment with whom you truly are and not what society expects you to be
to finally awaken your authenticity by letting yourself be visible as opposed to being shy or ashamed of who you are deep down or what you want behind the closed doors
to acquire skills to make life decisions aligned with your core values and true desires coming from the depth of your being
begin stepping into your potential and move towards reaching full potential unique for you and different from anyone else's in the world
become skilled at self-love that holds the key to building the life of your dreams
finally become comfortable in your own skin, doing your own thing, and going where you truly want to go in life
build the life you are proud to call your own and experience lasting fulfilment because your consciousness is so expanded that you don't need to worry about whether things will work out for you ever again, as now you have skills and support to make them work.
And inside the membership, you'll find:
Full access to Mindvalley's entire curriculum of best-in-class programs for transforming every dimension of your life. (100+)
2. Weekly Mindvalley Live sessions featuring today's biggest trainers, bestselling authors, and celebrities.
3. Full access to Mindvalley Meditations, featuring a vast selection of guided and ambient meditation audios for deep inner transformation.
4. Access to Mindvalley's private social network, where you can connect, share wisdom, and grow with fellow members in your city and around the world.
And if you happen to like it and you're considering subscribing, but you want to know more about how it works and what to expect, read: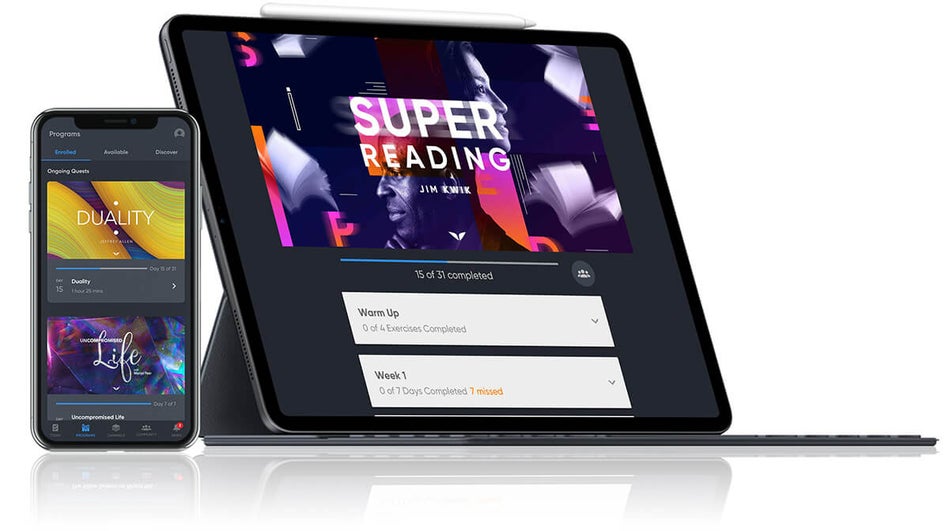 This will be the gift of your life because you'll open the door for amazing transformation and upgrading your life to fit your preference and not someone else's, but now with numerous personal growth tools you can take with you even if you leave the membership, and use for the rest of your time to help you thrive.
This membership brings a community of like-minded people to you, helps you feel connected and will help you heal, besides giving you the chance to level up your life experience.
Additionally, Mindvalley has developed an app that makes it super easy and super convenient to use daily.
I advise you to start your day with Mindvalley meditations or with a lesson of the program of your choice.
Right now you can enjoy Mindvalley at a special price.
There are also numerous free masterclasses on the platform that you can attend yo introduce you to the programs that interest you, so if you'd like that, here are links to some of them:
Be Extraordinary by Vishen Lakhiani for those who desire to reach their full potential by elevating their level of consciousness, no matter the area of life they find challenging
The Uncompromised Life by Marisa Peer guiding you through her acclaimed Transformational Hypnotherapy process for creating deep and lasting change in your inner programming and your life.
Energy Medicine by Donna Eden, a renowned healer whose gifts have been extensively recognized by both scientific and alternative branches of healthcare in is a transformational journey towards awakening your body's natural healing ability.
Recommended Resources For You:
Latest Posts:
FINAL THOUGHTS ON TOP MINDSET BOOKS
I hope you found these good books about mindset helpful and that you've picked your favorite by now.
As you continue your quest for personal development, have these valuable lessons on your mind:
Embrace the Journey: Life is a series of experiences, and each step counts. Celebrate the process of learning and growing, and know that every setback is a stepping stone to success.
Practice Mindfulness: Stay present in the moment, for it is where true clarity and focus reside. By being mindful, you can cultivate a deeper understanding of yourself and the world around you.
Set Your Mindset to "Growth": Believe in your ability to improve, adapt, and conquer challenges. A growth-oriented mindset can be the catalyst for remarkable achievements.
Seek Inspiration: Dive into the wisdom of mindset books whenever you need a boost. These are an endless source of motivation and guidance.
I'll see you in my next post! Read my post The Best Books For Positive Mindset (10) To Add To Your Reading List before you go. 👋
3 Biggest Mistakes With Self-acceptance