Gift-giving is a powerful way to express your love, appreciation, and encouragement for the special people in your life. While traditional presents like chocolates and gadgets have their charm, there's something extraordinary about giving a motivational gift that sparks inspiration for a friend who is a personal development lover.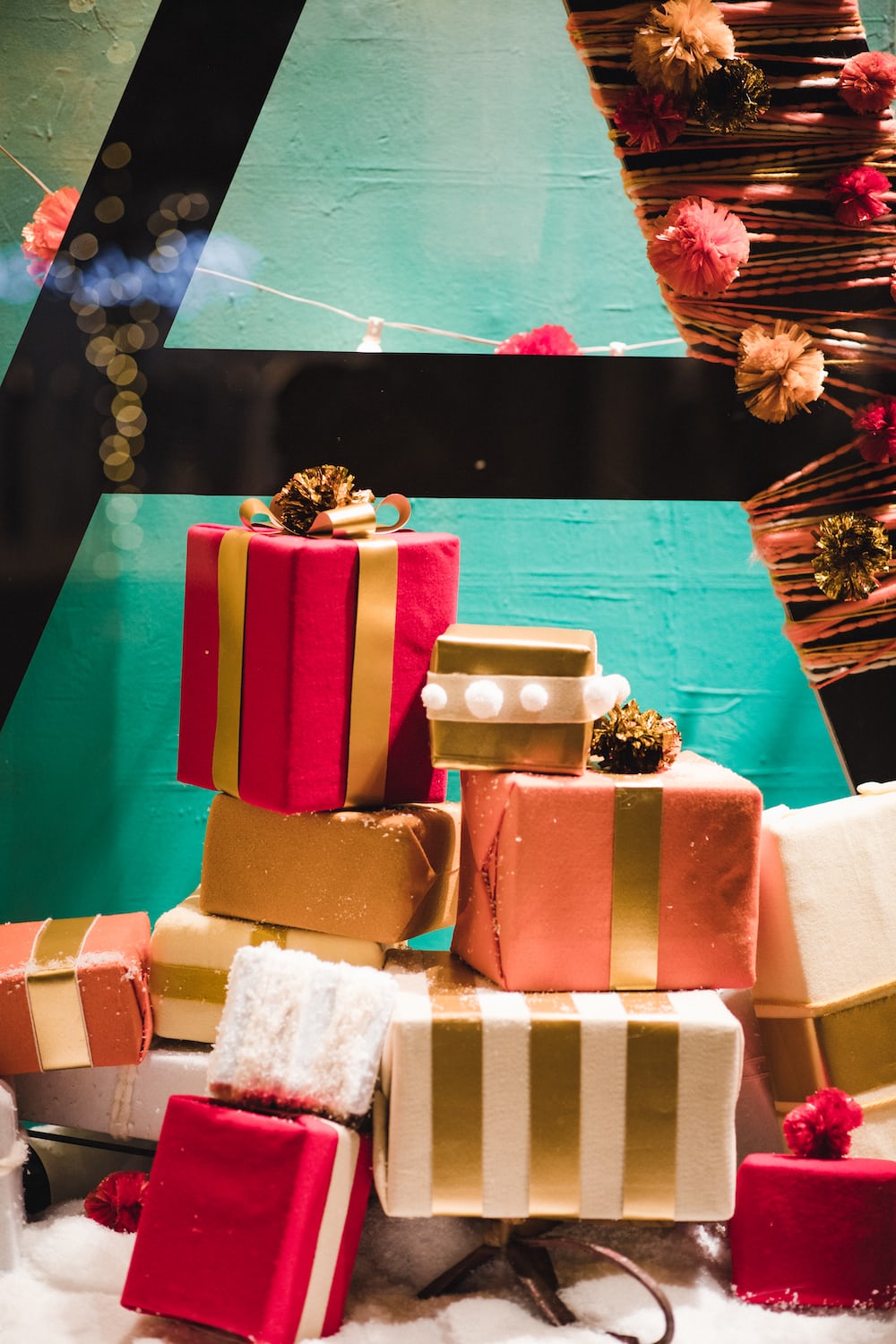 18 Motivational Gifts To Instantly Inspire Personal Growth Fans
In this blog post, we'll explore a treasure trove of motivational gifts that not only brighten someone's day but also ignite their passion, drive, and determination.
Whether you're celebrating a milestone, offering support during tough times, or simply want to uplift a friend or family member, these gifts are bound to leave a lasting impression and remind your loved ones of their incredible potential.
Let's explore these motivational gifts, where every item could potentially tell a story of strength, resilience, and growth.
This post has affiliate links which means that we make a commission from qualifying purchases at no additional cost to you. For more information read our Affiliate disclosure.
Note: Even though I am a licensed clinical social worker (LCSW), I am not your licensed clinical social worker (LCSW). This means engaging with our website is not considered a professional social worker and client relationship. This also means you should not consider this information as professional advice. Although we do put in every reasonable effort to provide the most accurate and reliable information, this does not replace professional advice, and you should not rely only on them. You still might need to consult a professional to introduce your particular situation, issue, problem, or position. Read our full Disclaimer here.
MOTIVATIONAL GIFTS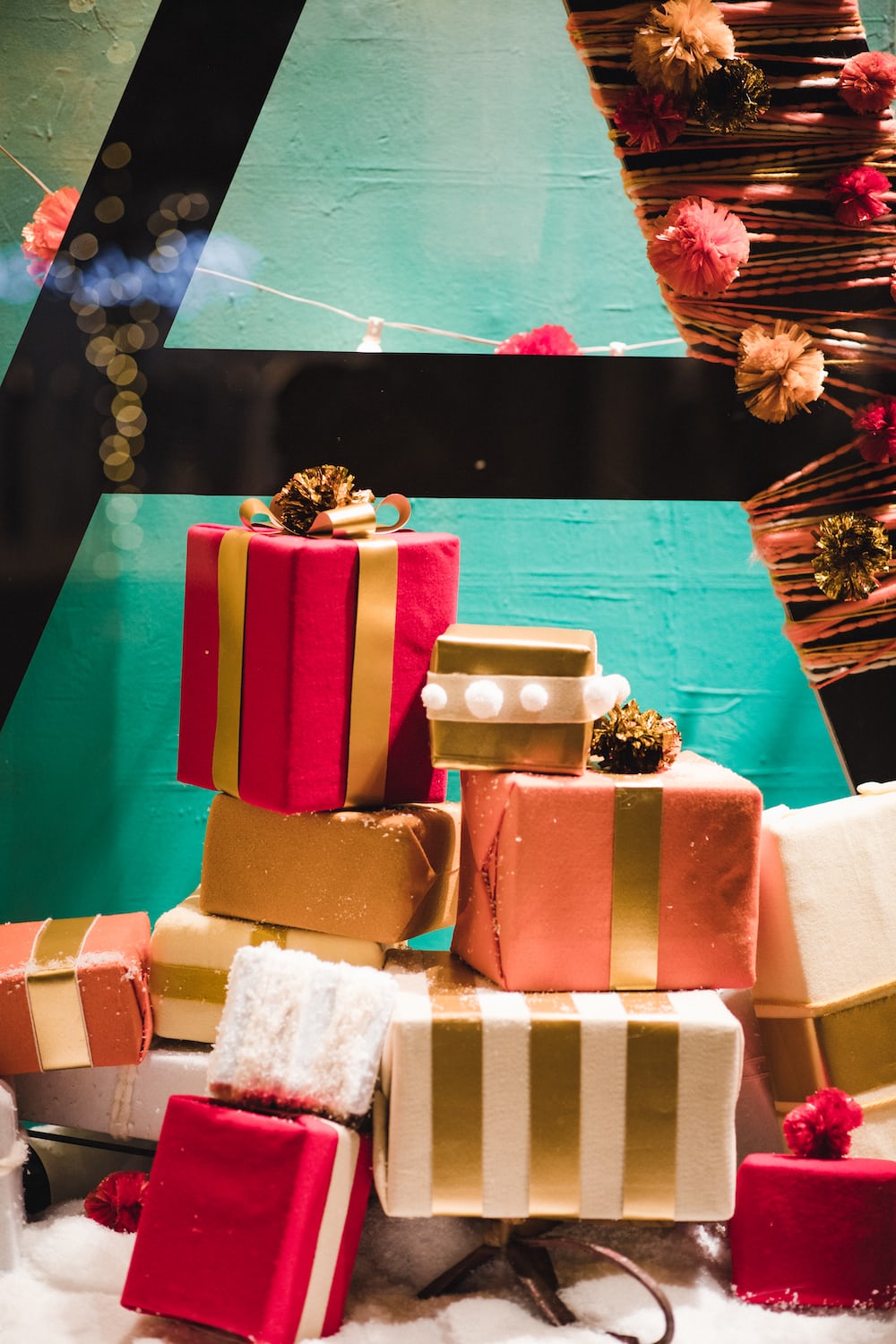 Subscription to a personal development platform that feature courses and programs that promote mental peace, clarity, emotional stability, centerdness, grounding and overall well-being.
These types of platforms inspire personal growth every day and are organized around meeting the needs of people who are personal growth enthusiasts. This means that if you give this as a gift to someone, you can't go wrong, as these platforms will keep inspiring growth and help people expand their consciousness further and further. 
Here is a recommendation for an amazing platform that has several personal development categories and over 100 personal development programs for elevating all areas of life.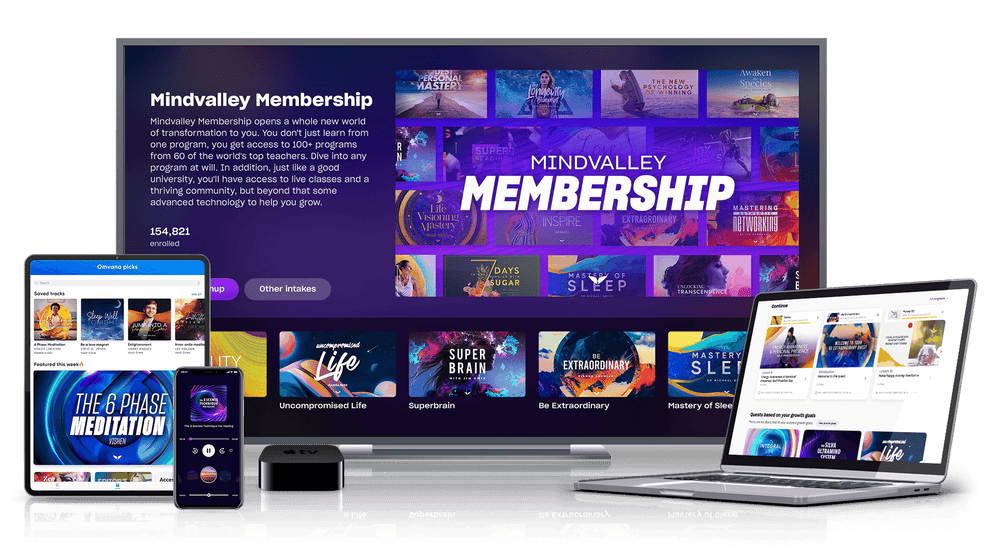 Mindvalley is a comprehensive online platform dedicated to personal growth and holistic development that offers a wide range of courses and programs taught by leading experts in various areas such as mindfulness, spirituality, health, relationships, business, career development, and personal transformation. And they can access them on all devices at any moment wherever they are.
What you can expect once you begin engaging with this platform is:
true self-discovery so that you can start identifying your real preferences, aspirations, goals, and dreams
setting meaningful goals that have the potential to fulfill your need for self-actualization as opposed to only living on someone else's terms and building someone else's dream in order to be accepted by the environment and perceived as successful
liberation from fabricated societal expectation and norms that not only don't serve you, but are in fact representing oppression which is suffocating your soul that only wants you to live in alignment with whom you truly are and not what society expects you to be
to finally awaken your authenticity by letting yourself be visible as opposed to being shy or ashamed of who you are deep down or what you want behind the closed doors
to acquire skills to make life decisions aligned with your core values and true desires coming from the depth of your being
begin stepping into your potential and move towards reaching full potential unique for you and different from anyone else's in the world
become skilled at self-love that holds the key to building the life of your dreams
finally become comfortable in your own skin, doing your own thing, and going where you truly want to go in life
build the life you are proud to call your own and experience lasting fulfilment because your consciousness is so expanded that you don't need to worry about whether things will work out for you ever again, as now you have skills and support to make them work.
What I love most about it, besides the quality and excellence of the programs and other resources inside, is:
the fact that it keeps growing and expanding to respond to the needs of us, the members,
the sense and power of the community, as well as
the level of support you experience just by being a art of it as you have a strong feeling that things will work out the best for you.

If you happen to like it and you're thinking about gifting a membership, but you want to know more about it, read:
And if you'd like to experience the platform before investing you can take a masterclass (or few of them):
You may want to read also:
#2 SUBSCRIPTION TO A MINDFULNESS APP OR MINDFULNESS AND MEDITATION TOOLS
Subscribing to a mindfulness app can have profound benefits for mental and emotional well-being and can motivate more personal growth than the person to whom you dedicated this gift initially intended to experience.
Firstly, it provides convenient access to a wide range of guided meditations and mindfulness exercises, allowing you incorporating mindfulness into daily routine easily.
Secondly, mindfulness apps typically track one's progress, providing insights into their meditation journey and encouraging consistency.
Thirdly, they serve as a portable and readily available resource, enabling you to practice mindfulness wherever you are, reducing stress and anxiety on-the-go.
Lastly, a subscription often unlocks premium features and a broader library of content, offering a comprehensive toolkit for enhancing your mindfulness practice and promoting inner peace.
Premium subscriptions to apps like Calm or Headspace offer a wealth of guided meditations and relaxation techniques and can be a good choice.
You can also consider items like:
If you liked the Mindvalley platform, you should know that besides numerous personal development programs, courses, lives, and webinars, it offers a library of guided meditations for all areas of life.
#3 PERSONAL DEVELOPMENT BOOKS
These books expose people to new ideas, perspectives and philosophies, which can broaden their thinking and inspire personal growth and development.
Plus, access to expert knowledge in the author's fields related to personal development brings valuable insights, perspectives, and advice to support your personal growth journey.
Most importantly, books related to personal development encourage self-reflection, help with to identifying areas most suitable for growth and inspire diving deeply into defining values, beliefs, and goals.
You can find bestselling books in the self-help or personal growth genre.
If you need some recommendations, check out my blog posts featuring personal development books related to various areas of personal development:
#4 A MOTIVATIONAL BOOK OR A BIOGRAPHY OF SOMEONE INSPIRING
Motivational books and biographies of inspiring individuals offer a wealth of wisdom and practical insights drawn from the experiences of successful individuals, that can be a source of inspiration and guidance.
Secondly, these books provide real-life examples of resilience and determination, reinforcing the idea that obstacles can be overcome with the right mindset and skills.
Thirdly, they promote continuous learning and self-improvement by exposing readers to new perspectives and ideas.
Fourthly, reading such literature can boost self-confidence and belief in one's potential, fueling personal growth and ambition.
Finally, these books foster a sense of connection and motivation, as readers often find themselves relating to the challenges and triumphs of the people they're reading about. This can make their own journey feel more attainable and meaningful.
Here are a few books you can consider.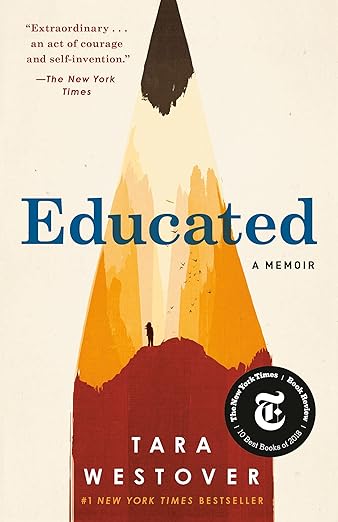 While not a traditional personal development book, this memoir tells the story of a woman who escaped a strict and abusive upbringing to pursue higher education and personal growth.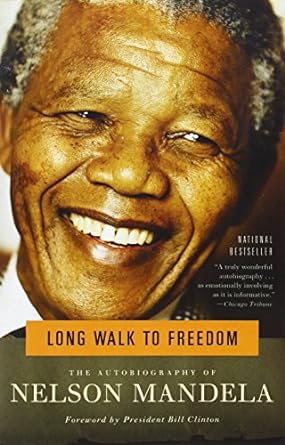 The autobiography of the anti-apartheid revolutionary and former President of South Africa, Nelson Mandela, is a testament to his commitment to justice and reconciliation.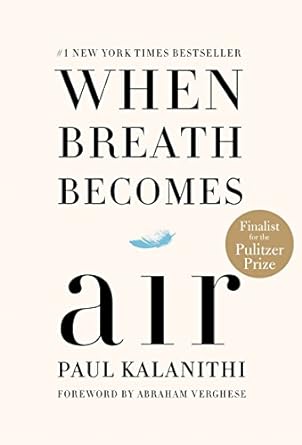 This memoir, written by a neurosurgeon diagnosed with terminal cancer, explores questions of mortality, purpose, and what makes life meaningful.
#5 SKILL DEVELOPMENT BOOKS
Skill development books are motivational because they empower readers with practical guidance, encouraging them to set and achieve goals while emphasizing continuous improvement.
These books often feature success stories of individuals who started with limited abilities or resources but achieved greatness through skill acquisition, showcasing the possibilities of dedication and practice.
They teach readers to persevere through challenges, boosting their self-confidence and encouraging them to take on new challenges for personal growth and fulfillment.
Learning new skills enriches lives, making readers more well-rounded personally and professionally.
These books serve as motivational roadmaps for self-improvement and achievement.
Here are some books to look into:
"The 7 Habits of Highly Effective People" by Stephen R. Covey: This classic book not only teaches effective habits but also emphasizes personal growth and self-awareness.
"Grit: The Power of Passion and Perseverance" by Angela Duckworth: Duckworth delves into the importance of grit, determination, and perseverance in achieving long-term personal and professional goals.
"Emotional Intelligence" by Daniel Goleman: Developing emotional intelligence is a crucial skill for personal growth, and this book provides insights into its significance.
"Atomic Habits" by James Clear: Clear offers practical advice on how to build good habits and break bad ones, which is essential for personal growth.
"Deep Work" by Cal Newport: Mastering the skill of deep work, as discussed in this book, can significantly enhance productivity and personal development.
"Start with Why" by Simon Sinek: Sinek explores the importance of understanding one's purpose and how it can drive personal and professional success.
"The Power of Now" by Eckhart Tolle: This book focuses on mindfulness and being present, which are essential aspects of personal growth.
"Peak: Secrets from the New Science of Expertise" by Anders Ericsson and Robert Pool: This book delves into the science of skill development and how to achieve mastery in various areas of life.
#6 BOX FOR SELF-CARE
Self-care emphasizes the importance of treating ourselves with kindness and prioritizing well-being, so them receiving a self-care box serves as a reminder to practice self-compassion, which can be motivating.
Self-care items like calming teas, scented candles, or stress-relief tools promote relaxation, can reduce stress and help approach challenges with a clear and focused mind.
Additionally, many self-care activities, such as journaling or meditation, encourage mindfulness and self-reflection and motivate people to better understand themselves and make positive changes.
Self-care may also include items related to fitness, healthy eating, or skincare. Feeling physically healthier can be a strong motivator for maintaining self-care routines.
Engaging in self-care practices can boost mental well-being and then feeling mentally healthier can be a powerful motivator for wider life improvement.
Finally, self-care involves taking a break from busy lives and invest time in personal growth and development.
Here are some basic examples.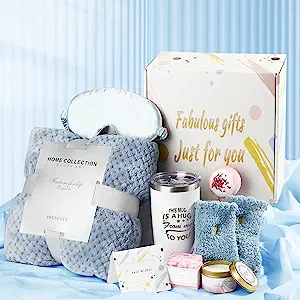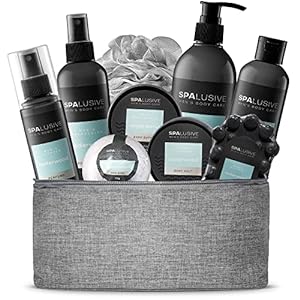 You can consider a subscription box as well.
SPONSORED:
Self-care subscriptions often include a variety of items such as skincare products, wellness items, snacks, or relaxation tools. This variety allows your friend to explore different aspects of self-care and discover what works best for them.
Get 8 premium wellness products from leading brands with unbeatable value and support your friend elevate their self-care routine with TheraBox thoughtfully curated boxes.
TheraBox partners with mission-led and cruelty-free companies to deliver premium-quality, natural, clean, and/or organic self-care products monthly.
Discover new favorites from local small businesses and international brands, with unique themes and surprises that promise to delight every month.
Each TheraBox includes a therapist-approved "Happiness Boosting Activity," featuring diverse practices like journals, books, guided meditations, affirmations, games, therapeutic art, and more.
#7 NOTEBOOK OR JOURNAL AND JOURNALING SUPPLIES
This provides a blank canvas for self-expression and goal-setting, encouraging the recipient to document their thoughts, ideas, and aspirations.
Secondly, it promotes organization and clarity by offering a dedicated space for planning, reflection, and problem-solving. This sense of order can be highly motivating as it contributes to feeling more in control of their lives.
Thirdly, journals and notebooks serve as tangible reminders of the importance of self-reflection and personal growth because they encourage recipients to take time for themselves and invest in their well-being, which can be a strong motivator.
Fourthly, the act of writing in a journal can be therapeutic, helping process their emotions and gain insights into their own thoughts and behaviors.
Fifthly, journaling inspires feelings of accomplishment, as individuals can see their progress and growth over time, which can be highly motivating.
In the end, a gift of a journal or notebook is a thoughtful gesture that shows you care about the recipient's personal development, providing encouragement and motivation to continue their journey of self-discovery and improvement.
Let's mention some of them now:
Notebooks and Journals: Notebooks come in various sizes, paper types, and bindings. They serve as the foundation for recording thoughts, ideas, goals, and experiences. Journals may be themed, such as gratitude journals or dream journals, to encourage specific types of reflection.
Journaling Kits: These kits often include a combination of supplies like notebooks, pens, stickers, and other decorative elements, making them suitable for beginners or as gifts.
Bullet Journaling Supplies: Bullet journaling is a creative and customizable system that combines planning, journaling, and tracking. Supplies for bullet journaling often include dot grid notebooks, pens, colored markers, stickers, and stencils.
Pens and Writing Instruments: High-quality pens, markers, and pencils are essential for jotting down thoughts, creating to-do lists, and adding artistic elements to journals and planners.
Highlighters and Colored Pens: These supplies help organize and emphasize important information in planners and journals. They can be used for color-coding tasks, events, or categories.
Stickers and Washi Tape: Decorative stickers and washi tape add creativity and personality to journals and planners. They can be used to mark special occasions, create dividers, or highlight key content.
Rulers and Stencils: Rulers and stencils assist in creating neat lines, grids, and shapes in journals and planners. They are particularly useful for bullet journal layouts.
Index Tabs and Sticky Notes: Index tabs and sticky notes help users easily navigate and organize content within notebooks, planners, and journals.
Journaling Prompts: Journaling prompts provide inspiration and direction for self-reflection. They can be integrated into journals to encourage deeper exploration of thoughts and emotions.
Calligraphy and Lettering Tools: For those interested in artistic journaling, calligraphy pens and lettering markers allow for creative typography and embellishments.
Traveler's Notebooks: These versatile, refillable notebooks are designed for travel journaling and personal organization. They often include pockets, inserts, and accessories.
Calendar Stamps: Calendar stamps allow users to add dates and monthly layouts to their journals and planners creatively.
#8 PERSONAL GROWTH JOURNALS
Personal growth journals make motivational gifts by encouraging self-discovery, goal setting, and reflection.
Giving a personal growth journal is like gifting someone time for themselves. It sends the message that you value their personal development and well-being.
They provide a sense of accountability and progress tracking while promoting mindfulness and self-awareness.
With positive affirmations and gratitude prompts, they inspire optimism.
The act of journaling itself fosters a sense of self-improvement.
These versatile, enduring gifts show your support for the recipient's personal development journey, offering them a dedicated space for self-exploration and growth.
If you need journal recommendations, make sure to check out my post:
#9 MOTIVATIONAL QUOTES ARTWORK
When displayed in a home or workspace, motivational artwork serves as a daily reminder of positive and empowering messages. Seeing these quotes regularly can boost motivation and optimism.
Motivational quotes often share wisdom from accomplished individuals. Having these quotes on display can inspire recipients to emulate the success and determination of those who uttered them.
The quotes on such artwork often serve as affirmations of self-belief and potential. They encourage individuals to believe in themselves and their ability to overcome challenges.
Giving someone motivational artwork is like gifting them encouragement and support in their endeavors, making it a thoughtful and motivational gesture.
Such artwork often sparks conversations and discussions, further reinforcing the positive messages.
Here you have a few ideas.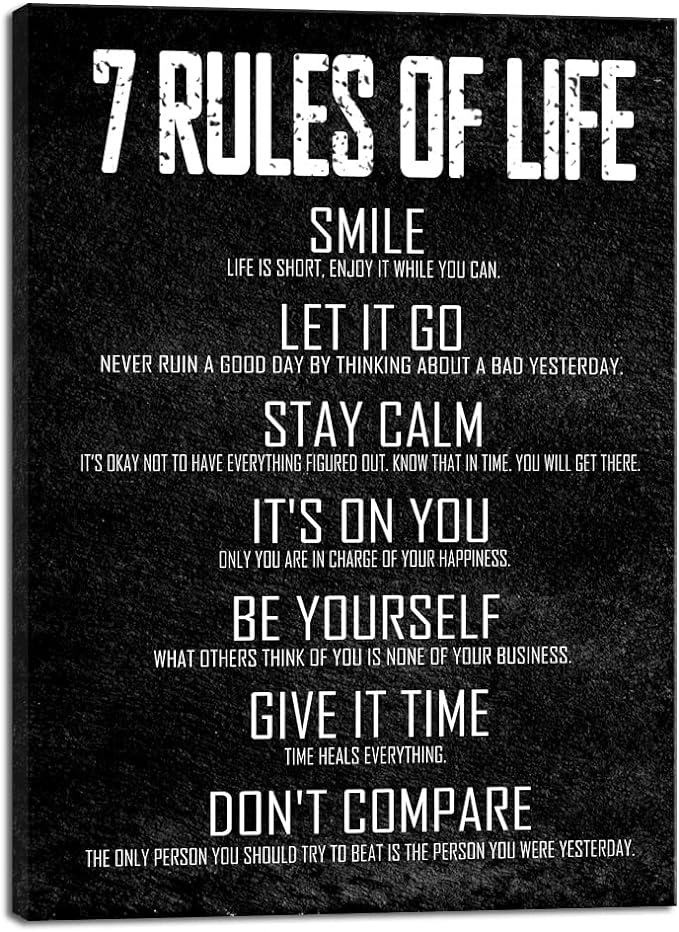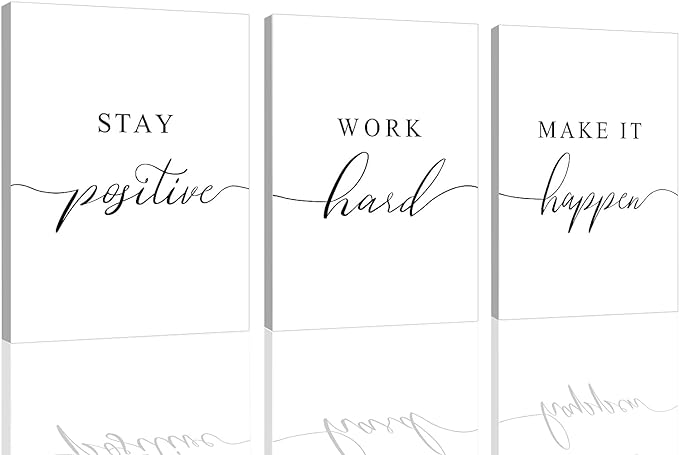 #10 PERSONALIZED JEWELRY
Personalized jewelry is often customized with names, initials, or meaningful dates. This personal touch creates a deep emotional connection between the gift and the recipient.
Custom jewelry allows individuals to express their unique identity and style. When received as a gift, it reflects that the giver values and celebrates the recipient's individuality.
Personalized jewelry is worn regularly, serving as a constant reminder of the sentiment behind the gift. It can carry motivational messages or affirmations, encouraging the wearer to embrace positive thoughts.
Engraving inspirational words or symbols on personalized jewelry can symbolize strength, resilience, and personal growth. It becomes a wearable reminder of one's inner strength.
Engraved jewelry can feature positive affirmations, mantras, or inspirational quotes. Wearing these words close to the heart can serve as a daily source of motivation and confidence.
Here are some examples: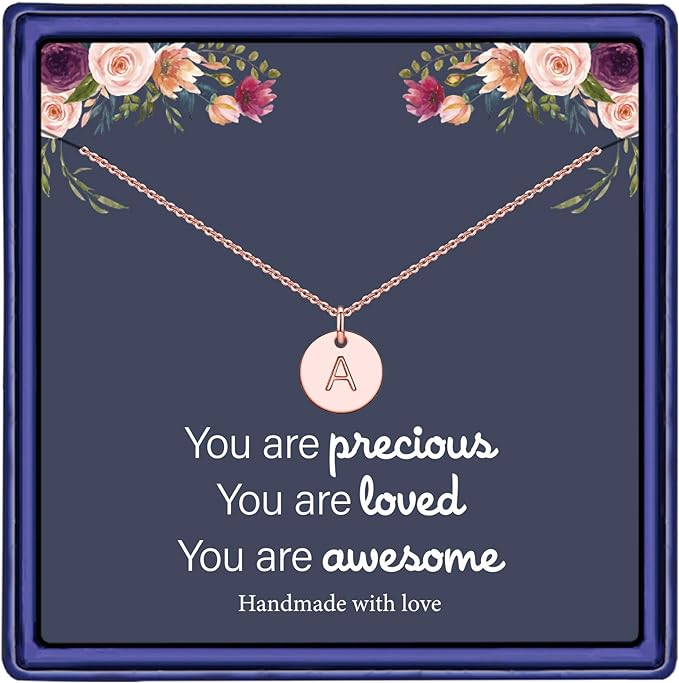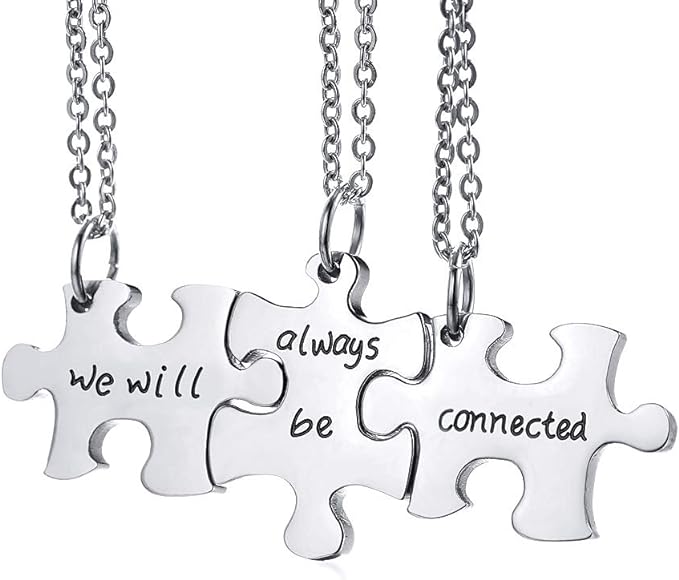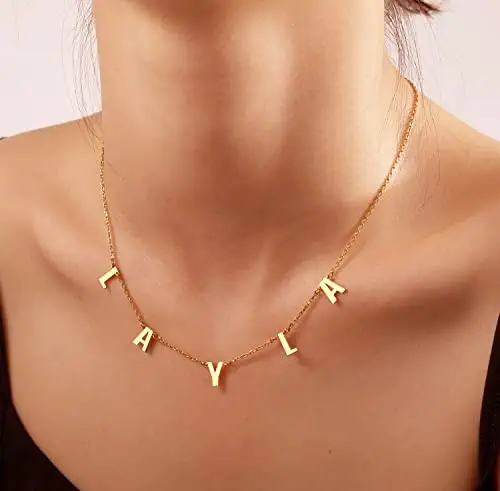 #11 FITNESS GEAR
If they're into fitness, consider workout equipment or activewear. Fitness is also part of personal development, considering that focusing on the body in a healthy way is one of the personal development areas.
Fitness gear serves as a motivational gift by promoting health and well-being and encouraging action and goal setting.
Additionally, fitness gear often includes progress-tracking features, providing data to inspire improvement.
Different gear can encourage recipients to explore new activities and exercise routines, reigniting motivation.
It may also connect users to fitness communities, fostering accountability.
Ultimately, fitness gear signifies a gift of support and encouragement for someone's fitness goals, motivating them to make positive changes and focus on personal growth and well-being.
Fitness and wellness equipment includes a wide range of tools and devices designed to support physical activity, exercise, and well-being. These items can be used to improve strength, flexibility, cardiovascular health, and mental well-being:
#12 CUSTOMIZED GIFTS
Customized gifts demonstrate a deep personal connection between the giver and the recipient. They reflect the effort taken to understand the recipient's preferences, interests, and needs, fostering a sense of value and importance.
These gifts are one-of-a-kind, making the recipient feel special and appreciated. Knowing that the gift was created exclusively for them can be highly motivating.
Customization often involves adding personal messages, dates, or memories to the gift. These sentimental touches evoke powerful emotions and memories, serving as a constant source of motivation.
Customized gifts acknowledge the recipient's individuality and accomplishments, which can boost self-esteem and inspire continued effort and achievement.
Customized gifts often become keepsakes or mementos, enduring reminders of the giver's thoughtfulness and the recipient's worth. They serve as ongoing sources of motivation and positive feelings.
Consider personalized items like mugs, pillows, or blankets with motivational messages.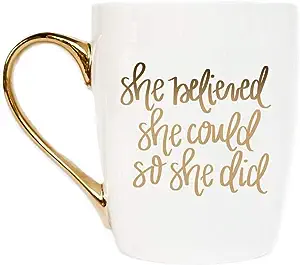 Or combine different things you know they'd appreciate and choose those that have the potential to inspire them and motivate their personal growth further.
#13 GIVE THE GIFT OF AN EXPERIENCE
Gifts of experiences are motivational because they offer something priceless: lasting memories and personal growth. Firstly, experiences provide an opportunity to break from routine and try something new, encouraging recipients to step out of their comfort zones and embrace new challenges.
Secondly, they often align with the recipient's interests, passions, or bucket list, which can be highly motivating as it fulfills a personal dream or desire. This alignment sparks enthusiasm and excitement.
Thirdly, experiences create lasting memories that recipients can cherish for a lifetime. These memories serve as a reminder of the thoughtfulness behind the gift and inspire gratitude and positive emotions.
Fourthly, they promote a sense of adventure and exploration, encouraging recipients to seize the moment and make the most of life's opportunities.
Fifthly, experiences are inherently social, fostering connections and shared moments with loved ones, which can be deeply motivating by strengthening relationships.
Lastly, the anticipation leading up to the experience can be just as motivating as the experience itself, as it gives recipients something exciting to look forward to, boosting their overall happiness and well-being.
Give the gift of an experience, like tickets to a motivational seminar or a spa day for relaxation.
Related:
#14 PERSONALIZED INSPIRATIONAL ART
Personalized inspirational art is a motivational gift because it combines personalization, aesthetics, and positive messaging to create a powerful and uplifting impact. Here's why it can be highly inspirational:
Personal Connection: Personalization adds a deep, emotional connection to the artwork. It reflects that the giver has taken the time to create something uniquely meaningful for the recipient, fostering a sense of appreciation and value.
Visual Appeal: Art has the power to captivate and inspire through its visual aesthetics. Personalized art with motivational quotes or messages becomes a constant source of visual inspiration.
Positive Affirmations: Inspirational art often includes positive affirmations or quotes. These affirmations can motivate individuals by reinforcing a positive mindset and encouraging self-belief.
Daily Reminder: Displaying personalized inspirational art in a home or workspace provides a daily reminder of the motivating message. It can boost motivation and optimism on a regular basis.
Empowerment: Inspirational art often carries messages of empowerment and resilience. These messages empower individuals to overcome challenges and take on new opportunities with confidence.
Self-Expression: Personalized art allows individuals to express their unique identity and values. When they see this expression on display, it can motivate them to embrace their individuality and pursue their passions.
Versatility: Personalized art can be tailored to suit individual preferences and interests, making it a versatile and highly customized gift.
Long-Lasting Impact: Art is a lasting gift that continues to inspire and motivate over time. Its presence becomes a permanent source of encouragement and positivity.
So you can give them custom artwork with motivational quotes or with their personal development goals.
#15 COACHING OR THERAPY SESSIONS
Gifts of coaching or therapy sessions can be profoundly motivational for several reasons:
Investment in Self-Improvement: Such gifts demonstrate a commitment to personal growth and well-being. They send a powerful message that the recipient's mental and emotional health matters and is worth investing in.
Guidance and Support: Coaching and therapy provide professional guidance and support. Knowing that there's someone to help navigate challenges and provide insights can be highly motivating and reassuring.
Clarification of Goals: Coaching sessions often focus on clarifying goals and creating actionable plans. This process can inspire motivation by offering a clear path forward and a sense of purpose.
Emotional Healing: Therapy sessions help individuals work through emotional issues and traumas. As healing occurs, it can release pent-up energy and motivation that was previously stifled by emotional burdens.
Personal Transformation: Both coaching and therapy can lead to personal transformation. Witnessing positive changes in oneself can be immensely motivating, encouraging further growth and self-improvement.
Accountability: These sessions often include accountability measures, encouraging individuals to follow through on their commitments and goals. Accountability is a powerful motivator for progress.
Self-Care: Offering coaching or therapy sessions is a form of self-care. It promotes self-compassion and prioritization of mental health, which is motivating as it fosters a sense of self-worth.
Conflict Resolution: Therapy can help individuals navigate conflicts and challenging relationships, reducing stress and promoting a more positive and motivated outlook on life.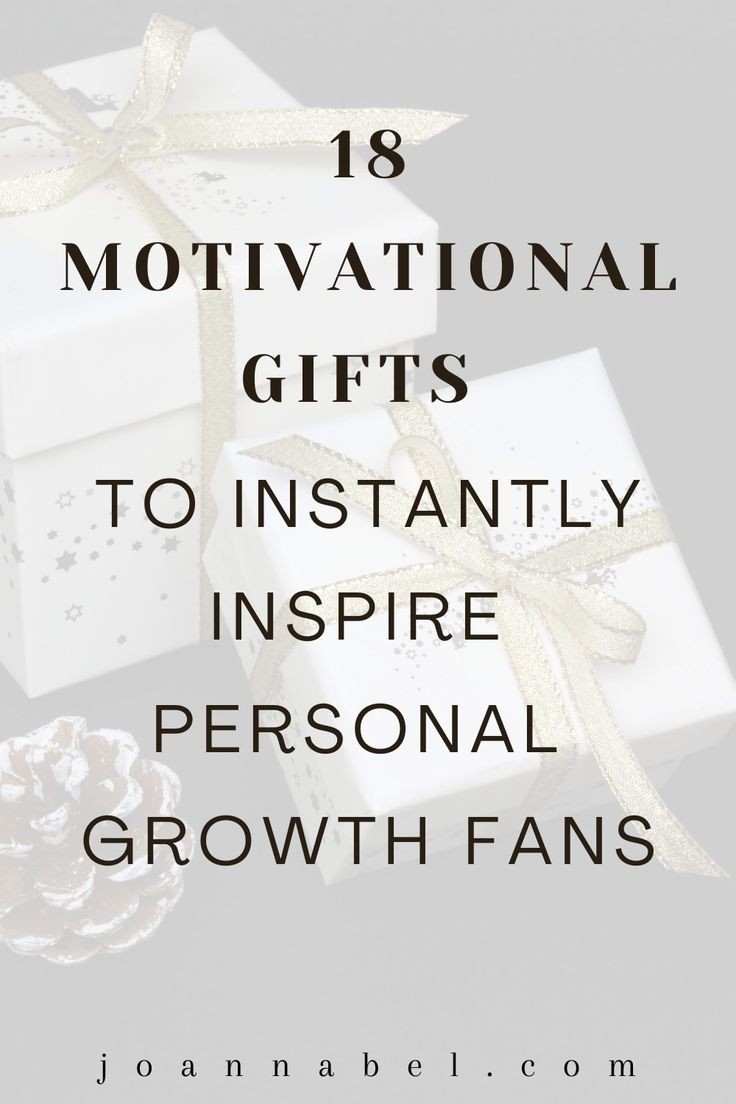 #16 PLANNERS, PLANNING ACCESSORIES, AND GOAL-SETTING TOOLS
Planners and goal-setting tools are motivational gifts for several compelling reasons:
Organization and Clarity: Planners help recipients organize their thoughts, tasks, and goals. This enhanced organization leads to greater clarity about what needs to be accomplished, which is inherently motivating.
Goal Setting: Goal-setting tools within planners allow individuals to articulate their aspirations and create actionable plans. Setting goals, both big and small, provides motivation as it gives purpose and direction to daily activities.
Progress Tracking: Many planners include sections for tracking progress and achievements. Witnessing progress can be immensely motivating, encouraging individuals to stay committed to their goals.
Time Management: Effective time management is essential for achieving goals. Planners help individuals allocate their time wisely, ensuring they make progress towards their objectives, which is intrinsically motivating.
Visual Representation: Planners often offer visual representations of goals and schedules. Seeing these plans in a tangible format can inspire motivation and a sense of accomplishment.
Accountability: Using a planner instills a sense of accountability. It encourages individuals to honor their commitments and take responsibility for their actions, motivating them to follow through on their plans.
Visual Appeal: Planners often come in visually appealing designs, making them a pleasure to use. This visual appeal can motivate individuals to engage with their planner regularly.
Planning and journaling supplies cater to a wide range of preferences, from those who prefer a minimalist approach to those who enjoy adding artistic flair to their creations.
We can mention some of them now:
Notebooks and Journals: Notebooks come in various sizes, paper types, and bindings. They serve as the foundation for recording thoughts, ideas, goals, and experiences. Journals may be themed, such as gratitude journals or dream journals, to encourage specific types of reflection.
Planners: Planners are designed for scheduling appointments, setting goals, and managing tasks. They typically include monthly and weekly calendars, goal-setting sections, and space for to-do lists.
Digital Planning Tools: While traditional supplies are popular, digital planning tools and apps, such as tablet styluses and note-taking apps, are gaining traction for their convenience and versatility.
Stickers and Washi Tape: Decorative stickers and washi tape add creativity and personality to journals and planners. They can be used to mark special occasions, create dividers, or highlight key content.
Rulers and Stencils: Rulers and stencils assist in creating neat lines, grids, and shapes in journals and planners. They are particularly useful for bullet journal layouts.
Index Tabs and Sticky Notes: Index tabs and sticky notes help users easily navigate and organize content within notebooks, planners, and journals.
Calligraphy and Lettering Tools: For those interested in artistic journaling, calligraphy pens and lettering markers allow for creative typography and embellishments.
Storage Solutions: Storage pouches, folders, and cases keep supplies organized and easily accessible. They are convenient for on-the-go journaling and planning.
#17 WORKSHOP OR SEMINAR TICKETS
Workshop or seminar tickets make good motivational gifts because of:
Investment in Learning: Gifting tickets to a workshop or seminar demonstrates a commitment to the recipient's personal or professional growth. It signifies an investment in their knowledge and skills, which can be highly motivating.
Skill Enhancement: Attending workshops or seminars offers opportunities to acquire new skills or deepen existing ones. The prospect of improving one's abilities can be intrinsically motivating.
Networking: These events often provide networking opportunities with like-minded individuals or experts in a particular field. Building connections and expanding one's professional network can be highly motivating and beneficial.
Inspiration: Workshops and seminars often feature influential speakers or leaders in a given industry. Hearing from these experts can be highly inspirational and can motivate individuals to strive for their own success.
Practical Application: Such events typically offer practical knowledge and actionable strategies. The promise of gaining practical insights that can be applied immediately can be motivating.
Goal Setting: Workshops and seminars often encourage attendees to set goals and action plans. This process can inspire motivation by providing a clear path forward and a sense of purpose.
Personal Development: Many workshops and seminars focus on personal development, helping individuals overcome challenges, build resilience, and increase self-awareness—all of which can be profoundly motivating.
Gift of Experience: Attending an event is an experience in itself. It offers the gift of a memorable and enriching experience that can inspire individuals to continue seeking personal and professional growth.
Validation: Receiving tickets to a workshop or seminar can validate the recipient's interests and aspirations, reinforcing their belief in the value of their personal and professional development.
You can purchase tickets to personal development workshops, seminars, or conferences.
#18 OUTDOOR ADVENTURE EXPERIENCES
Plan a day of hiking, camping, or an adventure experience to encourage personal growth through challenges.
Outdoor adventure experiences make motivational gifts due to sense of adventure as this is an opportunity to explore the outdoors to try something new and the excitement of adventure is intrinsically motivating.
Considering that outdoor adventures often involve physical activities such as hiking, biking, or kayaking, these physical pursuits can release endorphins, boost mood, and increase motivation.
And since these adventures typically present challenges that require problem-solving and perseverance, overcoming these brings a sense of accomplishment and personal growth, motivating them to face other life challenges with confidence.
Plus, many outdoor adventures are enjoyed with others, such as family or friends and shared experiences strengthens bonds and create lasting memories, motivating individuals to maintain and nurture these relationships.
Planning and executing an outdoor adventure often involve setting and achieving goals, whether it's reaching a summit or completing a challenging trail. This goal-oriented approach can inspire motivation in other aspects of life.
Recommended Resources For You:
Latest Posts:
FINAL THOUGHTS ON MOTIVATIONAL GIFTS
I hope you found your favorite in this diverse list of motivational gifts!
Whether it's the profound impact of a skill development book, the motivation found in a workshop ticket, or the daily inspiration provided by personalized inspirational art, these gifts share a common thread—they offer the gift of growth, encouragement, and self-belief.
In the act of giving such thoughtful and inspirational gifts, we not only show our love and support for others' personal development but also remind them that their journey matters.
So let these gifts become powerful symbols of your belief in their potential and a tangible source of motivation along their path!
See you in the next post! 👋 Here is one:
3 Biggest Mistakes With Self-acceptance