Opinions regarding the best form of love can differ from individual to individual. Nevertheless, we can certainly explore the rationales behind why self-love is seen as best love and considered beneficial, even vital frequently.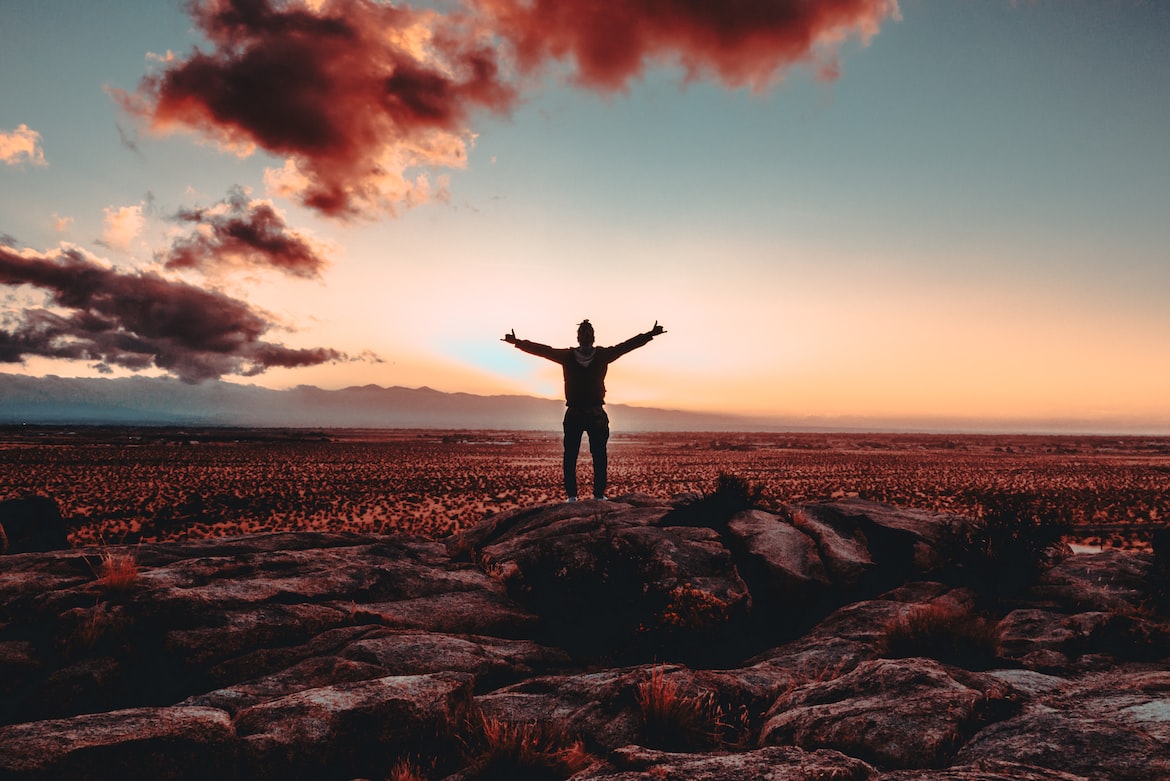 Is Self-love The Best Love You Can Give Yourself? (+46 Reasons Why)
Ultimately, favorizing self-love is not about diminishing other forms of love but rather recognizing that it can serve well as the base for all other 'types' of love.
That's because embracing self-love empowers you to live authentically, pursue personal growth, and inspire others to start their own journeys of self-love and self-discovery.
However, it's important to note that self-love is a deeply personal journey, and the reasons that resonate with you may be unique to your own experiences and priorities.
With that said, we can now begin with exploring the grounds on which many consider self-love to be the best love.
This post has affiliate links which means that we make a commission from qualifying purchases at no additional cost to you. For more information read our Affiliate disclosure.
Note: Even though I am a licensed clinical social worker (LCSW), I am not your licensed clinical social worker (LCSW). This means engaging with our website is not considered a professional social worker and client relationship. This also means you should not consider this information as professional advice. Although we do put in every reasonable effort to provide the most accurate and reliable information, this does not replace professional advice, and you should not rely only on them. You still might need to consult a professional to introduce your particular situation, issue, problem, or position. Read our full Disclaimer here.
SELF-LOVE IS THE BEST LOVE (46 POTENTIAL REASONS WHY)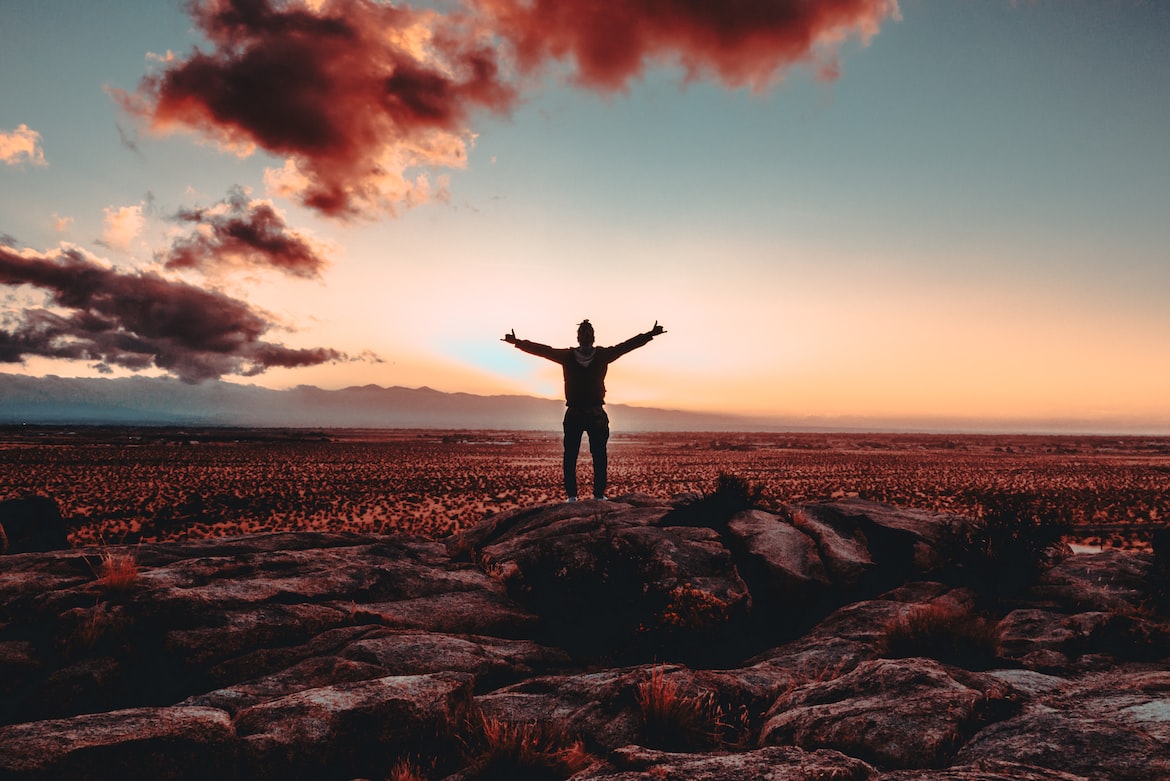 Even though considering self-love to be the best life is subjective and it may be the best for some, while others favor other loves, like romantic ones, self-love can be labeled as the best love because it creats a good foundation for authenticity, healthy relationships, improved personal well-being, and inner growth. This is because embracing self-love can enhance overall life fulfillment and enables you to authentically connect with others.
On that note it's important to mention that self-love is a multifaceted concept, and the reasons I will be listing in this post provide a broad overview of its significance.
But ultimately, I would like to emphasize that the significance of self-love lies in its transformative power to improve various aspects of out lives and out well-being in general.
Let's start with the reasons why self-love may just be the best love.
Self-love releases authenticity and genuine self-expression allowing you to evolve by letting go of the need to conform to societal expectations or keep seeking approval from others.
So self-love is in positive correlation with embracement of your authentic self and expression of your true thoughts, feelings, and desires.
When you love and accept yourself, you:
feel empowered to express your unique voice,
embrace your true essence, and
live in alignment with your values.
That's how you open up the space to create a life that is true to who you are, genuine and fulfilling.
On top if this, when people love themselves, they feel more comfortable embracing their true identities, which attracts like-minded individuals and creates deeper, more meaningful connections.
You are probably interested to read my post:
#2 PERSONAL AUTONOMY AND INDEPENDENCE
Self-love supposes making choices based on your own values and desires, rather than being heavily influenced by external pressures, such as social conditioning, peer pressure, and tension around social acceptance.
This independence allows you to live life on your own terms and forge or pursue your own path.
It's not easy to resist the constantly imposed social expectations but it's well worth it, because that's the best way to meet your own.
This doesn't mean that you shouldn't have role models or that you need to be indifferent to opinions of others, quite the opposite.
But it involves trusting yourself and your intuition, allowing you to make choices with confidence and assertiveness.
You may want to check out also:
3 Biggest Mistakes With Self-acceptance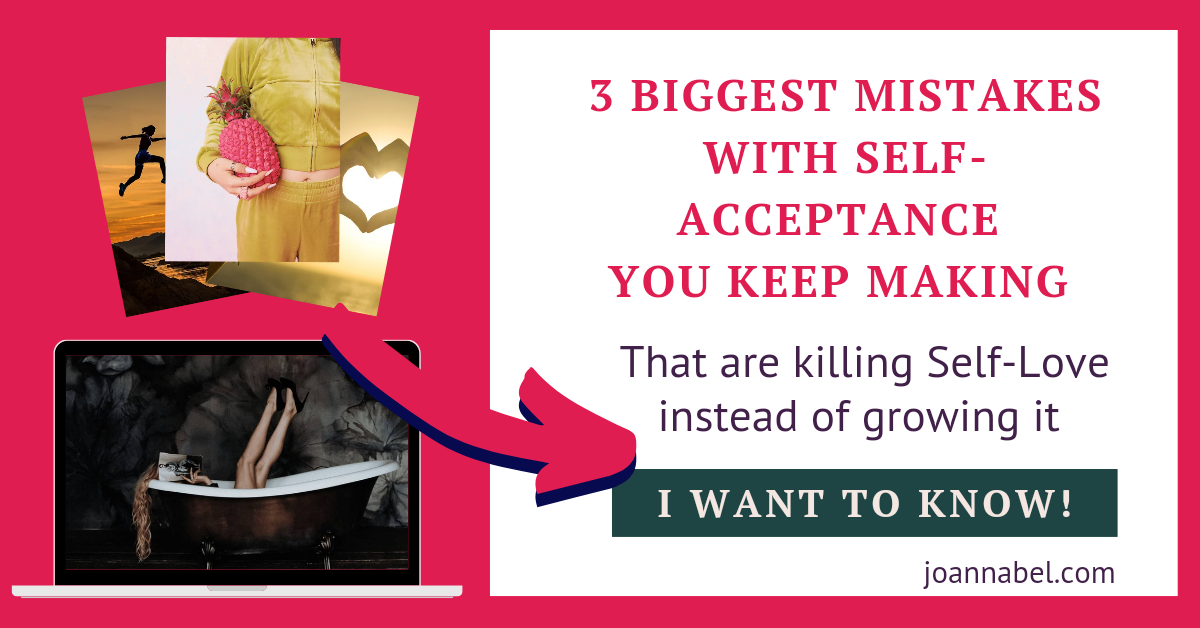 Self-love brings a life lived with purpose, clarifying your passions, identifying what truly matters to you, and making decisions that align with your authentic self.
Additionally, self-love allows you to define and pursue your own version of success, free from external expectations or societal pressures.
If you focus on living with purpose and alignment, you can experience more fulfillment and meaning in your life.
At the same time, with more self-love you're more skilled to respecting your own unique journey and timeline, allowing you to resist and let go of comparisons and judgments, understanding that everyone has their own path to follow.
This way you choose patience, self-acceptance, and the freedom to grow and evolve at your own pace.
#4 EMOTIONAL FREEDOM
Self-love grants you emotional freedom, which means you release yourself from the shackles of self-judgment, guilt, and shame.
By accepting and loving yourself truly, you create space for emotional healing and liberation.
Practicing self-love also involves acknowledging and validating your emotions without judgment, allowing yourself to feel and express a range of emotions, both 'positive' and 'negative'.
By letting them be, you strengthen emotional intelligence, improve emotional regulation, and adopt better coping strategies.
Read also:
#5 INNER PEACE AND SERENITY
Self-love brings about a profound inner peace and serenity, meaning that you get to find stillness and tranquility within yourself, even in the case of challenging external circumstances.
Moreover, by nurturing inner peace, you develop more resilience and the ability to navigate life's challenges with grace.
This is possible because of a solid trust in yourself you have.
So if you focus on nurturing self-compassion and acceptance, you can find solace within yourself and embrace calmness.
#6 INCREASED ASSERTIVENESS
Self-love empowers you to assertively express your needs, desires, and boundaries, equips you with effective communication skills, and the ability to stand up for yourself and grow confidence to advocate for what you believe in.
This can open you up to healthier relationships, better life choices, and more accomplishments that bring true fulfilment instead of reinforcing the urge for external validation after you follow someone else's expectations for your life.
As a result your self-respect grows even stronger.
Self-love relies on self-compassion, the ability to be kind and understanding towards oneself and forgive yourself.
By extending compassion to yourself, you create a supportive and nurturing inner environment.
It means offering yourself the same care, empathy, and support that you would extend to a loved one.
By practicing self-compassion, you build inner strength, resilience, and a gentle attitude towards your own shortcomings and mistakes.
You will probably benefit from:
3 Biggest Mistakes With Self-acceptance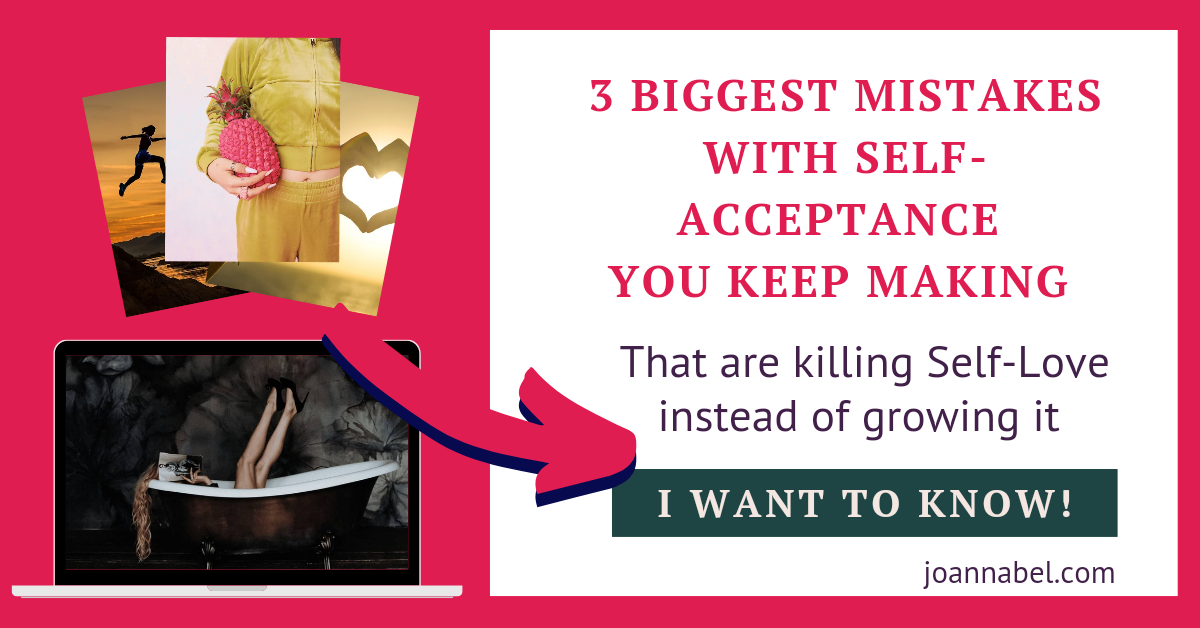 #8 EMBRACING IMPERFECTIONS
Self-love is about embracing imperfection as a beautiful part of being human, which suggests that you need to accept your flaws and shortcomings with compassion and understanding.
By embracing imperfection, you free yourself from the burden of unrealistic expectations and the constant urge for perfection.
Additionally, by giving yourself grace you're likely to improve in any area of life.
Instead of trying to prove that you're good enough by trying to present yourself as perfect, you can celebrate your uniqueness and recognize that it is our imperfections that make us beautifully human.
This way you become more relatable to others and build real connections.
#9 APPRECIATION AND GRATITUDE FOR SELF-GROWTH
Self-love nurtures gratitude for your personal growth journey.
It means appreciating the lessons learned, the challenges overcome, and the person you have become, instead of only being focused on your struggles or even catastrophising around any life inconveniences.
This can help also if you have experienced real life catastrophies or very difficult times and it can help you find meaning in very challenging life circumstances.
By cultivating gratitude for your self-growth, you get to foster a positive and optimistic outlook on life.
#10 EMPOWERED SELF-EXPRESSION
Self-love empowers you to express yourself authentically and assertively, honoring your thoughts, opinions, and creative impulses.
It means honoring your voice and speaking your truth without fear of judgment or rejection or better said despite of it.
By embracing self-expression, you contribute to open and honest communication in your relationships.
Additionally, this contributes to better decision-making as you're communicating your truth freely and richness and diversity of your human experiences.
Before we move to the reason number 11, let me ask you….
ARE YOU READY TO TAKE IT A STEP FURTHER BEYOND JUST HOPING YOU'LL START LOVING YOURSELF SPONTANEOUSLY?
If you, or someone you care about is eager to find a way to positively contribute to the level of self-acceptance and obtain more self-love, consider a program dedicated specifically for this called LIVE BY YOUR OWN RULES by Kristina Mänd-Lakhiani, a serial entrepreneur, speaker, and co-founder of Mindvalley, hosted on Mindvalley platform, the biggest personal development platform and company focused on helping you elevate all areas of life.
Live By Your Own Rules is a self-exploration that leads to self-discovery, self-liberation, and embracing authenticity.
It'll take only 15 minutes of your day over 31 days, where Kristina will guide you through her unique process to shed the light on masks of society, identify your personal truths, and nurture your relationship with themselves.
You'll understand how you've been restrained by societal standards and expectations about who you need to be to be accepted and valued. And this is why self-love has been so far away from you, distant, elusive, or even felt unreachable, but it doesn't have to be anymore.
Instead of being captivated by fabricated societal norms, you'll learn ways to innovate on how you work, love, play, and even fulfill your purpose, define happiness, pleasure, and success according to your own rules and criteria not someone else's you don't even know or care about.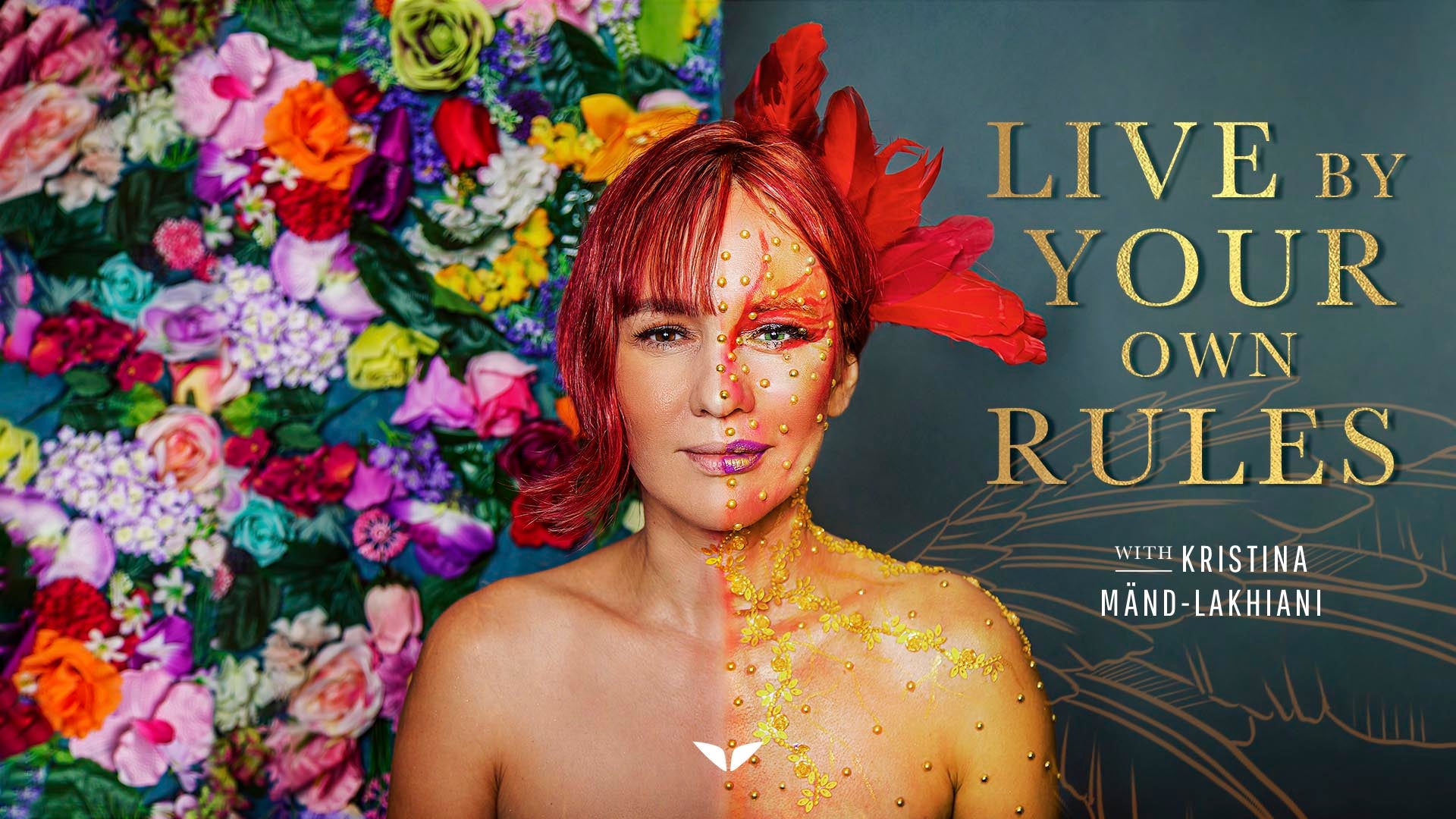 And as your journey brings deeper connection with yourself, you'll begin to accept all parts of yourself, as you live, and express yourself truthfully.
By the end of the program, your relationship with yourself can become so solid that standards of society will never have the jeopardize your authenticity again.
If you want to start the program (called Quest inside the Membership) or you want to give it as a gift to someone, you can do it by getting the Mindvalley membership or buying just this program.
However, keep in mind that the price of the program (and most single programs) covers most of the yearly membership pricing. You get the greatest value for money when you choose to pay the yearly option.
But if you're getting it a gift or you're not ready for a yearly commitment just yet, you can choose a monthly option, and then continue using it if you happen to like it. And I can almost guarantee that you will.
Now, I'll tell you more about the membership.
But before I do, I just want to mention that this program is not the only one that can help them with cultivating self-love. Just using the membership by attending the preferable programs (Quests) will provide progress for you, but I'll mention a few other programs as well (links to the FREE masterclasses):
Unlocking Transcendence, also by Jeffrey Allen 
The Quest For Personal Mastery by Srikumar Rao with a visionary TED speaker and America's #1 MBA lecturer.
Everyday bliss by Paul McKenna a famous hypnotherapist.
Inside this powerful membership, you'll be able to choose from any of the 70+ programs designed for elevating different areas of life, such as relationships, wellness, resilience, career, business, mindfulness, etc.
That's a full personal development journey and transformation that will enable you to elevate your life.
The Quest are delivered by world best known experts, coaches, and trainers that are now collaborating with Mindvalley to bring you the transformation you need in the personal development category of your choice.
If Mindvalley chose them, you can be sure they're the best.
There are 6 categories on the Mindvalley platform:
Mind
Body
Soul
Relationships
Career Growth
Entrepreneurship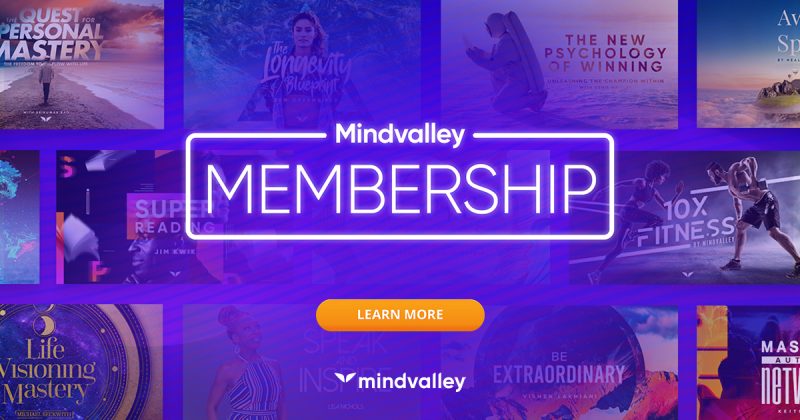 What you can expect once you begin engaging with this platform is:
true self-discovery so that you can start identifying your real preferences, aspirations, goals, and dreams
setting meaningful goals that have the potential to fulfill your need for self-actualization as opposed to only living on someone else's terms and building someone else's dream in order to be accepted by the environment and perceived as successful
liberation from fabricated societal expectation and norms that not only don't serve you, but are in fact representing oppression which is suffocating your soul that only wants you to live in alignment with whom you truly are and not what society expects you to be
to finally awaken your authenticity by letting yourself be visible as opposed to being shy or ashamed of who you are deep down or what you want behind the closed doors
to acquire skills to make life decisions aligned with your core values and true desires coming from the depth of your being
begin stepping into your potential and move towards reaching full potential unique for you and different from anyone else's in the world
become skilled at self-love that holds the key to building the life of your dreams
finally become comfortable in your own skin, doing your own thing, and going where you truly want to go in life
build the life you are proud to call your own and experience lasting fulfilment because your consciousness is so expanded that you don't need to worry about whether things will work out for you ever again, as now you have skills and support to make them work.
And inside the membership, you'll find:
Full access to Mindvalley's entire curriculum of best-in-class programs for transforming every dimension of your life. (60+)
2. Weekly Mindvalley Live sessions featuring today's biggest trainers, bestselling authors, and celebrities.
3. Full access to Mindvalley Meditations, featuring a vast selection of guided and ambient meditation audios for deep inner transformation.
4. Access to Mindvalley's private social network, where you can connect, share wisdom, and grow with fellow members in your city and around the world.
And if you happen to like it and you're considering getting a membership, but you want to know more about it, read: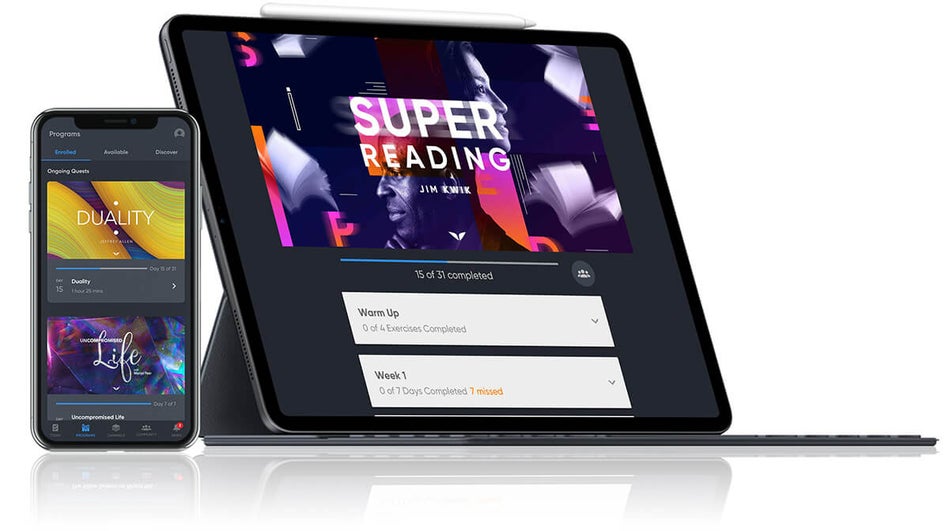 This will be the gift of your life because you'll open the door for amazing transformation and upgrading your life to fit your preference, but now with numerous personal growth tools you can take with you even if you leave the membership, and use for the rest of your time to help you thrive.
This membership brings a community of like-minded people to you, helps you feel connected and will help you heal, besides giving you the chance to level up your life experience.
Additionally, Mindvalley has developed an app that makes it super easy and super convenient to use daily.
I advise you to start your day with Mindvalley meditations or with a lesson of the program of your choice.
Right now you can enjoy Mindvalley at a special price.
#11 EMBRACING VULNERABILITY
Self-love is in positive correlation with being ready to feel vulnerable and show vulnerability as a pathway to growth and connection.
It means being open and honest with yourself and others, sharing your fears, struggles, and desires despite of fear of judgment.
By embracing vulnerability, you create space for authenticity, deep connections, and meaningful experiences.
It means allowing yourself to be seen and heard, even in moments of uncertainty or fear, opening yourself up to deeper connections and a richer emotional life.
#12 CULTIVATING A POSITIVE INNER DIALOGUE
For more self-love you need a more positive and nurturing inner dialogue replacing self-criticism, doubt, and negative self-talk with self-compassion, encouragement, and affirmations.
By cultivating a positive inner dialogue, you build self-confidence, resilience, and a more belief in your own abilities.
Using positive self-affirmation, you can work with your inner critic moving towards replacing self-doubt with self-belief.
This inner transformation fuels self-assurance.
Read also:
Engaging in authentic self-care practices reinforces self-love.
It means listening to your body, mind, and soul and providing them with what they truly need.
But without doing so just for the sake of it or because you are watching what others around you are doing and matching their practices.
That's the most important part because by trying to be where others are means that you are still competing with them and therefore reinforcing insecurity.
It's important to be independent in choosing self-care activities and practices so that you can truly nourish yourself and support your other self-love efforts.
By prioritizing self-care, you replenish your energy, enhance your well-being, and nurture a loving relationship with yourself.
You may be interested in reading also:
#14 EMPHASIS ON SELF-REFLECTION
Self-love encourages regular self-reflection and introspection or taking the time to understand yourself, your emotions, your motives, and motivations.
By embracing self-reflection, you gain:
self-awareness,
insight, and
the ability to make intentional choices that serve your highest good.
#15 NURTURING HEALTHY SELF-ESTEEM
Self-love is closely related to healthy self-esteem and usually people who love themselves have higher self-esteem. This doesn't mean they never feel insecure.
It means that they allow themselves to feel it and move on relying on their strengths, capacity, and potential.
They recognize their worth, embrace their unique qualities, and develop a positive self-image and a strong belief in their abilities.
By recognizing strengths and accomplishments they nurture positive self-image, which can further translate into even more self-assurance and belief in their capabilities.
#16 FORGIVENESS AND RELEASE
Self-love involves practicing forgiveness and release.
It means letting go of past mistakes, regrets, and resentments more easily, giving yourself grace.
This is critical considering that by forgiving yourself and others, you free up mental and emotional space for healing and growth.
#17 THE FOUNDATION FOR HEALTHY RELATIONSHIPS
It all starts with self-love, the bedrock for establishing and nurturing healthy connections with others.
When you genuinely love and accept yourself, you cultivate inner security, self-esteem, and self-worth, which in turn, empowers you to engage in relationships from a place of strength and authenticity, magnifying your ability to both give and receive love.
You have the strength to clearly communicate your limits and expectations and reducing the likelihood of codependency or toxic relationships.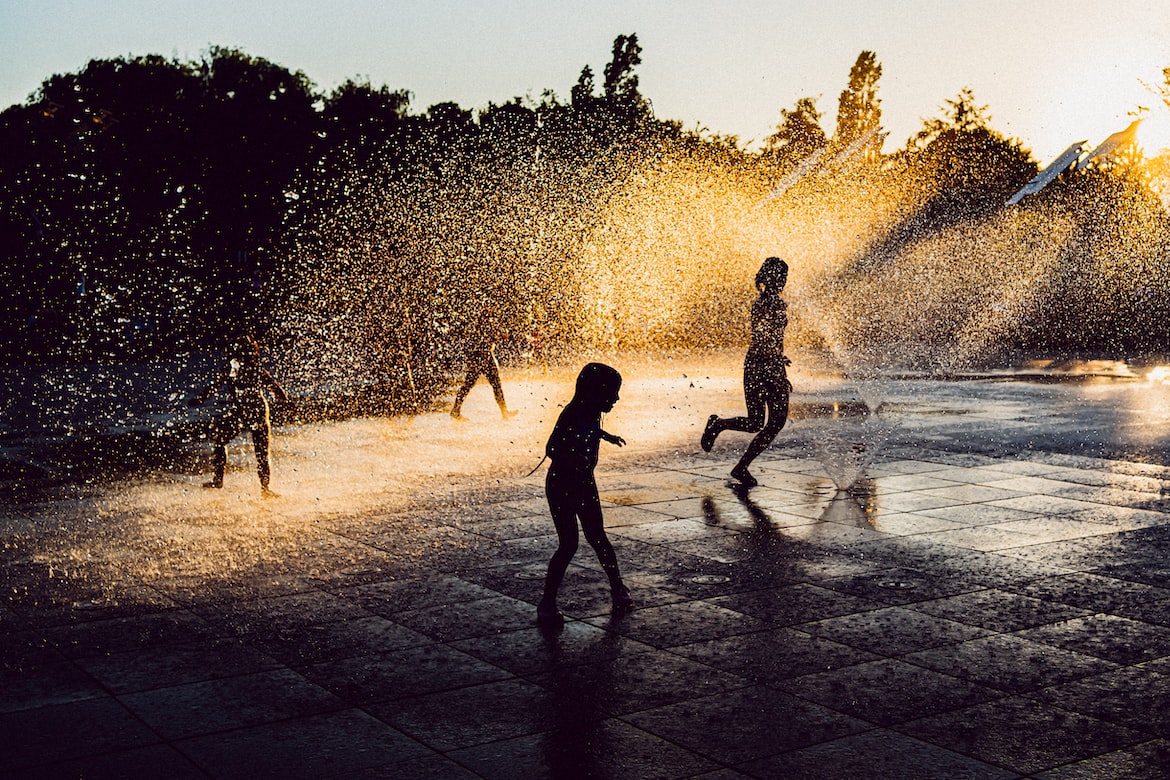 #18 SETTING HEATHY BOUNDARIES
Self-love empowers you to set and maintain healthy boundaries in your relationships, by recognizing your needs and values and assertively communicating them.
If you're not sure, to be assertive means to be firm with your demand and kind with the person with whom you're communicating.
By establishing clear boundaries, you protect your well-being, steer clear of unhealthy dynamics, and foster relationships rooted in mutual respect.
3 Biggest Mistakes With Self-acceptance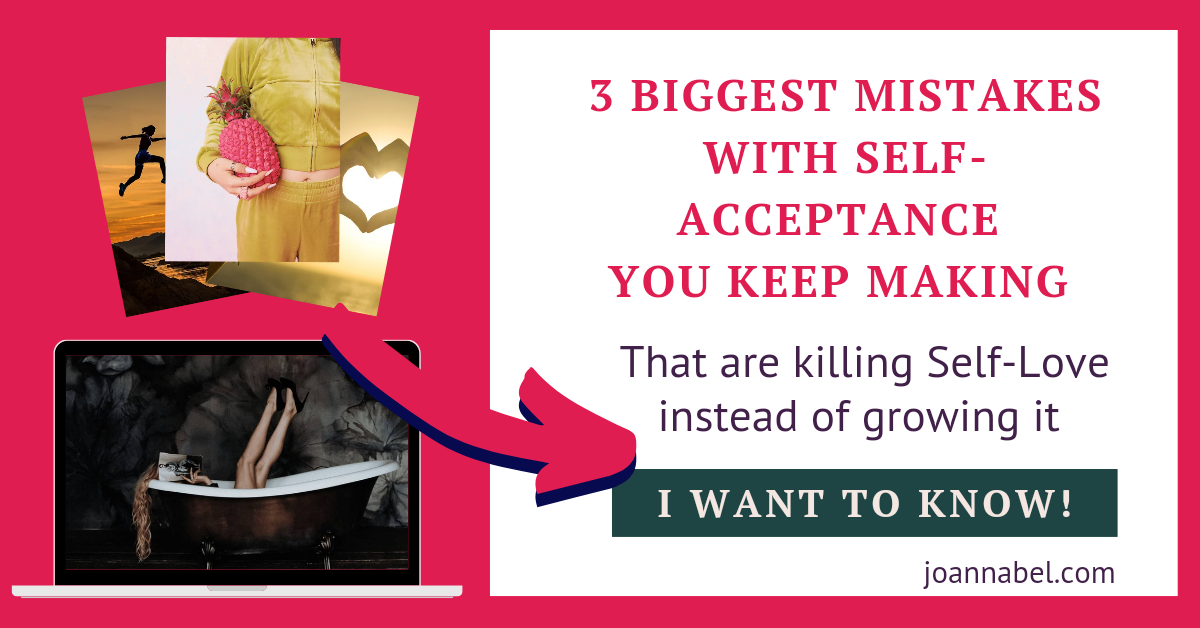 #19 BETTER BOUNDARIES CONCERNING TIME AND ENERGY
Self-love helps you with boundaries around your time and energy with recognition of your limits and prioritizing activities that nourish you.
By setting boundaries, you can prevent burnout, protect your energy, and allocate time for self-care and personal growth.
It also involves finding the right balance between giving and receiving, between taking care of others and taking care of yourself, and between working and enjoying.
#20 BOUNDARY FOR SELF-RESPECT
Self-love establishes a boundary for self-respect. It involves setting clear boundaries that protect your well-being and honor your dignity and means refusing to tolerate mistreatment, disrespect, or abuse from others or yourself.
By valuing yourself, you create a standard for how you deserve to be treated, fostering healthier relationships and avoiding situations that compromise your self-respect.
When you truly love yourself, you recognize your inherent worth and refuse to allow anyone to undermine or diminish it.
This boundary for self-respect results in a surrounding with individuals who appreciate and value you for who you are.
#21 HONORING PERSONAL BOUNDARIES
Self-love includes both honoring your personal boundaries and respecting the boundaries of others, which are equally important.
It means being aware of your limits, saying no when necessary, and communicating your needs and boundaries assertively.
By honoring other peoples boundaries besudes yours, you foster healthy relationships built on mutual respect and understanding.
#22 MINDFULL SELF-CARE
Self-love involves practicing mindful self-care, prioritizing your physical, mental, and emotional well-being.
It can mean listening to your body's needs, nourishing yourself with nutritious food, engaging in regular exercise, getting enough rest, but also engaging in activities that bring you joy and rejuvenation.
This doesn't mean that you don't love yourself if you have periods when all of this is difficult to do.
But you should keep in mind that you should still take care of yourself and instead of losing yourself in taking care of others.
#23 BREAKING THE CYCLE OF STRUGGLE
Self-love can even enable you to break free from unhelpful and even destructive patterns and cycles in your life.
When you love yourself, you are less likely to engage in self-destructive behaviors, and you will bounce back from great struggles more easily because you'll take care of yourself like you need it.
You get to prioritize your well-being and make choices that align with your self-worth because you're more aware that you deserve more, paving the way for a life full of meaning.
#24 RENEWED SELF-DISCOVERY
Self-love will lean onto ongoing self-discovery.
And it will include bringing in more curiosity and exploring new aspects of yourself.
So then you can even expect to unlock hidden potentials because self-discovery opens the door to deeper understanding of who you are.
This will even last a lifetime, as we will never stop getting to know ourselves, not to mention that we're in the process of constant change.
#25 SUSTAINING INNER MOTIVATION
Self-love can fuel your inner motivation because it allows you to tap freely into your desires and dreams and use them as driving forces in your life instead of being attached to social conventions and caving to social pressure.
By sustaining this inner motivation, you stay inspired, focused, and committed to achieving your goals.
You can conclude from this that self-love can fuel your progress and properly your growth more than anything else.
#25 FREEDOM FROM DEPENDENCE ON EXTERNAL VALIDATION
Self-love liberates you from being dependent on seeking validation and approval from external sources.
This freedom allows you to live authentically, guided by your own values and aspirations, rather than conforming to societal expectations. Instead of relying on others to define your worth, you recognize that your value comes from within.
By valuing your own opinion and worth, you become less dependent on others' acceptance or validation a experience real self-acceptance.
This doesn't mean that it's not ok to wish to be seen and recognized.
But that's a different kind if energy and attitude because this way you're free, not trapped in proving you're good enough.
Self-love can play a pivotal role in good mental health and vice versa.
Sometimes lack of self-love hinders mental health problems so it's good to look into this more.
In general, though, prioritizing self-love entails nurturing a compassionate and nurturing relationship with yourself, practicing self-care, setting healthy boundaries, and acknowledging and fulfilling your emotional needs, all of which support mental wellbeing.
By following these practices, you can alleviate stress, feel better about yourself, boost self-esteem, and enhance overall well-being.
You probably want to read also:
Self-love encompasses investing in personal growth and pursuing activities that bring you greater fulfillment not just satisfying basic needs.
By prioritizing meeting your 'more subtle' needs (such as the need for self-actualization) and discovering your true desires, you have the opportunity to follow your passions and interests, develop your talents further, and strive toward meaningful goals that can provide you with the life you desire.
This self-fulfillment contributes to a greater purpose and more satisfaction in life.
#28 EMOTIONAL RESILIENCE
When you practice self-love, you build emotional resilience, which enables you to bounce back from difficult emotions or challenging situations.
That's because you acknowledge your emotions, process them, and develop adaptive strategies to cope with adversity effectively.
Plus, when you genuinely love yourself, you cultivate self-compassion and develop a positive inner dialogue, using setbacks as learning opportunities rather than succumbing to self-criticism or defeat.
Here are a few blog post you may want to check out:
#29 ENHANCED EMOTIONAL WELLBEING
Practicing self-love entails acknowledging and validating your emotions without judgment and guilt tripping.
It means granting yourself permission to feel and express a range of emotions, both pleasent, less pleasent or and unpleasant.
By embracing your emotions, you are more connected to yourself, build emotional intelligence and greater self-awareness, upgrade emotional regulation, and utilize healthier coping strategies.
Speaking of emotional well-being, you may find useful these posts:
#30 HIGHER LIKELIHOOD OF CELEBRATING SMALL VICTORIES
Choosing self-Love means being free to celebrate all victories, while celebrating your small victories and accomplishments along the way reinforces self-love.
It means permitting yourself take the time to acknowledge and appreciate your progress, no matter how small or insignificant it may seem to you or others.
By celebrating small victories, you cultivate a positive mindset, motivation, and a sense of pride in your personal growth. This propels you to grow even more and repeat your successes.
3 Biggest Mistakes With Self-acceptance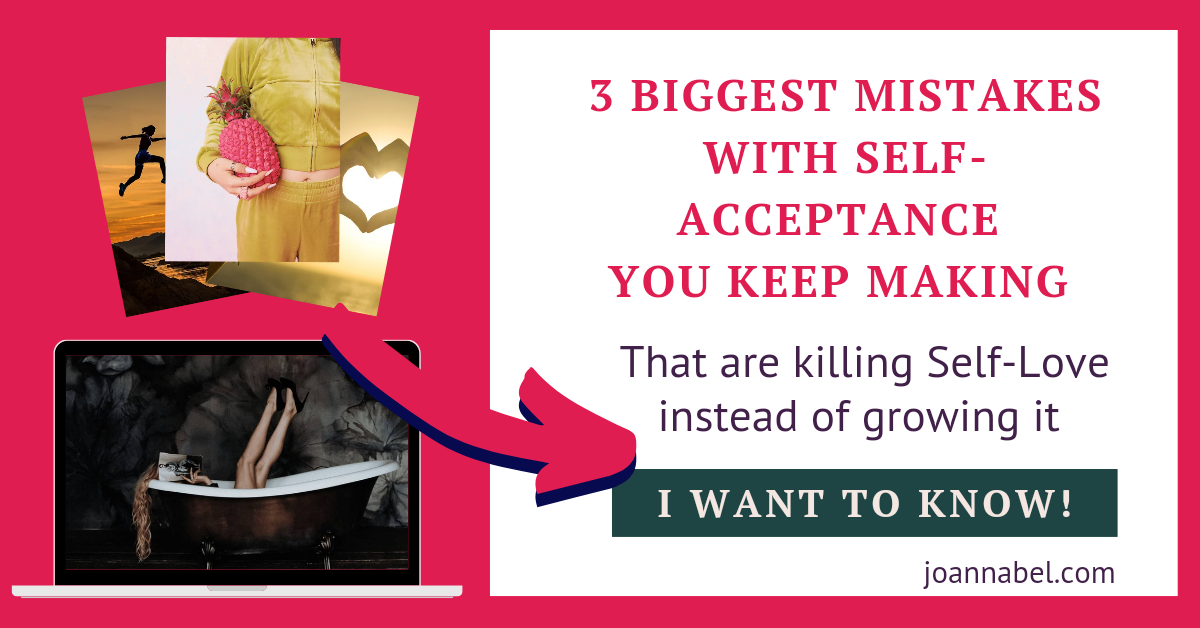 #31 AUTHENTIC, GENUINE CONNECTIONS
Self-love encourages authenticity in relationships, meaning that you don't choose others out of fear or inadequacy but rather because you are making an informed decision.
This doesn't mean just being pragmatic, even though that's a plus; it means that you're being more conscious and less impulsive. With more consciousness, your choices are less likely to be led by unconscious forces inside if you.
By embracing your true self and loving who you are, you get to make better choices about who to let inside and who to leave out because they don't have the capacity to appreciate you for your genuine qualities. 
This authenticity fosters deep and meaningful connections based on mutual understanding, acceptance, and support.
#32 TAKING TIME TO CELEBRATE PERSONAL ACHIEVEMENTS
Self-love encourages you to celebrate your personal achievements, no matter how big or small.
It means acknowledging your accomplishments and giving yourself credit for your hard work and progress.
By celebrating your achievements, you cultivate a positive self-reinforcement loop and inspire yourself to reach for even greater heights.
#33 PERSONAL EMPOWERMENT
Self-love also plays a significant role in personal empowerment.
By recognizing their own worth and value, you are more likely to pursue their dreams, take calculated risks, and embrace new opportunities.
This courage to step outside of zones of familiarity and explore uncharted territories can lead to personal growth, expanded horizons, and a richer life experience.
#34 HEALTHIER LIFESTYLE HABITS
When individuals prioritize self-love, they tend to engage in behaviors that support their overall well-being.
This can include regular exercise, nourishing their bodies with nutritious food, getting enough, adequate rest, and practicing self-care activities.
These concrete lifestyle choices and habits contribute to improved physical health, overall health, increased energy levels, andz greater sense of vitality and improved longevity.
You may become confused because you know that you should accept yourself for whoever you are if you intend to love yourself, and although this is true, that doesn't mean that you shouldn't improve and focus on personal growth.
By doing what it takes to optimize your wellbeing you'll show true love for yourself.
Self-love has to include self-explorations and self-acceptance, which means embracing all aspects of yourself, including your strengths, weaknesses, and imperfections.
Rather than striving for unattainable perfection, self-acceptance allows you to appreciate yourself as a whole, recognizing that you are deserving of love and respect.
This doesn't mean all your actions should be perceived as acceptable if they aren't.
But if you're ready to change, you'll have to start by recognizing who you truly are and accept yourself so that you can move forward making better life choices.
You may be curious to read also: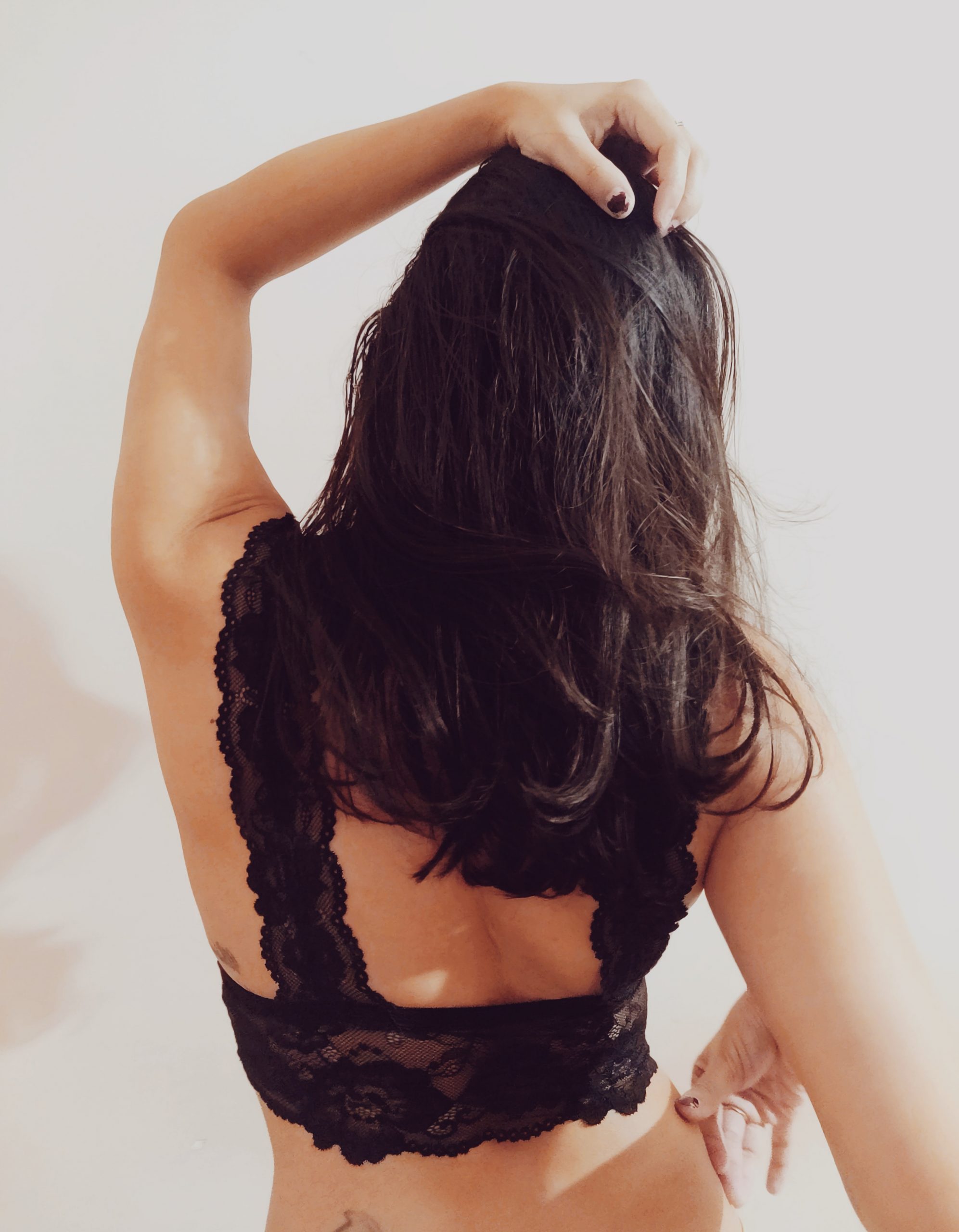 #36 INCREASED PRODUCTIVITY
Once you focus on self-love, you are more likely invest in self-care activities that recharge you.
For instance, knowing how to take good care of yourself, taking time for rest, relaxation, and pursuing hobbies can help prevent burnout and enhances your productivity.
By valuing your well-being, you can maintain a healthy work-life or work-play balance and perform optimally in various aspects of your life.
Plus, if you're a perfectionist and your perfectionism has created procrastinating practices, by loving yourself and being kind to yourself, you get a chance to break the cycle by showing compassion for yourself instead of punishment or rejection.
#37 BETTER RESONATING WITH OTHERS
Self-love enables you to form connections with people who genuinely belong in your life and whose lifestyle is in alignment with your values, interests, and aspirations. 
But additionally, when you love yourself, it's much easier to connect to others since you feel better in your skin, are able to accept yourself and them, and emit an attractive energy that draws like-minded individuals in. 
This can lead to more fulfilling relationships, support systems, and a sense of belonging that's very very important for all of us.
#38 MORE EMPATHY AND COMPASSION FOR OTHERS
When you practice self-love, you develop empathy and understanding for others because you allow yourself the same things first.
Everything starts with kindness towards yourself whenever times are tough and you struggle, permitting yourself to be vulnerable.
From this place you can offer kindness and support to to others without judgment because you get to have real understanding of their position.
#39 OVERCOMING SELF-SABOTAGING PATTERNS
Self-love helps you identify and overcome self-sabotaging behaviors and thought patterns.
For instance, it will include:
recognizing negative self-talk,
recognizing limiting beliefs,
addressing destructive habits.
By choosing self-love you get to replace them with self-compassion, positive, affirmative tone and messaging, and empowering actions.
#40 INSPIRING OTHERS
When you practice self-love, you get to become an inspiration to those around you.
By embodying self-acceptance you motivate others to go on their own journeys of self-love and personal growth, prioritize their own well-being and develop healthy self-love practices.
By being a positive role model like that, you have the opportunity to positively impact the lives of others and contribute to a more loving and compassionate world.
True self-Love leads you to become a positive role model for those who look up to you.
#41 ENHANCED INTUITION AND INNER GUIDANCE
Self-love can facilitate a stronger connection with your intuition or inner wisdom.
With more self-love you listen to yourself more, valuing your own thoughts, feelings, and intuition.
This leads to making decisions that are in alignment with your true self or are more authentic, giving you a chance to follow a fulfilling life path.
You may be interested to enroll in a program that can help with unleashing your intuitive intelligence. Just follow this link to learn more about it.
RELATED:
#42 REDUCED COMPARISON AND ENVY
Self-love helps you embrace your uniqueness and reduce the tendency to compare yourself to others.
It allows you to celebrate your own accomplishments and be genuinely happy for others without feeling envious or inadequate.
Constant comparison to others hides the fear of not being good enough or the fear that you'll be rejected and alone in your corner because you're not doing what 'you're supposed to'. 
When you aren't allowed to express yourself and be yourself, which often happens to kids in families, you may not know who you are or what you want. Plus, you may fear looking inside because you used to feel threatened every time you tried to follow your own path, or 'stray'. 
Now that you're not controlled anymore, you're free to find yourself, and going that route gives you a chance to start feeling more comfortable in your skin, which will reduce your compulsion to compare yourself to others.
#43 GREATER SELF-DISCOVERY
Self-love encourages self-exploration and self-discovery, but at the same time, it cannot exist without them.
By dedicating time to understand your values, passions, and purpose, you can uncover your authentic self and live a life that is aligned with your true desires, lived by your own rules, as opposed to living a life chosen for you.
Read also:
#44 STRENGTHENED INTIMACY AND CONNECTION
Self-love contributes to healthier and more fulfilling intimate relationships because it gives you more chances to create lasting bonds with others.
If you accept and love yourself, you can:
engage in deeper connections with them,
foster intimacy based on authenticity, vulnerability, and
nurture mutual respect.
#45 ENHANCED PROBLEM-SOLVING SKILLS
Self-love contributes to a more empowered or 'positive' mindset and trust in your abilities to overcome any challenges.
If you are ready to bet on yourself you have the confidence in your problem-solving skills.
Feeling powerful and in control, and having strong faith in yourself allows you to approach obstacles with resilience, creativity, and a solution-oriented mindset.
#46 INCREASED CREATIVITY
Self-love nurtures your creative potential because by embracing self-expression, exploring your passions, and allowing yourself to take risks, you tap into your innate creativity.
Letting yourself love yourself leads the way to the freedom to express your unique ideas and perspectives without being paralyzed by the fear of judgment or rejection.
Recommended Resources For You:
Latest Posts:
FINAL THOUGHTS ON SELF-LOVE IS THE BEST LOVE
In summary, the greatness of love for yourself lies in its concrete benefits and profound impact on various aspects of life, which is why many consider self-love the best love.
By embracing self-love, we can experience improved relationships, enhanced mental well-being, personal growth, gratitude, inner peace, autonomy, resilience, emotional well-being, healthy boundaries, lifestyle habits, personal empowerment, positive self-talk, and authentic self-expression.
These tangible outcomes highlight the immense value of self-love in leading a more meaningful, fulfilling life.
Finally, by prioritizing self-love, you inspire and uplift others, creating a ripple effect of love and self-acceptance in the world.
I hope this was helpful to you and that you'll embrace self-love now more than ever.
Keep moving forward and I'll see you in the next post! 👋 Before you go, check out:
3 Biggest Mistakes With Self-acceptance