While others seem to effortlessly exude confidence and self-acceptance, many individuals find themselves grappling with an internal struggle, plagued by self-doubt and a finding self-love don't hard to cultivate.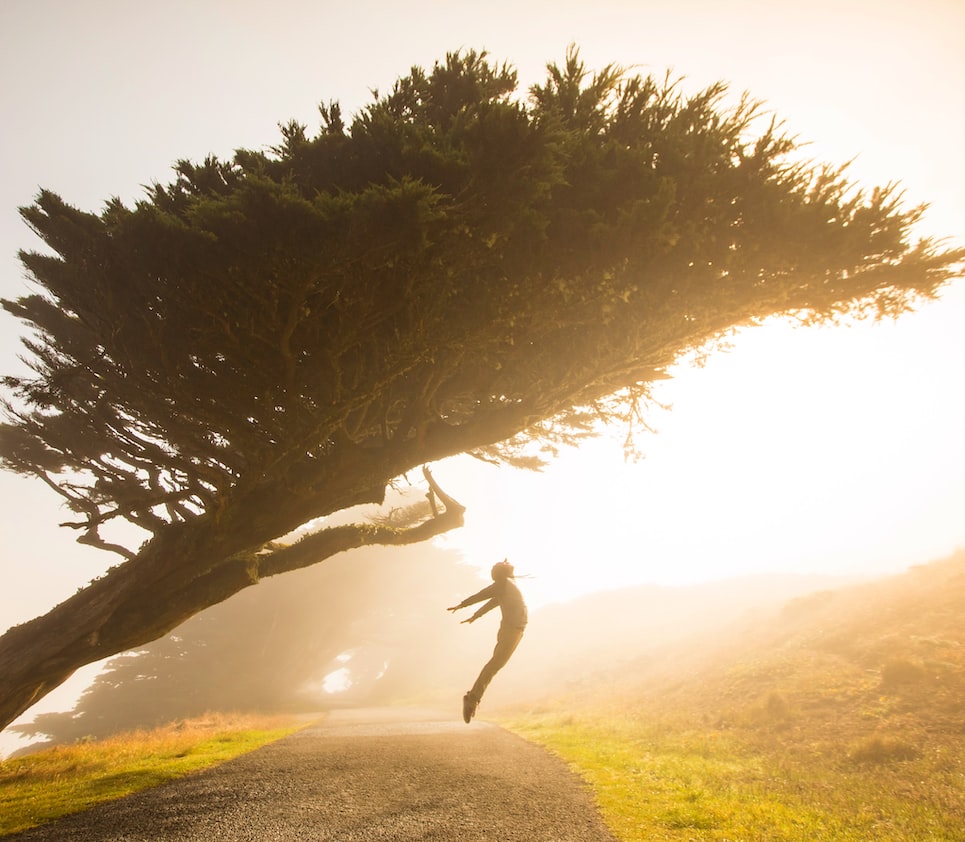 Why Is Self-love So Hard For Me? (6 Probable Reasons)
So if you find yourself questioning why self-love feels like an elusive concept for you, rest assured that you are not alone.
The quest for self-love is not a linear path; it is an intricate and multifaceted process that can be influenced by various factors.
The complexities surrounding this are deeply rooted in our individual experiences, societal expectations and constructs, and the ways in which we perceive ourselves.
Understanding the underlying reasons behind why self-love is challenging for you can serve as a vital step towards a transformative and fulfilling journey of self-acceptance.
Therefore in this post, I'l point to some common factors that may contribute to the difficulty of enjoying the benefits of practicing self-love.
By delving into these aspects, I hope to shed light on the intricacies that hinder your ability to embrace self-love, ultimately guiding you toward a greater understanding of yourself and the steps you can take to nurture a healthier self-relationship.
Let's go through 6 probable reasons why you may find self-love so hard to obtain.
This post has affiliate links which means that we make a commission from qualifying purchases at no additional cost to you. For more information read our Affiliate disclosure.
Note: Even though I am a licensed clinical social worker (LCSW), I am not your licensed clinical social worker (LCSW). This means engaging with our website is not considered a professional social worker and client relationship. This also means you should not consider this information as professional advice. Although we do put in every reasonable effort to provide the most accurate and reliable information, this does not replace professional advice, and you should not rely only on them. You still might need to consult a professional to introduce your particular situation, issue, problem, or position. Read our full Disclaimer here.
WHY IS SELF-LOVE SO HARD FOR ME?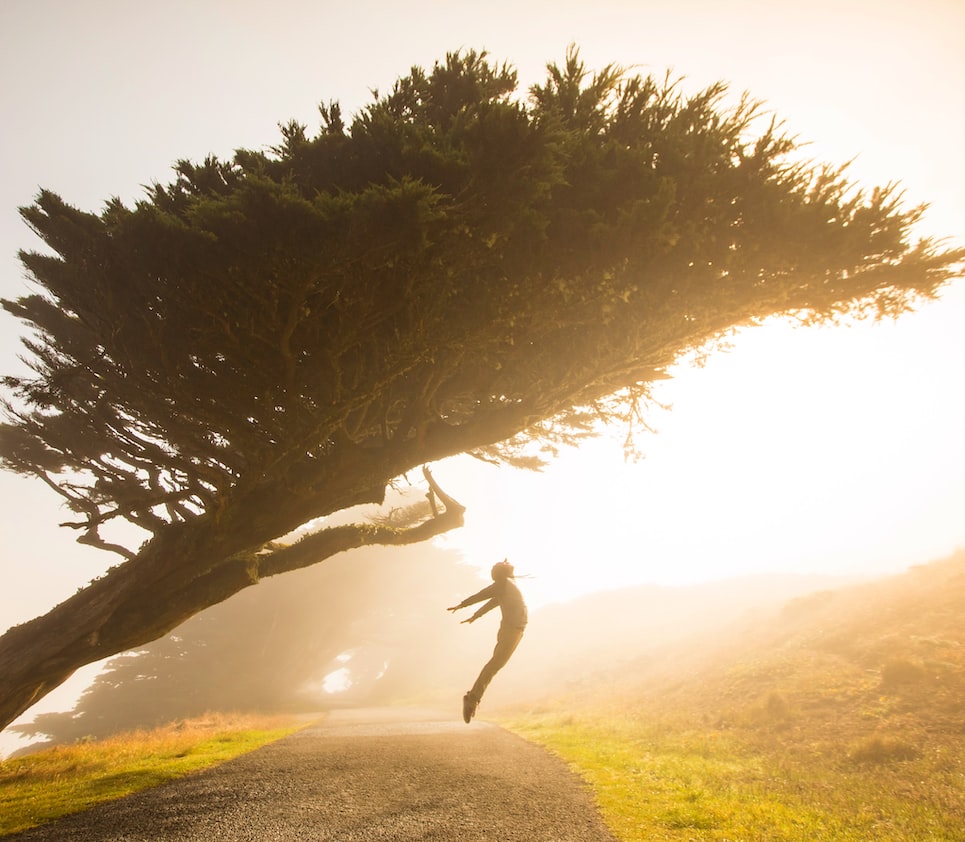 1. YOU WERE OR STILL ARE GETTING NEGATIVE MESSAGES THAT MAKE YOUR SELF-LOVE JOURNEY DIFFICULT
The negative messages you're getting or were getting about who you are make your self-love journey difficult because they undermine your efforts to accept and love yourself.
So even though you do work in your best interests, praise yourself, or appreciate many things about yourself, your environment, or society, with their messaging, actions, and norms, dismiss your characteristics as equally valuable.
Think in terms of racism, agism, gender, sexual orientation, patriarchy, etc.
Before you blame yourself for a lack of self-acceptance, self-appreciation, or self-love, think about the society you grew up in, the environment you live in, and your immediate environment.
And think deeply about:
What messages have you kept getting or are still getting?
What are the existing standards for beauty, worthiness, accomplishment, and success?
Are you allowed to deviate from the rigid societal norms?
Is your "type" accepted as they are?
How are individuality and diversity perceived?
Even though you may get discouraged now because you've come to the realization that who you are isn't understood, allowed, or welcomed, I invite you to not give up and stay hopeful and brave.
I'm saying this because society doesn't have to accept you for you to accept yourself.
Of course, it's hard, but I invite you to not deny yourself the chance to appreciate yourself for who you are regardless of the struggle, hardship or resistance you may feel.
You should always fight for your rights and a better position, but you shouldn't wait for the moment when "everyone" is on board to give yourself the love you deserve.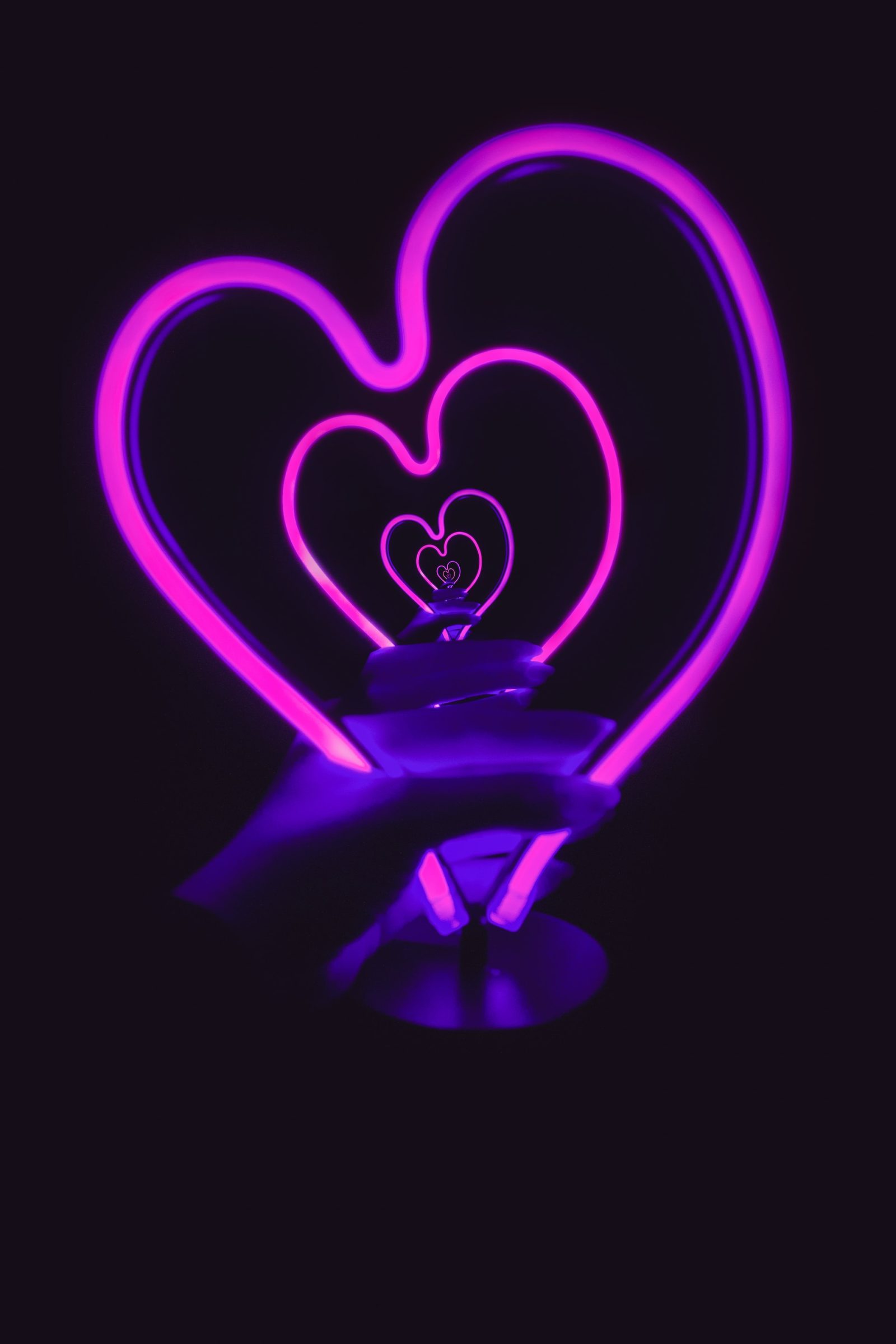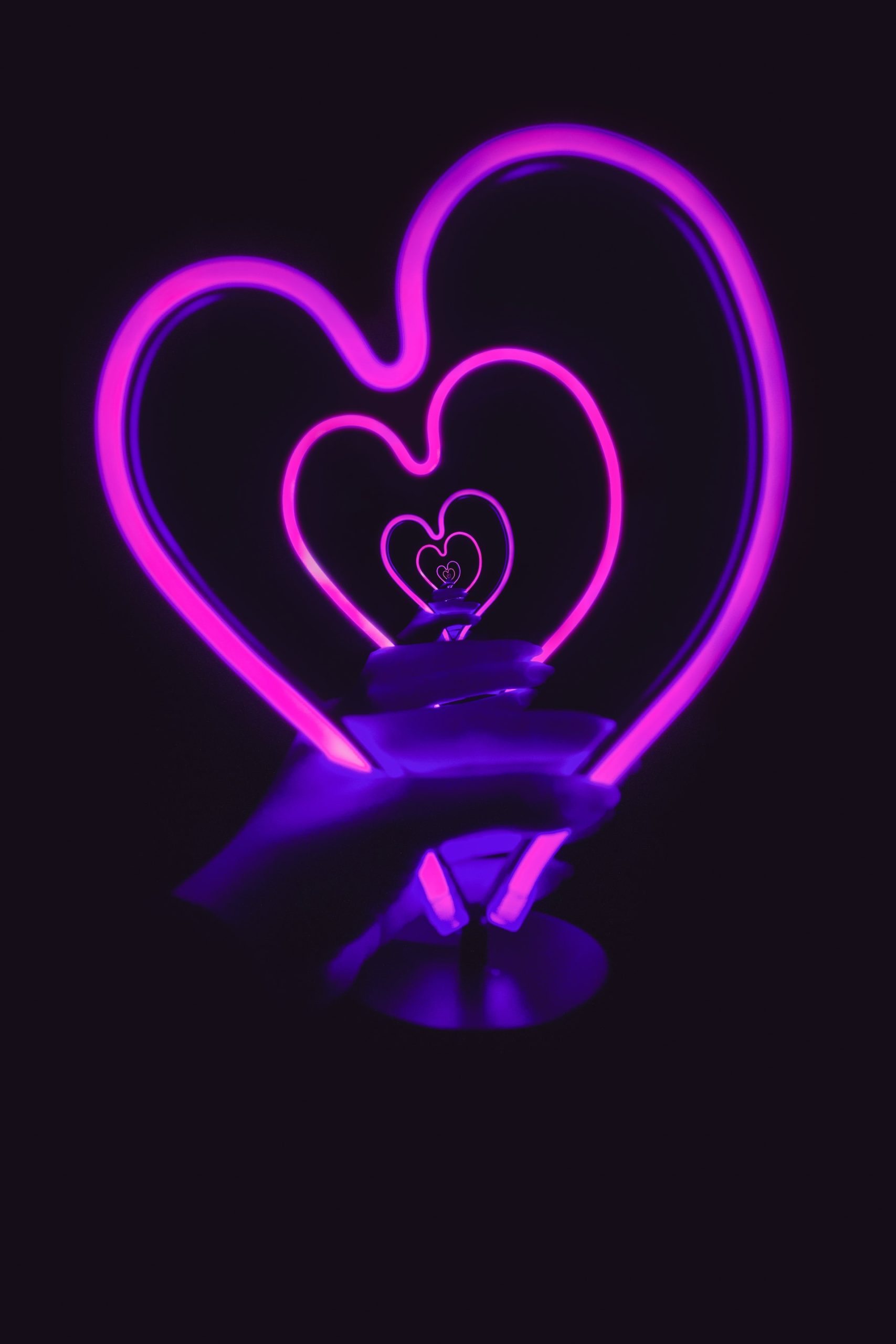 Many or most of us are not lucky to live in an environment that truly respects and appreciates us for who we are and want to be, as they don't know who we are because we are misrepresented or underrepresented.
This is why we shouldn't give them the right to determine what we think and feel about ourselves.
Let yourself be the winner here and love yourself for yourself regardless of what someone else, usually not important to you, thinks or feels about you.
And if you're lucky enough to have a few individuals who truly love and appreciate you, stuck with them a pay attention to their opinions and feelings, and not to the views of those who mean nothing to you or are a simply a societal construct.
If you don't have those folks around you, then love yourself enough to find them and don't give up on your needs and yourself.
You may also be interested in reading: Self-love Journey: 5 Key Questions For You To Begin Now.
2. IT'S HARD FOR YOU TO DECIDE TO GO AGAINST THE NORM
This means that you're behaving as expected and obeying social conditioning.
As a result, even though you have already done all that society expected of you, you still can't find fulfillment, don't know much about yourself, feel like something isn't right, and are even very unsatisfied and lost.
Even though you don't feel good, I'm going to challenge you to think positively about this because it signals that your awakening has begun.
By feeling sh*ty, you're trying to rebel against all that social conditioning and trying to break free from the cage you ended up in, even though you've done everything 'exactly right'.
And that's exactly because you've done everything 'right'! As there's no such thing; this is a construct.
Many people are not in touch with themselves and never experience this, but you have the opportunity to shift everything for yourself, which is amazing, and you should celebrate that you feel sh**ty right now, no matter how ridiculous it may sound to you. 
So if you're finally ready to start going against the norm, you definitely should, but you should do it even if you're not ready.
Just think about whether you want to keep doing everything as you're supposed to or whether you want to have things your way?
Of course, while not endangering anyone, just making your choices, doing your own thing, and doing things in life your way.
YOU MAY ALSO BE INTERESTED IN:
If you're not certain whether you fit this pattern of behavior, just think about (take w piece of paper and explore):
Do I ask (too many) people what they think I should do before I do it?
Am I looking for permission from everyone around me, and unless everyone gets along, I don't do it?
Am I trying to fit in perfectly all the time? To look exactly like others who are "accepted", behave like others, make choices just like others, and live the life as expected?
Am I trying to make others get along with me and with my way of being all the time?
Am I trying to get the approval of everyone before I make a decision in any area of life?
Am I having a hard time even slightly stepping out of what's a standard of being or acting and having a hard time if I don't do what everyone else around me is doing?
If that's you, then it's time for you to start exercising this rebellion and experiencing more authenticity and independence.
Don't try to avoid the 'negative' emotions that you're feeling right now; these are just difficult emotions that you have to go through in order to move away from this position you're in!
Allow them to be and let them propel you to your new reality, in which you'll finally start living a life suitable for you and not some imaginary idea of a life that has nothing to do with your authentic needs, desires, and aspirations!
Instead, start exploring what these are and finding ways to meet them.
3.YOU WEREN'T ALLOWED TO BE AUTHENTIC FROM A YOUNG AGE WHICH IS WHY YOU STILL STRUGGLE WITH IT
If you found yourself in the previous heading, then this also applies to you because the way you're operating right now is a consequence of what you were taught and obligated to do from a young age by your family and society. 
We are all affected by this in at least some way, considering children everywhere are denied the right to participate in decision-making about things that affect them directly and indirectly and are not treated as sovereign humans.
This means that they are not seen and treated as separate from their parents, don't get represented in society, and therefore are only allowed to be passive recipients of adult interventions and decisions.
This suggests that as they are not equals, they shouldn't be allowed initiative, and they should do as they are told because they don't know better and can't be trusted to suggest sound solutions.
That's how it is for children generally, and this is what creates problems later on when they are expected to act independently and yet they hardly ever had a chance to practice that independence and were only allowed to behave as they are told.
3 Biggest Mistakes With Self-acceptance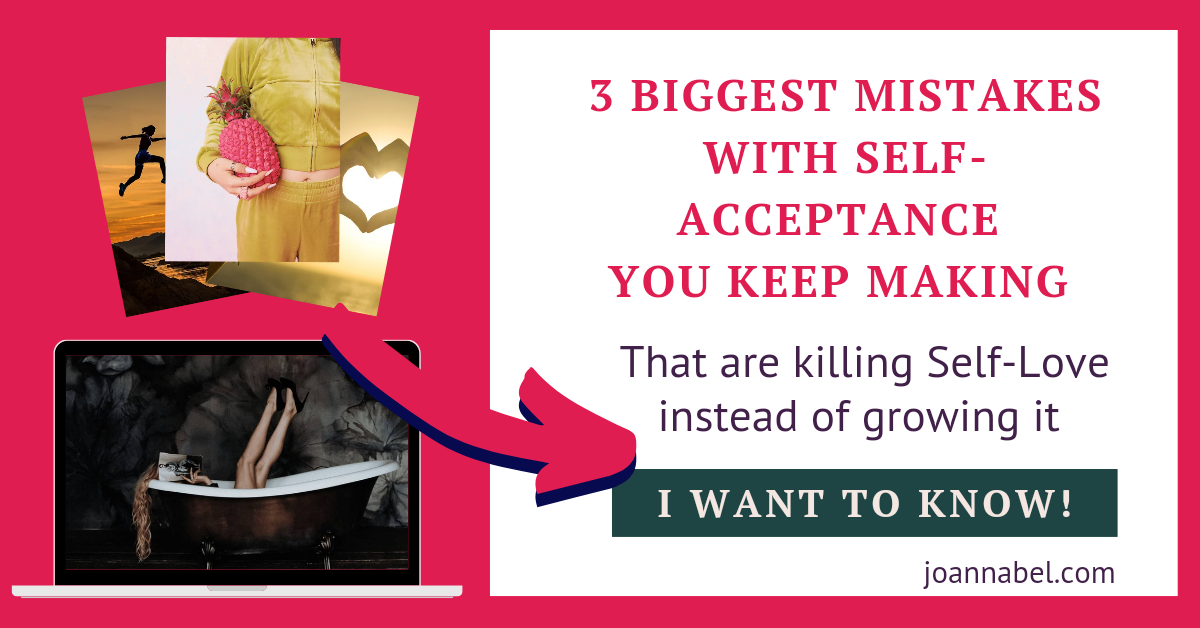 Don't get me wrong; for most families, this is something they had to do, as that's what they knew how to do at the time or were obligated to do.
So I suggest that you focus on how you can help yourself instead of focusing on them. Except, of course, in terms of understanding more about why you operate how you do right now.
Sometimes they simply couldn't do better because they didn't know better and had no support.
What they were probably trying to do was get you to be well-behaved, successful, and reach your full potential, but they went overboard with it and didn't allow you to make a mistake, experiment, do your own thing, or not fit all the norms all the time.
Some of them were even very controlling because they themselves don't allow themselves to make mistakes and not be perfect all the time.
Some of them didn't know how to detect and meet your emotional needs.
Some of them were all alone with so much on their plate that they simply couldn't do it all.
And now you've become someone who:
can't cope with imperfection,
can't make mistakes as they terrify you,
can't act independently as you are not sure what you really want because you're too afraid to look inside as you were never allowed to do so, and 
have a hard time saying no to social pressure and conditioning and be authentic because you were never in a position to do so before.
It's not your fault if you're inauthentic, but the good news is that you can change things.
You can become an authentic person if you start liberating yourself, peace by peace, segment by segment.
You need to practice so that you can begin to see that nothing will happen if you do those things that you were terrified to do because they were forbidden and not accepted.
Go step by step, practice, and be gentle with yourself if things don't go as fast as you hoped, because you're probably having a hard time with perfectionism as well.
Read also:
Speaking of perfectionism…
4. YOU'RE HAVING A HARD TIME WITH SELF-LOVE BECAUSE OF YOUR PERFECTIONISM
If you're a recovering perfectionist, moving forward with self-love might be very tough, even though you are making progress.
And that's because you're used to putting a lot of pressure on yourself and trying to get it right the first time, which is a pretty tough challenge when it comes to self-love, as this is something you should perceive more like a journey, a self-exploratory practice and a tool that brings more and more growth and progress to your life.
It's also hard because you expect yourself to be the best, and you can't really measure your progress here like you would in some other areas because it's more subjective and everyone has their own journey and revelations that happen along the way.
My best tip for you is to give the pressure a nudge and understand that you HAVE to take your time here and have more patience with yourself and your growth goals and to balance your expectations.
This has its timeline and cadence, and you need to accept this if you want the best results in the end.
If you go your usual way, you're more likely to end up at square one because self-love should be able to help tone down the perfectionism, as perfectionism has a protective function in your life.
Underneath it is a belief that you won't be accepted unless you do everything perfectly, ideally, which undermines self-love that relies on self-acceptance.
Which means that unless you really can accept yourself, it's very difficult to make self-love truly beneficial for your life, even if you do happen to make some progress.
For the best results, it would be most beneficial to start gradually dealing with perfectionism, which means finding better coping strategies and taking some time to help yourself in the area of mental health.
Perfectionism usually slows you down and is very tiring, even exhausting, as it takes both too much of your mental and physical power, even though it feels like it would move you forward faster as you're being calculative and careful.
Instead, implement more self-compassion and kindness towards yourself and cut yourself some slack, as this will help your self-love more than any plan or smart calculation you can make.
You may want to check out also:
5. YOU DON'T KNOW ENOUGH ABOUT YOUR TRUE SELF
Even though you probably hear messages like you need to love yourself before you can love others or if you want them to love you, you need to take them in with a little or a lot of caution.
That's because they are implying that you have to become this ideal individual who is ready to give themselves to another person or persons, and unless you are ready and packaged perfectly, you can't even expect or get love.
This is false because before you have experience with yourself and others, you won't know much about yourself, plus you get to change in your relationships because they influence you and you do the same for them.
This is highly logical; just think about how some relationships can affect your self-love and self-acceptance in a negative way.
This means that some other more positive experiences can positively affect it as well.
I'm not saying to sit down and rely on others to fix you.
I'm saying cut yourself some slack and immerse yourself in relationships while being open to learning, growing, adapting, and getting to know yourself more and better.
The growth of self-awareness will never end, as will your growth and progress if you let it!
So if you are very young or not that experienced with many or most things in life, or even if you have many bad experiences, just focus on getting to know yourself a little better through self-exploration and learning from your experience with yourself.
Avoid trying to be perfect or to always get it right because you won't, but do try to learn the important lessons so that you don't end up repeating your mistakes that endanger you over and over again.
Focus on your needs and desires, your characteristics, habits, and patterns along the way so that you get to know yourself better and steer the progress to where you'd like it to go.
3 Biggest Mistakes With Self-acceptance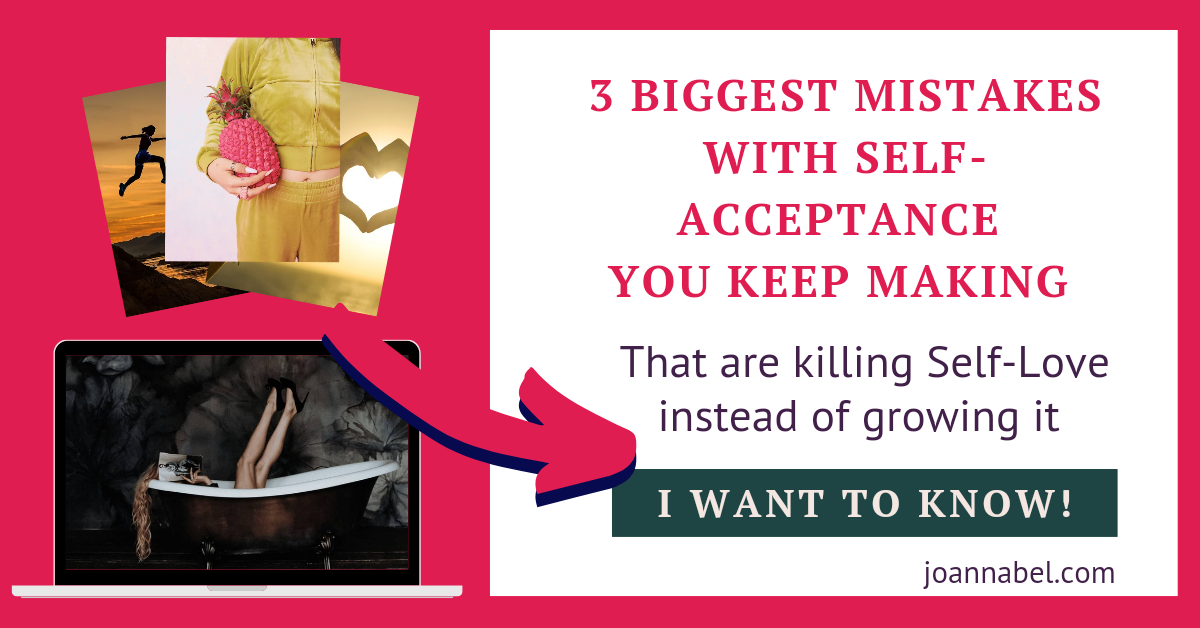 6. IT'S HARD FOR YOU TO MOVE AWAY FROM A FAMILIAR, 'COMFORTABLE' ENVIRONMENT
We are comfortable with things we're familiar with, even though it may happen that they're not good for us, and we know it.
That's because the unfamiliar has become familiar to us, and now we know how to navigate it.
We can even become 'comfortable' with violence, even though it sounds counterintuitive, because we know how to work around it, avoid it, etc.
And because we know how to navigate certain things but don't yet know how to navigate others, we may find it difficult to live better because we're unfamiliar with them.
It's hard for you to trust and try new things that are indeed good for us, even self-love itself.
That's why we may be hesitant to explore ways of living or operating that are obviously better for us.
It's just how our brain and nervous system work as they're trying to protect us, keep us alive and safe.
But not everything that feels familiar and safe is always safe, which is why we need to learn to detect our own biases.
Even though self-love is good for us and we know it, that doesn't mean that it's easy for us to take this path if that path is not yet the 'natural' path for us, no matter how cognitively and intellectually we understand and know it.
So if you don't yet feel like you're comfortable with sellf-love, what you need to understand is that you will be once you make it familiar, which means that you have to start practicing it.
You need to treat it like anything else you didn't know how to do and kept going, trying, and doing over and over again.
You can't expect that it will magically come or appear on its own because you desire it without putting in the necessary effort.
But you should also have a positive outlook on this because the fact that you're not there yet simply means that you're not there YET, but you will be!
If you find that lacking self-love became comfortable for you, start finding ways to make self-love comfortable and welcome in your life now that you know that this is possible if you understand and work with your brain and nervous system not against it.
READY TO TAKE IT A STEP FURTHER?
If you, or someone you care about is eager to find a way to positively contribute to the level of self-acceptance and obtain more self-love, consider a program dedicated specifically for this calle LIVE BY YOUR OWN RULES by Kristina Mänd-Lakhiani, a serial entrepreneur, speaker, and co-founder of Mindvalley, hosted on Mindvalley platform.
Live By Your Own Rules is a self-exploration that leads to self-discovery, self-liberation, and embracing authenticity.
It'll take only 15 minutes of your day over 31 days, where Kristina will guide you through her unique process to shed the light on masks of society, identify your personal truths, and nurture your relationship with themselves.
You'll understand how you've been restrained by societal standards and expectations about who you need to be to be accepted and valued.
Instead of being captivated by fabricated societal norms, you'll learn ways to innovate on how you work, love, play, and even fulfill your purpose, define happiness, pleasure, and success according to your own rules and criteria not someone else's you don't even know or care about.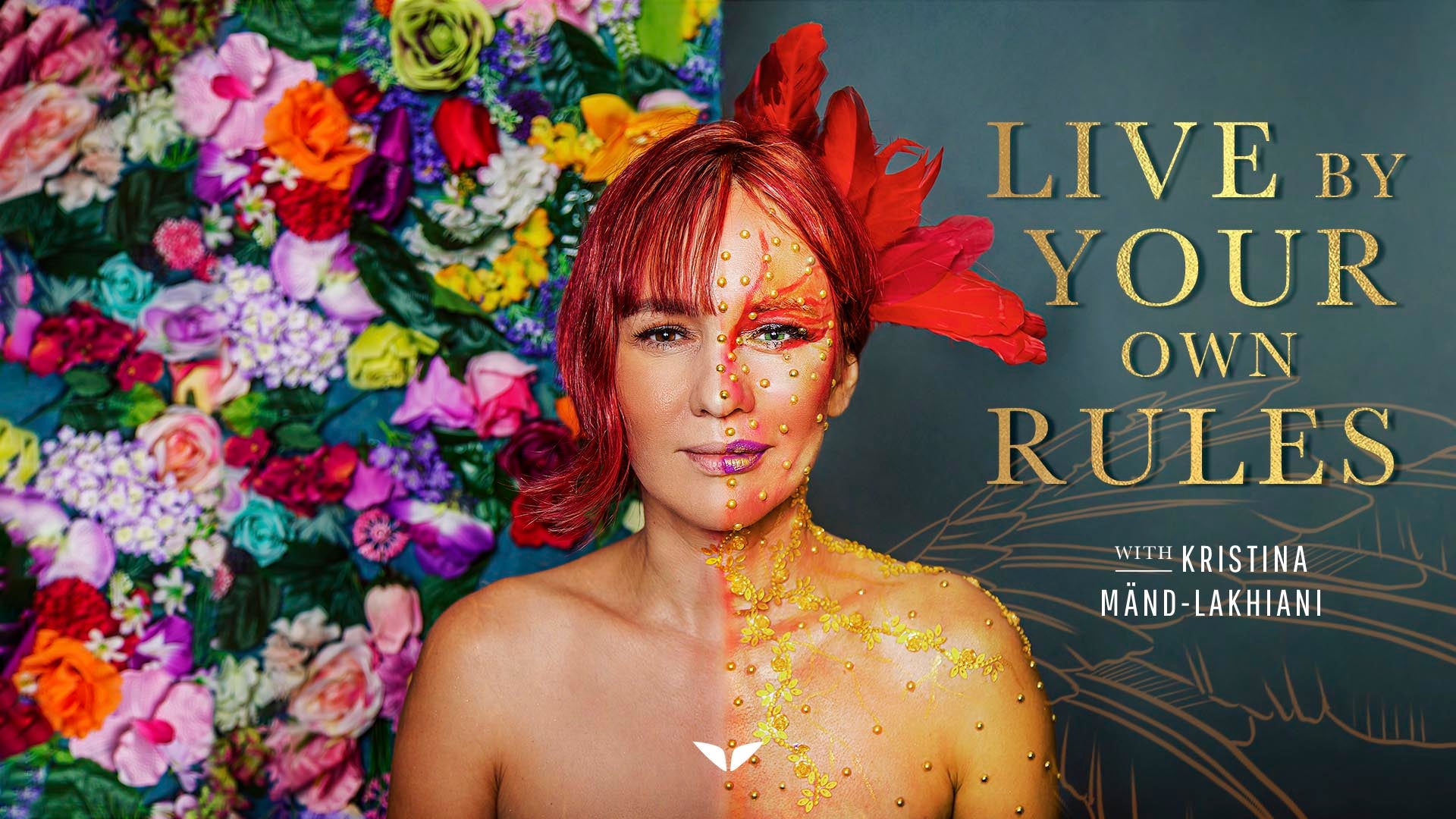 And as your journey brings deeper connection with yourself, you'll begin to accept all parts of yourself, as you live, and express yourself truthfully.
By the end of the Quest, your relationship with yourself can become so solid that standards of society will never have the jeopardize your authenticity again.
If you want to start the program (called Quest inside the Membership) or you want to give it as a gift to someone, you can do it by getting the Mindvalley membership or buying just this program.
But keep in mind that the price of the program (and most single programs) covers most of the yearly membership pricing. You get the greatest value for money when you choose to pay the yearly option.
But if you're getting it a gift or you're not ready for a yearly commitment just yet, you can choose a monthly option, and then continue using it if you happen to like it. And I can almost guarantee that you will.
Now, I'll tell you more about the membership.
But before I do, I just want to mention that this program is not the only one that can help them with cultivating self-love. Just using the membership by attending the preferable Quests will provide progress for you, but I'll mention a few other programs as well (links to the FREE masterclasses):
Unlocking Transcendence, also by Jeffrey Allen 
The Quest For Personal Mastery by Srikumar Rao with a visionary TED speaker and America's #1 MBA lecturer.
Everyday bliss by Paul McKenna a famous hypnotherapist.
Inside this powerful membership, you'll be able to choose from any of the 70+ programs designed for elevating different areas of life, such as relationships, wellness, resilience, career, business, mindfulness, etc.
That's a full personal development journey and transformation.
The Quest are delivered by world best known experts, coaches, and trainers that are now collaborating with Mindvalley to bring you the transformation you need in the personal development category of your choice.
If Mindvalley chose them, you can be sure they're the best.
There are 6 categories on the Mindvalley platform:
Mind
Body
Soul
Relationships
Career Growth
Entrepreneurship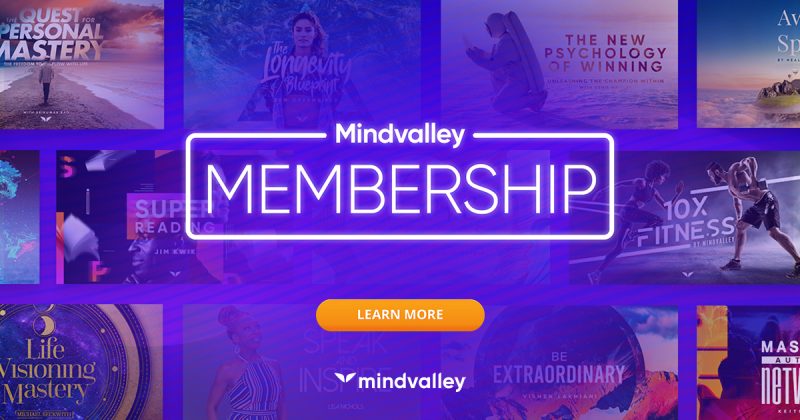 What you can expect once you begin engaging with this platform is:
true self-discovery so that you can start identifying your real preferences, aspirations, goals, and dreams
setting meaningful goals that have the potential to fulfill your need for self-actualization as opposed to only living on someone else's terms and building someone else's dream in order to be accepted by the environment and perceived as successful
liberation from fabricated societal expectation and norms that not only don't serve you, but are in fact representing oppression which is suffocating your soul that only wants you to live in alignment with whom you truly are and not what society expects you to be
to finally awaken your authenticity by letting yourself be visible as opposed to being shy or ashamed of who you are deep down or what you want behind the closed doors
to acquire skills to make life decisions aligned with your core values and true desires coming from the depth of your being
begin stepping into your potential and move towards reaching full potential unique for you and different from anyone else's in the world
become skilled at self-love that holds the key to building the life of your dreams
finally become comfortable in your own skin, doing your own thing, and going where you truly want to go in life
build the life you are proud to call your own and experience lasting fulfilment because your consciousness is so expanded that you don't need to worry about whether things will work out for you ever again, as now you have skills and support to make them work.
And inside the membership, you'll find:
Full access to Mindvalley's entire curriculum of best-in-class programs for transforming every dimension of your life. (100+)
2. Weekly Mindvalley Live sessions featuring today's biggest trainers, bestselling authors, and celebrities.
3. Full access to Mindvalley Meditations, featuring a vast selection of guided and ambient meditation audios for deep inner transformation.
4. Access to Mindvalley's private social network, where you can connect, share wisdom, and grow with fellow members in your city and around the world.
And if you happen to like it and you're considering getting a membership, but you want to know more about it, read: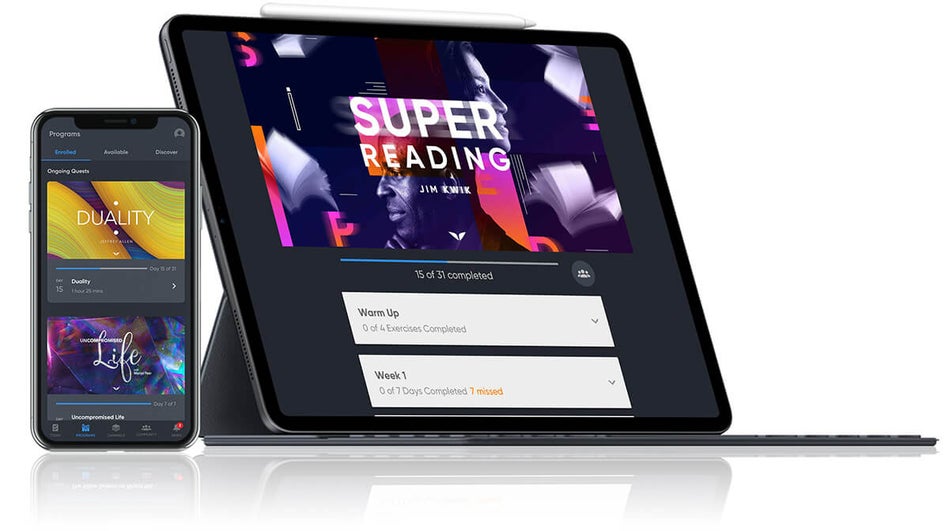 This will be the gift of your life because you'll open the door for amazing transformation and upgrading your life to fit your preference, but now with numerous personal growth tools you can take with you even if you leave the membership, and use for the rest of your time to help you thrive.
This membership brings a community of like-minded people to you, helps you feel connected and will help you heal, besides giving you the chance to level up your life experience.
Additionally, Mindvalley has developed an app that makes it super easy and super convenient to use daily.
I advise you to start your day with Mindvalley meditations or with a lesson of the program of your choice.
Right now you can enjoy Mindvalley at a special price.
NOTE: If you experienced mental health problems I recommend to consult a mental health professional alongside programs or other educational resources like these.
You may also be curious to read:
Latest Post
Recommended Resources For You:
FINAL THOUGHTS ON WHY SELF-LOVE IS SO HARD
In a world that often encourages self-criticism and comparison, the pursuit of self-love can feel like an uphill battle.
However, understanding why self-love is so hard and challenging for you is the first step towards transforming your relationship with yourself.
By recognizing the complexities that hinder your ability to embrace self-love, you gain the power to break free from unuseful patterns and enjoy on your unique journey of self-acceptance and growth.
Throughout this post, we explored various factors that may contribute to the difficulty of practicing self-love.
We discussed the disaffirmative messages you keep getting, the influence of past experiences and conditioning, the impact of perfectionism, importance of knowing your tru self, and the impact of zone of familiarity on making progress with self-love.
And I hope you were able to find the reasons why self-love is so hard for you among them.
Stay aware that self-love is not an overnight achievement but a continuous process of self-discovery and growth, that requires your patience, self-compassion, and a commitment to your well-being.
So be kind to yourself as you navigate this journey, understanding that setbacks and moments of self-doubt are natural. And lean onto the power of self-reflection and mindfulness, allowing yourself the space to explore your emotions, needs, and desires.
Consider seeking out resources such as programs, books, journals, podcasts, or therapy that can provide guidance and insight into cultivating self-acceptance.
You have the strength to silence your inner critic, heal past wounds, and step into your authentic self.
Stay strong and I'll see you in the next post! 👋 Here is one:
3 Biggest Mistakes With Self-acceptance