For you to be able to choose self-love in your life, you need to first understand what it is, how it can be achieved, and kill all the noise around it that's stopping so many people from experiencing and nurturing it. This is why we'll explore the meaning of self-love in this post together.
Self-Love Meaning: Misconceptions Shattered
What causes the noise are so many misconceptions, prejudice, and misinformation about it and around it.
Therefore, this post is dedicated to shattering them so there's nothing else in your way for pursuing self-love in your precious life.
These common misconceptions are probably the biggest obstacle because they push people towards guilt and self-doubt and stop them from receiving all the benefits of self-love and these benefits are countless!
If you've found yourself in the last few sentences, then I suggest you stay with me until the end of this post so you get the encouragement and inspiration to dedicate your efforts to loving yourself more.
At the end of the post, I'll be also pointing out the link between good parenting and self-love.
And if you want to know how to start expanding your self-love I suggest you read my blog post 5 Questions for Your Self-love to Blossom after this one.
Plus, near the end of this post I've included a personal recommendation for those who are serious about increasing self-acceptance and self-love, and what you'll need to do is dedicate 15-20 minutes of your day to follow the framework that will bring in self-discovery, self-liberation and a path to real authenticity.
Let's dive in!
Note: Even though I am a licensed clinical social worker (LCSW), I am not your licensed clinical social worker (LCSW). This means engaging with our website is not considered a professional social worker and client relationship. This also means you should not consider this information as professional advice. Although we do put in every reasonable effort to provide the most accurate and reliable information, this does not replace professional advice, and you should not rely only on them. You still might need to consult a professional to introduce your particular situation, issue, problem, or position. Read our full Disclaimer here.
This post has affiliate links which means that we make a commission from qualifying purchases at no additional cost to you. For more information read our Affiliate disclosure.
SELF-LOVE MEANING
Self-love is a skill, path, and a tool that helps you uncover your deepest authentic desires, meet your true needs in order to take care of yourself in a balanced way and provide well-being for yourself. But without exploit of others and their well-being or endangering their human and other rights.
So while "addressing" your needs you're being responsive to the needs of others, too.
Self-love is not uniform, because the expression of self-love can be distinctive in different cultures.
This means people can take care of themselves unequally and this can still be considered self-love.
The main focus here is:
that you stop sacrificing your well-being, mental health, and physical health so you please others
that you support and encourage yourself to take care of your body and physical health, mental health, and personal development
by setting the boundaries for yourself and others that interact with you so it's comfortable to you but it's responsive to the needs of others involved.
Pleasing others often comes from having the urge to prove to them that you're nice, good, kind, or worthy. Or from feeling obligated to do so.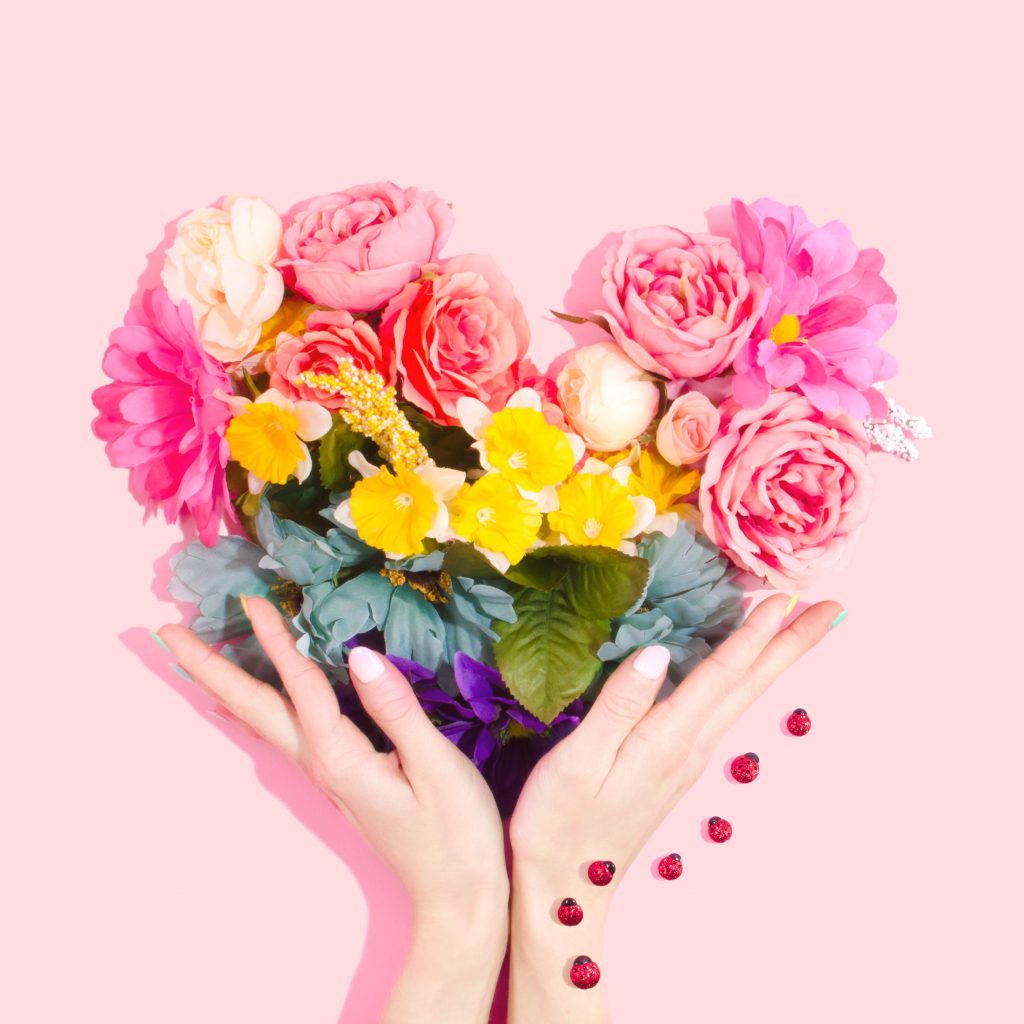 The thing to remember is that this isn't your fault and you deserve and can live better.
Society often creates constructs where you as an individual can be positioned as less valuable because of some of your choices, identities, or characteristics.
It's often enough that you're a woman, for example, not to mention marginalized groups in one society.
And the more rigid (authoritarian/autocratic) the society the worse and more toxic it can get. So you're not broken, this is simply a logical consequence.
But that shouldn't stop you from reaching a "happier" place.
Of course, there could be more reasons why you're having difficulties with cultivating self-love. For example, painful experiences, abusive relationships, or lack of positive role models.
If you find that self-love is hard for you and you want to know why, read my post that unravels 6 reasons why self-love may be so hard for you: Why Is Self-love So Hard For Me? (6 Probable Reasons)
But more than focusing on what brought us there, it's important to orient towards getting out of feeling stuck or exhausted.
If you'd like to explore self-love in more detail, I have a more in-depth post on What is Self-Love and How to Start Loving Yourself that will tell you how you actually meet your needs while being responsive to the needs of others, at the same time.
YOU MAY ALSO LIKE:
WHAT SELF-LOVE IS NOT?
This topic often isn't explored thoroughly, and you even might end up with an idea of where self-love is when you satisfy your every need all the time, regardless of how anyone feels or what anyone thinks, but that is not self-love. At the bare minimum that's selfishness, and selfishness isn't self-love.
It's usually an indicator that you may lack self-love.
You know the people that use others, deceive to get what they want, hurt everyone in their way to gain resources, success, or meet their needs?
When they take care only of their needs that shouldn't be wrongly associated with self-love.
That's associated with selfishness, a lack of social/communication skills (like empathy), a lack of sense of morality, and prosocial values and behavior.
Sometimes even with antisocial behavior and destructive behavior. And with a lack of self-love too.
Destructive behavior can't come from a safe, fulfilling, or peaceful place.
Of course, not every destructive behavior is a bad sign or a bad thing, considering sometimes this can be a logical response to a challenging situation.
Let's see what's in conflict with self-love:
Selfishness
Excessive egoism
Overly compensating
Lack of empathy
Lack of self-respect
Chronic insecurity in yourself
Chronic low self-esteem and chronic lack of confidence
Unbalanced dependence on the approval of others and their opinions
Unbalanced dependence on dominant social convention and standards, etc.
The reason why these don't go together with self-love is they are dependent on external validation, and they're creating a false positive self-image. So here positive self-images only exist when they're validated externally.
This doesn't mean that "balanced" levels of all of these characteristics are issues.
It's completely fine and welcome to face insecurities, to compensate, to care about other people's opinions. Especially when they're important to you, considering you're a social being and live off of social interactions.
What can also happen is that you have a period where you can act selfish, egocentric, show less empathy, etc. Because you might need to focus on yourself only after some crisis, or big change, or can be a phase in your personal development.
This doesn't mean anything bad, it's just something that you're going through.
The problem is when this is not just a phase or a logical or natural process or consequence but rather a pattern of behavior and functioning. And when you do nothing or very little to make progress towards a more adjusted lifestyle.
Recommended For You:
Self-love is important if you want to have a healthy, supportive connection with yourself and other people, too.
The reason for this is the fact that having love for yourself helps you meet your needs better. Which means you know how to take care of yourself better in general.
This leads to better decision-making and more self-esteem.
And when you know what you need, then you tend to form quality and functional relationships as opposed to toxic ones.
Lack of self-love can result in bad habits or a bad lifestyle, troubling personal and professional relationships, physical or mental health problems, etc.
If you're interested in learning what are the 5 essential reasons why is loving yourself important, here is the link to my blog post that covers this.
WHY IS SELF-LOVE IMPORTANT IN A RELATIONSHIP?
Self-love can be extremely important in any type of relationship, so in intimate partnerships, friendships, or professional relations.
Firstly, it ensures that you'll set comfortable (flexible) boundaries between you and the others.
This reduces the probability of someone being abusive to you, overstepping the boundaries, taking advantage of you, and similar. It's simply because this way they know what you won't let anyone do to you when in a relation to you.
Having set proper boundaries will even ensure some people that are prone to exploit others bypass you or leave you. Either as friends, partners, or colleagues. It is not a shield but it's pretty effective still.
And the more aware of your value (worthiness) you are, the more you're likely to protect it in the best way.
Secondly, when your identity is solidified you feel better about yourself, about your place in the world, and your worthiness, so your self-love gets to be more rounded.
With more rounded self-love and more sense of your personal worthiness, you're more aware of what you need as well as what you don't want or need, so then you'll be likely to form and have better relationships.
This shouldn't be understood as "If I don't love myself I can't love others or they can't love me." Or assuming that before you are certain that you love yourself yoy should stay away from relationships.
Through these relationships we:
get to know ourselves more,
learn how to be with others,
have our characteristics reflected back at us, as well as
evolve, especially if we become more self-aware along the way.
Recommended Product:

Unfuck Your Boundaries: Build Better Relationships Through Consent, Communication, and Expressing Your Needs (5-minute Therapy)
How to Be Accountable Workbook: Take Responsibility to Change Your Behavior, Boundaries, & Relationships (5-Minute Therapy)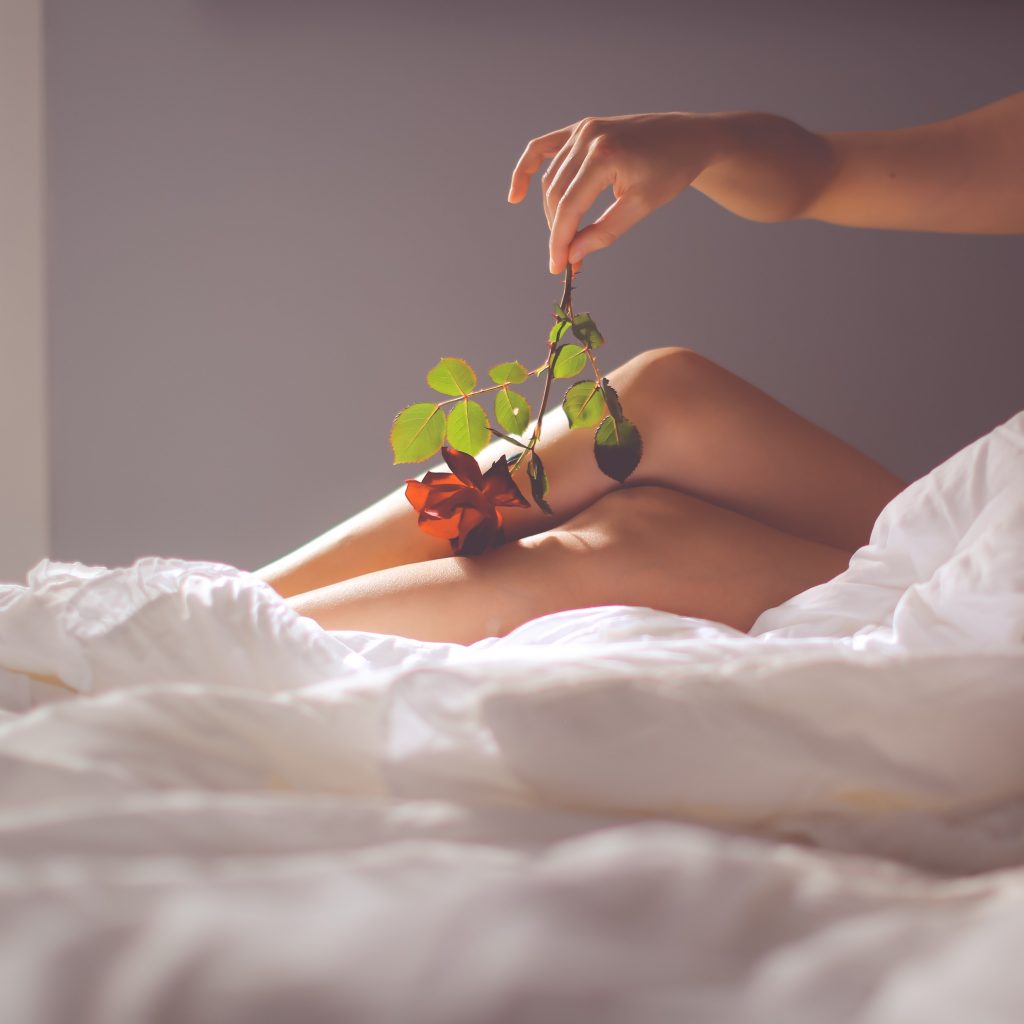 And finally, with more love for yourself comes more balanced independence. Because more self-love means more self-esteem, and more self-esteem means less dependence on others, their help, or their approval.
This is important because nobody should carry the baggage for being your only source of satisfaction or happiness. And this happens to people when they skip their personal development and jump to dependence on external factors, including relationships, partners, work, kids, etc.
It sure looks easier to do it like that now, but later in life, this choice can become your imprisonment.
Also, the more balanced your independence is, the more space you'll give your kids to be allowed to a rising and evolving independence and autonomy as they grow.
Then you'll have much better relationships with them.
SELF-LOVE AND SELF-ESTEEM
These two are close-knit because with more self-love there's more self-esteem. I mentioned this already, but let's explore it a little deeper.
Self-esteem comes from feeling good in your skin, accepting every part of who you are, so you can change the aspects you've found that call for change, to be able to progress and transform. As a result, you love yourself more.
But it also goes the other way around, so circular – you learn how to love yourself more, and as an outcome, your self-esteem is growing. Because you can rely on yourself and trust your ability to become the "best" version of yourself.
(This term is widely used but I don't like it because it suggests you need to become someone else, which is not true. So it's better to say to become who you want to be or to be yourself more.)
Self-esteem doesn't come from being perfect, because that's not true self-esteem.
And all of us see this the second we don't look so perfect, or when we become not so perfect in the eyes of others.
True self-esteem comes from a strong identity and solid sense of self, and also from going where we need to go in life authentically. So choosing our own way, and not copying others to avoid uncertainty or the risk of being unaccepted.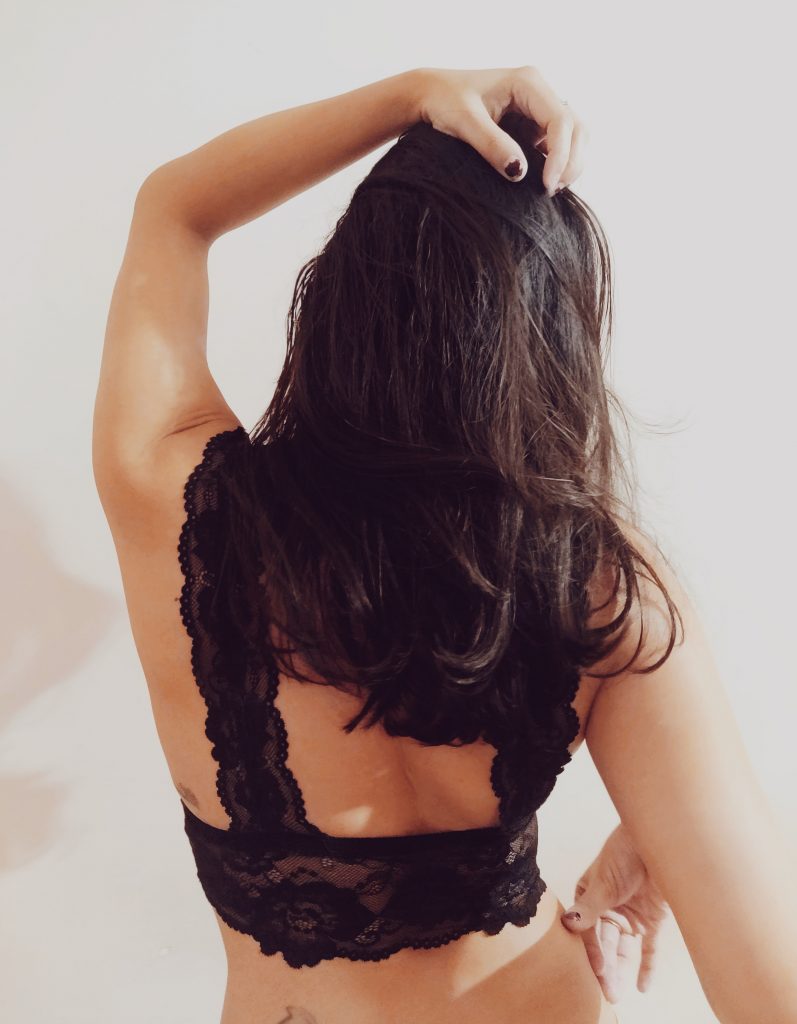 The more self-esteem, the less you're likely to follow and copy others. And you'll be less prone to blindly or frightenedly following social convention and standards.
And also you'll be less prone to pleasing others or being too dependent on their opinion.
Of course, this doesn't mean that you couldn't care less what others think. This simply means you're not attached to it too closely.
When our identity is strong and we're more centered, we tend to be more authentic and more independent. Then we make better decisions and over time we get more and more confident due to our more and more skilled decision-making.
Related:
When you practice self-love the way it's right for you, you start being more compassionate with yourself. Also, being compassionate with yourself is the way to increase self-love.
If you see that you need to focus on self-compasion, find a self-love workbook that can help, right here: 10 Best Self-love Workbooks for breaking free from self-judgement through self-compasion and self-acceptance.
What usually happens when we're facing difficulties with self-love is that we're strict with ourselves.
And it's unbelievable, considering at the same time we're usually compassionate with all the others that are close to us!
So we tell them to be kind to themselves, while we're being extra harsh to ourselves. Even in the exact same situations that we were asked to comment for them.
Do you have experience with this? I bet you do.
So next time you start with negative self-talk, you stop for a second and think about what would you say to your friend if they were in your shoes at that moment.
When you see the difference, consider talking to yourself the way you would to a friend. This will move your self-love to the next level.
The key is to understand that even if you don't like things that you did or that you do, you find a way to accept different parts of yourself.
Especially the ones you don't like because this is the beginning of the way to changing them.
And of course, to continue working on changing them so you get where you want to go. Or simply stop with some things or practices.
So then even if it's not going the way you'd like or you relapse, you're still compassionate with yourself and nurture your way to your goal this way.
Don't have enough time but really want to dig into common Self-love Misconceptions? If you'd like to take it with you get it as a print-friendly pdf with no interruptions on page. Plus you'll become a direct supporter of this blog.
WHAT IS THE SECRET TO SELF-LOVE?
The secret to self-love is a balance between meeting your needs and responding to the needs of others.
Being ignorant or neglectful to the needs of those you have continual interaction with, doesn't speak highly of your self-love. Because when your relationships aren't functional that can be in relation to the level of your self-love and self-respect.
And you'll continue to feel unsatisfied because this way it's hard to feel successful in any of your relationships. Which will additionally affect the respect and love you have for yourself in a negative way.
This is one side of the spectrum. And on the opposite side, we could position ignoring and neglecting your needs and always behaving like a servant to others. This also doesn't speak highly of your self-love.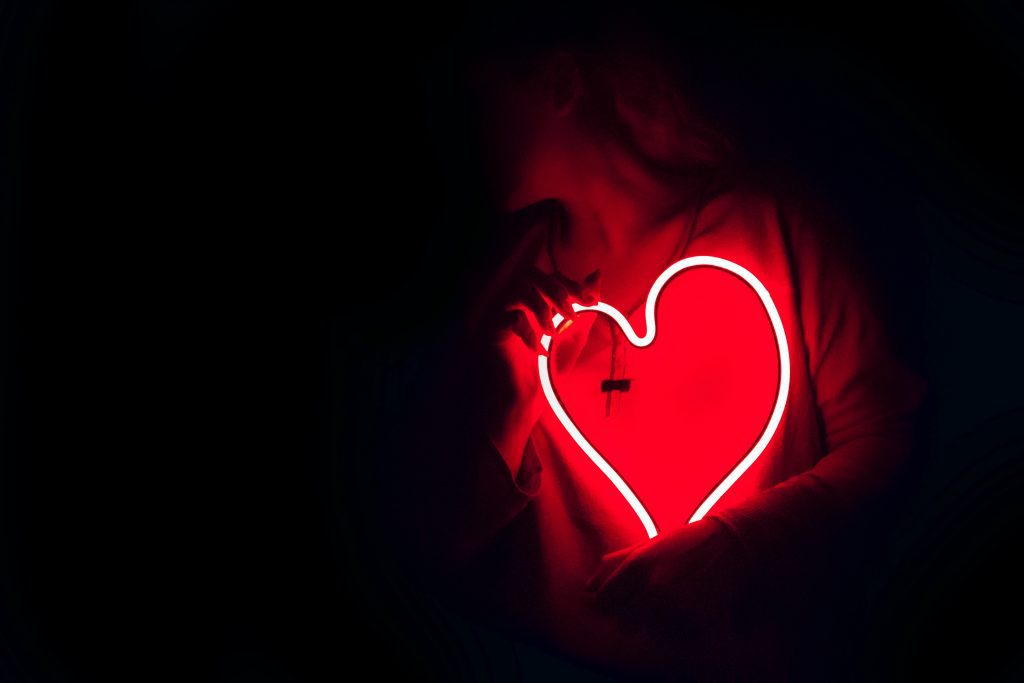 This should never mean that it's not good for you to be in service of others. Like supporting other people, giving them a helping hand, engaging in social movements that will lead to the change in the position of different social groups in society, etc.
Moreover, in my opinion, people will only be truly satisfied and fulfilled long-term if they focus more on helping others than on chasing their ongoing comfort in life.
It's best to say that what you need is to find a fine balance between meeting your needs and responding to the needs of others and setting proper boundaries that are flexible enough.
If you don't, you either:
end up with burnout when you don't set boundaries for yourself and in your relations with others,
or as someone lacking empathy if you continue to take advantage of others. Selfishness is or at one point becomes an exploit of others.
When you're dealing with so called "toxic persons", many times they'll try to present they have confidence, and self-esteem, and that they love themselves because they're selfish and take everything from everyone. But that's a big fat lie, so don't believe them.
If they have the need to exploit or hurt others to feel powerful – hence worthy, that's a huge problem with self-love, confidence, identity, and personality.
These people overcompensate so they can preserve a positive self-image. And that's enough for you to understand that they're far far far away from true confidence, self-love, and self-respect.
You may want to read also:
PRODUCTS/ITEMS RECOMMENDED IN THE ARTICLE:
CAN SELF-LOVE BE TAUGHT? (MISCONCEPTION 1: YOU CAN'T GROW SELF-LOVE)
Yes, absolutely! Actually, all of us are learning about it continuously, to get better and better!
Everything we had learned can be unlearned and replaced with something else that is more functional and serves us more. So does self-love.
What you can do to increase self-love is find a way that suits you best and that gives the best results specifically for you. So there are no done for you solutions.
But there's good news!
Nowadays you can choose from so many options and find what works for you. So don't be rigid with yourself and give yourself permission and enough space to find that best way.
Nobody can create your best life the way you can do it yourself! Remember that. And get creative.
Recommended Product:
Self-Love Workbook for Women: Release Self-Doubt, Build Self-Compassion, and Embrace Who You Are (Self-Help Workbooks for Women)
You can decide to go for self-help which is self-guided. Or use external assistance like for example psychotherapy, but not limited to it only, of course.
The first step is reflecting on where you are now and where you want to be and why is this important to you.
So you can define your next steps and what you need to do to truly increase self-love. I've written a full blog post on this topic, you can read it here – What is Self-love and How to Start Loving Yourself.
If you decide to go for self-help, what you need to understand is that reading about self-love isn't enough.
You need to practice what you've learned consistently, and you need to find the best way for you specifically.
You can't copy ready-made solutions. Because nobody else is you and vice versa and you have your own pace.
Nobody else has the exact same experiences.
Nobody has your strengths or your goals.
Consider this program to start turning things around.
Kristina, the creator of the program hosted on Mindvalley called Live by Your Own Rules, a serial entrepreneur, speaker, educator and wisdom teacher encourages you to position yourself as the expert for your life by supporting you in bringing the power back to you, where it should've been all along.
You'll understand how you've been restrained by societal standards and expectations about who you need to be to be accepted and valued. And this is why self-love has been so far away from you, distant, elusive, or even felt unreachable, but it doesn't have to be anymore.
Instead of being captivated by fabricated societal norms, you'll learn ways to innovate on how you work, love, play, and even fulfill your purpose, define happiness, pleasure, and success according to your own rules and criteria not someone else's you don't even know or care about.
IS SELF-LOVE SELFISH? (MISCONCEPTION 2: SELF-LOVE EQUALS SELFISHNESS)
Increasing self-love is not considered and should never be considered selfish.
Even though there is a common belief that people with selfish personality characteristics love themselves more than those that aren't seen as selfish, the truth is actually the opposite.
The key is knowing what is enough for you, so you can release the rest that is surplus so then you don´t have to take from others.
Or to fear you'll be left behind.
And taking doesn't just apply to material things.
It can be energy, motivation, self-esteem, willpower, desire for life, etc.
Selfish people have a hard time releasing the surplus because they face the fear of not having enough. Considering deep down they might believe they aren't worthy enough to have it in the first place, so they continue grabbing.
If these people knew what they needed for their fulfillment, they wouldn't have the need to grab things.
Then they'd rather choose to share with others because this creates much more positive outcomes and feelings.
And the other thing you might personally be cautious about (so you may be withdrawing from pursuing self-love) is being seen as selfish when you practice self-love.
But the truth is people who are "right for you" will never see taking care of yourself properly (always without using or harming others) as selfishness.
And you will lose people that benefit from your lack of self-love, which is always a good thing.
It can be painful but in the long run, you'll be saving yourself from a lot of pain if you lose them.
WHEN DOES SELF-LOVE BECOME SELFISH?
The shortest answer is NEVER. But let's explore what this means.
Self-love is not selfish by nature.
But it can be interpreted this way by those who are used to you being always available, pleasing them, and catering to their every need. While taking care of yours very poorly, either by them, (which is almost always the case), or by you, or both.
This is so common for women because there's social pressure (and expectations) for it.
Just think about the first questions people ask women even when they see them for the first time – when are you going to get married, have kids, oh you're not married yet, but why?? (I have personally experienced these numerous times from people I've never seen before in my life, too, I can't even count.)
It happens to young men but it happens sooo much more often to women and is considered as significant life goal for them.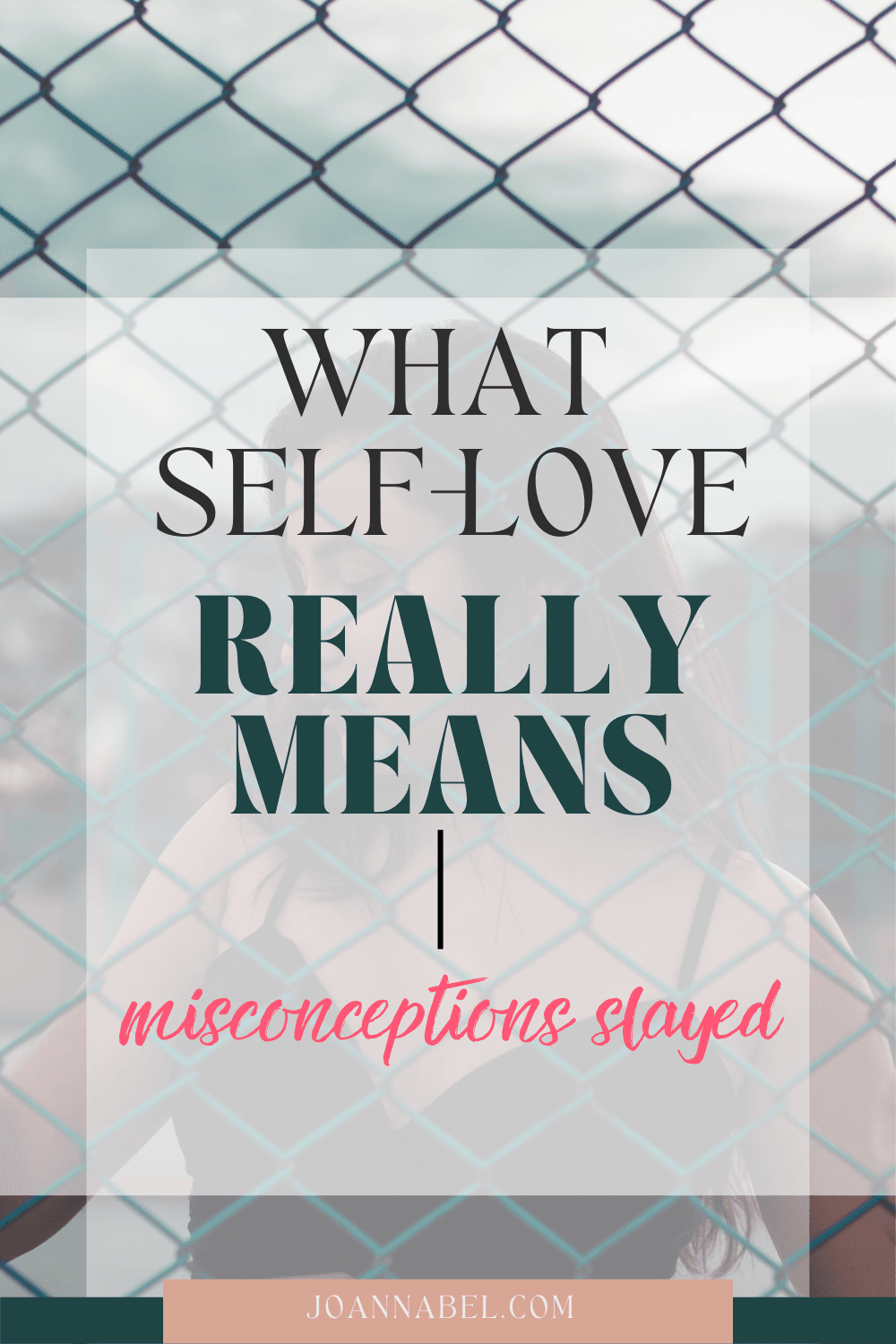 These questions are not just casually asked and they don't just represent prying. They represent the women's position and value in one society.
Women in most cultures (or all, considering our societies are largely patriarchal) are shrank down to either their role as a wife or role as a mother or as a sexual object (body, good looks, sex appeal).
Have you noticed how much more are people careful (often they're only careful only then) in treating women when they're pregnant with a child, for example? They may even warn others about watching what they're saying in front of a pregnant woman.
Generally speaking, they're almost never encouraged to explore (and show) their individuality, freedom, solitude.
Or even to not have kids if they don't want to.
And if they express any frustration it's often banalized to either them not being married, or not having kids, or not being that young anymore. ("What else can it be?!")
These are all stereotypes or stereotypical perspectives, and if you use them, please reconsider. And if you're experiencing that, stand up to those who tend to limit your freedom and choices.
You have the right to take care of yourself the way you choose to and to love yourself and your choices.
If they continue to harass you, just shut them down from your life.
Or limit the contacts with them if you can't.
You have the right to do this too.
Why would you choose to live in a toxic environment? (Note: if you are a victim of violence between intimate partners, that's been going on for a while, this might not be a choice anymore. Considering abusers usually hold the victim forcibly tied up with different forms of manipulation or threats. Plus if you consider leaving you need a good safety plan because the risk for harm increases when a victim leaves the abuser in comparison to when she stays.)
And the other reason is that women are taught (this has been passed on to them) to believe they need to do this because it's their obligation.
Let me tell you that it isn't.
There is a wide range of different behaviors going on between selfish and too servile.
There's a wide space for you to be compassionate to others and be in service of others, but not at a cost of physical or mental health.
You were not born to be anyone's servant.
Not your parents, not your partner, and not your kids.
You were born to expand yourself not to shrink yourself so others can feel good about themselves.
Set boundaries for yourself and set them for others to follow and stick to them.
It's hard at the beginning, but when you see that nobody died after you've set your boundaries, you'll even regret you didn't do this much sooner.
Pardon my French but every woman needs to hear that.
Recommended Products:
The Self-Love Workbook: A Life-Changing Guide to Boost Self-Esteem, Recognize Your Worth and Find Genuine Happiness (Self-Love Books)
IS SELF-LOVE NARCISSISM? (MISCONCEPTION 3: CHOOSING SELF-LOVE IS NARCISISTIC)
No. Narcissism as a personality characteristic at its core can be the signal of a lack of self-love. I'm not talking about narcissistic personality disorder here.
Instead of self-love and balanced self-esteem that comes from knowing your value, the person may be too self-centered, may be facing deeper insecurity, excessively compare with others, and can seek compensation in different ways in order to feel good enough.
And this ends unsuccessfully. Because what needs addressing are things that are behind it all, and by over-compensating, the person is only maintaining or enhancing the issue.
Considering this kind of insecurity comes from within, this means that it has to be cured from within too, meaning that the inner work is needed.
(If this is you, then you can easily remember how nothing that others say or no matter how much evidence you find of your worthiness doesn't really help for unbalanced insecurities to go away.)
Naturally, this doesn't mean by yourself or without the help of others.
The person has to establish or solidify integrity and identity (or integrate different identities), instead of seeking external validation to feel good about herself or himself.
Related:
WHEN IS SELF-LOVE DANGEROUS AND IS IT BAD? (MISCONCEPTION 4: SELF-LOVE IS DANGEROUS)
Self-love is never dangerous and bad by nature. If you practice real self-love you can only benefit from it.
But what happens is that other practices or other characteristics are being mixed up with or identified as self-love.
Like narcissistic characteristics, taking care only of your needs, or selfishness.
So if people confuse them with or wrongly consider them as a sign of self-love, they can think that self-love can do harm. Because you see people with these characteristics do harm or you don't approve of their selfishness.
What can seem as bad is maybe the fact that some people will leave.
But this is probably a good thing for you because this usually means they prefer when you have less self-love.
They probably benefit from it in many different ways.
So you should actually prefer they're gone from your life if they're not willing to adapt.
Recommended Resources For You:
HOW IS SELF-LOVE RELATED TO ACCEPTANCE?
Self-love and acceptance are related in at least 2 ways.
Firstly, to really love yourself you, need to accept yourself and everything about yourself. The good and the bad.
Then you can start changing things you don´t want in your life and cherish and enhance the parts that you do.
And secondly, trying to achieve acceptance everywhere you go and from everyone is negatively affecting your self-love and it could be ruining your life. I have explained this more thoroughly in my blog post Difference between needs and wants through examples, so consider checking it out.
The reason for this is the fact that by trying to do this, you're only depending on someone else's approval.
You may find this helpful as well:
If you look at the bigger picture, self-love can be considered the best love because of all the positive outcomes that it produces.
When you love yourself more, you tend to make better decisions which means they're based on your true desires and needs.
As opposed to only doing things you're expected to do or following and copying others.
It leads to more success and more satisfaction with your life.
At the same time you make better connections, form stronger relationships, and it all leads to more love and more happiness in your life altogether.
So more self-love can lead to more love in all your interpersonal relationships.
If you want to explore why self-love is often considered the best love, read my post about 46 reasons why self-love can be labeled as 'optimal' self-love: Is Self-love The Best Love You Can Give Yourself? (+46 Reasons Why).
Found this post helpful? If you'd like to take it with you, get it as a print-friendly pdf with no interruptions on page. Plus you'll be a direct supporter of this blog.
CAN SELF-LOVE HEAL?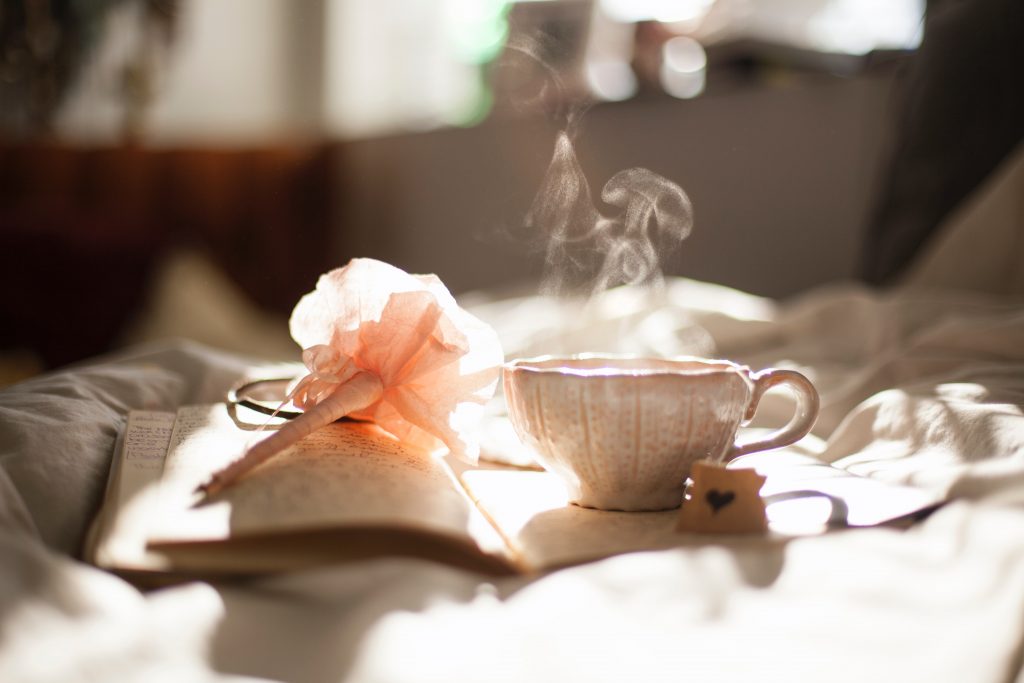 Self-love can heal because the consequence of self-love is a skill or set of skills that you use to take care of yourself the best way possible, that is custom specifically for you.
So then you use them after you've encountered an unpleasant or difficult experience.
Therefore, whatever happens to you, especially the negative stuff or hurt, with more self-love it's more probable that you will know how to take good/better care of yourself afterward.
Also, hurtful experiences can affect your self-love and self-esteem negatively. But what you need to do then is to be self-compasionate and patient with yourself.
This will be a sign of self-love and a huge step forward.
And when some of your experiences affect your self-love, the best way to heal is to rebuild and strengthen or empower yourself. And recover the love for yourself this way.
HOW IS SELF-LOVE CONNECTED TO GOOD PARENTING?
Self-love is close-knit with good parenting because of many different reasons. We should point out at least a few.
Firstly, when you're modeling self-love to your children that's the best gift you can give them. Because it'll lead to so many benefits that you wouldn't know what to do with yourself with so much excitement and satisfaction with how their lives turned out.
So positive example is the easiest way for you to ensure that they will follow it in their lifestyle.
Secondly, with more self-love, you're prone to better decision-making about your family life which will lead to more positive outcomes for your children.
Thirdly, it can lead to more satisfaction and happiness in your life and this will reflect in their lives too. Because you will treat them better, and at the same time they'll be happy to have a parent like that.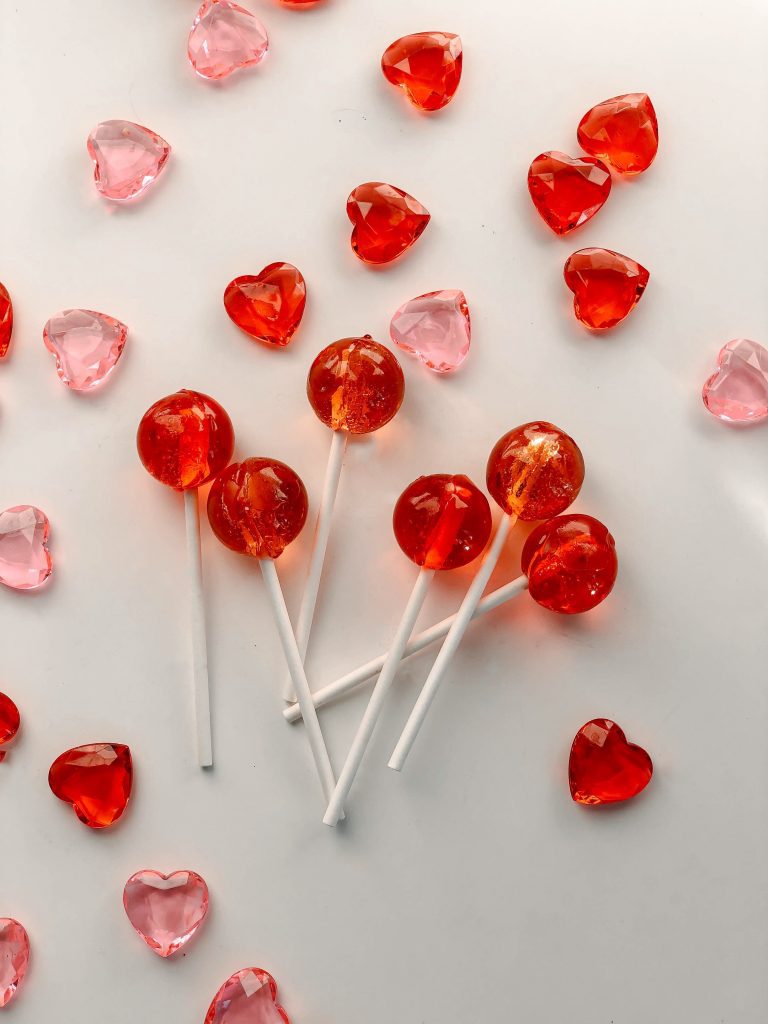 Next, more self-love usually means you have more functional and fulfilling relationships. And this reflects in your intimate partnership, in your and your partner's relationship with kids, and with other people important to you.
Finally, self-love means taking care of yourself so you're able to take care of your kids the best way you can.
If you neglect yourself your children will pay the due.
This isn't always true, because you might end up as the only one that's losing here and I must say it again – you're not anyone's servant. And you need to set boundaries for everyone's sake, not just yours.
It may sound counterintuitive, because you may think that the more you give the better. But that's not the reality.
The reality is that you need to give enough. And you can't give enough if you lose yourself, your strength, and parental capacities along the way.
READY TO TAKE IT A STEP FURTHER BEYOND JUST HOPING YOU'LL START LOVING YOURSELF SPONTANEOUSLY?
If you, or someone you care about is eager to find a way to positively contribute to the level of self-acceptance and obtain more self-love, consider a program dedicated specifically for this called LIVE BY YOUR OWN RULES by Kristina Mänd-Lakhiani, a serial entrepreneur, speaker, and co-founder of Mindvalley, hosted on Mindvalley platform, the biggest personal development platform and company focused on helping you elevate all areas of life.
Live By Your Own Rules is a self-exploration that leads to self-discovery, self-liberation, and embracing authenticity.
It'll take only 15 minutes of your day over 31 days, where Kristina will guide you through her unique process to shed the light on masks of society, identify your personal truths, and nurture your relationship with themselves.
You'll understand how you've been restrained by societal standards and expectations about who you need to be to be accepted and valued. And this is why self-love has been so far away from you, distant, elusive, or even felt unreachable, but it doesn't have to be anymore.
Instead of being captivated by fabricated societal norms, you'll learn ways to innovate on how you work, love, play, and even fulfill your purpose, define happiness, pleasure, and success according to your own rules and criteria not someone else's you don't even know or care about.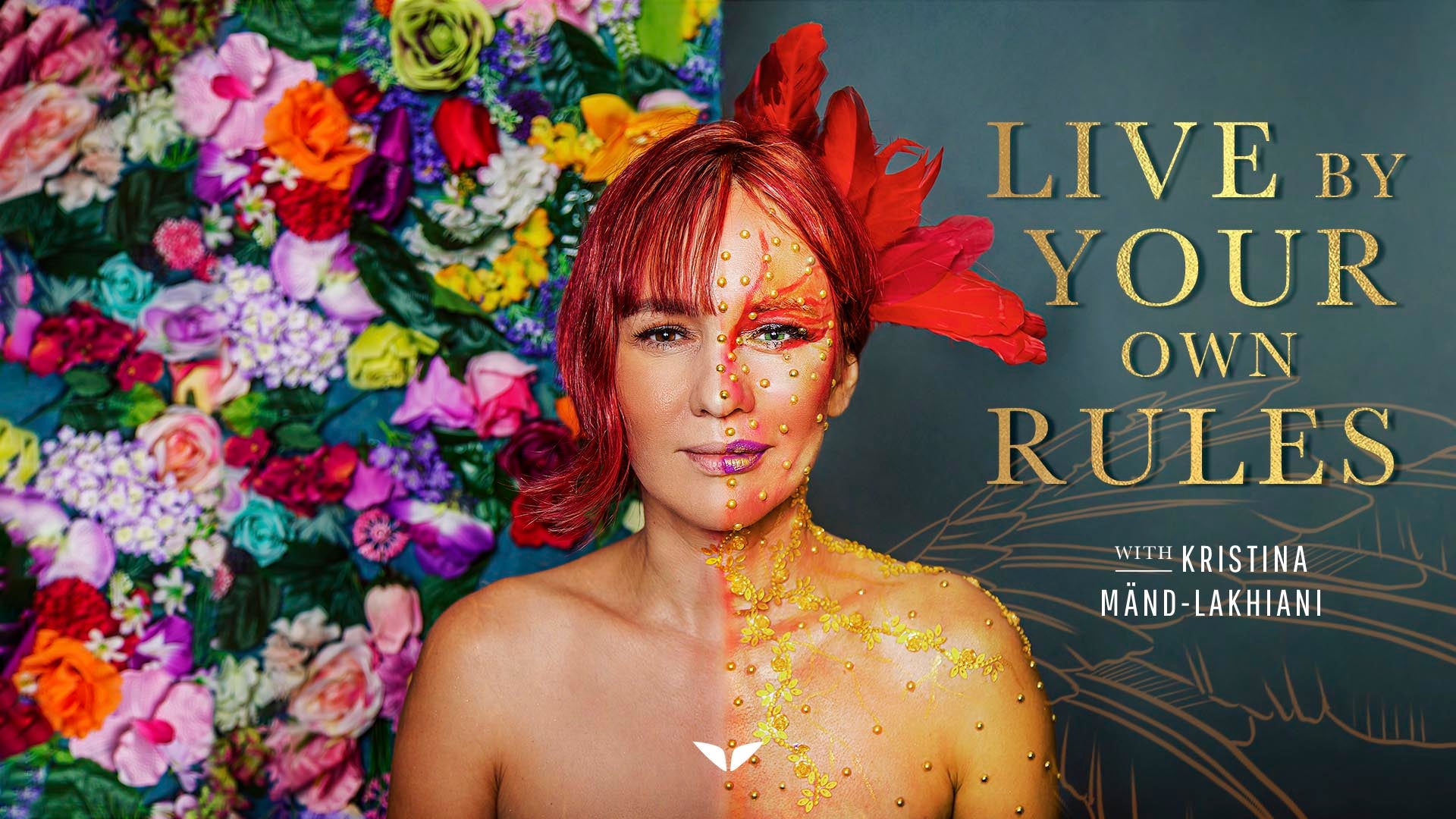 And as your journey brings deeper connection with yourself, you'll begin to accept all parts of yourself, as you live, and express yourself truthfully.
By the end of the program, your relationship with yourself can become so solid that standards of society will never have the jeopardize your authenticity again.
If you want to start the program (called Quest inside the Membership) or you want to give it as a gift to someone, you can do it by getting the Mindvalley membership or buying just this program.
But keep in mind that the price of the program (and most single programs) covers most of the yearly membership pricing. You get the greatest value for money when you choose to pay the yearly option.
But if you're getting it a gift or you're not ready for a yearly commitment just yet, you can choose a monthly option, and then continue using it if you happen to like it. And I can almost guarantee that you will.
Now, I'll tell you more about the membership.
But before I do, I just want to mention that this program is not the only one that can help them with cultivating self-love. Just using the membership by attending the preferable programs (Quests) will provide progress for you, but I'll mention a few other programs as well (links to the FREE masterclasses):
Unlocking Transcendence, also by Jeffrey Allen 
The Quest For Personal Mastery by Srikumar Rao with a visionary TED speaker and America's #1 MBA lecturer.
Everyday bliss by Paul McKenna a famous hypnotherapist.
Inside this powerful membership, you'll be able to choose from any of the 100+ programs designed for elevating different areas of life, such as relationships, wellness, resilience, career, business, mindfulness, etc.
That's a full personal development journey and transformation.
The Quest are delivered by world best known experts, coaches, and trainers that are now collaborating with Mindvalley to bring you the transformation you need in the personal development category of your choice.
If Mindvalley chose them, you can be sure they're the best.
There are 6 categories on the Mindvalley platform:
Mind
Body
Soul
Relationships
Career Growth
Entrepreneurship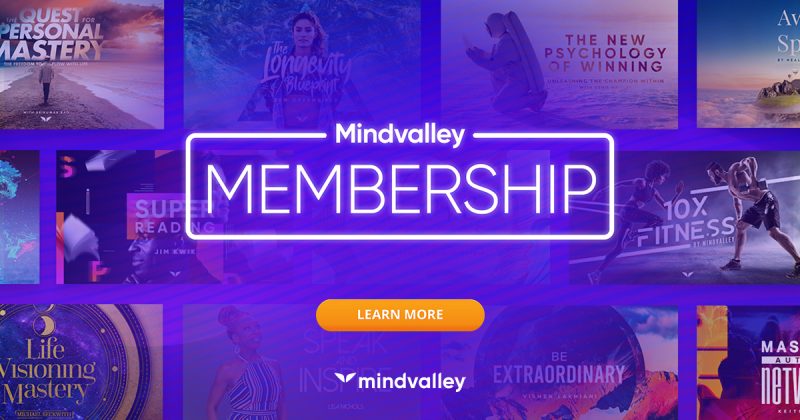 And inside the membership, you'll find:
Full access to Mindvalley's entire curriculum of best-in-class programs for transforming every dimension of your life. (100+)
2. Weekly Mindvalley Live sessions featuring today's biggest trainers, bestselling authors, and celebrities.
3. Full access to Mindvalley Meditations, featuring a vast selection of guided and ambient meditation audios for deep inner transformation.
4. Access to Mindvalley's private social network, where you can connect, share wisdom, and grow with fellow members in your city and around the world.
What you can expect once you begin engaging with this platform is:
true self-discovery so that you can start identifying your real preferences, aspirations, goals, and dreams
setting meaningful goals that have the potential to fulfill your need for self-actualization as opposed to only living on someone else's terms and building someone else's dream in order to be accepted by the environment and perceived as successful
liberation from fabricated societal expectation and norms that not only don't serve you, but are in fact representing oppression which is suffocating your soul that only wants you to live in alignment with whom you truly are and not what society expects you to be
to finally awaken your authenticity by letting yourself be visible as opposed to being shy or ashamed of who you are deep down or what you want behind the closed doors
to acquire skills to make life decisions aligned with your core values and true desires coming from the depth of your being
begin stepping into your potential and move towards reaching full potential unique for you and different from anyone else's in the world
become skilled at self-love that holds the key to building the life of your dreams
finally become comfortable in your own skin, doing your own thing, and going where you truly want to go in life
build the life you are proud to call your own and experience lasting fulfilment because your consciousness is so expanded that you don't need to worry about whether things will work out for you ever again, as now you have skills and support to make them work.
And if you happen to like it and you're considering getting a membership, but you want to know more about it, read: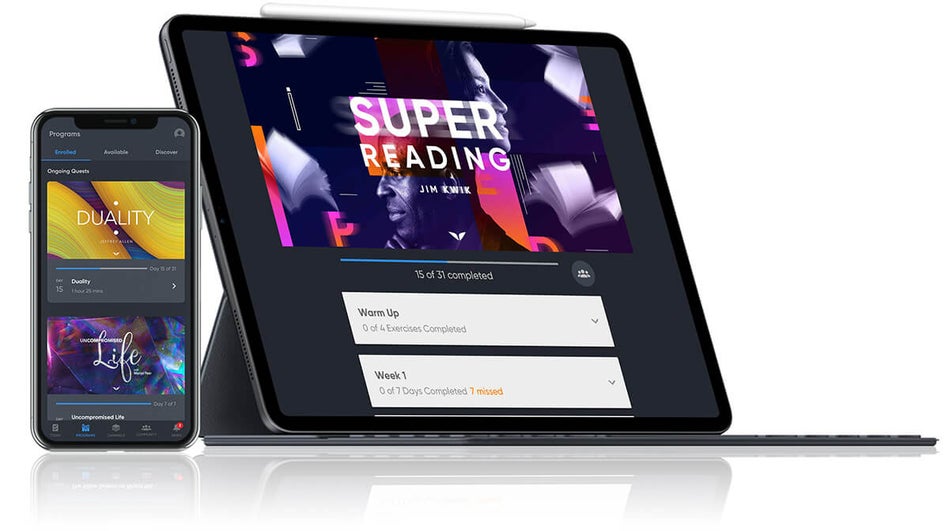 This will be the gift of your life because you'll open the door for amazing transformation and upgrading your life to fit your preference, but now with numerous personal growth tools you can take with you even if you leave the membership, and use for the rest of your time to help you thrive.
This membership brings a community of like-minded people to you, helps you feel connected and will help you heal, besides giving you the chance to level up your life experience.
Additionally, Mindvalley has developed an app that makes it super easy and super convenient to use daily.
I advise you to start your day with Mindvalley meditations or with a lesson of the program of your choice.
Right now you can enjoy Mindvalley at a special price.
Other Recommended Products:
More Than A Mom: Finding Purpose In the Everyday Monotony Without Losing Yourself Or Your Sanity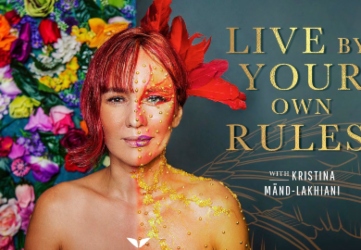 Recommended Program dedicated to people looking for a way to greater Self-Love and Self-Acceptance
No More Perfect Moms: Learn to Love Your Real Life 
Latest Posts:
FINAL THOUGHTS ON SELF-LOVE MEANING
Well, this exploration of self-love's meaning was fun and exciting for me. And I really hope it feels the same way for you. And that it inspires you to dedicate your time and efforts to loving yourself more.
Especially now that you know that there's not a single negative thing in choosing self-love!
It was so important to remove all the misconceptions, confusion, and misinformation that are relentlessly going around self-love and preventing you from embracing it.
So you can release any fear, feel empowered, motivated, liberated, and inspired to make a decision to love yourself more! To explore your needs and desires and never neglect yourself anymore!
If you want to know how to start expanding your self-love, again I suggest you read my blog post 5 Questions for Your Self-love to Blossom. Or to take advantage of the program created for those looking to achieve more self-acceptance, focus on authenticity, and start recognizing and positioning their needs the right way.
This can be your pathway to well-rounded self-love.
I'm grateful for your attention and see you in my next post! But before you go please share this post so that we can help more people liberate themselves, too. But, more importantly, don't forget to check out LIVE BY YOUR OWN RULES.
Thank you and I'll see you in the next post!
Recommended Products:
3 Biggest Mistakes With Self-acceptance