Ready for some awesome soul-nourishing good self-love gifts that can be used daily and take just a few minutes of your precious time?!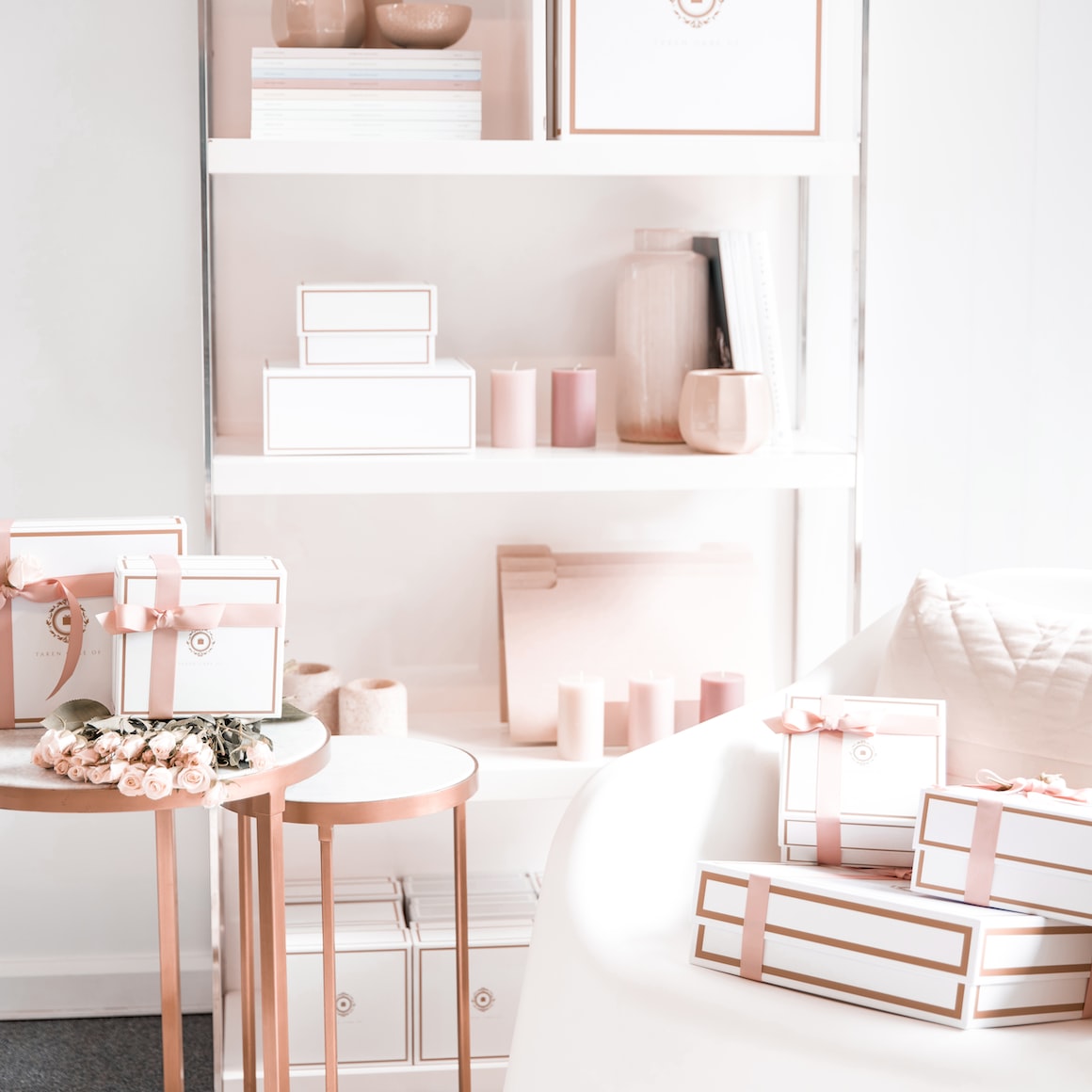 Good Self-love Gifts: 11 Gift Ideas For Soul Nourishing
Self-love can become the essential part of maintaining good physical, mental, and emotional health at times.
One way to practice and focus on self-love is to give ourselves gifts that nurture and support us.
But if there are other people who are important to you and are on a self-love journey, the gifts to help them cultivate more love for themselves is a wonderful idea.
There are countless gifts that can help us prioritize self-care and promote self-love.
But in this post, I'll share some ideas for good self-love gifts that you can give yourself or someone you love.
Let's check them out!
This post has affiliate links which means that we make a commission from qualifying purchases at no additional cost to you. For more information read our Affiliate disclosure.
Note: Even though I am a licensed clinical social worker (LCSW), I am not your licensed clinical social worker (LCSW). This means engaging with our website is not considered a professional social worker and client relationship. This also means you should not consider this information as professional advice. Although we do put in every reasonable effort to provide the most accurate and reliable information, this does not replace professional advice, and you should not rely only on them. You still might need to consult a professional to introduce your particular situation, issue, problem, or position. Read our full Disclaimer here.
GOOD SELF-LOVE GIFTS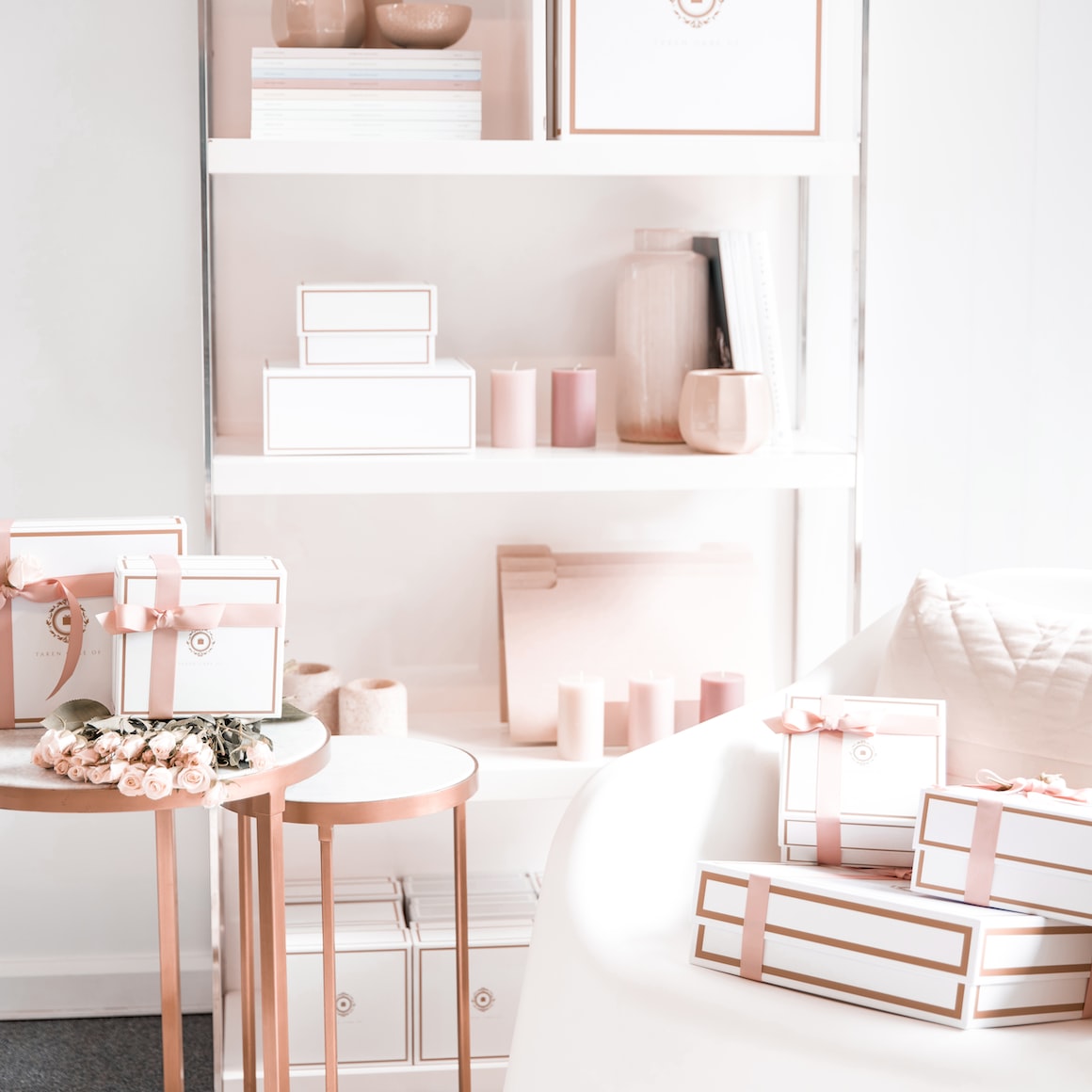 #1 A PROGRAM FOR SELF-EXPLORATION AND CULTIVATING MORE AUTHENTICITY, SELF-LOVE, AND SELF-ACCEPTANCE
If someone you care about, or yourself, is eager to find a way to positively contribute to the level of self-acceptance and obtain more self-love, consider a program dedicated specifically for this calle LIVE BY YOUR OWN RULES by Kristina Mänd-Lakhiani, a serial entrepreneur, speaker, and co-founder of Mindvalley, hosted on Mindvalley platform.
Live By Your Own Rules is a self-exploration that leads to self-discovery, self-liberation, and embracing authenticity. Authenticity is crucial for self-love.
This program will take only 15 minutes of their day over 31 days, where Kristina will guide them (or you) through her unique process to shed the light on masks of society, identify their personal truths, and nurture their relationship with themselves.
They'll understand how they've been restrained by societal standards and expectations about who they need to be to be accepted and valued.
Instead of being captivated by fabricated societal norms, they'll learn ways to innovate on how they work, love, play, and even fulfill their purpose, define happiness, pleasure, and success according to their own terms and criteria not someone else's they don't even know or care about.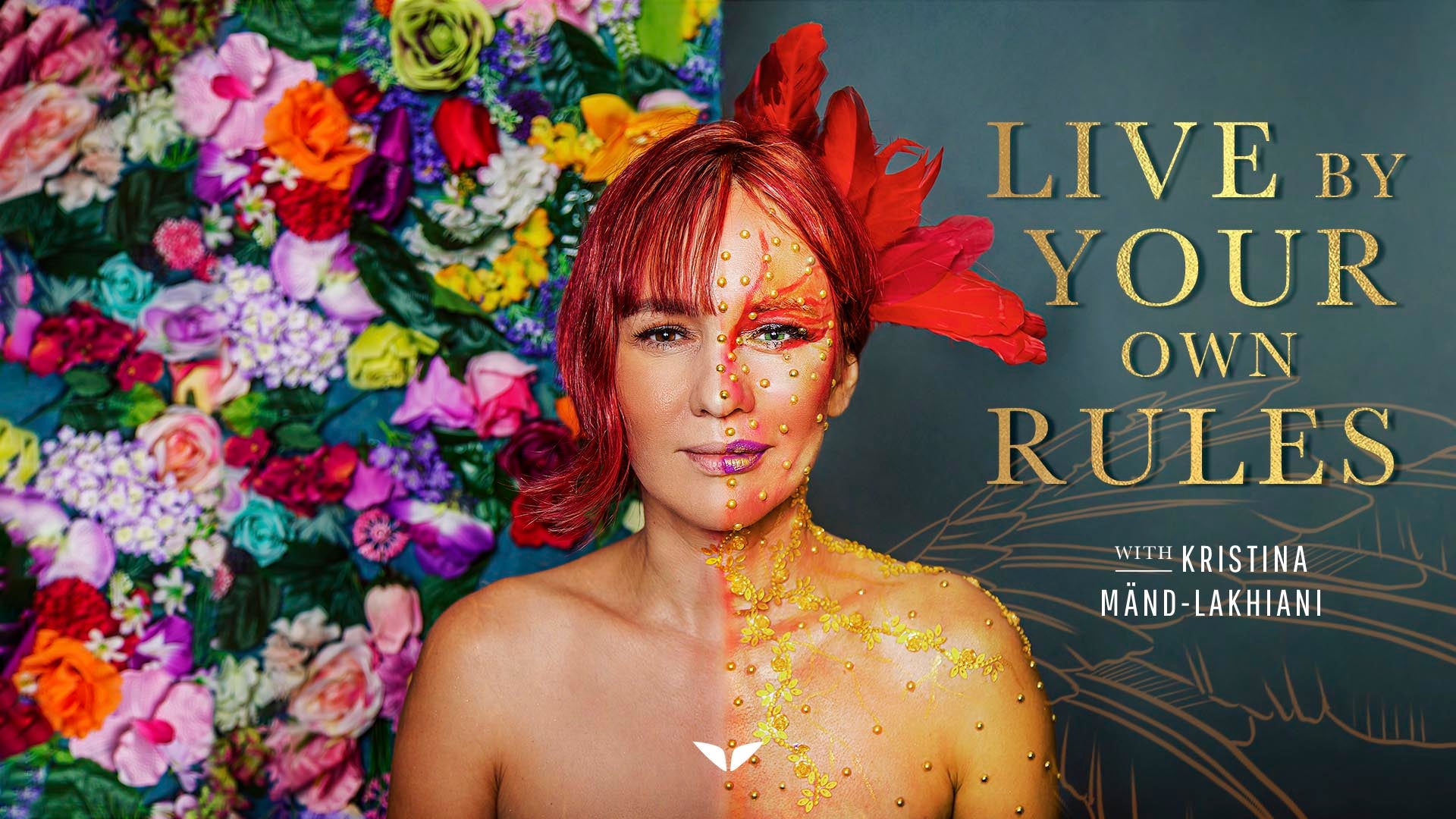 And as their journey brings deeper connection with themselves, they'll begin to accept all parts of themselves, as they live and express themselves truthfully.
By the end of the program their relationship with themselves can become so solid that standards of society will never have the jeopardize their authenticity again.
If you want to start it (the programs are called Quests inside the Membership) or you want to give it as a good self-love gift to someone, you can do it by getting the Mindvalley membership or buying just this program.
But keep in mind that the price of the program (and most single programs) covers most of the yearly membership pricing. You get the greatest value for money when you choose to pay the yearly option.
But if you're getting them a gift you can choose a monthly option and then they could continue using it if they like it on their own and they will like it there's (little to) no doubt about it.
Now, I'll tell you more about the membership.
But before I do, I just want to mention that this program is not the only one that can help them or you with cultivating self-love.
Just using the membership by attending the preferable Quests will provide big progress for them, but I'll mention a few other programs as well (links to the FREE masterclasses):
Unlocking Transcendence, also by Jeffrey Allen 
The Quest For Personal Mastery by Srikumar Rao with a visionary TED speaker and America's #1 MBA lecturer.
Everyday bliss by Paul McKenna a famous hypnotherapist.

With Mindvalley subscription you'll open the door for amazing transformation and upgrading your life to fit your preference, but now with numerous personal growth tools teachers will transfer to you which you can take with you even if you leave the membership, and use for the rest of your time to help you thrive.
What you can expect once you begin engaging with this platform is:
true self-discovery so that you can start identifying your real preferences, aspirations, goals, and dreams
setting meaningful goals that have the potential to fulfill your need for self-actualization as opposed to only living on someone else's terms and building someone else's dream in order to be accepted by the environment and perceived as successful
liberation from fabricated societal expectation and norms that not only don't serve you, but are in fact representing oppression which is suffocating your soul that only wants you to live in alignment with whom you truly are and not what society expects you to be
to finally awaken your authenticity by letting yourself be visible as opposed to being shy or ashamed of who you are deep down or what you want behind the closed doors
to acquire skills to make life decisions aligned with your core values and true desires coming from the depth of your being
begin stepping into your potential and move towards reaching full potential unique for you and different from anyone else's in the world
become skilled at self-love that holds the key to building the life of your dreams
finally become comfortable in your own skin, doing your own thing, and going where you truly want to go in life
build the life you are proud to call your own and experience lasting fulfilment because your consciousness is so expanded that you don't need to worry about whether things will work out for you ever again, as now you have skills and support to make them work.
This membership brings a community of like-minded people to you, helps you feel connected and will help you heal, besides giving you the chance to level up your life experience.
So once you get inside, you'll find:
Full access to Mindvalley's entire curriculum of best-in-class programs for transforming every dimension of your life. (100+)
2. Weekly Mindvalley Live sessions featuring today's biggest trainers, bestselling authors, and celebrities.
3. Full access to Mindvalley Meditations, featuring a vast selection of guided and ambient meditation audios for deep inner transformation.
4. Access to Mindvalley's private social network, where you can connect, share wisdom, and grow with fellow members in your city and around the world.

If you want to learn more about the platform, read my post that mentions over 30 Mindvalley programs and lists free masterclasses which platform has to offer:

And if you'd like to experience the platform before investing you can take a masterclass (or few of them):
You may find useful also:
This is a year of empowerment and motivation to nurture spirit and be your greatest self, where every page consists of an insightful healing message, accompanied by an action to apply in life.
A daily self-love page-by-day calendar can be an excellent tool for promoting self-love and self-care, because each day, there's a new inspirational message waiting, to help focus on your well-being and nurture your relationship with yourself.
By incorporating a daily self-love calendar into your routine, they (or you) will be reminded to focus on needs and self-compasion on a regular basis.
This can be especially beneficial for those who tend to put the needs of others before their own or struggle with feelings of self-doubt or low self-esteem.
YOU MAY ALSO LIKE:
Related:
Year of Self Love has 365 days of wisdom and inspiration to help guide them on their quest for self love, so that they can:
grow self-esteem,
develop more positive thinking, and
achieve greater acceptance of themselves.
This great gift for self-love is packed with daily mantras, affirmations, quotes, writing prompts, and other simple activities for positive impact on self-image.
By committing to a year of self-love daily wisdom, they get access to a wealth of wisdom and knowledge that can help develop healthier habits and build a more positive relationship with themselves.
They'll be reminded to take time for them, to practice self-compassion, and to approach challenges with a sense of openness and curiosity.
They may find that they feel more confident, less stressed, and more connected to their inner self.
You may be interested to check out also:
Soul Therapy is a daily, guided journal intended to guide them in self-exploration, reflection, and healing. It's a great resource that will support them in:
Creating the positive helpful journaling habit.
Including daily reflection to stay grounded.
Healing.
Slowing down.
Observing themselves from a new perspective.
Getting in touch with their true selves more.
It features 365 days of thought-provoking prompts, inspirational quotes, open-ended provoking questions, and motivational soul food with a lot of room for entries.
This journal will serve as aafe and supportive space for self-exploration, reflection, and healing. And by engaging in a regular journaling practice, we can connect with your inner self, process emotions, and observe thoughts and patterns.
If you're interested in checking out good self-love journals, read my post:
A self-love workbook can be an effective tool for increasing self-love by providing guidance through various exercises and prompts that encourage self-reflection and self-awareness.
So by engaging in these exercises, they gain insight into their thoughts, feelings, and behaviors, and develop a deeper understanding of who they are.

This helpful workbook will help them raise awareness of their unique needs and goals while discovering how to accept and love themselves.
It includes a variety of actionable tips and exercises, interactive activities, reflection prompts, and helpful advice to deepen their understanding of self-love.
SPONSORED: If you're a woman, I have a Self-Love workbook I want to wholeheartedly recommend, as it has proven to be very effective and successful
Embrace who you are with this guided self-love book for women of any age and any background. You'll embark on your journey of self-discovery by learning what self-love is, and then immersing yourself in exercises to help you build your self-esteem and improve your relationships.
What this special self-love workbook provides are:
Proven techniques and exercises
Inspiring prompts, reflective exercises, introspection  for changing limiting beliefs, and activities to increase the motivation level
Empowering affirmations
It's created by an LCSW and MSW, like me, and if you like my approach to self-love you'll probably like this. Because as you'll see that I always emphasize that to increase self-love we need some practice and endurance and to show consistency.
To choose from more self-love workbooks, read my post:
A gratitude journal can help with self-love by cultivating a more positive mindset and encouraging focus on the good in one's life.
By taking the time to reflect on the things we are grateful for, we can shift attention away from only focusing on the negative or problems and grow contentment and joy, plus bring more of good things in our livee by being grateful for what life has already given us.
Gratitude practice can also help with gaining a significant insights on what matters to us and our values because by reflecting on what we are grateful for and what brings us joy, we lear more about our own desires, preferences, and priorities.
This great self-love gift idea is a gratitude and self-exploration journal designed to nurture and enhance:
creativity,
mindfulness,
self-reliance and self-motivation, and
an attitude of gratitude.
Each well-designed daily spread has supportive prompts and exercises on top of inspirational quotes to encourage reflection through writing, drawing, chart-making, etc.
Check out also:
YOU MAY ALSO LIKE:
3 Biggest Mistakes With Self-acceptance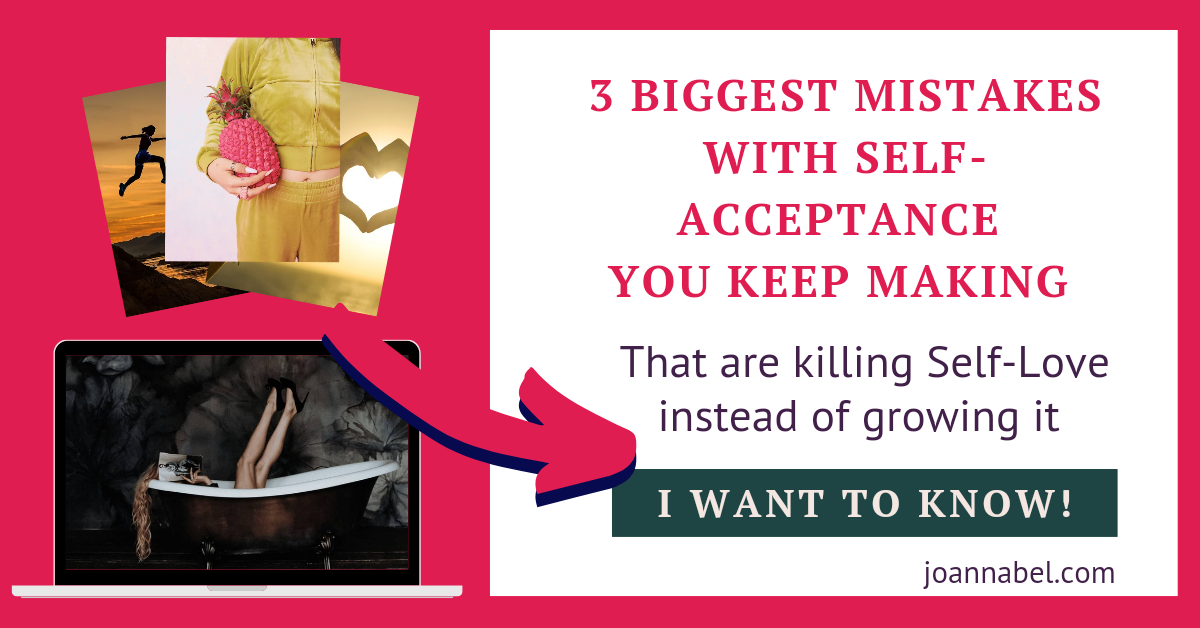 An inspirational standing flip calendar can be a great tool for promoting self-love by providing daily boost positivity of positivity due to reading inspiring messages each day. That's good for shifting a mindset to a self-affirming one.
Additionally, having a daily dose of encouragement helps with staying motivated and focused on personal growth and wellness.

These are 365+ daily empowering inspirational positive affirmations to motivate you or someone you care about daily.
It's possible to start with this daily inspirational calendar any time of year, adding inspirational office decor and providing positive quotes of the day to stay motivated.
It's similar to the previous calendar I've mentioned and they both are beautifully designed, it's just that this one has a bolder look and colors.
RELATED:
While it may seem counterintuitive, a swear words coloring book can actually be a helpful tool for nurturing self-love and reducing stress.
By allowing ourselves to express your frustrations and emotions through coloring in a humorous and irreverent way, we can release negative charges and feel more empowered and in control.
Plus, taking the time to engage in a creative activity like coloring can be a form of self-care, promoting relaxation and freedom.
This is an Adult Coloring Book of 30 original motivational quotes with swearing words and relaxing designs for being women and men who need to relief their stress by coloring and without cussing out loud.
It features 30 unique designs to color with uncensored swear words (including F-words, etc.) where each word is designed around mandalas paisley patterns, flowers and more.
So it's deducated to adult usage naturally.
Some days it can be hard to believe in ourselves and what we can do, and it can be hard to clear the fog and remember that we are so much more than we think.
This book is filled with affirmations for when you, or someone to whom you want to give a gift, wake up and before going to bed to promote self-love, better self-esteem, and positivity.
By repeating these affirmations regularly, we can train our minds to focus on strengths, values, and positive qualities.
On top of that, using affirmations can help with self-doubt, unhelpful self-talk, and limiting beliefs, and develop a more empowered and confident view of ourselves.
Yoy may be interested to read also:
Cards can serve as a powerful reminder to prioritize self-love and self-care in your daily life and with displaying the card in a prominent place, such as on your desk or nightstand, we are reminded of the importance of treating yourself with kindness, compassion, and respect.
This can help cultivate a greater self-love and encourage making self-caring a priority in life.
This is a resource from Louise Hay, a deck of 64 Affirmations which is super-convenient to place at home, office, car, or anywhere clearly visible to look at them regularly and strengthen love for themselves.
These cards showcase Hay's best self-love affirmations for making lasting positive changes and healing one's life.
They're perfect for your friends or family members who are on the path of greater self-acceptance and self-love, to use as affirmations and in a meditating practice.
Self Love Notes is a collection of uplifting poetry, affirmations, and quotes celebrating unconditionally loving ourselves. It not only inspires but also invites the reader to nurture their hearts with accepting compassion and gratitude.

The messages encourage us to love and appreciate our whole selves, despite our flaws and self-defined inadequacies, yet continue to strive for growth.
This gift is intended for those who need to be reminded of their self-worth and know that they are loved.
Reading and reflecting on these self-love poetry, you can internalize positive messages and shift your mindset towards self-acceptance and self-compassion.
Writing and reciting your own self-love poetry can be a creative and cathartic way to express your emotions, promote self-reflection, and foster a deeper connection with yourself.
If you'd like to choose from Self-Love books, read my post:
Recommended Resources For You:
Latest Post
FINAL THOUGHTS ON GOOD SELF-LOVE GIFTS
In a world that often places pressure on us to constantly achieve and perform, it's important to remember that we are deserving of love and care even if times are tough for us.
By deciding to cultivate and nurture self-love, we can nurture an amazing relationship with ourselves and improve our wellness.
Giving ourselves or someone we love a thoughtful self-love gift is one way to show ourselves that we value our own happiness and health.
Whether it's a small item like a gratitude jar or a larger investment like a self-love program, there are countless options that can make good self-love gifts that can support our journey of self-love.
With these self-love gifts we talked about, I believe you can find inspiration to prioritize your own wellbeing and show yourself and others the love and kindness they deserve.
Stay well and I'll see you in the next post! 👋 Here is one: