Self-love is one of the most interesting topics nowadays and it feels like it has become a must-have. But if somebody told you or lead you on to misinterpretation that starting with a self-love journey equals satisfying your every single need always, instantly or at any cost, well I must tell you that you have been fooled or this person is in delusion. And you shouldn't trust them.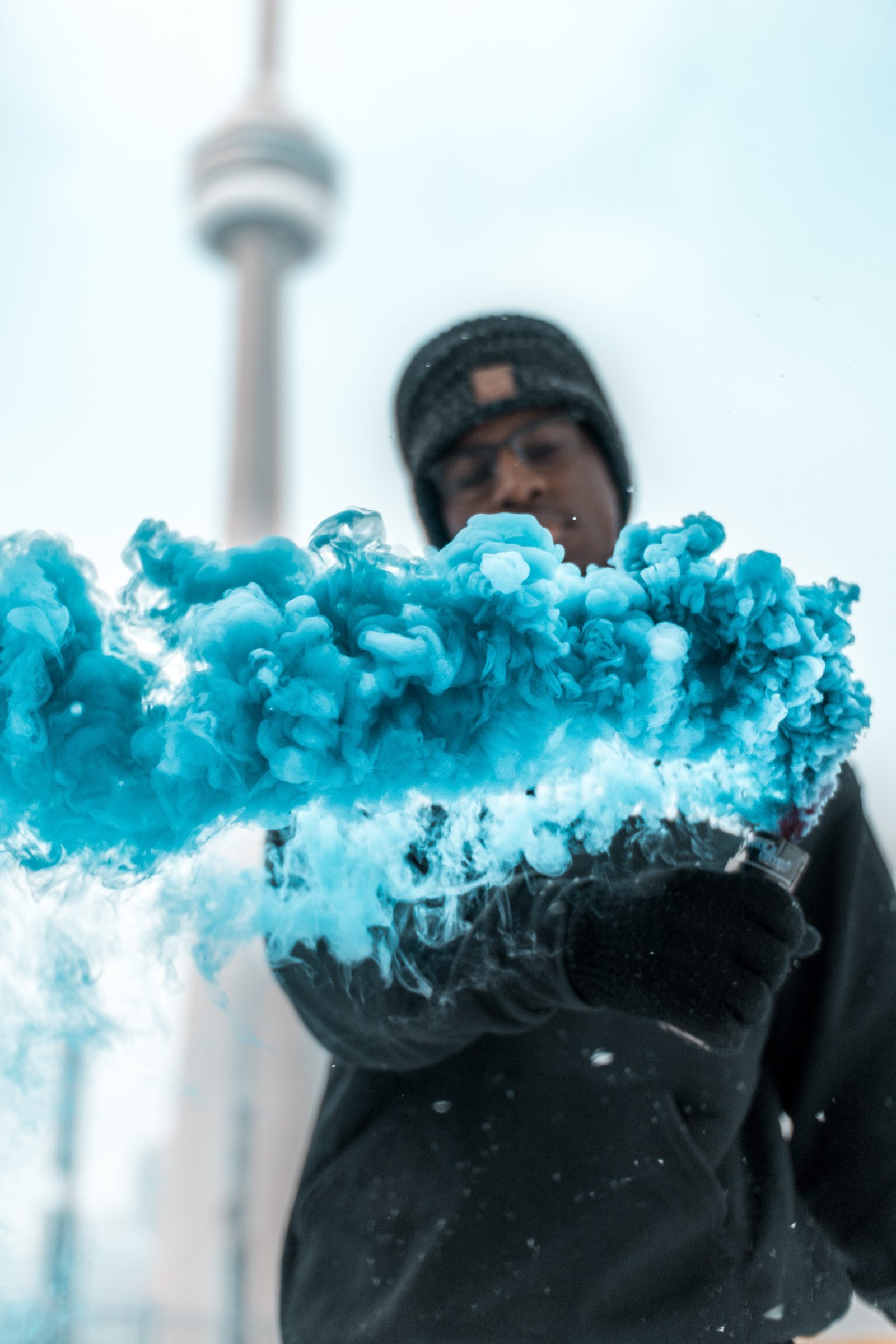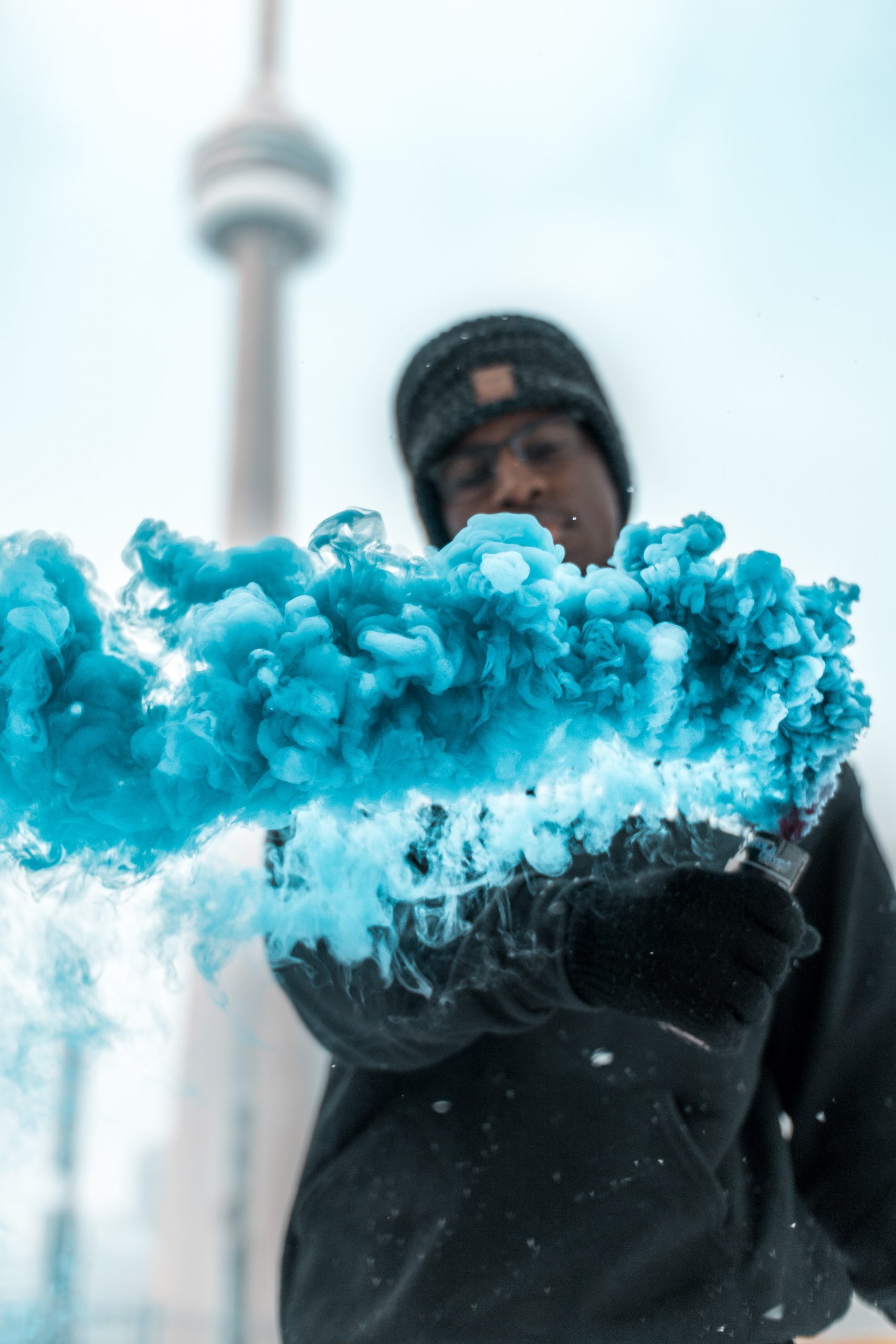 Self-love Journey: 5 Key Questions for You to Begin Now
And if you believe you should push hard towards this, you should rethink it. Because you might be called out for being selfish or a kind of exploiter of others (sooner or later).
Why? Well, because you won't be able to get everything and get it now, regardless of how someone else feels about it.
And at the same time you'll probably have a sense of being neglected because, well, your criteria for others to be there for you will be simply too high and unrealistic instead of balanced.
So this is gravitating towards selfishness. And it's not self-love.
I know, this is tough love. But I believe it's important for everyone and you to be clear on this.
A self-love journey that begins this way (the wrong way) won't lead you to your goal. And you have a goal, considering there is a WHY behind deciding to start a self-love journey.
What is important too, is understanding how self-love helps with improving your life.
I'd dare to say that it's essential for a quality life. The life you deserve.
You might think that's an overstatement, but let's put it in perspective and see. So stay with me.
In this post, I've also included a personal recommendation for those who are serious about increasing self-acceptance and self-love, and what you'll need to do is dedicate 15-20 minutes of your day to follow the framework that will bring in self-discovery, self-liberation and a path to real authenticity.
Let's begin now.
Note: Even though I am a licensed clinical social worker (LCSW), I am not your licensed clinical social worker (LCSW). This means engaging with our website is not considered a professional social worker and client relationship. This also means you should not consider this information as professional advice. Although we do put in every reasonable effort to provide the most accurate and reliable information, this does not replace professional advice, and you should not rely only on them. You still might need to consult a professional to introduce your particular situation, issue, problem, or position. Read our full Disclaimer here.
This post has affiliate links which means that we make a commission from qualifying purchases at no additional cost to you. For more information read our Affiliate disclosure.
JUST THINK ABOUT SELF-LOVE IN THESE FEW EXAMPLES
Situation A: If you're a parent, the way you live your life is a model for your child or children. So if your lifestyle, life choices, or life quality reflect you have enough love for yourself that´s a good example for them.
Situation B: If you have a healthy relationship with your intimate partner it's highly related to the love for yourself you have cultivated.
Situation C: If you have good relationships with your colleagues in general or you're satisfied with the job you've chosen for yourself, it's highly probable your self-love is stable.
Does this sound logical to you?
If you've been thinking to start your self-love journey, I guess these examples might be enough for you to realize it's the right thing to do.
Now that we've cleared that out, we can move on to an even more beautiful side of self-love. So I want to ask you if you often think (and read) how you can boost and expand self-love?
And do you sometimes wonder whether you're practicing it accordingly? Or wondering how, and where to begin with it again.
Or if you're missing out on some of the benefits of self-love?
Well, then you're in the right place and this post is right for you.
BEFORE YOU START A SELF-LOVE JOURNEY, BE CLEAR ON THE NATURE OF SELF-LOVE
Firstly, what's important to understand is the fact that there are some more misconceptions about the nature of self-love as well, and we need to clear those out, too. This is important because they may be preventing you from fully embracing the concept of self-love.
After we do that, we can dig into some of the most important questions you need to ask yourself if you're serious about the self-love journey. By truly, I mean without replacing some other unfitting practices with self-love.
And finally, of course, you want to love yourself more. Actually, we all want the benefits self-love creates, and that's why we're here.
So stay with me if you're ready to start a self-love journey by going through a few very important, but yet quite simple questions. And as a plus, you'll find some actionable tips to follow and use them as many times as you need them.
Let's dive in!
FREQUENTLY ASKED QUESTIONS
Before we move to our 5 questions that will support your individual self-love journey, it's important to take a closer and quick look at the most common dilemmas that follow self-love as a phenomenon first. And the answers to them, of course.
what's self-love?

Self-love is meeting your needs in order to take care of yourself best, and provide well-being and happiness for yourself but with being attentive to the needs of others, and without any exploit of others and their well-being or endangering their human and other rights. So "addressing" your needs but being responsive to the needs of others, too. Also, self-love is not uniform, which means people can take care of themselves unequally and this can still be considered as self-love.
why is self-love important?

Self-love is important if you strive to have a healthy connection with yourself, and other people. Self-love helps you meet your needs better and take care of yourself in a more balanced way. If you know what you need, you have a better chance to maintain quality relationships. Lack of self-love has a potential to bring bad habits, bad lifestyle, troubling relationships, physical or mental health problems, etc.
can self-love be taught?


Yes. Everything we had learned can be replaced with something that serves us more. This means that you can learn to love yourself. What you can do to grow and nurture self-love, is find a way that suits you best and gives the best results specifically for you. What works for you doesn't necessarily need to work for others and vice versa.
Where to start with self-love?


You can decide to go for self-help, which is self-guided (with relying on reliable sources), or use external assistance like for example psychotherapy, but not limited to it only, naturally. First reflect on where you are now, where you want to be, and why is this important to you. This way you can define what comes next and what you need to do to truly start your self-love journey. Reading about it isn't enough, you must practice and be persistent as well as find the best way for you specifically. You can't copy ready-made solutions.
Is self-love selfish?


There is a common misconception that people who are more selfish love themselves more than those that aren't as selfish, but the truth is actually the opposite. The key is knowing what is enough for you so then you don't have to keep taking from others (not only material things but also energy or attention, etc). Selfishness includes an underlying fear of not having enough so there comes continuous grabbing or not giving to others. Growing self-love is not and should never be considered selfish. And the other thing you might personally be cautious about is being seen as selfish because you want to start loving yourself more. But what happens is that people who are "right for you" will never see taking care of yourself properly (always without using or harming others) as selfishness.
Is self-love narcissism?


No. Narcissistic characteristics can be signalizing a lack of self-love, due to these people's relentless hunger for appreciation and admiration. Instead of self-love and true self-esteem that comes from knowing your value, the person is facing deeper insecurity and seeks compensation in different ways in order to feed insecurity or to avoid facing it. And this ends unsuccessfully because what needs to be understood is insecurity itself (by looking into it more), and by compensating the person is only maintaining it or enhancing it.
When is self-love dangerous and is it bad?


Self-love journey is never dangerous and bad by nature. If you practice real self-love you can count on benefiting from it. But what happens is that other phenomena get mixed up with self-love, like narcissistic characteristics or selfishness, so then people think that self-love can do harm. Especially when they see narcisistic people hurt/harm others. What can seem as bad is maybe the fact that some people who prefer when you have less self-love will leave you when you stop neglecting yourself as a result of self-love. That's because now you don't take of their needs only anymore.
how is self-love related to acceptance?


To really love yourself you, need to accept the good and the bad about yourself so you can change aspects of your life that don't serve you, and enhance parts that you do.
Aldo, by desperately trying to be acceptanced everywhere you go is in conflict with self-love, and detrimental to your life, because going down this route eventually leads to giving up on integrity in order to get accepted.
is self-love the best love?


Self-love can be the best love of all because of the benefits that it creates for other love because more self-love means more love in all your interpersonal relationships When you love yourself more you tend to make better decisions, dependent on your true desires and needs and not on what you're expected to do. This creates a more fulfilling life.
can self-love heal?


Taking a self-love journey can heal, because the outcome of self-love is obtaining a skill/set of skills for nurturing yourself in a suitable way. This will be useful after you've encountered a difficult experience, as well, because with more self-love it's more probable that you will take good care of yourself afterwards. And when some of your experiences affect your self-love, the best way to heal is empowering yourself through self-love so you can recover/rebuild.
I really hope that helps with clearing out at least some doubts!
And if you're serious about digging deeper into the real nature of self-love, I suggest you check out my post What Self-love Really Means: Misconceptions Shattered, too. This post should remove any confusion about self-love you may have.
And if you stay focused throughout this post, I'll tell you about the program you can start immediately that will lead you to greater self-acceptance and self-love.
And now we can proceed to the questions, or better-said topics, that are crucial for you to open at the beginning of your self-love journey. So go ahead and explore them with me!
#1. AM I HEADING WHERE I REALLY WANT TO GO OR FOLLOWING A PAVED PATH?
We can say that none of our decisions are completely independent, and that's really fine. Because we are and we should be positively influenced by people that are important to us, and none of our opinions don't need to be totally influence-free.
And we can even say that they can't be completely influence-free. Considering we are social beings and we touch each other's lives every day.
I mean, the people we care about are there to tell us what they think.
If they can't do that, then we should reconsider our behavior or maybe our choices. And we all have those important people "in our heads" when we are deciding about some things.
They're our relevant others and their opinion is a referent opinion to us. Which means they can influence our decisions at least indirectly.
But that doesn't mean we don't make our own decision, or that it isn't considered independent decision-making. It would be wrong to think that.
We absolutely do.
Of course, if we had learned how to do it independently (or how to do it at all when it comes to some people that can't make up their mind and decide what option they should go for-if this is you, look into this) and to make them in our best interest.
This means that we take our time to figure out what is it that we truly want and need.
And also, what happens if that's not the option that others expect us to go for.
Those others may be our parents, partners, society, it doesn't really matter who. But it can be really hard to stand up to those expectations or demands, because they're sometimes there even without the necessity to be spoken of.
But we need to try to understand what is our inner self telling us.
What is the right way for me?
What if it's a mistake?
How to make a good choice?
What if you make a bad one?
Really what if you do make a bad one? Would the world end?
Probably not, so we should ease the pressure on ourselves a little bit. But let's talk about how to train ourselves to make the best choices possible.
This is important in the self-love journey, so we don't end up living someone else's life, and not ours.
YOU MAY ALSO LIKE:
IMPORTANCE OF LEARNING TO CHOOSE THE RIGHT WAY FOR YOURSELF FOR A SELF-LOVE JOURNEY
Well, there's not an easy answer to this, but you can break it down for yourself. It looks harder than it is because you can be forgetting what is our main resource.
It's your experience with yourself. Let's practice it a little bit.
Actionable tip

So, it´s probably not your first time to have to decide about something. So try to retrace your steps when something else was on the table.
And then go through the next few questions and consider writing your answers down:

1. When were you the most satisfied with your choice? Or maybe even better – when were you the least happy with the result you got after you decided to go for a certain choice?
2. What did you follow? Your reason, your gut feeling, both, or your intuition? Or someone else but not you.
3. And how do you see yourself when you think of deciding on each of your options?

4. Who or what do you see first when you try to imagine your life after you went for a specific option? What consequences do you see in the aftermath?
5. Are you satisfied with what you see?

6. Are you pleasing someone else just to make them accept you? Or love you?

7. Are you afraid of leaping so you choose the safe and familiar pathway that won't feel uncomfortable?

Well done! Good for you! Let's move on.
What I have to say as well, is that we should all embrace discomfort if we want to make progress.
That doesn't mean that we should forget about comfort and safety in life.
NO. We just have to stop running from any discomfort and fear. Because, if our fears and feelings control our behavior, then we're not in control of our life, so overprotecting ourselves often doesn't do good for us.
Of course, if we went through something that affected us heavily that's a different situation.
In general, they should influence our behavior and put us in motion, and they are there to help us move.
Not to paralyze us or terrify us so we quit.
If you don't see fears and emotions this way, well you need to start changing your views and look at the bigger picture.
So what are your experiences when it comes to decision-making? Did you try to understand your patterns when it comes to this topic?
You may want to check out later:
#2 WHAT ABOUT SELF-LOVE IF YOUR PHYSICAL APPEARANCE DOESN'T FOLLOW DOMINANT SOCIO-CULTURAL NORMS?
First, let's go through a few important self-reflecting topics related to this question.
This should help you detect how you look at your body and physical appearance.
As well as whether you want to continue the same way because you're o.k. with it. Or you don't like what you've come up with in this reflection.
Let's quickly see.
Do you always love or respect your body equally? How do you show this respect?
Do you appreciate your body when it isn't perfect as you imagine it should be? Or at all?
Do you see your body only as an object for gaining acceptance in society?
Do you experience it like an integrative part of your whole being?
Is your love for yourself depending on your physical appearance?
Are you focusing too much (or only) on the body part that in your opinion has a flaw or flaws or obsessing on it?
Do you obsess over your body throughout the day?
How often do you think about it from an outside viewer's perspective? (If you are a woman, I bet you grit your teeth, bit your lip, or whatever right about now because this is so common for us due to objectifying of women.)
How do you feel about your findings? Are you satisfied or maybe shocked?
I'd suggest you write the most important of your conclusions down and go back to these questions from time to time to see if a change occurred.
THE REASON WE THINK THIS WAY
Well, If you don't like what you see don't shame or blame yourself. It's not your fault and you're not deranged. It's the fabricated social norm being imposed on you.
It's a terrible combination of patriarchy, consumerism, and manipulation.
Please, never buy anything that is enhancing your insecurities or creating new ones! By buy I mean listen to and believe, as well as purchase.
Anybody who is gaining profit exploiting your self-doubt and (lack of) self-love is not the person or company you want to fund with your hard-labor earned money!
They're manipulating you, so why should you let them get away with it?
Those who you should believe, are those that want to see people grow, truly grow as an individual.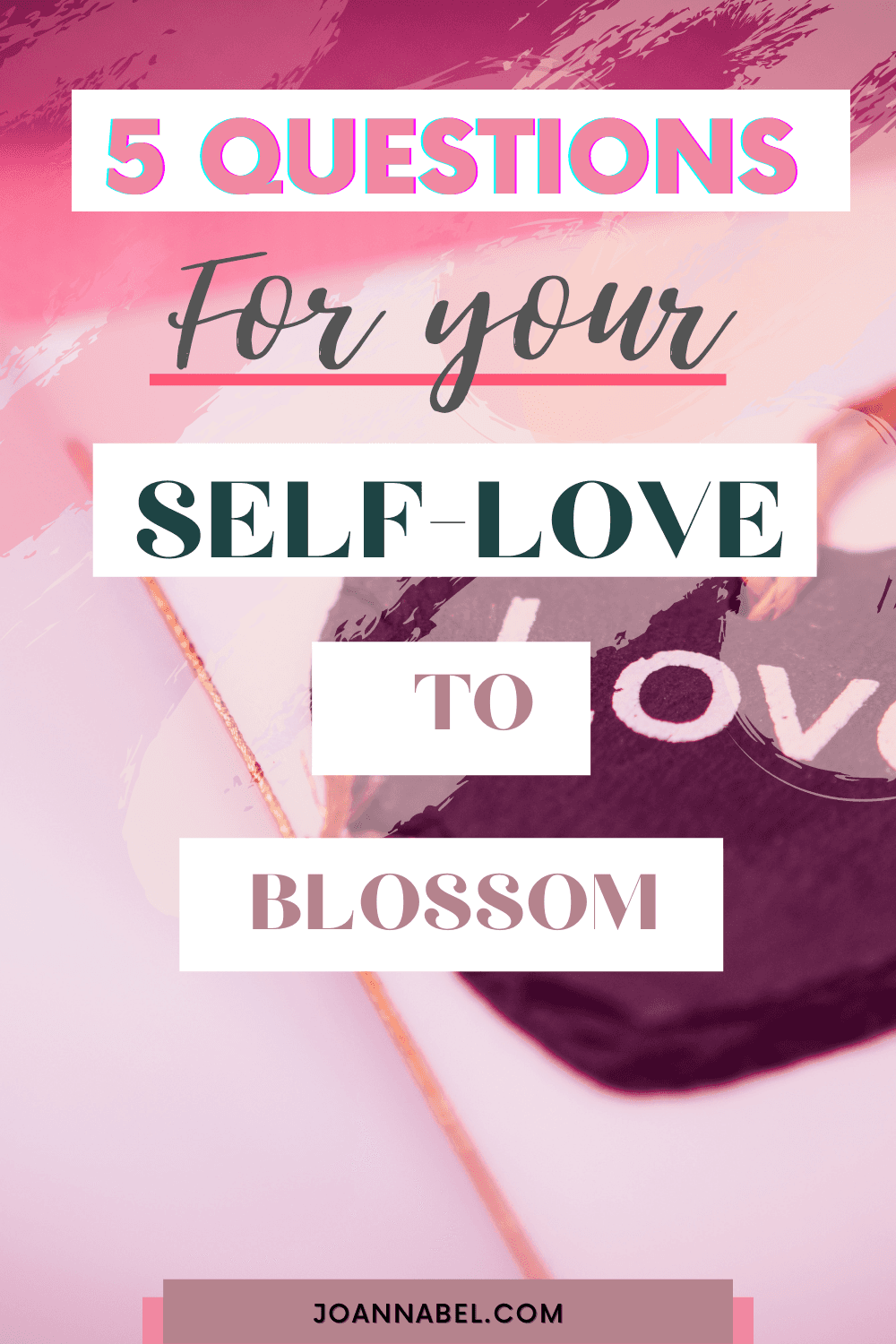 We all experience this but we really shouldn't let it control us. We have the power to confront it and not just submissively obey it.
You have the power to remove anything in your life that's not serving you. Why don't we all do that more often?
It's because people want acceptance from others and sometimes they want it at any cost.
Many people misunderstand that this way they're serving themselves as prey. Why would you want to be accepted by anyone?
Do we even like or even know that anyone?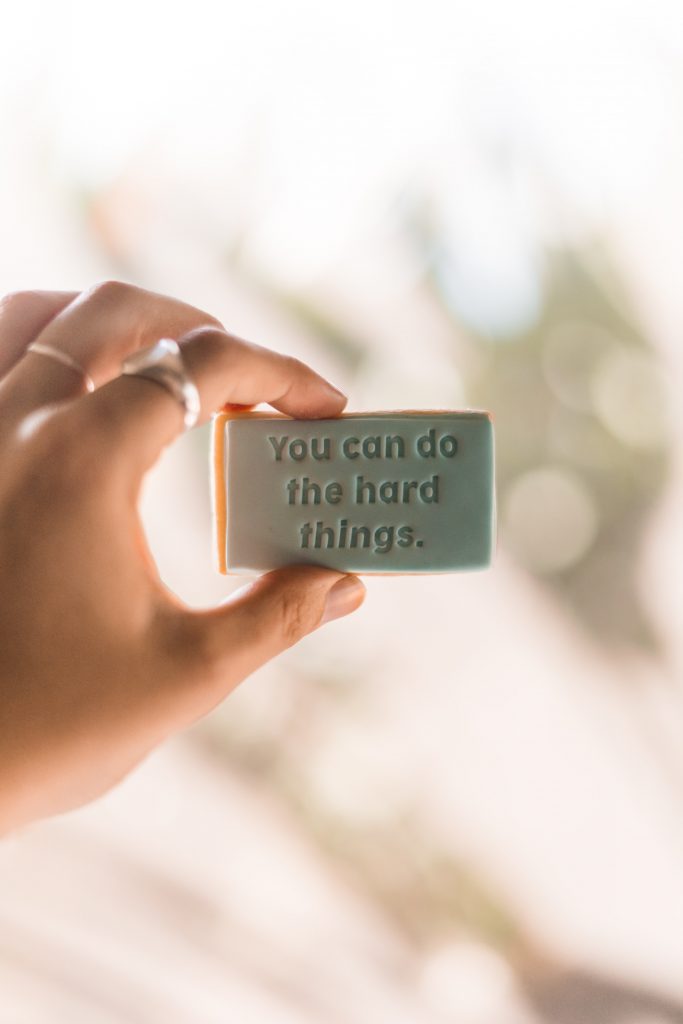 You should aim to get acceptance from the people that share the same values with you and that are important to you because of that.
Or you'd rather accepted by those who want to use you?
Of course not. Well, it's the same principle.
If most of us were brave enough to break through we'd all be much more free and relaxed.
Instead, many even reinforce it, by competing with others with these wrong choices. Or we just can't wait to dodge the bullet and we obey the pressure to be let off the hook for once.
I'm not saying a healthy competition is ever a bad thing. Quite the opposite.
But let's compete in authenticity, individuality, and making ourselves and others feel better about themselves while we support ourselves and them in improving and progressing.
Nobody should pressure anybody into becoming somebody else to be good enough.
That's just not acceptable. You really shouldn't accept it.
And the problem is that when we avoid the problem and obey, the problem doesn't just go away.
It just gets stronger and continues devastating the environment.
So when we dodge the bullet, somebody else isn't protected from being hit by the same bullet. Maybe even your kids.
SELF-LOVE JOURNEY TEACHES YOU THAT YOU CAN DO THE HARD THINGS
I'm not saying this is ever an easy thing to do, but you should try to shift the perspective. You can be in control of the power you give to the exploiter.
Have you tried changing your everyday view, landscape, or scenery?
Actionable tip

Think about TV programs, social media feeds, and followings, books, people, even your window view. Really any view that's creating darkness in the place where should be light can and should change. When you find the view that doesn't serve you, go ahead and remove it from your life. You can choose.
And we also shouldn't impose these norms on other people. It's not really fair and we don't have the right to do it.
This won't really increase our worth or self-esteem and self-love, quite the opposite. We'd be rotting from inside, we just wouldn't know it yet.
Moreover, should we sacrifice our or other people's mental health to obey social conventions or social norms?
And this happens to people whether we're aware of it or not. It can even lead to suicide.
I know that it's hard to resist the need for acceptance that lies underneath. But we really shouldn't reduce ourselves and others to our bodies.
We are worth more and have right to more.
Society and culture do create those social constructs, but well we are the society too! Don't we have a right to be included in creating the norms we should follow?
If the society or dominant culture objectifies us, and we are part of the society, should we continue to objectify ourselves and others in that society?
If society continues to impose one's appearance as a resource for gaining economic and social power, aren't we maintaining those power structures when we accept them and obey them?
Just something to think about.
Do we really want to spend our lives performing all kinds of rituals just to meet those fabricated standards?
And I'm not talking about taking care of health. Considering certain researches that had tested women's and men's discomforts with and disconnectivity from their bodies as a result of objectifying, showed that objectifying leads to decreased paying attention to our body internal functioning.
Well, how wouldn't it, if we spend the whole day obsessing over our physicality and appearance?
So the arguments about obsessing over our bodies because of our health don't really apply here.
We should embrace the power we have over ourselves and live differently.
In the end, it's your choice which way to go. But I believe we should dare to experience the true freedom that only comes when we really have a right to make choices.
If you do something to avoid something else, well that's just not a real choice.
Then you're not really free.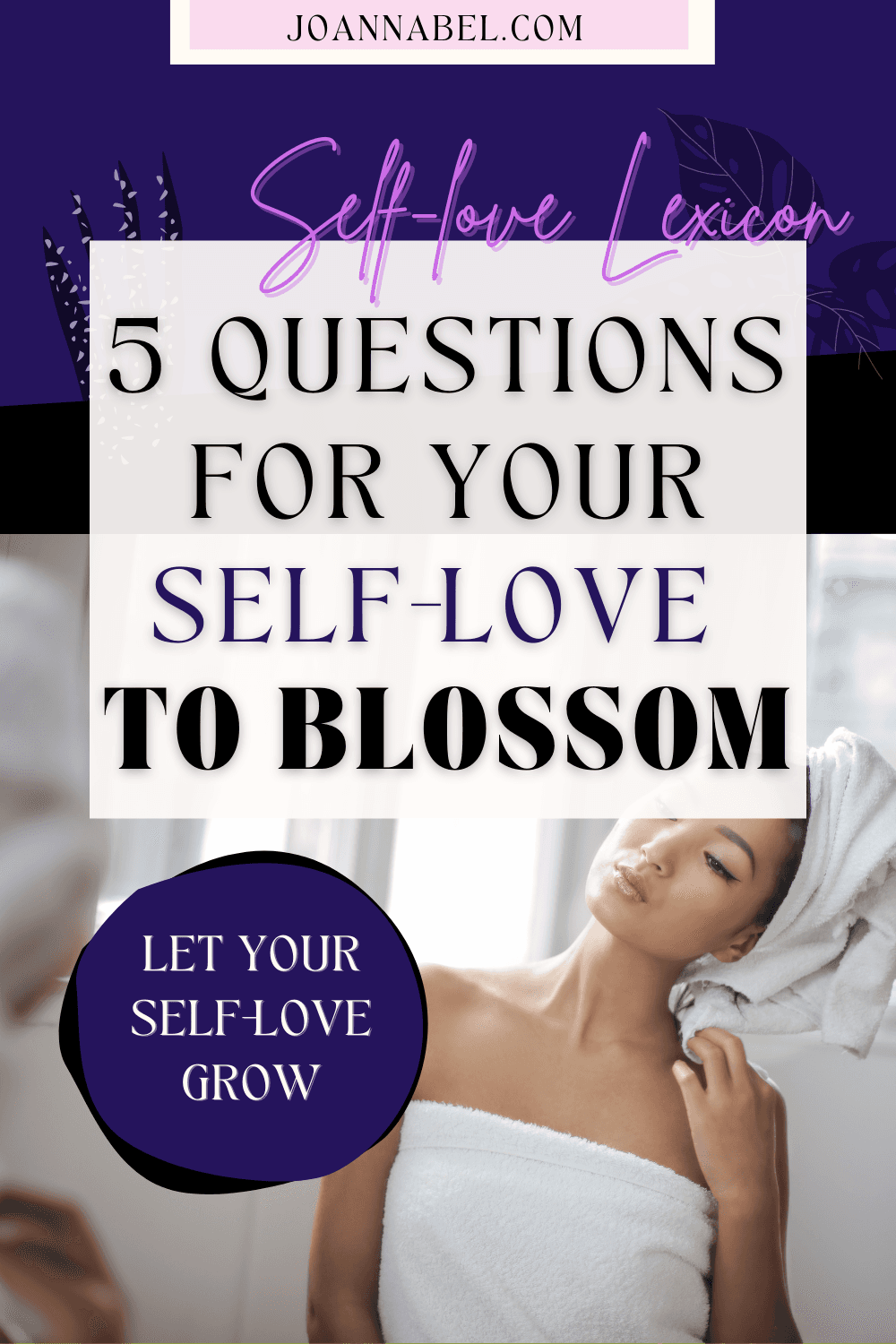 If you are determined to make the best out of your self-love journey, and you want to give yourself the gift of deep self-love and self-acceptance I have a recommendation for you.
It's a FREE masterclass led by Kristina Mänd-Lakhiani who dedicated it to people seeking a path to greater self-love and self-acceptance.
Her intention is to show you how to create a deeply fulfilling and free life lived by your own rules, by reminding you to bring back consciousness into your daily routine and supporting you in taking the power back where it belongs. And that's with you only.
Here is the link again. I'm positive you won't regret it.
And now we can continue to our next question, which has the potential to turn around anyone's self-love journey.
RELATED:
#3. IS THIS THE PLACE WHERE I SHOULD BE, OR I'M PROVING MY WORTH TO SOMEONE?
Well, this question is maybe the most interesting one of all, because we've all fallen for that trap of proving we're worthy, at least once, or we tend to fall once in a while.
It's just how we're built. Our self-esteem is not as solid as we'd want it to be (we can say people are fragile in general, which doesn't have to be perceived as a bad thing).
But still, we can see some people had mastered this. This means we can all do it, too, so can you.
They either learned from their mistake a long time ago, so then they don't even get to this position often.
Or they recognize the trap really fast and get away from it as fast as possible. Either way, that's the way to go.
Why?
Because you will never win at this. If you don't believe me, try it. But don't tell me you didn't know it was coming when you hit that wall hard. I warned you it will happen :).
The joke on the side now, what happens is that when you're in a position to prove your worth to someone over and over it's either your self-esteem that is shaken that got you there, so it's hard to fill the void.
Or you are in the wrong place because you've fallen for the emotional trap.
Of course, you're not to blame because this is useless, but a good thing is that you can do something about it.
And it's probably both at the same time. Because when your self-esteem is low, you tend to choose the lower goal, the job that is beneath your achievement capacity, an unfit partner that you can leave when you want it and you don´t get hurt, etc.
But let me break it to you, YOU WILL GET HURT.
You will end up hurting yourself the most and often only yourself.
What does this emotional trap look like? I'm sure you'll understand what I'm talking about in a blink of an eye.
It's the situation where you are provoked by someone's lack of respect, appreciation, valorization, love, etc, for you. (How can you not love me?? How can you not see how amazing I am??)
More precisely, you try to change their minds about you, by proving yourself ( that you are worth) to them.
Or you try to inspire them to behave, do or think of you the way you need/want them to in so many different ways and using different tactics. And of course, these never really work.
WHAT'S REALLY HAPPENING TO YOU
The main reason why this happens is the fact that you've made the wrong choice for yourself, and you'll see that you're not satisfied with your situation very soon.
You will not get the appreciation that you desire and your value won't be recognized because this isn't a good fit for you.
Even though you see and know that you're "better" than that other side you're dealing with.
You will continue to chase that appreciation but it will never come, and if it does come you still won't be satisfied. It's because you're in the wrong place and nothing can change that fact.
So what you have left is to either accept it or move away from it. And you probably won't be able to accept things as they are, so then the conflicts will continue to rise and rise and rise. You can even find yourself in an abusive situation and you could become the abuser, too.
But when you decide to leave, you need to understand one very important thing. Unless this is a situational thing (this trap you're caught up in), so there's no pattern there, you need to deal with your self-esteem. You need to increase self-love.
Think about this.
If you don't, you'll get in the same or similar situation again.
It's because you will choose the wrong way again, considering you lack the self-esteem to go for what you deserve. This is the case for any area of life.
You might be experiencing this for many different reasons. Just to name a few:
maybe it's hard for you to bear the baggage of a bad or wrong decision, because then you'll look not so pretty or not so perfect to yourself – so then you copy others or transfer responsibility for a decision to others.
sometimes the belief behind this is the result of a strict moral norm supporting it, that was imposed on you a long time ago.
sometimes it's the belief that says we don't deserve good things because we feel guilty about something that's happened in the past.
But I have to tell you that whatever it is, you should try to address the right problem that's blocking you. Or you'll risk going in circles.
You could spend your whole life miserable and you don't have to live like this!
You deserve to be happy!
So go and choose your well-being and happiness before someone's approval that will never come and that you didn't even need in the first place! Don't fall for the same trap again.
Here are 99 self-love affirmations to support you in finding your balance.
Speaking of happiness, there goes our next topic important for starting your self-love journey.
#4. AM I ABLE TO FEEL HAPPY AND SATISFIED AND WHEN DOES IT USUALLY HAPPEN?
When I say this I mean being able to feel truly happy and satisfied ever or at all. Or this is only conditioned by outside factors that are mostly imposed.
And of course, I'm not talking about situations where people are abused and in a survival mode.
Often this is a mental health question, amongst other things. You should be able to enjoy life as well as embrace suffering as part of life.
Do you accept that nobody can or should be sad or happy all the time? That's not natural because we experience many different things. But you can start noticing how you feel most of the time.
Think about it.
Are you at peace?
Do you enjoy things or you spend most of the time chasing one thing after another, again and again, to try to feel successful or satisfied? (This is qualitatively different than embracing and overcoming challenges in life one after the other.)
And if you're not satisfied with your position or situation, what do you do about it?
Can you shift your focus from it so you can actually do something about it?
Do you make yourself feel miserable because you failed at something and paralyze or give up?
You can analyze where do you see yourself by asking these and similar questions so you can understand if your habits or patterns serve you.
So does your pattern serve you? Does your situation serve you? How do you want to feel?
RELATED:
LET'S BREAK IT DOWN A LITTLE WITH AN EXAMPLE
If you don't ever feel satisfied with whatever that you've achieved until you get external validation and glorification, then you should probably consider focusing on your self-love and self-esteem. By outside glorification, I mean constant praise from your social environment.
Don't get me wrong, we all need to be seen, heard, and recognized, and external validation is needed so we can reflect where we stand, but I think you know I'm not talking about that.
I talk about the people who get themselves into a state where they can't stop comparing themselves to others around them and they end up exaggerating so much, that they highly irritate or even hurt people around them (with their lack of sensibility).
Sometimes they can't stop even when somebody close to them is in such a hard situation, yet they can't see it because they can't stop obsessing over themselves and their situation not even then. Did this ring any bell?
And you may start thinking they're not empathetic enough, which isn't always true. What happens is that they end up not showing it enough, because they're used to constantly proving their self-worth to others (and themselves), so they just end up losing a sense of balance and measure.
What you can do about it, is talk to them to show them what they're causing and to set proper (comfortable) boundaries. You should try this before making any rash decision, and I know from experience how overwhelming it can get.
If it doesn't help and you're actually dealing with a toxic person, well you might get tired of trying (considering this behavior is usually associated with a high level of controlling behavior as well). And that's ok, you shouldn't take over someone else's responsibility to move forward with their personal development.
And if you think you're the described person, well it's good for you to recognize it, because now you can do something about it. And you should because it won't get easier over time. Hoping is just not enough.
The urge for consistent external validation is stopping you from feeling truly satisfied with your successes and at ease. Then, whatever you achieve, or get, won't be enough, because everything you do, you do it to get that external validation. This is a vicious circle.
But what you should stream to, is strengthening true self-esteem and self-love instead.
This doesn't mean you should ever become someone else. It rather means you get a stronger sense of self, so you can easily recognize which feedback (or parts of feedback) you should consider and which one to ignore in life.
Live by your own rules I previously mentioned, supports this approach, too. If you're aligned with this as a concept, but you're not sure how to do it, then you should consider attending this program.
You might need external assistance to overcome this hurdle because some of these behaviors can be your coping mechanisms or are in relation to them, and have a protective function. This means they need to be replaced with some better (adaptive) ones. So if you need help to do this you should most definitely get it, because it's so worth it and you'll experience many positive outcomes from this.
If you go for it you can benefit in many ways, for example:
your relationships will improve,
you will be able to form closer and more intimate bonds,
you will even find your true place in the world,
you will feel better and free.
This is truly important, also, because this pattern is associated with an emphasized necessity to have or get everything exactly as planned, with a lower tolerance for any deviation and the urge to control everything. And this applies to circumstances, events, and people (relationships).
This means that it's a constant chase with so little true enjoyment and much much more proving to others and dissipation of energy that you could use so, so much better and make your life easier!
JUST DON'T GIVE UP ON YOURSELF
Easier said than done, I know, but you shouldn't give up on yourself. You're your own biggest resource to use in your self-love journey.
Of course, this is not the only pattern that might be stopping you from feeling truly satisfied and happy. You could be experiencing a certain learned behavior, a consequence of a past difficult experience, or a mindset that is stopping you from reaching that happier place.
Again, we're not talking about being happy all the time, but about being able to reach it and experience it from time to time when it's "appropriate".
Whatever applies to you you shouldn't give up on the possibility to live differently and better.
Maybe you just learned that there's no other way to live, and you can only go a certain way. But this doesn't have to be true. Your mind might be tricking you.
You can unlearn and replace any behavior or habit that doesn't serve you with a better one. Think about it and try to help yourself to learn a better one.
You can try:
self-help,
courses,
trainings,
coaching,
psychotherapy,
treatments, etc.
Whatever works for you best, depending on your situation! It's never too late to start thinking about your self-growth.
Sometimes we need external assistance and it's so amazing we have so much to choose from these days! That's so comforting.
Just don't give up trying.
Relapses are common. That doesn't mean you should stop, it just means you need to become more skilled. Instead, try harder and just keep going. Don't stop moving forward. They also show you that you still need to continue working.
Whatever it is that you choose, I would suggest going for a resource that you think can give you the most.
And remember, reading about it is not enough, you need to put in the work and practice. Over and over again.
So tell me, how happy are you? Do you recognize yourself in any of this? You can share your experience here.
Finally, let's get to the last topic you must take into consideration in your self-love journey.
#5. WHAT HAPPENS WITH MY SELF-LOVE IN TIMES WHEN THINGS DON'T GO AS THEY "SHOULD"?
Think about the situations when you don't feel so good about yourself. What are these situations? What usually happens that puts you in that mood?
Do you have a habit to use negative self-talk? How do you treat yourself when things are heading south?
And then think about what you do when your friend or anyone close to you is in a similar state of mind. What do you tell them?
You are trying to help them to change focus right? And I guess it´s not the same you tell yourself when bad times come, right?
But why don't you do the same for yourself when you feel bad? Why not show some love for yourself? Well, it's not that easy to manage the sound and tone of our inner critic. But that doesn't mean that it´s impossible!
So what can we do about it?
THE NEGATIVE SELF-TALK
Well, we can change our negative self-talk, and this isn't even that hard to do! It just takes practice.
So what you need is time, and well you are a master of your time. So use it well and spend it on activities that help you self-improve, like this one.
Let's say you didn't get a job you applied to. What is it that you´d tell yourself if this hypothetically happened?
1. I'm incompetent and stupid, why would they choose me anyway, etc.
2. I can do better, I will be better prepared next time/I will find another opportunity for myself, etc.
What do you think creates a better outcome for you?
The 2nd one that's right. The reason for this is that this self-talk creates motivation and it's solution-focused so it lets you move towards your goals.
And the 1st leads to motivation decrease, sadness, even misery.
This doesn't mean you should avoid negative emotions. NO NO. It's important to go through them and process them. This only means you need to move to the next stage. And the next stage is action to improve or resolve the situation that you're dissatisfied with.
And this is the way to do it. Some call this increasing psychological immunity.
And you probably can remember at least one person in your environment that excels at this. Well let me tell you, you can excel too.
What you need is to understand what is it that you believe in when bad things happen.
Ask yourself what you believe were the reasons something happened? And by doing this, remember that you need to try to resolve your situation. And not strengthen your fears or solidify your negative beliefs about yourself.
So try to approach it more objectively. Instead of blaming yourself or others which leads to passivity, you can see what's your responsibility and what you can do about your situation. This has a maneuver space for activity.
This is proactive. You need this.
So try it.
Actionable tip

1. Remember one particular bad thing that happened to you and think about the self-talk you should be using or you would advise somebody to use. Practice it a little bit.

or
2. Try to replay the situation – imagine the particular bad situation that occurred and begin with the usual self-talk. And write it down or write down your impression of the self-talk you use on yourself afterward.

or
3. Simply remember to try to use this method to deal with the next unwanted/unsatisfying issue you encounter. Consider saving this post/pinning for later to try this method when you need it.
This is a sign of self-love and this is the way to enhance it. So use it wisely every time.
What will happen is that your psychological immunity and tolerance for frustration will increase over time! So you'll need less time to recover from what happened to you and move forward.
At the same time, your self-esteem will increase because you've succeeded. And you will feel better about yourself and even life in general.
Just look how amazing and achievable this is!
DO YOU WANT TO TAKE IT A STEP FURTHER AND NOT JUST HOPE LOVE FOR YOURSELF WILL APPEAR?
If you, or someone you care about is eager to find a way to positively contribute to the level of self-acceptance and obtain more self-love, consider a program dedicated specifically for this calle LIVE BY YOUR OWN RULES by Kristina Mänd-Lakhiani, a serial entrepreneur, speaker, and co-founder of Mindvalley, hosted on Mindvalley platform.
Live By Your Own Rules is a self-exploration that leads to self-discovery, self-liberation, and embracing authenticity.
It'll take only 15 minutes of your day over 31 days, where Kristina will guide you through her unique process to shed the light on masks of society, identify your personal truths, and nurture your relationship with themselves.
You'll understand how you've been restrained by societal standards and expectations about who you need to be to be accepted and valued. And this is why self-love has been so far away from you, distant, elusive, or even felt unreachable, but it doesn't have to be anymore.
Instead of being captivated by fabricated societal norms, you'll learn ways to innovate on how you work, love, play, and even fulfill your purpose, define happiness, pleasure, and success according to your own rules and criteria not someone else's you don't even know or care about.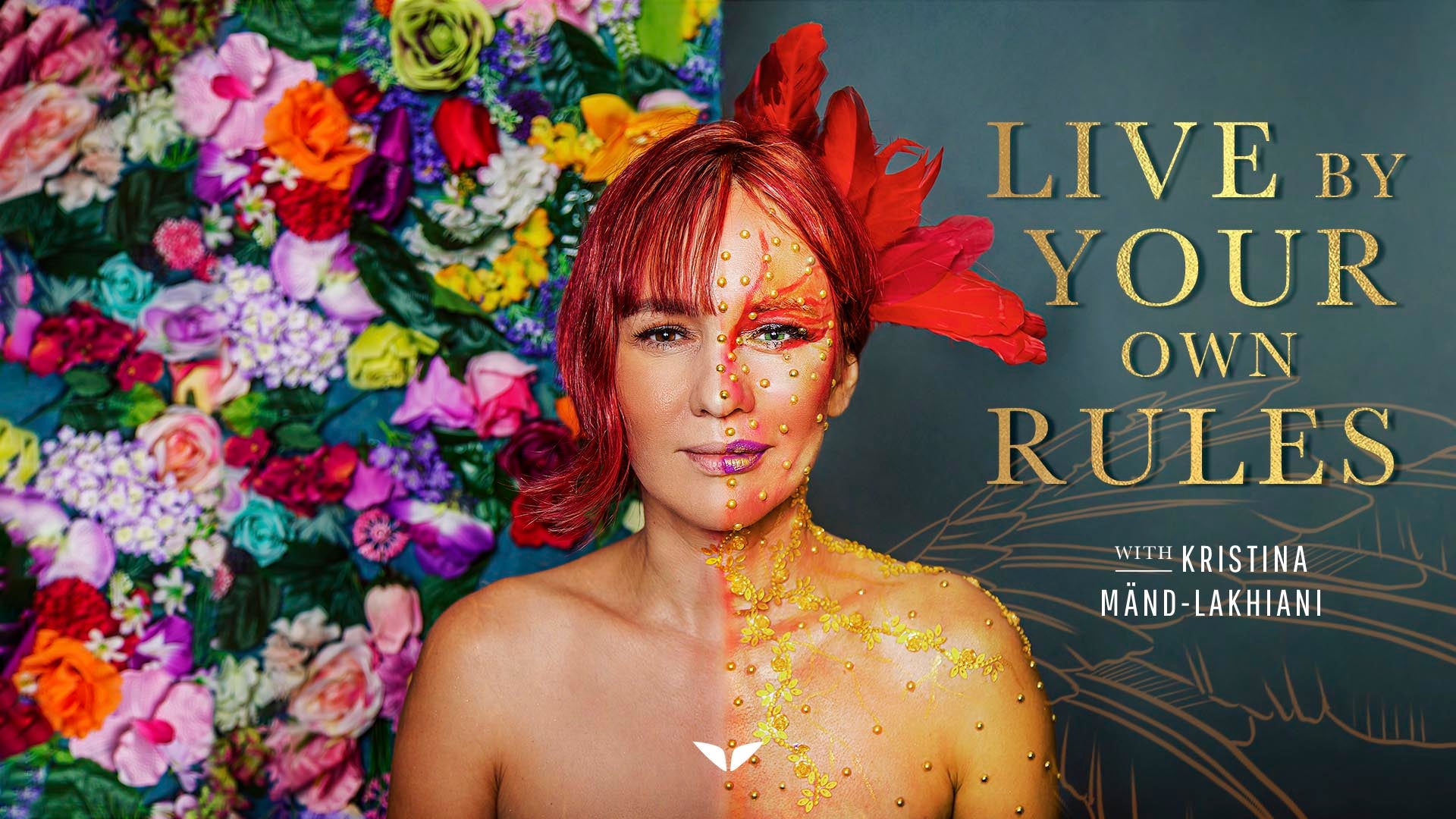 And as your journey brings deeper connection with yourself, you'll begin to accept all parts of yourself, as you live, and express yourself truthfully.
By the end of the Quest, your relationship with yourself can become so solid that standards of society will never have the jeopardize your authenticity again.
If you want to start the program (called Quest inside the Membership) or you want to give it as a gift to someone, you can do it by getting the Mindvalley membership or buying just this program.
But keep in mind that the price of the program (and most single programs) covers most of the yearly membership pricing. You get the greatest value for money when you choose to pay the yearly option.
But if you're getting it as a gift or you're not ready for a yearly commitment just yet, you can choose a monthly option, and then continue using it if you happen to like it. And I can almost guarantee that you will.
Now, I'll tell you more about the membership.
But before I do, I just want to mention that this program is not the only one that can help them with cultivating self-love. Just using the membership by attending the preferable Quests will provide progress for you, but I'll mention a few other programs as well (links to the FREE masterclasses):
Unlocking Transcendence, also by Jeffrey Allen 
The Quest For Personal Mastery by Srikumar Rao with a visionary TED speaker and America's #1 MBA lecturer.
Everyday bliss by Paul McKenna a famous hypnotherapist.
Inside this powerful membership, you'll be able to choose from any of the 100+ programs designed for elevating different areas of life, such as relationships, wellness, resilience, career, business, mindfulness, etc.
That's a full personal development journey and transformation.
What you can expect once you begin engaging with this platform is:
true self-discovery so that you can start identifying your real preferences, aspirations, goals, and dreams
setting meaningful goals that have the potential to fulfill your need for self-actualization as opposed to only living on someone else's terms and building someone else's dream in order to be accepted by the environment and perceived as successful
liberation from fabricated societal expectation and norms that not only don't serve you, but are in fact representing oppression which is suffocating your soul that only wants you to live in alignment with whom you truly are and not what society expects you to be
to finally awaken your authenticity by letting yourself be visible as opposed to being shy or ashamed of who you are deep down or what you want behind the closed doors
to acquire skills to make life decisions aligned with your core values and true desires coming from the depth of your being
begin stepping into your potential and move towards reaching full potential unique for you and different from anyone else's in the world
become skilled at self-love that holds the key to building the life of your dreams
finally become comfortable in your own skin, doing your own thing, and going where you truly want to go in life
build the life you are proud to call your own and experience lasting fulfilment because your consciousness is so expanded that you don't need to worry about whether things will work out for you ever again, as now you have skills and support to make them work.
The Quest are delivered by world best known experts, coaches, and trainers that are now collaborating with Mindvalley to bring you the transformation you need in the personal development category of your choice.
If Mindvalley chose them, you can be sure they're the best.
There are 6 categories on the Mindvalley platform:
Mind
Body
Soul
Relationships
Career Growth
Entrepreneurship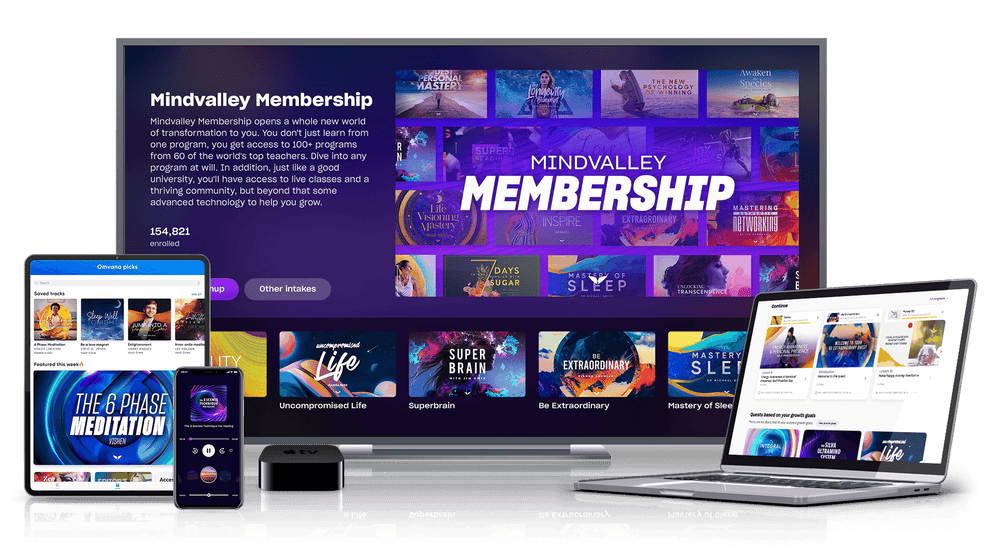 And inside the membership, you'll find:
Full access to Mindvalley's entire curriculum of best-in-class programs for transforming every dimension of your life. (100+)
2. Weekly Mindvalley Live sessions featuring today's biggest trainers, bestselling authors, and celebrities.
3. Full access to Mindvalley Meditations, featuring a vast selection of guided and ambient meditation audios for deep inner transformation.
4. Access to Mindvalley's private social network, where you can connect, share wisdom, and grow with fellow members in your city and around the world.
And if you happen to like it and you're considering getting a membership, but you want to know more about it, read: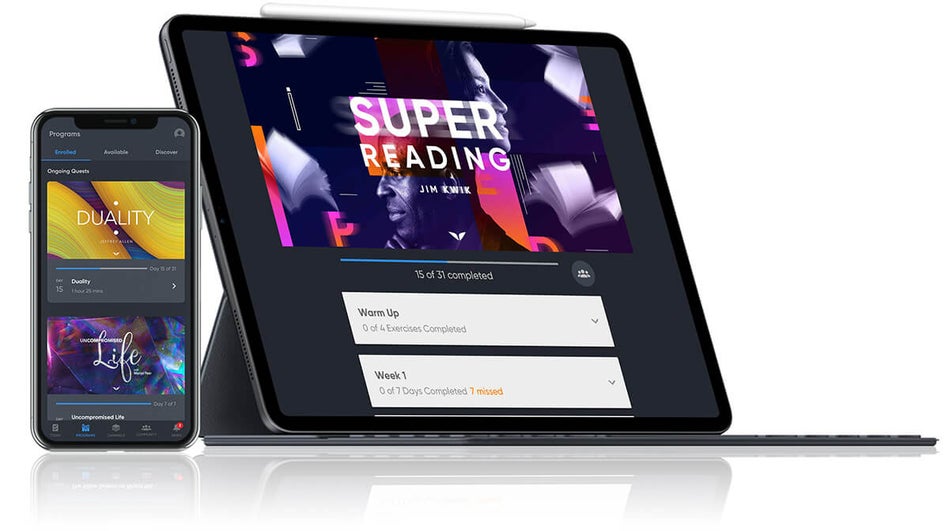 This will be the gift of your life because you'll open the door for amazing transformation and upgrading your life to fit your preference, but now with numerous personal growth tools you can take with you even if you leave the membership, and use for the rest of your time to help you thrive.
This membership brings a community of like-minded people to you, helps you feel connected and will help you heal, besides giving you the chance to level up your life experience.
Additionally, Mindvalley has developed an app that makes it super easy and super convenient to use daily.
I advise you to start your day with Mindvalley meditations or with a lesson of the program you of your choice.
Right now you can enjoy Mindvalley at a special price.
Latest Posts:
Recommended Resources For You:
FINAL THOUGHTS ON SELF-LOVE JOURNEY
We've come to the end of this post but your self-love journey doesn't end here. It doesn't even start with me asking the questions. It starts with you. And maybe it ends with you, too.
And it depends mostly on you, so you should remember that. You have more power over it than you give yourself credit for, most of the time.
It's just the way we were taught. But that doesn't mean we are trapped in it or by it. We can start over and learn better, new, and more fitted lessons for our lives.
The 5 questions we talked about are not the only ones. And you should consider them as an intro to all the other questions you will be asking yourself from now on.
And if you're looking for more guidance on this, then Mindvalley might be the right fit for you!
And now to you – do you see self-love as a journey we all should take? And what other questions do you see as important to open for an extraordinary self-love journey?
Share them in the comment section below! I'd love to know.
See you in the next post! 👋
I'm grateful I had your attention.
MY GOOD READS/CLASSES RECOMMENDATION: