Ready for some useful, creative, and helpful suggestions for things to buy for self-love for adults online? Before we get to them, let me mention something really important that will determine if and how you will spend your money.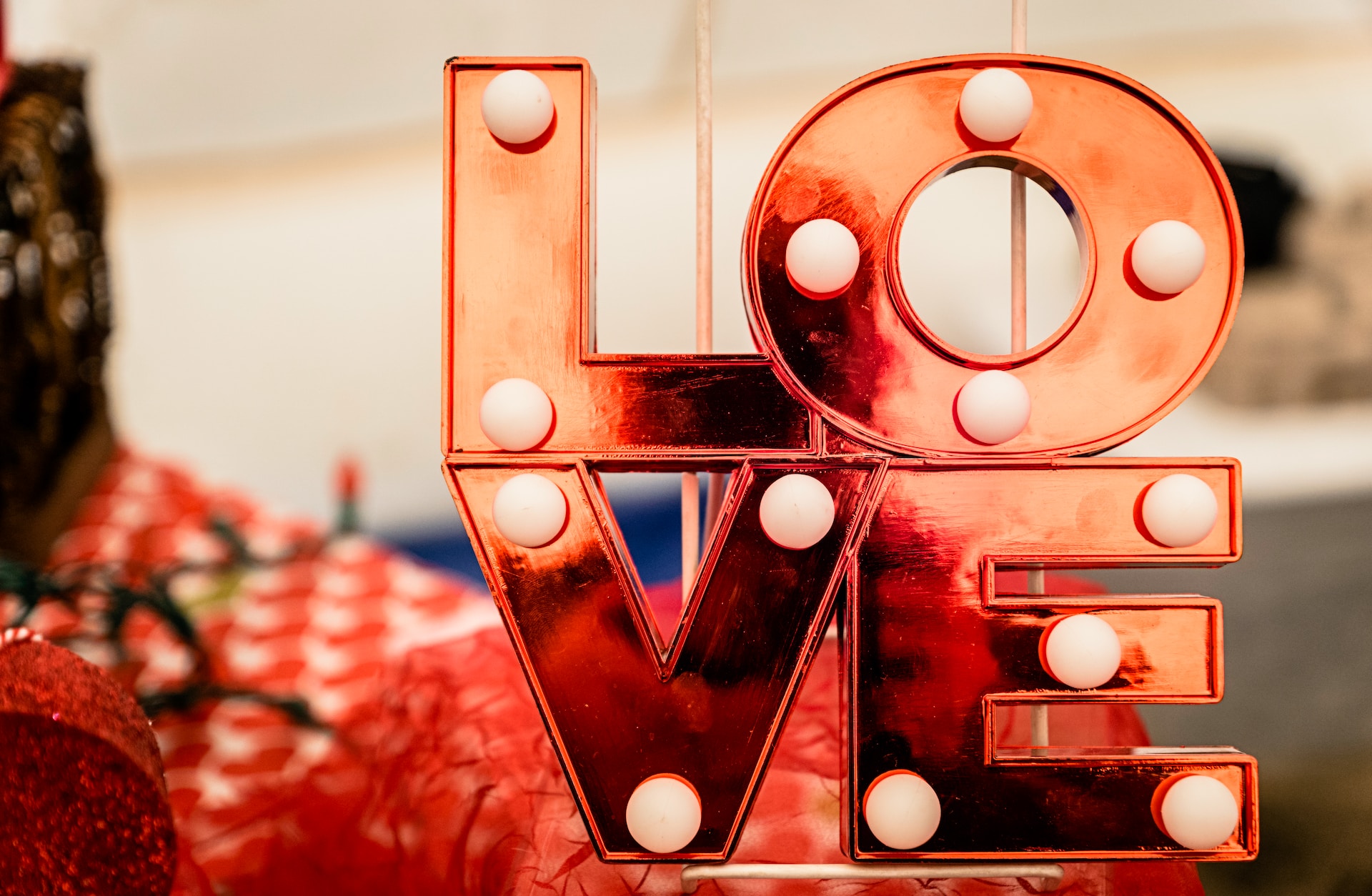 Elevate Self-Love: Things To Buy For Adults Online (13)
In an environment that glorifies busy schedules and external and not personal-to-us achievements are imposed upon us, our invaluable relationship with ourselves is easily neglected.
This environment also amplifies our insecurities, prompting us to continuously buy more and more stuff to feed those insecurities so that we would never ever stop buying.
If a company is praying on your insecurities, that's a signal that you shouldn't spend your hard-earned money with them.
This means that before you engage in an impulsive buy (and every shopping spree is impulsive if you haven't really asked yourself if you need the things you buy), you should ask yourself:
Is this purchase really going to help me improve my life long-term or at all?
What will happen after I buy this? What can I really expect?
Will this product help me become a better person the way I intend, or will it just make me appear to be better for others to see?
Will this investment contribute to me learning how to deal with my (chronic, always-present) insecurity and lack of self-acceptance, or will it leave me in the same vicious cycle (nowhere)?
Will this purchase me address the problem I've detected or just put a bandage over the deep cut?
Is this only a superficial (surface) level product, or does it have the capacity to actually help me move forward?
Keep asking the right questions instead of just, for example, following trends or doing what everyone else is doing without knowing if these activities have the capacity to help with self-love, or anything else you're trying to tackle.
Now, when you're buying something for someone else, these (and similar questions) are the questions you need to ask if you are truly determined to find quality things to buy for self-love for your adult friend or any other important person in your life.
This post has affiliate links which means that we make a commission from qualifying purchases at no additional cost to you. For more information read our Affiliate disclosure.
Self-love is not a luxury but a necessity for our well-being, so taking time to care for ourselves, nourish our minds and bodies, and indulge in activities that bring us joy is worth our while.
Fortunately, the digital age has opened up a realm of possibilities, allowing us to explore and discover a myriad of self-love products conveniently at our fingertips.
Moreover, there is an abundance of options available for adults seeking to enhance their self-love journey, so why miss this opportunity?
In this post, I invite you to explore a curated selection of self-love things to buy for adults online, designed to empower, inspire, and nurture their relationship with themselves.
No matter if they are embarking on a personal growth journey or simply looking for a meaningful way to prioritize their well-being, these handpicked items are sure to resonate with their desire to obtain more self-acceptance, self-love, and self-compassion.
You can help them embrace the concept of self-love and let these carefully selected products serve as gentle reminders to nurture and cherish the incredible person they are.
Each item is thoughtfully chosen to support them in creating a sanctuary of self-acceptance, self-expression, and self-discovery right in the comfort of their own home.
Even though investing in self-love is a lifelong journey that deserves celebration and attention, we need to start somewhere.
So let's now focus on this exploration of self-love things to buy for adults online and discover the empowering tools that will encourage them to embrace themselves fully and unapologetically.
Note: Even though I am a licensed clinical social worker (LCSW), I am not your licensed clinical social worker (LCSW). This means engaging with our website is not considered a professional social worker and client relationship. This also means you should not consider this information as professional advice. Although we do put in every reasonable effort to provide the most accurate and reliable information, this does not replace professional advice, and you should not rely only on them. You still might need to consult a professional to introduce your particular situation, issue, problem, or position. Read our full Disclaimer here.
SELF-LOVE: THINGS TO BUY FOR ADULTS ONLINE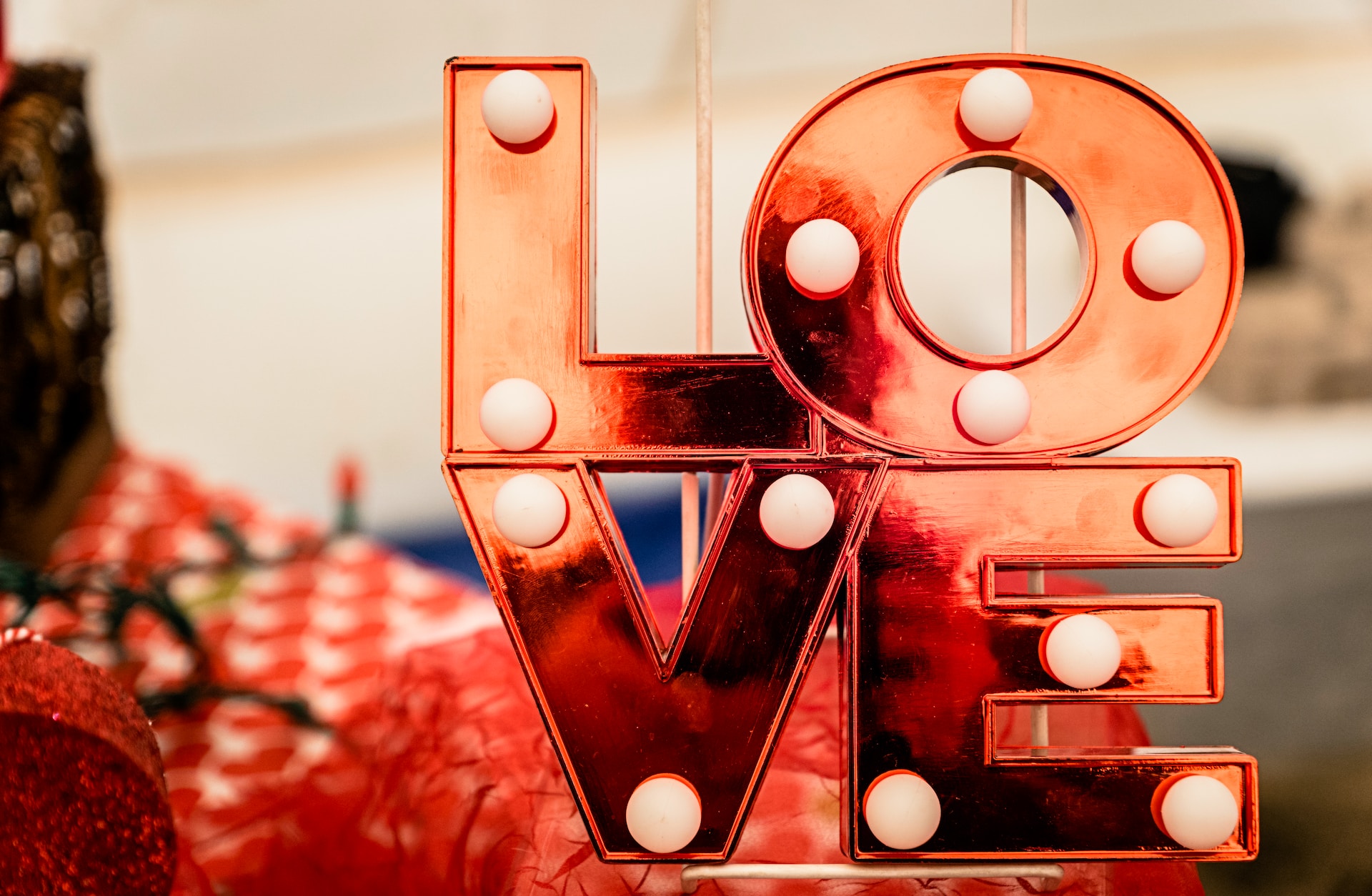 #1 ONLINE PROGRAMS TO HELP WITH SELF-ACCEPTANCE AND SELF-LOVE
Online programs for self-love can be incredibly transformative in nurturing self-love, because they provide structured guidance and resources to support those who acknowledged that they need to grow self-acceptance and self-love.
They:
offer a comprehensive approach to self-discovery, self-acceptance, authenticity, independence, and personal development and provide guidance, tools, and practices necessary for cultivating self-love.
often include expert-led modules, video lessons, downloadable resources, and interactive exercises that guide individuals through various aspects affecting self-love.
offer step-by-step instructions, practical strategies, and actionable insights to help with raising self-awareness, self-compassion, and self-empowerment.
Additionally, by participating in online programs for self-love, adults looking to grow love for themselves may have access to a supportive community of like-minded individuals who are also on their own self-love journeys.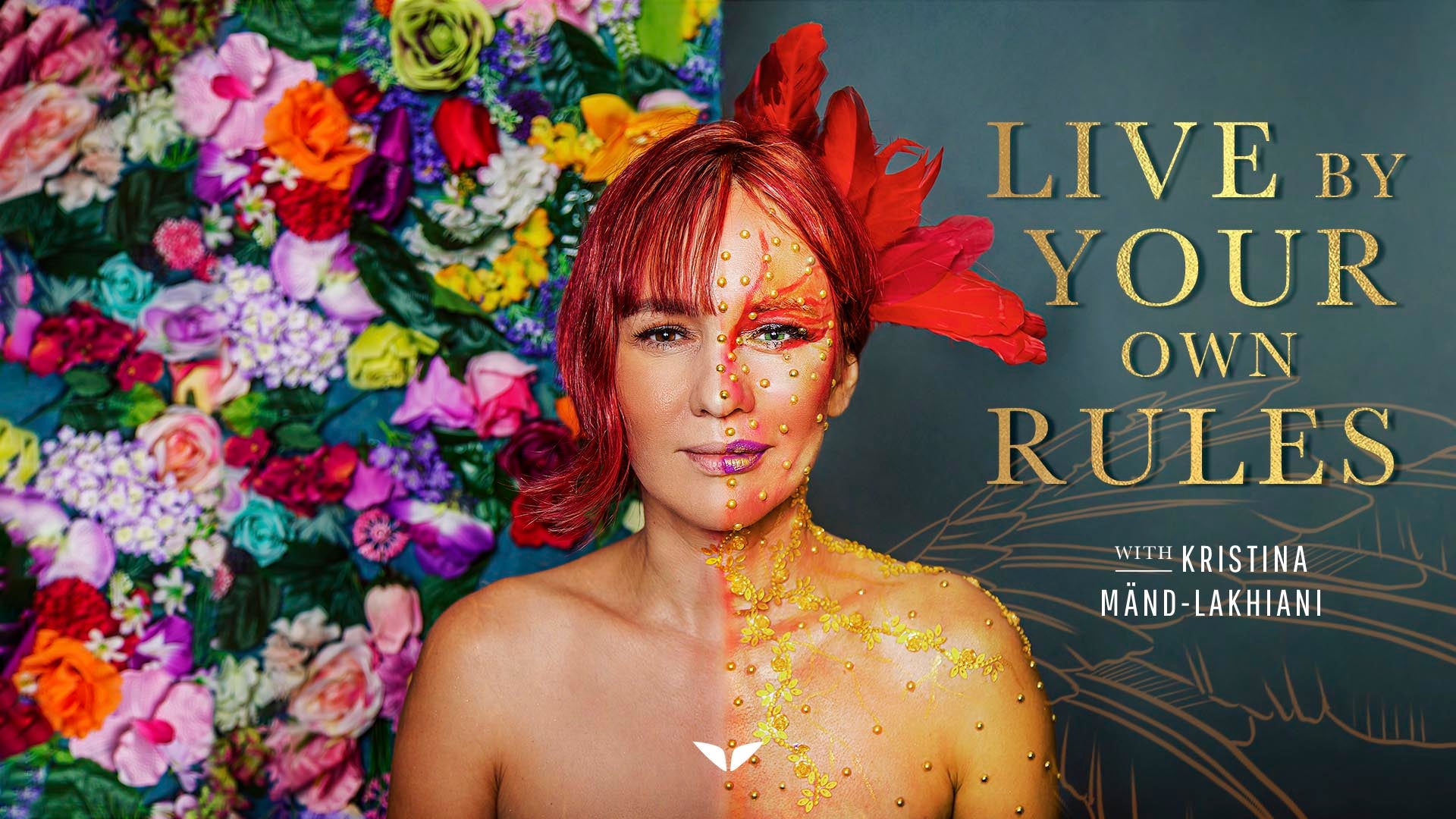 This sense of community provides a safe space for sharing experiences, receiving encouragement, and fostering connection, which can be essential for self-love, as harsh self-criticism, shame, and isolation are an enemy of self-love.
Online programs like this offer the flexibility and convenience of learning from the comfort of one's own home and at a self-paced schedule. Or they can be organized in cohorts. And this accessibility allows anyone to engage in the program at a time and pace that suits their needs, ensuring a personalized and effective experience.
Plus, if they engage in an online program for self-love they'll have ongoing support and accountability. The structured nature of these programs keeps them focused on their goal and provides a framework for consistent growth and development.
If you need a recommendation for a program for cultivating more self-acceptance and self-love I have a good one for you.
Live By Your Own Rules Program is a self-exploration that leads to self-discovery, self-liberation, and embracing authenticity.
It'll take only 15 minutes of your friend's day over 31 days, where the host Kristina, a serial entrepreneur, speaker, and wisdom teacher will guide them through her unique process and framework to shed the light on masks of society, identify their personal truths, and nurture their relationship with themselves.
They'll understand how they've been restrained by societal standards and expectations about who they need to be to be accepted and valued.
Instead of being captivated by fabricated societal norms, they'll learn ways to innovate on how you work, love, play, and even fulfill your purpose, define happiness, pleasure, and success according to their own rules and criteria not someone else's they don't even know or care about.
If you want to know more about this program, read my review:
You'll also find helpful:
#2 ONLINE PROGRAMS TO SUPPORT PERSONAL GROWTH
Focusing on personal development has the capacity to turn things around regarding self-love, because once we start digging a little deeper into how we make our life choices, our personal values, or in discovery of our aspirations and true desires, we get to move towards well-rounded self-love.
And online personal development programs are fantastic for nurturing self-love, considering they:
include a wide range of resources and tools to support personal growth journey, covering various aspects of self-improvement, including self-awareness, mindset, emotional intelligence, and goal setting, which all contribute to building a foundation of self-love.
provide participant with valuable insights from experts and experienced coaches who provide guidance and expertise, share practical strategies, exercises, and techniques that empower them to embrace self-acceptance, cultivate self-compassion, and foster a more loving relationship with themselves.
have interactive nature allowing active engagement with the content through videos, worksheets, and discussion forums. This hands-on approach helps apply the concepts to life, provokes personal growth and deepens the understanding of self-love.
On top of this, online personal development programs often create a supportive community of like-minded individuals who are on their own journeys of self-discovery.
Connecting with others who share similar goals and challenges provides a sense of solidarity, encouragement, and validation.
One of the best parts is that these programs are accessible anytime, anywhere! You can participate from the comfort of your own home and at your own pace.
This flexibility allows you to prioritize self-love and personal growth in a way that fits into your busy lifestyle.
If you want a recommendation, I'm here for you.
Instead of chasing down program after program, a much better idea is to subscribe your friend to a platform offering personal development programs in various categories of personal development.
This particular platform is featuring over 100+ programs designed for elevating different areas of life, such as relationships, wellness, resilience, career, business, mindfulness, etc, which is a full personal development journey and transformation.
What you can expect once you begin engaging with this platform is:
true self-discovery so that you can start identifying your real preferences, aspirations, goals, and dreams
setting meaningful goals that have the potential to fulfill your need for self-actualization as opposed to only living on someone else's terms and building someone else's dream in order to be accepted by the environment and perceived as successful
liberation from fabricated societal expectation and norms that not only don't serve you, but are in fact representing oppression which is suffocating your soul that only wants you to live in alignment with whom you truly are and not what society expects you to be
to finally awaken your authenticity by letting yourself be visible as opposed to being shy or ashamed of who you are deep down or what you want behind the closed doors
to acquire skills to make life decisions aligned with your core values and true desires coming from the depth of your being
begin stepping into your potential and move towards reaching full potential unique for you and different from anyone else's in the world
become skilled at self-love that holds the key to building the life of your dreams
finally become comfortable in your own skin, doing your own thing, and going where you truly want to go in life
build the life you are proud to call your own and experience lasting fulfilment because your consciousness is so expanded that you don't need to worry about whether things will work out for you ever again, as now you have skills and support to make them work.
The programs are delivered by world best known experts, coaches, and trainers that are now collaborating with the platform to bring the transformation your friend needs in the personal development category of their choice.
Additionally, they will enjoy weekly Live sessions featuring today's biggest trainers, bestselling authors, and celebrities, full access to numerous Meditations, featuring a vast selection of guided and ambient meditation audios for deep inner transformation, as well asccess to Mindvalley's private social network, where they'll connect, share wisdom, and grow with fellow members from all around the world.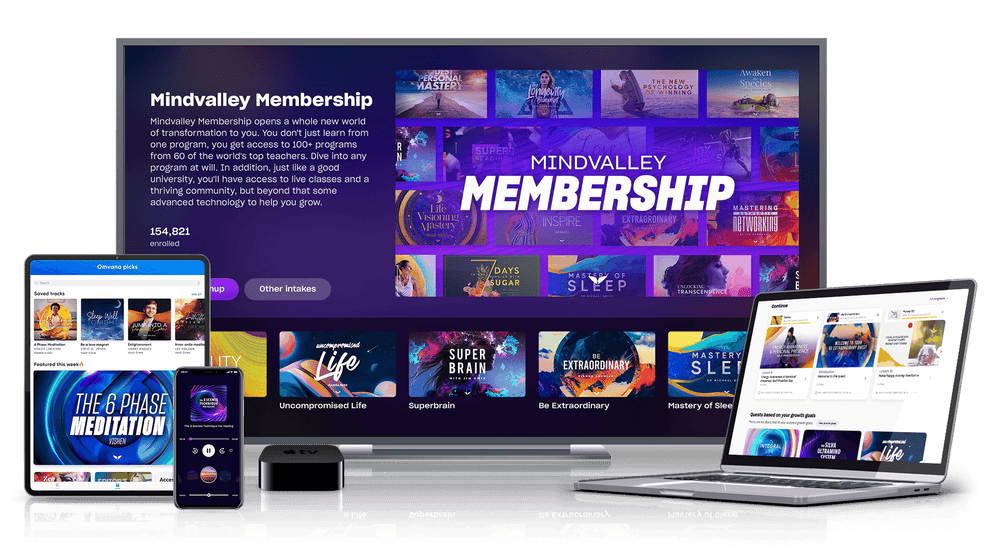 For more details about this invaluable membership, read my post:

If you want to experience the platform before investing in growth you can take a masterclass (or few of them):
Read also:
#3 GUIDED JOURNALS FOR SELF-LOVE
Guided journals for self-love offer a structured and supportive format to cultivate self-love, considering they provide prompts and exercises specifically designed to explore self-love, self-acceptance, and personal growth.
And these prompts guide individuals to reflect on their emotions, experiences, and beliefs, promoting self-awareness and self-discovery.
This means that they have a dedicated space to express themselves freely, as many of them have never done this before. And that process encourages self-compassion and self-acceptance due to honoring and validating their thoughts, feelings, and experiences.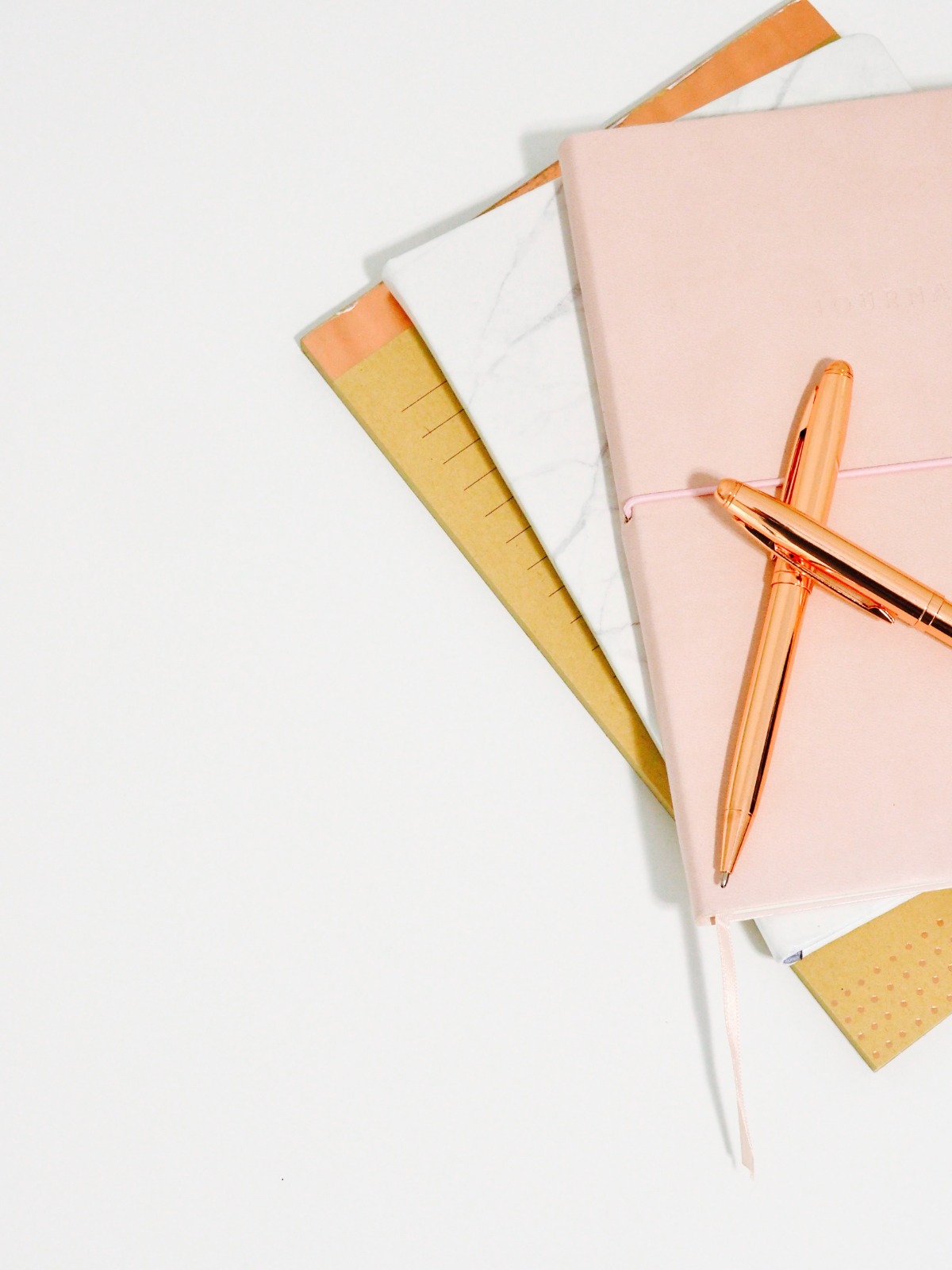 The guided nature of these journals also gives a sense of direction and purpose, making it easier for anyone to take their self-love journey. While the prompts provide a roadmap for introspection, actively encouraging self-love cultivation through various exercises and reflections.
Usually, guided self-love journals also include affirmations, positive quotes, and inspirational messages that uplift and empower and serve as reminders for reinforcing self-love, boost confidence, and foster a positive self-image.
Regular usage of these journals leads to a consistent practice of both self-reflection and self-care.
Not to forget that by dedicating time to journaling, adults seeking more self-love prioritize their well-being and deepenel self-love foundation.
If you'd like recommendations for self-love journals, read my post:
#4 SELF-LOVE BOOKS
Self-love books can be transformative in nurturing self-love on a personal level.
These great books offer insights, wisdom, and guidance from experts and authors who have explored the journey of self-love themselves or have knowledge and professional experience on this topic.
They provide valuable perspectives, practical tools, and inspiring stories that encourage individuals to embrace self-acceptance, prioritize real self-care, and cultivate a truly positive self-image.
These books often delve into topics such as self-compassion, self-worth, inner healing, and personal growth.
Reading self-love books can be a form of self-care for them in itself, as carving out dedicated time for reading and immersing themselves in positive and uplifting content promotes relaxation, reflection, and nourishment for the mind and soul.
Additionally, self-love books provide practical exercises, journaling prompts, and actionable strategies for anyone to apply in their own lives.
By actively engaging with the content and implementing the suggested practices, readers can actively cultivate self-love and integrate it into their daily routines.
At the same time, these books serve as reminders that they're not alone in their self-love journey, because they bring feelings of connection, validation, and support, as authors share stories and experiences that resonate with readers' own struggles and aspirations.
If you need some recommendations, go through my blog post that features books for self-love and healing to unleash self-love:
You may want to check out also:
#5 SELF-LOVE WORKBOOKS
Self-love workbooks are excellent tools for self-love because they provide structured exercises and prompts that encourage self-reflection, self-discovery, and personal growth for anu adult looking for activities or tools to grow self-love.
These special workbooks guide them in exploring their thoughts, emotions, and beliefs, helping them develop self-awareness, cultivate self-compassion, and enhance their relationship with themselves.
And they will offer practical activities and strategies that empower those who use them to:
practice self-care,
set boundaries, and
prioritize their well-being, ultimately fostering a deeper sense of self-love and acceptance.
If you need some recommendations, here you have my blog post that lists 10 self-love workbooks to help you grow self-love through self-compassion and self-acceptance.
SPONSORED: If you're a woman, I have a Self-Love workbook I want to wholeheartedly recommend, as it has proven to be very effective and successful
Embrace who you are with this guided self-love book for women of any age and any background. You'll embark on your journey of self-discovery by learning what self-love is, and then immersing yourself in exercises to help you build your self-esteem and improve your relationships.
What this special self-love workbook provides are:
Proven techniques and exercises
Inspiring prompts, reflective exercises, introspection  for changing limiting beliefs, and activities to increase the motivation level
Empowering affirmations
It's created by an LCSW and MSW, like me, and if you like my approach to self-love you'll probably like this. Because as you'll see that I always emphasize that to increase self-love we need some practice and endurance and to show consistency.
#6 PERSONAL GROWTH JOURNALS
Personal growth journals can be powerful tools for cultivating self-love on a deeper level because they provide a dedicated space for individuals to explore their inner thoughts, emotions, and experiences by regularly journaling.
This can help develop self-awareness, gain insights into their patterns, and identify areas for growth and self-development.
More importantly, when writing in a personal growth journal, they can express themselves freely and without judgment and this act of self-expression fosters both self-acceptance and self-compassion as they honor and validate their own experiences and emotions.
Journaling prompts in personal growth journals often encourage reflecting on their strengths, achievements, and moments of gratitude so that they acknowledge their positive qualities and accomplishments, thus enhancing their self-worth.
Additionally, writing in a personal growth journal allows individuals to process and release emotions and emotional charges and limiting beliefs.
This is beneficial because by venting frustrations, fears, and self-critical thoughts onto the pages, they create space for self-compassion, self-forgiveness, and personal growth.
Not to forget also, that through journaling, they can set goals, track progress, and celebrate milestones, which fosters self-love but also reinforces the belief in their ability to create positive change and lead a fulfilling life.
Look for interactive journals specifically designed to support personal development, self-exploration, and self-discovery. Those that provide exercises, prompts, and reflection activities that facilitate growth and self-acceptance.
If you need some recommendations, check out my blog post that features several personal growth journals.
You may be interested to check out also:
#7 AFFIRMATIONAL CARD DECKS
Affirmation card decks can be helpful tools in cultivating self-love because they can support other efforts and complement other resources for growing more love for yourself.
These cards offer energizing and uplifting statements that encourage self-worth, self-love and self-empowerment and can support efforts to mindset towards self-acceptance, self-compassion, and self-belief.
The affirmations on the cards serve as a indication of one's worth, strengths, and potential, to help them gain a more positive and loving self-perception.
Moreover, these cards can provide a tangible and visual representation of self-love, as having physical cards that display empowering messages allows your adult friend to hold and engage with the affirmations, creating a more immersive and impactful experience.
A good ideas is to draw or select an affirmation card at random to bring moments of serendipity and guidance, because the chosen affirmation may speak directly to their current needs or struggles, provide guidance and comfort on a self-love journey.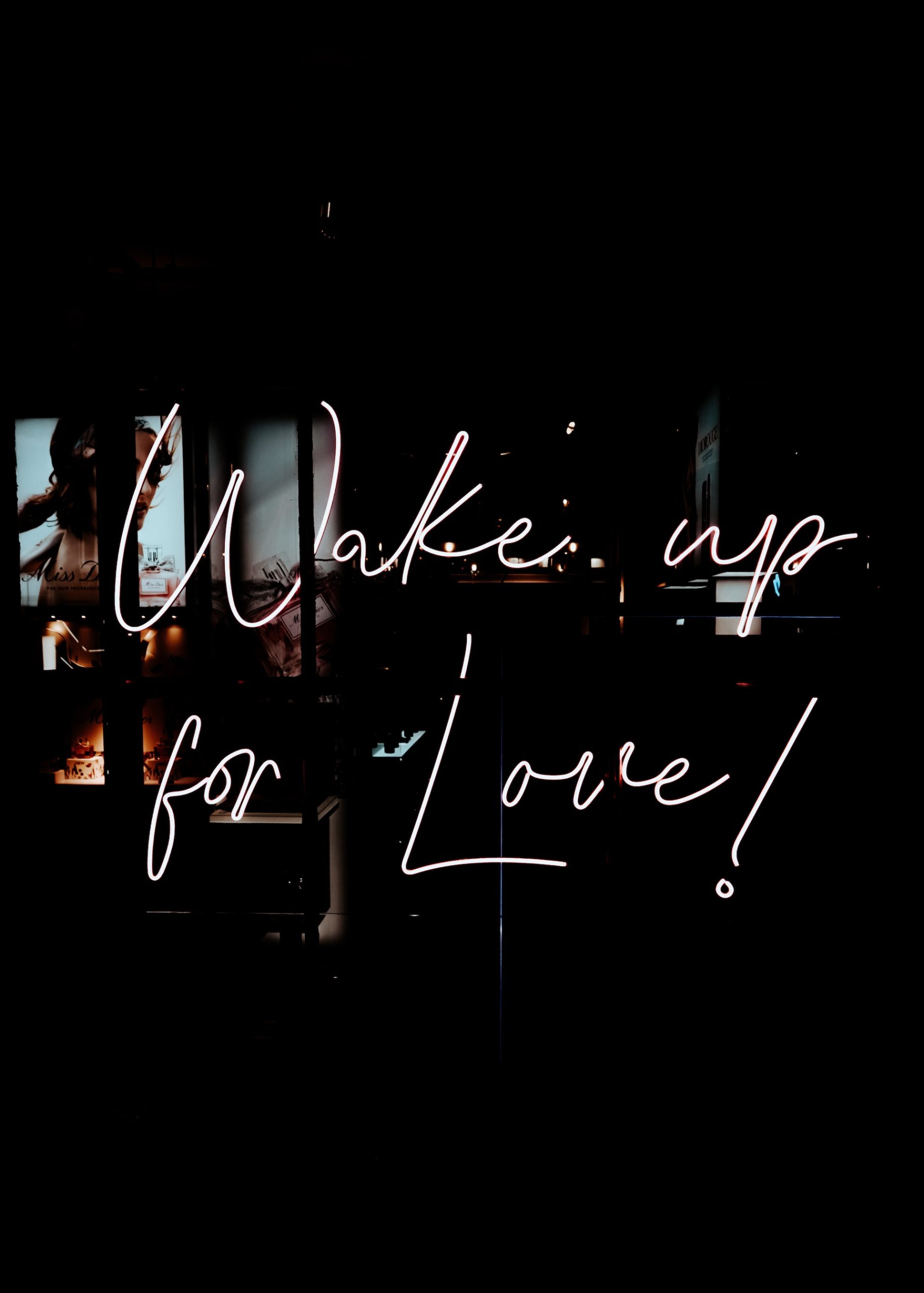 Additionally, affirmation cards can be used as parts daily rituals for incorporating a daily practice of choosing and reflecting upon an affirmation, in order to reinforce self-love.
Finally, using affirmation cards in a group setting with a supportive community can deepen the connection, plus, sharing affirmations with others is great for mutual inspiration, as well as collective atmosphere of positive attitude towards self-love.
Here are some recommendations:

1.How to Love Yourself Cards: Self-Love Cards with 64 Positive Affirmations for Daily Wisdom and Inspiration
2.Women: Beautifully Illustrated Inspirational Cards with Positive Affirmations to Help with Gratitude, Mindfulness, Daily Encouragement and Self Care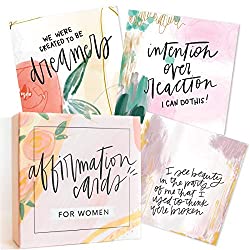 #8 SELF-LOVE PAGE-A-DAY CALENDARS OR DAILY FLIP CALENDAR
A calendar for year of empowerment and motivation can nurture spirit and support them be their greatest self, as every page consists of an insightful healing message, accompanied by an action to apply in life.
A daily self-love page-by-day calendar can be an excellent tool for promoting self-love and self-care, because each day, there's a new inspirational message waiting, to help focus on your well-being and nurture your relationship with yourself.
By incorporating a daily self-love calendar into your routine, they will be inspired to focus on needs and self-compasion on a regular basis.
Just like page a day calendar, inspirational standing flip calendar can be a great tool for promoting self-love with its daily boost of positivity after reading inspiring messages each day.
That's good for shifting a mindset to a self-affirming one.
Additionally, having a daily dose of encouragement helps with staying motivated and focused on personal growth, wellbeing, and wellness.
Here are some suggestions:
1.Daily Affirmations and Actions for Self-Compassion and Self-Worth 
2.Inspirational Standings Flip Calendar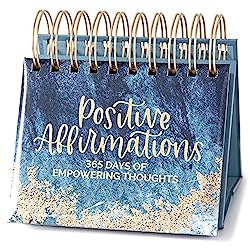 3.Daily Flip Calendar with Motivational and Inspirational Quotes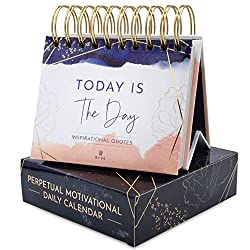 #9 (ONLINE) THERAPY OR COACHING SESSIONS
(Online) psychotherapy can help cultivate self-love by providing a supportive and confidential space to explore and address underlying emotional problems, develop healthy coping strategies, gain self-awareness, and receive guidance, acceptance, and validation from a trained therapist.
This therapeutic process promotes self-acceptance, self-compassion, and personal growth, fostering a stronger foundation of self-love
So as you can see, it's well worth it to consider gifting sessions with a therapist.
Or you can decide to go for a life coach or mentor who specializes in self-love and personal growth.
These professionals can provide guidance, support, and personalized strategies to foster self-acceptance and dive deep into personal development.
#10 INSPIRATIONAL PODCASTS SUBSCRIPTIONS
We should now mention why inspirational podcasts subscriptions can be used for cultivating more self-love.
Let's mention a few reasons.
Firstly, inspirational podcasts are known for their positive and uplifting messages as they could feature hosts and guests who share personal stories, insights, and practical advice on topics related to personal growth, self-acceptance, and self-love.
By regularly listening to these podcasts, they will be exposing themselves to a steady stream of positive, empowering, and affirming content that encourages self-love.
Secondly, listening to inspirational podcasts creates a sense of connection and emotional support because hearing stories of others who have faced similar challenges and overcome them can provide a sense of comfort, reassurance, and encouragement.
This connection with others bring a sense of belonging and helps them see that they're not alone in their journey of self-love.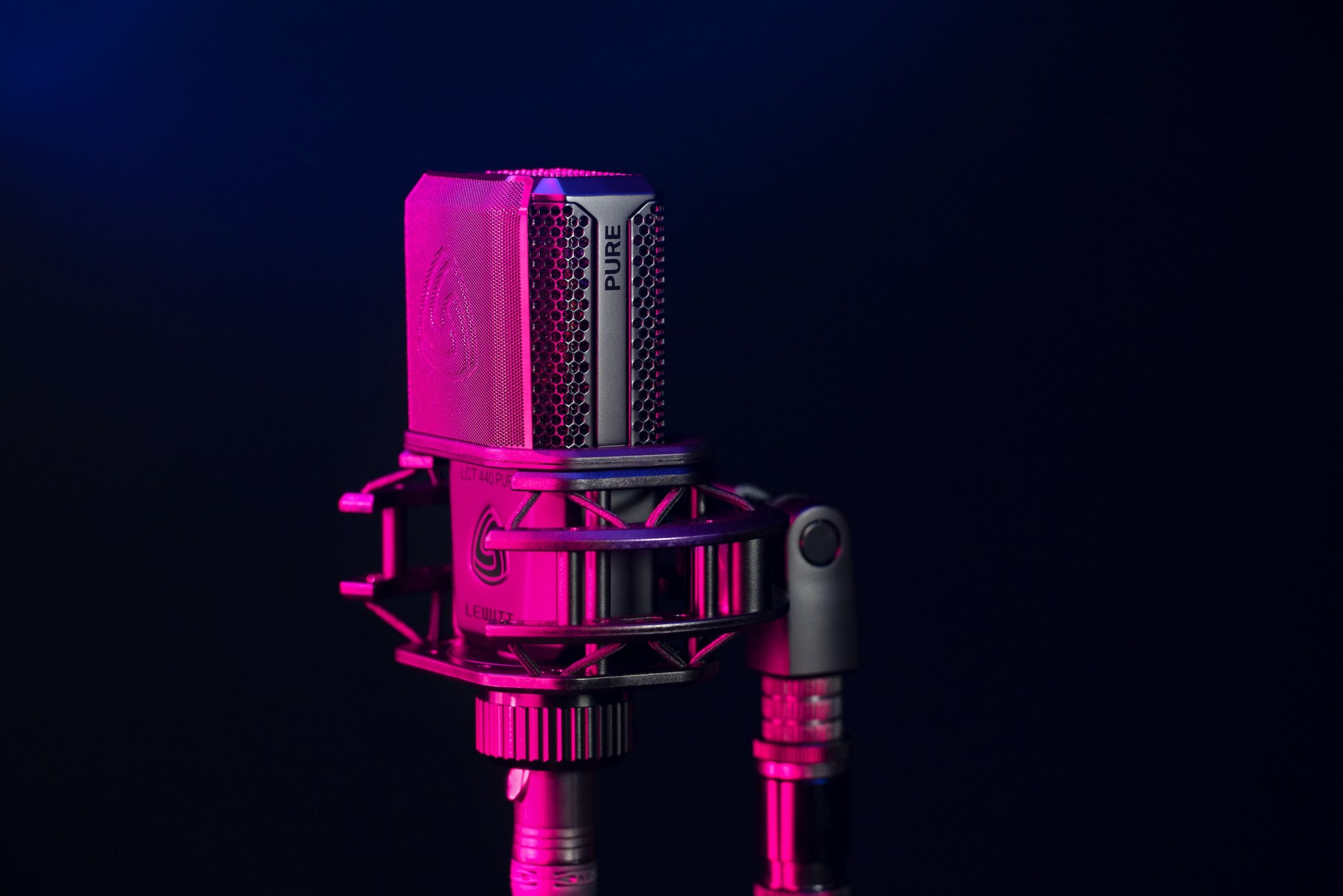 Thirdly, inspirational podcasts offer a wealth of knowledge and insights on self-love and personal growth by providing access to interviews, conversations, and discussions with experts in various fields, including psychology, spirituality, and personal development.
By actively engaging with these podcasts, they can gain new perspectives, learn practical strategies, and acquire tools to support their self-love journey.
And finally, subscribing to inspirational podcasts provides individuals with a regular dose of inspiration and motivation.
Many podcasts release episodes on a consistent schedule, allowing listeners to incorporate them into their daily routine. Starting the day or taking breaks with an episode that sparks inspiration, offers actionable tips, or shares uplifting stories can boost motivation, renew focus, and reaffirm the commitment to self-love.
Give the gift of inspiration and motivation by subscribing your friend as a recipient to these uplifting and empowering podcasts.
These audio resources will offer them insights, stories, and practical tips on personal growth, self-love, and living authentically.
#11 MINDFULNESS APPS
Mindfulness apps can serve as convenient tools for daily practice and self-discovery, and therefore can support the growth ot self-love.
Let's explore why they may be good for self-love in more detail:
More self-awareness because they guide through various practices, such as meditation, breathing exercises, and body scans, that encourage present-moment awareness in order to become more attuned to their thoughts, emotions, and bodily sensations and develop a deeper understanding of themselves. This self-awareness is foundational for self-love, as it allows recognizing and acknowledging needs, desires, and areas for growth.
Stress reduction and emotional regulation through engaging in mindfulness techniques, such as deep breathing or body relaxation exercises, they could reduce anxiety, enhance emotional resilience, and cultivate more self-acceptance towards themselves.
They often include guided meditations or exercises that specifically target self-compassion. These practices encourage individuals to extend kindness and compassion towards themselves, acknowledging their inherent worth and embracing imperfections. By nurturing self-compassion, individuals develop a more loving and accepting relationship with themselves
Mindfulness apps can also support self-love through practices that promote mindful self-care. These may include guided visualizations for relaxation, self-compassion exercises, or prompts for self-reflection on self-care needs. By prioritizing self-care and engaging in activities that nourish the mind, body, and soul, individuals demonstrate self-love by actively tending to their well-being.
Some mindfulness apps provide guidance on developing mindful relationships, including fostering compassion and self-compassion in interpersonal interactions in order to cultivate healthier boundaries, improve communication, and enhance empathy and understanding towards themselves and others. By nurturing healthy and authentic connections, individuals foster self-love.
Accessibility and convenience as these apps provide accessibility to mindfulness practices anytime and anywhere and allows them to prioritize self-love by dedicating moments of mindfulness amidst their daily lives.
Consider exploring mindfulness or self-love apps that offer guided meditations, affirmations, journaling prompts, or self-reflection exercises.
#12 (ONLINE) RETREATS OR (VIRTUAL) WORKSHOPS
Consider gifting tickets or access to online retreats or virtual workshops that focus on self-love, mindfulness, or personal growth.
They provide a structured environment, expert guidance, and a supportive community to explore and develop the skills, tools, and mindset necessary for embracing and obtaining self-love.
And these immersive experiences provide opportunities for learning, self-reflection, and connecting with like-minded individuals.
Through the combination of self-reflection, education, community support, and practical tools, online retreats and virtual workshops have the potential to facilitate personal transformation and empowerment.
Participants may experience a shift in mindset, enhanced self-compassion, increased confidence, and a deeper connection with themselves. This transformation empowers living more authentically, make choices aligned with personal vues, and embrace their worth.
Vision board could be a good tool to support self-love because it helps:
Clarify desires, aspirations and goals through selecting images, words, and symbols that resonate with their authentic self, they gain clarity on what truly brings them joy and fulfillment. This process helps them connect with their inner desires and cultivates self-love by honoring and pursuing what truly matters to them.
Start self-discovery and cultivate self-expression through selecting images and arranging them in a way that feels meaningful and visually appealing, to tap into their creativity and showcase their unique perspectives and interests. Engaging in this artistic process fosters a sense of self-appreciation.
Create visual reminders of self-worth as the images and words chosen for a vision board often reflect the individual's values, dreams, and personal affirmations. By displaying these visual reminders of self-worth in a prominent place, such as a bedroom or office, they are reminded of their inherent value and the potential they hold. This reinforcement of positive self-perception contributes to building self-love and self-belief.
As you can see it is a great idea to help someone visualize their aspirations and dreams by gifting vision board supplies, considering it will allow them to focus on themselves and what truly matter for their life.
You can provide a corkboard or poster board, magazines, scissors, glue sticks, and colorful markers to create a visual representation of their goals, desires, and self-expression.
Recommended Resources For You:
Latest Posts:
FINAL THOUGHTS ON SELF-LOVE THINGS TO BUY FOR ADULTS ONLINE
So there you have it—a delightful assortment of things to buy for self-love for adults online, handpicked to support and guide them on their journey of self-discovery and self-love.
Each item is a gentle reminder to prioritize their personal growth and embrace the unique individual they are.
Remember, self-love is not a one-time purchase or a quick fix. It's an ongoing commitment to nourishing mind, body, and spirit.
As you explore the vast array of options available online, let your intuition guide you towards the products that resonate with your good friend's desires and aspirations.
Conssidering that, ultimately, the path of self-love is an individual one.
So support them to embrace the joy of discovering what truly ignites their soul and brings them a sense of true fulfillment, because this is what self-love is really about.
Happy MINDFUL shopping that will help your adults friend's self-love journey be filled with abundant joy and growth!
I'll see you in the next post! Here is one:
3 Biggest Mistakes With Self-acceptance