Do you believe you have a curious mind? Are you a seeker of life-changing personal growth resources? If you are, get ready for an exciting revelation of the amazing benefits of positive mindset books as personal growth tools.
3 Major Benefits of Positive Mindset Books That Will Exceed Your Expectations
In this blog post, I'll explore how books about positive mindset can transform your attitude, equip you with needed practical tools, and empower you to conquer life's challenges with confidence.
If you're ready, buckle up and join me on this quest to embrace the power of positive mindset books and uncover if they can unlock your true potential.
As something extra, I've added a few positive mindset books recommended for you near the end of the post.
Let's jump right in!
This post has affiliate links which means that we make a commission from qualifying purchases at no additional cost to you. For more information read our Affiliate disclosure.
Note: Even though I am a licensed clinical social worker (LCSW), I am not your licensed clinical social worker (LCSW). This means engaging with our website is not considered a professional social worker and client relationship. This also means you should not consider this information as professional advice. Although we do put in every reasonable effort to provide the most accurate and reliable information, this does not replace professional advice, and you should not rely only on them. You still might need to consult a professional to introduce your particular situation, issue, problem, or position. Read our full Disclaimer here.
BENEFITS OF POSITIVE MINDSET BOOKS
#1 BOOKS ON POSITIVE MINDSET OFFER A REFRESHING OUTLOOK ON LIFE
Positive mindset books offer a refreshing outlook on life and can provide a daily dose of inspiration to kickstart your day.
They have this magical ability to uplift your spirits, boost your confidence, and remind you of your power to overcome challenges.
Imagine this: You're feeling a bit down, and you pick up a positive mindset book.
Suddenly, you're greeted with stories of people who've faced adversity and turned it into triumph.
It's like having your own personal cheerleader, urging you to push through obstacles and keep going.
You can find yourself feeling more optimistic, ready to take on challenges, and eager to grow.
Being optimistic isn't the same as having an overall positive attitude but you got to start somewhere, right?
What's important to mention here is that these books go beyond just motivational quotes.
They provide practical strategies and exercises that can help you reframe situations and cultivate a positive attitude.
As you practice these techniques, they become second nature, shaping your mindset for the better.
The emotional support offered by positive mindset books is remarkable.
They remind you that you're not alone in your struggles and that you have the strength to face life's hurdles.
When you feel overwhelmed, these books can even become your anchor, grounding you and increasing your optimism and strength.
This kind of impact doesn't end there – positive mindset books can have a ripple effect on your life and relationships. Your newfound positivity and encouragement can spread to those around you, creating a more uplifting and supportive environment.
That's because all people have the need to share their revelations and tell others what helped them move forward or overcome a problem or struggle.
My Posts Featuring Books About Mental Health And Mental Growth:
2. POTENTIAL FOR TRANSFORMING THOUGHT PATTERNS
Another fantastic benefit of positive mindset books lies in the profound transformation of your thought patterns.
We all know how those negative thought loops can be holding us back from reaching our full potential. (This doesn't mean negative thinking is wrong or that it should be avoided together with negative emotions. They are there for a reason and are useful and necessary, so work with them not against them.)
Well, these books come to the "rescue"!
Imagine this: You've been grappling with self-doubt and a constant stream of negative thought loops. It feels like a never-ending battle with your own mind.
Then you start engaging with a positive mindset book suitable for your particular situation, and slowly it begins to shift your attitude, viewpoints, and bring in new angles.
These books introduce you to fresh, empowering perspectives that you may not have considered before which help you expand your consciousness. And once it expands it won't go back to the previous level.
Suddenly, those roadblocks that seemed insurmountable may even start to look like mere speed bumps on your journey.
You can begin to see opportunities where you once only saw challenges.
The power of reframing situations, which is the goal here, can even become your superpower.
3 Biggest Mistakes With Self-acceptance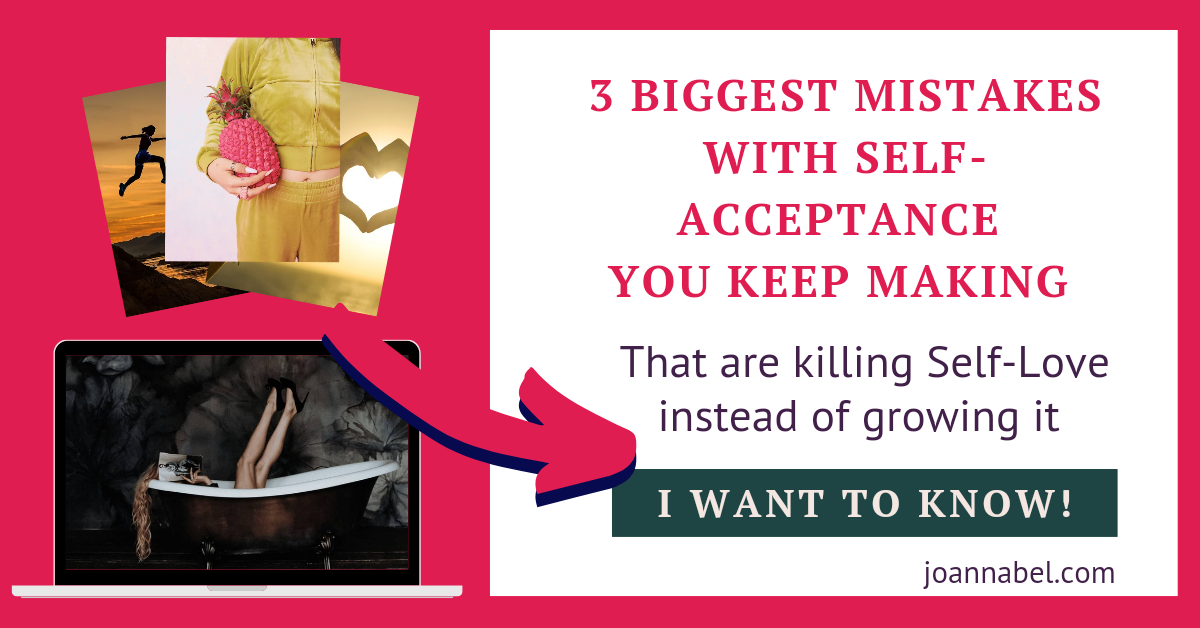 You may rather quickly start recognizing that setbacks are not the end but valuable learning experiences.
Failures get to be seen in a new light, more like stepping stones to success, and you stop fearing them so much.
Instead, you get a chance to embrace them as essential parts of your growth because, as you reframe failure, you become more independent and resilient to the societal pressure and expectations that have little to do with your true desires for your life.
As you delve deeper into these books, you realize that your thoughts are like seeds.
And with the right mindset, those seeds can grow into magnificent trees of possibilities.
You can begin to nurture more and more thoughts of confidence, resilience, and positivity. You become kinder to yourself and more self-compassionate.
Those old thought patterns lose their grip, and you start to experience an inner sense of freedom.
And here's the beauty of it all: the transformation doesn't happen overnight, and it shouldn't because you wouldn't feel safe. So incremental changes are the best and can make a new habit stick.
Bear in mind that this is a gradual process. Step by step, you start to rewire your thinking patterns, cultivating a mindset that aligns with your goals and dreams more.
The best part? It's not just about wishful thinking; positive mindset books arm you with practical tools to get you there.
They offer exercises and techniques to challenge the current mindset.
As you continue on this journey, you'll notice how your newfound thought patterns extend beyond your personal life.
They can quickly start influencing your work, all relationships, and how you handle challenges.
You can even become a problem solver, a creative thinker, and a beacon of positivity for others around you.
You may want to check out also:
#3 PRACTICAL TIPS, EXERCISES, AND GUIDANCE
And here's the cherry on top: Positive mindset books often come with a treasure trove of practical tips and exercises that you can apply directly to your life.
It's like having a toolbox filled with strategies to navigate through the ups and downs of life with ease.
Let's dig deeper into how these tools can transform your mindset and empower you to conquer stress, setbacks, and self-doubt.
Imagine this: You're reading a book on a positive mindset, and as you turn the pages, you come across specific techniques designed to tackle common challenges we all face.
These techniques aren't just vague concepts; they are actionable steps that you can implement right away.
You encounter strategies to manage stress, such as mindfulness exercises that bring you back to the present moment, helping you let go of worries about the past or future.
You find practical tips on how to reframe negative thoughts into positive affirmations, building a shield against self-doubt and negativity.
As you read on, you discover exercises to foster resilience.
These exercises encourage you to embrace failure as an opportunity for growth and to view setbacks as stepping stones towards success.
With each practice, you become more resilient, bouncing back stronger from life's curveballs.
These books also equip you with techniques to boost your self-confidence.
You find exercises that challenge limiting beliefs and replace them with empowering ones.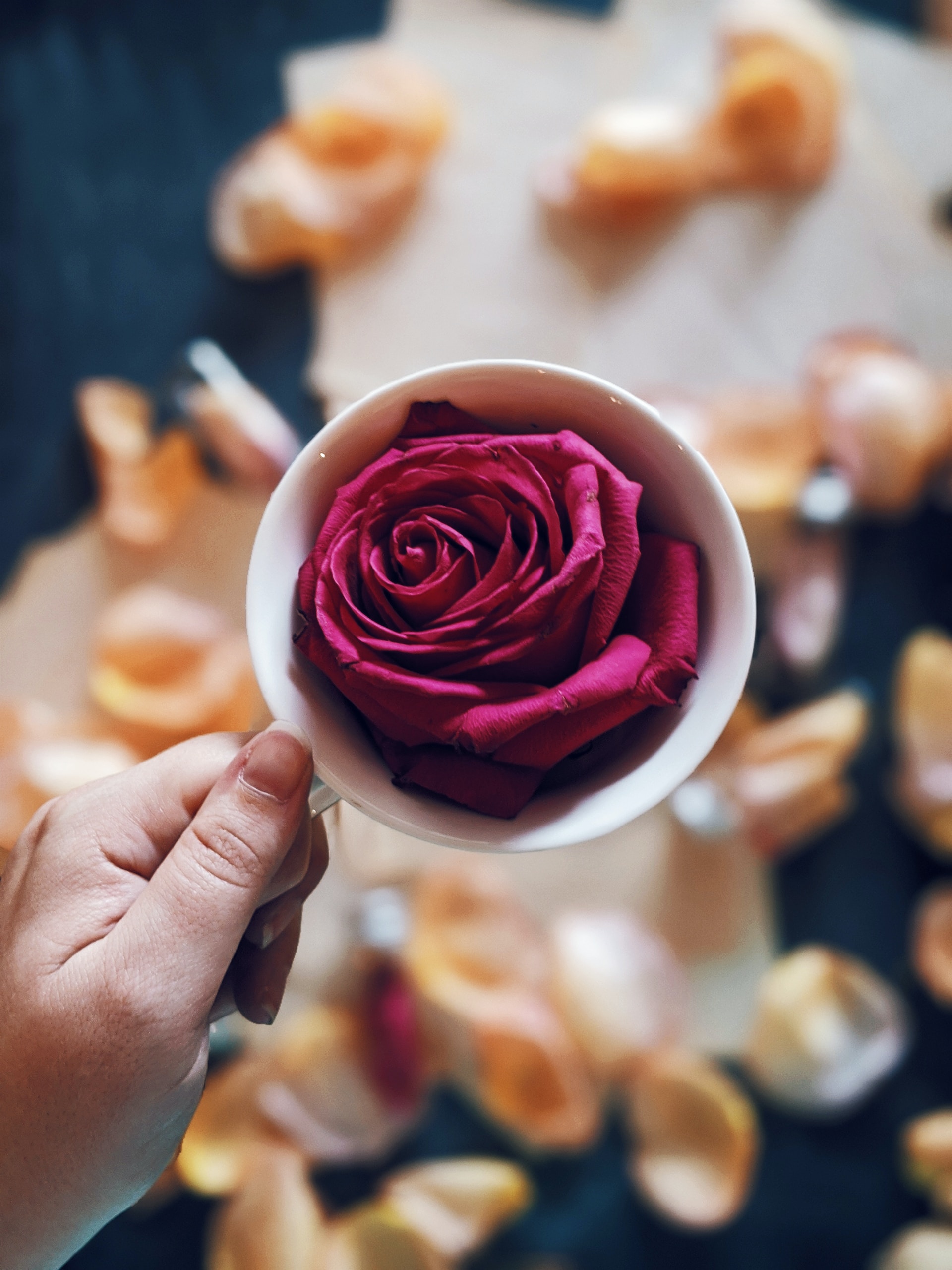 As you repeat these exercises (and you really need to because rarely just reading will suffice) that inner critic starts to lose its grip, making way for self-assurance and a belief in your capabilities.
What's special about these practical tools is that they become second nature through consistent practice.
It's like building a muscle—the more you exercise it, the stronger it becomes.
As you integrate these techniques into your daily life, you start to notice a profound shift in your mindset.
Gradually, you become more adept at navigating through challenges, seeing opportunities where you once saw roadblocks.
You handle stress with grace, recognizing that you have the power to choose how you respond to life's pressures.
The best part is that these practical tips and exercises aren't confined to the pages of the book.
They become an integral part of your life's toolkit, always at your disposal when you need them the most.
And as you share these tools with others, you become a catalyst for positive change in their lives too.
RECOMMENDED BOOKS ABOUT POSITIVE MINDSET
If you're ready for choosing a perfect book on positive mindset for yourself, I've got you covered.
I have a blog post that explores several of these books and I'm positive you'll find this roundup helpful.
You can follow this link:
And if you want to act on some of the recommendations, I will now list some of them for your convenience.
Here you go and enjoy:
The author, Carol Dweck, is a renowned psychologist who introduced the world to "growth mindset" wrote this million-copy bestseller—featuring transformative into redefining success, building lifelong resilience, and supercharging self-improvement.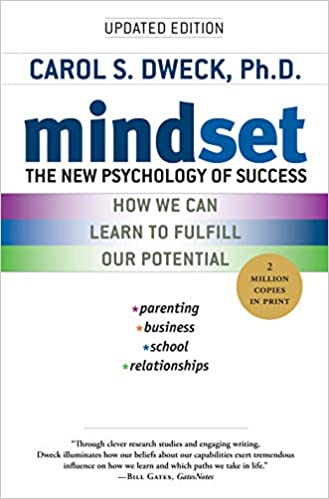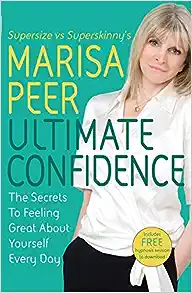 It is suitable for anyone looking to overcome their self-doubt and improve their overall well-being.
Many people have thanked Marisa because her programs and books helped them rebuild their lives and find success in all areas of life once they follow her advice on how to identify and overcome these limiting beliefs and practical exercises to help readers transform their self-image.
The author challenges the common modern belief that stress is always bad for you and harmful and offers strategies for using stress as a tool for personal growth and resilience.
And argues that stress can be beneficial, and that we can learn to use it to our advantage, which is why we should embrace it as a natural part of life and to use it as a source of motivation and growth, rather than something to be avoided or feared.
The book is divided into several chapters, each covering a different aspect of thinking big.
The author provides practical advice on how to overcome common obstacles such as fear, procrastination, and negative thinking.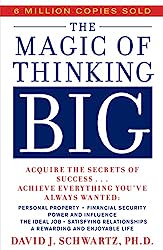 Latest Post:
Recommended Resources For You:
FINAL THOUGHTS ON BENEFITS OF POSITIVE MINDSET BOOKS
By now, it's probably become clear to you that positive mindset books are a true game-changer in our pursuit of personal growth and empowerment.
We've discovered that these books are like personal cheerleaders, lifting our spirits and urging us to face challenges head-on with unwavering determination.
As well as that, through practical tips and exercises, they become a toolbox of strategies to navigate life's twists and turns with ease.
Find the books that resonate with your heart and speak to your soul, for it is in these pages that you'll uncover the gems that align with your true potential.
Keep flipping those pages, keep learning, and keep growing. The magic of positivity is within you, waiting to be unleashed.
I'll see you in the next post, but you can stick around and check out some recommendations for best books on positive mindset you can consider getting, as well as tools and resources for personal development you can use.
Check out these 3 posts if you're ready:
3 Biggest Mistakes With Self-acceptance