If you're asking, Why do I start loving myself? Is it worth it to start loving yourself? and What could be the benefits of starting a self-love journey?  this post will clear up your doubts and confusion.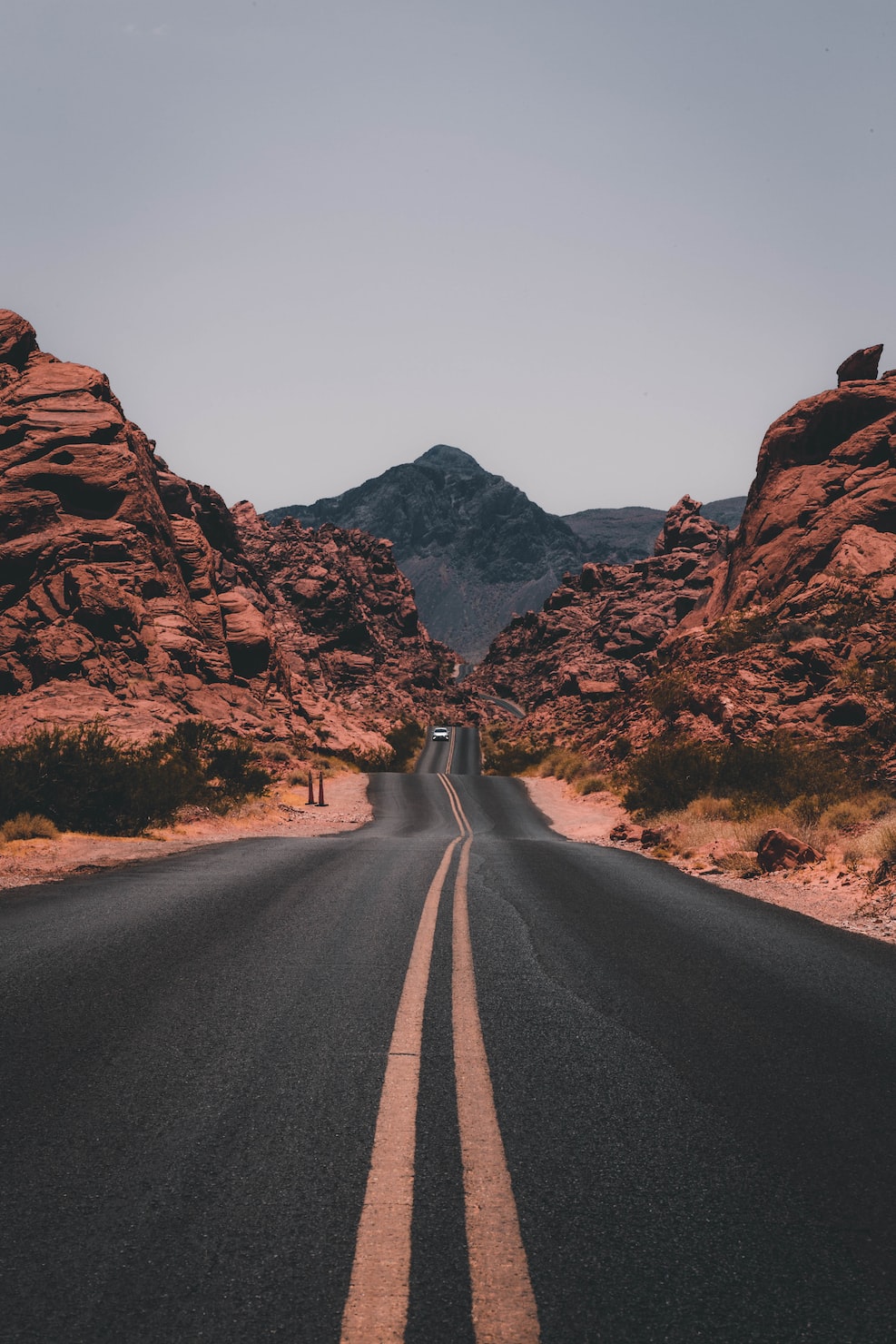 Why Should You Start Loving Yourself (5 Major Motives)
You're probably also thinking about how things could change for you and how your life could improve, and I get it; that's what we all do when deciding to take any action. 
That's why I've written this blog post, and I believe it will help you decide faster and easier if self-love growth is something you need to focus on right now.
Self-love has the power to transform your entire environment and bring you the fulfillment you've been longing for.
So often, we get caught up in the hustle and bustle of life, neglecting the most important person in it all – ourselves.
But no more!
It's time to break free from the chains of self-doubt and embrace a whole new level of positive self-adoration.
Buckle up and get ready to dive deep into the magical realm of self-love.
This post has affiliate links which means that we make a commission from qualifying purchases at no additional cost to you. For more information read our Affiliate disclosure.
Note: Even though I am a licensed clinical social worker (LCSW), I am not your licensed clinical social worker (LCSW). This means engaging with our website is not considered a professional social worker and client relationship. This also means you should not consider this information as professional advice. Although we do put in every reasonable effort to provide the most accurate and reliable information, this does not replace professional advice, and you should not rely only on them. You still might need to consult a professional to introduce your particular situation, issue, problem, or position. Read our full Disclaimer here.
WHY SHOULD I START LOVING MYSELF?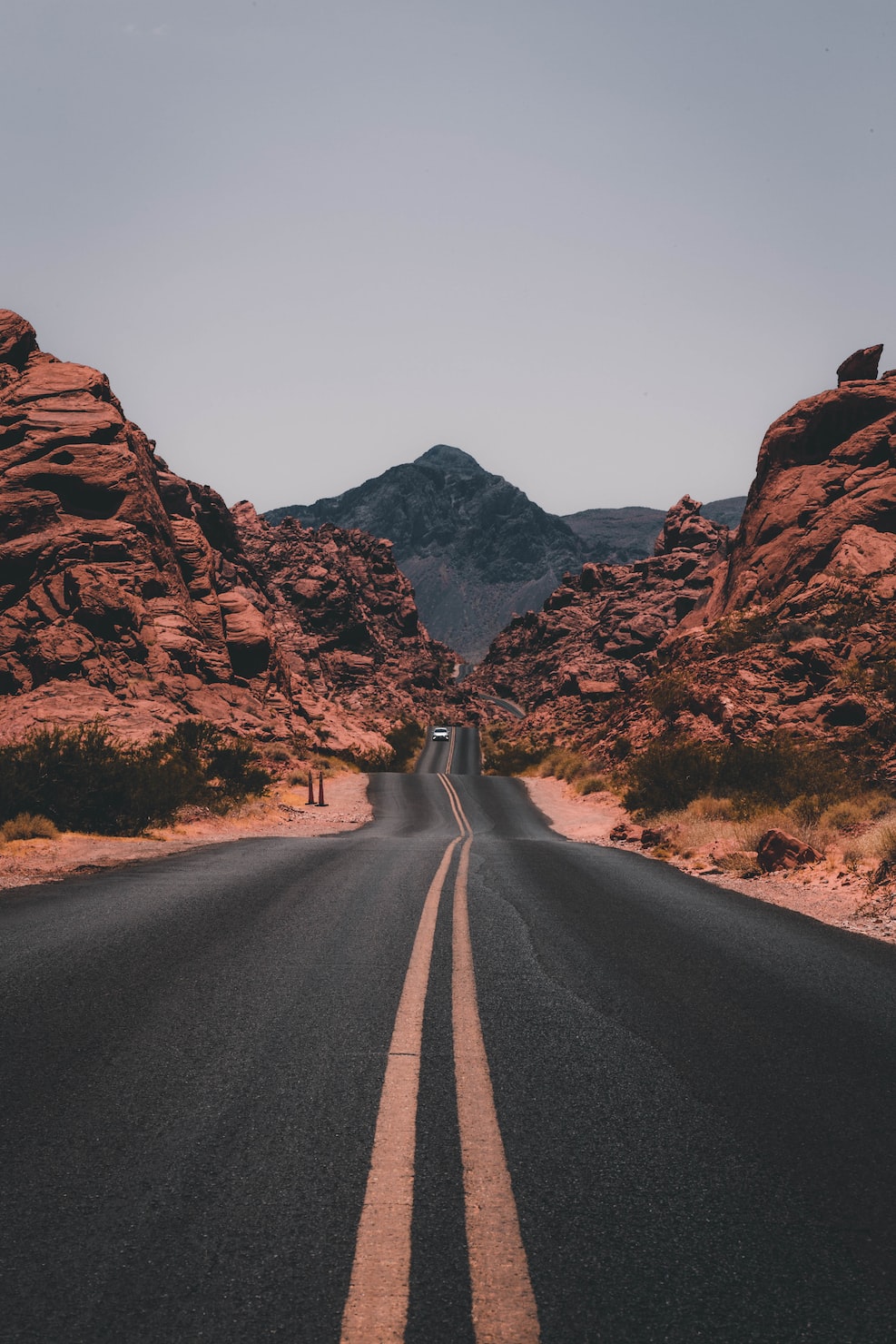 You may be interested to check out these posts later:
Focusing on self-acceptance and self-love will be beneficial for your mental health.
Meaning that by uncovering your desires, becoming more authentic, and finding suitable ways to meet your needs, you may quickly start feeling much better, more calm, centered, and like you're (back) on track.
Moreover, self-love is intrinsically linked to mental health, acting as a powerful catalyst for overall well-being.
For instance, by embracing self-love, you:
prioritize your mental health by nurturing a positive and compassionate relationship with yourself,
recognize and honor your emotional needs, leading to greater self-care and
become empowers to seek support when needed,
all of which are vital for maintaining mental health.
Difficulties with self-love can often hinder underlying mental health problems that have remained undressed because you didn't know (weren't informed or aware of them) that you could do it fairly easily.
Or because you've become used to certain patterns of functioning, which is not rare or unusual, as we all become organized around problems after we're stuck with them for a while.
So if you really focus on self-acceptance and self-love, you may even experience betterment in your mental health.
Furthermore, self-love helps to combat negative self-talk and self-criticism, fostering a more positive mindset and reducing the impact of stress and anxiety on mental wellness.
Ultimately, by choosing a path of self-love, we lay a solid foundation for mental health because of promoting perseverance, inner peace, and fulfillment in our lives.
You should keep in mind, though, that if you're experiencing mental health problems, you should focus on that first without delay, as this is critical for your wellbeing.
Once you feel that you're stable, you'll easily shift gears and start devoting your time to this kind of self-exploration and self-love.
You can do them simultaneously, but this is mostly dependent on your specific situation.
You may want to check out later:
3 Biggest Mistakes With Self-acceptance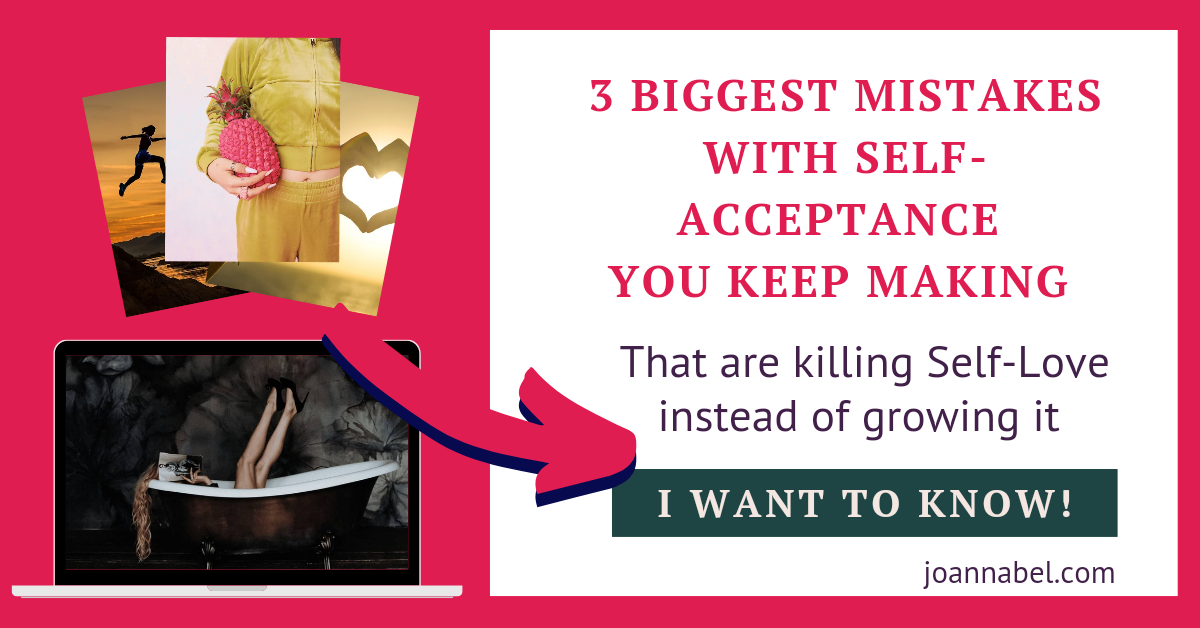 #2 BETER RELATIONSHIPS
More self-love means more awareness around what you truly need, who you really are, what your standards and aspirations are, as well as what isn't for you and what you don't want in your environment and your life.
So it's clear that this transfers to relationships.
Even though we didn't choose some of our relationships, that doesn't mean that we can't establish some boundaries and influence them to transform, or even end some of them if necessary.
But how will you know what suits you without having experience with yourself and if you don't shed some light on what you want, need, expect, like, and don't like?
If you focus on self-discovery and self-love, you can expect to uncover your authentic desires and ambitions without feeling guilty because you're not playing by someone else's made up rules or rules that suit them or some other narrow group but not you.
That way you lay the groundwork for healthier and more fulfilling connections with both ourselves and others.
By developing a strong foundation with the help of self-love, you'll be better equipped to engage in relationships from a place of authenticity and confidence.
And when you love yourself, you're more inclined to:
establish clear boundaries,
communicate your needs effectively, and
prioritize your well-being as opposed te pleasing others.
This enables you to engage in relationships that are based on mutual respect and understanding.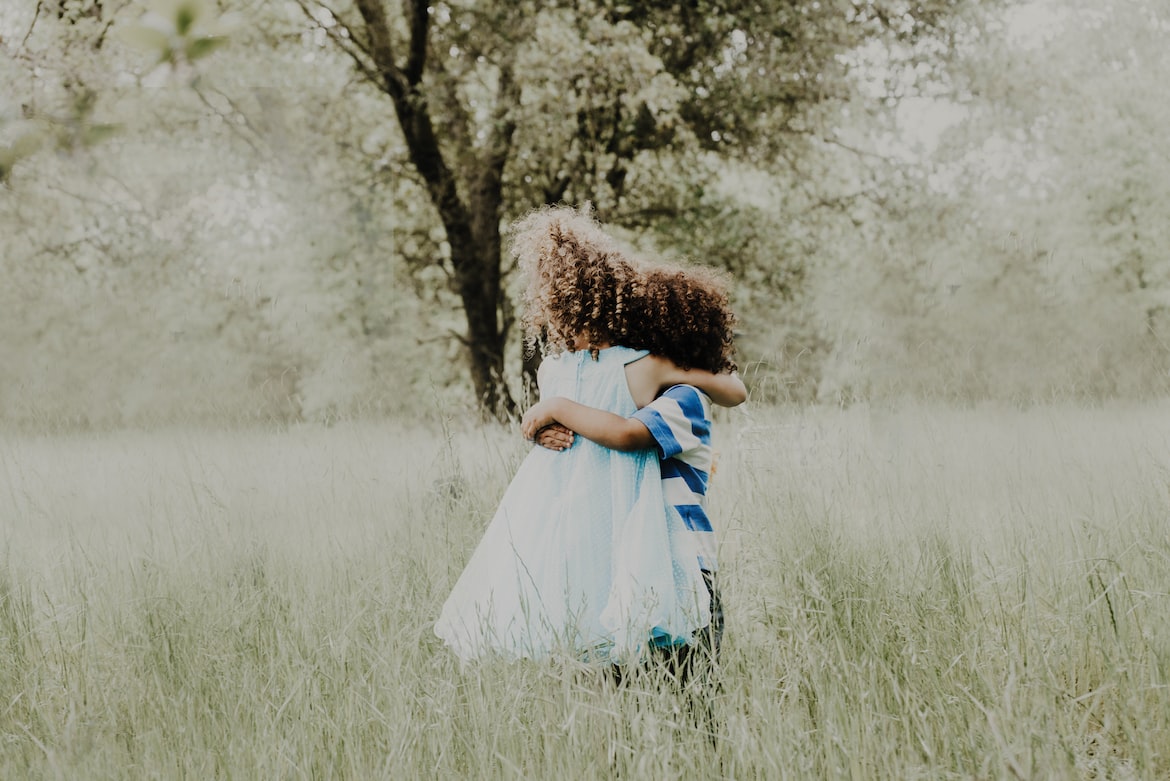 On top of this, when you recognize your own value, you're less likely to seek validation and approval from others excessively.
Instead, you can establish connections that are rooted in genuine care and appreciation, rather than relying on others to fill a void or take responsibility for your self-soothing.
Moreover, self-love expands your capacity for love and compassion towards others.
Because you get a chance to become more understanding, empathetic, and supportive partner, friend, and family member, which creates a positive ripple effect, enhancing the quality of our relationships and deepeen connections.
However, it is important to note that self-love does not mean self-centeredness or selfishness.
Rather, it is about finding a balance between meeting our own needs and the needs of others.
And finally, by prioritizing self-care and self-respect, you're better able to show up fully in your relationships and contribute to their growth.
#3 PROFESSIONAL ACCOMPLISHMENTS
While self-love and professional success may seem unrelated at first glance, they can significantly influence each other in various ways.
Firstly, self-love involves recognizing your inherent value, accepting yourself for who you are, and having a solid sense of self-worth, which will result in believing in your abilities.
Additionally, acknowledging your worth will empower you to take risks, pursue opportunities, and aim for higher professional goals.
Secondly, self-love relies on self-care and self-compassion, which can be highly useful in the face of challenges because you'll be more likely to prioritize your wellness, set bold goals, and find a better work-play balance.
This self-nurturing attitude can help you bounce back from setbacks easier, enabling you to persist and achieve your professional aspirations.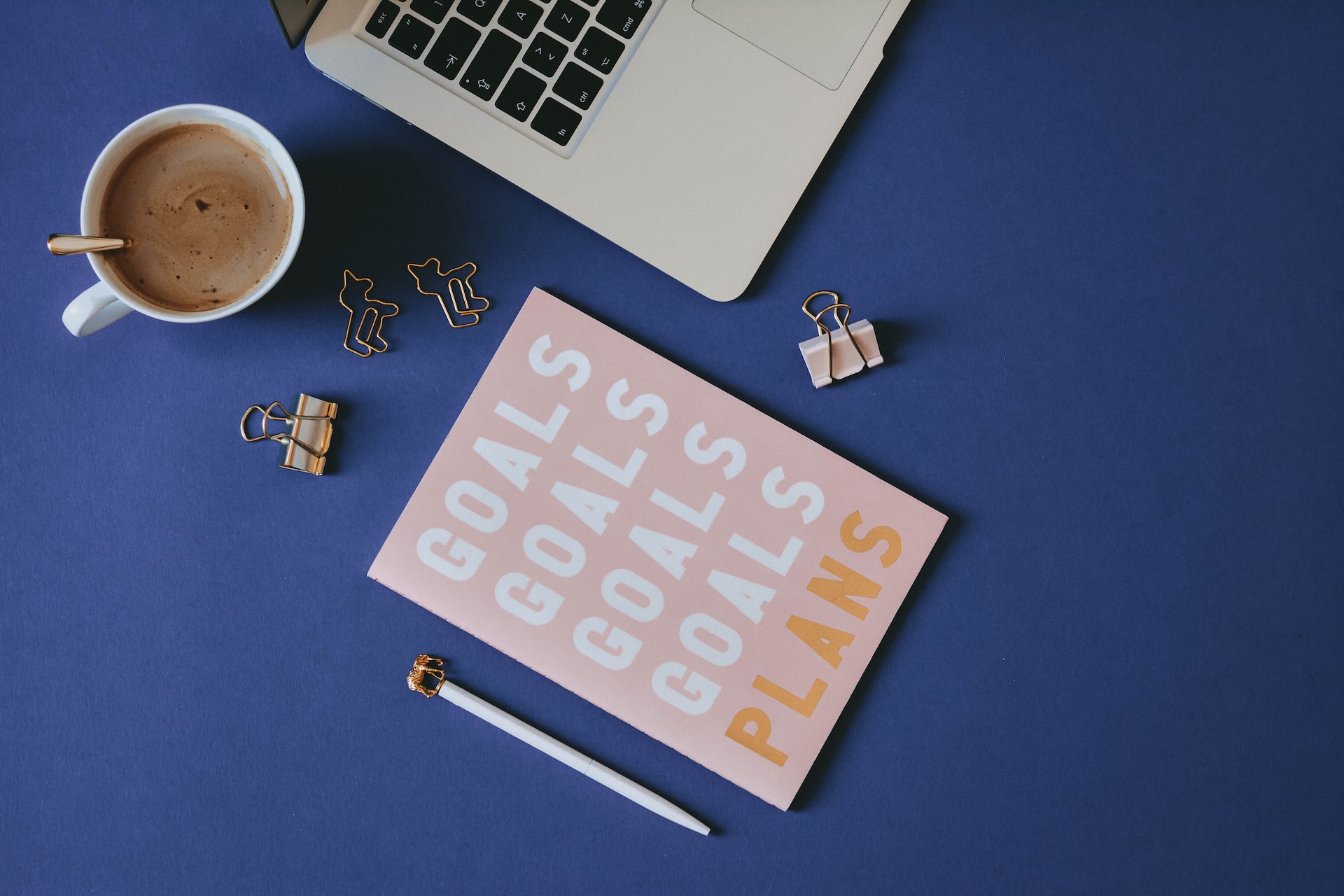 Thirdly, self-love is also about recognizing and respecting your own needs and boundaries, a skill that will be particularly valuable in the professional environment as it allows you to set boundaries around your time, energy, and resources.
By prioritizing well-being, you can prevent burnout, maintain a healthy work-life integration, and ensure that you have the necessary space and energy to excel in your career.
Finally, self-love empowers authenticity and vice versa, or more precisely – being true to yourself, your values, and your passions.
So when you embrace who you are in this way and align your professional choices with your genuine interests and your skills, you are more likely to:
build a career that resonates with your authentic self,
find fulfillment, and
feel a sense of purpose, contributing to long-term success.
You may be interested to read later:
By embracing self-love, you create a nurturing environment for personal development, allowing you to:
explore your full potential,
cultivate self-awareness, and
embrace lifelong learning and growth.
Self-love sets the foundation for developing and evolving as an individual because of its potential to lead to transformative personal growth.
More precisely, by accepting yourself—both your strengths and imperfections—you become more self-aware.
And going that route gives you a chance to identify areas for improvement and make intentional changes to align with your values and aspirations.
Futhermore, by practicing self-compassion, you treat yourself with kindness and understanding when faced with obstacles and failures.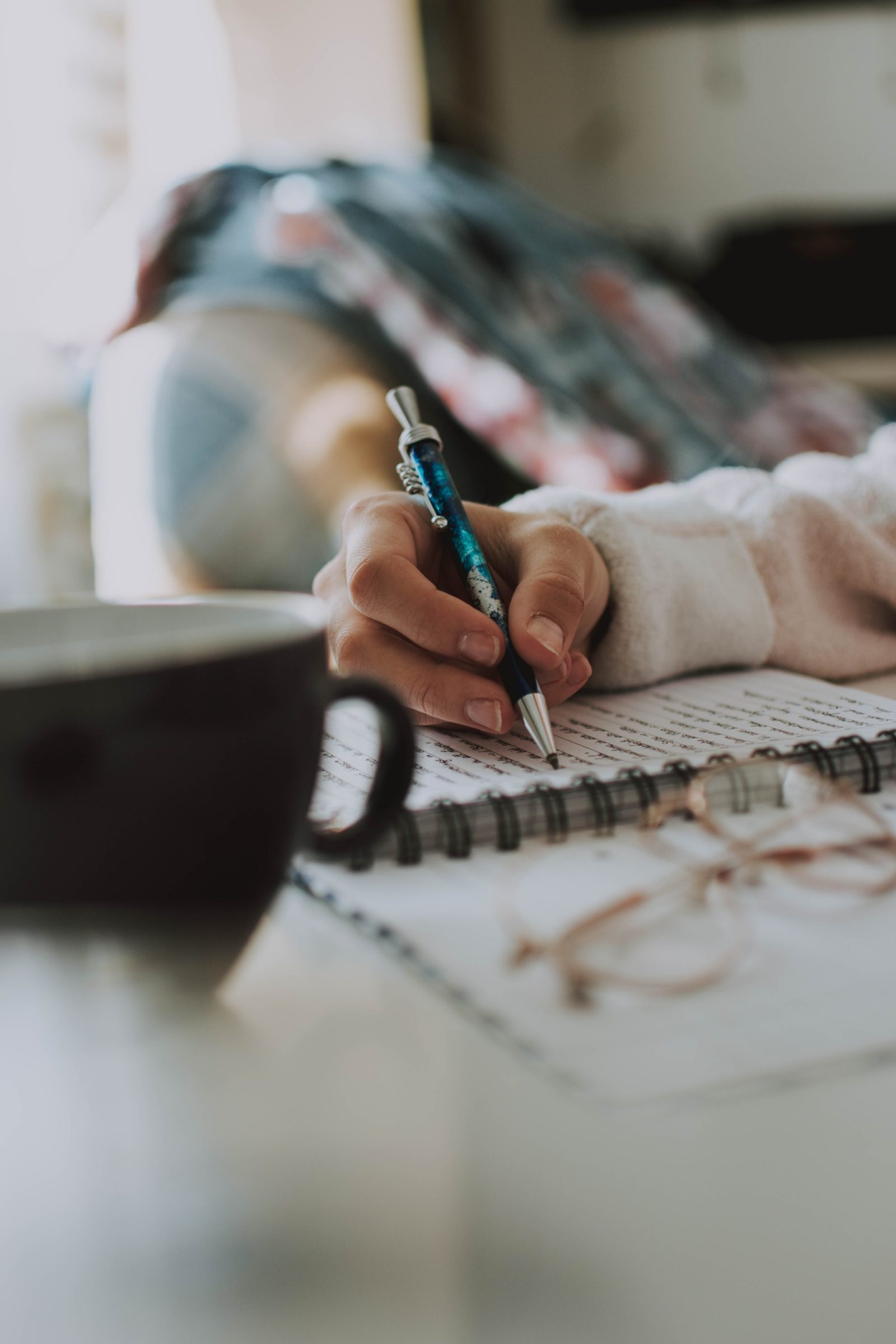 And this mindset encourages you to learn from mistakes (rather than being overly critical and passive), which allows you to let go of past mistakes and move forward, creating space for more growth.
As we already mentioned, self-love leans on prioritizing your own well-being. By doing so, you get empowered to say no to commitments that no longer serve you, and focus on activities and connections that contribute to your growth and provide real meaning.
Not to mention that if you genuinely care about yourself, you intentionally get involved in personal growth by looking out for self-improvement opportunities.
This may involve:
acquiring new skills,
pursuing educational endeavors,
engaging in personal hobbies, or
At the same time, you're more likely to embrace new experiences, step out of your comfort zone, and take calculated risks when you love and value yourself.
This openness to change and willingness to explore unfamiliar territories can lead to transformative personal growth and the discovery of new passions and talents.
That kind of mindset enables you to approach personal growth with enthusiasm, curiosity, and resilience.
You may be interested to check out also: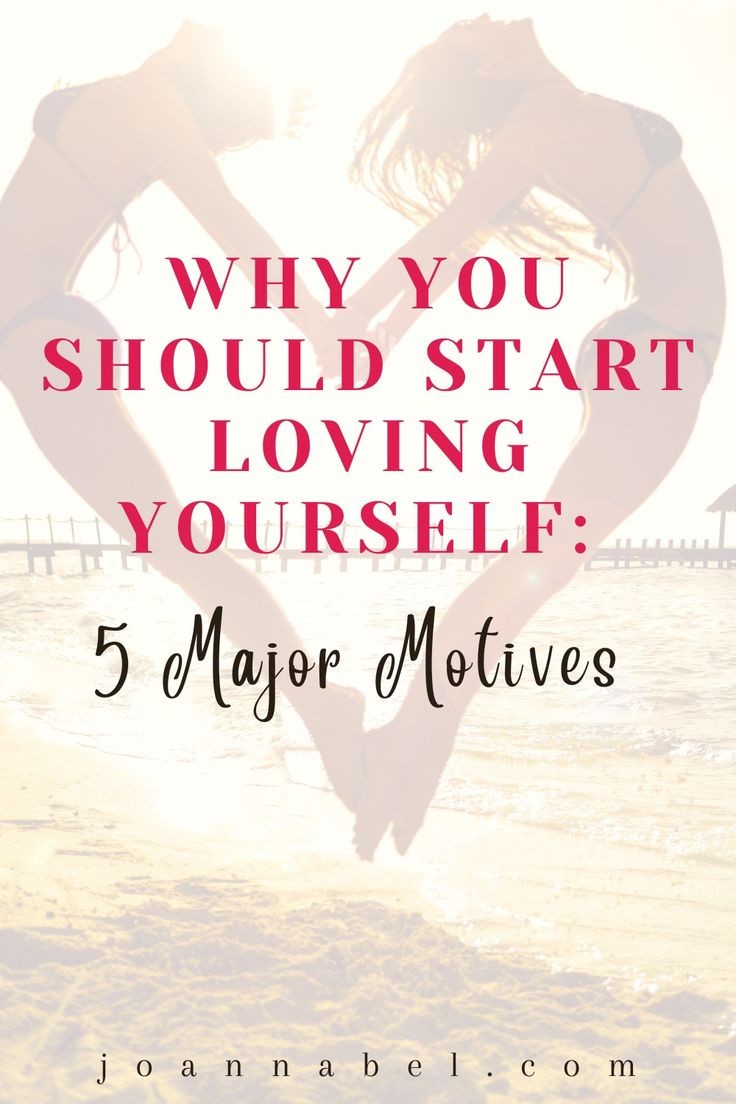 #5 MORE DETERMINATION AND SELF-ESTEEM IN LIFE  
The connection between self-love and determination lies in the belief that you deserve success and wellbeing, and that you're the one who is allowed to judge your accomplishments. 
Plus, it's about being brave enough to look inside and choose your own path, as opposed to being too insecure and codependent to disregard the pawed way and find your own.
With more self-worth translating into motivation and determination to pursue your goals and aspirations, you get to achieve great things.
Naturally, while being willing to put in the effort to make them happen and not backing down.
Self-love also fuels confidence and self-assurance, which enable you to face challenges and setbacks with more optimism.
This way, you are more determined to not give up and not to only lament over your situation without taking on the responsibility to move forward.
Moreover, self-love can help you become determined to prioritize self-care and nurture yourself emotionally, mentally, and physically, which, in turn, increases your confidence and determination to lead a fulfilling life.
It's important to note that self-love is not about arrogance or selfishness.
It's about recognizing your own value and treating yourself accordingly without creating (negative) disruption for others.
FOUND THAT YOU ARE STILL MISSING SELF-LOVE IN YOUR LIFE?
If you, or someone you care about is eager to find a way to positively contribute to the level of self-acceptance and obtain more self-love, consider a program dedicated specifically for this calle LIVE BY YOUR OWN RULES by Kristina Mänd-Lakhiani, a serial entrepreneur, speaker, and co-founder of Mindvalley, hosted on Mindvalley platform.
Live By Your Own Rules is a self-exploration that leads to self-discovery, self-liberation, and embracing authenticity.
It'll take only 15 minutes of your day over 31 days, where Kristina will guide you through her unique process to shed the light on masks of society, identify your personal truths, and nurture your relationship with yourself.
You'll understand how you've been restrained by societal standards and expectations about who you need to be to be accepted and valued.
Instead of being captivated by fabricated societal norms, you'll learn ways to innovate on how you work, love, play, and even fulfill your purpose, define happiness, pleasure, and success according to your own rules and criteria not someone else's you don't even know or care about.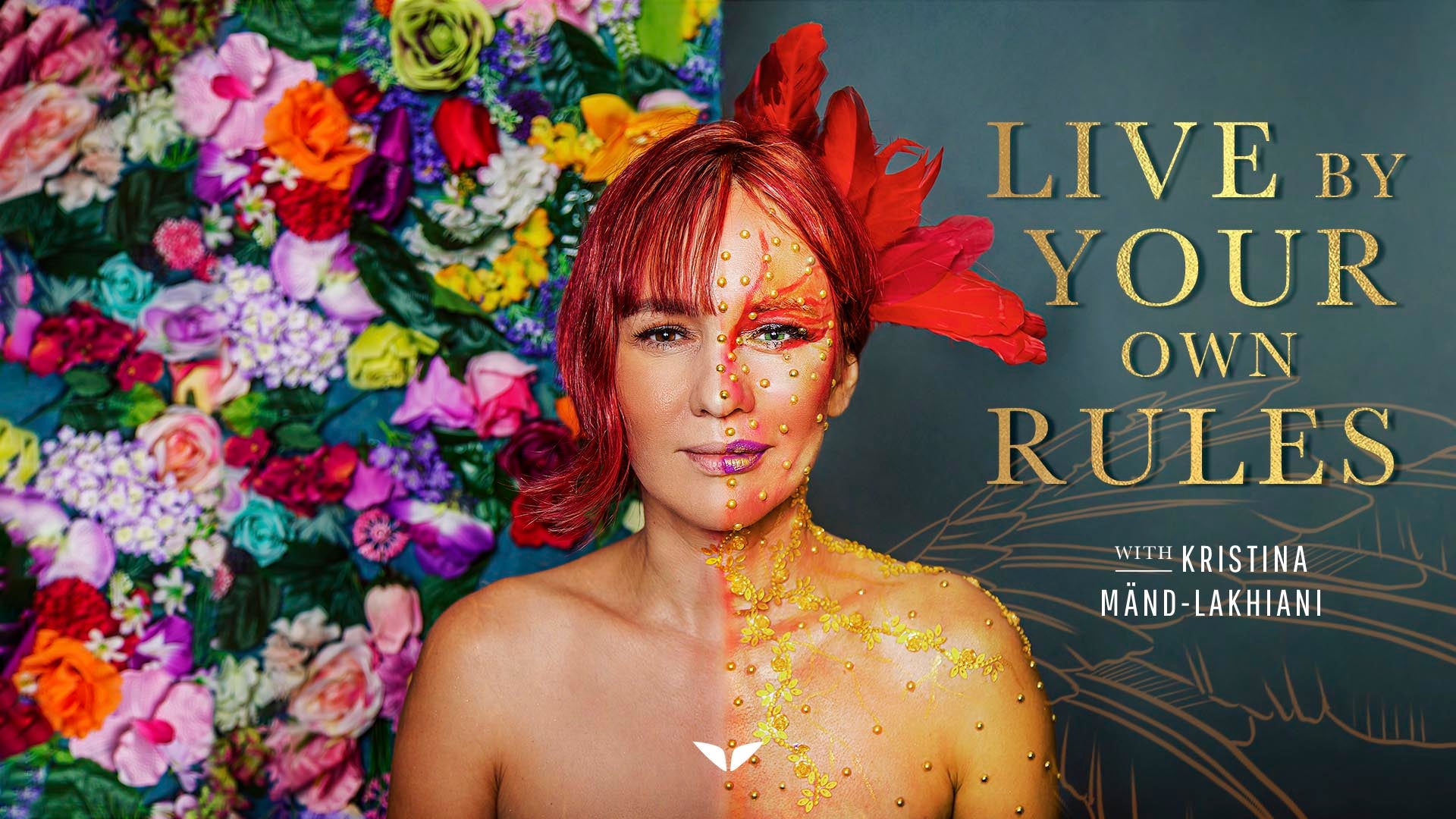 And as your journey brings deeper connection with yourself, you'll begin to accept all parts of yourself, as you live, and express yourself truthfully.
By the end of the Quest, your relationship with yourself can become so solid that standards of society will never have the jeopardize your authenticity again.
If you want to start the program (called Quest inside the Membership) or you want to give it as a gift to someone, you can do it by getting the Mindvalley membership or buying just this program.
But keep in mind that the price of the program (and most single programs) covers most of the yearly membership pricing. You get the greatest value for money when you choose to pay the yearly option.
But if you're getting it a gift or you're not ready for a yearly commitment just yet, you can choose a monthly option, and then continue using it if you happen to like it. And I can almost guarantee that you will.
Now, I'll tell you more about the membership.
But before I do, I just want to mention that this program is not the only one that can help them with cultivating self-love. Just using the membership by attending the preferable Quests will provide progress for you, but I'll mention a few other programs as well (links to the FREE masterclasses):
Unlocking Transcendence, also by Jeffrey Allen 
The Quest For Personal Mastery by Srikumar Rao with a visionary TED speaker and America's #1 MBA lecturer.
Everyday bliss by Paul McKenna a famous hypnotherapist.
Inside this powerful membership, you'll be able to choose from any of the 70+ programs designed for elevating different areas of life, such as relationships, wellness, resilience, career, business, mindfulness, etc.
That's a full personal development journey and transformation.
The Quest are delivered by world best known experts, coaches, and trainers that are now collaborating with Mindvalley to bring you the transformation you need in the personal development category of your choice.
If Mindvalley chose them, you can be sure they're the best.
There are 6 categories on the Mindvalley platform:
Mind
Body
Soul
Relationships
Career Growth
Entrepreneurship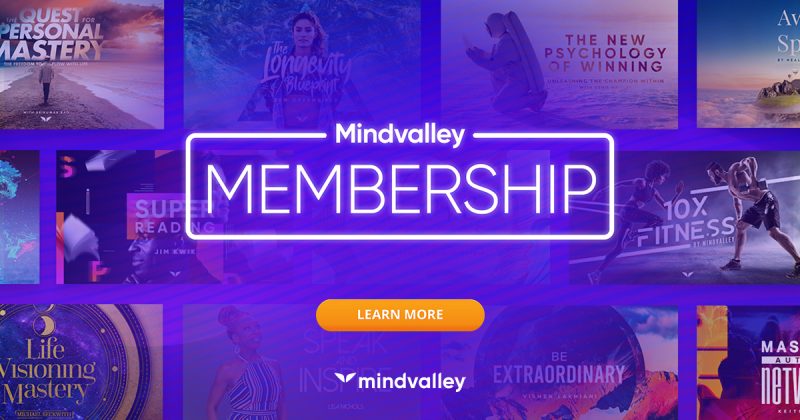 What you can expect once you begin engaging with this platform is:
true self-discovery so that you can start identifying your real preferences, aspirations, goals, and dreams
setting meaningful goals that have the potential to fulfill your need for self-actualization as opposed to only living on someone else's terms and building someone else's dream in order to be accepted by the environment and perceived as successful
liberation from fabricated societal expectation and norms that not only don't serve you, but are in fact representing oppression which is suffocating your soul that only wants you to live in alignment with whom you truly are and not what society expects you to be
to finally awaken your authenticity by letting yourself be visible as opposed to being shy or ashamed of who you are deep down or what you want behind the closed doors
to acquire skills to make life decisions aligned with your core values and true desires coming from the depth of your being
begin stepping into your potential and move towards reaching full potential unique for you and different from anyone else's in the world
become skilled at self-love that holds the key to building the life of your dreams
finally become comfortable in your own skin, doing your own thing, and going where you truly want to go in life
build the life you are proud to call your own and experience lasting fulfilment because your consciousness is so expanded that you don't need to worry about whether things will work out for you ever again, as now you have skills and support to make them work.
And inside the membership, you'll find:
Full access to Mindvalley's entire curriculum of best-in-class programs for transforming every dimension of your life. (100+)
2. Weekly Mindvalley Live sessions featuring today's biggest trainers, bestselling authors, and celebrities.
3. Full access to Mindvalley Meditations, featuring a vast selection of guided and ambient meditation audios for deep inner transformation.
4. Access to Mindvalley's private social network, where you can connect, share wisdom, and grow with fellow members in your city and around the world.
And if you happen to like it and you're considering getting a membership, but you want to know more about it, read: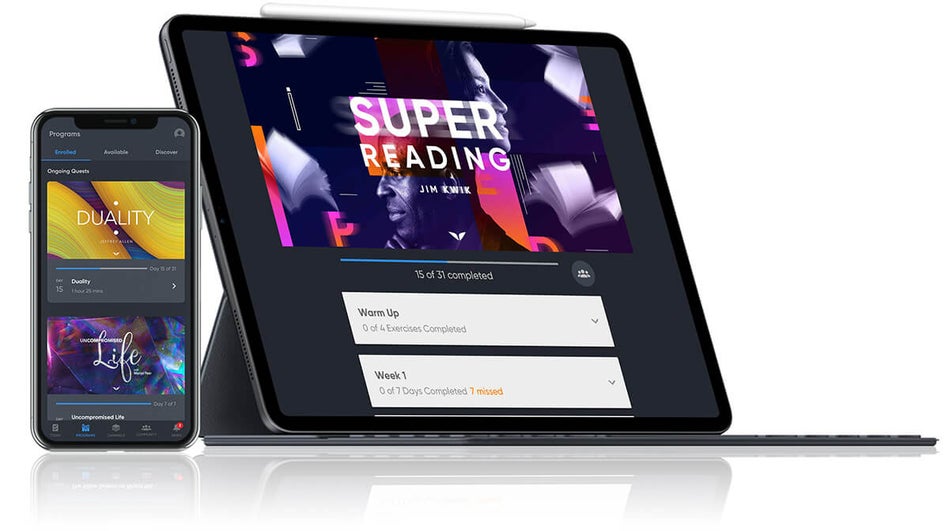 This will be the gift of your life because you'll open the door for amazing transformation and upgrading your life to fit your preference, but now with numerous personal growth tools you can take with you even if you leave the membership, and use for the rest of your time to help you thrive.
This membership brings a community of like-minded people to you, helps you feel connected and will help you heal, besides giving you the chance to level up your life experience.
Additionally, Mindvalley has developed an app that makes it super easy and super convenient to use daily.
I advise you to start your day with Mindvalley meditations or with a lesson of the program of your choice.
Right now you can enjoy Mindvalley at a special price.
NOTE: If you experience mental health problems I recommend to consult a mental health professional alongside programs or other educational resources like these.
Latest Posts:
Recommended Resources For You:
FINAL THOUGHTS ON WHY YOU SHOULD START LOVING YOURSELF
In conclusion, let me tell you why it's high time you started loving yourself.
Well, it's a game-changer, my friend, a decision that will revolutionize your life in ways you can't even imagine.
Embracing self-love is like opening a treasure chest filled with endless benefits.
You unlock the power to truly appreciate your worth, honor your needs, and put yourself first.
It's a catalyst for personal growth, boosting your resilience, confidence, and determination, propelling you towards the dreams and goals you've always held dear.
But it doesn't stop there – self-love also has a remarkable ripple effect on your relationships. By nurturing a healthy love for yourself, you develop the ability to show up authentically and shower others with compassion.
And let's not forget about your mental health – self-love is like a balm for your soul, easing stress, anxiety, and harsh self-talk.
It's a gateway to a positive mindset and a foundation for a fulfilling and purposeful life.
So take the leap and start the incredible journey of self-love.
You owe it to yourself to bask in the warmth of your own affection and unleash the limitless potential within you.
It's a love story worth your while.
I'll see you in the next post! 👋 Before you go, check out:
3 Biggest Mistakes With Self-acceptance