In the quest for personal growth and self-fulfillment, each day offers a fresh opportunity to take steps towards becoming the desired version of yourself. No matter if you're looking to enhance your mental clarity, boost your productivity, or simply find more fulfilment in your daily life, there are daily things to do for self-improvement you can focus on every day to make a big impact.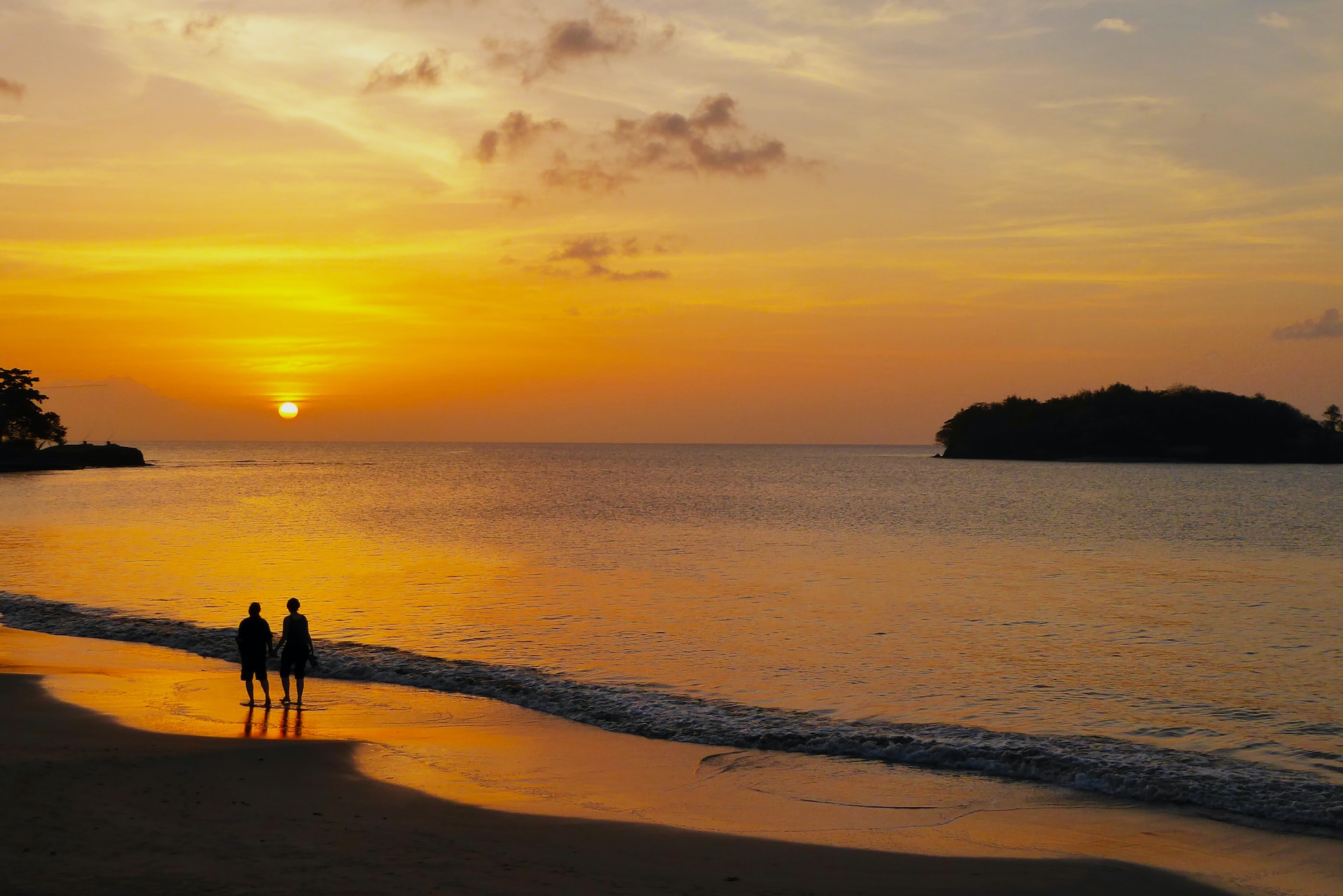 13 Things To Do Daily For Self-improvement To Build A Better You
In this post, we'll explore 13 daily habits that can help you on your journey of self-improvement.
These practices are designed to inspire and empower you to cultivate positive change, one day at a time.
So, let's dive in and discover the transformative power of daily self-improvement habits!
This post has affiliate links which means that we make a commission from qualifying purchases at no additional cost to you. For more information read our Affiliate disclosure.
Note: Even though I am a licensed clinical social worker (LCSW), I am not your licensed clinical social worker (LCSW). This means engaging with our website is not considered a professional social worker and client relationship. This also means you should not consider this information as professional advice. Although we do put in every reasonable effort to provide the most accurate and reliable information, this does not replace professional advice, and you should not rely only on them. You still might need to consult a professional to introduce your particular situation, issue, problem, or position. Read our full Disclaimer here.
DAILY THINGS TO DO FOR SELF-IMPROVEMENT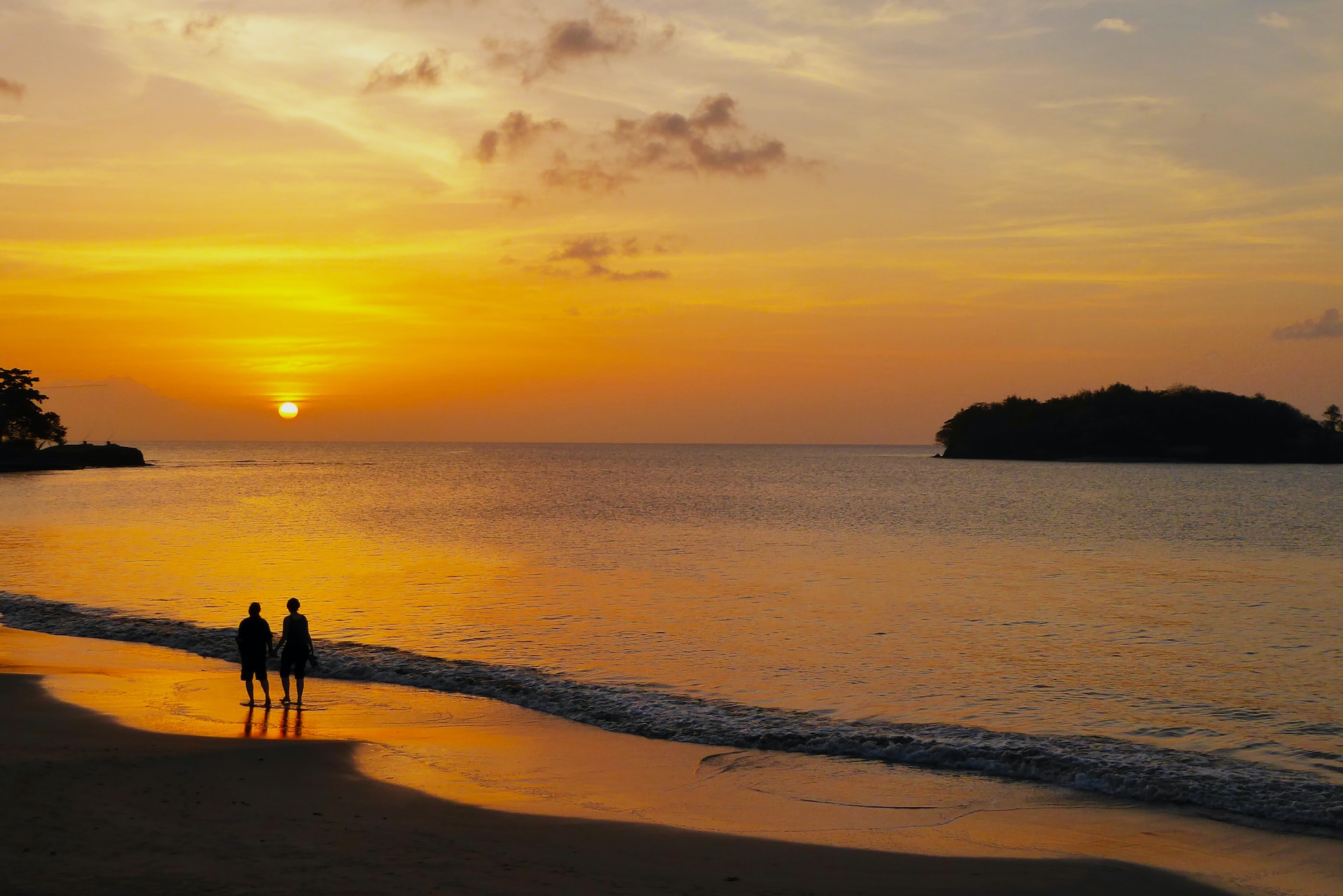 #1 MEDITATE
When you sit down to meditate, it's not essential that you try to clear your head of all thoughts, considering that taking a more active approach to meditating is just as efficient (if not more).
The active approach would be if you were to engage in a guided meditation where you could concentrate on a particular subject or a problem and use the power of your mind and body to uplevel the area of life to which the subject pertains.
It's not necessary to eliminate all thoughts; it's more about disciplining your body to follow your instructions and remain focused on the activity that takes place.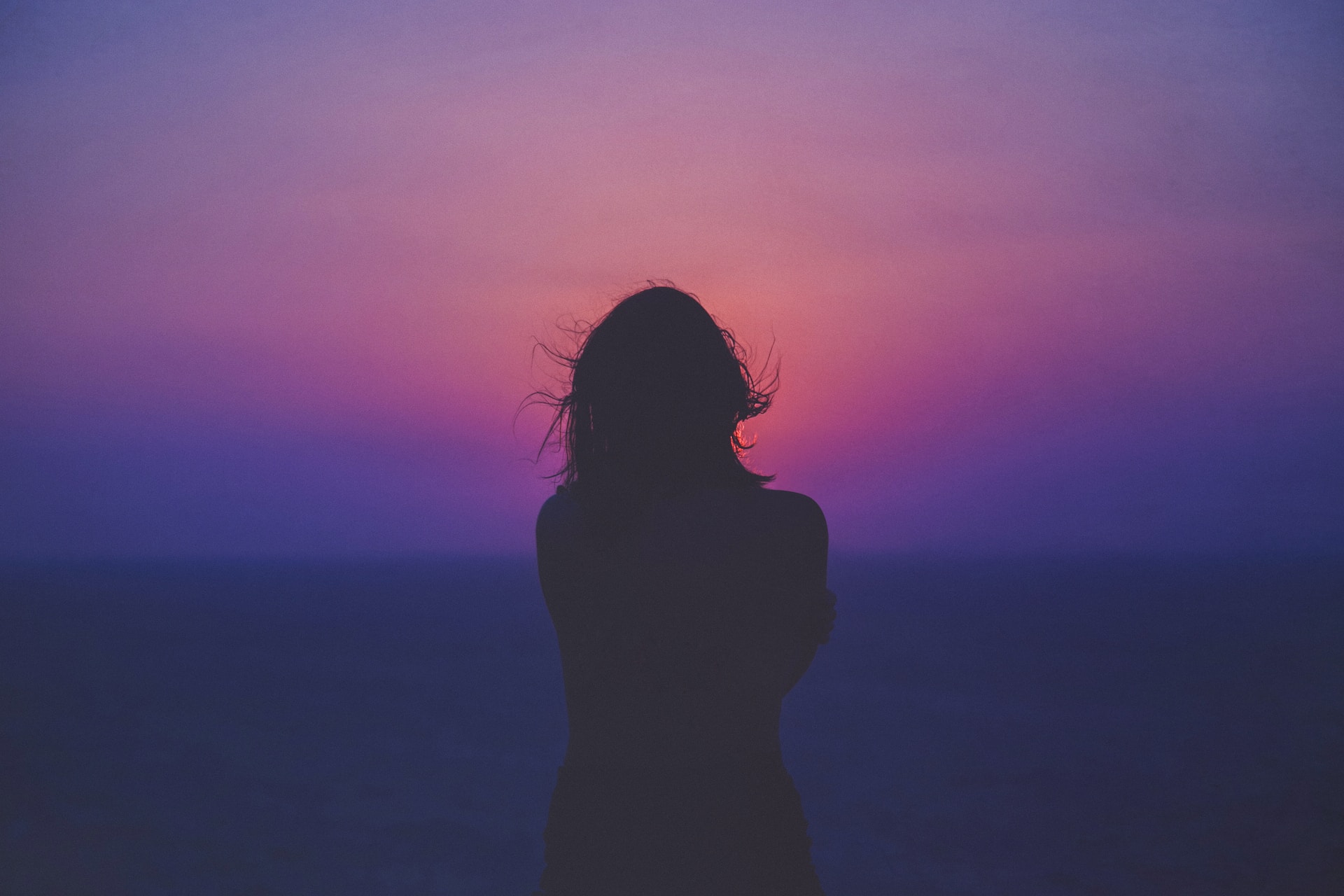 Over time, you'll be able to leverage the power of your mind to begin to imagine and create the future and goals you desire.
Or you can use meditation as a resource for calming your nervous system, relaxing, and reducing stress and anxiety.
But why stop there when you can use it for creative visualization, problem solving, and self-discovery?
#2 MOVE THE BODY
It's more important that you move your body than how you are doing it, but while you're there, you might as well reap the most fruits of this action and do what feels right for you.
We could look at what others are doing, but this won't necessarily suit our preferences, which is why it's better to get to know yourself better and find activities that are your cup of tea.
This is not about following what's hot right now, because this usually doesn't stick as a habit. You don't even have to like the activity too much; it's just essential that you start, and over time, it can become preferable.
Now, I tend to choose activities I'm passionate about as they keep me motivated, so if this is something you prefer as well, then go that route.
#3 BECOME CONSCIOUS OF YOUR THOUGHTS AND FEELINGS
Being conscious of your thoughts and feelings is a tough task, but the fact that it's hard (especially in the beginning) shouldn't prevent you from taking action.
This is very important, as we're creatures of habit, so then all our thought and emotion patterns are habits as well. In a way, we run the same program over and over again, and the program isn't necessary good for us.
Maybe it is, but how will you know if you're not aware of it?
Start small by tuning in to your thoughts and feelings a few times a day – try to move your awareness from engaging in the thought or emotion to see what kind of thought or emotion this is, is it true, is it good for you, why do you think or feel that way, how did they get there, etc.
You'll become better and better over time, and you can begin to manage them or self-regulate better.
#4 ENGAGE IN A PERSONAL DEVELOPMENT/SELF-IMPROVEMENT PROGRAMS
By this, I mean dedicating some time during your day to your personal growth, even if the resource isn't a personal development program.
But if it is, you should schedule this time and respect these boundaries so that you can ensure you'll stay dedicated to your goal and to yourself.
There are many different personal development platforms at this point, and many of them have come to the realization that microlearning is what brings the best results, as incremental change is the way to go for most people.
One of these platforms that has refined its educational resources and methodology for absorbing knowledge and providing transformational change is Mindvalley.
I recommend that you try it, and then I'll spend a few minutes introducing it to you, as I believe you shouldn't pass on it if you're truly ready to reap the benefits of your self-improvement efforts.
RECOMMENDED: MINDVALLEY MEMBERSHIP – A PLATFORM WITH PERSONAL DEVELOPMENT PROGRAMS, AND OTHER RESOURCES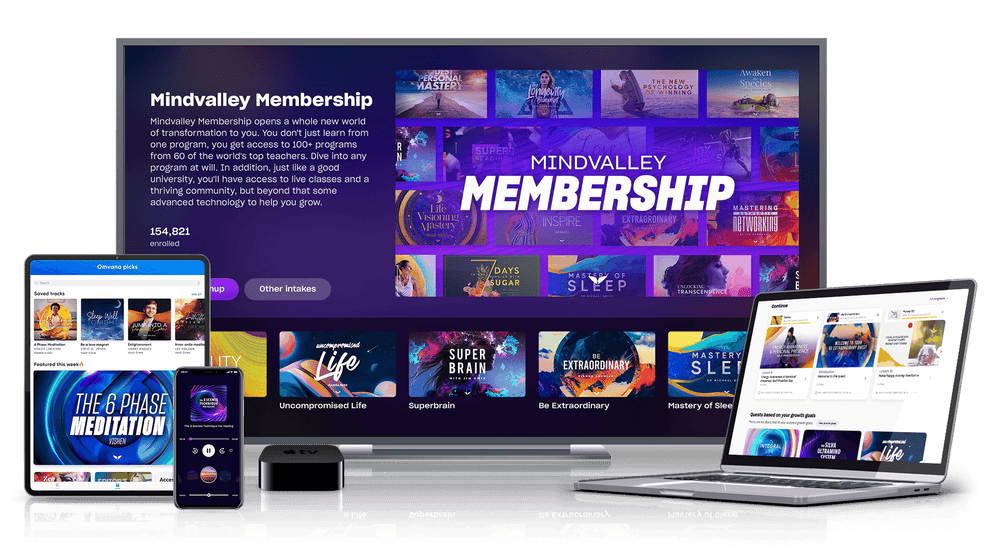 Here I'll quickly mention a few facts about Mindvalley, the one that I use and recommend that you check out and try out to see if it resonates:
Offers a wide range of courses, programs, and content across various areas of personal development and is focused on holistic personal growth and covers diverse topics such as mindset, meditation, spirituality, health and fitness, relationships, career, and more.
Features programs created by renowned experts and thought leaders in their respective fields.
Mindvalley's approach intelligently combines online learning with community engagement, providing a supportive environment for personal growth, offering a mix of pre-recorded highly engaging video lessons, interactive exercises, and community discussions to facilitate learning and transformation.
Personal growth categories on Mindvalley platform are:
Mind
Body
Soul
Career Growth
Entrepreneurship
Relationships
One notable aspect of Mindvalley is its emphasis on personal growth as a lifelong journey therefore the platform promotes continuous learning and personal development through its subscription model, offering access to a vast library of courses and content that can be accessed at any time.
It is a popular and well-regarded platform that provides a comprehensive approach to personal development, making it suitable if you're looking for structured online learning experiences in various areas of personal development and life.
What you can expect once you begin engaging with this platform is:
true self-discovery so that you can start identifying your real preferences, aspirations, goals, and dreams
setting meaningful goals that have the potential to fulfill your need for self-actualization as opposed to only living on someone else's terms and building someone else's dream in order to be accepted by the environment and perceived as successful
liberation from fabricated societal expectation and norms that not only don't serve you, but are in fact representing oppression which is suffocating your soul that only wants you to live in alignment with whom you truly are and not what society expects you to be
to finally awaken your authenticity by letting yourself be visible as opposed to being shy or ashamed of who you are deep down or what you want behind the closed doors
to acquire skills to make life decisions aligned with your core values and true desires coming from the depth of your being
begin stepping into your potential and move towards reaching full potential unique for you and different from anyone else's in the world
become skilled at self-love that holds the key to building the life of your dreams
finally become comfortable in your own skin, doing your own thing, and going where you truly want to go in life
build the life you are proud to call your own and experience lasting fulfilment because your consciousness is so expanded that you don't need to worry about whether things will work out for you ever again, as now you have skills and support to make them work.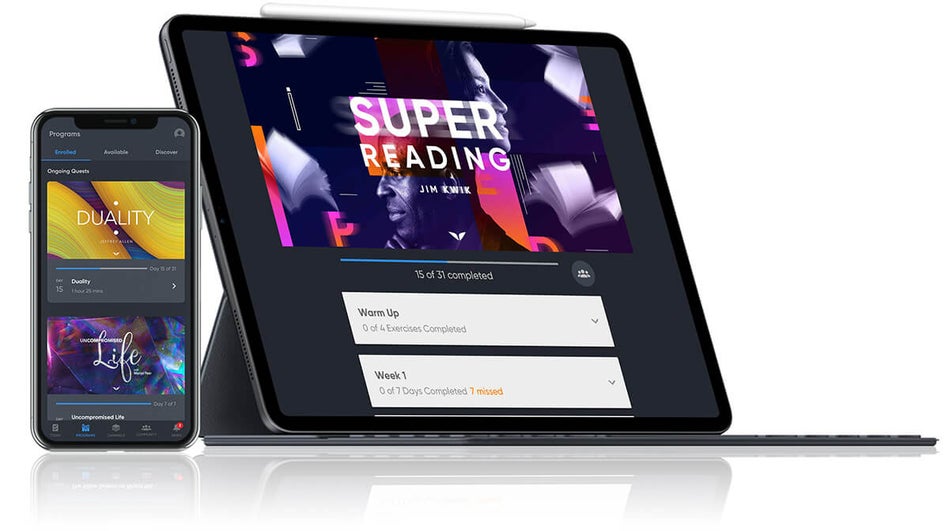 The valuable benefits you can expecti besides full access to Mindvalley's entire curriculum of best-in-class programs for transforming every dimension of your life. (100+), are:
Weekly Mindvalley Live sessions featuring today's biggest trainers, bestselling authors, and celebrities.
Full access to Mindvalley Meditations, featuring a vast selection of guided and ambient meditation audios for deep inner transformation.
Access to Mindvalley's private social network, where you can connect, share wisdom, and grow with fellow members in your city and around the world.
One of the greatest advantages of joining Mindvalley is a feeling of someone having your back, (or you having your back finally?) and knowing that things will only go better from now on.
That's because you'll have a community of like-minded folks and a wide range of educational resources they can adapt to fit their needs by choosing programs and courses that fit their personal development plan or overall ambitions and interests.
You can treat yourself with a subscription for a month or yearly (the most cost effective one). Or try ot for 15 days, and if you learn that it's not for you, you can refund yourself. But I'm positive you'll love it.
And if you happen to like it and you're considering subscribing, but you want to know more about how it works and what to expect, read:
This will be the gift of your life because you'll open the door for amazing transformation and upgrading your life to fit your preference and not someone else's, but now with numerous personal growth tools you can take with you even if you leave the membership, and use for the rest of your time to help you thrive.

You may find useful:
#5 BE KIND AND COMPASSIONATE WITH YOURSELF
Being kind and compassionate with ourselves is usually harder than it seems, as we're not trained to do so but rather to stay harsh and unforgiving.
Now, this is a problem because it's very unpleasant, especially as it's ongoing, which makes it unbearable over time. A standard we can't possibly comply with.
So then we either have to avoid it and avoid accountability as a side effect, or we become very controlling and take on too much responsibility in order not to get into the position of having to be too hard on ourselves or punish ourselves.
A better way is to nurture more flexibility with ourselves (and others), where we become allowed to make mistakes, learn, fail, don't know everything, or be the best at everything.
This means that we need to flip the switch and use more affirming self-talk, have self-compassion when we are not at our peak or at our best during the day or in a life period, and remain kind in times of difficulty or setbacks.
And this is not about making excuses or being too soft on ourselves; it's about having enough understanding and compassion for ourselves to collect ourselves and move on.
You may find helpful:
#6 REFLECT ON THE EXPERIENCES OF THE DAY AND YOUR RESPONSES TO THESE EXPERIENCES
Our days are full of different dynamics we become a part of, and this is prone to change, especially if we're in an environment with a diverse dynamic that keeps changing fast.
However, even when this is so, we usually repeat certain dynamics in our lives, either daily, weekly, or through our lifetimes.
For example, family dynamics tend to be circular, and they keep repeating themselves unless we use conscious effort to make the necessary changes if the dynamic is not the best for us. So then we keep responding in the same or similar way to the stimuli we experience when we're engaging with our family members.
But if we were to pay attention to our responses to the experiences we have, we may get a step closer to altering our responses and choosing a better way next time.
The same goes for our daily activities and experiences; we can always ask ourselves how did I handle this and what could I've done better?
Would I make the same choice again?
You can even turn to analysing how you handled different things in the past and see if this satisfies you or not. That way, you can make a decision now to not react or respond in the same way if confronted with similar conditions.
#7 SHOW COMPASSION AND CARE FOR OTHERS AROUND YOU
Being compassionate with others around you and showing that you care is one of the best things you can do for both your self-improvement and your relationships.
That's because you will feel more empowered and fulfilled if you take action from this state of being instead of being only self-centred, as this comes from fear and not from the stability and accountability we all need in our lives.
Plus, you'll be prone to making stronger bonds and deepening connections with people you have relationships with, no matter if this is an intimate partner, a child, a friend, or a coworker.
Before you judge someone, try to think from their position and imagine how it would feel for you to walk in their shoes.
That way, you get a chance to understand more about what they're going through and then decide on the position you'll take regarding whatever's going on in your relationship with this person or people.
If this is someone who did you wrong, try to understand who is responsible for that situation and focus on your part, not theirs.
This doesn't mean you shouldn't expect accountability or repair of the damage; quite the contrary. It just means that it is possible that you will still learn your lessons and move on from this situation.
You may want to read also:
#8 READ OR LISTEN TO THE CONTENT THAT HAS THE POTENTIAL TO ELEVATE YOUR LIFE AND EXISTENCE
It's not that important in what format you're consuming information, as it is what content you are absorbing.
You need to ask yourself if it's helpful, eye-opening, refreshing, and uplifting, or if it's trashy, gossipy, or even based on conspiracy theories and cheap propaganda.
This is essential because you have to look at it as mind-feeding just like body-feeding—you wouldn't choose to consume food that isn't nourishing, right? So why do this to your precious mind, which needs to expand and not shrink due to the consumption of fear-based informational constructions developed to keep you hooked on your screen?
This means that, at least from now on, you need to pay more attention to where the information you're absorbing is coming from and is really upleveling your life.
Is it making you a better individual, a better human, a better co-worker, parent, or friend?
Does it target the area or life you are focused on improving, or do you need to narrow down or expand the search for relevant information?
How can you get more insights, and what can you do to experience transformation in this life area?
Is there a better way to absorb information—maybe in a different form—once you understand what type of learner you are?
And so on. Keep asking yourself similar questions to get some real answers.
#9 SHARE WITH OTHERS
By sharing with others, I mean opening your heart to the close people in your life who are supportive and appreciative of you, so that you can connect with them on a deeper level, not just share basic information about your day or something like that.
This is more about sharing your intentions, visions, ideas, thoughts, and emotions, where you're being real with them about your life and asking the same questions and showing interest in learning about theirs.
We're social beings, so we can't live without connection, and this is so true that you only need to remember that some people will provoke negative attention to themselves just so that they can feel connected in some way, even if it's dysfunctional.
So, if you want to feel connected (at least most of the time), you need to make an effort to keep your lines of communication open, to share the real you, to show vulnerability, and to be present with those you care about.
#10 PRIORITIZE REST
Maybe I could've used the word self-care, but without enough rest, there's not much self-care, and if there is, then you're already attentive to the importance of relaxing and resting.
What I mean by this is permitting yourself to have moments of "unproductivity" where you're not centered on your work and success but rather on finding suitable and preferable ways to recover and respite.
And this is a deeply personal thing, as you're unique and different, so it's important to be open to exploring different things to find what works best for you.
What's most important is to stay true to yourself and not go after trends, as the best way is to get to know yourself and not avoid it, as it takes some work or practice, by copying others for whom you don't even know if they're similar to you or not.
#11 NURTURE YOUR MIND, BODY, AND SOUL PHYSICALLY AND SPIRITUALLY
Your body, mind, and soul need proper care, which means that you need to create more awareness around how you treat them.
Ask yourself if you are mindful and loving enough so that you choose nourishing food, activities that are good for them, and content that feeds them on a spiritual and energetic level.
Do you believe you have enough self-love so that you can choose what's really good for you and not disregard the needs of your mind, body, and soul?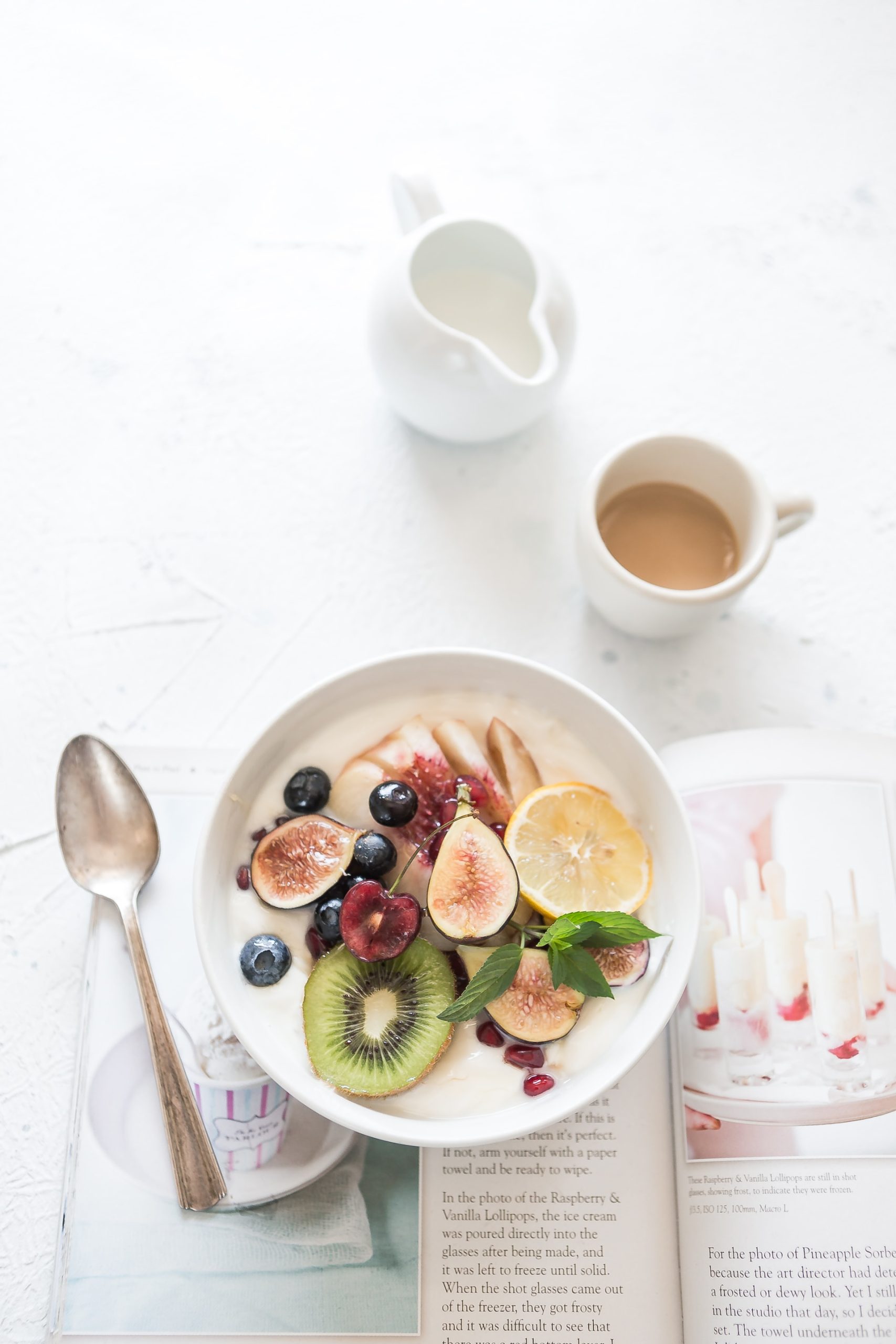 Naturally, as life has its hard and challenging moments, it's normal to fall back from balance, but what's important is to integrate everything that has happened to us so that we can return to homeostasis.
So it's understandable if our life conditions are very inconvenient or challenging right now and we can't practice everything we'd like, but what's crucial here is that we're giving our best and are striving for more.
This is what will set you apart from the crowd that only seeks what they can easily get and what's available right now, instead of setting bold goals and going after bigger dreams because the zone of safety or familiarity is more comfortable.
Speaking of which…
#12 PUT EFFORT INTO BECOMING MORE FAMILIAR WITH THE UNFAMILIAR
This may sound like something you don't do every day, but it's something you need to practice every single day if you want to have a breakthrough, regardless of the area of life you're trying to improve and level up.
It's persistence and consistency that count, because you need to keep overcoming yourself every day. The familiar seems so much easier, but in the long run, this jeopardizes our success and progress.
That's because we can't expect different outcomes if we're not ready to move away from the usual path and familiar playfield. We need to get into the game if we want to win, and staying on the sidelines waiting for things to magically change won't cut it.
You have to be ready to walk the unfamiliar path, find new ways, experiment, and improve as you go.
You can stretch your comfort zone in different ways and can start by choosing personal development resources that have the potential to help you move forward.
Check out also:
#13 BE FORGIVING TO YOURSELF AND OTHERS
Forgiveness is such a liberating feeling, but many people avoid experiencing it because they believe that forgiveness somehow justifies things that have been done to you and exonerates those who have hurt you of any responsibility.
This is far from the truth, considering that forgiveness is something you're giving to yourself so that you can free yourself from chains of past events and not something you do for them.
The fact that we're holding on to these events tightly doesn't bring us closure or calm, but it's doing quite the opposite: we are keeping our mind and body stuck in the same experience, and we're doing it over and over again by revisiting the past.
I'm not saying to ignore the past or that it's not important to visit the past to move on from it. What I'm saying is that it's important not to do this to ourselves over and over again, as we're inflicting self-harm that way.
So focusing on your healing and forgiveness may just be what you need to finally move out of the past and step into your future.
And keep practicing forgiveness every day by being flexible (enough) in your social interactions so that you can attain mutual understanding and build connections. Plus, don't forget to offer it to yourself as well by focusing on your lessons, even if you didn't handle things in the past ideally.
Recommended Resources For You:
Latest Posts:
FINAL THOUGHTS ON DAILY THINGS TO DO FOR SELF-IMPROVEMENT
As we reach the conclusion of our exploration of daily things to do for self-improvement, it's clear that the path to personal growth is a continuous journey.
Each day presents a chance to make choices that shape our lives, enhance our well-being, and pave the way for a brighter future.
Don't forget that self-improvement is not about perfection but progress. It's about overcoming oursel ves, step by step.
By incorporating these 13 daily habits into your life, you're investing in your own potential and setting the stage for personal growth, resilience, and contentment.
So, embrace these habits, experiment with them, and tailor them to your unique needs and aspirations.
I'll see you in my next post! 👋 Here is one:
3 Biggest Mistakes With Self-acceptance