As we step into a new year, it's the perfect time to set our sights on self-development, as the desire for personal growth and looking out for self-improvement ideas often take center stage.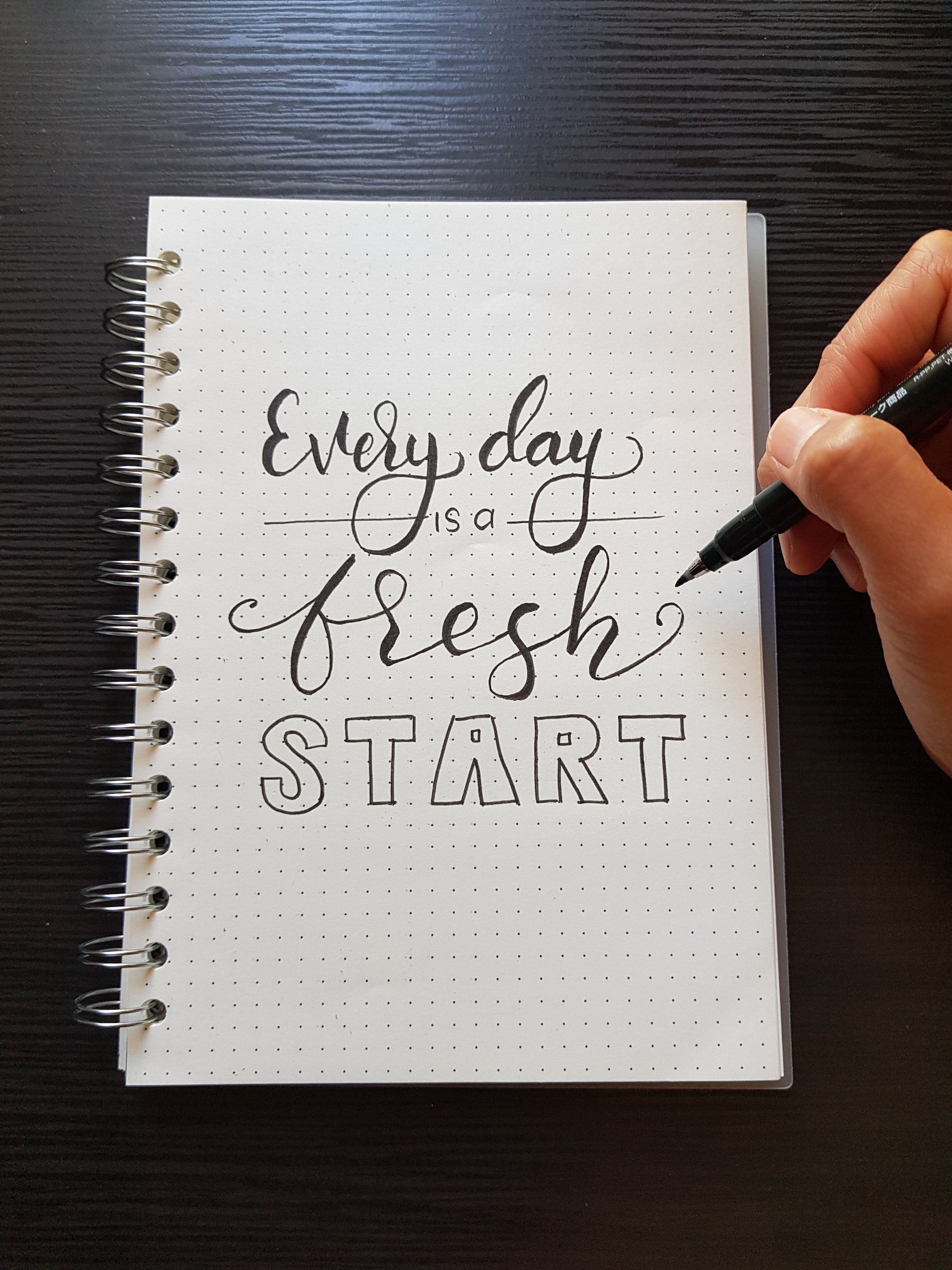 Top 10 Self-improvement Ideas To Pursue In 2024
We all have those goals and aspirations, whether they're about achieving a healthier lifestyle, finding more inner peace, or simply leveling up in life.
So, let's prepare for kicking off the year right with our list of the top 10 self-improvement ideas for 2024. These ideas cover a wide range of areas, from your physical and mental well-being to personal growth and lifestyle adjustments.
Join me as I explore how you can make this year your most transformative and fulfilling one yet.
This post has affiliate links which means that we make a commission from qualifying purchases at no additional cost to you. For more information read our Affiliate disclosure.
Note: Even though I am a licensed clinical social worker (LCSW), I am not your licensed clinical social worker (LCSW). This means engaging with our website is not considered a professional social worker and client relationship. This also means you should not consider this information as professional advice. Although we do put in every reasonable effort to provide the most accurate and reliable information, this does not replace professional advice, and you should not rely only on them. You still might need to consult a professional to introduce your particular situation, issue, problem, or position. Read our full Disclaimer here.
SELF-IMPROVEMENT IDEAS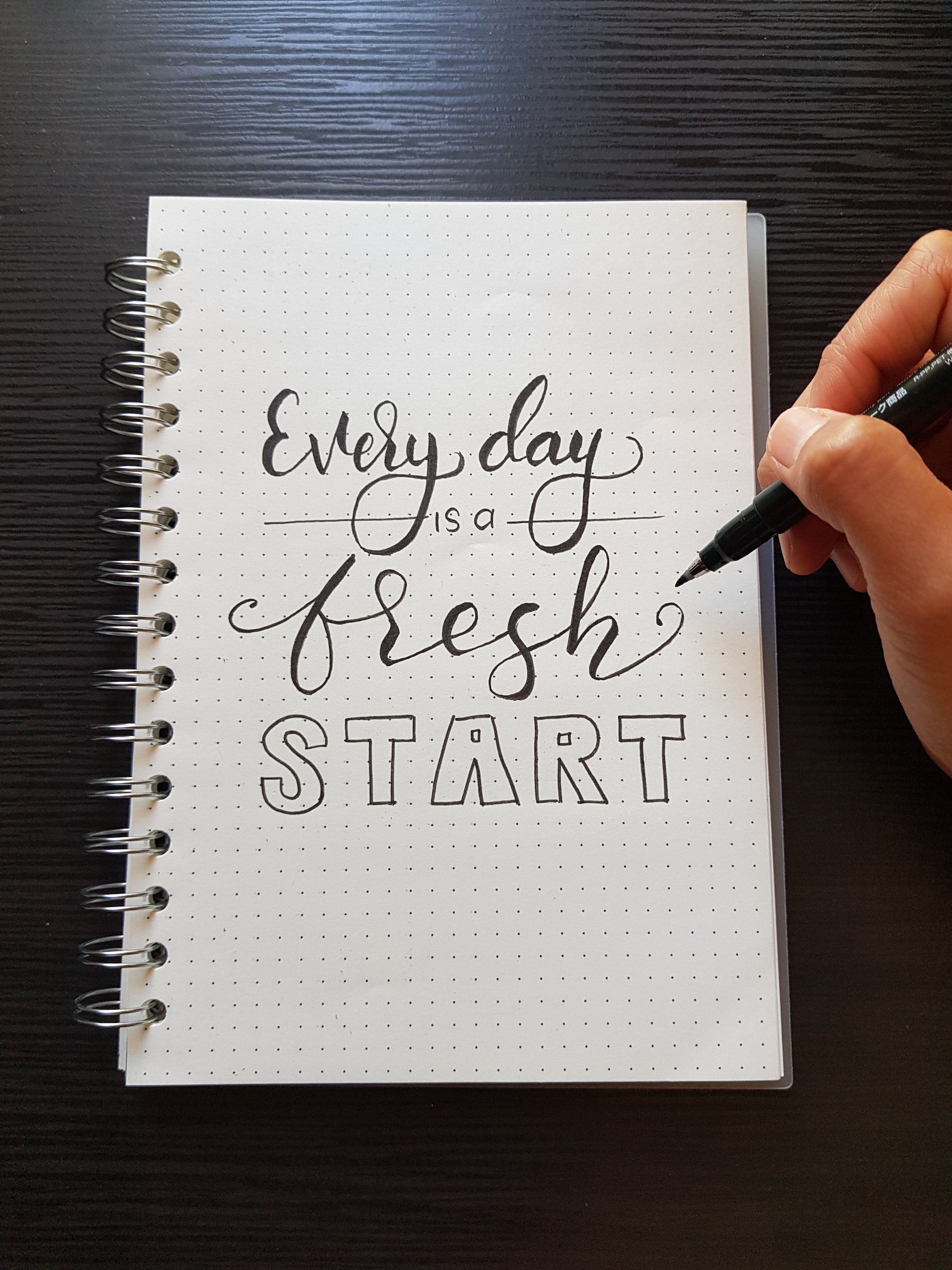 #1 FOCUS ON YOUR STRENGTHS NOT ON YOUR STRUGGLES
The strengths-based approach is very empowering because it is about acknowledging and building upon your existing capabilities and resources while shifting your focus from deficits or problems to identifying and utilizing strengths to make progress or have a breakthrough.
If you embrace this approach, you recognize that you have the internal and external resources and resilience to overcome challenges.
And by emphasizing these strengths, you can develop a sense of self-efficacy and the belief that you can effectively address any of your difficulties.
Considering that you're the expert on your life, you have what it takes to identify solutions and strategies based on your strengths, which can lead to more positive and actionable plans for improvement.
This approach reinforces your autonomy, which means that you rely on yourself to make your own choices and respect your preferences rather than just take on solutions from an external source.
Check out also:
#2 TAKE THE NECESSARY STEPS TO GROW SELF-LOVE
Self-love isn't just a trendy catchphrase linked to self-care routines – it delves much deeper into our core identities. Its significance lies in uncovering the authentic self concealed beneath the mask we often wear to conform to societal norms.
The core purpose of cultivating self-love is to reveal the genuine self that has remained obscured, hidden behind the facade constructed to mirror or conform to society's expectations of who we ought to be as individuals belonging to a particular community.
When we acknowledge that the nature of society can either nurture its members or inflict harm, we realize that this has a profound impact on the way we lead our lives.
At the same time, understanding that being true to ourselves entails connecting with our true desires, aligning our goals with our deeply held values, and pursuing a purpose that aligns with our life's vision underscores the essence of self-love. It's essentially about allowing ourselves the freedom to pursue all these aspirations.
However, if we've been conditioned throughout our lives to disregard our own desires, or if the desires we believe are our own have been preordained by others, the journey towards embracing self-love might not occur naturally.
In such cases, we may require guidance on how to embody the intention of being the sole author of our life's narrative.
If you are interested in a recommendation for a good self-love resource, I have the perfect on of you.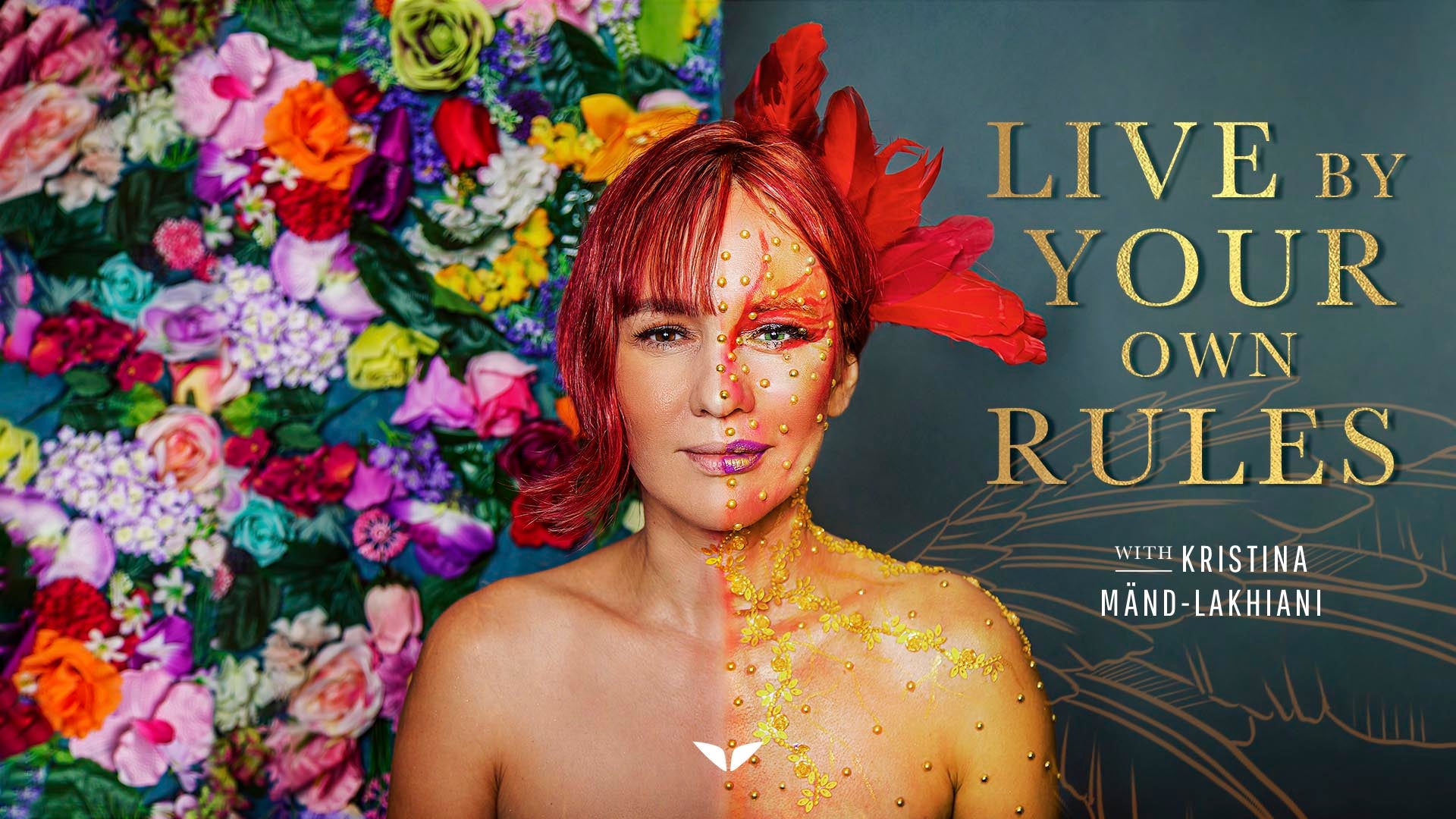 If you, or someone you care about is eager to find a way to positively contribute to the level of self-acceptance and obtain more self-love, consider a program called LIVE BY YOUR OWN RULES by Kristina Mänd-Lakhiani, a serial entrepreneur, speaker, and co-founder of Mindvalley, hosted on Mindvalley platform.
Live By Your Own Rules is a self-exploration that leads to self-discovery, self-liberation, and embracing authenticity.
It'll take only 15 minutes of your day over 31 days, where Kristina will guide you through her unique process to shed the light on masks of society, identify your personal truths, and nurture your relationship with themselves.
You'll understand how you've been restrained by societal standards and expectations about who you need to be to be accepted and valued. And this is why self-love has been so far away from you, distant, elusive, or even felt unreachable, but it doesn't have to be anymore.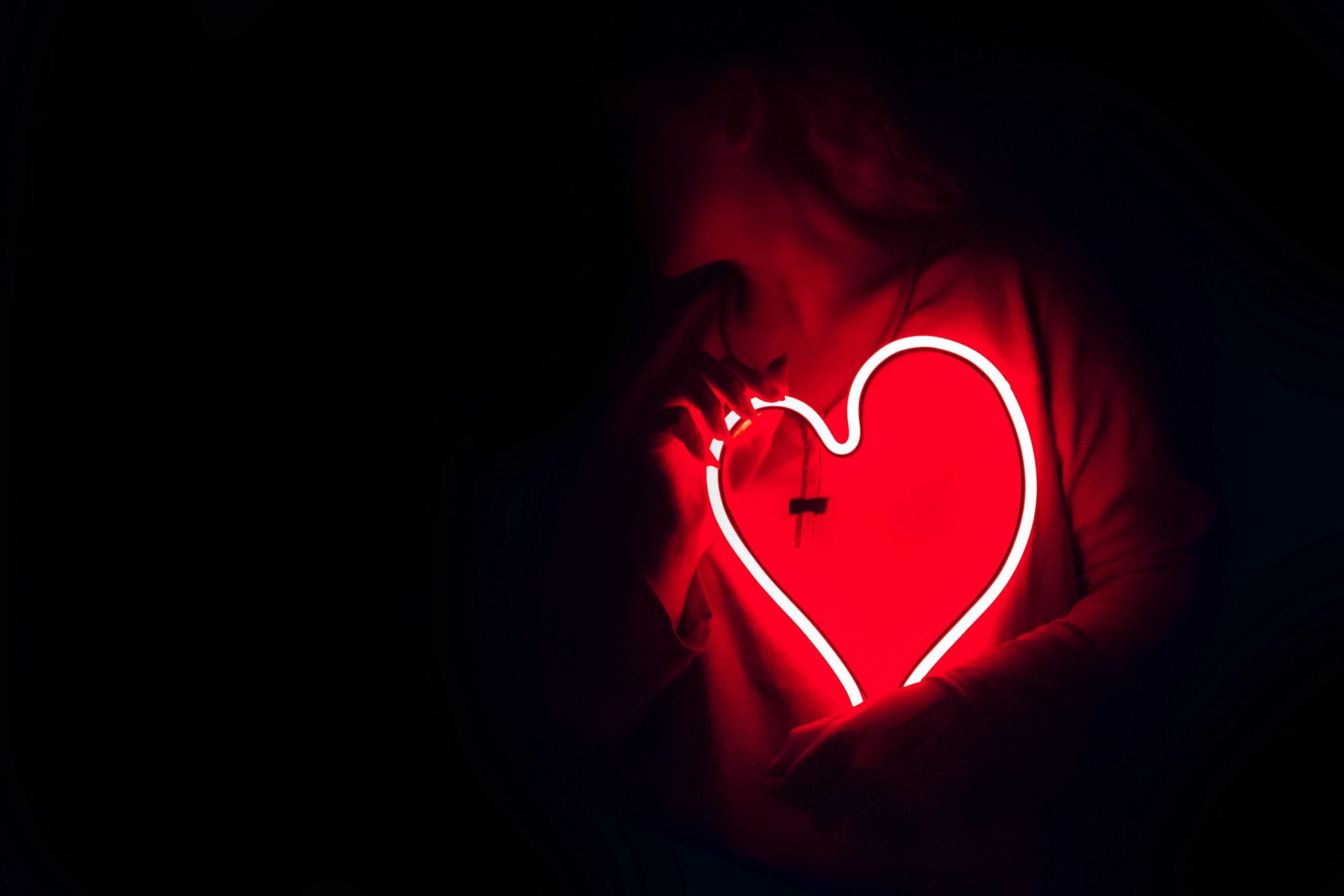 Instead of being captivated by fabricated societal norms, you'll learn ways to innovate on how you work, love, play, and even fulfill your purpose, define happiness, pleasure, and success according to your own rules and criteria not someone else's you don't even know or care about.
And as your journey brings deeper connection with yourself, you'll begin to accept all parts of yourself, as you live, and express yourself truthfully.
By the end of the Quest, your relationship with yourself can become so solid that standards of society will never have the jeopardize your authenticity again.
If you want to start the program (called Quest inside the Membership) or you want to give it as a gift to someone, you can do it by getting the Mindvalley membership or buying just this program.
Now, if this type of information absorbing isn't your exact cup of tea, or you're not ready to fully commit to it just yet and you prefer warming up a little first, then make sure to consider other resources that can help you cultivate more self-love.
Those resources can be:
You can also check out my other posts that feature different resources that can help with self-love. Here they are:
RELATED:
#3 BE IN SERVICE OF OTHERS
Giving your time and skills to a cause you care about can be incredibly rewarding and purposeful.
I'd dare to say that nothing you do will feel as rewarding and good as this will. It not only helps others but also gives you a sense of deep fulfillment.
And it connects you to your local community or a wider community (even the world, depending on how big your influence gets, depending on the type of service), which is essential for us humans as we live off of social interactions.
Additionally, it provides opportunities for personal growth as you learn new skills and gain valuable life experiences.
This service can come through your profession, work, or business, or it may be done through volunteering, depending on how passionate you are about the cause.
If you're not sure what it is yet, that's alright. You should start exploring what gives you a sense of purpose, and with more experience, you'll become clear on the path you should take.
This exploration can also be done by going inward and trying to discover the topics or causes that drive you personally.
#4 BECOME MORE COMFORTABLE WITH TAKING RISKS
Even though it's easier to stay safe at all times, over time and in the long run, this becomes a burden because you're leading yourself towards deep dissatisfaction and the state of being stuck, feeling unfulfilled and very distant form your life purpose.
So stepping out of your comfort zone or zone of familiarity and taking calculated risks is a fundamental aspect of personal growth.
This is easier said than done if we were always indoctrinated not to make mistakes and behave as expected; however, you can start with incremental changes.
Risk-taking challenges you to face your fears, adapt to new situations, and discover your full potential.
And ot's the only way that leads to personal and professional breakthroughs, as well as increased confidence in your abilities. As you continue down that route, you're reinforcing confidence and the feeling of empowerment, so consequently, you keep moving forward and going further and further.
#5 ALLOW FAILURE AND LEARN FROM IT
Viewing failures and setbacks as valuable learning experiences is non-negotiable for personal development. That's because if you don't allow failure, you can't experience true growth and progress because you're not willing to go far with your goals in order to protect yourself from the pain that failure brings.
What you're basically doing here is setting lower goals to protect yourself from getting hurt. And if you think of it like this, what this is all about is simply emotional management.
So you need to really start believing that you're strong enough to bear the pain of failure, and then you'll be able to liberate yourself to go after what you really want instead of just going after what you are certain you'll achieve.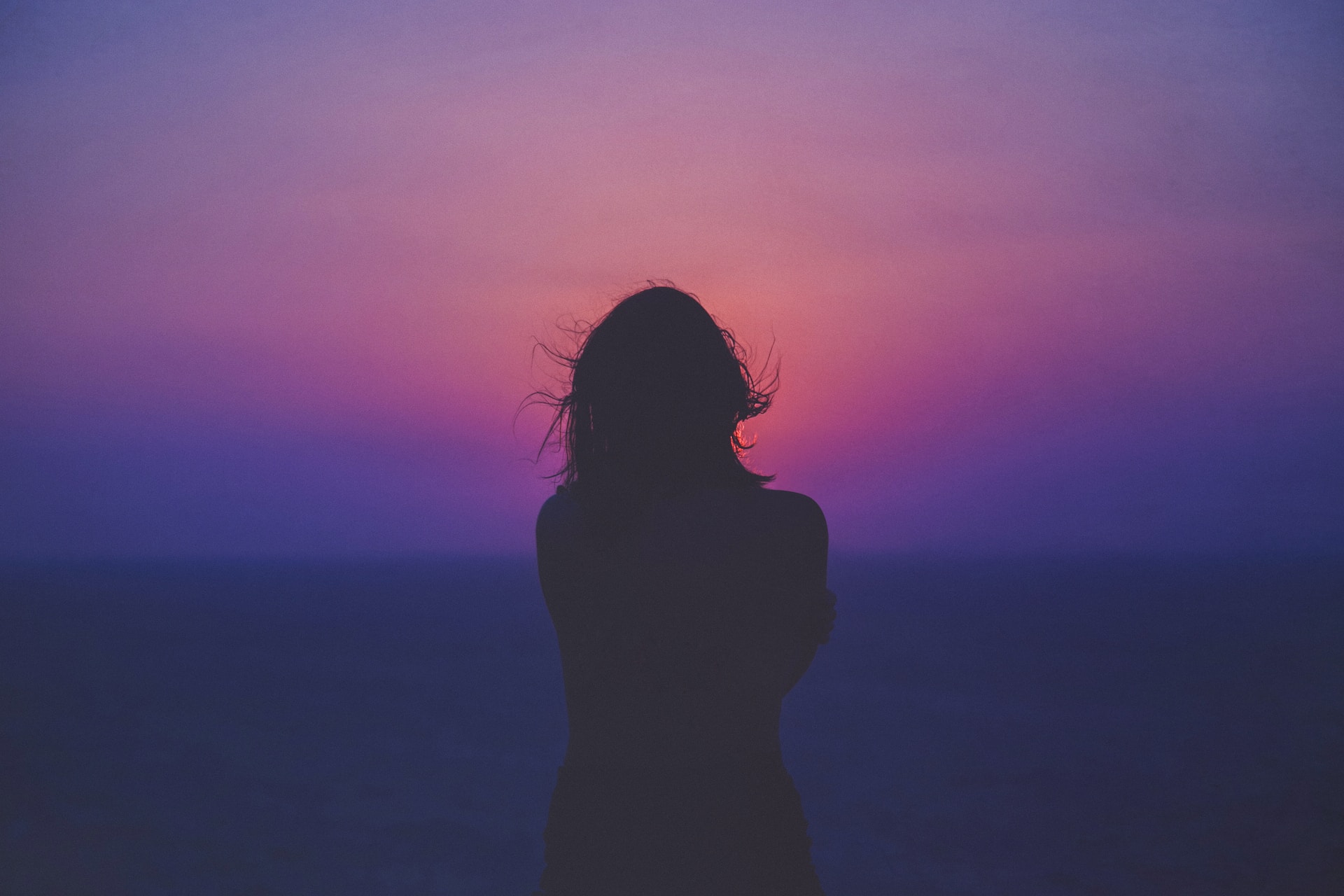 Plus, this is also about going after what you deserve and truly desire, not what you can get as it is (easily) available. This may be a job, a career, a partner, life experiences, contributions, etc.
What's very important here is that by allowing failure to occur, you get the opportunity to analyze what went wrong and extract lessons from your mistakes so that you can grow and adapt.
And when this happens, you're a step closer to your goal.
Finally, embracing failure as a teacher allows you to become more resilient, innovative, and determined in pursuing your goals.
#6 LEARN TO MAINTAIN (FLEXIBLE) BOUNDARIES
Establishing healthy boundaries is essential for maintaining your mental and emotional well-being, as it protects your personal space.
Now, some of us might be too protective of it, while others may not protect it enough, and the goal for all of us is to strike a balance where we can be close to others enough so that we get to meet each other's emotional needs while still having our own space and feeling good about it.
That's why I say flexible boundaries—it's about being able to remain flexible towards yourself and others. This empowers you to protect your time, energy, and emotional space, ensuring you can focus on your own personal development without being overwhelmed or drained by others' demands while still being there for them, sensitive and responsive to their needs.
It involves getting to know your limits, defining them, and communicating them to others. It's not necessary to always speak your limits, as the more centered you are, the fewer situations you'll encounter where you will be obligated to protect your space by having to indulge in too much explaining.
To accomplish this, you can start working with your body as well as your mind if you're ready to find the right balance.
#7 SELF-EXPLORE TO IDENTIFY YOUR TRUE DESIRES
Engaging in self-exploration to uncover your true desires provides you with a profound sense of clarity by helping you understand your goals and aspirations on a much deeper level.
This clarity is instrumental in focusing your energy and efforts on what truly matters to you in particular.
Furthermore, this process of self-discovery fosters authenticity in your life, allowing you to align your actions with your core values and passions.
As you identify and pursue your genuine desires, you tend to find increased motivation within yourself.
This motivation arises more naturally because you are now engaging with activities and goals that resonate with your true self, making it easier to stay dedicated and driven.
The pursuit of your true desires can lead to heightened life satisfaction and fulfillment as you are actively working towards what brings you the most joy.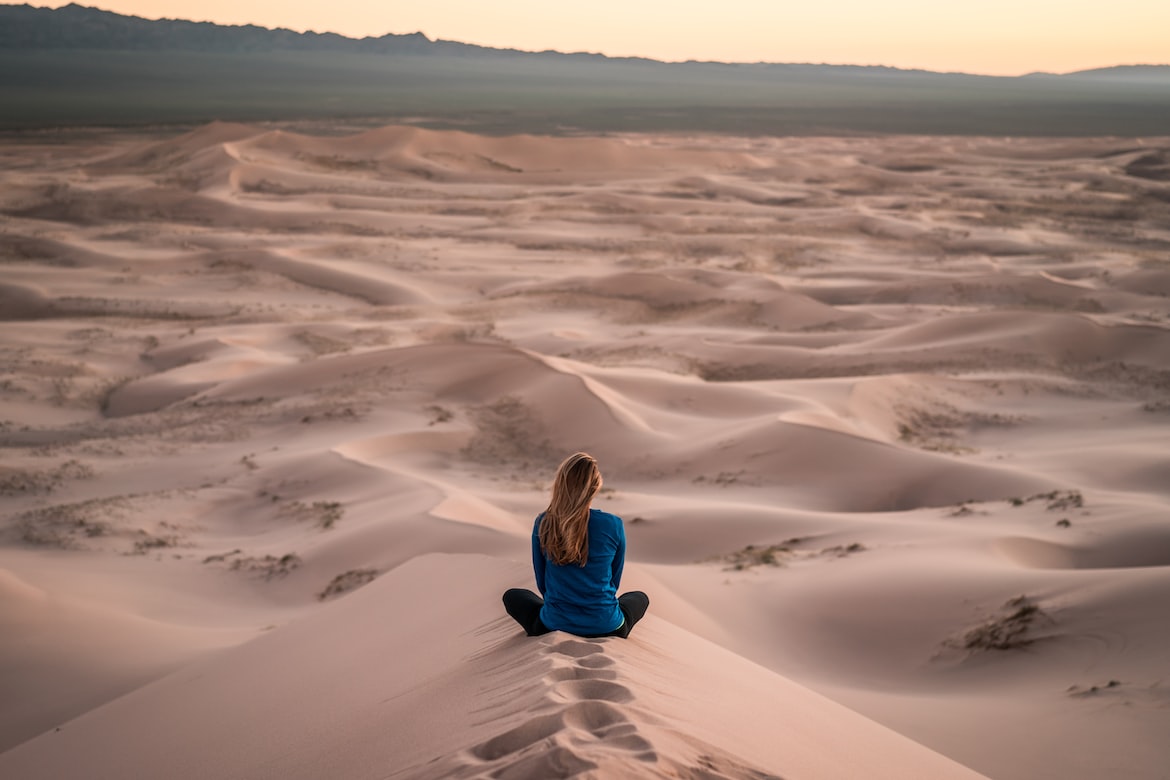 In addition, self-exploration reveals your strengths, interests, and personal preferences. And this self-awareness is invaluable in your growth and development.
Moreover, it helps with resolving inner conflicts that may have been hindering your progress, facilitating better decision-making in harmony with your true self.
The challenge for many is not just having a hard time identifying their desires; it's also stepping up to pursue those desires as they're facing social pressure and expectations that may be in conflict with what they truly want in life.
What's important to remember here is that it may feel like at this moment we're betraying those around us who have fixed expectations of what we should be, but ultimately we have to ask ourselves if we're ready to betray ourselves for life by going down a route that isn't the right path for us.
You may want to check out:
#8 PRIORITIZE HEALTHY LIFESTYLE
Prioritizing a healthy lifestyle is a fundamental choice that has the power to transform your well-being, as this choice underscores the recognition that your physical and mental health are the cornerstones upon which all other aspects of your life are built.
The significance of embracing a healthy lifestyle cannot be overstated, because this impacts not only the length of your life but, more importantly, the quality of it.
When you prioritize a healthy diet, regular exercise or body movement in general, and sufficient sleep, you're making an investment in your long-term vitality. This investment pays off in terms of increased energy, improved focus, and a more resilient body and mind.
Furthermore, a healthy lifestyle isn't just about the physical; it extends to your emotional and mental well-being.
And it allows you to manage stress more effectively and reduce the risk of chronic conditions. This holistic approach can even result in greater self-confidence, reduced anxiety, and a heightened sense of self-worth.
Lastly, prioritizing a healthy lifestyle is a declaration of self-care and self-respect where you promise to yourself to nurture your greatest asset—your health—and to live life to the fullest, with the energy and vitality needed to pursue your dreams and enjoy the moments that matter most.
#9 FOCUS ON EMOTIONAL MANAGEMENT
We often struggle with handling challenging emotions, discomfort, inconveniences, and unpleasant experiences like frustration.
However, this doesn't mean we shouldn't or can't learn how to manage them. By continuing to avoid these emotions, we inadvertently self-sabotage our progress and are inflicting harm to those around us because they end up dealing with the consequences of our avoidance.
Moreover, we hinder our own personal growth and prevent ourselves from living authentically and fully.
To truly experience life, we must embrace its full spectrum, even its discomforts and hardships.
Life inherently involves pain, and it's through this pain that we learn, grow, and make progress. Happiness isn't a final destination but an emotion, just like any other, and it requires a balance of both joy and discomfort.
So, it's crucial to focus on learning how to cope with our emotions, to face them, and to self-soothe rather than avoiding or masking them through unhealthy activities, which only prolong the problem.
Pushing through discomfort, even when it feels challenging, is necessary to reach your desired destination. Like I already mentioned, when you only stick to what's fully comfortable, you'll remain stagnant and limit your potential for growth, achievement and success.
Investing in personal development is far more than just a good idea; it's a transformative journey that has the potential to redefine your life.
It's about recognizing the immense value in nurturing your own growth, well-being, and self-fulfillment.
The significance of personal development lies in the profound impact it has on your overall quality of life so by dedicating time and effort to improving yourself, you're making an investment in your future, one that pays lifelong dividends.
This journey encompasses various aspects of your life, including your skills, mindset, relationships, and fulfillment.
Moreover, personal development is a means of unlocking your true potential. It involves setting and pursuing goals that resonate with your core values and aspirations, empowering you to step into your greatness.
In essence, investment in personal development is a commitment to your own growth because you're realizing that your potential is boundless, where investing in your personal development is the key to unlocking it.
If you need a personal recommendation, I'll mention a well known and well regarded personal development platform focused on your personal transformation and lifelong learning and expansion.
Online personal development platforms typically provide video-based courses, interactive exercises, assessments, and sometimes community features to enhance the learning experience and usually allow learners to access course materials at their own pace and may offer certificates or completion badges upon finishing courses.
RECOMMENDED: MINDVALLEY MEMBERSHIP – A PLATFORM WITH PERSONAL DEVELOPMENT PROGRAMS, AND OTHER RESOURCES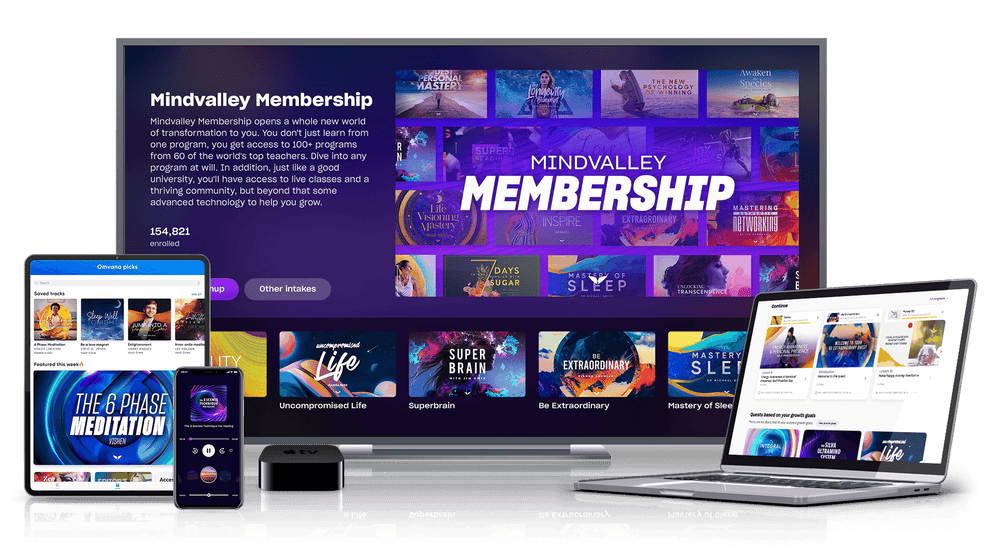 Here I'll quickly mention a few facts about Mindvalley, the one that I use and recommend that you check out and try out to see if it resonates:
Offers a wide range of courses, programs, and content across various areas of personal development and is focused on holistic personal growth and covers diverse topics such as mindset, meditation, spirituality, health and fitness, relationships, career, and more.
Features programs created by renowned experts and thought leaders in their respective fields.
Mindvalley's approach intelligently combines online learning with community engagement, providing a supportive environment for personal growth, offering a mix of pre-recorded highly engaging video lessons, interactive exercises, and community discussions to facilitate learning and transformation.
Personal growth categories on Mindvalley platform are:
Mind
Body
Soul
Career Growth
Entrepreneurship
Relationships
One notable aspect of Mindvalley is its emphasis on personal growth as a lifelong journey therefore the platform promotes continuous learning and personal development through its subscription model, offering access to a vast library of courses and content that can be accessed at any time.
It is a popular and well-regarded platform that provides a comprehensive approach to personal development, making it suitable if you're looking for structured online learning experiences in various areas of personal development and life.
What you can expect once you begin engaging with this platform is:
true self-discovery so that you can start identifying your real preferences, aspirations, goals, and dreams
setting meaningful goals that have the potential to fulfill your need for self-actualization as opposed to only living on someone else's terms and building someone else's dream in order to be accepted by the environment and perceived as successful
liberation from fabricated societal expectation and norms that not only don't serve you, but are in fact representing oppression which is suffocating your soul that only wants you to live in alignment with whom you truly are and not what society expects you to be
to finally awaken your authenticity by letting yourself be visible as opposed to being shy or ashamed of who you are deep down or what you want behind the closed doors
to acquire skills to make life decisions aligned with your core values and true desires coming from the depth of your being
begin stepping into your potential and move towards reaching full potential unique for you and different from anyone else's in the world
become skilled at self-love that holds the key to building the life of your dreams
finally become comfortable in your own skin, doing your own thing, and going where you truly want to go in life
build the life you are proud to call your own and experience lasting fulfilment because your consciousness is so expanded that you don't need to worry about whether things will work out for you ever again, as now you have skills and support to make them work.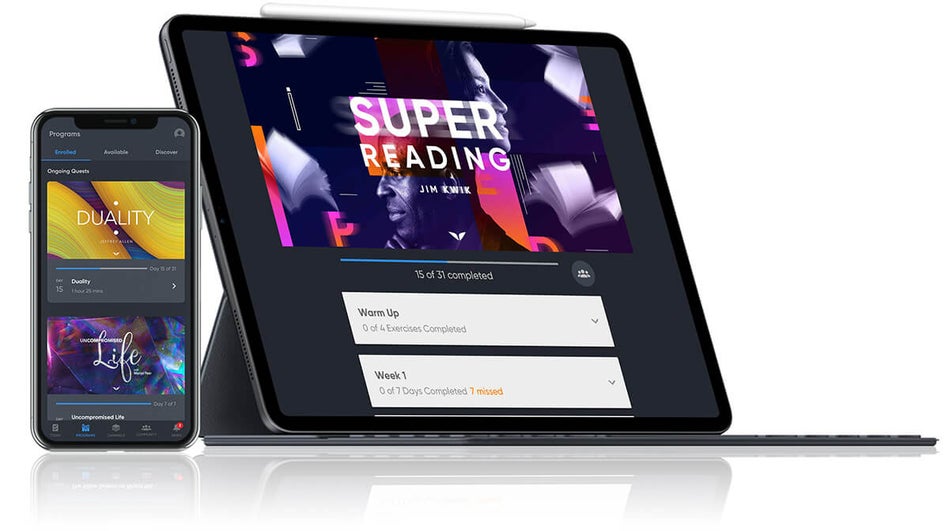 The valuable benefits you can expecti besides full access to Mindvalley's entire curriculum of best-in-class programs for transforming every dimension of your life. (100+), are:
Weekly Mindvalley Live sessions featuring today's biggest trainers, bestselling authors, and celebrities.
Full access to Mindvalley Meditations, featuring a vast selection of guided and ambient meditation audios for deep inner transformation.
Access to Mindvalley's private social network, where you can connect, share wisdom, and grow with fellow members in your city and around the world.
One of the greatest advantages of joining Mindvalley is a feeling of someone having your back, (or you having your back finally?) and knowing that things will only go better from now on.
That's because you'll have a community of like-minded folks and a wide range of educational resources they can adapt to fit their needs by choosing programs and courses that fit their personal development plan or overall ambitions and interests.
You can treat yourself with a subscription for a month or yearly (the most cost effective one). Or try ot for 15 days, and if you learn that it's not for you, you can refund yourself. But I'm positive you'll love it.
And if you happen to like it and you're considering subscribing, but you want to know more about how it works and what to expect, read:
This will be the gift of your life because you'll open the door for amazing transformation and upgrading your life to fit your preference and not someone else's, but now with numerous personal growth tools you can take with you even if you leave the membership, and use for the rest of your time to help you thrive.

You may find useful:
Recommended Resources For You:
Latest Posts:
FINAL THOUGHTS ON SELF-IMPROVEMENT IDEAS
New Year is a blank canvas waiting for your personal growth and self-improvement aspirations.
The top 10 self-improvement ideas we've explored provide a diverse array of opportunities to embark on this journey.
As self-improvement is a continuous process each step you take, no matter how small, can lead to significant positive changes in your life.
So, go ahead and seize the opportunities that the new year offers, and may 2024 be a year of progress, learning, and self-discovery for you.
Cheers to a brighter and better you! I'll see you in the next post 👋. Here is one:
3 Biggest Mistakes With Self-acceptance