Strengthening the bonds of friendship goes beyond mere gestures; it's about finding meaningful ways to uplift and inspire the ones we hold dear. So in this post, I delve into a curated selection of uplifting gifts for friends designed to bring joy, encouragement, and positive vibes to your friends' lives.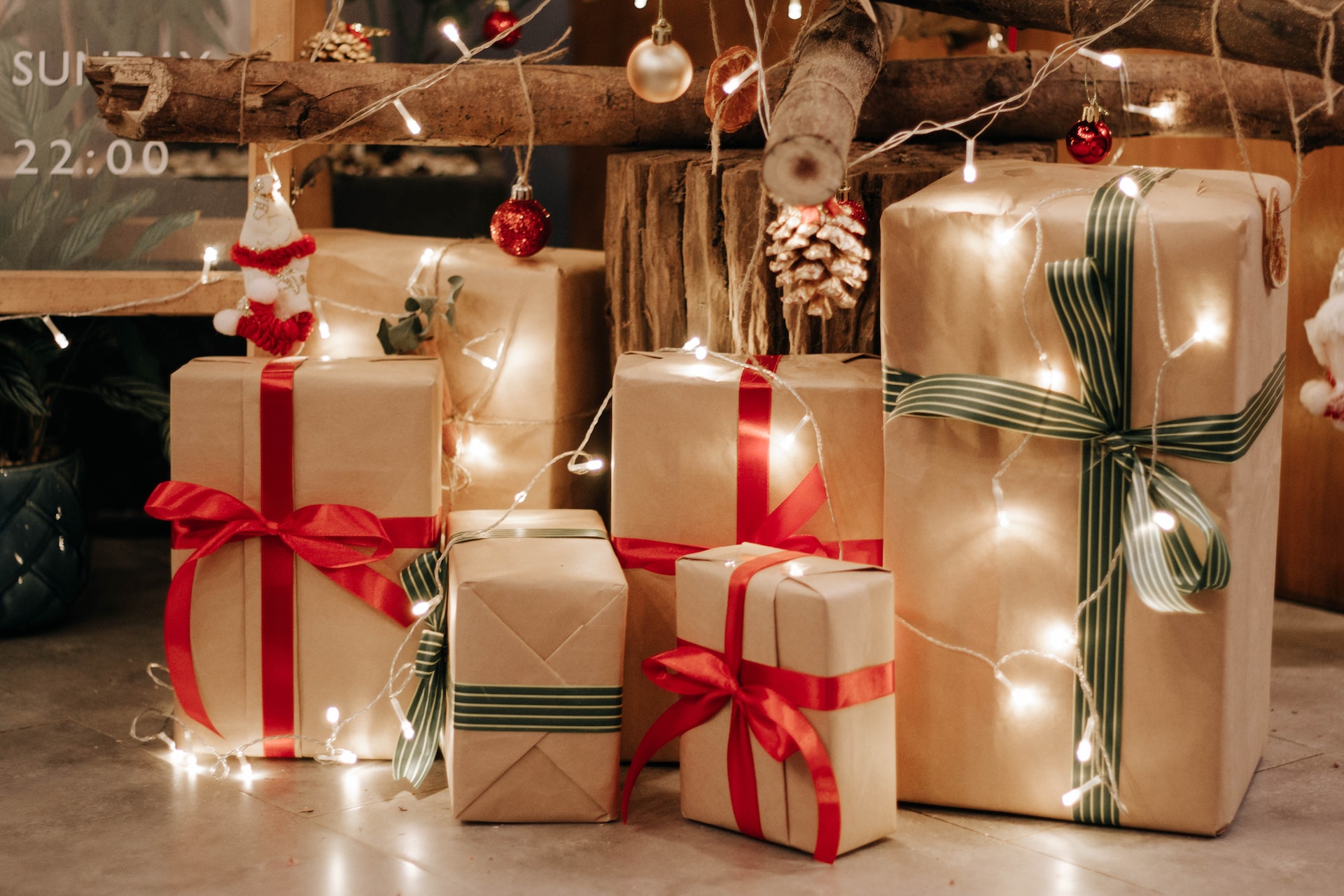 11 Uplifting Gifts For Friends To Warm Their Hearts
Whether you're celebrating a special occasion or simply expressing gratitude, these thoughtful gifts are sure to leave a lasting impact, creating moments of inspiration and connection that resonate with the spirit of true friendship.
Let's explore the art of giving with purpose and heart.
This post has affiliate links which means that we make a commission from qualifying purchases at no additional cost to you. For more information read our Affiliate disclosure.
Note: Even though I am a licensed clinical social worker (LCSW), I am not your licensed clinical social worker (LCSW). This means engaging with our website is not considered a professional social worker and client relationship. This also means you should not consider this information as professional advice. Although we do put in every reasonable effort to provide the most accurate and reliable information, this does not replace professional advice, and you should not rely only on them. You still might need to consult a professional to introduce your particular situation, issue, problem, or position. Read our full Disclaimer here.
UPLIFTING GIFTS FOR FRIENDS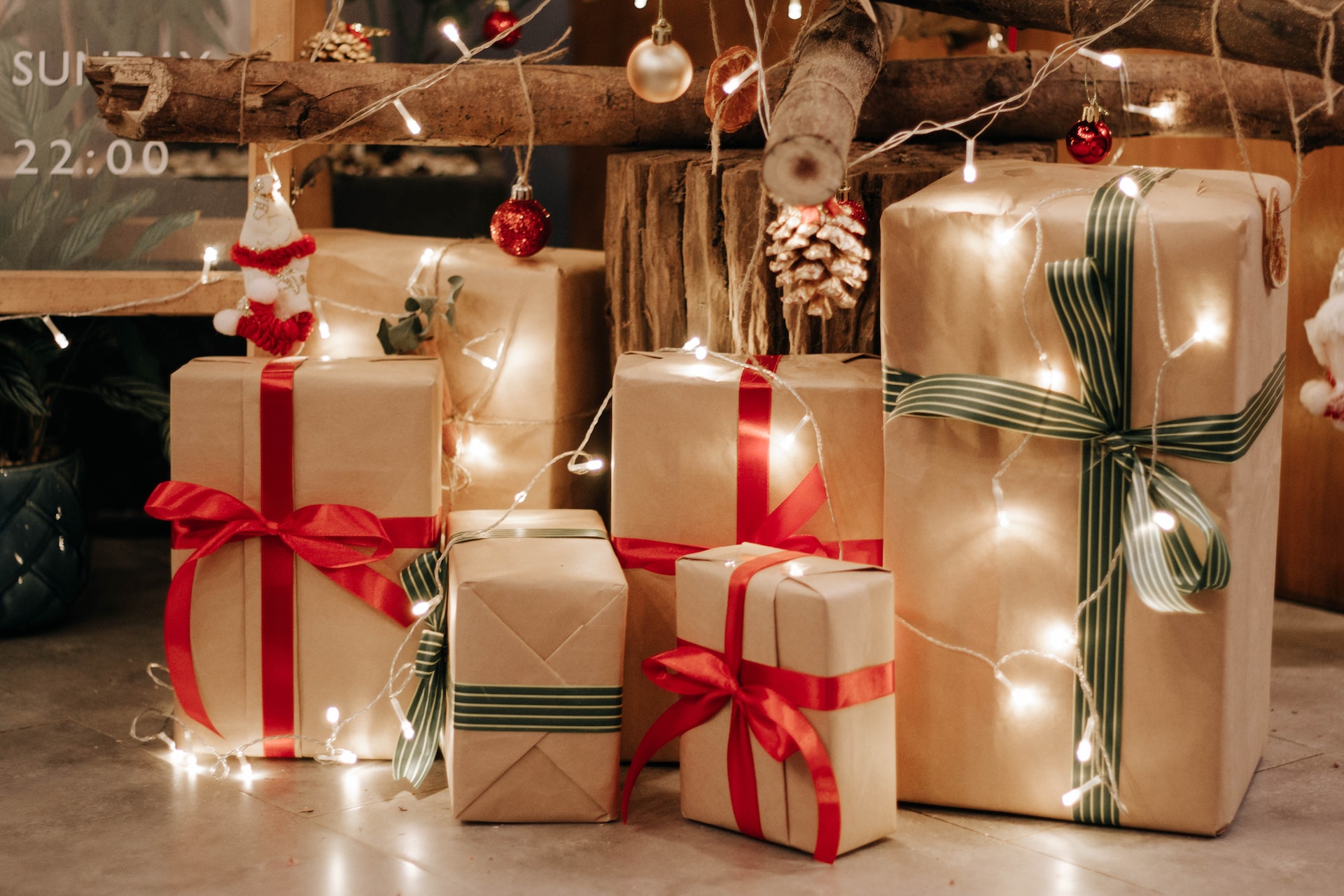 Mindfulness cards often contain affirmations and positive messages, encouraging your friend to read these daily can shift their focus towards optimism and gratitude, fostering a more positive mindset.
Plus, many mindfulness cards include prompts for self-reflection. These prompts can inspire your friend to take moments of introspection, helping them understand their thoughts and emotions better.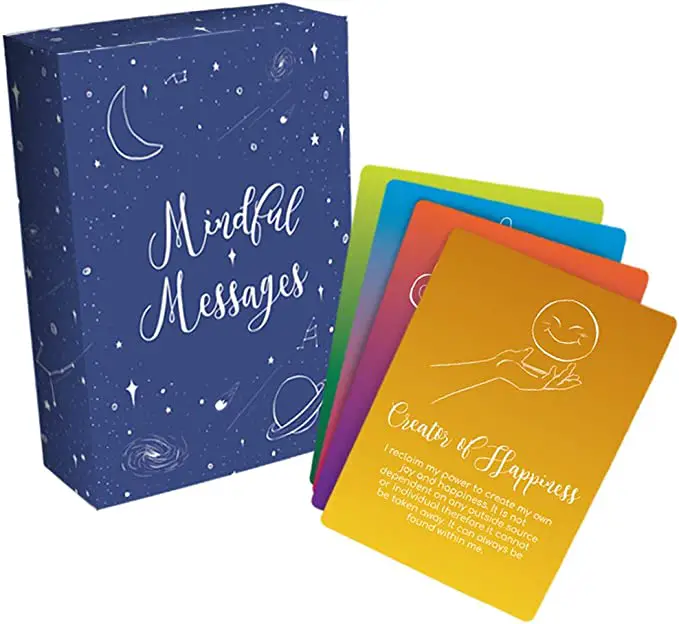 A deck of cards with mindfulness exercises and prompts would be great if they practice mindfulness or if they want to start.
This is a deck of positive affirmations and manifestation cards, created the deck with the intention of spreading positivity and smiles to as many people as possible. Each deck comes with 52 cards with 52 Mindful Messages promoting mindfulness and self care.
2. SUBSCRIPTION TO A PERSONAL DEVELOPMENT PLATFORM SUCH AS MINDVALLEY
Mindvalley is a platform with a wide array of courses and programs covering various aspects of personal development, including mindset, wellness and well-being, self-love, spirituality, soul work, relationships, and career growth, that will elevate your friend's life and existence, not just uplif them, especially if they decide to remain consistent and curious to keep self-exploring and growing.
Members gain access to courses taught by well-known and well versed and vetted industry experts and thought leaders. These instructors bring a wealth of knowledge and experience, offering valuable insights and guidance.
This unique platform emphasizes a holistic approach to personal growth, addressing different facets of life and often utilizes innovative and engaging teaching methods, making learning enjoyable and effective.
Members can engage with content at their own pace and convenience.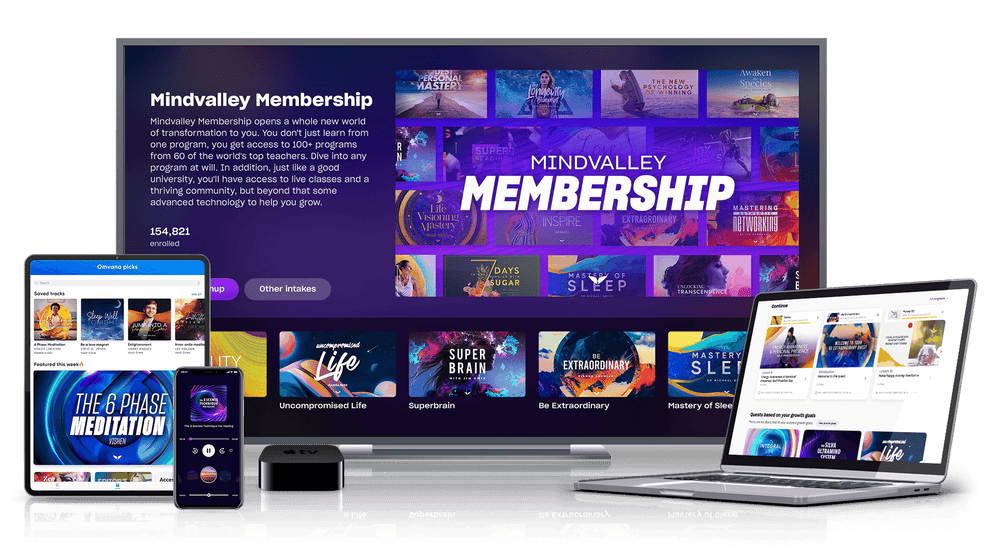 They can also connect with a global community of like-minded individuals. This sense of community fosters support, collaboration, and shared learning experiences.
One of the best things about it is that Mindvalley encourages continuous learning and growth. Members can explore various courses to create a personalized learning journey tailored to their interests and goals.
Additionally, they hosts live events, bringing members together for immersive and transformative experiences. These events may include workshops, seminars, and discussions with experts.
Before gifting a Mindvalley membership, consider your friend's interests, goals, and areas of personal development they want to explore. This ensures that the membership aligns with their aspirations and provides meaningful content for their growth journey.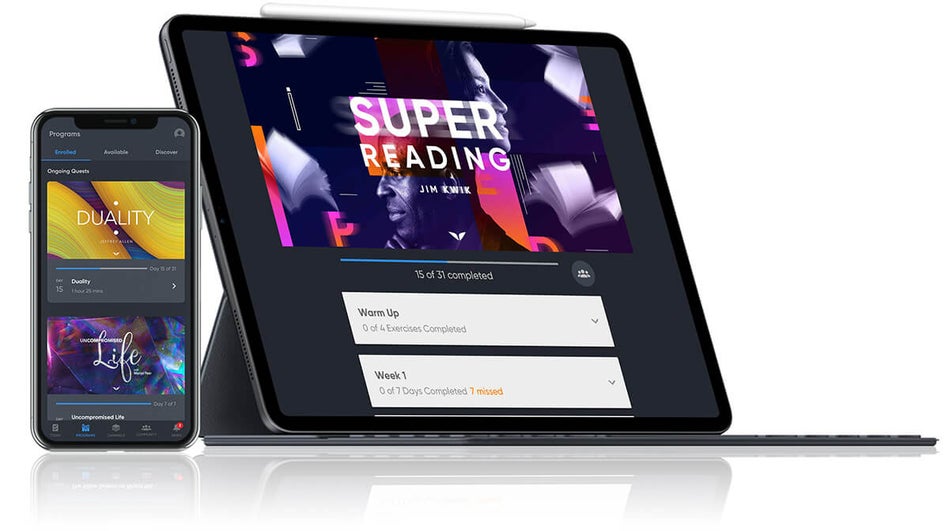 What your special someone can expect once they decide to engage with this platform is:
true self-discovery so that they can start identifying their real preferences, aspirations, goals, and dreams
setting meaningful goals that have the potential to fulfill their need for self-actualization as opposed to only living on someone else's terms and building someone else's dream in order to be accepted by the environment and perceived as successful
liberation from fabricated societal expectation and norms that not only don't serve them, but are in fact representing oppression which is suffocating their souls that only wants them to live in alignment with whom they truly are and not what society expects them to be
to finally awaken their authenticity by letting themselves be visible as opposed to being shy or ashamed of who they are deep down and what they want behind the closed doors
to acquire skills to make life decisions aligned with their core values and true desires coming from the depth of their being
begin stepping into their potential and move towards reaching full potential unique for them and different from anyone else's in the world
become skilled at self-love that holds the key to building the life of their dreams
finally become comfortable in their own skin, doing their own thing, and going where they truly want to go in life
build the life they are proud to call their own and experience lasting fulfilment because their consciousness is so expanded that they don't need to worry about whether things will work out for them ever again, as now they have skills and support to make them work.
What I love most about it, besides the quality and excellence of the programs and other resources inside, is:
the fact that it keeps growing and expanding to respond to the needs of us, the members,
the sense and power of the community, as well as
the level of support experienced just by being a art of it as you have a strong feeling that things will work out the best for you.
Even if they haven't been focused on their growth untill now, this shouldn't stop them from taking action.
You'll open the door for amazing transformation and upgrading their life to fit their preference and not someone else's, but now with numerous personal growth tools they can take with them even if they decide to leave the membership, and use all their life to thrive.


If you happen to like it and you're thinking about gifting a membership, but you want to know more about it, read:
And if you'd like to experience the platform before investing you can take a masterclass (or few of them):
You may find useful:
Customization adds a personal touch, making the jewelry unique to your friend. It can feature symbols, words, or initials that hold special meaning, creating a strong personal connection.
Inspirational jewelry, whether it's a bracelet, necklace, or charm, serves as a constant reminder of positive messages or values. Your friend can wear it daily, bringing encouragement and motivation into their routine.
Knowing that you took the time to customize a piece of jewelry for them can be a powerful symbol of your support and friendship.
Inspirational jewelry can provide emotional support and comfort to a person who is going through a difficult time, because it:
Is a tangible daily reminder of their strength and resilience as it features motivational quotes, words, or symbols that can serve as reminders of a person's inner toughness.
Provides a sense of hope and comfort as it serves as a physical reminder of a person's values, beliefs, or intentions, and provide a sense of connection to something greater than themselves.
Encourages positive thinking with the messages or symbols on them, which can be particularly helpful during times of self-doubt or negative self-talk.
Serves as a talisman, because many people view inspirational jewelry as a type of talisman or good luck charm, which can increase confidence during difficult times.
The self-love workbooks tend to include prompts and exercises that encourage deep self-reflection. This process allows your friend to explore their thoughts, emotions, and beliefs, fostering a better understanding of themselves.
For those dealing with emotional challenges, a self-love workbook may include therapeutic exercises that support healing and resilience. When it comes to this particular workbook that's definitely the case.
Help your friend embrace who they are with this guided self-love book for women of any age and any background. They'll embark on your journey of self-discovery by learning what self-love is, and then immersing themselves in exercises to help them build your self-esteem and improve relationships.
It's created by an LCSW and MSW, like me, and if you like my approach to self-love you'll probably like this. Because as you'll see that I always emphasize that to increase self-love we need some practice and endurance and to show consistency.
What this self-love workbook provides are:
Proven techniques and exercises
Inspiring prompts, reflective exercises, introspection  for changing limiting beliefs, and activities to increase the motivation level
Empowering affirmations.
Keeping a gratitude journal encourages your friend to focus on the positive aspects of their life. By regularly noting things they are thankful for, it shifts their mindset toward gratitude and optimism.
Writing in a gratitude journal requires reflection on the present moment. This mindfulness practice helps your friend become more aware of the positive experiences, no matter how small, that occur in their daily life, which will help them move forward in life, especially as it's a source of encouragement during challenging times.
The practice of gratitude is also very profound, considering that the more gratitude we get to feel, the closer we are to fulfilling our goals and dreams, as we already feel like our goals are met, and not like we don't have what we desire.
If the person you're giving the gift to is a personal growth devotee, then encouraging them to follow this practice will be an amazing growth gift, as they will feel supported to go for what they really want in life.
So you can get them a journal where they can write down things they're grateful for daily and keep practicing this regularly. This one is designed to nurture and enhance:
creativity,
mindfulness,
self-reliance and self-motivation, and
an attitude of gratitude.
Personal development books often include inspirational stories, practical advice, and motivational content. This can uplift your friend, providing the encouragement needed to set and achieve personal goals.
With multiple books, your friend can engage in continuous learning and growth. They can move from one book to another, building on the knowledge and skills acquired from each, creating a comprehensive personal development journey.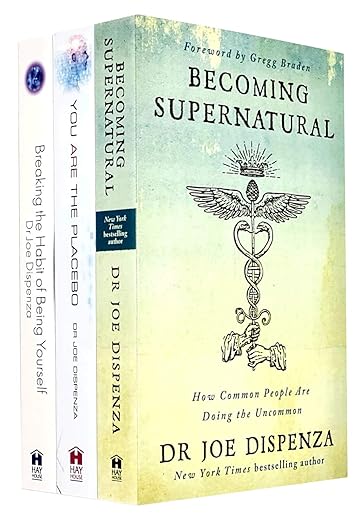 The Joe Dispenza Collection comprises three books: "Becoming Supernatural," "You Are The Placebo," and "Breaking The Habit Of Being Yourself."
These books explore topics ranging from tapping into our "supernatural" abilities to the powerful connection between the mind and the body, providing insights on breaking habits and fostering personal transformation.
He offers a set of tools that allow ordinary people just like you and me reach extraordinary states of being.
Joe Dispenza integrates quantum physics, neuroscience, brain chemistry, biology, and genetics to reveal the potential for profound transformation. Providing not just knowledge but also practical tools, he empowers you to initiate tangible changes in any aspect of your life. He demystifies ancient wisdom, seamlessly connecting the realms of science and spirituality.
Guided journals provide prompts and questions that guide your friend through structured self-reflection. This helps them explore their thoughts, emotions, and experiences in a thoughtful and organized manner.
By prompting your friend to reflect on their goals, values, and aspirations, the guided journal assists in gaining clarity about what truly matters to them. This clarity can be a source of motivation and direction.
If you want to help them learn more about themselves, then this journal will be a good fit because it's designed for self-reflection and gaining meaningful personal insights by exploring their identity and emotions, relationships, recognize the values they want to live their life by, as well as passions and life purpose.
It has 15 organized themed sections and is focused on guiding thrm to:
Get inspired with motivational quotes and insightful prompts and practices.
Challenge limiting beliefs so you can accomplish what you desire.
Celebrate the true them.
A subscription service delivers self-care items regularly, serving as a consistent reminder for your friend to prioritize their well-being on a regular basis.
Self-care subscriptions often include a variety of items such as skincare products, wellness items, snacks, or relaxation tools. This variety allows your friend to explore different aspects of self-care and discover what works best for them.
Get 8 premium wellness products from leading brands with unbeatable value and support your friend elevate their self-care routine with TheraBox thoughtfully curated boxes.
TheraBox partners with mission-led and cruelty-free companies to deliver premium-quality, natural, clean, and/or organic self-care products monthly.
Discover new favorites from local small businesses and international brands, with unique themes and surprises that promise to delight every month.
Each TheraBox includes a therapist-approved "Happiness Boosting Activity," featuring diverse practices like journals, books, guided meditations, affirmations, games, therapeutic art, and more.
9. ONLINE COURSE OR WORKSHOP
Online courses provide an opportunity for your friend to acquire new skills or deepen existing ones. This can enhance their confidence and competence in various areas of interest.
The flexibility of online learning allows your friend to participate at their own pace and convenience. They can fit the coursework into their schedule, making it accessible and manageable.
Enrolling in a reputable online course grants your friend access to expert instructors and industry professionals. This exposure can broaden their knowledge and provide insights from experienced practitioners.
If your gift recipient enjoys interior design and decorating you can gift them an online course that teaches space designing and decorating be it their living space, kitchen, office or landscape. This can be very relaxing and soothing, plus it can bring moments of exceptional creativity.
You can check out Home Design Institute, a French educational platform that specializes in the field of Interior and Landscape Design. It offers wide variety of online courses that you can enroll in, based on your specific interest and level of expertise or skills.
Interior Design Professional Course:  If you're thinking about gifting them the Interior Design Professional Course at the Home Design Institute, you should know that this is a 10-month online program. During those months where they'll dive deep into the world of interior design, gaining all the knowledge and skills thry need to tackle interior design projects like a pro.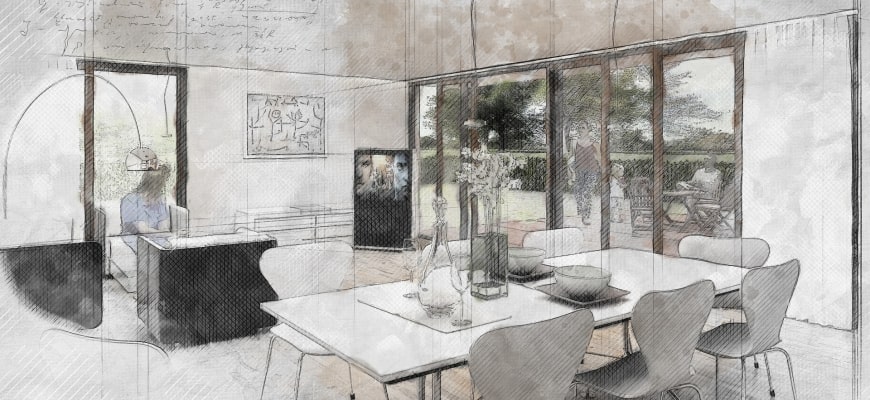 Interior Design Fundamentals – FREE online course:  If they're dreaming of kickstarting a career as an independent interior designer, this free online Interior Design course may be right for them. By the end of it, they'll have the skills to whip up basic designs that'll spruce up any room.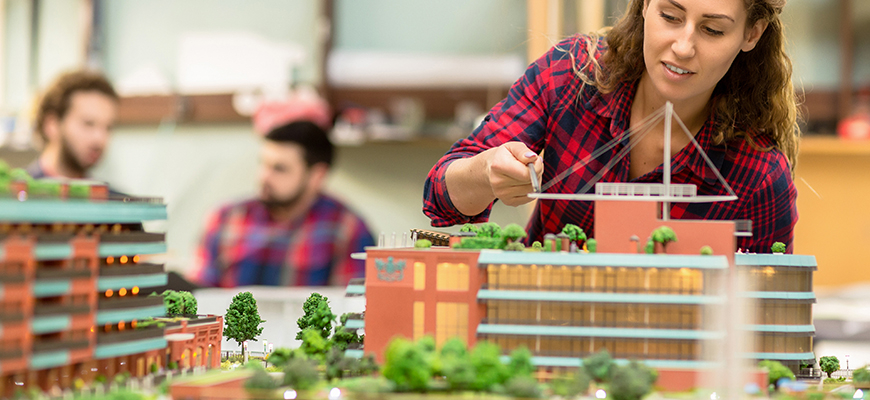 Landscape Design – online course: In this course, they'll discover how to shape their unique view of the world, nurture their creativity and gain a hands-on understanding of how different plants, shrubs, and trees come together in perfect harmony throughout the year. The goal is to have all the tools they need to create a well-rounded and polished landscape design, from the initial concept to the final touches. They'll develop a deep understanding of how to enhance visual and practical skills, becoming well-versed in plants, hard landscaping materials, and how to integrate them seamlessly into the landscape while considering the surrounding context and existing features. context and existing features.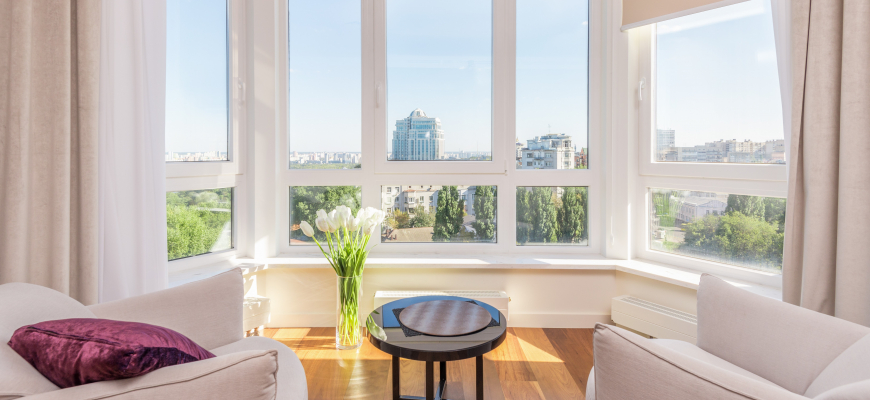 Sustainable Interior Design: This course was born in response to the fast-paced changes in our global climate and the increasing need for projects that make a positive environmental impact. It's all about reshaping our perspective on interior design. Your gift recipient will dive into fresh materials, strategies, and tools, aiming to spark creativity and craft designs that not only stand out but also do good for the environment.
Kitchen Interior Design Course: In this course, they'll gain the essential tools, guidance, and hands-on experience to craft beautifully functional kitchens in various styles. They'll have the chance to collaborate with seasoned experts in the field of kitchen design, delving into diverse topics like lighting design, sustainability, rural kitchen concepts, and the psychology of color. No matter if starting from scratch or already a pro, this course will bolster their kitchen design skills, ensuring they can approach any culinary space with confidence and expertise..
Interior Design Decoration Course: Interior decoration encompasses the strategic placement of furniture, the selection of colors, textures, textiles, coatings, and the careful curation of ornaments, accessories, and lighting. The objective is to achieve a harmonious and functional aesthetic in any space. This course is designed for both beginners and professionals seeking a deep understanding and practical skills in this discipline.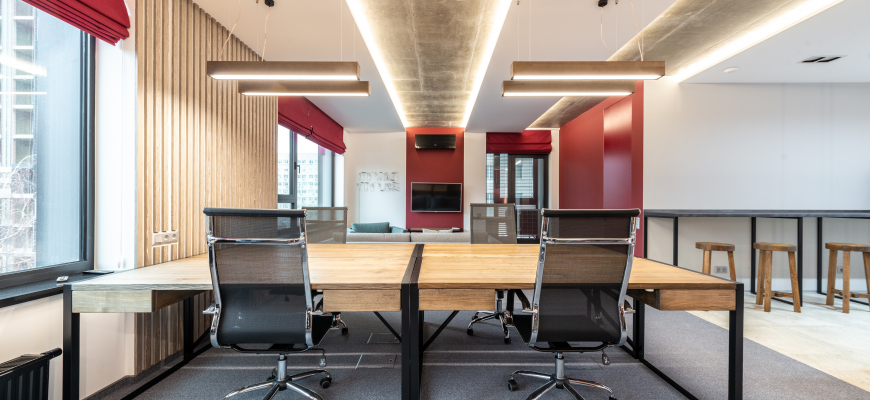 Office Interior Design Course: This course is ideal for enhancing interior design skills with a focus on office spaces. It covers diverse topics like ergonomics, creative office spaces, and large-scale interior design for office buildings. They'll receive comprehensive guidance, from crafting functional and unique offices to practical project support. Along with tools, resources, and project feedback, they'll access exclusive content aimed at boosting creativity, innovation, and confidence in creating exceptional interior design experiences.
A subscription provides access to an extensive library of songs, albums, and playlists across different genres. This variety allows your friend to discover new music and enjoy a diverse range of musical experiences.
Music has the power to influence emotions. Your friend can create playlists tailored to their moods, whether they need an energy boost, relaxation, or motivation, enhancing their overall well-being.
Streaming services often curate playlists and recommend new artists based on listening habits. This feature introduces your friend to musicians they might not have discovered otherwise, expanding their musical horizons.
A subscription to a music streaming service, such as Amazon Music or Spotify, can be a source of comfort, motivation, and inspiration for a person who is having a hard time.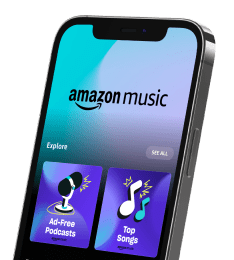 Moreover, it can be beneficial for them in different ways:
Listening to music can be a great way to escape from the stresses of daily life and immerse oneself in a different world and unwind.
It can provide access to playlists and music recommendations that are tailored to the listener's preferences, which can be uplifting and mood-boosting.
It can provide a sense of community as many music subscription services have social features that allow users to connect with other music lovers and share their favorite songs and playlists.
It can be a source of inspiration because music can move us and help us see things from a different perspective.
The act of drawing a kindness card becomes a daily reminder to focus on the positive and engage in acts of kindness, no matter how small. This can contribute to an overall sense of well-being.
Many cards suggest random acts of kindness.
Your friend or you can perform these acts spontaneously, bringing unexpected joy to others and creating a ripple effect of positivity.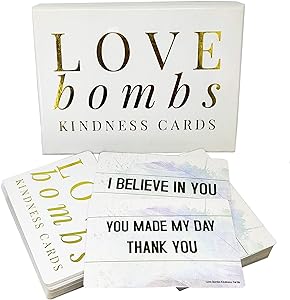 These lovely Love Bombs cards contain messages of love, support, encouragement and gratitude.
Hand them out to friends, family or strangers. Or find creative ways to spread the love.
Recommended Resources For You:
Latest Posts:
FINAL THOUGHTS ON UPLIFTING GIFTS FOR FRIENDS
As we conclude this exploration of uplifting gifts for friends, let's embrace the power of meaningful connections and the joy that comes from lifting each other up.
Whether it's a personalized token of appreciation, a tool for self-discovery, or a source of daily inspiration, the act of giving becomes a beautiful expression of our love and friendship.
May these gifts serve as a reminder that in every thoughtful gesture, we have the ability to make a positive impact on the lives of those we cherish.
Let's cherish the beauty of friendship and the endless possibilities that unfold when we choose to inspire, support, and uplift one another.
Thanks for sticking around and I'll see you in the next post! Here is one:
3 Biggest Mistakes With Self-acceptance