In the labyrinth of life, there come moments when our loved ones find themselves navigating through the shadows of hardship and adversity. Be it a loss, illness, personal struggles, or life's unexpected twists, these are times when they could use a little extra attention, care, and support. And what better way to convey your heartfelt care and empathy than by curating a thoughtfully designed care package for someone going through a hard time you care about?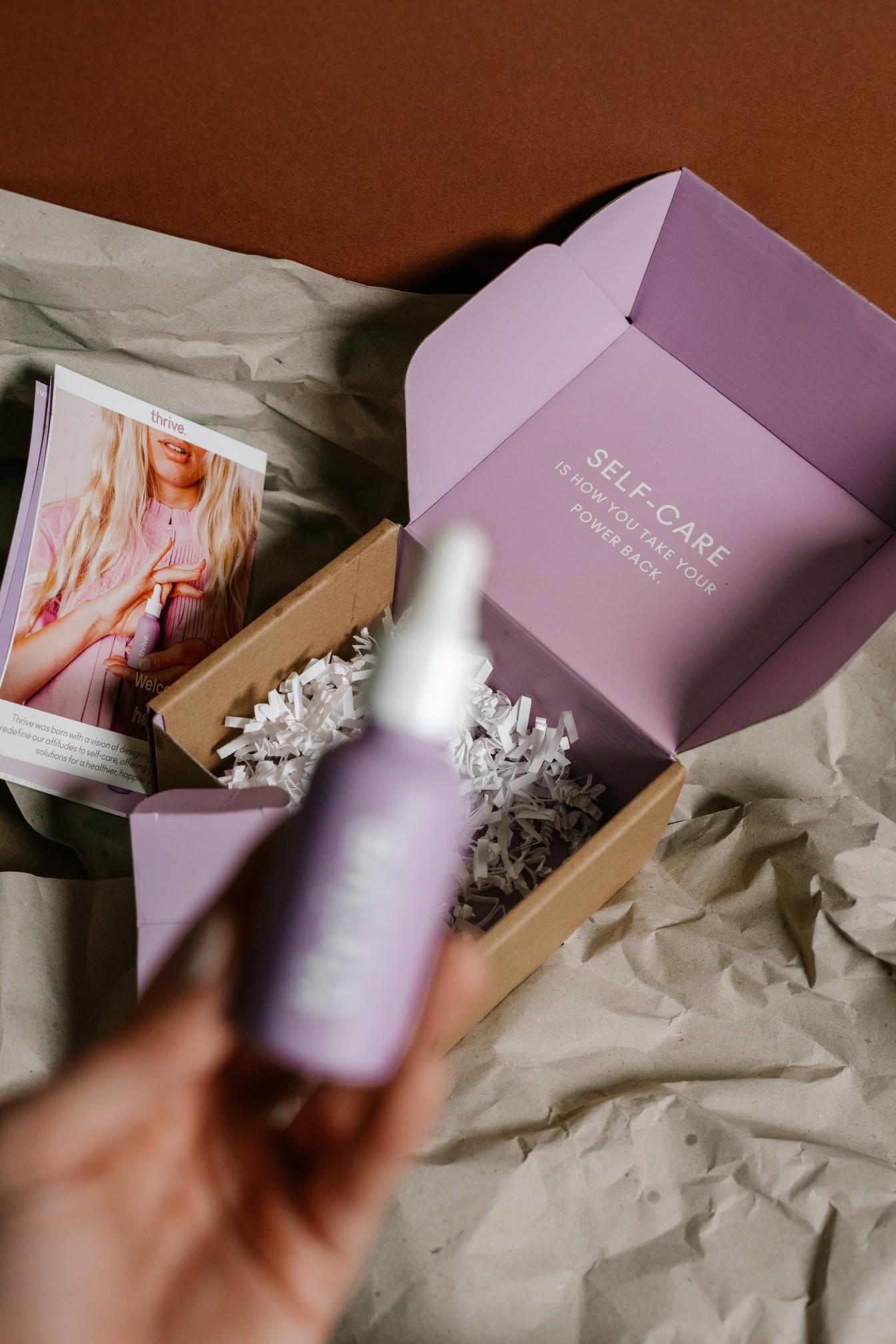 Best Care Packages For Someone Going Through A Hard Time
In this post, we'll focus on creating a care package that not only comforts but also brings a ray of hope to those enduring challenging circumstances.
Let's send a message of compassion and considerate gestures, crafting a care package that truly speaks volumes.
This post has affiliate links which means that we make a commission from qualifying purchases at no additional cost to you. For more information read our Affiliate disclosure.
Note: Even though I am a licensed clinical social worker (LCSW), I am not your licensed clinical social worker (LCSW). This means engaging with our website is not considered a professional social worker and client relationship. This also means you should not consider this information as professional advice. Although we do put in every reasonable effort to provide the most accurate and reliable information, this does not replace professional advice, and you should not rely only on them. You still might need to consult a professional to introduce your particular situation, issue, problem, or position. Read our full Disclaimer here.
CARE PACKAGE FOR SOMEONE GOING THROUGH A HARD TIME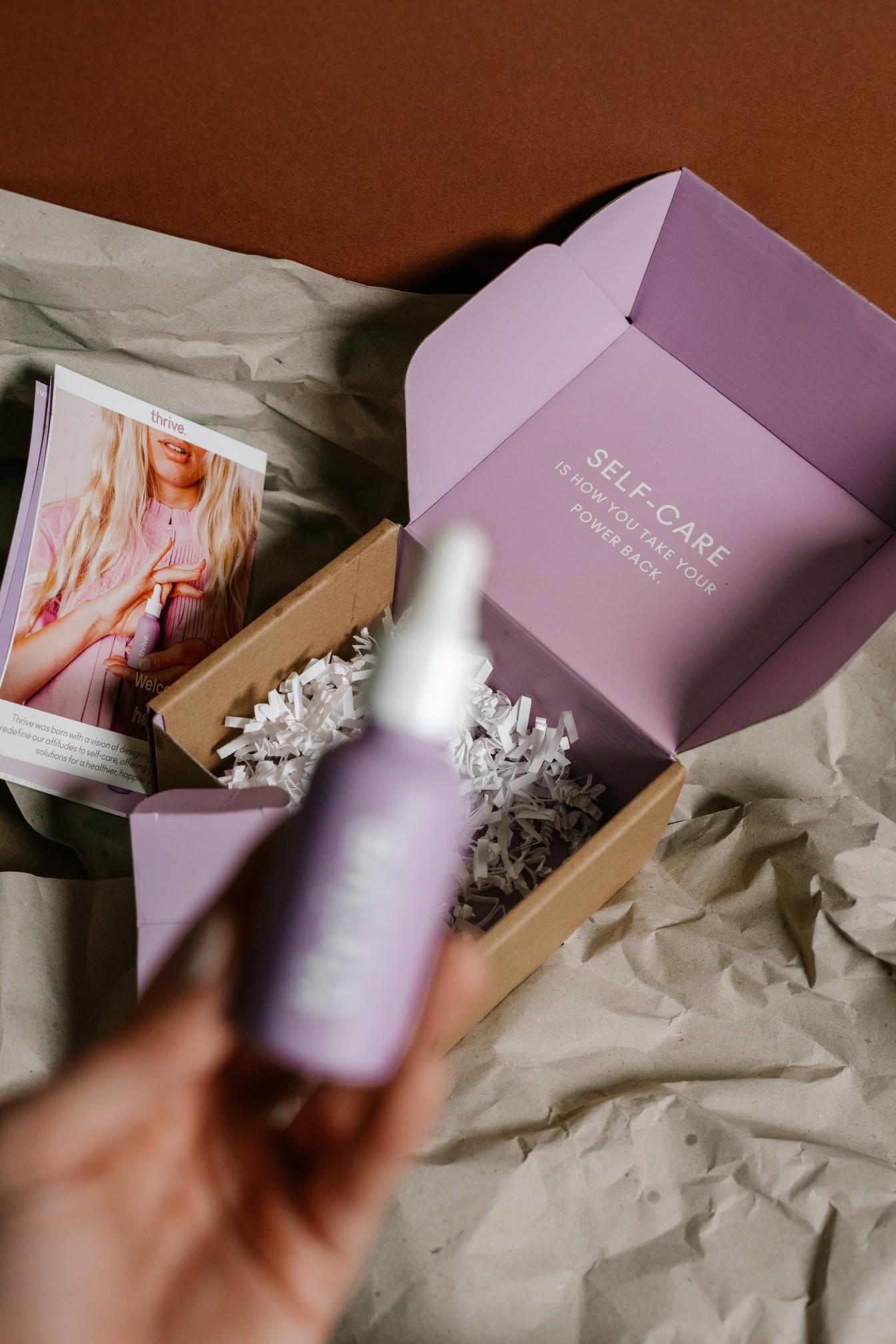 A care package for someone going through a hard time is a thoughtful and personalized collection of items, gestures, or support aimed at providing comfort, encouragement, and relief to a person facing challenges, difficulties, struggle, or emotional distress.
These care packages are carefully curated to show empathy, express care, and offer practical help during tough circumstances.
This acknowledges the hardships the recipient is facing and offers practical and emotional assistance, making it a meaningful gesture during tough times.
You may want to read also:
#1 EMOTIONAL SUPPORT CARE PACKAGE
An emotional support care package is designed to provide comfort, encouragement, and a sense of emotional well-being to the recipient.
It often includes items like:
Inspirational or motivational books,
Handwritten letters or notes expressing love and encouragement,
Inspirational quotes or affirmations,
Scented candles or calming essential oils,
Stress-relief toys or fidget items.
The goal of this care package is to uplift their spirits and remind them that they are cared for and supported during challenging times they're experiencing.
Let's explore a few of them.
1. INSPIRATIONAL OR MOTIVATIONAL BOOKS
Inspirational or motivational books can be a powerful source of support and guidance for someone who is going through a hard time considering that in these books are captured stories of individuals who have faced adversity and overcome challenges, showing that difficulties can be opportunities for growth and transformation.
Inspirational books empower readers by providing practical advice, strategies, and tools for coping with difficult situations and remind them they can take control of their lives and make positive changes.
When they read about others who have experienced similar struggles this can validate their own feelings and experiences, and helps them realize that they are not alone in their journey.
So they encourage self-reflection, prompting readers to examine their values, beliefs, and goals, which can lead to personal growth and a clearer sense of purpose.
Additionally, many motivational books offer practical strategies and exercises for improving mental well-being, managing stress, setting goals, and building self-confidence.
And instill a sense of hope and possibility by remind readers that change is possible and that even small steps can lead to significant improvements in their lives.
Finally, and maybe most importantly, the wisdom and insights gained from these books can have a lasting impact on an individual's mindset and behavior, helping them navigate future challenges with greater resilience and positivity.
Here are some examples.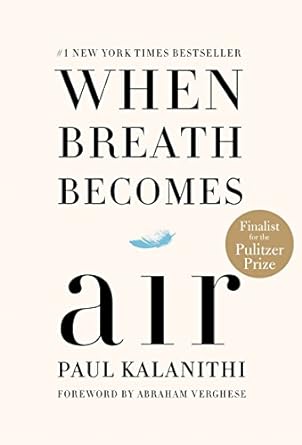 This memoir, written by a neurosurgeon diagnosed with terminal cancer, explores questions of mortality, purpose, and what makes life meaningful.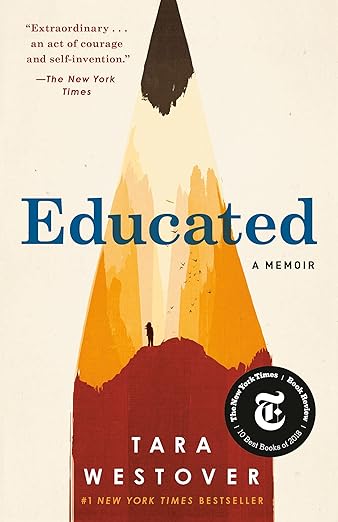 While not a traditional personal development book, this memoir tells the story of a woman who escaped a strict and abusive upbringing to pursue higher education and personal growth.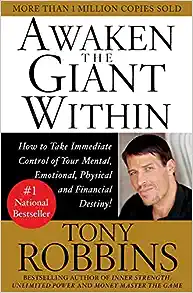 This book guides readers on taking control of their lives, emphasizing the power of making conscious decisions to shape one's mental, emotional, physical, and financial well-being. It provides strategies for overcoming challenges, setting clear goals, and adopting empowering beliefs to achieve personal transformation and success.
2. THERAPY SESSION
Even though it isn't in form of a package, therapy sessions can be immensely helpful for someone who is going through a hard time by providing professional support, guidance, and a safe space for healing and personal growth, as this is self-care in its full form.
It's highly beneficial as:
therapists offer a compassionate and non-judgmental environment where individuals can express their feelings and concerns without fear of criticism or rejection.
it validates the individual's emotions and experiences, helping them recognize that their feelings are legitimate and understandable.
therapists teach effective coping strategies and skills to manage stress, anxiety, depression, and other emotional challenges. These tools can be applied in daily life to improve mental well-being.
it helps individuals identify harmful thought patterns or behaviors that may contribute to their distress. Once recognized, therapists work with clients to develop healthier alternatives.
therapists assist clients in problem-solving and decision-making. They help individuals clarify their goals, assess options, and make informed choices.
therapy fosters emotional resilience, helping individuals bounce back from setbacks and develop a more positive outlook on life.
therapists can work with individuals to address relationship issues, improve communication skills, and build healthier connections with others.
for those who have experienced trauma, therapy can potentially provide a safe and structured approach to processing and healing from traumatic events.
therapy is often a key component of managing mental health conditions like depression, anxiety disorders, PTSD, and more. It can help individuals better understand their condition and develop strategies for symptom management.
not less important, therapy offers a space for self-exploration and personal growth. Clients can gain a deeper understanding of themselves, their values, and their life goals.
Therapy sessions are confidential, providing a safe space for discussing sensitive or private matters.
And it is not only about short-term relief but also about long-term well-being, equipping individuals with skills and insights to thrive in the future.
Related:
3. PERSONAL DEVELOPMENT PROGRAMS FOCUSED ON HEALING OR GROWTH
Again even though this resource isn't in the form of a package, personal development programs focused on healing or growth can be useful for individuals going through a hard time due to their structured guidance and resources that support participants in their journey toward emotional healing, self-improvement, and personal growth.
Their structured framework supports them to work through their challenges and goals, because this structure can be reassuring and help feel more in control of their personal growth.
These programs often guide participants in setting clear and achievable goals, whether related to healing from trauma, overcoming obstacles, or achieving personal milestones.
So here participants learn a variety of practical skills and techniques that can enhance their emotional well-being, resilience, and problem-solving abilities.
And encourage self-reflection and self-awareness in order to gain insights into their thoughts, emotions, and behaviors.
Some programs address interpersonal skills, helping individuals build healthier, more fulfilling relationships with others.
And learners acquire life skills such as effective communication, time management, and decision-making, which can contribute to overall well-being.
Many personal development programs offer a sense of community and support, as participants connect with others facing similar challenges. This sense of belonging can be so comforting and motivating.
These kind of programs often emphasize the importance of self-care practices, encouraging individuals to prioritize their physical and mental health.
And they are not just about immediate relief but also about long-term personal growth and development, providing tools for ongoing improvement.
In the end, personal development programs can be tailored to an individual's needs and pace, allowing for a customized approach to healing and growth.
Here is one that you may find very interesting and empowering: THE UNCOMPROMISED LIFE by Marisa Peer hosted on Mindvalley, personal development platform.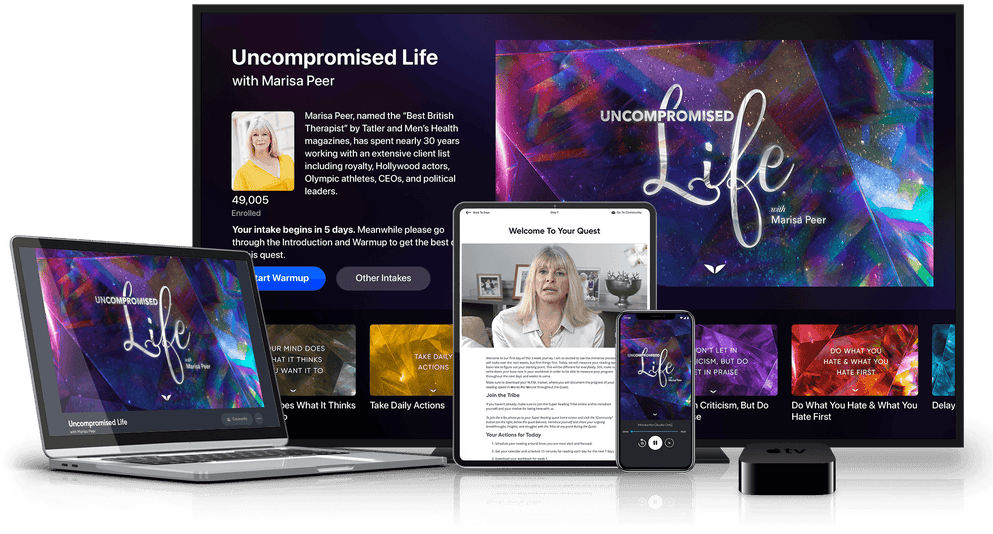 The Uncompromised Life is a program that will guide them through Marisa Peer's acclaimed Transformational Hypnotherapy process for creating deep and lasting change in one's inner programming and life.
As numerous scientific studies show, this process rewires our brain for peak performance, and has shown promise as a treatment for depression, pain management, stress, and more.
I love this program as it's very effective but yet pretty passive way of doing the personal growth "work".
Or if you'd like to choose from a 100 different personal development programs I recommend that you check out Mindvalley platform.
These personal development programs in 6 growth categories (Soul, Mind, Body, Relationships, Career Growth and Entrepreneurship) and can be accessed once you buy a monthly or a yearly subscription.
What your special someone can expect once they decide to engage with this platform is:
true self-discovery so that they can start identifying their real preferences, aspirations, goals, and dreams
setting meaningful goals that have the potential to fulfill their need for self-actualization as opposed to only living on someone else's terms and building someone else's dream in order to be accepted by the environment and perceived as successful
liberation from fabricated societal expectation and norms that not only don't serve them, but are in fact representing oppression which is suffocating their souls that only wants them to live in alignment with whom they truly are and not what society expects them to be
to finally awaken their authenticity by letting themselves be visible as opposed to being shy or ashamed of who they are deep down and what they want behind the closed doors
to acquire skills to make life decisions aligned with their core values and true desires coming from the depth of their being
begin stepping into their potential and move towards reaching full potential unique for them and different from anyone else's in the world
become skilled at self-love that holds the key to building the life of their dreams
finally become comfortable in their own skin, doing their own thing, and going where they truly want to go in life
build the life they are proud to call their own and experience lasting fulfilment because their consciousness is so expanded that they don't need to worry about whether things will work out for them ever again, as now they have skills and support to make them work.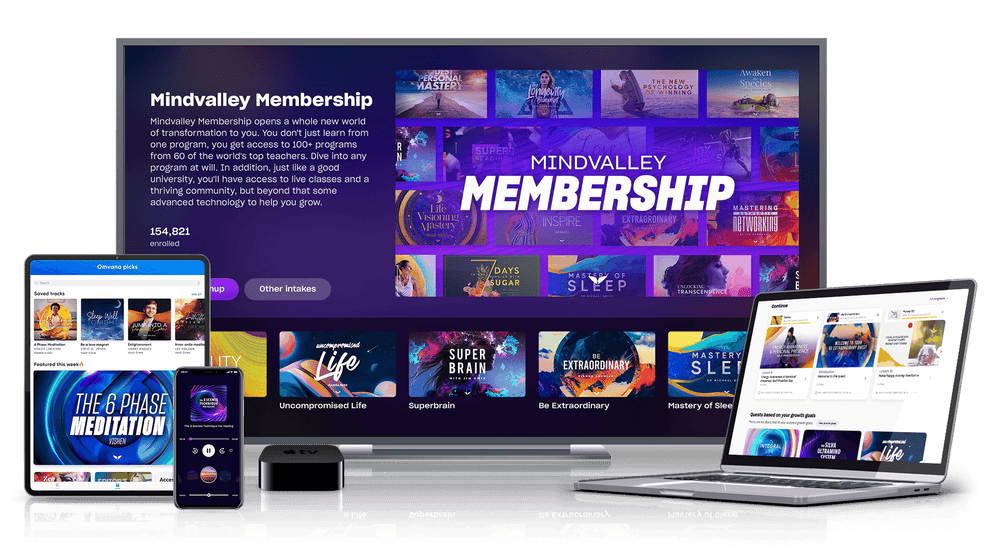 Besides full access to Mindvalley's entire curriculum of best-in-class programs for transforming every dimension of your life. (100+), are:
Weekly Mindvalley Live sessions featuring today's biggest trainers, bestselling authors, and celebrities.
Full access to Mindvalley Meditations, featuring a vast selection of guided and ambient meditation audios for deep inner transformation.
Access to Mindvalley's private social network, where you can connect, share wisdom, and grow with fellow members in your city and around the world.
One of the greatest benefits of joining Mindvalley is a feeling of someone having your back, (or you having your back?) and knowing that things will only go better from now on.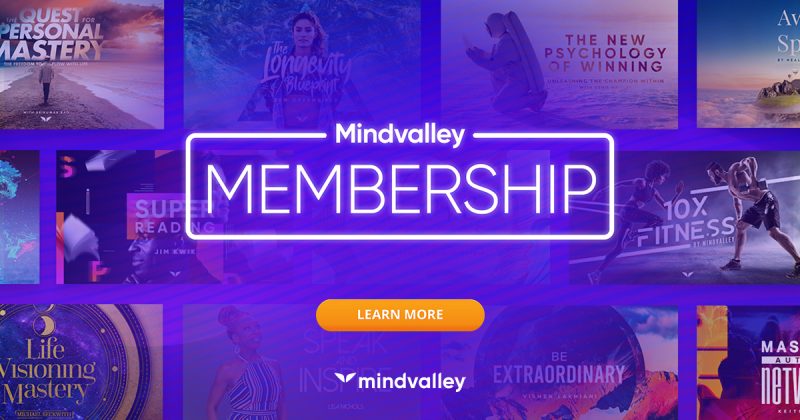 That's because your gift receiver will have a community of like-minded folks and a wide range of educational resources they can adapt to fit their needs by choosing programs and courses that fit their personal development plan or overall ambitions and interests.
You can buy them a subscription for the first month and then they can decide if they should stick – I'm pretty sure they will but it's important to check things out for themselves naturally.

If you happen to like it and you're thinking about gifting a membership, but you want to know more about it, read:
And if you'd like to experience the platform before investing you can take a masterclass (or few of them):
4. HANDWRITTEN LETTER OR NOTES
Handwritten letters or notes can be immensely helpful and comforting to someone who is going through a hard time as they convey a personal touch that digital messages or emails often lack. They show that the sender took the time and effort to craft a special message.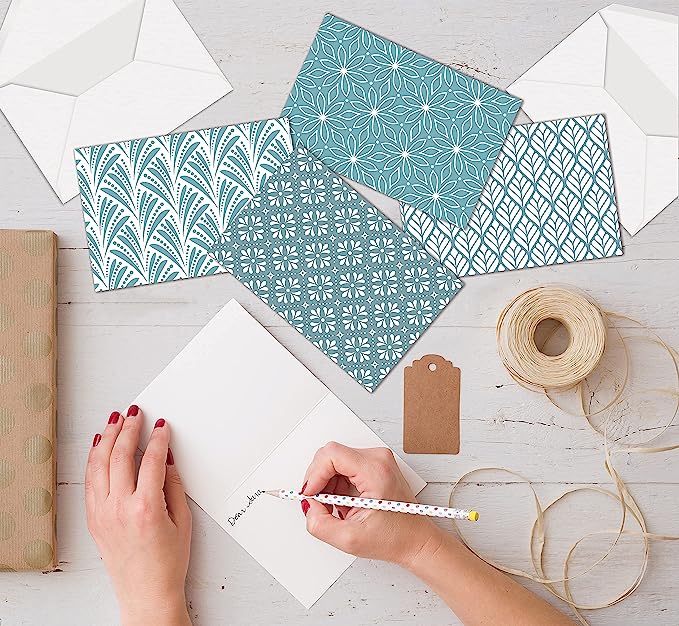 The recipient feels a genuine connection and emotional support from knowing that someone cares deeply about them.
In a handwritten letter, you can express empathy and understanding for the recipient's situation. You can acknowledge their feelings, struggles, and challenges in a heartfelt way.
The act of writing itself can be therapeutic for the sender, helping them process their own emotions and show compassion.
Handwritten notes can offer words of encouragement, motivation, and hope. You can share inspirational quotes, personal anecdotes, or stories of resilience to uplift the recipient's spirits.
Knowing that someone has taken the time to listen, understand, and validate their feelings can be incredibly comforting for someone going through a hard time.
5. INSPIRATIONAL QUOTES
Inspirational quotes can provide valuable support and motivation to someone who is going through a hard time because they usually convey messages of encouragement, reminding individuals that they have the inner strength to overcome challenges. They can serve as a source of optimism.
Quotes can offer a fresh perspective on difficult situations. They encourage individuals to see challenges as opportunities for growth and learning, rather than insurmountable obstacles.
Quotes can also validate the feelings and experiences of those going through a hard time. They show that others have faced similar struggles and have found ways to navigate them successfully.
Placing inspirational quotes in visible places, like on a desk or as phone wallpaper, provides a daily reminder of positivity and resilience. It can boost morale and confidence.
Perhaps most importantly, inspirational quotes offer hope. They remind individuals that even in the darkest of times, there is the potential for light, growth, and positive change.
You may like something like this.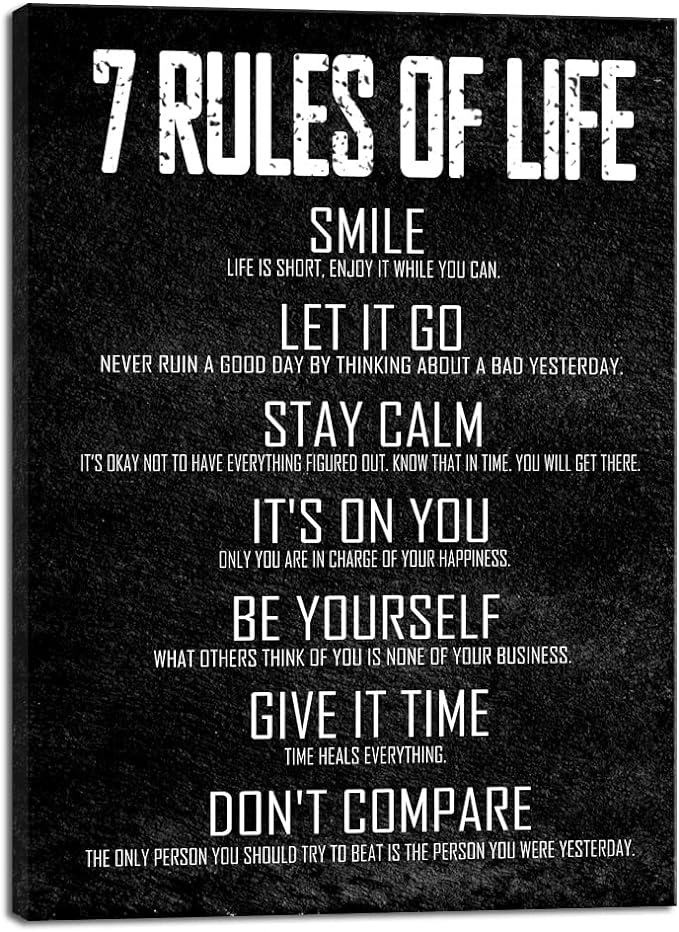 6. SCENTED CANDLES
A scented candle can help to create a calming and peaceful atmosphere.
It can help create a relaxing atmosphere and promote a sense of relaxation with the fragrance of a scented candle. Scents such as chamomile, and vanilla are known for their relaxing properties.
Self-care as lighting a scented candle can be a simple act of self-care, helping them prioritize their own well-being and take some time for themselves.
7. CALMING ESSENTIAL OILS
If they already have an aromatherapy diffuser then the essential oils kit can be a good choice. But it's great even if they don't of course.
Including essential oils into a self-care routine can be a simple yet effective way to support them in focusing on their well-being now that they're having a hard time.
It's important to note that essential oils should be used with caution, and individuals should consult with a healthcare professional before using them.
8. STRESS-RELIEF TOYS
Stress relief toys often involve activities that require physical engagement, such as squeezing, stretching, or manipulating objects to help release pent-up tension in the muscles, providing immediate physical relaxation.
Engaging with stress relief toys can divert the person's focus away from the sources of stress, offering a mental break. This distraction can create a temporary respite from overwhelming thoughts and emotions.
Many stress relief toys are designed with soothing textures, colors, or materials that can have a calming effect on the senses.
Plus, the act of touching or playing with these toys can trigger a relaxation response in the brain, reducing anxiety.
Some stress relief toys, like stress balls or fidget spinners, encourage mindfulness by requiring the person to pay attention to the present moment.
#2 SELF-CARE CARE PACKAGE
A self-care care package focuses on helping the recipient take care of their physical and mental well-being.
It typically includes items like:
Self-care kits,
Bath or spa products, such as bath bombs or face masks,
A cozy blanket or throw,
Journals or coloring books for stress relief,
A list of self-care activities or mindfulness exercises,
Inspiration or affirmation cards
This care package promotes relaxation and self-compassion, encouraging the recipient to prioritize their own needs.
Let's explore some of them now.
1. SELF-CARE KITS
Self-care kits can provide significant support and relief to someone going through a hard time by offering them tools and resources to prioritize their well-being.
They serve as a reminder and encouragement for taking the time for themselves and prioritizing physical and mental health.
Self-care kits empower individuals to actively engage in self-care and well-being practices, giving them a sense of control over their emotions and stress levels.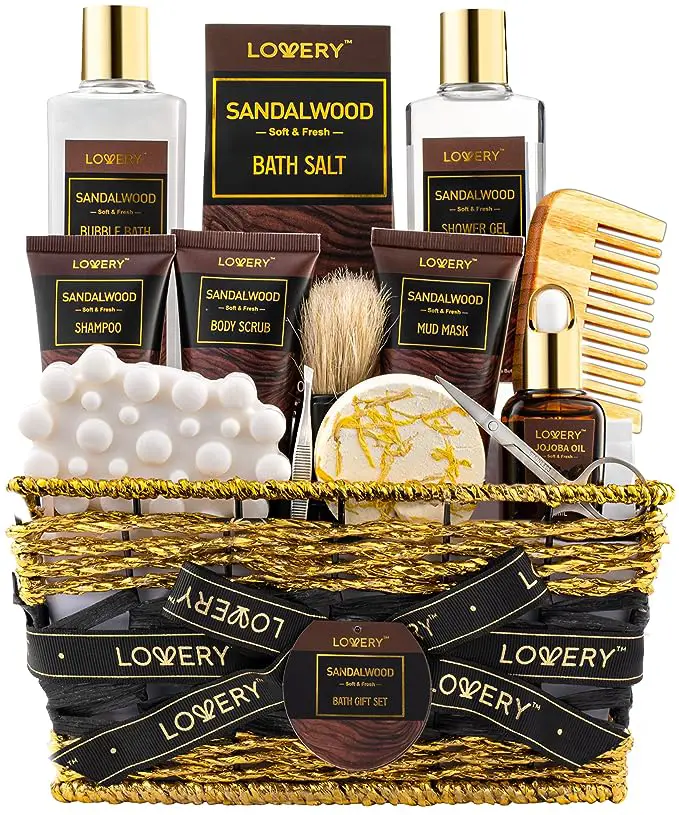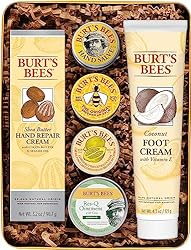 Kits may include items like herbal tea, bath products, or nutritious snacks that support physical well-being and nourishment.
And a well-curated self-care kit can be personalized to suit the individual's preferences and needs, making it a thoughtful and meaningful gift.
Receiving a self-care kit conveys a message of care and support from the sender, reminding the recipient that they are not alone in their struggles.
By introducing individuals to self-care practices and tools, self-care kits can help establish healthy habits that promote well-being even after the hard times have passed.
Or consider a self-care box subscription.
SPONSORED:
A self-care box demonstrates that you value the recipient's well-being. It encourages them to prioritize self-care, acknowledging the importance of taking time for personal relaxation and rejuvenation.
A subscription service delivers self-care items regularly, serving as a consistent reminder for your gift recipient to prioritize their well-being on a regular basis. Plus you're carefree as you're certain that the items will be carefully picked while you're being liberated from going back and forth on what to include in it.
Self-care subscriptions often include a variety of items such as skincare products, wellness items, snacks, or relaxation tools. This variety allows your friend to explore different aspects of self-care and discover what works best for them.
Get 8 premium wellness products from leading brands with unbeatable value and support your friend elevate their self-care routine with TheraBox thoughtfully curated boxes.
TheraBox partners with mission-led and cruelty-free companies to deliver premium-quality, natural, clean, and/or organic self-care products monthly.
Discover new favorites from local small businesses and international brands, with unique themes and surprises that promise to delight every month.
Each TheraBox includes a therapist-approved "Happiness Boosting Activity," featuring diverse practices like journals, books, guided meditations, affirmations, games, therapeutic art, and more.
2. BATH OR SPA PRODUCTS
Bath and spa products can be incredibly helpful to someone who is going through a hard time by providing relaxation, comfort, and an opportunity for self-care.
Products, such as bath salts, scented oils, and bubble bath, promote relaxation and stress reduction. The warm water and soothing scents can help ease tension and anxiety, providing a calming escape from daily worries.
Soaking in a warm bath can relieve physical discomfort, such as muscle tension or soreness, which is often associated with stress and emotional strain. And it can contribute to a sense of physical well-being.
Taking time for a bath or spa session creates a mental break. It allows the individual to step away from stressors, clear their mind, and focus on self-care, fostering mental relaxation.
The scents, textures, and sensations of bath and spa products can be pleasurable to the senses. Aromatherapy, in particular, can positively impact mood and emotions.
Bathing and spa treatments can be seen as a self-care ritual. Engaging in these rituals sends a message to oneself that self-care is important and deserving of time and attention.
One of the best benefits is that the solitude of a bath or spa session provides an opportunity for introspection and self-reflection. It can be a peaceful space to process thoughts and emotions or simply to escape from the noise of daily life.
3. JOURNALS OR COLORING BOOKS FOR STRESS RELIEF
Journals and coloring books designed for stress relief can be highly beneficial to someone who is going through a hard time. Here's how they can help:
Journals provide a safe and private space for individuals to express their thoughts, feelings, and emotions. This can serve as a healthy emotional outlet, allowing them to process their experiences and reduce emotional turmoil.
Journaling encourages self-reflection and self-awareness. It prompts individuals to explore their thoughts and gain insights into their emotions, which can be valuable for personal growth and healing.
Engaging in creative activities like coloring or journaling can reduce stress and anxiety. The repetitive and soothing nature of these activities promotes relaxation and mindfulness.
Coloring and journaling both encourage mindfulness, helping your recepient stay focused on the present moment. This can be particularly helpful for those who tend to ruminate on past events or worry about the future.
These activities offer a healthy distraction from distressing thoughts or situations. When individuals immerse themselves in coloring or writing, they can temporarily shift their focus away from their worries.
Coloring books provide an outlet for creativity, while journaling allows for self-expression. Both activities can be empowering and provide a sense of control over one's emotions and experiences.
You can grab one or more of these.
4. A LIST OF SELF-CARE ACTIVITIES OR MINDFULNESS EXERCISES
A list of self-care activities or mindfulness exercises can be incredibly helpful to someone who is going through a hard time because of:
Guidance: A list of self-care activities offers clear and practical guidance on how to prioritize self-care. It provides individuals with concrete ideas for taking care of their physical and mental well-being.
Options for Coping: During challenging times, individuals benefit from healthy coping mechanisms. The list provides a range of options, allowing them to choose activities that resonate with them and are accessible.
Customization: The list can be customized to include activities that align with the individual's interests and values. This personalization enhances engagement and motivation.
Emotional Regulation: Mindfulness exercises also support emotional regulation, helping individuals respond to challenging situations with greater clarity and composure.
Empowerment: Having a list empowers individuals to take charge of their well-being. It reminds them that they have the agency to engage in self-care and make positive choices for themselves.
Positive Habits: Over time, consistently practicing self-care activities and mindfulness exercises from the list can lead to the development of positive habits that promote overall mental and emotional health.
Improved Self-Awareness: The act of trying different self-care activities encourages self-awareness. Individuals can discover what truly nurtures them and gain insights into their emotional needs.
Examples of self-care activities to consider including:
Take a warm bath
Practice deep breathing
Meditate
Journal
Yoga
Read a book
Go for a walk
Work out
Color
Listen to music
Watch a feel-good movie
Healthy eating
Connect with loved ones
Create art
Take a nap
Practice gratitude
Go to massage
Stretching
Limit screen time
Declutter
Examples of mindfulness exercises you can consider including:
Body Scan: Paying attention to each part of your body, noticing sensations and tension.
Grounding Techniques: Using grounding exercises like the 5-4-3-2-1 technique to stay present.
Mindful Eating: Savoring each bite of a meal, paying attention to flavors and textures.
Loving-Kindness Meditation: Sending loving and kind thoughts to yourself and others.
Breath Awareness: Focusing on your breath, observing its rhythm and depth.
Nature Meditation: Spending time in nature, immersing yourself in the sights and sounds.
Gratitude Meditation: Reflecting on things you're thankful for, big or small.
Walking Meditation: Practicing mindfulness while walking, paying attention to each step.
Progressive Muscle Relaxation: Tensing and releasing muscle groups to release physical tension.
Mindful Shower: Paying attention to the sensations of water and soap during your shower.
5. INSPIRATION OR AFFIRMATION CARDS
Inspiration or affirmation cards can be powerful tools to support someone who is going through a hard time by offering emotional encouragement and positive reinforcement.
Inspiration and affirmation cards contain uplifting and positive messages that can counteract negative or self-critical thoughts. They remind individuals of their worth and capabilities.
Regularly reading and internalizing affirmations can boost self-esteem and self-confidence, helping individuals feel more self-assured and capable of facing challenges.
Reading inspirational messages can improve mood and provide emotional relief, offering a sense of hope and motivation during difficult moments.
Keeping affirmation cards on hand provides daily reminders to practice self-compassion and self-care, promoting emotional well-being.
Check out these.
You may want to read later:
6. COLORING BOOK AND COLORED PENCILS
Coloring books and colored pencils can provide valuable support to someone who is going through a hard time in several ways:
Stress Reduction: Coloring is a relaxing activity that can help reduce stress and anxiety. It allows individuals to focus on the creative process and take their minds off their worries.
Mindfulness Practice: Coloring promotes mindfulness, encouraging individuals to stay in the present moment as they choose colors and fill in the designs. This can be especially helpful for managing racing thoughts or overwhelming emotions.
Emotional Expression: Coloring can be a form of non-verbal emotional expression. It allows individuals to channel their feelings into the artwork, providing a safe outlet for pent-up emotions.
Creativity and Self-Expression: Coloring books offer a canvas for creative self-expression. It allows individuals to make artistic choices and explore their creativity, which can be empowering.
Sense of Accomplishment: Completing a coloring page provides a sense of accomplishment, no matter how simple the task may seem. This can boost self-esteem and motivation.
Distraction from Distress: Engaging in coloring can be a healthy distraction from distressing thoughts or situations. It redirects focus toward a positive and enjoyable activity.
7. MINDFULNESS OR MEDITATION RESOURCES
Mindfulness and meditation resources can be immensely beneficial for someone going through a hard time by providing tools and practices that promote mental and emotional well-being.
Mindfulness and meditation techniques are effective in reducing stress, encouraging relaxation and helping manage the physiological and emotional responses to stress.
Mindfulness practices teach us to observe our thoughts and emotions without judgment. This awareness allows for better emotional regulation and a greater sense of control over reactions to challenging situations.
Regular mindfulness and meditation practice improve concentration and focus, which can help anyone better cope with challenges and make clear-headed decisions.
These practices foster emotional resilience, helping individuals bounce back from setbacks and adapt to difficult circumstances.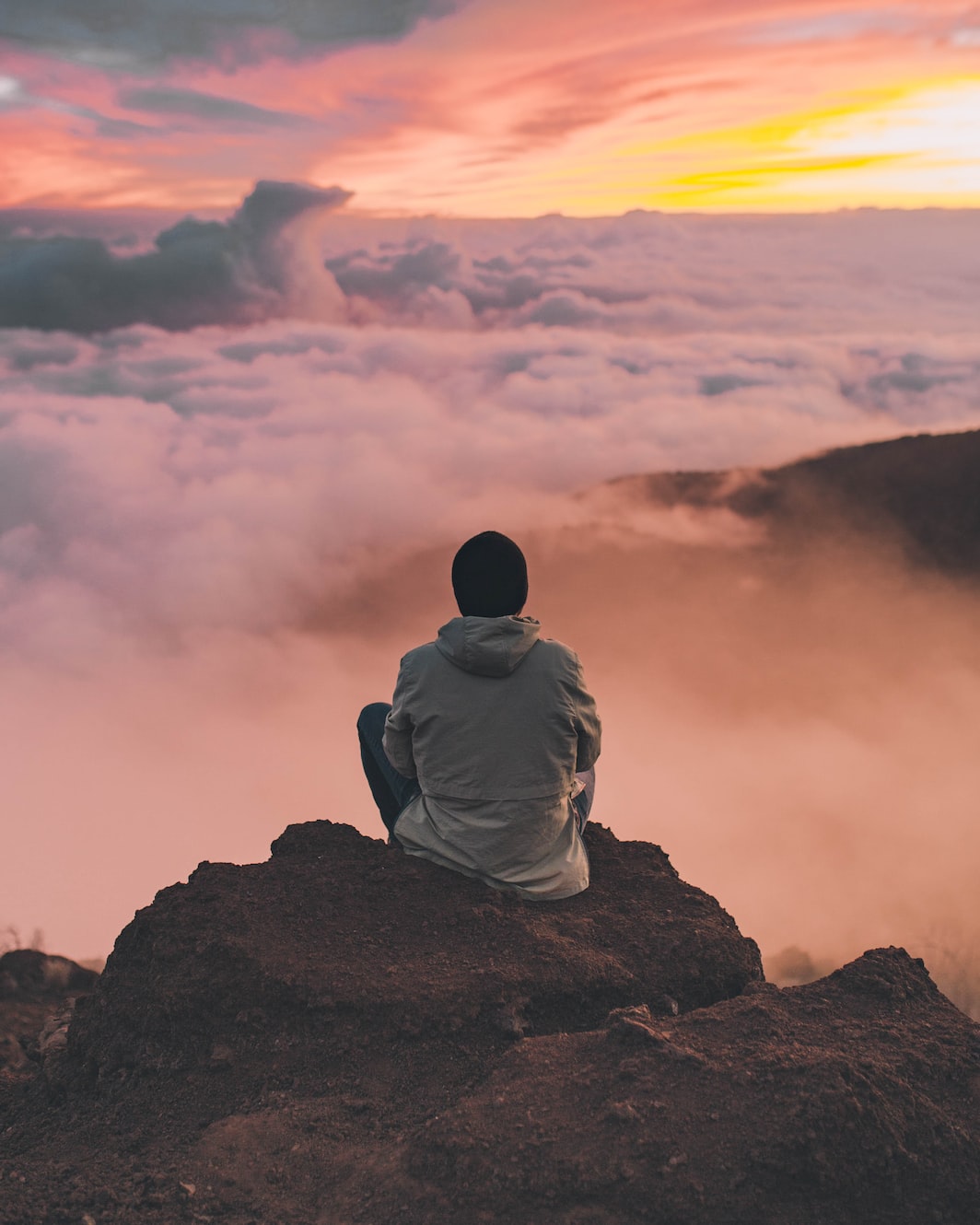 Mindfulness and meditation promote a positive mindset by encouraging a non-judgmental attitude toward oneself and others. This improves self-esteem and self-compassion.
These practices highlight the mind-body connection, emphasizing the importance of physical and mental well-being as interconnected aspects of health.
Here you have some common mindfulness and meditation resources and tools:
Meditation Apps: There are numerous meditation apps available for smartphones and tablets, such as Headspace, Calm, and Insight Timer. These apps offer guided meditation sessions, mindfulness exercises, and relaxation techniques. However, if you join Mindvalley you get a library of numerous meditations for all areas of personal development and life.
Meditation Cushions (Zafus) and Mats: Comfort is essential during meditation. Meditation cushions (zafus) and mats provide a comfortable and supportive surface to sit or kneel on during meditation sessions.
Meditation Benches (Seiza Bench): A meditation bench, or seiza bench, can be used to kneel comfortably during meditation, relieving pressure on the legs and back.
Meditation Timer or Bell: A meditation timer or bell can be set to ring at specific intervals to signal the start or end of a meditation session or to remind you to shift your focus during longer sessions.
Meditation Music and Sounds: Soothing music, nature sounds, or white noise can create a calming atmosphere during meditation. Some apps and websites provide ambient sounds for meditation.
Guided Meditation Recordings: These audio recordings are led by experienced meditation teachers and provide step-by-step guidance for various meditation practices, making them suitable for beginners.
Mala Beads: Mala beads are used as a tactile and visual aid during meditation. Practitioners can use them to count breaths, mantras, or repetitions of affirmations.
Aromatherapy Oils and Diffusers: Aromatherapy oils like lavender, frankincense, or sandalwood can be diffused to create a calming and sensory-rich environment for meditation.
Mindfulness Journals: Mindfulness journals provide prompts for self-reflection and gratitude, helping individuals deepen their mindfulness practice.
Breathing Exercise Tools: These tools, such as breathing apps or devices, guide users through different breathing exercises, including deep breathing and pranayama techniques.
Meditation Books: Books on mindfulness and meditation offer valuable insights and instructions for developing a meditation practice and cultivating mindfulness in daily life.
Online Meditation Courses: Various websites and platforms offer structured meditation courses taught by experienced instructors. These courses often cover a range of meditation techniques.
Binaural Beats: Audio tracks with binaural beats are designed to induce specific brainwave states, aiding in relaxation and deepening meditation experiences.
SPONSORED: Mindfulness Cards: A deck with the intention of spreading positivity and smiles where each card contains an original drawing accompanied by a unique and inspiring message. A deck comes with 52 cards with 52 Mindful Messages promoting mindfulness and self care. 
Biofeedback Devices: Advanced biofeedback devices can provide real-time data on physiological responses, helping individuals monitor their stress levels and learn to manage them through meditation.
Guided Meditation Apps for Sleep: Some apps specialize in guided meditations designed to improve sleep quality, making them helpful for those with insomnia or sleep issues.
Meditation Retreats: Attending meditation retreats or workshops led by experienced teachers can be a transformative experience for deepening one's practice.
#3 PRACTICAL CARE PACKAGE
A practical care package contains useful items that can assist the recipient with everyday tasks or challenges they may be facing.
Items often found in a practical care package include:
Ready-made meals or snacks,
Cleaning supplies or household essentials,
Gift cards for grocery stores or restaurants,
Personal hygiene products,
A list of local resources for additional support.
The practical care package is focused on easing the recipient's daily life and helping them meet their basic needs during difficult times.
#4 THEMED CARE PACKAGE
Themed care packages are designed around a specific theme or idea, tailored to the recipient's interests, hobbies, or circumstances.
Examples of themed care packages include:
"Get Well Soon" packages with items like tissues, herbal teas, and soothing music,
"Movie Night" packages with popcorn, DVDs, and cozy blankets,
"Crafting" packages for creative individuals with art supplies and DIY project ideas,
"Comfort Food" packages filled with the recipient's favorite treats.
Themed care packages show thoughtfulness and consideration for the recipient's unique preferences, making them especially meaningful.
Recommended Resources For You:
Latest Posts:
FINAL THOUGHTS ON CARE PACKAGE FOR SOMEONE GOING THROUGH A HARD TIME
I hope you've gained inspiration and insights into how to offer solace and support to someone you care deeply for who is going through a hard time.
Keep in mind that it's the thought and love you put into the package that truly matter.
So, whether it's a warm blanket, a handwritten note, or a collection of their favorite snacks, take a moment to curate a care package that reflects your genuine concern.
In doing so, you're not only providing comfort but also shining a light on the path towards brighter days ahead.
I'll see you in my next post! 👋 Here is one:
3 Biggest Mistakes With Self-acceptance