Our individual worlds are filled with challenges and uncertainties, so harnessing self-confidence becomes an essential skill. It's only natural that confidence books for adults will come quite handy.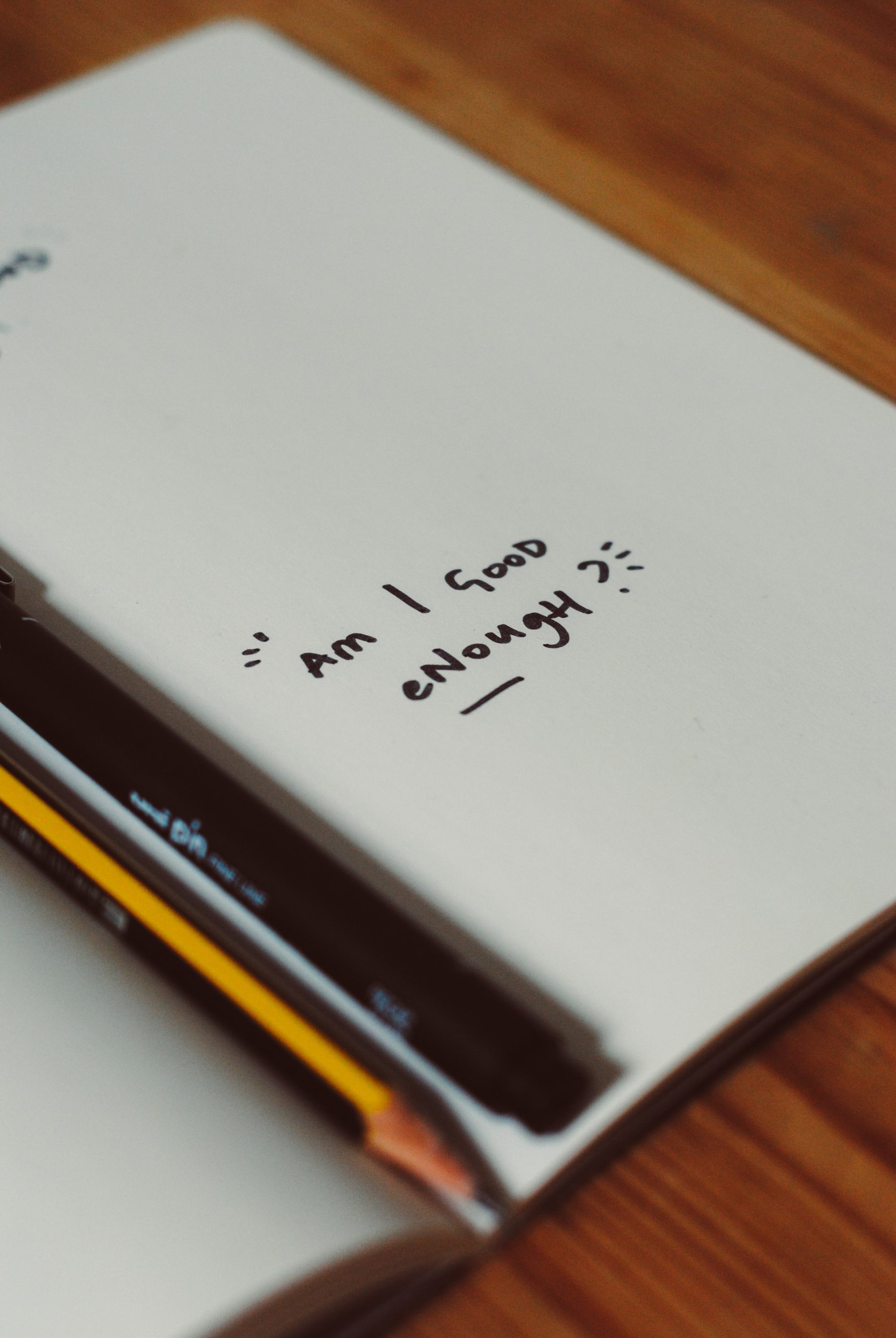 9 Confidence Books For Adults To Push Beyond All Limitations
Moreover, the path to self-assurance is often paved with insights, guidance, and wisdom found within the pages of books specifically crafted to empower adults.
So go ahead and join me on a transformative exploration of a curated selection of self-confidence books, each offering a unique perspective and a wealth of practical tools to help you build unshakable self-esteem and embrace your true potential.
And to be extra helpful, for those who are very serious about their personal success, confidence, and mastering their minds as fast as possible, I've included a personal recommendation near the end of this post. I'm positive you'll appreciate this.
So let's get started!
This post has affiliate links which means that we make a commission from qualifying purchases at no additional cost to you. For more information read our Affiliate disclosure.
Note: Even though I am a licensed clinical social worker (LCSW), I am not your licensed clinical social worker (LCSW). This means engaging with our website is not considered a professional social worker and client relationship. This also means you should not consider this information as professional advice. Although we do put in every reasonable effort to provide the most accurate and reliable information, this does not replace professional advice, and you should not rely only on them. You still might need to consult a professional to introduce your particular situation, issue, problem, or position. Read our full Disclaimer here.
CONFIDENCE BOOKS FOR ADULTS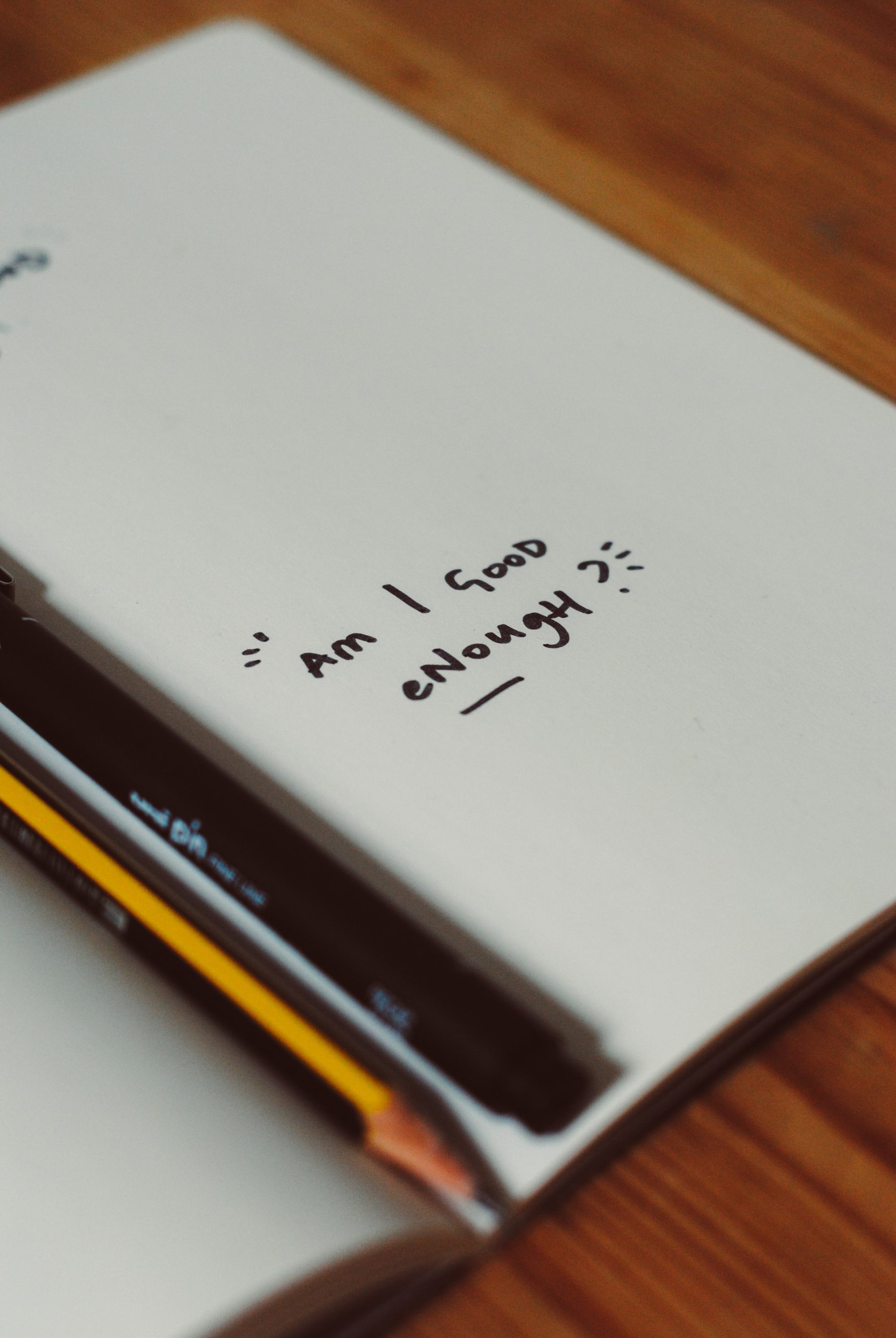 This book, written by Susan Jeffers, Ph.D., was first published in 1987 and it focuses on helping you overcome your fears and uncertainties, allowing you to take action and make positive changes in your lives.
Jeffers emphasizes that fear is a natural part of life and growth and encourages us to accept our fear rather than trying to eliminate it entirely.
She wisely stresses the importance of taking action in spite of fear, as waiting for fear to disappear before taking action can hold you back from reaching your potential.
Jeffers offers guidance on making decisions with confidence, suggesting that indecision often stems from fear of making the wrong choice, and provides techniques to overcome this.
You may want to read also:
Presence, as the name suggests, explores the concept of presence and how one can harness it to face challenges effectively. The book delves into body language, power poses, and psychological strategies that help boost confidence and authenticity in various situations.
She discusses the impact of body language on our thoughts and emotions, and how "power poses" can influence our self-perception and behavior.
The book also touches on the idea of imposter syndrome and how individuals often feel inadequate despite their accomplishments. Amy Cuddy offers practical advice on how to overcome such feelings and develop a stronger sense of self-worth.
Mel Robbins introduces the concept based on the idea that our minds tend to overthink and hesitate, preventing us from taking necessary actions or making positive changes in our lives.
By counting backward from five to one, individuals can interrupt the habit of overthinking and motivate themselves to take action.
By using the 5 Second Rule, readers can transform their lives by breaking through limiting habits, making bold decisions, and taking immediate action towards their goals and aspirations.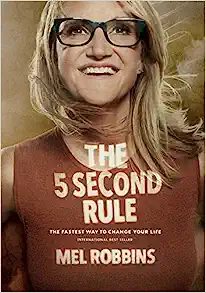 The Confidence Gap aims to help in dealing with fear and self-doubt by working with them, not against them.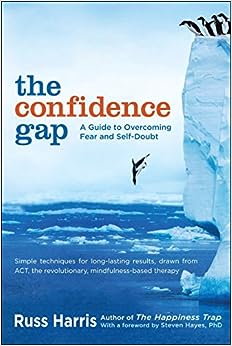 It explores the psychological and emotional causes of the "confidence gap," or the discrepancy between a person's perceived abilities and their actual abilities.
And it provides techniques and strategies for building self-confidence, including mindfulness, cognitive-behavioral techniques, and values-based action.
The book also covers how to manage anxiety, overcome procrastination, and set and achieve goals. The ultimate goal of the book is to help you develop a more confident, resilient, and fulfilling life.
The author Russ Harris argues that many people struggle with self-doubt and fear because they have an unrealistic, perfectionistic view of themselves and their abilities, which can lead to a constant sense of inadequacy and a fear of failure, which in turn can hold people back from pursuing their goals and living a purposeful life.
YOU MAY ALSO LIKE:
The Confidence Code explores the concept of confidence, specifically focusing on how it affects women, diving into the psychological and physiological factors that contribute to confidence, offering insights into how women can overcome self-doubt and cultivate a stronger sense of self-assurance.
It combines scientific research, personal anecdotes, and practical advice to provide readers with strategies for building confidence in various aspects of life, from the workplace to personal relationships.
The authors highlight the importance of taking risks, embracing failure, and developing a growth mindset to unlock full potential.
The book aims to empower women to recognize and harness their confidence in order to achieve their goals and aspirations.
This book guides readers on taking control of their lives, emphasizing the power of making conscious decisions to shape one's mental, emotional, physical, and financial well-being. It provides strategies for overcoming challenges, setting clear goals, and adopting empowering beliefs to achieve personal transformation and success.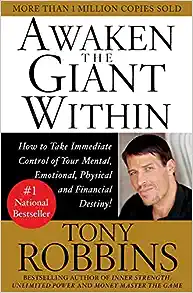 Robbins offers practical techniques to help you identify your current state, set compelling goals, and develop effective strategies with confidence to achieve them.
The book explores the idea of "neuro-associative conditioning," which is about rewiring your thought patterns and emotions to create positive changes in your life.
Robbins also provides insights into how to establish a sense of purpose and use it as a driving force for achieving success. He encourages readers to confront their fears, challenge limiting beliefs, and take consistent actions towards their desired outcomes.
The Self-confidence Workbook provides practical guidance for overcoming self-doubt and enhancing self-esteem. It offers a structured approach with exercises, techniques, and strategies to help readers build a healthier self-image and develop a stronger sense of confidence.
The book addresses common challenges like negative self-talk, fear of failure, and social anxiety, offering step-by-step methods to shift mindset and cultivate self-assurance.
Through a combination of cognitive behavioral therapy, mindfulness, and positive psychology principles, the workbook aims to empower you to transform your self-perception and lead a more fulfilling life.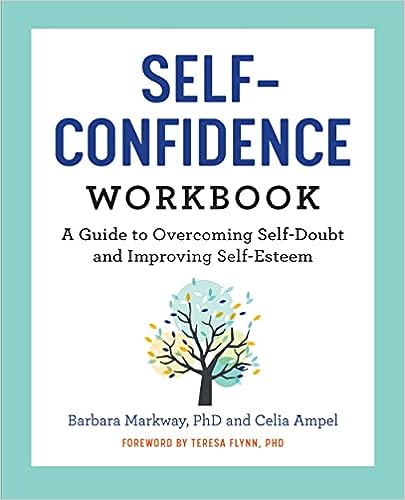 "Ultimate Confidence: The Secrets to Feeling Great About Yourself Every Day" by Marisa Peer is a self-help book that offers practical strategies for improving self-confidence and self-esteem.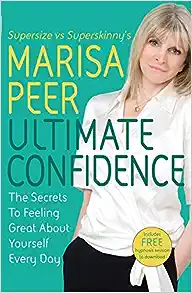 Peer argues that many people struggle with self-doubt and negative self-talk, which can hold them back in all areas of life.
Another important theme of the book is the role that childhood experiences can play in shaping our self-image. Peer argues that many people carry negative beliefs and thought patterns from childhood, and that these can have a profound impact on their adult lives.
She offers advice on how to identify and overcome these limiting beliefs, and offers practical exercises to help readers transform self-image.
RELATED:
This elf-help and personal development book goes int the concept of how small, consistent actions can lead to significant changes and success in various areas of life. The author emphasizes that making small positive choices and habits consistently over time can result in exponential growth and improvements.
The book provides practical advice on setting goals, managing time, making better choices, and maintaining a growth-oriented mindset. It covers topics like productivity, relationships, health, finances, and more, all centered around the idea that even the smallest actions can compound over time to create substantial results.
It focuses more on the principle that small actions, consistently practiced over time, can lead to significant results and while the book doesn't specifically address confidence, the concepts of discipline, consistency, and personal development discussed in the book could indirectly impact one's confidence.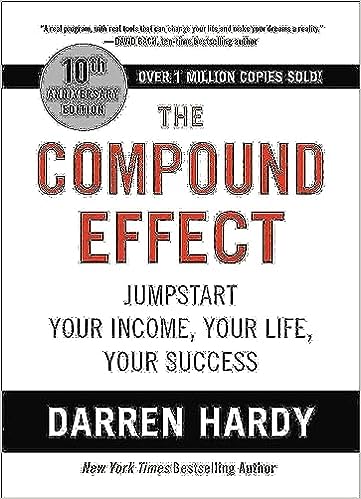 If you're ready to have your mind work for you the way you want and need it, what you'll find helpful is expanding your level of consciousness. This way you'll become more darling to set bigger goals and visions and once you achieve more and more of them, your self-confidence may skyrocket.
And if you're serious to accomplish the mind mastery so that you can create a life on your own terms, that's organized around your needs instead of constant battling oppressive societal expectations about how your life should be, you'll find the next recommendation very useful.
What I am talking about is using a personal development platform that offers you an opportunity to map out your personal transformation by choosing as many personal development programs as you need to achieve your life golas or define them if you haven't already.
But not just any golas. The big, meaty, audacious goals that have the real potential to fulfill you. Not those goals that serve to keep you safe from criticism or failure because they're unpleasant.
This is a self-development membership platform designed to help you elevate your life and unlock your full potential.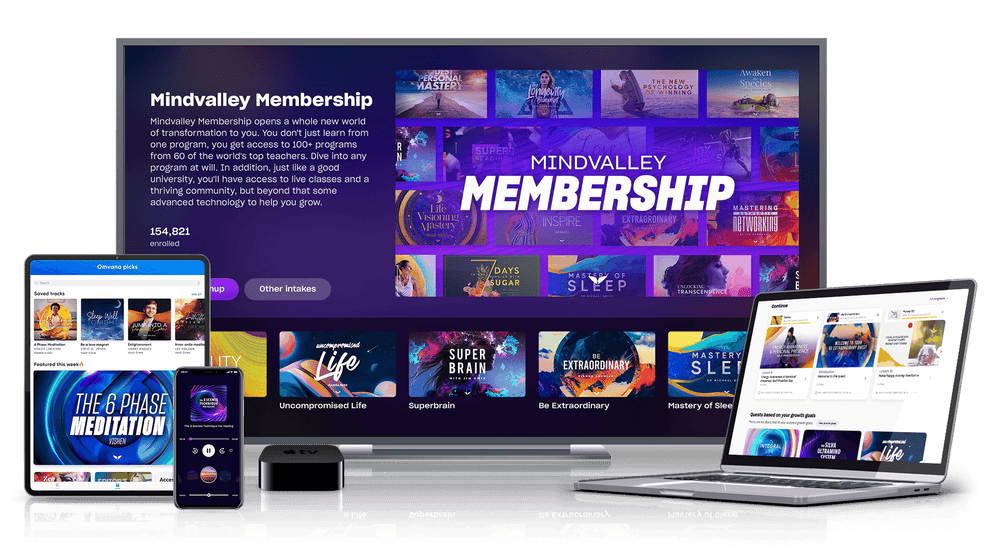 Inside this powerful and unique membership, you'll be able to choose from 100+ programs designed for elevating different areas of life, such as relationships, wellness, resilience, career, business, mindfulness, etc. You can go self paced or join a class, if you need more accountability.
That's a full personal development journey and transformation.
What I love most about it, besides the quality and excellence of the programs and other resources inside, is:
the fact that it keeps growing and expanding to respond to the needs of us, the members,
the sense and power of the community, as well as
the level of support you experience just by being a art of it as you have a strong feeling that things will work out the best for you.
If you're not sure where to start, as soon as you join, you can take an assessment, and afterward, you'll receive recommendations for where to begin.
Even if you haven't been focused on your growth untill now, this shouldn't stop you from taking action.
Moreover, now is the best time, you've got what it takes to design a life tailored to your preferences, and it's worth your while to focus on yourself and invest in yourself.
The programs (Quests) are delivered by world best known experts, coaches, and trainers that are now collaborating with Mindvalley to bring you the transformation you need in the personal development category of your choice.
If Mindvalley chose them, you can be sure they're the best.
There are 6 categories on the Mindvalley platform:
Mind
Body
Soul
Relationships
Career Growth
Entrepreneurship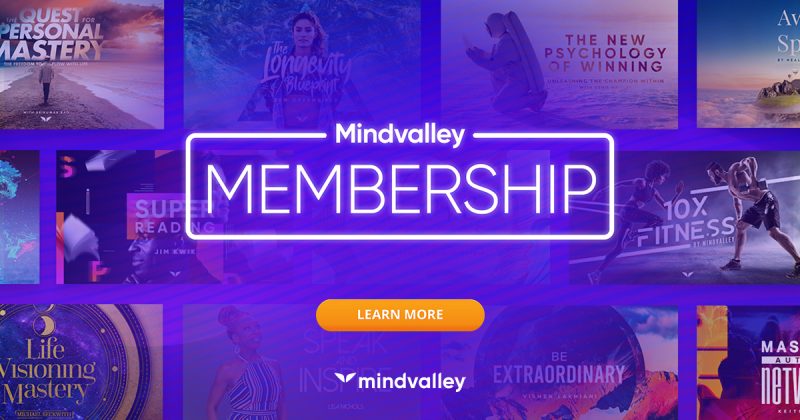 What you can expect once you begin engaging with this platform is:
true self-discovery so that you can start identifying your real preferences, aspirations, goals, and dreams
setting meaningful goals that have the potential to fulfill your need for self-actualization as opposed to only living on someone else's terms and building someone else's dream in order to be accepted by the environment and perceived as successful
liberation from fabricated societal expectation and norms that not only don't serve you, but are in fact representing oppression which is suffocating your soul that only wants you to live in alignment with whom you truly are and not what society expects you to be
to finally awaken your authenticity by letting yourself be visible as opposed to being shy or ashamed of who you are deep down or what you want behind the closed doors
to acquire skills to make life decisions aligned with your core values and true desires coming from the depth of your being
begin stepping into your potential and move towards reaching full potential unique for you and different from anyone else's in the world
become skilled at self-love that holds the key to building the life of your dreams
finally become comfortable in your own skin, doing your own thing, and going where you truly want to go in life
build the life you are proud to call your own and experience lasting fulfilment because your consciousness is so expanded that you don't need to worry about whether things will work out for you ever again, as now you have skills and support to make them work.
And inside the membership, you'll find:
Full access to Mindvalley's entire curriculum of best-in-class programs for transforming every dimension of your life. (100+)
2. Weekly Mindvalley Live sessions featuring today's biggest trainers, bestselling authors, and celebrities.
3. Full access to Mindvalley Meditations, featuring a vast selection of guided and ambient meditation audios for deep inner transformation.
4. Access to Mindvalley's private social network, where you can connect, share wisdom, and grow with fellow members in your city and around the world.
And if you happen to like it and you're considering subscribing, but you want to know more about how it works and what to expect, read: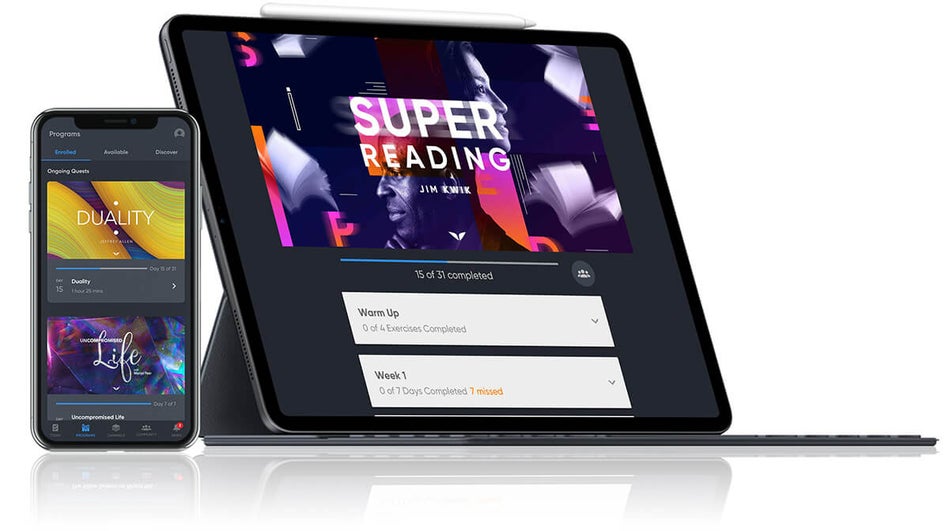 This will be the gift of your life because you'll open the door for amazing transformation and upgrading your life to fit your preference and not someone else's, but now with numerous personal growth tools you can take with you even if you leave the membership, and use for the rest of your time to help you thrive.
This membership brings a community of like-minded people to you, helps you feel connected and will help you heal, besides giving you the chance to level up your life experience.
Additionally, Mindvalley has developed an app that makes it super easy and super convenient to use daily.
I advise you to start your day with Mindvalley meditations or with a lesson of the program of your choice.
Right now you can enjoy Mindvalley at a special price.
There are also numerous free masterclasses on the platform that you can attend yo introduce you to the programs that interest you, so if you'd like that, here are links to some of them:
Be Extraordinary by Vishen Lakhiani for those who desire to reach their full potential by elevating their level of consciousness, no matter the area of life they find challenging
The Uncompromised Life by Marisa Peer guiding you through her acclaimed Transformational Hypnotherapy process for creating deep and lasting change in your inner programming and your life.
Energy Medicine by Donna Eden, a renowned healer whose gifts have been extensively recognized by both scientific and alternative branches of healthcare in is a transformational journey towards awakening your body's natural healing ability.
Latest Posts:
Recommended Resources For You:
FINAL THOUGHTS ON CONFIDENCE BOOKS FOR ADULTS
The path to self-assurance and self-confidence is a continuous journey, filled with learning, growth, and self-discovery.
However, the books we've uncovered are not just words on pages, but valuable companions that offer insights, strategies, and inspiration to help you navigate life's challenges with poise and confidence.
As building self-confidence is a dynamic process, these books can serve as your trusted allies along the way.
So, pick up your favorite self-confidence book, embrace the wisdom within, and follow the road that leads to a stronger, more self-assured you.
I'll see you in my next post! Read 10 BEST MINDSET BOOKS FOR PERSONAL GROWTH TO MASTER YOUR MIND before you go. 👋
3 Biggest Mistakes With Self-acceptance