Engaging in self-love activities for adults is a smart move if you're on the path of bringing more self-love to your life! Therefore I've prepared a list of them for you.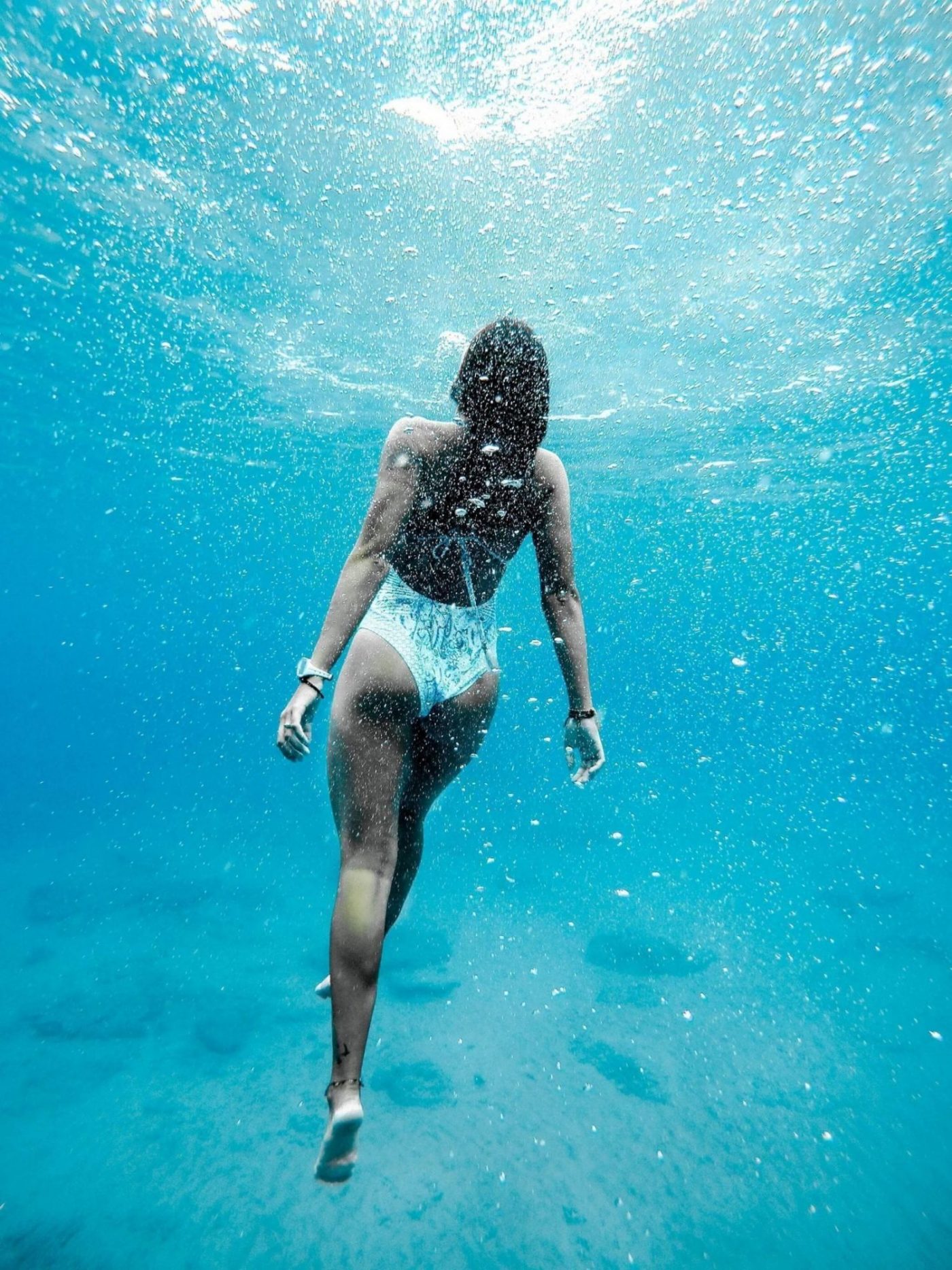 12 Self-Love Activities For Adults To Try When Struggling To Grow Self-Love
Look, if you're struggling with cultivating self-love you might feel overwhelmed or uncertain about where to begin. You may also be in a spiral of self-doubt and self-criticism, which can make it more difficult to take positive steps towards self-love.
But it doesn't mean that you can't.
I think it would be helpful for you to hear that self-love is also a journey, and that it's okay to take things slowly as you don't want to add another layer of pressure on yourself.
Plus, it's normal to experience setbacks or challenges along the way, which is why it's critical that you remain patient and self-compassionate throughout the process.
If you'd appreciate practical guidance on what activities that both represent self-love and support the expansion of self love in your life, you'll find this post very useful.
Just don't pressure yourself and start by setting aside a few minutes each day to practice self-love activities of your choice because this is the easiest way to begin and can bring the best results, considering you won't give up on them quickly as they're not overwhelming.
By engaging in activities that promote self-love, you can gradually build a better, stronger, and more supportive relationship with yourself.
At the end of the post you'll also find 5 tips to support your efforts to cultivate self-acceptance and self-love, so make sure to stick to the end.
Let's start with our first activity!
This post has affiliate links which means that we make a commission from qualifying purchases at no additional cost to you. For more information read our Affiliate disclosure.
Note: Even though I am a licensed clinical social worker (LCSW), I am not your licensed clinical social worker (LCSW). This means engaging with our website is not considered a professional social worker and client relationship. This also means you should not consider this information as professional advice. Although we do put in every reasonable effort to provide the most accurate and reliable information, this does not replace professional advice, and you should not rely only on them. You still might need to consult a professional to introduce your particular situation, issue, problem, or position. Read our full Disclaimer here.
SELF-LOVE ACTIVITIES FOR ADULTS YOU SHOULD DEFINITELY TRY
#1 PRACTICING MORE AFFIRMATIVE AND POSITIVE SELF-TALK
Replacing negative self-talk with positive self-talk and, for instance, affirmations can help you cultivate more self-acceptance and increase feelings of self-worth and self-confidence.
This is not really hard to do, but if you're harsh with yourself now, it's like a habit you have to break. So you'll have to remain persistent and become more aware of your thoughts and your inner dialogue to be able to break the pattern, because you have to catch yourself once you start doing it.
Let me give you an example: if you're trying to achieve something and anything goes wrong or you make a mistake, you might say, "Oh, I'm so incompetent, I'm never going to achieve this!"
But when you start changing your self-talk, you can instead learn to approach it in a different (much better) way.
You can think something along these lines: "Ok, I haven't managed to do it right this time, but now I know what I did wrong, so I won't repeat this mistake again, and I'll immediately start with a different approach."
If you would use self-Love affirmations to support your efforts in adopting a more positive self-talk, you can read my posts:
#2 SPENDING TIME WITH SUPPORTIVE PEOPLE
Surrounding yourself with people who uplift and support you and make you feel loved and valued, directly influences your love for yourself.
At the same time, when we're constantly invalidated or unseen, especially at times when we're trying to understand how we fit in our environment, like when we're very young and we're conditioned to behave, look, or make choices a certain way, this may negatively affect how we see ourselves, feel about ourselves, and our identity.
So if others around you make you feel seen, heard, and valued, this can increase your sense of self-worth. Plus, they can offer feedback, guidance, and constructive criticism, which can help you grow and improve in areas that are important to you.
Additionally they will provide encouragement, validation, and empathy, which can positively affect your self-confidence, maks you feel secure, and more self-assured.
Spending time with people who know how to show support can also contribute to feeling more connected and engaged with the world, which can enhance your sense of purpose, meaning, and fulfillment in life.
#3 PRACTICING GRATITUDE
Practicing gratitude can help shift your focus away from negativity, and open your perspective towards the positive aspects of your life, which is why it's worth your while to take some time each day to reflect on the things you are grateful for.
And if you manage to do it regularly, practicing gratitude can help you develop a more optimistic and resilient mindset, which can help you better cope with challenges and setbacks.
And when you express gratitude for yourself and the things you have, you bring in a sense of appreciation and self-worth.
This will help you develop a more positive and compassionate relationship with yourself, as you learn to acknowledge and celebrate your strengths and accomplishments.
Additionally, you'll create a positive feedback loop of self-love and appreciation, which can make you feel more confident, fulfilled, and content in your life.
You can get a journal you'll use specifically for this to make it much easier to start and push through. You can start your day by just writing a few lines saying for what you are grateful.
Before we move on to the next activity that helps with self-love, keep in mind that focusing on good things in life shouldn't be used as a resource for avoiding "negative" feelings or difficult emotions. So, it's not about avoiding reality nor denying our own emotions and experiences.
It's important to feel your feelings no matter how pleasent or unpleasant they are because you have the capacity (or can increase your capacity) to manage them, self-soothe and move on.
GOOD READS
#4 PRACTICING MORE SELF-COMPASSION
Practicing self-compassion will help you develop a more positive and loving relationship with yourself for several reasons.
Firstly, being kind and understanding with yourself, especially in times of difficulty or "failure", can strengthen self-acceptance and self-acceptance is a prerequisite for self- love. Accepting yourself for who you are, including all flaws and imperfections, increases sense of self-worth.
Secondly, self-compassion can fight the negative self-talk and excessive self-criticism, which can create space for more positive and loving thoughts towards yourself.
Thirdly, once you stop being so hard on yourself you start to let yourself have more moments of self-care, because now you allow prioritizing self-care and self-nurturing, which then improves physical, emotional, and mental well-being and affects self-love consequently.
On top of that, by being kind and gentle with yourself during difficult times, you can bounce back from setbacks and challenges faster and easier which then increases self-confidence and protects love for yourself.
Finally, self-compassion cultivates positive emotions such as gratitude, joy, and kindness towards yourself and therefore enhance your overall well-being and self-love.
If you need some resources to help you with this, I suggest workbooks and you can find them in my post that lists the 10 best self-love workbooks that can help you finally break free from self-judgement through self-compassion and self-acceptance.
Follow the link.
#5 SURROUNDING YOURSELF WITH MORE POSITIVITY
Surrounding yourself with positive affirmations, quotes, and messages can help you cultivate a sense of self-love and increase feelings of self-worth and positively affect your self-esteem.
You can also seek out positive influences by making a conscious effort to seek out and spend time with positive people, whether it's friends, family members, colleagues, or mentors. That can help you feel more motivated, inspired, and energized.
You should also focus on positive news and media by both limiting exposure to negative news and seek out positive and uplifting stories, podcasts, and social media accounts. This way you cultivate a more optimistic and balanced outlook on life.
Remember that you can also make your physical environment more positive by adding things like plants, inspiring quotes or art, and other elements that promote positive emotions and feelings.
Lastly, you can engage in activities that bring you more joy, pleasure, and fulfillment, whether it's reading, exercising, teaching, learning, cooking, or spending time in nature. They'll energize you and bring positivity to your day.
You may find helpful:
#6 LETTING GO OF THINGS
Letting go of anything that doesn't serve us, such as holding on to grudges, unfulfilling and unfit relationships, and situations can help you cultivate more self-love because you're putting your peace, progress, or even safety first.
Like when we hold onto things from the past, such as grudges, regrets, or resentments, we relive these situations over and over again. This doesn't mean don't experience your emotions, it's the opposite – the sooner you embrace them and experience them, the sooner they can pass. Resistence to feel them creates blockages.
By letting go of these negative charges, you free ourselves from their hold and create space for more positive things like self-love and forgiveness.
Secondly, letting go of perfectionism and unrealistic expectations can help us accept our imperfections and limitations and grow self-love. Moreover, when we accept ourselves for who we are, with flaws and all, we can develop a more positive and loving relationship with ourselves.
Thirdly, letting go of things that no longer serve us, such as unfulfilling relationships, negative self-talk, or unhealthy habits, represent a prioritization of self-care and self-nurturing.
Lastly, letting go of things can also help us embrace change and growth – by releasing old patterns, beliefs, or behaviors that no longer serve us, we can create space for new experiences, opportunities, and perspectives. Which consequently, brings more good things to our life which makes us more proud of ourselves, confident and leads to more self-love.
This is not something that takes just a few minutes of your day, but you can still start small – for example, begin by defining what you're ready to let go of finally.
You'll probably like also:
3 Biggest Mistakes With Self-acceptance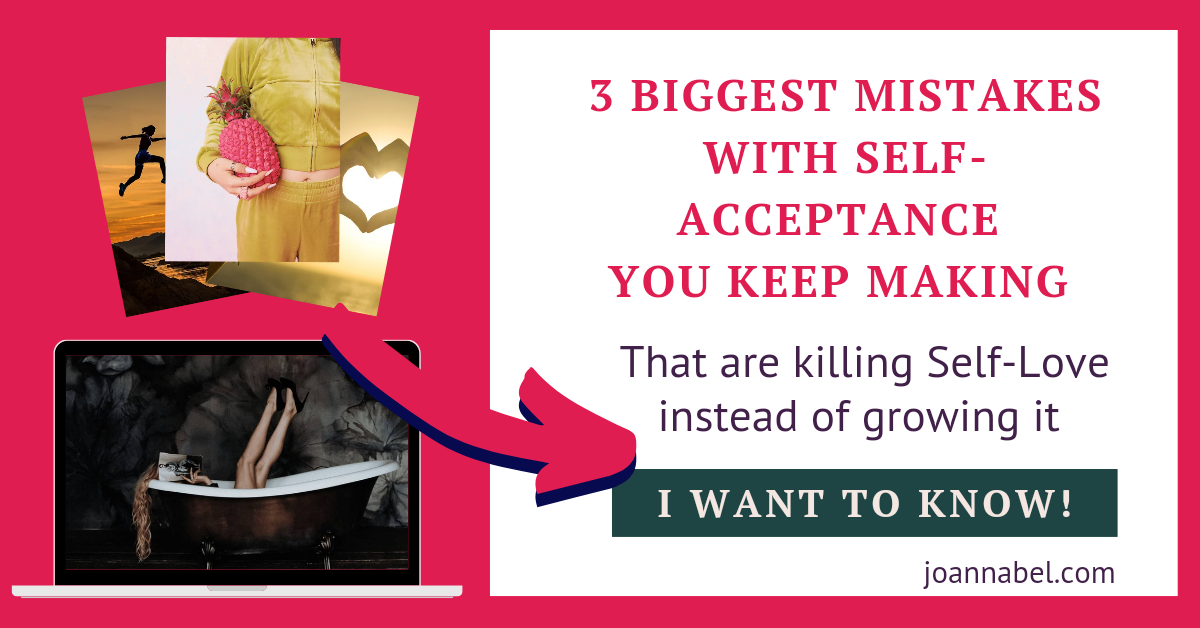 #7 GOAL SETTING
Setting and achieving goals can increase feelings of self-worth and self-confidence. Moreover, just by sitting down to define your goals is a sign that you appreciate yourself as you are giving yourself permission to say what you desire and aspire to.
By doing so, we can cultivate a more positive and supportive relationship with ourselves, which can lead to increased self-love.
Goal setting can be helpful because you'll clarify your non-negotiables, desires, and aspirations, as when you set goals, you are often forced to clarify what is important to you and what you in fact value.
This way you develop a deeper sense of self-awareness and self-understanding.
Secondly, you'll build more self-confidence when you achieve your goals, and on top of it, you 'll feel a greater sense of self-efficacy. Considering that when we believe in ourselves and our abilities, we are more likely to take risks and pursue our dreams, which can lead to greater fulfillment and self-love.
Next is the fact that setting goals can also help us increase the feeling of self-accountability– when we hold ourselves accountable for our actions and choices, we can develop a greater sense of self-respect and self-worth.
Finally, goal setting can help us foster growth and development, because by setting challenging but achievable goals, we can push ourselves to grow and develop in new and exciting ways. This can lead to a greater sense of purpose, which can positively impact our self-appritiation and, therefore, self-love.
If you want to dedicate some time on your personal growth and personal growth goals read my post:
#8 CONNECTING WITH YOUR SPIRITUALITY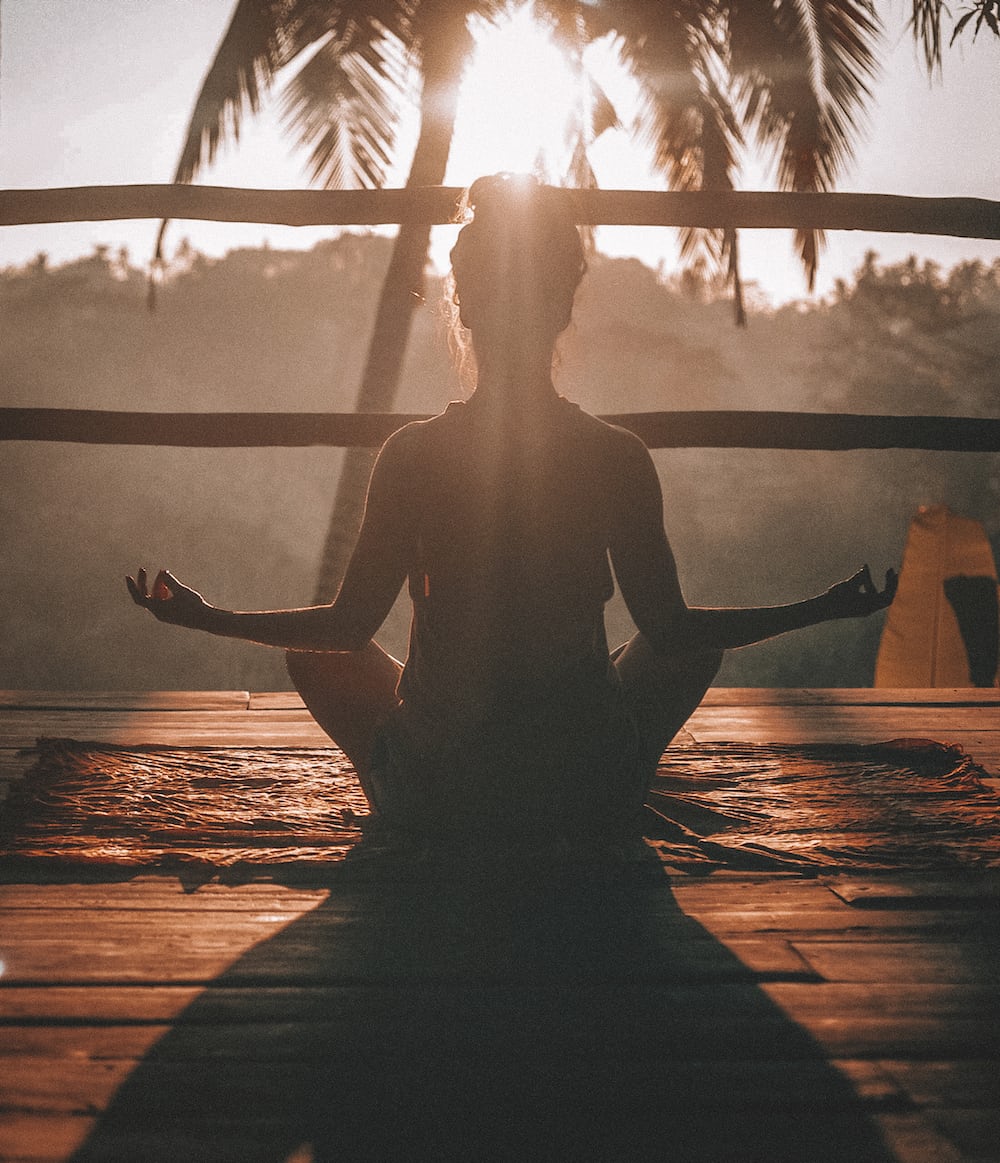 Connecting with your spirituality, whether through introspection, mindfulness, prayer, meditation, or other practices, can increase feelings of connection, self-awareness, and self-love.
When we are more in touch with our thoughts, feelings, and inner experience, we are better able to recognize and accept ourselves for who we are, which can lead to greater self-love.
Spirituality can also help us find meaning and purpose in our lives, and with a more clearer sense of purpose, we are more likely to take care of ourselves and prioritize our own well-being.
Many spiritual traditions emphasize compassion and empathy towards others, which can in turn help us develop greater compassion and empathy towards ourselves.
It can also help us feel more connected to something larger than ourselves, whether that be a higher power, nature, or the universe, and bring a greater sense of belonging and acceptance.
And finally it can help find inner peace, as spiritual practices such as meditation can help us cultivate it more easily and quickly. With more inner peace and tranquility we can make better decisions, choose better paths and create more good for our lives and lives of others.
#9 PRIORITIZING HEALTHY RELATIONSHIPS IN YOUR LIFE
We've touched upon this when we talked about letting go of things that don't serve us, but it's qualitatively different when you prioritize something vs. just getting or not getting something as a byproduct of some of our activities. In this case it's potentially obtaining more healthy relationships as a result of letting go.
On the other hand when we focus on this and put more effort that's a different intention and therefore more likely to happen.
When we prioritize healthy relationships, we are recognizing our own needs and desires and are determined to us establish a stronger sense of self, which we need to be able to grow self-love.
Focusing on healthy relationships will lead to building a strong support system of people who care about us and want to see us succeed, which will in return make us feel confident and secure about ourselves.
Healthy relationships also provide us with opportunities to give and receive love in a positive and supportive environment. This can help us develop a more positive self-image and increase our capacity for self-love and love.
And it can help us build trust and intimacy with others, and help us feel more comfortable with intimacy which can translate into greater self-trust and self-acceptance.
By surrounding ourselves with people who value us and treat us with respect, we are more likely to learn to value ourselves and our own self-worth.
#10 RISK TAKING
Stepping out of your familiar and safety zone and taking risks can help you build self-confidence and sense of self-efficacy.
It can help us overcome fears and limiting beliefs that may be holding us back from reaching our full potential. That's because when we pushing ourselves to try new things and take on new challenges, we can expand our perspective of what is possible and develop a more positive self-image.
This also means that we may make mistakes along the way which will be valuable learning experiences that help us grow. Embracing our mistakes and learning from them, we can cultivate a greater sense of self-acceptance.
Risk taking brings a sense of empowerment and control over our lives, too. When we take action towards our goals and dreams, we are actively creating the life that we want for ourselves. This sense of agency can contribute to greater self-love and self-respect.
Lastly, risking can lead to new opportunities and personal growth – by trying new things and taking on new challenges, we can expand our horizons and discover new aspects of ourselves. This can contribute to a feeling of self-appreciation for all that we are capable of achieving.
3 Biggest Mistakes With Self-acceptance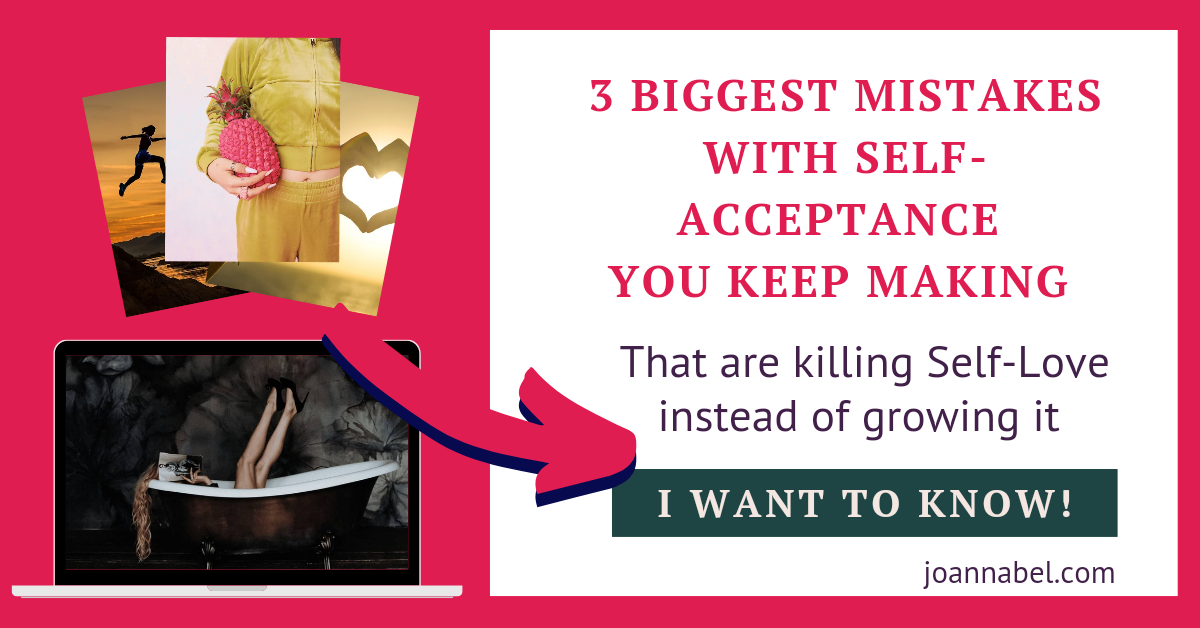 #11 EMBRACING YOUR FLAWS
Accepting your flaws and imperfections is positively correlated with self-love and self-acceptance, considering that when we embrace our flaws, we are accepting ourselves for who we are, rather than constantly striving to be someone else.
This doesn't mean we give ourselves permission not to improve, it's quite the opposite – making efforts to grow is a sign of self love. But it's not about canceling who we are, it's accepting it and then moving forward to become better and better.
Embracing our flaws requires us to take a close look at ourselves and acknowledge our weaker sides so that we know ourselves a little better, and allow us to better understand our thoughts, emotions, and behaviors.
This useful practice also helps us develop a growth mindset and become more resilient, so instead of seeing our mistakes as failures, we can view them as opportunities for growth and learning.
Being accepting of our flaws can also allow us to show up in the world as our authentic selves, be willing to be vulnerable and share our imperfections with others, so that we can create deeper connections. Plus, recognizing that everyone has their own struggles and imperfections leads to more compassionate and supportive relationships.
Surprisingly, accepting our flaws can also allow us to express ourselves more creatively, because when we let go of the need to be perfect, we can be more spontaneous and imaginative in all our thoughts and actions.
Finally, being at peace with our flaws can lead to a greater sense of inner peace and contentment, as we can feel relieved and experience more freedom. This can contribute to a more positive self-image and greater overall well-being.
Speaking of embracing your flaws, you'd probably benefit from this book:
#12 GETTING MORE COMFORTABLE WITH SAYING NO AND SETTING BOUNDARIES
Not all people who struggle cultivating self-love have weak boundaries, some of them have them too firm, but whatever is the case for you focus on obtaining flexible boundaries.
This is the best for our relationships, but naturally with some people you'll have to hold on to keeping the boundaries firmer as they tend to overstep them.
So it takes a little adjustment at times, but that's much better than you allowing your boundaries to keep being disrespected.
Setting clearer boundaries with yourself and others can help you respond to your needs better and stay in alignment with your values, which in return can increase feelings of self-respect and support self-love.
Naturally, self-love isn't about catering to all of your needs at every moment because this rapidly turns into a nasty habit of focusing only on what you need and soon you are disregarding everyone else around you.
Many people not only disregard the needs of others, but they also exploit them because they never learn to self-soothe and they keep expecting others to do it, which is why they are never satisfied enough with what others around them are providing and even keep asking for more.
When you find yourself in this type of situation it's essential that you learn when to say no, especially to things that do not align with your values, not to mention when this is endangering you.
RELATED:
RELATED:
5 TIPS TO HELP YOUR NEW SELF-LOVE JOURNEY AND WITH YOUR CHOSEN ACTIVITIES FOR ADULTS THAT PROMOTE SELF-LOVE
Growing self-acceptance and self-love can be challenging at times but it's still worth it and worth your while. So here are a few tips to support you on your way to more self-love.
1. DON'T BE AFRAID TO SEEK SUPPORT IN GROWING SELF-LOVE JUST BECAUSE YOU'RE AN ADULT
Consider reaching out to a trusted friend, family member, or mental health professional for support. They can offer guidance, support, and accountability as you work on cultivating self-love.
Plus you can find different resources that are suitable for you. Here is one program that might interest you because it can take you from uncertainty and unclarity to determination and encouragement to pursue more and more self-acceptance and self-love.
This program is called LIVE BY YOUR OWN RULES and is delivered by Kristina Mänd-Lakhiani, a serial entrepreneur, speaker, and co-founder of Mindvalley, hosted on Mindvalley platform.
Live By Your Own Rules is a self-exploration that leads to self-discovery, self-liberation, and embracing authenticity.
It'll take only 15 minutes of your day over 31 days, where Kristina will guide you through her unique process to shed the light on masks of society, identify your personal truths, and nurture your relationship with themselves.
You'll understand how you've been restrained by societal standards and expectations about who you need to be to be accepted and valued. And this is why self-love has been so far away from you, distant, elusive, or even felt unreachable, but it doesn't have to be anymore.
Instead of being captivated by fabricated societal norms, you'll learn ways to innovate on how you work, love, play, and even fulfill your purpose, define happiness, pleasure, and success according to your own rules and criteria not someone else's you don't even know or care about.
And as your journey brings deeper connection with yourself, you'll begin to accept all parts of yourself, as you live, and express yourself truthfully.
By the end of the Quest, your relationship with yourself can become so solid that standards of society will never have the jeopardize your authenticity again.
If you want to start the program (called Quest inside the Membership) or you want to give it as a gift to someone, you can do it by getting the Mindvalley membership or buying just this program.
#2 DON'T BE AFRAID OF STARTING SMALL
Rather than trying to tackle everything at once, start with one or two small steps towards self-love.
This could be as simple as setting aside a few minutes each day to practice self-care how you like it or rehearsing positive self-talk.
#3 KEEP A JOURNAL TO DOCUMENT YOUR PROGRESS
Consider keeping a journal to document your self-love journey. This can be a useful tool for reflecting on your progress and identifying areas where you still need to grow.
And you'll see clearly just how far you've come since you started which will bring positive emotions and more confidence in your abilities and skills.
RELATED:
#4 BE PATIENT WITH YOURSELF AS MUCH AS POSSIBLE
Remember to be kind and compassionate towards yourself throughout this process. Self-love is a journey, and it's normal to experience setbacks and challenges along the way.
Try to treat yourself with the same kindness and compassion that you would show to a someone else you care about.
#5 CELEBRATE YOUR PROGRESS
Remember to celebrate your progress, no matter how small.
Take time to acknowledge the steps you've taken towards cultivating self-love, and give yourself credit for the effort you've put in.
Recommended Resources For You:
Latest Posts:
FINAL THOUGHTS ON SELF-LOVE ACTIVITIES FOR ADULTS
Well, these were self-love activities for adults you seriously need to consider if you're ready to embrace and grow self love and I hope you've chosen some you'll be testing out ASAP.
Remember that cultivating self-love is a journey, and it's okay to take things one step at a time.
With patience, self-compassion, and support, you can gradually build a stronger sense of self-love and well-being.
Moreover, the most important thing you should look for in this situation is support, encouragement, and a listening ear. You can also be this person for yourself and you should be, there's no doubt about it!
Knowing that someone believes in you (that you believe in yourself) and is there to support you can make all the difference in the world when it comes to cultivating more self-love.
I'll see you my the next post! 👋
P.S. Don't forget to check out the program I recommened in the 5 tips section of this post.
3 Biggest Mistakes With Self-acceptance