Self-love is a transformative journey that allows you to enjoy in a deep appreciation and acceptance of yourself, that's also an ongoing process that can bring about positive changes in various aspects of life. But how to know when you've started loving yourself?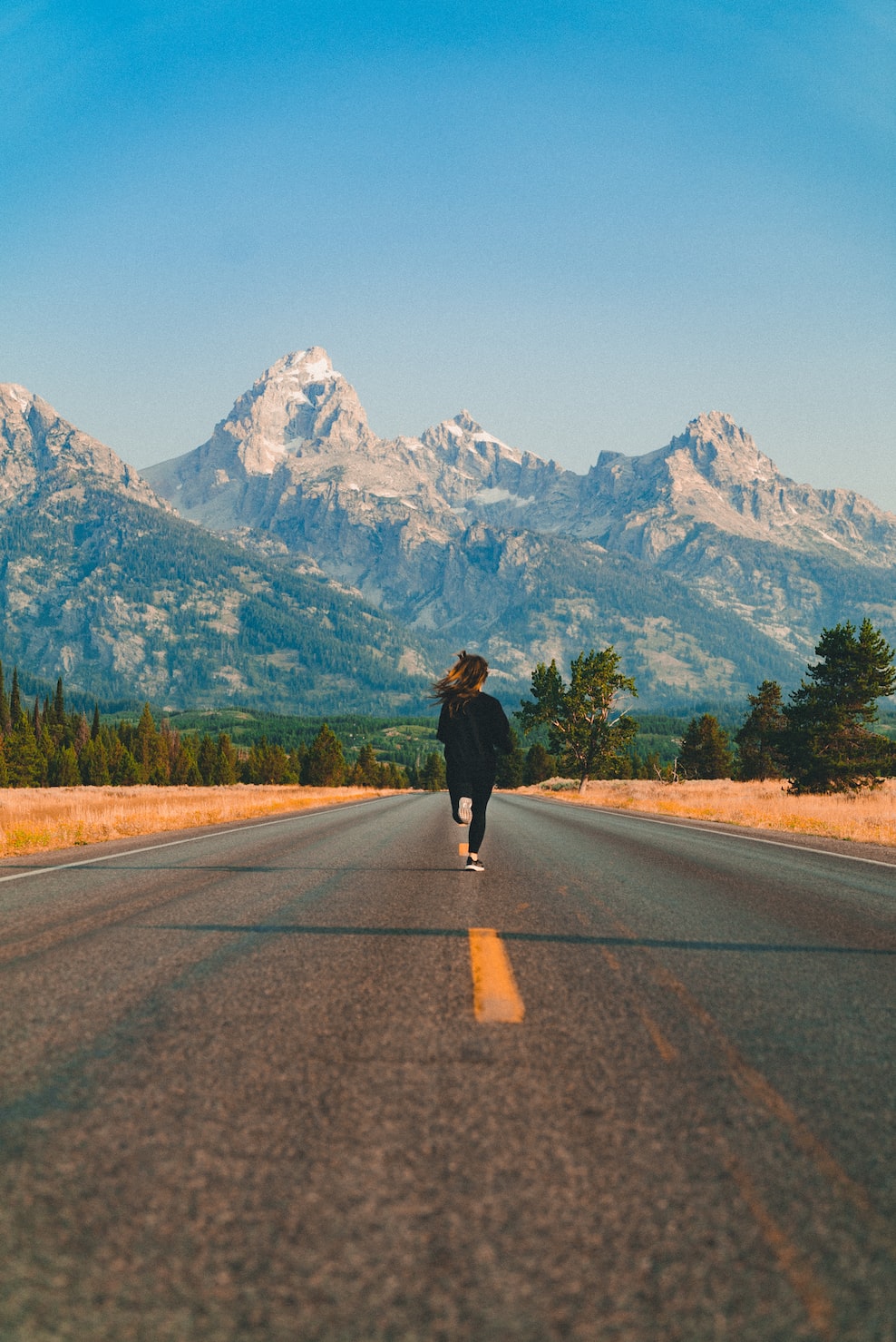 How To Know When You've Started Loving Yourself (5 Signs To Look For)
To help you figure this out, in this blog post, I'll uncover 5 key signs that indicate you're on the good path of self-love and personal fulfillment and that you're doing great!
Let's explore this together.
This post has affiliate links which means that we make a commission from qualifying purchases at no additional cost to you. For more information read our Affiliate disclosure.
Note: Even though I am a licensed clinical social worker (LCSW), I am not your licensed clinical social worker (LCSW). This means engaging with our website is not considered a professional social worker and client relationship. This also means you should not consider this information as professional advice. Although we do put in every reasonable effort to provide the most accurate and reliable information, this does not replace professional advice, and you should not rely only on them. You still might need to consult a professional to introduce your particular situation, issue, problem, or position. Read our full Disclaimer here.
HOW TO KNOW WHEN YOU'VE STARTED LOVING YOURSELF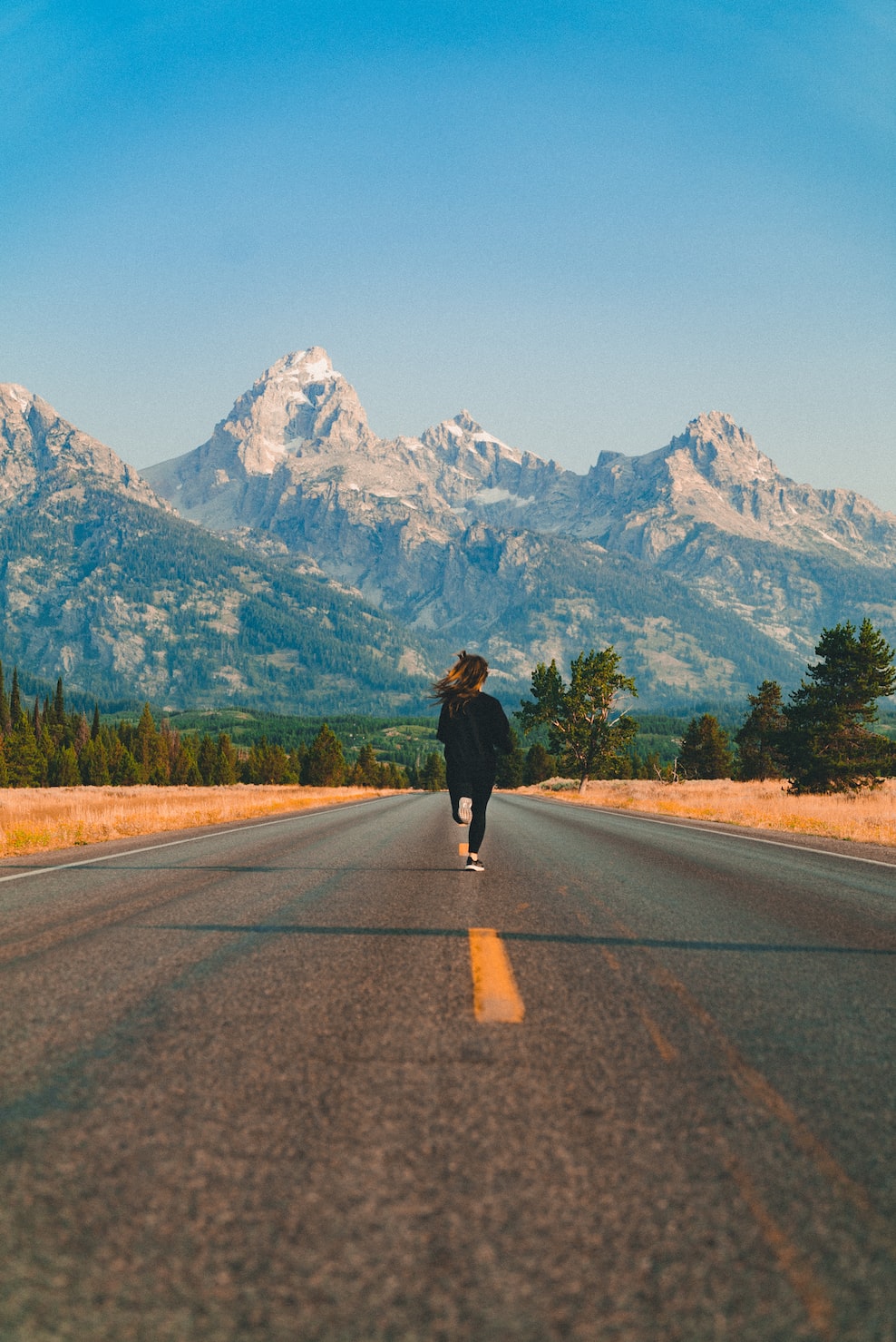 1. YOU'VE BECOME MORE AUTHENTIC AND LESS CONVENTIONAL
When you begin to love yourself, you'll notice a shift towards living more authentically.
You become less concerned with meeting societal expectations, and you're less likely to cave to social pressure.
Which means you've successfully become focused on aligning your actions and choices with your true needs, desires, and values.
And you'll feel empowered to express your unique personality and opinions, choosing your own way rather than uncritically conforming to societal norms and conventions.
This opens the space for you to embrace your true passions and pursue activities that genuinely resonate with your interests and bring you joy, regardless of societal expectations.
As well as for honoring your core values which you prioritize in order to make decisions in alignment with them that are in your best interests, even if they deviate from conventional norms.
Finally, you feel comfortable expressing your true, unapologetic, authentic self through your style, creativity, or communication.
You are probably interested in reading a post: How To Live A More Authentic Life That Feels Good And True To You
2. YOU SENSE AN INCREASE IN SELF-ESTEEM
Self-love goes hand in hand with a significant boost in self-esteem.
As you develop a genuine acceptance and appreciation for who you are, your self-esteem begins to grow, positively impacting various or all aspects of your life.
Self-esteem comes is having a genuine positive self-image and recognizing your inherent worth, and acknowledge that you have unique qualities, talents, and skills and so much to offer.
What's also essential here is a supportive-enough inner dialogue that can mitigate self-criticism and bring more self-compassion and encouragement.
Additionally, with more self-esteem come healthy boundaries that protect your well-being and honor your needs, thereby fostering a sense of self-respect.
And as you know this can be crucial for maintaining fulfilling relationships.
You may want to read also:
3. YOU BECAME MORE INDEPENDENT AND DETERMINED (MAKING YOUR OWN DECISIONS)
Loving yourself means becoming less reliant on external validation for making a move towards your desired actions, plans, or goals and less needy of consistent support and encouragement along the way.
This doesn't mean support is ever a bad thing.
However, if you can't do much without support and company this signals insecurity and co-dependency.
So it's about becoming more independent in making your choices and your doings that also don't need to follow someone else's.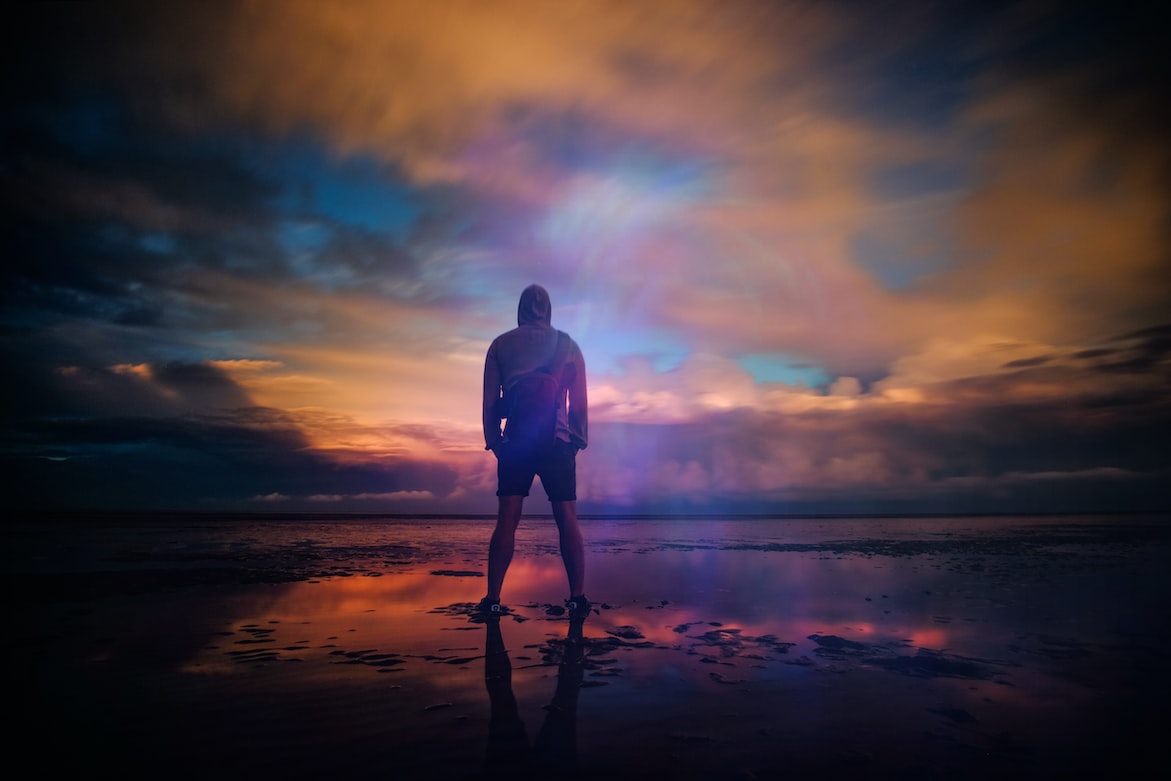 Plus, you'll discover a newfound ability to make decisions based on your own desires and needs, rather than seeking constant approval from others.
This contributes to making empowered choices where you trust yourself to make decisions that align with your aspirations and values, without relying on others to necessarily praise your choices.
Additionally you may find that you have started appreciating and enjoying spending time alone, valuing the opportunity for self-reflection, introspection, and personal growth.
As a positive side effect of this will be better self-care practices that nurture your physical, mental, and spiritual well-being.
YOU MAY ALSO LIKE:
4. YOU EXPERIENCE GROWTH OF INDIVIDUALITY
Loving yourself involves embracing your individuality with having courage to show it and recognizing that your uniqueness is a valuable asset and that it doesn't have to meet dominant mainstream standards to be acceptable.
For some groups this is very challenging because they may face exclusion, even marginalization because of simply being who they are.
But that doesn't mean that those people have to lack sellf-love.
Quite the opposite.
They may have more love for themselves than people who 'fit' the dominant sociocultural 'standards'.
But it's highly logical if they don't as they keep getting negative messages and even maltreatment and harassment or systemic abuse.
You'll witness more self-love and personal growth as you focus on your own unique strengths, explore your passions, and discover your true potential that comes with relying on your individuality.
This means that you let go of the pressing urge to fit into molds or comparisons, and instead celebrate your individuality and embrace the qualities that set you apart.
If you think about it, this way you open the door to continuous self-improvement whether through acquiring new skills, pursuing education, or engaging in self-development practices.
It's even possible to finally confront and better manage self-doubt and limiting beliefs, realizing that you have the power to shape your own destiny.
5. MORE SELF-ACCEPTANCE AND SELF-AWARENESS
One of the most significant signals of loving yourself is being able to cultivate more self-acceptance.
This is also a prerequisite for self-love as you have to accept where you are and who you are to be able to move forward and change things you need or desire to change.
For this process to work out it's critical to learn to embrace imperfections and integrate this in your perspective of yourself.
So you accept yourself as a whole, embracing your imperfections and flaes and viewing them as acceptable to have while also being opportunities for growth.
When people experience challenges with self-love they usually have trouble getting in touch with parts of themselves they don't approve of and/or believe others wouldn't approve and would seen as faulty, so this integration is a great accomplishment.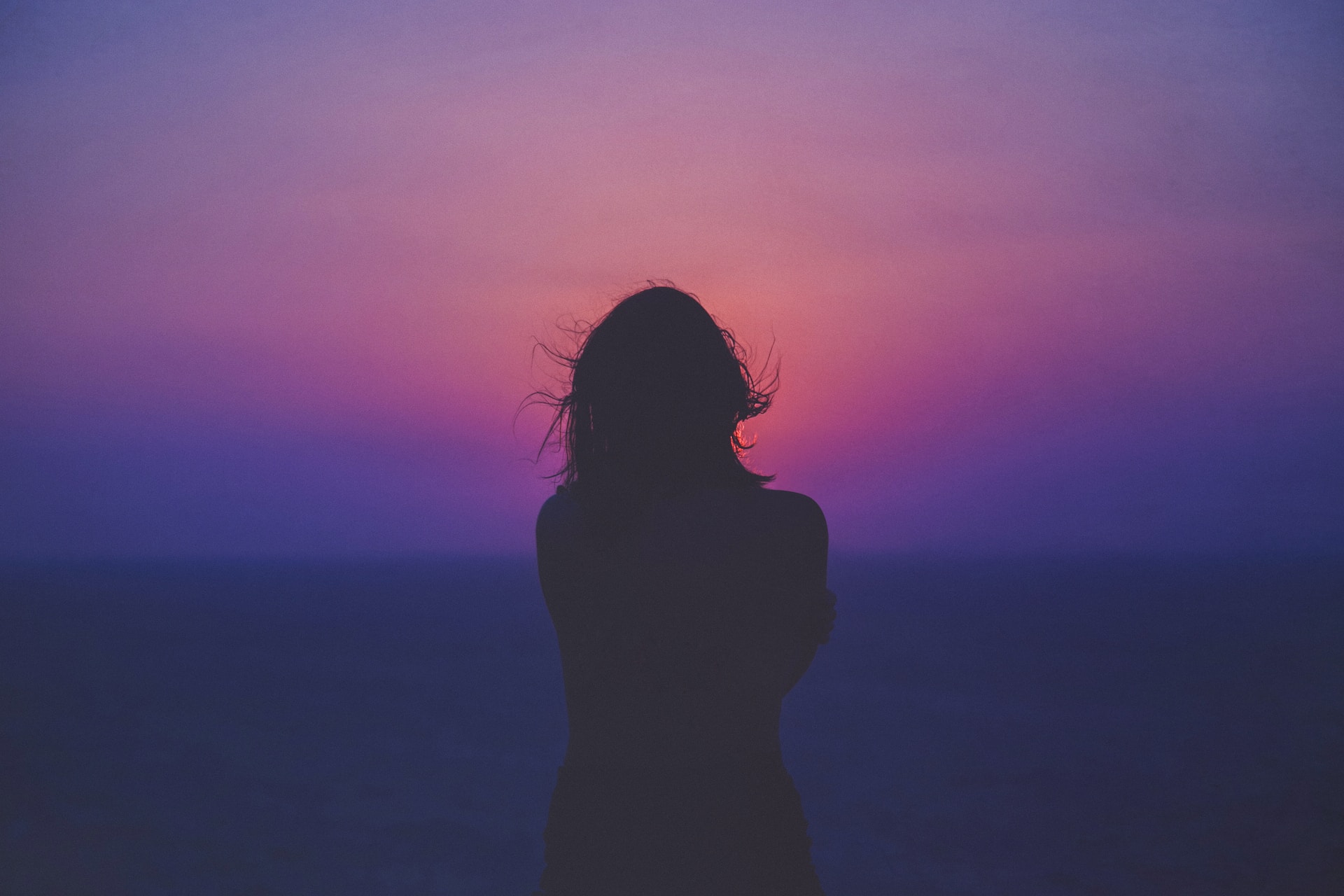 This process had to have started with raise in self-awareness that came as a consequence of mindfulness and introspection practices.
With these practices you allow yourself to observe your thoughts and emotions without judgment, and gain a deeper understanding of your inner self.
You become attuned to your emotions, thoughts, and behaviors, fostering a compassionate and non-judgmental relationship with yourself.
With raise of self-compassion you develop a kind and nurturing attitude toward yourself, treating yourself with empathy and understanding.
This can positively impact the need for excessive comparison and internalising that your worth is not (pre)determined by external standards for achievements and success especially if they don't really align with prosocial values and are exclusively available to only certain, narrow group of individuals.
You'll probably find these post useful:
FOUND THAT YOU ARE STILL MISSING SELF-LOVE IN YOUR LIFE?
If you, or someone you care about is eager to find a way to positively contribute to the level of self-acceptance and obtain more self-love, consider a program dedicated specifically for this calle LIVE BY YOUR OWN RULES by Kristina Mänd-Lakhiani, a serial entrepreneur, speaker, and co-founder of Mindvalley, hosted on Mindvalley platform.
Live By Your Own Rules is a self-exploration that leads to self-discovery, self-liberation, and embracing authenticity.
It'll take only 15 minutes of your day over 31 days, where Kristina will guide you through her unique process to shed the light on masks of society, identify your personal truths, and nurture your relationship with themselves.
You'll understand how you've been restrained by societal standards and expectations about who you need to be to be accepted and valued.
Instead of being captivated by fabricated societal norms, you'll learn ways to innovate on how you work, love, play, and even fulfill your purpose, define happiness, pleasure, and success according to your own rules and criteria not someone else's you don't even know or care about.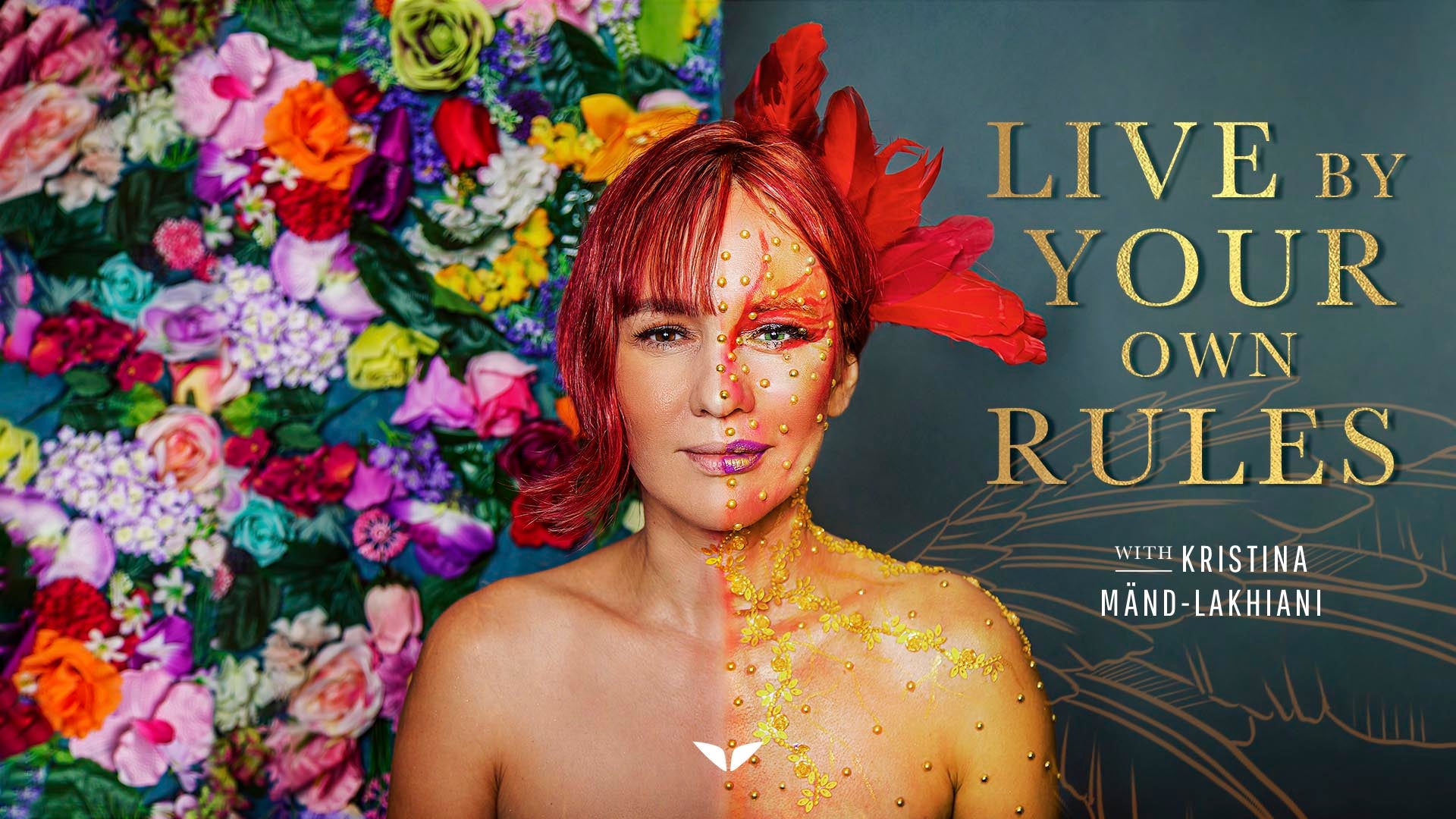 And as your journey brings deeper connection with yourself, you'll begin to accept all parts of yourself, as you live, and express yourself truthfully.
By the end of the Quest, your relationship with yourself can become so solid that standards of society will never have the jeopardize your authenticity again.
If you want to start the program (called Quest inside the Membership) or you want to give it as a gift to someone, you can do it by getting the Mindvalley membership or buying just this program.
But keep in mind that the price of the program (and most single programs) covers most of the yearly membership pricing. You get the greatest value for money when you choose to pay the yearly option.
But if you're getting it a gift or you're not ready for a yearly commitment just yet, you can choose a monthly option, and then continue using it if you happen to like it. And I can almost guarantee that you will.
Now, I'll tell you more about the membership.
But before I do, I just want to mention that this program is not the only one that can help them with cultivating self-love. Just using the membership by attending the preferable Quests will provide progress for you, but I'll mention a few other programs as well (links to the FREE masterclasses):
Unlocking Transcendence, also by Jeffrey Allen 
The Quest For Personal Mastery by Srikumar Rao with a visionary TED speaker and America's #1 MBA lecturer.
Everyday bliss by Paul McKenna a famous hypnotherapist.
Inside this powerful membership, you'll be able to choose from any of the 70+ programs designed for elevating different areas of life, such as relationships, wellness, resilience, career, business, mindfulness, etc.
That's a full personal development journey and transformation.
The Quest are delivered by world best known experts, coaches, and trainers that are now collaborating with Mindvalley to bring you the transformation you need in the personal development category of your choice.
If Mindvalley chose them, you can be sure they're the best.
There are 6 categories on the Mindvalley platform:
Mind
Body
Soul
Relationships
Career Growth
Entrepreneurship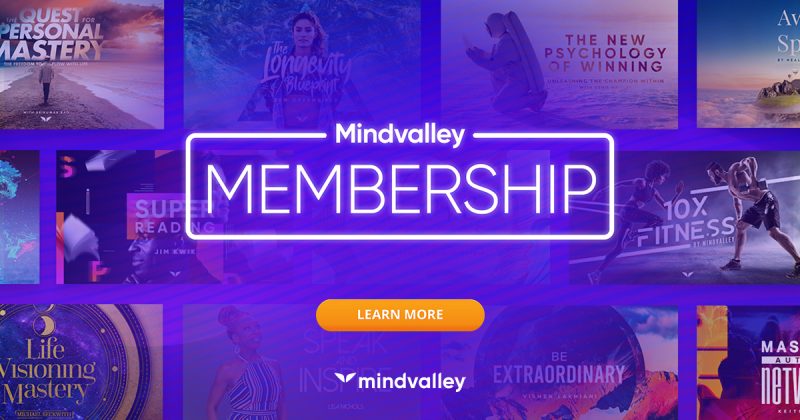 What you can expect once you begin engaging with this platform is:
true self-discovery so that you can start identifying your real preferences, aspirations, goals, and dreams
setting meaningful goals that have the potential to fulfill your need for self-actualization as opposed to only living on someone else's terms and building someone else's dream in order to be accepted by the environment and perceived as successful
liberation from fabricated societal expectation and norms that not only don't serve you, but are in fact representing oppression which is suffocating your soul that only wants you to live in alignment with whom you truly are and not what society expects you to be
to finally awaken your authenticity by letting yourself be visible as opposed to being shy or ashamed of who you are deep down or what you want behind the closed doors
to acquire skills to make life decisions aligned with your core values and true desires coming from the depth of your being
begin stepping into your potential and move towards reaching full potential unique for you and different from anyone else's in the world
become skilled at self-love that holds the key to building the life of your dreams
finally become comfortable in your own skin, doing your own thing, and going where you truly want to go in life
build the life you are proud to call your own and experience lasting fulfilment because your consciousness is so expanded that you don't need to worry about whether things will work out for you ever again, as now you have skills and support to make them work.
And inside the membership, you'll find:
Full access to Mindvalley's entire curriculum of best-in-class programs for transforming every dimension of your life. (100+)
2. Weekly Mindvalley Live sessions featuring today's biggest trainers, bestselling authors, and celebrities.
3. Full access to Mindvalley Meditations, featuring a vast selection of guided and ambient meditation audios for deep inner transformation.
4. Access to Mindvalley's private social network, where you can connect, share wisdom, and grow with fellow members in your city and around the world.
And if you happen to like it and you're considering getting a membership, but you want to know more about it, read: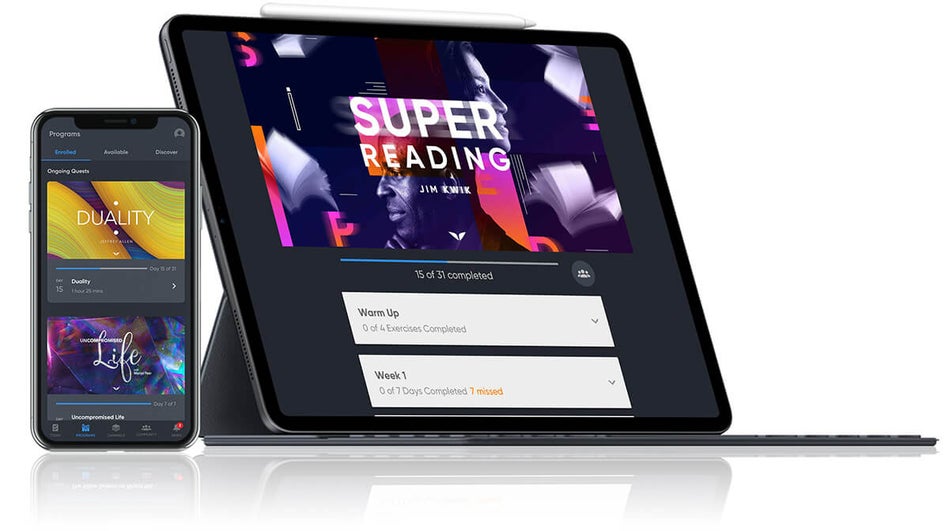 This will be the gift of your life because you'll open the door for amazing transformation and upgrading your life to fit your preference, but now with numerous personal growth tools you can take with you even if you leave the membership, and use for the rest of your time to help you thrive.
This membership brings a community of like-minded people to you, helps you feel connected and will help you heal, besides giving you the chance to level up your life experience.
Additionally, Mindvalley has developed an app that makes it super easy and super convenient to use daily.
I advise you to start your day with Mindvalley meditations or with a lesson of the program of your choice.
Right now you can enjoy Mindvalley at a special price.
NOTE: If you experience mental health problems I recommend to consult a mental health professional alongside programs or other educational resources like these.
Latest Posts:
RELATED:
FINAL THOUGHTS ON HOW TO KNOW YOU STARTED LOVING YOURSELF
It's a good idea to know you started loving yourself because recognizing these signs will positively contribute to the success of your journey of self-discovery and personal growth.
As you begin to appreciate and love yourself truly you become more authentic, confident, independent, and self-aware, and experience a profound transformation in how you perceive and relate to yourself.
Embracing self-love brings more fulfillment and inner peace as a positive consequence allowing you to live a life that truly reflects your values and desires.
If you weren't ready before, start loving yourself today by finding a suitable resource for you specifically!
Good luck and I'll see you in my next post! 👋 Before you go, check out:
3 Biggest Mistakes With Self-acceptance